2 | A | B | C | D | E | F | G | H | I | J | K | L | M | N | O | P | R | S | T | U | V | W | X | Z
Exhibit Guide  |  Sales Promotion Guide  |  Supplier Guide  |  Classified Ads
2
4
| Advertiser Name | Telephone | |
| --- | --- | --- |
| 4 Sizzle | 480-557-0291 | |
A
B
C
D
E
F
G
H
I
J
K
L
M
N
O
P
R
S
T
U
V
W
X
Advertiser Name
Telephone

Z

ZLux
888-281-9589
EXHIBIT GUIDE
SALES PROMOTION GUIDE
| Advertiser Name | Telephone | |
| --- | --- | --- |
| | | |
SUPPLIER GUIDE
To request more information about the advertisers listed above, please check off their listings and fill out this form.

Comments or questions are welcome.
CLASSIFIED ADS

Designer Point of Purchase
NYSCO Products LLC
Bronx, NY
Point of Purchase Industrial Designer full time position – immediate availability. Join our award winning design team. Responsibilities include concept sketching thru any level of display development and production drawings. Experience with Point of Purchase required. 3D modeling software proficiency is required. SolidWorks software skill set is preferred but Inventor or ProE 3D software experience is OK. Illustrator & Photoshop skills are also needed. 3D Rendering experience recommended but not required (training in FormZ platform on site). Model building skills are helpful.
Current Bronx location 1 mile from MTA #6 train, convenient to bus route.
Operations will relocate to
Mid-Westchester County; also is
convenient to Metro North (Harlem line).
Relocation anticipated for early 2018. Car commute will be easier for either location (parking lot access).
Competitive salary based on experience level with a benefits package.
Contact:
info@nysco.com
www.nysco.com
Bachelor degree from college or
university
---

Established Point Of Purchase Company is opening up a
design / manufacturing facility in Florida. Looking
for experienced:
· Project Managers
· Estimators
· Designers
· Engineers
· Plant Managers
· Model Makers
· CNC Operators
Please send or email resume to:
Creative Magazine
Box 500
31 Merrick Avenue
Merrick, NY 11566
E-Mail: Info@creativemag.com
---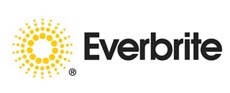 P.O.S. ACCOUNT EXECUTIVE
Everbrite, a leader in P.O.S. signs & displays, is looking for a terrific Greater NYC/East Coast based Account Executive with 3-5 years of P.O.S. Sales experience to both call on existing accounts and help grow our East Coast business.
We offer a great salary, bonus and benefits to an enthusiastic "hunter."
For more information visit www.Everbrite.com or email resume with cover letter to: recruiter@everbrite.com
Everbrite LLC is an Equal Opportunity Employer. Everbrite maintains a drug-free workplace and performs pre-employment substance abuse testing.
---
Account Manager
· UPC is looking to add a Senior Level Account Manager to join our well established business, engaged in the design and manufacture of retail store displays for consumer products.
· Selected individual will be the primary contact with our customers, matching their display requirements with UPC's abilities to design, engineer and produce.
· Responsibilities will include management of multiple projects, with the customer as the primary focus. In addition, projects will then need to be scheduled and followed through the "creative" and production processes at our facility in Madison, WI.
· Selected candidate will work closely with our design and manufacturing team contributing to the same end goals of producing a product to be proud of.
· Professionalism and organizational skills are a MUST!
· Sales, marketing and customer service experience is required. Creativity will ensure success. Travel of 2-4 days a month is probable.
· Compensation will be commensurate with experience and productivity
·Industrial Design Engineer
· UPC is planning to add a Design Engineer to our already existing design staff who is engaged in the production of retail store displays for consumers. This person will be responsible for taking the lead of multiple projects while contributing the "creative" and "engineering" required to get them through production.
· Industrial/creative design experience required.
· Candidate must have broad knowledge of materials and manufacturing processes.
· Must be able to work directly with our customers, understanding their needs & requirements, and UPC's abilities to bring their projects to fruition.
· Atmosphere is hard working and intensive. Candidate will be working with equally dedicated team.
· Needless to say, experience and education are a must. Compensation will be commensurate with ability and productivity.
· Individual selected will be joining a "goal setting" successful team existing for over 38 years.
If you are interested and would like to join our company, please send your resume and cover letter to hr@upcdisplays.com.
For further information, please visit our website at upcdisplays.com.
---
McMenimen & Associates, Inc.
Recruiting & Staffing since 1999
MARKETS
· Temporary Display & Packaging
· Permanent Display & Fixture
· POS / Signage / Merchandising
SEARCHES
· Senior Managers
· Sales Rep's / Account Managers
· Independent Rep's
· Designers / Engineers
· Project Managers
Experienced freelance designers
McMenimen & Associates, Inc.
www.talentpop.com
Mike at 262-377-9979
mikem@talentpop.com
---
Independent Rep Wanted
Sandy, Inc. is a 60 year old manufacturer of custom P-O-P displays. We have creative and experienced in-house designers and we need great salespeople to sell their fabulous designs.
A proven track record of selling displays is preferred.
The right person will be rewarded with an attractive commission.
E-mail resume to
careers@sandy-inc.com
or call1-800-677-6351
www.sandy-inc.com
---
Point-of-Purchase Sales Professional
Los Angeles, California
JOB SUMMARY
Generate new business opportunities in electronic, retail fashion, cosmetic and food/beverage industry. Current client
relationships preferable
DUTIES & RESPONSIBILITIES
• Create strategy for pursuing new client
vertical
• Develop new client contacts through
cold calling
• Grow and maintain client relationships
through face-to-face communication
• Flexibility in selling from temporary to
permanent materials
• Offer excellent customer service
EDUCATION
Bachelor degree from college or university
EXPERIENCE
• 3-5 years in Point-of-Purchase selling
• Proven track record in sales
SKILLS
• Personable, dynamic, and positive
attitude
• Driven and results oriented
• Have ability to meet and exceed sales
goals
• Ability to establish and maintain client
relationships
• Ability to think outside the box
• Strong/verbal and written skills
• Strong problem solving skills
• Works well with others
E-mail: hr@jjapop.com
---
Point-of-Purchase Sales Professional
PCL Fixtures Inc., an award winning full
service permanent POP display company, is expanding. At our
Lincoln, Rhode Island facility, a team of POP professionals fabricates, molds, CNC routes and laser cuts multiple
materials such as plastic, metal, and wood. We are seeking candidates with a minimum of 3 years industry experience in the following areas:
• Account Manager,
with an established
customer base in the
POP industry
• Designer (2D and 3D)
• Project Engineer/
Manager
• Production Manager
If you are innovative, passionate, and strive
for excellence, please send a resume and cover letter for a confidential
interview to
Donald Budnick:
dbudnick@pclfixtures.net
---
Business for sale or merger cooperation
In POP industry for many years with distribution/representation in U.S. Canada, Europe, South America.
Would like to connect with company in same industry to see how our mission resources can complement their business.
We are interested in talking with principles only and will reply to your contact information.
Reply to:
Creative Magazine, Box 500, 31 Merrick Ave., Merrick NY 11566, info@creativemag.com
---
Executive Rescruiters
The Weems Group, LLC is an innovative North American executive search and management consulting firm specializing in the P-O-P, Store Fixture and Packaging Industries.
TWG's mission is to help clients and candidates achieve their objectives by matching the right candidate with the right organization to create "the perfect fit."
A major challenge in any business is finding, recruiting and retaining productive talent appropriate for their organization.
TWG's Eight Step Process is designed to match clients and candidates to help them achieve their business and career objectives.
"Success will be achieved through respecting all persons and acting ethically at all times."
TWG is An Equal Opportunity Firm
THE WEEMS GROUP, LLC
P.O. Box 27
Avon Lake, OH 44012
P. 440.933.4325
F. 440.930.2404
info@weemsgroup.com
---
Point-of-Purchase Sales
AGA Displays is a market leading supplier of retail display solutions with an unrivalled reputation for delivering projects with innovation, to budget & on time.
Project Manager (POP / Display / Fixture) – US (East Coast).
AGA is seeking a Project management professional from within the Point Of Sale sector.
The Candidate must either have good understanding of displays & their construction or demonstrate transferable knowledge / skillset.
Must be able to demonstrate a proven track record of ability to perform both a customer facing support role & effective project management.
The candidate will be a "self starter" able to work on their own initiative providing back-up to the sales team. Must be comfortable with working from a home office.
Working knowledge of MS office required. (Outlook, Excel, Word etc)
Marketing (Press releases, adverts, web, tradeshow) experience a plus.
This is an opportunity to join a fast growing business that is both passionate and creative in its approach to the marketplace.
Package negotiable on experience.
For further information please send resume and cover letter to careers@agadisplays.com
New Business Sales (POP / Display / Fixture) – US Midwest, South East, West Coast
Now looking to hold confidential discussions with new business orientated sales professionals from within the Point Of Purchase sector.
The Candidate must already be operating in the Permanent / Semi-Permanent POP/Retail display sector and be able to demonstrate a proven track record of gaining new business wins, selling to a wide range of corporations.
As a dedicated Sales Professional, you will be able to show commitment, high market awareness and the ability to solution sell in a strategic and structured manner.
In return you will receive exceptional sales and system support with the facility to provide a true full service retail solution.
This is an opportunity to join a fast growing business that is passionate and creative in its approach to the marketplace and who will provide you with the solutions and innovations required to build upon your existing sales successes.
Package negotiable on experience.
For further information please send resume and cover letter to careers@agadisplays.com
---
Point-of-Purchase
Account Executive Manager
Southern California
We have a unique opportunity for an experienced sales professional with a proven track record in the POP and/ or Retail Merchandising field. If you want to join an award winning design and manufacturing team that's sole purpose is to make you and your client look outstanding and surpass all expectations, then it is time that we talk.
We need an experienced producer that understands what it takes to not only develop and manage clients but more importantly how to communicate your client's retail merchandising and/or retail environment challenges and objectives so that our team of designers, engineers, customer service and logistics professionals will Make It Happen and exceed all expectations.
Cornerstone Display Group, Inc. has an outstanding and industry respected 20 year track record of designing and manufacturing Permanent/Semi-Permanent/Store Retail Environments and Fixtures for a diversified array of clients and retailers. Let's explore the possibilities of working together by sending us your resume so that you can become part of the CDG team.
Cornerstone Display Group, Inc.
www.CornerstoneDisplay.com
HR@cornerstonedisplay.com
---
---
---