_____________________________________________________________________________________________________


_____________________________________________________________________________________________________


_____________________________________________________________________________________________________


_____________________________________________________________________________________________________

_____________________________________________________________________________________________________


_____________________________________________________________________________________________________


_____________________________________________________________________________________________________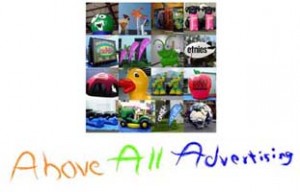 _____________________________________________________________________________________________________

_____________________________________________________________________________________________________

_____________________________________________________________________________________________________

_____________________________________________________________________________________________________

_____________________________________________________________________________________________________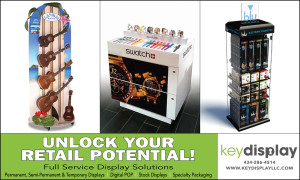 _____________________________________________________________________________________________________
Ménage à Trois GOLD Chardonnay Added To Portfolio
Ménage à Trois, the wine brand widely credited with defining the premium red blend category, has launched a new Chardonnay, Ménage à Trois GOLD . A blend of Chardonnay, Viognier and Verdelho, Ménage à Trois GOLD exhibits aromas of tropical fruit, sweet vanilla and brown spice, followed by a buttery smooth palette of caramel, pineapple and melon flavors. The Ménage à Trois portfolio comprises 16 offerings, including six wine blends, five red wines and five white wines.
"We're excited to offer consumers a decadent Chardonnay experience at this price point," said Mark Dunlea, senior marketing director for Ménage à Trois wines. "A rich, indulgent Chardonnay like GOLD is a rare find at such an accessible price."
_____________________________________________________________________________________________________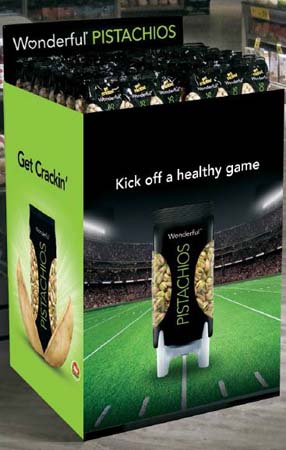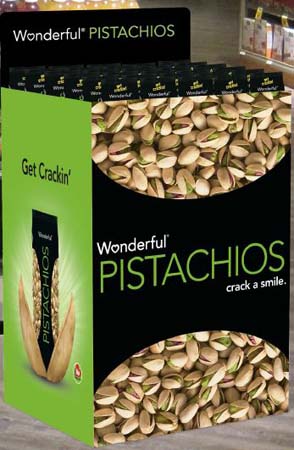 Wonderful Pistachios Launches Biggest Get Crackin' Campaign Ever
Wonderful Pistachios has launched its biggest "Get Crackin'" ad campaign ever, investing $55 million to support the largest pistachio crop in history. The irreverent and comedic commercials feature a really big star-literally-with the introduction of Ernie the Elephant. This pistachio-loving, health-conscious, somewhat bold, always hilarious, computer-generated spokes-elephant refuses to work for peanuts and is voiced by WWE Superstar John Cena ("Trainwreck," Fox's "American Grit"). Later this football season, two more spots feature Seattle Seahawks cornerback Richard Sherman schooling Ernie with his best defensive moves-and his famous trash talk-both on and off the field. The newest evolution of the "Get Crackin'" campaign was created by Wonderful Pistachios's in-house creative team, Wonderful Agency. The campaign will be supported by in-store point-of-sale advertising.
Adam Cooper, vice president of marketing, Wonderful Pistachios, said, "The industry is harvesting a record-setting 800 million pounds of pistachios this season, so it's time to go big or go home! It's only natural we go big in every way-a big new "Get Crackin'" campaign, with our biggest star, Ernie the Elephant. People love snacking-in fact, snacking makes up half of all eating occasions in America-so our goal is to make healthy Wonderful Pistachios even more accessible to everyone. Ernie will help drive awareness and remind pistachio fans to "Get Crackin'" every day and on every snack occasion." (Web Site) wonderful.com
_____________________________________________________________________________________________________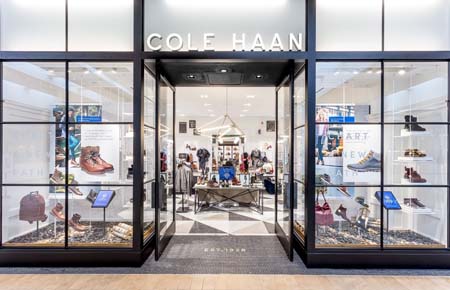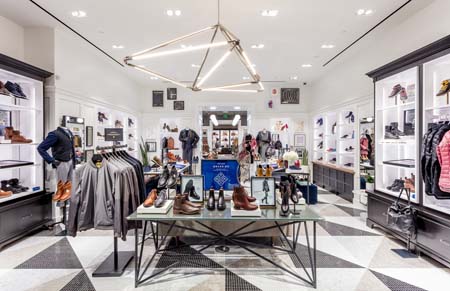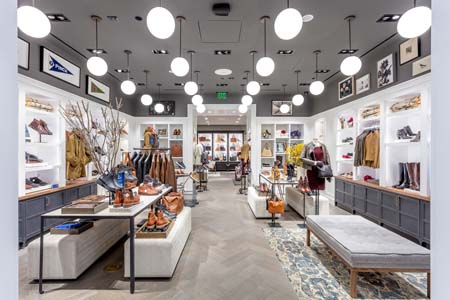 Cole Haan Opens South Coast Plaza Store
Cole Haan has opened its newest flagship at South Coast Plaza, in Costa Mesa, California. Located at the unparalleled luxury shopping center, the store is influenced by a residential concept of a home and highlights the full range of merchandise, including footwear, apparel, handbags and accessories. South Coast Plaza marks the first West Coast location to open with the new store design concept.
"We are delighted to bring the Cole Haan retail experience to one of California's most acclaimed shopping locations," said Cole Haan CEO, Jack Boys. "As shopping continues to evolve, we're excited to be at the forefront of redefining the consumer experience."
By highlighting the full expression of merchandise in a series of well-appointed rooms, Cole Haan has created a shopping experience to exemplify the comforts of an elegant home. Custom lighting and flexible millwork create distinct product presentations for both female and male customers. Additionally, neutral color palettes throughout the store seamlessly blend traditional and modern design aesthetic, through the use of large scale marble mosaic patterns in the front foyer. Showcasing an all metal and glass storefront with backlit frosted transom, Cole Haan at South Coast Plaza is the first of its kind and the perfect juxtaposition to the natural elegance and warm interior within the store. (Web Site) www.colehaan.com
_____________________________________________________________________________________________________
American Standard Debuts New ActiClean Self-Cleaning Toilet On Endcap Displays
American Standard has created endcap displays to feature the new ActiClean self-cleaning toilet in Lowe's stores. American Standard wanted it to be very clear to Lowe's customers that this ActiClean self-cleaning toilet is as easy as 1-2-3 to use and refill the cleaning cartridges. Overall, this endcap presents the smart, sophisticated technology of ActiClean in a manner that says, "Press a button, walk away, and let your toilet do the rest."
The Retail Creative Team at American Standard worked in collaboration with the Lowe's visual teams on both the graphic design and physical in-store execution. The goal was to create excitement and impact with bold graphics. This led to the stand-off bowl cut-out vs. a full flat panel on the back wall. To ensure that all product messaging was clearly communicated, the back wall and header of the endcap display were used to draw in the customer with its big "self cleaning" messaging, while the sidewall posters explained in more detail the technology behind the ActiClean innovation and how it operates. American Standard worked closely with Clarity Retail Solutions on developing a unique way to present the under-the-lid components of the ActiClean toilet. By developing a clear acrylic shroud topper, custom fitted for the ActiClean tank lid, they were able to show consumers exactly how the refill container, batteries, and operations panel looked without them needing to lift the lid.
American Standard is undertaking an innovative omni-channel approach to getting the word out to everyone in America that ActiClean is the solution for anyone who dreads the unpleasant task of cleaning their toilet, or wants to make sure their toilet is always ready for unexpected guests.
"A surprise visit from the in-laws is stressful," said Jeannette Long, vice president of marketing communications. "We used that idea in our advertising to show how worry-free owning the ActiClean toilet can be and demonstrate how American Standard is raising the standard." (Web Site) www.americanstandard-us.com
_____________________________________________________________________________________________________
ASICS Extra Mile Campaign Timed To 2016 TCS New York City Marathon
ASICS America Corporation, true sport performance brand and the official footwear and apparel partner of the 2016 TCS New York City Marathon, has launched the ASICS Extra Mile campaign. The multi-channel brand campaign includes digital, social, advertising, outdoor and retail activations. Through the campaign, ASICS will encourage athletes of all levels to make a positive impact by adding an 'Extra Mile' to their workout. For those going the 'Extra Mile,' ASICS will donate a pair of running shoes to Girls on the Run, a non-profit organization dedicated to promoting self-confidence and healthy lifestyles through running.
"The TCS New York City Marathon is a truly unique and global platform within the running community," said Roeya Vaughan, ASICS America Vice President of Marketing. "We are thrilled to tap into the excitement and global reach of the event, and create a movement that transcends New York City and inspires people to create positive change, something core to our ASICS founding principle of sound mind, sound body."
There are multiple ways to participate in the ASICS Extra Mile movement. On October 17, the campaign kicks off through the Runkeeper® app where users can sign up for the 'Extra Mile Challenge.' The challenge will encourage participants to add an additional mile to the Runkeeper community's average run distance of three miles, by going four. For each challenge completed until November 30, a pair of ASICS performance running shoes will be donated to Girls on the Run. The Extra Mile campaign will also come to life in New York City's Columbus Circle on Friday, November 4, where the brand will have treadmill stations where participants can run or walk an 'Extra Mile' and trigger a donation to Girls on the Run. Each mile logged on the ASIC Extra Mile treadmills stationed in Columbus Circle will equal a pair of shoes donated to Girls on the Run.
ASICS will continue to celebrate the Extra Mile campaign on Marathon Monday, with a ceremonial one mile run starting at the official race finish line in Central Park. The mile run will include a selection of 25 runners who embody the spirit of the campaign, including ASICS elite athlete, first time marathoner and Rio 2016 Olympic Triathlon Gold Medalist Gwen Jorgensen and Girls on the Run members as well as some fellow ASICS athletes.
ASICS launched a special collection of apparel, accessories and footwear ahead of the 2016 TCS New York City Marathon. The footwear collection contains a passport theme which is inspired by New York's rich melting pot and the international diversity of the TCS New York City Marathon runners and spectators. All five boroughs are highlighted as retro-style stamp graphics on the performance footwear. The passport theme includes shades of blue and coral and is featured on ASICS' GEL-Kayano® 23, GEL-Nimbus® 18 and fuzeX™ performance footwear models. (Web Site) www.asics.com
_____________________________________________________________________________________________________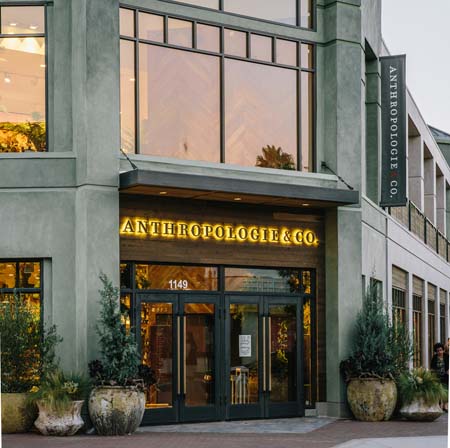 Anthropologie & Co. Opens New Walnut Creek, Calif. Store
Anthropologie has opened the first-ever location in Walnut Creek, Calif. The 30,000-sq.-ft. store is a visual treat, and features fully decorated showrooms, filled to the brim with custom furniture. It includes a dedicated shoe salon, limited-edition apparel collections, a beauty department with items curated from cult favorites to emerging brands, and 12 fully-furnished vignettes of bedrooms, living rooms and dining rooms. In also has in-store design center.
The new store features: Unlike-anywhere-else displays of visual artistry. Fully decorated showrooms, filled to the brim with custom furniture. Limited-edition apparel collections. Dresses, a designer shoe salon, jewelry crafted by local hands, accessories with a global perspective, beauty finds curated from the finest brands and a wedding shop stocked with unusually beautiful gowns.
_____________________________________________________________________________________________________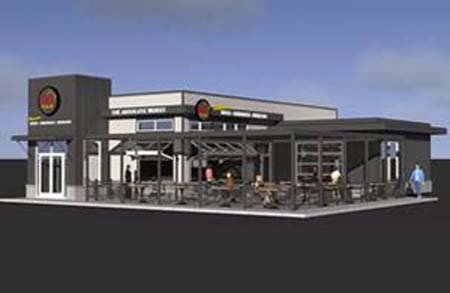 Dog Haus Expands Franchise Locations In 12 States
Dog Haus, the celebrated Pasadena, CA based gourmet hot dog, sausage and burger concept, has formed a development agreement with American Development Partners, which will include the construction of over 300 new Dog Haus franchise locations in 12 states over the next seven years, making it one of the fastest growing food concepts in the United States. The new locations are slated to be constructed on land primarily purchased for "built to suit" and stand-alone Dog Haus Biergarten concepts, and will be operated by veteran franchisees with extensive multi-unit and multi-brand experience.
"Since opening the first Dog Haus in Pasadena, CA six years ago, we've been tirelessly committed to working closely with our franchisees to create an unparalleled dining experience for our guests at each and every Dog Haus location," said Dog Haus Partner André Vener, who co-founded the concept with friends and fellow partners Hagop Giragossian and Quasim Riaz in 2010. As Riaz further elaborates, "We couldn't be more excited to join forces with American Development Partners and continue raising the Dog Haus experience to new heights across the country."
____________________________________________________________________________________________________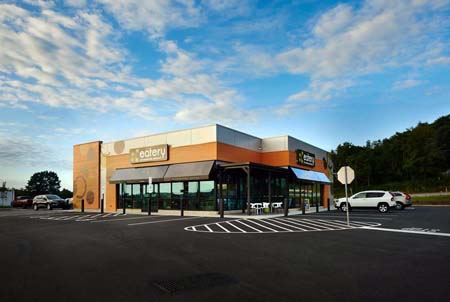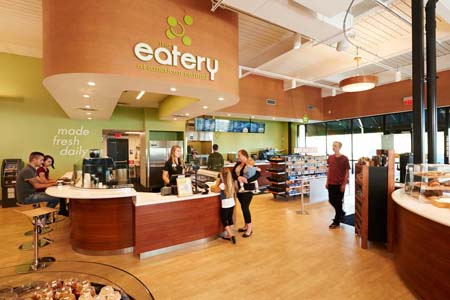 American Natural Opens Next Generation C-Store In Pittsburgh, PA
American Natural, a new convenience store designed by King-Casey, one of the leading retail and restaurant branding and design firms, recently opened outside of Pittsburgh, PA. The goal was to develop an innovative, next generation c-store that surpassed all other competing c-stores by offering consumers the opportunity to choose from an array of food and fuel options.
American Natural desired to be a destination of choice, providing freedom and flexibility to the modern consumer convenience lifestyle. King-Casey created brand identity and store design concepts that are visually compelling and functionally and operationally sound. These combined with King-Casey's proprietary COZI® methodology, result in a 3-Dimensional branded environment that showcases American Natural's commitment to the environment and its fast casual menu and dining experience. The net result being a compelling and memorable customer experience.
The foodservice zone has become the showcase and the center of attention of the new convenience store. It's the first thing you see entering the store. It's all about the fresh and delicious food that is made to order. There's an element of engaging "theater" in the design and layout of the store. 3-D branding extends to wall coverings that communicate key brand attributes, and the "freshness" promise. Graphic interpretations of the brand logo are used thoughout the store as décor elements. This highly social beverage bar zone is part of the interactive "theater" experience of American Natural. The gondolas of traditional snack displays are on wheels for making easy changes to the store layout.
Different customer zones were designed to meet the different needs of different customers, e.g., communal counter seating for those fast-moving customers on the go including traditional table top seating for those wishing to engage in conversation and even a comfortable lounge area for those wishing to linger and relax. There is also the outside patio zone for customers wanting to dine al fresco.
_____________________________________________________________________________________________________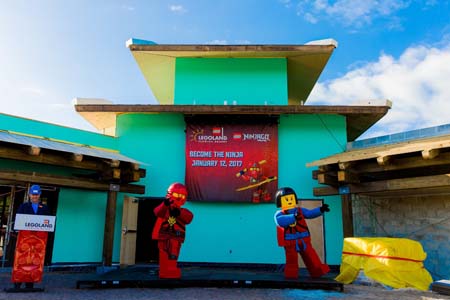 LEGO® NINJAGO® World To Open At LEGOLAND® Florida Resort
Kids are invited to enter a magical martial arts kingdom where you become the ninja in your very own LEGO® NINJAGO® adventure when a whole new theme park land opens at LEGOLAND® Florida Resort in Winter Haven, Florida in January 2017. LEGO NINJAGO World will add an immersive area filled with several hands-on, outdoor activities where kids can sharpen their ninja skills before the ultimate showdown on LEGO NINJAGO The Ride, a dazzling new attraction that blends 3D computer animation, "4D" effects and groundbreaking technology never seen outside a LEGOLAND theme park.
Inspired by the popular LEGO building sets and the "LEGO NINJAGO: Masters of Spinjitzu" TV show, LEGO NINJAGO World puts guests at the center of the action in lots of fun ways: LEGO NINJAGO The Ride – a state-of-the-art "dark ride" where guests score points using ninja hand moves to blast animated fireballs, lightning and more at waves of 3D villains. Zane's Temple Build – a giant LEGO building experience where kids can contribute to a model of a mountaintop NINJAGO monastery. Kai's Spinners – master the ancient art of Spinjitzu at these twirling, whirling, single-person platforms. Cole's Rock Climb – an outdoor climbing wall to test kids' balance and endurance. Jay's Lightning Drill – measure your reflexes with these "lightning fast" light-up targets. The lushly landscaped area also will feature daily meet-and-greet opportunities with sibling ninjas Kai and Nya, and Wu's Warehouse, a themed retail shop stuffed with LEGO NINJAGO building sets, clothing, souvenirs and more.
_____________________________________________________________________________________________________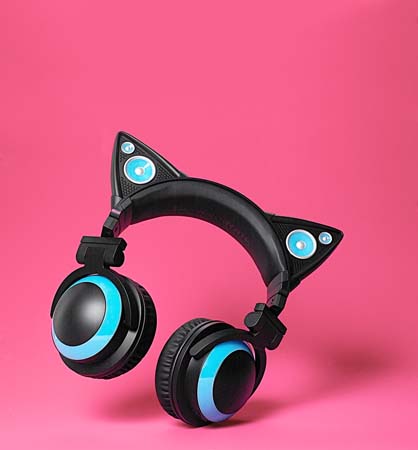 Macy's Introduces Brookstone To Stores Nationwide
Macy's launches a new partnership with specialty retailer Brookstone, to bring uniquely designed, high-quality gifts to 347 stores this holiday season.
"Brookstone is a brand known for exceptionally innovative products that aim to improve your quality of life and Macy's is the premiere destination for holiday gifts," said Tim Baxter, Macy's Chief Merchandising Officer. "By offering Brookstone at Macy's – from headphones and speakers to kitchen gadgets or the perfect massage – their extraordinary items will add to our electronic offerings just in time for the holiday shopping season."
"Macy's is the perfect showcase for Brookstone, and we're proud to be in their wonderful stores," said Brookstone CEO, Steven Goldsmith. "Macy's has always been about giving customers high-quality brands, exciting products and enjoyable shopping experiences. These are values Brookstone and Macy's share, and we're thrilled to bring Brookstone innovations to Macy's customers in time for the 2016 holiday gift season."
_____________________________________________________________________________________________________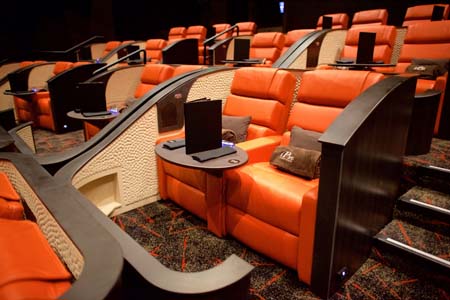 Howard Hughes Corp. Welcomes iPic Theaters To Seaport District
iPic Theaters, the nation's fastest growing affordable luxury moviegoing experience, is making its highly-anticipated descent upon New York City as the first major anchor in the revitalized Seaport District. iPic will be Manhattan's first new commercial multiplex movie theater opening in over a decade. The intimate 500-seat, 8-screen state of the art theater will deploy 7.1 channel Dolby sound 4K digital technology, utilizing the best-proportioned screens and harnessing the most advanced 3D technology available.
iPic's signature affordable luxury experience will start long before guests arrive to the theater. A proprietary iPic Theaters app – available for download via Apple, Android App Store and the Amazon Marketplace – empowers guests to purchase tickets and select their seats and in-theater dining options via their smartphones. Members can access their membership information and receive rewards and special access to advance screenings of movies, along with tracking loyalty benefits earned for every dollar spent.
iPic Fulton Market will house custom designed iPic patented Seating Pods and Chaise Lounge Seating, and moviegoers can choose from iPic's two signature seating options, Premium and Premium Plus depending on their desired level of service. Premium seat ticketholders can opt for regular or chaise lounge seats and may purchase food and beverage from iPic Express to carry into the theater and enjoy at their seats. Guests seated in iPic's Premium Plus seating will enjoy a new level of intimacy in luxury movie watching comfort – full-leg reclining leather seats encapsulated within their own private viewing pod, courtesy pillows, blankets and unlimited popcorn. iPic's new patented Seating Pods will utilize revolutionary sound-absorbing technology to ensure guests experience the full effect of iPic's 7.1 channel Dolby digital soundscape during their movie, and will feature built-in cubbyholes for guests to conveniently stash shoes and bags. Guests seated in Premium Plus seats can pre-order their food at any time prior to their arrival to the theater after purchasing their tickets or can place their order on their phone while seated in the theater. Convenient personal call buttons that summon iPic's "Ninja" servers to stealthily deliver chef-driven dishes and handcrafted cocktails from the iPic Express kitchen and Bar is a signature feature for guests in Premium Plus seating.
_____________________________________________________________________________________________________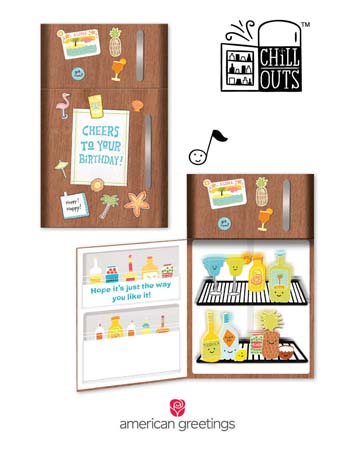 American Greetings Introduces Chill Outs™ Cards
Chill Outs, the fresh collection of cards from American Greetings features fun, themed refrigerators that open up to reveal deliciously adorable characters singing and dancing to light-hearted, original music. With warm, playful messages and sweet, whimsical illustrations, Chill Outs have all the ingredients for the happiest of celebrations. This exciting line of cards includes fridges that hold everything from festive tropical cocktails or sweet treats to a bacon-filled breakfast or beer.
"Chill Outs bring birthday greetings to life in a whole new way," said Carol Miller, Vice President of Corporate Innovation at American Greetings. "The imaginative designs, inspired music and all-around amusement these cards offer will put a big smile on any birthday guy's or gal's face."
_____________________________________________________________________________________________________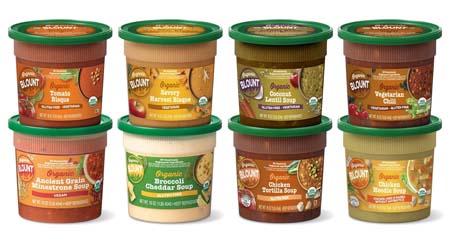 Blount Fine Foods Launches New Line Of Organic Soups At Select Retailers
Blount Fine Foods, a leader in manufacturing premium, handcrafted soups, entrées, sauces, and side dishes for retail and foodservice and the market leader in fresh retail soups, has launched branded premium organic soups under the new Blount Organic label.
"As the popularity of prepared foods grows rapidly at retail, we have seen the call for organics grow from a rumble to a roar," said Bob Sewall, Blount's Executive Vice President of Sales & Marketing. "Our master chefs have been working to refine our true-to-nature, delicious handcrafted organic recipes; collaborating with certified organic farmers to produce premium organic soups. We can't wait for consumers to try these incredible flavors under our new Blount Organic brand name."
Blount Organic will feature eight varieties: Organic Vegetarian Chili (gluten-free, vegetarian), Organic Tomato Bisque (gluten-free, vegetarian), Organic Coconut Lentil Soup (gluten-free, vegetarian), Organic Ancient Grain Minestrone Soup (vegan), Organic Savory Harvest Bisque (vegetarian), Organic Broccoli Cheddar Soup (gluten-free), Organic Chicken Tortilla Soup (gluten-free, chicken used is raised without antibiotics), and Organic Chicken Noodle (chicken used is raised without antibiotics). Each microwavable cup holds 16 ounces and features Blount's signature Cool Grip Rim which makes the cups easy to handle after heating.
_____________________________________________________________________________________________________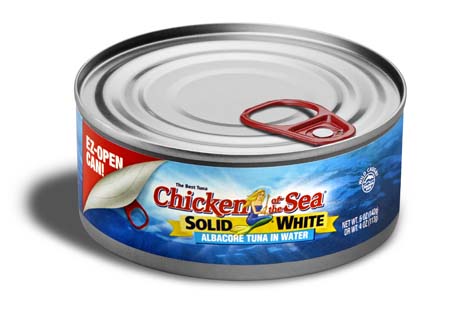 Chicken Of The Sea Offers New EZ-Open Cans
In response to consumer demand for greater in-kitchen and on-the-road convenience, Chicken Of The Sea has become the first major brand to offer cans with easy-open, pull-tab lids across multiple seafood product lines simultaneously. Five of Chicken of the Sea's most popular products will be available in cans with pull-tab lids marketed under the new EZ-Open label, with more products planned. The enhanced line can be found at supermarkets nationwide.
According to Maureen McDonnell, Chicken of the Sea director of brand marketing, the company is continuing to invest in traditional can technology to provide consumers with shelf-stable seafood in the familiar packaging they've come to expect. "Busy moms and families are always on the lookout for protein-rich meals that are quick, affordable, and can be enjoyed anywhere," she said. "Our research indicates that consumers see convenience and time savings as key purchase considerations for seafood, so we know that Chicken of the Sea tuna and salmon lovers will respond positively to our new EZ-Open cans."
_____________________________________________________________________________________________________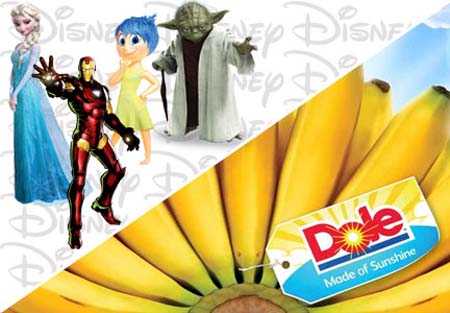 Disney And Dole To Launch Co-Branded Produce Assortment In Stores Nationwide
Disney Consumer Products and Interactive Media (DCPI) and Dole Food Company plan to launch a new co-branded assortment of fresh produce featuring iconic Disney, Pixar, Star Wars, and Marvel characters at grocery and retail stores nationwide beginning this fall. The two brands will launch its first program this fall, followed by a host of other health and nutrition education programs themed around other Disney, Star Wars and Marvel films and characters in 2017. These programs will include consumer promotions, digital integrations, in-store activities, and themed recipes featuring DOLE products to encourage kids and families to adopt a diet rich in fresh fruits and vegetables.
_____________________________________________________________________________________________________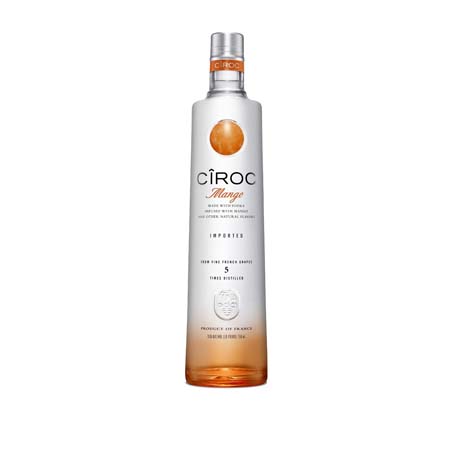 New CÎROC MANGO Introduced By CIROC Ultra Premium Vodka
Sean "Diddy" Combs and the Makers of CÎROC Ultra Premium Vodka introduce CÎROC MANGO. CÎROC MANGO is made with vodka infused with mango and other natural flavors. The liquid, which boasts undertones of tangy citrus, can be enjoyed on the rocks or mixed with a variety of fresh fruit juices to complement its distinctive taste. CÎROC MANGO is launching on the heels of the highly successful CÎROC APPLE which was named the #1 Vodka Innovation of 2016. This launch follows the brand's continued success in the flavored vodka category which has continually driven trends.
"I am excited to introduce CÎROC Mango as our newest flavor, and continue our streak of successful innovations," said Sean "Diddy" Combs. "CÎROC is always pursuing new ideas and opportunities and we have been a dominant force in the market. Every new flavor innovation we have launched – including the recent, CÎROC APPLE – has been #1, and CÎROC MANGO is already on track to be one of the most successful."
_____________________________________________________________________________________________________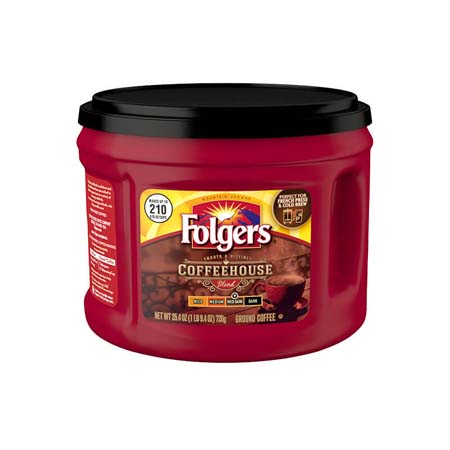 Folgers® Coffeehouse Blend Debuts
Folgers® introduces its new Coffeehouse Blend. Whether brewed in an automatic coffeemaker or French Press, mixed with sugar and cream, or taken black, Folgers® Coffeehouse Blend delivers robust coffee flavor no matter how it's prepared. With a blend this versatile, coffee fans alike can create – and explore – their favorite brewing traditions and discover something new right at home. Folgers Coffeehouse Blend is a medium-dark roast designed to produce a unique coffee experience that starts off smooth and ends with a bold, distinct flavor. It is the perfect blend to prepare with an automatic drip coffee maker, French Press, Cold Brew or in a Keurig® brewing system.
"The coffee industry has experienced a major shift over the past few years as coffee lovers continuously explore new ways to brew their favorite cup," said Maribeth Burns, Vice President, Corporate Communications, The J.M. Smucker Company. "As coffee fans' tastes evolve, Folgers brewed something new to deliver a distinctive flavor no matter how they take their coffee. Folgers Coffeehouse Blend allows coffee lovers to add anything to their coffee and it still delivers a bold coffee taste."
_____________________________________________________________________________________________________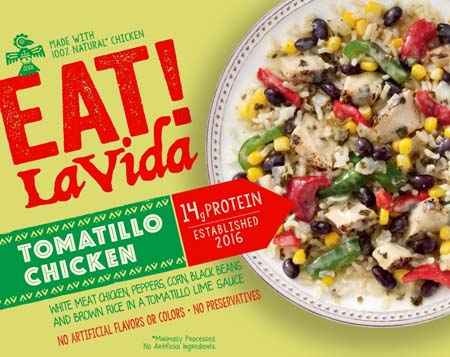 Bellisio Foods Debuts New EAT! Frozen Entrées
Bellisio Foods is introducing EAT! frozen entrées, which combine global flavors and high-quality ingredients to create a welcome departure from the soul-stifling, tasteless meals typically found in a grocer's frozen food section. EAT! frozen entrées are available in three exciting flavor profiles: EAT! BimBap™ offers a taste of Asia, while EAT! LaVida embraces Latin American cuisine, and EAT! 2.0™ updates classic American flavors. The eight varieties include Chicken and Potato Curry, Korean Inspired Chicken, Orange Chicken, Mexican Style Mac & Cheese with Uncured Bacon, Tomatillo Chicken, Chicken Penne Primavera, Honey Balsamic Chicken, and Lemon Herb Chicken.
"EAT! frozen entrées are ideal for those on-the-go individuals who want a convenient meal option but who crave an adventurous eating experience," said Jeff Tuttle, senior vice president of Innovation with Bellisio Foods. "With Asian and Latin American inspired meals as well as new takes on American favorites, we believe EAT! frozen entrées offer the kind of interesting and bold flavors that have been missing from the freezer aisle and the dinner table."
_____________________________________________________________________________________________________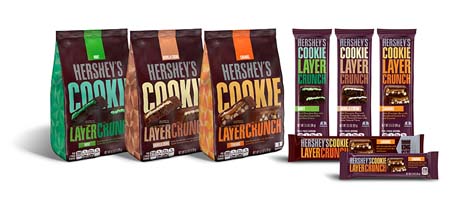 Hershey Introduces Cookie Layer Crunch
The Hershey Company has launched one of the most anticipated innovations from the iconic Hershey's brand in more than 16 years – Hershey's Cookie Layer Crunch. To meet the growing demand for multi-textural eating experiences and various snacking occasions, Hershey reimagined its iconic chocolate bar, pairing it with layers of crunchy cookie bits and decadent fillings to offer an indulgent, textured snacking experience.
"We recognize eating habits are evolving and that consumers are moving away from traditional meals and into multiple snacking occasions that include various tastes and textures throughout the day," said Mary-Ann Somers, General Manager and Vice President, U.S. Confection, The Hershey Company.
_____________________________________________________________________________________________________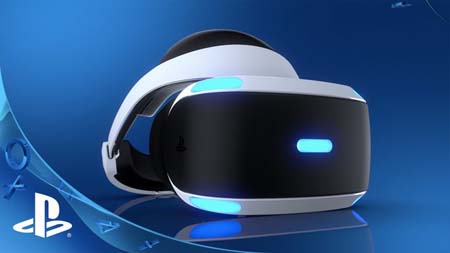 PlayStation®VR Available Across The U.S. And Canada
Sony Interactive Entertainment America (SIEA) has launched PlayStation®VR (PS VR), a virtual reality system for the PlayStation®4 (PS4™) system that takes gaming to the next level of immersion and transports players into the virtual worlds of their games. Concurrent with the global launch, PS VR is now available in the United States and Canada. PS VR, which is compatible with the more than 40 million PS4 systems already inside consumers' homes, arrives with a lineup of 30 games, including exclusive titles such as Rez Infinite (Monstars & Enhance Games), Batman™: Arkham VR (RockSteady and Warner Bros Interactive Entertainment), DRIVECLUB VR and RIGS Mechanized Combat League (SIE Worldwide Studios). PS VR delivers a sense of presence, where players feel as though they are physically inside the virtual world of a game. PS VR leverages state-of-the-art technologies, such as 360 degree head tracking, wide field of view, high refresh rates, and SIE's own binaural 3D audio technology, to heighten the emotions gamers experience as they play and make them believe they've been transported to another world. By using peripherals such as PlayStation®Move Motion Controller, DUALSHOCK®4 Wireless Controller and the upcoming PS VR Aim Controller, players can explore virtual environments and intuitively interact with characters as if they are actually present in the world of a game. PS VR integrates a "Social Screen" feature that allows users who are not wearing the VR headset to see on the TV what the PS VR player is seeing in the headset, or to play alongside the VR player in supporting games.
_____________________________________________________________________________________________________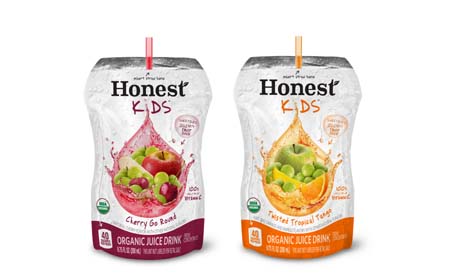 Honest Kids® Launches At SUBWAY Restaurants Nationwide
SUBWAY® restaurants will feature Honest Kids juice drinks nationwide as the newest addition to its SUBWAY Fresh Fit for Kids Meal® menu, which features delicious and nutritious options for kids. USDA-certified organic Honest Kids juice drinks will be available in the Super Fruit Punch variety in 6 oz. juice boxes. Created in 2007 by the makers of Honest Tea, Honest Kids organic juice drinks are the nation's top selling organic kids' juice drink. All Honest Kids varieties are certified organic and sweetened only with fruit juice, and at 35 calories per 6 oz. juice box, Honest Kids Super Fruit Punch has a light and refreshing taste.
"We're thrilled to have Honest Kids join the SUBWAY Fresh Fit for Kids Meal® menu as part of their new lineup of nutritious kids offerings," said Ami Mathur, Honest Tea's General Manager, Brand Marketing. "Joining forces with SUBWAY restaurants is a huge milestone for the Honest Kids brand, and we're looking forward to increasing access to organic products with simple ingredients in the Foodservice Channel as consumer demand continues to grow."
_____________________________________________________________________________________________________
M&M'S Caramel Flavor To Hit Store Shelves in May
M&M'S® unveiled the latest flavor in its delicious line-up of M&M'S Chocolate Candies – Caramel! M&M'S Caramel Chocolate Candies are filled with a soft caramel center, providing a perfect smooth texture in every piece. The new flavor is due to hit shelves in May of 2017.
"Chocolate and caramel is such a popular flavor combination, especially with the fans of M&M'S," explains Tanya Berman, Brand Director, M&M'S Brand. "In our research, our fans were enthusiastic at the possibility of a Caramel variant and we can't wait for them to try the perfect balance of soft caramel and delicious M&M'S chocolate this spring."
_____________________________________________________________________________________________________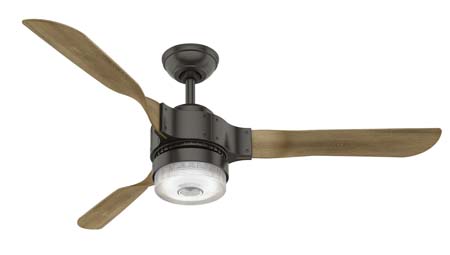 Hunter Fan Company Releases The Apache Wi-Fi Enabled Ceiling Fan
Hunter Fan Company, the leading manufacturer of ceiling fans, has released its second, much-anticipated Wi-Fi enabled ceiling fan, the Apache, for purchase. Like its earlier counterparts, the Signal and the Symphony, the Apache exclusively supports Apple HomeKit technology. The Apache launch is a step in the right direction for Hunter Fan's unprecedented 2016 new product launch – over 200 new fans – celebrating Hunter's 130th year of creating ceiling fans that consumers trust. From classic to modern, the new product line was expertly curated with both design-centric and technology-savvy consumer in mind. With the current launch of the Apache, consumers can now easily incorporate smart home technology into any inspired space. With a more industrial and casual feel, the Apache's exposed hardware, Noble Bronze finish and distressed oak finished blades combine state of the art technology with elevated style.
_____________________________________________________________________________________________________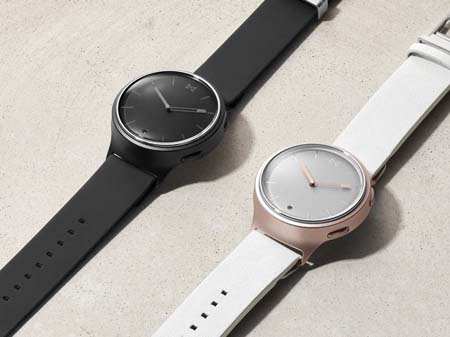 New Misfit Phase Hybrid Smartwatch Debuts
Misfit has unveiled the Misfit Phase Hybrid Smartwatch, an advanced timepiece that merges the design of an analog watch with the functionality of a smartwatch. Classically inspired but with cutting-edge connectivity, Misfit Phase leverages a sleek and simple design to conceal technology that is uniquely wearable. The newest addition to Misfit's portfolio of design-forward wearables, Misfit Phase tracks steps, distance, and sleep duration and quality using a 3-axis accelerometer and Misfit's rigorously validated algorithms. The watch face acts as a subtle user interface for notifications and feedback. Users can view activity, alarm and notification data using an interplay of the watch hands, a small color window, and vibration alerts. Texts, calls, app notifications, and movement reminders are discreetly delivered straight to a user's wrist. Misfit Phase also works as a remote to connect with the world around you. Use Phase to control your music, take pictures with your phone, or advance slides in a presentation, all with the touch of a button.
_____________________________________________________________________________________________________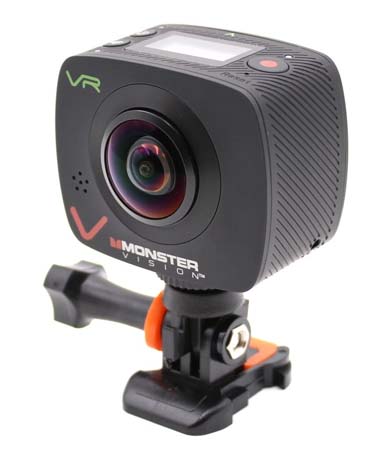 Monster Digital Launches VR Action Sports Camera Line
Monster Digital has launched its virtual reality action sports camera line with Monster Vision VR. The Vision VR camera provides full, high resolution, 360° field of view without need for stitching footage, facilitating competitive market and pricing dynamics. The Company also expanded its single lens action sports camera offering with the launch of its all-inclusive, modestly priced Monster Vision 1080p+ high resolution camera.
The Monster Vision VR action sports camera has two 2200 super wide angle lenses that support HD video at 30 frames per second. Like other Monster Vision cameras, the VR comes with 13 accessories including a 16GB high speed microSD card, flexible tri-pod and RF remote. The Monster Vision iPhone and Android VR apps seamlessly stich videos to a true 360°/VR playback experience on smartphones while also supporting VR headsets for a truly immersive experience. With the included conversion software for Macs and PCs, VR action videos can be posted on popular 360° social media websites such as YouTube® and Facebook™.
David H. Clarke, Executive Chairman and CEO of Monster Digital, said, "We are thrilled to launch our VR action camera line and are encouraged by early feedback and orders received from our customers. We are committed to growing our portfolio and capturing share in the high margin, fast-growing action sports camera market."
_____________________________________________________________________________________________________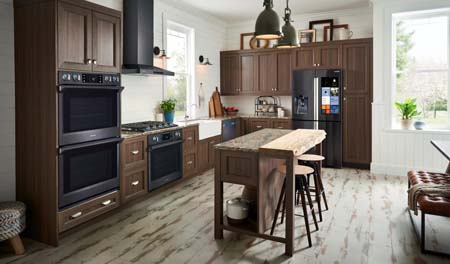 Samsung Offers New Line Of Smart, Premium Cooking Appliances
Samsung Electronics America, Inc., a leader in home appliance innovations, is entering the built-in home appliance market with built-in cooking products available beginning November 2016. Samsung's new built-in cooking line features appliances which bring a fresh level of design, connectivity and performance to the built-in category. The line-up features meaningful innovations that combine the designs consumers have come to expect from Samsung, a new level of connectivity that brings true simplicity into the kitchen and exceptional performance. The entire line-up is available in traditional stainless steel and Samsung's popular black stainless steel finish. One of the key drivers in kitchen layout and remodeling is design. Samsung's built-in appliances deliver the highest level of design that our customers have come to expect. With clean lines, meaningful features such as illuminated knobs, and a choice of finishes for the modern kitchen, the new built-in line is the perfect fit for any kitchen. All appliances are equipped with Wi-Fi connectivity, so you can remotely start, control and turn off your oven as well as monitor your cooktop and range hood from your smartphone. Bluetooth connectivity syncs the cooktop with Samsung's range hood to automatically start the hood's fans or lights when using the cooktop. The new line is even capable of working with the Samsung SmartThings Hub as part of the connected home. The new Samsung Built-in Double and Single Wall Ovens feature Steam Cook technology, so you can easily bake and roast with professional results for ultimate performance. Samsung is introducing the industry's first Triple Oven in a Double Oven cut-out with exclusive Flex Duo™ technology found in select built-in ovens, enabling you to cook two different dishes at different temperatures simultaneously within the same oven compartment.
_____________________________________________________________________________________________________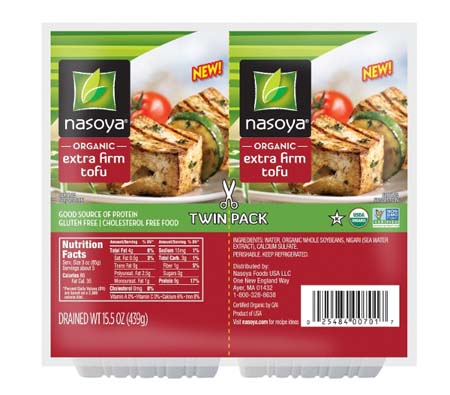 Nasoya Brings New Innovation To Tofu Category
Nasoya, the nation's leading brand of tofu, is delighting vegetarians and health conscious eaters alike with new introductions joining its expansive line of USDA Certified Organic, Non-GMO Project Verified tofu products. Knowing that consumers are strapped for time and looking for convenient, plant-based meal solutions that meet their nutritional needs, Nasoya is offering new Organic Extra Firm Tofu Twin Pack, Organic Sprouted Super Firm Vacuum Packed Tofu and Organic Tofu Vegetable Dumplings. No longer thought of as strictly for vegetarian diets, these products are making their way to the center of the plate as the stars of many tasty meal creations.
"We've always been committed to providing great tasting, fresh tofu products and these new items deliver on that promise, equipping home cooks with a delicious meal option they can feel good about eating and serving" said Tanja Owen, Nasoya Marketing Director. "Knowing that more shoppers are seeking out plant-based foods, these new introductions provide something for everyone at the table."
_____________________________________________________________________________________________________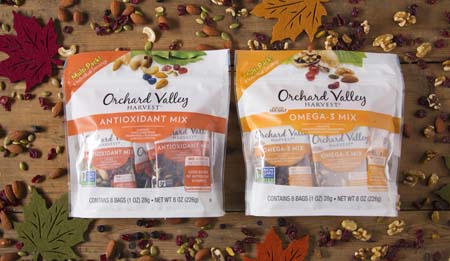 Orchard Valley Harvest Offers New Antioxidant And Omega-3 Wellness Mix Multi Packs
Orchard Valley Harvest has added two new Wellness Mix varieties to a growing portfolio of Non-GMO Project verified, no artificial ingredient, fruit and nut mix Multi Packs (eight, one-ounce pouches). These two new offerings, Omega-3 Mix and Antioxidant Mix, are now available at select retailers beginning this month. For those consumers looking to add more antioxidant-rich foods to their diet, the Antioxidant Mix offers a good source of vitamin E with a delicious blend of roasted almonds, dried sweetened cranberries, blueberries, roasted cashews and pepitas. For those looking to add more Omega-3 to their diet, the Omega-3 Mix provides an excellent source of Alpha Lipoic Acid (ALA) Omega-3 with 55% of the 1.6g Daily Value of ALA in a delicious blend of walnuts, dried sweetened cranberries, almonds and pistachios. The eight, one-ounce inner pouches inside each Orchard Valley Harvest Multi Pack are perfectly portioned for consumers to include in their backpack, lunch bag, or briefcase for a convenient and delicious midday snack at work or on-the-go.
"We're thrilled to be able to add these two new mixes to our growing line of healthier on-the-go snacks," said Howard Brandeisky, Senior Vice President, Global Marketing and Customer Solutions at John B. Sanfilippo & Son, Inc., the manufacturer and distributor of Orchard Valley Harvest products.
_____________________________________________________________________________________________________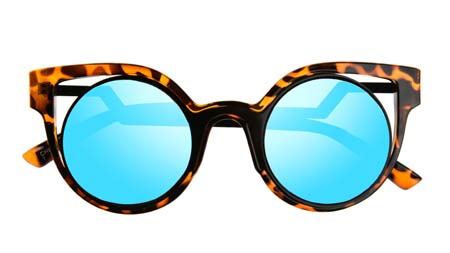 FGX International Introduces Item 8
FGX International, a leading eyewear designer and marketer, has launched Item 8™, a new line of designer sunglasses from the globally recognized eyewear brand, Foster Grant. The Item 8 launch collection features chic, modern designs drawn from worldwide trends and curated by Foster Grants' design team. Item 8 sunglasses will be available in department and specialty stores in the U.S starting in 2017. The Item 8 line is an elevation of the Foster Grant brand with trend-focused style and a competitive price point, falling in the $58-$68 range. With revolutionary designs crafted to combine textures, colors and patterns, Item 8 sunglasses feature delicate lens shapes, edgy colors and captivating shape illusions.
"Item 8 is an exciting new venture for Foster Grant," said Matthew Coon, Creative Director, FGX International. "We challenged ourselves to design an exquisitely crafted collection that is fresh and modern, and are thrilled to deliver an elevated product to our devoted customers."
_____________________________________________________________________________________________________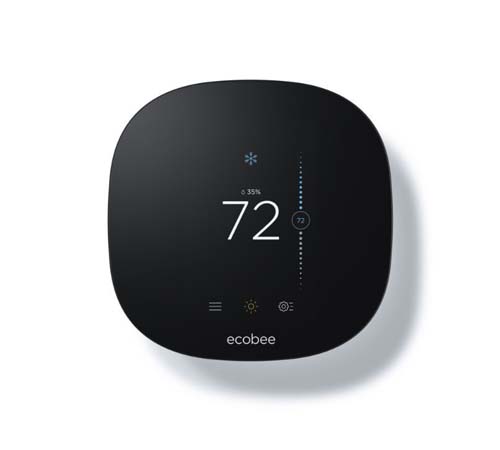 Connected Home Leader ecobee Launches New ecobee3 lite Smart Thermostat
ecobee Inc., maker of the world's first Wi-Fi smart thermostat and the top-rated ecobee3 thermostat, has launched ecobee3 lite. The new device gives consumers the greatest value on the market, delivering superior comfort, control and energy savings at $80 less than devices from leading competitors. The device will be available for purchase across North America. Like the company's flagship product, ecobee3, ecobee3 lite features a beautiful and easy-to-use touchscreen interface. Building on the company's reputation as a market leader in smart home integrations, ecobee3 lite also integrates with Amazon Echo, Apple HomeKit, Samsung SmartThings, Wink and IFTTT.
"The new ecobee3 lite delivers the many features of a premium smart thermostat – beautiful design, superior comfort and an intuitive customer experience – but it's kinder to our customers' wallets than leading competitors," said Stuart Lombard, President and CEO of ecobee. "ecobee3 lite upholds our continued promise to make customers' lives simpler and better."
_____________________________________________________________________________________________________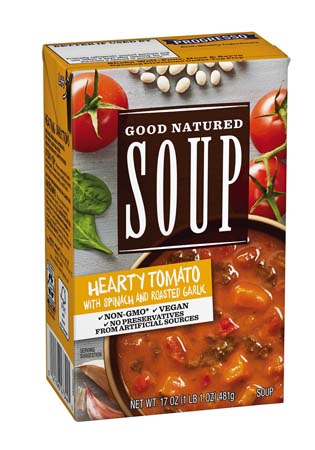 General Mills Introduces Good Natured Soups
General Mills is launching Progresso Good Natured Soups as part of its new product line-up reflecting consumer health trends. This new line of delicious, hearty and flavorful vegetable soups are non-GMO, vegan and contain no preservatives from artificial sources. Available in Hearty Corn & Chipotle Chowder, Hearty Tomato with Spinach & Roasted Garlic, and Hearty Lentil with Garden Vegetables.
"We're in a period of very rapid change in the food industry. And consumers are very clear about what they want – simple ingredient lists, free from artificial colors and flavors, free from gluten, less sugar, less sodium, more convenience. This translates into very a clear set of growth opportunities for us," said Ken Powell, General Mills Chairman and Chief Executive Officer. "We've challenged ourselves to go out and really understand our consumers, get into their homes, shop alongside them and listen to what they want. These interactions allow us to build greater intuition, which helps us move much faster. Our new product line up demonstrates our ability to listen and respond."
_____________________________________________________________________________________________________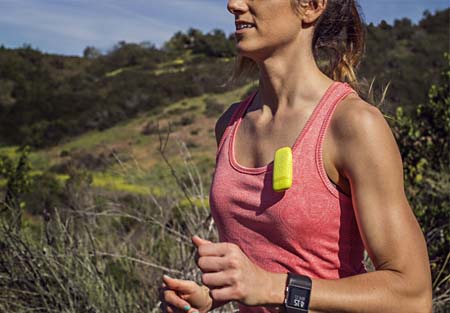 Polk BOOM Introduces First Truly Wearable Ready For Anything Bluetooth Speaker
Polk BOOM, the lifestyle audio brand, has advanced its rugged speaker series with the BOOM BIT, the first truly wearable Bluetooth™ speaker, ideal for on-the-go listening and Ready for Anything™. The incredibly small and lightweight speaker clips securely to clothing or a backpack and integrates with how you move, safely balancing the right amount of sound with your immediate surroundings. With BIT, listeners can safely stay in tune with their environment while still enjoying the music they love. BIT clips securely to clothing or a backpack and integrates with how you move, so listeners can safely tune in with their environment while enjoying the music they love.
_____________________________________________________________________________________________________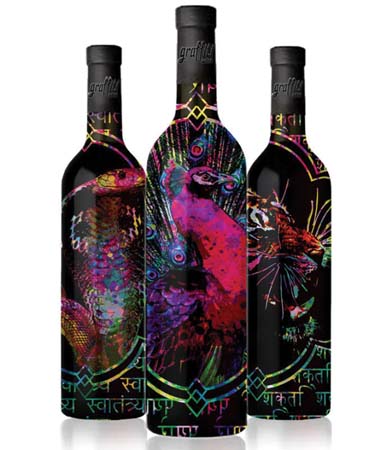 ROK Stars Launch Graffiti Wine
ROK Stars PLC, the consumer products company co-founded by U.S. billionaire John Paul DeJoria and U.K. entrepreneur Jonathan Kendrick, is expanding its ROK Drinks division beverages portfolio with the launch of Graffiti Wine. ROK has sourced its Graffiti Wines from off-the-beaten-path regions of the world such as Mumbai in India, Campania in Italy and the Quereteo Valley in Mexico, focusing on single varietal grapes such as Chenin Blanc, Falanghina, Sauvignon Blanc, Aglianico, Syrah and Cabernet. Graffiti Wine will be available early December in the US Market, priced between $15 and $20 per bottle.
"While the quality of the wine itself is of course important, we know the design of the label is vital in the success of a new wine introduced to the market and, as such, we wanted our wine range to be truly visually outstanding. ROK Drinks have partnered with Diana Munoz, the Los Angeles-based graffiti and tattoo artist, who has designed hugely creative and compelling artwork for our wine bottles that will connect with the buyers," said Jonathan Kendrick. "Our Bottles look spectacular and the wine is superb."
_____________________________________________________________________________________________________
Sabra Offers New Zesty 3-Pepper With Red Beans Hummus
Sabra Dipping Company is adding a little heat to the fall season by introducing a new limited edition flavor to its hummus product portfolio, Zesty 3-Pepper Chili with Red Beans. Zesty 3-Pepper Chili with Red Beans Hummus is a limited edition flavor that has bits of red beans mixed with red and green bell peppers and just the right amount of jalapenos to give its unique flavor.
"Consumers have really enjoyed our limited edition offerings in the past and we are thrilled to introduce Zesty 3-Pepper Chili with Red Beans Hummus today," said Eric Greifenberger, director of marketing at Sabra. "All Sabra innovation starts with consumer insights. We asked consumers to choose this fall's limited edition variety out of six different choices, and Zesty 3-Pepper Chili with Red Beans was the winner. Some of our LTOs, such as Caramelized Onion with Smoked Paprika hummus have become part of our regular line so we can't wait to listen to consumer feedback on this – we are definitely looking forward to consumers reaching out to us after they give it a try!"
_____________________________________________________________________________________________________
Saltwater Brewery Launches Third Canned Beer
Saltwater Brewery, a Florida-based microbrewery known for the Edible Six Pack Rings, has launched its third canned beer. A crisp, refreshing, golden ale with 3.7 percent alc/vol, LocAle is the ideal all-day drinking beer to enjoy at your favorite local event or activity. Cans have been available in the Tasting Room since the beginning of September, and are now available throughout Saltwater's Florida-only distribution territory. The brewery's canned beer offerings now include Screamin' Reels IPA, Sea Cow Milk Stout, and LocAle Golden Ale.
_____________________________________________________________________________________________________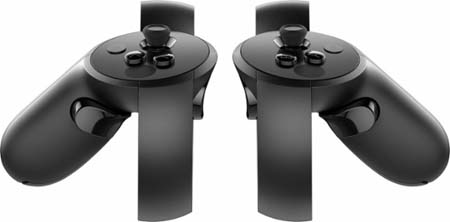 Oculus Touch To Be Sold At Best Buy Stores
Best Buy is one of the first retailers where you can try out the new Oculus Touch controllers with its Rift virtual reality headset. The hand-held devices help bring your real hands into virtual environments by allowing you to make gestures and finger movements. It provides you with a more realistic VR experience. Oculus Touch controllers will also be sold in Best Buy stores beginning Dec. 6.
_____________________________________________________________________________________________________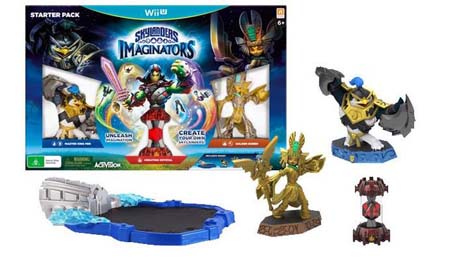 Skylanders® Imaginators Now In Stores
Skylanders® Imaginators is now available at major retailers worldwide from Activision Publishing. For the first time, Portal Masters can create their own Skylanders, designing the wildest characters imaginable including customizing appearance, powers, abilities, names, catchphrases, musical themes and much more. Developed by Toys For Bob, Skylanders Imaginators empowers players to unleash their imaginations and bring their creations to life in an all-new adventure with puzzles, battles, a compelling storyline and new lineup of heroes and villains. The launch of Skylanders Imaginators also ushers in the release of a fun, new mobile app for the game, Skylanders Creator, that lets fans take their creations on the go. For the first time in toys-to-life history, fans can immortalize their Skylanders Imaginator creations in physical forms using Skylanders Creator. Some fans can choose to have their creations transformed into 3D printed Imaginator figures (limited quantities, while supplies last). Additionally, they can create Imaginator Cards emblazoned with full color images of their created Skylanders that are fully-playable in the Skylanders Imaginators console game. Fans also can create customized Skylanders Imaginator T-shirts featuring images of their very own creations. The Skylanders Imaginators Starter Pack will be available for the suggested retail price of $74.99 on Xbox 360™ and Xbox One™ video game and entertainment systems from Microsoft, PlayStation® 3 and PlayStation® 4 computer entertainment systems and Nintendo's Wii U™ system. Skylanders Imaginators supports all 300+ Skylanders from previous games.
_____________________________________________________________________________________________________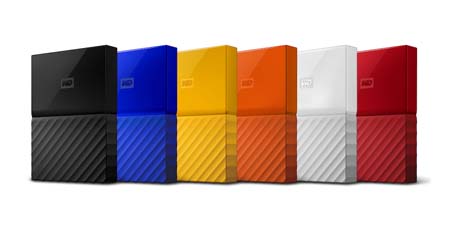 Western Digital Unveils Redesigned Hard Drives
Western Digital Corporation has introduced modern and innovative redesigns of its My Passport and My Passport for Mac portable hard drives; and its My Book® desktop hard drives lines. As part of the reimagined design, the My Passport drives will come in six vivid colors – Black, Yellow, Red, White, Orange and Blue – while still providing reliable portable storage that perfectly complements an on-the-go lifestyle. My Passport portable hard drives, represents trusted and loved portable storage, in a reimagined design, that fits in the palm of your hand. It features a new attractive design with textured bottom, Password protection with 256-bit AES hardware encryption, Automatic backup with included WD Backup™ software, and up to 4TB capacity. My Passport for Mac drives are your MacBook® computer's best friend featuring a new attractive design with textured bottom, Password protection with 256-bit AES hardware encryption, Formatted for Mac OS® X and Time Machine® ready for easy backup and Up to 4TB capacity.
My Book desktop hard drive provides trusted, high capacity backup for PC and Mac®, Password protection with hardware encryption. It has automatic backup with included WD Backup software and up to 8TB capacity.
_____________________________________________________________________________________________________
WallyHome™ Introduces Second Generation Monitoring System With 'Rapid Response'
The next generation WallyHome wireless sensor network provides homeowners with peace of mind through unprecedented access to monitoring and maintaining the health of their home. The revolutionary home sensing solution detects and alerts users to water leaks and changes in humidity and temperature. The new system includes updated capabilities for the hub and sensors, and introduces Rapid Response, an optional new subscription emergency repair service that connects users to a service professional who can be dispatched to quickly fix problems and help avoid serious property damage.
"We've taken all of the features our members loved from the original product, and extended them to be compatible with the most popular connected home protocols," said Parag Garg, CTO of Wally Labs and Connected Living at Sears Holdings. "In the coming months, we'll be announcing some new features, partnerships, third party products and service integrations, as well as several new WallyHome branded products."
_____________________________________________________________________________________________________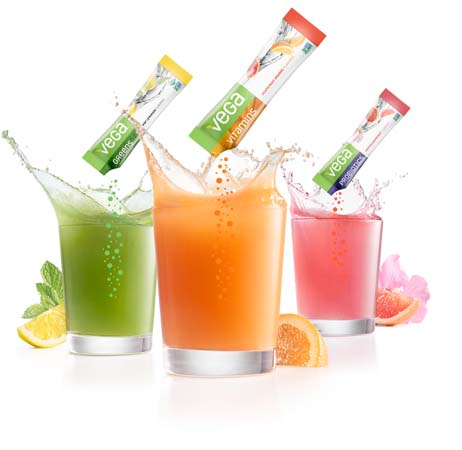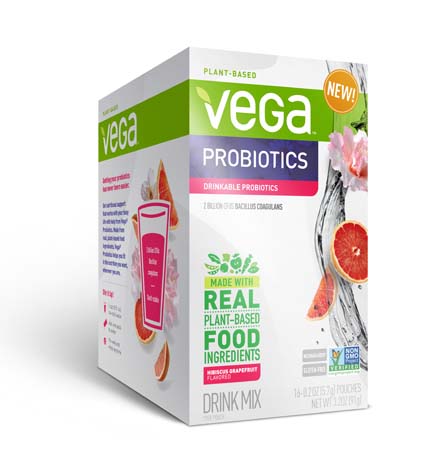 New Vega® Vitamins, Vega® Greens And Vega® Probiotics Available
New refreshingly drinkable on-the-go products from Vega offer nutrition in a convenient package: Vega® Vitamins, Vega® Greens and Vega® Probiotics. Easily stored in a backpack, desk drawer or glove compartment, now anyone can drink vitamins, greens and probiotics on-the-go. All three products are made with real, plant based food ingredients, are Non-GMO Project verified, gluten-free and vegan certified. Additionally, each product is made without artificial flavors, colors or sweeteners. Consumers simply add one pack to a glass, then add 1 cup (8 fl. oz.) ice-cold water, mix well and enjoy.
_____________________________________________________________________________________________________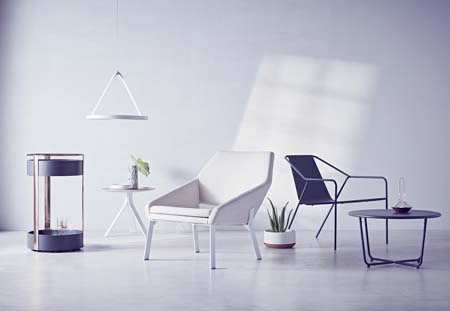 Target Collaborates With Modern by Dwell On New Home Collection
Target has introduced Modern by Dwell Magazine, a new collection in its Home department collaborated with Fast Co. Design. The Modern by Dwell Magazine collection features more than 120 items, including furniture, décor, tabletop and home accessories separated into indoor and outdoor collections. Making modern design more approachable, accessible and affordable to its guests than ever before, Modern by Dwell Magazine will be available at select Target stores.
"We spend a lot of time getting to know our guests, even spending time with them in their own homes," said Mark Tritton, executive vice president and chief merchandising officer at Target. "Many of our guests have told us they want to add a modern aesthetic into their environment, but they want it to be easy and, just as important, affordable. That's a challenge we were happy to accept. With our friends at Dwell Magazine, we've created a line that captures modernism beautifully. The collection is a great complement to our current assortment – it's stylish, high quality and the prices are great. I know our guests are going to love it."
"We've long admired Target for how they embrace good design and cultivate unique partnerships, so we're thrilled to work together on introducing this new collection," said Chris Deam and Nick Dine, Co-Creative Directors of Product Design, Dwell. "With Modern by Dwell Magazine, we're excited to introduce modern design to more people than ever."
_____________________________________________________________________________________________________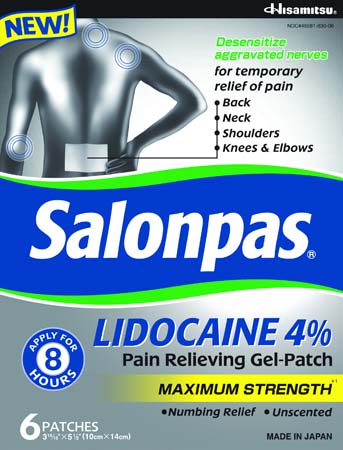 Hisamitsu America Introduces Salonpas® Lidocaine 4% Pain Relieving Gel-Patch
Hisamitsu America, a division of Hisamitsu Pharmaceutical Co., Inc., and the manufacturers of the Salonpas® Pain Relief Patch which is the one and only OTC pain patch that is FDA approved and clinically proven, maintains their commitment to providing industry leading, topical analgesic solutions with the launch of the new Salonpas® Lidocaine 4% Pain Relieving Gel-Patch. The patch features the maximum strength lidocaine available without a prescription, using a proprietary hydro-gel technology to sooth aggravated nerves.
"We developed the Salonpas® Lidocaine 4% Pain Relieving Gel-Patch to be as close as possible to the 5% prescription Lidocaine patches. Our Lidocaine is delivered using our proprietary coating technology which ensures precise and even delivery of medicine at the site of pain," said John Incledon, President & CEO, Hisamitsu America. "These unscented patches provide numbing relief to desensitize aggravated nerves for hours of pain relief."
_____________________________________________________________________________________________________
Ricoh Unveils Theta SC, A Full-Featured 360-Degree Camera
Ricoh Imaging Americas Corp. has added a full-featured, affordably-priced mid-range model to its pioneering line of Theta 360-degree spherical imaging cameras. Merging advanced imaging capabilities with simplified operation, the new Ricoh Theta SC is designed to appeal to the growing numbers of consumers interested in capturing and sharing 360-degree photos and videos. The newest addition to Ricoh's pioneering Theta line makes it easy for anyone to shoot and share high-quality 360-degree, fully spherical stills and videos. The Theta SC camera is available in four colors. The newest addition to Ricoh's pioneering Theta line makes it easy for anyone to shoot and share high-quality 360-degree, fully spherical stills and videos.
_____________________________________________________________________________________________________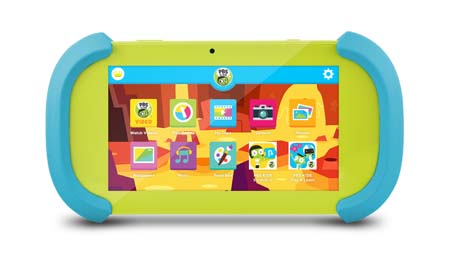 PBS KIDS Launches First Tablet Featuring Educational Content A
PBS KIDS, a leader in connected learning for children, has launched its first tablet: the Playtime Pad. Produced by Ematic, the 16 GB kids' tablet provides a one-stop destination for PBS KIDS' educational content, with more than 25 games and 120 video clips and music videos pre-loaded, along with 100+ hours of video on the PBS KIDS Video App. Other popular apps such as PBS KIDS ScratchJr and PBS Parents Play and Learn are also included. The Playtime Pad features a front-and-back camera and a Paint Box coloring app that encourages kids to flex their creative skills. The tablet is kidSAFE® Coppa-certified, and includes controls that enable parents to customize the device for each of their children, set limits on screen time using a play timer and manage what kids can access.
_____________________________________________________________________________________________________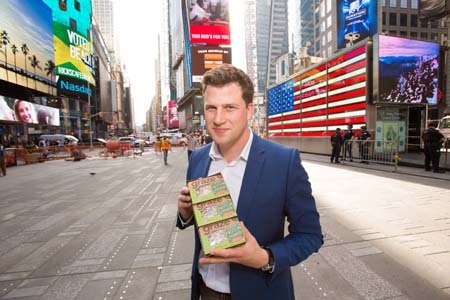 graze Launches In 3,500 Retail Stores
graze, the multichannel retailer of healthy snacks, has launched into over 3,500 retail stores, representing the largest drug and grocery multi-national retailers operating in the U.S. The retail launch comes on the back of graze's hugely successful entry into the United States via their online subscription model in December 2013. In response to incoming requests from major U.S. retailers, launching into retail and replicating the success of the UK multichannel strategy was the natural next step. Reflecting wider wellness societal trends, popularity of healthy snacks is overtaking the traditional snacking market, which in the U.S. alone is worth some $38 billion dollars. graze is fulfilling the demand for drug and grocery stores to cater for the health obsessed consumer. The online graze business has created over 1,700 products which are all free from artificial additives and preservatives, 100% GMO free with no trans fats or high fructose corn syrup. For the retail launch graze has customized a range of 17 exciting and healthy products, based, in part, on the 170 million U.S. customer reviews received online from its grazers. Products in the new retail range include Sweet Memphis BBQ, Dark Chocolate Cherry Tart and Veggie Protein Power. When new food trends emerge, graze is perfectly placed to identify these changes and adapt quickly. Graze has the ability to bring new products on far more quickly than traditional food manufacturers. Turnaround of a new snack can take as little as 48 hours.
_____________________________________________________________________________________________________
Gold's Gym Enters Footwear Market With Vibram Partnership
Gold's Gym, the world's leading authority on health and fitness, has entered into a footwear partnership with global footwear company, Vibram. This partnership speaks to the spirit of innovation and passion for fitness that both companies share. Vibram will develop a Gold's Gym FiveFinger cross training shoe in collaboration with Gold's Gym Fitness Experts.
"The launch of a Gold's Gym FiveFinger cross training shoe with Vibram offers another meaningful way for fitness enthusiasts to connect with the Gold's Gym brand beyond the gym," said Michael Cobb, chief marketing officer of Gold's Gym. "Vibram's footwear expertise is invaluable and we look forward to developing a shoe that maximizes function and form."
"The partnership between Gold's Gym and Vibram is inherent referencing back to the legendary photos from Gold's Gym Venice where famous bodybuilders tended to workout barefoot," said Vibram's sales director, Chris Melton. "Vibram FiveFingers is a natural training tool for active people everywhere, indoors and outdoors, from weekend warriors to professional athletes."
_____________________________________________________________________________________________________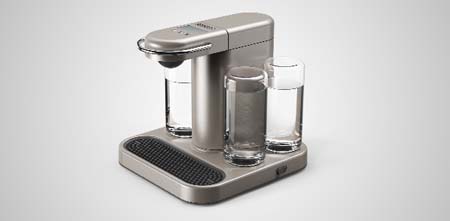 Beam Suntory Introduces Bartesian At-Home Cocktail Platform
Beam Suntory has invested in Bartesian, the creator of innovative at-home cocktail technology to be launched in 2017. The Bartesian at-home cocktail machine creates premium cocktails on demand, combining spirits with pre-mixed cocktail ingredient capsules to deliver consistently great cocktails with ease. Beam Suntory is the platform's exclusive spirits partner, and Bartesian's cocktail ingredients capsules will feature numerous Beam Suntory brands.
"Bartesian's innovative technology and Beam Suntory's brands are a great combination," said Steve Fechheimer, Chief Strategy Officer at Beam Suntory. "At-home cocktailing is a multi-billion dollar market, and we've been exploring innovation in this space for quite some time. Making great tasting cocktails yourself can take time, experience and often a lot of ingredients. We believe Bartesian will make it easier than ever for consumers to make their favorite cocktails perfectly every time. We see the Bartesian solution as unique and superior to other products in the marketplace, and we look forward to supporting them on the path to commercialization in 2017.
_____________________________________________________________________________________________________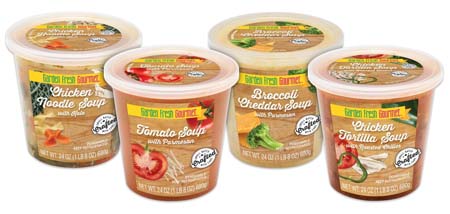 Garden Fresh Gourmet Launches New Line Of Fresh Refrigerated Soups
Garden Fresh Gourmet, the No. 1 refrigerated salsa brand and maker of chips, hummus, and dips, introduces a new line of fresh refrigerated soups in four everyday favorite flavors with a modern, exciting twist. The new Garden Fresh Gourmet soups are crafted using garden vegetables and herbs that are paired with recognizable ingredients like white meat chicken, beans and grains and on-trend foods like kale, roasted chiles, and ancient grains. Available beginning October 2016, the four new Garden Fresh Gourmet soups include: Chicken Noodle with Kale, Chicken Tortilla with Roasted Chilies, Broccoli Cheddar with Parmesan, and Tomato with Parmesan.
_____________________________________________________________________________________________________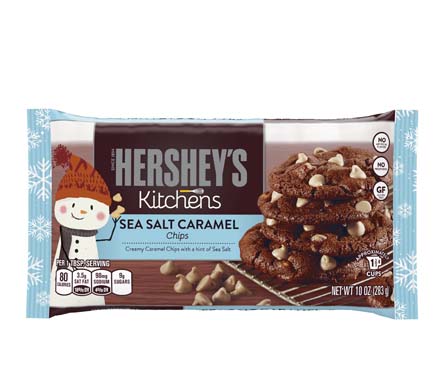 Hershey's Kitchens Debut New Sea Salt Caramel Baking Chips
The Hershey Company is setting out to inspire bakers this fall and holiday season with the introduction of the limited edition Hershey's Kitchens Sea Salt Caramel Baking Chips to its line of baking products, along with a number of new Hershey's Kitchens recipes.
Hershey's Kitchens Sea Salt Caramel Baking Chips are just the right mix of savory and sweet flavors for the holiday baking season. The creamy caramel chips have the perfect hint of sea salt to spice up holiday cookies or inspire new recipes from bakers. Hershey's Kitchens Sea Salt Caramel Baking Chips are available now at retailers nationwide.
_____________________________________________________________________________________________________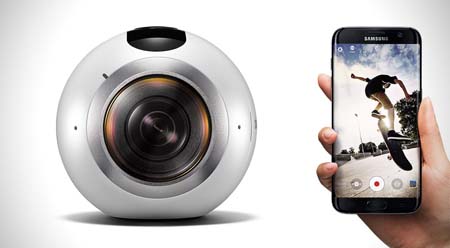 Samsung Gear 360 Launches In-Store, Expanding Consumer Access To VR Content Creation
Samsung Electronics America has expanded availability of the Samsung Gear 360, an affordable, high-resolution, consumer 360-degree camera, starting at $349.99 from major in-store retailers including AT&T, Best Buy, Sprint, U.S. Cellular, and Verizon Wireless stores. The Gear 360 provides a new way to create and share even more rich memories of your friends, family and adventures. Because Gear 360 captures in 360 degree spheres, you can relive the whole experience, in 30MP spherical stills, or up to 3840X1920 high resolution video. Using a compatible Galaxy device, consumers can easily edit, stitch and share 360 content via 360-supported social networks, or view it with Samsung Gear VR powered by Oculus. Suited for any environment, the dust and splash-resistant Gear 360 is portable, versatile, and user-friendly.
"The Gear 360 is a new frontier documenting life's memories, in the most immersive way possible today, and then sharing that via social, or directly into Virtual Reality," said Nick DiCarlo, Vice President and General Manager of Immersive Products and VR at Samsung Electronics America. "With the Gear 360, consumers will be able create their own immersive experiences and share them with their friends and family."
_____________________________________________________________________________________________________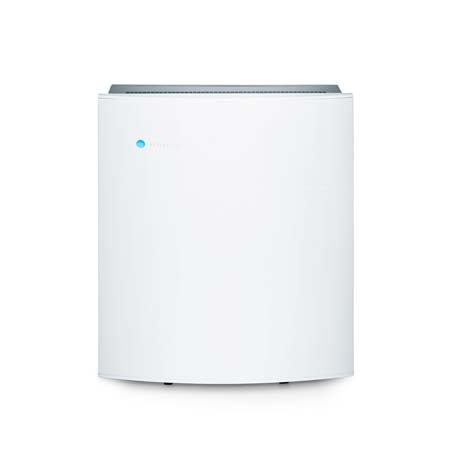 Blueair Unveils Line Of Connected Air Purifiers
Blueair, a world leader in air purifying solutions, with acclaimed filtration technologies and design, has unveiled a new series of Classic purifiers featuring WiFi-enabled Cloud connectivity. Blueair's new Classic purifiers deliver a 20 percent boost in clean air delivery, a sleeker profile and quieter performance. The new units include the Blueair Classic 205, 405, 505, and 605. All four models are newly equipped with Blueair's built-in clean air intelligence technology that integrates seamless WiFi with the standalone Blueair Aware air monitor to help consumers better understand what is polluting their indoor air and to ensure they speedily remove the contaminants. The Blueair Classic also offers an improved clean air delivery rate (CADR), filtering 20 percent more air on the faster speed setting and a substantially lower noise level and power consumption thanks to improved fan technology.
"October is typically the time of year people start migrating indoors, which is significant because indoor air can be more polluted than outside," said Blake Bobosky, EVP Sales and Marketing, Blueair North America. "Blueair Classic purifiers can ease the seasonal transition and remove the pollutants and irritants building up in our homes and workspaces – everything from allergens like ragweed to harmful VOCs given off by paints, building products and scented candles."
_____________________________________________________________________________________________________
Talking Rain® Beverage Company Appoints Brian Kuz CMO
Talking Rain® Beverage Company, a leading global beverage company, and maker of Sparkling Ice®, has appointed Brian Kuz to the position of Chief Marketing Officer, reporting directly to Kevin Klock, President and Chief Executive Officer of Talking Rain.
Prior to Sparkling Ice, Kuz held several leadership roles. Most recently, Kuz served as the Global Head of Trade Marketing and Insights at Red Bull GmbH in Austria. Originally joining Red Bull North America as the Head of Shopper Insights, Business Intelligence and Category Development, Kuz was with The Coca-Cola Company for five years overseeing category and brand strategy before serving as Director of Category Development at The Scotts Company.
_____________________________________________________________________________________________________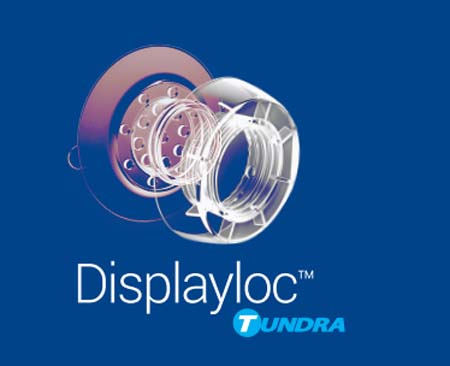 iSEE Store Innovations Introduces Tundra™ for Suction Cups In Frozen Environments
iSEE Store Innovations, a global design and manufacturing company of merchandising display solutions, has launched Tundra™, the company's new proprietary coating for use with suction cups in frozen environments. Tundra can be applied to the company's patent-pending suction cup design known as Displayloc™ to offer new frozen display retail space in convenience and grocery stores. Tundra is made with a proprietary coating to ensure a strong grip at 32 degrees and under. Once Displayloc suction cups are coated with Tundra, the clear suction cups turn pink to demonstrate they are freezer-ready. The Displayloc screw-on suction cup was designed to hold up to fifty pounds in coolers and freezers and has a knob that accepts various signage on the post and front panel. iSEE Store Innovations has already designed and brought to market numerous Displayloc suction cup display and accessory systems to carry a variety of product types on glass-smooth surfaces. With the application of Tundra, the company's existing Apex, Sherpa and K2 display and accessory systems can now be used in frozen environments.
Tundra has multiple uses for unexplored retail space, from new primary package changes and configurations to promoting special event packaging on glass, showcasing new flavors, high-end and craft product on the shelf, all while adding extra shelf space to a retailer's glass door. For more information, visit; (Web Site) www.iseeinnovation.com
_____________________________________________________________________________________________________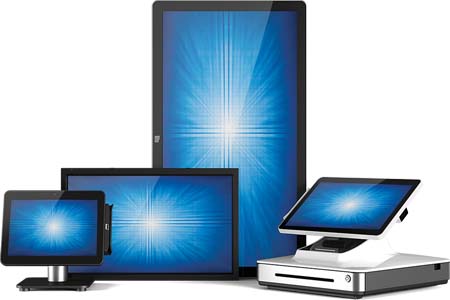 Elo Offers I-Series For Android Touchscreen With Built-In Celluar
Elo, a global supplier of digital touchscreen solutions, has made available cellular connectivity options on the Android-based I-Series line. Based on the popular I-Series for Android platform, the new 10-, 15- and 22-inch display sizes are available with an embedded cellular modem and SIM card in addition to the current Wi-Fi/Ethernet versions. The addition of cellular on the I-Series will allow dynamic advertising by merchandising teams, creative agencies, PoP display and fixture companies where access to other networks is difficult. Two versions with cellular connectivity are available out of the box — Vodafone for Europe and AT&T for the US market. Customers can choose other carriers through a Bring Your Own Carrier option. I-Series for Cellular is a true All-in-One Android solution that is perfect for in-store interaction, point of sale, point of information, endless aisle, self-service, wayfinding, corporate and hospitality environments. Capacitive multi-touch technology and a high performance Qualcomm Snapdragon quad-core processor deliver smooth and highly responsive multi-user interaction. Flexible mounting options include shelf brackets, wall brackets, counter stands, flip stands and a floor stand allow mounting in either portrait, landscape or tabletop orientation. Elo's host of configuration and accessory options include Bluetooth/BLE, near field communication, mag strip reader, barcode reader, customer-facing displays and other General Purpose Analog I/O accessories. For more information, visit; (Web Site) www.EloTouch.com
_____________________________________________________________________________________________________
ExhibitQuest Announces Merger With PG Exhibits
ExhibitQuest announced it is merging with PG Exhibits and will be moving to PG's facility in Aurora, CO. ExhibitQuest has been providing clients' modular exhibit solutions to meet their event and marketing needs for over 25 years. Since 1979, PG Exhibits has been specializing in the design and fabrication of exhibits, environments, and marketing centers. In addition, PG provides show management and event services. (Web Site) www.pgexhibits.com
_____________________________________________________________________________________________________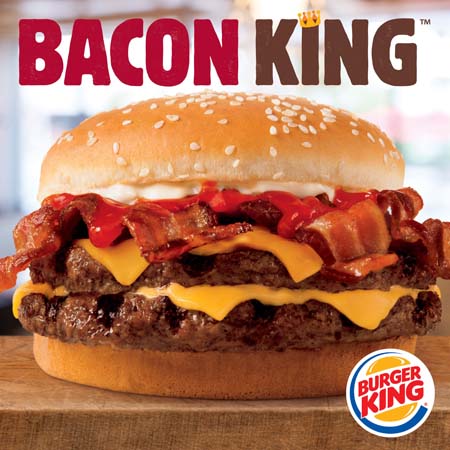 BURGER KING® Restaurants Promote BACON KING™ Sandwich
BURGER KING restaurants have introduced the BACON KING™ sandwich, a big, hearty, bacon-rich burger that doesn't hold back. With six slices of crispy bacon, two ¼ lb1 savory flame-grilled 100% beef patties, four slices of American cheese, ketchup and creamy mayonnaise on a soft sesame seed bun, this burger is here to stay. Made with lots of meat and almost too much bacon – if that were possible – the BACON KING™ sandwich is BURGER KING® restaurants' answer to voracious eaters who've worked up a major appetite and have zero interest in skimping out.
"We didn't hold back with the BACON KING™ sandwich," said Alex Macedo, President North America, Burger King Corporation. "Six strips of bacon, four slices of cheese and two big beefy flame-grilled patties. The BACON KING™ sandwich makes meat-lovers' dreams a reality. We know our guests are going to put this burger into heavy rotation." (Web Site) www.bk.com
_____________________________________________________________________________________________________

Denny's Celebrates The Season With New Festive Pancake Flavors
America can enjoy a taste of its favorite festive holiday flavors drizzled, sprinkled, topped and cooked inside Denny's all-new fluffy Buttermilk Pancakes. Denny's limited time menu, featuring four delicious new ways to enjoy the tasty 'cakes, offers guests a sweet and savory taste of fall and the holidays.
"This is the time of year when families and friends get together to celebrate good times with great food, and as 'America's Diner', Denny's welcomes them into our booths to enjoy their favorite seasonal flavors alongside our new, fluffy Buttermilk Pancakes," said John Dillon, @DillonJohnW, chief marketing officer for Denny's. "Our new menu is perfect for those who crave the taste of pumpkin, pecan or caramel, whether its morning, noon or night-all season long."
Available 24/7, each of Denny's delicious new menu items are the perfect way to celebrate the season: New Salted Caramel & Banana Cream Pancake Breakfast – This delicious seasonal dish features two fluffy buttermilk pancakes with shortbread pieces cooked inside, layered with vanilla cream and topped with fresh bananas, warm salted caramel sauce and even more shortbread pieces. Served with two eggs and hash browns, plus a choice of two strips of bacon or sausage links. New Pumpkin Cream Pancake Breakfast – Offering fall flavors with every bite, two fluffy pumpkin pancakes are layered and topped with tasty pumpkin cream and served with two eggs and hash browns, plus a choice of two strips of bacon or sausage links. New Sticky Bun Pancake Breakfast – Sinfully sweet cinnamon sauce and cream cheese icing are drizzled over two fluffy buttermilk pancakes with glazed pecans cooked inside, served with two eggs and hash browns, plus a choice of two strips of bacon or sausage links. New Rudolph™ Pancake Breakfast – Inspired by the lovable character featured in the classic TV special, Rudolph the Red-Nosed Reindeer, Denny's fluffy buttermilk pancake includes turkey bacon antlers and is topped with vanilla cream and chocolate eyes and nose. The Rudolph Pancake Breakfast is served with two eggs and hash browns. (Web Site) www.dennys.com
_____________________________________________________________________________________________________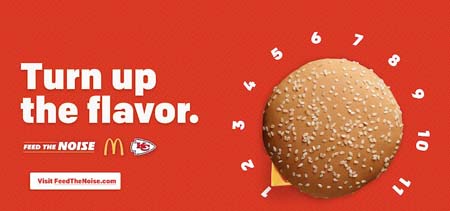 McDonald's Teams With Kansas City Chiefs On 'Feed The Noise' Promotion
With football season underway, Kansas City area McDonald's has teamed up with the Kansas City Chiefs in a one-of-a-kind promotion to give fans a chance to unlock special offers when they raise the decibel level at the Chiefs' Arrowhead Stadium and throughout social media.
Local agency Bernstein-Rein developed the promotion on behalf of McDonald's providing different ways for fans to "feed the noise" throughout Chiefs Kingdom and unlock special deals on the McDonald's app. Through their social channels, fans can elevate the "social decibel" in support of the Chiefs in hopes of unlocking deals on the McDonald's app the following day. And when they visit the stadium for actual games, an on site sound booth gives them a chance to yell and measure the volume of their screams.
Bernstein-Rein is leveraging an array of analytical tools to measure the social decibels as well as the sound booth decibels to determine the loudness of fan support across all channels. Fans are urged to use #FeedTheNoise to keep the volume in support of the Chiefs going strong. The campaign is in support of the Heart of America (HOA) McDonald's Co-op throughout the greater Kansas City and St. Joseph region. Because of the success of the partnership and McDonald's commitment to Kansas City, this relationship has been extended through 2020. (Web Site) www.www.mcdonalds.com
_____________________________________________________________________________________________________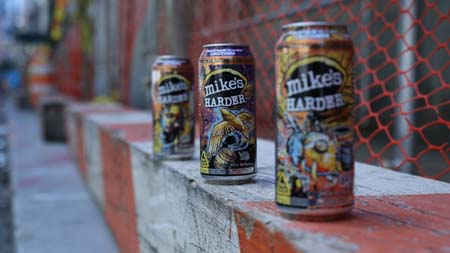 mike's HARDER Partners On Ink-Inspired Collectible Cans
To celebrate the launch of the all new mike's HARDER Tennessee Barrel Lemonade, mike's HARDER is collaborating with acclaimed tattoo artist Lalo Yunda to create one-of-a-kind tattoo designs to appear on the new seasonal flavor limited-edition collectible cans. Yunda – who appeared on season two of Spike TV's "Ink Master" and recently opened his own studio, House of Monkey Tattoo, in Brooklyn – is entirely self-taught and is continuing to make a name for himself as one of the top artists in the country.
As tattoos continue to grow in popularity and evolve into mainstream culture, inked skin is seen as a creative form of self-expression for millennials, with nearly four-in-ten (38 percent) having at least one tattoo and about half of those having more than one.
"Tattoo culture embraces the fact that the riskiest artwork is both painful and permanent, and HARDER has an incredible respect for that mentality," said Sanjiv Gajiwala, vice president of marketing, Mike's Hard Lemonade Co. "By collaborating with artists like Lalo Yunda, we're asking HARDER fans to push conventional boundaries by going even harder – not only with bold, intricate tattoo designs but as they live their truth out loud every day."
During the month of October, Yunda and mike's HARDER hosted two exclusive tattoo pop-up shops in Los Angeles and New York City to challenge millennials on the west and east coasts to go harder and bolder with their tattoos by getting live tattooed on the spot. Participants will choose among HARDER-inspired tattoos designed by the ink master himself. The all new mike's HARDER Tennessee Barrel Lemonade combines the sweet tartness of lemonade with the smooth, smoky taste of barrel-aged whiskey. Sold at stores nationwide, the mike's HARDER line of products has an 8 percent ABV and packs that extra kick of harder flavor millennials crave. (Web Site) www.mikesharder.com
_____________________________________________________________________________________________________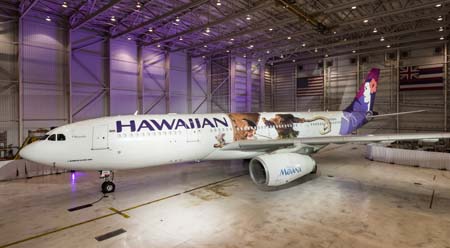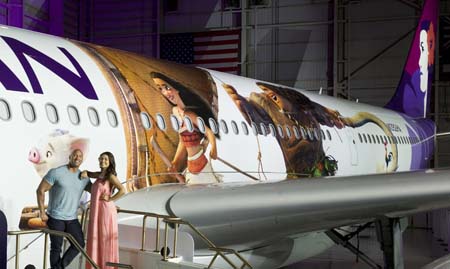 Travelers Take Off On A Voyage To The Pacific With Hawaiian Airlines And Disney's 'Moana'
Hawaiian Airlines, in collaboration with The Walt Disney Studios, has unveiled the first of three custom Airbus A330 aircraft being adorned with imagery from the highly anticipated, CG-animated comedy adventure "Moana." The inaugural decal design features four characters from the movie on Hawaiian's fuselage as they take off on a wayfinding journey, including the demigod Maui, the adventurous teenager Moana, and her two friends: Heihei the rooster and Pua the pig.
"At Hawaiian Airlines, we are modern navigators, carrying guests across vast oceans to experience the unparalleled beauty of our home and richness of our culture," said Peter Ingram, chief commercial officer for Hawaiian Airlines. "In important ways, Moana's voyage of discovery parallels that of our guests' own travel adventures, and we're pleased to work with Disney to take this wonderful story to the skies."
Next month, Hawaiian will reveal two additional livery designs featuring custom-made decals that show the characters interacting with the planes in dynamic and engaging ways. The unique artwork, created by Walt Disney Animation Studios in collaboration with Hawaiian's team, reimagines each aircraft as a modern-day voyaging canoe, flying Moana, Maui, and their friends to new and exciting destinations. The overhead luggage bins on all three "Moana"-themed Airbus A330s are also being decorated with characters and artwork from the film. The planes will fly on Hawaiian's regularly scheduled U.S. domestic routes as well as to international destinations including Brisbane and Sydney, Australia; Osaka and Tokyo, Japan; and Auckland, New Zealand through March of 2017.
Hawaiian Airlines also announced the Hawaiian Airlines Wayfinder Caption Contest. To enter, contestants will be asked to select one of three "Moana" illustrations and, in 150 words or less, capture the spirit of voyaging and wayfinding. Based on the quality and creativity of the caption, the winning entry will receive a Grand Prize trip for two to attend the Los Angeles premiere of "Moana" on Nov. 14. One runner-up will receive a First Place prize of 80,000 HawaiianMiles and a Second Place winner will receive a Hawaiian Airlines and Disney Moana co-branded gift pack. (Web Site) www.hawaiianairlines.com
_____________________________________________________________________________________________________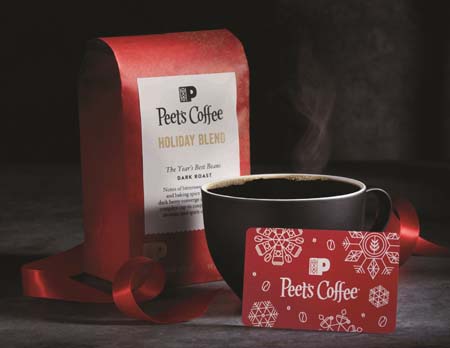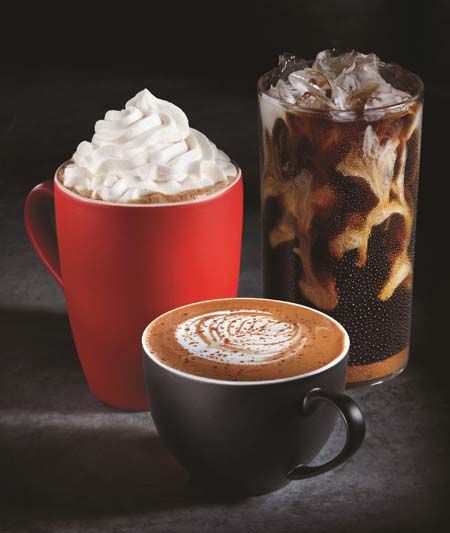 Peet's Coffee Spreads Seasonal Cheer With 'Coffee First' Holiday Offerings
Peet's Coffee™, a specialty coffee brand celebrating its 50th anniversary, has introduced its 2016 Holiday Blend and beverage offerings that inspire prioritizing Coffee First™ to better enjoy the year's seasonal festivities. The 2016 Holiday Blend promises a rich and satisfying cup to savor all season long. Available now as either regular or decaf and in K-cup packs until 1/3/2017, the blend can be purchased at participating Peet's café locations. Peet's also invites consumers to take a moment to indulge in café newcomers like Havana Dulce Cappuccino, Canela Dulce Black Tie, and Mighty Leaf® Earl Grey Tea Latte, as well as returning favorites.
"As we approach the holidays, we are thrilled to introduce a bold blend and a series of delicious beverages that add cheer to the celebrations of the moment," said Dave Burwick, CEO, Peet's Coffee. "As always, our Coffee team has expertly sourced the year's best beans to create a menu lineup that conjures the flavor, aroma, and spirit of the holidays." (Web Site) www.peets.com
_____________________________________________________________________________________________________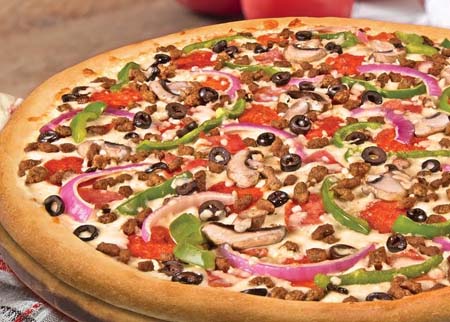 Pizza Patron Promotes New XXXL Pizza
Pizza Patrón is launching XXXL pizzas that deliver super-sized value to customers. The XXXL pizzas feature 12 big slices, and are 65 percent larger than the chain's classic 14-inch large pizzas. They will be available weekdays after 3:00 pm and all day on weekends. Starting at just $9.99 for a 1-topping and $15.99 for any XXXL specialty pie, this new pizza offering undercuts the pricing of most comparable pizzas of the same size by more than half. It's perfect for feeding families or for game-watching parties.
"This deal offers mega-value that can't be beat and gives customers more reasons to try the new XXXL pizzas," said Andrew Gamm, executive vice president for the chain.
"We've timed this perfectly to meet our customers' needs as football season is here and the holidays are quickly approaching. As always, the new XXXL pizzas will feature Pizza Patrón's classic dough recipe, which is made from scratch and baked fresh in each restaurant daily." (Web Site) www.pizzapatron.com
_____________________________________________________________________________________________________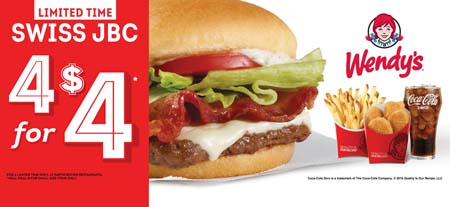 Wendy's Adds Swiss Jr. Bacon Cheeseburger To 4 For $4 Meal
Wendy's® has added an all-new Swiss Jr. Bacon Cheeseburger to the budget-friendly 4 for $4 line up. Lovers of the original Jr. Bacon Cheeseburger 4 for $4 Meal now have a new way to enjoy their favorite hamburger-making the best deal in America even better.
Made with Wendy's fresh, never-frozen beef, thick-cut Applewood Smoked Bacon, and topped with a slice of creamy Swiss and a dollop of ranch, the Swiss Jr. Bacon Cheeseburger 4 for $4 Meal comes with four all white-meat chicken nuggets, small fries, and a small drink–all for $4. Now customers have three great ways to enjoy a 4 for $4 Meal.
"Consumers have taken to social media to share their love for our 4 for $ 4 Meal, letting us know it's the best value around," said Liz Geraghty, Vice President of Brand Marketing at Wendy's. "With our newest addition of the Swiss Jr. Bacon Cheeseburger, customers will experience Wendy's great quality and taste with fresh beef3 and oven-cooked Applewood Smoked Bacon at a price that can't be beat." (Web Site) www.wendys.com
_____________________________________________________________________________________________________
Woodford Reserve Releases Master's Collection Finished In Brandy Casks
Woodford Reserve has released its latest expression in the limited edition Master's Collection, Brandy Cask Finish, which is hitting shelves in November. As the first whiskey to be finished in an American brandy cask, this new expression is yet another product of Woodford Reserve's continued appreciation and commitment to innovation and craftsmanship.
Marking the eleventh release in the Master's Collection, Master Distiller Chris Morris began with fully mature Woodford Reserve bourbon which was then finished in brandy casks for nearly two years. Upon completion of the maturation period, the finished casks were batched together to create this one-of-a-kind whiskey with crisp caramel and dried fruit notes. Finishing fully mature Woodford Reserve in these brandy casks accentuated Woodford Reserve's rich dried fruit and nut characteristics developed from the grain recipe and fermentation process. Brandy Cask Finish is available for purchase in select markets within the United States and in limited international markets beginning in November. (Web Site) www.www.woodfordreserve.com
_____________________________________________________________________________________________________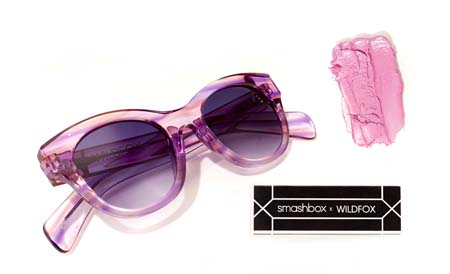 Smashbox Cosmetics And Wildfox Collaborate On 'The Perfect Pair'
Smashbox Cosmetics has collaborated with California cool inspired women's clothing line, Wildfox to create "The Perfect Pair", an exclusive collection of enviable fall looks in lipstick and sunglasses.
The perfect pair will be available for purchase exclusively on Wildfox.com with custom sleeves for the Smashbox lipsticks. The collaboration celebrates the launch of the new 120 shades available from the Be Legendary Lipstick Collection. (Web Site) www.wildfox.com
_____________________________________________________________________________________________________
Brand Sense Partners Named Experiential Marketing Agency For White Wave Foods' SToK Cold-Brew Coffee Brand
Brand Sense Partners has formed a partnership with White Wave Foods and SToK Cold-Brew Coffee. As SToK's field marketing & experiential agency, BSP is managing all local field marketing, consumer sampling and event / experiential efforts planned for 2016 and 2017. ST?K is a ready-to-drink smooth, coffee-forward beverage made for people who want coffee to taste like coffee.
BSP's National Field Marketing program for SToK includes Field Teams supporting Stok sales efforts and increasing brand awareness in key US markets by executing in-store samplings & brand education at grocery, specialty, convenience and big-box retailers; sampling and promoting SToK at colleges & universites; activating brand footprints at consumer lifestyle events; introducing SToK product to the workplace with office sampling programs; opening new local accounts; managing product; and capturing media content. BSP's Field Teams also utilize the customized mobile units, branded giveaways and sampling kits that BSP has designed and produced for each market. (Web Site) www.bsp.com
_____________________________________________________________________________________________________
Shopkick Names Mike Scriven Head Of Customer Success
Shopkick, the indispensable app that makes everyday shopping more personal and rewarding, has named Mike Scriven as its new Head of Customer Success. Scriven brings decades of experience driving revenue growth and other success for some of the world's top brands and retailers, and will apply that expertise to shopkick's premier ecosystem. Most recently he was vice president, client marketing at Quotient (formerly Coupons.com Inc.).
"Mike has deep experience solving hard problems, building great customer marketing and analytics teams, and driving revenue growth," said Kari King, VP National Brand Sales at shopkick. "Having him behind the growth of our customer success platform will further demonstrate to brands how they can achieve desired results working with shopkick." (Web Site) www.hopkick.com
_____________________________________________________________________________________________________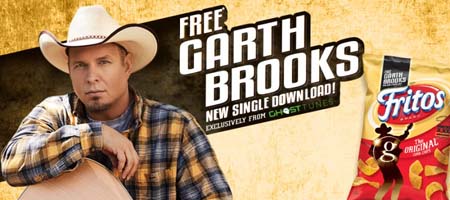 Frito-Lay Teams Up With Garth Brooks For Promotion
Fritos, one of the flagship brands from PepsiCo's Frito-Lay division, has teamed up with one of the most successful music artists of all time, Garth Brooks, to offer fans an exclusive chance to download the icon's newest single from his upcoming studio album.
Anyone who purchases a bag of Fritos Corn Chips will find a code on the bag that allows them to get a free download of Brooks' new song, "Baby, Let's Lay Down and Dance." The free download is part of an exclusive partnership, which means Fritos fans will be among the first with access to the new song. The single drops worldwide tomorrow alongside a press conference at AT&T Stadium in Arlington, Texas.
"You don't get any bigger or better than Garth Brooks, and we're completely honored to help give fans a fun way to discover his newest work," said Christina Clarke, senior director of marketing, Frito-Lay North America. "Fritos has been an American icon satisfying fans for more than 80 years, so it's only fitting that we'd be teaming up with a legendary icon like Garth Brooks for an unprecedented offer like this."
In addition to his upcoming studio album, Brooks plans to release a 25th Anniversary Edition of his RIAA-certified Diamond album "No Fences" and an album of holiday duets with wife and fellow country musician Trisha Yearwood. Later this year, as part of Brooks' partnership with Frito-Lay, discounts on both albums will be offered exclusively to fans who purchase a bag of Fritos corn chips. (Web Site) www.pepsico.com
_____________________________________________________________________________________________________
Advantage Media Launches MomentAware™ Technology
Advantage Media has launched its new business unit, resulting from the rebrand of a homegrown group within the Advantage Solutions family. The new group focuses on cross-channel digital media solutions that drive innovation in shopper marketing. Born in retail, its parent company, Advantage Solutions, is engaged with every major retailer throughout the US. The paid and earned media solutions offered by Advantage Media are powered by its proprietary MomentAware™ Data Management Solution, which takes shopper marketing for retail and CPG brands, to new heights.
MomentAware™ utilizes proprietary, real-time, location data, billions of behavioral data points and unparalleled research to fuel targeting for digital media solutions that empower retailers and brands to find and engage with their shoppers during their most receptive moments. In these moments when shoppers are most open to purchase influence, Advantage Media delivers the right message at the right time through a variety of programmatic, real-time media and earned media channels. Shopper insights derived from MomentAware™ power media solutions that deliver messages to shoppers when they are most open to and willing to engage. By unifying location, contextual and temporal relevance MomentAware™ delivers engagement that drives ROI. Today's shopper is always connected, creating extensive data on purchase history, intent and lifestyle along with real-time, precise location and store visitation. Until now, this total package of data and insight hadn't been unlocked. Advantage Media created a holistic approach to leveraging unique moments that drive shopper behaviors and improve outcomes for CPG brands and retailers. (Web Site) www.advantagemediasolutions.net
_____________________________________________________________________________________________________


_____________________________________________________________________________________________________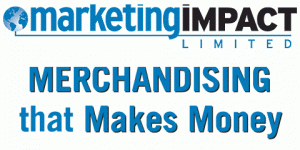 _____________________________________________________________________________________________________

_____________________________________________________________________________________________________
CLASSIFIED ADS
_____________________________________________________________________________________________________
CLICK ON IMAGE TO VIEW DIGITAL EDITION
_____________________________________________________________________________________________________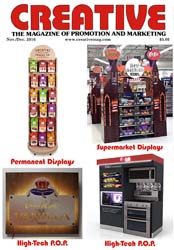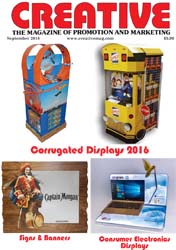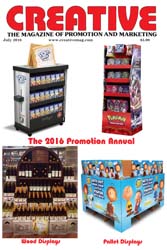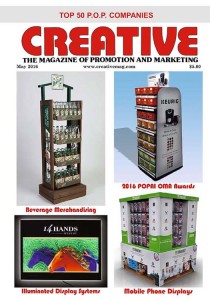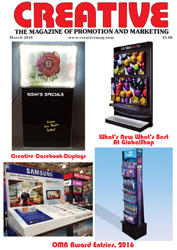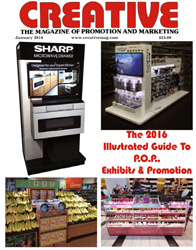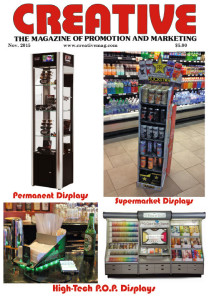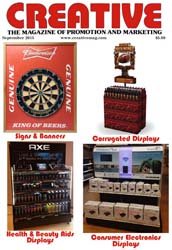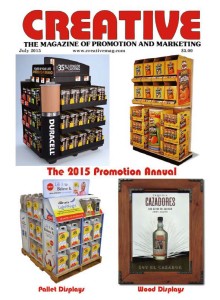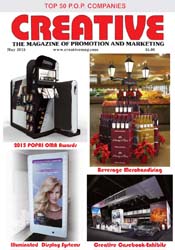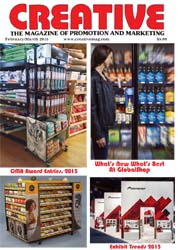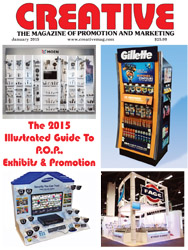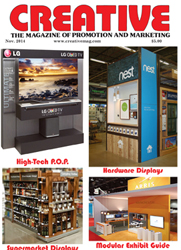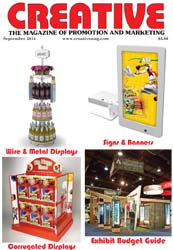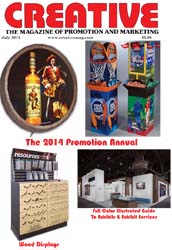 MAY 2014 ISSUE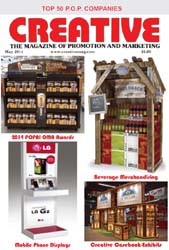 MARCH 2014 ISSUE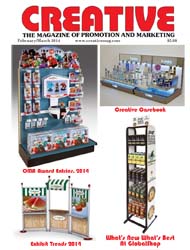 JANUARY 2014 ISSUE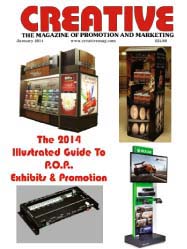 NOVEMBER 2013 ISSUE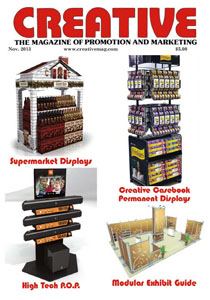 SEPTEMBER 2013 ISSUE
MAY 2013 ISSUE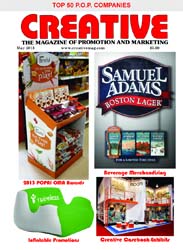 MARCH 2013 ISSUE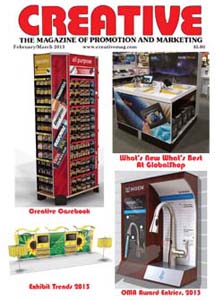 JANUARY 2013 ISSUE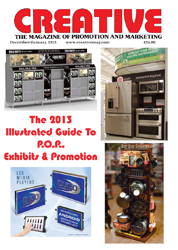 NOVEMBER 2012 ISSUE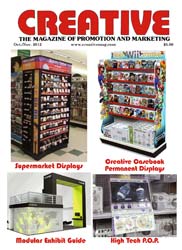 SEPTEMBER 2012 ISSUE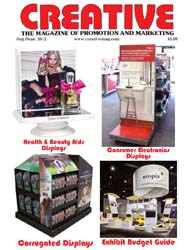 JULY 2012 ISSUE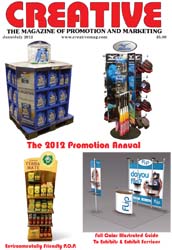 MAY 2012 ISSUE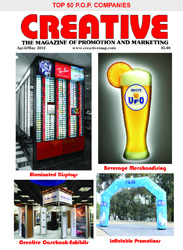 JANUARY 2012 ISSUE