_____________________________________________________________________________________________________


_____________________________________________________________________________________________________



_____________________________________________________________________________________________________


_____________________________________________________________________________________________________


_____________________________________________________________________________________________________

_____________________________________________________________________________________________________


_____________________________________________________________________________________________________


_____________________________________________________________________________________________________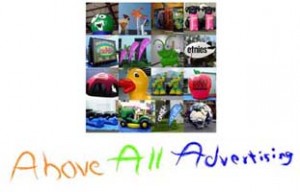 _____________________________________________________________________________________________________

_____________________________________________________________________________________________________

_____________________________________________________________________________________________________

_____________________________________________________________________________________________________

_____________________________________________________________________________________________________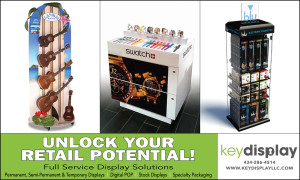 _____________________________________________________________________________________________________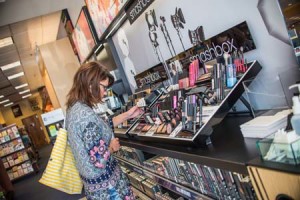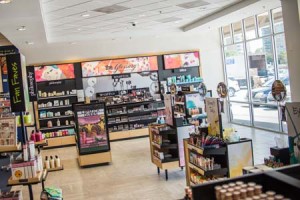 Barnes & Noble College Bookstores Opens On-Campus Beauty Concept Store, The Glossary
Barnes & Noble College (BNC), a leader in campus retailing and one of the largest contract operators of bookstores on college and university campuses across the country, has launched its on-campus beauty concept, The Glossary. Housed as a distinct store within select Barnes & Noble College bookstores, The Glossary is a first-of-its-kind, dynamic shopping environment that offers students the opportunity to explore, sample and purchase a wide variety of mass and prestige beauty products on a growing number of college campuses nationwide.
"We built our reputation as one of the most trusted campus retailers by continuously innovating and creating new merchandising ideas we know our students are looking for," said Joel Friedman, Vice President, Chief Merchandising Officer, Barnes & Noble College. "We are excited to introduce The Glossary to our college partners, making the brands and products students want easily accessible to them for the first time."
Barnes & Noble College selected two key partners to execute the beauty concept: global retail design and build firm RPG to design, brand and manufacture The Glossary, and prestige health and beauty brands distributor EC Scott Group to stock its shelves with product. The environment showcases a groundbreaking retail shop that is completely distinguished from categories in the bookstore setting. RPG used warm colors and hand-drawn original art to create a unique, approachable presence for The Glossary. Main drive-aisle spaces and in-store locations position The Glossary for high traffic, while product displays create and encourage in-store experimentation, as opposed to the traditional approach of putting beauty products in a showcase. In order to appeal to a diverse spectrum of college students, The Glossary features a wide range of products, from prestige brands like Smashbox, Philosophy, Bliss and Lipstick Queen, among others, to traditional mass-market brands including Burt's Bees, CoverGirl and Maybelline.
Piloted at the Barnes & Noble Emory University and Southern Methodist University bookstores, The Glossary has since expanded to the campuses of Tulane University and the College of William & Mary, with plans to open a location in August on the campus of the University of California at Riverside. (Web Site) www.rpg57.com
_____________________________________________________________________________________________________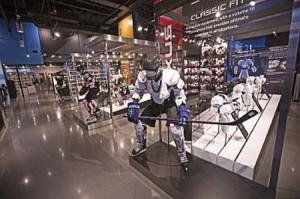 Bauer Hockey To Open First Canadian OWN THE MOMENT Hockey Experience
Bauer Hockey, the world's leading manufacturer of ice hockey equipment and a subsidiary of Performance Sports Group Ltd., will expand its successful OWN THE MOMENT retail initiative into Canada with the development of a 24,000-square foot location in the Toronto suburb of Vaughan, Ontario. Slated to open in the summer of 2017, the Toronto OWN THE MOMENT Hockey Experience will become the first location in Canada and only the third location in the world. Last year, Bauer Hockey opened its initial OWN THE MOMENT Hockey Experience in the Boston suburb of Burlington, Mass. and its second location in Bloomington, Minn. , just outside of Minneapolis. Bauer Hockey plans to open a total of 8-10 locations throughout North America .
"We're excited to bring the OWN THE MOMENT Hockey Experience to Canada and to the important hockey community of the Greater Toronto Area ," said Amir Rosenthal , President, PSG Brands and Interim CEO, Performance Sports Group. "The OWN THE MOMENT Hockey Experience is designed specifically to meet the needs of hockey players of all ages and abilities. We look forward to educating and inspiring current and future hockey players in the area with a unique retail experience that is truly the ultimate BAUER brand and product showcase."
Built and designed to deliver the ultimate shopping experience, the OWN THE MOMENT Hockey Experience takes in-store shopping for hockey equipment and apparel to new heights. The Toronto store will feature a 3,200-square foot indoor ice rink with regulation boards and glass, BAUER Personal Fit Experts to guide each customer through individual fitting protocols, dedicated areas for each product category and specific areas to easily educate new-to-hockey families and welcome them to the sport. (Web Site) www.bauer.com
_____________________________________________________________________________________________________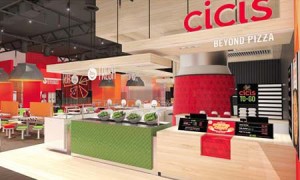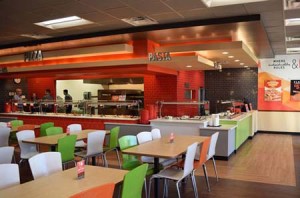 Cicis Unveils Bold New Restaurant Prototype
Cicis has unveiled the first location to feature its new "Maverick" restaurant design, located in the Lebanon Crossing Shopping Center in San Francisco. The "Maverick" prototype embodies Cicis recently clarified brand character, described as "unconventional, brave and independent."
"Our guests tell us what they love about Cicis is that they get to enjoy their favorite flavors -like Stuffed Crust, Pepperoni and Meat Eater pizzas – but they also like to explore and discover new flavors at no risk," said CEO Darin Harris. "Our goal is to empower individuals to find their own favorite flavors and to never have to compromise. This freedom of choice has long characterized the Cicis experience, but the uniqueness of our brand was not expressed in the restaurant design until now."
Guests will immediately see the difference inside as they encounter an entirely new vibrant and energetic color palette. Cicis has completely redesigned the dining room with creative space features like the SPARK shutter wall to display the new brand symbol, chevron-style table top patterns, tables that seemingly come out of the wall and a newly designed game room.
"We created an atmosphere that is contemporary, fun and kid-friendly and that reflects the energy our guests say they feel when they dine with us," said Chief Marketing Officer Sarah McAloon. "That includes multiple seating options from high tops to booths to a special oversized, family-style table right outside the game room. That's exactly what we mean by 'Feeding Individuality' and 'saying yes' to individual tastes. The new restaurant design reflects our brand positioning and accentuates the differences that our guests have always loved about Cicis." (Web Site) www.cicis.com
_____________________________________________________________________________________________________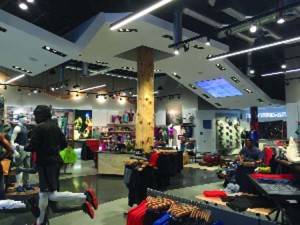 The North Face Opens Store At Stanford Shopping Center In Palo Alto, California
The North Face, the world's premier manufacturer of outdoor apparel, equipment and footwear with a mission to inspire a global movement of outdoor exploration, is opening a new store serving the community of Palo Alto, California located in the Stanford Shopping Center. The Palo Alto retail location is a new store pilot including a large digital window display featuring rich brand content. Interior "sky windows" will feature artistic, atmospheric content curated by The North Face athlete, Renan Ozturk. The 6,500 square foot space will highlight localized, community elements and expertise as well as authentic brand DNA including global athletes, a curated product assortment of Mountain Sports, Mountain Athletics and Mountain Culture. At the heart of the store stands a reinvented, salvaged Redwood tree.
(Web Site) www.popsigns.com
_____________________________________________________________________________________________________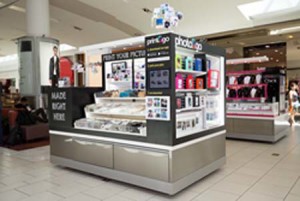 Photo & Go Opens New Retail Format In Miami
Photo & Go, the most expansive photo-making concept to come to retail, has opened its first Photo & Go cart in the Dadeland Mall located in Miami, Florida. At the aptly named "GoCart™," customers will be able to print their photos directly from their phones and social media in minutes, and accessorize them with the latest in unique photo products as they enjoy their time shopping at the mall. This first location will be the springboard to offer "owner operators" the opportunity to bring the concept to their own hometown malls. The Photo & Go GoCart™ is the first "app only" mall retail experience. At the GoCart™, customers utilize the Photo & Go app to easily upload, edit, and order their photos, a departure from the Company's previous exclusive use of desktop terminals. The cart offers close to 100 products that perfectly compliment the unique, extra thick prints made at the cart.
"Over the last few years, we have received a tremendous amount of interest in bringing our Boca Raton and Las Vegas concepts nationwide, said Warren Struhl, co-founder of Photo & Go. "We are excited and confident that this small and efficient footprint will be welcomed everywhere."
"Our goal is to make it as easy and as fast as possible to print your favorite photos. Whether in your camera roll or on Facebook and Instagram, today those photos reside on mobile devices which makes the "app only" experience natural and seamless," said Dov Quint, the company's other co-founder. With the app, any smartphone-carrying consumer can order at the mall, on the way to the mall or even from home. (Web Site) www.photoandgo.com
_____________________________________________________________________________________________________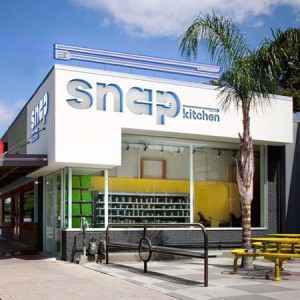 Snap Kitchen Rolls Out A National Rebrand
Snap Kitchen, the one stop healthy meal shop, is setting out to ignite a "Revolution in Not Cooking" with the launch of its new brand identity and advertising campaign. Rolling out across its 43 locations in Austin, Houston, Dallas, Chicago and Philadelphia, the new initiative reflects the company's vision of a world where healthy eating is easy, accessible and delicious. Each Snap shop provides time crunched customers with a wide assortment of made-from-scratch, portioned and convenient meals that are nutritionally balanced, fresh and full of flavor. It's like having your own personal chef cook for you every day. Developed with design firm Pentagram, the rebrand includes full shop redesigns along with a modernized logo, new packaging and an optimized labeling system that allows customers to make smart, fast decisions. The newly imagined shops can now be experienced at its locations across Austin, Houston, Dallas, Chicago and Philadelphia.
"Snap Kitchen takes the guesswork and time commitment out of cooking, making it easy and hyper-convenient to enjoy a craveable, healthy, handmade meal," said Dave Kirchhoff, CEO of Snap Kitchen. "We cater to busy people, helping them to get out and enjoy life instead of spending time at the grocery store and in the kitchen. Our new shop designs make it even easier to access our variety of meal solutions on the go." (Web Site) www.snapkitchen.com
____________________________________________________________________________________________________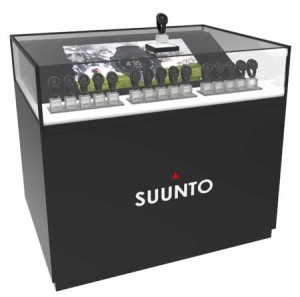 Suunto Display Case Installed In Arc'teryx Stores
Suunto, a member of the Amer Sports family of brands, is sharing floor space in newly opened, sister company Arc'teryx stores. They required a display case that would house up to 20 watches, along with a 32″ video monitor that plays a Suunto marketing video. An MDF and glass case displays the watches in the front section. The video monitor is mounted at an angle at the back of the case for visibility. The display watches can be accessed via a locking pull out tray. A locking cabinet, accessed from the back of the case, houses back stock, as well as informational graphics to assist sales people in answering customers' questions about the highly technical products. The Suunto logo is prominently screened on the front of the MDF case. The displays have been installed in Arc'teryx stores across the globe – from London to Vancouver.
The Suunto display case was designed by Concept Designs, the Palo Alto, CA-based provider of innovative, custom point of purchase solutions; (Web Site) www.conceptdesigns.com
_____________________________________________________________________________________________________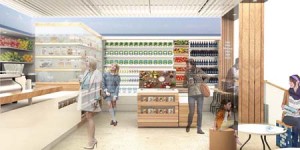 Chobani Café Opens In Target's Tribeca Store
Chobani is opening a Chobani Cafe in Target's Tribeca store. When it opens this October, guests who shop the first Manhattan flexible-format Target store in New York's Tribeca neighborhood can stop for a fresh bite at the new Chobani Café-right inside the store. Chobani has been a guest-favorite brand at Target for years, and with its New York heritage, the new café was a perfect fit for its 45,000-square-foot flexible-format store in lower Manhattan. Guests will find the Mediterranean yogurt bar on the store's first floor, featuring a menu of culinary creations made from Chobani's signature Greek yogurt and hand-selected, artisanal ingredients. In addition to both sweet and savory yogurt creations, the café will offer sandwiches, soups, coffee and desserts, all made with only natural ingredients.
"The Chobani Café is a really special part of the brand that sets us apart and allows our beliefs around great food and great design to come to life. For us, it's a sort of a test kitchen for what you'll see us doing down the road, and for our fans, it's come to represent an incubation and inspiration destination," said Peter McGuinness, chief marketing officer, Chobani. "As we look to expand our cafés in more locations, the partnership with Target Tribeca was a great way to do that in downtown New York City. It's a perfect location in a great format that gives us a new opportunity to be innovative while providing a unique guest experience."
"Through Target's flexible-format stores, we're able to build customized stores in urban neighborhoods-like the Tribeca store-to make it easier for guests to shop," said Anne Stanchfield, vice president, Flexible Formats and Localization, Target. "There are a number of things we're excited to share with guests who shop the Tribeca store, including the freshness and convenience of Chobani Café, trendy and affordable apparel and home products and a merchandise presentation that will make it fun and easy to shop."
_____________________________________________________________________________________________________

North America's First Indoor Ski And Snowboard Park Opens At American Dream New Jersey
World-class developers Triple Five and resort operating group SNOW Operating have opened North America's first 365 day a year indoor ski and snowboard park, "Big SNOW America," at American Dream New Jersey. Standing 12-stories tall and spanning more than 180,000 square-feet, Big SNOW America will offer year-round skiing, snowboarding and snow tubing, alongside indoor snow play and event space. A collection of ski and snowboard retail stores dubbed "The Shops @ Big SNOW" will surround the snow park. Offering customers the latest in equipment, accessories and fashion outerwear, the unique assortment of shops will provide a shopping experience unlike anything else.
"American Dream is the biggest and most exciting opportunity in the snow business and we are really proud to be part of it. Big SNOW America will redefine what is possible in terms of the skiing and snowboarding guest experience. It is a dream come true to have the SNOW Operating team manage Big SNOW America. I have no doubt that American Dream will instantly become an iconic destination for the NY Metropolitan area and beyond," said Joe Hession, CEO of SNOW Operating.
Guests at Big SNOW America will experience what life at a big mountain resort is like, complete with equipment rentals, lessons, ski chalet, shopping village and après ski lounge. Big SNOW America will offer guest experience packages for all ability levels, taking advantage of SNOW Operating's award-winning Terrain Based Learning™ methods and utilizing the most cutting-edge ski and snowboard technologies and equipment.
_____________________________________________________________________________________________________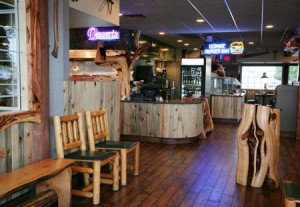 Lumberjacks To Franchise With New Log Cabin Prototype Diner
Lumberjacks, a full-service diner dishing out large portions of made-from-scratch breakfast, lunch and dinner fare, is gearing up for aggressive franchise expansion throughout the West Coast with a newly remodeled log cabin prototype. With eight locations open in California and one in Nevada, Lumberjacks announced it plans to expand to 25-50 locations in the next five years in California, Oregon, Nevada and Texas through franchising. The new prototype location in Redding, featuring an updated sign with a contemporary-looking lumberjack holding a fork in one hand and an ax slung over his shoulder, will serve as the model for all future franchise locations.
Upon entering the restaurant doors, which feature axes as door handles, customers immediately experience the feel of being in a rustic log cabin in the middle of a forest, about to spend a weekend roughing it. The new model doubled-up on the log cabin theme by adding: A massive juniper tree behind the host stand and welcome counter; Elements of juniper and blue pine throughout the dining room of the restaurant; Wooden log cabin chairs at every table; and Artifacts from lumber camps of year's past and murals of lumber camps on the walls. To add to the ambiance and provide family-friendly entertainment, TV screens play reels of lumberjack competitions including log rolling and speed climbing. The brand's signature lumberjack statue stands outside making for a popular "photo moment" for families, guests and passersby.
"Our lumberjack motif stems from one of the earliest American trades – the timber industry," said founder Jeff Garrett. "Lumberjacks brought a strong work ethic, an ability to work well on a team, and, of course, a voracious appetite. They were rewarded with large portions of food, which is echoed in Lumberjacks' slogan, 'Where the big boys eat.'"
_____________________________________________________________________________________________________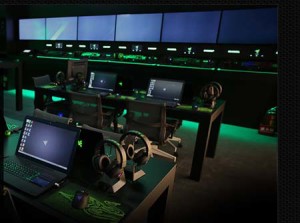 Razer Opens First U.S. RazerStore In San Francisco
Razer™, a leader in connected devices and software for gamers, has opened RazerStore San Francisco, its first U.S.-based standalone concept store, located in the Westfield San Francisco Centre. The store will cover nearly 1,300 square feet over two levels. Visitors can experience Razer's most advanced gaming products hands-on, from systems, peripherals, audio and broadcast products to software, apparel and gear. More than 20 gaming stations with the latest hardware from Razer and its partners will be available for anyone to use. Those stations will include PC gaming and console set-ups, audio listening stations and other product showcases. A 16-foot by 9-foot streaming video wall will display gameplay and other content to onlookers inside and outside the store. Store patrons are invited to stay all day and play games on-site. RazerStore San Francisco will also be running regular gaming events weekly onsite.
"San Francisco is a unique global epicenter of creativity, technology and entertainment, and it's our home town, so creating a phenomenal environment for gamers here was a very special endeavor," said Min-Liang Tan, Razer co-founder and CEO. "We are happy to say that the SF RazerStore foots the bill in every way, and we are excited to open our doors to our fans in the Bay Area."
Similar to other RazerStores, the newest location is focused on giving gamers a real hands-on, immersive gaming experience by showing them the possibilities that come with the right technology and providing them with a place where they can engage with each other.
_____________________________________________________________________________________________________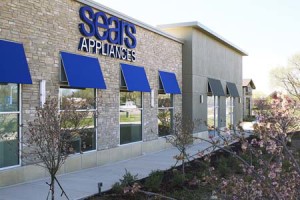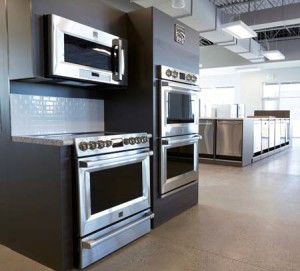 Sears Brings Powerful Digital Innovation To Appliance Shopping Experience
Sears plans to open a new store dedicated to one of its strongest categories – major appliances. Located at 3400 S. College Ave., in Ft. Collins, Colorado, the 10,000 sq.-ft. Sears Appliances store features interactive displays that allow customers to view home appliances in kitchen vignettes, while offering the power and capability of Sears' leading integrated retail services. The new store showcases a wide assortment of appliances with the top 10 brands of refrigerators, dishwashers, washers, dryers, ranges, wall ovens, and vacuums in a bright, spacious setting. The "Kitchen Creator" includes a 122-inch interactive digital display that visualizes how new appliances would appear in a full-scale kitchen. Using a tablet, shoppers can select common kitchen layouts and appliances and further customize the experience by choosing colors and finishes. In addition, other vignettes showcase the innovative Kenmore PRO® line, and other leading washers, dryers and hot water heaters.
"We're using digital innovation and this new store space in a different way which will enable us to deliver a superior shopping experience to our members," said Leena Munjal, senior vice president, customer experience and Integrated Retail, Sears Holdings. "The store in Ft. Collins is a great example of how we are focusing on our best categories, stores and members and how the right blend of a physical store with Sears' digital capabilities can deliver a fresh, innovative and convenient way for our members to shop."
_____________________________________________________________________________________________________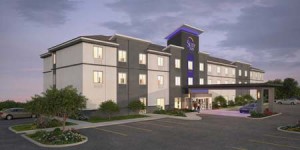 Sleep Inn Brand Unveils Prototype Evolution
Sleep Inn, an all new construction brand and leader in the midscale lodging segment, has revealed the latest evolution of its successful prototype. The concept builds upon the current prototype, which has demonstrated great appeal for its simply stylish aesthetic as well as its cost effectiveness to build and operate. The enhanced look and feel has evolved to meet the changing tastes and behaviors of travelers while still remaining cost neutral to today's already efficient prototype. The brand is franchised by Choice Hotels International, one of the world's largest hotel companies.
"The simplicity of the Sleep Inn brand's prototype is attractive to both guests and owners in a marketplace where other brands are pursuing polarizing and fast-to-fade designs that are more impractical than simple," said Anne Smith, vice president of brand strategy for Choice Hotels. "In our research, travelers consistently tell us that they love what we've done with Sleep Inn. This prototype evolution equips us even more to appeal to customers who are making snap decisions based on first impressions."
Prototype changes will introduce simply stylish exterior updates to help signal to travelers what awaits them inside. The brand's signature Sleep Inn tower has evolved to become more sleek and modernized to heighten guest interest. Additional drivers of cost effectiveness include a slimmed down porte cochere, a warm gray exterior, LED accent lighting in the signature Sleep Inn brand color, and nature-inspired door appliques to make an immediate impression upon a guest's arrival. Based on consumer insights that guests are seeking places to work and gather outside the guestroom, the interior evolution features a stylish open public area with versatile seating, including a communal table with built in charging capabilities along with semi-private banquettes, to support additional use throughout the day. Customized artwork highlighting the local area complements the Sleep Inn brand's signature accent wall and nature-inspired black and white photography. The guestroom remains a serene sanctuary now offering slimmed down furnishings, a smartly designed partially open closet that balances style and function, and beds with decorative white triple-sheeting. These and other new décor elements combine for an overall aesthetic rooted in elegant simplicity-timeless, not trendy. Further, the introduction of more energy-efficient LED lighting and materials such as luxury vinyl tile and carpet tile options will reduce ongoing maintenance. These features underscore the Sleep Inn brand's unwavering commitment for hotels to be smartly designed and cost efficient to build, operate and update.
_____________________________________________________________________________________________________
Mall Of America® Partners With AmpThink To Deliver High Density Wi-Fi
Mall of America wanted to offer free Wi-Fi for its 40 million annual guests, and turned to AmpThink to design, build and manage the high density wireless network for the largest retail and entertainment complex in North America.
"AmpThink has been a key partner in facilitating the connected experience for our guests at Mall of America," said Jill Renslow, SVP of Marketing and Business Development at Mall of America. "Their industry experience and relationships were instrumental for our Wi-Fi installation, and we look forward to additional growth in innovation and a continued partnership with their team."
The new Wi-Fi network has proven very popular with Mall guests. To date the network has supported 319,995 unique users and 793,750 total wireless sessions while handling more than 486 terabytes of data traffic. Guests that use Wi-Fi are lingering 3.5 hours per Mall visit. The Mall of America footprint covers 5.6 million square feet. Its Wi-Fi network required more than 600 access points, 236,600 feet of CAT6 cable, and 7,920 feet of fiber optic cable to build.
"The Wi-Fi network we built for the Mall is not just big, but complex," said Bill Anderson, President of AmpThink. "Our Radio Frequency engineers were challenged to develop new methods to calibrate frequencies in order to optimize performance for shoppers as they move in a massive space that has four distinct shopping levels and a large administrative level."
The AmpThink designed network is running on Cisco hardware. Cisco Connected Mobile Experiences (CMX) enabled the Mall to use location data for customer engagement and analytic insights. In addition, AmpThink also deployed Cisco's Stadium Vision solution inside the Mall. Stadium Vision is an innovative video and digital content distribution solution that allows the Mall to centrally manage and target delivery of customized video, sponsor promotions, and relevant event information to any combination of monitors throughout the Mall.
_____________________________________________________________________________________________________
American Girl Place Opens New Store Concept In Rockefeller Plaza
American Girl, the premium brand loved by girls everywhere, has moved its popular flagship New York store to 75 Rockefeller Plaza. The new American Girl Place New York will open at the world-renowned center in fall 2017 and will be the first of the company's 20 retail locations to feature an evolved retail environment for girls today.
"Nearly 20 years ago, American Girl revolutionized the retail experience for girls with our first store in Chicago. Today, with our move to Rockefeller Center, we're once again on a mission to redefine how girls and their families experience American Girl with a more purposeful, fun, and creative retail environment," said Wade Opland, senior vice president-global retail for American Girl. "The new experience is our opportunity to reach more girls in more ways with new, relevant and personalized options."
American Girl's new 75 Rockefeller Plaza location, will span approximately 40,000-square-feet over two levels. Architectural firm FRCH Design Worldwide and digital agency MJD Interactive are working in partnership with American Girl to develop the new retail adventure. The store's new fluid design puts girls squarely at the center of the experience and cultivates a sense of community throughout. Several new destination experiences encourage girls to engage and connect through hands-on discovery and creative play activities. New digital and interactive opportunities also allow girls to create and share content and even tailor their store visit to their personal interests.
The store will feature: Media Studio – A new, multi-faceted studio space that offers endless opportunities for hands-on activities for girls and their friends, from instructional classes to health and wellness activities and digital media fun. Cafe – An enhanced version of the cafe customers have grown to love- including a rotating menu of fresh and healthy kid- and adult-friendly options. The sophisticated, girl-centered dining room will also offer flexible seating times for lunch, dinner, weekend brunch, and iconic afternoon teas. Salon – An expanded experience with new interactive features provides girls with more ways to care for and pamper their dolls. And-for the first-time ever-girls can join in the fun with special salon services designed just for them. Signature Studio – An updated design studio that takes personalization and creativity to a new level. A girl can create her own one-of-kind designs-for her doll or for herself-all while inspiring others in a collective workshop atmosphere. Content Hub – Beyond the popular American Girl books, this space celebrates all of the brand's multimedia content, including YouTube videos, movies, and social platforms, as well as hosts special events and other activities. Expanded Technology – a new mobile app, a store experience website, and in-store kiosks allow guests to tailor and enhance their visit, before or during their arrival, to create an unforgettable day. In addition to the new experiences and enhancements, customers will find all of the company's signature American Girl dolls, along with the popular doll outfits and accessories, girl-sized clothing, and best-selling books.
_____________________________________________________________________________________________________
Herman Miller, Inc. Opens New York Flagship
Global design manufacturer Herman Miller, has opened its New York flagship, a singular location housing many of the company's brands under one roof. Located in the heart of Gramercy at 251 Park Avenue South, the flagship features textiles and coverings from Maharam, furnishings from Geiger, authentic modern design from Design Within Reach, and a full range of furnishings and tools from Herman Miller. The company's expanded presence will be reinforced at ground-level by the first permanent Herman Miller retail location in North America-slated to open late 2016.
"One of Herman Miller's core strengths has always been our ability to innovate and evolve as the world around us changes," said Chief Executive Officer Brian Walker. "The opening of the flagship marks a purposeful shift in our efforts to connect with consumers in a new and impactful way. Having a branded retail store in a major U.S. market will further cement Herman Miller as a premium lifestyle brand-and reinforce the totality of our efforts as a corporation."
The flagship's retail portion will position Herman Miller to grow revenues across all channels by capturing new market share, driving e-commerce, boosting third-party retail sales, and elevating brand awareness. Through the consolidated presence of the company's industry-leading brands, it will also offer a revamped platform to serve the existing New York tri-state customer base in new ways.
"The New York flagship represents the first time in our history that the variety and versatility of our total offering has come together in a single location, giving our customers a truly holistic experience," said Executive Creative Director Ben Watson. "Herman Miller and its family of brands are unique in the strength and breadth of their offer. By bringing to life this singular flagship experience, we hope to inspire all our visitors to imagine better places for working and living."
_____________________________________________________________________________________________________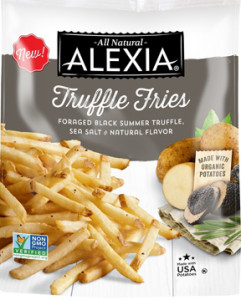 Alexia Introduces Non-GMO Truffle Fries
Alexia, a ConAgra Foods brand, announced that all of the brand's offerings will be non-GMO by the end of 2016. In addition, the entire Alexia line will be Non-GMO Project Verified within the next 12 months. Building on that commitment, Alexia is launching two new side dishes made with organic potatoes: Organic Savory Spice Sweet Potato Fries and Alexia Truffle Fries. Just like the rest of the Alexia line, both new offerings are made with ingredients harvested at their peak, and then seasoned creatively with all-natural flavors. They are available exclusively at Whole Foods. The all-new Alexia Truffle Fries capture the full aroma and complex flavor of black truffles often enjoyed at high-end restaurants. The Non-GMO verified fries are also made with organic potatoes, as well as black summer truffles foraged from the slopes of northern Italy and seasoned with Mediterranean sea salt. With a delicious blend of organic ginger, cumin, cinnamon and other spices, the Organic Savory Spice Sweet Potato Fries bring the tantalizing flavors of Morocco from farm to table – and are Non-GMO verified and Certified USDA Organic. The organic sweet potatoes are grown at a small family farm in North Carolina.
"We are already 90 percent of the way there with only a few items left to finish the process of Non-GMO Project verification," said Rob Johnson, senior brand manager, Alexia Foods. "We're excited about the commitment we've made and look forward to continuing to evolve our food to meet the Alexia consumer's preferences."
_____________________________________________________________________________________________________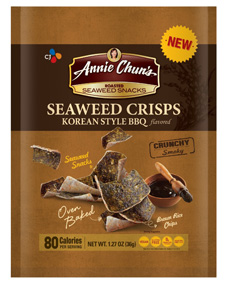 Annie Chun's Launches New Korean Style BBQ Seaweed Crisps
Annie Chun's, pioneers of convenient and healthy Pan-Asian foods, has debuted a new savory addition to its line of delicious and better-for-you Seaweed Crisps: Korean Style BBQ. Seasoned to smoky perfection, the healthy, bite-sized snack touts the essence of a traditional Korean barbecue to satisfy all your crunch cravings this grilling season. Annie Chun's Seaweed Crisps are available at select Whole Foods and Target stores nationwide.
"Annie Chun's newest Seaweed Crisp flavor, Korean Style BBQ, brings authentic and adventurous Asian flavors to the forefront of American snacking," said Nayoung Shin, head of corporate marketing CJ Foods. "Through our constant product innovation, we're providing consumers with healthier snack alternatives that are in line with the current trend towards ethnic flavor profiles and the tastes that today's consumers crave."
_____________________________________________________________________________________________________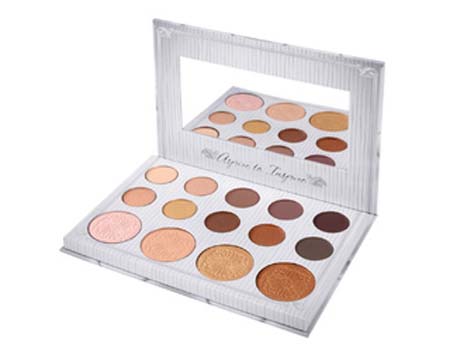 BH Cosmetics Launches In Ulta Beauty With Carli Bybel Palette
BH Cosmetics, a beauty industry leader and creator of professional-quality makeup, has launched its Carli Bybel 14 Color Eyeshadow & Highlighter Palette in all of Ulta Beauty's 800+ stores in August, the first time the palette will be available at national retail locations. Bybel's signature palette dials up the drama with 10 eyeshadows in earthy neutrals and plummy browns, plus four highlighters in shades that complement every skin tone. With a mix of matte, satin, and shimmer finishes, it's ideal for day or night.
"The launch of BH Cosmetics' Carli Bybel Palette represents Ulta Beauty's commitment to offering guests the best that the beauty world has to offer from the hottest brands and influencers," said Julie Tomasi, senior vice president of merchandising at Ulta Beauty. "We are pleased to be the retailer of choice to offer this palette to our guests."
_____________________________________________________________________________________________________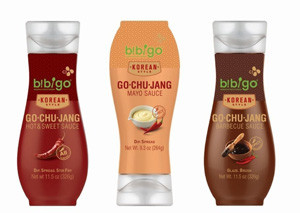 Bibigo Expands Gochujang Sauce Line
Bibigo, the leading maker of Korean pantry staples, has launched two new hot sauces inspired by gochujang, a spicy Korean condiment and fermented hot pepper paste that topped this year's flavor forecast for both chefs and consumers. The new sauces, Gochujang Mayo Sauce and Gochujang Barbecue Sauce, join the company's original Gochujang Hot & Sweet Sauce, introduced last year, to complete Bibigo's flight of spicy sauces that cater to today's modern tastes with Korea's distinctive culinary flavors. Traditionally made from red chili peppers, soybeans, and glutinous rice, gochujang goes through a complex fermentation process to achieve the perfect balance of sweet, savory and spicy, resulting in the thick paste that is ubiquitously used in Korean cuisine. Bibigo is now modernizing this 1,000 year-old recipe by transforming it into versatile sauces that boast the bold flavor of gochujang and can be used in deliciously innovative ways.
"Now more than ever, we're seeing Korean food appearing in a mainstream light," said Nayoung Shin, head of marketing at CJ Foods. "At Bibigo, we're constantly innovating to bring authentic Korean flavors to your table. Our latest sauces deliver the east-meets-west flavor profiles that consumers crave, but are still on point with the foods they already know and love."
_____________________________________________________________________________________________________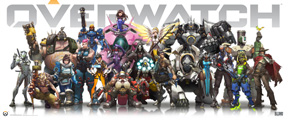 Blizzard Entertainment Introduces Overwatch®
Blizzard Entertainment has introduced its team-based shooter Overwatch® for PlayStation®4 computer entertainment system, Xbox One, and Windows® PC. In Overwatch, players choose from a diverse cast of 21 heroes-each with their own unique arsenal of extraordinary weapons and incredible abilities-and team up to complete objectives on battlefields set in locations around the globe. Blizzard's first-person shooter will arrive in stores on Windows PC, PlayStation 4 computer entertainment system, and Xbox One.
"We're thrilled that such an incredible number of players from around the globe got a chance to check out Overwatch during the Open Beta," said Mike Morhaime, CEO and cofounder of Blizzard Entertainment. "Our mission was to make sure as many console and PC gamers as possible could experience the full game ahead of its launch-the response was overwhelming, and we hope that everyone had a blast."
_____________________________________________________________________________________________________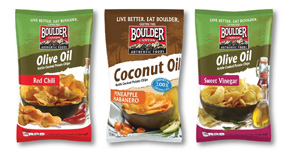 Boulder Canyon® Expands Its Better-For-You Potato Chip Line-Up With New Flavors
Boulder Canyon Authentic Foods®, the nation's fastest-growing, minimally-processed kettle chip brand, underscores its position as category innovators with the introduction of three new uniquely-flavored potato chip offerings cooked in premium, better-for-you oils. Coconut Oil Pineapple Habanero™, Olive Oil Sweet Vinegar™ and Olive Oil Red Chili™ kettle-cooked potato chips are cooked in 100 percent oils and are seasoned with clean, simple ingredients. The chips become available at select grocery and natural food stores nationwide. Olive Oil Red Chili packs a punch of heat into each bite while the Olive Oil Sweet Vinegar flavor balances perfectly between sweet and savory. Coconut Oil Pineapple Habanero offers a little bit of everything for the snack lover looking for sweet, spicy and savory flavors in one delicious bite. In addition to the distinct seasoning combinations, the use of unique cooking oils offers a superior clean finish with no oily aftertaste.
"Boulder Canyon has always been about pushing the envelope on unique flavor combinations while using simple, easy-to-read ingredients that consumers trust, and that has allowed us to carve a nice niche within the premium snack food category," said Steve Sklar, senior vice president and general manager for Boulder Canyon Authentic Foods. "The flavors we're introducing are unique, but what really makes these chips different is the fact that we cook in 100 percent pure oil, so we're not using blended oils simply for marketing purposes. The result is a remarkable difference in taste and quality, and they are meaningfully better for you as well."
_____________________________________________________________________________________________________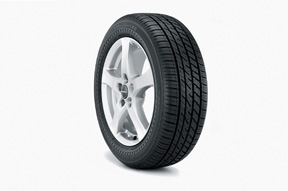 Bridgestone Adds DriveGuard Tire Line Extension
Bridgestone Americas has expanded its DriveGuard tire line with seven new tire sizes that are engineered to fit the most popular family vehicles on the road today. The first full line of premium, all season replacement tires engineered to go up to 50 miles to safety after a puncture, DriveGuard tires are aimed at alleviating the worry, frustration and inconvenience associated with a flat tire. Featuring specially designed run-flat technology, DriveGuard tires give drivers the ability to continue driving up to 50 miles (80 kilometers) at up to 50 miles (80 kilometers) per hour to safety on a flat tire. With the expanded size offering, the DriveGuard tire line from Bridgestone now fits more than 80 percent of minivans and 43 percent of crossovers and small SUVs — the fastest growing vehicle segment.
"We introduced the DriveGuard tire line in 2014 for coupes, sedans and wagons. Since then, we heard customers resoundingly say that they wanted that same peace of mind when behind the wheel of their family vehicles — minivans, crossovers and small SUVs," said Philip Dobbs, chief marketing officer, Bridgestone Americas Tire Operations. "We listened, and we're excited to make this innovative technology available to more drivers and more vehicles."
_____________________________________________________________________________________________________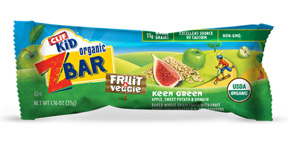 CLIF Kid® Unveils Zbar Fruit + Veggie Bars
CLIF Kid®, maker of organic snacks for active kids, is introducing a new addition to the CLIF Kid family – CLIF Kid Zbar® Fruit + Veggie. This certified USDA organic snack not only contains whole grains, but also a blend of fruit puree concentrate and vegetable powders that deliver the taste kids want, with the nutrition parents desire. CLIF Kid Zbar Fruit + Veggie adds variety to the tasty snack options that nourish kids' active lifestyles.
The soft and chewy bars are available in three flavors: Awesome Orange (carrot, mango and orange), Keen Green (apple, sweet potato and spinach) and Purple Power (sweet potato, beet and berry). The sweet flavors and bright colors, which are derived from fruit and vegetable extracts, help build positive fruit and veggie experiences for kids. In addition to being organic and non-GMO, the bars also contain 10 to 11 grams of whole grains, are an excellent source of calcium and good source of fiber, and do not contain high fructose corn syrup, artificial flavors or synthetic preservatives. CLIF Kid Zbar Fruit + Veggie bars are available exclusively at Target and were developed for the 2016 Made to Matter – Handpicked by Target program, which features a collection of 20 purpose-driven brands with an emphasis on meaningful product innovation.
_____________________________________________________________________________________________________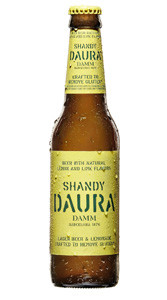 Daura Shandy Introduced
Damm is launching its first lager with lemonade crafted to remove gluten. Daura Shandy has all the characteristics of Daura while offering the character, freshness and taste of a shandy. This refreshing beer is part of Damm's commitment to innovation and research in the development of new products crafted to remove gluten, specifically for celiac and gluten aware consumers. Instead of the 50%/50% traditional shandy formula, Daura Shandy has a higher percentage of premium Daura lager to reduce the sweetness of the lemons resulting in a refreshing beer perfect for hot days. Shandy is made based on the finest selection of Mediterranean ingredients with 60% original Daura lager, 40% lemonade and a pinch of lime to accentuate its refreshing taste, resulting in a premium quality crafted to remove gluten shandy. With this new launch, Daura also becomes one of the few beers crafted to remove gluten committed to research as a means of diversifying the category. The ultimate goal is to bring the pleasure of a good beer to consumers suffering from celiac disease, a chronic illness that increases by around 15% each year.
_____________________________________________________________________________________________________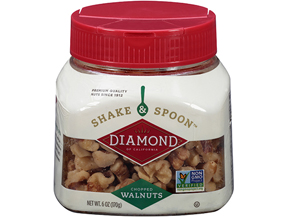 New Diamond Of California Shake & Spoon™ Makes It Easy To Add Nuts To Everything
Diamond of California® has introduced Shake & Spoon™, a first-of-its-kind canister that makes adding chopped and finely diced walnuts, sliced almonds and chopped pecans fun and easy. The new line features a dual flip-top lid for either shaking or spooning, and comes full of Diamond of California premium raw, unsalted nuts. The brand has recently secured Non-GMO Project Verification across all varieties and product lines, including Shake & Spoon. Shake & Spoon is available in four varieties: 6-ounce Finely Diced Walnuts, 6-ounce Chopped Walnuts, 5-ounce Chopped Pecans and 5-ounce Sliced Almonds.
"We have heard loud and clear from consumers that they're looking for convenience, and Shake & Spoon makes it not only easy to add nuts, but also to store in the kitchen cabinet – right alongside salt and pepper," said Rod Troni, Chief Marketing Officer of Snyder's-Lance, Inc. "We expect it to be a must-have for nut lovers."
_____________________________________________________________________________________________________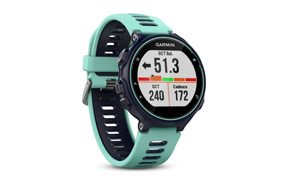 Garmin Debuts Forerunner® 735XT GPS Running Watch
Garmin International has introduced the Forerunner 735XT, a GPS running watch with multisport features and wrist-based heart rate1. The most lightweight multisport-capable running watch from Garmin, the Forerunner 735XT features 24/7 heart rate monitoring and built-in activities including running, cycling, swimming, multisport, hiking, XC skiing, strength training, paddle sports and cardio. Its sleek design features soft, comfortable silicone bands with a large display so users can view stats at a glance during their workouts. Connect IQ compatible, the Forerunner 735XT is the first device to come with the Strava Live Suffer Score app pre-installed so users can track how hard they have been working based on heart rate data. Users can download additional free custom apps, watch faces, data fields and widgets from the Connect IQ™ store to further customize the Forerunner 735XT.
_____________________________________________________________________________________________________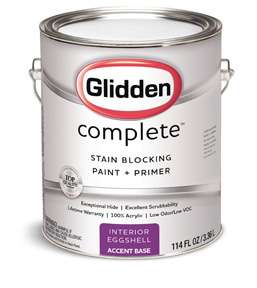 PPG Introduces Glidden Complete Interior Paint And Primer
The GLIDDEN® brand has introduced its newest product offering, GLIDDEN COMPLETE™ interior paint that performs against life's spills and stains. Providing stain-fighting power, Glidden Complete interior paint is highly washable. Glidden Complete interior paint's stain-blocking and -resistance power means fewer touch-ups and maintenance for years to come. With exceptional stain blocking and hide and excellent scrubbability, this product makes quality and lasting beauty achievable. Glidden Complete interior paint empowers consumers to find a smarter way to wow with a product that is both high quality and budget friendly. Glidden Complete interior paint is available exclusively at WALMART® stores.
"Glidden Complete interior paint provides excellent stain-fighting power for projects that require great coverage in any room of your house," said Mark Lancia, senior brand manager, Glidden paint, a brand of PPG, the world's leading coatings company. "A win-win for do-it-yourselfers taking on a new painting project, Glidden Complete paint provides a high-quality product at a value."
_____________________________________________________________________________________________________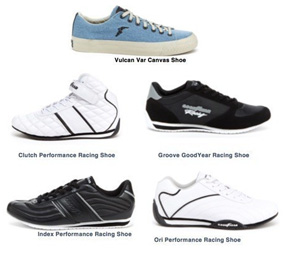 Goodyear Debuts Men's Casual Summer Footwear Now At Retail
Just in time for summer, Goodyear Licensed Products, part of The Goodyear Tire & Rubber Company, will debut the Goodyear Performance Collection for men, featuring canvas sneakers and racing-inspired silhouettes, providing consumers with easy, comfortable footwear choices for long summer weekends, travel and a night on the town. The line, including five new styles, and is available at more than 180 stores nationwide, including Shoe Department, specialty retailers: the Vulcan Var Canvas ($80.00), Ori Performance Racing ($70.00), Clutch Performance Racing ($70.00), Index Performance Racing ($60.00), and Groove Goodyear Racing ($60.00).
"Having this line available from coast to coast in time for the easy days of summer enables us to introduce our heritage to a wide range of consumers," said Nancy Ray, director of licensed products at The Goodyear Tire & Rubber Company. "We are proud to be working with respected retailers to help launch our shoe collection across the U.S."
_____________________________________________________________________________________________________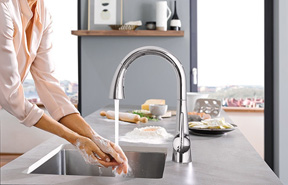 GROHE Introduces Hands-Free Kitchen Faucet With Foot Control Technology
GROHE is putting its best foot forward with the launch of two hands-free kitchen faucets. The LadyLux3 Café and K7 faucets are now available with Foot Control Technology, which allows the user to switch the water flow on and off with a tap of the foot on the activation plate installed discreetly in the toe space of the cabinet. The innovative enhancement frees hands for added maneuverability, and because there is no longer a need to touch the faucet handles for on/off functionality, Foot Control Technology can help reduce the spread of germs and bacteria around the kitchen. What's more, because the activation plate can be installed anywhere along kitchen cabinets, users in wheelchairs can install the plate within a close arm's reach-meaning a simple press of the plate will operate the faucet without an uncomfortable reach out of the chair to turn the faucet lever.
"Whether it's cooking for the family, entertaining guests, or simply preparing meals for oneself, today's homeowner is using the kitchen more than ever and Foot Control Technology elevates the kitchen experience with several benefits," said Maha El Kharbotly, chief marketing officer, LIXIL Water Technology Americas, GROHE, American Standard and DXV. "Foot Control Technology is a stellar example of GROHE's commitment to driving best-in-class innovation in the kitchen industry."
_____________________________________________________________________________________________________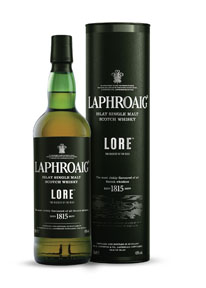 Laphroaig Lore Whisky Arrives In U.S.
To celebrate a legacy of over 200 years of masterful whisky making, Laphroaig has launched Laphroaig® Lore™, its richest single malt whisky expression ever. Laphroaig distillery manager, John Campbell, created Lore to honor how Laphroaig has been made for the last two centuries. Laphroaig Lore joins the permanent Laphroaig portfolio of Scotch whiskies that includes Laphroaig 10 Year Old, 10 Year Old Cask Strength, Quarter Cask, Triple Wood, and Select, and will be available in select U.S. markets.
"Laphroaig Lore is the story of Laphroaig itself. It's a massive whisky, as bold as it is deep, and one that I sincerely hope does justice to our many generations of Laphroaig distillery managers," said Campbell. "We make the whisky we make because of the knowledge and craft that has been passed down throughout the years. Lore is our story, bottled – the richest of the rich."
_____________________________________________________________________________________________________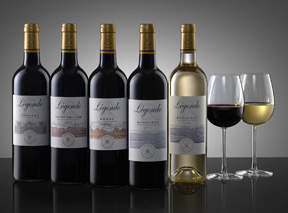 Pasternak Wine Imports Introduces 'Légende' From Domaines Barons de Rothschild
Pasternak Wine Imports has launched "Légende" from Domaines Barons de Rothschild (Lafite). Légende offers consumers a journey through the different terroirs and tastes of the heralded Bordeaux appellation through the eyes of one of the region's most prestigious producers, Domaines Barons de Rothschild (Lafite). Crafted by long-time Domaines Barons de Rothschild (Lafite) winemaker, Diane Flamand, Légende wines demonstrate a remarkable balance between tradition and modernity. With a product range that includes each of the five major appellations in Bordeaux: Bordeaux Rouge, Bordeaux Blanc, Médoc, Saint- Émilion and Pauillac, Légende wines have an approachable style, inspired by every day drinkability and enjoyment.
Stephen Brauer, President and CEO of Pasternak Wine Imports, said, "We want to break down the barrier in perception that all Bordeaux is expensive and out of reach, Légende is all about introducing customers to the pleasure of Bordeaux, with wines that can be paired and enjoyed with most every day occasions."
_____________________________________________________________________________________________________
Hershey Launches Reese's Pieces Peanut Butter Cups
Reese's brand is launching a brand new product – Reese's Pieces Peanut Butter Cups. It's Reese's Pieces Candy inside of a Reese's Peanut Butter Cup. This new innovation brings together two favorites, the iconic and irreplaceable Reese's Peanut Butter Cup and crunchy mini Reese's Pieces candies. The new product will be available on shelves nationwide starting in mid-July.
_____________________________________________________________________________________________________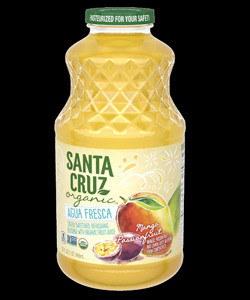 Santa Cruz Organic Launches Agua Fresca Inspired Beverages
Santa Cruz Organic® has launched its new line of Agua Fresca beverages. New Santa Cruz Organic(R) Agua Fresca is a refreshing, lightly sweetened beverage blended with organic fruit juice and a splash of lemon juice. The new Santa Cruz Organic® Agua Fresca beverages are available in three varieties: Pomegranate, Mango Passionfruit and Grapefruit. The beverages are Certified USDA Organic, Non-GMO Project® Verified.
Perfect for the warmer days of spring and summer, the beverages are refreshing and lightly sweetened. Inspired by traditional Agua Fresca, the drinks are made with a handful of ingredients including organic fruit juice and a splash of lemon juice. The products can be found in both natural and conventional retailers. Traditional agua fresca is sold by street vendors in bodegas and eateries throughout Central America, Mexico and the Caribbean. The beverage has recently grown in popularity and can often be found in Mexican restaurants throughout the U.S.
_____________________________________________________________________________________________________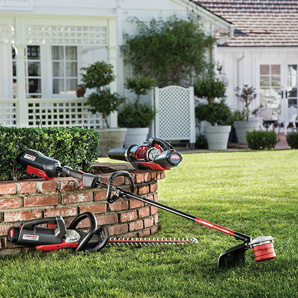 Troy-Bilt® Introduces A New Line Of Cordless Outdoor Power Equipment
Troy-Bilt® powered by CORE™ offers homeowners a new approach to cordless outdoor power equipment that rivals the power of gas. New products include a string trimmer, leaf blower and hedge trimmer, are now available at Lowe's with a push walk-behind lawn mower coming soon. Unlike other cordless power equipment on the market today, the patented CORE motor design works together with a responsive, load-sensing controller to deliver more torque, which is the muscle that cuts through the most difficult yard challenges. By applying cutting-edge intelligence to basic power principles, CORE was designed to draw power more efficiently and deliver concentrated power when and where it's needed.
"Troy-Bilt has been manufacturing gas-powered outdoor power equipment for more than 75 years, so we know the types of challenges homeowners face in their yards," said Troy-Bilt brand manager Megan Peth. "With this revolutionary cordless system, we're excited to offer the power and performance consumers expect from Troy-Bilt, but now without the gas."
____________________________________________________________________________________________________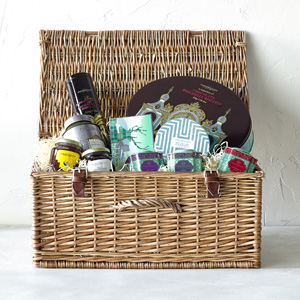 Williams-Sonoma Launches Fortnum & Mason Collection In U.S.
Williams-Sonoma has formed an exclusive partnership with London-based department store, Fortnum & Mason. A curated collection of more than 35 items, including Fortnum & Mason's signature artisanal teas, preserves, biscuits and hampers, is now available at 100 Williams-Sonoma retail locations. This exclusive partnership is Fortnum & Mason's first foray into the U.S. with a national retailer. Founded in 1707 in Piccadilly, Fortnum & Mason is one of England's oldest and most iconic retailers. The London-based department store is a top shopping destination, prized for its extravagant Food Halls which are filled with unique, high-quality food and gifts. Williams-Sonoma will be recreating this exceptional retail experience in 100 stores with a wide assortment of Fortnum's famous teas, including the popular Royal Blend, and delicious tea accompaniments-Piccadilly biscuits, preserves and marmalades. Gift sets featuring several tea blends, as well as a trio of preserves, will also be available for purchase.
"Williams-Sonoma and Fortnum & Mason share a similar heritage of being world-class shopkeepers who are committed to providing customers with exclusive and compelling products that are of the highest quality," said Janet Hayes, President of Williams-Sonoma. "We are honoured to bring one of London's most iconic brands to our customers in the U.S."
_____________________________________________________________________________________________________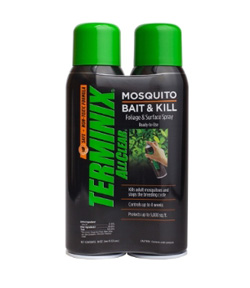 Mosquito Bait & Kill With ATSB Launches
Westham Co. has introduced Terminix® AllClear® Mosquito Bait & Kill with proprietary Attractive Target Sugar Bait (ATSB®) technology. Mosquito Bait & Kill is the only ingestible mosquito control that collapses backyard populations by more than 90 percent. This patented ATSB(R) bait-and-kill approach controls for up to 4 weeks. It's non-toxic and safe to use around people and pets and is environmentally sound. Bait & Kill is sold as a twin pack and protects up to 5,000 sq. ft.
_____________________________________________________________________________________________________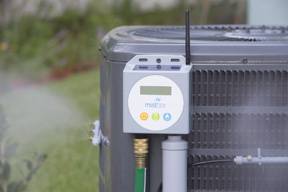 Mistbox To Launch In Select Lowe's Stores Nationwide
Mistbox, the smart misting system for air conditioners, will be available in select Lowe's stores starting in late June. Retailing for $399, the connected home device saves up to 30 percent on cooling costs by boosting the efficiency of AC units. Homeowners can reduce their carbon footprint and energy bills without sacrificing comfort in their home. Mistbox is the first smart device to bring these energy saving benefits to homeowners. The solar powered control unit sprays a fine mist to pre-cool outside air as it enters the AC unit, enabling it to cool the home more effectively while reducing energy consumption by up to 30 percent or more.
_____________________________________________________________________________________________________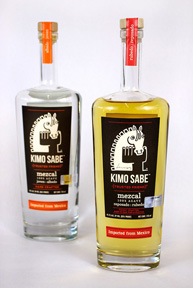 Kimo Sabe Mezcal Enters U.S. Spirits Market
Kimo Sabe Mezcal, translated to "a trusted friend," is a new premium family-crafted artisan mezcal imported from the rich soils of Oaxaca, Mexico. The family-owned spirit company is run by father-daughter team Jim and Ashley Walsh, who bring years of experience in the agricultural production of food and drink flavors. Jim and Ashley Walsh oversee every step of Kimo Sabe production – from the cultivation of agave plants in both Oaxaca and Zacatecas, Mexico through its family-crafted artisan distillation process and all the way to consumers' tables, providing a new ultra-premium mezcal taste and quality. Kimo Sabe Mezcal is currently rolling out to the top spirits markets in the U.S.
"With a reverence for tradition and focus on innovation and flavor, we formulated an extraordinary new spirit that combines the rich heritage of mezcal re-engineered with modern techniques," said Ashley Walsh Kvamme, co-founder of Kimo Sabe. "The taste is clean, smooth and extremely well-balanced with subtle multi-dimensional smoke notes; delivering a delicious beverage unmatched for its flavor and healthy appeal."
____________________________________________________________________________________________________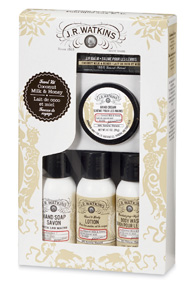 J.R. Watkins Launches Line Of Daily Moisturizing Body Washes
J.R. Watkins, a 148-year-old manufacturer of gourmet food, home and personal care products made in the USA, has launched a new line of Daily Moisturizing Body Washes. Alluring aromas include: Lemon Cream, Coconut Milk & Honey, Grapefruit, and Coriander & Cedar. This new line of J.R. Watkins Daily Moisturizing Body Washes provides consumers with a selection of high quality hand picked ingredients that includes natural oils & extracts at an extremely competitive price. Available in 18 fl. oz, the line offers luxurious foaming washes that gently cleanse skin without stripping away natural moisture leaving skin fresh, hydrated and healthy-looking. Each wash is formulated with 97 percent natural ingredients including plant-based cleansers and skin conditioners. The products are free of parabens, phthalate, propylene glycol and dye.
"With strong success in the bath and body category, J.R. Watkins is pleased to announce our new line of Daily Moisturizing Body Wash," said J.R. Rigley, President and CMO of J.R. Watkins. "Body wash was a natural next step in our line of body care products and with the new line, consumers will enjoy the high-quality experience they've come to know from J.R. Watkins, in a whole new way."
_____________________________________________________________________________________________________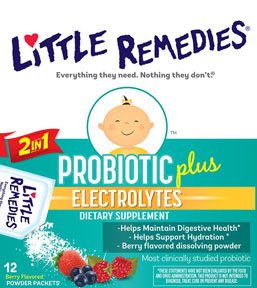 Little Remedies® Launches Probiotic Plus Electrolytes For Babies
Little Remedies®, the trusted infant medicine brand, has launched the newest innovation to help parents raise healthy and happy babies, Probiotic Plus Electrolytes. Little Remedies® Probiotic Plus Electrolytes is the only product that combines a probiotic and electrolytes in one convenient packet designed specifically for babies. The natural berry flavor powder dissolves easily in fluids and provides the dual benefit of maintaining flora (good bacteria) in the digestive system and supporting hydration.
"Little Remedies® Probiotic Plus Electrolytes is the first complete solution for parents to help support their baby's digestive health and hydration with a probiotic and electrolytes in one convenient packet," said Barry Cohen, Director of Innovation at Prestige Brands, Inc. "Probiotic Plus Electrolytes is the newest innovation in pediatric care and like all of Little Remedies'® baby focused products, was created with ingredients that are safe and reliable especially for a baby's gentle body."
_____________________________________________________________________________________________________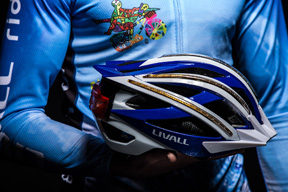 Livall, Maker Of Smart And Safe Bicycle Systems, Begins U.S. Distribution
Livall, the leading designer and producer of smart bicycle riding systems, is offering its equipment to US cyclists. The company's advanced helmets, bikes and accessories use wearable technology to improve safety, communication and provide helpful information for riders. At the heart of the smart riding system is the Livall Bling series of helmets. These LED-lighted helmets allow users to sync to the Livall Riding App on their smartphone. Riders use a handlebar mounted, Livall Bling Jet remote controller to conveniently operate directional turn signals and the helmet's high visibility lights. The helmets monitor for sudden changes in speed, then send SOS alerts to emergency contacts in the event of an accident. Livall also creates and distributes bikes and smart bicycling accessories. The patented Nano Cadence Sensor connects to the Livall Riding App to track performance including RPMs, speed, distance traveled and calories burned. The Livall phone holder features a recharging battery pack to extend smartphone battery life. The Livall models 8S and 9S smart riding bikes are optimized for Livall technology. Both models are constructed with strong and lightweight carbon fiber and include all of the smart riding accessories. Livall will distribute its smart riding systems to consumers through major retailers, sporting goods outlets and bicycle specialty stores.
"Livall's wearable technology provides unparalleled safety benefits, and a better overall cycling experience," said Bill Gardner, Livall US Managing Director. "Smartphones have revolutionized other segments of modern society, and now it's cycling's turn. Livall smart bicycle systems will boost peace-of-mind and enjoyment for many cyclists, and maybe even boost the number of people who cycle."
_____________________________________________________________________________________________________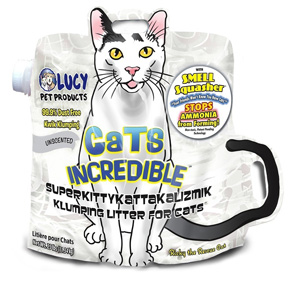 Lucy Pet Products Introduces New Breakthrough Cats Incredible Litter With Smell Squasher
Lucy Pet Products has launched a super-premium clay clumping cat litter as part of their 'Products With A Cause' program called Cats Incredible™. All profits of Cats Incredible™ are donated to the Lucy Pet Foundation to reduce pet overpopulation through mobile spay & neuter clinics as well as funding other animal related welfare causes. Lucy Pet Founder Joey Herrick developed the concept for Cats Incredible™ litter with a patent-pending technology called Smell Squasher™. The Smell Squasher™ technology – exclusive to Lucy Pet products actually stops ammonia from forming inside the litter box. Cats Incredible works to actually rid the litter box of this dangerous ammonia by stopping it before it forms. Cats Incredible litter is available in an ergonomic, two-handled, cat shaped bag with side spout for easy pour. Cats Incredible™, like all Lucy Pet Products, will be available at Petco and independent pet specialty stores through an exclusive distribution relationship with Central Pet Distribution and General Pet Supply.
_____________________________________________________________________________________________________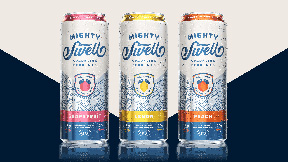 Mighty Swell Sparkling Cocktails Introduced
Mighty Swell Sparkling Cocktails, a ready-to-drink cocktail in a can, is now widely available at retailers throughout Texas. Mighty Swell Sparkling Cocktails are made with premium ingredients including real fruit juice and pure cane sugar, then carbonated to create a distinctive cocktail with five percent alcohol by volume. The cocktails do not contain high-fructose corn syrup, artificial flavors, sodium benzoate, or food dyes. Mighty Swell Sparkling Cocktails are available in three refreshing flavors – grapefruit, peach, and lemon – and are conveniently packaged in aluminum cans making them perfect for the beach, pool, golf course or anywhere people like to enjoy a delicious cocktail.
"We are excited to bring the right product to Texas at the right time," said co-founder, Clayton Christopher. "Mighty Swell Sparkling Cocktails are riding the growth wave of consumers seeking flavor in all of their beverage choices. The ready-to-drink alcoholic beverage market in the U.S. has been booming in recent years with double digit growth that is expected to continue for the next several years. There is nothing better than enjoying a delectable cold cocktail in the sun, especially when you don't have to go through the fuss of making it."
_____________________________________________________________________________________________________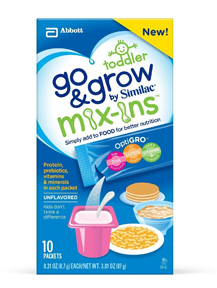 Go & Grow By Similac® Food Mix-Ins™ Introduced
Abbott is launching new Go & Grow by Similac® Food Mix-Ins™ (Mix-Ins), the first toddler product designed to mix into your toddler's favorite foods like yogurt, oatmeal and macaroni and cheese. Designed for kids 12 months and older, each Mix-Ins single-serve powder simply enhances foods with added nutrition like protein, fiber, vitamins and minerals as well as OptiGRO™, Similac's unique blend of DHA, lutein and vitamin E that supports brain, eye and overall growth and development. And the best part is that Mix-Ins doesn't change the texture of foods and toddlers don't taste a difference. Mix-Ins isn't a replacement for healthy eating, but it can make favorite foods more nutritious. At home or on the go, parents can stir a packet of Mix-Ins into foods once or twice a day to complement their toddler's nutrition. Go & Grow Mix-Ins ingredients are not genetically engineered.
_____________________________________________________________________________________________________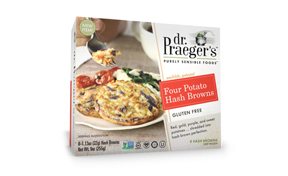 Dr. Praeger's Offers Four Potato Hash Brown
Dr. Praeger's is packing garden-fresh flavor and ingredients into a breakfast classic: the hash brown. The family-owned company – best known for its popular veggie burgers – is bringing its veggie love to a new hash brown line that upgrades the traditional potato hash brown with a variety of root vegetables and modern flavors. Crispy, golden brown on the outside and tender on the inside, the new products are made with simple, delicious ingredients in four varieties: Four Potato Hash Browns, a rainbow of red, gold, purple and sweet potatoes shredded into hash brown perfection. Root Veggie Hash Browns, a hearty medley of carrots, Yukon Gold potatoes, rutabaga, taro and yuca. Southwest Hash Browns, Yukon Gold potatoes, spicy peppers & onions blended together into a crispy hash brown. Sweet Potato Hash Browns, a delicious mix of sweet potato shreds with a hint of brown sugar. The hash browns meet increased demand for convenient, flavorful breakfast items, handy snacks and easy components for quick meals.
_____________________________________________________________________________________________________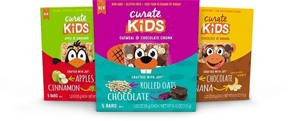 New Curate™ Kids Combines Wholesome Ingredients And Kid-Friendly Flavors
With the launch of Curate Kids, a new line of nutritious snack bars made with good-for-you ingredients in kid-approved flavors, parents don't need to compromise. This filling snack is the perfect choice to help give your kids the fuel they need to get through a car ride, sports practice, camping trip, playground adventure or any occasion that calls for a snack between meals. Curate Kids bars are non-GMO, gluten-free and made with no artificial preservatives, flavors or colors. The bars contain 4 grams of protein and 2 grams of fiber, and will launch in three kid-inspired flavors: Oatmeal & Chocolate Chunk, Chocolate & Banana, and Apple & Cinnamon. "We want to help parents win the snack time battle with great-tasting, on-the-go options that don't compromise on nutrition," Daniel Marple, general manager, Nutritious Snacks, Abbott, said.
_____________________________________________________________________________________________________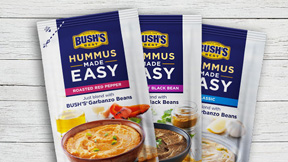 New BUSH'S® Hummus Made Easy Introduced
Bush Brothers & Company launches BUSH'S® Hummus Made Easy – a first-in-market product that allows consumers to prepare delicious hummus at home in three easy steps. Hummus lovers can now create their own, unique flavors without the hassle of following a recipe or collecting all the needed ingredients. New BUSH'S(R) Hummus Made Easy – available in the bean aisle – is the perfect blend of simple ingredients like tahini, olive oil and spices. Consumers just add a can of drained and rinsed BUSH'S(R) Garbanzo or Black Beans and a pouch of Hummus Made Easy to a high-speed blender or food processor for a delicious, homemade hummus.
"Research shows that an increasing number of consumers are turning to hummus as they seek out more healthy and delicious snack options," said Michael Morris, Senior Brand Manager, Bush Brothers & Company. "They believe that making hummus at home is fresher and healthier, but finding the time and ingredients can be difficult. With BUSH'S® Hummus Made Easy, making customized, homemade hummus is as easy as 1-2-3."
_____________________________________________________________________________________________________
3A Composites USA Appoints Personnel To Support Composite As Sales In Graphic Display
3A Composites USA has made the following personnel appointments to support sales of the company's lines of graphic display boards – including Fome-Cor®, FiberMate™, Sintra®, Gator®, SMART-X®, KAPA® tech and Dibond® – as well as sales of Alucobond® aluminum composite material (ACM) in the Americas: Douglas A. Twitchell has been named vice president, marketing, Americas, for both the graphic display and architectural markets. Twitchell has worked for 3A Composites (formerly Alcan Composites) since 1999 and most recently served as vice president, architectural sales. Brad Walsh has been named vice president, composite sales, Americas, and will be responsible for sales of the company's lines of graphic display boards in North America, Central America and South America. He most recently served as vice president of sales and customer service – Americas at TitusPlus, a company of the United Kingdom-headquartered Titus Group. Benjamin Branham has been named marketing manager for the company's graphic display and architectural markets in the Americas. Branham joined 3A Composites USA in 2013 as architectural marketing manager, Americas. Mike Caldwell, sales manager, corporate identity, will be responsible for sales of 3A Composites' graphic display boards as well as Alucobond ACM for corporate identity programs. Caldwell joined 3A Composites USA in 2013 to serve as sales manager for Alucobond aluminum composite material for architectural corporate identity programs in North America. Hanna Kiebel has been named marketing associate and market research analyst for both the graphic display and architectural markets. (Web Site) 3AComposites.com
_____________________________________________________________________________________________________
Imagine! Print Solutions Names John Hans CEO
Imagine! Print Solutions, a leading provider of in-store marketing solutions, has named John J. Hans Chief Executive Officer and a member of the Company's Board of Directors. Founder Bob Lothenbach, who has led Imagine! since its inception in 1988, will be working with Hans to effect a leadership transition over the next several months.
Hans joins Imagine! after serving as the Chief Operating Officer of Restaurant Supply Chain Solutions, LLC, the exclusive supply chain management organization for Yum! Brands, Inc. and its three national restaurant brands (KFC, Pizza Hut and Taco Bell). Prior to that, Hans held leadership roles of increasing responsibility over an 18 year career at H. J. Heinz Company.
_____________________________________________________________________________________________________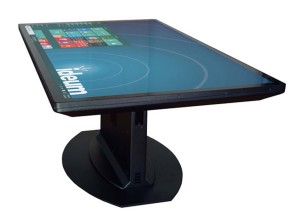 Ideum Introduces 55″ Ultra High Definition Multitouch Coffee Table
Ideum has introduced a new 55″ Ultra High Definition (UHD) 4K version of its multitouch coffee table. The new 55″ Duet Coffee Table is the first of its kind to offer a vivid UHD 4K display paired with the latest multitouch technology from 3M. The screen is bezel-less, impervious to optical interference, supports 60 touch points, and has greater fidelity and responsiveness than displays using other touch technologies. The 55″ Duet Coffee Table has been completely redesigned. A new, highly-durable aluminum chassis houses a fully-integrated, Intel® i7 quad core computer with a full, discrete NVIDIA graphics card, and easy-to-use push-button power. The new Duet Coffee Table also supports tangible (or fiducial) object recognition. Using 3D-printed capacitive markers, objects placed on the surface of the table can be recognized by software that interfaces with the multitouch display, adding another dimension to interactive applications. Ideum is an innovative design company based in Corrales, New Mexico. For more information, visit (Web Site) www.ideum.com
_____________________________________________________________________________________________________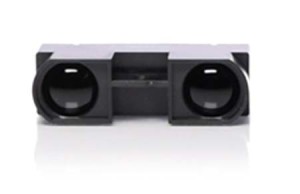 Videotel Introduces SENSE Solution
Videotel Digital has released the SENSE Solution. With its ability to know proximity, and use it to an advantage, the SENSE interactive digital signage solution has a Smart Sensor that detects human distance. Useful for a display, kiosk, end cap, or a venue's general area, users can loop an "attract" video until someone approaches. When the desired distance from the display screen is reached, SENSE will trigger a different video with more informative content. Targeting areas that are frequented, of special use, and in need of sensory digital signage, SENSE provides a human aspect to exhibits. It will even say goodbye when the viewer walks away from the interactive video display. The programmable SENSE Solution IR sensor has a sensitivity range of between three and eighteen feet. SENSE is used in tandem with the VP71XD Interactive Digital Signage Player. Together the digital signage media player and sensory solution retail for $493.
Lisa Schneider, VP of Marketing and Sales at Videotel, said, "SENSE is a game-changer because it optimizes the viewer's experience in a conversational way." For more information, visit (Web Site) www.videoteldigital.com
_____________________________________________________________________________________________________
GPA Offers Blockout Film
GPA, a market leader in substrate solutions for offset, digital, and wide format printing, has expanded its wide format product offering with Opaque Polypropylene Blockout Film. This lightweight material eliminates show-through and minimizes glare, allowing 100% of the focus to be on the message. Unlike other banner materials, GPA's Opaque Polypropylene Blockout Film offers superior ink adhesion on both sides. This makes it easy to create attractive two-sided banners, pennants, and signage for retail environments, tradeshows, indoor and short-term outdoor events. Since it is compatible with a range of finishing processes, including sewing, grommeting, die cutting, double-sided taping, and with adhesive grommet tabs, it allows for maximum post-press versatility to create fully customized applications. This material can also be transformed into opaque window signage by pairing it with a mounting adhesive. This hardworking material offers strength without added weight, which eliminates the need to stitch together two different substrates, saving time and material costs. It is compatible with a variety of wide format printing systems, including UV curable, silkscreen, and even latex printers – which helps print service providers increase print quality while reducing production time. GPA currently stocks Opaque Polypropylene Blockout Film in an 8 mil caliper with a matte/matte finish, in 54″ x 150′ rolls. With the addition of this new film to GPA's wide format product offering, print service providers have more opportunities to create high-performing applications with total opacity for their customers. For more information, visit (Web Site) www.askgpa.com
_____________________________________________________________________________________________________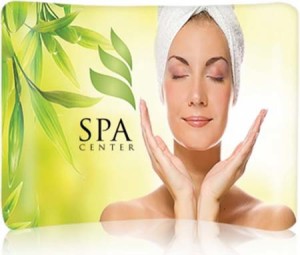 Iconic Displays Introduces TensionFab© Tension Fabric Walls
Iconic Displays has launched the new TensionFab© Tension Fabric walls for trade shows, retail environments, video backdrops, and conferences. These displays are very affordable, lightweight, set up in minutes, and use state of the art dye sublimation printing to provide a visually stunning display system. Iconic TensionFab backwalls are high impact, highly visual display systems that position your company as an industry leader. Available in a variety of sizes up to 20′ wide by 8′ tall, these displays use form fitting pillowcase graphics to provide a huge area for branding and messaging at a super affordable price point. The TensionFab line of tension fabric trade show displays use a snap together anodized aluminum tubing system for the frame, and a one piece pillowcase dye sublimated fabric graphic with zipper, to create a seamless and eye catching fabric backwall at a very affordable price. Iconic offers a variety of styles and sizes to choose from including 8′, 10′ and 20′ displays in flat and curved styles. All displays include a lifetime warranty on the frame and come complete with a wheeled travel bag. For more information on Iconic Display's new line of TensionFab Tension Fabric trade show displays, visit (Web Site) www.iconicdisplays.com
_____________________________________________________________________________________________________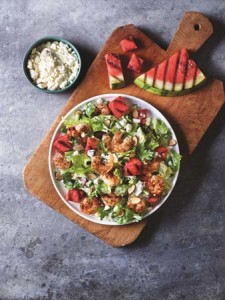 Applebee's Unveils 2,000 New Wood-Fired Grills Across U.S.
Applebee's is moving to take back America's neighborhoods – its roots as the country's largest casual dining restaurant chain – with the nationwide introduction of new wood-fired grills at nearly 2,000 of its U.S. restaurants and introduced USDA Choice steaks hand-cut in-house as the signature item of a new menu that elevates quality, flavor and freshness.
Inviting guests to follow the enticing aroma of American oak smoke into their neighborhood Applebee's, the brand recently launched the largest and most comprehensive marketing and advertising campaign in its history. The campaign's intent is to tell consumers the new "Hand-Cut, Wood-Fired" platform is the first chapter in a new Applebee's story.
"We're in the midst of a transformation at Applebee's, and we are recommitting ourselves to every aspect of the guest experience," said Julia Stewart, chairman and CEO of Applebee's parent company DineEquity and president of Applebee's. "Food is, of course, central to that, and in talking to guests, we discovered that a platform built on 'USDA Choice,' 'hand-cut in-house' and 'wood-fired' was not only powerful but had the potential to differentiate us in a noisy and crowded market."
The first menu items to hit the grills are certified USDA Choice Top Sirloin Steaks and Bone-In Pork Chops. Both items are hand-cut in Applebee's restaurants by trained meat cutters before they hit the grill with sizzle and smoke. Guests will immediately recognize something is new at their local Applebee's as wood corrals stacked with split American oak logs greet them at the entrance along with the mouth-watering aroma of oak wood grilling. Embracing its heritage and igniting its relevance and appeal to today's consumers, Applebee's seeks to solidify its standing as America's first choice grill and bar. Applebee's new wood-fired grills and the hand-cut steaks and other menu items cooked on them are available at participating Applebee's restaurants across the U.S. (Web Site) www.applebees.com
_____________________________________________________________________________________________________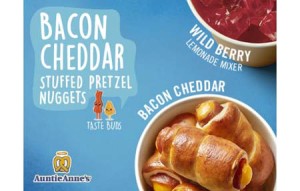 Auntie Anne's Promotes Bacon Cheddar Stuffed Pretzel Nuggets On Summer Menu
Auntie Anne's®, the world's largest hand-rolled soft pretzel franchise, has debuted a brand new innovation: Bacon Cheddar Stuffed Pretzel Nuggets. Available now through September 11, Bacon Cheddar Stuffed Pretzel Nuggets take the freshly baked, hand-rolled Pretzel Nuggets to a new level with melty, gooey cheddar cheese and irresistible, savory slices of bacon in every bite. Bacon Cheddar Stuffed Nuggets are now available at Auntie Anne's stores nationwide at a suggested retail price of $4.99.
"We're thrilled to introduce Bacon Cheddar Stuffed Pretzel Nuggets as a new, portable menu item for the summer," said Carol Pasquariello, Auntie Anne's Vice President of Marketing. "Our fans are always on-the-go, and we're delighted to bring them a convenient, versatile item that can fend off hunger between meals or serve as a meal of its own. Better yet, these nuggets pair perfectly with our new Wild Berry Lemonade Mixer." (Web Site) www.auntieannes.com
_____________________________________________________________________________________________________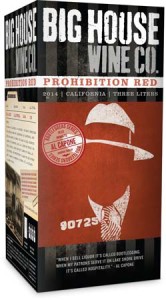 Big House Wine Company Re-Imagines New Prohibition Message And Package
Big House Wine Company has launched all-new packaging and a new design. The new look reflects the California brand's "big, bold and rebellious" heritage and style by celebrating the personalities and figures of the Prohibition era – a time when the boundaries between outlaw and common citizen were blurred. Each historic character bent the rules to supply every-day people with a drink, and each paid the price in prison, otherwise known as the "big house."
The redesigned package for each of Big House's seven California wines features the silhouette of a different notorious Prohibition bootlegger along with a historic quote from that person to pique further discovery. As with previous branding, varietals are tied to specific personalities, this time focusing on a distinct period in American history. Side panels tell their stories with an authentic photo for each character highlighting their role during these tumultuous years. From the first California brand with an all-screw cap line-up to the first with the Octavin® box, the new Big House packaging embraces the brand's pioneering history of innovation and cutting edge design.
"While the laws prohibiting the sale of alcohol turned men into mobsters and ladies into lawbreakers, these people actually did go to prison to supply Americans with drink," said Collin Cooney, Big House Brand Manager. "We are excited to engage today's consumer with the new Big House package highlighting these historic Prohibition stories with our retro design." (Web Site) www.bighousewines.com
_____________________________________________________________________________________________________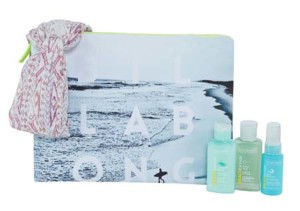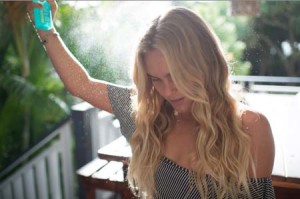 Billabong And John Frieda® Hair Care Team Up For Beach Season Promotion
The John Frieda® Beach Blonde® hair care team is aligning with bestselling surf brand Billabong for a partnership that's made for beach devotees. Launching this May, the partnership will include a number of exclusive bi-coastal events lasting all season long.
"The Billabong woman lives for days filled with perfect waves, sandy skin, and new adventures and the John Frieda® Beach Blonde® product line shares that same attitude. Bringing these two brands together is the perfect way for us to give women everything they need for their beach-loving, surf-inspired style," said Cathy Curtis, the Global Vice President Marketing for Billabong Women's.
To kick off the collaboration, the brands will be releasing an exclusive A Bikini Kinda Life X Beach Blonde® kit, which will include everything beach-lovers need for flawless beach hair. The kits will be filled with a selection of travel-sized John Frieda® Hair Care products from the Beach Blonde® line, as well as coveted accessories from Billabong-ensuring you have everything you need to keep that just-off-the-beach style long after the days of summer are gone. Packaged in an ocean-printed clutch, it's a must for wave-worshippers across the country.
"Beachy waves and just out-of-the-ocean style are not a summer trend-we know that women covet that look all year round," said Heather Warnke, Director of Marketing at Kao USA. "What better brand than Billabong, the ultimate purveyor of endless summer style, to be our partner in bringing this effortlessly-cool mindset to life."
(Web Site) www.popsigns.com
_____________________________________________________________________________________________________
McDonald's Features 'The Angry Birds Movie' Characters In Immersive Promotion
In conjunction with the worldwide release of The Angry Birds Movie this May, McDonald's is serving as a key collaborator, supporting the film in 119 global markets and in approximately 33,000 restaurants. Featuring both a global Happy Meal program and a first-of-its-kind digital program for McDonald's, there will also be a custom TV commercial airing globally and six additional custom original TV commercials in select markets to drive customers to flock to their local McDonald's restaurant. Support for The Angry Birds Movie will be immersive, featuring a total restaurant takeover from signage to product packaging to trayliners and more.
The innovative digital program includes supporting BirdCodes for Angry Birds Action!, Rovio's latest Angry Birds game released globally. With the game, users scan "codes" on various McDonald's products to unlock digital items within Angry Birds Action!. When scanned, the McDonald's BirdCodes, which can be found on McDonald's packaging including Happy Meal boxes, Big Mac boxes, fries boxes and other promotional materials (specific packaging varies by country) unlock an exclusive augmented reality mini-game that launches to life directly from mobile devices. The mini-game, once played, will also earn players valuable power-ups in Angry Birds Action!. The global Happy Meal program features two boxes and 10 custom premiums in the U.S. and other key territories, and a variety of other premiums in international territories. (Web Site) www.mcdonalds.com
_____________________________________________________________________________________________________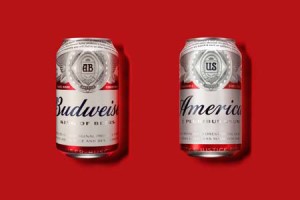 Budweiser Kicks Off 'America Is In Your Hands' Campaign This Summer
America's No. 1 full-flavored lager is taking its longstanding tradition of patriotic packaging even further this summer by replacing "Budweiser" with "America" on the front of its 12-oz. cans and bottles. The brand is also modifying Budweiser's iconic label to add copy that is central to American history, including phrases from the Pledge of Allegiance and lyrics from "The Star Spangled Banner" and "America the Beautiful." On shelves nationwide from May 23 through the election in November, these cans and bottles aim to inspire drinkers to celebrate America and Budweiser's shared values of freedom and authenticity.
Designed in partnership with Jones Knowles Ritchie New York, Budweiser's bold new look serves as the focal point for its summer-long campaign-"America is in Your Hands"-which reminds people from sea to shining sea to embrace the optimism upon which the country was first built. The "America" cans and bottles will star in the brand's new national TV spot, premiering June 1.
"We are embarking on what should be the most patriotic summer that this generation has ever seen, with Copa America Centenario being held on U.S. soil for the first time, Team USA competing at the Rio 2016 Olympic and Paralympic Games," said Ricardo Marques, vice president, Budweiser. "Budweiser has always strived to embody America in a bottle, and we're honored to salute this great nation where our beer has been passionately brewed for the past 140 years."
The "America is in Your Hands" campaign will come to life this summer during culturally relevant moments where Budweiser will be present, including Fourth of July celebrations, the Copa America Centenario soccer tournament, the 100th anniversary of the National Park Service, and events to celebrate the brand's six Team Budweiser athletes competing to appear in the Rio 2016 Olympic and Paralympic Games. The campaign will include billboards, murals, digital content, and retail activations along with additional surprises to be revealed throughout the summer. Budweiser is also unveiling new cans and bottles featuring a magnified view of the Statue of Liberty's torch, inspired by Team Budweiser, the brand's six Olympic and Paralympic hopefuls. (Web Site) anheuser-busch.comm
_____________________________________________________________________________________________________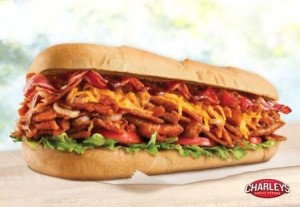 Charleys Philly Steaks Promotes New Habanero BBQ Chicken Sandwich
Charleys Philly Steaks, home to the world's number one Philly Cheese Steak, is introducing the new Habanero BBQ Chicken Sandwich. Bringing some kick to the Charleys menu, the new Habanero BBQ Chicken Sandwich uses all-white meat chicken and onions grilled fresh to order, and then is topped with shredded cheddar cheese, crispy bacon and a new Habanero BBQ sauce that perfectly blends sweet and smoky flavors with a spicy kick. Through July 10, customers can grab the Habanero BBQ Chicken Sandwich starting at only $5.49.
"Having recently been named 'most craveable' sandwich shop, we want to keep bringing our customers more sandwich options to love," said Vice President of Marketing, Jon Quinn. "The new Habanero BBQ sauce received high praise from our customers during a local test, and as the seasons change, we think it's the perfect time to roll this sandwich out nationwide." (Web Site) www.www.charleys.com
_____________________________________________________________________________________________________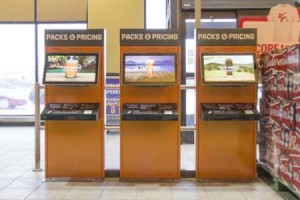 Cineplex Digital Media Reinvents The Beer Store's Iconic Beer Wall
Cineplex Digital Media has been selected by The Beer Store to support its mission to digitize and revamp the shopping experience. The Beer Store offers customers 648 brands, provided by 136 brewers. The new solution modernizes the retailer's 'Beer Wall,' which has traditionally been a static display of cans and bottles representing the store's beer offerings, and replaces it with interactive tablets, reducing clutter and streamlining operations. An effective sales-assist tool, the Pricing Information Centres (PICs) are free standing units that will provide customers with product visuals and pricing. They will also confirm product availability and inventory levels by individual location, as well as provide information to customers on convenient self-serve tablets connected to The Beer Store's central database. Enabling customers to search inventory levels for products by brand and category, many of the new units have already been successfully deployed in over 145 locations across the province.
"The Beer Store, along with its 25 brewer-owners from across Ontario, is working to enhance the customer experience in our stores, beginning with a store re-design," said Beer Store President Ted Moroz. "We engaged Cineplex Digital Media in an effort to provide our customers with an experience that is both engaging and efficient." (Web Site) www.cineplex.com
_____________________________________________________________________________________________________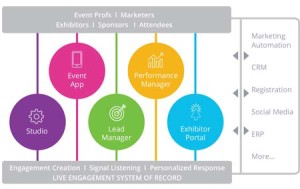 DoubleDutch Unveils New Live Engagement Platform
DoubleDutch has launched its new Live Engagement Platform that is purpose-built to transform analog events into digital, social experiences. With this platform events can finally be measured and managed as easily as other digital marketing channels such as Google ads, social or mobile campaigns and email marketing.
"We have long believed the true power of events has never been tapped, resulting in billions of dollars per year in wasted spend," said Lawrence Coburn, CEO and founder of DoubleDutch. "DoubleDutch is driven by our insight that the face-to-face actions, behaviors and conversations that happen at live events are a proxy for the purest source of intent – exponentially more powerful than a Google search or an email open. But until now, there has been no way to digitize and capture this engagement data. The DoubleDutch Live Engagement Platform converts analog events into digital social experiences that can be measured, managed and monetized."
Prior to DoubleDutch, events results were difficult to measure. DoubleDutch solves this problem by developing a new technology "stack" for live events with its Live Engagement Platform. At the core of each live event is a mobile Live Engagement Event App, which amplifies what's happening and energizes attendees to engage. It gives attendees, speakers, sponsors and exhibitors a channel by which they can interact with each other and augment the physical experience. (Web Site) www.doubledutch.me
_____________________________________________________________________________________________________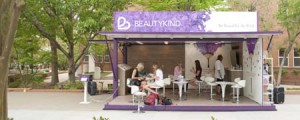 BeautyKind's College Tour Launches Using Boxman's 20′ Container Suite
BeautyKind features a collection of prestige beauty products including some of the best brands in makeup, skincare, fragrances, body care, hair, and nail products. A college campus was the perfect spot for the BeautyKind team to develop relationships with students. The services BeautyKind offered were perfect for the on-the-go mode – 10-minute manicures and makeovers.
For BeautyKind's college tour, Boxman Containers used a 20′ Suite. A Boxman container was outfitted with beautician chairs, mirrors, and plenty of products to sample. BeautyKind also provided makeovers, manicures, pedicures, and had online portals for visitors to purchase their favorite products. The purpose-built suite had a full upper deck and wing walls, and was painted a royal purple to really make the BeautyKind brand come to life. (Web Site) www.boxmanstudios.com
_____________________________________________________________________________________________________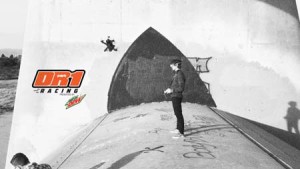 Mountain Dew And DR1 Racing Partner For Launch Of Global Drone Racing Series
With the drone industry charged, Mountain Dew® and DR1 Racing, have formed a global partnership full of industry firsts. Featuring the top drone racing pilots in the world, this newly formed drone racing series marks the first branded partnership and national broadcast for this burgeoning sport. Headlining the series, the DR1 Invitational presented by Mountain Dew will air this August in a one-hour broadcast special. DR1 will also be the first truly live drone series to stream globally on Twitch, the world's leading social video platform and community for gamers. In addition to the partnership with DR1, DEW unveiled its new, high-octane TV and digital spot "Drone Hunting" to anchor year two of the brand's global "Do The DEW" marketing campaign, taking inspiration from the brand belief, "it doesn't exist until you do it."
"For more than 20 years, 'Do The DEW' has been much more than a slogan for DEW Nation," said Greg Lyons, senior vice president, marketing, Mountain Dew. "It's about taking inspiration from the world and people around you and creating an exhilarating damn good time. With drone racing just now beginning to bubble up as a sport, and our partnership with DR1 Racing, we saw our 'Drone Hunting' TV creative as an example of how technology impacts culture, giving way to new ideas."
The DR1 Invitational presented by Mountain Dew will showcase 12 of the top drone racing pilots in the world as they compete for the title at the iconic Sepulveda Dam in Los Angeles this summer. Pilots, who control drones from the top of the dam, will face down a gauntlet of environmental and man-made obstacles as they fly their drones at speeds of more than 80 MPH while spectators watch on from above. Over the course of two days, the race will be broken up into heats, qualifiers and finals. Additional PepsiCo brands supporting the DR1 Invitational presented by Mountain Dew include Amp Energy® and Doritos®. (Web Site) www.pepsico.com
_____________________________________________________________________________________________________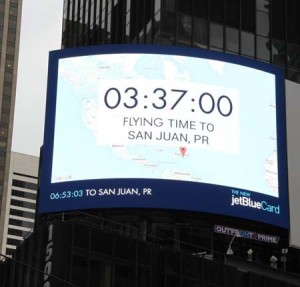 OUTFRONT Media Launches First App-based Billboard In Times Square
OUTFRONT Media, one of the largest out-of-home media companies in the U.S., announced the next major milestone of the company's ON Smart Media platform on their 2200 square-foot billboard at 1500 Broadway in New York's Times Square: the first digital billboard deployment of ON Smart Media's Liveboard and advertising.app (ad.app) technology that consists of connected, digital displays that run Android-based advertising applications. By bringing its next-generation advertising ecosystem to one of the world's most iconic locations, OUTFRONT Media redefines the consumer advertising experience and offers substantially more value for brands.
JetBlue and Barclaycard are the first advertising partners to combine the power of real-time data and creative storytelling with their very own ad.app to showcase how customers can fly faster than they think with the new JetBlue® Card, one of a suite of credit card products that offer the latest way to earn points in JetBlue's TrueBlue loyalty program. Developed in collaboration with ON Smart Media, the JetBlue Card ad.app utilizes multiple real-time data feeds and a complex rules engine to calculate and visualize the travel time needed to catch the next JetBlue flight departing New York City's John F. Kennedy airport to a selection of destinations. A series of connected data feeds take into account traffic time, airport dwell time and flight information to inform a countdown clock, which tracks the overall travel duration to featured destinations. The ad.app will also present a predetermined hashtag to the viewers at select times. The first viewer to tweet each hashtag to JetBlue's Twitter handle (@JetBlue) will win a voucher toward one round-trip JetBlue flight. (Web Site) www.outfrontmedia.com
_____________________________________________________________________________________________________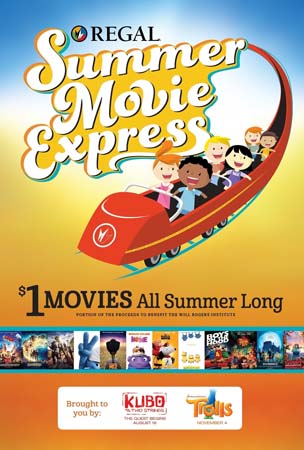 Regal Entertainment Offers $1 Movies For 2016 Summer Movie Express Promotion
Regal Entertainment Group, a leading motion picture exhibitor owning and operating the largest theatre circuit in the United States, is celebrating the 25th year of the Summer Movie Express and its impressive lineup of family friendly films. The Summer Movie Express continues its rich tradition of offering these films for only a dollar at over 330 Regal Cinemas across the country. Each week during the summer, there will be two featured films at the early morning matinee show time of 10:00 am.
"The Summer Movie Express is an institution to so many and one that signifies the unofficial start of summer," said Ken Thewes, Chief Marketing Officer at Regal Entertainment Group. "Many families make this a summer tradition and we are excited to offer them a great selection of movies this year. And for Regal, this helps us instill that love of moviegoing in another generation."
"With a wide variety of films this summer starting with The Lego Movie and ending with The Lorax, we know families will be boarding the Summer Movie Express at Regal," said Ken Foreman, Vice President of Film Marketing at Regal Entertainment Group. "This annual program provides an excellent opportunity for families to enjoy the movies together week after week." (Web Site) www.regmovies.com
_____________________________________________________________________________________________________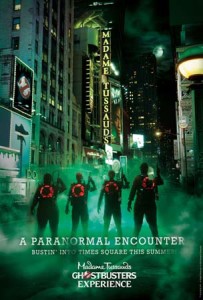 Ghostbusters-Themed Immersive, Virtual Reality Experience Tied To Movie, Opens At Madame Tussauds
Ghostbusters, Sony Pictures, Madame Tussauds New York, Ghost Corps and THE VOID have teamed up to bring Ghostbusters to life like never before. Included in the multi-sensory, all-immersive environment will be Ghostbusters: Dimension, a first-of-its-kind, virtual reality (VR) experience based on the studio's new Ghostbusters movie. The VR experience will launch exclusively as part of the Ghostbusters Experience at Madame Tussauds New York in their legendary Times Square attraction. The construction of this multi-layered and sensory environment is already underway and is designed to fully immerse visitors into the fantastical and spirited world of the new film. In Ghostbusters: Dimension, developed by THE VOID in collaboration with Ivan Reitman, Paul Feig and Sony Pictures, audiences will experience what it is like to be a Ghostbuster, tracking and trapping a supernatural foe through a New York apartment complex in an environment that combines physical props and sets, real-time interactive effects, and virtual reality technology designed by THE VOID.
"Ghostbusters has an incredible, passionate fan following, and now VR technology allows the fans to become a Ghostbuster themselves within Madame Tussauds New York. The technology is breathtaking, the experience is thrilling, and what better way is there to use VR, than to let audiences inhabit the stories they love," said Ghostbusters creator Ivan Reitman.
"We are thrilled to work with Madame Tussauds and THE VOID to bring our iconic franchise to life in the heart of New York City. Fans of Ghostbusters will have the opportunity to take a walk through an immersive environment with iconic scenes from the film, and bust ghosts using cutting edge virtual reality technology," said Mark Caplan, Senior Vice President, Sony Pictures Consumer Products. (Web Site) www.sonypictures.com
_____________________________________________________________________________________________________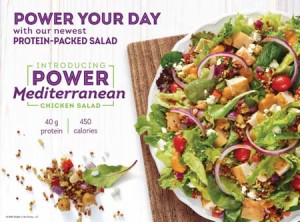 Wendy's Adds New Power Mediterranean Chicken Salad To Menu
Eating better just got a whole lot tastier with the addition of Wendy's new Power Mediterranean Chicken Salad to its permanent menu lineup. Wendy's Power Mediterranean Chicken Salad is the easiest, better-for-you choice you'll make all day. With nearly a day's worth of protein and made with a savory, delicious blend of ingredients like quinoa, fire-roasted vegetables and sundried tomatoes, this bold salad delivers on fresh Mediterranean-inspired flavors. All these flavors culminate in a bold, delicious salad that delivers 80 percent of your daily recommended protein, one third of your daily recommended fiber, and a full day's recommended serving of vegetables-all in one tasty salad!
"At Wendy's, our salads are all about fresh, on-trend ingredients that give you a great-tasting experience different from anything you can find in QSR," said Kurt Kane, Wendy's Chief Concept and Marketing Officer. "Our new Power Mediterranean Chicken Salad features a delicious blend of ingredients like feta, quinoa, fire-roasted vegetables and sundried tomatoes-this is a salad experience people are going to love." (Web Site) www.aboutwendys.com
_____________________________________________________________________________________________________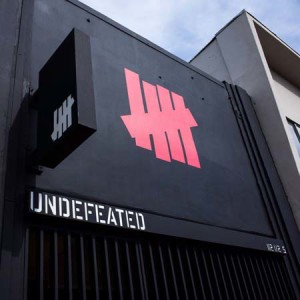 Virtual Reality Experience Promotes Undefeated x NikeLab Dunk Lux Shoe Launch At Pop-Up Store
IM360, a Digital Domain company, has partnered with leading lifestyle streetwear brand Undefeated on a unique virtual reality experience called "CourtVision" to launch their new shoe collaboration, the Undefeated x NikeLab Dunk Lux.
The original two minute VR film puts fans courtside as renowned basketball handler Pat the Roc shows off his skills in an immersive environment providing viewers a 360° experience, backed by an original musical score by producer Nosaj Thing. In support of the shoe release, the Undefeated Pop-Up Store in Los Angeles will be open to the public between April 21st and May 1st, and will feature a NikeLab installation where visitors can experience "CourtVision" on VR headsets. In addition, a limited number of Undefeated-branded virtual reality cardboard viewers will be available as a gift-with-purchase promotion by Undefeated.
"We've unveiled some big sneaker collaborations in the past, but the opportunity to roll out the new Undefeated x NikeLab Dunk Lux shoes in VR takes it to another level," said Ilias Panayiotou, Brand Director, Undefeated. "IM360, Digital Domain and our in-house creative team strived to create something innovative, and we can't wait for fans to see the results." (Web Site) www.im360.com
_____________________________________________________________________________________________________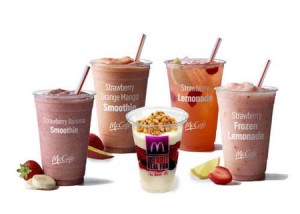 McDonald's Promotes Berry-tastic Menu Items
McDonald's is conducting a Berry-tastic promotion with new menu items featuring berries this summer. New Strawberry Orange Mango Smoothie created for northern California joins the McCafé Family with a strawberry puree that is made with strawberries 100% grown from the Central Coast of California. It will be available at all McDonald's restaurants in northern California from now through October 2016. McCafé Strawberry Lemonade combines lemonade with strawberry purée poured over ice and garnished with a lemon slice. This delicious drink is available in the Chicagoland area from May 16 until August 2016. McCafé Frozen Strawberry Lemonade combines lemonade with a puree-base strawberry syrup and blended with ice. This refreshing drink is also available in the Chicagoland area from May 16 until August 2016. McCafé Strawberry Banana Smoothie combines strawberry banana smoothie base with ice and creamy low-fat yogurt. This flavorful blend is available nationwide. Fruit 'N Yogurt Parfaits combines low-fat vanilla yogurt layered with plump blueberries, sweet strawberries all topped with crunchy granola. This 150-calorie hand-prepared parfait is available nationwide and served all day.
All farms producing strawberries for McDonald's are audited by third-parties during each harvest season. Strawberries are packed into refrigerated trucks to their destinations. Independent, third party companies inspect every load of strawberries for quality, color, firmness, and character to ensure a great experience when consumers visit McDonald's. (Web Site) www.mcdonalds.com
_____________________________________________________________________________________________________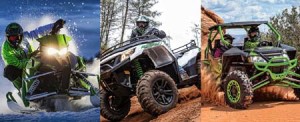 Arctic Cat Launches Arctic Cat 360 VR Experience
The Arctic Cat company is launching the new Arctic Cat 360 Wildcat VR experience, featuring Tony Stewart, at Rally on the Rocks in Moab, UT. Drivers are the co-pilots in their own Wildcat side-by-side, as they buckle in for some of the world's best rock climbing and red sand riding that Utah has to offer. Taking in the views around them, riders will traverse a variety of terrain obstacles including rocks and sand while ascending to the top of a Grand Canyon-esque overlook.
Arctic Cat is the first powersport OEM taking event marketing to places unseen by most off-road and snowmobiling enthusiasts, with a fully immersive, virtual ride via the Arctic Cat 360 experience featuring Samsung Gear VR headsets powered by Oculus. Samsung Gear VR headsets allow consumers visiting Arctic Cat event displays and dealerships to feel the heart-pumping adrenaline of steep drops, hill climbs and off-camber riding via an Arctic Cat snowmobile or Wildcat™ UTV in an incredibly realistic, 360-degree virtual reality world.
"This remarkable technology brings a virtual demo ride experience to consumers without leaving our event display or showroom floor. This is one more way we are providing the Ultimate Off-Road Riding Experience," said Greg Williamson, Arctic Cat chief marketing officer. "Arctic Cat launched the snowmobile virtual reality ride along with pro backcountry snowmobilers, Rob Kincaid and David McClure, in March at our snowmobile dealer show. In every region of North America where we have displayed this snowmobile-focused VR experience, the success has been amazing. This has led us to launch a second Wildcat ride along with Tony Stewart. Experiencing virtual reality, together with our other event activation touch points, has continued to drive customer conversion to Arctic Cat products." (Web Site) www.arcticcat.com
_____________________________________________________________________________________________________
First Protocol Acquires BKA
First Protocol, a leading international events agency operating from offices in London, New York, Los Angeles and Singapore, has acquired Barkley Kalpak Agency (BKA), an award-winning creative and experiential agency based in New York City. The acquisition of BKA further establishes First Protocol as one of the leading international events agencies, enhancing its client portfolio in several key industries and service areas.
First Protocol, which celebrates its 20-year anniversary this year, specializes in the design and delivery of high-quality, live events for some of the world's most iconic companies. The acquisition will further complement First Protocol's offerings in strategy, concept development and creative direction, which are strengths of BKA. (Web Site) www.firstprotocol.com
_____________________________________________________________________________________________________
Ibotta Launches Dynamic Segmentation
As part of its mission to help retailers drive incremental sales and new customer acquisition, Ibotta, the leading mobile shopping app that pays consumers cash back on their everyday purchases, has launched Dynamic Segmentation. This capability allows marketers to leverage their Customer Relationship Management (CRM) data to intelligently create segmented campaigns by delivering personalized media content and rebates based entirely on a consumer's relative brand loyalty. Ibotta is partnering with LiveRamp, the leading provider of data connectivity and onboarding services, to further enhance its Dynamic Segmentation offering.
Ibotta's 100 percent logged-in mobile platform allows retailers to ensure that each consumer is exposed to a unique offer and branded interaction that's relevant to their prior purchase behavior. For example, retailers can show a loyal customer a more modest rebate and reserve the most compelling offers to entice new customers. Variable cost structures ensure that retailers' marketing dollars are allocated towards promotions that support their primary acquisition objective, while still driving incremental trips and higher average basket sizes across loyal and occasional shoppers. (Web Site) www.ibotta.com
_____________________________________________________________________________________________________
The Mars Agency Appoints Tammy Brumfield To Lead Its Retail Marketing Practice
The Mars Agency has added Tammy Brumfield as Senior Vice President, leading its Retail Marketing Practice and reporting to Rob Rivenburgh, CEO, North America. She will be based in Chicago. Brumfield will continue to advance the agency's best-in-class retail capability, leading the team in the development of strategic retail plans to help clients partner with retailers across channels and drive results. She will also champion the agency's retail insights and innovation capabilities. She was most recently VP, Shopper Marketing at ConAgra Foods, a Chicago-based CPG company, where she spent the last 13 years. (Web Site) www.themarsagency.com
_____________________________________________________________________________________________________
Quadron Partners With Accuware To Provide Turnkey Solutions For Retail Analytics
Quadron and Accuware have partnered to deliver turnkey solutions able to provide business intelligence insights for bricks-and-mortar retail, shopping malls, and anyone needing to analyze the utilization of physical spaces and visitors' behavior in them. Quadron's solution includes key features enabled by indoor location technology. Store Performance Insights delivers analysis of a store's performance by measuring visitors' traffic patterns throughout the venue, such as dwell time and preferred path. Shopper Heat Maps, to visualize how a store is performing and optimize space to maximize conversions. Visual Merchandising and Window Performance, to accurately measure the performance of storefront windows and optimize visual merchandising practices. Customer Engagement, to send the right offer to the right customer at the right trigger. The solution also includes real-time tracking, instant notifications, staff management, custom reporting and guest secure Wi-Fi service, which delivers deeper insights about visitors' habits.
Accuware's WiFi Location Monitor deployed throughout a store provides the location-aware platform that powers Quadron, from unobtrusive monitoring of visitors' movements, delivering real-time and historical location of store visitors, to identification of new and repeat visitors. (Web Site) www.quadron.me
_____________________________________________________________________________________________________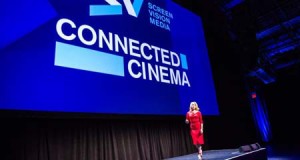 Screenvision Media Unveils 'Connected Cinema' Experience To Elevate Impact Of Brand Storytelling
Recently rebranded Screenvision Media, a national cinema advertising leader, has rolled-out the industry's leading "Connected Cinema" experience, providing the ultimate canvas for brand storytelling. Through new tech alliances with MovieTickets.com, Timeplay, Shazam, EdisonX and Branded Entertainment Network, Screenvision Media is extending and harnessing the unrivaled impact of cinema's premium video with the ability to engage with consumers before, during and after their movie-going journey.
Consumer brand advertisers will also be given the opportunity to extend the reach of on-screen campaigns to the digital platforms of MovieTickets.com and Hollywood.com.
This relationship enables MovieTickets.com to provide aggregate front-end insights to Screenvision Media by connecting moviegoers and specific movies to purchase behavior, as well as back-end analytics to elevate campaign success measurement. The addition of this data to information gathered through mobile technology alliances with SITO Mobile, Mobiquity Networks (MOBQ) and Gimbal, will augment insights and enhance on-screen targeting. To extend in-theatre engagement, Screenvision Media forged an alliance with Timeplay, which puts the moviegoer in the driver's seat to control and impact the action on the screen through their mobile device. Brands will be able to integrate into Screenvision Media's Front & Center preshow with interactive experiences such as branching video and multi-player gaming with leaderboards and prizes. The platform will be rolled out in 1,000 screens by January 2017. Brands will not only be able to integrate into Screenvision Media's Front & Center preshow but also into 2017 blockbuster films themselves through an exclusive alliance with Branded Entertainment Network (BEN). Additionally, Screenvision Media announced a renewed alliance with Shazam, one of the world's most popular apps used by hundreds of millions of people each month to magically connect to the world around them. In addition to tapping into Shazam's enhanced audio and visual recognition capabilities, Screenvision Media will be working exclusively with the company on the creation of branded Shazam Sessions. Screenvision Media will continue to enable brands to tap into new opportunities outside of the theatre through an exclusive alliance with EdisonX with the creation of a virtual Movie GiftShop. (Web Site) www.screenvisionmedia.com
_____________________________________________________________________________________________________


_____________________________________________________________________________________________________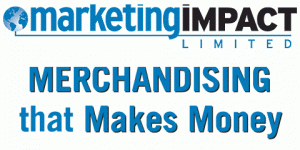 _____________________________________________________________________________________________________

_____________________________________________________________________________________________________
CLASSIFIED ADS

_____________________________________________________________________________________________________

CLICK ON IMAGE TO VIEW DIGITAL EDITION

_____________________________________________________________________________________________________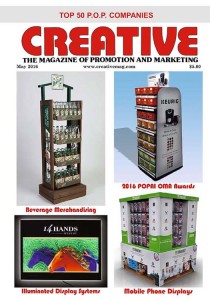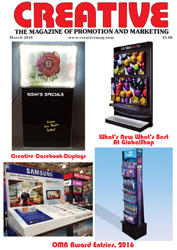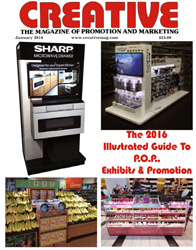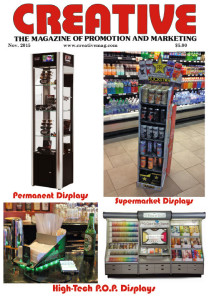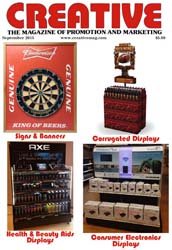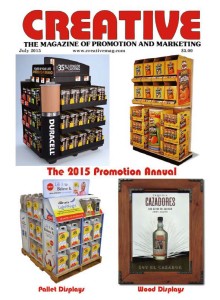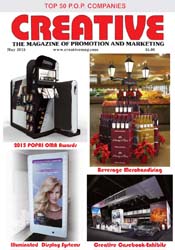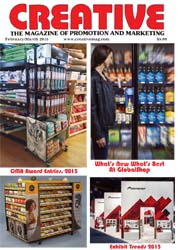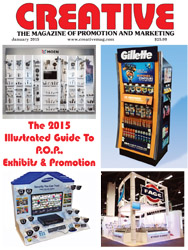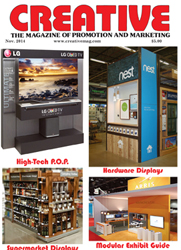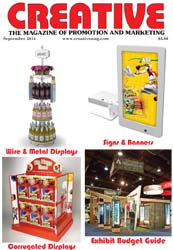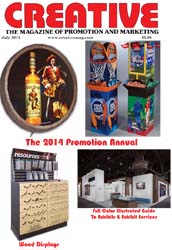 MAY 2014 ISSUE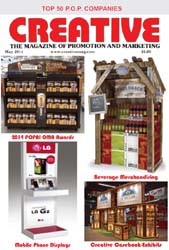 MARCH 2014 ISSUE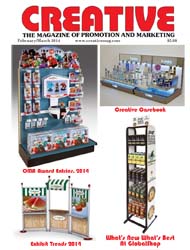 JANUARY 2014 ISSUE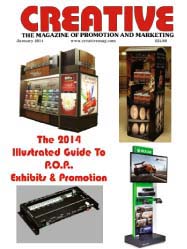 NOVEMBER 2013 ISSUE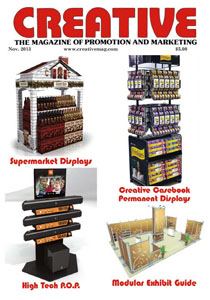 SEPTEMBER 2013 ISSUE



MAY 2013 ISSUE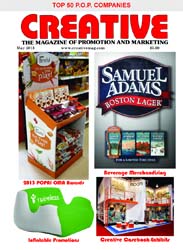 MARCH 2013 ISSUE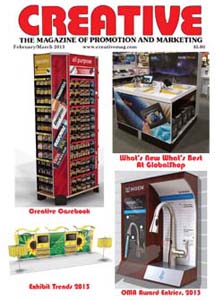 JANUARY 2013 ISSUE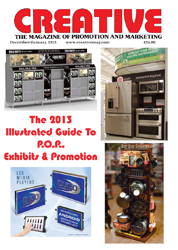 NOVEMBER 2012 ISSUE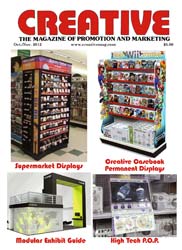 SEPTEMBER 2012 ISSUE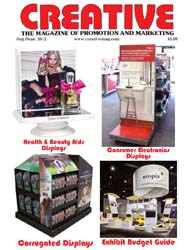 JULY 2012 ISSUE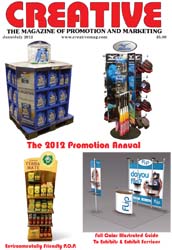 MAY 2012 ISSUE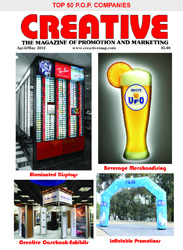 JANUARY 2012 ISSUE