_____________________________________________________________________________________________________


_____________________________________________________________________________________________________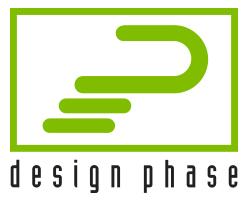 _____________________________________________________________________________________________________


_____________________________________________________________________________________________________


_____________________________________________________________________________________________________


_____________________________________________________________________________________________________


_____________________________________________________________________________________________________


_____________________________________________________________________________________________________


_____________________________________________________________________________________________________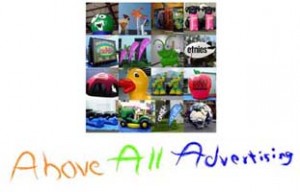 _____________________________________________________________________________________________________

_____________________________________________________________________________________________________

_____________________________________________________________________________________________________

_____________________________________________________________________________________________________

_____________________________________________________________________________________________________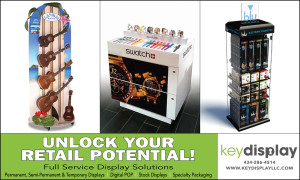 _____________________________________________________________________________________________________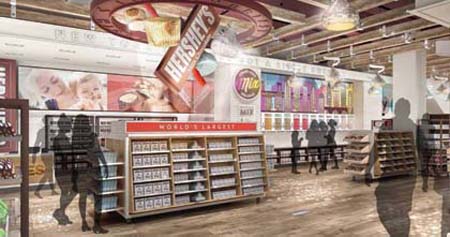 Hershey's Chocolate World Attraction Unwraps New, Immersive, Sensory Experience In Times Square
The Hershey Company has opened its new, expanded location of Hershey's Chocolate World Times Square Attraction. The new store will give approximately four million visitors a year more ways to experience chocolate and Hershey brands than ever before, from an authentic camper where customers can enjoy made-to-order s'mores, to the warm-baked goods and Hershey-inspired treats at the HERSHEY'S Kitchens Bakery. In addition to its larger footprint and in-store experiences, the new Hershey's Chocolate World Times Square Attraction also features a state-of-the-art, 91-foot digital billboard that soars ten stories above the heart of Times Square, not to be missed by fans near or far.
"Hershey was the first confectionery company to create a destination for people to experience our brands firsthand, with a legacy spanning nearly 50 years," said Suzanne Jones, Vice President, The Hershey Experience. "Today, we're proud to push our legacy forward in Times Square, the crossroads of the world. We've succeeded in creating a landmark destination where chocolate lovers will experience something unlike anything they've seen, smelled or tasted before."
Located in the 20 Times Square building at 701 7th Ave. with entrances located on West 47th Street and 7th Avenue, the new Hershey's Chocolate World Times Square Attraction is nearly three times the size of the original location and features exciting experiences for the more than four million visitors annually, including: Hershey's S'mores Experience: Hershey's largest permanent s'mores experience with an authentic camper where visitors can enjoy made-to-order s'mores. HERSHEY'S Kitchens Bakery: Enjoy warm-baked goods and beverages, including more than 10 new Hershey-inspired treats.
Amazing Candy Machine: Let your imagination run wild as you mix and match your favorite Hershey products. Sweet Personalization: Personalize your very own Hershey's Milk Chocolate Bar wrapper to capture your Times Square memory. Through its partnership with The Culinary Institute of America (the other CIA), the HERSHEY'S Kitchens Bakery, which has its own entrance on 47th Street, delivers a line of warm-baked goods and beverages, such as Hershey's Triple Chocolate, Reese's Peanut Butter and Cookies N' Creme-themed brownies, Hershey's Double Chocolate S'mores, Hershey's Melted Hot Chocolate and Hershey's Chocolate Spritzer drink. (Web Site) www.thehersheycompany.com
_____________________________________________________________________________________________________
ASICS Opens First Flagship Retail Location In NYC
ASICS America Corporation, the true sport performance brand, opens the doors to its first U.S. flagship store featuring two brands in the ASICS family – ASICS and ASICSTIGERTM. The new store on the famed Fifth Avenue in New York City is designed to represent its storied heritage and its mantra and trademark, SOUND MIND, SOUND BODYTM as well as unveil a new platform for the brand to reach a wider variety of consumers.
ASICS is the acronym for 'Anima Sana In Corpore Sano', meaning "A Sound Mind in a Sound Body" in Latin, encouraging the pursuit of mental and physical health and well-being. This mantra will be consistently channeled through the fully integrated sports environment brought to life in an innovative and elevated shopping experience where both the mind and body are inspired. For the first time in a brand-owned location in the U.S., ASICS will feature a modulating showcase of two distinct brands in its portfolio, each with its own unique offering: ASICS – Shoes and apparel designed for athletes or sports enthusiasts with the purpose of improving performance by continuing to offer the best product; building upon technological advances and applying fundamental and applied research of the human body and its needs in athletic gear. ASICSTIGERTM – Drawing inspiration from the authentic Japanese heritage of ASICS, ASICSTIGER is a lifestyle brand that takes a street-inspired approach to classic footwear and apparel silhouettes.
"ASICS is proud of its unique approach to the retail experience and our product development that focuses on maintaining a healthy lifestyle as a whole. By combining two of our uniquely different brands, we are offering consumers a wide range of quality performance and lifestyle shoes and apparel for an array of needs – directly addressing the shift in the way people are working out and moving today," said Gene McCarthy, President and CEO, ASICS America Corporation. "We are truly excited to see how consumers respond when we bring the essence of our brand and our heritage to the streets of New York City for our biggest presentation of the brand yet."
Located on Fifth Avenue, the shopping mecca of New York City, the new space balances the highly technical aspects of the brand's products – a sound body – with natural, warm finishes, features and materials – a sound mind – resulting in an environment that immerses customers in a world where both the mind and body are stimulated. This new global retail concept, combining performance and lifestyle product, represents the pinnacle of the new global concept designed by Brinkworth and is reflected across point of sale areas globally. ASICS' new global campaign I MOVE ME TM will be brought to life via a sensory experience exhibited by sight, sound and motion. In-store elements include an infinity mirror, LED light columns and I MOVE ME visuals, which will be strategically placed throughout the space and prominently displayed in the large floor to ceiling windows for maximum exposure both on the interior and exterior. (Web Site) www.asics.com
_____________________________________________________________________________________________________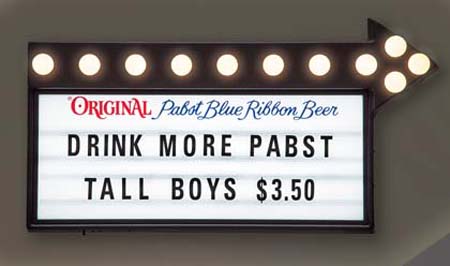 Pabst Blue Ribbon Retro Cinema Sign
Bringing an old design up-to-date is what this Pabst Blue Ribbon Retro Cinema sign is all about. The latest in LED technology was incorporated into this cleanly designed retro look, featuring sequencing "throwback" warm white LEDs to attract attention and wayfinding direction.
This attractive, eye-catching sign is 36″ W by 18″ H by 3″ D, thus creating a dominate presentation no matter where it is placed. The large super-bright white messaging area allows the retailer to call out the PBR "Special of the Week" using an easy-to-install black font kit that is included with the sign. The retailer can adjust the desired speed of the animation for dramatic effect or select the constant-on setting for bold illumination. The Pabst Blue Ribbon Retro Cinema Sign was co-developed by Everbrite, (Web Site) www.everbrite.com
_____________________________________________________________________________________________________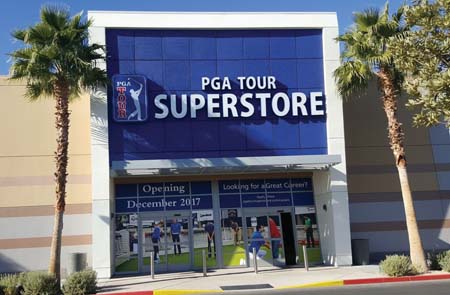 PGA TOUR Superstore's Las Vegas Experiential Golf Retail Store Opens In Las Vegas
PGA TOUR Superstore is ushering in a new experience for Las Vegas area residents and visitors with the opening of its interactive retail store, located at Downtown Summerlin®, a premier shopping destination located in the master-planned community of Summerlin® in Las Vegas, Nevada.
Inside PGA TOUR Superstore, golf enthusiasts of all levels can experience in-house custom club fittings and repair, along with lessons from certified teaching professionals. In addition, practice hitting bays with swing analysis software, interactive simulators and an expansive 1000 square foot putting green are available for customers use. PGA TOUR Superstore will offer a huge selection of clubs, equipment and footwear, as well as a wide variety of apparel for men, women and juniors.
"At PGA TOUR Superstore we are committed to inspire all types of golfers – from beginners to avid players to help play their best and enjoy the game of golf. For us, it's all about building relationships," said Dick Sullivan, President & CEO, PGA TOUR Superstore. "Las Vegas is considered one of best communities in the US for golf and we are thrilled to finally bring our truly unique store experience to the region."
"In addition to offering a wonderful retail experience, PGA TOUR Superstores often serve as a gateway to the sport, engaging participants through lessons, clinics and practice bay sessions," said Steve Mona, CEO of the World Golf Foundation. "PGA TOUR Superstores play an integral part in growing the game and adding one in the golf hotbed of Las Vegas will only serve to further that role." (Web Site) www.pgatoursuperstore.com
_____________________________________________________________________________________________________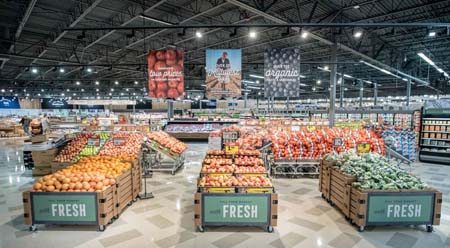 Meijer Debuts Newly Remodeled Rockford, Michigan Supercenter
Meijer celebrated the completion of this year's 22nd newly-remodeled supercenter in Rockford, Mich. The updated store has been designed to adapt to the needs of today's customers, with an enhanced prepared foods area for grab-and-go convenience that offers Pan Asian cuisine, a pizzeria, fresh sushi and a sandwich shop.
"We continue to focus on updating our stores to bring the best retail experience to our customers," said Meijer President and CEO Rick Keyes. "This was a major remodel, and we are very pleased to make this investment and renew our commitment to Rockford and the Algoma Township community."
Updates to the Rockford supercenter began in June and were completed in six months, following Leadership in Energy and Environmental Design (LEED) standards. Improvements include an enhanced store layout with an updated pharmacy area, expanded grocery and health and beauty sections, updated apparel department and an all new pet department providing a specialty pet store feel. Key updates also include lighting, heating, refrigeration and parking lot improvements. The remodeled 192,000-square-foot Rockford store also provides the Midwestern retailer another flagship location, where the company can test new innovations and programs for consideration at other stores. In 2017, the Grand Rapids, Mich.-based retailer aggressively remodeled stores in key Midwestern markets, such as Cincinnati, Louisville, Indianapolis, and suburban Chicago. (Web Site) www.meijer.com
_____________________________________________________________________________________________________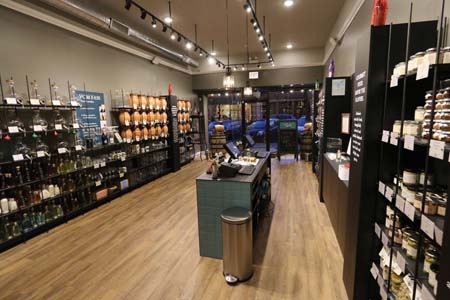 VomFASS Lincoln Square Opens In Chicago, Illinois
The city of Chicago's first vomFASS, a European-style store selling imported oils, aged vinegars, wines, spirits and liqueurs straight from the cask, has opened at 4755 N. Lincoln Ave. in Chicago, Illinois.
Located in the heart of the popular Northside neighborhood, already to home to several European-style food destinations, vomFASS, which translates from German as "from the cask," sells a variety of other products from around the world, including spices, spreads, syrups, pastas, olives and gift-boxed samplers for holiday- and year-round giving.
"Unlike when you shop online, virtually everything here is available to taste before you buy," said owner Michael Aldrich." "Many Chicago-area residents are already familiar with our products from their travels throughout the U.S. and Europe. We feel right at home in this vibrant neighborhood, which coincidentally was settled by German immigrants in the 1840s. It's close to public transportation, has a loyal customer base that shops local, and several food stores and businesses close by that complement what vomFASS offers." (Web Site) www.vomfassusa.com
_____________________________________________________________________________________________________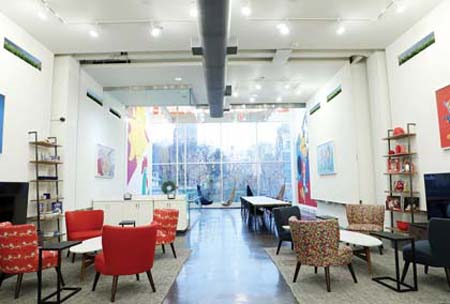 New And Improved Kellogg's® NYC Café Opens In Union Square
Kellogg's® NYC Café is back and better than ever, located at 31 E. 17th St. Five times the size of its predecessor, the new Kellogg's NYC Café offers exciting new ways to explore the unexpected flavors of cereal – all day, every day. The new 5,000-square-foot space boasts a brand new cereal-inspired menu, with a few returning fan favorites.
The menu also features several items developed by designer, foodie and lifestyle expert Lauren Conrad, who has partnered with Kellogg's® for the opening of the new café. She has also created several other seasonal items that will be incorporated into the menu in the upcoming months.
"Kellogg's® NYC Café is the perfect place for people to think and dream bigger when it comes to cereal," said Conrad. "I'm excited to share my tasty new creations and see what cereal tricks others who visit the café have up their sleeve." The menu will include: Homemade Eggo® waffles, fresh off the griddle (a first in the waffle's nearly 64-year history) with Corn Flakes® crusted chicken and maple butter (limited time only). DIY cereal bar, which will have more than 30 different ingredients on hand – such as nuts, jams, candied orange peel, matcha and espresso powder, date molasses tahini, yellow cake mix, seasonal fruits and more. Masala Time Snack Mix as a pre-packaged grab-and-go treat. Pop-Tarts® ice cream sandwiches featuring OddFellows ice cream and many more cereal-centric surprises. Open seating and an immersive kitchen welcome Kellogg's® NYC Café guests, and an Instagram-friendly nook features lighting, props and angles for social-savvy cereal lovers to snap their picture-perfect bowl of cereal.
"We're thrilled to open the doors to a bigger, more dynamic Kellogg's® NYC Café tomorrow," said Aleta Chase, Marketing Director for Kellogg's®. "We are excited to bring even bigger ideas to life in our new home and create fun, unique cereal experiences that feed into foodie culture."
Kellogg's® has also teamed up with special collaborators like Misen, KitchenAid, The Inside, Crate & Barrel, MadeIn, Nintendo, and more to take the café experience to a new level.
"The first Kellogg's® NYC Café was just the tip of the iceberg in terms of creative possibilities," said Anthony Rudolf of Co.create. "This new space creates a hangout where guests can inspire and be inspired by how fun a bowl of cereal can be."
_____________________________________________________________________________________________________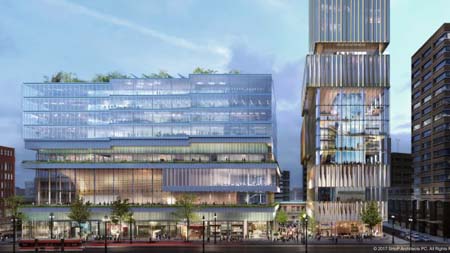 Bedrock Breaks Ground On $1 Billion Unique, Iconic Development In Downtown Detroit
Bedrock has broken ground on the site of the former Hudson's Department Store in downtown Detroit on Woodward Avenue. The start of construction follows years of planning and preparation that has resulted in a transformational development that will serve as a hub for attractions, shopping, conferences, events, exhibitions, views of the city and region from a Skydeck 800 feet in the air, presentation theaters and more in Detroit on a site that is symbolic to so many across the region.
The scale of the project is designed to be a destination aimed at attracting residents, visitors, businesses and talent from across the city and around the world and is an important first step toward Bedrock's commitment to invest $2.1 billion in Detroit through four transformational projects. The project is technically two separate buildings: A 58-story residential tower and a 12-story building that will contain a ground floor market, a large, flexible exhibition space designed to accommodate a broad spectrum of events, conferences, technology attraction and more. The tower will have a capacity of 330-450 residential units, depending on final design and decisions around the size of each unit. The project will also have 700 below-grade parking spaces. The vision for the development is to create an environment that allows people to innovate and collaborate on tomorrow's great ideas, while bringing the best ones to life. A space where students will be inspired, where artists will display their creativity for the world, as well as a gathering spot where the community can come together.
_____________________________________________________________________________________________________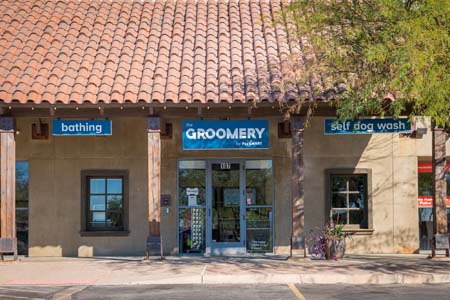 The Groomery By PetSmart™ Opens In Scottsdale, AZ
PetSmart has launched The Groomery by PetSmart™ (The Groomery), the retailer's innovative new store concept focusing exclusively on pet grooming services, in the DC Ranch Community of Scottsdale, Arizona. This is the first stand-alone grooming salon in the company's hometown and the third of its kind with the first two salons opening in New York City's Upper West Side and Oak Park, Ill., a suburb of Chicago.
PetSmart is introducing The Groomery as pet care spending continues to increase. According to the American Pet Products Association, in 2016 Americans spent nearly $5.8 billion on pet services, a segment growing faster than any other in the pet category. Each location, including The Groomery in Scottsdale, features a salon-style modern design in a boutique-sized space of about 1,800 to 2,500 square feet, much smaller than a traditional PetSmart store.
The Groomery features classic dog and cat grooming services, such as baths, haircuts, nail trims and grinds, teeth brushings, paw maintenance, flea and tick treatments, and the de-shedding Furminator service. The Groomery also offers pampering "Spaw" treatments featuring coconut and other scents, pet-specific deep moisture shampoos and conditioners from popular human brands such as CHI, as well as a self-service dog wash so pet parents can bond with and bathe their own pups, especially after a dusty trail hike in the mountains, a common activity in the Scottsdale area.
"When taking your pet to be groomed, proximity to the home is a key factor for convenience and to help reduce a pet's anxiety," said Joanna Zucker, vice president of Services, PetSmart. "We know a significant portion of our grooming business comes from people living within close proximity to a PetSmart store, so we created The Groomery store design to help us get closer to where pet parents and their pets are living, especially in urban and suburban markets like Scottsdale."
_____________________________________________________________________________________________________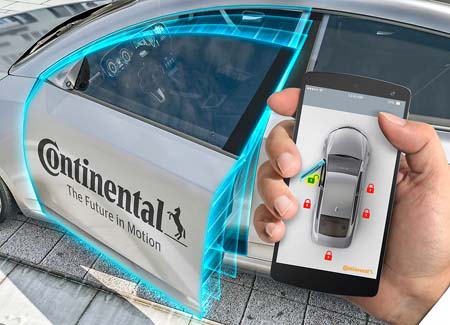 AVIS BUDGET GROUP And Continental Partnership Drives Mobility Forward
Avis Budget Group and Continental have teamed up to offer travelers in the Kansas City area a chance to be the first to test the future of car rental – a completely mobile experience that features keyless entry and ignition. Under the exclusive agreement, selected vehicles in the Avis Car Rental fleet are enabled with Continental's Key-as-a-Service (KaaS) technology that empowers Avis customers to use the Avis mobile app to lock/unlock the car and start the engine.
This new service debuts in the Kansas City area as another aspect of Avis Budget Group's "Mobility Lab" which comprises more than 20 Avis Car Rental locations in the area and features a fleet of connected vehicles. These vehicles are connected to the Company's fleet management platform and the Avis mobile app, which provides customers with an end-to-end next generation user experience that offers customization, convenience and speed. The initiative also offers operational efficiencies, serves as a test bed for future innovation, and positions the Company for collaboration with municipalities around the globe as they move forward with Smart City initiatives.
"Our partnership with Continental helps us deliver the next generation of mobility solutions and lays the foundation for entirely keyless car rental," said Larry De Shon, president and chief executive officer, Avis Budget Group. "Keyless car rental not only offers customers the ultimate in convenience and personalization, but will also enable us to accelerate our offerings into new markets as we continue to innovate the overall car rental experience."
Continental's aftermarket Key-as-a-Service technology offers scalability across car manufacturers, vehicle models and regions and quicker time to market with no circuitry changes or modifications in the vehicle architecture. It includes services and hardware.
"In the evolving world of shared mobility, smartphones are fast becoming the gateway to on-demand services," said Ralf Lenninger, head of intelligent transportation systems business unit, Continental. "With our Key-as-a-Service technology for connected cars, we are expanding our offerings in the market and enabling a seamless mobile solution for consumers. By partnering with Avis Budget Group, we are able to bring this innovative technology, backed by the deep automotive know-how of Continental, to new customers."
_____________________________________________________________________________________________________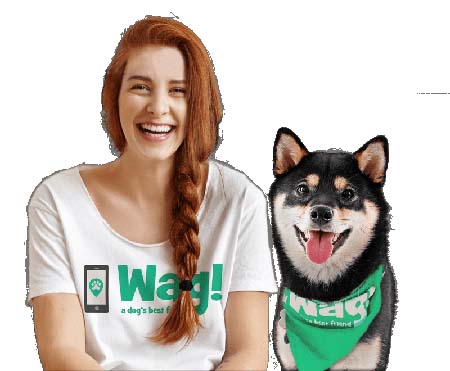 Redwood Living And Wag Partner Offering Residents Dog Sitting And Walking Services
Redwood Living, Inc. has contracted with Wag, a service that provides a network of reliable and certified dog walkers and sitters, to allow its residents a convenient pet care option as an added benefit of living in a Redwood neighborhood. By combining both companies love and passion for dogs, this partnership will enhance the lives of residents and pets all the same. Redwood is one of the only apartment neighborhoods that allows up to 3 pets with no additional fees. There are future plans to include miniature dog parks onsite for residents as well. Wag allows dog owners to book a dog walk on-demand, scheduled, or on a recurring basis. Customers are able to see their dogs being walked with live GPS tracking and monitor any activity occurring during the visit.
_____________________________________________________________________________________________________
Regal And IMAX® Launch Virtual Reality Centre In NYC's Times Square
Regal Entertainment Group, a leading motion picture exhibitor owning and operating one of the largest theatre circuits in the United States, in partnership with IMAX, have unveiled the new IMAX VR® Centre at Regal E-Walk Stadium 13 & RPX in Times Square, New York City. Regal's new IMAX Centre is one of only six in the world, and invites guests to experience other worlds with immersive, multi-dimensional virtual reality experiences, including movie entertainment content and games.
The mind-shattering IMAX VR experience is available at E-Walk, and Regal looks forward to sharing the state-of-the-art technology with its guests. The Centre features a unique combination of premium technology and world-class content that lets users see, feel, move and play in new worlds in a powerfully immersive and realistic way, just as Regal's IMAX theatres offer moviegoers a differentiated and best-in-class film experience. With groundbreaking VR headset technology, 360-degree sound and sophisticated room tracking, players will be instantly transported into new interactive virtual worlds that are more realistic than anything imaginable.
"Regal strives to offer the ultimate in cutting-edge technology, and this VR Centre is unlike anything our guests have experienced," said Ken Thewes, Chief Marketing Officer at Regal Entertainment Group. "Our partnership with IMAX allows us to offer virtual reality options that are in high demand with today's movie fans, and create bigger and better opportunities for our guests. The IMAX VR Centre is a huge technological leap, and a fantastic advance for the Regal experience."
The Centre, which will be located on the fourth floor of the Regal E-Walk Stadium 13 multiplex, employs a new design – proprietary to IMAX – to allow multiple players to enjoy highly interactive, exciting, moveable VR experiences in an extremely social environment. The Centre will consist of two "pods," which are designed to optimize user mobility and interaction in virtual environments and can be adapted for specific content experiences – whether single or multi-user, as well as a GloStation – a new hyper reality escape room VR experience that allows up to 4 players at a time to compete as a unit with free-roam mobility. The VR Centre will continually feature an array of new, premium interactive content experiences that are each expected to range between eight and 15 minutes in length. Regal looks forward to sharing this innovative technology and offering crowd-pleasing experiential opportunities at E-Walk throughout the holiday season. Paired with luxury recliners and a continually expanding concession menu, the theatre is raising the bar for movie fans everywhere.
_____________________________________________________________________________________________________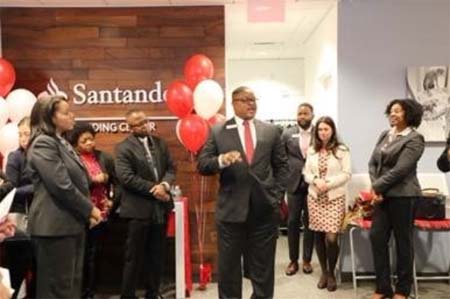 Santander Bank's First Lending Center Opens In Brooklyn, NY
Santander Bank has opened its first-ever Lending Center in Brooklyn's Canarsie neighborhood. Santander has committed to serving low- to moderate-income communities and communities of color as part of its "Inclusive Communities" plan, which outlines the Bank's five-year, $11 billion commitment to lending and community development across its northeastern U.S. footprint. Santander has more than 20 retail branches in Brooklyn, including two that opened earlier this year at 893 Flatbush Avenue and 190 East 98th Street. Santander's Lending Center will complement these branches and help increase lending, investment and financial education opportunities for neighborhood residents and business owners. As a service to the community, Bank team members will be offering regular home buyer education and financial literacy workshops to people who want to buy a home, learn how to budget their money and save for the future.
"Our Lending Center differs from a typical bank branch in that its only focus is helping people and businesses secure the right home, personal and business loan for their individual needs," said Steve Adamo, Santander's US Head of Home Loans. "Entering into a new mortgage is a big financial decision. By focusing specifically on lending products at this location, our knowledgeable loan officers can provide personalized guidance to each individual and provide one-on-one support from start to finish, ensuring a great customer experience." He added, "Increasing our presence in Brooklyn gives us more opportunities to support the community and we look forward to working with our non-profit partners to host neighborhood events at this new location."
Santander's $15,000 grant to NHS Brooklyn supports the organization's first-time home buyer program that helps clients navigate the process of buying a home and the responsibilities of homeownership. As part of its partnership with Santander, NHS Brooklyn will host homeownership workshops for clients at the lending center. In addition to serving the lending needs of the residents and business owners of Brooklyn, Santander's new Lending Center also includes a dynamic community meeting space with a flat screen TV and sliding glass doors that open into the lobby, which Santander uses to facilitate workshops and community events, and will also make available to local non-profit organizations for presentations and events. The center also features a modern design with a welcoming, open layout, and several additional meeting spaces where customers can meet privately with our loan officers to discuss their lending needs. There is also a casual gathering area for quick conversations and a full-service, 24-hour ATM.
_____________________________________________________________________________________________________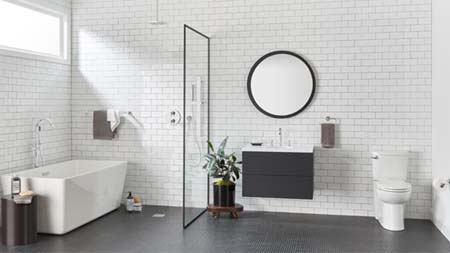 American Standard Debuts Chic Studio S Bathroom Faucet Collection
An alluring combination of contemporary geometric lines and subtle design details, the new Studio S collection of bath and shower faucets from American Standard highlights thought-provoking styling and unmatched performance. Showcasing a fashion-forward geometric silhouette juxtaposed with minimalistic surface details, the Studio S bathroom sink faucets include monoblock, widespread and vessel faucet configurations. Showering options include both Pressure Balance and Thermostatic valve options, diverter trims, and a drenching, generously sized 8-inch rain showerhead. Rounding out the collection are accessories comprised of towel bars, a towel ring, robe hook and pivoting toilet paper holder. The Studio S bath faucets incorporate pressure-compensating aerators to deliver a strong water flow while using a water-conserving 1.2 gallons per minute (gpm). These WaterSense-certified bathroom sink faucets provide 45 percent more water savings over standard 2.2 gpm models. The Studio S faucet collection is available at kitchen and bath showrooms nationwide.
_____________________________________________________________________________________________________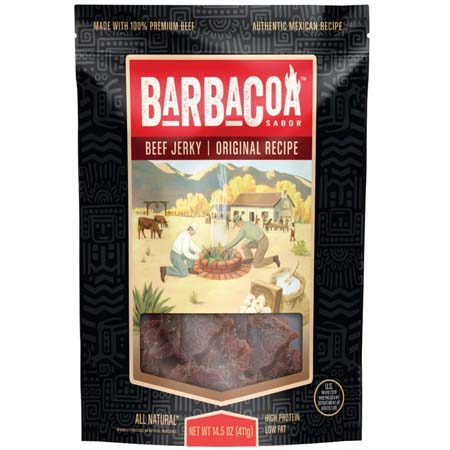 Barbacoa Sabor Launches In The Midwest
Barbacoa Sabor, a brand of Blend LLC, has launched its Original Recipe Beef Jerky in the Midwest region at participating Costco Wholesale Corporation locations. Barbacoa Sabor's mission is to bring the traditional flavors of barbacoa – the special technique of cooking meat slowly over an open fire or underground covered with maguey or banana leaves – directly into the consumers' hands. By using 100% premium beef that is marinated with authentic, robust spices, the brand has created a juicy, tender meat snack with a flavor profile and texture that emulates those meats made with the barbacoa method. The benefits of the marinade process include the ability to evenly spread flavor around all the meat by hand, versus automated machinery, all while using ingredients that are never compromised. The result is a tender gluten free, high protein and low-fat meat snack bursting with flavor that everyone in the family can enjoy.
_____________________________________________________________________________________________________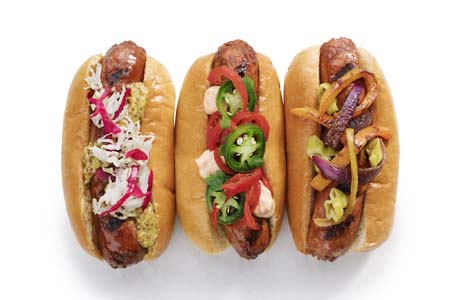 Beyond Meat® Unveils Beyond Sausage™
Beyond Meat® is bringing a revolutionary plant-based breakthrough to the table: Beyond Sausage™. The latest innovation from Beyond Meat delivers on the juicy, satisfying taste and texture of pork sausage, but with more protein, 43% less total fat, 38% less saturated fat, 27% less calories and 26% less sodium than traditional pork sausage. In keeping with the brand's promise to help consumers looking for healthy options to continue to Eat What You Love, the company is launching Beyond Sausage exclusively at the Whole Foods Market Pearl Street store in Boulder, Colorado, in three delicious flavors: Original Bratwurst, Hot Italian and Sweet Italian.
"As a category leader in plant-based meat alternatives, Beyond Meat has revolutionized how consumers get their protein," said Red Elk Banks, vice president of Whole Foods Market's Rocky Mountain region. "We're thrilled to introduce the Beyond Sausage to our Boulder shoppers, and proud to partner with Beyond Meat on the introduction of another innovative and delicious plant-based protein."
_____________________________________________________________________________________________________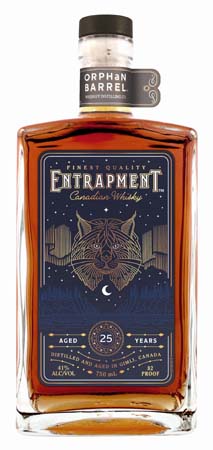 Entrapment™ Canadian Whisky Introduced
The intrigue and adventure of the Canadian wilds is captured in Entrapment™ Canadian Whisky, the most recent release from the Orphan Barrel Whiskey Distilling Company and the first Canadian whisky to join the Orphan Barrel portfolio. The Orphan Barrel Project was started in 2014 with the goal of locating nearly forgotten barrels of whiskey from around the world and sharing them with discerning adult fans. Entrapment is the first Canadian whisky in the Orphan Barrel collection, which has previously released ten American whiskeys.
"Overall, the combination of rareness, distinctiveness and blend of whiskies that makes up Entrapment offers Canadian whisky lovers a remarkable tasting experience," said Sophie Kelly, Sr. Vice President of North American Whiskeys at Diageo. "Part of Canadian whisky's success is based on distillers' willingness to experiment with mash bills and barrels, producing complex results and bringing out unique flavors. Innovation is flourishing, giving the category the attention it deserves."
_____________________________________________________________________________________________________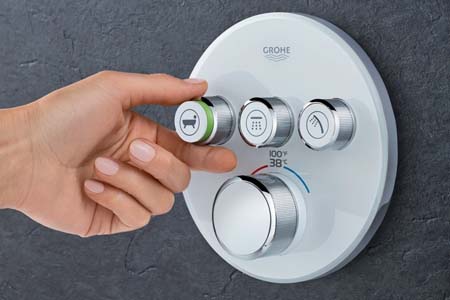 GrohTherm SmartControl Shower Trims Offer Intuitive Shower Experience
The new GROHE SmartControl thermostatic trim offers intuitive, push-turn functionality in a sleek, low profile design, available in both round and square styles. The expanded range includes a concealed behind-the-wall model that offers an innovative universal rough-in valve for more efficient installation. This concealed GrohTherm SmartControl trim features the same expert water temperature and flow rate control as the on-the-wall version, while offering the option of having up to three shower outlets running through a single wall plate. This feature is exclusive to GROHE, part of LIXIL, as most competitors require an additional wall plate to accommodate three water outlets. The GrohTherm SmartControl trims are also available in stylish white to offer an even greater variety of design options for the perfect shower experience every time. GROHE SmartControl is manufactured to the highest standards of German workmanship. At its heart is the combined push-and-turn technology, which gives users finger-tip control of the showerhead and hand shower's different spray patterns, while allowing control of the water flow rate by rotating the buttons. The intuitive operation is aided by user-friendly icons. When the water is turned off, the system automatically stores the selected flow rate for the next use.
_____________________________________________________________________________________________________
House Wine Rosé Bubbles Cans Debut
House Wine Rosé Bubbles 375 mL cans are the latest offering in the winery's lineup of quality wine in a fun, portable package. In addition, two other House Wine favorites, Sauvignon Blanc and Pinot Noir, will be available by January of 2018 in the 375 mL can format nationwide. House Wine has consistently pushed the boundaries of consumer innovation since Charles Smith launched this iconic wine brand in 2004, offering consumers exceptional quality and value. It pushed the envelope again when it launched three-liter boxes in 2013 and now, with spectacular consumer response, is introducing even more offerings in the 375 mL can format.
"The instant success of House Wine cans continues to blow our minds," Alex Evans, Chief Sales and Marketing Officer for Precept Wine, said. "House Wine is made for this category, which delivers fresh wine and caters to the grab-and-go lifestyle of busy and active wine consumers. They are also accessible, affordable and recyclable, which helps reduce overall waste, but most of all they are delicious!"
_____________________________________________________________________________________________________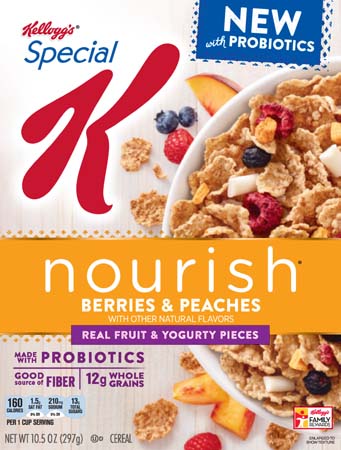 Special K Debuts New Cereal Made With Probiotics
Kellogg Company has introduced Special K Nourish® Berries & Peaches with Probiotics, the only cereal from a leading brand to contain live and active probiotic cultures, making it easy for women to be proactive about their health and start their day with a choice they can feel good about. Unlike other probiotics products, Special K Nourish Berries & Peaches with Probiotics provides this "good" bacteria without the need for refrigeration, making it a convenient choice for busy women. Special K Nourish Berries & Peaches with Probiotics features a peach-flavored flake and is rich in visibly wholesome, delicious ingredients, including a blend of blueberries, raspberries, peaches and yogurty pieces.
"Our goal is to empower women to feel confident in their food choices," said Christie Crouch, director of marketing for Special K. "We know digestive wellness is top of mind for many women, and it can be tough to sort through all the options out there. With new Special K Nourish Peaches & Berries with Probiotics, we're delivering the good bacteria, along with iron and vitamins, to women who are looking to fuel their day."
_____________________________________________________________________________________________________

Kroger Expands Prep+Pared Meal Kits To New Markets
Kroger has added its Prep+Pared Meal Kits to four new divisions: Central, Columbus, Fry's and Nashville, joining Cincinnati, Louisville and Ralphs. Prep+Pared Meal Kit ingredients are fresh, seasonal, prepped and measured to precisely provide customers with only what is needed for each recipe so there is no waste. Cooking time for each meal kit is about 20 minutes. Prep+Pared Meal Kits feed two adults and range in price from $14 to $20, and there is no required subscription. Prep+Pared Meal Kits are now available in nearly 200 stores across the country and will arrive early next year in several new divisions.
"Prep+Pared Meal Kits are a growing part of Kroger's Our Brands portfolio. As we focus on redefining the grocery customer experience, as outlined in our Restock Kroger plan, we will rapidly grow the footprint of Prep+Pared Meal Kits in 2018," said Robert Clark, Kroger's senior vice president of merchandising. "Since introducing Prep+Pared Meal Kits earlier this year, our customers have responded favorably to having a convenient solution that makes dinner easy."
_____________________________________________________________________________________________________
Orbit Finders From Wireless Traveler Now Available At Hudson Group's Tech On The Go Stores In Airports
Wireless Traveler, in partnership with Hudson Group's Tech on the Go, Hudson and Hudson News stores, launches a unique range of Orbit "Bluetooth trackers." Orbit trackers allow you to find any of your belongings wherever you are, from keys, phones and bags to wallets, remote controls and now even eye glasses. Orbits can also be used to take a remote Selfie. Featured in the launch is the world's smallest Bluetooth Glasses' Finder, the very first of its kind. This incredibly tiny tracker sticks onto the arm of your favorite glasses, so you will never lose them again. Also launching is the world's thinnest tracker Orbit Card, which is exactly the size of a credit card to fit right into your wallet, purse or bag. Orbit card has a rechargeable battery that lasts up to 90 days. The waterproof Orbit Key/Phone finder comes in a choice of 12 vibrant colors and the replaceable battery lasts for up to 6 months.
"Most travelers, both domestic and international, misplace items during their trip," said Michael Levy, Senior Vice President and Chief Merchandising Officer of Hudson Group. "Losing items like purses or wallets can be very costly and put a real damper on your business trip or vacation. Orbit finders help travelers find their belongings as soon as they go missing."
_____________________________________________________________________________________________________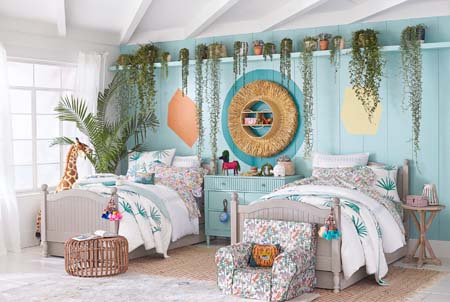 Pottery Barn Unveils Bright Bohemian Collection Of Home Decor For Nursery And Kids
Pottery Barn Kids, a member of the Williams-Sonoma, Inc. portfolio of brands, is launching a vibrant new collection with Justina Blakeney, artist, designer, author and founder of Jungalow®. A mother herself, this will be Blakeney's first collection created specifically for kids and baby. Bursting with bold hues, the Justina Blakeney for Pottery Barn Kids collection features the designer's signature hand-drawn patterns and bohemian aesthetic with more than 90 pieces, including bedding, rugs, lighting, giftables, decorative accessories and storage. Inspired by Justina's passion for travel and nature, the collection includes imaginative themes, from wild jungle scenes to whimsical worlds of magic and outer space.
_____________________________________________________________________________________________________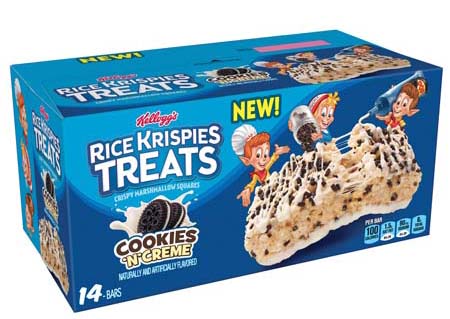 Kellogg's® Rice Krispies Treats® Launches Birthday Cake And Cookies 'n' Creme Flavors
Kellogg's Rice Krispies Treats is introducing two special flavors that are here to stay: Birthday Cake and Cookies 'n' Creme. The new flavors, inspired by the most sought-after flavors of homemade Rice Krispies Treats on social media, will be available at retailers nationwide beginning January 2018. Birthday Cake features colorful rainbow sprinkles and a creme drizzle, while Cookies 'n' Creme boasts chocolate cookie crumbles and a luscious creme coating. Both flavors will be available in the Rice Krispies Treats write-on wrappers to create custom messages of encouragement and love.
"We are so excited to announce these brand-new flavors," said Emily Minardi, Associate Marketing Director of Rice Krispies Treats. "Every day presents a reason to celebrate, whether it's a big occasion like a birthday or a little victory like completing a math test. With the new Birthday Cake and Cookies 'n' Creme flavors, you have delicious treats for celebrating that will bring big smiles to your whole family and give you even more to love."
_____________________________________________________________________________________________________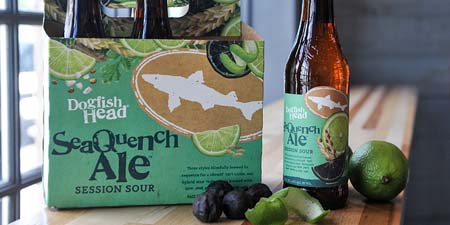 SeaQuench Ale Introduced
Dogfish Head Craft Brewery has introduced SeaQuench Ale, a 4.9% ABV session sour brewed with lime juice, lime peel, black limes and sea salt. At only 140 calories and 9 carbohydrates per 12 ounce serving, SeaQuench Ale is easy on the waistline but super flavorful, making it the go-to beverage for fitness-minded folks looking to kick back and imbibe with zero guilt and 100% enjoyment. SeaQuench Ale is a super refreshing mash-up of three famously sessionable beer styles combined in sequence: Kolsch, Gose and Berlinerweiss.
_____________________________________________________________________________________________________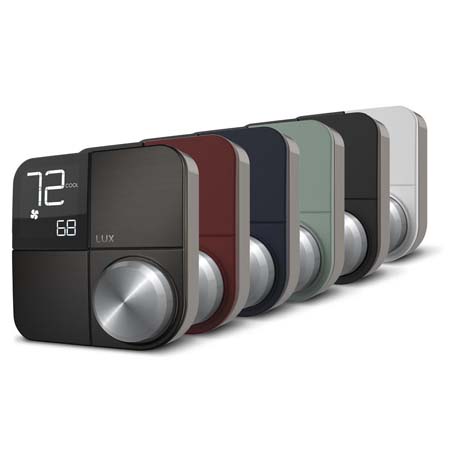 New LUX KONO Smart Thermostat Introduced
LUX Products, an innovator in home comfort, has introduced the new LUX KONO Smart thermostat. This new thermostat is voice compatible with the Google Assistant, Apple HomeKit™ and Amazon Alexa, giving homeowners plenty of options to control their comfort through Android phones, iPhones and voice-activated commands. KONO Smart integrates with the top three voice assistants, making it easy for homeowners to use the voice platform of their choice. Homeowners can simply direct KONO Smart via simple voice commands like, "Hey Google, what's the temperature in my family room?" or "Alexa, make my bedroom warmer." Or "Siri, turn my KONO up two degrees."
_____________________________________________________________________________________________________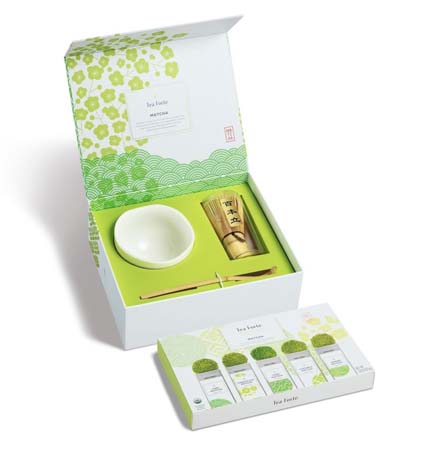 Tea Forté's Matcha Collection Introduced
The luxurious experience of Tea Forté meets traditional matcha with its new Ceremonial Matcha Bowl Set and the Matcha Single Steeps. The spring harvested, shade grown, stone ground, organic matcha tea is best served in a centuries-old Japanese tea ceremony called chanoyu: a preparation technique known for its centering meditative qualities. The handcrafted ceremonial tea bowl, handmade bamboo whisk and measuring ladle encourages serene enjoyment of its premium Kosher, gluten-free and vegan matcha blends. These include: PURE MATCHA Delicious hot, steamed, iced or blended with your choice of milk. CHOCOLATE MATCHA The taste of cocoa and vanilla make for an energizing indulgence. COCONUT MATCHA Hints of rich, creamy coconut lend a tropical vibe to classic matcha. GINGER MATCHA Emerald-green matcha benefits from warming ginger. CHAI MATCHA Two classic tea blends come together: spicy chai and pure matcha.
"The launch of Tea Forte's Matcha collection represents our continued commitment to wellness and cultivating all the potential mental and physical health benefits of tea," said Tea Forté CEO Michael Gebrael. "In addition to our high quality Pure Matcha, we've also blended four distinct flavored Matcha varieties. Prepackaged in pouches measured out for a single serving, our Single Steeps Matcha is ideal for the office, travel, or to keep with you for a boost anytime."
_____________________________________________________________________________________________________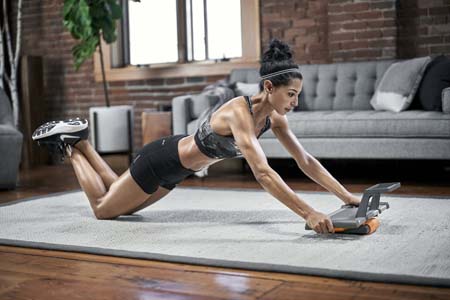 /p>
Nautilus Expands Brand Portfolio With Modern Movement® Fitness Training Line
Nautilus, a leader in innovative fitness equipment, continues to broaden its portfolio and find new, creative ways to deliver on its mission to support a healthy lifestyle for all, has launched the Modern Movement® brand and the availability of the Modern Movement fitness training line. The Modern Movement brand expands Nautilus, Inc.'s offerings to include shelf fitness, and adds the balance and core strength focus area to the company's collection. The next generation in fitness training, Modern Movement is designed for those who seek a stronger core and better balance. Products include the M-Pad™ Balance & Strength Trainer and the Edge-Board™ Core Strength Trainer, and both sync with the free M-Trac™ app, available for iOS and Android. The M-Trac app features the ability to connect to a TV and offers balance and agility games including "Bull's Eye," "Maze" and "Space Invaders," making the products fun and engaging, all while measuring progress and providing motivation.
"We strive to provide innovative and fun ways for our customers to achieve their health and fitness goals by delivering a diverse set of cardio, strength and now balance, agility and core strength training offerings in our family of brands," said Jeff Collins, Vice President, General Manager Retail of Nautilus, Inc. "These new products are designed to offer functionality and entertainment in a sleek package that will help deliver results."
_____________________________________________________________________________________________________

Apollo Gum Company Launches Golf Gum
Apollo Gum Company, the Denver-based producers of Apollo Energy Gum, have launched Golf Gum, the perfect energy source for people who choose only the best for their body, mind, and golf game. The new product promotes B-vitamins and ~80 mg of natural caffeine, giving the golfer a fast-acting, healthy energy and focus they'll need for their game.
"There's an evolving consumer demand for cleaner supplements," said Troy Widgery, CEO and founder of Apollo Gum Company. "We're creating the future of energy. Golf Gum's liquid core delivery system rapidly releases the full benefits of specially-sourced natural caffeine and B-vitamins. Although the taste lasts for hours, you don't have to chew it for more than a few minutes to experience the results of a pure, compact formula that provides smooth energy. Golf Gum also contains an effective dose of Xylitol, a natural sweetener that has been proven to reduce the risk of cavities and strengthen tooth enamel."
_____________________________________________________________________________________________________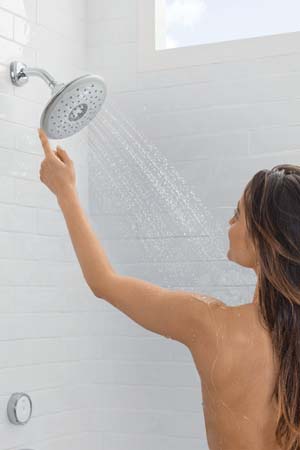 Innovative Spectra+ Shower Collection Presents First-To-Market Touch Technology
Delivering total control over the showering experience, the new Spectra+ collection offers a comprehensive range of products for savvy homeowners, all from American Standard, part of the LIXIL corporation. Ranging from convenient hand showers to fixed showerheads, the Spectra+ collection empowers the user with flexible choices to suit individualized preferences for all ages and mobility levels in the home. Bringing luxury to the shower experience, the American Standard Spectra+ eTouch showerhead features industry-first technology allowing users to change spray patterns with a touch of the fixture itself, or on the convenient remote. Employing first-to-market technology, the Spectra+Touch showerhead changes spray patterns with a simple touch on the outside ring of the showerhead, making it easy to customize the shower experience, even with wet hands. This pioneering showerhead delivers a luxurious experience with an oversized, multi-function 7-inch showerhead that offers a choice of four 4 spray patterns.
Taking advanced touch technology one step further, the Spectra+ eTouch showerhead includes a remote control to mount on any shower surface, providing an ergonomically designed solution for users who have difficulty reaching the showerhead due to age, height or mobility restrictions. The Spectra+ eTouch offers users the option of using the showerhead or the remote to enjoy convenient, one-touch operation for change in spray patterns.
_____________________________________________________________________________________________________
Chico's Appoints David Pastrana President Of White House Black Market Brand
Chico's FAS has appointed David Pastrana president of its White House Black Market brand. In this role, Pastrana will oversee all business activities for White House Black Market and will report directly to Shelley Broader, president and chief executive officer of Chico's FAS. Pastrana brings to White House Black Market more than a decade of retail experience. Over the course of his career, Pastrana has held senior leadership positions at Zara, Topshop / Topman and most recently at Sears Holding Corporation, where he served as President of Apparel since 2014.
____________________________________________________________________________________________________
Gillian Smith Joins LEGOLAND® Florida Resort As Vice President, Marketing And Sales
LEGOLAND® Florida Resort has named Gillian Smith as its vice president of marketing and sales. In her new position, Smith leads marketing and sales efforts for its iconic theme park, water park and on-site accommodations. Under Jackson's direction, Smith serves as a member of the resort's senior leadership team, developing strategies to ensure its continued growth and position as the world's premier vacation destination for children 2-12.Prior to this, Smith served as chief marketing officer of City Year, one of the country's largest education and national service nonprofit organizations.
_____________________________________________________________________________________________________
Lowe's Appoints Vikram Singh As Chief Digital Officer
Lowe's Companies has named Vikram Singh the company's senior vice president, chief digital officer. As chief digital officer at Lowe's, Singh will lead the company's digital efforts, delivering bold and innovative solutions across all customer touch points. The newly created role will report to Michael P. McDermott, chief customer officer, and will further accelerate Lowe's digital evolution and drive a holistic integrated strategy to make shopping more flexible, convenient and intuitive across its store, online, mobile, call center and in-home/on-site channels. Singh joins Lowe's most recently from Amazon and brings extensive experience across product strategy, engineering, marketing, business development, analytics, operations and user experience design.
"We're making strategic investments in digital to become even faster at anticipating customer needs and providing relevant solutions leveraging technology," said McDermott. "Digital is the fabric of a fully integrated customer experience, from project inspiration to customer relationship management to how we present products and services and create engaging content. We're excited to have Vikram at the helm leading the next stage of our digital journey."
_____________________________________________________________________________________________________
Paint Nite Appoints Stephanie Brocoum CMO
Paint Nite®, the leading in-venue experience company in North America, has appointed Stephanie Brocoum Chief Marketing Officer. Brocoum brings over two decades of brand and digital marketing experience. Prior to Paint Nite, she served as the chief marketing officer for Sperry Top-Sider. Actively expanding its offerings in the coming year in North America and internationally, Paint Nite will host events in new categories continuing to focus on creativity and community. Paint Nite events are scheduled at thousands of local venues across North America.
"Paint Nite has clearly hit on the importance of stepping away from the mobile and electronic world to enjoy time in the community, as is evident by our explosive success," said Brocoum. "My priority is to connect with the consumer and amplify their creative experience. Paint Nite is just the beginning; the magic in this business is that we bring people together to learn new things, to build a sense of community, and to leave with a sense of accomplishment."
_____________________________________________________________________________________________________
Pandora Names Aimée Lapic CMO
Pandora, the largest streaming music provider in the U.S., has appointed Aimée Lapic as chief marketing officer. Lapic will bring Pandora's next chapter to life through cutting-edge digital, social and mobile marketing initiatives and will lead consumer brand strategy, market positioning, performance-based and partnership marketing for the company. Lapic comes to Pandora following a 13-year run at Gap Inc., where she served most recently as chief marketing officer for Banana Republic and the general manager of BananaRepublic.com. Prior to leading that business, Lapic held Gap Inc. leadership roles with increasing responsibility, including senior vice president and general manager of International Gap Outlet.
_____________________________________________________________________________________________________
STRATACACHE And PRN Acquire iDKLIC
STRATACACHE and PRN have acquired iDKLIC, a digital marketing and signage provider in the healthcare industry based in Brussels, Belgium. Expanding its global footprint of scalable customer engagement and activation technologies at the point of decision, iDKLIC will operate within the newly formed PRN Health Ltd. division as part of its current wellness product offerings. The partnership will give PRN, which provides unique point-of-sale and highly visible advertising solutions to convenience stores and pharmacies, an expedited entry into the growing health and wellness market in Europe and a solid foundation upon which to build and expand. PRN will expand iDKLIC's proven platform for serving independent pharmacies in the US. iDKLIC will have access to STRATACACHE's expansive Global network of field support, operations and customer support infrastructure as well as investment capital to support expansion into new markets and regions. (Web Site) www.stratacache.com
_____________________________________________________________________________________________________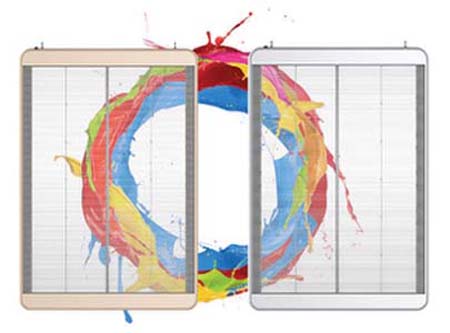 Focus Offers Transparent LED Displays
FOCUS AMERICA GROUP, INC. produces transparent LED high performance displays for window and mall applications. No more poster hanging with click on demand content control. Stand sizes include 25″ x 33″, 38″ x 50″, with other custom sizes available. Transparent LED displays have 85% see through and are UV protected. Features include excellent viewing angle, high brightness 6000 Lumens, energy savings technology, easy assembly, and content by central cloud management/WiFi. Applications include Chain and restaurant windows, showrooms, malls and public areas, concert events. For more information, contact Focus America Group, Inc; (Web Site) www.focusdisplay.com
_____________________________________________________________________________________________________
Outwater Offers Rail Graphic Kits
Outwater offers an extensive line of stocked Cable Rail display systems. Several Cable Rail Graphic Kits are available that offer a minimalistic and modern look for displays or advertisements. Outwater's graphic kits include the hardware needed for installation for wall-to-wall or wall-to-floor arrangements. With its Cable Rail display systems, advertisements and graphics can be illuminated or non-illuminated and our kits are available in three varieties; 2, 3, and 4 Sign Graphic Kits. All of the pieces of the Cable Rails display systems are also sold separately so our customers can custom build their displays for their advertisements. The stainless-steel Cable Rails are extremely versatile and can be used to display creative advertisements that have the option of being easily changed out when needed. For more information, visit; (Web Site) www.outwater.com
_____________________________________________________________________________________________________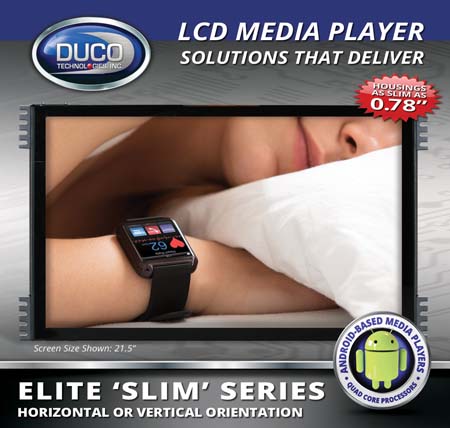 Duco Offers Quad Core Media Players
DUCO's ELITE 'SLIM' SERIES Android-Based Quad Core Media Players deliver unsurpassed power, speed, and image quality, giving display designers and brand marketers the freedom to incorporate the most task-demanding functions. Features and capabilities include: Screen Sizes: 27.0″, 21.5″ & 17.3″, 1080p Resolution, Extra Wide Viewing Angles, Custom APP Capable, HDMI Output, Internal Memory: 8GB to 64GB, Optional WI-FI & Bluetooth (2.4GHz & 5.5GHz), Optional Capacitive Touch Screens, Watchdog Self-Monitoring Function, Four Adjustable Side-Mounting Brackets for Vertical and Horizontal Displays. For more information, visit DUCO Technologies at (Web Site) www.ducotech.com
_____________________________________________________________________________________________________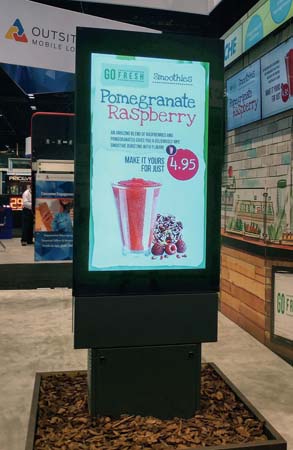 STRATACACHE Offers Digital Menu Boards
STRATACACHE's digital menu boards help deliver fast, high-quality service expected by customers visiting a fast casual or quick-service restaurant (QSR). By presenting the right information in a clear way, customers can make faster decisions in restaurants that have dynamic assortments and prices. For more information, visit STRATACACHE at (Web Site) www.stratacache.com
_____________________________________________________________________________________________________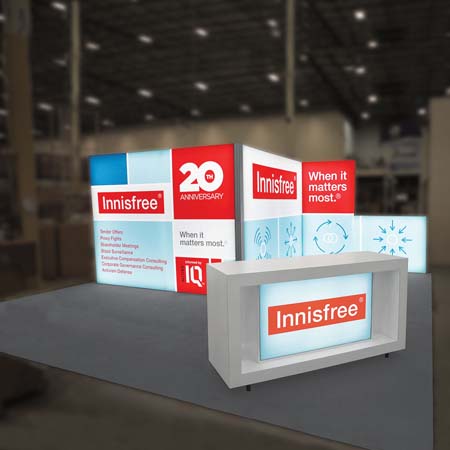 Orbus Exhibit & Display Group Offers Vector Frame™ Exhibit System
Orbus Exhibit & Display Group offers a number of off-the-shelf and customized modular exhibit solutions with the use of its Vector Frame™ extrusion system. This custom rental 20′ x 20′ island exhibit was built with the Vector Frame extrusion system and featured four illuminated panels and vibrant intensity graphics to create a bright and captivating display. A front illuminated counter provided space to greet visitors, as well as additional messaging and storage. The exhibit features durable, rented aluminum extrusion with interior LED lighting and vibrant, purchased, push-fit fabric graphics. Orbus' Vector Frame frames and Hybrid Pro™ Modular off-the-shelf and custom exhibits are manufactured in the USA, and fabric graphics are printed and made in the USA on state-of-the-art G7 color certified printers. For more information, visit; (Web Site) www.orbus.com
_____________________________________________________________________________________________________
CES Introduces the Design & Source Showcase Presented by Alibaba.com
The Consumer Technology Association (CTA), owner and producer of CES®, has introduced its Design & Source Showcase presented by Alibaba.com. This new exhibit area will connect businesses with companies that specialize in design, product sourcing and creating product-to-market strategies. "Having a great idea is one thing, but getting that idea into product form and then into the market does not happen overnight," said Karen Chupka, senior vice president, CES and corporate business strategy. "This new area provides a place for brands and buyers of all sizes to connect and learn more about their product production options." The showcase will include over 700 design, sourcing and packaging companies from all over the world including Alibaba.com, Core77, Design Partners and Suning. (Web Site) www.cta.tech
_____________________________________________________________________________________________________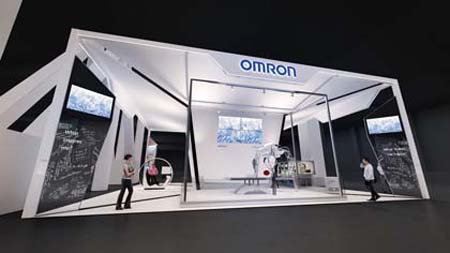 Omron Exhibits At The Consumer Electronics Show (CES) For The First Time
Omron Corporation, the world leader in technology designed to solve social issues, will exhibit at the 2018 Consumer Electronics Show (CES) for the first time. Omron creates groundbreaking technologies in sensing, control, robotics and artificial intelligence – which will be on display at CES, January 9-12, 2018 in Las Vegas, in the form of FORPHEUS, the world's first AI-equipped robot table tennis tutor. CES marks the first time FORPHEUS will appear in the U.S., highlighting Omron's vision of achieving harmony between humans and machines, and demonstrates Omron's technological capabilities in sensing, control, artificial intelligence, machine learning and robotics.
Show attendees are invited to rally with FORPHEUS and witness core Omron technologies in action, including sensing, control, artificial intelligence, machine learning and robotics. In addition to FORPHEUS, Omron's CES booth will feature interactive demonstrations of Omron's core technology "Sensing & Control + Think" as applied to groundbreaking factory automation, mobility, healthcare devices and sustainable energy solutions. With Omron's driver seat mobility demo, show attendees will see how advanced facial recognition, machine learning and AI can help prevent automobile accidents. (Web Site) www.omron.com
_____________________________________________________________________________________________________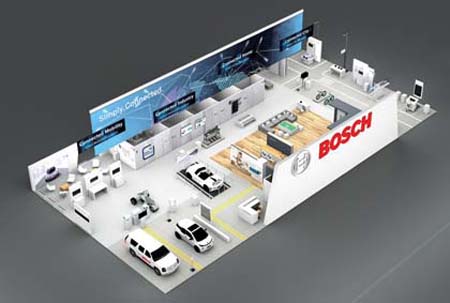 Bosch Exhibits Smart Solutions At CES
Bosch will be demonstrating that the smart, connected city of tomorrow is already a reality at CES 2018, to be held in Las Vegas. The supplier of technology and services will be presenting innovative solutions and services for urban mobility and a connected working world as well as for smart homes and buildings. At CES, Bosch will also be presenting various solutions for connected and automated parking. (Web Site) www.bosch.com
_____________________________________________________________________________________________________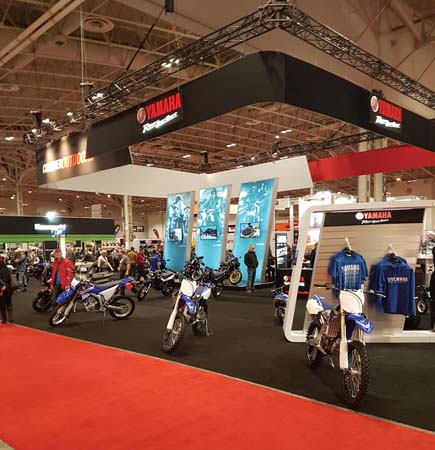 Tag Creates Exhibit For Yamaha Canada
Tag produced a fully customized modular booth for Yamaha Canada which can accommodate a variety of footprints, configurations ranging from 100′ x 70′ to 50′ x 50′ areas. The custom display includes an overhead signage, 3 x 16′ high double-sided graphic lightboxes, front counter, storage room, 3 x 7′ high parts and accessories display, and 3 x interactive displays. All booth components fit into 4 wooden crates for affordable storage, transportation, and labour costs. All graphics are easily interchangeable to allow for continuous use and marketing messages. For more information, contact Tag: imagine. build. experience.; (Web Site) www.tagbuild.com
_____________________________________________________________________________________________________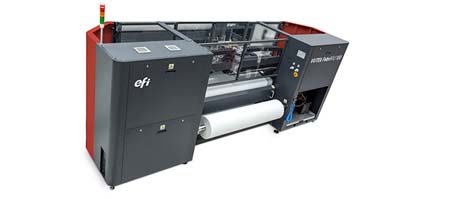 George P. Johnson Invests in EFI VUTEk FabriVU Printer
Global event marketing giant George P. Johnson has installed an EFI™ VUTEk® FabriVU® 340 soft signage printer in its Nashville production and graphics facility. The company is leveraging the superb quality and high output of the printer to meet growing demand for soft signage and solidify its position as one of the world's top event marketing agencies. The company added the printer to increase its soft signage production volumes, and Erlich said the benefits and advantages of the VUTEk FabriVU were evident shortly after the installation.
"We are a 104-year-old company and in order to stay the leading event and experiential marketing agency in the world, we have to continually be modernizing our processes and our facilities," said Craig Erlich, General Manager of the Nashville and Detroit production facilities for George P. Johnson. "Installing this printer is evidence towards that. We are continuing to invest in the latest and greatest technology and bringing that to our customers." "The FabriVU 340 has increased our output by six times per hour," he said. "The quality improvement has been significant as well, as the printer has a very large and bright color gamut. Plus, the printer is environmentally friendly with features like ink recirculation that help with ink yield." (Web Site) www.gpj.com
_____________________________________________________________________________________________________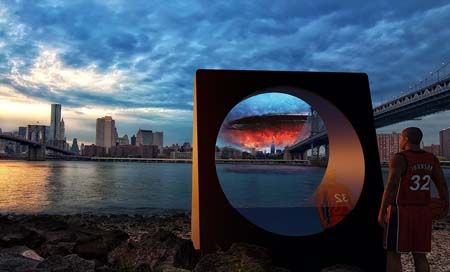 Realfiction Presents World's Largest Mixed-Reality Display During CES 2018
Realfiction, a global innovator in mixed-reality solutions, will introduce the latest breakthrough in MR, DeepFrame, to North American audiences during CES 2018. The world's largest mixed-reality display, DeepFrame enables photorealistic images and videos to be viewed through a glass window in 4K resolution — without requiring spectators to use any special eyewear. The patent-pending technology makes it possible – for the first time ever – to integrate digital holograms directly into everyday settings and vistas; allowing a group of people to share the same MR experience simultaneously. For more information about DeepFrame, visit; (Web Site) www.realfiction.com
_____________________________________________________________________________________________________
Cali Group Unveils AI-Enabled Self Ordering Kiosks At CaliBurger
Cali Group (www.caliburger.com) and NEC Corporation of America have unveiled new AI-enabled self-ordering kiosks at CaliBurger, Cali Group's restaurant operating division. The kiosks use NEC's NeoFace® facial recognition software to identify registered customers and pull up their loyalty accounts and order preferences. The kiosk pilot program is now at CaliBurger's Pasadena location, where the Quick Serve Restaurant chain showcases new technologies developed by its parent company. If customers are pleased with the new ordering experience, the kiosks will be rolled out to CaliBurger's global locations next year. Also in 2018, the platform will be used to allow customers to pay using their faces.
"Face-based loyalty significantly reduces the friction associated with loyalty program registration and use; further, it enables a restaurant chain like CaliBurger to provide a customized, one-on-one interactive experience at the ordering kiosk," said John Miller, Chairman and CEO of Cali Group. "Our goal for 2018 is to replace credit card swipes with face-based payments. Facial recognition is part of our broader strategy to enable the restaurant and retail industries to provide the same kinds of benefits and conveniences in the built world that customers experience with retailers like Amazon in the digital world." (Web Site) www.nec.comm
_____________________________________________________________________________________________________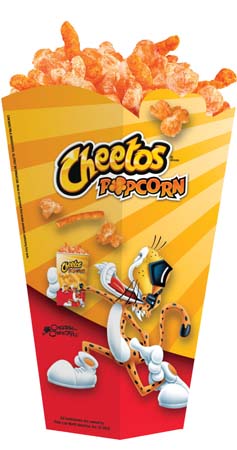 Cheetos Popcorn Premieres At Regal Cinemas Nationwide
Cheetos, one of the flagship brands from PepsiCo's Frito-Lay division, will be the star of the show at theater concession stands as it brings its famous dangerously cheesy flavor to everyone's favorite movie snack at participating Regal Cinemas nationwide. Cheetos Popcorn, featuring Cheetos-flavored popcorn mixed with Crunchy Cheetos, is debuting at Regal Cinemas nationwide.
"We're excited to give moviegoers a chance to experience Cheetos in an unexpected and delicious new way through our first national theater partnership," said Sean Mathews, director of marketing, Frito-Lay North America. "Cheetos and popcorn are the ultimate movie snack combination, and Regal Cinemas is the perfect partner to launch Cheetos Popcorn nationally."
Regal Cinemas is the first national cinema chain to offer Cheetos Popcorn. The dangerously cheesy popcorn snack has previously been available at other venues across the country, but this will bring the snack nationwide. Cheetos Popcorn features light, airy Regal popcorn that has been puffed to perfection and paired with warm, cheesy Cheetos flavor and Crunchy Cheetos to create the perfect cinema snack.
"Cheetos Popcorn is our gift to Regal fans enjoying their favorite movie this holiday season," said John Curry, senior vice-president of foodservice, Regal Cinemas. "We are thrilled to partner with an iconic brand like Cheetos to deliver blockbuster snack choices to moviegoers." (Web Site) www.fritolay.com
_____________________________________________________________________________________________________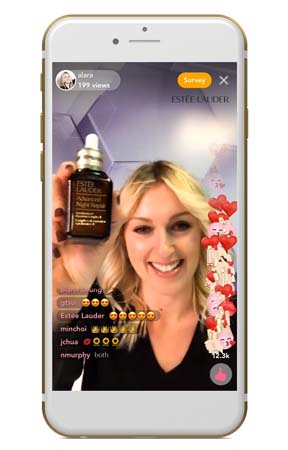 YouCam Makeup And Estée Lauder Expand Global Partnership
Perfect Corp. and Estée Lauder have launched the first ever Estée Lauder Augmented Reality Training (ART) bringing to life the world's first live AR makeup education program for the brand's over 17,000 Beauty Advisors around the world. The interactive live stream platform gives Estée Lauder's Global Education team the ability to host real-time trainings and product briefings, in which the brand's Beauty Advisors can view and engage with directly from their mobile devices.
The private live channel is transforming the way the Estée Lauder Brand connects with its Beauty Advisors and sales teams, providing a unique training tool that utilizes AR technology to educate, entertain and inform. The ability for Beauty Advisors to interact and virtually try on featured looks throughout the session, follow along on slide show presentations, and chime in with real-time questions and feedback, helps to maintain the intimate nature of the training.
"We are so excited to work with Estée Lauder to connect Beauty Advisors globally for live beauty training anywhere, anytime," said Perfect Corp. CEO, Alice Chang. "Leveraging YouCam's AR technology for beauty demonstrations allows for engaging, interactive and effective training in real time and at scale."
"We are thrilled to continue our pioneering partnership with YouCam to bring mobile-based Augmented Reality training to our Beauty Advisors around the world," said Stephane de La Faverie, Global Brand President, Estée Lauder. "We believe this is a turning point in beauty education and leveraging technology." (Web Site) www.perfectcorp.com
_____________________________________________________________________________________________________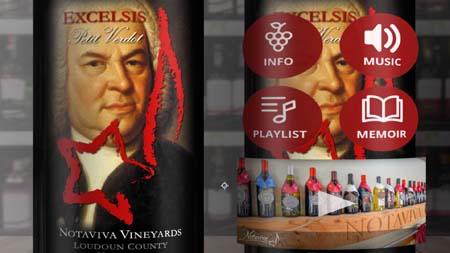 Mesh Omnimedia Creates Augmented Reality Wine Labels For Virginia Farm Winery Notaviva Vineyards
Mesh Omnimedia has delivered a series of wine labels that are enhanced with Augmented Reality technology to Notaviva Vineyards. The initiative is designed to deepen customer understanding of the winery's unique brand proposition-pairing wine and music-by presenting an interactive experience whereby an AR app plays the corresponding music while the customer views the label. In addition, the AR technology presents a video illustrating the beautiful tasting room, as well as links to information on the wine blend, music playlists, overnight accommodations at the winery, and social media channels.
Mesh Omnimdia CEO Shannon Mackey, said, "Not only do AR labels provide an interactive experience so customers can better understand the brand, but they also provide an opportunity for our clients to create fascinating new sources of data to use for ad tech. By defining new data models to include location, interactions, timestamps, anything that is relevant to our client, we can design solutions to incorporate those metrics into other analytics initiatives. Whether a prospect is looking at a product on a remote store shelf, interacting with a display in one's own physical location, or engaging with the purchased product, the addition of AR technology into any facet of the customer experience can provide valuable actionable intelligence for businesses. Most importantly for customers looking to leverage this technology immediately was our team's ability to use existing label artwork as the basis for the AR elements. In other words, clients can begin using AR technologies right now with no packaging investment for products that are already on store shelves, while developing strategies for new designs incorporated into future packaging."
"Notaviva was founded on the vision of providing customers an opportunity to heighten their enjoyment of wine by inspiring them to consider the correlation between music, their emotions and their sensory perception," said CEO and wine composer, Stephen Mackey. "This phenomenon of pairing wine and music is based in a field of cognitive neuroscience known as crossmodal correspondence. Your sense of smell and taste are influence by your other sensory stimuli, such as sight and sound. By leveraging AR technologies, our goal is to give the customer additional sensory input-through music and visuals-into what their wine consumption experience might be like while they are considering purchasing a sealed bottle of wine. Once they have purchased the bottle, we then provide them with additional context through playlists and custom-programmed radio stations that they can then enjoy with that bottle." (Web Site) www.MeshOmnimedia.com
_____________________________________________________________________________________________________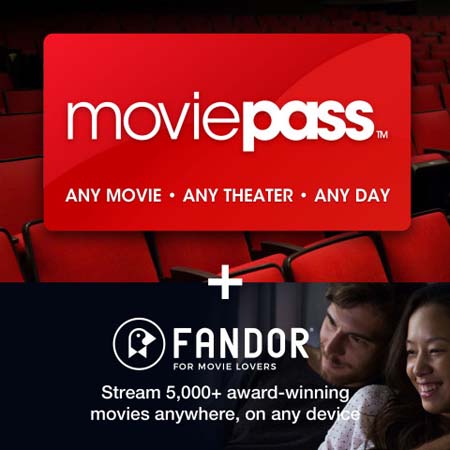 MoviePass And Fandor Partner With Costco On Movie Lovers Package
MoviePass™, the nation's premier movie-theater subscription service and a majority-owned subsidiary of Helios and Matheson Analytics Inc., and Fandor®, the streaming service with the largest collection of independent films, documentaries, international features and shorts, are partnering with Costco to offer a one-year subscription plan for a flat fee of $89.99. The package deal for both services is available exclusively to Costco members and covers a year of membership for both MoviePass and
Fandor.
Those who sign up for the one-year subscriptions will receive digital codes providing instant access to Fandor's library of over 5,000 films, as well as a year's worth of the latest and greatest in-theater experiences through MoviePass. The annual subscription for both services is offered exclusively through Costco.com and will be billed as a one-time payment of $89.99 at the time of purchase. MoviePass introduced its $9.95 per month subscription plan in August 2017, as part of a majority acquisition of MoviePass by Helios and Matheson Analytics Inc. Since the roll out of the $9.95 per month plan, MoviePass' subscriber base has grown to over 600,000 subscribers, delivering on its promise to bring back the joy of the theater-going experience while increasing movie theater attendance across the country. (Web Site) www.moviepass.com
_____________________________________________________________________________________________________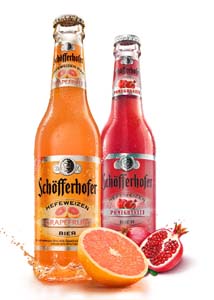 Radeberger Gruppe USA Promotes Schofferhofer Pomegranate, World's First Hefeweizen Pomegranate Beer
Radeberger Gruppe USA, an importer of brands of its parent company Radeberger Gruppe in Germany, the leading German brewing group, has introduced its latest innovation in beer – Schöfferhofer Pomegranate – the world's first Hefeweizen pomegranate beer. A deliciously refreshing beverage option, Schöfferhofer Pomegranate is the latest line extension from Schöfferhofer, made of 50% authentic unfiltered German Hefeweizen and 50% pomegranate juice, and an alcohol by volume (ABV) of 2.5% for a crisp taste that's easy to drink. Schöfferhofer Pomegranate follows the widely successful Schöfferhofer Grapefruit product to market, which has enjoyed tremendous growth since its debut in 2014, and is now available nationwide at grocery, c-stores and off-premise retail locations, as well as on-draught at restaurants and bars. Schöfferhofer Pomegranate will be exclusively offered in 6-pack bottles to off-trade locations in the Pacific Northwest region, including Oregon, Washington and Utah beginning in January, 2018.
"We set out to meet the increasing consumer demand for more delicious, low alcohol options as evidenced by Schöfferhofer Grapefruit, and we're excited about our latest innovation – Schöfferhofer Pomegranate," said Armin Buehler, head of marketing of Radeberger Gruppe USA. "The Pacific Northwest region is known for its adventurous culinary and lifestyle scene, and we're excited to introduce this product to this area as a test market before rolling it out nationwide." (Web Site) www.radeberger.com
_____________________________________________________________________________________________________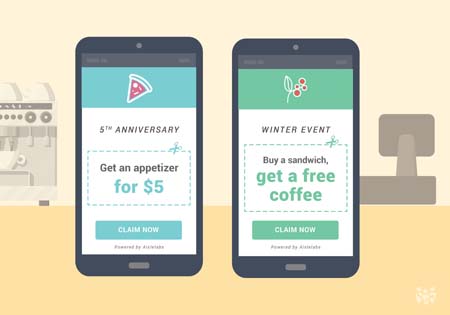 Aislelabs Launches Smart Coupons For Restaurants And Retailers
Aislelabs, a technology company offering the most advanced WiFi location marketing, advertising, and analytics platform in the market, has launched its new promo-code platform Smart Coupons. It integrates directly with their enterprise-level machine learning technology and artificial intelligence platform allowing retailers to easily create coupons or discounts through the Aislelabs' WiFi marketing Connect platform without the need of an IT department or to integrate with a point of sales system. Coupons can be easily claimed by visitors and customers on their smartphones right at the cashier.
Smart Coupons are an incredible tool to entice customers to return to a store or cafe running WiFi marketing for retail. A retailer or restauranteur will not need to print or design generic coupons that can be lost or even copied. Nor will they have to waste paper on specific event coupons that may not be completely handed out. Smart Coupons are set to run at during a specific time period. Once a visitor or customer signs on to the guest WiFi during the campaign period at a Connect enabled site, they'll be emailed a personal link for a coupon. Alternatively, these coupons can be sent to a list of current users on a CRM. After clicking through the link, customers will have the ability to activate the coupon which will run for a specified period of time. These coupons are all one time use so they cannot be posted to a coupon site for mass public use or transferred after being accepted. Smart Coupons are incredibly flexible allowing you to create promo codes for anything from discounts to free giveaways. They allow you to easily capitalize on special days such holidays or your store's anniversary and encourage customers who have visited to return, thus increasing sales and building brand awareness. (Web Site) www.aislelabs.com
_____________________________________________________________________________________________________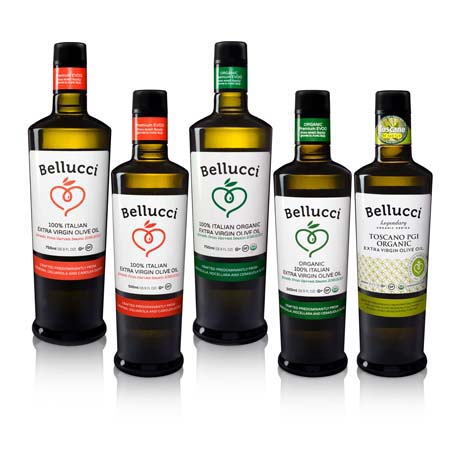 Bellucci Unveils Digital Expansion With Makeena®
Bellucci's premium 100% Italian extra virgin olive oil, is committed to responding to shifting consumer demands, by partnering with Makeena®, the technology platform connecting natural product brands to shoppers across all retailers and social media. Bellucci's full EVOO product portfolio is available through 2018 for redemption on Makeena® along with an engaging grower video, the brand story, and an opportunity to earn rewards. Along with Bellucci and other notable better-for-you brands, Makeena® ultimately helps shoppers make healthier choices. Once a shopper earns $10 in their Makeena® account, they can cash-out in the form of a PayPal or Venmo payment.
"Our integration with Makeena® is the starting point for a rewarding online shopping experience, as it is the single destination for natural food lovers everywhere," said Chandani Ribadia, Bellucci Digital Marketing Specialist. "Through the expansion of Makeena's mobile marketplace, our core consumer can find personalized content and rewards just by purchasing their favorite brand at any retailer. This is a strategic decision for us as Makeena® shares the same passion and values for connecting planet-conscious brands and shoppers."
With 80% of their mobile shoppers being under the age of 45 and seeking healthy and eco-friendly products, Bellucci is clearly the right fit. Aligning Bellucci's shopper strategy to meet the needs of the millennial consumer is key. Bellucci's 100% Italian extra virgin olive oil is offered in both Organic and Classic varieties, with non-GMO certification. To reinforce consumer confidence, each individual bottle is fully traceable down to the olive groves in Italy. In response to consumer demand for higher-quality natural food, Bellucci remains at the forefront of the transparency and sustainability movement. (Web Site) www.belluccipremium.com
_____________________________________________________________________________________________________
BrandShare Names Alan Verdun EVP, Sales And Marketing
BrandShare®, the world's first and largest e-commerce media and sampling network, has appointed Alan Verdun to the new position of Executive Vice President of Sales and Marketing, in a move to build on the company's growth and nurture deeper relationships with major brand clients. Prior to joining BrandShare, Verdun was Chief Growth Officer of Touchstorm, a technology-enabled services company that builds video audiences for the world's largest brands. Prior to this, Verdun spent 22 years in business development and management positions with News America Marketing, the News Corporation division that delivers FSI, in-store and digital media to shoppers in the U.S. and Canada. (Web Site) www.brandshare.us
_____________________________________________________________________________________________________
dataxu Announces Attribution Solution For OTT TV Devices
dataxu®, a leading software provider for marketing professionals, has announced an attribution solution for over-the-top (OTT) TV devices, including the results of several customer case studies proving the power of TV attribution. Using OneView™, dataxu's cross-device DMP, dataxu has connected the dots between people and their TVs. Now agencies and their advertiser clients can tie TV investment to specific business outcomes, including digital and in-store purchase behavior. The key to dataxu's TV attribution solution is the OneView device graph, which uses device IDs rather than the more commonly used IP address to connect people to streaming TV ads.
"OTT attribution has been a challenge for the industry," said Tore Tellefsen, VP of TV Solutions, dataxu. "We're proud to say that we've built the most robust cross-device graph in market and are using it to successfully attribute OTT investment. What's even more exciting is that we are seeing customers now use the insights to optimize TV campaigns on a daily basis. No hoops to jump through; just proven technology with the results to back it up." (Web Site) www.dataxu.com
_____________________________________________________________________________________________________
EnterWorks Reinvigorates Stores By Enabling A New Digital Retail Reality
EnterWorks, a leading provider of Master Data Management (MDM) and Product Information Management (PIM) solutions, plans to turn the retail experience on its head by demonstrating how retailers can recapture the essence of merchandising and product stories to create visual customer experiences. EnterWorks will do this by linking virtual reality to assortment planning and planogramming on the way to enabling a new augmented shopping reality for in-store customers.
"We can apply virtual, 3D reality at scale today in upgrading how merchants develop localized assortments, execute seasonal change-outs, and convey planograms or store sets," said EnterWorks CEO Rick Chavie. "By engaging the consumer through a visual, real-time representation of products on the shelf – we are reinventing how retailers tell their brand stories in each and every store and ultimately drive customers from online to in-store."
EnterWorks calls the concept "Storeytelling," or the process of bringing visual content forward for merchants to deliver exceptional customer experiences. Through a single repository of content, thanks to EnterWorks, content fuels the product information needs of merchandising, ecommerce, and store applications that need it. This can be accomplished by infusing virtual and, eventually augmented reality into these existing systems.
According to Chavie, the great opportunity today is for retailers and brands to: Create great customer moments by converging a store's physical assets with online and mobile to generate a new shopping reality; Empower the next generation of visual merchants through the seamless integration of augmented reality technology; Leverage current technologies in end-to-end support for 3D visualization and tech such as category management, space management, and master data management for products, customers, and physical/digital assets, mobile, and ecommerce; and Provide an augmented reality for a retailer's mobile application that provides a new wayfinding approach for customers who have yet to memorize all product locations. (Web Site) www.enterworks.com
_____________________________________________________________________________________________________
Ibotta Names Suchit Majmudar CMO
Ibotta, the starting point for rewarded shopping on mobile, has added Suchit Majmudar as Chief Marketing Officer. Majmudar's hire comes at a critical juncture as Ibotta continues its expansion into mobile commerce, solidifying its reputation as the single leading destination for rewarded shopping. He will report directly to Ibotta's Founder and CEO, Bryan Leach. Prior to Ibotta, Majmudar was Senior Vice President of Customer Experience at Caribou Coffee, Inc., and Einstein Noah Restaurant Group, Inc., where he was responsible for creating and implementing new customer experience strategies across multiple brands. Majmudar's previous experience includes leadership positions for lululemon athletica, including as director of merchandising and merchandising at J.Crew. (Web Site) www.ibotta.com
_____________________________________________________________________________________________________
Label Insight Closes $21 Million In Series C Round Of Venture Capital Funding
Label Insight, the market leader for product transparency, has raised $21 million in a Series C funding round led by Delta-v Capital alongside River Cities Capital Funds. These funds will support the company's mission to help consumers understand what's in the products they use and consume. With the use of data science, Label Insight is powering transparency between CPG brands, retailers and consumers. The company's proprietary data science and machine learning capabilities capture product labeling information for over 400,000 products and create more than 22,000 unique custom attributes per product, unlocking actionable insights about how products meet the varied health, wellness, lifestyle and sustainability concerns of consumers.
Label Insight customers include more than 25 top CPG companies and 12 leading retailers. Label Insight plans to use the funding to fuel hiring of data science professionals, continue product development and accelerate customer growth. In the past year, the company announced several new customer deals, as well as key partnerships with Nielsen, 1WorldSync and Catalina Marketing. (Web Site) www.labelinsight.com
_____________________________________________________________________________________________________
The Mars Agency Adds Creative Directors
The Mars Agency, a full-service, global marketing agency, specializing in shopper, consumer promotion and brand activation, has appointed Jason Jakubiak and David Wysocki, both VP Group Creative Directors and Jim Feltz and Jason Parzuchowski, both Creative Directors, to its evolving creative and content practice. All will be based in the Agency's Detroit headquarters.
"The world and our industry are changing rapidly. Agencies need to know how to unearth brand growth opportunities in all channels. They have to find new ways to creatively drive conversations, consideration and purchases, today and tomorrow," said Rob Rivenburgh, the Agency's CEO NA. (Web Site) www.themarsagency.com
_____________________________________________________________________________________________________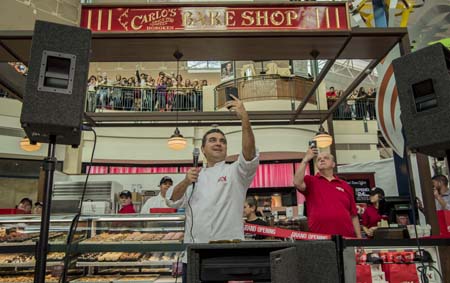 MetTel Wi-Fi Analytics Brings 'Cake Boss' Closer To Customers Worldwide
MetTel, a leading communications carrier, and Carlo's Bakery of the hit TV show "Cake Boss" on TLC, have debuted MetTel Wi-Fi Analytics, designed to elevate the customer experience by bringing fast, online insights and convenience to the high-end retailer's 21 locations across the US and Brazil. The new solution, which includes Purple Wi-Fi, will provide Carlo's Bakery with a deeper view of customer preferences as it eyes a major expansion in the US and Europe to follow.
The new MetTel Wi-Fi Analytics technology learns in real-time how consumers visit the bakery, where they browse, what they buy and don't buy, and helps determine what products they may want to try based on their established preferences. Further insights such as drive-bys, the frequency and length of visits can also provide valuable insights to help better cater to Carlo's Bakery discerning and loyal customer base. If this sounds more like a digital shopping experience, that's because it is – in-store. The MetTel Wi-Fi Analytics solution is able to analyze each visit to a store, provide real-time data from entire store spaces, and geolocation services and marketing for opt-in customers. Best of all, this is enabled without installing apps on smartphones. This results in stronger customer reach rates for the business through Wi-Fi versus applications.
"We wanted to give our customers the best possible experience through a digital in-store approach," said Buddy Valastro, CEO of Carlo's Bakery. "It's no secret that more and more people are shopping online but many of our customers also like the look and feel and human touch of our bakeries. This technology can help uncover hidden opportunities to bring us closer to our customers while giving them the customized benefits of online shopping – the best of both worlds."
"We can measure and enhance the customer experience in physical stores just as we do online," said Max Silber, Vice President for Mobility & IoT for MetTel. "Companies can now manage brick-and-mortar stores as if they were websites by calculating conversions, continuous monitoring and optimization, piloting new offerings, zooming into shopping paths and behavioral patterns, segmenting based on behavior, and so on. This will open new tactics and techniques for better check-out line management, adjusting staff allocations based on actual customer needs, tracking and managing assets like shopping carts, and triggering marketing messages based on customer location."
All Wi-Fi-enabled devices, typically consumer smart phones, continuously transmit signals to detect and connect to available networks several times per minute. The Wi-Fi mesh network at Carlo's Bakery receives the pings from these customers, which is anonymized and does not collect personal or private information. MetTel Wi-Fi Analytics assesses the signal strength and determines the location and movement patterns of each smart phone. Through continuous monitoring, the solution determines the full visit – which parts of the store the customer visits; their path through the store; how much time is spent at each stop; if they made a purchase and what they bought. This data forms the basis for the measurement of real-time customer behavior. This gives Carlo's Bakery a clearer view of how their stores are performing at any time and allows them to react to and change any aspect of the operation or experimentation with adjustments to traffic flow, product placement, merchandising, marketing or new concepts, all in the interest of continuous improvement. (Web Site) www.mettel.net
_____________________________________________________________________________________________________
Mobiquity Networks Forms Partnership With AggData
Mobiquity Networks, a mobile location data intelligence company, and wholly owned subsidiary of Mobiquity Technologies, has formed a partnership with leading locational data provider AggData. Under the new collaboration, AggData will provide locational data to enhance Mobiquity's customized mobile marketing and research solutions. As AggData is the only firm of its type supported by a full quality assurance team and retail analyst group that reviews the accuracy of its locational data – Mobiquity's platform is now supported by the most reliable source of retail locational data available.
Mobiquity Networks' provides precise location based data and insights based on consumers' real-world behavior and trends through its unique combination of beacon data, first party mobile location data via its advanced SDK and other direct data feeds. Mobiquity Networks' provides one of the most accurate and scaled solutions for anonymous mobile data collection and analysis in the industry and by partnering with AggData and integrating over 5 million locational records and future store closing information, Mobiquity is able to further bolster its mobile data collection and analysis capabilities.
Mobiquity Networks' CEO Dean Julia, said, "I believe this partnership allows us to provide the most accurate view of the consumer journey. We collect and analyze the entire geo-trail, from home to work and everything in between. Mobiquity's solutions allow brands and agencies to target, measure and optimize their impact on store visits, as well as providing even more granular insights post-campaign." (Web Site) www.mobiquitynetworks.com
_____________________________________________________________________________________________________
Modern Promos Promotes Robert Job To EVP Of Growth Strategy
Modern Promos, a full-service brand activation agency, has promoted Robert Job to executive vice president of growth strategy. Job has served as vice president of business development for the past year. With more than 25 years of experience in the marketing promotions industry, Job brings a wealth of knowledge, industry contacts and impeccable client service to the Modern Promos team. He has dynamic experience in the consumer-packaged goods space as well as sporting goods and the beverage industry. In his new position, Job will oversee the growth branch of Modern Promos, which includes sales, business development, and lead generation. (Web Site) www.modernpromos.com
_____________________________________________________________________________________________________
PlaceIQ And 1010data Partner To Provide Rapid Access To Consumer Location Data And Insights
PlaceIQ, a company building a new model of consumer behavior with location data and insights, has partnered with 1010data, the only out-of-the-box solution of its kind that combines self-service data management and analytics at scale with analysis-ready data sets. The 1010data Insights Platform is the first analytics offering to host PlaceIQ's LandMark data set to deliver consumer location intelligence across the U.S.
PlaceIQ's location-based LandMark data set is the first of its kind to be hosted on 1010data's industry-leading platform, which is used by over 875 of the world's largest retail, CPG and financial services companies. 1010data users can now quickly and easily access consumer location data and combine these location-based insights with other data sources hosted on the 1010data Insights Platform for a holistic view of the consumer journey. (Web Site) www.placeiq.com
_____________________________________________________________________________________________________
Powershelf Debuts Compass Digital Analytical Predictor
Powershelf, Powershelf, a leading provider of retail technology solutions, has introduced the Compass Digital Analytical Predictor (CDAP), a groundbreaking software tool for manufacturers and retailers in the consumer goods industry. CDAP utilizes machine learning and predictive analytics to improve inventory tracking, analyze promotions and discover new operational insights.
Out-of-stock events are a challenge for both in-store and online retailers. The Powershelf system provides a prescriptive and preventive approach to reducing out-of-stocks by alerting stores to out-of-stock conditions. CDAP uses retailer data, including data from Powershelf, to predict the best times to reorder products and restock shelves. Integrating CDAP's predictive capabilities with the Powershelf system can lead to a sharp reduction in the cost of sales lost to out-of-stock events.
"Retailers lose sales and customers every time a product is out of stock," said John White, Chairman and CEO of Powershelf. "Our goal is to eliminate out-of-stocks in brick-and-mortar and online retailers. Powershelf and CDAP are the only solution that manage out-of-stocks through a prescriptive, preventive and predictive system."
The powerful proprietary algorithms at the heart of CDAP also allow manufacturers and retailers to create more effective promotions. CDAP considers a variety of factors-including, weather, season and time-to help marketers plan campaigns. And, when promotions are running, CDAP encourages continuous, rapid optimization by continually measuring return on investment.
"CDAP is working alongside Powershelf in many of our in-store displays and we've already seen a tremendous decrease in our out-of-stocks," said John Linehan, Executive Vice President of Strategy and Business Development at KING'S HAWAIIAN. "This integration of hardware and software will transform the consumer products industry." (Web Site) www.powershelf.net
_____________________________________________________________________________________________________
Snipp To Partner With Leading Loyalty Blockchain Provider, LoyalCoin
Snipp Interactive, a global provider of digital marketing promotions, rebates and loyalty solutions, has partnered with Appsolutely, to explore ways to incorporate its LoyalCoin loyalty solution (loyalcoin.io) into Snipp's suite of products. LoyalCoin is the digital currency in a next generation Blockchain based platform that allows consumers to use a single currency to redeem and exchange rewards from any participating brand. This represents an evolutionary change in the way that loyalty programs can be administered.
By using a virtual currency, LoyalCoin is attempting to transform the current loyalty landscape into a cryptocurrency-based rewards system, thereby creating an open loyalty ecosystem that gives consumers unprecedented freedom in where they can redeem the rewards they have earned. LoyalCoin (LYL) is the token that serves as the official virtual currency of the new system. Within that collaboration, Snipp plans to provide LoyalCoin as a reward within the SnippReward store and incorporate LoyalCoin into future Snipp-run incentive programs. As the platform gains traction, Snipp intends to implement a layer of interoperability between the incentive programs within its system that use the LoyalCoin Blockchain and also utilize this infrastructure to potentially launch its own vertical industry focused coalition programs.
"Companies that provide any kind of monetary or value-based system of digital transfer are quickly realizing that Blockchain is an essential part of their future," explained Atul Sabharwal, CEO of Snipp. "To be able to partner with one of the leaders in loyalty Blockchain at this early stage gives Snipp the opportunity to be at the forefront of this disruptive technology. We are uniquely positioned to help our Fortune 500 clients benefit from the Blockchain to further achieve their marketing objectives and reduce fraud. Partnering with LoyalCoin will give our clients the benefit of having easy access to this new technology as part of their toolset, all from an existing and trusted provider in Snipp." (Web Site) www.snipp.com
_____________________________________________________________________________________________________
Symphony Retail Solutions Taps Ryan Powell To Accelerate Growth
Symphony Retail Solutions, a leading provider of software and services for retailers, wholesalers and manufacturers, has named Ryan Powell Vice President of Merchandising and Category Management. In his new role at Symphony Retail, Powell will be responsible for all areas of the company's Merchandising and Category Management business, including product management, innovation, R&D and go-to-market strategy.
Powell most recently led the Global Category Management practice at Capgemini and previously served in executive positions with JDA, Red Bull and MVP Innovation. In his new position, Powell will focus on ensuring customer business value, understanding current and future industry and technology trends, and leveraging Symphony Retail's game-changing AI technologies to drive exponential growth and efficiencies for retailers and CPG brands. (Web Site) www.symphonyretailsolutions.com
_____________________________________________________________________________________________________
ThirdChannel Launches New Mobile Application Features To Give Brands And Retailers Smarter, Faster Insights About Store Environments
ThirdChannel, the retail intelligence platform that pairs real-time visibility into retail store environments with an experiential network-for-hire, has revealed new features on its mobile application to make data captured about products and store selling environments even more actionable for brand manufacturers and retailers. The latest version of the app features the ability for personnel in stores to record data without internet access and includes a geotagging feature that maps data to individual store locations.
Without precise data collection and real-time analytics, brands and retailers are effectively blind to what's happening in stores once products hit the showroom floor. But, aggregating this data quickly is a significant undertaking, and even brands and retailers that already have a data collection system in place often struggle to ensure that insights are accurate and accessible instantly. Not only do the new functions improve the precision and quality of data, but by minimizing time spent on data collection, field teams can focus on making important improvements to store environments, such as fixing merchandising, restocking inventory and interacting with customers. At the same time, brands and retailers are able to instantly access and act on data from the field, without having to wait for reports after field teams have already left stores.
"Consumers today are smarter than ever before, and they start scoring a store the minute they walk through the front door," says Gina Ashe, CEO of ThirdChannel. "Technology like ThirdChannel puts real-time data at their fingertips to optimize the retail floor. By increasing their visibility into what's happening on the ground, brands and retailers are able to take action to ensure that the experience they deliver to customers in brick-and-mortar retail lives up to expectations." (Web Site) www.thirdchannel.com
_____________________________________________________________________________________________________
Wayne Powers Appointed President Of Valassis
Valassis, a leader in intelligent media delivery and division of Harland Clarke Holdings, has appointed Wayne Powers to the new role of President, Valassis. Powers brings 25-plus years of experience in the media industry, innovative ideas and a strong client focus to guide the company's strategic growth initiatives.
"Wayne joined Valassis two years ago and has led topline revenue growth, organizational efficiencies and innovative strategic initiatives," said Victor Nichols, CEO, Harland Clarke Holdings. "As a proven leader, he will continue important focus on our core solutions while building on his deep client relationships and enhancement of the consumer experience." (Web Site) www.valassis.com
_____________________________________________________________________________________________________


_____________________________________________________________________________________________________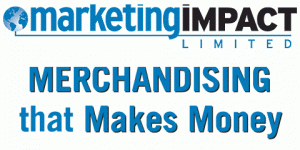 _____________________________________________________________________________________________________

_____________________________________________________________________________________________________
CLASSIFIED ADS
_____________________________________________________________________________________________________
CLICK ON IMAGE TO VIEW DIGITAL EDITION
_____________________________________________________________________________________________________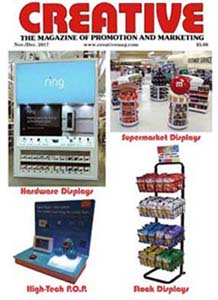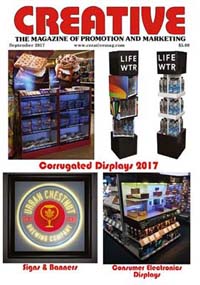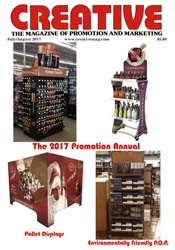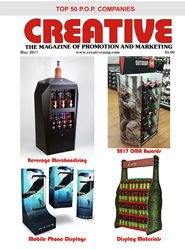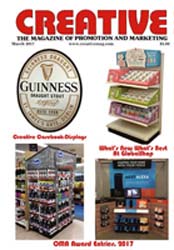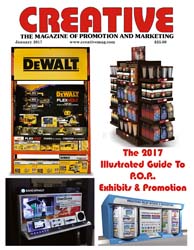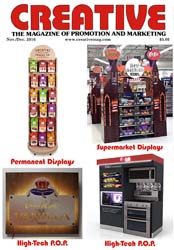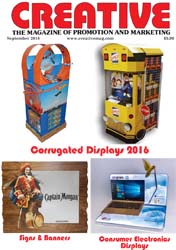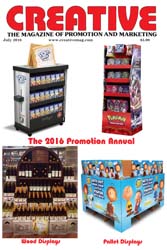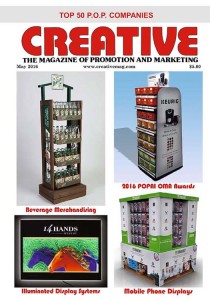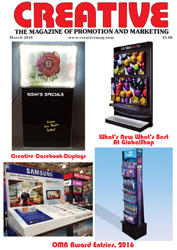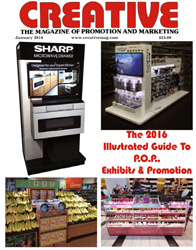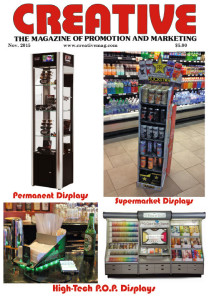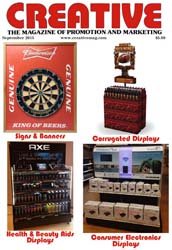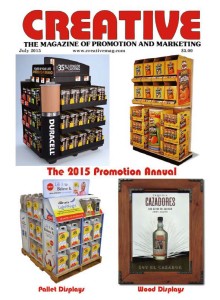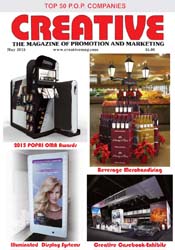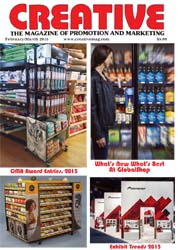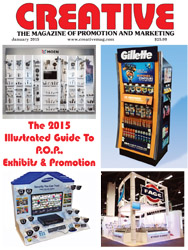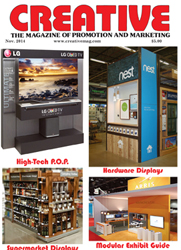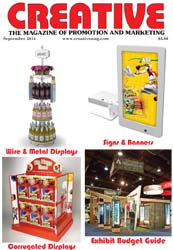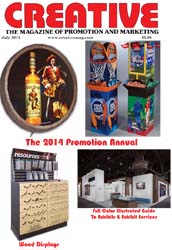 MAY 2014 ISSUE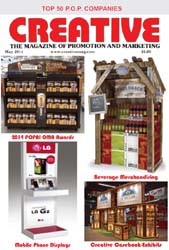 MARCH 2014 ISSUE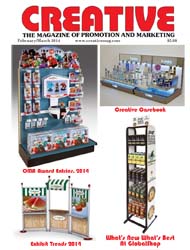 JANUARY 2014 ISSUE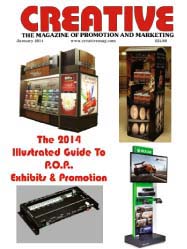 NOVEMBER 2013 ISSUE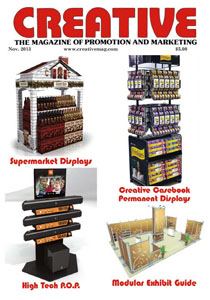 SEPTEMBER 2013 ISSUE
MAY 2013 ISSUE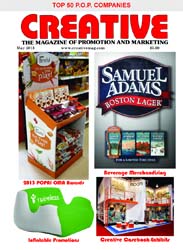 MARCH 2013 ISSUE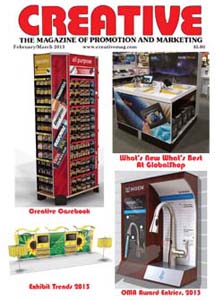 JANUARY 2013 ISSUE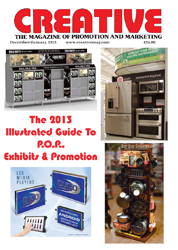 NOVEMBER 2012 ISSUE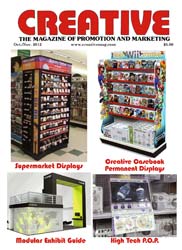 SEPTEMBER 2012 ISSUE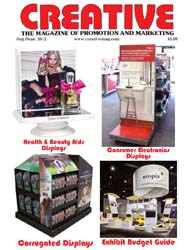 JULY 2012 ISSUE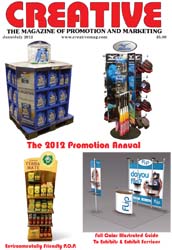 MAY 2012 ISSUE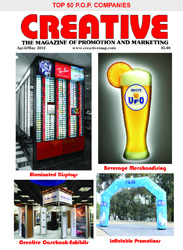 JANUARY 2012 ISSUE