_____________________________________________________________________________________________________



_____________________________________________________________________________________________________


_____________________________________________________________________________________________________


_____________________________________________________________________________________________________

_____________________________________________________________________________________________________


_____________________________________________________________________________________________________


_____________________________________________________________________________________________________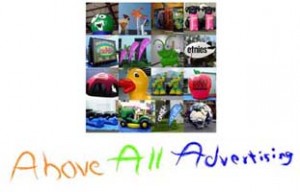 _____________________________________________________________________________________________________


_____________________________________________________________________________________________________


_____________________________________________________________________________________________________

_____________________________________________________________________________________________________

_____________________________________________________________________________________________________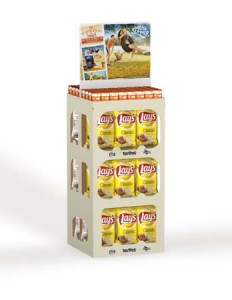 Lay's Summer Days Campaign Kicks Off At Retail
Just in time for the Memorial Day holiday, Lay's potato chips, one of the marquee brands from PepsiCo's Frito-Lay division, has kicked off its "Lay's Summer Days" campaign – encouraging fans to create custom digital bags of Lay's potato chips featuring photos of their favorite summer moments. To further add to the summer fun, thousands of lucky fans also will receive a real-life customized bag of Lay's Classic potato chips featuring their photo – offering consumers personalized packaging for the first time in the brand's history. The Lay's Summer Days promotion is being supported through online advertising, social media and in-store point-of-sale displays.
Fans can visit www.lays.com to experience the Lay's Summer Bag Creator. The interactive tool allows fans to upload a summer photo, caption it and receive a digital version of a Lay's potato chips bag featuring their photo to share with family and friends on social media. The first 10,000 approved submissions also will be created as real-life bags of Lay's potato chips and sent to consumers to enjoy this summer.
"Summer is all about creating memories that last a lifetime, and we are always excited to play a role in those experiences," said Tina Mahal, senior director of marketing, Frito-Lay North America. "The 'Lay's Summer Days' promotion is a way for us to celebrate our fans and the season by personalizing their connection with the brand in fun, unique way."
Throughout the summer, the Lay's brand also will unveil summer-themed packaging, featuring a variety of summer moments as well as a first-of-its-kind sun-activated bag that reveals special summer imagery when exposed to sunlight. The sun-activated bag will be available at major retailers nationwide leading up to the July 4th holiday weekend. Consumers also will have the opportunity to redeem codes found on specially marked packages of Lay's potato chips to receive Lay's-branded swag which includes tote bags, flip-flops, water bottles, UV-activated tank tops and more. In addition, consumers can win other summer-themed prizes, including kayaks, paddle boards, bicycles – even a convertible-style automobile and an all-inclusive summer getaway. (Web Site) www.pepsico.com
_____________________________________________________________________________________________________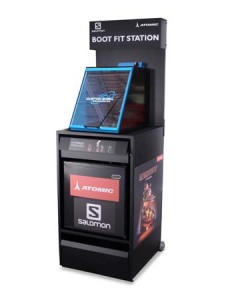 Atomic And Salomon Place Custom Ski Boots Fitting Towers At Winter Sports Retail Stores
Atomic and Salomon, both members of the Amer Sports family, needed a compact station to speed the process of customizing ski boots. Since the fitting process shares common steps, a single basic tower was designed to serve both brands.
The fitting process involves heating the inner boot, then cooling it quickly, after fitting it to the customer's foot. Concept Designs designed a compact cart that holds the client-supplied oven on the top shelf. Below that is a pull-out drawer for fitting tools. Below that is a compact refrigerator/freezer. Since the Station needed to function for Atomic, Salomon, or both, three different sets of graphics were created that the retailer can apply, depending on which brand(s) they carry. The Fitting Towers were distributed to winter sports retailers and ski resorts throughout the US and Canada.
Concept Designs, the Palo Alto, CA-based provider of innovative, custom point of purchase solutions, designed the new fitting station for Atomic and Salomon custom ski boots. visit; (Web Site) www.popconcepts.com
_____________________________________________________________________________________________________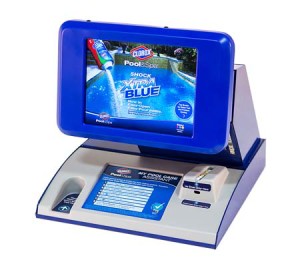 Clorox® Pool&Spa™ My Pool Care Assistant™ Kiosk Keeps Pool And Spa Water Clean
Clorox® Pool&Spa™, a leader in swimming pool and spa care systems, is using the Clorox® Pool&Spa™ My Pool Care Assistant™ Kiosk to help consumers keep their pool and spa water clean. This easy-to-use testing station includes a tablet pc, customized software application and instruction guide. Placed in select Walmart stores, the counter display allows consumers to test their pool and spa water with the placement of a small amount on a testing strip. This testing strip is then analyzed by the kiosk to recommend a product match. All together, the counter display creates a DIY experience for consumers and completes the decision making process.
The Clorox Pool&Spa My Pool Care Assistant Kiosk was developed by Frank Mayer and Associates; visit; (Web Site) www.frankmayer.com
_____________________________________________________________________________________________________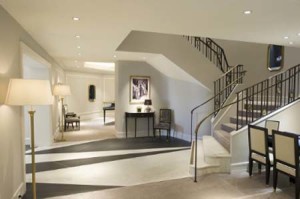 The House of Harry Winston Opens A New Salon In Miami Design District
The House of Harry Winston, the legendary "King of Diamonds," and international luxury brand has opened a new retail salon in the Miami Design District, a historic part of the city known for its innovative art, architecture, and design. Located at 166 NE 39th Street, the impressive 7,168 square foot salon will house Harry Winston's exquisite jewelry and timepiece collections, including the finest diamonds and rarest gemstones available today.
"Miami Design District presents the perfect setting for Harry Winston's newest salon location," said Nayla Hayek, CEO of Harry Winston, Inc. "Harry Winston has long celebrated the similarities between fine art and fine jewelry, often exploring various artistic influences as a way to bring its fine jewelry designs to life. With this opening, we look forward to continuing in this rich tradition, as we share the House's renowned heritage and extraordinary creations with a city that is at the forefront of global creativity and design, and we welcome our new and existing clients from around the world."
Designed to capture the elegance and intimacy of a private estate, the new two-story salon reflects a contemporary variation on the traditional Winston style, drawing references from the eloquence and architecture of the brand's iconic Fifth Avenue Flagship. A soft taupe and grey color palette complements the custom designed black lacquer and antique bronze furniture, with bespoke chandeliers, hand-beaded silk walls and antique accents. Dedicated areas for Harry Winston's high jewelry, bridal, timepiece and fine jewelry collections, ensure clients receive the discreet and highly personalized shopping experience that the House is known for, while private selling rooms provide a luxurious space for the ultimate in exclusivity.
_____________________________________________________________________________________________________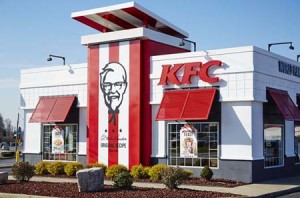 KFC Pays Homage To Legacy Of Colonel Sanders With New Brand Look
Seventy-five years ago a feisty 65-year-old chicken salesman (once a farmhand, an army mule-tender, a locomotive fireman, an aspiring lawyer, an insurance salesman, an amateur obstetrician, a political candidate and a ferryboat entrepreneur, among other professions) set out to give his neighbors the best fried chicken out there. A decade later that secret recipe and his finger lickin' good® fried chicken made Colonel Sanders one of the most recognizable men in the world.
"Colonel Harland Sanders' iconic legacy and world-famous Original Recipe® chicken are what set Kentucky Fried Chicken® apart from the rest. His entrepreneurial spark and unrelenting appreciation for hard work, philanthropy and showmanship (or what he called 'a little Colonel-ing') are exemplary of the 'American Dream,'" said Kevin Hochman, chief marketing officer for KFC US. "We want to remind today's hardworking folks that his passion, dedication and famous secret blend of 11 herbs & spices are alive and well across our 4,300 restaurants in the US."
In honor of this momentous 75th anniversary, KFC is reintroducing the brand's greatest asset-the Colonel himself-by bringing his down-home values and recipe for the world's tastiest chicken to life via web, broadcast, social media and in-store experiences. KFC restaurants are undergoing changes as well, with a fancy redesign rolling out at restaurants across the country during the next few years. And if you've been to the Hikes Point, Louisville, Ky. or Las Vegas, Nev. locations, then you have had a sneak peek. Hikes Pointers were the first to see the new digs, which bring to life the brand's values while honoring the man who made it all happen: Colonel Sanders. And just like his memorable white suit and ribbon tie, KFC's new design is iconic and distinctive, conveying originality, reputation for quality and, most importantly, showmanship.
Reflecting on all of the changes the brand is about to unveil, Hochman stated, "The Colonel has always been at the core of everything we do here at Kentucky Fried Chicken®. The 75th Anniversary is the perfect time to give him back to the people and remind everyone of what we're all about."
_____________________________________________________________________________________________________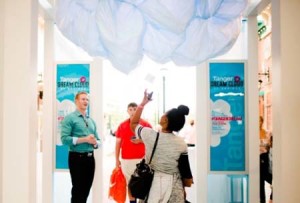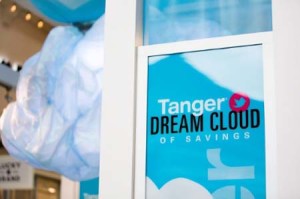 Tanger Outlets Bolsters Traditional Retail Experience Through Interactive Social Media And Digital Experiences For Shoppers
At the recent grand opening of Tanger Factory Outlet Centers' newest location in Savannah, Georgia, over 78,000 weekend shoppers proved that the brick and mortar shopping experience is alive and thriving. However, many shoppers were excited to find interactive social media stations set-up around the center that provided an opportunity to socially engage using their favorite social media platform to post photos of themselves at the new Tanger Outlets Grand Opening and receive discount coupons, store offers and gift cards. Pop up social stops delight shoppers, enhance their experience, and make shopping at Tanger Outlets interactive. Social stops offer new ways to save even more on shoppers' favorite fashions.
This year, Tanger will open four new centers across the country. During each of these grand opening weekends, Tanger is merging the traditional shopping experience with the excitement of social interaction though three social media activations: Tanger Dream Cloud – Encourages engagement on Twitter, as Twitter members have the capability of submitting a tweet and instantly receiving both a tangible and digital copy of a coupon. For shoppers not on Twitter, there is a custom URL that allows shoppers to have the same experience by visiting the mobile site that simply pulls up a link where a shopper virtually taps a button and the coupon or gift card voucher is dispersed on the spot from a suspended cloud. Savings literally fall from "the sky". Tanger Instagram Lounge – encourages social engagement and social interaction on both Twitter and Instagram. By snapping a selfie in the selfie station and posting it using the #GoTanger hashtag, their photo instantly generates and displays on a social wall. The same hashtag allows shoppers to win daily shopping sprees. Like it or Love it Polling Station – shoppers walk up to an iPad, tap their favorite fashion item, enter their basic info, and are entered to win the item. In 30 seconds, they have voted for their favorite fashion item and have been entered to win it. Every shopper who enters will also receive a 20% off coupon of a purchase at select stores.
"Social pop-ups are about enhancing the shopping experience and increasing the number of touch points with our customers," said Steven B. Tanger, CEO of Tanger Outlets. "These new installations at our grand openings provide our customers with a world class traditional shopping experience and the fun of interacting with their favorite retailers on social media for the best deals."
_____________________________________________________________________________________________________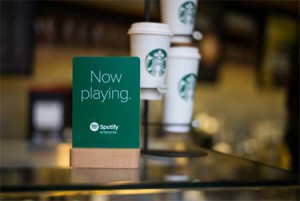 Starbucks And Spotify Redefine Retail Experience By Streaming Spotify Music Service Into World-Class Store And Digital Platform
Starbucks Coffee Company has entered into a letter of intent with leading music streaming service, Spotify®, to establish a multi-year relationship that will link its 7,000 company-operated stores in the U.S. and 10 Million My Starbucks Rewards® loyalty members with Spotify's more than 60 Million global users to offer a first-of-its-kind music ecosystem. This interconnectivity will allow Starbucks MSR members unique access to Starbucks music on Spotify, the ability to influence in-store playlists as well as opportunities for Starbucks MSR members to earn "Stars as Currency."
"For over forty years, music has played a vital role in Starbucks Third Place experience – inspiring our partners and customers in unexpected ways that have helped to shape the global pop culture. And we are delighted and honored to bring Spotify directly to our customers," said Howard Schultz, chairman and ceo of Starbucks. "Throughout its history, Starbucks has worked closely with the music industry, offering a variety of artists a platform for their work. By connecting Spotify's world-class streaming platform into our world-class store and digital ecosystem, we are reinventing the way our millions of global customers discover music."
Through a phased rollout later this fall in Starbucks® U.S. company-owned locations, followed shortly thereafter in Canada and the United Kingdom, the agreement specifies that Starbucks and Spotify will collaborate on a next generation music ecosystem. As part of the agreement, Spotify Premium will be promoted in these stores.
"Starbucks has a rich music heritage and customers who are passionate music fans which makes us incredibly proud to be their music partner," said Daniel Ek, CEO of Spotify. "Spotify has powered more than 25 Billion hours of listening around the world so far, and we're looking forward to creating unique in-store music experiences while also making more than 20 years of popular Starbucks music available to both Starbucks customers and Spotify's 60 Million global music fans."
_____________________________________________________________________________________________________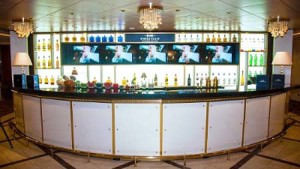 First 'World Class™ Bar' Revealed By Celebrity Cruises And Diageo Global Travel Americas
Celebrity Cruises and Diageo Global Travel Americas have partnered to launch the world's first permanent "World Class™ Bar". The striking bar space onboard Celebrity Eclipse provides interactive and luxurious drinks experiences created by World Class-certified mixologists. Celebrity is renowned for its highly skilled and engaging bartenders, and partnering with the world's leading premium drinks company provides Celebrity's expert mixologists with exclusive menus that feature cutting-edge cocktails – delivering the ultimate high-end drinks experience for vacationers. World Class Bar debuted on Celebrity Eclipse and will soon be followed by bars onboard Celebrity's four remaining Solstice Class ships.
The curated and exclusive menu features new craft cocktails and a series of "rituals," available only onboard Celebrity, including: MYSTIC KETEL ONE® – a unique ritual serve, this tropical cocktail is made with Ketel One® Vodka. A specially designed kettle cools the mixture of strawberries, pineapple, aloe vera, lime juice, ginger liqueur and Ketel One and releases a vapor. ZACAPA® OLD FASHIONED – rich Zacapa® 23 Rum is mixed with angostura bitters and a dash of chocolate mole for a twist on one of the classics, as Zacapa elevates the "Old Fashioned" to the next level. CELEBRITY No. TEN™ – a refreshing cocktail made with unique Tanqueray® no. Ten™ gin, fresh raspberries, a dash of bitters, lemon juice and creme de violette and topped off with ginger ale.
"Our award-winning culinary program gives guests the opportunity to indulge in new tastes and experiences during their vacation, and the World Class Bar will do this by offering the very best of mixology, custom-created craft cocktails and expert bartenders," said Lisa Lutoff-Perlo, President and CEO, Celebrity Cruises. "World Class is at the forefront of contemporary cocktail culture, which is a perfect fit for Celebrity as we continue to bring modern luxury to affluent vacationers."
Doug Bagley, Managing Director, Diageo Global Travel and Middle East, said, "We are delighted to partner with Celebrity Cruises to launch this first, groundbreaking World Class Bar onboard a cruise ship. Celebrity is world-renowned for providing luxurious guest experiences, and this bar will provide exceptional drinking experiences for its guests. It brings to life our World Class ambition to inspire the world to drink better through innovations such as unique ritual serves, and it represents a bold approach to growing the fine-drinking category."
_____________________________________________________________________________________________________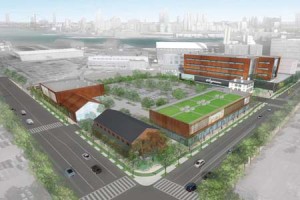 Wegman's Supermarket To Open At The Brooklyn Navy Yard
The Brooklyn Navy Yard Development Corporation announced redevelopment plans for Admirals Row that will bring a long-anticipated supermarket, Wegmans Food Markets to anchor the $140 million redevelopment of Admirals Row led by Steiner NYC, the developer of Steiner Studios.
"The Brooklyn Navy Yard is proud to deliver on its promise to bring a supermarket to this neighborhood," said BNYDC President & CEO David Ehrenberg. "But not just any grocery store. Wegmans is widely recognized as the country's best supermarket for its affordable, quality food and is also recognized as the best retail employer in the country. And one of the reasons we selected them was because their employee compensation is consistently equal to or better than other food retailers in markets where they have stores. With Wegmans and the entire redevelopment of Admirals Row, local residents will gain needed amenities and the Brooklyn Navy Yard will further its mission to create good-paying, high-quality jobs for area residents. We look forward to working with Wegmans, Steiner NYC, and our community on this meaningful project."
"It is a thrill to bring Wegmans to Brooklyn, along with hundreds of new jobs. Our family started this company in 1916, and we built our business by always putting the needs of our employees first," said Wegmans CEO Danny Wegman. "Our employees are part of our family, and they are the reason for our success. We are proud to be part of this exciting project and look forward to providing the very best quality and selection, consistent low prices, and incredible customer service to the local and wider Brooklyn community."
_____________________________________________________________________________________________________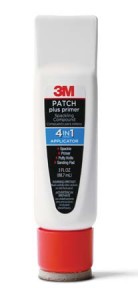 New 3M Patch Plus Primer 4-in-1 Applicator Simplifies Wall Repairs
3M has introduced 3M Patch Plus Primer 4-in-1 Applicator, a product that applies 3M's proprietary nanotechnology to the everyday task of small wall and surface repairs. The result is quick-drying, strong, even patches combined with the convenience and functionality of an all-in-one wall repair applicator, making the process easy and efficient from start to finish. Spurred from the insight that many renters and homeowners may not have all of the necessary items at their disposal to repair small holes, gouges, cracks and other surface marks and damage, the 3M Patch Plus Primer 4-in-1 Applicator incorporates spackle, primer, a putty knife and a sanding pad into one tool. DIYers at any skill level get the benefits of a spackle with great hiding power and repairs that can be made three times faster than traditional spackling compound without primer.
"The 3M Patch Plus Primer 4-in-1 Applicator was created to simplify the process of home repair and help DIYers of all experience levels tackle small repairs with ease," said Jeremy Johnson, 3M Abrasives marketing supervisor. "3M's proprietary nanotechnology coupled with the innovative packaging helps makes any project more approachable, while still delivering top-quality results."
_____________________________________________________________________________________________________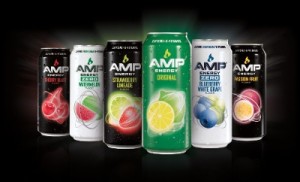 Four Unique AMP Energy Flavors Introduced
AMP Energy® unveiled four unique flavors that can't be found anywhere else in the energy category. New flavors include: AMP Energy Strawberry Limeade, AMP Energy Passion Fruit, AMP Energy Blueberry White Grape ZERO and AMP Energy Watermelon. ZERO have joined favorites AMP Energy Original and AMP Energy Cherry Blast in retailers nationwide, offering fans the best flavor experience in energy. The packaging for AMP Energy has been updated to highlight the brand's exciting new flavors – vibrant colors and images of the unexpected fruit flavors found within differentiate AMP Energy from the category and make it clear that great taste can be expected inside the can.
AMP Energy is the perfect blend of unique flavors, caffeine, B-Vitamins and other ingredients for a great-tasting, refreshing energy drink. "We knew energy drink fans were craving some serious flavor innovation in the category," said Greg Lyons, vice president of marketing, AMP Energy. "So we made flavor our number one priority when rolling out these four delicious new AMP Energy products."
_____________________________________________________________________________________________________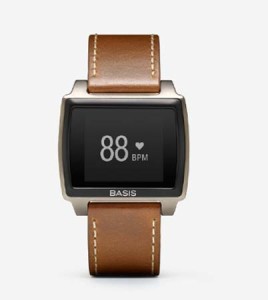 Basis Offers New Peak Titanium Edition With Stylish Leather Accessory Straps And New Features
Basis, an Intel company, has introduced a limited release Titanium Edition of its ultimate fitness and sleep tracker, Basis Peak, along with a new line of fashionable leather accessory straps. The Titanium Edition includes the same activity, fitness and sleep tracking features in a durable, forged titanium case paired with an exclusive leather strap. The new line of leather accessory straps come in a variety of colors including Noir, Fog, Saddle, Khaki and Blush, in addition to the five colors of SportVent straps already available. The new Titanium Edition of Basis Peak features comprehensive activity, fitness and sleep tracking capabilities in a satin finish Grade II titanium case that resists nicks, scratches and corrosion. An Onyx (black) SportVent silicone strap offers a durable and breathable strap option to wear during exercise. A Cognac (caramel brown) leather strap is another option for a more refined aesthetic.
_____________________________________________________________________________________________________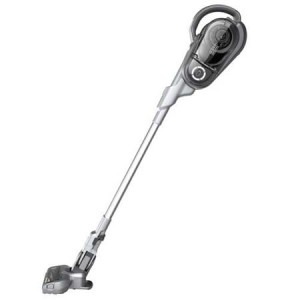 BLACK+DECKER™ Stick Vacs Introduced
BLACK+DECKER has introduced two new high-voltage, cordless stick vacuums – the 36V MAX and 24V MAX Lithium Stick Vacuums with ORA™ Technology. ORA, or Optimized Runtime & Airflow Technology, provides fade-free power and no loss of suction. The 2-n-1 design allows each vac to function as an upright stick vacuum as well as a detachable hand vacuum, offering versatility and convenience for the homeowner.
With streamlined designs and the latest vacuum technology, the output of each new vac is maximized for serious power. The hand vac is the central component in each vacuum. It achieves 40 Air Watts max of power and incorporates a 12 Air-Cyclone System. These features capitalize on the power potential of the unit by helping to prevent material from clogging the unit and letting air flow freely through the cyclones, helping to maintain high performance throughout the cleaning task. The new vacuums feature BLACK+DECKER's Lithium Ion battery platform which offers strong suction and fade-free power, making runtime concerns a thing of the past.
_____________________________________________________________________________________________________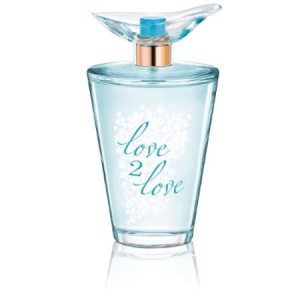 Love2Love Bluebell + White Tea Romantic Scent Introduced
Coty is introducing Love2Love Bluebell + White Tea, the latest addition to the captivating range of perfectly paired scents for perfect pairs in love. This enchantingly romantic scent celebrates the bliss of discovering your heart's true partner, with addictive fresh and feminine notes to capture the joy of living life with your soul mate beside you.
This sensual scent instantly enchants with a burst of Italian bergamot, blueberry white tea and nectarine. Love2Love Bluebell + White Tea is enclosed in a powder blue flacon embossed with soft, white flowers and topped with a whimsical petal shaped cap. The delicate packaging is designed to appeal to the romantic side in every woman. Love2Love Bluebell + White Tea is available at mass and drug retailers.
_____________________________________________________________________________________________________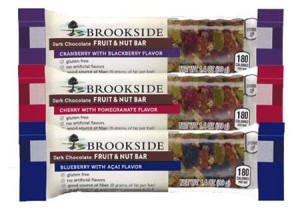 Hershey Company Introduces BROOKSIDE Fruit And Nut Bars
Hershey plans to introduce BROOKSIDE Fruit And Nut Bars, made up of simple and familiar ingredients. Brookside Fruit & Nut Bars are snack bars made with real fruit, whole roasted almonds, rolled oats, pumpkin seeds and signature Brookside dark chocolate, and will be available in three flavor varieties starting in August. These snack bars will feature no high fructose corn syrup, artificial flavors or colors and be gluten-free.
_____________________________________________________________________________________________________

Electrolux Launches Ergorapido Lithium Ion Brushroll Clean Xtra Vacuum
Electrolux has introduced its latest Ergorapido® 2-in-1 cordless stick vacuum. With a sleek style, meticulously engineered design and technologically advanced Lithium TurboPower battery, the Ergorapido Lithium Ion Brushroll Clean™ Xtra delivers an effortless clean with high power performance both on and above the floor.
"We know that lithium ion technology offers the cleaning power consumers need to keep all their homes' surfaces clean," said Kerstin Peterson, vice president of marketing at Electrolux Small Appliances, North America. "This is why we've added the Lithium TurboPower Battery and other advanced features to the already hugely popular Ergorapido platform, while maintaining the ease of cleaning and sleek, compact design that people already love."
_____________________________________________________________________________________________________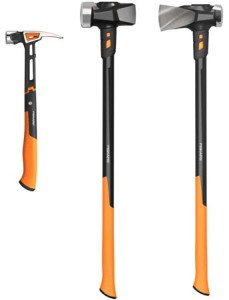 Fiskars Expands Category Portfolio With New IsoCore™ Striking Tools
Fiskars, a leading global supplier of consumer products for the home, garden and outdoors, plans to launch its new line of 15 IsoCore™ Striking Tools including hammers, sledge hammers, mauls and picks. Fiskars' patented IsoCore™ shock control system absorbs strike shock and vibration, greatly reducing the impact on the user. The development was a joint effort between the Fiskars Americas and Fiskars EMEA engineering teams, and the tools have been scientifically tested in collaboration with industry experts including Sims Vibration Laboratories. Fiskars' IsoCore™ hammers have proven to deliver three-times less shock and sledge hammers deliver five-times more demolition force than competitive tools.
_____________________________________________________________________________________________________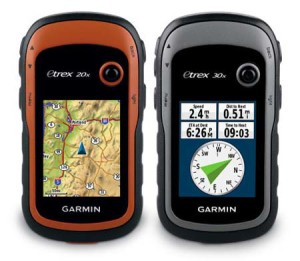 Garmin eTrex 20x And 30x Outdoor Handhelds Introduced
Garmin International has introduced an upgrade to the popular eTrex handheld line, eTrex 20x and 30x. These next-generation GPS handhelds retain the ease-of-use, durability and affordability of the original eTrex line, but add an all-new 2.2″ sunlight readable high-resolution display and 3.7 GB of internal memory, which is more than twice the amount available in their predecessors. Rugged and water-resistant, eTrex 20x and 30x boast a high-sensitivity GPS receiver with GLONASS support, a preloaded basemap and a variety of mounting options. Whether used on ATVs, bicycles, boats or as a handheld, eTrex 20x and 30x will keep users on the right path, or easily guide them back if they lose their way.
_____________________________________________________________________________________________________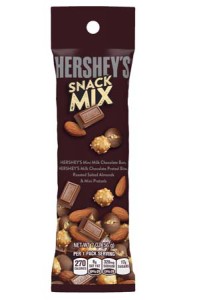 HERSHEY'S Snack Mix Debuts
According to Hershey Company research, people want to know what's in their food, how it's made and where ingredients come from. In fact, 68 percent of global consumers want to recognize all of the ingredients on food labels and 40 percent want food made with as few ingredients as possible. Hershey is dedicated to sharing information about its products with consumers openly and candidly, and is committed to making products using ingredients that are simple and familiar. Snack Mixes are a combination of sweet, salty, crunchy and creamy tastes in Hershey's and Reese's varieties. Snack Mixes will be available in August in portion-controlled tube packs, making them perfect for on-the-go snacking and one-handed eating.
_____________________________________________________________________________________________________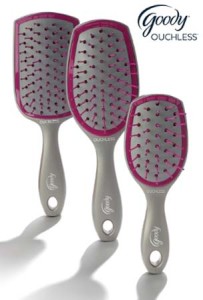 Goody Extends Popular Ouchless Line With New Brushes
Goody®, the leader in hair accessories and styling tools, is expanding their popular Ouchless® line with the launch of new Ouchless Brushes, a gentle solution that reduces hair breakage for women with all hair types. These sophisticated new brushes join the Goody Ouchless family, which also includes market-leading Ouchless No Metal Elastics. The new Ouchless Brushes gently detangle to reduce hair breakage by 55 percent when compared to the leading brush, thanks to exclusive features and a unique, innovative product design.
"We recognized a need in the market for a brush that focuses on not just detangling, but maintaining healthy hair," said Monica Tyler, director of brand marketing for Goody. "We set an industry standard for gentle hair elastics with the original launch of our Goody Ouchless elastics, and we are proud to continue that heritage with our new Ouchless brushes."
_____________________________________________________________________________________________________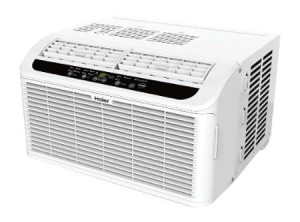 Haier America Launches Serenity Series Air Conditioner
For consumers who don't want to compromise on sound levels in their living space just to keep cool, Haier America is launching its Serenity Series air conditioner. The average air conditioner is nearly 60 decibels–the sound equivalent of a conversation just three feet away. That should be intolerable to any consumer, yet this added noise has been widely accepted as a longstanding trade-off for the comfort of cooling a room. The Serenity Series from Haier, available in 6,050 and 8,000 BTU models, are 9db quieter on average than window ACs by other major brands, and are softer on the ears than the next-most-quiet competitor by at least 3db, which is nearly 40% more noise than Serenity from Haier.
"Haier's engineers achieved the industry's lowest sound levels by reconfiguring internal mechanisms, innovative design that redistributes air flow, structural design improvement and strategic placement of sound insulators," said Paul Riley, senior vice president of sales & marketing, Haier America. "The end result is a notable difference in head-to-head comparisons. We expect the Serenity Series to be embraced by consumers who don't want to compromise on sound levels in their living space just to keep cool."
_____________________________________________________________________________________________________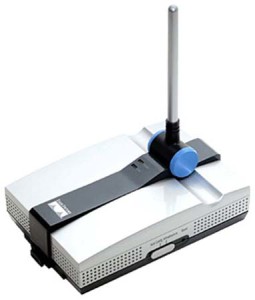 New Linksys Wireless Range Extender Introduced
Linksys® has introduced the newest addition to its Wi-Fi range extender family, the Linksys AC1200 Amplify Wi-Fi Range Extender (RE6700). This new range extender was developed to provide customers a Wi-Fi signal boost (up to 10,000 SQ FT) into rooms throughout the house with a simple, elegant and easy-to-install solution that would blend in with the home décor. The built in power outlet maintains use of an existing wall outlet with pass-through functionality – a new and unique offering for Linksys Wireless-AC range extenders. Wi-Fi range extenders help eliminate frustrating dead zones by detecting, then amplifying a router's Wi-Fi signal so it extends to the remote areas of a home, basement, and even the backyard.
"With more and more devices connecting to the home wireless network, the demands to extend that wireless signal are at an all-time high," said Mike Chen, vice president, product management at Linksys. "Mobile devices are driving this demand because users want to take their devices all around the house but can be limited if the Wi-Fi signal doesn't reach. We designed this new RE6700 range extender to provide better coverage and increased signal strength so all devices in the home can enjoy a seamless high-speed wireless experience."
_____________________________________________________________________________________________________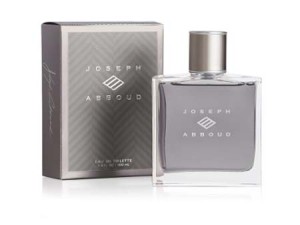 Joseph Abboud Launches Eponymous Fragrance
Joseph Abboud has launched his eponymous fragrance, available exclusively at Men's Wearhouse and Joseph Abboud stores. This marks Joseph Abboud's first foray into the men's grooming category under the The Men's Wearhouse, Inc. umbrella. To create this fragrance, Abboud worked closely with Tru Fragrance and Harry Fremont, Master Perfumer of Firmenich. Signature Abboud cues can be found throughout the design of the fragrance including the mix of herringbone and plaid patterns on the packaging, the masculine shape of the bottle and the custom gray embossed cap. The fragrance itself combines an invigorating blend of fresh citrus with accents of spice and herbs for a unique woody aroma, embodying the passion and confidence of the modern American man.
"I have always believed that fragrance is the final accessory to complete a man's personal style… never overpowering but rather a finishing touch to his own personality and unique sense of individuality," said Joseph Abboud, Chief Creative Director of The Men's Wearhouse, Inc.
_____________________________________________________________________________________________________

Mars Chocolate Expands Product Portfolio Unveils goodnessknows® Snack Squares
Mars Chocolate North America is expanding its product portfolio to satisfy consumers who are seeking a delicious and amazingly satisfying snack with the launch of goodnessknows® Snack Squares. goodnessknows® Snack Squares — available in Cranberry Almond Dark Chocolate, Apple Almond & Peanut Dark Chocolate, and Peach & Cherry Almond Dark Chocolate — are made with delicious dark chocolate, slow-roasted whole almonds, toasted oats and real fruit.
"Shoppers purchase snacks and confections for a variety of reasons, and we're seeing an increase in requests for lower caloric snack options," said Timothy LeBel, vice president of sales for Mars Chocolate North America. "Our new goodnessknows® Snack Squares will fulfill consumers' appetite for a new snack that tastes indulgent at 150 calories per four-square serving."
_____________________________________________________________________________________________________

Perrier Launches New Citrus Flavor, L'Orange, Just In Time For Summer
Perrier® Sparkling Natural Mineral Water has introduced Perrier L'Orange to its selection of sparkling water with natural flavors, now available at retailers nationwide. This bright and citrusy-flavored, zero-calorie beverage, whether enjoyed on its own as an exciting pick-me-up or in a fresh, fizzy cocktail, is a great source of healthy hydration and refreshment. Perrier L'Orange, a sparkling mineral water infused with lemon and orange flavor, is the latest addition to Perrier's family of flavors, which includes Original, Citron, Lime, and Pink Grapefruit. Perrier's flavors are natural and sugar-free with zero calories, presenting a tempting and fun range of alternatives to carbonated soft drinks and other sugary beverages. All of the flavors are available in stylish slim cans and .5L PET bottles, ideal for on-the-go consumption.
"We are always thinking of innovative additions to Perrier's product selection to excite consumers with new flavors that are unique and thirst-quenching for a healthy lifestyle," said Priya Shenoy, Perrier Group Marketing Manager. "Perrier L'Orange is a delicious and guilt-free way to enjoy the fresh flavors of summer any time of the day and any time of the year."
_____________________________________________________________________________________________________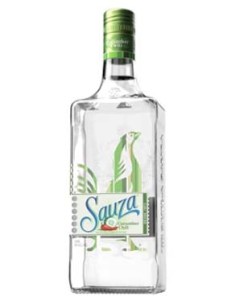 Sauza Launches Its First Flavored Tequila; New Sauza® Cucumber Chili Tequila
Sauza® Tequila, the world's #2 premium tequila, is unveiling its first flavored tequila innovation, Sauza® Cucumber Chili Tequila. Authentic Sauza® Silver Tequila combines with a natural, garden-fresh cucumber flavor and a chili twist, to deliver the perfect tequila for a premium, slightly spicy, and refreshing margarita for any occasion.
"Sauza Cucumber Chili Tequila offers a delicious alternative for spicing up a traditional margarita and debuts just in time for spring and summer entertaining," said Megan Frank, senior brand director of tequila at Beam Suntory. "Sauza Cucumber Chili brings a fresh and fiery new flavor to the margarita's favorite tequila."
Sauza Cucumber Chili is a 70-proof flavored tequila, with an invigorating cucumber taste and zesty chili finish. It can be enjoyed chilled, on the rocks, or in mixed cocktails and is now available nationwide.
_____________________________________________________________________________________________________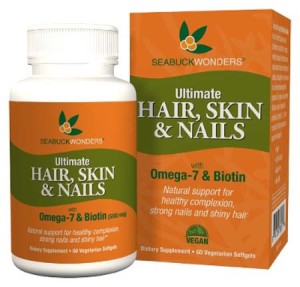 SeabuckWonders Launches Ultimate Hair, Skin & Nails Supplement
SeabuckWonders, the maker of Sea Buckthorn health supplements and personal care products, unveiled its new Ultimate Hair, Skin & Nails supplement. It is the only Hair, Skin & Nails product to feature both Biotin and Sea Buckthorn Oil with rare Omega-7 for U.S. consumers. The vegan, 100% natural and gluten-free supplement supports healthy complexion, strong nails and shiny hair for lasting, healthy beauty.
"We are thrilled to introduce new SeabuckWonders Ultimate Hair, Skin & Nails," said James Liu, Founder of SeabuckWonders. "As the first company to introduce Sea Buckthorn to the United States over 20 years ago, it was only natural that we be the first in the U.S. to introduce a superior Hair, Skin & Nails product that combines Biotin and Sea Buckthorn Oil with Omega-7."
_____________________________________________________________________________________________________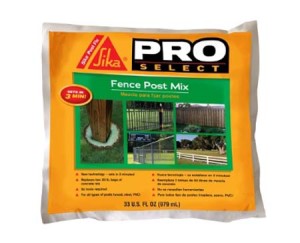 Sika Corporation's Retail Group Launches Revolutionary Post Fix
Sika Corporation recently launched Sika® Post Fix, a two-part, pre-proportioned polyurethane resin which when mixed produces expanding foam. It has been specifically formulated and packaged to provide a lightweight, mix-in-the-bag, fast-setting and high-strength backfill for wooden, PVC and steel in-ground posts. The Sika Post Fix formulation is based on Sika's proven foam technology and is designed for the easy, convenient and quick support of many types of posts, including wood, PVC, metal or concrete posts. Sika Post Fix is ideal for the novice or pro installer and is super easy to apply. Sika Post Fix has a unique chemical formulation that does not harm the soil or surrounding environment. Once mixed and in a foam state, Sika Post Fix is inert and will not leach into the soil. Sika Post Fix will be available through select The Home Depot stores and other select retailers.
_____________________________________________________________________________________________________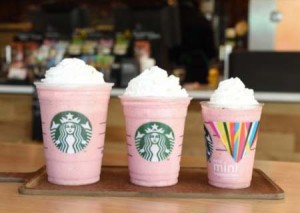 Starbucks Launches The Mini Frappuccino Nationwide
Starbucks is introducing the Mini Frappuccino® nationally. The 10 ounce serving size is available for a limited time in participating Starbucks® stores in the U.S. and Canada. Customers will be able to order all flavors of Frappuccino® in the Mini serving size. There are more than 36,000 different ways to customize Starbucks® Frappuccino® Blended Beverages. The smaller serving size is the newest option for customers.
_____________________________________________________________________________________________________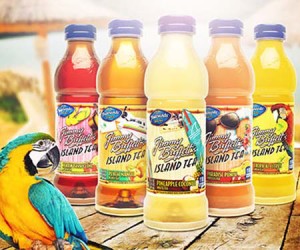 Tradewinds Kicks Off Summer With The Sip & Sing Your Way To Paradise™ Campaign
Tradewinds®, a brand inspired by a family tradition of real brewed sweet tea, will give fans a reason to sing this summer by launching the Sip & Sing Your Way to Paradise™ tour and karaoke contest. Both initiatives will support the launch of the new Tradewinds® Jimmy Buffett's Island Tea, a line of tropical-flavored ready-to-drink iced teas now available in select grocery, mass and convenience stores.
The Sip & Sing Tour will follow Jimmy Buffett's "Workin' n' Playin'" concert series this summer and engage with fans through on-site sampling, a karaoke activation, and paradise-worthy giveaways. Fans are encouraged to submit their best rendition of Jimmy's classic hit song "Cheeseburger in Paradise" at www.tradewindstea.com/jimmybuffett. At the end of the summer, the top 25 finalists will be awarded amazing prizes, including one grand prize trip to Margaritaville's new flagship luxury resort in Hollywood, FL; two runner-up trips to Las Vegas, NV for a Jimmy Buffett VIP experience; a year supply of Tradewinds® Jimmy Buffett's Island Tea; and paradise packs filled with goodies for kicking back.
"Jimmy Buffett's music embodies relaxation and offers fans and listeners an escape to paradise, no matter what their latitude," said Julia Balakrishnan, Marketing Manager of Tradewinds®. "At Tradewinds, we can't wait to hit the road, kick back with our fans, and see what they have to offer through our fun sip and sing-along contest!"
_____________________________________________________________________________________________________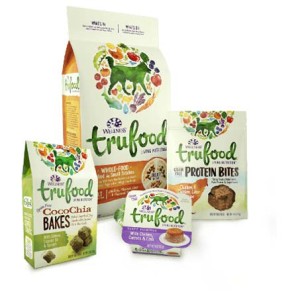 Wellness Natural Pet Food Launches TruFood, A Raw-Inspired Pet Food For Dogs And Cats
Wellness® Natural Pet Food is launching TruFood®, a raw-inspired pet food for dogs and cats. Made with whole foods, such as whole prey protein, raw produce and antioxidant-loaded superfoods, grain-free TruFood is blended by hand and baked in small batches, packed with colorful nutrition from ingredients like chicken, beets and kale.
"Our new Wellness TruFood line helps provide pets with the wholesome, natural, grain-free nutrition they need to support their overall health and wellbeing," said Lisa Laich, Director of Marketing at Wellness Natural Pet Food.
_____________________________________________________________________________________________________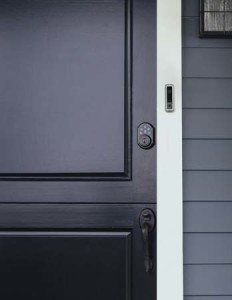 Vivint Introduces Wi-Fi Enabled Doorbell Camera Into Its Smart Home Platform
Vivint, a leading provider of smart home technology, has introduced the Vivint Doorbell Camera, a new Wi-Fi enabled smart home product that integrates seamlessly with the Vivint Sky smart home system. Customers can engage in two-way conversations with visitors on their doorsteps from their mobile devices, and use Vivint's smart home technology to remotely unlock the front door, open the garage door, disarm their security system and more. Featuring the most compact design on the market, the Vivint Doorbell Camera is the first product of its kind to integrate with a smart home system. It features advanced video analytics to alert homeowners to approaching visitors with customized notifications not only to a mobile device, but also to the Vivint SkyControl panel inside the home. As soon as the Vivint Doorbell Camera detects a visitor, it begins recording video with audio and saves 30-second clips for later, on-demand viewing. It also automatically broadcasts a live video feed to the Vivint SkyControl panel, as well as to linked mobile devices.
_____________________________________________________________________________________________________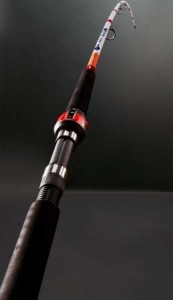 TACKOBOX Offers World's First Fishing Rod With Strike Alert Technology
TACKOBOX's POLETAP SMARTROD®, the world's first fishing rod with built-in strike alert technology, is now available in select Walmart stores nationwide. TACKOBOX's presence in Walmart stores marks a "world's first," with the arrival of patented technology built into the fishing rod at an affordable price. TACKOBOX has been in the business of fish bite detection since 2005. Its computer controlled accelerometer technology was developed with ample testing before release to ensure that it would be easy to use, reliable, and affordable, along with great rod strength and action. The fishing rod is great for the recreational, beginner, or avid fisherman.
_____________________________________________________________________________________________________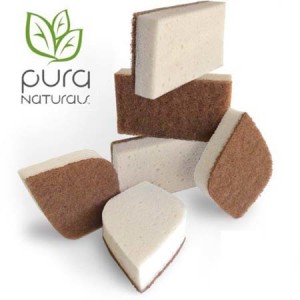 Pura Naturals Sponges Are Stink-Free, Environmentally-Friendly
Pura Naturals household sponges are 40 times more durable than traditional sponges and never smell. Most kitchen sponges smell and are crawling with germs. Unlike others, Pura Naturals' foam technology doesn't leave the sponge wet, thus inhibiting bacteria growth and odor. No need to sanitize them in the dishwasher or microwave. Use them for at least 30 days without a hint of odor. The unique leaf shape is designed to fit comfortably in the hand and to reach easily into glasses, pan corners and tight areas. Pura Naturals household sponges include an environmentally-friendly non-scratch walnut scrub pad, made from recycled materials and finely crushed walnut shells. Another truly unique and patent-pending technological advance is the ability to infuse soap throughout the sponge. In fact, Pura Naturals sponges are available with all-natural, biodegradable soap free of artificial colors and fragrances, parabens and synthetic ingredients. They are also completely harmless to the environment and contain no toxins, plastics, latex, GMOs, gluten, petroleum by-products, adhesives or glues.
_____________________________________________________________________________________________________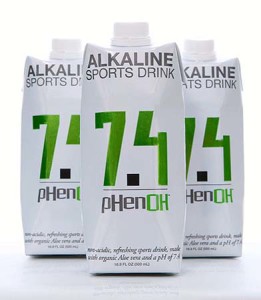 New pHenOH 7.4 Natural Alkaline Hydration Drink Increases Distribution
pHenOH 7.4, the world's first natural alkaline hydration drink, has launched into Whole Foods Market's Northern California Region. pHenOH 7.4 offers consumers a breakthrough and complete hydration beverage with more alkaline minerals than alkaline waters, less acidity, sugar, and calories than coconut waters, and more natural nutrients than vitamin-enhanced waters. With research showing that many hydration beverages could actually be doing the body more harm than good due to their high acidity levels, pHenOH 7.4 helps the body maintain a critical pH balance and proper hydration through the use of a patented formula.
_____________________________________________________________________________________________________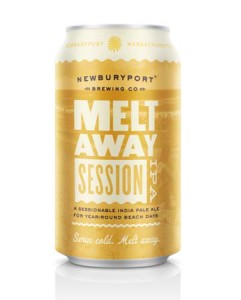 Newburyport Brewing Adds 'Melt Away Session IPA' Craft Beer To Year-Round Can And Draft Lineup
The Newburyport Brewing Company®, Massachusetts' all-can and keg craft brewery, has made its Melt Away Session IPA available year-round. At 4.6% ABV, this refreshing golden-colored session India Pale Ale shines with Citra and Amarillo hop flavor and aroma, yet is uniquely balanced by malt sweetness for a crisp, easy finish. Melt Away Session IPA is being offered in 12-ounce can six-packs to retail accounts and on draft at select bars and where Newburyport Brewing craft beer is sold. Originally released in early 2014 as a 1635 Series small batch beer, Melt Away Session IPA is now Newburyport Brewing's fourth year-round offering joining Green Head IPA, Newburyport Pale Ale, and Plum Island Belgian White.
_____________________________________________________________________________________________________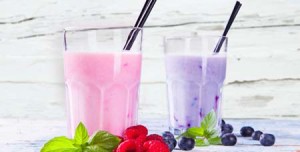 Inergetics And Muscle Maker Grill Launch New Product Line Of Booster Supplements
Inergetics, a world-class developer of nutritional and consumer health products, has launched a new product line of booster supplements at Muscle Maker Grill locations across the U.S. The Muscle Maker Grill booster supplements are intended to meet the growing consumer demand for customized smoothies and protein shakes as well as help Muscle Maker Grill franchisees expand their drink menu and profitability.
"We are excited to grow our partnership with Muscle Maker Grill, the leading fast casual chain that shares our company's focus on promoting health and fitness," said Jim Kras, CMO of Inergetics. "This new product line will allow Muscle Maker Grill to sell its branded booster products as a retail item direct to consumers opening a whole new sales channel for the franchisees."
_____________________________________________________________________________________________________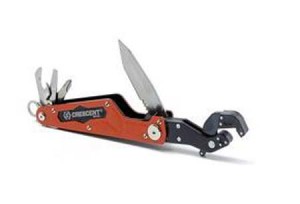 Crescent Introduces New Flip And Grip™ Wrench Multi-Tool
Crescent, a leading hand tool brand from Apex Tool Group, has introduced its new Flip and Grip™ Wrench Multi-Tool. The new innovation consolidates multiple tools into one. Unlike most other multi-purpose tools that feature pliers, the Flip and Grip Multi-Tool features a ratcheting wrench with an adjustable jaw that fits over 40 fasteners from 3/8″ to 5/8″ capacity. The spring-loaded jaw design ratchets hex, square, eyebolt and wing nut fasteners quickly without slipping. The ratcheting wrench's collapsible head folds neatly into the handle, allowing for compact storage and pocket portability. "This is a must-have item for users looking to minimize the weight and bulk of tools carried around the house, garage or backyard," said Griffin Biering, product manager for Crescent.
_____________________________________________________________________________________________________

Element Electronics And Bongiovi Acoustics Debut Element Sound Bar
Element Electronics, in partnership with Bongiovi Acoustics, a world leader and innovator in digital audio processing, are debuting the Element Sound Bar featuring Bongiovi's Digital Power Station (DPS) technology and Bluetooth compatibility. These sound bars create amazing sound for an equally amazing price. The 2.0 sound bar debuts at 200 Meijer stores across the Midwest for under $60.00 with national availability expected later this year. The initial 2.0 sound bar is 15 watts and 40 inches but with the same sound pressure level (loudness) as a larger sound bar. This fall, the 2.1 version with a wired external sub woofer is expected to be released, followed by the introduction of a wireless option. All sound bars are Bluetooth compatible and are controlled via remote control with RCA analogue connections and optical input.
"We are proud to offer this technology for people who have been seeking quality sound but who are unwilling to pay for other higher-priced options in the market," said Vlad Kazhdan, Element Electronics. "Our partnership with Bongiovi Acoustics and music industry legend Tony Bongiovi, led to the creation of this innovative product. It's a listening experience like no other."
_____________________________________________________________________________________________________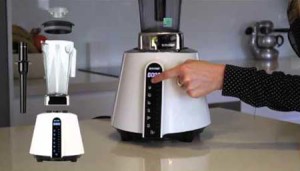 NuZee Expands Retail Presence In Hi-Health SuperMart
NuZee has expanded its retail presence into the Health Channel with the placement of its Coffee Blenders in health food and supplement retailer, Hi-Health Supermart. As Hi-Health's first "Functional Coffee" offered in all stores, Coffee Blenders will launch three 10-count single serve cup offerings including: Lean Cup, Relax Cup and Think Cup. NuZee's Coffee Blenders provide high quality coffee with natural health benefits. Coffee Blenders starts by cultivating specialty grade, 100% Arabica coffee and works with experienced sommeliers – experts with a deep understanding of coffee origins, flavors and compositions. By such attention to detail, it is able to handcraft unique blends that appeal to both casual coffee drinkers and coffee connoisseurs. Additionally, it roasts and blends in small batches in order to maintain the natural flavors while it incorporates functional ingredients.
"We are excited to bring the first single-serve coffee beverage into Hi-Health stores. We are also pleased to round out such a great assortment of healthy food products aimed at giving consumers healthy options," said Nick Rex, CMO for Coffee Blenders. "It will be great to offer coffee with health benefits to consumers truly in-tune with the importance of using high quality, all-natural ingredients."
_____________________________________________________________________________________________________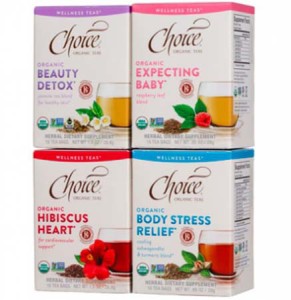 Choice Organic Teas Expands Into Wellness Tea Category
Choice Organic Teas, the Original Organic Tea Company in the U.S. and the leading purveyor of exclusively organic teas, is expanding its popular Wellness Teas line. With the growth of the tea category in natural retail markets up over 9% and medicinal teas as the fastest growing subcategory (up 12%), the addition of these new Wellness Teas provides Choice Organic Teas with an even greater foothold in the market. Expecting Baby*, Beauty Detox*, Body Stress Relief*, and Hibiscus Heart*, were designed to support healthy bodily functions and enhance wellness, while maintaining Choice Organic Teas' reputation for great tasting, affordable teas. Formulated by a master herbalist and faculty member at Bastyr University, the blends are classified as Herbal Dietary Supplements (HDS), indicating that the product has met FDA standards for quality and testing. The new varieties join the eight existing Choice Organic Teas' Wellness Teas:* Easy Digest*, Mental Focus*, Breathing Space*, Rest Assured*, Regularity*, Throat Cozy*, Simply Detox*, and Energy Boost*.
_____________________________________________________________________________________________________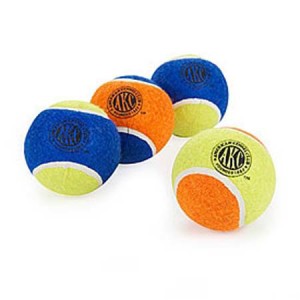 Big Lots And American Kennel Club Team Up To Launch Exclusive Dog Line
Big Lots has launched AKC® Select, an exclusive line of pet products featuring the American Kennel Club brand. This new premium line of merchandise, along with its current pet product offerings, will provide dog owners with an exceptional value when shopping Big Lots First. The AKC® Select line of products will feature a large range of dog toys and treats along with other dog accessories such as collars, leashes, beds and grooming supplies ranging in price from $3.50 to $15.00.
"Dog lovers know dogs are part of the family," said Richard R. Chene, Executive Vice President, Chief Merchandising Officer. "We are excited to support the American Kennel Club, the leading authority on all things dogs, to offer our customer high-quality products and show her that she can depend on Big Lots for all of her dog's needs."
_____________________________________________________________________________________________________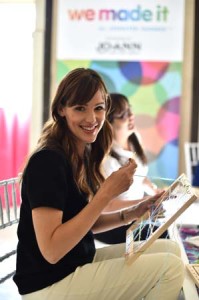 Jennifer Garner To Launch Children's Craft Line At Jo-Ann Stores
Jo-Ann Fabric and Craft Stores, the leading fabric and craft specialty retailer in America, has partnered with Jennifer Garner on a new line of creative kits and projects for active kids. We Made It by Jennifer Garner will be available exclusively at Jo-Ann stores. We Made It by Jennifer Garner is a collection of more than 100 creative kits and projects designed to promote imaginative exploration among children ages 4 to 11. The kits feature four creative categories, each encouraging inspiration and collaboration in a different way: Grow, Memorable, Playful and Sweet.
"Now more than ever, parents and caretakers are searching for creative ways to integrate real learning opportunities into their children's play," said Megan Featherston, senior vice president, merchandising, for Jo-Ann. "Jennifer Garner has done a fantastic job of making learning an interactive and playful experience with We Made It, a collection so perfectly aligned with the Jo-Ann mission to inspire the creativity in every person."
_____________________________________________________________________________________________________
McIlhenny Company Names Jason West CMO For TABASCO® Brand
Jason West has been appointed Chief Marketing Officer at McIlhenny Company, maker of TABASCO Brand products. In this role, West will manage marketing efforts for the iconic brand, drawing from his experience as the former Chief Marketing Officer for Heinz North America.
_____________________________________________________________________________________________________
Great Northern Corporation Hires Mark Van Pay As Director Of Marketing
Great Northern Corporation has hired Mark Van Pay as director of marketing. Van Pay will be responsible for brand strategy, new product development strategy, business plan development, market research, strategic marketing plan development and implementation. He will work closely with all of Great Northern's business units, which include packaging, Instore, Laminations, StrataGraph and Rollguard, to help them develop unique strategies for their customers. Prior to joining Great Northern, Van Pay was president of Convergent Marketing, a strategic marketing and branding agency in Northeast Wisconsin. (Web Site) www.greatnortherncorp.com
_____________________________________________________________________________________________________
Preferred Display Hires Hank Squillante As VP of Innovations And Business Operations Strategy
Preferred Display has added new executives Hank Squillante, VP of Innovations and Business Operations Strategy, and Jim Goodwin, Senior Account Executive. Squillante brings 30 years of POP and business strategy knowledge with experience in manufacturing, operations, business development and the creative and engineering process. Goodwin's experience in account services, sales, strategic planning, promotion, and brand management compliments his expertise in graphic design, packaging, collateral, and display. (Web Site) www.preferreddisplay.com
_____________________________________________________________________________________________________
S2K Graphics Names Philip Hite Director Of National Sales
S2K Graphics, a national leader in point-of-purchase (P.O.P.) design and print innovation, has added Philip Hite to its management team as Director Of National Sales. Prior to S2K Graphics, Hite served FedEx Corporation for 12 years in the national role of corporate account manager. With plants in Los Angeles, California and Nashville, Tennessee, and a sales presence in New York, Illinois and California, S2K Graphics has seen unprecedented growth over the past five years, while serving some of the largest retailers, quick-serve restaurants and ad agencies in the United States. (Web Site) www.s2kgraphics.com
_____________________________________________________________________________________________________
Heritage Paper And ICON Design And Display Join Forces
Livermore, Calif.-based Heritage Paper, the leader in large format digital printing, and ICON Design & Display www.icondisplay.com, an industry leader in agency-quality design for point of purchase displays, have joined forces. Heritage Paper, a powerhouse in large format digital printing, has spent years building loyalty with their customers by producing the highest quality printing within the display industry. ICON provides design and manufacturing of permanent displays to the world's leading brands, offering complete end-to-end solutions from design through manufacturing and distribution. ICON's facility will remain at their current location in Santa Rosa with plans to open a sales and innovation center in the future. The partnership with ICON will streamline processes making design and production seamless, thereby providing customers with the best possible experience. (Web Site) www.heritagepaper.com
_____________________________________________________________________________________________________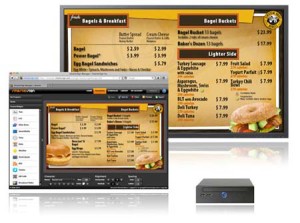 SmarterSign Offers Digital Signage Solution
SmarterSign, the New York City based provider of digital signage software and solutions, has released the next generation of their digital signage platform. Version 5.0 streamlines and simplifies advanced digital signage content creation tools and puts them in the hands of everyday users. It has never been easier to deploy engaging, data driven digital signage content than it is with Version 5.0. In addition to a streamlined user interface, the new version of the software provides many useful features for all aspects of digital signage creation and management. Some of the key features of SmarterSign 5.0 include: Data Integration Suite – New data widgets provide an easy way to display external data sources (such as a spreadsheet, XML, media RSS) in your digital signage. The widgets allow you to easily pick and choose the data you want to display without having to know any programming languages or scripting. Creating engaging, data driven content can now be done by anyone. Instagram – Bringing your Instagram content to life on your screens has never been easier than with the newest addition to the SmarterWidgets. With a few mouse clicks, your Instagram content can be deployed across your digital signage network. Interactive – With version 5.0, SmarterSign allows you to create content for touch screens directly within the application. Creating touch screen presentations has never been easier. Easily create content for way finding applications, information kiosks and any other interactive display needs. For more information, visit (Web Site) www.smartersign.com
_____________________________________________________________________________________________________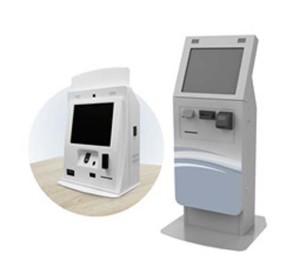 Olea Introduces New Kiosk Enclosures
Olea Kiosks Inc., a worldwide market leader in kiosk design and manufacturing, has launched two new kiosk enclosures that have been engineered for the needs of Micro Market developers and deployers. The first of Olea's new products is a small footprint freestanding kiosk called the California. Even smaller than the California, the second new kiosk, called the Carolina, is an ultra-compact machine. Both kiosks can be serviced from the front side, which makes them the perfect machine for against-wall applications. These kiosks come outfitted with large 19″ touchscreen monitors as well as barcode scanners that can scan products, loyalty cards, and cell phones. In addition, both kiosks accept cash, credit cards, Apple Pay, or payment through biometrics, and both can be shipped with either PCI compliant or EMV compliant devices. To round out the full-featured units, they both can be accessed via landline, Wi-Fi or Cellular connectivity, providing easy access and management for the kiosk operator. For more information about Olea Kiosks, visit (Web Site) www.olea.com
_____________________________________________________________________________________________________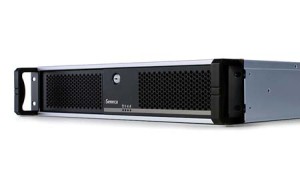 Seneca® Introduces prysmHD Video Wall Solution
Seneca®, a leading custom computer and appliance manufacturer providing solutions for the broadcast and digital signage markets, has made available the next generation video wall solution, prysmHD. The prysmHD has the horsepower to drive multiple media players simultaneously while being able to process additional features (such as scheduling, video analytics, and much more). This solution is idea for digital signage, video walls, projection installs, kiosk displays, and digital menu boards.
"We were excited to partner with Matrox to provide a turnkey all-in-one solution for video wall projects," says Jami McGraw, Product Development Manager, Seneca. "The prysmHD is a unique solution by combining best-in-class performance with a flexible form factor to introduce a true appliance for this market." Seneca has partnered with Matrox Graphics to build a turnkey solution for digital signage video wall deployments. The prysmHD utilizes Matrox C-Series multi-display graphics cards to ensure the highest quality of text, video, and graphics. In addition, this appliance comes preloaded with Matrox PowerDesk software to provide customers a ready to use video wall digital signage appliance. (Web Site) www.senecadata.com
_____________________________________________________________________________________________________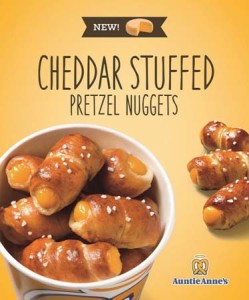 Auntie Anne's Adds Cheesy Twist To Pretzel Lineup
Auntie Anne's, the world's largest hand-rolled soft pretzel franchise, is offering a new, limited-time only menu item to join its wide array of freshly-baked pretzel products. Available nationwide, Cheddar Stuffed Pretzel Nuggets offer the freshly baked taste of everyone's favorite soft pretzel, filled with melted cheddar cheese in a convenient bite-size nugget. The new Cheddar Stuffed Pretzel Nuggets are a limited-time menu offering through December 2015 and like all Auntie Anne's pretzels, are freshly baked all day long. The average price point of the new product will be $4.99 and will allow guests to satisfy cravings any time of the day while out shopping or traveling.
"With the introduction of the Cheddar Stuffed Pretzel Nuggets, we are continuing to offer our guests new options in fresh-baked convenience and portability," said Heather Neary, Vice President of Global Marketing for Auntie Anne's. "We take a great amount of pride in everything we do and are excited to see that the product tested so well with our guests that it earned a spot on our menu nationwide." (Web Site) www.auntieannes.com
_____________________________________________________________________________________________________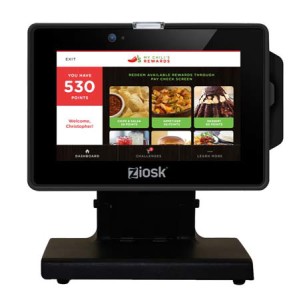 Chili's Introduces 'My Chili's Rewards' State-Of-The-Art Loyalty Program
Chili's® Grill & Bar is introducing a state-of-the-art loyalty program, My Chili's Rewards, which leverages technology, personalization and gamification to make earning and redeeming points easier and more engaging than ever before. Available at the brand's more than 800 company-owned restaurants nationwide, My Chili's Rewards provides a fully digital experience where guests can use the Ziosk® tablet on their restaurant table or the Chili's app on their mobile phone to sign up and track points and the table top technology to redeem points in restaurant real-time. With the largest tabletop tablet network in the country, Chili's is the first restaurant company of its size to completely integrate a loyalty program with tabletop technology and mobile as well as give guests full control of their points without ever having to rely on a manager or server. For instance, to interact with the program when dining, guests just need to enter their phone number and four-digit password on the Ziosk tabletop tablet. From there, guests have unlimited access to their point balance, available rewards and more right on the screen in front of them.
"My Chili's Rewards is another example of how we are leading the way in casual dining to enhance guest connection through technology," said Krista Gibson, Chief Marketing Officer for Chili's Grill & Bar. "Developed based on consumer feedback, My Chili's Rewards puts a refreshing, new school twist on the traditional restaurant recognition program with multiple ways to earn points, few redemption restrictions and a fully digital experience."
Earning points with My Chili's Rewards is simple and clear – members receive 1 point for each full $1 spent at a participating Chili's restaurant (excludes alcohol, tax and gratuity). Those points can then be redeemed for almost any Chili's menu item of the guest's choice any day or time of the week. In addition to earning points for money spent, there are a number of other ways for members to increase their reward status. Playing into guests' desire to have more control of how they earn points, the program also motivates members with fun gamification challenges they can complete for extra points, like trying the latest menu item or referring a friend. Challenges are personalized to every guest based on preferences and there are always five activities waiting for the guest to tackle, providing a constant stream of bonus point opportunities. "With the ability to personalize incentives and inspire engagement in a way that is meaningful to our guests, My Chili's Rewards enables us to extend this passion to recognize and reward fans of the brand," said Gibson. (Web Site) www.chilistogo.com
_____________________________________________________________________________________________________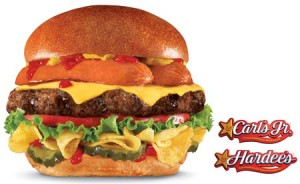 Carl's Jr. And Hardee's Promote Most American Thickburger Arrival
This summer, Carl's Jr. ® and Hardee's® are serving up a delicious symbol of freedom with the arrival of the Most American Thickburger®. The Most American Thickburger unites three popular American picnic foods together on one bun: a split hot dog and crunchy Lays® Kettle Cooked Potato Chips atop a charbroiled 100 percent Black Angus hamburger patty, along with a slice of American cheese, lettuce, tomato, pickles, ketchup and mustard, served on a Fresh Baked Bun.
"Nothing is more American than a summertime cook-out with grilled burgers and hot dogs served with potato chips; three classic American favorites that taste great on their own but we thought they might just taste great together, too," said Brad Haley, chief marketing officer of Carl's Jr. and Hardee's. "We've introduced several popular 'meat on meat' burgers over the years that combine the tastes of great American sandwiches with the taste of a great American burger but the combination of a split hot dog, potato chips and a charbroiled 100 percent Black Angus beef patty is, unquestionably, our most American creation yet. A burger this epic required an equally epic ad campaign and we've done just that with a new commercial starring All-American model Samantha Hoopes and pro bull rider Douglas Duncan that salutes all things American."
"In addition to the Most American Thickburger, this week we're very proud to announce the return of our fifth annual Stars for Heroes fundraising campaign that supports our nation's active-duty military, veterans and their families," Haley continued. "Funds raised during this year's program will support national charity partners USA Cares and the Dream Foundation's Dreams for Veterans program, as well as dozens of regional military-focused charities across the country. As Memorial Day weekend approaches, we invite our guests to help us honor our nation's heroes by showing their support and donating $1 at their neighborhood Carl's Jr. or Hardee's. Last year, we were able to raise over $1.1 million and we are hoping to beat that in a big way this year." (Web Site) www.carlsjr.com
_____________________________________________________________________________________________________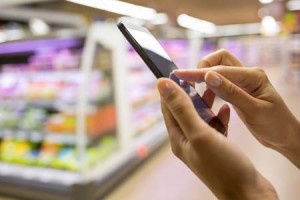 Aisle411 Launches New 'Shops' Mobile App To Connect Online-To-Offline Shopping
In-store retail navigation leader Aisle411 (Aisle411.com) has released its new local search-focused Shops mobile application on iOS and web that helps shoppers find more than 2 million unique consumer products in more than 200,000 retail stores across the U.S. A partner in Google's Project Tango and providing in-store mapping and navigation for major retailers like Toys R' Us, Walgreen's, Hy-Vee and Marsh supermarkets and The Home Depot, Aisle411's new Shops app allows consumers to quickly find product locations across the U.S., displays which nearby retailer carries the product, gives directions to that store through Apple Maps integration on iOS and Google Maps integration on the web, store hours of operation and telephone numbers, and through Aisle411's indoor mapping and mobile search – the ability to pinpoint where the product lies on the exact shelf location in the more than 14,000 Aisle411 partner retail locations.
"The Shops app by Aisle411 showcases how online to offline optimized product data can help connect shoppers locally to the products they want to buy in an elegant and easy-to-use mobile solution," said Aisle411 CEO Nathan Pettyjohn. "Eighty percent of shoppers use smartphones in the purchasing process and more than 90 percent of retail purchases are still made in a brick-and-mortar store. Aisle411's location data platform connects mobile shoppers to in-store products and purchases that, over the next few years, will influence how billions of dollars are spent in stores." (Web Site) www.Aisle411.com
_____________________________________________________________________________________________________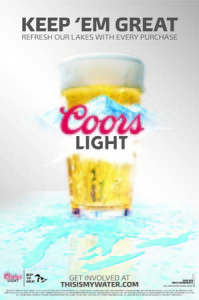 Coors Light Summer Promo To Benefit Alliance For Great Lakes
Coors Light, which has been refreshing beer drinkers since 1978, also wants to refresh the Great Lakes. For every case of 12-ounce cans sold this summer in select states, Coors Light will donate 25 cents (up to a maximum of $60,000) to the Alliance for the Great Lakes, a non-profit organization devoted to ensuring a healthy Great Lakes for people and wildlife for future generations. The Coors Light "Keep 'em Great" program will run from May 15 through the end of August in Illinois, Indiana, Michigan, Ohio and Wisconsin. The campaign will be supported by retail point-of-sale materials.
"The summers may be short in this part of the country, but we know how to make the most of them," said Paul Hanson, vice president of sales for the Great Lakes region at MillerCoors. "For so many of us, enjoying time on and around the Great Lakes is a huge part of how we refresh ourselves throughout the summer. Now, beer drinkers who choose the cold refreshment of Coors Light this summer also can help preserve the beauty of these amazing lakes." (Web Site) www.millercoors.com
_____________________________________________________________________________________________________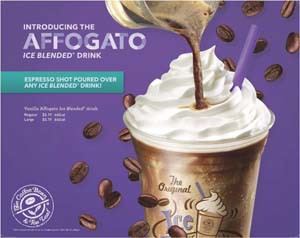 The Coffee Bean & Tea Leaf Introduces Build Your Own Original Ice Blended Drink
The Coffee Bean & Tea Leaf® is inviting coffee and tea lovers to 'Find Your Flavor' with new and returning ways to customize the Original Ice Blended® drink through the summer. Fans can upgrade any Ice Blended® drink with several options such as adding in an Italian-inspired Affogato (an espresso shot pour over); Cookies (blending cookie sandwich pieces); Ultimate (Chocolate Espresso Beans) and Extreme (double the coffee).
"We invented the Original Ice Blended® drink in the late '80s and started a nationwide craze," said Gloria Reardon, Director of Marketing. "This summer, we're adding new ways Ice Blended® drink aficionados can mix and match specialty add-ins and modifiers to craft new variations of this classic beverage. It's a fun way to enjoy a warm weather treat and make it your own." (Web Site) www.coffeebean.com
_____________________________________________________________________________________________________
EXPRESS Teams Up With Universal Pictures And Gold Circle Entertainment's Pitch Perfect 2
EXPRESS is partnering with Universal Pictures and Gold Circle Entertainment's Pitch Perfect 2. EXPRESS will debut a dual-gender collection based on the looks seen in the film. The dual-gender collection was handpicked by the film's costume designer, Salvador Perez, and it features tropical florals, vibrant summer dresses, black-and-white studio separates and statement accessories for women. The men's collection boasts denim, crisp suiting, casual shorts and the brand's best-selling 1MX dress shirt in a limited-edition ombre design.
"EXPRESS is excited to be partnering with Universal and Gold Circle on Pitch Perfect 2," said Patrice Croci, Vice President of Brand Marketing at EXPRESS. "The looks of the Bellas and the Treblemakers aligns perfectly with our dual-gender millennial consumer." (Web Site) www.express.com
_____________________________________________________________________________________________________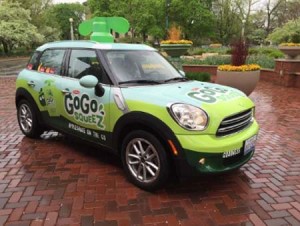 GoGo squeeZ Expands Goodness On The Go Campaign With Cross Country Roadtrip
GoGo squeeZ is kicking off summer with an expansion of its Goodness on the Go national advertising and brand campaign. In a time when families are preparing for summer camp and road trips, and round-the-clock snacking has become the new form of eating, access to healthy and diversified portable snacks has become more important than ever. In fact, according to a recent study, 51% of consumers said they eat three or more snacks daily, and 21% said they eat on the run, grabbing whatever food they can in place of a meal. With more adults and children snacking than ever before, GoGo squeeZ, the widely popular squeezable, no-mess, 100% fruit, applesauce-based pouch, is taking its Goodness on the Go campaign quite literally on the go with a large-scale consumer engagement program that will touch thousands of consumers in need of better for you snack options in more than 12 cities across the United States.
GoGo squeeZ has teamed up with experiential marketing agency MKG to change the perception of on the go snacking one parent at a time. A fleet of cross-country GoGo Karts, featuring the brand's iconic helicopter cap, will hit the road to spread awareness of healthy on-the-go snacking options to kids and parents. Additionally, a pop-up Goodness Machine designed by a former NASA engineer will visit three cities around the country where it will launch GoGo squeeZ pouches into the air before parachuting down into the waiting hands of eager young consumers, and will capture the experience to share with friends. (Web Site) www.gogosqueez.com
_____________________________________________________________________________________________________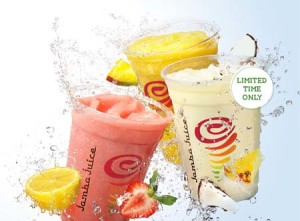 Jamba Juice Promotes New Colada Fruit Refreshers With Coconut Water
Jamba, a leading health and wellness brand and leading retailer of freshly-squeezed juice, is offering consumers a tasty and nutritious way to stay cool and hydrated this summer with Jamba Colada Fruit Refreshers with Coconut Water. Made with real whole fruit and naturally-hydrating coconut water, Jamba Colada Fruit Refreshers are a good source of Vitamin C and come in three fun island flavors: Piña Colada: A creamy blend of pineapple, coconut water, coconut cream, and sherbet with pineapple. Tropical Colada™: A tropical blend of strawberries, passion-mango juice, coconut water, coconut cream, and sherbet with pineapple. Lime Colada: A tart and fruity blend of pineapple, lemonade, coconut water, coconut cream, and sherbet with lime. Jamba Colada Fruit Refreshers with Coconut Water contain no high fructose corn syrup, no artificial flavors, no artificial preservatives and 0 grams trans fats.
"We are pleased to offer some new twists to our popular colada fruit smoothies," stated Julie S. Washington, chief marketing and innovation officer of Jamba. "Each beverage contains at least two servings of fruit and naturally-hydrating coconut water with essential electrolytes. The new smoothies are a tasty and refreshing way to stay cool on a hot summer day." (Web Site) www.jambajuice.com
_____________________________________________________________________________________________________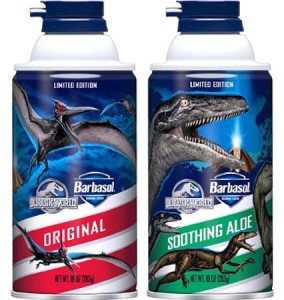 Barbasol Shaving Cream Partners With Universal Pictures For Jurassic World
BARBASOL, America's No. 1 men's shaving cream, is partnering with Universal Pictures for a fully-integrated marketing program supporting the release of Jurassic World, the long-awaited next installment of Steven Spielberg's groundbreaking Jurassic Park series. The partnership includes the release of limited-edition Barbasol/Jurassic World collector cans, a national television campaign, wide-reaching digital and social media efforts, and a national consumer sweepstakes. It has been 22 years since the Barbasol Original Shaving Cream can was famously used as the vessel for smuggling dinosaur embryos, before it vanished in the original Jurassic Park film.
"We're very excited about this partnership as we're bringing two iconic brands together again," said John Price, Vice President of Sales and Marketing for Perio, Inc., the makers of Barbasol. "Barbasol's role in the first Jurassic Park marks one of the most recognized brand integrations of all time, so it was a natural fit for us to partner with Universal on Jurassic World." (Web Site) www.barbasol.com
_____________________________________________________________________________________________________
Regal Entertainment Group Launches $1 Movies For 2015 Summer Movie Express
Regal Entertainment Group, a leading motion picture exhibitor owning and operating the largest theatre circuit in the United States, has launched the Summer Movie Express back for its 24th year. The launch of this summer's program brings family movies for only a dollar to more than 340 Regal Entertainment Group theatres across the country.
"The Summer Movie Express is back in a big way for 2015 with some of the best family oriented films of the past three years," said Ken Thewes, chief marketing officer at Regal Entertainment Group. "With the wide variety of choices from animated to live-action films, it's great to see all the kids and parents enjoy this summertime tradition at their local Regal theatre."
The nine-week film festival takes place at 10:00 a.m. on Tuesday and Wednesday mornings. The start dates for Summer Movie Express vary based on local school schedules. A portion of each $1 admission goes to assist the Will Rogers Institute.
"This annual program provides an excellent opportunity for families to enjoy our theatres while also raising money for a great cause, the Will Rogers Institute," said Ken Foreman, vice president of film marketing for Regal Entertainment Group. "With admission only a buck, our theatres are filled with families on Tuesday and Wednesday mornings boarding the Summer Movie Express." (Web Site) www.REGmovies.com
_____________________________________________________________________________________________________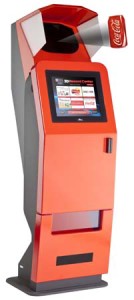 Provision's 3D Kiosks Roll Out In Select Rite Aid Stores
Provision Interactive Technologies has partnered with Ohio based PharMark, whereby PharMark has begun to deliver local and regional advertising for Provision's 3D kiosks. PharMark is to provide advertising sales support in the roll out of Provision's 3D kiosk network in select Rite Aid stores beginning in Los Angeles and New York. Each Provision 3D kiosk contains a proprietary 3D holographic display proven to capture the attention of retail customers, with a 2D interactive screen below that provides consumers access to information, promotions, rewards, coupons and product samples beneficial to
national, regional and local brands. PharMark provides sales of coupons, promotions and other advertising campaigns with both regional and neighborhood appeal. These are designed to reward and enhance the customer experience with more targeted communication. The partnership allows Provision to expand its advertising reach to include underserved local merchants in addition to national brands.
Curt Thornton, President & CEO of Provision, said, "We're excited to see PharMark begin to deliver a large quantity of local advertisers. Our 3D in-store kiosk provides the perfect digital alternative for PharMark's ad customers. And PharMark, of course, has real expertise in retail pharmacy advertising."
PharMark Founder/CEO, Michael Bjelica said, "We are receiving such a positive response from local advertisers, it is great to see the momentum building daily. Provision's 3D kiosk is proving to be a great addition to our existing lineup of marketing services which will fill a variety of needs for consumers and advertisers." (Web Site) www.provision.tv
_____________________________________________________________________________________________________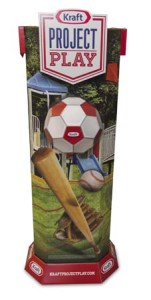 Point-Of-Sale Displays Help Promote Kraft Project Play Program
Kraft Project Play is an evolution of the Kraft Celebration Tour which continues to build a better future by building better places to play. Kraft used Point of Sale displays at retail to engage the consumer and to drive traffic to the program that has awarded over $1,500,000.00 for improvements in recreation facilities.
Corrugated displays encompassing different sports themes (soccer, tennis, baseball and outdoor play) were created and launched at retail. One of the several displays was a three dimensional pillar that contained lug ons and die cut pop-offs. This small footprint but highly impactful piece definitely stopped consumers in their tracks and engaged them to purchase products and embrace the program.
Kraft Project Play is helping to build a better future by building better places to play because stronger communities start with better places to play. The grand prize winner will receive $250,000 for their recreational facility upgrade and the three second-prize winners will each receive $25,000. The point of sale materials for the Kraft Project Play program were designed and produced by Proprint Services; visit; (Web Site) www.proprintservices.com
_____________________________________________________________________________________________________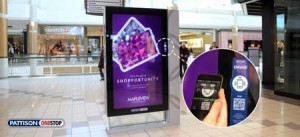 PATTISON Onestop Launches New Technology Platform To Deliver Out-Of-Home Campaigns To Smartphone Devices
PATTISON Onestop, a division of PATTISON Outdoor Advertising, has partnered with zappit, a pioneer of mobile engagement technology for the rollout of a new mobile-enabled advertising service called Engage™. PATTISON Onestop's new proximity and mobile advertising platform will connect NFC (Near Field Communication), QR codes (Quick Response) and SMS text interactivity with its digital and static advertising displays. Marketers will be able to engage with consumers using their smartphones like never before. Using the power of its Out-of-Home media products, Onestop's Engage™ will create an ecosystem that will bring rich, interactive experiences for instant brand engagement with consumers. With Engage™, marketers will be able to create more relevant and personalized offers, and provide consumers immediate access to a variety of rich-media content such as video and gamification, social content and incentivized opportunities like couponing. Whether it's a simple text message or the use of QR- or NFC-enabled smartphone, Engage™ will connect consumers to incredible marketing opportunities.
Engage™ will also deliver real-time web-based data and reporting to marketers to help them monitor and evaluate the performance of their campaigns. As the adoption of NFC-enabled smartphones continues to increase with the introduction of the next generation of mobile devices, opportunities for marketers grow as they look to enhance their engagement with consumers and extend the experiences with Out-of-Home campaigns. Engage™ will allow marketers to virtually "reach through" the digital display and engage with the consumer. As an add-on to any information or advertising campaign, Engage™ allows simple snap, touch or text interaction on a smartphone. Engage™ is available on Digital Mall units, Static Posters and Video Wall Matrix units within Toronto's PATH – a 30-kilometre walkway consisting of shops, services and entertainment. Plans for future expansion are under consideration. Engage™ will deploy on Onestop's Digital Mall Network at 22 locations on 169 screens, and create a network capable of reaching over 3.7 million people weekly. (Web Site) www.pattisonoutdoor.com
_____________________________________________________________________________________________________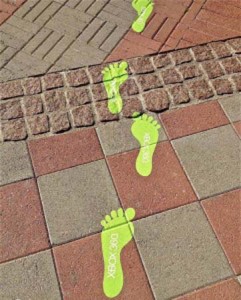 Jessup Manufacturing Company Partners With 360 Digital Imaging Solutions
Jessup Manufacturing Company has announced a distribution partnership with 360 Digital Imaging Solutions, a leading large format printing supplier based in San Diego, California. Jessup manufactures specialty media for floors and walls that are used for outdoor and indoor advertising, point-of-sale, retail visual merchandising, event marketing, and signage. A leading full line distributor of equipment and supplies for wide format printing, 360 Digital Imaging Solutions has locations in San Diego, Los Angeles, and Orange County.
"We are thrilled to work with 360 Digital Imaging Solutions to bring Asphalt Art® and other unique wide format media to the California market," said Rob Jessup, President and Chief Executive Officer of Jessup Manufacturing Company. "360 Digital's breadth of line and reputation for service make them an obvious choice for the growing California market."
"We're excited to be able to offer Asphalt Art®, TexWalk®, and other media from Jessup to our wide format customers," said Clint Fox, President and Owner of 360 Digital Imaging Solutions. "We see huge potential in the growth of pressure sensitive media for ground and wall graphics." (Web Site) www.jessupmfg.com
_____________________________________________________________________________________________________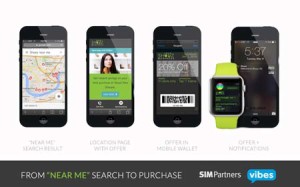 SIM Partners And Vibes Turn 'Near Me' Searches Into In-Store Purchases
SIM Partners has formed a strategic partnership with mobile marketing leader Vibes (www.vibes.com) to integrate mobile wallet campaigns, including Apple Passbook offers supported by iBeacons, with its local marketing automation platform, Velocity. The relationship will help national brands create online and in-store offers to convert shoppers into buyers based on a customer's search intent and proximity. The partnership integrates mobile wallet offers via Vibes' Catapult Wallet Manager™, which supports Apple's iBeacon technology, with Velocity's Publishing solution. This integration allows marketers to drive search visibility for location pages at scale with Velocity, as well as in-store transactions via mobile wallet offers featured on location pages. Once the offers are saved to Passbook, consumers can receive helpful reminders when they are within 100 meters of a location based on the latitude and longitude of the business. iBeacons can also be used for more precise notifications based on a customer's proximity to — or position within — a location. Offers downloaded to Apple Passbook can also be redeemed via Apple Watch. The formation of the partnership comes at a time when local search behavior is surging. According to recently released Google data, "Words like 'near me,' 'closest,' and 'nearby' are increasingly common across the billions of queries" on the search platform each month.
"By turning 'near me' moments of local search into 'in store' moments of purchase, this partnership accelerates the velocity between consumer discovery and transaction for enterprise marketers," said Jon Schepke, CEO, SIM Partners. "Our goal is to make location data actionable and content scalable to solve for the last mile, ultimately making locations matter for enterprise brands."
"We're thrilled to be partnering with SIM Partners and bringing together two extremely effective marketing tools – location and mobile wallet technology," said Jack Philbin, co-founder and CEO of Vibes. "SIM Partners is just one example of how Vibes' mobile wallet APIs can give technology companies seamless and instant access to the leading mobile wallet applications in Apple's Passbook and Google Wallet. We are seeing in-store redemption rates of 30 percent once offers are saved to Passbook and Google Wallet, so partnering with SIM Partners' location marketing platform is a natural and smart fit for both of us and our customers." (Web Site) www.simpartners.com
_____________________________________________________________________________________________________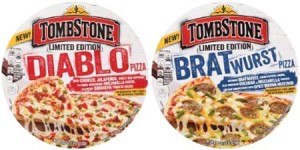 New TOMBSTONE Limited Edition Pizzas Make Dinner Bolder Than Ever
TOMBSTONE Pizza is making family dinner bolder than ever with two new Limited Edition pizza flavors – Diablo and Bratwurst – now available in select grocery stores nationwide. Diablo turns up the heat with its spicy chorizo and fiery sriracha sauce, while Bratwurst combines the beloved pairing of bratwurst and mustard from the ballpark with pizza. The Limited Edition pizzas are inspiring families to be even bolder with their dinner choices and are available in stores nationwide.
"At Tombstone, we want dinner to be easy to pull together and focused on fun so your family can enjoy spending time together," said Mohini Joshi, Director of Marketing for Nestlé Pizza. "These bold and unique new flavors were created with fun in mind, so you can spend less time prepping your meal and more time enjoying it." (Web Site) www.nestleusa.com
_____________________________________________________________________________________________________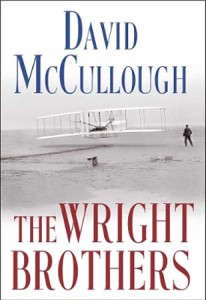 Simon & Schuster Teams With Foli For Exclusive Full-Book Sampling Program
Through an exclusive partnership with Foli, a digital content mobile distribution platform, Simon & Schuster is breaking down traditional barriers to book discovery. Employing Foli's geo-location technology, the publishing company can deliver a specific book, or a selection of books, to pinpointed locations anywhere, enabling consumers to read Simon & Schuster's books while they remain at the location. This new chapter in book discovery will take off in a big way on May 15 when Simon & Schuster offers the chance to read David McCullough's highly anticipated new biography, THE WRIGHT BROTHERS, to visitors at the National Air and Space Museum, at more than 50 major airports nationwide, including in the "First in Flight" state of North Carolina, and at the Wright Brothers Memorial in Kill Devil Hills, North Carolina. As with Foli's magazine offerings delivery is simple and convenient – visitors to the museum or travelers at the airport simply download the Foli app to their phone or tablet (available for iOS or Android) and they can begin reading immediately.
"The possibilities for targeting where we can share our books are now virtually limitless, and we look forward to using Foli's capabilities in creative and timely ways to bring our books to readers," said Liz Perl, Executive Vice President, Chief Marketing Officer of Simon Schuster. "Travelers, concert-goers, cafe patrons, attendees at sporting events and conventions and museum visitors, to name just a few groups, are a natural audience for book content. Foli provides a user-friendly solution for readers and a unique vehicle for Simon & Schuster to reach them."
"We are honored and extremely excited to partner with Simon & Schuster, a forward-thinking publisher that is skilled at leveraging new technology in the digital world to do what cannot be done in the print world," said Henry He, Founder & CEO of Foli. "More and more consumers are using their mobile devices to read. With full-length best-seller ebooks from Simon & Schuster, businesses like hotels and airport lounges can offer a differentiated service to wow their customers. We are thrilled that, as a technology platform, Foli creates another win-win-win solution for consumers, businesses, book publishers and authors!" (Web Site) www.simonandschuster.com
_____________________________________________________________________________________________________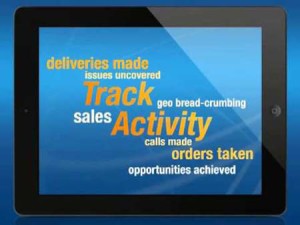 StayinFront Software Release Integrates With Digital Merchandising Services
StayinFront, the leading mobile SaaS sales force automation and retail execution solution for the consumer goods industry, has released StayinFront TouchCG® 12.12, a mobile sales automation solution that empowers sales force teams to do more, know more and sell more through enhanced image recognition and digital merchandising services. StayinFront TouchCG helps sales reps to increase their in-store efficiency with integrated digital merchandising features and services from leading imaging providers such as Planorama, enabling in-store teams to capture shelf data in a fast, reliable and objective way. Shelf photos are uploaded and quickly analyzed with the results fed directly into the TouchCG system.
"Integrating image recognition eliminates the time-consuming manual auditing process and gives companies faster, more accurate data on their distribution, out of stocks, share of shelf and compliance," said Tony Bullen, Executive SVP and Chief Technology Officer for StayinFront. "With real-time processing, field reps can do more, know more and sell more by identifying opportunities for upsell, cross-sell and line extensions and taking action while in-store." (Web Site) www.stayinfront.com
_____________________________________________________________________________________________________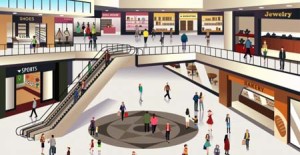 Mobiquity Technologies Partners With Macerich Retail Properties To Expand Beacon Network
Mobiquity Networks has partnered with Macerich to be the provider of beacon-based advertising services throughout Macerich's
impressive collection of high-performing shopping centers in attractive U.S. markets. For Mobiquity Networks, the deal represents a significant footprint expansion and cements the company's position as the definitive leader in mall-based retail beacon networks. For Macerich, this expanded program further connects retailers, brands and shoppers at all its
properties through customized offers, tailored information and personalized, real-time experiences.
Macerich is one of the country's leading owners, operators and developers of major retail properties with an unparalleled collection of properties in the nation's most desirable and highest-barrier-to-entry markets. Mobiquity Networks owns and operates the largest shopping mall based beacon advertising network in the U.S. and is already deployed across 240 premier shopping malls. With this agreement, Macerich granted Mobiquity Networks rights to its unparalleled collection of mall
properties, which will grow Mobiquity Networks footprint to nearly 300 malls hosting over 7,500 unique retailers found in more than 37,000 storefronts. Mobiquity Networks is scheduled to complete the installation. (Web Site) www.mobiquitynetworks.com
_____________________________________________________________________________________________________
Envysion Launches New Retail Kiosk
Envysion®, a leading provider of cloud-based video driven business intelligence software to help companies deliver on their brand promise with instant, actionable video intelligence, has launched its Retail Kiosk offering, which gives retailers a complete solution for gaining insights at all of their locations to improve operations, customer experience, sales performance and address theft and fraud with Envysion's video analytics technology. The new Retail Kiosk offering includes cameras and mounts for optimal kiosk operation, as well as the ability to leverage video with sophisticated analytics and operational, financial and employee metrics to gain insights into ways to enhance operations and increase sales. The video insights from the locations can be easily viewed and accessed by store managers and executives via the web from any location.
"Many retailers look to kiosks for added convenience and a cost-effective footprint, but they can also be hard to safeguard since malls often dictate aesthetics, and the ability to lock merchandise behind a gate, as with stores, can be limited," said Michael Lynch, VP of Product Management at Envysion. "Our new kiosk offering gives retailers a complete solution to prevent theft and fraud and gain insights into ways to improve sales and operations." (Web Site) www.envysion.com
_____________________________________________________________________________________________________
Factory 360 Relocates To New San Francisco Office
Event production and experimental marketing firm Factory 360 opened a new office location in San Francisco. The company is moving to a new office that is larger than its previous San Francisco location to allow for improved service to all its west coast clients and expand its workforce. The new office will house five times more employees than the previous location, and will be a much needed asset as the company continues to expand. (Web Site) www.factory360.com
_____________________________________________________________________________________________________
Park City Group's Visibility & Analytics Solution Helps Retailers And Suppliers
Park City Group, a cloud-based software company that uses big data management to help retailers and their suppliers sell more, stock less and see everything, has employed its Park City Group's Visibility & Analytics solution and Scan-based Trading.
Scan-based Trading helps to provide on-hand inventories and sell-through metrics by location when combined with delivery information. Deploying these two solutions, retailers have the information needed to plan deliveries before running out-of-stock. Better-timed deliveries also enable higher product turns and increased sales.
Randall Fields, CEO of Park City Group, said, "Sharing visibility to shelf performance between retailer and supplier not only achieves sales growth, it also ensures product is on the shelf when the customer expects it." (Web Site) www.parkcitygroup.com
_____________________________________________________________________________________________________
Iconic Marketing Promotions Company Changes Name To YA
After more than 40 years as one of the nation's leading end-to-end marketing promotions companies, Young America, is changing its name to YA and moving its headquarters to the Lumber Exchange Building in downtown Minneapolis.
"During the past few years we have experienced tremendous growth, adapting our business to the dramatic digital, social and mobile shifts in our industry," said YA President and CEO Chris Behrens. "We believe our new name and new location reflect our focus on meeting our clients and their customers where they are in this changing environment." (Web Site) www.young-america.com
_____________________________________________________________________________________________________

_____________________________________________________________________________________________________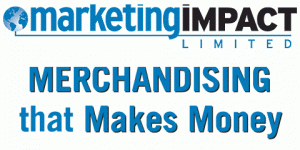 _____________________________________________________________________________________________________

_____________________________________________________________________________________________________

_____________________________________________________________________________________________________
CLICK ON IMAGE TO VIEW DIGITAL EDITION
_____________________________________________________________________________________________________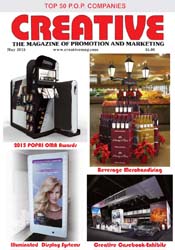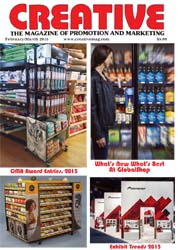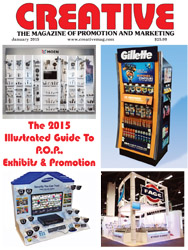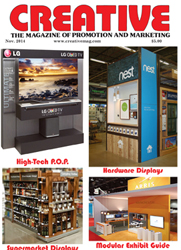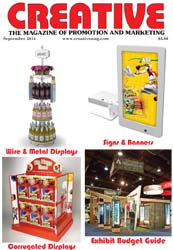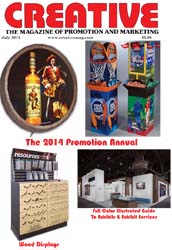 MAY 2014 ISSUE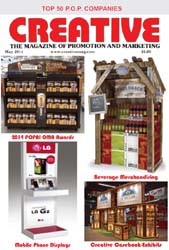 MARCH 2014 ISSUE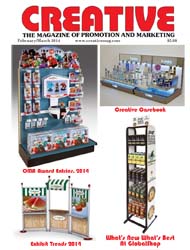 JANUARY 2014 ISSUE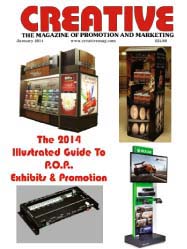 NOVEMBER 2013 ISSUE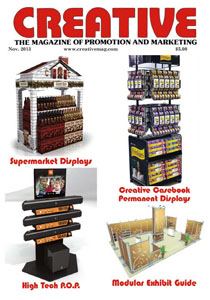 SEPTEMBER 2013 ISSUE
MAY 2013 ISSUE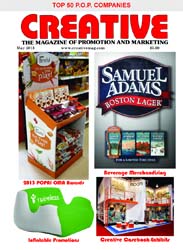 MARCH 2013 ISSUE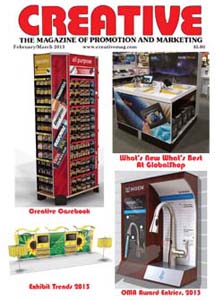 JANUARY 2013 ISSUE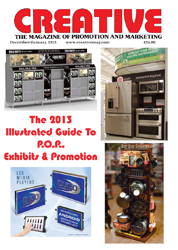 NOVEMBER 2012 ISSUE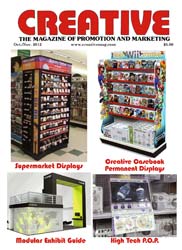 SEPTEMBER 2012 ISSUE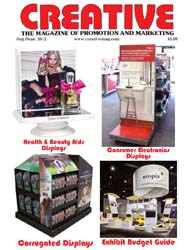 JULY 2012 ISSUE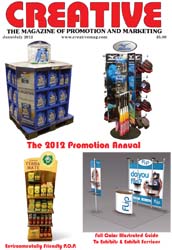 MAY 2012 ISSUE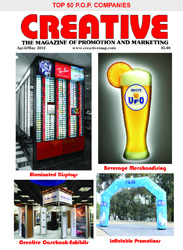 JANUARY 2012 ISSUE