_____________________________________________________________________________________________________



_____________________________________________________________________________________________________


_____________________________________________________________________________________________________


_____________________________________________________________________________________________________

_____________________________________________________________________________________________________


_____________________________________________________________________________________________________


_____________________________________________________________________________________________________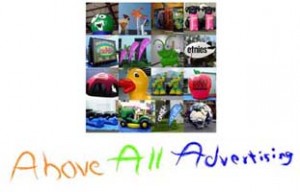 _____________________________________________________________________________________________________


_____________________________________________________________________________________________________


_____________________________________________________________________________________________________

_____________________________________________________________________________________________________

_____________________________________________________________________________________________________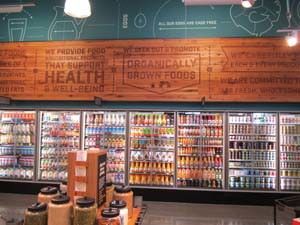 Whole Foods Market Opens In Dayton, Ohio
Whole Foods Market has opened the first Dayton, Ohio area Whole Foods Market. The new 45,000-square-foot store at Oak Creek Marketplace features local products (many made within 100 miles of the store), such as a new flavor of Jeni's Ice Cream, and a collaboration beer with MadTree Brewing from Cincinnati offered at the in-store pub. Whole Foods Market goes beyond the typical grocery store experience with a coffee bar and growler fill station, fresh soup, salad and sandwich bars, and open service department layouts that bring the product closer to the customer, encouraging an interactive experience with both product and store employees. The design and in-store experience is customized per Whole Foods store to visualize the local flavor to their customers and to remain rooted in the traditions of the community. Each unique environment communicates their global brand values with modern interpretations, artful expressions, dynamic scale, iconic sculptural elements, pattern, texture and layered materiality, all with varying levels of permanence and changeability.
FRCH partnered with Whole Foods Market to bring the local Dayton experience to life through their unifying pure, inspiring, fresh, approachable and organic brand lens. Dayton's unique heritage is built upon a legacy of innovation and of aviation. The environmental graphics are bold and straight-forward with a friendly, casual tone. The over-arching design tells a story of Dayton's past and present with rustic materials juxtaposed in contemporary, unexpected ways. (Web Site) www.frch.com
_____________________________________________________________________________________________________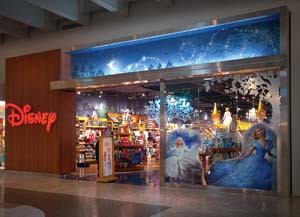 Disney Store Celebrates Grand Opening Of New Store In Burlington, Massachusetts
Disney Store will celebrate the grand opening of its new store at Burlington Mall in Burlington, Massachusetts. One of The Walt Disney Company's premier retail destinations, Disney Store offers guests a magical and immersive shopping experience through its unique store design, storytelling elements and one-of-a-kind team of Cast Members. Designed to feature unique elements including a blue Pixie Dust Trail, Magical Trees, Disney Store Theater and Storytelling Neighborhoods featuring Disney, Marvel and Star Wars product statements, the Store also includes design elements exclusive to Burlington. As guests enter the store, they will see a customized skyline incorporating local landmarks – including the Burlington Town Hall and Francis Wyman house – in addition to classic Disney features and magical storytelling moments.
"Disney Store brings a distinctly Disney experience to hometowns throughout the U.S. with a focus on 'creating magical moments for guests of all ages,' and our Cast Members are looking forward to bringing this magic to life in Burlington for all to enjoy," said Jonathan Storey, vice president, Disney Store North America. "At Disney Store, you can shop an exclusive assortment of products in an immersive environment that is grounded in the rich history of Disney's storytelling." (Web Site) www.disney.com
_____________________________________________________________________________________________________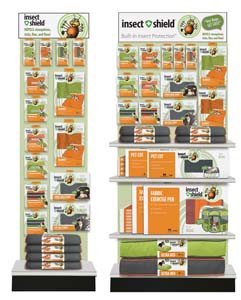 PetEdge Boosts Shelter Revenues With New Insect Shield For Pets Product Launch
The PetEdge® Dealer Services division launched the Profits for Shelters Program in 2010 with the goal of adding vital, new revenue streams for shelters in a period where donations were declining. Their Insect Shield for Pets product launch, hitting the marketplace now, is driving increased retail sales for shelters while providing adopters an innovative method of protecting their new pets from ticks and fleas.
By collaborating with PetEdge® through the Profits for Shelters Program, numerous animal welfare organizations have been guided through the process of building a retail space offering necessary, well-vetted products for new owners that also help generate needed funds. The program, which began with 50 shelter participants has now grown to include more than 300 organizations. Participating shelters get the benefit of working directly with PetEdge® Shelter Specialists offering retail buying, merchandising, marketing and training experience – typically lacking in existing shelter staff. New pet owners need everything from collars to crates, bowls, food and toys. PetEdge®'s Insect Shield for Pets collection now offers shelters an exciting line-up of blankets, beds, cots, tee's, bandanas and more – all with built-in protection from ticks, fleas, mosquitoes and biting flies. (Web Site) www.prweb.com
_____________________________________________________________________________________________________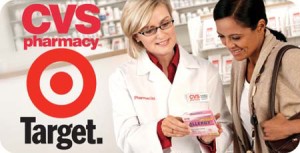 CVS Health Acquires, Rebrands and Operates Target's Pharmacies And Clinics
CVS Health Corporation and Target Corporation have entered into a definitive agreement for CVS Health to acquire Target's pharmacy and clinic businesses for approximately $1.9 billion. Through this agreement, CVS Health will acquire Target's more than 1,660 pharmacies across 47 states and operate them through a store-within-a-store format, branded as CVS/pharmacy. In addition, a CVS/pharmacy will be included in all new Target stores that offer pharmacy services. Target's nearly 80 clinic locations will be rebranded as MinuteClinic, and CVS Health will open up to 20 new clinics in Target stores within three years of the close of the transaction. The new clinics will be part of CVS/minuteclinic's plan to operate 1,500 clinics by 2017. In addition, CVS Health and Target plan to develop five to 10 small, flexible format stores over a two-year period following the deal close, which will each be branded as TargetExpress and include a CVS/pharmacy.
This strategic relationship brings together two leading retailers with complementary strengths, brands and cultures to enhance the health care experience for Target guests while expanding CVS Health's retail presence in new markets, such as Seattle, Denver, Portland and Salt Lake City. The transaction enables CVS Health to reach more patients, adding a new retail channel for its offerings, and expanding convenient options for consumers. Given CVS Health's proven success in growing its business, the relationship is expected to benefit Target's long-term traffic and sales growth. It also enables Target to strengthen its focus on wellness as a signature category. Moving forward, enhanced efforts by Target will center on continuing to deliver products and experiences to help guests eat well, be active and find natural and clean label products.
"This strategic relationship with Target supports the highly complementary customer base, brand and culture we share," said Larry Merlo, CVS Health President and CEO. "When we introduced the new name for our company, CVS Health, we began a new era of growth with a broader health care focus and an appreciation of the rise of health care consumerism with consumer choice and accountability growing. This relationship with Target will provide consumers with expanded options and access to our unique health care services that lead to better health outcomes and lower overall health care costs."
_____________________________________________________________________________________________________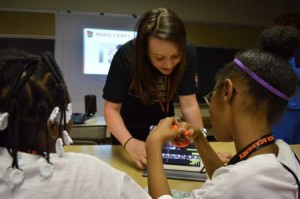 Best Buy Inspires Teens To Consider Technology Careers At Geek Squad Academy
Best Buy's Geek Squad has launched the ninth Geek Squad Academy summer program. This grassroots tech experience inspires under-served teens to consider technology careers and help address the nation's widely-anticipated professional labor shortage.
Conducted in partnership with non-profit organizations such as the Boys & Girls Clubs of America, Junior Achievement and Young Adult Library Services Association, Geek Squad Academy classes are designed by Geek Squad Agents to demystify technology and ignite a passion for technology through fun and inspiring hands-on learning. At this year's sessions, students will explore the ins and outs of technology through subjects like digital citizenship, film production, computer programming and robotics, as well as 3D printing and circuitry. Thousands of youth in cities around the U.S. will participate in more than 30 Geek Squad Academy sessions through mid-September.
"This program offers young people the opportunity to learn about technology and all of the professional possibilities that come with it," said Susan Bass Roberts, head of Community Relations/Diversity & Inclusion at Best Buy. "Providing this kind of hands-on training in the right way enhances their desire to apply this knowledge to their future education and career choices."
_____________________________________________________________________________________________________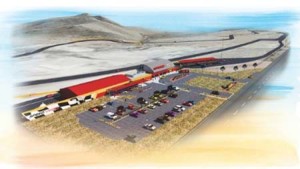 SPEEDVEGAS, The Newest Only-In-Vegas Experience To Open
SPEEDVEGAS was given the green light to transform 100 acres of South Las Vegas Blvd. into the city's newest, adrenaline inducing supercar experience. The SPEEDVEGAS experience will feature a Welcome Center, Event Center and masterfully designed supercar course. Located just 10 minutes from the world-famous "Welcome to Las Vegas" sign, SPEEDVEGAS is poised to become a South Las Vegas Boulevard iconic destination. SPEEDVEGAS is scheduled to open in January 2016.
"We are thankful to the community and Commission for embracing the project," said Aaron Fessler, Co-Founder and CEO of SPEEDVEGAS. "The vision has been to develop an experience that most have only dreamt of. Thanks to the overwhelming support of Las Vegas, that vision is now realized as SPEEDVEGAS."
SPEEDVEGAS will offer experiences driving or riding in the world's most sought-after exotic and muscle cars including Ferrari, Lamborghini, Audi, Ford Shelby Mustang, Corvette and many more. Visitors will feel the true performance of these supercars on a course inspired by Formula One racetracks with rising elevation changes, sweeping turns and a straightaway that compares to the world's top circuits. The masterfully designed course will be fully lit allowing for evening experiences and events. The unique Las Vegas Event Center will accommodate thousands of people. The multilevel Welcome Center will have indoor and outdoor observation decks, a café, meeting space and much more. SPEEDVEGAS is the culmination of preparation, research and experience gathered over nearly a decade by the owners of World Class Driving and founders of this project, Aaron Fessler and Tom Mizzone.
_____________________________________________________________________________________________________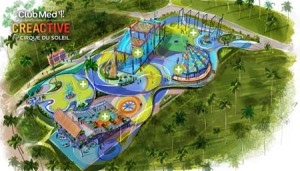 Club Med CREACTIVE By Cirque du Soleil Debuts At Club Med Punta Cana
Club Med, the brand that pioneered the all-inclusive resort concept 65 years ago, and Cirque du Soleil, the groundbreaking circus arts entertainment company, have opened Club Med CREACTIVE by Cirque du Soleil at Club Med Punta Cana in the Dominican Republic. The unique concept takes experiential travel to new heights – literally – offering guests the opportunity to learn exciting acrobatic disciplines showcased in famed Cirque du Soleil productions. These two iconic global brands were created by visionaries who sought to create moments of happiness, and both continue to do so through innovative experiences that tap into the desire for adventure and surprise. The original Club Med CREACTIVE by Cirque du Soleil interactive playground experience at Club Med Punta Cana offers guests the opportunity to learn more than 25 acrobatic and artistic activities ranging from flying trapeze, acrobatic bungee, tightrope, aerial silks and trampoline to mask painting, make-up and juggling lessons and more. Guests will be fully immersed in a fantastically colorful and imaginative environment that is custom designed to encourage both adults and children alike to learn new skills, play and have fun under the supervision of Cirque du Soleil trained staff, which will help them progress and discover unexpected new abilities.
Cirque du Soleil President and CEO, Daniel Lamarre, said, "This partnership was a natural progression, stemming from the success and uniqueness of Club Med having provided circus instruction for over 25 years, and now with Cirque du Soleil's 30 years of experience and know-how, this activity will have a new color."
Club Med's Chairman and CEO, Henri Giscard d'Estaing, added, "This new concept will leverage, for the benefit of Club Med guests, the expertise and knowledge of Cirque du Soleil, who are unrivaled innovators in the realm of circus artistry. It will also capitalize on the heritage and talent of Club Med in creating extraordinary memories in beautiful vacation destinations."
_____________________________________________________________________________________________________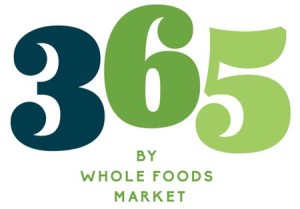 Whole Foods Market To Add Smaller Footprint, Quality-Meets-Value Stores In 2016
Whole Foods Market has unveiled the name of its new streamlined, value-focused brand: 365 by Whole Foods Market. Slated to begin opening in 2016, the new smaller footprint stores will offer convenience and everyday low prices on natural and organic products that meet the company's industry-leading quality standards.
Jeff Turnas, a 20-year Whole Foods Market veteran, will serve as president of 365 by Whole Foods Market and will be based at the company's headquarters in Austin. "We are excited to introduce 365 by Whole Foods Market to bring healthy foods to even more communities with a fresh, quality-meets-value shopping experience that's fun and convenient," Turnas said. "A modern, streamlined design with innovative technology and a carefully curated product mix will offer an efficient and rewarding way to grocery shop."
_____________________________________________________________________________________________________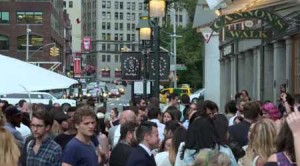 Howard Hughes Seaport Studios Unveiled At The NY Seaport District
The Howard Hughes Corporation® has unveiled Seaport Studios at the Seaport District in New York City. The store will feature the best of fashion, art and culinary experiences that showcase cutting-edge retailers as well as up-and-coming designers with their latest styles in a dynamic store design. The Howard Hughes Corporation is devoted to embracing the next generation of industry leaders by incubating new design and retail.
"With the opening of Seaport Studios, we are pleased to be providing designers with a high-profile platform to showcase their goods to a broader audience," said David Weinreb, Chief Executive Officer for The Howard Hughes Corporation. "As the city's original commercial hub and birthplace of innovation, it is especially fitting that the Seaport District is becoming one of the premier destinations for one-of-a-kind fashion, culinary and entertainment experiences."
Seaport Studios is part of an ongoing collaboration between The Howard Hughes Corporation and WWD and their Ten of Tomorrow program identifying the future leaders in retail and fashion. Every artist and designer was meticulously selected by an advisory board of industry influencers and retail professionals. "Having the opportunity to collaborate with The Howard Hughes Corporation and the South Street Seaport on this pop-up shop gives the brands and designers incredible exposure to an entire new market of consumers," said Ed Nardoza, Editor in Chief of WWD. "It opens up a world of possibility for these exceptional talents."
Pop Up Mob, a full service pop-up agency on a mission to keep the retail scene on its feet, has helped bring together a group of independent brands blended with the distinctive character of the Seaport District to create a retail destination unlike any other in New York City. The first level of Seaport Studios is a modular space that creates a retail environment without limitations for the fashion brands, local style makers and today's trending designers. The second level is a lounge and art gallery developed by Prospect Creative delivering special exhibits, ongoing programs and events that create an inspiring place to gather, engage and relax. Seaport Studios' interior is designed by creative agency GUILD using a minimal palette of natural materials to create a warm, contemporary aesthetic that nods to the Seaport District's nautical past. Maple wood, white rope, polished concrete and weathered corten steel all combine to create a canvas for the product to be showcased in a space that feels intuitive, all while alluding to the maritime history of the Seaport.
_____________________________________________________________________________________________________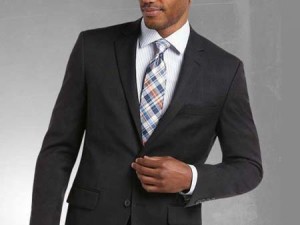 Men's Wearhouse Joins With Macy's To Operate 300 Macy's Tuxedo Shops
The Men's Wearhouse has signed a 10-year agreement with Macy's, Inc. to operate men's tuxedo rental shops inside 300 Macy's stores. The new Macy's Tuxedo Shop is expected to be located in or near the Men's Department and will have dedicated space staffed by its formalwear professionals. The Men's Wearhouse will begin operating 17 pilot tuxedo shops in fall 2015, then begin the rollout of the remaining shops with the expectation that 300 shops will be open by fall 2016.
Doug Ewert, Men's Wearhouse chief executive officer, said, "As the nation's leading provider of tuxedo rental products and services, we are very excited to team with Macy's for the next decade to provide their customers with exceptional tuxedo rental services inside of 300 Macy's stores across the country. This transaction benefits both Macy's and Men's Wearhouse. Most importantly, it benefits formalwear customers by creating additional channels for brides and grooms when they're choosing tuxedos, shirts, shoes and accessories for their weddings."
_____________________________________________________________________________________________________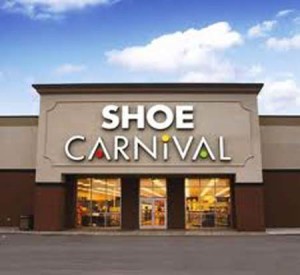 Shoe Carnival Launches New, Small-Market Store Concept
Shoe Carnival, a leading retailer of moderately priced footwear and accessories, has launched a new, complementary, small-market store concept. The new, small-market store will be approximately 5,000 square feet, or half the size of a current Shoe Carnival store. The Company's real-estate team is currently working with landlords and expects to begin opening small-market stores in the next six to nine months and from there the Company expects consistent expansion over the next several years.
"We believe there is a tremendous, un-tapped opportunity to expand into new and fill-in existing markets with a complementary, smaller store concept. This will provide consumers in local communities with a convenient shopping experience that builds upon Shoe Carnival's strong track record of delivering moderately priced, branded footwear for the entire family," said Cliff Sifford, President and CEO. "Our team is excited about the development of a smaller store format that will leverage our strong brand relationships and multi-channel presence. These new stores, combined with our Shoes 2 U initiative, which is our next step in creating an endless aisle experience, will give consumers in smaller markets greater accessibility to footwear than ever before with the ability to shop the full assortment of shoes available across all of our Shoe Carnival stores. We look forward to sharing more details about this exciting new venture in the coming months."
_____________________________________________________________________________________________________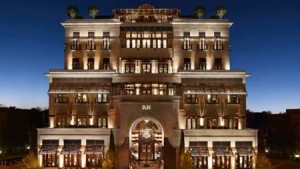 RH Launches Innovative New Retail Concept For The Modern Home
RH, Restoration Hardware, has introduced RH Modern, a carefully curated collection that combines the clean lines and minimalist aesthetic of modernism with the comfort and quality that defines the RH brand.
RH Modern will launch this Fall with a 300 page Source Book, a dedicated website, and a significant retail presence, including a freestanding RH Modern store on Beverly Boulevard in Los Angeles, the entire ground floor of its Flatiron gallery in New York City, plus entire floors in its next generation Design Galleries in Atlanta, and those opening later this year in Chicago, Tampa, Denver and Austin. In total, RH Modern is expected to have over 120,000 square feet of selling space in its first year of operation.
_____________________________________________________________________________________________________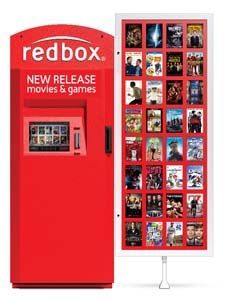 Redbox To Expand New Gen Games Nationwide In 2015
Redbox, America's destination for new-release entertainment, plans to expand the availability of new generation games to all kiosks nationwide in 2015. "We believe that now is the time to make new gen content more accessible to mainstream consumers," said Mark Horak, president of Redbox, "and through our 35,000 kiosk locations, digital network of 90 million touch points, affordable price point and content recommendation engine, we are committed to accelerating the adoption of both new gen hardware and software for the industry."
"We look forward to partnering with publishers to execute title-specific marketing plans as we expand new gen nationally," said Bill West, vice president of games at Redbox. "Research tells us that our customers rent titles to help inform game purchase decisions. As our offering expands, we're helping publishers reach their goals of raising awareness and making trial more convenient and affordable for consumers nationwide."
_____________________________________________________________________________________________________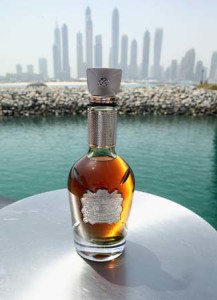 Chivas Regal The Icon Introduced
Chivas Regal The Icon has been introduced as the culmination of history, and an embodiment of craftsmanship and tradition married with the unparalleled expertise of Chivas Regal's Master Blender Colin Scott. A blend of some of the rarest and oldest whiskies available to Chivas Regal, Chivas Regal The Icon is the pinnacle of the range. To taste Chivas Regal The Icon is to savour the finest craftsmanship that has gone into each and every bottle created. This ultra-prestige Scotch whisky is an exceptionally smooth blend of much sought after whiskies from more than 20 distilleries across Scotland, including some rare whiskies from distilleries now lost forever. Chivas Regal The Icon is the perfect balance of old and new, with each distillery imparting its own unique characteristics. At its heart lie the rarest malts from Strathisla, the spiritual home of Chivas Regal, and the oldest continuously operating distillery in the Scottish Highlands. Accented with hand-selected single malts from Longmorn and Glen Keith, Chivas Regal The Icon is a bold, balanced and unforgettable blend specifically developed with discerning whisky connoisseurs in mind. Each year, the Master Blender will produce a limited number of bottles of this luxurious Scotch whisky, making it a must have product for whisky adorers and collectors alike.
_____________________________________________________________________________________________________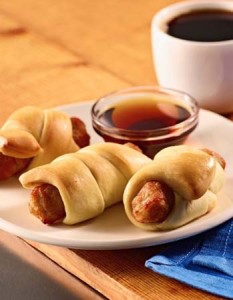 Cinnabon Debuts First Savory Breakfast Option With New Cinnabon Sausage Bites
Cinnabon® is entering the savory breakfast space with its latest menu option, Cinnabon Sausage Bites, now available at participating locations nationwide. This exciting new flavor innovation takes the amazingly fluffy Cinnabon dough that everybody loves, wraps it around a delicious breakfast sausage, and serves it up fresh-baked with a side of warm maple syrup or mustard- creating the ultimate breakfast (or anytime!) treat. Sausage Bites are now available at Pilot and Flying J travel centers, select airports and entertainment venues across the country.
"We're excited to offer savory morning treats to complement our line-up of famous sweets," said Joe Guith, president of Cinnabon. "We realized that our traveling Guests were seeking quick, portable, sweet and savory options when on the go. Cinnabon Sausage Bites were created to satisfy that desire. By bringing together a core ingredient of our baked goods and a delicious quality sausage, we've created an irresistible savory breakfast treat for travelers."
_____________________________________________________________________________________________________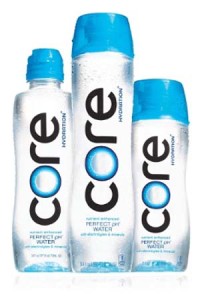 New CORE HYDRATION® Premium Bottled Water Works In Harmony With Your Body's Natural pH
New CORE HYDRATION® is ultra-purified using a seven stage proprietary process including U.V., carbon filtration, reverse osmosis and ozonation that removes harmful impurities and contaminants. It is then balanced with the perfect blend of electrolytes and minerals that complement the levels that naturally occur in the human body, resulting in a clean and crisp tasting water with the "Perfect pH" of 7.4. The body's optimal pH level is between 7.35 and 7.45. As more health conscious consumers become aware of the harmful effects of an acidic diet and seek ways to bring their body fluids within an acceptable range, CORE serves up a solution as it works in harmony with your body's natural pH balance. The ergonomic and proprietary bottles are available in 20 ounce and 30 ounce PET packaging, featuring a contoured shape, wide mouth closure and translucent blue over-cap, as well as, a convenient 24 ounce sports-cap bottle. The bottles are 100% recyclable and BPA free.
_____________________________________________________________________________________________________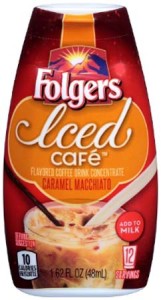 Folgers Iced Cafe™ Introduced For Iced Coffee Made Easy
Folgers has introduced Folgers Iced Cafe™ Coffee Drink Concentrates. A refreshing iced coffee can now be enjoyed anytime – at home, work or on-the-go. Folgers Iced Cafe delivers a customizable iced coffee experience packaged in a 1.62 fl. oz. squeeze bottle. Available in four tasty flavors – Original Latte, Vanilla Latte, Caramel Macchiato and Hazelnut Latte, Folgers Iced Cafe is a perfect way to refresh your day. Just add two squeezes of Folgers Iced Cafe to cold milk, stir, add ice and enjoy. This newest addition to the Folgers family of products is now available in the coffee aisle in grocery stores nationwide.
"Iced coffee is no longer just a summer beverage. Coffee drinkers everywhere are enjoying their favorite coffee over ice all year round and at all times throughout the day," said Maribeth Burns, Vice President, Corporate Communications, The J.M. Smucker Company. "Consumers are also looking for convenience, flavor and customization, and Folgers Iced Cafe delivers that experience every time."
_____________________________________________________________________________________________________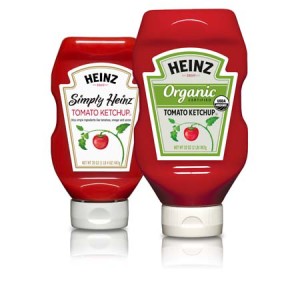 Heinz Broadens Portfolio for Ketchup Lovers
Heinz® Tomato Ketchup has expanded its product offering in response to growing consumer demand. Every ketchup lover can find their happy match within the Heinz Ketchup portfolio, which now includes two new sizes of its popular Heinz® Organic Ketchup, made with 100% USDA certified organic tomatoes, and Simply Heinz® Ketchup, made with real sugar. For over six years, Heinz has been delighting families by offering its Simply Heinz and Heinz Organic recipes. Heinz is now excited to expand its Organic line from the existing 14 ounce (oz) size to a NEW 32oz size in response to demand from larger families, and grow its Simply Heinz line from the existing 34oz to a NEW smaller sized 20oz bottle.
"Heinz has an enduring commitment to bringing mealtime happiness to families," said Joe Giallanella, Brand Manager for Heinz. "The additional sizes of our Heinz Organic and Simply Heinz ketchups ensure that all families will have a size that fits their needs."
_____________________________________________________________________________________________________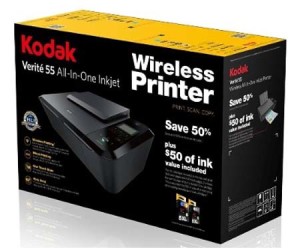 Funai Launches KODAK Inkjet Printers
Funai Electric, the worldwide licensee for KODAK Consumer and SOHO Inkjet Printers, is launching its first Kodak-branded product. Funai developed the line of all-in-one inkjet printers to address lingering consumer dissatisfaction with the high cost of ink and cartridges that run out of ink too fast. Consumers get the satisfaction of knowing they can save on ink but also the convenience of having extra large (XL) color and black cartridges – that double the print yield – from the ink included in the box. The XL cartridges will print 360 color pages and 400 black pages. The printer offers exceptional ease of use and wireless connectivity for printing, scanning and copying. Scanning and printing from a smart phone or tablet takes a single touch or flick of the finger from the KODAK VERITE Printer App available for Apple and Android devices. It features wireless direct and local Wi-Fi connectivity to enable wireless printing from mobile devices through the KODAK VERITE Printer App, Apple AirPrint ™ and Google Cloud Print ™. The KODAK VERITE 55 Wireless Printer is available at WalMart for $79.47.
Ink cartridges will be available for $9.97 for a standard fill (200 page yield) black cartridge and $17.97 for a standard fill (180 page yield) color cartridge. There will also be XL (high yield) and XXL (extra high yield) cartridges that deliver up to two and three times the page yield respectively.
"The KODAK VERITE 55 is the first in a line of new and innovative printing products coming from Funai and we are happy to be partnering with Kodak to deliver a product that consumers clearly want," said Kiyoshi Chinzei, General Manager, Office Solutions, Funai Electric.
_____________________________________________________________________________________________________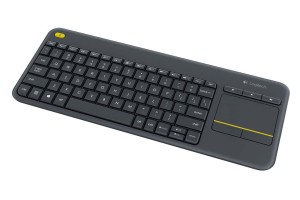 Logitech Wireless Touch Keyboard K400 Plus Launches At Retail
Logitech has launched the Logitech® Wireless Touch Keyboard K400 Plus, a living room keyboard that lets you comfortably control your computer screen on your TV. The K400 Plus features a wireless range of up to 33 feet and an integrated touchpad, making it easy to stream movies, TV shows, music and other entertainment on your PC from your couch.
Building off the popular Logitech Wireless Touch Keyboard K400, the K400 Plus features a responsive integrated touchpad with adjustable cursor control, making it a compact all-in-one keyboard and mouse solution. Shortcut buttons give you easy access to volume controls and menu navigation, and the intuitive arrow buttons help you get to your digital entertainment quickly. Designed for the modern living room in a neutral grey, the Logitech Wireless Touch Keyboard K400 Plus features a slim design that makes it easy to store and has rounded sides for comfort, making it the perfect keyboard for everyone. With the pre-installed batteries that last up to 18 months, it provides endless hours of entertainment without interruption.
_____________________________________________________________________________________________________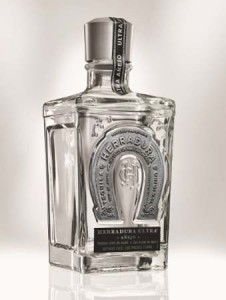 Herradura's ULTRA Tequila Makes Debut In U.S.
Casa Herradura has launched its latest product extension and innovation, Herradura ULTRA. Casa Herradura's Añejo tequila provides the base for Herradura ULTRA. The Añejo is blended with premium Extra Añejo that has been aged for up to 49 months in American White Oak barrels. A subtle hint of agave nectar is added before the liquid is filtered, creating a rich, crystal-clear tequila with a full-bodied flavor and ultra-smooth taste. The ultra-smooth tequila will be priced at parity with other luxury tequila brands and available for purchase at on-premise accounts in select markets including: California, Florida, Georgia, Nevada and Texas.
"ULTRA offers a 'Beyond Smoothness' taste to consumers in-the-know who are looking to celebrate with friends in a high-energy setting," said Liz Edwards, senior brand manager for Tequila Herradura. "Our portfolio already includes premium tequilas that consumers view as a symbol of their sophistication; however we were missing a tequila that celebrated with our consumers during their nightlife experiences. After a successful launch in Mexico, we are confident that ULTRA will deliver on U.S. consumers' expectations."
_____________________________________________________________________________________________________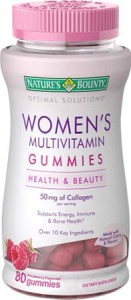 Nature's Bounty Optimal Solutions Introduces New Women's Multivitamin Gummies
Nature's Bounty®, one of the most trusted names in vitamins, supplements and nutrition, has introduced its Women's Multivitamin Gummies, the newest addition to the Optimal Solutions® health, beauty and wellness line. This supplement helps provide women with the nutrients needed to support a healthy, strong and beautiful body. The Optimal Solutions® Women's Multivitamin Gummies capture over 10 key nutrients, which are delivered in a delicious raspberry flavored gummy. Specifically formulated with Calcium, Vitamin D & B for bone and immune health, as well as energy support, the new multivitamin offers key ingredients to help support women's nutritional needs. Additionally, each daily serving of the Women's Multivitamin Gummies contains 50 mg of collagen.
"With women's health and beauty at the core of our mission, we strive to create the perfect blend of accessibility and convenience without compromising nutritional value," said Derek Bowen, Senior Vice President and General Manager of Nature's Bounty. "The new Optimal Solutions® Women's Multivitamin Gummies are a comprehensive way for women to receive the daily nutrients that help support them throughout the various stages of their lives."
_____________________________________________________________________________________________________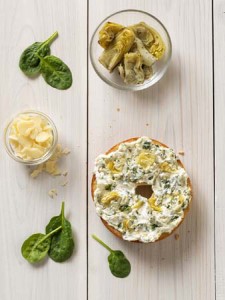 Noah's New York Bagels Introduces Gourmet Line Of Hand-Crafted Shmears
Noah's New York Bagels is launching a new line of premium cream cheese with its new, thick, Hand-crafted Shmears, made fresh in-store and reminiscent of what you would find in a classic New York bagel shop. Noah's Hand-crafted Shmears utilize fresh ingredients like vegetables, cheeses and bacon to create flavor combinations that are sure to appeal to bagel lovers of all kinds. They are available in the following three varieties: Spinach & Artichoke: Freshly chopped spinach, artichokes and Asiago cheese hand-mixed with plain shmear; Bacon & Horseradish: Savory bacon added to plain shmear with a spicy hint of horseradish; and Jalapeno Cheddar: Sliced jalapeno peppers and premium cheddar hand-mixed with plain shmear.
"At Noah's New York Bagels, we're focused on providing great food, and we are always looking for innovative ways to delight our guests," said Teka O'Rourke, VP of Marketing. "Our new Hand-crafted Shmears will provide guests with premium shmear flavors available only at Noah's New York Bagels."
_____________________________________________________________________________________________________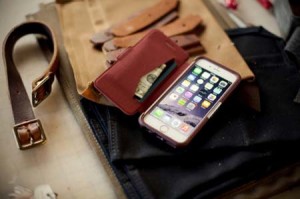 OtterBox Unveils European-Inspired Leather Folio Case
OtterBox has unveiled a European-inspired Leather Folio Case for iPhone 6 and GALAXY S6. Strada Series is a tough yet slim leather smartphone folio case that combines European-inspired style with trusted OtterBox protection. Strada Series wraps the Apple iPhone 6 or Samsung GALAXY S6 in a sleek, tough shell with a genuine leather folio to protect the smartphone display. This elegant design exudes a classic, sophisticated style and is sleek and functional for easy, on the go use. Strada Series boasts certified drop protection and dual-layer defense with a tough inner shell covered in premium leather. The classic styling looks sharp from the boardroom to the street, plus the single-piece case is simple to install and easily slips into pockets and purses. The iPhone 6 folio case and GALAXY S6 folio case design covers the screen in premium genuine leather that boasts meticulous attention to detail and flips open and closed with ease. A magnetic latch keeps the cover securely closed to protect the screen on the go and holds open for easy access to the display. The folio also has a vertical card slot designed to prevent a card or cash from slipping out. A slim audio vent in the folio makes it simple to take calls with the cover closed.
_____________________________________________________________________________________________________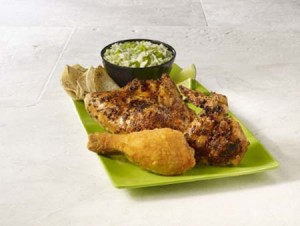 Pollo Campero Offers Customers New Citrus Peruvian Grilled Chicken
Pollo Campero, home of Authentic Latin Chicken, is giving chicken lovers a new and healthier way to enjoy its unique, Latin flavors. Guests can now enjoy the best of both worlds by satisfying their craving for Campero's famous Traditional Fried Chicken while pairing it with the new Citrus Peruvian Grilled-both hormone-free. The national rollout of the new Citrus Peruvian Chicken offers more options for guests looking for unique and bold-tasting meals, but who are also watching what they eat.
"It's important for us make sure we're not only offering a differentiated menu with unique flavors that can't be found elsewhere, but also food that makes our guests feel good from a health perspective, and at a good value," said Federico Valiente, senior marketing manager for Pollo Campero International. "With our new Citrus Peruvian Grilled Chicken, guests can enjoy two and three-piece chicken meals that are both tasty and under 500 calories."
_____________________________________________________________________________________________________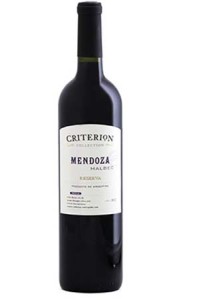 Whole Foods Launches Criterion Collection
As American wine consumption continues to eclipse that in other countries, and as Millennials adopt wine faster than any other generation, Whole Foods Market launches Criterion Collection wines to satisfy consumers' thirst for wine knowledge. The series offers textbook examples of sought-after wine styles from around the globe, providing novices and pros alike a trusted reference point to develop palate and preference. Throughout 2015, the retailer will introduce a total of eight wines, all priced affordably and selected by Whole Foods Market's experts, including a Master Sommelier. In April, Whole Foods Market launched the first Criterion Collection wines with an Italian Pinot Grigio and an Argentinian Malbec, and is introducing a Spanish Rioja, Italian Chianti, Coonawarra (Australian) Cabernet Sauvignon and Chilean Carmenere in June, with additional releases coming in late June and September.
"We're excited to see shoppers explore their own palates, starting with Criterion's classic examples of a wine, and then discovering how other styles may differ and why," said Devon Broglie, Master Sommelier and global beverage buyer for Whole Foods Market. "This collection gives wine drinkers a reference point, allowing them to find the varietals, regions and styles they enjoy most, all guided by knowledgeable experts at Whole Foods Market."
_____________________________________________________________________________________________________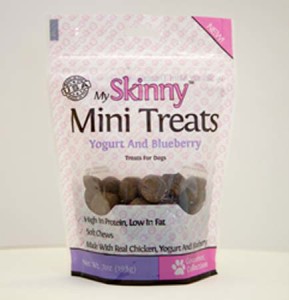 Vets Plus Widens Distribution Of My Skinny Dog Treats
Vets Plus, Inc., the manufacturer of My Skinny, will now be the distributor for the line of 12 soft chew and jerky treats for dogs as well. The company will bring the treats to new channels, including pet specialty and veterinary, and expand the line. My Skinny products include low-calorie, low-fat soft chews and jerky intended to provide a healthy treat option for all dogs. Pet obesity is on the rise; in fact, the Association for Pet Obesity Prevention estimates over half of dogs and cats in the US are overweight or obese. Made with real meat, My Skinny treats are a great snack option for pets to maintain healthy eating.
_____________________________________________________________________________________________________

Tanqueray® Bloomsbury Gin Released
For the newest limited edition release of Tanqueray, the juniper-forward Tanqueray Bloomsbury gin, Master Distiller Tom Nichol drew inspiration from a recipe created by Charles Tanqueray's son, Charles Waugh Tanqueray. Featuring prominent notes of Tuscan juniper along with additional botanicals including coriander, angelica, winter savoury and cassia bark, the new Tanqueray Bloomsbury gin will launch into the on-trade with limited availability at specialty retailers. The launch of Tanqueray Bloomsbury follows the successful release of Tanqueray Old Tom in 2014 and Tanqueray Malacca in 2013.
"I wanted to make something that was completely different from our other limited editions and with this gin I do feel we have achieved that. It is very inspirational to work with an original Tanqueray family recipe, and for it to taste this good," said Tanqueray Master Distiller Tom Nichol.
_____________________________________________________________________________________________________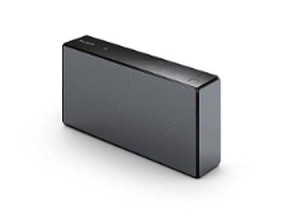 Sony Electronics Offers Three New Portable Wireless Bluetooth® Speakers At Retail
Sony Electronics has made available the SRS-X55, SRS-X33 and SRS-X11 portable wireless Bluetooth® speakers at retail, providing consumers with more options to listen to the music they love, in dynamic sound, no matter where they are. The SRS-X55 and SRS-X33 feature improved audio functionality thanks to various Sony technologies: LDAC™, which provides 3x the data transmission capability for an enhanced wireless listening experience, One-touch connectivity via Near Field Communications (NFC) to easily connect compatible devices1, DSEE for natural, spacious sound, and ClearAudio+ for more powerful bass and crisp highs. The SRS-X11 is the smallest speaker in the new line-up, but despite its compact, ultra-portable size, it still packs a punch. With 10 Watts of total power output and dual passive radiators, the X11 delivers a rich, deep bass anywhere you are.
_____________________________________________________________________________________________________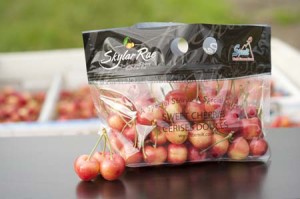 Skylar Rae® Debuts As Sweetest Varietal Yet In Select Grocery Stores Nationwide
Debuting in select grocery stores mid-June, the new Skylar Rae® brand Tip Top cultivar cherry was discovered by chance in a family-run Washington State orchard, and is distinguished by its beautiful red and yellow bi-colored skin, firm texture and a flavor profile that makes it "The Sweetest Cherry You'll Ever Eat™." Grown and marketed exclusively by Stemilt Growers, the Tip Top cherry cultivar, which goes to market under the Skylar Rae® brand, was granted its own varietal classification by the International Federation for Produce Standards and is the first cherry in years to be given its own price look-up (PLU) number. While Skylar Rae® was released in a miniscule volume the last two years to a handful of grocery stores, 2015 marks the first season this unique cherry will be nationally available through select grocery stores. During the cherry's short four week season, from mid-June to mid-July, Stemilt estimates it will ship 20,000 units of Skylar Rae® cherries, with plans to increase production in future years.
"A rarity in nature, Skylar Rae's unique genetics and extremely high natural sugar content set it apart from other cherries – it truly is a treat from nature," said West Mathison, Stemilt president and fifth generation grower. "We are excited to introduce this special cherry to the world, and encourage shoppers to pick up Skylar Rae cherries when they see them this summer because they won't be around for long!" "While new cherry discoveries in nature are not unheard of, what makes this particular cherry so special is that it was able to be cultivated into a commercially viable varietal, which is a very rare occurrence," continued Mathison. "The fact that the Skylar Rae® cherry also holds a special honor among one of the hard working family farmers we partner with, is, as they say, the cherry on top."
_____________________________________________________________________________________________________
Sunbelt Bakery Offers New Grab-N-Go Granola
Sunbelt® Bakery, maker of delicious granola snacks that have a bakery-fresh taste with no preservatives or high fructose corn syrup, can now deliver "Bakery-Fresh Taste" by the handful with the introduction of its new Grab-N-Go Granola, which are being sold in convenience stores across the country. Currently available in Simple Granola and Raisin Almond Granola flavors, the Grab-N-Go Granola has the same delicious, bakery-fresh taste of Sunbelt Bakery granola cereal but in a single serve pack — making it a quick, convenient snack that contains a good source of protein and can be eaten anytime, anywhere.
"With 'snacking on the go' becoming more common today, many consumers are turning to granola as a quick, convenient option for a high-energy snack for themselves and their children," said Jeff Badger, brand director for Sunbelt Bakery. "With our Grab-N-Go Granola, consumers can now enjoy our bakery-fresh Sunbelt Bakery granola cereal by the handful for a delicious snack that also has a good source of protein and contains no preservatives or high fructose corn syrup."
_____________________________________________________________________________________________________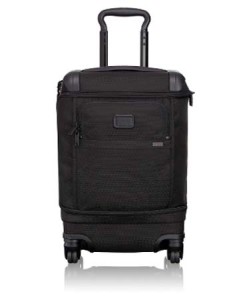 TUMI Launches New Carry-On Travel Size
TUMI, which provides its customers with beautiful and world-class business and travel products designed to uncomplicate and upgrade all aspects of their life on the move, is working alongside the International Air Transport Association (IATA) and leading travel solutions provider Okoban, to begin offering an optimized carry-on size bag intended to make the best use of cabin storage space and help streamline the passenger boarding experience. This new carry-on size of 55 x 35 x 20 cm (or 21.5″ x 13.5″ x 7.5″ inches) is a new size guideline being adopted by the airlines that will help provide customers a chance to store their carry-on bags on board aircrafts of 120 seats or larger without the need to gate check. TUMI bags in this new size will carry a newly created IATA Cabin OK logo which will signal to airline staff that the bag meets the IATA Cabin OK optimum size guidelines and will be allowed on board planes on a growing list of airlines participating in the IATA Cabin OK initiative. The new case will include TUMI's renowned engineered components such as an adjustable telescoping handle, smooth rolling wheels and TUMI's signature black FXT® ballistic nylon. This convenient compact wheeled case is designed to meet carry-on size requirements for both domestic and international travel as well as airlines joining this IATA initiative.
_____________________________________________________________________________________________________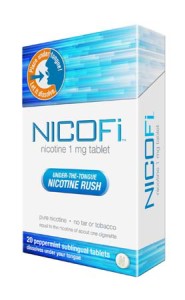 Nicofi™ Unveils New Alternative To Smoking With A Fast-Acting Pure Nicotine Tablet
Nicofi™ has launched a revolutionary patented, fast-acting dissolvable nicotine tablet intended for use as an alternative to smoking. Nicofi is a small sublingual tablet made from pure nicotine and other high-quality ingredients that allows smokers to quickly enjoy nicotine in any situation, especially when they are unable to smoke a cigarette or e-cigarette. This will be welcomed news to the estimated 42 million Americans who do smoke. Nicofi, which is made in the U.S.A., uses the finest pharmaceutical-grade materials and includes only eight ingredients. There is no tar, tobacco, formaldehyde or any harmful ingredients. Available in packs of 20 tablets, Nicofi is meant for adults who are looking to substitute the use of cigarettes and e-cigarettes. It is recommended to take one tablet at a time without exceeding 20 tablets, per day.
_____________________________________________________________________________________________________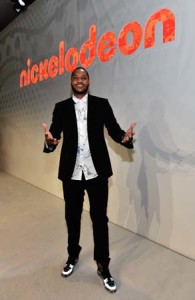 Nickelodeon And NBA Superstar Carmelo Anthony Team Up For Teenage Mutant Ninja Turtles Line
Nickelodeon and NBA Superstar Carmelo Anthony are partnering to create Turtles by Melo, a brand-new consumer products line inspired by the Teenage Mutant Ninja Turtles hit franchise. A self-professed Turtles super-fan, Anthony would serve as Creative Director of this cross-category, global program spanning lifestyle, home furnishings, publishing, video games, and more. Turtles by Melo is expected to debut in spring 2016, in advance of the summer theatrical release of Paramount Pictures' sequel to Teenage Mutant Ninja Turtles, in which Anthony also appears.
"I am so excited about the opportunity to work with the Nickelodeon team on this new Turtles venture," said Anthony. "The Turtles were such a huge part of my childhood, so to now be partnering with Nickelodeon on Turtles by Melo is honestly something I never could have imagined."
Pam Kaufman, Chief Marketing Officer and President Consumer Products, Nickelodeon, said, "We are so happy for Carmelo Anthony to join the Nickelodeon family for Turtles by Melo. A product line created and curated by a superstar-and super-fan-like Carmelo is testament to the Turtles' ever-growing appeal, and it's a huge part of the drumbeat beginning for new seasons of the TV show and the theatrical sequel from Paramount Pictures next summer."
_____________________________________________________________________________________________________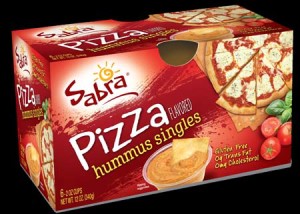 Sabra Introduces 2oz Pizza Hummus Singles
Sabra Dipping Company, maker of America's favorite hummus, introduced Pizza Hummus Singles to its line of dips and spreads, which includes more than 12 hummus flavors. Sabra's rich, smooth Classic Hummus has been blended with fresh pizza inspired flavor kids love, including familiar herbs and spices like fresh basil and oregano. The single serving 2-ounce containers pair well with pita chips and vegetables and are easy to slip in a lunch box or backpack for on the go mini meals and snacks.
"With more than 25 million kids snacking every day – and plenty of busy adults, too, Pizza Singles present a better-for-you option in a favorite flavor Americans want," said Rachel Zander, Associate Brand Manager at Sabra. "What makes our Pizza Hummus Singles so great is the convenience of a grab and go snack in a crowd-pleasing favorite flavor, packed with all of the fresh tasting ingredients consumers expect from Sabra."
_____________________________________________________________________________________________________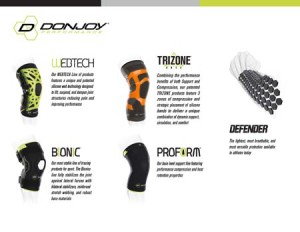 DonJoy Performance Launches At Retail
DJO Global, a leading global provider of medical device solutions for musculoskeletal health, vascular health and pain management, has launched its new consumer product line, DonJoy Performance, a brand within the portfolio of the leading orthopedic medical technology company, now available in select retailers nationwide. DonJoy Performance features an extensive line of innovative sports medicine products designed to keep athletes in the game, achieve peak performance and prevent future injuries by utilizing proven technologies from DJO Global's extensive medical research and development.
"We developed DonJoy Performance to help athletes stay healthy, perform better, remain injury-free and return to play faster," said Toby Bost, president of DJO Consumer. "We've brought the technology and medical innovation from the number one sports medicine brand in the world and made it readily available to all consumers."
_____________________________________________________________________________________________________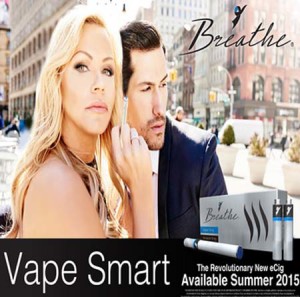 Breathe eCig Launches Product Line
Breathe eCig Corp., a revenue generating electronic cigarette industry innovator and pioneer focused on the elimination of second hand smoke, has officially launched its product line in the New York City Metropolitan area as well as Eastern Tennessee. Breathe was founded in 2012 as a research and development company in Knoxville, Tennessee with the mission to develop a better e-cigarette than was available on the market. Now holding multiple patents (pending) for its groundbreaking product, BVAP, Breathe is not your typical e-cig manufacturer. With a commitment to remaining socially responsible through innovative product development, consumer outreach and education, Breathe challenges the e-cig industry establishment.
_____________________________________________________________________________________________________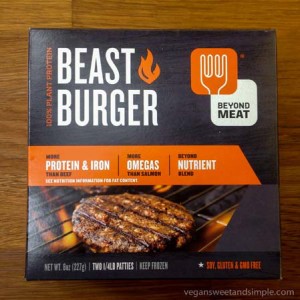 Beyond Meat Introduces The Beast Burger
Beyond Meat has debuted The Beast, a 100% plant-based, protein-packed, nutrient-dense burger. Taking the animal out of the picture, The Beast delivers a chew carnivores crave with a nutritional profile and environmental impact that make every bite all the more satisfying. With 23 grams of protein and its Beyond Nutrient Blend of antioxidants, iron, calcium, vitamins B6, B12, & D, potassium, and DHA & ALA Omega 3's, The Beast is like a protein shake on a bun, and it's free of soy, gluten, GMOs, animal fat, and cholesterol. The Beast Burger is available nationwide at Whole Foods Markets, Sprouts and Safeway.
"A typical veggie burger is thin on protein and loaded down with wheat," said Ethan Brown, CEO and Founder of Beyond Meat. "And a beef burger is full of animal fats and cholesterol. The Beast is the only burger that provides protein-packed satisfaction along with nutrition that helps fuel peak performance. We believe this is the future of protein, fulfilling a growing global population's taste for meat without the health or environmental downsides."
_____________________________________________________________________________________________________
McDonald's Appoints Silvia Lagnado Global Chief Marketing Officer
McDonald's Corporation has appointed Silvia Lagnado as Executive Vice President, Global Chief Marketing Officer. In her new role, Lagnado will be responsible for all aspects of global brand management for McDonald's, including global marketing, menu and consumer insights. Lagnado was most recently chief marketing officer of Bacardi Limited, where she was responsible for setting the marketing vision for multiple brands.
_____________________________________________________________________________________________________
Clay Dover Joins Pei Wei As CMO
Pei Wei, the fast-casual restaurant known for its bold, fresh and affordable Asian-inspired menu, has hired restaurant marketing executive Clay Dover as its first Chief Marketing Officer. In this new role Dover will be responsible for growing brand awareness, customer counts and sales, including overseeing all marketing, culinary and guest experience initiatives. Dover previously served for more than six years as the Chief Marketing Officer for Raising Cane's Chicken Fingers, one of the fastest growing restaurant chains in the industry.
_____________________________________________________________________________________________________
Lumber Liquidators Promotes Marco Pescara To CM&MO
Lumber Liquidators, the largest specialty retailer of hardwood flooring in North America, is integrating the leadership of its merchandising and marketing departments. Marco Pescara, the Company's Chief Marketing Officer since 2006, has been promoted to serve as the Company's Chief Merchandising and Marketing Officer. In his new position, Pescara will lead the Company's marketing and merchandising functions to provide a cohesive message and product assortment to the Company's customers.
Thomas Sullivan, Founder and Acting Chief Executive Officer, said, "Over the last nine years, Marco has played a critical role in the Company's growth and development by maintaining a consistent focus on service to our customers. He has been instrumental in creating a team approach to the Company's overall sales strategy involving marketing, merchandising, store operations and finance. By coordinating the merchandising and marketing departments under his leadership, I believe we will be better situated to identify and satisfy customer demand for our assortment of flooring products and accessories."
_____________________________________________________________________________________________________
GSP Acquires Great Big Pictures
GSP has acquired Great Big Pictures, a leading retail services provider offering retail branding and marketing services, Point-of-Purchase (POP) signage, and store-level execution technology. Great Big Pictures is a large-format graphics production lab that specializes in the retail industry.
"GSP is excited to welcome Great Big Pictures to our family," said Geoff Neuhoff, Chief Executive Officer of GSP. "Our combined teams, complementary products and services, and best practices will extend our platform in the retail industry. We appreciated Dresner's efforts in finding and assisting us through this strategic acquisition. Their team was professional, extremely helpful and a pleasure to work with."
_____________________________________________________________________________________________________
NELSON Launches Retail Practice
NELSON, a global architecture, interior design, branding, engineering, and consulting services firm, has launched a Practice Area specializing in Retail Design and Roll-out, appointing new hire Eric Eberhardt as the department's leader. The new practice area is the culmination of NELSON's expertise in retail design, build-outs, prototypes, rollouts and renovations for a growing list of companies including Bank of America, Lexus, Verizon, Macy's, Ivanka Trump, Richtree Market Kitchens, McDonald's, Yum! Brands, Wendy's, GAP, Sprint, AAA, 16 Handles, Wolfgang Puck Express, and Nationwide.
"The establishment of Retail as a focused Practice Area and the hiring of Eric Eberhardt is the most recent in of a series of moves we have made to grow the overall firm and to expand our ability to service new and existing clients," said John "Ozzie" Nelson Jr., Chairman and CEO of NELSON. "Our design excellence, reputation for loyal relationship management, and renowned leadership in corporate and commercial design make retail a logical next step. Eric brings retail design and roll-out knowledge that further enhances our interiors, branding and architecture practices."
_____________________________________________________________________________________________________
Pilot Freight Services Introduces Customized Service Offering For Retailers
Pilot Freight Services has added Retail Services to its repertoire of transportation and logistics solutions. These services involve managing and coordinating the unique logistics requirements associated with store planning and design, as well as visual merchandising. Under its Retail Services offering, Pilot will expand its work with brick and mortar retailers on projects including opening new stores, rolling out new seasonal displays, and remodeling stores. The nature of the retail business requires flexibility and customization on the part of the logistics provider, as timelines for deliveries are dictated by a number of factors, including when shoppers won't be in the store. This often requires coordination with multiple parties, including store planning managers, retail design firms, and property and store managers, which Pilot handles on behalf of its customers.
"We're offering something that is currently missing from the marketplace: a total solution, where we own the entire logistics process, from the equipment needed, to merging product together, to working within the Pilot system to handle delivery," said John Kelemen, vice president, special services for Pilot. "The customer will get a very personalized experience, because they'll be working with one team that will coordinate everything, instead of having a number of vendors pieced together who need to be managed individually."
_____________________________________________________________________________________________________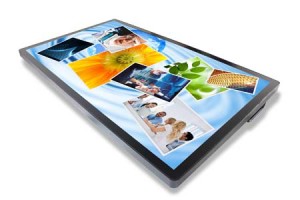 3M Introduces Interactive 55-Inch Multi-Touch System And Display
3M Touch Systems Inc., a wholly owned subsidiary of 3M Company, has released its 55-inch Multi-Touch Display C5567PW. The interactive system supports 60 simultaneous touches in the largest display format to date from 3M, providing new opportunities for multi-user collaboration, education and information delivery for a wide variety of large-format display applications. The C5567PW display uses a glass-to-the-edge, bezel-free design for a modern appearance, essential for brands seeking to deliver a consistent, high-end customer experience. A glass, antiglare touch surface provides a high-quality look and feel, while maintaining viewability in bright, indoor environments. Portrait, landscape and tabletop modes offer flexibility in orientation to meet a wide range of application requirements. The unit includes multiple display inputs, allowing a more appropriate image format to be used without the need for conversion. An IPx4-compliant design seals the C5567PW display from surface spills for reliable integration in a variety of orientations and environments. The robust, all-metal design and 4-millimeter tempered-glass touch surface delivers durability for years of use. The C5567PW display is available as a complete, prepackaged solution for brands seeking a "turn-key" multi-touch display that is out-of-box ready. It also is available as a projected capacitive multi-touch system (sensor and controller) for OEMs, ODMs and display integrators developing proprietary large-format, multi-touch devices. For more information about 3M touch solutions, visit (Web Site) www.3M.com
_____________________________________________________________________________________________________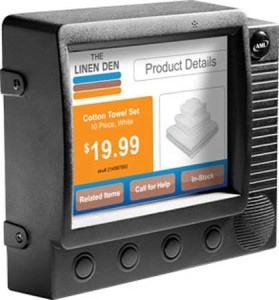 AML Introduces Phoenix Mini-kiosk
AML, a leading manufacturer of embedded kiosks and barcode data collection devices, has introduced the new Phoenix mini-kiosk. Designed with today's efficiency-conscious businesses in mind, the new Phoenix is a full-featured, general purpose mini-kiosk with a wide variety of application possibilities in different vertical applications. In retail stores it becomes the perfect customer portal for price lookups, stock checks, gift card balances and much more. In commercial or industrial applications, the Phoenix is an ideal time clock, an access control device, or a data collection terminal. Powered by Windows® CE 6.0 and featuring a 5.6″ full VGA display, the Phoenix comes with 2D barcode scanning, user-definable keys, multiple USB ports and is Power-over-Ethernet ready. 802.11b/g/n WLAN radio technology is optional, as are internal relays and optically isolated inputs for external connectivity for access control or industrial applications. The Phoenix mini-kiosk also features a full range of functional accessories and mounting options that allows the user to configure the device to fit specific application requirements. It can be fitted with a magnetic stripe reader (MSR) or an HID proximity card reader and can easily be mounted to walls, poles, shelves, and tabletops with optional mounting accessories. For more information, visit (Web Site) www.amltd.com
_____________________________________________________________________________________________________
Cenique Offers C610 Enterprise Android Media Player
Cenique has begun to ship its C610 Android Media Player. The C610 is 4K capable, and is engineered to be one of the most powerful Android-based media players on the market, incorporating the Quad Core Cortex A17 processor and Mali T764 GPU for fluid playback of 2K and 4K video and HTML5 content. Cenique Global is headquartered in Charlotte, NC, and is a division of T1V. For more information, visit (Web Site) www.ceniqueglobal.com
_____________________________________________________________________________________________________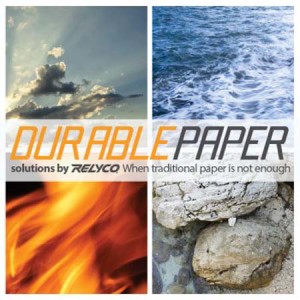 Relyco® Expands Durable Paper Line With Inkjet-Compatible TriDura Paper
Relyco has added TriDura durable, water-tolerant, tear-resistant paper to its line of durable papers. TriDura is ideally suited to applications that require greater durability than what is available with traditional paper, but do not need all the advantages of REVLAR, the industry's premier synthetic, waterproof paper. In addition, unlike other synthetic papers, TriDura is fully inkjet, laser and digital compatible and is also ideal for flexo, litho offset, and UV printing. TriDura offers the image quality, appearance, and printability of standard paper and the durability and resilience of synthetic paper. Like traditional paper, TriDura can be folded, punched, glued, perforated, scored, or die cut as needed. TriDura can be used for thousands of applications, including signage, displays, menus, tickets, manuals, maps, bookmarks, and postcards. TriDura is available in matte white, 8.5″ x 11″ and 12″ x 18″ sheets and comes in three weights: 4 mil., 7 mil., and 9 mil. For more information, visit (Web Site) www.relyco.com
_____________________________________________________________________________________________________
Nomadic Display Appoints Tom Anton As Business Development Manager
Nomadic Display, a global leader in custom modular and portable display solutions, has appointed Tom Anton to the position of Business Development Manager for North American Sales & Distribution. Anton will be based in the greater Chicago area. In this position, Anton will be responsible for developing sales by working closely with Nomadic's distribution partners in the Midwest to the Northeast including Eastern Canada. Anton most recently served as an Account Manager with Prairie Display/Chicago, one of Nomadic's long standing partners. (Web Site) www.nomadicdisplay.com
_____________________________________________________________________________________________________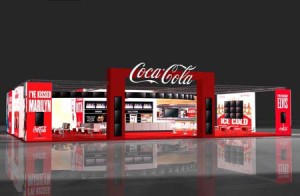 YCD Multimedia & Coca-Cola Present Coca-Cola Lounge At CineEurope 2015
YCD Multimedia, leading global provider of advanced digital signage software solutions, has partnered with Coca-Cola in bring to life the Coca-Cola lounge for a second year at CineEurope 2015 in Barcelona, Spain, June 23-25 2015. Working again with partner Littlebit Technology, as well as NEC Displays Solutions and Intel, YCD's C-nario Digital Signage Suite will once again be used to bring the Coca-Cola lounge's rich content to life by creating an immersive experience for all who enter. As the main sponsor for this year's CineEurope show, Coca-Cola once again wanted to impress audiences by showcasing a new theme for the lounge. A focus for cinema owners on the value digital signage adds not only to the overall guest experience, but also to revenues will be present in each area.
"Creating an immersive environment for guests to be wowed is only part of the solution we provide. Cinema owners and operators want to use digital signage to drive increased revenue in the concessions area or encourage movie goers to join a loyalty program for example," said Lou Carulli Marketing Manager for YCD Multimedia. "Owners want and need to correlate the impact a solution has to their business" he added.
Box office ticketing, concessions, future film promotions, wayfinding and interactive solutions will all be showcased within the lounge to provide a true to life movie going experience. On the backend, content will be presented in each area and can be linked together to integrate with ERP/POS systems for added operational and business benefit. (Web Site) www.ycdmultimedia.com
_____________________________________________________________________________________________________
MC2 Names Russell Reich Chief Strategy Officer
MC2 has promoted Russell Reich to the newly created position, chief strategy officer. Reich previously served as Senior Vice President, Creative Strategy. As Chief Strategy Officer, Reich continues his responsibility for leading the company's design division and overseeing all aspects of the company's creative strategy. In addition, he will both recommend strategic business opportunities to the company's senior management team and execute on overall business strategy from a design perspective. His role also includes interpreting client brand strategies and effectively translating those into live, three-dimensional environments. (Web Site) www.mc-2.com
_____________________________________________________________________________________________________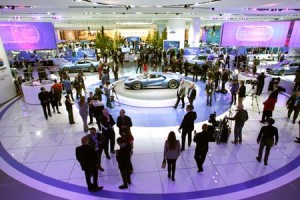 Foresight Research Releases 2015 Auto Show Immersion Report
Foresight Research's 2015 Auto Show Immersion Report™, a definitive study of the U.S. auto show sector, reveals strong increases in both show attendance and show influence on new car purchase decisions. "After years of increasing domination by Baby Boomers, the new car market is finally seeing Millennials returning to market; these younger buyers are much more active in, and influenced by, experiential marketing including auto shows," said Chris Stommel, President of Foresight Research. "Year over year we've seen a 50% increase in show attendance among buyers overall and a 75% increase in auto show influence on new auto purchase decisions. Millennials are a significant contributor to these increases." "Auto shows are increasingly delivering a highly desirable audience of new auto buyers," Stommel notes. "Almost half of these visitors have household incomes over $100,000 (well over double the incidence in the population); 80% were there to actively shop for a new vehicle, and 27% were first time new car buyers. When you factor in that 58% of buyers who went to an auto show were influenced in their purchase decision by that experience, and that 60% spent at least three hours there, you have all the makings of a powerful marketing tool." (Web Site) www.foresightresearch.com#sthash.MSbKmTti.dpuf
_____________________________________________________________________________________________________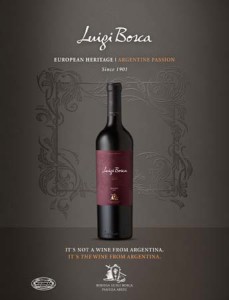 Luigi Bosca Promotes 'THE Wine From Argentina"
Bodega Luigi Bosca and their US importer Frederick Wildman and Sons, have engaged Advertising Agency, Della Femina, to create a new Ad Campaign and Brand Positioning. Owned by the Arizu Family since 1901, Luigi Bosca is Argentina's oldest family-owned and run winery and is today considered the # 1 Premium Wine Brand in Argentina. The new campaign depicts the family's European heritage, four generations of winemaking, and the beauty of the Argentine land. The brand has undergone a label redesign-a rich, elegant and sophisticated look to mirror the wine's style. Point of sale depicting the new creative will appear in retails stores.
"European Heritage, Argentine Passion, stems from the Arizu Family's Spanish roots and their passion for Argentina and all that its terroir has to offer. When one thinks of the brand, one is reminded of a sense of place, pedigree and quality," said Francine Kowalsky, AVP of Marketing for the National Brands Division of Frederick Wildman and Sons. "As the category leader in Argentina, the tagline: 'It's Not a Wine from Argentina, It's THE Wine from Argentina', perfectly sums up the brand." (Web Site) www.luigibosca.com
_____________________________________________________________________________________________________
PNC Unveils Pop Up Branch
PNC is becoming one of the nation's top banking choices by adapting to consumer trends and needs. Boxman Studios worked with Eventive and PNC to create the pop up branch, an innovative and community-oriented concept that's traveling to different PNC markets. The pop up branch is part of this initiative to introduce the brand and their services to high-growth markets. Following strong runs in Atlanta and Chicago, the space will be in uptown Charlotte. Although small in footprint, the 20′ x 8′ container environment houses many of the amenities of a full-service branch, including a 24-hour DepositEasysm ATM that can cash checks, deposit multiple checks or cash, and even dispense $1 bills. Customers can also open new accounts, order debit cards, or get information on loans and other products and services.
Traditionally for a brand to breach a market, they invest in expensive brick-and-mortar with a large staff, and operational costs. PNC recognizes that there is more than one way to engage with their consumers. With that strategy in mind, and in coordination with their push in becoming more involved with arts and education within communities of PNC markets, the pop up branch can set up in high traffic areas, is easily accessible to community-members, and can move from market to market for high brand visibility and interaction. (Web Site) www.boxmanstudios.com
_____________________________________________________________________________________________________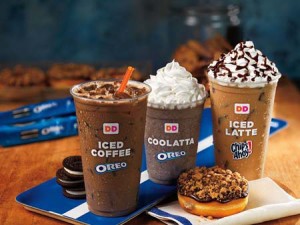 Dunkin' Donuts Introduces New OREO And Chips Ahoy! Flavored Iced Coffees
There's a cool new way the cookie crumbles for Dunkin' Donuts guests. The brand has introduced a new food and beverage lineup featuring the classic flavors of OREO® and Chips Ahoy!®, available through summer at participating Dunkin' Donuts restaurants nationwide. Beginning today, Dunkin' Donuts is giving guests a sweet new summer twist with: Cookie Flavored Iced Coffees: Iced Coffee featuring the flavors of beloved OREO® or Chips Ahoy!® cookies. OREO® and Chips Ahoy!® Coolatta® Frozen Beverages: Cookie flavored Coolatta frozen beverages made with real cookie mix-ins in every sip. The new Chips Ahoy!® Coolatta joins returning favorite, OREO® Coolatta. Chips Ahoy!® Creme Donut: A yeast shell filled with cookie dough flavored buttercreme, frosted with chocolate icing and dipped in crumbled Chips Ahoy!® cookies.
Chips Ahoy!® Crunch Donut: A yeast ring frosted with chocolate icing and dipped in crumbled Chips Ahoy!® cookies. To celebrate these new beverages and treats, Dunkin' Donuts is also giving fans the chance to win fun prizes by "dunkin'" a virtual OREO® or Chips Ahoy!® cookie with the Dunkin' Donuts "Cookie Dunk Instant Win Game." Running through July 15, anyone can log onto CookieDunkGame.com online or via their mobile device, once per day, to play the cookie-themed game. Participants can drop an OREO® or Chips Ahoy!® cookie into a slot, and depending on where it falls, instantly win a $3 or $5 mGift, a JetBlue travel certificate, or entries into the Grand Prize Sweepstakes for four JetBlue travel certificates and a year's worth of Dunkin' Donuts Iced Coffee.
Additionally, throughout the hot summer months of June and July, a special Dunkin' Donuts sampling vehicle will be helping select cities cool off with the new OREO® and Chips Ahoy!® Flavored Iced Coffee and Coolatta beverages. Guests at each event will also be able to play a life-size "Cookie Dunk Instant Win Game" for the chance to win additional prizes. The tour will visit Hartford, New York City, Providence, Portland, Boston, Philadelphia, Baltimore, Washington D.C. and Albany.
"Our brand has differentiated itself by offering innovative new varieties of food and beverages, and we believe that the fun and delight people associate with both Dunkin' Donuts treats and the beloved flavors of OREO® and Chips Ahoy!® make for a combination that is absolutely perfect for summer," said Jeff Miller, Dunkin' Brands' Executive Chef and Vice President of Product Innovation. "We are proud of the opportunity to partner with OREO® and Chips Ahoy!® to bring to our guests the flavors of these classic cookies in such cool and exciting new ways." (Web Site) www.dunkindonuts.com
_____________________________________________________________________________________________________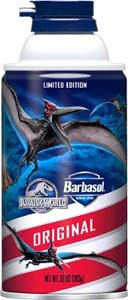 Barbasol Shaving Cream Partners With Universal Pictures For Jurassic World
BARBASOL, America's No. 1 men's shaving cream, is partnering with Universal Pictures for a fully-integrated marketing program supporting the release of Jurassic World, the long-awaited next installment of Steven Spielberg's groundbreaking Jurassic Park series. The partnership includes the release of limited-edition Barbasol/Jurassic World collector cans, a national television campaign, wide-reaching digital and social media efforts, and a national consumer sweepstakes. Fans can sign up at www.barbasol.com for a chance to win a seven-night "Dino Dig Adventure Vacation" in Jackson Hole, WY, that includes fossil excavation, white water rafting trip, hot air balloon excursion, plus other outdoor adventures! Participants will also be automatically entered for chances to win weekly Jurassic World prizes. It has been 22 years since the Barbasol Original Shaving Cream can was famously used as the vessel for smuggling dinosaur embryos, before it vanished in the original Jurassic Park film.
"We're very excited about this partnership as we're bringing two iconic brands together again," said John Price, Vice President of Sales and Marketing for Perio, Inc., the makers of Barbasol. "Barbasol's role in the first Jurassic Park marks one of the most recognized brand integrations of all time, so it was a natural fit for us to partner with Universal on Jurassic World."
Details of the integrated marketing partnership: Limited edition can designs, created in collaboration with artist Mark Englert, feature custom Pteranodon and Velociraptor illustrations. Englert is the same artist whom Universal Pictures enlisted to create Jurassic World movie posters for last year's San Diego Comic-Con. The cans will be on display nationwide in major mass merchandise stores, drug stores and supermarkets. (Web Site) www.barbasol.com
_____________________________________________________________________________________________________
el Jimador And Tim Howard Give Fans A Chance To Win 1 Million Dollars As Part Of 'Your Shot' Promotion
As part of their partnership, el Jimador tequila and U.S. National and Everton goalkeeper Tim Howard have launched "Your Shot at $1 Million" program. Targeting soccer fans and consumers 21+ nationwide, the promotion aims to reach el Jimador's diverse millennial audience by providing a once-in-lifetime sweepstakes to take on Tim Howard for the chance to win $20,000 and $1 Million in Las Vegas during the program's grand finale. Five prize winners will be selected at random from all eligible entries and be notified by telephone, email and or text message on September 5. Winners along with a guest will be flown to Las Vegas where the winner will have an opportunity to kick a penalty shot against Tim Howard for the chance to win $20,000. If the winner scores a goal, he or she will participate in a second round kick for the chance to win $1,000,000.
"el Jimador consumer yearns for new and exciting once-in-a-lifetime experiences," said Mark Grindstaff, Global Brand Director, el Jimador. "With this promotion, we are not only solidifying our commitment to soccer by creating national and regional contests, but also aligning our brand with an organization that is committed to the advocacy of Tourette Syndrome (NJCTS), a charity close to Tim Howard's heart."
Howard has been a long-time partner of NJCTS. As part of el Jimador's commitment to social responsibility, the brand is continuing the partnership by choosing the New Jersey Center for Tourette Syndrome to serve as the benefiting charity for the "Your Shot at $1 Million" program. If the winners in the Las Vegas event miss the goal or their shot is blocked by Tim Howard, the money will go to New Jersey Center for Tourette Syndrome. Additionally, for every legal drinking age consumer that uses hashtag #KICKTS, el Jimador will donate $1 to NJCTS up to $25,000. (Web Site) www.eljimador.com
_____________________________________________________________________________________________________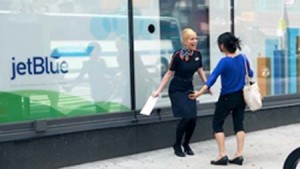 Pearl Media And Mullen Lowe U.S. Deliver Unique Destination Experiences For JetBlue Airways
Pearl Media partnered with Mullen Lowe U.S. on behalf of its client, JetBlue Airways to deliver a trio of differentiated and unexpected brand experiences. Each was infused with JetBlue's brand mission to inspire humanity at every touch point. JetBlue Airways, New York's Hometown Airline™ is also recognized as a leading carrier in Fort Lauderdale/Hollywood. The featured experience, Wingman, created a virtual storefront display where customers were surprised by a real-time interaction with a JetBlue crewmember.
"We are always looking for unique ways to entertain and educate our customers," said Phillip Ma, JetBlue's manager of advertising. "To maximize our creative work with Mullen, we partnered with an innovative media production company like Pearl to create rich experiences in New York and Florida that enabled us to reach our customers on the ground. These delivered on the fun factor and illustrated our core brand story and mission."
"From the edgy approach of using a live crewmember to engage with busy New Yorkers to a fun and interactive game for Florida mall shoppers, these activations were all designed to break demanding travelers out of their familiar patterns and deliver imaginative experiences in line with the JetBlue brand," said Josh Cohen, CEO, Pearl Media. (Web Site) www.pearlmedia.com
_____________________________________________________________________________________________________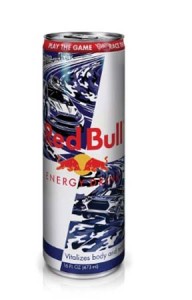 Red Bull's 2015 Camo-Themed Can Supports Military Warriors Support Foundation
Red Bull's 2015 limited edition camouflaged-themed can is available in military channels through the end of July. For the fourth consecutive year, a portion of the proceeds from cans sold on military bases will benefit the Military Warriors Support Foundation and their Homes4WoundedHeroes program. The design of the 2015 can incorporates the Red Bull Global Rallycross series, which will host an event stop this summer at Marine Corps Air Station New River (MCAS New River) in Jacksonville, NC. This is the first-ever Red Bull Global Rallycross event to take place on an active military installation and will air nationally on NBC on Sunday, July 5th at 5:00 pm EDT. Additionally, the can features a call to action to play the "Red Bull Global Rallycross Challenge" online game where players with the fastest race times will earn merchandise and unique racing experiences.
"From vitalizing body and mind for our soldiers in their moments of need to focus and perform, to supplying nearly 10 homes for combat-wounded soldiers or families of fallen heroes, Red Bull has been a crucial partner," said Ken Eakes, Executive Director, Military Warriors Support Foundation. "We are excited to introduce the 2015 can and celebrate our continued partnership." (Web Site) www.redbull.com
_____________________________________________________________________________________________________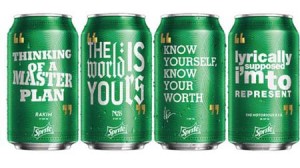 Sprite Salutes Legends Of Hip-Hop Through New 'Obey Your Verse' Lyrical Collection
In 1986, Sprite became one of the first mainstream brands to acknowledge the cultural impact of hip-hop by creating a pioneering national television commercial featuring rapper Kurtis Blow. Nearly 30 years later, Sprite continues to evolve its role in hip-hop with the launch of 16 limited-edition package designs that pay homage to some of the most admired lyricists of all time. The first edition of the Sprite "Obey your Verse" Lyrical Collection features inspirational lyrics from rap superstars Drake, Nas, The Notorious B.I.G. and Rakim. The artists were selected based on their reputation for being true to themselves through their music and advancing the culture. Each artist's lyrics will appear on individual 12- and 16-ounce cans, 20-ounce bottles, and 12-, 20- and 24-packs of 12-ounce cans, which are available now in stores nationwide through the end of summer.
"Sprite recognized and respected the power of hip-hop early, and it became a part of the brand's essence decades ago," said Kimberly Paige, Vice President, Sprite Brands and Flavors, Coca-Cola North America. "By honoring and recognizing great lyricism from some of the genre's biggest icons on our product packaging, we're demonstrating how Sprite continues to support hip-hop artists that remain true to themselves."
The Sprite "Obey your Verse" Lyrical Collection marks the latest evolution in its Obey your Thirst® campaign, which originated in 1994. Over the years, campaign creative has featured hip-hop icons like A Tribe Called Quest, KRS-One, Grand Puba, Pete Rock & C.L. Smooth, Grandmaster Flash and Afrika Bambaataa, as well as contemporary greats like Drake, Nas, Missy Elliott, Common and Fat Joe. Out-of-home and digital advertising will feature the likeness of each Sprite "Obey your Verse" Lyrical Collection artist along with his respective packaging. Campaign creative was developed by Wieden + Kennedy New York. (Web Site) www.coca-colacompany.com
_____________________________________________________________________________________________________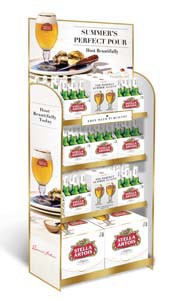 Stella Artois Launches Two Campaigns
Stella Artois recently launched two summer campaigns: 'Host Beautifully' with John Legend and Stella Artois Cidre's campaign on HamptonsPicnicProperties.com. 'Host Beautifully'kicked off its partnership with John Legend and unveiled the 'The A-Z Guide to Host Beautifully,' a curated guide featuring more than 20 field experts, representing each letter of the alphabet who crafted unique tips and shared their expertise in the areas of food, drink, design, music, conversation, photography and more. Content will continue to be released throughout the summer. Additional campaign activities include a coast to coast ground tour bringing 'Host Beautifully' to consumers across the U.S.
For Stella Artois Cidre, it launched a local sweepstakes exclusive to New York, New Jersey, Connecticut, which will give one lucky winner the chance to win a piece of picnic-sized property in the Hamptons. (Web Site) www.stellaartois.com
_____________________________________________________________________________________________________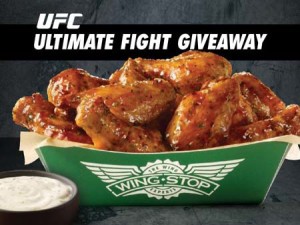 Wingstop Brings The Flavor To The Fight With UFC(R) Summer Partnership
Wingstop, the award-winning wing concept with more than 750 locations around the globe, is entering the Octagon(R) for a heavyweight summer partnership with UFC(R). The partnership will weigh-in with four sponsored UFC Pay-Per-View (PPV) events, in-store sweepstakes and a UFC 30 Pack.
"We are thrilled to partner with UFC this summer to bring our mouthwatering flavors to the fight for wing fans," said Flynn Dekker, Chief Marketing Officer of Wingstop. "Our customers look forward to UFC events the same way they crave our wings. They know any UFC event is not complete without Wingstop."
Fans can participate in the main events with in-store sweepstakes by visiting their nearest Wingstop location to submit their entry information for a chance to win the following prizes: All entrants will receive a UFC.tv PPV code for 10% off the next Wingstop sponsored UFC event; A chance to win one of hundreds of weekly prizes and giveaways, giving winners the essentials needed to host a UFC watch party; and A chance to win a Grand Prize trip to attend UFC 195. (Web Site) www.wingstop.com
_____________________________________________________________________________________________________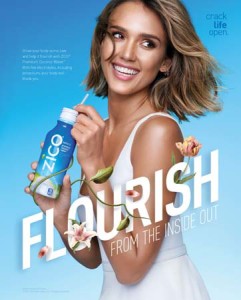 ZICO Coconut Water Partners With Jessica Alba To Launch 2015 Crack Life Open™ Campaign
ZICO Beverages LLC, makers of ZICO® Premium Coconut Water, kicked off the summer with its 2015 Crack Life Open™ national campaign with brand ambassador Jessica Alba. Building on the relationship formed in 2014, the talented actress, bestselling author and successful entrepreneur will bring ZICO's brand ethos to life again through a multimillion dollar campaign spanning print, out-of-home (OOH), experiential and social/digital advertising across the U.S. ZICO's Crack Life Open national campaign also features updated packaging and point-of-sale materials to reflect ZICO's new visual brand identity.
"Life is full of compromises, but we think your body shouldn't be one of them," said Lorna Peters, ZICO Chief Marketing Officer. "The reality is, you can't Crack Life Open if your needs consistently fall to the bottom of your to-do list. The goal of our 2015 campaign is to make people pause and think about the ripple effect of our actions – and how prioritizing everyday personal growth lets us flourish from the inside out and get the most from life." (Web Site) www.zico.com
_____________________________________________________________________________________________________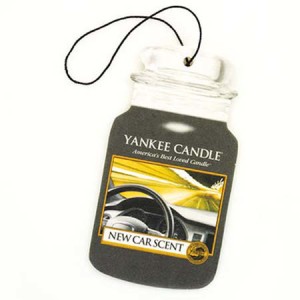 Yankee Candle Launches New Scent Marketing Division
The Yankee Candle Company, Inc., the world's largest manufacturer of premium scented candles, has launched a new commercial scent division, Scent Systems by Yankee Candle™. This division provides first to market, intelligent scent delivery systems that deliver consistent, precise fragrance impressions for commercial environments.
"Many businesses are embracing scent as an integral part of their brand communications." said Hope Margala, CEO, The Yankee Candle Company, Inc. "Pairing the fragrance expertise of Yankee Candle and global resources of our parent Jarden Corporation, with our new proprietary Scentelligent™ technology, we intend to meet the scent marketing needs of customers across the globe."
To deliver the right fragrance impressions every time, Scent Systems by Yankee Candle™ uses proprietary Scentelligent™ technology. Customers are able to connect with the system through a Smartphone or other hand held mobile device which allows for the monitoring of product levels to ensure "never out" and finely tuning scent concentration levels. Scent Systems by Yankee Candle™ will offer a range of commercial delivery solutions and customers will have access to the vast Yankee Candle® fragrance library. Custom fragrances to match distinct brand personalities are also available.
Thomas A. Conroy, commercial scent industry veteran, is leading the division. "Tom's deep knowledge and understanding of scent marketing and his proven experience launching new businesses make him a perfect match to lead this new division; we're delighted he's joined us to revolutionize the scent marketing industry," said Margala. (Web Site) www.yankeecandle.com
_____________________________________________________________________________________________________
Verve Mobile Acquires Beacon Technology Platform Fosbury
Verve Mobile, a leading location-based mobile marketing platform, has acquired Fosbury, an innovator in the beacon and mobile wallet space. For more than a decade, Verve has driven customers into stores with proprietary device location targeting and premium inventory on behalf of some of the biggest brands in the world. The Fosbury acquisition provides marketers with an even greater and more precise ability to both initiate the engagement as well as validate when consumers are in-store and in the purchase mindset.
"What Verve does better than anyone else is engage consumers via their devices and drive them into stores," said Nada Stirratt, chief executive officer, Verve Mobile. "Fosbury further enhances this ability by maintaining that consumer connection for marketers in a more personalized and meaningful way, with the ultimate goal of driving them to the cash registers. That's incredibly powerful and available to marketers immediately." (Web Site) www.vervemobile.com
_____________________________________________________________________________________________________
Omelet Inks Deal With DreamWorks Animation To Reinvent Fan Engagement At Retail
Omelet, an LA-based creative company, has formed a 4-year deal with DreamWorks Animation, the studio responsible for hit franchises including Shrek, Madagascar, Kung Fu Panda and How to Train Your Dragon. This deal gives Omelet the promotional rights to engage retailers in the United States, Canada, Latin America and the United Kingdom to execute unique fan engagement and continuity programs using DreamWorks' intellectual property, including through both digital and physical experiences they cannot get anywhere else. The arrangement, which launches Summer 2015, will take DreamWorks' existing assets and develop them into integrated multi-media customer engagement campaigns that will help retailers drive basket-spend and frequency by connecting them with the active fan base that the animation studio has already built around its characters. By engaging DreamWorks' already devoted audiences, retailers will be able to convert that passion into action – online and offline – and drive measurable business results.
Omelet's new Sports and Entertainment division – which will lead the charge – will be spearheaded by Charles Croft, who most recently spent nearly two decades at The Marketing Store, Radiate (Omnicom) and The Continuity Company (TCC) where he worked with major companies like Shell, McDonald's, and Pepsi to launch sports and entertainment rights programs in European retail locations. "Omelet is in a unique position to authentically align retailers with DreamWorks' existing fans by giving retailers access to a broad range of promotional rights for nearly all of DreamWorks' incredible range of properties," said Croft. "We're excited to embark on this unique opportunity and to join DreamWorks on this journey." (Web Site) www.omeletla.com
_____________________________________________________________________________________________________
NEC's VUKUNET Expands Presence To More Than 100,000 Locations
NEC Display Solutions of America (www.vukunet.com, a leading provider of commercial LCD display and projector solutions, announced that VUKUNET, its ad serving platform for the Digital out of Home (DOOH) industry, has expanded its presence in the DOOH market to more than 1.8-billion ad impressions in 100,000 locations since launch. VUKUNET, a global platform, connects advertising agencies, ad trading desks and On-Line DSPs (Demand Side Platforms) with DOOH network operators. VUKUNET facilitates the execution of ad campaign planning, flighting, proof-of-performance delivery, and reconciliation of payments. Doctors' offices, health clubs, office buildings, movie theaters and retailers are just some of the entities maximizing investments in their digital signage networks and realizing incremental revenue growth through advertising. VUKUNET makes it easier to connect the screens that have time/space available on their networks with advertisers.
"While VUKUNET automates the DOOH advertising process, we also take very seriously our role as consultants to our target audiences," said Mike Zmuda, Director of VUKUNET Global Systems and Operations. "That means guiding media buyers and network operators to realize the full benefits of VUKUNET. Even though many people are new to the burgeoning trend of programmatic DOOH advertising, VUKUNET takes the guess work out of the process." (Web Site) www.vukunet.com
_____________________________________________________________________________________________________
IndoorAtlas Partners With Aisle411 To Offer Magnetic Positioning And Advertising To Retailers
IndoorAtlas (www.IndoorAtlas.com), the global leader in indoor positioning, with roll out in process to 270 million monthly active users, is partnering with Aisle411, a leader in product location technology. By combining magnetic positioning which boasts 1-2 meters accuracy with Aisle411's product location technology, advertising and navigation indoors to products comes to life. This new data layer opens up new ways to engage with consumers while they shop and provides retailers and brands better analytics on the path to purchase.
"This partnership creates exciting new opportunities for retailers and brands to better understand how shoppers interact with their stores and products at the shelf," said Nathan Pettyjohn, Founder and CEO of Aisle411. "IndoorAtlas has created super scalable indoor positioning that when combined with Aisle411 indoor maps and optimized product location data, enhances the in-store shopping experience for consumers."
Magnetic is the only scalable solution which works on iOS and Android and offers 1-2 meters accuracy. "Imagine standing in line for a prescription and you get an offer for fresh bread in the bakery on your smartphone," said Wibe Wagemans, President of IndoorAtlas. "Magnetic can now replace 90% of the beacons and even guide you to the product which is not possible with beacons, since beacons only offer a micro-fence, not an exact location." (Web Site) www.aisle411.com
_____________________________________________________________________________________________________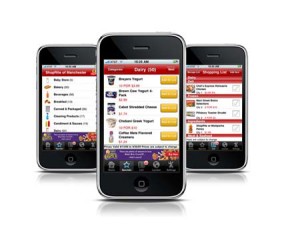 MyWebGrocer Helps Grocers And CPG Manufacturers With Its Digital Experience Platform
MyWebGrocer, a leading provider of digital marketing solutions to the grocery and Consumer Packaged Goods industries, has unveiled the next generation of its Digital Experience Platform (DEP) for grocers and CPG manufacturers. The MyWebGrocer platform is the only complete DEP to power every interaction to engage, transact and retain grocery shoppers. With offerings ranging from digital planning tools for shoppers, click and collect order fulfillment, mobile and social tools, and digital circulars, recipes, shopping lists and coupons, MyWebGrocer helps grocers of all sizes navigate the digital disruption happening in grocery retail. In addition to its solutions for grocers, MyWebGrocer enables CPGs to activate consumers at the digital shelf by putting their brands in front of the largest digital audience of shoppers with measurable, contextual, personalized advertising based on intent and purchase data. The world's largest CPGs leverage MyWebGrocer to bring their in-store shopper marketing campaigns to grocers' digital storefronts.
"Grocery ecommerce has arrived and there are specific features, functions and requirements for grocers that ecommerce platforms built for general merchandise retail do not account for," said Rich Tarrant, founder and CEO at MyWebGrocer. "Moreover, grocers require a platform with proven scalability versus start-ups with unproven technologies focused on discrete aspects of the customer experience in isolation." "MyWebGrocer's relationships with some of the world's largest grocers is a catalyst for brands looking to accelerate online and in-store sales," continued Tarrant. "CPG brands understand that data is key to gaining brand loyalty and know that advertising with MyWebGrocer is an effective way to influence the ideal customer in contextually relevant environments. CPGs and grocers have a highly symbiotic relationship that needs to be accounted for in the digital grocery shopping experience and this is why the capabilities we have built into our platform to connect brands with shoppers are so critical to the mutual success of both the CPG and grocer." (Web Site) www.MyWebGrocer.com
_____________________________________________________________________________________________________
Convergence Point Media Launches eHealthStore
Convergence Point Media (CPM), a provider of healthcare audience activation solutions and agency services, has launched eHealthStore™, a unique way of connecting consumers with the health products they need exactly when they need them. Leapfrogging the standard e-commerce model, CPM's mobile health shopper network is able to deliver dynamic ads and custom content identifying where a specific product is in stock, giving consumers directions to the store, and providing special offers from the manufacturer or pharmacy retailer. This new advantage is made possible through CPM's strategic alliance with Retailigence, a leading platform connecting marketers with a nationwide shopper audience on the path-to-purchase. It amasses SKU information for thousands of pharmacies and big box retailers nationwide that shows what's on the shelf at that moment in a particular store location. CPM's expertise in real-time, intent-based healthcare patient acquisition, combined with Retailigence's technology and network of retail partners (carrying over 20,000,000 products with a retail value in excess of $1 trillion), now provides over-the-counter (OTC) marketers with an opportunity to span digital channels and target ready-to-buy health consumers more precisely than ever before.
"E-commerce has transformed retail, but consumers can't wait when it comes to their health," said CPM Managing Partner Marc Benjamin. "eHealthStore tells you where you can go to not only purchase your allergy medicine and supplements on the spot, but also get a coupon discount and avoid shipping costs. Consumers with intent to buy will find the product on their mobile device and just walk into the retailer we identify to get exactly what they were looking for." (Web Site) www.convergencepointmedia.com
_____________________________________________________________________________________________________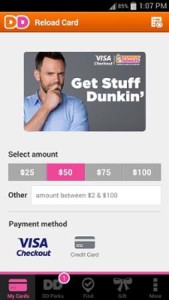 Dunkin' Donuts Guests Can Now 'Get Stuff Dunkin' With Visa Checkout
Dunkin' Donuts officially launched its newest mobile payment option for guests, integrating Visa Checkout on DunkinDonuts.com and within the Dunkin' Mobile® App as a fast and easy way to purchase and reload virtual Dunkin' Donuts Cards. As part of a new, co-branded campaign titled "Get Stuff Dunkin'," the two companies announced that through June 14, or while supplies last, they are offering people a special $10 bonus when they load at least $25 on a new or existing Dunkin' Donuts Card using Visa Checkout, limit one per customer. The campaign will feature actor Joel McHale, who is on a crusade against wasted time and shares how Visa Checkout can help busy people get time back in their day that they can use to "Get Stuff Dunkin'."
"I'm a busy guy," McHale said. "So I don't have time to fumble with a wallet or bulky paper currency. When I heard I could pay for Dunkin' Donuts coffee using Visa Checkout on the Dunkin' app, I said, 'Thank you, technology!' Technology hasn't replied yet. Apparently that technology doesn't exist yet."
Launched by Visa less than a year ago, Visa Checkout is an online check out service designed to simplify the payment experience. It can be accessed using any web-enabled mobile device, and can store any major credit or debit card, so that consumers don't have to re-enter billing and shipping information.
"As a brand recognized for speed of service and meeting the needs of on-the-go people, we are committed to leveraging the best technologies to allow our guests to purchase Dunkin' Donuts food and beverages as quickly and conveniently as possible," said Scott Hudler, Vice President, Global Consumer Engagement at Dunkin' Brands. "Visa Checkout gives us yet another powerful way to save our guests valuable time in their busy day, and make it easier than ever to keep running on Dunkin'." (Web Site) www.dunkindonuts.com
_____________________________________________________________________________________________________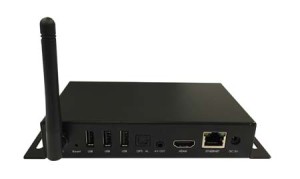 Cenique To Launch IntelliSense2.0 Video Analytics Digital Signage Platform
Cenique, a Charlotte, NC-based developer of commercial-grade Android powered and Analytics Digital Signage solutions, has launched the Intellisense2.0 Video Analytics Platform. IntelliSense2.0 builds on the rich demographics of IntelliSense1.0 by providing customers a more responsive dashboard, with the ability to precisely capture shopper impression data and compare viewership metrics. (Web Site) www.ceniqueglobal.com
_____________________________________________________________________________________________________
Dylan's Candy Bar Teams With Clutch For Loyalty Program
Clutch, a pioneering Consumer Management platform delivering consumer intelligence and engagement solutions to premium brands, has launched the Dylan's Candy Bar Sweet Rewards loyalty program. Dylan's Candy Bar is a chain of boutique candy shops found in select locations that include New York City, East Hampton, Los Angeles, Chicago and Miami Beach. The Sweet Rewards loyalty program from Dylan's Candy Bar is designed to help identify and understand their core customers in order to connect with them to develop deeper relationships. The program also provides valuable point rewards to members for their loyal interactions with the brand.
Tushar Adya, COO and President of Dylan's Candy Bar, explained, "We have a tremendous amount of customers who initially engage our brand at a store level, so connecting with them after this experience to drive value and earn loyalty is critical. Our Sweet Rewards loyalty program, powered by Clutch, is a critical component of this strategy allowing us to develop meaningful, ongoing relationships with them. Clutch's extensive experience with marquee specialty brands made them the ideal partner for our business."
"We're tremendously excited to work with a premier brand like Dylan's Candy Bar, which has an inherent affinity with their customers that can be built upon," said Brad Marg, Chief Operating Officer of Clutch. "Incorporating a custom, strategic rewards program focused on connecting and developing deeper relationships with their consumers makes tremendous sense to deliver greater value to both their customers and their brand." visit (Web Site) www.clutch.com
_____________________________________________________________________________________________________

_____________________________________________________________________________________________________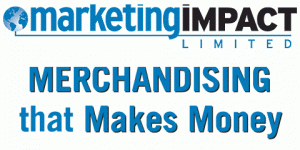 _____________________________________________________________________________________________________

_____________________________________________________________________________________________________

_____________________________________________________________________________________________________
CLICK ON IMAGE TO VIEW DIGITAL EDITION
_____________________________________________________________________________________________________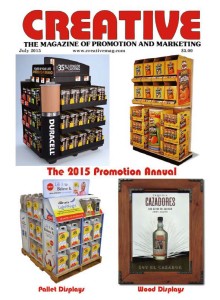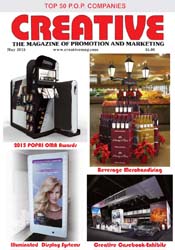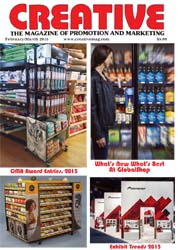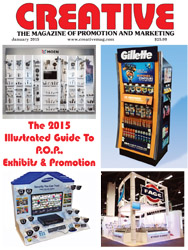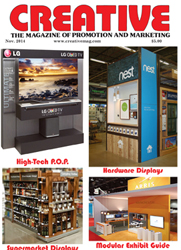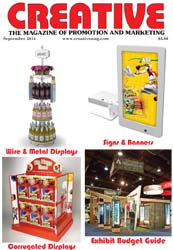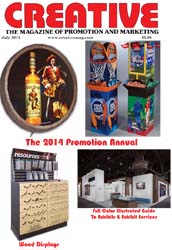 MAY 2014 ISSUE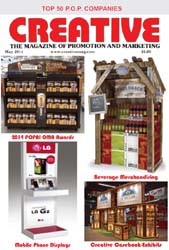 MARCH 2014 ISSUE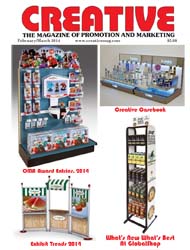 JANUARY 2014 ISSUE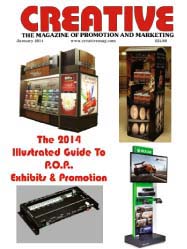 NOVEMBER 2013 ISSUE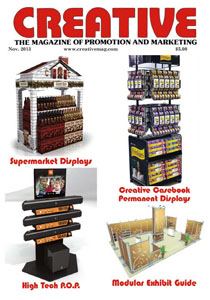 SEPTEMBER 2013 ISSUE
MAY 2013 ISSUE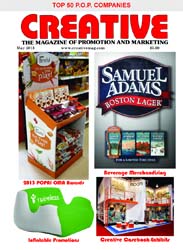 MARCH 2013 ISSUE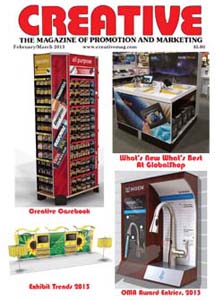 JANUARY 2013 ISSUE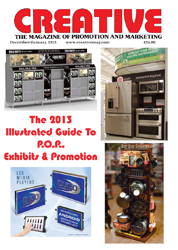 NOVEMBER 2012 ISSUE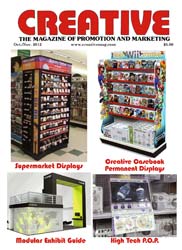 SEPTEMBER 2012 ISSUE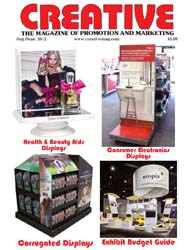 JULY 2012 ISSUE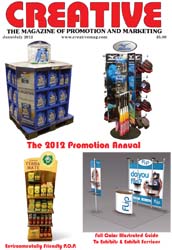 MAY 2012 ISSUE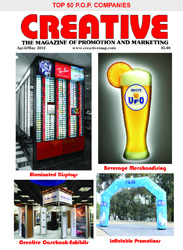 JANUARY 2012 ISSUE