______________________________________________________________________________________________________


______________________________________________________________________________________________________


______________________________________________________________________________________________________

______________________________________________________________________________________________________


______________________________________________________________________________________________________


______________________________________________________________________________________________________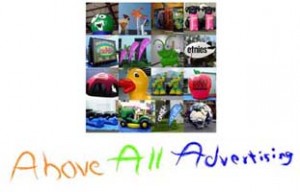 ______________________________________________________________________________________________________


______________________________________________________________________________________________________


______________________________________________________________________________________________________


______________________________________________________________________________________________________

______________________________________________________________________________________________________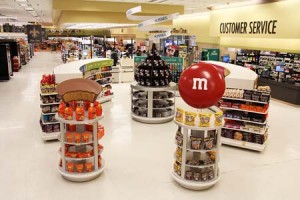 The Hershey Company Unveils Dramatically Different 'Candy Experience' At Winn-Dixie
The Hershey Company in partnership with Winn-Dixie and its parent company Bi-Lo Holdings, has opened Hershey's "Candy Experience," a new concept that has replaced the traditional candy aisle at Winn-Dixie's newly renovated store in Baton Rouge, La. The new candy section, best described as a "store within a store," has shown in testing that it can lift confection category sales for retailers by strong double digits.
The candy aisle at Winn-Dixie's Baton Rouge store is now a circular set of bold displays located in the highly trafficked front of the store next to customer service and the checkout lanes, a dramatic change from where candy aisles are traditionally located. Hershey is the independent category advisor at many major U.S. retailers and took a full category approach in designing the section, which displays America's most well-known confections, including competitors' top brands. Shoppers will be enticed to shop by feature displays with Reese's Peanut Butter Cups and Hershey's Kisses Chocolates shaped toppers, graphics of unwrapped candy, bright colors and convenient organization by usage occasion (candy dish, premium, movie & snack, grab & go).
Winn-Dixie's Baton Rouge store has committed to using Hershey's new candy aisle design for one year. Throughout the year, Hershey will invest in in-store shopper research as well as category merchandising plans. Over the last few years, the grocery channel has experienced declining sales in center of the store categories, including confection, with trips in the grocery channel down 2.1 percent.
"We are excited about this new candy experience because it puts the consumer and shopper first," said Rick Price, Senior Manager of Center Store Evolution, The Hershey Company. "A majority of shoppers find the candy category the hardest to shop and the least inspiring in the store resulting in many shoppers walking away without any confection in their basket. Our re-imagined candy aisle addresses these challenges and makes candy shopping more convenient and memorable."
Hershey's transformative approach to candy aisle merchandising is a result of the company's insights driven performance (IDP) model, its proprietary retail collaboration model to grow the category based on industry-leading consumer and shopper insights. Hershey's IDP customers typically outperform their peers and Hershey's merchandising experience and shopper insights team has been working to uncover ways to improve the center-of-the-store shopper experience and in-store conversion.
"We have put comprehensive success metrics in place, and we are excited to see how the Hershey's Candy Experience performs," said Frank Jimenez, Senior Director of Retail Evolution, The Hershey Company. "We anticipate it will be a game changer and we look forward to working with Winn-Dixie to roll it out at other stores and beginning to ignite a change in how candy is displayed and sold across the grocery channel." (Web Site) www.winn-dixie.com
______________________________________________________________________________________________________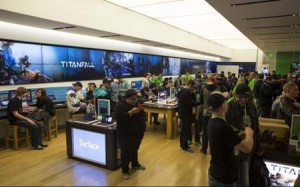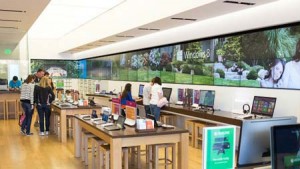 Microsoft Stores Features Immersive Video Wall Experience
Microsoft and Synect have partnered to produce an immersive digital retail experience at Microsoft Stores. The Titanfall Video Wall Experience debuted at the stores to promote the launch of the video game title. One of 2014's most anticipated releases, Titanfall was released at the Microsoft Stores with a series of midnight launches-and more than ten minutes of original digital content allowing customers to experience and the play the game on the store's massive video walls. Microsoft and Synect created the dynamic user experience that immersed fans into the world of Titanfall. Ultra high definition video of Titans falling, missiles soaring across futuristic skylines, and full action sequences mirrored Titanfall gameplay on their 150-foot video wall. During the launch, users could play the game on the massive screen-and buy it bundled with other Microsoft products and services.
Florin Gale, Microsoft Store Creative Director, said, "Titans were falling from skies; people were playing games in interactive zones of the video wall. They were immersed in a Titanfall experience. The entire store, and the video wall specifically, was absolutely Titanfall."
"We think the retail spaces of the future should be destinations that captivate audiences, and Microsoft is showing the world how they do that with their digital signage network," Synect founder Yahav Ran said.
"Microsoft and Synect have developed a very complex environment, and a very complex set of capabilities, to enable our billion pixel canvas," Microsoft Stores User Experience Designer Arturo Garza said. "All of this technology exists for one reason: to give our customers an amazing in-store experience. I am thrilled that the Titanfall project has been recognized by the Digital Screenmedia Association as a leading retail experience." (Web Site) www.microsoftstore.com
______________________________________________________________________________________________________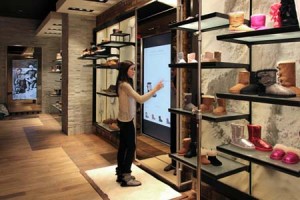 UGG® Opens First High-Tech Concept Store In Tysons Corner Washington, D.C. Area
Deckers Brands has opened its first-ever UGG® Australia technology-driven concept store, located in the Washington, D.C. metropolitan area. Centered exclusively on the consumer, the new store serves as Deckers' second "Innovation Lab" – the first being the Company's Brand Showcase store in the Santa Barbara, California area – to test the latest Omni-Channel models, merchandising approaches and other innovations that can be deployed across Company-owned retail locations.
The 2,110 square foot store underscores Deckers' steadfast commitment to delivering compelling products to consumers through seamless shopping experiences. Its luxurious aesthetic is complemented by sleek, interactive digital enhancements. By introducing elements of online shopping into the physical brick-and-mortar store, Deckers is giving UGG® consumers the opportunity to shop the nearly 230 SKUs on display, as well as Infinite UGG products – an "endless aisle" of merchandise not found in store. The product assortment is further heightened by two popular UGG® customization programs: The "UGG By You" program places the consumer in control of the design process to make their mark on five classic styles – Classic Mini, Classic Short, Bailey Bow, Bailey Button and Fluff Flip-Flop. The "Bling It On" program enables consumers to transform their coveted UGG® staples through a selection of dazzling Swarovski® crystal patterns and statement-making looks.The Company is also introducing radio-frequency identification (RFID) technology that allows consumers trying on merchandise to view digitally triggered content on four 65-inch HD touchscreens throughout the store, including product information and options, style tips, videos, related marketing campaigns, and suggested complementary products. Consumers can send themselves SMS texts with a product link right from the HD screens. Deckers Brands partnered with Control Group, a New York-based technology and design consultancy, to create the frictionless, interactive intelligence solutions incorporated into the RFID tags and touchscreens. UGG® sales associates will be equipped with iPads to attend to product questions, provide customer service support, and complete E-Commerce purchase transactions for items not available on the sales floor. In addition, consumers will have access to free Wi-Fi while shopping so they can connect with their social channels and share their shopping experiences. When the consumer's journey moves from the sales floor to the checkout, transactions of in-stock merchandise will be completed on tablets – these are minimal cash wrap solutions created to re-configure the store layout and showcase even more UGG® brand products. Select Infinite UGG orders can be shipped overnight for free or picked up in-store. (Web Site) www.uggaustralia.com
______________________________________________________________________________________________________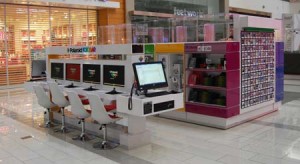 Polaroid Fotobar Opens Micro-Retail Stores In Los Angeles
Polaroid Fotobar, the fun, new experiential retail concept, is opening three locations in the Los Angeles area, where customers will experience the instant gratification of printing their memories and bringing them to life to decorate their world. The innovative 300-square-foot micro-stores are instantly recognizable by their cube shape and iconic Polaroid Color Spectrum logo. Customers are invited to take a seat at the Fotobar and transform their pictures instantly – from their smartphone, Facebook or Instagram – into three different size Polaroid pictures which can be collected in unique Polaroid shadowboxes or other Polaroid picture accessories. Professional and knowledgeable retail associates known as "Fototenders" are available onsite to help at every step of the way.
"Over one billion pictures are taken every day, and Polaroid Fotobar is a fun, easy way to take them from your Facebook timeline to your wall at home," said Warren Struhl, the company's founder and chief executive officer. "Polaroid Fotobar is all about recapturing the magic and instant gratification of creating cherished pieces of art with your pictures."
Polaroid Fotobar is a snap with an extensive selection of custom frames, displays and unique photo products crafted from a variety of materials including canvas, acrylic, metal, glass and bamboo. In addition to a refurbished '80s classic like the Polaroid 600 Series OneStep instant camera, one of the original box camera designs, Polaroid Fotobar also features the brand new Polaroid Cube lifestyle action camera for $99. Weatherproof, shockproof, mountable and built to handle everything you can imagine, the Polaroid Cube features a distinctive 35mm square,one-button design, a rugged, rubberized exterior, and built-in magnet allowing it to attach to bicycle handlebars, helmets and more. Polaroid Fotobar is also expanding its micro-store retail concept with four additional California locations opening in Westfield malls in San Jose, San Francisco and Sacramento. (Web Site) www.polaroidfotobar.com
______________________________________________________________________________________________________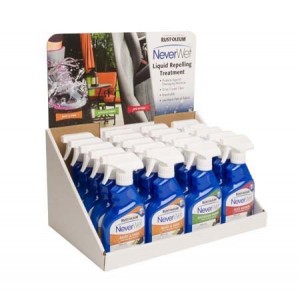 NeverWet Fabric Coating Display Features Consumer Fabric Sprays
NeverWet is using this display to merchandise its consumer fabric sprays with unparalleled water repellency. NeverWet fabric coatings are transparent and do not change the feel of the fabric, while offering superhydrophobic fabric performance. These formulations are especially effective for outdoor furniture, boots and shoes, uniforms, outdoor and hunting gear, and automobile interiors. They are easy to apply in a single step, using pump spray technology.
The display merchandises the entire line of water repelling fabric treatments which include: NeverWet Outdoor Fabric, NeverWet Boot and Shoe, NeverWet Hunting and Outdoor Fabric, NeverWet Auto Interior, and INDUSTRIAL — NeverWet DWR (Durable Water Repellant).(Web Site) www.neverwet.com
______________________________________________________________________________________________________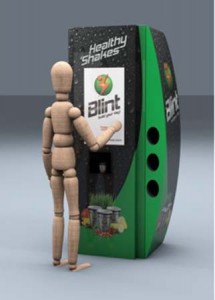 Blint Shakes Introduces New Protein Shakes, Freshly Blended In Unique Self Serve Kiosk
Blint Shakes has launched its new product line and automated distribution system. Blint Shakes are the first and only all natural, custom blended protein shakes, freshly made one-at-a-time from the highest quality ingredients, available from a beautiful self-service kiosk. Blint Shakes are available in 5 delicious flavors, each packed with vitamins, minerals and other healthy nutrients. Customers can select from: Mangour, Vanilla Boom, Green Clock, Banana Nuts, or Rock Chocolate. Simply swipe a credit card, select the flavor from the interactive touchscreen, add a nutrient packet if desired, and the machine freshly blends a nutritious, delicious protein drink in less than a minute.
Company founder Oscar Perez recognized that the key to getting Blint Shakes to customers was to make it available in the places they worked, shopped, went to school, or worked out. Thus, the self-service kiosk was born… bringing Blint Shakes to everyone, everywhere, at anytime. The innovative self-service kiosk is built by AVT and provides features you would never expect on a vending machine, including an advanced internal cleaning system that uses high temperature boiling water, a 27″ touchscreen interface, credit card processing, wireless remote reporting, and custom designed software to keep everything running smoothly. To keep customers coming back, a Blint Shake costs about half what you'd pay at a typical juice bar. (Web Site) www.blintshakes.com
______________________________________________________________________________________________________

IcyHot SmartRelief™ Introduced For Chronic Back Pain Relief
The makers of IcyHot™, America's trusted No. 1 topical pain reliever, have introduced IcyHot SmartRelief™, a drug-free, over-the-counter pain management system. Now, with SmartRelief, consumers can rebound from their back pain while continuing the activities they enjoy. SmartRelief, a revolutionary extension of trusted brand IcyHot, delivers portable, powerful pain relief for persistent, chronic aching back muscles-even arthritis-through a small, wireless battery-powered device. The device uses Transcutanous Electrical Nerve Stimulation (TENS) technology. TENS is a clinically proven method routinely used for decades by doctors and physical therapists, to block the body's pain signals by sending gentle electrical pulses along the nerve to intercept pain signals before they reach the brain. It also stimulates endorphins, the body's natural pain reliever. Back pain affects eight out of 10 people at some point in their lives and Shaquille O'Neal is no exception. "I've spent countless hours in doctors' offices over the years as a result of my chronic back pain," said former NBA Champion and IcyHot spokesperson Shaquille O'Neal. "IcyHot SmartRelief is groundbreaking-it's wire free, lightweight and smaller than a credit card so I can wear it all day long. The relief it gives me is long lasting and, since I don't need a prescription, I don't miss a beat in my busy life off the court."
"SmartRelief gives back pain sufferers safe, effective and affordable relief without the hassle and expense of a doctor visit," said Lucas Mininger, IcyHot Marketing Director at Chattem, Inc. "Millions of Americans are dealing with chronic back pain on a daily basis and we are excited that SmartRelief is now available to help bring them relief and keep them active." (Web Site) winn-dixie.com
______________________________________________________________________________________________________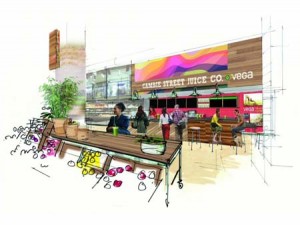 Whole Foods Market Partners With Vega On Launch Of Cambie Street Juice Co.
Whole Foods Market has partnered with Vancouver-based Vega, the leader in the clean, plant-based nutrition, on the launch of Cambie Street Juice Co., a new specialty juice and smoothie bar located on the first level of the store. The new venue will offer a robust selection of fresh Whole Foods Market juices and original smoothies, in addition to a separate menu of Vega smoothies inspired by local BC destinations. Customers can also purchase wheatgrass and wellness shots, as well as choose from a variety of boosts to add their smoothies.
"We are thrilled to be partnering with Whole Foods Market to bring Vancouver a leading juice and smoothie bar in Vega's own backyard," said Ashley Meston, Vega's Director of Trade Marketing. "The Cambie Street Juice Co. really celebrates and embodies what both Whole Foods and Vega look to bring our consumers every day-equally delicious and clean, whole food nutrition." (Web Site) www.wholefoodsmarket.com
______________________________________________________________________________________________________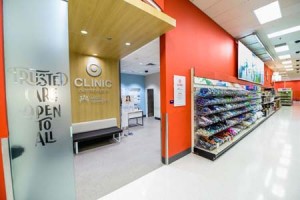 Kaiser Permanente Brings Innovation And Primary Care To Target Clinics
Target Corporation and Kaiser Permanente are teaming up to launch four Target Clinics in Target stores in Southern California in November and December. For the first time at Target, guests will have access to a wide array of primary health care services, as well as expanded services that are not typically available in Target Clinics or other retail clinics. Expanded health services include pediatric and adolescent care, well-woman care, family planning, and management of chronic conditions like diabetes and high blood pressure. Kaiser Permanente will staff the new clinics with licensed nurse practitioners, licensed vocational nurses, and will have physicians available by telemedicine consultations, giving local Target guests access to Kaiser Permanente's high-quality affordable health care services. The clinics will be located within Target stores and will provide walk-in care, along with the convenience of the Target Pharmacy. Uniting two respected brands, the new Target Clinics will offer both Kaiser Permanente's technology-advanced care delivery system and Target's focus on an exceptional guest experience in a familiar, convenient, and friendly setting. The four Target Clinics will accept cash or credit, as well as a broad range of health insurance plans – Target guests can stop by for a flu shot or physical, all during a weekly trip for groceries.
"Target is thrilled to welcome all local guests into the new Target Clinics in Southern California. We believe our stores are uniquely equipped to offer guests a comprehensive approach to supporting their wellness needs, including Target Clinic, Target Pharmacy, healthy foods and wellness products," said Kevin Ronneberg, MD, medical director, Target Corporation. "We look forward to working with Kaiser Permanente to make their exceptional care and services available to the entire community, while ushering in the next generation of health care service models."
______________________________________________________________________________________________________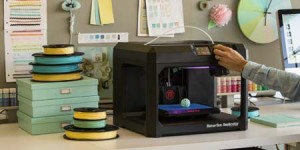 MakerBot Launches Exclusive Partnership With Martha Stewart Living Omnimedia
MakerBot, a world leader in the desktop 3D printing industry, and Martha Stewart Living Omnimedia, formed an exclusive agreement to distribute 3D printing materials and jointly develop 3D printable designs. The collaboration includes Martha Stewart for MakerBot® Filament, MakerBot's first-ever co-branded collection of MakerBot Filament, as well as Martha Stewart for MakerBot Digital Store collections, with models to be purchased, downloaded and 3D printed on a MakerBot Replicator® 3D Printer. Three new Martha Stewart for MakerBot PLA Filament colors and the first Martha Stewart for MakerBot Digital Store collection, the Trellis Collection, are available at MakerBot Retail Stores in New York, Boston and Greenwich, Connecticut and on MakerBot's Digital Store.
"We are big fans of Martha Stewart and her thematic designs," said Jenny Lawton, acting CEO of MakerBot. "We think her creations and colors are a natural fit for 3D printing. Seeing a renowned lifestyle brand such as MSLO introduce 3D printable merchandise is a true testament to their company's innovative outlook. By working with the MSLO team, we're able to broaden our reach and bring Martha Stewart's design aesthetic to an entirely new audience."
The MakerBot and MSLO partnership is a relationship that MakerBot describes as a true collaboration. Martha Stewart and her team of designers are working side by side with the MakerBot design teams to produce MakerBot Digital Store collections that allow customers to easily 3D print premium Martha Stewart content in custom Martha Stewart colors. MakerBot created the MakerBot Digital Store to sell original, fun and collectible digital content specifically designed for MakerBot Replicator 3D Printers.
"We are thrilled to work with MakerBot to bring our signature color palette and designs to the world of 3D printing," said Martha Stewart, Founder and Chief Creative Officer of MSLO. "3D printing allows for cost-effective product design without compromising artisanal character. With this partnership, we are able to leverage our expertise and expand our business into the exciting new 3D printing category."
______________________________________________________________________________________________________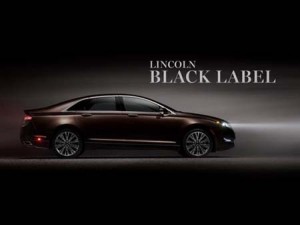 Lincoln Black Label Elevates Craftsmanship, Quality, Service With Unique Luxury Offerings
Redefining what it means to shop for, purchase and own a luxury automobile, The Lincoln Motor Company is delivering the Lincoln Black Label. Unveiling details of a dealer network that offers personalized service as exceptional as the vehicles it sells, Lincoln plans to provide an enhanced shopping and service experience to complement luxuriously appointed Black Label vehicles that surround occupants in premium materials. When the program launches in December, 32 dedicated Lincoln Black Label dealers in six states will provide showroom space dedicated to serving Black Label customers. Lincoln plans to expand the network nationwide in late 2015. At launch, Black Label will be offered on the 2015 Lincoln MKZ midsize premium sedan and the 2015 Lincoln MKC small premium utility. Ultimately, Black Label versions of all new Lincoln vehicles will be available in the U.S.
"Black Label represents a new level of Lincoln luxury in terms of product execution and personal service," said Matt VanDyke, director, global Lincoln. "This combination of elevated service, materials and execution will set Lincoln Black Label apart."
The first generation of Lincoln Black Label design themes drew inspiration from a variety of sources – from fashion and food, to luxury travel and architecture. Each was created to make driving a Lincoln a more personal, emotive experience. Set to debut on the Lincoln MKZ and Lincoln MKC are four interior themes: Indulgence, Center Stage, Modern Heritage and Oasis. All four interior themes showcase some of the finest automotive materials, including Alcantara®-wrapped headliner, pillars, package tray and accent details; Venetian leather on the seating surfaces, armrests and doors; fully leather-wrapped and stitched instrument panel, console and doors; subtle branding elements with unique Lincoln perforation designs; and elegant trims of crafted woods or woods rare to the automotive industry. Customers can choose from a palette of standard exterior colors exclusive to Black Label: Black Tie, Confidential White and Crystal Silver are core colors, and are offered with all interior design themes. Other standard exterior color choices are Chroma Flame, a deep red; Chroma Couture, a rich brown; and Notorious, a vibrant blue. "The Black Label exterior is purposely understated," VanDyke said. "From the outside, few people might recognize that it is a Black Label vehicle. It's all about comfort on the inside, creating a luxurious experience for the driver and passengers."
______________________________________________________________________________________________________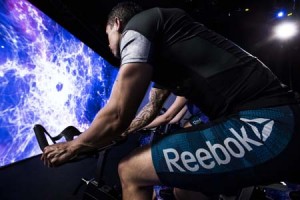 Les Mills & 24 Hour Fitness® Open World's First IMMERSIVE FITNESS™ Studio In LA
Les Mills is teaming up with 24 Hour Fitness® to open the world's first permanent IMMERSIVE FITNESS™ studio located within the 24 Hour Fitness Super Sport club in Santa Monica. The IMMERSIVE FITNESS studio features newly installed Spinner ® NXT Black Belt Bikes, which will prove their workhorse abilities as the immersive cycling experience is launched. IMMERSIVE FITNESS adds a rich visual layer to music and group exercise. Cinema quality video content is projected onto the screen of a purpose-built studio, while an instructor cues exercise moves that synchronize perfectly with music and graphics. Riders in a cycle class get the sensation of ascending steep glaciers, sprinting around digital velodromes or cruising into a peaceful sunset. The immersive experience creates a heightened sense of anticipation and reward for participants that leads to increased motivation and energy.
"The overwhelming feedback from riders is how much harder they worked out without really noticing the extra effort," said IMMERSIVE FITNESS co-creator and program director, Les Mills Jr. Les Mills plans to open additional IMMERSIVE FITNESS studios in 2015 in partnership with other global fitness leaders.
24 Hour Fitness CEO Mark Smith, said, "We love to innovate and inspire our members. IMMERSIVE FITNESS is the future of studio fitness and our members will be at the leading edge of health and fitness when this experience is introduced in our clubs. Les Mills is a valued business partner to 24 Hour Fitness, so making this decision was easy."
______________________________________________________________________________________________________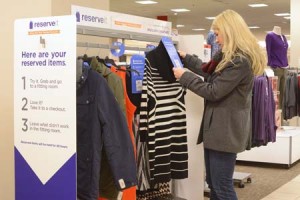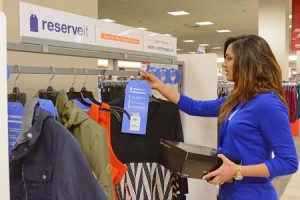 Sears New 'Reserve It' Service Offers In-Store Convenience To Shop Your Way Members
Sears has introduced "Reserve It" – a free service that lets Shop Your Way members simply identify apparel and footwear items in-stock at their local store, easily place them on hold and then try them on in-store. The new shopping convenience is the latest in a series of integrated retail innovations Sears has introduced.
"Time is often the greatest gift one can receive during the busy holiday season and Reserve It gives our members that gift," said Leena Munjal, senior vice president, Sears Holdings. "Reserve It combines the digital world of ecommerce with in-store shopping – including the ability to touch, feel and try on clothes and footwear – to streamline and personalize the experience for our members like never before."
Members log in to their Shop Your Way account on Sears.com and select their local Sears store; apparel and footwear product searches will now show items in-stock at that specific store. The member clicks on the product, style and size they want, then selects "Reserve In Store." Members will receive an email and/or text notification to alert them when their products are ready to try on. Upon arrival at their local Sears, the member will find their item personally labeled and ready to try on at the Reserve It rack located in the apparel section (reserved items are held for 48 hours). The member can then complete their purchase at a nearby register.
"Reserve It is a more efficient way to shop for clothes and shoes," said Munjal. "Instead of browsing through racks to find your size, color and style, you've already browsed with a few clicks online, and when you arrive at the store your selections are hand-picked, ready and waiting for you to try on."
Since pioneering buy online, pickup in-store 13 years ago, Sears has introduced a series of multi-channel shopping options that connect the online and in-store shopping experience. Along with Reserve It, members and customers have three more new ways to shop using Sears integrated retail options this holiday, including: In-Vehicle Pickup, Return and Exchange in Five – a game changer and retail industry first. The service, powered by the Shop Your Way mobile app, lets members pick up, return or exchange their purchases for free – guaranteed in five minutes or less – without ever leaving their vehicle. Expanded Free Store Pickup – an online/in-store collaboration that allows members to pick up sears.com or kmart.com orders at any of each other's stores – more than 2,000 locations nationwide. The service gives shoppers more convenient access to an even wider selection of their favorite brand-name products. Shop Your Way Member Assist – uniquely leverages the online and mobile channels that members already use to give them quick and convenient access to the knowledge and expertise of local store associates. It offers a more personalized service experience and is another convenience for Shop Your Way members – enabling them to talk to knowledgeable sales associates remotely.
______________________________________________________________________________________________________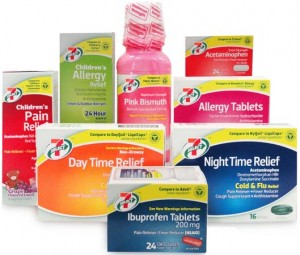 7-Eleven® Rolls Out High-Quality 7-Select™ Private-Label OTC Drugs
7-Eleven, Inc. launches its private-brand 7-Select line of other-the-counter pain relievers. 7-Eleven, which has long offered single-dose blister packs of the most popular, national brand over-the-counter (OTC) medications for years, has entered the private-label drug business with its own 7-Select™-branded, non-prescription medicines, at a savings of up to 85 percent per pill or ounce for equal to or better quality. Participating stores carry 7-Select OTC remedies in five major categories: Pain relief, Cold-flu-allergy, Gastro-intestinal upset, Cough/throat and Sleep aids. The retailer has partnered with Perrigo, the largest generic medication supplier in the U.S., to create its assortment. Most 7-Eleven stores will continue to carry popular national brands in single-dose and larger packages alongside its 7-Select options. Some stores may choose to carry only the new value-priced, private-brand children's pain, cold and allergy remedies.
"With recent changes in healthcare, an aging population and the transition from prescription to the OTC status of some popular medicines, more people are looking for ways to self-treat minor ailments," said Rebecca Frechette, 7-Eleven senior vice president of merchandising. "Just like when our customers are hungry or thirsty, if they come to our stores feeling ill, they have an immediate need they want fixed fast. With the new 7-Select high-quality alternatives to popular OTC drugs, we can offer them relief from their ailment with great products at value prices."
______________________________________________________________________________________________________

CCM Hockey, SISU™ Guard Form New Co-Branding Mouthguard Partnership
CCM Hockey and SISU Guard began an exclusive brand partnership to offer athletes and retailers co-branded CCM mouth guards powered by the SISU Technology. The partnership will create a larger retail network for introduction of innovative, high-tech SISU mouth guards to athletic markets. SISU Mouthguards are 1.6 mm thin protective dental shields, made from a non-compressible, perforated, remoldable thermal polymer. SISU Diffusix™ technology distributes impact force over the entire surface of the mouth guard, and crumple zones absorb shock impact and direct forces away from the teeth, reducing the risk of dental injury. The guards can be fitted with braces by a dental professional and are fully remoldable for a custom fit. The two companies will now work with current and new distributors to promote the guards in the United States, Canada and Europe. The CCM guards, powered by SISU, will be available in retail stores in spring 2015.
______________________________________________________________________________________________________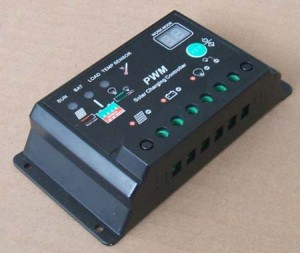 Cellcontrol Solar-Powered, Windshield-Mounted, Distracted Driving Technology Now Available In Retail Stores
Cellcontrol, the world's technology leader in stopping distracted driving, has partnered with TracPoint, the innovator of marketing programs for wireless retailers. To kick off the partnership, Cellcontrol is spearheading a national retail launch of its award-winning distracted driving technology, DriveID, which will be placed in retail locations across the country. Cellcontrol solutions ensure mobile devices are prevented from being a distraction in a moving vehicle by delaying email, text, and unauthorized phone and/or application use. The national retail launch follows on the heels of the public debut of Cellcontrol's second generation DriveID solution. In addition to DriveID's award-winning core technology that prevents texting, emailing, and other inappropriate mobile-device use while driving, new functionality now supports driver-behavior monitoring and location-based services.
"Offering consumers the ability to purchase Cellcontrol solutions in a retail point-of-sale location of their choice is a critical step in making our exciting distraction-prevention solutions accessible to the public," said David Coleman, Executive Vice President of Strategy and Market Development at Cellcontrol.
______________________________________________________________________________________________________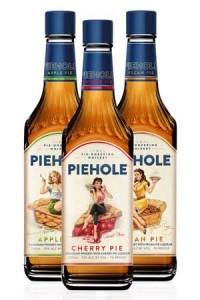 New PIEHOLE Pie Liqueur Flavored Whiskeys Introduced To U.S. Market
New PIEHOLE(TM) is a delicious blend of Canadian Whiskey and pie-flavored liqueur in the following tempting flavors: Apple Pie, Cherry Pie and Pecan Pie. Inspired by Grandma's favorite pie recipes, this new product line features pie liqueur flavored whiskeys aged between four to eight years and bottled in Canada. PIEHOLE packaging displays eye-catching Americana imagery reminiscent of an era fondly remembered by just about anyone who has enjoyed their Grandma's homemade and delicious pies. The bottles boast bold colors of blue, green and red to highlight each fun pie flavor.
"Many people remember that feeling you get when you first taste Grandma's pies fresh from the oven," said Kristin Markovich, senior innovation manager, whiskey. "PIEHOLE is our way of bringing that delicious memory to consumers for any fun occasion and we hope people everywhere will open their pie holes to try these three mouth-watering flavors."
______________________________________________________________________________________________________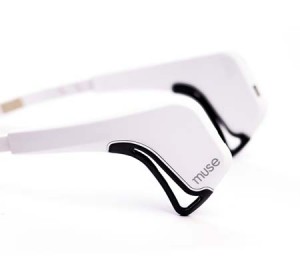 Gaiam Expands Retail Partnership With InteraXon's Muse
Gaiam, the leading yoga, fitness and healthy lifestyle brand, has extended its relationship with InteraXon and their retail partnership on Muse. Available now through January 31, 2015, Gaiam is the exclusive retailer in the United States of the newly released white version of the Muse headband. The partnership between Muse and Gaiam continues to unite mental and physical wellness for consumers looking for a well-rounded approach to reduce stress, improve their yoga practice, and/or begin a mindfulness practice. Muse is a brain fitness tool that detects and measures brain activity through guided focused-attention training exercises designed to help consumers manage stress, increase focus, and enhance composure. Brain signals are translated into real-time feedback on a tablet or smart phone, so users can recognize when their attention wanders and learn how to refocus attention to reduce stress.
"We are excited to continue to offer Muse to expand our product portfolio in the meditation and mindfulness space. Muse is clearly the leader in the mindfulness wearable device space and we are pleased by our customer's early response," said Cyd Crouse, COO of Gaiam. "At Gaiam, we value bringing our customers exclusive, new products that complement the healthy lifestyle they work so hard to achieve. With the rise in mainstream awareness of mindfulness, we see Muse as a great way to remove any barriers for beginners, as well as provide a great tool to those looking to elevate their practice."
______________________________________________________________________________________________________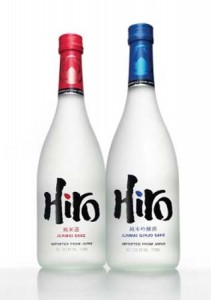 Hand-Crafted Hiro Sake® From Japan Expands Distribution In U.S.
Hand-crafted Hiro Sake from Japan is now available in the U.S. Hiro is a brand positioned to be the first premium Japanese sake to be recognized and ordered, easily, by name. It is currently available in hotels, restaurants, bars and liquor stores in eighteen states across the U.S. Hiro Sake will be distributed statewide in California by Epic Wine & Spirits; in Texas by United; and in Nevada by Southern Wine & Spirits. Hiro offers both a Junmai (Hiro Red) and a Junmai Ginjo (Hiro Blue).
Carlos Arana, Hiro Co-Founder and CEO said, "After only three years in the market, our goal was to reach from coast to coast by the end of 2014 and we are so happy to have reached our goal. Hiro has experienced incredible triple digit growth over the last year and is performing even better than we expected. This proves that providing a versatile, low alcohol but flavorful beverage is what the market wants – and Hiro is poised to become the category leader for imported Japanese sake."
______________________________________________________________________________________________________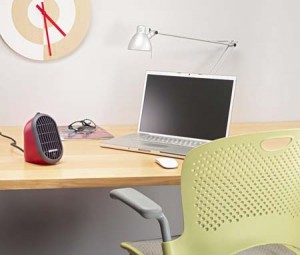 New Honeywell HeatBud™ Heaters Created For Customized Comfort
The new Honeywell HeatBud™ heater is a compact personal heater that provides targeted heat for customized comfort and just the right amount of heat to take the chill away, whether it's used atop a bedside table, underneath a desk or at the foot of a couch. Using ceramic heating technology to provide fast, even warmth, the Honeywell HeatBud delivers just the right amount of additional heat and uses 83% less energy than larger whole room, 1500 watt heaters. The Honeywell HeatBud heater is available at major retailers in four fun colors including black, red, white and green and has a modern, compact design that blends in with any decor. It is also packed with many of the safety features that come standard with all Honeywell heaters.
______________________________________________________________________________________________________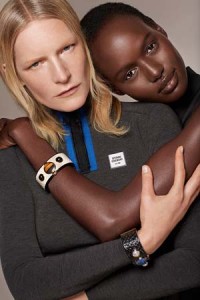 Intel Debuts MICA, My Intelligent Communication Accessory
Intel today has introduced MICA, My Intelligent Communication Accessory, the smart and fashionable luxury accessory that truly redefines the concept of wearable technology. MICA is a beautiful and intelligent bracelet that provides today's highly connected woman with access to text messages, Yelp, Gmail notifications, Facebook events and Google Calendar through discreet notifications delivered directly to the wrist. The feminine communications accessory is available in December in the United States and will retail exclusively at Opening Ceremony New York and Los Angeles and select Barneys New York locations.
"Our pioneering collaboration with Opening Ceremony and the introduction of this category-defining smart jewelry piece advances wearable technology as a distinctively stylish accessory that places importance on both aesthetics and functionality," said Ayse Ildeniz, vice president and general manager for business development and strategy, New Devices Group at Intel Corporation. "MICA captures Intel's philosophy that technology should enhance jewelry in order to make wearable technology truly 'wantable,' in addition to seamless and productive."
______________________________________________________________________________________________________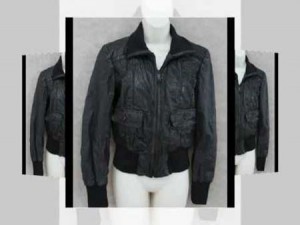 Joe's Launches Joe's® Intimates Holiday Collection
Premium denim brand Joe's Jeans Inc. introduces Joe's® Intimates, a new collection of high quality lingerie and loungewear. Joe's® Intimates has been created with licensee Onis Design Group and will be sold in all Joe's full price stores, department stores, online and select styles will also be sold in Joe's outlet stores. With a focus on luxurious European fabrics, laces, and trims, the line places an emphasis on fine detail and exceptional execution to complement and expand Joe's® lifestyle brand.
"Our vision was to make our intimates the perfect accompaniment to our other women's collections," said Joe Dahan, founder and creative director. "These pieces are delicate, sexy, comfortable, and designed to appeal to our customers for a lot of the same reasons as our clothing-flawless fit, chic details, and premium quality."
______________________________________________________________________________________________________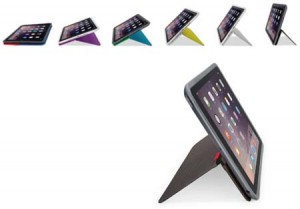 The New Logitech AnyAngle Brings Flexibility And Protection To iPad Air 2 And iPad mini
Logitech has introduced the newest addition to its suite of tablet products, the Logitech® AnyAngle™, a protective case with an any-angle stand for your iPad Air™ 2 and all iPad mini™ models. What makes the Logitech AnyAngle stand out among other cases is its unique stand with an integrated hidden hinge that holds your iPad at any angle within a 50-degree range, and firmly keeps that angle in place without tipping or sliding. The stand folds entirely behind the iPad, creating a clean, minimalist look, whether in stand mode or when laid flat for reading. Magnets also secure the stand behind the iPad and help hold your angle even during movement, so you can pick up your iPad and move it, without losing your angle. The Logitech AnyAngle is designed to complement the thin and light aesthetics of the iPad Air 2, and withstand whatever life might throw your way. Michele Hermann, vice president of mobility at Logitech, said, "The iPad is now used nearly everywhere – including in the kitchen or watching shows in bed – and Logitech's tablet accessories have continued to evolve alongside people's varying needs with the introduction of the Logitech AnyAngle."
______________________________________________________________________________________________________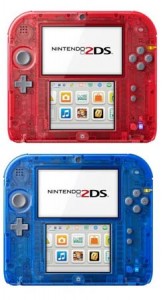 Nintendo Introduces Crystal Red And Crystal Blue Nintendo 2DS Systems
Nintendo has launched new Crystal Red and Crystal Blue Nintendo 2DS systems. Kids will love the slick semi-transparent design, and gamers of all ages will enjoy having access to a library of more than 3,000 games, including the recently launched Super Smash Bros. for Nintendo 3DS. The Nintendo 2DS system plays all Nintendo 3DS games in 2D, is backward compatible with a huge library of Nintendo DS games and also offers the ability to download games from the Nintendo eShop. The system maintains many of the same hardware and connected features as Nintendo 3DS such as touch-screen controls, StreetPass, Miiverse and online multiplayer functionality. Without any hinges, Nintendo 2DS is an affordable, durable gaming system and offers a great entry point into the Nintendo hand-held experience.
______________________________________________________________________________________________________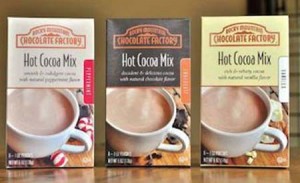 Rocky Mountain Chocolate Factory® Premium Hot Cocoa Mixes Launch Nationwide
Maud Borup Inc. has been granted the exclusive rights to package and distribute Rocky Mountain Chocolate Factory hot cocoa mixes to mass, specialty, grocery, drug, and club stores in the United States. In the initial roll-out, consumers can purchase Rocky Mountain Chocolate Factory gourmet hot cocoa mixes that are certified kosher in three indulgent, natural flavors – chocolate, vanilla, and peppermint – as everyday items in the warm beverage aisle at Walmart stores throughout the U.S. Each box contains six individual pouch servings. In addition, ShopKo® will carry a holiday collection gift set that includes an assortment of all three flavors totaling eighteen individual pouch servings.
"It is such a natural fit. Both companies started from one person's dream of staying true to down home values, quality ingredients, and traditional methods to produce the finest gourmet confections," said Christine Lantinen, President, Maud Borup. "This agreement allows us to fulfill consumer demand for premium cocoa mixes at an affordable price."
______________________________________________________________________________________________________
Samsung Techwin Introduces SmartCam HD Outdoor Wi-Fi IP Camera
Samsung Techwin America, a leader in consumer video monitoring and security products, has made available its next generation Wi-Fi IP outdoor camera, the SmartCam HD Outdoor. The newest addition to Samsung's robust IP camera lineup outshines other outdoor video surveillance options, boasting simple setup and installation, full 1080p HD streaming video (up to 720p on handheld mobile devices) and a 128-degree ultra-wide angle field of view allowing consumers to monitor a wide perspective of daytime and nighttime outdoor activity via website or mobile device.
"Having the ability to monitor activity occurring outside of the home or business in real- time is important to ensuring a safe environment indoors," said Mike Palazzolo, VP of Marketing and Sales, Samsung Techwin America. "In the connected world we live in, being able to receive motion detection alerts and check in on your home via a mobile device is a necessity; the SmartCam HD Outdoor allows for users to ensure their home, family and pets are safe and secure from anywhere in the world."
______________________________________________________________________________________________________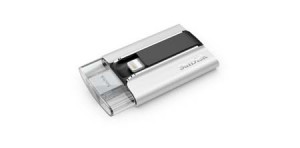 SanDisk Introduces New iXpand™ Flash Drive For iPhone And iPad
SanDisk Corporation, a global leader in flash storage solutions, has introduced the SanDisk iXpandTM Flash Drive, the company's first USB Flash Drive designed specifically for iPhone and iPad. The iXpand Flash Drive is a powerful, yet simple-to-use solution that quickly transfers photos and videos from an iPhone or iPad to a Mac or PC – all without cables, Internet connections, or bandwidth limitations. In addition, it maintains the original photo or video resolution quality. The full-featured iXpand sync app is exceptionally intuitive, creating a seamless user experience. It launches when the iXpand Flash Drive is plugged into an iPhone or iPad and can be configured to automatically sync photos and videos from the camera roll to the drive.
Dinesh Bahal, vice president, product marketing, SanDisk, said, "With this significant increase in mobile-generated content, consumers are looking for easy ways to manage it all. In fact, our research shows that 82% of U.S. smartphone users find transferring photos, videos, music and other files to be very important to them. We created the iXpand Flash Drive to offer consumers a quick and safe way to move their favorite content between devices so it's available when and where they want it."
______________________________________________________________________________________________________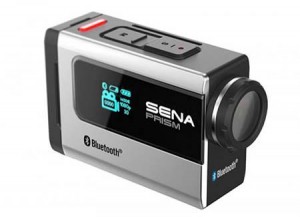 Sena Prism Action Camera With Integrated Bluetooth Audio
Sena Technologies, Inc., a Bluetooth innovator in the motorcycle and outdoor activities market, has introduced the Sena Prism Bluetooth Action Camera. The Sena Prism enters the action camera market as a revolutionary new device that contains the ability to shoot high-definition video while simultaneously recording high-quality Bluetooth audio into the unit for on-the-fly narration and other user-defined sounds and commentary. Using Bluetooth 4.0, the Sena Prism can be paired with both Sena headsets and third-party headsets to provide crystal-clear audio to stunning visual images. The Sena Prism is also equipped with an on-board stereo microphone that can be used for capturing environmental sounds.
______________________________________________________________________________________________________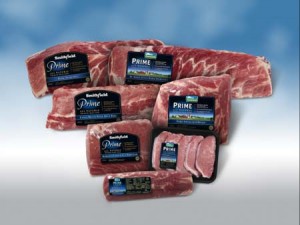 Smithfield Farmland Launches New Premium All Natural Fresh Pork Line
Smithfield Farmland is introducing PRIME, a premium, All Natural Fresh Pork line that raises the bar for fresh pork under both their Smithfield and Farmland brands. The primary goal of the PRIME program is to provide retailers with a top of the line Fresh Pork product in the retail meat case that provides their consumers with a naturally tender and juicy eating experience like no other. In fact, Smithfield Farmland PRIME is 20% more tender than other leading brands of non-enhanced natural pork. This is accomplished by sourcing the PRIME products from market hogs sired by the Smithfield Farmland proprietary Duroc line and segregating the product from the general population during processing at the state-of-the-art facilities to meet stringent quality standards. Furthermore, the PRIME line is produced under a USDA Process Verification Program that ensures no beta-agonist growth promotants are used. Smithfield Farmland Prime is available nationwide.
______________________________________________________________________________________________________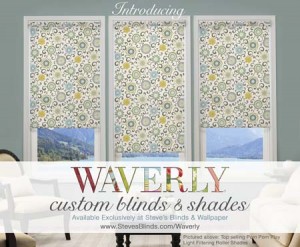 Steve's Blinds & Wallpaper And Waverly Introduce Exclusive Collection Of Custom Blinds And Shades
Steve's Blinds & Wallpaper, an industry leading blinds and wallpaper company, has formed an exclusive partnership with iconic home fashion and lifestyle brand, Waverly, to launch a new product category – Waverly Custom Blinds & Shades. The new collection, available exclusively at Steve's, is composed of inspired patterns, styles and more than 40 signature solid colors from Waverly's most popular designer fabrics. Customers will get to shop blinds and shades in a variety of Waverly's signature patterns that they know and love, including Pom Pom Play, Birdsong, Country Life, Dressed Up Damask, and more.
"With its more than 90 years in business, Waverly is a brand we admire and trust," said Steve Katzman, President of Steve's Blinds & Wallpaper. "The creation of this collection is the result of an alliance of two companies that are each set on providing homeowners with high-quality, fashion-forward, and affordable home decor."
______________________________________________________________________________________________________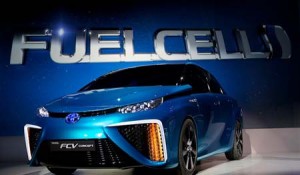 Toyota Introduces New Fuel Cell Vehicle Called Mirai
Toyota's new fuel cell vehicle, called Mirai, has been introduced. Mirai, which means "future" in Japanese, represents a turning point for the automotive industry. The groundbreaking vehicle can travel up to 300 miles on a single tank of hydrogen, refuel in less than five minutes and emits only water vapor. Of course, the car of the future won't become a reality without the hydrogen stations to support it. That's why Toyota North America chief executive officer (CEO) Jim Lentz announced a new commitment to drive the development of a hydrogen refueling infrastructure in five northeastern U.S. states.
To support Mirai's introduction to the region in 2016, Toyota is collaborating with Air Liquide to develop and supply a phased network of 12 state-of-the-art hydrogen stations targeted for New York, New Jersey, Massachusetts, Connecticut, and Rhode Island.
"Toyota's vision of a hydrogen society is not just about building a great car, but ensuring accessible, reliable and convenient refueling for our customers," said Jim Lentz, CEO, Toyota North America. "I am happy to announce that this vision will expand beyond the borders of California and give customers the opportunity to join the fuel cell movement."
______________________________________________________________________________________________________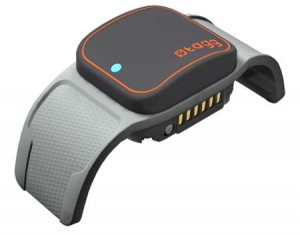 Tagg GPS Plus™ Adds New Features To Wearable Pet-Tracking And Activity Monitoring Device
Tagg has introduced the newest device in its family of GPS Pet Trackers, Tagg GPS Plus™ featuring the first-of-its-kind ambient temperature sensor and additional enhancements to deliver even greater performance and peace of mind. Tagg GPS Plus builds on Tagg's proven technology, which reports pet activity levels and uses the nation's largest wireless network to provide immediate notification of a pet's GPS location. Tagg GPS Plus features TempSense Technology™, which sends mobile alerts if a pet's location reaches extreme temperatures.
______________________________________________________________________________________________________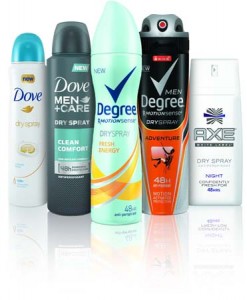 Unilever Launches New Dry Spray Antiperspirant In U.S.
As the global leader in deodorants and antiperspirants, Unilever is poised to revolutionize the U.S. deodorant market, one that hasn't seen a major innovation in nearly two decades, with the launch of its new Dry Spray Antiperspirants. Featuring a new formula with no water or alcohol, and a precision-designed actuator (i.e. spray mechanism) that produces a unique soft spray, the new Dry Spray goes on instantly dry without the sticky or wet sensation often associated with other antiperspirants. The new format will be introduced across five brands – Degree Women®, Degree Men®, Dove®, Dove Men+Care® and AXE® – and will be available at retailers nationwide. The Dry Spray Antiperspirant launch will be supported by robust marketing initiatives across all five brands in 2015 including in-store marketing.
"Deodorant is one of the most important personal care products we use every day, but the user experience itself still leaves much to be desired," said Matthew McCarthy, Senior Marketing Director of Antiperspirants and Deodorants at Unilever. "Americans are demanding more from their personal care products, and with the launch of new Dry Spray Antiperspirants, they will enjoy a dry and clean application experience unlike anything they've tried before."
______________________________________________________________________________________________________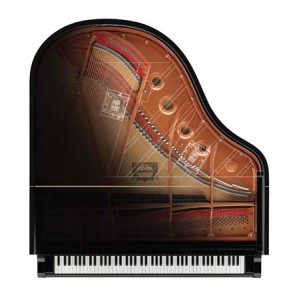 Yamaha GC1TA TransAcoustic Grand Piano Launches
Yamaha is now shipping the GC1TA, the world's first grand piano equipped with Yamaha's groundbreaking "TransAcoustic" technology capable of creating the sound of a 9-foot concert grand piano, in a compact instrument the size of a 5-foot, 3-inch baby grand. The GC1TA represents a new breed of "hybrid" instrument which incorporates specially designed, electro-acoustic transducers-a device that converts digital sound data into sound energy-that cause the soundboard to vibrate in much the same way a speaker cone would, essentially turning it into one giant speaker. This means that any sound can be delivered through this naturally resonant piano component, producing the acoustic fields and natural sounding tonal characteristics of an acoustic piano. The GC1TA's release comes just months after the launch of Yamaha's critically acclaimed TransAcoustic upright piano, the U1TA. The GC1TA employs the same revolutionary technology, but offers music lovers the option of owning a grand style TransAcoustic piano that, at just 5 feet 3 inches, is both compact and highly affordable.
"We expect that the GC1TA will appeal to acoustic piano purists and others who want a digitally enhanced playing experience on a grand piano," said Jim Levesque, marketing manager, Hybrid Pianos, Yamaha Corporation of America.
______________________________________________________________________________________________________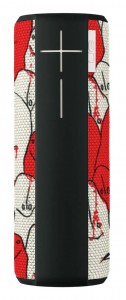 UE Expands Artist Lineup With Fourth Artist-Edition UE BOOM
Ultimate Ears has introduced the newest addition to its limited edition lineup of UE BOOM speakers with the custom designed Skrillex Edition UE BOOM. With this collaboration, UE provides a new avenue for the six-time GRAMMY Award® winning electronic dance music producer Skrillex to express yet another aspect of his creative talent with his own hand-drawn images covering UE BOOM.
"UE BOOM is awesome because it's small, portable and powerful," Skrillex said. "They get so loud! I listen to them all the time on tour – from the bus to backstage. They're the best little speakers you can get, which is why I'm pumped to have my own artwork covering a custom edition."
______________________________________________________________________________________________________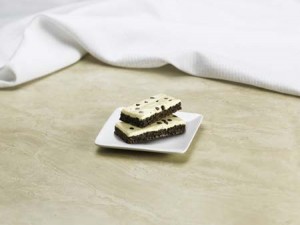 Medifast Launches New Healthy Living Product Lines
Medifast, Inc., a leading United States manufacturer and provider of clinically proven, weight-loss products and programs, has launched a new Healthy Living program and line of products. The product lineup includes the new Dark Chocolate Dream Bar, Salted Caramel Nut Bar, Strawberry Yogurt Bar, Chocolate Peanut Butter Shake, Cookies & Cream Shake, Pina Colada Smoothie, and Strawberry Banana Smoothie. These seven new maintenance products are being launched under two new sub-brands: Thrive by Medifast™ and Optimal Health by Take Shape For Life™. All products are nutritionally balanced for weight maintenance and are free of artificial flavors, colors, and sweeteners.
The Healthy Living Program, which will be appropriately catered to each Medifast sales channel, is comprised of the new easy-to-follow 3-2-1 Plan™ and a robust transition program to bridge the gap between weight-loss and weight maintenance.
______________________________________________________________________________________________________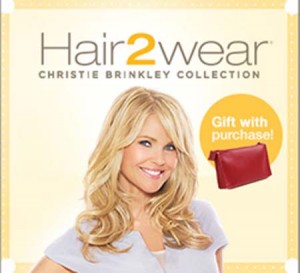 Hair2wear Launches Christie Brinkley Collection
Hair2wear has launched the Christie Brinkley Collection in 300 Sally Beauty stores in the US and Canada. Providing consumers with the finest in ready-to-wear hair, the Christie Brinkley Collection promises "super easy supermodel hair", granting every woman the power to transform her look instantly. The collection, inspired and worn by Christie herself, consists of "camera ready" hairstyles created from Hair2wear's heat-friendly synthetic hair. This easily maintainable Excelle Kanekalon fiber is available in a variety of colors to blend perfectly with many natural hair colors. Women have the option to choose from several different hair accessories including the 16″ Hair Extension that adds volume and length to any style while blending with natural hair for a flawless look.
______________________________________________________________________________________________________
Guitar Center Names Michael Amkreutz EVP, Marketing
Guitar Center has appointed Michael Amkreutz to the position of Executive Vice President, Marketing, Merchandising and E-Commerce, for the Guitar Center brand. Former Chief Marketing Officer at Systemax North American Technologies, Amkreutz will be responsible for all aspects of GC's marketing campaigns, product assortment, in-store merchandising and e-commerce strategy.
______________________________________________________________________________________________________
Tempur Sealy International Appoints Jay Spenchian CMO
Tempur Sealy International Inc., the world's largest bedding provider, has appointed Jay Spenchian as Executive Vice President, Chief Marketing Officer, a new role at Tempur Sealy. In his new role, Spenchian will be responsible for all marketing activities including brand management, new product development strategy, innovation, consumer and shopper insights, all forms of traditional and digital advertising, and direct-to-consumer sales activity. Most recently, as Executive Vice President and Chief Marketing Officer for Olive Garden, Spenchian had general management responsibility for Darden's largest ($4 billion) business. Spenchian previously served as Executive Vice President of Marketing for Red Lobster and prior to that, held senior marketing positions with General Motors Corporation from 1998 to 2010, including Executive Director, GM Corporate Marketing.
"Jay is a seasoned executive with broad strategic and operational marketing experience who will be a tremendous asset to the Tempur Sealy team," said Tim Yaggi, Chief Operating Officer of Tempur Sealy International, Inc. "Our Company is perfectly positioned for growth, and Jay's skill set will help us achieve our vision of improving the sleep of more consumers around the world every night."
______________________________________________________________________________________________________
Vintage Wine Estates Names Marketers
Vintage Wine Estates, a family-owned, Santa Rosa-based collection of wineries, has promoted Mack Hoehner and Mike Gilboy to Senior Vice Presidents; appointed Vicki Daigneault to the new position of Vice President, Sales and Marketing, Exclusive Brands; and expanded Executive Vice President, Terry Wheatley's role with the company.
"We are thrilled to expand the responsibilities of Terry, Mack and Mike and welcome Vicki to her new role with the Vintage Wine Estates family," said Pat Roney, President. "We want to be the industry leader across all channels-wholesale, direct to consumer, direct sales and hospitality- and continue producing truly outstanding wines for our consumers from $10 to $100 dollars and multiple price points in between."
______________________________________________________________________________________________________
PacSun Names Amber Fredman-Tarshis CMO
Pacific Sunwear of California, Inc. has appointed Amber Fredman-Tarshis as its Senior Vice President and Chief Marketing Officer. In her new position, Fredman-Tarshis will work closely with the Company's leadership team to further strengthen the PacSun brand among consumers while developing new and effective ways of reaching the consumer. Gary H. Schoenfeld, President and CEO, said, "Amber's diverse and accomplished marketing career, which includes executive roles at Puma, Warner Bros., Victoria's Secret and most recently CMO at Guess?, is a great complement to expanding and diversifying our coveted portfolio of brands and connecting to our 17-24 year old target demographic."
______________________________________________________________________________________________________
Comedy Central Appoints Lu Chekowsky SVP, Brand Creative
Comedy Central has named Lu Chekowsky as Senior Vice President, Brand Creative, it was announced by Walter Levitt, Chief Marketing Officer, to whom she will report. Chekowsky will lead Comedy Central's in-house creative team, overseeing the development of all branding and marketing creative across every platform for the #1 brand in comedy. Chekowsky joins Comedy Central from Viacom Media Networks sister channel MTV where she has served as Vice President/Creative Director since 2011.
______________________________________________________________________________________________________
Maximum Games Names Diane Fornasier V.P. Of Marketing
Global video game publisher Maximum Games has appointed Diane Fornasier as Vice President of Marketing.
"Diane brings a caliber of industry accomplishment that will help us significantly expand our publishing portfolio," said Christina Seelye, Founder and CEO of Maximum Games. Founded in 2009, Maximum Games has soared beyond expectations by becoming a worldwide video game publisher serving all major platforms and formats. In just five short years the company has launched over 100 titles including Farming Simulator™, Sherlock Holmes: Crimes and Punishments™, Air Conflicts: Pacific Carriers™, The Serious Sam Collection™, American Mensa Academy™, and 1001 Touch Games™.
______________________________________________________________________________________________________
Target Acquires Mobile Technology Firm To Improve In-Store Shopping Experience
Target Corp. has acquired Powered Analytics, a Pittsburgh, PA-based mobile technology company co-founded by Collin Otis. Powered Analytics' Fabric product uses mobile technology, location data and machine learning to connect a retailer's app to the in-store shopping experience. The system uses the store's layout and product locations to deliver customized recommendations and messaging to customers. Otis says the firm, founded in 2012, will remain headquartered in Pittsburgh.
______________________________________________________________________________________________________
United Displaycraft Completes Solar Installation In Partnership With Solar Service
United Displaycraft, a worldwide leader in merchandising displays and retail solutions, has completed a solar array installation that will effectively double the company's energy production and provide nearly 40 percent of the annual electricity requirement of its headquarters manufacturing facility in Des Plaines, Illinois. In partnership with Chicago-based Solar Service, Inc., United Displaycraft has added an additional 214 kW photovoltaic array to a 152 kW array previously installed in 2010. The new system generates 40% more energy at a cost 20% less than the original installation, and uses 780 SolarWorld 275-Watt and 9 SMA TriPower inverters. When added to the company's existing 650 Sharp 235-Watt modules and 2 Satcon Powergate Plus 75 kW inverters, the resulting 367 kW array will generate almost 40% of United Displaycraft's total estimated electricity needs. "At 1,400 panels, this will be the largest solar array installation of its kind in the state of Illinois," according to Rich Carrigan, president of United Displaycraft. "Being green and sustaining a profitable business are one in the same. Our first investment in solar paid for itself in just over 3 years, and this time we expect that return to drop even further to less than 2 years." (Web Site) www.uniteddisplaycraft.com
______________________________________________________________________________________________________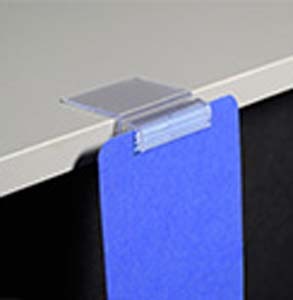 Shelftalkers Introduced KC18 – KUDACLIP Hinged Shelf Card Holder
Shelftalkers has introduced the KC18 – KUDACLIP Hinged Shelf Card Holder. This card holder has a strong gripper base that latches on to metal and wooden shelves 1/2″-5/8″ thick. The hinge further ensures that the card flips up. The KC18 can hold signs up to.065″ thick and is stocked in clear PVC with a base size of 1.5″. For more information, visit (Web Site) www.shelftalkers.com
______________________________________________________________________________________________________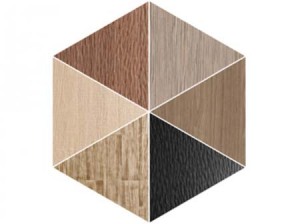 Treefrog Introduces Prefinished Wood Veneer Laminates
Treefrog introduces eleven new prefinished wood veneer laminates, including Treefrog Press, a collection with deep textures and carved surfaces, emulating the look and feel of aged wood. Resembling barn board and worn flooring, the seven Treefrog Press veneers feature popular lighter wood species like Ash, Walnut and White Oak, as well as standbys like Wengé and Black Oak. Available now in 4 x 8 foot sheets, Treefrog Press has a light melamine coating and is ideal for vertical and light duty horizontal installations. Treefrog adds four new wood veneers, including three prefinished "Groove" designs to the already popular Groove Collection. The three new designs add lighter wood species to the Groove Collection, with blasted, aged and washed effects. The Groove Collection designs come in 4 x 10 foot sheets with a prefinished polyurethane with a laminate back for installation ease. Matte Styled Oak joins Treefrog's collection of light wood veneers, available in 4 x 8 foot sheets. All wood is of certified origin. For more information, visit (Web Site) www.treefrogveneer.com
______________________________________________________________________________________________________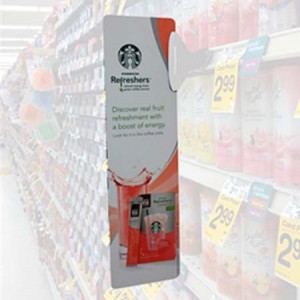 Sunrise Digital Introduces Custom Aisle Violators
Sunrise Digital has added custom Aisle Violators to its product line. Aisle Violators catch the attention of shoppers with subtle movement, eye-level exposure and bright colors. Since they are double-sided, they can be seen both coming and going; and because they have two sides, they are printed on 15 mil rather than 10 mil vinyl. This heavier weight vinyl provides the necessary opacity to avoid seeing the printing on the reverse side. For more information, visit Sunrise Digital at (Web Site) www.sunrisedigital.com
______________________________________________________________________________________________________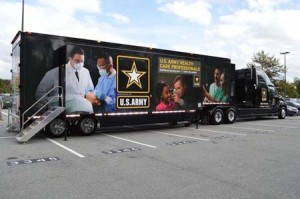 The U.S. Army's Introduces Mobile Exhibit For Medical Marketing Semi (MMS)
The U.S. Army has deployed a new mobile exhibit, the Medical Marketing Semi (MMS), to dispel some of the myths of modern Army medicine, and search for the best qualified healthcare professionals. While working in austere, battlefield environments is certainly one of the Army's key capabilities, today most Army healthcare professionals actually spend 10% or less of their working career in operational medicine, and when they do, it is in modern, sealed, temperature-controlled mobile and fixed facilities with top of the line equipment. To address these misperceptions, the Army recently deployed a new asset to help win over the best qualified healthcare professionals in the United States. The MMS rolled out to various university campuses across the Northeastern U.S. recently in a bid to better educate students, residents and working professionals about Army service and Army medicine. The MMS was conceived and initially designed by a working group consisting of representatives from several commands.Together, they put together a list of items the MMS needed to highlight, and developed four information stations. After the initial design concept was agreed upon, the ASB team and their contractors began the work of procuring the van and tractor unit, and setting up the various displays, videos, and equipment. After many months of obtaining equipment, installation, wrapping the exterior of the vehicle with Army branding, mounting an exterior 'Jumbotron' screen and training exhibitors, the MMS was ready to hit the road. (Web Site) www.goarmy.com
______________________________________________________________________________________________________
Nuance International Changes Names To Gielissen Interiors & Exhibitions
Gielissen Interiors & Exhibitions, a global leader in the trade show, interiors, and event industries is broadening its brand presence in the U.S. Its subsidiary Nuance International Inc. will now operate under the brand name of Gielissen Interiors & Exhibitions. "Nuance International has a great reputation in the industry, but we are focused on strengthening the Gielissen brand name globally," said Dr. Bart Wigman, CEO of Gielissen Holding. "All of our other international operations already use the Gielissen name. We wanted the US operation to be a seamless extension of the larger family of companies." In the USA, Gielissen continues to be led by Jeff Hannah, Founder and President of Nuance International, based in Atlanta, Georgia. (Web Site) www.gielissen.us
______________________________________________________________________________________________________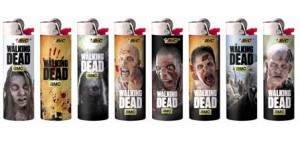 BIC Promotes The Walking Dead Zombie Lighters
BIC, a leading manufacturer of stationery products, lighters and shavers, has launched its newest Special Edition® Series Lighters featuring designs from AMC's hit show, "The Walking Dead." The eight lighters in this series feature various images of zombies and The Walking Dead logo, appealing to the show's dedicated fans who have followed the characters' journey through five seasons of the zombie apocalypse. Lighters in BIC Special Edition Walking Dead Series are made in the USA, and are available on in-store displays.
"AMC's The Walking Dead is television's most popular show, and we're thrilled to be able to offer officially licensed BIC Walking Dead Special Edition Series Lighters to retailers," said Keith Last, Brand Manager – Lighters, BIC Consumer Products USA. "The fan base for The Walking Dead is incredibly engaged, and consumers are sure to seek out this series at retail in order to show off their loyalty to the show and its characters." (Web Site) www.biclighter.com/
______________________________________________________________________________________________________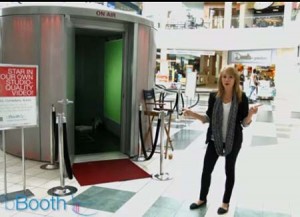 bBooth Rolls Out To Malls Nationwide
bBooth is 'Bringing Hollywood To Your Hometown' through a nationwide talent discovery platform consisting of kiosk-sized, family-friendly, professional quality, audio-video recording studios that the Company is deploying in high-traffic common areas of shopping malls throughout the United States. bBooth is where anyone can audition for television shows or movies, or just create fun videos to share with friends and family on bBooth's YouTube Channels and Facebook, Twitter, Instagram and other popular social media platforms.
"We're giving everyday people from all walks of life an opportunity to follow their dreams – to bSeen, to bHeard and to bDiscovered," said bBooth Founder and CEO Rory J. Cutaia. "We're also giving casting directors, production companies and entertainment execs seeking to discover talent, access to people they otherwise might never see."
Embraced by mall operators as part of the new movement toward location-based, experiential entertainment, bBooth is a destination for mall patrons to enjoy bBooth performances heard and displayed on the large, portrait-oriented, 80″ video monitors affixed on the exterior of bBooths. These giant displays also serve as electronic billboards providing targeted messaging opportunities for bBooth national sponsors. Complimenting what is expected to be a nationwide bBooth retail operation, bBooth is launching a fully-integrated mobile app platform designed for iPhones, iPads, Androids, Macs and PCs, creating an active community of bBooth users and their followers, each of whom can share and market their video-recorded performances for fun and profit. (Web Site) www.bBooth.com
______________________________________________________________________________________________________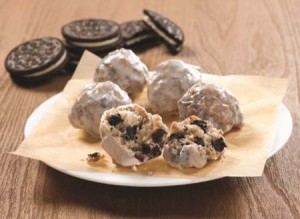 Church's Chicken Debuts One-Of-A-Kind Oreo Biscuit Bites
Church's Chicken® invites guests to indulge in a one-of-a-kind biscuit creation this holiday season with the debut of Oreo® Biscuit Bites™. The mouthwatering new concept offers a fresh twist on a classic and popular menu item, combining Church's® world famous honey-butter biscuits with Oreo®, America's most popular cookie brand. From December 1-28 at participating locations, guests can purchase 5 Oreo® Biscuit Bites™ for only $0.99 or 20 Oreo® Biscuit Bites™ for the whole family for only $2.99.
Church's® is the first restaurant to pair fluffy honey-butter biscuits with the creamy, chocolatey goodness of Oreo® cookies. Each bite-sized morsel is baked to golden perfection and topped with a sweet and delicious vanilla icing glaze. Oreo® Biscuit Bites™ are the perfect choice for a delicious afternoon snack or as a sweet ending to any meal. Church's® biscuits have long topped the list of guests' must-have menu items, with more than 160 million served each year.
"We're proud to expand on a favorite and make biscuit history with our delicious Oreo® Biscuit Bites™," said Mark Snyder, Chief Marketing Officer of Church's®. "They are so good that you'll want to plan your meal backwards." (Web Site) www.churchs.com
______________________________________________________________________________________________________

Coca-Cola Life Promoted In Stores Nationwide
Coca-Cola Life, the Coca-Cola Company's first reduced-calorie sparkling beverage sweetened with cane sugar and stevia leaf extract, is now available across the U.S. Coca-Cola Life underscores The Coca-Cola Company's global commitment to provide an expanded selection of reduced, low- and no-calorie beverage options. With 35 percent fewer calories than leading colas, Coca-Cola Life fits any occasion with just the right amount of sweet celebration and refreshment.
"People that love our brands want more choices in flavors, package sizes and sweetener options. With Coca-Cola Life we're meeting those needs while serving up a delicious beverage that complements our broader portfolio," said Andrew McMillin, Vice President, Coca-Cola Brands, Coca-Cola North America. "As we continue to follow our consumers, we are working ultimately to become a leader in this interesting and emerging category." (Web Site) www.coca-colacompany.com
______________________________________________________________________________________________________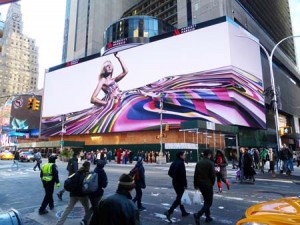 Clear Channel Spectacolor Named Sales Agent For Most Technically Advanced Digital Billboard In Times Square
Clear Channel Spectacolor, a brand division of Clear Channel Outdoor, a subsidiary of iHeartMedia, has added the largest, most technically advanced billboard in Times Square to its portfolio of media and experiential marketing solutions helping advertisers make an impact in one of the most visited, photographed and filmed locations in the world. Spanning a full city block – and larger by far than any other billboard in Times Square — the new billboard, located at 1535 Broadway between 45th and 46th Streets, offers both massive size superiority and marquee placement in the heart of Times Square.
Built with state of the art Diamond Vision® display technology from Mitsubishi Electric, the display's unparalleled features include: More than 25,000 square feet of seamless digital canvas — a record-breaking 77.69 feet by 329.65 feet. Pixel density of 2,368 x 10,048 — the highest resolution LED video display in the world of this size, dwarfing 4K ultra high definition pixel density by 15 million pixels. The highest contrast LED screen in the U.S. with Real Black™ LED technology, producing deep, rich black levels and unsurpassed vertical viewing angles, ensuring Times Square crowds have clear views of the display when close and in bright sunlight. High definition crowd cameras and interactive, social media and live broadcast feed capabilities.
"Times Square now has North America's biggest and most awe-inspiring digital screen, enabling Clear Channel's marketing partners to stand out in an incredibly significant way in one of the world's busiest shopping and tourist meccas," said Harry Coghlan, president and general manager, Clear Channel Outdoor New York. "This innovative and thoroughly distinctive display establishes a new iconic landmark in Times Square while creating a powerful, value proposition for our advertisers." (Web Site) www.clearchannel.com
______________________________________________________________________________________________________
First-Ever Pop-Up Glade® Boutique Offers Visitors A Multi-Sensory Experience Inspired By Fragrance
Glade® is inspiring holiday shoppers to give the "gift of feelings" this season with the opening of its first-ever, one-of-a-kind Glade® Boutique. The boutique features a multi-sensory, immersive and interactive experience for shoppers – including a journey through five dazzling spaces, all inspired by and infused with fragrance. The store will be open through the holiday season in New York City. The impetus behind the Glade® Boutique is to demonstrate how scent has the power to make us feel. The experience inside the boutique is designed to ignite the senses and give holiday shoppers a place to smell, feel and get inspired to give the gift of feelings – through scent. The Glade® Boutique was created in collaboration with fashion designer Pamela Dennis and noted interior and architectural designer Stephanie Goto. Both designers played an integral role in designing the boutique and guests can see how the interior spaces reflect the inspiration and emotion they drew from Glade® scents.
"When Glade® introduced me to the five scents that inspired the Boutique, my first impression was there is a clarity about them that I could relate to – a sense of whimsy and style that fueled my inspiration," said Goto. "I really started to think about the role that scent could play in spatial design, how it could make me feel, and set out to express that through the Scent Lab and Feelings Lounge."
Upon entering the boutique, visitors are greeted by a Concierge to help guide their scent and emotion journey. Guests can take respite from the hustle and bustle of New York in the "Feelings Lounge," which is curated with items that Designer Stephanie Goto chose based on how the scents inspired her – with each item symbolizing feelings associated with one of five scents. Sumptuous sofas provide a place for visitors to relax, pause, and reflect in the moment and enjoy the anticipation of what is to come. The Glade® Boutique features five unique, immersive experiences that bring to life and creatively express scent-inspired feelings, including: Relaxation (inspired by Hawaiian Breeze®); Flirty (inspired by Blooming Peony and Cherry™); Energized (inspired by Red Honeysuckle Nectar®). Guests are also invited to engage with Glade® fragrances up close and personally with a visit to the "Scent Lab," which features a candle wall housing 1,500 back-lit scented candles that form an artistic mosaic design. (Web Site) www.scjohnson.com
______________________________________________________________________________________________________
Dayton Mall Offers First 3D Selfies To Shoppers
Artec Group, a leading developer and manufacturer of professional 3D software and hardware, and Doppelganger Laboratories, 3D technology and Services Company, have brought Artec's 3D full body scanner, the Shapify Booth, to the Dayton Mall in Dayton, Ohio. The first-of-its-kind booth takes a full scan of a person in just 12 seconds, which is then 3D printed to create a full-color figurine called a "Shapie," all while mall visitors take care of their shopping. Dayton Mall shoppers will be able to step inside a Shapify Booth to turn themselves into 3D figurines or "Shapies." "Shapies" are the next generation way to capture life's special moments like weddings, pregnancies and graduations. Artec's sophisticated software then automatically stitches together the hundreds of generated images to create a full body 3D image file ready for 3D printing. The printed 3D figurines will be ready to pick up the next time a customer comes to the Dayton Mall to shop.
"We're very excited to announce our first US partnership for the Shapify booth," said Artyom Yukhin, president and CEO of Artec Group. "The booth's installation at the Dayton Mall is a big step toward getting 3D technologies in the hands of the everyday consumer. Although 3D technology, specifically 3D printing, is seen in the news on a daily basis, it is not yet widely within reach of the average person. It's our hope that the Shapify Booth can change this by becoming many people's first interaction with 3D technologies." (Web Site) www.artec3d.com
______________________________________________________________________________________________________
Lance Promotes First-Ever Seasonal Favorites Cookie Sandwiches
Lance® is promoting the launch of its first-ever limited edition Seasonal Favorites Cookie Sandwiches. Available in time for the holiday season, the three cookie sandwich varieties include Chocolate Nekot® Cookies with Mint Filling, Nekot® Cookies with Pumpkin Cheesecake Filling and Sprinkled Sugar Cookies with Sweet Creme Filling. Combining the brand's bestselling cookies with the season's most popular flavors, new Lance® Seasonal Favorites are a festive addition to the company's tasty lineup of Lance® cracker and cookie sandwiches.
"Lance® is making this holiday season an exciting milestone for the brand with its first ever seasonal product launch. We've paired our traditional cookies, like Nekot®, with the season's most popular flavors that our consumers know and love to help them get into the holiday spirit," said Tom Ingram, Senior Brand Director, Bakery at Snyder's-Lance, Inc.(Web Site) www.lance.com
______________________________________________________________________________________________________
myAFINITI Platform Powers Brand-Specific, Point-Of-Sale Rewards For AARP Members
Marketing Werks, a leading integrated marketing agency and a division of CROSSMARK, has joined forces with AARP to deliver enhanced discount programs to AARP members. The myAFINITI proprietary member rewards platform, provides AARP members access to brand-specific, point-of-sale discounts through the swipe of their card. AARP members can now use their membership cards to access the myAFINITI platform, which connects brands, retailers and consumers through targeted, brand-specific discounts. By swiping their AARP cards, members will have access to more value and greater convenience, and can receive instant savings at thousands of participating retail locations.
"Benefits for AARP members include making valuable discounts and offers available in the marketplace. The myAFINITI platform enhances our ability to do so, and we are pleased that our organization will be the first to use this technology to offer dynamic, product level point of sale discounts to our members," said Angela Jones, Senior Vice President, Lifestyle Products and Business Development, AARP Services, Inc.
Through the myAFINITI platform, the new AARP membership card will give members access to merchant-level discounts available at participating retailers (i.e., a percentage off all store purchases), and has been enhanced to include access to product-level discounts at participating retailers (i.e., discounts targeted at a particular brand). The enhanced discounts can be focused on specific items purchased across participating retailers. (Web Site) www.aarp.org
______________________________________________________________________________________________________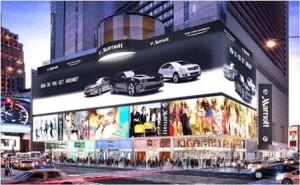 Mitsubishi Electric Unveils World's Largest HD Video Display
Mitsubishi Electric Power Products has unveiled a Diamond Vision display in New York City's Times Square that exceeds 4k ultra-high-definition pixel density. The display is a massive 25,610-square-feet, and with a pixel density of 2,368 x 10,048, it will be the highest resolution LED video display in the world of this size. The installation will employ a Mitsubishi Electric Diamond Vision AVL-ODT10 large-scale display which provides true 10mm pixel pitch spacing and uses a 3-in-1 surface mount LED (SMD) featuring Mitsubishi Electric's revolutionary Real Black™ LED technology. Due to the very high resolution and pixel density of the display, Mitsubishi Electric supplied a special control system to provide pixel-to-pixel mapping of content and life-like images. The image area of the display can be segmented to display multiple pixel-for-pixel 1080 HD or 4k images simultaneously. The display canvas allows for two 4k images to be displayed side-by-side, with pixels remaining in the height and width for other content.
The use of the Real Black™ LED technology allows for deep, rich black levels and unsurpassed vertical viewing angles in an outdoor LED display product. The characteristics of Real Black™ LED technology will ensure that Times Square crowds have a clear view of the display up close and in bright sunlight conditions.
"With 23,793,664 individual physical pixels a video quality display of this size and density is a milestone in the industry. It exceeds 4k resolution by nearly 15 million pixels," said Todd Stih, national sales manager, Mitsubishi Electric Power Products, Inc. (Web Site) www.mitsubishielectric.com
______________________________________________________________________________________________________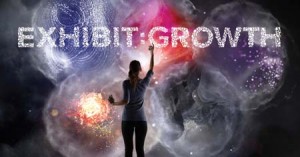 Umpqua Bank Launches Interactive Exhibit: Growth
Umpqua Bank has unveiled Exhibit:Growth, an innovative multi-media exhibition exploring human potential. Including an immersive, motion-activated digital experience and a six-piece sculptural installation, Exhibit:Growth invites visitors to embark on a journey of personal discovery while demonstrating the power and beauty of collective experience. The exhibit recently opened in Portland, Oregon and is kicking off a multi-city West Coast tour.
"Exhibit:Growth emerged out of asking a simple question: How can we inspire a conversation about money? Finances are an essential part of how we grow, how far we can reach, and what we're able to build, and yet no one wants to talk about them," said Lani Hayward, Umpqua Bank's executive vice president of creative strategies. "As a community bank with a distinct approach to banking, Umpqua has long sought to engage communities through shared experience, and Exhibit:Growth is an extension of that."
Housed in a 40 foot geodesic dome in downtown Portland's Director Park, Umpqua's Exhibit:Growth allows visitors to choreograph their own experience, using individual movements to create a stunning visual expression of their personal hopes and dreams – and the universal pursuit of human potential and growth. Every visitor will have a unique experience as they travel through a journey of personal discovery through large-scale, motion-activated digital technology, connecting each with those who traveled before them. The experience will end with the opportunity for each visitor to create a digital art piece that captures their individual contribution to the exhibit. In addition to the digital experience, Umpqua collaborated with six artists – three based in Portland, Ore. and three from throughout the U.S. – to create sculptural expressions of human potential and growth. The works of Huy Buy, Tofer Chin, Blaine Fontana, Michael Murphy, Aaron Rayburn and Saxon-Hill will surround the dome, creating a fully immersive creative experience. (Web Site) www.umpquabank.com
______________________________________________________________________________________________________
HARMAN Partners With Hipcricket And MEC To Drive In-Store Traffic And Awareness For NYC Flagship Store
Hipcricket (www.hipcricket.com, the leader in mobile engagement and analytics, and leading media agency, MEC (www.mecglobal.com ), have partnered to deliver an innovative mobile advertising campaign for HARMAN, the premium global audio and infotainment group. Through Hipcricket's AD LIFE® platform, HARMAN was able to drive store awareness and in-store visits to its flagship store in New York City.
"Our goal was to increase store awareness and attribute in-store traffic to our flagship retail store through our mobile advertising efforts," said Dave Spinato, global director of digital and social media at HARMAN. "Hipcricket's end-to-end mobile marketing and advertising platform made it easy for us to justify our digital media spend ensuring our ROI and campaign goals were met."
The campaign targeted men between 18-34 years old who were interested in technology, audio and headphones. When members of this demographic were within a half-mile radius of the HARMAN store, they were served a rich media banner ad to their mobile device. Those who clicked on the banner were then taken to a store locator and presented with a keyword to claim an in-store prize. By providing the customer with a unique keyword, HARMAN and Hipcricket built an attribution model to determine campaign success. Through the attribution model designed specifically for HARMAN, the team was able to see that of the people you engaged with the ad 38% of them visited the store.
"HARMAN is already globally recognized for its premium audio and infotainment offerings," said Rachel Pasqua, mobile practice lead at MEC. "By integrating MEC's strategic, data-driven understanding of proximity and real-time consumer behavior with Hipcricket's best in class mobile engagement and analytics solutions, we were able to attribute mobile advertising spend to in-store traffic and sales." (Web Site) www.harman.com
______________________________________________________________________________________________________
Mobiquity Technologies & Mobile Roadie Form Beacon Technology Partnership
Mobiquity Technologies, which has created the largest indoor shopping-mall based beacon network through an exclusive partnership with Simon Malls, has partnered with Mobile Roadie, one of the world's largest mobile app and marketing platforms with clients in over 70 countries. By integrating the Mobiquity Networks SDK with the Mobile Roadie platform, Mobile Roadie clients will have the ability to add beacon campaigns to their existing mobile marketing applications, and will be able to leverage Mobiquity Networks' public beacon network, making the partnership a perfect match.
Access to the beacon network capabilities will be delivered through an SDK that will become part of the Mobile Roadie technology platform. Through the integration of Mobiquity Networks' SDK into the mobile app of a retailer, brand or demographically relevant partner, companies can initiate a rich in-app experience, promotion or delivery of a proximity-based coupon or offer from the mobile app the instant a shopper's app detects one of the network's beacons. The secure consumer connection can occur from as close as one-foot up to 300 feet away, depending on pre-determined preferences. (Web Site) www.mobiquitynetworks.com
______________________________________________________________________________________________________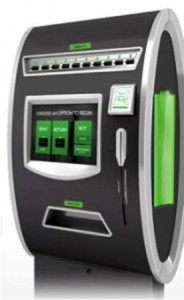 MobileQubes Launches Self-Service, Fully Automated Network Of Untethered Mobile Charging Kiosks
MobileQubes, is the first-ever self-service, fully automated network of kiosks that allow customers to rent and return compact battery "Qubes" and continue charging and using their mobile devices on-the-go. Founded by New Orleans-based entrepreneurs, MobileQubes kiosks will be placed in airports, hospitals, convention centers, theme parks, college campuses and casinos – keeping smartphone users connected and on the go. Once a customer is finished charging their device, they can return the Qube to any MobileQubes kiosk across the country, where the Qube will automatically be recharged and prepared for rental to the next customer. This unique distribution model is strategically planned for replication to new markets in early 2015. (Web Site) www.MobileQubes.com
______________________________________________________________________________________________________
Panasonic Opens Pop-Up Store In NYC's Union Square
Panasonic has opened a pop-up store in New York City's Union Square area. The Panasonic Pop-Up Store at Union Square, and featured a collection of Panasonic's latest consumer products from the home, adventure, imaging, entertainment and beauty categories for shoppers planning their holiday gift-giving.
"Over the past year, we have been undergoing a transformation that involves an even greater focus on our consumers and what they want from our products," said Julie Bauer, President of Panasonic Consumer Electronics Company. "Our New York Pop-Up Store gives us an opportunity to interact directly with customers as they make their holiday gift-giving decisions and let them get hands-on with our wide range of innovative products so they can see first-hand how many ways Panasonic can enhance their lives."
The pop-up store at Union Square is the latest in a series of alternative showrooming programs Panasonic has put in place designed to create unique environments for consumers to interact directly with Panasonic products before they make their purchase. (Web Site) www.panasonic.com
______________________________________________________________________________________________________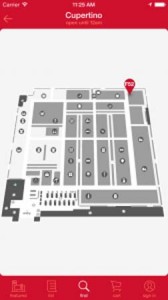 Point Inside Powers New Mobile In-Store Features For Target
Point Inside has introduced several new in-store navigation features that are now live in the Target app. The features include new interactive maps along with enhanced shopping lists and search capabilities. The best-in-class shopping lists and store map features are the latest example of how Target is focused on digital technologies that make it easier for guests to shop. Thanks to Point Inside technology, Target guests can use the app to more easily build shopping lists, find product locations and determine item availability at their local store.
New features include: Interactive maps overlay item locations as a pin on the store map, making it easier for guests to find products as they shop. Shopping lists provide a product's aisle location when a guest is in store and link directly to the new, interactive maps. Type-ahead, auto-complete functionality allows guests to quickly add items to their shopping lists. Interactive Black Friday maps will provide store layouts and doorbuster locations for Target's Black Friday sale. Point Inside is delivering its services to Target via Point Inside's enterprise-grade mobile shopping engagement SaaS platform, StoreMode. The mobile engagement platform will be accessed by nearly 3 billion shopper interactions on more than 100 million devices through the mobile apps of Point Inside's top retail partners by the end of 2014.
"We want to build mobile experiences that Target guests will love," said Alan Wizemann, vice president of product for Target.com and Mobile. "We believe the new shopping lists and maps make it easier than ever to shop Target."
"We're delighted to partner with Target to help provide its guests with best-in-class mobile in-store experiences," said Josh Marti, CEO and co-founder of Point Inside. "Mobile's influence on in-store retail is rapidly expanding and we believe that the best retailers will benefit greatly by satisfying customer demand for mobile-assisted in-store shopping." (Web Site) www.PointInside.com
______________________________________________________________________________________________________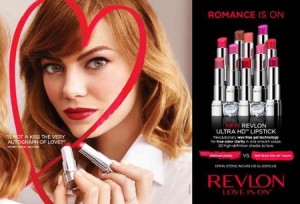 REVLON Introduces Global Brand Re-launch And 'LOVE IS ON' Campaign
Revlon, the iconic cosmetics company, has unveiled REVLON LOVE IS ON, the re-launch of the brand and its first global tag line in over a decade. More than a marketing campaign, the Revlon brand is dedicating itself to inspiring love and connecting with people around the world on an emotional level. This brand cause will be seeded through all channels and across all markets.
"The idea for LOVE IS ON grew from our quest to find a universally inspiring emotion. Love is by far the most powerful and most positive. It is very important for us to evoke positivity with our new brand cause," said Revlon President and Chief Executive Officer, Lorenzo Delpani. "Through the course of our journey to LOVE IS ON, perhaps serendipitously, we found love in Revlon. Truly, L-O-V-E is at the heart of the word REVLON. And O-N is at the end of REVLON. When you are 'on' you are open to all the emotions of love from attraction and adoration to seduction and passion."
LOVE IS ON is incorporated into every facet of the marketing strategy across all global markets. The re-launch comes to life through a brand manifesto television and digital ad set to a new recording of the classic song, "Addicted to Love." In line with the new positioning, TV, Print and digital advertising will feature brand ambassadors Halle Berry, Emma Stone and Olivia Wilde. In addition, Revlon is introducing the Global Love Beacon, an interactive billboard in New York City's Times Square that will allow people to share love from around the world, to the world, 24-7. The Global Love Beacon features a LOVE IS ON Live camera, that captures and streams user generated "love moments" onsite. People from around the world are invited to join the conversation for a chance to have their photo or message featured on the Global Love Beacon billboard by showing their love via social media using the hashtag #LOVEISON. (Web Site) www.revlon.com
______________________________________________________________________________________________________

______________________________________________________________________________________________________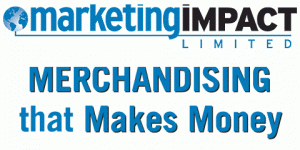 ______________________________________________________________________________________________________

______________________________________________________________________________________________________

______________________________________________________________________________________________________
CLICK ON IMAGE TO VIEW DIGITAL EDITION
______________________________________________________________________________________________________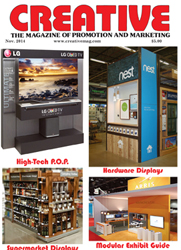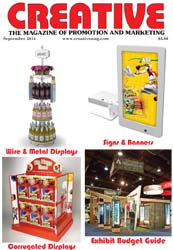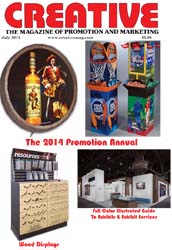 MAY 2014 ISSUE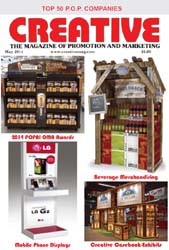 MARCH 2014 ISSUE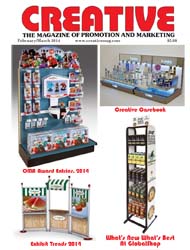 JANUARY 2014 ISSUE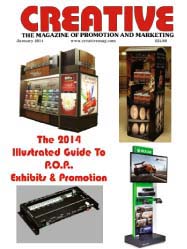 NOVEMBER 2013 ISSUE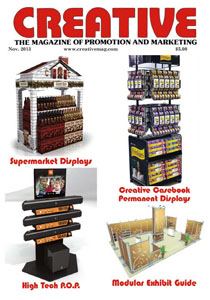 SEPTEMBER 2013 ISSUE
JULY 2013 ISSUE
MAY 2013 ISSUE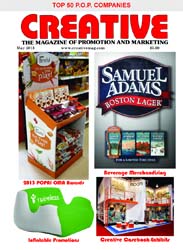 MARCH 2013 ISSUE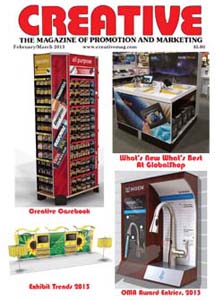 JANUARY 2013 ISSUE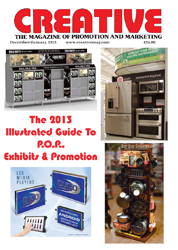 NOVEMBER 2012 ISSUE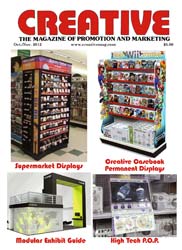 SEPTEMBER 2012 ISSUE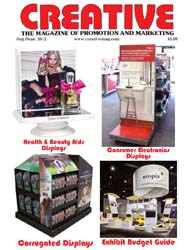 JULY 2012 ISSUE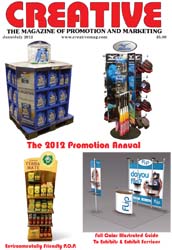 MAY 2012 ISSUE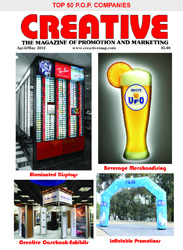 JANUARY 2012 ISSUE