_____________________________________________________________________________________________________


_____________________________________________________________________________________________________


_____________________________________________________________________________________________________


_____________________________________________________________________________________________________

_____________________________________________________________________________________________________


_____________________________________________________________________________________________________


_____________________________________________________________________________________________________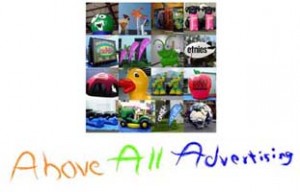 _____________________________________________________________________________________________________

_____________________________________________________________________________________________________

_____________________________________________________________________________________________________

_____________________________________________________________________________________________________

_____________________________________________________________________________________________________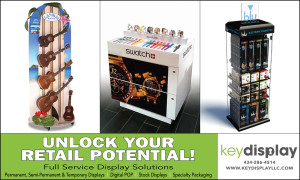 _____________________________________________________________________________________________________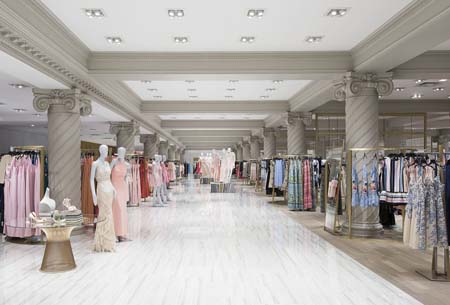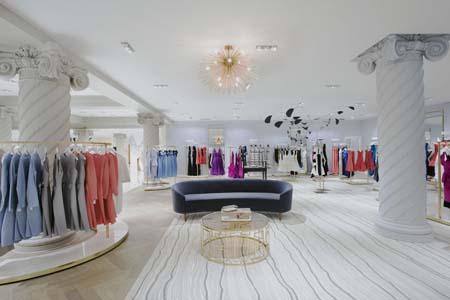 Lord & Taylor Flagship Launches The Dress Address In New York
Lord & Taylor has launched The Dress Address, New York's largest dress destination, at its Fifth Avenue flagship, 424 Fifth Avenue. Spanning over 30,000 square feet, the fifth floor of the New York City store has been transformed and renovated to accommodate an expanded assortment of dresses. The newly updated space devoted entirely to dress shopping for all occasions, includes a rotating pop-up shop, concierge and The Gallery, a dedicated area for designer dresses.
"For our customers, Lord & Taylor has always been about the dress," said Liz Rodbell, President, Lord & Taylor and Hudson's Bay. "Dresses are the core of Lord & Taylor's DNA and the launch of The Dress Address provides a tremendous opportunity to offer customers the most fabulous assortment of dresses."
The dress floor exhibits a rotating pop-up shop that launches with one-of-a-kind vintage designer dresses curated by Cameron Silver, Co-Founder of Decades. Shop concepts will be updated quarterly. Paper Crown, designed by Lauren Conrad will be the next installment. A concierge dedicated to guest services is also stationed on-site, greeting customers and connecting them with specialized personal stylists who can help with all shopping needs ranging from the perfect date night look to suggestions for wedding guests and beyond. A series of custom screen walls help zone the floor into various atmospheres that accommodate a diverse range of dresses for every occasion. The impressive space boasts over 35 luxurious fitting rooms equipped with new and updated fixtures including call buttons, selfie sticks and illuminated mirrors that feature adjustable mood settings for day, home, office and night. Exclusive styles and emerging and established brands such as, Badgley Mischka, Calvin Klein, Carmen Marc Valvo, Karl Lagerfeld Paris, Paper Crown, Rachel Rachel Roy, Rachel Zoe, Tadashi Shoji and WAYF are also available. (Web Site) www.lordandtaylor.com
_____________________________________________________________________________________________________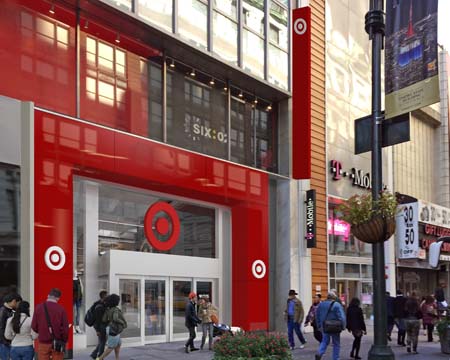 Target Announces First Midtown Manhattan Store
Target plans to open a 43,000 square foot small-format store in Manhattan's Herald Square, located just west of the 34th Street and Broadway intersection, just one block from Penn Station. Projected to open in October 2017, the Herald Square store will be one of 30 stores Target plans to open this year, and will be the company's third location in Manhattan, joining the Harlem and Tribeca stores. The company is focused on expanding Target's small-format stores in dense urban neighborhoods, with New York being a priority market for the company's growth.
Target's flexible store design allows for stores in smaller locations with assortments that are tailored to meet the needs of local guests.
The two-level Herald Square store will have two entrances, one off of 34th Street, and the other off of 33rd Street. The store will feature modern décor elements, including concrete floors, wood plank walls and ceilings, pendant and LED lighting and elevated merchandise assortment displays.
At approximately 43,000 square feet, the Herald Square store location will provide a quick-trip shopping experience with a curated assortment mix, including: Inspiration and style will be emphasized off of the 34th Street entrance, with apparel and accessories.
Convenient grab-and-go food and beverage items conveniently located off of the 33rd Street entrance. Additional grocery, including a robust, fresh assortment will be available in the store's lower level. Convenient self-checkout lanes will also be located on the store's first level.
The store also includes: Apparel for the whole family. Stationery and home items dedicated to refreshing small living spaces. Open market grocery department. Health, personal care and beauty products. Services will include a CVS Pharmacy and Order Pickup. In addition to the new store's robust product assortment, Target's Order Pickup service – the ability to buy online and pickup in store – will provide guests with the convenience of having their orders ready within one hour for pickup and the security of having online orders shipped to, and held at, the store.
"The addition of the Herald Square store location is exciting for Target as we expand our footprint with small-format stores in Manhattan," said Mark Schindele, Senior Vice President, Properties. "Not only will we be able to serve the thousands of working professionals that travel through Herald Square each day, but we'll have the opportunity to showcase Target's exclusive brands and compelling offers for the many tourists from around the world who shop in this vibrant neighborhood in Manhattan."
_____________________________________________________________________________________________________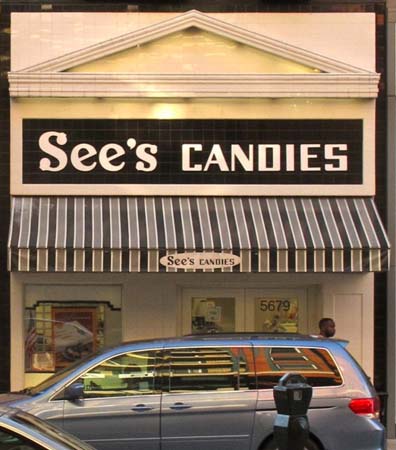 See's Candies First Ever New York Shop Opens
See's Candies, one of the most trusted and timeless candy makers, has partnered with Bill Rhodes, CEO of Travis Melbren Inc., to open its first ever permanent shop in Manhattan. Located at 60 West 8th Street, the shop serves more than 100 varieties of candy – all made from scratch with quality ingredients. See's is famous for American-made delicious treats including boxed chocolates, peanut brittle, lollypops, and seasonal gifts. The shop features everything from the iconic black-and-white checkered floor to the friendliest customer service in New York, and carries on the See's tradition of handing out a free sample to each guest.
"What makes See's Candies so special is the chocolate maker's commitment to using only the finest and freshest ingredients, where employees are treated like family and customers are warmly greeted with a sample," said Bill Rhodes. "I'm looking forward to providing this experience and iconic tradition to the residents of New York City."
_____________________________________________________________________________________________________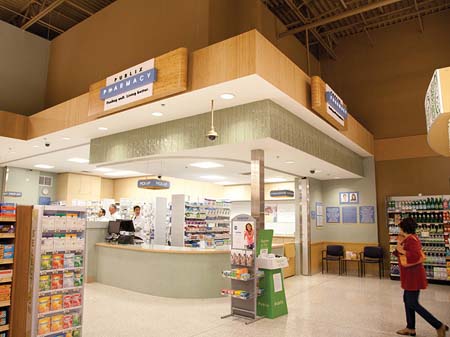 Publix And BayCare Health System Form Exclusive Four – County Collaboration
Publix Pharmacy and BayCare Health System have formed an exclusive collaboration to improve the delivery of health care to the residents of Hillsborough, Pasco, Pinellas and Polk counties in Florida. The collaboration initially includes BayCare branded telehealth sites in various Publix locations, BayCare screening stations in all Publix locations and Publix Pharmacies on-site at five BayCare hospital locations.
"This is a very exciting collaboration for both Publix and BayCare," said Publix Vice President of Pharmacy Operations Fred Ottolino. "Through this agreement, we will not only be able to provide BayCare medical expertise to Publix customers seeking non-urgent medical care, but we will also be able to bring Publix's premier service to BayCare's patients."
"BayCare is extremely pleased to enter into this agreement with Publix because we share the core value of excellence," said Glenn Waters, Executive Vice President/COO, BayCare Health System. "This collaboration between medical care and pharmacy also furthers the long-time BayCare commitment to connect the many different aspects of health care in an efficient manner that improves both patient health and the care experience. We are very focused on helping individuals access the right level of care in the right place and this collaboration does just that."
The agreement makes BayCare Publix's exclusive health care and telehealth collaborator within the four-county geographic region. The telehealth sites will have a private room with teleconferencing and medical diagnostic equipment, including stethoscopes, blood pressure cuffs, high-definition cameras and other tools necessary for common diagnoses. The telehealth sites allow patients to speak directly via video conferencing technology with a board-certified physician through BayCare's physician network. The physician can direct the patient to use the available diagnostic tools in order to make a diagnosis and write any necessary prescriptions. Publix Pharmacy support staff will be available to assist patients, if needed. Fees to use the telehealth site are expected to be competitive with a normal doctor's office copay, and appointments will not be needed. The locations and opening dates of the telehealth sites are to be determined.
Another component of the collaboration will enable BayCare patients to test their blood pressure and perform other screenings on the in-store health and wellness kiosks – known as higi stations – and send their screening results directly to their BayCare physician at no extra fee.
_____________________________________________________________________________________________________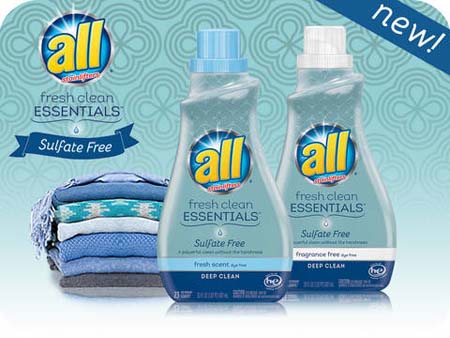 all® Transforms Laundry Cleaning With New Sulfate-Free Detergent, ESSENTIALS®
Tapping into the growing sulfate free beauty and personal care trend, all®, America's trusted family detergent is introducing new sulfate free all® fresh clean ESSENTIALS®. This new detergent is formulated without sulfates and contains essential and effective ingredients including Active Stainlifters™ to deliver a powerful clean without harshness. Like every product in the all® product line, it promises to take on the toughest kid stains, keeping clothes smelling fresh and looking clean. New all® fresh clean ESSENTIALS® was inspired by a growing group of consumers who are looking for products with less chemicals and are motivated to lead healthier lives. Featuring essential ingredients needed to break down stains, new sulfate free all® fresh clean ESSENTIALS® is a product parents can feel good about bringing into their laundry room.
"Throughout the home, we've seen a growing number of parents looking for sulfate free products because of their desire to lead a "less is more" lifestyle, said Bridgette Miller, VP 'all Marketing. "With new sulfate free all® fresh clean ESSENTIALS®, we can still offer a powerful clean, but without sulfates and are excited to be the first leading detergent to bring this benefit to laundry care."
____________________________________________________________________________________________________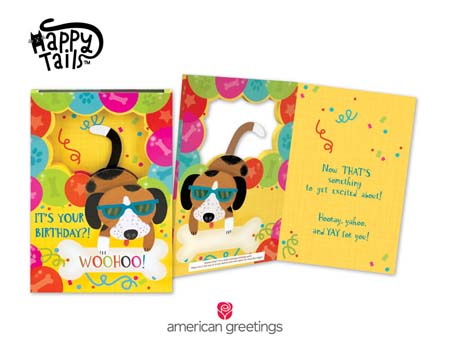 New Happy Tails™ Birthday Cards From American Greetings Feature Solar Innovation
American Greetings has introduced the brand-new Happy Tails™ line of birthday cards, marking the first time that solar technology has been incorporated into an American Greetings card. Happy Tails cards feature adorable animals with fun tails that sway from side to side like magic! Each card is powered by a solar cell on top. As long as these cute little critters are under a light (natural sunlight or any well-lit area), they keep wagging and wagging — no batteries required. With playful illustrations and light-hearted wishes, Happy Tails will really move you. Designs in this lively collection include a cuddly kitty, a partying pup, a super-cool monkey and a fashionista feline. "Not only does the Happy Tails collection offer amusing animals and sincere messages, but the solar power is a dynamic new technology for greeting cards," said Carol Miller, vice president of corporate innovation at American Greetings.
_____________________________________________________________________________________________________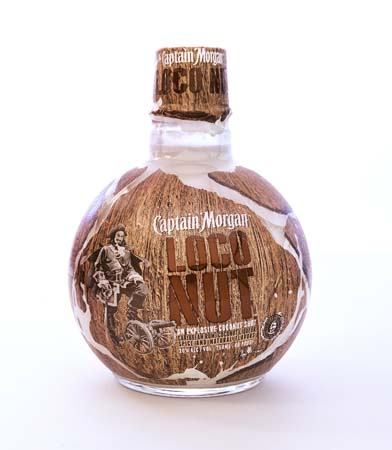 CAPTAIN MORGAN Launches LocoNut
CAPTAIN MORGAN introduces CAPTAIN MORGAN LocoNut, an insanely delicious shot made with Caribbean rum, coconut liqueur, spice and natural flavors. After blasting into the shots category with CAPTAIN MORGAN Cannon Blast, CAPTAIN MORGAN LocoNut is shaking things up with its new coconut-flavored shot which comes in a coconut-shaped bottle, smells like a coconut and yeah, you guessed it, tastes like a coconut. LocoNut (40 proof, 20% ABV) has a suggested retail price of $14.99 for a 750 ml bottle, and is gluten-free.
_____________________________________________________________________________________________________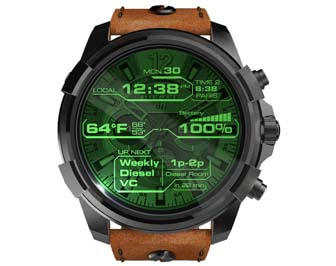 Diesel Launches Bold Line Of Touchscreen Smartwatches
Diesel On shakes the watch world once again with the introduction of its brand new line of touchscreen smartwatches. Diesel first introduced hybrid smartwatches and trackers in Fall 2016 and is now expanding its connected line-up to include bold, moto-inspired, full-screen smartwatches for its dedicated customer base. Diesel On combines the rebellious spirit of the brand with world-class technology to create a one-of-a-kind touchscreen smartwatch that screams to the world that fading into the crowd is not an option. The Diesel On touchscreen smartwatch stands out from the competition with seven bold, customizable dial options, each of which can be modified in hundreds of ways. Additionally, unique dial effects add even more personality to this watch, with visual enhancements like the appearance of a cracked screen when a private notification is received and unique weather filters that change with the climate. Diesel On touchscreen smartwatches, compatible with both iOS® and Android™ phones, are powered by Android Wear™ 2.0, Google's smartwatch platform, and a Qualcomm® Snapdragon Wear™ 2100 processor. They connect via Bluetooth technology. Android Wear™ 2.0 expands the Diesel On smartwatch experience through customizable dials, user-friendly notifications and messaging, downloadable third-party apps, and help from your Google Assistant. The new Diesel On smartwatch collection will be available in five outsized styles that encapsulate the confident persona of its customer, and will be priced from $325 USD in select boutiques and department stores beginning Holiday 2017.
_____________________________________________________________________________________________________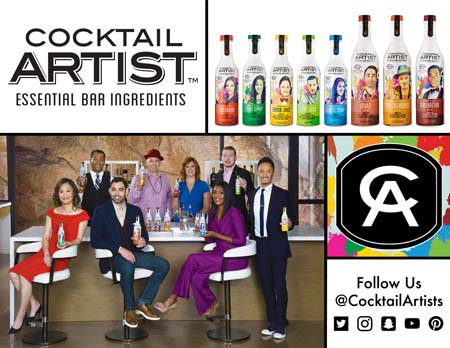 Cocktail Artist™ Rolls Out New M Mixologist-Inspired Bar Ingredients And Mixes At Retail
Cocktail Artist™ has launched a brand new line of premium, essential bar ingredients and mixes nationwide at Walmart stores. Each product in the line was inspired by and developed with an Award Winning Mixologist to set a new standard for quality, authenticity and convenience. The mission of the Cocktail Artist™ platform is to empower the "cocktail artist" at home to elevate their skills in mixing high quality, craft cocktails for their friends and family. The products provide a higher level of quality over current products on-shelf by having no artificial colors or flavors, and no High Fructose Corn Syrup and include: Grenadine (375 mL) – Developed with Bonnie Wilson, Dallas, TX; Lime Juice (375 mL) – Developed with Luke Andrews, Chicago, IL; Lemon Juice (375 mL) – Developed with Tenzin Samdo, Boston, MA; Simple Syrup (375 mL) – Developed with Sadiyyah Iddeen, Atlanta, GA; Mint Syrup (375 mL) – Developed with Juyoung Kang, Las Vegas, NV; Mule Mix (750 mL) – Developed with Vincent Stipo, Philadelphia, PA; Old Fashioned Mix (750 mL) – Developed with Matthew Biancaniello, Los Angeles, CA; and Manhattan Mix (750 mL) – Developed with Robert Porter, Phoenix, AZ. The Cocktail Artist(TM) line features a complete set of "go to" bar ingredients and mixes, each carefully developed with an Award Winning Mixologist. Now available at Walmart stores nationwide.
_____________________________________________________________________________________________________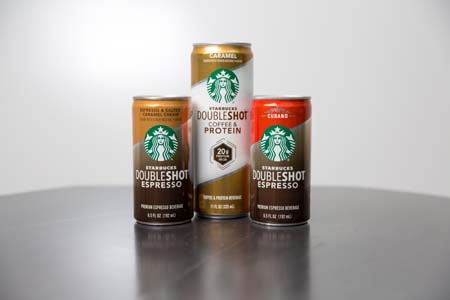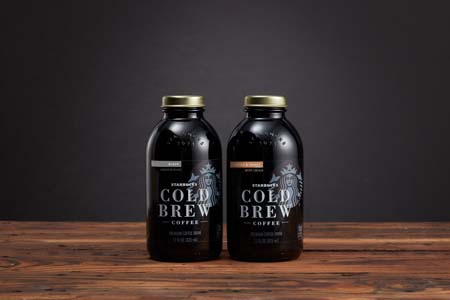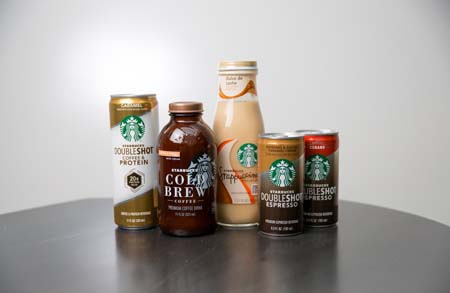 Starbucks Introduces New Coffees On The Go
Starbucks customers have new ways to get their coffee on the go this spring with Starbucks ready-to-drink beverages, including the new Cocoa & Honey with Cream Starbucks® Cold Brew and a Cubano Starbucks® Doubleshot Espresso inspired by Cuban coffee. Beverages are available where groceries are sold. The same smooth flavor of Starbucks® Cold Brew Blend slow-steeped in Starbucks® stores is also one of Starbucks most popular ready-to-drink beverages. This season, customers can try the new Cocoa & Honey with Cream Starbucks® Cold Brew, joining black, unsweetened Starbucks Cold Brew launched in 2016. Cocoa & Honey with Cream Starbucks® Cold Brew is rolling out to grocery stores starting with the West Coast, Northeast, Southeast and Great Lakes regions. Unsweetened Starbucks Cold Brew is also available in grocery and select Starbucks stores nationwide this summer.
_____________________________________________________________________________________________________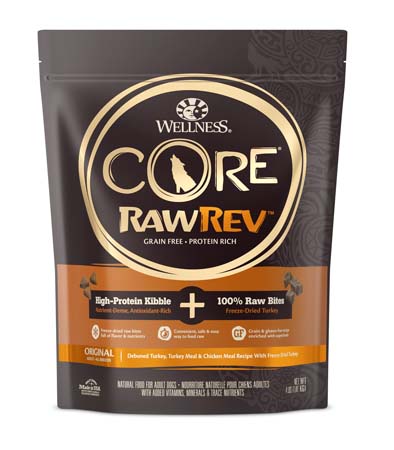 Wellness® CORE® Launches First Raw And Freeze-Dried Recipes For Dogs
Wellness® Natural Pet Food has unveiled its first line of grain-free, raw meals and treats for dogs, Wellness® CORE® RawRev™ and Wellness® CORE® 100% Freeze-Dried Treats for dogs, marking the brand's first foray into the quickly-growing category of raw nutrition for pets. Wellness CORE RawRev combines high-protein, grain-free kibble with 100 percent pure bites of freeze-dried meat for a delicious topper, snack or complete and balanced meal. Wellness CORE 100% Freeze Dried Treats are made with just a single raw ingredient to deliver high protein with delicious flavor. At just two calories per treat, they are grain, gluten and filler free. Wellness CORE RawRev is available in three delicious flavors for dogs, Turkey, Lamb and Turkey Small Breed recipes, and Wellness CORE 100% Freeze-Dried Treats are available in four meaty flavors for dogs Boar, Salmon, Turkey and Beef.
"Our Wellness CORE line of protein-focused recipes is the perfect home for RawRev and our 100% Freeze Dried Treats. Our dogs instinctively crave raw animal protein and these new recipes deliver the raw taste dogs love while making it easy and safe for pet parents to introduce raw nutrition into their dog's diets." said Chanda Leary-Coutu, Director of Consumer Experience at WellPet. "Like all our recipes, they're crafted with carefully sourced, thoughtfully prepared ingredients, but then the raw protein is freeze-dried to lock in nutrients in their purest form."
_____________________________________________________________________________________________________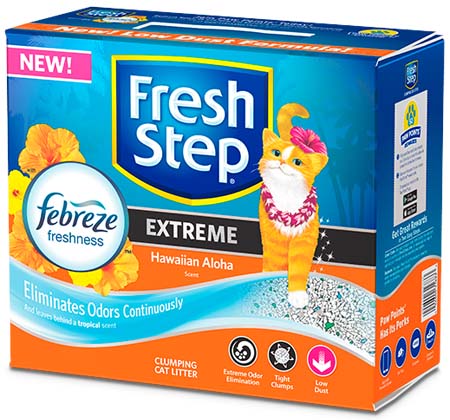 Fresh Step® Litter Debuts Hawaiian Aloha Scent With Febreze
Fresh Step® Litter is committed to providing a superior odor-eliminating litter to meet cat and cat owners' needs and preferences. Designed with both in mind, Fresh Step will debut its latest product innovations in early 2017. Cat owners can now purchase Fresh Step's superior odor-eliminating litter with the new Febreze® Hawaiian Aloha™ scent. Fresh Step® with the power of Febreze® Hawaiian Aloha™ scent brings a popular, consumer-desired, in-home scent to the litter box as the newest product in the Fresh Step® with the power of Febreze® family.
"We understand every cat lover has a unique aesthetic and scent preference for their home, which prompted us to create new innovations that would speak to each different style," said Fresh Step Brand Manager, Jennifer Schneider.
_____________________________________________________________________________________________________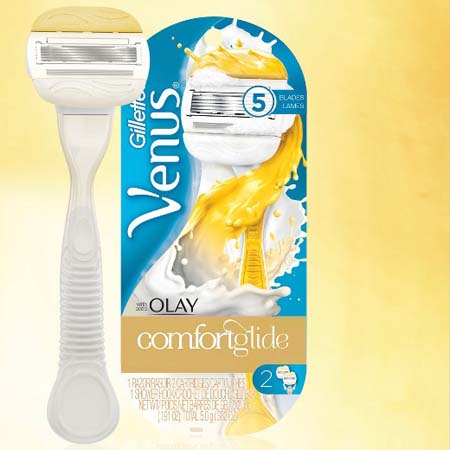 Gillette Venus ComfortGlide With Olay Introduced
Now, Gillette Venus has a solution for the 96% of women who experience discomfort while shaving with the introduction of Gillette Venus ComfortGlide razors, which have flexible moisture bars to glide seamlessly over and into every curve of a woman's body, offering unsurpassed comfort without sacrificing closeness. Wetting the razor activates the built-in moisture bars, releasing a light lather with each stroke, allowing the razor to glide seamlessly all over the body. Their unique flexibility allows them to be in constant contact with the skin surface, providing lubrication before and after the blades touch the skin to enable a comfortable, smooth glide with each stroke. The Gillette Venus ComfortGlide collection offers both three- and five-blade razors, two of which combine Gillette Venus' expertise in hair removal with the advanced skincare experience of Olay: Gillette Venus ComfortGlide with Olay and Venus ComfortGlide with Olay Sugarberry; and Gillette Venus ComfortGlide Freesia, White Tea and Vanilla Crème.
_____________________________________________________________________________________________________

Philadelphia Introduces Philadelphia Cheesecake Cups
Philadelphia Cream Cheese has launched Cheesecake Cups, which satisfy desires for a sweet, creamy treat. Philadelphia Cheesecake Cups are a sweet treat in a pre-portioned cup without artificial flavors or dyes. Found in the ready-to-eat desserts aisle and made with real ingredients like fresh milk, real cream and real fruit, chocolate or caramel topping, these dessert cups are a great way to have creamy cheesecake your way anytime. Philadelphia Cheesecake Cups are available in four indulgent flavors, including Cheesecake with Strawberries, Cheesecake with Milk Chocolate Sauce, Cheesecake with Cherries and Cheesecake with Salted Caramel Sauce. Philadelphia Cheesecake Cups are available at retailers nationwide.
_____________________________________________________________________________________________________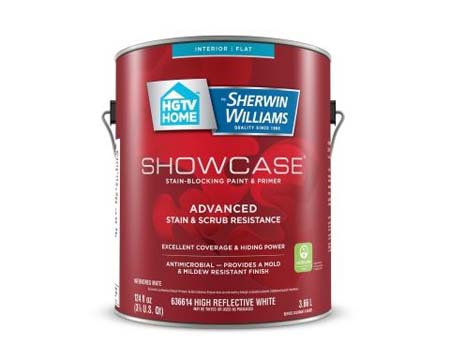 HGTV HOME™ By Sherwin-Williams Introduces Four Paint Products At Lowe's
HGTV HOME™ by Sherwin-Williams, has unveiled four new products available exclusively at Lowe's. The products include Showcase® Interior Paint & Primer, a new and improved formula with more durability, hiding power and coverage than ever before; WeatherShield® Exterior Paint & Primer, an advanced all-weather exterior paint; Interior & Exterior High Gloss Paint & Primer, a durable paint that provides a glass-like enamel finish; and Ceiling Paint & Primer, a high-hiding, spatter-resistant ceiling paint. The introduction of these exceptional new products coupled with the sixteen designer-inspired Color Collections, each featuring twenty coordinating colors, makes it simple for customers to confidently select the right paint and colors for every project, every time. These new paints will be available for purchase in time for spring painting season.
"At HGTV HOME by Sherwin-Williams we are constantly looking for ways to meet and exceed our customer's expectations by providing them with high-quality, high-performance paints that feature the latest in innovation, technology and color," said Andrew Kinnen, Senior Director of Paint Marketing for Sherwin-Williams' Diversified Brands Division. "Combined with our current offerings, like our best-in-class paint, INFINITY®, with complete one-coat coverage, homeowners won't need to look beyond HGTV HOME by Sherwin-Williams at Lowe's to find beautiful and premium painting solutions for all areas of their home."
_____________________________________________________________________________________________________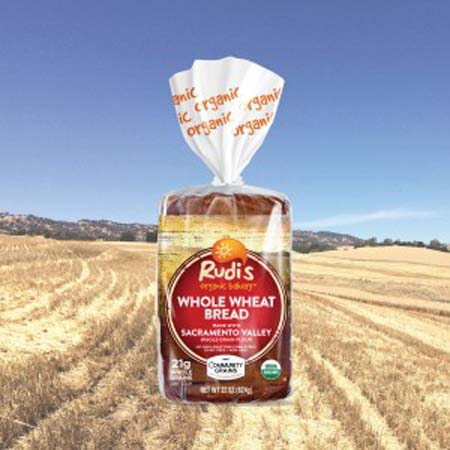 Rudi's Organic Bakery® Launches Organic Bread Line With Community Grains
Rudi's Organic Bakery®, one of the country's largest organic bread brands, has launched two new breads in partnership with Community Grains, a company dedicated to improving supply chain traceability through partnerships with local grain farmers. Rudi's Organic Bakery® Whole Wheat Bread made with Sacramento Valley Whole Grain Flour and Whole Wheat Bread made with Hungry Hollow Whole Grain Flour is launching at Whole Foods Markets nationwide. The new breads allow consumers to trace the grain used in each loaf back to the farm where it was grown. Community Grains is involved in every step of flour production, from sourcing seed and surveying its growth through harvest, to preserving the grain's essential nutrients and robust flavors with whole milling. Extensive grain information can be found on the packaging of the new breads, with additional sourcing details available on the Rudi's Organic Bakery® website and the Community Grains website.
"Our partnership with Community Grains allows us to provide even more insight for our consumers into how our breads are made," said Leah Dunmore, Vice President, Marketing, Better-For-You Pantry at The Hain Celestial Group, Inc. "Our new Rudi's Organic Bakery® Whole Wheat Bread made with Sacramento Valley Whole Grain Flour and Whole Wheat Bread made with Hungry Hollow Whole Grain Flour are baked with an eye to preserving nutrients and supporting local farmers and grain processors with unique grains."
_____________________________________________________________________________________________________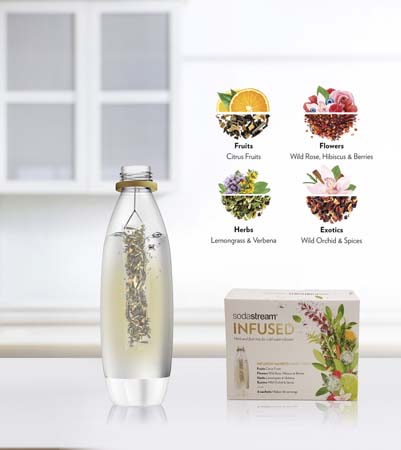 SodaStream Unveils Infusions Line
SodaStream International has released its new Infusions 'chilled brew' product line. The release of the brand's most innovative product, which features single use sachets to deliver invigorating herb and fruit blends, represents the launch of a new category within the booming flavored water industry. When suspended inside a freshly carbonated SodaStream bottle of cold sparkling water, the Infusion sachet allows flavors to permeate the water, with just a hint of herbs and fruit flavors. Each sachet infuses one SodaStream bottle of sparkling water. SodaStream is the first beverage brand to use the innovative concept of infusion, to enrich fresh carbonated water with herb and spice blends. Infusions are offered in four artisanal blends: Citrus Fruits; Lemongrass and Verbena; Wild Rose, Hibiscus and Berries; and Wild Orchid and Spices.
"Inspired by the world of tea, consumers are now empowered to bring the goodness of nature's garden into their sparking water creations," said Daniel Birnbaum, CEO, SodaStream International. "This is one of the most exciting and creative product initiatives I've worked on because it takes water into a completely new and unexpected experience. I hope millions of consumers will share my excitement with our Infusions."
_____________________________________________________________________________________________________
New Evolution Fresh Coolers Feature Cold-Pressed Juice And Cold-Brewed Tea
Evolution Fresh has introduced three new juice blends that combine cold-pressed juice with cold-brewed tea. Refreshing and hydrating Evolution Fresh® Coolers will be available at participating grocery retailers nationwide. These new beverages continue to drive growth and innovation for the company's beverage portfolio. Evolution Fresh® Coolers are made without added sweeteners, flavors or preservatives and deliver a smooth and refreshing finish with a layered taste. The Coolers are available in 11 fluid-ounce bottles and have less than 100 calories each in three flavors: Tropical Hibiscus Cooler – Tropical pineapple juice and hibiscus tea with notes of watermelon and citrus. Raspberry Citrus Cooler – Combines the sweet tart of raspberry with a hint of watermelon and green tea. Blueberry Mint Cooler – Light, refreshing blueberry juice is mixed with a hint of watermelon and green tea.
"We're excited to launch our new Evolution Fresh® Coolers that combine our high quality cold-pressed juice with the smooth taste of cold-brewed tea, perfect for refreshment and hydration," said Ryan Ziegelmann, general manager, Evolution Fresh.
_____________________________________________________________________________________________________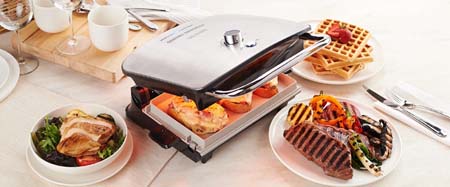 Spectrum Brands Debuts Its Newest Products From George Foreman Brands
Spectrum Brands Holdings is debuting new grills from the George Foreman® brands. The George Foreman® Five Serving Grill & Broil™ is the brand's latest invention in fast and simple at-home cooking. The Grill & Broil takes the classic George Foreman grill and combines it with the convenience of countertop broiling: allowing users to grill, broil, and melt all in one appliance, providing endless meal options. The brand will also introduce its new Rapid Grill Series, the fastest George Foreman grills with enhanced heating technology. The new series features faster pre-heat and more even cooking (than prior George Foreman grills) along with extendable hinges, tilting slopes, variable time and temperature settings, and digital displays.
_____________________________________________________________________________________________________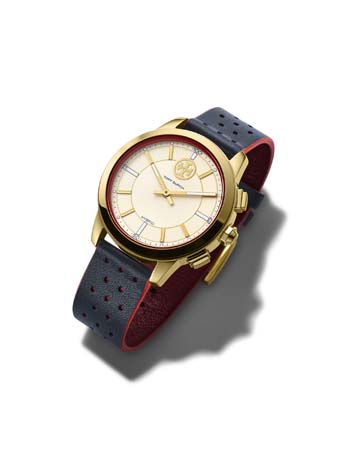 Tory Burch Launches First Hybrid Smartwatch
American lifestyle brand Tory Burch is introducing its first line of smartwatches for Holiday 2017. The new line is based on THE COLLINS -a clean-lined, menswear-inspired design that is one of the brand's bestselling watches. It will be available in four distinct styles including a navy perforated leather strap with pops of red; a grosgrain fabric strap in a classic navy and ivory color combination; and gold-tone bracelets with toprings in orange or navy. The Tory Burch Collins hybrid smartwatch is the ultimate convergence of Tory Burch design and wearable technology, bringing together the elegance and simplicity of an analog watch with the capabilities of a world-class activity tracker. It has the ability to sync to a smartphone via Bluetooth® and a dedicated app, compatible with iPhone® and Android™ phones. The Tory Burch Collins hybrid smartwatch line will be available in select Tory Burch boutiques and at select department stores beginning Holiday 2017.
_____________________________________________________________________________________________________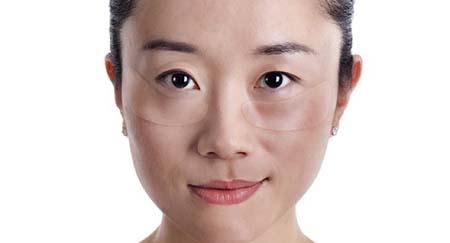 Wrinkles Schminkles Forms Retail Partnership With Nordstrom
Wrinkles Schminkles™, the innovative skincare brand bringing its passionate consumers 100% Medical Grade Silicone Pads to treat wrinkles, has launched its retail partnership with Nordstrom. By securing the Silicone Pad face down on the skin, the skin is kept taut so it can't crease or wrinkle while the healing properties of the medical grade silicone create hydration, moisture and bring blood flow to the surface of the skin which can help to stimulate collagen. Recommended by doctors, dermatologists, plastic surgeons and beauty professionals, these anti-aging, anti-invasive and affordable silicone pads produce immediate results after the first nights use as well as cumulative results overtime.
"Since officially launching in the U.S. less than one year ago, we have seen significant growth from our US consumer base and we are incredibly excited to be stocked with a retailer like Nordstrom," said Gabrielle Requena founder of Wrinkles Schminkles.
With a French father and having spent half of her upbringing in France browsing through the 'parfumeries', Gabrielle has beauty treatments and graceful beauty in her blood. Wrinkles Schminkles embodies the perfect combination of the French and Australian ideals of beauty; the French attitude to ageing gracefully and the Australian attitude to simple but highly effective beauty treatments.
_____________________________________________________________________________________________________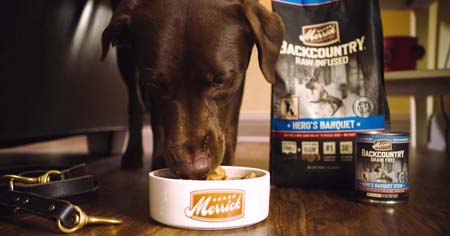 New Merrick Backcountry Hero's Banquet Recipes Launch
Merrick Pet Care is expanding its partnership with K9s For Warriors with the launch of Merrick Backcountry Hero's Banquet recipes, a new lineup of natural dog food & treats to raise awareness for K9s For Warriors' work pairing service dogs with military veterans suffering from post-traumatic stress disability (PTSD). Three new Hero's Banquet recipes will be part of Merrick's Backcountry line, which was introduced in 2015. The Merrick Backcountry Hero's Banquet recipes include a protein-packed kibble infused with freeze-dried raw meat; a complementary wet food; and a meaty soft & chewy dog treat. Recipes are making their ways to stores this spring. The new Merrick Backcountry Hero's Banquet recipes build on Merrick's million dollar partnership by giving pet parents a way to support K9s For Warriors while feeding a nutritious, ancestral canine diet to their dogs. Beyond the new recipes, Merrick provides all the food and treats for K9s for Warriors and has since 2015. Last year, Merrick also committed $250,000 to complete clinical research showing the effective role service dogs play in the treatment of PTSD among American military veterans.
"We are incredibly proud to partner with K9s For Warriors as their work is not only saving the lives of our veterans, but rescue dogs, too," said Greg Shearson, CEO of Merrick Pet Care. "Our new Merrick Backcountry Hero's Banquet recipes are another way we're hoping to raise awareness for K9s For Warriors important mission of helping veterans find the support and comfort they need in a true best friend, their best dog ever."
_____________________________________________________________________________________________________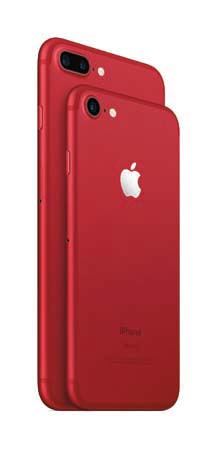 Apple Introduces iPhone 7 & iPhone 7 Plus (PRODUCT)RED Special Edition
Apple® has introduced iPhone® 7 and iPhone 7 Plus (PRODUCT)RED Special Edition in a vibrant red aluminum finish, in recognition of more than 10 years of partnership between Apple and (RED). This gives customers an unprecedented way to contribute to the Global Fund and bring the world a step closer to an AIDS-free generation.
"Since we began working with (RED) 10 years ago, our customers have made a significant impact in fighting the spread of AIDS through the purchase of our products, from the original iPod nano (PRODUCT)RED Special Edition all the way to today's lineup of Beats products and accessories for iPhone, iPad and Apple Watch," said Tim Cook, Apple's CEO. "The introduction of this special edition iPhone in a gorgeous red finish is our biggest (PRODUCT)RED offering to date in celebration of our partnership with (RED), and we can't wait to get it into customers' hands."
_____________________________________________________________________________________________________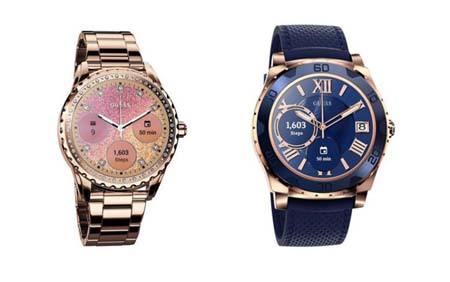 GUESS Watches Powered By Android Wear 2.0 Introduced
GUESS Watches has added watches powered by Android Wear, Google`s smartwatch platform, to its GUESS Connect wearable tech timepiece category, available Fall/Winter 2017. The new relationship with Google(TM) and Qualcomm Technologies, Inc. perfectly pairs a leader in fashion with pioneers in technology. GUESS Connect will run Android Wear 2.0, the most significant update Google(TM) has made since the platform launched over two years ago. The new timepieces are powered by the Qualcomm® Snapdragon(TM) Wear 2100 processor, especially designed to support new and enhanced wearable experiences for consumers. This highly integrated processor aims to support sleek designs and always-on connectivity, while delivering smart sensing use cases. GUESS Connect works with both iOS and Android smartphones. GUESS Watches takes this lifestyle connectivity and combines it with style in its collection for Ladies and Men. The customization features and personal creation of the watch speaks to the diverse audience of the GUESS brand. Paying special attention to size, the Ladies version is a comfortably chic 41mm case. Clear crystals surround the case in a variety of silver, gold, and rose gold variations, making this a stand out look for today`s fashionista. A sleek 44mm case hosts a variety of dress and sport styles for the man who wants versatility in his watch accessory. Over a hundred combinations of display face, color, and sub dials are available.
_____________________________________________________________________________________________________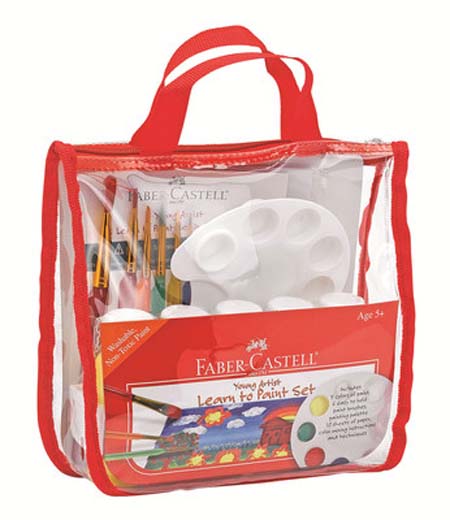 Faber-Castell® To Launch Collection At Target Stores Nationwide
Target is set to delight art lovers across the country with the launch of Faber-Castell USA®'s Premium Children's Art Products brand. The 12 piece collection will include spring inspired art kits as well as classic staples for young artists to explore. Faber-Castell's Premium Children's Art Products feature all-inclusive young artist sets with an assortment of tools for metallic fun, drawing, coloring and painting. From paint to paper, this Young Artist Learn to Paint Set includes everything a young painter needs to create awesome masterpieces, now available at Target nationwide.
Faber-Castell's Premium Children's Art Products feature all-inclusive young artist sets with an assortment of tools for metallic fun, drawing, coloring and painting. From paint to paper, this Young Artist Learn to Paint Set includes everything a young painter needs to create awesome masterpieces, now available at Target nationwide.
"Among the most recognized retailers in America with a truly creative vision, Target is a spectacular place for us to be," said Christa Trivisonno, Brand Manager for Premium Children's Art Products. "We couldn't be more thrilled with providing our exciting art kits with Target customers across the country." New products available include:
_____________________________________________________________________________________________________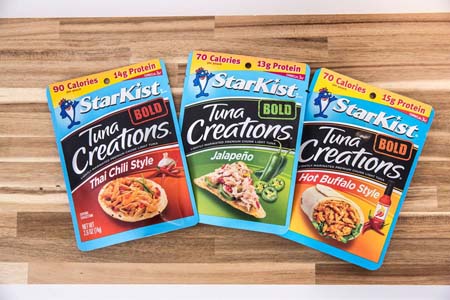 StarKist® Goes Bold With New Tuna Creations Pouch Flavors
StarKist Co., a food company that provides trusted, healthy, and shelf-stable seafood products in the United States, has launched three new BOLD product innovations that add to their growing StarKist Tuna & Salmon Creations® line of single-serve pouch products. Each BOLD pouch features a convenient, tear-open and no-drain design, making it easy to enjoy premium tuna or salmon straight from the pouch or in a simple meal, while providing protein to help stay fueled. The gluten-free varieties of BOLD flavor pouches are available now: Tuna Creations® BOLD Thai Chili Style; Tuna Creations® BOLD Jalapeño; and Tuna Creations® BOLD Hot Buffalo Style.
"More than ever, consumers are craving bolder flavors and everyday convenience," said Andy Mecs, Director of Marketing & Innovation, StarKist Co. "Through ongoing innovation, our new Tuna Creations BOLD line meets both of these needs – the Thai Chili Style, Jalapeño and Hot Buffalo Style flavors offer that bold 'kick', while the on-the-go-pouch provides the convenience to simply tear, eat and go."
_____________________________________________________________________________________________________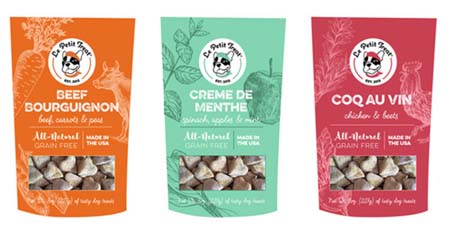 Le Petit Treat Releases New Line Of Allergen Free Gourmet Dog Biscuits
Le Cordon Bleu® trained chef Gigi Samandari, the founder of Le Petit Treat, has released new premium dog biscuits that are inspired by the flavors of France and use all-natural, non-allergenic, grain-free ingredients which are 100% made in the USA. The treats are made in small batches, using only grain-free, premium food-grade ingredients. The flavors are inspired by classic French dishes like Quiche Lorraine and Coq au Vin with new packaging that has a sophisticated yet vintage look.
"I was inspired by the French tradition of using local, fresh ingredients for all their recipes. I wanted to bring that same spirit to Le Petit Treat, which is why we use only locally sourced real meats and veggies and grain-free flours for all our treats," said founder and chef Gigi Samandari.
_____________________________________________________________________________________________________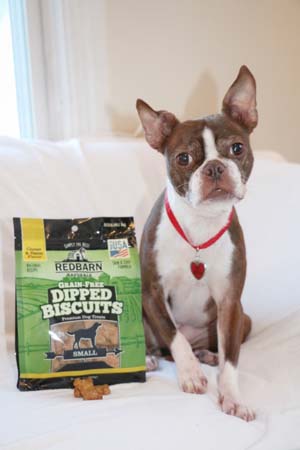 Redbarn Pet Products Debuts New Superfood Dog Food And Treats
Redbarn Pet Products has launched its newest dog treat, Grain-Free Dipped Biscuits. The biscuit is available in two sizes, small and large, to help different sized dogs enjoy a treat while maintaining their daily calorie intake levels to support weight maintenance. Grain-Free Dipped Biscuits are available in two flavors, Peanut Butter and Cheese n' Bacon, to help pet owners cater to their pet's preferred taste. Peanut Butter helps support your dog's joint health, while Cheese n' Bacon contains ingredients that help support keeping their coat healthy. Picky eaters won't be able to resist the highly palatable coatings made with real cheese or peanut butter.
Redbarn co-owner Howard Bloxam, said, "After countless tries to make the tastiest biscuit possible, we were able to produce our new grain-free biscuits dipped in one of two tasty coatings. I'm delighted that dogs everywhere will have a new, favorite, and most importantly healthy, dog treat." "Look for the "Made in the USA" label, which means that the product ships straight to stores from our Great Bend, Kansas plant," Bloxam added.
_____________________________________________________________________________________________________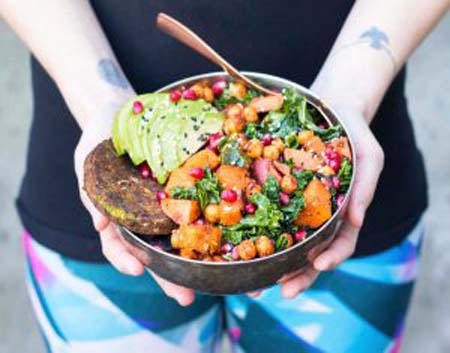 Dr. Praeger's Taps Veggie Expertise To Launch New Line Of Bowls
Dr. Praeger's is tapping into one of the hottest healthy food trends with its newest product innovation: flavorful, plant-driven bowls. The line of heat-and-eat bowls features both classic favorites as well as globally-inspired flavor pairings in six satisfying varieties spanning breakfast to dinner: Mediterranean Falafel Bowl – Falafel, hummus and harissa covered cauliflower over a bed of quinoa and hemp heart tabbouleh. Gluten Free and vegan; Veggie Masala Bowl – A flavorful stew of veggies, lentils, kidney beans and tofu mixed with traditional Indian sauce over a bed of quinoa. Gluten Free; Egg White & Kale Breakfast Bowl – Cage free scrambled egg whites, kale, potatoes, onions and peppers, topped with cheddar cheese. Gluten Free; Huevos Rancheros Breakfast Bowl – Cage free egg whites, black beans, potatoes, salsa and cheese atop a corn tortilla. Gluten Free; Mac & Cheese Bowl – Wagon wheel pasta and creamy cheddar cheese (with hidden veggies!); and Hearty Breakfast Bowl – Cheesy cage free scrambled eggs, potatoes and a side of Silver Dollar pancakes. The cheese is made with hidden veggies, like carrots, sweet potatoes and butternut squash.
"More than 22 million Americans describe themselves as flexitarian, whether they're looking to incorporate more plant-based foods or reduce meat intake with fish," said CEO Larry Praeger. "We're cooking up new recipes for a whole new generation of eaters who don't want to sacrifice health for convenience."
_____________________________________________________________________________________________________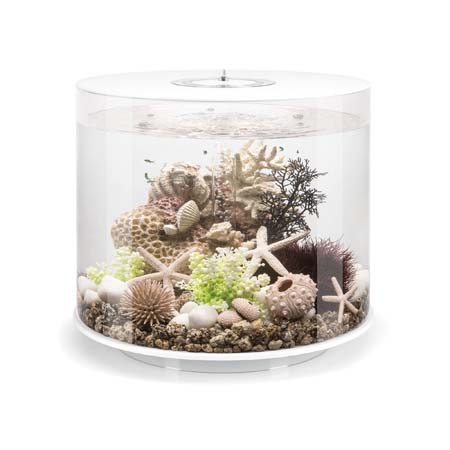 OASE biOrb® TUBE Aquarium Features Innovative Design
OASE, the global leader in creative water design, has introduced a new line to its impressive collections of sleek, low-maintenance biOrb® aquariums. The new biOrb® TUBE aquariums feature a cylindrical-profile with a unique 360° transparent view and an unprecedented array of multi-color LED lighting options with easy remote control customization. The modern TUBE collection is crafted with durable acrylic that achieves increased visibility over typical glass aquariums, while also enhancing the awe-inspiring LED illumination options. Available with standard or multi-color remote-controlled LED lighting, the minimalist design of the TUBE can set the ambiance of a room or blend easily into the décor of any home. The TUBE is available in either a stylish white or black trim and sized to accommodate four or nine gallons of water.
"Gone are the days of ordinary traditional, bulky aquariums," said Leslie Lancaster, marketing coordinator for OASE biOrb. "We are reinvigorating the fish-keeping hobby with modern designs that provide top-of-the-line filtration to ensure a beautiful, low-maintenance approach to keeping an aquarium pristine. This is a win-win for the retailer looking to increase sales with an exciting new style."
_____________________________________________________________________________________________________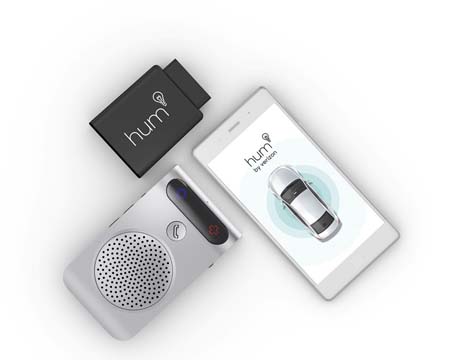 Verizon Expands Hum Lineup With New Premium HumX Service
Verizon is launching an expanded Hum product lineup, to make driving experiences safer, smarter and more connected. For the first time, Hum customers can choose between three options, including the premium HumX service, which includes a brand-new Wi-Fi hot spot capability, premium hardware and a new mobile app. The new Hum app can be downloaded from Google Play and the App Store for both current and new customers. The HumX premium hardware package contains a 4G LTE OBD-II device and a stainless-steel Bluetooth® speaker that clips to a car's visor. The speaker supports HD voice for optimal audio quality and has LED touch icons for contacting Hum customer support functions such as roadside assistance, mechanics' hotline and emergency assistance. The HumX Wi-Fi hot spot capability allows up to 10 devices to stream content over the nation's largest and most reliable 4G LTE network.
"Whether you're enjoying the premium HumX with Wi-Fi hot spot, utilizing core features with Hum+ or introducing yourself to Hum with the free app, you can now feel more connected than ever," said Michael Maddux, director of product at Verizon Telematics. "It's the ideal platform for people who want to know more about their vehicle's performance, improve their driving, or have peace of mind knowing they can reach Hum's 24/7 roadside assistance at the press of a button."
_____________________________________________________________________________________________________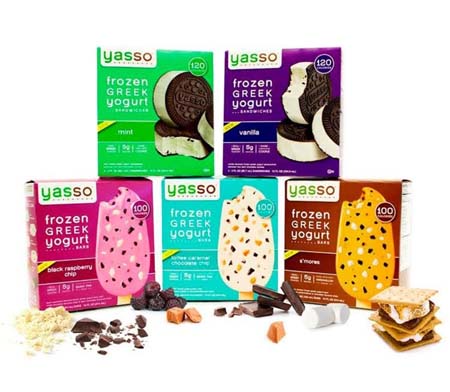 Yasso® Frozen Greek Yogurt Unveils First Of Its Kind Sandwich Format
Yasso Frozen Greek Yogurt, one of the fastest growing dessert brands in the country, has introduced a first of its kind sandwich format in Mint and Vanilla flavors. The launch of the new sandwich line further cements Yasso's positioning as the leader in better-for-you desserts with a perfect blend of decadent taste and superb nutritionals. Not just any cookie, these two sandwich offerings use a unique, round, dark chocolate wafer to hold a thick layer of creamy Greek yogurt for a portable dessert you can enjoy daily, without the guilt. Truly a game changer and innovative product offering, the new Yasso sandwiches contain only 120 calories and 5 grams of protein per sandwich.
_____________________________________________________________________________________________________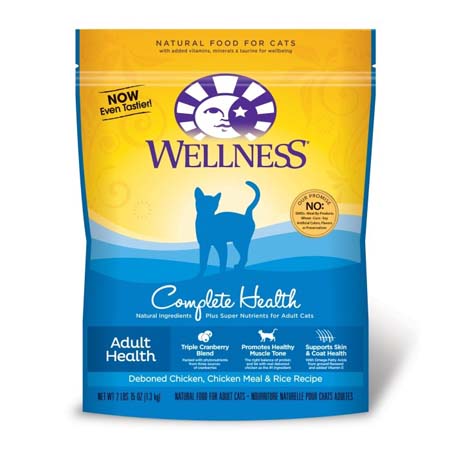 Wellness® Complete Health® Cat Food Introduced
Wellness® Natural Pet Food introduced 28 new and improved Wellness® Complete Health® recipes, giving cat parents more grain-free options to choose from in a variety of flavors, forms and textures. From smooth pates to fresh cuts of savory protein in rich gravies, the new recipes offer tantalizing flavors and textures, in complete and balanced meals for cats-without grains or fillers. By taking out the grains, cats are able to enjoy more protein-packed meals filled with nutrient-rich fruits, vegetables and botanicals that keep them feeling satisfied and healthy, meal after meal and year after year.
"Cats can be notoriously picky eaters, so it is important that cat parents have a wide selection of wholesome, grain-free recipes to choose from," says Chanda Leary-Coutu, Director of Consumer Experience for WellPet. "We've crafted each new recipe with carefully-sourced and thoughtfully prepared ingredients in exciting new textures to bring more love and joy to mealtime for cats."
_____________________________________________________________________________________________________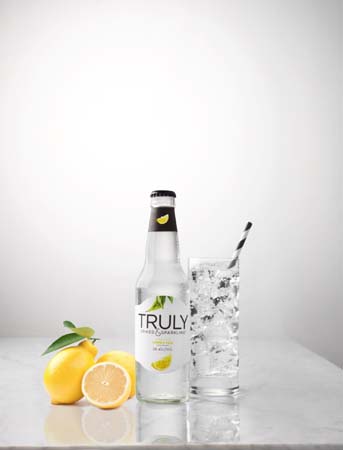 New Truly Spiked & Sparkling Lemon & Yuzu Water Introduced
Truly Spiked & Sparkling has launched its newest style, Truly Spiked & Sparkling Lemon & Yuzu, now available nationwide. Truly Spiked & Sparkling has caught fire amongst drinkers and has quickly become the go-to spiked sparkling water, a category poised to be this spring and summer's biggest alcohol trend. Truly Spiked & Sparkling is a clean, refreshing alternative to wine, beer and cocktails, and offers many of the attributes health-conscious drinkers look for today at just 100 calories, 1 gram of sugars, 5 percent ABV, and is naturally gluten free. New Truly Spiked & Sparkling Lemon & Yuzu features a Japanese fruit called yuzu, which has been trending in the U.S. culinary scene. Yuzu is known for its refreshing taste, distinct aroma and a subtle tartness that isn't found in other citrus fruits. Truly Spiked & Sparkling Lemon & Yuzu combines this unique flavor with the more familiar lemon for an overall bright, refreshing and citrusy drink.
_____________________________________________________________________________________________________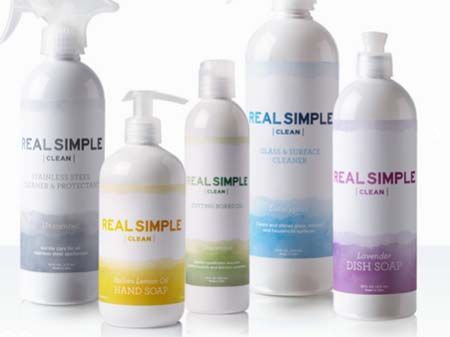 Time Inc.'s REAL SIMPLE Brand Launches Real Simple Clean Product Line
Time Inc.'s REAL SIMPLE, the everyday essential for today's time-pressured woman, has launched its new cleaning product line, Real Simple Clean. The products are made from eco-responsible ingredients, feature recyclable packaging and are cruelty free. Lab Clean, Inc, a manufacturer and distributor of eco-responsible home and automotive care products, is producing the line. At launch, the line includes twelve cleaning products including washing machine cleaner, leather furniture cleaner and conditioner, glass and surface cleaner, hand soap and other eco-responsible solutions. The products feature essential oils ranging from Fresh Citrus and Eucalyptus to Lavender and Rosemary Mint.
_____________________________________________________________________________________________________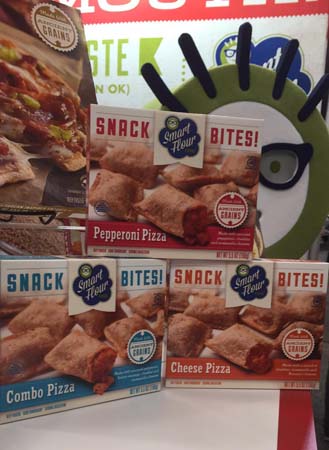 Smart Flour Foods Introduces Snack Bites With The Power Of Ancient Grains
Smart Flour Foods, a leading provider of premium, ancient-grain based frozen pizzas, is introducing Snack Bites. This lineup of better-for-you pizza bites provides a wholesome, innovative and cleaner take on a popular snacking favorite. Made with the company's proprietary flour blend of the ancient grains sorghum, amaranth and teff, this tasty lineup also features the superfood addition of chia. Available in the traditional and time-tested pizza flavors Three Cheese, Uncured Pepperoni and Pepperoni & Sausage Combo, Smart Flour Foods' Snack Bites are filled with a real, hormone-free cheddar and mozzarella cheese blend, along with uncured, vegetarian-fed, and antibiotic, nitrate and nitrite-free pepperoni in the meat versions. Smart Flour Foods' Snack Bites will become available in select retailers nationwide this summer.
"Today's health-conscious parents are placing extra care into the food choices they make for themselves and their family and seeking out healthier options that don't sacrifice great taste," said Charlie Pace, Smart Flour Foods' President and CEO. "Pairing the comfort-food taste of classic pizza with on-trend, healthier ancient grains, our Snack Bites give people of all ages a convenient and guilt-free treat that they can enjoy together."
_____________________________________________________________________________________________________
The Coca-Cola Company Appoints Francisco Crespo Chief Growth Officer
The Coca-Cola Company has appointed Francisco Crespo, who currently serves as President of the Mexico business unit, to fill the newly created role of Chief Growth Officer. A 28-year company veteran, Crespo will lead the company's global marketing, corporate strategy, and customer and commercial leadership teams to create a consolidated team with a clear mandate for driving global growth. This role will lead the evolving category cluster model focused around five beverage categories: sparkling, juice/dairy/plant-based, tea and coffee, water and enhanced waters and energy. Crespo is uniquely qualified for this role, having successfully led the expansion of Coca-Cola's total beverage portfolio in each of the key Latin America markets where he has worked. Since 2013, he has overseen the continued expansion of products and brands in Mexico, which is one of the company's most important international business units.
_____________________________________________________________________________________________________
Brinker International Names Steve Provost CMO Of Chili's
Brinker International has named Steve Provost executive vice president and chief marketing and innovation officer of Chili's® Grill & Bar. In this role, Provost will lead the brand's consumer insights, culinary innovation and marketing teams. Provost joined the Brinker family in 2009 as senior vice president of marketing for Maggiano's Little Italy® and later that year transitioned to serve as brand president. Prior to Brinker, Provost held various marketing positions as executive vice president and chief marketing officer of Quiznos®, senior vice president of franchising and vice president of marketing for Kentucky Fried Chicken® and chief marketing and innovation officer for Long John Silver's and A&W brands.
_____________________________________________________________________________________________________
Hilton Appoints Jonathan Witter Chief Customer Officer
Hilton has named Jonathan (Jon) Witter as Chief Customer Officer. In this newly created role, he will oversee the Global Brands, Marketing, Loyalty & Partnerships, IT and Strategy teams. Witter has extensive background in these functional areas, most recently serving as President of Retail and Direct Banking at Capital One Financial Corporation. He will report to Christopher J. Nassetta, president and CEO of Hilton, and serve as a member of the executive committee.
_____________________________________________________________________________________________________
D&P Custom Lights and Wiring Systems Introduces New Battery-Operated In-Motion Signage™
D&P Custom Lights & Wiring Systems has introduced its new battery-powered line of signs, In-Motion Signage™. Energy conservation has been an ongoing topic for the last decade, and D&P Custom Lights continuously works to provide its customers with state-of-the-art "greener" options which not only save on energy, but on costs as well. D&P's new product, In-Motion Signage, provides the energy-saving features of an LED, without the plug, and goes the extra mile by offering a motion sensor feature which further conserves the battery and helps to gain the attention of any nearby customer. In order to cater to all types of preferences and needs, In-Motion Signage offers two different battery options: Four 12-Volt Batteries and Rechargeable Battery. The need for flexibility is important in today's hustle-and-bustle environment which is why D&P has included the ability to change out the graphics within the sign. In-Motion Signage is a step towards having more fluid options for signs and displays. Its mobile design, interchangeable graphics capabilities, and use of motion sensors to both conserve battery life and gain the customer's attention truly allows this product to stay "in motion." For more information, visit, (Web Site) www.dandpcustomlights.com
_____________________________________________________________________________________________________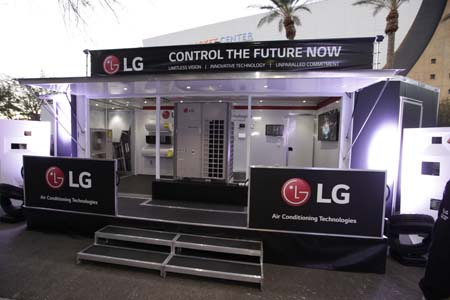 LG Roadshow Brings Advanced Air Conditioning Technologies To Customers
On the heels of brand-new air conditioning product launches, technology leader LG Electronics is reinforcing its deep commitment to the future of the HVAC industry by introducing the "LG Technology Roadshow" – a unique LG mobile showroom on wheels – providing customers across the United States an opportunity for a hands-on experience with LG's latest air conditioning technologies. LG unveiled the future of the connected building with the launch of its new controls platform, LG MultiSITE™ – with the goal of supplying building owners the tools they need to make the best operational choices for their businesses and bottom lines. LG also launched the Multi V 5, the new flagship product in LG's state-of-the-art air-source VRF systems, which not only has reduced space and weight requirements, but also helps to reduce installation costs. Both innovations will be featured in the "LG Technology Roadshow," which will be touring the United States throughout 2017, starting in California. The 30-foot-long mobile showroom, which displays more than a dozen air conditioning innovations, is designed to help educate engineers, contractors, architects and building owners across the country about advances in commercial and residential comfort systems. "The LG Technology Roadshow demonstrates our unparalleled commitment to both our customers and the future of the HVAC industry. We look forward to enabling potential customers to experience our technologies firsthand and understand how they can improve every installation, from retrofits to new builds," said Kevin McNamara, senior vice president, Air Conditioning Technologies, LG Electronics USA. Kicking off recently in Los Angeles, the roadshow is scheduled to make stops this spring in Bakersfield, Fresno, Lake Tahoe, San Francisco and Sacramento, Calif; Portland, Ore.; Seattle, Wash.; Reno, Nev.; and Irving, Texas – and then move East for the remainder of the year. (Web Site) www.lghvac.com
_____________________________________________________________________________________________________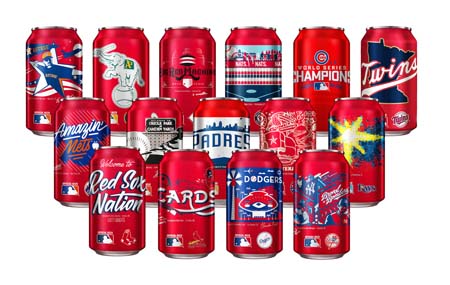 Budweiser Releases Locally-Inspired Team Cans
With the return of baseball season, Budweiser will introduce customized, specialty MLB team cans featuring unique designs created by local artists who each represent Budweiser's values and celebration of the pursuit of the American dream. Budweiser's limited-edition cans arrive on Opening Day.
Designed in partnership with local artists and baseball enthusiasts, Budweiser's MLB team design cans bring to life the true ambition and personality of each team and its hometown, featuring some of the most iconic elements of each city like the palm trees in Los Angeles to the Gateway Arch in Budweiser's hometown of St. Louis. Each artist was hand-selected to create the unique, locally-inspired designs, based on their personal connection to their team's ambitious history and the fans that support the home team. The cans will each be wrapped in one-of-a-kind, personalized artwork to celebrate Budweiser's commitment to the game while offering fans a way to support their teams from the first pitch to the last out.
"Baseball and the culture it created is a true celebration of the American spirit," said Ricardo Marques, vice president, Budweiser. "This year, we wanted to leverage our long-standing partnership with MLB to raise a toast to the fans by giving them a piece of their hometown to enjoy right in the palm of their hand with our MLB designed team cans."
"Budweiser has been a great MLB partner for a long time and continually evolves its marketing connected to our sport," said Noah Garden, MLB Executive Vice President, Business. "These custom-designed cans are another terrific example of Bud's support and their ability to connect with our fans." (Web Site) www.anheuser-busch.com
_____________________________________________________________________________________________________

Denny's Offers Big Burger Show Limited Time Menu
Denny's is inviting America to a delicious extravaganza with its new limited time "Big Burger Show" menu. Guests may choose from a mouthwatering lineup of high-quality craft burgers, each hand-pressed and made-to-order with 100 percent beef and premium ingredients such as thick-cut Honey Jalapeño Bacon, sweet bourbon sauce and Gouda cheese, starting at just $6.99.
"As America's Diner, we're proud to offer our guests unrivaled value and variety that extends way beyond breakfast," said John Dillon, chief marketing officer for Denny's. "Our delicious craft burgers are a firm fan favorite at Denny's, but we're always looking for ways to modernize a classic and enhance our signature flavors. The 'Big Burger Show' menu is a tasty – and affordable – celebration of a true all-American dish, updated with quality ingredients and our signature hand-pressed, made-to-order beef patties for our best burgers yet."
The delicious new menu features six craveable craft burgers, each hand-pressed and made-to-order with an assortment of fresh flavors and premium ingredients, all offered at Denny's famous affordable price-point. Available 24/7, each bold burger creation is served with a choice of wavy-cut French fries, hash browns, seasonal fruit or dippable veggies. (Web Site) www.dennys.com
_____________________________________________________________________________________________________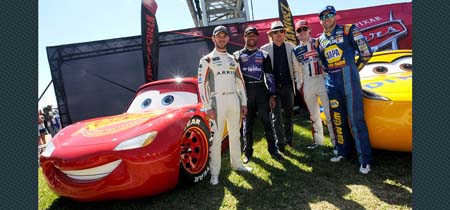 Disney*Pixar's 'Cars 3' Fuels Up For Nationwide Tour
DisneyoPixar's "Cars 3" is hitting the road this month with Road to the Races, a nationwide tour inviting fans of #95 to gear up for the upcoming big-screen release. Life-size, character look-alikes of five-time Piston-Cup champion Lightning McQueen, tech-savvy trainer Cruz Ramirez and the sleek next-gen racer Jackson Storm will be rolling into 27 cities coast to coast to celebrate the new movie, which opens June 16, 2017.
"We are going to kick off the tour at Disney Springs in Walt Disney World on Thursday, March 23," said Lylle Breier, senior vice president, worldwide marketing partnerships and special events for the Walt Disney Studios. "There will be fun activities for the whole family-plus a sneak peek of the movie."
The roster of cities includes Miami, Dallas, Chicago, Boston, New York, Philadelphia, Denver and Los Angeles, among others. The "Road to the Races" nationwide tour wraps up in California with a visit to NASCAR at Sonoma at the Sonoma Raceway June 24-25, 2017, and the life-size character cars will also roll onto the red carpet for the "Cars 3" world premiere on Saturday, June 10, 2017. (Web Site) www.pixarcars
_____________________________________________________________________________________________________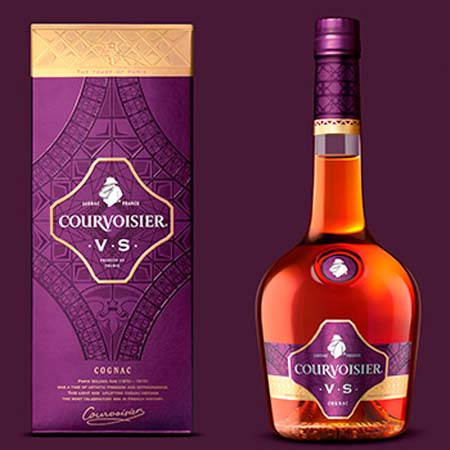 Courvoisier Artisan Edition Gift Pack Released
Beam Suntory GTR has released a new gift pack for leading cognac brand, Courvoisier®. Set for release in April 2017, the Limited Edition gift pack is inspired by Courvoisier's sophisticated style and Parisian heritage. Courvoisier® Artisan Edition VSOP Triple Oak is delicately enclosed within a tactile metal secondary case in a rich gold with detailed die-cut lattice work that evokes the image of Paris' iconic Eiffel Tower; once open it can be used as a pair of candle holders to create a beautiful play of shadow and light.
Michael Cockram, Global Marketing Manager GTR, Beam Suntory, said, "Influenced by the strength and beauty of the Eiffel Tower itself we wanted to create a unique and sophisticated gift that would both disrupt at shelf and have a secondary purpose in order to prolong the brand experience at home. (Web Site) www.courvoisier.comm
_____________________________________________________________________________________________________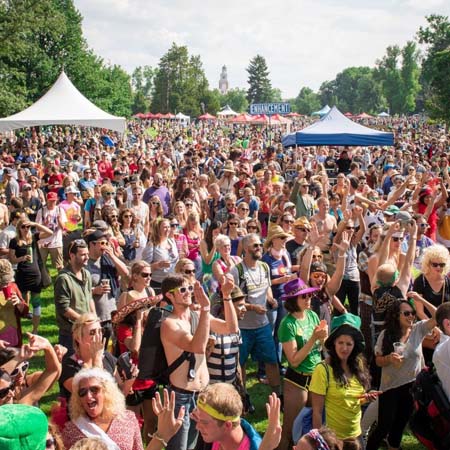 Fat Tire's Tour de Fat Brings Its Party To 33 Cities In 2017
New Belgium Brewing's "Fat Tire presents the Tour de Fat" is back for its 18th season with what promises to be the biggest and boldest yet. The traveling philanthropic beer, music, and bike festival will kick off a 33-show season May 20th in Asheville, NC and wrap up Oct. 7th in Tempe, AZ.
In addition to greatly expanding the festival's reach to accommodate more fans, this year's events will include world-class entertainment by the likes of The Roots, Third Eye Blind, The All-American Rejects, The Naked and Famous, Michael Franti & Spearhead, X-Ambassadors, and many more. All events will be ticketed (price varies by city) and tickets will be available in advance online at Newbelgium.com/ tour-de-fat or at any of the box offices for Tour de Fat venues. New Belgium has raised more than $4.5 million for partnering non-profits since its inception. This summer Tour de Fat hopes to generate more than $600,000 in support of local causes.
"This is one of the greatest ways we can give back to local communities," said Brand Manager, Sam Sawyer. "Not only do folks get a great event with top musical acts and plenty of spectacle, local non-profits get a cash injection and the opportunity to share their message. It's like a win-win-and win-again scenario. This is without a doubt some of the most fun we have all year." (Web Site) www.newbelgium.com
_____________________________________________________________________________________________________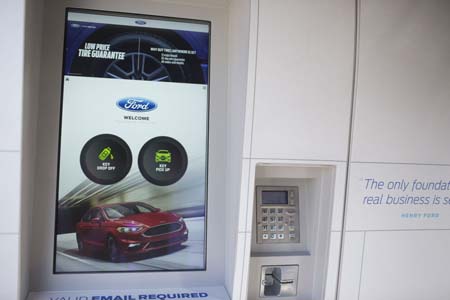 New Smart Service Kiosk From Ford Automates Vehicle Service Process Saving Customers Time
To save customers time and make their lives easier, Ford and Panasonic are testing an industry-first all-in-one Smart Service Kiosk. Designed for the outside environment, the kiosk includes key drop-off, payment, and automatic key return. Through the kiosk, available 24/7, customers can drop off and pick up their vehicle key or obtain keys to a loaner vehicle, select their needed service from a quick-pick menu, and pay for service using a credit or debit card. When service is complete, if the customer cannot make it to the dealership until off-hours, he or she can simply use the kiosk to return the loaner key and retrieve their vehicle key. The current test is taking place at Lafontaine Ford in Birch Run, Mich. and is slated to span 90 days with the potential to expand as needed.
"At Ford, our goal always is to make customers' lives better, through both our products and services," said Brad Brownell, director, Ford Global Distribution Strategy. "Smart Service Kiosk enables Ford customers to drop off, pick up, select and pay for their vehicle service on their time, whether it's outside of dealership service hours or to avoid waiting in line if the service staff is busy."
Ford leveraged the expertise of Panasonic, who collaborated with GoMoto, for the kiosk. "Panasonic is thrilled to work with Ford on its connected solutions strategy. The new Smart Service Kiosk is an innovative solution designed to enhance Ford's customer experience," said Matt O'Connor, vice president, Panasonic System Communications Company of North America. (Web Site) www.ford.com
_____________________________________________________________________________________________________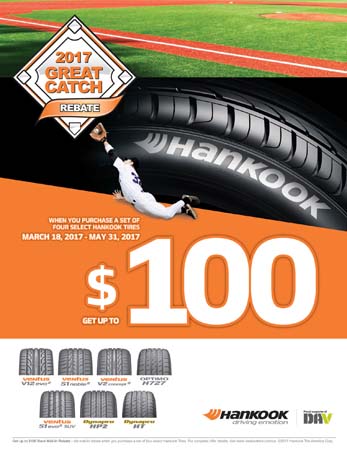 Hankook Launches 'Great Catch' Rebate Promotion
As professional baseball teams and fans get ready for the start of the 2017 season, Hankook Tire America offers consumers a home run with its 2017 "Great Catch" mail-in rebate promotion whereby drivers can save on seven of Hankook's most popular passenger and light truck tires.
Consumers who purchase four qualifying Hankook tires from an authorized Hankook dealer can save up to $100 through a mail-in rebate. According to the latest Hankook Tire Gauge Index, 55 percent of Americans have purchased tires through a rebate offer.
"As many drivers transition to all-season tires this time of year, the Great Catch rebate promotion rewards consumers for purchasing Hankook's highest performing passenger or light truck tires," said Jae Bum Park, Senior Vice President of Marketing, Hankook Tire America Corp. "With seven different models as a part of the promotion, drivers have the opportunity to save on a varied selection of tires to accommodate a wide-range of vehicles." (Web Site) www.hankooktire.com
_____________________________________________________________________________________________________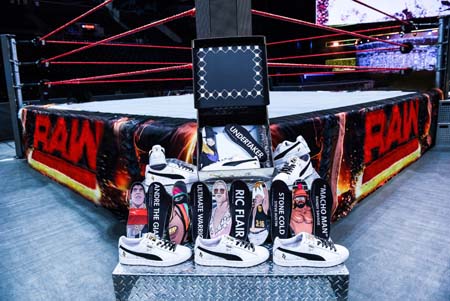 Foot Locker Launches WWE Product In Time For Wrestlemania
Foot Locker, the New York-based specialty athletic retailer, is partnering with WWE to bring limited-edition footwear and apparel to select Foot Locker stores around the country. For its first WWE product drop, Foot Locker will release a collection of Puma product designed by Alexander-John, featuring exclusive art of six WWE Legends: "Stone Cold" Steve Austin, The Ultimate Warrior, "Macho Man" Randy Savage, Ric Flair, André the Giant and Undertaker. In celebration of WrestleMania 33, Foot Locker will sell the WWE-licensed product in 33 select Puma Lab Powered by Foot Locker locations around the country, slated to hit stores on Saturday, April 1, 2017, one day before the big event.
"At Foot Locker, our focus is always on further extending sneaker culture for our core consumers," said John Hochadel, VP DMM Product for Foot Locker. "We're excited about partnering with WWE to bring this special product story to life with Peter and Puma, for both the WWE and sneaker communities nationwide."
"We are thrilled to partner with Foot Locker on a new product line that will not only engage our current fan base, but appeal to new fans as well," said Casey Collins, WWE EVP, Consumer Products. "Integrating WWE Legends on exclusive Foot Locker footwear and apparel brings WWE's culture to life in new and exciting ways." (Web Site) www.ootlocker
_____________________________________________________________________________________________________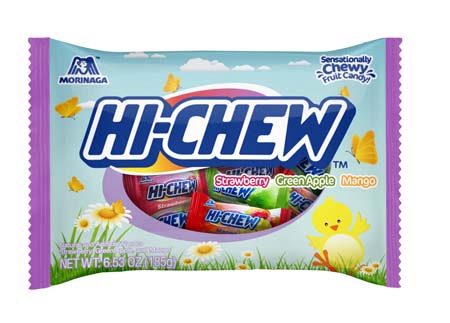 Hi-Chew's Launches New 'Spring Mix' Assortment Of Flavors
Morinaga America, Inc. is debuting a new, limited edition Hi-Chew Spring Mix bag for the whole family to enjoy. Offering three refreshingly delightful flavors-Strawberry, Green Apple and Mango-the Spring Mix bag makes for the tastiest treat and has parents and kids alike looking to enjoy all season long.
The new Spring Mix bag is filled to the brim with classic Hi-Chew flavors. Made with real fruit juices and purees, the sensational chews reveal vibrant juicy flavors and classic pastel colors, perfect for Easter-themed eats and décor. The Hi-Chew Spring Mix bag is now available in select retail stores.
"We want fans of all ages to enjoy the new Spring Mix bag during this special time of year, especially as they're spending time with family for Easter," said Norio Otsuki, Chief Operating Officer of Morinaga America, Inc. "The spring season brings with it a sense of 'new'-new beginnings and new occasions to enjoy something sweet-and we know this mix of flavors will be a delicious addition." (Web Site) www.hi-chew.com
_____________________________________________________________________________________________________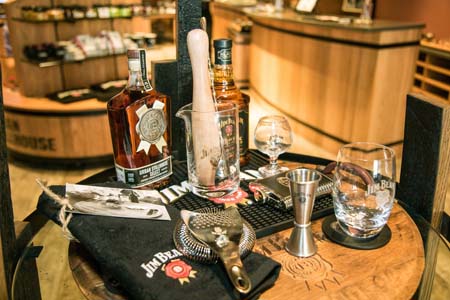 Jim Beam® Urban Stillhouse Presents Interactive Tableside Cocktails
The Jim Beam Urban Stillhouse has debuted a premier tableside cocktail experience, "raising the bar" for bourbon tastings and at-home mixology. Featuring classic and contemporary drinks created by a "cocktail concierge," the program marks an evolution of Jim Beam's downtown Urban Stillhouse and celebrates one of the first Kentucky bourbon distilleries to offer cocktails for visitors. The new guest offering is anticipated to boost traffic and enhance Louisville's Fourth Street experience while promoting responsible consumption.
"The Jim Beam Urban Stillhouse has grown from a best-in-class micro-distillery and retail space," said Kim Bennett, Senior Director, Kentucky Beam Bourbon Experiences, Beam Suntory. "It's now also where more than 220 years of Jim Beam history come to life in refreshing cocktails, giving long-time fans and curious newcomers a unique tasting experience."
The new premier tableside cocktail experience at the Jim Beam Urban Stillhouse will feature classic and contemporary drinks and celebrates one of the first Kentucky bourbon distilleries to offer cocktails for visitors. The tableside experience combines select Jim Beam® Bourbons with a trio of non-alcoholic mixers, garnishes and glassware to help legal purchase-age guests craft the perfect drink. Featured bourbon cocktails will rotate monthly, presenting visitors with a variety of traditional and modern options showcasing the entire Jim Beam family of brands. (Web Site) www.jimbeam.com
_____________________________________________________________________________________________________

Johnnie Walker® Introduces Blenders' Batch Experimental Whisky Program In U.S.
Johnnie Walker, the world's number one best-selling Scotch whisky, is opening its doors to showcase the hundreds of experiments in flavor carried out by the Johnnie Walker blending team in Scotland with the release of Blenders' Batch, a global experimental program highlighting the art of blending. These limited-edition experimental whiskies challenge convention and provide unparalleled insight into the skill and never-ending pursuit of flavor that drives Master Blender Dr. Jim Beveridge and his expert team of blenders. The hundreds of on-going experiments that Beveridge and his team study are a crucial part of their work, focusing on developing and understanding a vast variety of unconventional flavors that can add depth and complexity to Scotch.
"Experimentation is the key to innovation and has been at the heart of Johnnie Walker from the very beginning. Our founder John Walker's first experiments were with flavors inspired by teas and spices from the new world. Walker's first blends weren't bound by the traditional styles of particular whisky producing regions in Scotland, but were experiments in flavor using casks from all over the country and later the world. What we're doing today is what we've done for nearly 200 years and we are thrilled to be opening our doors, allowing people to experience the vast array of flavor experiments happening every day," said Master Blender Jim Beveridge.
In the US, the first blend that will be available is Johnnie Walker Blenders' Batch Triple Grain American Oak, which is the result of experiments focusing on the influence of bourbon and rye whiskey flavors on Scotch. This whisky is inspired by the time Beveridge spent working in Kentucky blending bourbon and rye. Aged for at least 10 years in American oak, including bourbon casks, Johnnie Walker Blenders' Batch Triple Grain American Oak is crafted using five whiskies including grain from the now closed Port Dundas distillery and malt from Mortlach on Speyside. This combination creates a whisky that is uniquely smooth, with notes of sweet fresh fruit and gentle spice. This style of whisky is excellent as the foundation for classic and signature cocktails. Johnnie Walker Blenders' Batch Triple Grain American Oak will be available nationwide with suggested retail price of $29.99 (750ml) until supplies last. (Web Site) www.johnniewalker.com
_____________________________________________________________________________________________________
Lowe's Introduces In-Store Navigation Using Augmented Reality
Lowe's has launched its Lowe's Vision: In-Store Navigation app, the first retail application of indoor mapping using augmented reality. Leveraging Google's augmented reality technology Tango, the app is designed to simplify the home improvement shopping experience. Beginning in April, customers visiting stores in Sunnyvale, California and Lynwood, Washington can use Tango-enabled smartphones to easily search for products, add them to a shopping list and locate the product within the store using augmented reality. The Lowe's Vision: In-Store Navigation app is the latest advancement from Lowe's Innovation Labs, the retailer's disruptive innovation hub. The Labs are focused on creating new solutions to enhance the retail experience for customers and employees.
"Our research shows that helping make it easier for customers to find products in stores not only makes for a better shopping experience, it allows our associates to spend more time advising on home improvement projects," said Kyle Nel, executive director of Lowe's Innovation Labs. "With Lowe's Vision: In-Store Navigation, we've created a more seamless experience using breakthrough technology so customers can save time shopping and focus more on their project."
Lowe's Vision: In-Store Navigation uses Tango-enabled motion tracking, area learning and depth perception to guide customers through the store using a mixed reality interface. When a customer comes to Lowe's to get started on a project, they can use any Tango-enabled smartphone to create a list of their required items in the app and access product reviews and information to make an informed decision. From there, directional prompts overlaid onto the real-world setting guide the customer to each item using the most efficient route around the store. Lowe's first partnered with Tango to introduce Lowe's Vision, one of the first apps to leverage the Tango platform. Bringing spatial perception to the smartphone, Lowe's Vision acts as a "digital power tool" for customers embarking on a home improvement project. The technology enables the user to measure spaces and visualize how products like appliances and home décor will look in their home. Lowe's Vision and Lowe's Vision: In-Store Navigation technologies are significant developments in Lowe's efforts to build a portfolio of augmented reality offerings that meet the needs of the evolving customer. (Web Site) www.lowesinnovationlabs.com
_____________________________________________________________________________________________________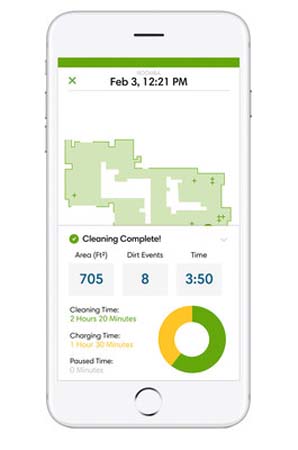 iRobot Provides Clean Map™ Reports For iRobot Roomba 900 Series
iRobot Corp., a leader in consumer home robotics, has launched updates to the iRobot HOME App that expand the value of connected Roomba vacuuming robots within the smart home. New Clean Map reports provide visual post-cleaning maps that display information about the robot's cleaning performance, such as the dirtiest floor areas and total space cleaned, while the integration of Amazon Alexa™ voice activated control will make communicating with a Roomba vacuuming robot a breeze.
Clean Map(TM) reports for iRobot Roomba(R) 900 Series vacuuming robots are one of the exciting new additions to the iRobot HOME App, available on the App Store and Google Play. Customers can zoom and pan Clean Map reports in the History button to view cleaning coverage, as well as any areas of concentrated dirt on which the robot focused. Clean Map reports also provide statistics, such as area cleaned, job duration, and charging time for completed jobs. Clean Map reports can be viewed in the History tab of the iRobot HOME App. Once the map is opened, users can manipulate the map on the screen with their fingers, zooming and panning from room-to-room to see where Dirt Detect™ events occurred. The update to the iRobot HOME App also includes push notifications that will alert users on job status, including when the robot is finished cleaning. (Web Site) www.irobot.com
_____________________________________________________________________________________________________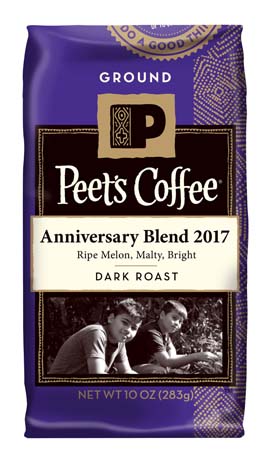 Peet's Coffee Celebrates 51st Anniversary With 'Drink A Great Cup, Do A Good Thing' Contribution To Coffee Kids
Peet's Coffee® has launched its annual, limited release Anniversary Blend, which celebrates its founding by giving back to origin via the company's program Drink a Great Cup, Do a Good Thing™. The 2017 Anniversary Blend continues a longstanding tradition of donating to coffee-producing communities and this year supports Coffee Kids' youth training and mentorship work in Risaralda, Colombia.
The year's limited release highlights Peet's commitment to Drink a Great Cup, Do a Good Thing, with twenty five cents of every purchase (up to $50,000) benefiting the Coffee Kids program in Colombia. Coffee Kids provides business training, mentorship, and seed capital to aspiring entrepreneurs in coffee-growing communities to support the next generation of coffee farmers. Peet's has been a proud donor to Coffee Kids for nearly thirty years.
"Our 2017 Anniversary Blend is comprised of three exceptional single-origins that each bring a unique fruity quality," said Doug Welsh, Vice President, Coffee, Peet's Coffee. "There are hints of ripe melon from Colombia, sweet cherry from Rwanda, and full-bodied papaya from New Guinea. Together these flavors produce a refreshingly bright cup. Sweeter still, this year's blend contributes to Coffee Kids, which supports youth training and mentorship that empowers budding coffee entrepreneurs." (Web Site) www.peets.com
_____________________________________________________________________________________________________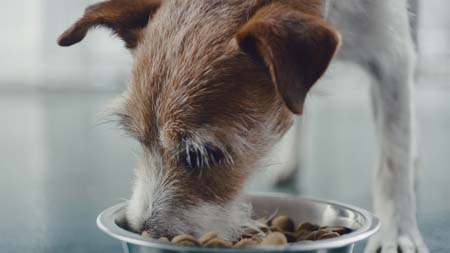 PetSmart® Expresses Launches Buy A Bag, Give A Meal™ Program
PetSmart has launched its new Buy a Bag, Give a Meal™ program, where for every bag of dog or cat food purchased online and at all its 1,500-plus stores across the U.S., Canada and Puerto Rico.
The leading pet specialty retailer will donate a meal to a pet in need. The program runs through the end of the year, and PetSmart expects to donate more than 60 million meals. Nonprofit partner PetSmart Charities® will be the recipient of the significant donation and plans to collaborate with national nonprofits to help distribute the pet food to pets in need served by pet shelters, animal welfare organizations and food banks. (Web Site) www.petsmart.com
_____________________________________________________________________________________________________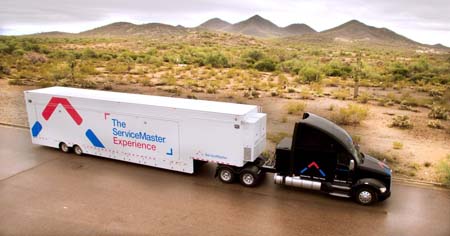 ServiceMaster® Ballpark Tour Launches
ServiceMaster Global Holdings, a leading provider of residential and commercial services, has formed its multi-year partnership with Minor League Baseball (MiLB), and is embarking on a "ServiceMaster Ballpark Tour" to celebrate with fans at select MiLB ballparks across the country this season. The partnership kicked off before a Spring Training game between the Philadelphia Phillies and Minnesota Twins at Hammond Stadium located in the CenturyLink Sports Complex in Fort Myers, Florida. The 2017 ServiceMaster Ballpark Tour will visit Minor League Baseball ballparks in Texas, California and Florida.
To build excitement ahead of its upcoming ballpark tour, ServiceMaster sent The ServiceMaster Experience traveling display, a 53-foot, double-expandable trailer custom-built to resemble a home, to Fort Myers from its home in Memphis, making stops along the way in Minor League Baseball cities including Pearl, Mississippi; Montgomery, Alabama; and Lakeland, Florida. The mobile experience will offer fans an interactive experience outside the ballpark, along with branded giveaways, games and more.
"ServiceMaster is built on a foundation of providing essential services – both to our customers and the communities where our employees live and work," said Pete Tosches, ServiceMaster's senior vice president of corporate communications. "Much like Minor League Baseball, ServiceMaster employees, franchisees and contractors are committed to their local communities. This partnership will help connect consumers to the trusted service professionals who protect and maintain 75,000 U.S. homes and businesses each day." (Web Site) www.ServiceMaster.com
_____________________________________________________________________________________________________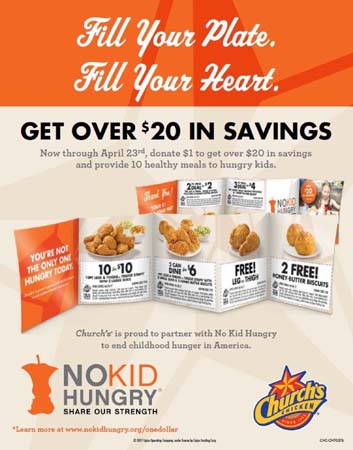 Church's Chicken® Renews & Expands Partnership With No Kid Hungry
After successfully raising more than 3 million meals to help ensure that no child in the U.S. should have to go without a meal, Church's Chicken® will be expanding their fundraising efforts for a second year. From March 27 through April 23 of 2017, every dollar raised from booklet sales will go directly to No Kid Hungry. Each dollar will provide a meal for 10 children. This year, however, Church's® is aiming to raise $500,000 – a benchmark the brand feels confident its team members and guests will help them achieve. The cornerstone of the program, Church's popular coupon booklet, will be sold in participating locations while supplies last for just $1. The booklet features more than $20 in savings on Church's menu items, and 100% of the $1 donation goes to No Kid Hungry. No Kid Hungry is ending childhood hunger in this nation by ensuring that kids start the day with a nutritious breakfast and families learn the skills they need to shop and cook on a budget. Since the campaign's launch, No Kid Hungry and its partners have connected kids struggling with hunger to more than 500 million meals. "Church's has a 65-year reputation for being committed to the communities we serve," said Georgia Margeson, Senior Director of Advertising at Church's Chicken. "That commitment begins, first and foremost, with children. We're honored to continue working alongside No Kid Hungry to support their tireless efforts." (Web Site) www.churchs.com
_____________________________________________________________________________________________________
Ampsy And RedPeg Marketing Partner To Bring Hyperlocal Social Analytics To Experiential Marketing Industry
Ampsy, a worldwide leader in the delivery of social geofencing and analytics technology, and RedPeg Marketing, a leader in experiential marketing, have formed a strategic partnership which unites the two companies in delivering best-in-class social geofencing and analytics technology to the experiential marketing industry. Through a proprietary geo-fencing engine, Ampsy aggregates and then analyzes social content shared anywhere in the world in real-time, giving its clients deep insights into the content and people driving the social conversation around their brands at specific events and locations.
Under terms of the partnership, Ampsy will provide RedPeg and its clients detailed analytics on fans who share social content in-and-around events and experiential activations of RedPeg clients. Nearly 80% of social content shared at events is missing a hashtag or handle, historically making it impossible to capture and analyze that content. Ampsy's ability to capture content using geo-coordinates enables its clients to surface and understand content and influencers in real-time at their events or locations, solving a major leakage issue for brands, venues and teams. Ampsy and RedPeg will continue to roll out the integrated technology and service throughout 2017 to major brands in retail, beverage, and lifestyle. (Web Site) www.ampsy.com
_____________________________________________________________________________________________________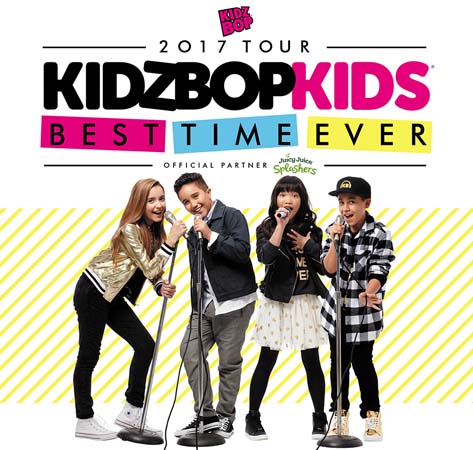 Epsilon Partners With Juicy Juice Splashers® On KIDZ BOP's 'Best Time Ever' National Tour
Epsilon®, an Alliance Data (ADS) company, has signed a new agreement with Harvest Hill Beverage Company to provide experiential event services for Juicy Juice Splashers® and its title sponsorship of the KIDZ BOP "Best Time Ever" national tour. The company's Juicy Juice Splashers® pouch brand extension is a lower sugar juice drink, containing no artificial sweeteners, colors or high fructose corn syrup, addressing parents' concerns about sugar without compromising on flavors kids love.
Epsilon will lead activation of the Juicy Juice Splashers® brand through the title sponsorship of KIDZ BOP's 2017 "Best Time Ever" national tour. The tour is headlined by the newest group of KIDZ BOP Kids, named Billboard Magazine's "#1 Kids' Artist" in the U.S. for the past seven consecutive years, and will feature brand-new songs and choreography. Juicy Juice Splashers® will have extensive branding throughout the tour, including media, sampling, promotion and consumer activation, which Epsilon will manage. Additionally, Epsilon will oversee the amplification of the title sponsorship across channels.
"We were seeking an agile, responsive and innovative agency to partner with us on experiential marketing for the KIDZ BOP sponsorship, and we found that with Epsilon," said Ilene Bergenfeld, chief marketing officer at Harvest Hill Beverage Company. "Epsilon's experience in the event activation space will bring Juicy Juice Splashers® to life for a new audience."
"The beverage category is an exciting, fast-paced and highly competitive category, where you can't rest on your laurels if you want to maintain shelf space and consumer attention," said Bryan Kennedy, chief executive officer, Epsilon/Conversant. "Juicy Juice is a tried-and-true iconic brand making significant efforts to engage consumers. We're honored that they selected Epsilon to manage experiential marketing across this nationwide activation. We are confident that our strategic approach will drive emotional, lasting connections with consumers from the concert hall to the store aisle." (Web Site) www.epsilon.com
_____________________________________________________________________________________________________
Excentus Acquires Exclusive Connection$ To Broaden Loyalty Services And Program Capabilities For Convenience Retailers
Excentus, a loyalty marketing and technology solutions company serving the grocery, specialty retail, convenience retail and consumer packaged goods (CPG) sectors, has acquired the assets of Exclusive Connection$, an innovative loyalty marketing and promotions company based in Freeport, IL, to broaden the solutions that Excentus can deliver to the growing convenience retail sector.
Excentus provides technology and loyalty marketing services to hundreds of retailers nationally and operates the popular Fuel Rewards® program, which offers cents-per-gallon savings as a loyalty program currency. Exclusive Connection$ (EC) specializes in negotiating, supporting and managing targeted offers by major CPG brands within convenience store loyalty programs. Exclusive Connection$ negotiates with CPG brands to create offers and promotions, and handles offer set-up and testing, promotion, signage, social media strategy, training, support, rebate settlement, budgeting and reporting for convenience stores. In conjunction with the asset acquisition, Exclusive Connection$ employees will remain based in the Freeport, Illinois office. (Web Site) www.excentus.com
_____________________________________________________________________________________________________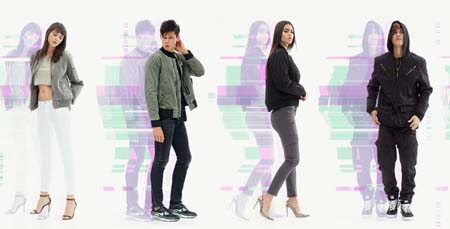 Hudson Jeans Launches Its Largest-Ever Movie Partnership Tied To 'Ghost In The Shell'
Leading denim and lifestyle retailer Hudson Jeans has launched a strategic marketing collaboration with Paramount Pictures and DreamWorks Pictures' in tandem with its upcoming release of the film Ghost in the Shell. This exclusive fashion partnership represents the largest and most innovative of its kind for Hudson Jeans, whose DNA aligns with the edgy futuristic designs and empowering themes of the film.
Hudson Jeans CEO Peter Kim, said, "This is a dark, sexy, dangerous movie filled with incredible visual themes. It's the perfect vehicle for Hudson to further engage our customers through the emotionally charged medium of storytelling."
Hudson Jeans opened a two-month window on a special capsule collection inspired by the new movie. The Hudson Jeans Ghost in the Shell collection embodies the dark dystopic future world of Ghost in the Shell, with 22 women's and men's pieces including distressed denim, military cargo pants and bomber jackets. This limited-time collection is available exclusively through HudsonJeans.com, which will be relaunched as a fresh, dynamic, integrated shopping experience. In partnership with Paramount, Hudson will be activating online ticket contests and an enter-to-win sweepstakes with an extraordinary grand prize: $1,000 worth of Hudson Jeans and two tickets to Ghost in the Shell.
"We're thrilled to be working with the Hudson Jeans team, creative leaders in the denim fashion space," said LeeAnne Stables, President of Worldwide Marketing Partnerships and Licensing for Paramount Pictures. "This Ghost in the Shell collection uniquely leverages the beautifully stylized design themes from the film, and with the accompanying marketing campaign, it will build further excitement for the film with audiences." (Web Site) www.hudsonjeans.com
_____________________________________________________________________________________________________
MaxPoint Partners With InfoScout To Create True Shopper-Level Campaign Measurement
MaxPoint has partnered with InfoScout to use shopper-level insights to transform the way CPG companies and retailers measure their marketing programs. MaxPoint utilizes privacy-friendly location and basket-level data from InfoScout's panel of active shoppers along with its own proprietary data to model audiences with a high propensity to buy. That unique dataset is also used to enrich companies' customer lists with information about loyalists' product and retailer preferences. MaxPoint is further able to utilize the data to measure the sales impact of programs at the shopper level.
The partnership allows digital advertisers to reach audiences based on where and when those customers shop, as well as the products in their baskets. Subscribers to MaxPoint's Customer Catalyst™ CRM software can also benefit from InfoScout's panel data, which MaxPoint uses alongside its own data to model the attributes and product preferences of loyal customers on brands' and retailers' CRM lists. InfoScout operates America's largest and most representative consumer purchase panel through mobile apps that reward shoppers with school donations, cash and gift cards in exchange for uploading their shopping and dining receipts. The consumer insights company provides valuable path-to-purchase insights tied to UPC, price, loyalty, visitation and location across all retail formats, including grocery, mass, club, drug, dollar, specialty and e-commerce.
"Our partnership with InfoScout reflects a commitment to enhancing our products and developing deeper relationships with our customers to help them better understand how their marketing campaigns are performing," said Sean Murphy, SVP of analytics at MaxPoint. "Before working with InfoScout, we were able to accurately measure the sales impact of digital marketing at the store level. Now, we can also assess sales impact at the shopper level – with insights on where a brand's loyalists shop and which other brands are in their baskets."
"We're constantly looking for creative ways to disrupt legacy approaches to measuring marketing effectiveness and to provide more actionable insights to consumer brands," said Jared Schrieber, co-founder and CEO of InfoScout. "Working with MaxPoint, we're delivering basket-level data that powers closed-loop measurement at the shopper level, giving brands a more actionable understanding of how their marketing campaigns perform on the ground." (Web Site) www.maxpoint.com
_____________________________________________________________________________________________________
Nielsen Catalina Solutions And Moat Help Kellogg Study How Viewability And Attention Metrics Relate To Offline Sales
Nielsen Catalina Solutions (NCS), a leader in driving return on ad spend (ROAS) for the CPG industry using purchase-based data and measurement, in collaboration with Moat, a SaaS analytics and measurement company focused on delivering products for marketers and publishers, is working to help marketers understand the relationship between viewability and attention metrics and in-store sales. This is the first project of the NCS Learning Lab, which is aimed at advancing the industry by mapping emerging themes against sales effectiveness. Kellogg and Yahoo collaborated with NCS and Moat to design the first study as part of this new initiative.
To determine which metrics are most predictive of sales, NCS and Moat are undertaking an analysis of multiple digital campaigns run by CPG brands. As the first advertiser to participate in this Learning Lab, the companies have analyzed several video campaigns from Kellogg Company brands that ran through the BrightRoll DSP, Yahoo's programmatic advertising platform, with ads appearing on Yahoo properties and additional sites. Findings show that the two-second standard for video advertising is just the beginning of the story for advertisers that are optimizing for sales. There are peaks and valleys throughout the span of a video, though, emphasizing the need for insights on how audiences pay attention, as well as on campaign context and creative. Other metrics that are being studied include AVOC (Audible and Visible on Complete), viewable time, audible time and player size. In addition, NCS studied creative quality metrics from Ace Metrix on behalf of Kellogg to understand the relationship between creative metrics such as likeability, attention, information and polarity to in-store sales.
"As we see more and more marketers transacting on viewability, time spent, and attention, they're eager to better understand how these signals impact their businesses," said Jonah Goodhart, CEO and Co-Founder of Moat. "As an industry we are working to connect viewability and attention metrics to direct revenue impact, which will enable marketers to draw a straight line between their campaigns and business outcomes, and ultimately make smarter decisions about their investments."
"It is extremely important we continue to improve the impact of our brand building investment. Participating in custom research with key partners like Moat, NCS and Yahoo allow Kellogg Company to begin to unpack key drivers of offline sales," said Chris Osner-Hackett, Senior Director KNA Media and Experience Planning, Kellogg Company. (Web Site) www.ncsolutions.com
_____________________________________________________________________________________________________
Point Inside Launches Retail Industry's First Personalization Service For In-Store Mobile Marketing
Point Inside, the leading provider of in-store product location solutions for retailers, has launched its new Deals Personalization tool. The first-of-its-kind solution is an extension of Point Inside's StoreMode™ platform and allows retailers to leverage historical shopping information in combination with a shopper's in-store physical location to serve highly relevant, personalized deal recommendations through a retailer's branded mobile app.
"More and more shoppers are using their smartphones to assist with purchasing decisions while in-store," said Josh Marti, CEO and co-founder of Point Inside. "This presents a huge opportunity for retailers to engage shoppers via mobile and present deals in real-time that are relevant to their shopping trip and personal preferences. With the launch of Deals Personalization, we're empowering retailers to provide shoppers with recommendations and deals that are more tailored than ever before."
Deals Personalization is built on Point Inside's StoreMode™ platform, which creates a digital representation of each retail store capturing current product locations, departments and services. This digital map is then infused with enterprise data and mobile shopper usage to give retailers a comprehensive view of what's happening across retail stores. This enables retailers to make data-driven decisions and provides shoppers with indoor mapping, product location and store-specific search capabilities through a retailer's branded mobile app. (Web Site) www.pointinside.com
_____________________________________________________________________________________________________
Qples Selects Connect 1-1® To Be Exclusive Agency Partner
Connect 1-1 has been selected by Qples as the exclusive value-added reseller of its strategic coupon platform for advertising, P.R. and shopper marketing agencies. Branded and sold as Connect 1-1®, the robust coupon platform puts agencies in charge of coupon programs, eliminating third-party vendors and enabling them to create a whole new profit center. The flat rate pricing of the system allows agencies to maximize the agency's ad spend without the limitations of set up and clip fees that are standard industry practice. Agencies can also rebrand and sell the platform to clients.
Now being used by several Fortune 50 food manufacturers, the Connect 1-1 coupon platform offers a more streamlined and strategic system for agencies to execute far-reaching, multi-tiered coupon campaigns. For a one-time charge and no additional clip fees, agencies can purchase and rebrand the Connect 1-1 platform and use it to control, guide and catapult their clients' coupon programs to maximize revenues.
"The Connect 1-1 platform is the most strategic and cost-effective option for agencies that are in charge of designing coupon programs for their clients," said Barb Stabno, Connect1-1 founder and CEO. "Agencies that work with manufacturers can now purchase the platform and offer it as a huge value-add for their clients. Plus, they gain invaluable insights that will inform future programs and media buys." (Web Site) www.connect1-1.com
_____________________________________________________________________________________________________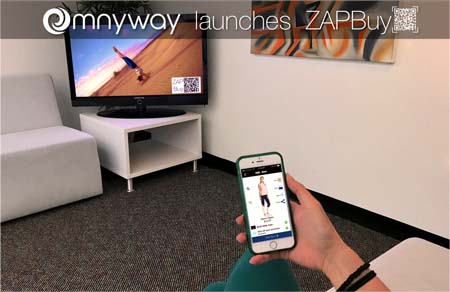 Omnyway Launches ZAPBuy, Allowing Shoppers To Buy Products From Ads With A Snap
Omnyway, formerly known as OmnyPay, the leading provider of contextual digital commerce platforms, has launched ZAPBuy, which allows consumers to instantly buy items directly from ads with just one 'ZAP' of the ad. With this feature, shoppers can complete a purchase in a single step, enabling retailers and brands to deliver a seamless buying experience that stays within the context in which their customers see the ad, removing friction and providing ease and convenience for shoppers – ultimately driving incremental sales. ZAPBuy offers a more effective way to complete a purchase: Rather than shoppers leaving their current environment to make an ad-based purchase, ZAPBuy brings the 'store' to the context they are in. ZAPBuy works across any advertising medium-supporting all digital media including display ads, social media ads, email, search engine, and television, as well as, print media such as billboards, catalogs, and posters. In all cases, it allows shoppers to complete the purchase with one scan within the context of the ad, completely streamlining the path from ad-to-purchase.
The feature is easy for retailers and brands to get up-and-running, simply requiring a list of products desired to be listed on the ZAPBuy marketplace. The brand then selects the targeted medium and which dates to run the campaign, all through an easy to use dashboard. The functionality will show up across the retailer's app, and all third party apps powered by Omnyway's ZAPBuy SDK. Whether a shopper is browsing through a catalog, sees a display ad on their computer, or spots a billboard, they can act in-the-moment to instantly buy products in one 'zap'. (Web Site) www.omnyway.com
_____________________________________________________________________________________________________
YETI Selects RetailNext For Smart Store Analytics Solutions At New Flagship Store
RetailNext Inc., the worldwide expert and market leader in IoT smart store retail analytics for optimizing shopper experiences, has entered into a multi-year contract to be the in-store analytics solution provider for YETI®, the leading premium cooler and drinkware brand. The comprehensive RetailNext platform is being deployed at the YETI flagship store in Austin, Texas.
YETI was founded by brothers Roy and Ryan Seiders around the simple mission of producing a cooler that could withstand the adventures of hunting, fishing and outdoor enthusiasts. YETI joins RetailNext's rapidly growing global customer list of over 300 retail brands, and represents a growing segment of new, best-in-class retailers who have entered or expanded physical footprints in the brick-and-mortar channel of today's omnichannel retail industry.
"RetailNext is proud to be selected by YETI as its smart store solution provider as it enters the brick-and-mortar format," said Alexei Agratchev, co-founder and chief executive officer of RetailNext. "Over the last several years, there has been an exponential growth in the deployment of IoT retail analytics platforms, with innovative and creative brands like YETI recognizing the value associated with deep insights into today's shoppers and their values, behaviors and preferences, and in turn developing extraordinary shopping experiences, both online and offline, as a means to showcase their brands." (Web Site) www.retailnext.net
_____________________________________________________________________________________________________
Xenio Systems Reimagines Shopping Experience With Smart Store Technology
Xenio Systems, an IoT technology solutions company aiming to bring the next generation shopping experience to retail, has launched its patented Xenio platform, which combines intelligent hardware and an enterprise SaaS portal to deliver real-time shopper analytics and insights, changing the way retailers engage with customers. Unlike traditional beacons, Xenio's new end-to-end platform delivers X-Y positioning of the shopper's journey and behavior with pinpoint accuracy, including where they spend time in physical stores and what products and brands they engage with.
The platform was designed with today's connected shopper in mind, melding the best of online shopping with the instant-gratification of a physical store. For retailers, this means unprecedented access to real-time shopper insights. Xenio's patented hyper-positioning technology can pinpoint a shopper's location within two feet and monitor where they are, where they've been, their velocity, and what products they've interacted with. With Xenio Systems, retailers can track behavior, share tailored content and offers, capture feedback, and offer new concierge services in real time. They are also able to build intelligence into in-store staffing and merchandising and leverage the data to develop insights for cross-channel marketing. Xenio's open platform is enabled by retail-focused technology providers, lighting fixture manufacturers and lighting-focused service providers. (Web Site) www.xeniosystems.com
_____________________________________________________________________________________________________
Valassis Names Mark Ellis Chief Revenue Officer
Valassis, a leader in intelligent media delivery, has appointed Mark Ellis as chief revenue officer. In this role, Ellis will maximize revenue across the company's print and digital media portfolio while identifying new opportunities for growth as well as driving customer value. As CRO, Ellis is focused on delivering accelerated growth through product innovation, category expansion and improved sales effectiveness. Most recently, he was president and chief operating officer, Sales and Marketing, at Time Inc., leading its U.S. advertising sales teams including category, brand and digital. (Web Site) www.valassis.com
_____________________________________________________________________________________________________
AdColony And NinthDecimal Enter Strategic Partnership That Marries Mobile Video And Location Intelligence
NinthDecimal, the leading marketing platform powered by location data, and AdColony, one of the largest independent mobile advertising platforms in the world, has formed a deep strategic partnership that will bolster both companies' offerings across data, campaign planning, targeting and measurement — enhancing the full life cycle of services for marketers.
AdColony will be able to enhance its True Audiences™ solution with customized audience segments from NinthDecimal, which builds approximately 10,000 custom segments annually for marketers. By feeding its expansive, high-quality mobile location data into the Location Graph™ platform, AdColony will be able to significantly increase the depth and reach of its audience targeting solutions for its clients. By incorporating the largest source of high-quality, non-bid stream data from AdColony, NinthDecimal will be able to significantly enhance its entire suite of products, from audience targeting to measurement to insights and analytics. To measure the overall effectiveness and reach of its clients' campaigns, AdColony will standardize on NinthDecimal's industry leading offline attribution solution, Location Conversation Index™ (LCI™), taking advantage of NinthDecimal's cross-screen measurement capabilities to optimize and evaluate client campaigns across mobile and desktop.
Through the partnership, AdColony will be able to leverage physical-world behavioral data by gaining full access to Location Graph™, NinthDecimal's industry-leading audience intelligence platform, to power AdColony's Audience Management Platform called True Audiences™.
AdColony has also chosen NinthDecimal's Location Conversation Index™ (LCI™) as its preferred campaign ROI measurement and attribution platform. In turn, NinthDecimal will have access to AdColony's location data from its publisher ecosystem, as well as the ability to expand its media solutions by leveraging AdColony's robust, high-definition mobile video advertising solutions. (Web Site) www.ninthdecimal.com
_____________________________________________________________________________________________________


_____________________________________________________________________________________________________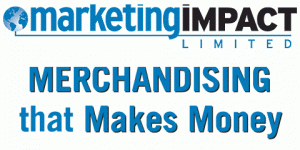 _____________________________________________________________________________________________________

_____________________________________________________________________________________________________
CLASSIFIED ADS
_____________________________________________________________________________________________________
CLICK ON IMAGE TO VIEW DIGITAL EDITION
_____________________________________________________________________________________________________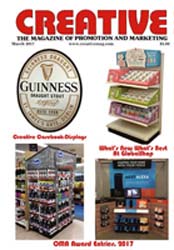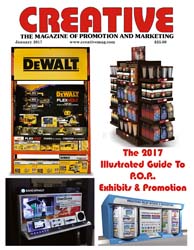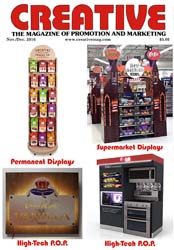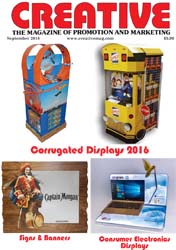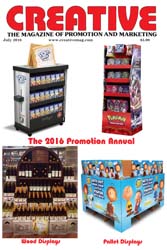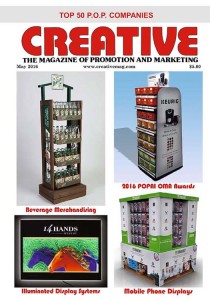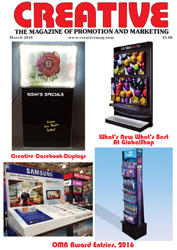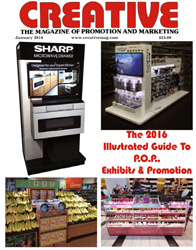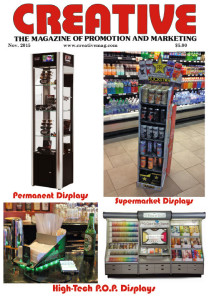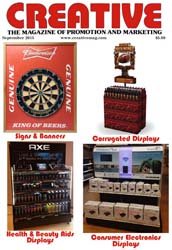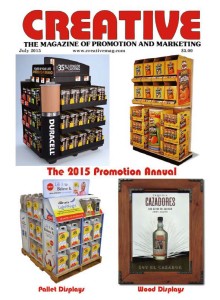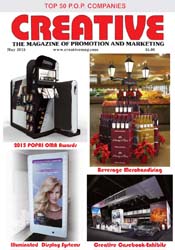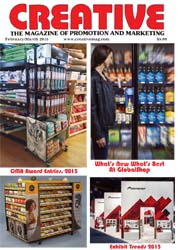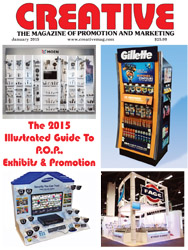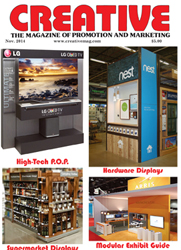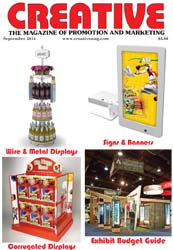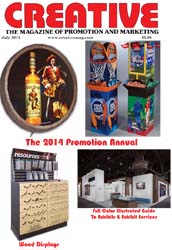 MAY 2014 ISSUE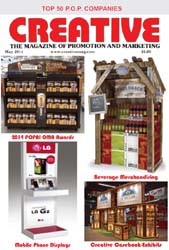 MARCH 2014 ISSUE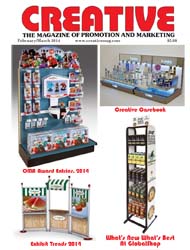 JANUARY 2014 ISSUE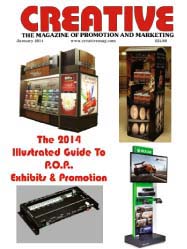 NOVEMBER 2013 ISSUE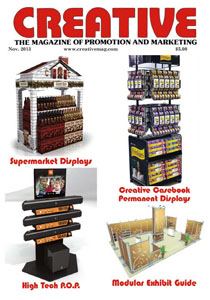 SEPTEMBER 2013 ISSUE
MAY 2013 ISSUE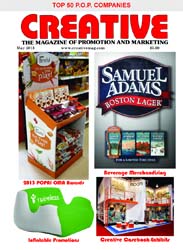 MARCH 2013 ISSUE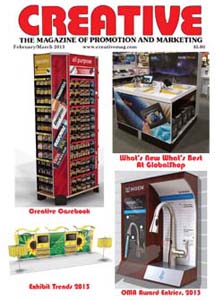 JANUARY 2013 ISSUE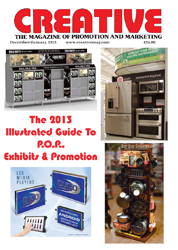 NOVEMBER 2012 ISSUE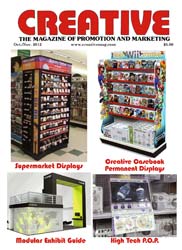 SEPTEMBER 2012 ISSUE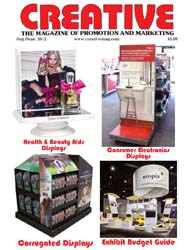 JULY 2012 ISSUE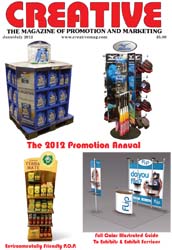 MAY 2012 ISSUE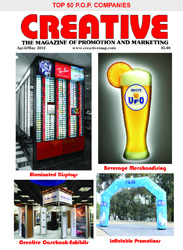 JANUARY 2012 ISSUE