______________________________________________________________________________________________________



______________________________________________________________________________________________________


______________________________________________________________________________________________________

______________________________________________________________________________________________________


______________________________________________________________________________________________________


______________________________________________________________________________________________________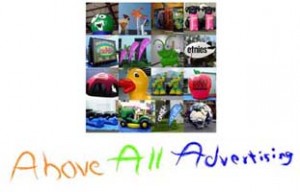 ______________________________________________________________________________________________________


______________________________________________________________________________________________________


______________________________________________________________________________________________________


______________________________________________________________________________________________________

______________________________________________________________________________________________________

______________________________________________________________________________________________________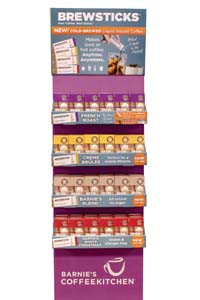 Barnie's CoffeeKitchen Launches Retail Merchandiser Program For BREWSTICKS Cold-Brewed Liquid Instant Coffee
Barnie's CoffeeKitchen®, the 34-year leader in specialty coffee, has launched a retail merchandiser program for its BREWSTICKS® line of coffees in Publix Supermarkets. BREWSTICKS is the only cold-brewed liquid instant coffee on the market that makes iced or hot coffee by blending instantly with water. The colorful and engaging floor standing merchandiser visually illustrates the many features and benefits of BREWSTICKS. The product is 100% cold-brewed Arabica coffee. There is actual liquid – not powder – in BREWSTICKS packets and makes iced or hot coffee can be made instantly. BREWSTICKS is perfect for the mobile lifestyle and is all natural, gluten and allergen free. The versatility of this product is demonstrated with cross-category uses with recipes that include, Crème Brûlée coffee pancakes, coffee flan, Hawaiian Hazelnut BREWSTICKS coffee Bundt cake and many more. The merchandiser has a tear-off recipe pad that illustrates that BREWSTICKS is the perfect ingredient for anyone that loves the flavor of coffee.
"Publix is an admired partner with Barnie's CoffeeKitchen and we are pleased that they have chosen to add BREWSTICKS, the only cold-brewed liquid instant coffee on the market, to their stores," said Jonathan Smiga, CEO of Barnie's CoffeeKitchen. "Iced coffee is growing in triple digits and cold-brewed coffee is a mega trend. BREWSTICKS is the only instant product that is on-trend, all natural and makes iced or hot coffee instantly. The new merchandiser does a great job of communicating with the customer and demonstrating the versatility of BREWSTICKS." (Web Site) www.barniescoffeekitchen.com
______________________________________________________________________________________________________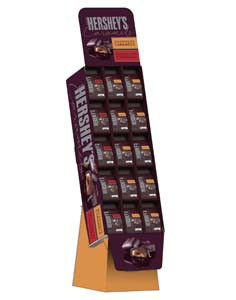 New HERSHEY'S Caramels Introduced
The Hershey Company has launched new Hershey's Caramels, the perfect marriage of delicious Hershey's chocolate with smooth, creamy caramel that makes every day feel a little fancy. Hershey's Caramels are made with a unique process that delivers a luscious experience in each and every bite. Made with sea salt, molasses and fresh dairy butter, each bite of caramel provides a silky, smooth texture and flavor. The caramel pieces are enrobed with just the right amount of rich milk or dark chocolate to ensure the perfect balance of chocolate and caramel in each piece. Cocoa is added to the milk chocolate variety to provide a rich, deep chocolate flavor that complements the sweetness of the caramel. Each piece of Hershey's Caramels is then touch decorated for a gourmet, hand-crafted appearance. Individually wrapped in milk chocolate or dark chocolate varieties, Hershey's Caramels are now available in a 7.2 ounce stand up pouch at mass, grocery, drug and specialty retailers nationwide.
"Each bite of Hershey's Caramels provides an elevated experience through the blend of luscious, creamy caramel and delicious Hershey's chocolate that consumers know and love," said Michael Rabinovitz, brand manager, Hershey's Caramels. "Our fans will enjoy a decadent chocolate experience at an everyday affordable price." (Web Site) www.hersheys.com
______________________________________________________________________________________________________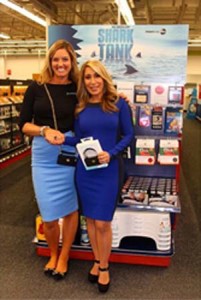 Pursecase Products On Display In Staples Nationwide
Pursecase, the patent protected smartphone clutch elegantly designed with your phone and essentials in mind, is now being featured on display in select Staples stores nationwide, thanks to Staples recent collaboration with ABC's "Shark Tank".
"Appearing on Shark Tank and working with Lori Greiner has catapulted pursecase into a household name," says Kelley Weaver, founder and CEO of pursecase. "I could have never imagined so much success in such a short period of time. The entire team at pursecase is so grateful for the support of both Lori and Staples and their dedication to helping small businesses #makemorehappen. Their commitment to helping entrepreneurs realize their dreams is inspiring."
Pursecase is the patent protected smartphone clutch elegantly designed with your phone and essentials in mind. As seen on ABC's Shark Tank & partners with Lori Greiner, this protective smartphone case exclusively fashioned with a pocket to carry cash, ID & credit cards, a sleek chain handle that doubles as a bracelet, and a compact mirror designed for those fashion emergencies. (Web Site) www.pursecase.com
______________________________________________________________________________________________________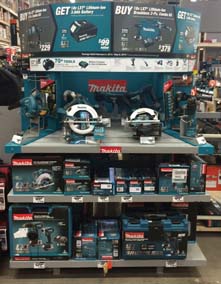 Makita Introduces New Display In Major Home Center Retailers
Makita U.S.A. Inc. wanted to introduce new products into a major home center retailer without impacting the merchandising of the shelf space their product already occupies. The desire was to create an off-shelf merchandiser that could be placed in a high traffic location within the store that would both display the new product and provide maximum holding power. Makita U.S.A. Inc. also wanted the display to be permanent and have flexibility or modularity for resetting in the future, with limited effort and expense, in order to showcase additional new products as they are developed.
This attention grabbing, customer friendly fixture was designed to provide a great shopping experience. The fixture showcases the new product, educates the consumer, and provides shelf space for take-with stock. It was designed to be placed on the front race track, thus securing the prime retail location and maximum exposure. The design allows for individual power tools to be changed without expense. The holders were designed to be universal so that different sku's within the same tool type could be interchanged without a change in the fixture. If the tool type changed, expense would be limited, as the holder is easily removed and replaced with a new holder for the particular tool type. After deployment of the fixture into the store, sales of the new products created a 17% incremental increase in their total sales of the product category. The merchandiser was designed and produced for Makita U.S.A. by Vulcan Industries, Moody, AL; (Web Site) www.vulcanind.com
______________________________________________________________________________________________________
ViSalus Officially Launches NEON Energy Drink On In Store Displays
ViSalus officially launched NEON Energy Drink® as part of its expanding product line portfolio. This launch marks ViSalus' entry into the canned energy drink category – furthering its commitment to providing healthy on-the-go food and drink options to the world. NEON Energy Drink is a great-tasting energy beverage containing natural sugars from 24% fruit juice concentrate and a proprietary blend of beneficial ingredients, including caffeine from green tea extract, prickly pear puree, and 6 energy-supporting essential B vitamins with at least 100% of the daily recommended value that are ideal for an anytime boost of sustained energy. This fun drink gets its name because it glows under black light due to an element it contains from the South American Cinchona tree.
"With the NEON Energy Drink, we can expand into the energy drink marketplace as a brand new category for us," said ViSalus Co-Founder, President and CEO Ryan Blair. (Web Site) www.visalus.com
______________________________________________________________________________________________________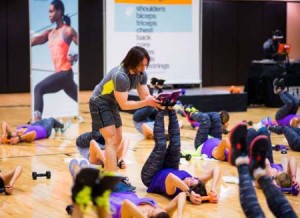 Life Time Fitness And Target To Launch Exclusive 'C9 Challenge' Group Fitness Class
The Healthy Way of Life CompanySM and Target have launched "C9 Challenge," an innovative Group Fitness class that also highlights C9 Champion, Target's exclusive activewear line for men, women and kids. Developed in collaboration with Life Time experts and Target's C9 Champion brand ambassador, Adam Rosante (author of "The 30-Second Body: Eat Clean. Train Dirty. Live Hard."), the class is designed to challenge nine core areas of the body in 39 minutes, and will be offered exclusively at Life Time destinations nationwide beginning in May. In addition to the exclusive C9 Challenge class, C9 Champion will be integrated throughout Life Time destinations in a variety of ways including in-club video and signage, surprise and delight moments for those taking the class, and sneak peeks at new products. Life Time Group Fitness is the largest provider of Group Fitness programming in the country and engages members in more than one million workouts monthly cross its 114 clubs.
"The C9 Challenge class we've developed with Target's C9 Champion ambassador Adam Rosante will be social and fun, with a broad appeal for women and men alike yet, and as Adam says, push them to realize they're stronger than they think they are," said Kimberly Spreen-Glick, Life Time national senior director of group fitness. "Life Time is known for bringing our members effective, innovative and one-of-a-kind group fitness classes designed and taught by the industry's best instructors. We can't wait for members to experience C9 Challenge."
Each C9 Challenge class will begin with a dynamic warm up, followed by three fitness blocks focused on upper body (chest, back, shoulders, biceps, triceps), lower body (quadriceps, hamstrings, glutes) and core, followed by a one minute cardio burst to drive the heart up and ensure a metabolic after burn.
"This new Life Time class smashes the notion that you need to spend lot of time at the club to get a solid workout," said Rosante. "We all want to look good and feel great in class, and Target's exclusive line of C9 Champion activewear can deliver that at a great price without sacrificing on performance."
______________________________________________________________________________________________________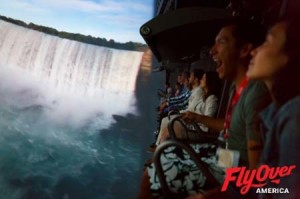 Mall Of America To Open First-Ever FlyOver America Attraction In Spring 2016
Mall of America plans to open the first-ever FlyOver America attraction in Spring 2016. FlyOver America is a flight simulation ride that brings guests on a breathtaking, aerial tour of some of the greatest landmarks and regions throughout the United States in virtual flight technology. The attraction will be a fully immersive experience including wind, mist and even scents while soaring across some of America's most spectacular sights.
The destination attraction is designed for locals and tourists alike and is suitable for ages 4 and older. During the feature ride, guests will strap in and be suspended in the air with feet dangling 10 to 25 feet above the ground in specialized ride vehicles before a giant half-spherical dome screen. Guests will truly feel the thrilling sensation of flight as they move in concert with the FlyOver America film and use of special effects.
"The addition of FlyOver America will offer guests a one of a kind experience while adding to the many lifelong memories we are committed to helping our guests create during each visit to Mall of America," said Jill Renslow, Senior Vice President for Mall of America. "The innovative technology and talent behind the attraction reinforces Mall of America as a must-visit tourist destination."
The custom-built attraction is being created by a worldwide team of technicians, manufacturers and consultants, including Los Angeles based former Disney "Imagineer" Rick Rothschild. Production is currently underway for the FlyOver America film as the FlyOver film crew visits every region in the country, filming from a helicopter over the course of the year to capture all seasons.
"Building on our success in Canada, we looked at many sites around the world before choosing Mall of America and the state of Minnesota for our US expansion," said Andrew Strang, co-founder of FlyOver®. "We couldn't imagine a better home for our first FlyOver America and are honored to launch at this world-renowned location. The appeal of feeling like you're truly soaring over stunning landscapes in a fun environment is universal."
______________________________________________________________________________________________________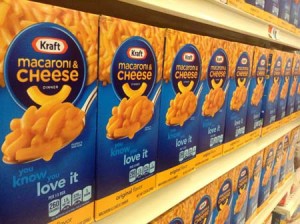 Kraft Macaroni & Cheese To Remove Synthetic Colors And Artificial Preservatives In The U.S. In 2016
Starting in January 2016, Original Kraft Macaroni & Cheese in the U.S. will no longer be made with artificial preservatives or synthetic colors, while still delivering the same great taste that people know and love from the iconic "blue box," Kraft Foods reports. Kraft Dinner (KD) in Canada will remove synthetic colors by the end of next year in Kraft Dinner Original. Kraft will replace the synthetic colors with those derived from natural sources like paprika, annatto and turmeric. These recipe changes are the latest steps in the Kraft Mac & Cheese journey to delight consumers with on-trend updates to meet consumers' changing lifestyles and needs.
"We've met with families in their homes and watched them prepare Kraft Mac & Cheese in their kitchens. They told us they want to feel good about the foods they eat and serve their families, including everything from improved nutrition to simpler ingredients," said Triona Schmelter , Vice President of Marketing, Meals. "They also told us they won't compromise on the taste of their Mac & Cheese – and neither will we. That's why we've been working tirelessly to find the right recipe that our fans will love."
______________________________________________________________________________________________________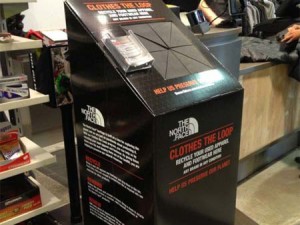 The North Face Launches 'Clothes The Loop' Campaign, Which Aims To Recycle More Than 100,000 lbs Of Apparel And Footwear In 2015
The North Face has expanded its Clothes The Loop recycling program to all of its retail and outlet stores in the U.S. in tandem with an in-store and social media campaign to encourage consumers to recycle unwanted apparel and footwear from any brand in any condition. Clothes The Loop extends the lifecycle of apparel and footwear brought in by consumers by giving them a new life through reusing items or reverting them to basic materials used for new product manufacturing. Initially piloted at 10 The North Face retail locations in February 2013, Clothes The Loop is now available in all 83 of The North Face retail and outlet stores nationwide.
"We're committed to creating responsible products – both in how we design them, and also in how long they last," said Adam Mott, director of sustainability for The North Face. "We're expanding Clothes The Loop to help find a second life for pre-owned apparel and footwear that might otherwise go to waste. We hope this campaign gets people thinking about the lifecycle of the products they buy and how they can take simple steps to help protect our environment."
______________________________________________________________________________________________________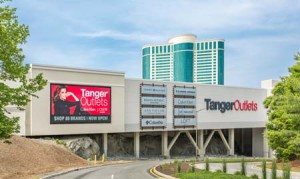 Tanger Outlets OPENS At Foxwoods
Tanger Factory Outlet Centers has opened at Foxwoods Resort Casino. The exciting line up of outlet stores offering stylish savings at the center will include: American Eagle Outfitters, Ann Taylor, Banana Republic, Brooks Brothers, Calvin Klein, Coach, Fossil, Gap, H&M, J. Crew, LOFT, Michael Kors, Nike, Skechers, Steve Madden, Talbots, Tommy Hilfiger and many more.
Guests of the approximately 300,000-square-foot new Tanger Outlets at Foxwoods will enter the new center from two indoor entrances including one from the Grand Pequot Tower and the other from the Fox Tower. The services and amenities available at the center will offer loyal Foxwoods customers, team members and residents more reasons to play and stay when visiting North America's largest resort casino in southeastern Connecticut.
"We are very pleased to add Tanger Outlets at Foxwoods to our portfolio of successful retail and destination properties. With millions of annual visitors, Foxwoods is the ideal location for Tanger Outlet's first development linked to a casino," said Steven Tanger, President and CEO of Tanger Factory Outlets.
"It is fulfilling to see the vision for Tanger Outlets at Foxwoods come to life," said Annette DeBois, Vice President, Retail Development, Foxwoods Resort Casino. "The economic impact will be widespread, there will be new employment opportunities and this will become the dominant retail destination for customers in southeastern Connecticut, neighboring Rhode Island residents and its many visitors."
______________________________________________________________________________________________________
PANDORA Jewelry Opens Custom Retail Locations In Disney Parks
PANDORA Jewelry in collaboration with Walt Disney Parks and Resorts has opened dedicated PANDORA Jewelry boutiques within two Disney merchandise locations: Uptown Jewelers in Magic Kingdom Park at Walt Disney World Resort in Florida and La Mascarade d'Orleans in Disneyland park in California. Both locations carry PANDORA's newly released spring 2015 Disney jewelry collection and the Disney Parks collection, as well as the full assortment of PANDORA jewelry. The redesigned Uptown Jewelers is reminiscent of a Victorian era collectibles shop, echoing the nostalgic style of Main Street U.S.A., the first themed land within Magic Kingdom Park. With classic decor and ornamental touches, Uptown Jewelers reflects the prosperity and optimism of early 20th century America. The newly renovated La Mascarade d'Orleans, located in the heart of New Orleans Square in Disneyland park, brings the festivities of the French Quarter to life. Fantastical masks, rich fabrics and vibrant colors complement fixtures displaying PANDORA rings, necklaces, earrings, charms and bracelets. PANDORA's new Disney jewelry collections of hand finished silver and 14K gold charms feature inspirations from some of Disney's most beloved characters, and include more than 101 different styles for Disney Parks guests to choose from. The Disney owned and operated stores are staffed with PANDORA jewelry specialists and feature PANDORA retail fixtures and displays within exterior shop windows.
"These beautiful new boutiques allow us to be part of the magic that's created in Disney's theme parks and resorts every day," said Beth Moeri, Chief Merchandising Officer, PANDORA, Americas. "Our PANDORA boutiques offer a unique jewelry destination within the Parks and give guests a stylish way to treasure their Disney experiences for years to come."
______________________________________________________________________________________________________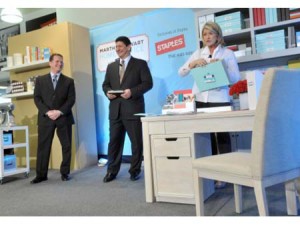 Martha Stewart Living Omnimedia And Staples Collaborate For Martha Stewart Home Office™ Brand
Martha Stewart Living Omnimedia and Staples have launched a new, multi-year strategic direct retail collaboration for the manufacture and distribution of Martha Stewart Home Office ™ products.
"We are thrilled to collaborate with Staples in a direct retail program that will enable us to grow our brand and bring our well-designed and affordable home organizing and home office products to consumers," said Martha Stewart, Founder and Chief Creative Officer, MSO. "I'm very proud of our brand, which provides easy and attractive solutions, as well as the inspiration to create a beautiful, well-organized home office space."
"At Staples, we're excited to team up with Martha Stewart to bring a new line of beautiful Martha Stewart Home Office products to our customers," said Demos Parneros, President North American Stores and Online, Staples. "The Martha Stewart Home Office products give our customers solutions they need to manage their home or home office in an attractive and functional way."
The assortment will be available at more than 1100 Staples retail stores and online, and will include a wide array of home organizing and home office products across multiple categories, including: stationery and paper products, office essentials and tools, personal technology accessories, and storage and organization products.
______________________________________________________________________________________________________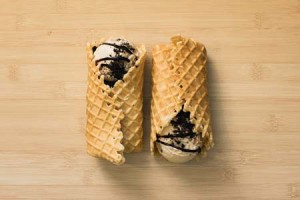 Ben & Jerry's Rolls Out The BRRR-ito To Scoop Shops Nationwide
Ben & Jerry's is rolling out a revolutionary new way for fans to eat their ice cream with the BRRR-ito, available in scoop shops nationwide. For first-timers, Ben & Jerry's suggests the Half Baked BRRR-ito, with one scoop each of Cookie Dough and Chocolate Fudge Brownie drizzled with chocolate fudge, topped with a crunchy cookie crumble, and rolled to perfection in a chewy crepe-like wrap. Fans can also personalize their BRRR-ito by choosing two scoops of any favorite flavor combo.
"Building on our understanding of how much people love our homemade waffle cones, we have created a wrap that has all the ridgey goodness of their more crispy cousins – yet are slightly less sweet and provide the chewy satisfaction of the BRRR-ito eating experience", said Alison Gilbert, Ben & Jerry's, Sr. Brand Manager, Scoop Shops.
______________________________________________________________________________________________________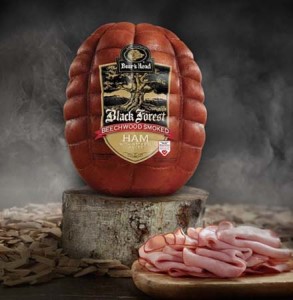 Boar's Head Introduces Black Forest Beechwood Smoked Ham
Boar's Head Brand®, one of the nation's leading providers of premium delicatessen products, has introduced Boar's Head Black Forest Beechwood Smoked Ham. Crafted with the finest ingredients and naturally smoked with imported German beechwood, Boar's Head Black Forest Beechwood Smoked Ham boasts a distinct, perfectly balanced smoke flavor that is rarely found in America. Boar's Head Black Forest Beechwood Smoked Ham is made with the highest standards and exceptional care. It is a lower-sodium ham and is certified heart healthy, in addition to being gluten free, milk free, extra lean and rich in protein. Like all Boar's Head premium meats, cheeses, spreads and condiments, Black Forest Beechwood Smoked Ham only uses the finest ingredients without by-products, fillers, artificial colors or flavors, gluten or trans fat. To provide inspiration for creating meals that complement the exceptional flavor of Boar's Head Black Forest Beechwood Smoked Ham, Boar's Head teamed up with celebrity chef Richard Blais to create new signature recipes.
"Boar's Head is thrilled to be teaming up with celebrity chef Richard Blais to introduce our Black Forest Beechwood Smoked Ham," said Elizabeth Ward, director of communications for Boar's Head Brand. "He brings nearly two decades of experience and expertise to the Boar's Head culinary roster, and we're confident his recipes will help expand the repertoire of how smoked ham is prepared and served in American kitchens."
______________________________________________________________________________________________________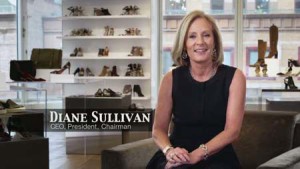 Brown Shoe Company Launches Men's Footwear Business Embarks Under Brown Shoe Bootmakers Brand
Brown Shoe Company has launched its new men's footwear business, Brown Shoe Bootmakers. The brand will take an artisan but rugged approach to men's shoes and is set to launch in 2016. "Our rebranding initiative, and the launch of our men's footwear business, help position us as a company with both a proud legacy and an ambitious global vision," said Diane Sullivan, President, CEO and Chairman. "Our passion for fit, our dedication to craftsmanship, and our business savvy are part of our legacy, while our vision helps fuel our future. And, as always, the consumer will remain at the center of everything we do."
______________________________________________________________________________________________________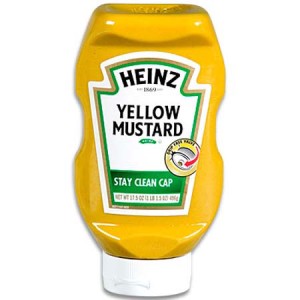 Heinz' New Yellow Mustard Introduced
Heinz is launching a new, better-tasting yellow mustard than it's ever offered before at retailers nationwide for the first time. Heinz will unveil a 360 advertising campaign, "Ketchup's Got a New Mustard", touting Heinz Ketchup's new main squeeze: Heinz' New Yellow Mustard. Using 100% natural ingredients, including stone-ground mustard seeds and a secret blend of spices and vinegar, Heinz' new yellow mustard recipe delivers a perfect balance of flavor and tang. The national launch of this new recipe is being supported by a campaign to drive unparalleled awareness within the mustard category.
"We know that people don't really think about yellow mustard, so we needed to inspire them with a bold creative idea to shake things up a bit," said Jessica Ryan, Associate Director of Marketing, Heinz Brands at Heinz North America. "Our new campaign focuses on the idea that Heinz Ketchup has been with the wrong mustard for years, but finally found a mustard that lives up to its high standards of taste."
______________________________________________________________________________________________________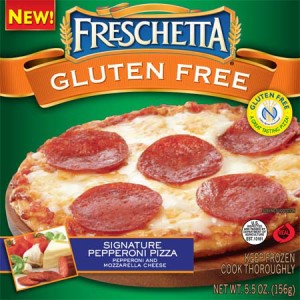 New Single-Serve Freschetta Gluten Free Pizza Offers Great-Tasting Options
Schwan's Consumer Brands Inc. is introducing convenient single-serve Freschetta® Gluten Free Pizza, making it easier for everyone in the family – regardless of dietary restrictions – to enjoy a product that's full of flavorful toppings and has a light, airy and crispy gluten-free crust. The new single-serve pizzas are available in two flavors to match popular Freschetta® Gluten Free Pizza varieties: "4 Cheese Medley" and "Signature Pepperoni Pizza," providing more options for consumers who are eliminating gluten from their diets, either when dining alone or when everyone in the family wants to enjoy their favorite flavor.
"When it comes to pizza, we don't use 'gluten free' as an excuse to let great taste fall by the wayside," said Kevin McAdams, president of Schwan's Consumer Brands. "We've perfected our deliciously delicate and crispy base to create Freschetta® Gluten Free Pizza – a pizza the entire family can enjoy."
______________________________________________________________________________________________________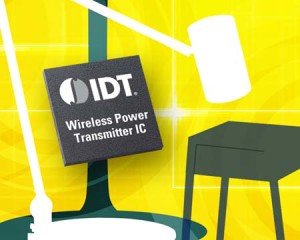 IKEA Furniture Offers IDT Wireless Charging In Its Furniture And Accessories
IKEA has chosen IDT's wireless power transmitters to embed in its furniture and accessories for convenient wireless charging of enabled portable devices. IDT's P9030 magnetic induction transmitters are embedded in new IKEA products including side tables and lamps. The products will soon be available in stores throughout North America and Europe. In addition to the furniture, IKEA has developed a line of charging pads as well as a wireless charger that consumers can build into furniture themselves-all built around the IDT wireless power semiconductor.
"IKEA revolutionized the furniture industry, and it continues to prove itself an innovation leader with the integration of IDT wireless charging transmitters into its products," said Arman Naghavi, IDT's vice president of Analog Power Technology. "The company's adoption of our Qi technology underscores the traction we're seeing as the wireless power ecosystem continues to expand."
______________________________________________________________________________________________________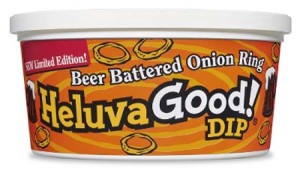 Heluva Good! Dip Launches New Beer Battered Onion Ring Flavor
Heluva Good!® has launched a special limited edition Beer Battered Onion Ring Dip that will join the brand's existing product line. The new dip is a fresh take on a favorite snack that combines high-quality ingredients and seasonings with big bold flavors and is available in dairy cases throughout the Northeast, Southeast and Midwest. Beer Battered Onion Ring Dip blends crispy, golden fried sweet yellow onions with a hint of lager and creamy sour cream for a big, bold taste that brings the delicious taste of this American favorite to all of your snacking occasions.
"This is a bold addition to an already flavorful family of dips," said Sarah Barow, spokesperson for Heluva Good!. "Our consumers enjoy the experience of snacking, and we wanted to create something for them that is familiar yet unexpected. Beer Battered Onion Ring is a powerfully-seasoned dip that can be enjoyed with friends watching a game or at a backyard BBQ."
______________________________________________________________________________________________________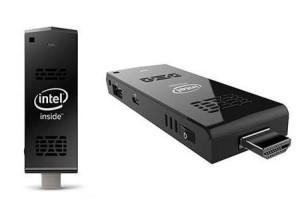 New Intel Compute Stick Now Available
The Intel® Compute Stick, a new pocket-sized computer based on a quad-core Intel® Atom™ processor running Windows 8.1 with Bing, is available now through Intel Authorized Dealers. The Intel Compute Stick can transform any HDMI display into an entry computer capable of working with productivity apps, playing local or streamed content, driving basic digital signage or enabling thin clients. It will support Wireless 802.11 b/g/n, a microSD card for expandable memory, MicroUSB power supply and Bluetooth 4.0 for keyboard and mouse.
______________________________________________________________________________________________________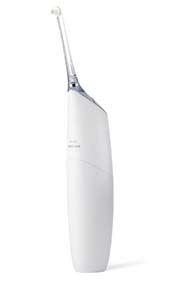 New Philips Sonicare AirFloss Pro Debuts
Philips Sonicare, the #1 dental professional-recommended power toothbrush brand in the United States, is unveiling a faster, easier and more powerful way to clean between your teeth, with the NEW Philips Sonicare AirFloss Pro. The Philips Sonicare AirFloss Pro is an interdental tool that cleans your entire mouth in just 60 seconds, and is clinically proven to be as effective as string floss at improving gum health.
"Nearly 184 million American adults report that they do not floss enough, which means that there's a huge population of people who can benefit from Philips Sonicare AirFloss Pro," said Boon Lai, Vice President of Marketing for Philips North America. "We are excited to introduce a product that is not only easy to use, but offers great health benefits and addresses a universal consumer need."
______________________________________________________________________________________________________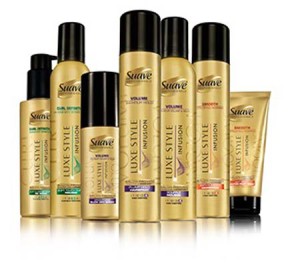 Suave Introduces New Luxe Line Of Hair Styling Products
Unilever has introduced new Suave Professionals® line of salon-inspired products that work as well as a top salon brand as well as a new do it yourself approach – Style It Yourself (SIY) – that aims to give women the tools they need and the tips they crave to confidently and expertly style their hair at home. The new Suave Professionals® Luxe Style Infusion range includes three styling collections with luxurious formulas to target a variety of hair needs – volumizing, smoothing and curl defining. Suave®, for the first time ever, is including on the back of each package the steps to achieve the most-searched styles by women, like voluminous waves or a braided bun.
But great products are only part of the solution. To help inspire women to Style It Yourself, Suave Professionals® has enlisted celebrity stylists Marcus Francis and Jenny Cho, DIY maven and founder of P.S. – I made this…, Erica Domesek, and three top beauty vloggers to create easy-to-follow styling tutorials for specific hair types and needs. The YouTube videos and accompanying tips can be found on the Suave Beauty social channels. In-store displays, digital and social executions including 1-2-3 styling step messaging will also help people learn how to SIY.
"Nearly 20 percent of women will walk away from a shelf without buying because they don't know which product to buy or they think it's too expensive and the risk is too great," said Rob Candelino, vice president of marketing at Unilever North America. "The goal of this campaign is to show women how accessible styling their own hair can be when using the right products. The new range consists of three collections designed for specific hair needs, making it easier than ever for women to shop in-store, find the products for their needs and feel confident they can recreate salon-inspired looks at home."
______________________________________________________________________________________________________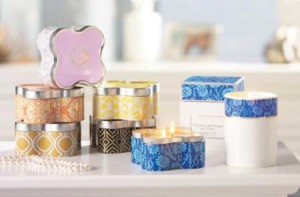 Yankee Candle's New Y. Collection No. 2 Available In Eight Fragrances
The Yankee Candle Company, Inc., the world's largest manufacturer of premium scented candles, has launched its new Y. Collection No. 2 line. Inspired by fine perfumeries around the world, each hand-poured masterpiece is made with quick-melting wax housed in a stylish porcelain tumbler or quatrefoiled-shaped tin. "With a modern and fresh look, Y. Collection is Yankee Candle's entrance into the luxury candle market," said Geoff Medeiros, vice president brand and product development for The Yankee Candle Company, Inc.
______________________________________________________________________________________________________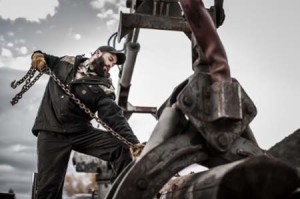 Walls Outdoor Goods Launches New Workwear Collection With DuPont™ Kevlar®
For 50 years the name DuPont™ Kevlar® has been synonymous with strength and durability. Through an exclusive relationship with Walls Outdoor Goods, Kevlar® will now be a key ingredient in a new line of DuPont Kevlar outdoor workwear, helping to make the collection one of the toughest, most dependable apparel available for working in demanding conditions. The outdoor workwear collection made with Kevlar® uses a combination of 10-ounce brushed duck cotton with Kevlar® fiber for unmatched durability. The line includes three styles of jackets, a vest and a bib, all featuring Walls Dry IQ™ water repellent DWR finish, Realtree AP printed double needle diamond-quilt lining, and six ounces of insulation. The jackets feature Walls signature Muscle Back™ design for limitless range of motion.
"Our goal with this line was to create workwear that could withstand the toughest abuse, but still be functional and comfortable," says Walls Brands Director of Marketing, Alan Burks. "Kevlar®, which is five times stronger than common steel on an equal weight basis, was the ideal partner for us to work with."
______________________________________________________________________________________________________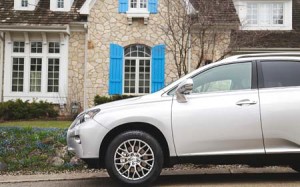 Vogue Tyre Releases New Signature V Black SCT Tyre Line
Vogue Tyre & Rubber Company has launched a new line of tyres targeted at the SUV, Crossover and Light Truck market. The newly designed Signature V Black SCT (SUV, Crossover, Light Truck) tyre line has been manufactured with an advanced, silica-infused compound designed for superior traction and responsiveness, as well as a Broad Shoulder Element design for greater handling confidence. The addition of wide, circumferential grooves in the tread design allows for exceptional all- weather traction and better handling in wet weather conditions. A newly designed tread pattern, formulated with exclusive sloping elements, guarantees quietness over the life of the tyre. In addition to its innovative new design, the SCT line guarantees that Vogue's signature Whisper Tuning™ and VogueTech Comfort Ride™ engineering remains intact.
"The introduction of the Signature V Black SCT line comes at an extremely exciting time for Vogue. This is an opportunity to share our knowledge and enthusiasm for engineering superior, passion-fueled products to a more widespread audience, as well as a chance to provide an attainable, high-quality tyre experience to an even broader customer base," said Greg Hathcock, President of Vogue Tyre and Rubber Company.
______________________________________________________________________________________________________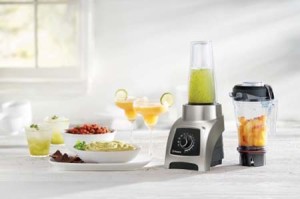 Vitamix Expands S-Series Line With Two New Powerful, Premium Personal Blenders
Vitamix® presents the latest innovations in blending technology with two new products in its S-Series personal blender line: the S55 and S50. The machines combine the high-performance engineering and premium results of every Vitamix with the convenience of pre-programmed settings and a compact size. S-Series machines come with two blending containers and make it easier than ever to create individual smoothies and small batches of recipes including soups, dressings and sauces. The S55 features four pre-programmed settings-Smoothies, Power Blends, Dips & Spreads, and Frozen Desserts-while the S50 boasts two programs for Smoothies and Power Blends. Exclusive to the S55, the Dips & Spreads program easily produces a smooth, thick texture for recipes like a hummus or a cheese dip, and the Frozen Desserts setting quickly makes sorbet, ice cream and more. The programs are specifically formatted to deliver optimal processing times. To use, simply select a setting and press the center of the dial to start-the machines will do the rest.
"Vitamix is elevating the personal blending experience with the introduction of our new S-Series machines," said Karen Haefling, vice president of marketing, Vitamix. "The S50 and S55 make it simple to streamline meals with their unique combination of power and pre-programmed settings, plus the portability of a small format Vitamix."
______________________________________________________________________________________________________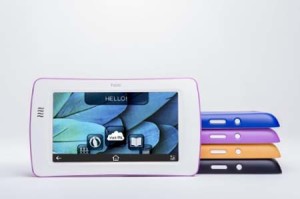 Isabella Products Launches Fable, Browser-Free Tablet For Children
Isabella Products has launched Fable, its cloud-based mobile learning device exclusively for children. A durable, browser-free tablet, Fable combines the freedom to explore, learn and play, with the security of private sharing. Designed and manufactured in Massachusetts, Fable uniquely engages children and lets parents and teachers customize a learning experience without fear of accidental access to the Internet. With Fable, digital content is selected from an exclusive collection of handpicked books, apps, games, videos and projects, for creating and sharing.
"We saw a need in the marketplace for an affordable children's tablet that would encourage and enhance learning in a highly managed and safe environment," said Isabella's Founder and CEO, Matthew Growney. "Fable was designed to give children access to a tool that would immerse them in a multitude of learning experiences."
______________________________________________________________________________________________________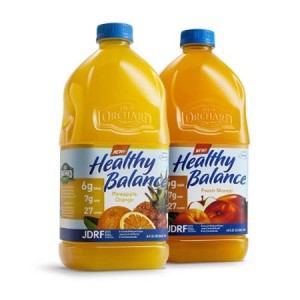 Old Orchard Brands Introduces New Healthy Balance Juice Drinks
Old Orchard Brands has expanded its Healthy Balance line of reduced-sugar juice drinks to include two new tropical flavors that easily fit within the U.S. Dietary Guidelines Advisory Committee's dietary recommendation for a massive reduction in daily sugar intake. The new recommendation is to reduce intake by more than half, allowing for just 12 teaspoons daily for adults. Old Orchard Brands makes that goal more attainable with its Healthy Balance reduced-sugar juice drinks including new Pineapple Orange and Peach Mango varieties. Healthy Balance Pineapple Orange and Healthy Balance Peach Mango contain just five grams of sugar per eight-ounce serving and only 20 calories. Sweetened with Splenda® brand no-calorie sweetener, these juice drinks provide a full-flavored experience without cutting corners on taste. The new flavors are available in select grocery stores nationwide in ready-to-drink 64-ounce bottles. Pineapple Orange and Peach Mango join Old Orchard's line of Healthy Balance products that includes classic flavors such as Apple, Grape and Cherry as well as innovative blends like Pomegranate Blueberry Acai and Apple Kiwi Strawberry.
______________________________________________________________________________________________________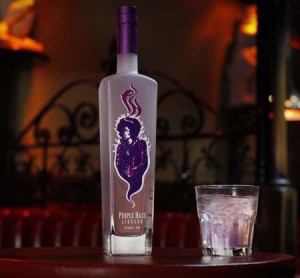 Tiger Paw Beverage Company Releases Purple Haze
Inspired by the true originality and spirit, Tiger Paw Beverage Company in partnership with Leon Hendrix, brother of Jimi Hendrix, have created a line of alcohol products inspired by the song titles of icon, Jimi Hendrix beginning with Purple Haze Liqueur.
Jimi Hendrix was arguably the greatest instrumentalist in the history of rock music. He understood the full range of sound of the electric guitar, and was able to experiment into different areas of rock music that no other musician had done before. Hendrix's music was unique, ethereal and transformative. Jimi Hendrix's fame allowed him to usher in a new era of music, creating an impact upon rock music as a whole that continues to be felt. Tiger Paw Beverage Company's portfolio will commence their initial launch this Summer 2015 in the United States and export markets. The launch will promote the true essence of 'Purple Haze' spirits beverages with premium qualities of exotic berries, cognac and vodka ingredients, which are all 34 proof. The portfolio of 'Purple Haze' additional unique flavors will be launched in key target markets, expanding on the well known Jimi Hendrix songs, imagery and media focused events.
______________________________________________________________________________________________________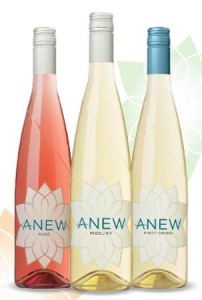 ANEW Wines Introduces New Varietals New Rose And Pinot Grigio
Washington's ANEW wines is adding a refreshing Pinot Grigio and a flavorful Rose to its varietal line-up. Launched in 2013 with the ANEW Riesling, ANEW wines are produced by Chateau Ste. Michelle of Washington state and showcase the regional expression of the Columbia Valley. All three ANEW wines will be available nationally for the suggested retail price of $12.
"We introduced the Pinot Grigio and Rose to create a select range of wines meant to be enjoyed on their own or easily paired with many dishes," said winemaker David Rosenthal. "The ANEW wines have a vibrancy of fruit and a brightness and freshness on the palate that is characteristic of our growing region. Washington's combination of climate, soil and location produce wines for ANEW that are fruit forward, refreshing and have a unique style of their own."
______________________________________________________________________________________________________
Prince Launches TeXtreme® Racquets Collection
Prince, a world leading racquet sports company, has launched the TeXtreme® racquets collection. Prince wanted to utilize a material designed to be thinner, lighter and more durable than traditional woven fibers, of which TeXtreme® was the best choice for them. The new collection features the addition of TeXtreme® Spread Tow fabrics which are created with a thinner structure and straighter carbon fibers to create a composite material that is 20% lighter in weight with improved stiffness. Applying this material in the shaft and lower hoop with a 45? orientation, racquet twisting is reduced by 25% without increased weight. TeXtreme® is the next generation of carbon fiber material in the sporting goods industry. It is based on using Spread Tows instead of yarns to achieve materials that are used to produce ultra light weight and high-performance products. Companies utilizing the TeXtreme® Technology achieve better properties on weight, stiffness, strength, etc. compared to those using other conventional carbon fiber materials. The new Prince TeXtreme® collection, available in retail stores now, includes four different frames; Tour 95, Tour 100T, warrior 107, and Warrior 107T.
______________________________________________________________________________________________________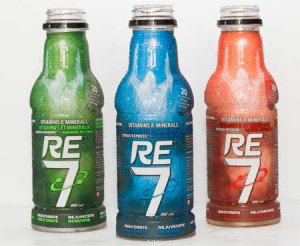 Canadian Drink 'RE7′ Launches In Walmart Canada
RE7 Global Industries Inc., an Alberta based company specializing in creating beverages to promote healthier lifestyles, is making its debut in Walmart Canada locations. RE7 contains no stimulants, artificial flavors or colors, is sweetened with stevia extract and contains 20 calories per serving.
______________________________________________________________________________________________________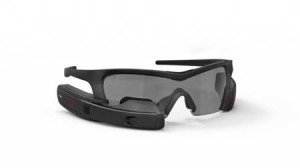 Recon Instruments Launches Recon Jet™ Smart Eyewear
Recon Instruments, the technology company behind the world's first consumer smart goggles for sports, has launched Recon Jet, an advanced wearable computer for sports and outdoor recreational activities. Featuring a dual-core CPU, high-contrast display and point-of-view camera, Jet connects seamlessly to leading smartphones and wearable sensors, delivering contextually relevant information instantly, just below the user's right eye. The product is purpose-built for active outdoor use. Elegant and robust, Jet is lightweight, provides outstanding comfort, and is resistant to both water and dust. Recon Jet frames are available in black or white and the design is modular, as well; exchangeable lenses make it ideal in any lighting condition, while the battery can be easily swapped on the go for all-day performance.
______________________________________________________________________________________________________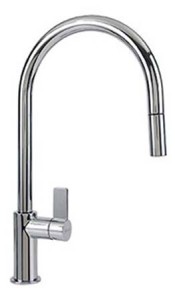 Franke Unveils Ambient Series Of Kitchen Faucets
The new Ambient Series from Franke Kitchen Systems encompasses a full range of kitchen faucets and complementary components, featuring a sleek, contemporary design and water-saving flow rates, all at mid-range price points. The new Ambient family offers consumers and designers more than a half dozen models to consider when outfitting a new kitchen. Besides the 16-1/2-inch-tall flagship of the line, Ambient also includes prep and bar faucets, all equipped with a brass pull-down, dual-spray head that extends up to 21 inches. Available in a chrome or a satin nickel finish, all Ambient faucets feature spouts that swivel 180° or 360°, as well as flat-handle levers for easy, ergonomic control of flow and temperature. The modern handle design maintains a consistently contemporary look in any kitchen equipped with more than one model. But its appeal is more than aesthetic: While rotating 75° forward from the faucet body, the handle moves only 25° to the rear to avoid the nuisance of bumping into the backsplash.
______________________________________________________________________________________________________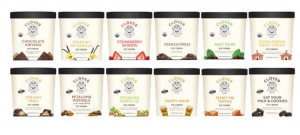 Clover Launches New Organic Craft Ice Cream Line
Clover Stornetta Farms, a leading brand in the dairy industry, is launching a new line of premium ice cream made from fresh organic Clover milk and cream. These 12 new, decadent flavors will debut as a six-month exclusive placement in local independent grocers and Whole Foods Market®. Each quart is made with organic milk from happy, humane-certified Clover cows living on family-owned dairy farms. Every scoop is blended with the best quality local ingredients to create these new flavors: Chocolate Nirvana (made with fair trade Organic TCHO Chocolate in Berkeley), Straight Up Vanilla, Mint to Be, Hoppy Hour (using Bear Republic Brewing Company's Racer 5 IPA® from Cloverdale), Cowlifornia Sweet Cream, French Press, Eat Your Milk & Cookies, Strawberry Shindig, Creamy PB&C, Pistachio Perfecto, Petaluma Pothole (in honor of our hometown's roads) and Tempt Me Toffee (made with San Francisco's Charles Chocolates English Toffee).
"Giving Whole Foods Market and our independent stores an exclusive, serves our mission to support businesses with like-minded philosophies," said Clover President & CEO Marcus Benedetti. "Craft ice cream is booming. The farming principles behind our nutritious milk coupled with interesting ice cream flavors and partnerships will put Clover's best dairy foot forward."
______________________________________________________________________________________________________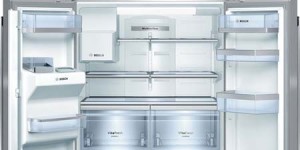 Bosch Unveils Glass Door Refrigeration For Small Spaces
Bosch home appliances, the premiere European kitchen design brand, is expanding upon its design leadership with the introduction of the new 24″ Glass Door Refrigerator. The sleek, modern, compact refrigerators are part of the Bosch 24″ kitchen, designed to meet the needs of small and ancillary spaces. The Bosch 24″ Glass Door Refrigerator is the only compact refrigeration model currently available for the premium market that features a glass door finish. Offered in white glass, black glass, or glass on stainless steel, this unique material offers an easy to clean exterior while providing a sleek, modern look that is further enhanced by handle-less design. With an increase in young professionals moving into city apartments, empty-nesters downsizing, and creative installations of appliances in ancillary spaces such as basements or media rooms, there is a growing demand for high-quality products that meet a variety of space requirements. The Bosch 24″ Glass Door Refrigerator is the latest addition to the growing line of solutions for the 24″ kitchen as well as ancillary spaces. The complete 24″ line, which includes the 24″ Electric Cooktop, Gas Cooktop and Wall Oven, will be available later this year.
"At Bosch, we believe in providing sleek, European design to meet the needs of every home, regardless of size or space," said Dan Kenny, Director of Brand Marketing for Bosch home appliances. "The luxury look of glass refrigeration is a perfect modern addition to areas of the home that cannot accommodate a full-size refrigerator."
______________________________________________________________________________________________________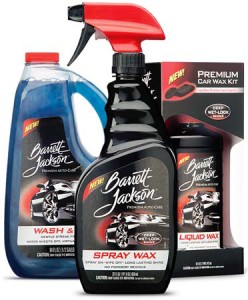 Barrett-Jackson™ Launches New Line Of Premium Auto Care Products
Barrett-Jackson has introduced a new line of Barrett-Jackson™ premium auto care products. The new line includes exterior care, interior care, tire care and restoration. Products are now available in retail stores across North America, including Walmart, Pep Boys, Menards, Benny's, select Home Depot locations. Designed for performance, Barrett-Jackson premium auto care products are made with the latest in auto care technology and provide unbeatable protection and long lasting shine.
______________________________________________________________________________________________________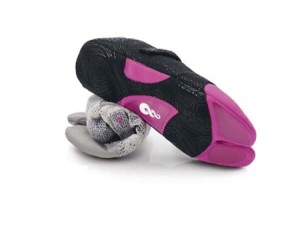 Ahnu And Blake Brody Present YogaSport On-The-Mat Footwear Collaboration
Ahnu®, a division of Deckers Brands, has joined forces with Blake Brody, a manufacturer of high-quality indoor performance footwear, to officially launch Blake Brody® for Ahnu® – a women's on-the-mat yoga studio footwear product that is part of the Ahnu® YogaSport™ collection. The YogaSport products are a natural fit for consumers pursuing hybrid fitness regimens that combine both mental and physical challenges, and position the budding Deckers' incubator brand as a 360-degree yoga fitness lifestyle company. The Ahnu® YogaSport™ collection is comprised of four footwear styles.
______________________________________________________________________________________________________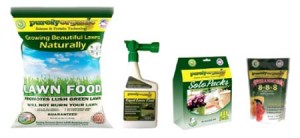 Purely Organic Products Debuts Two New, Natural Lawn And Gardening Products
Purely Organic Products, creators of natural lawn and gardening products, have made two of the company's products, Liquid Lawn Food and 8-8-8 Tomato & Vegetable Plant Food, available at The Home Depot stores nationwide. With eco-conscious consumers increasingly seeking environmentally-friendly alternatives, Purely Organic Products is meeting the demand. Now, homeowners can take advantage of the same natural fertilizers that professional sports stadiums rely on and the same natural plant management products that agricultural growers utilize. The family-friendly products contain no harmful chemicals, so there are no restrictions on re-entry after application. In addition to Liquid Lawn Food and 8-8-8 Tomato & Vegetable Plant Food, the natural product line also includes Lawn Food, dry fertilizer and Solo Packs flower and plant food.
______________________________________________________________________________________________________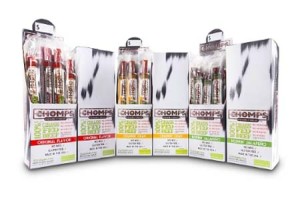 Chomps Snack Sticks Celebrates New Crankin' Cran Flavor
Healthy jerky company Chomps Snack Sticks has added a new flavor to their line of grass-fed beef snacks: Crankin' Cran. This delicious new stick is made with a recipe of spicy habanero peppers and naturally sweet cranberries. Chomps created the new flavor to provide customers with a great tasting jerky that delivers healthy carbohydrates. Cranberries are the perfect carbohydrate source, supplying all of the nutritional benefits without the excess sugars that can be found in the cheap fillers of other jerky brands. By sweetening the cranberries with apple juice instead of added sugars, Chomps achieves the perfect balance of heat, sweetness, and nourishment. Chomps has also made a change to the macronutrient profile of this new snack stick with an increase to 9g of protein. The key driver of this new improved formula is related to the use of a leaner grass-fed beef. The adjustment makes Chomps Snack Sticks the best option for those looking for an ideal fitness snack. Chomps continue to be an all natural snack that are gluten-free, paleo friendly, and Whole30 Approved.
______________________________________________________________________________________________________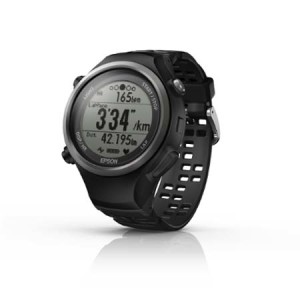 Epson Showcases Runsense GPS Watches
Epson America has introduced Runsense™ GPS watches that give runners of all levels precise data to plan, monitor and improve their performance. The Runsense SF-810 provides up to 35 different measurements, including recording heart rate directly from the wrist without a chest strap, time elapsed, distance, pace, laps, intervals, speed, calories burned and many more. The sleek scratch-resistant interactive display features four customizable screens with up to three measurements per screen that a runner can cycle through for real-time updates. Part of the new "Epson Active" product category, Runsense is the latest in a line of sports and fitness devices from the company to help athletes improve their performance through precise data and easy-to-interpret feedback.
______________________________________________________________________________________________________
Evolution Fresh Debuts New Line Of Cold-Pressed Fruit & Vegetable Juices
Evolution Fresh, the market leader in cold-pressed, High Pressure Processed (HPP) juice, has introduced a new suite of fruit and vegetable juices in 11 fl. oz. bottles. Available nationwide on grocery shelves this spring, this new line includes five new cold-pressed juice blends and one current favorite, adding even more variety to Evolution Fresh's portfolio of 42 cold-pressed juices available in original 15.2 fl. oz. and multi-serve bottles. The new 11 fl. oz. line is an approachable size for those wanting to try cold-pressed juice for the first time or consumers seeking a nourishing beverage to pair with their lunch or afternoon snack.
"We know people are looking for ways to add more fruits and vegetables to their diets," said Jeff Hansberry, president, Evolution Fresh. "As the demand for cold-pressed juice continues to grow, we're launching our new line of fruit and vegetable juice blends and smoothies as an easy way to experience the taste and nutrition of Evolution Fresh cold-pressed juices. The new sizes provide an easy way to boost the nutrients in a meal or a snack and add more fruits and vegetables into a daily diet."
______________________________________________________________________________________________________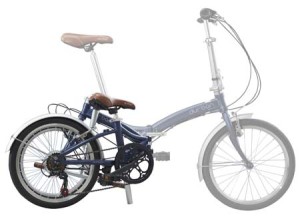 Durban Bikes Launches In U.S. With Target And Sports Authority
Folding bike company Durban Bikes recently announced distribution with retail giants Target and Sports Authority. Folding bikes is one of the fastest-growing segments in the $6 billion U.S. bike market. Durban is a fast-growing, folding bike company that has set out to make commuting and city living easier. Designed in Brazil, Durban bikes combine a minimalist design, solid engineering and technical innovation – all at an incredible value. They conveniently fit under a desk or in the corner of an apartment and are compatible with all modes of transportation from subways, busses and ferries to taxi cabs and for-hire car services. Durban is already a recognized category leader in South America, where folding bikes are more widely used. Collapsible in 15 seconds, they can easily be stored under a desk or in the corner of an apartment. They are also compatible across all modes of transportation-from subways, busses and ferries, to for-hire car services, airplanes and RVs.
"The demand for folding bikes is growing rapidly, and we've received immediate and enthusiastic interest in our product lineup," said David White, managing director of Durban Bikes. "Retailers recognize the bikes are extremely well-made, well-designed and competitively priced." "More and more urban residents are looking for a convenient, healthy mode of transportation for commuting, running errands and simply getting around town," added White. "Our bikes do a great job meeting those needs."
______________________________________________________________________________________________________
Merrill Names Alan Scott CMO
Merrill Corporation, a global leader in secure content sharing, disclosure, and regulated communications, has named Alan Scott as Chief Marketing Officer. Scott joins Merrill from Wolters Kluwer Law & Business, a market-leading global information services company, where he served as Chief Marketing Officer.
______________________________________________________________________________________________________
NBTY Names Andre Branch CMO
NBTY, Inc., a global manufacturer, marketer, distributor and retailer of vitamins and nutritional supplements, has named Andre Branch as Chief Marketing Officer. In his new post, Branch will lead consumer and customer marketing efforts, as well as focus on strategies to further build NBTY's trusted and high-quality brands, including Nature's Bounty(R), Sundown Naturals(R), Ester-C(R), Solgar(R) and Osteo Bi-Flex(R). He brings more than 20 years of brand-building experience to the role from companies including Kraft Foods, Diageo and, most recently, L'Oreal.
______________________________________________________________________________________________________
The Hartford Names Kathy Bromage CMO
The Hartford has named Kathy Bromage as chief marketing and communications officer. Bromage will report to The Hartford's Chairman and CEO Christopher Swift.
"Kathy has been with The Hartford for more than 10 years in senior leadership roles in marketing, strategy and digital," said Swift. "Kathy's background and deep business insights will help us amplify our marketing and communications efforts in support of building our brand and driving our growth strategy."
______________________________________________________________________________________________________
Fuhu Names Robert Palmer Chief Creative Officer
Fuhu, Inc., the creator of the award-winning nabi® tablet — the world's first Android tablet built for kids, has hired renowned advertising creative Rob Palmer as its new Chief Creative Officer. Palmer previously led teams at Wieden+Kennedy, Goodby and most recently Razorfish in developing and orchestrating campaigns for iconic brands as Apple, Coca-Cola, ESPN and eBay. At Fuhu, he will be developing and overseeing the creative vision and strategy as well as building a high-caliber internal advertising agency designed to support the company's explosive growth.
______________________________________________________________________________________________________
Elizabeth Arden Red Door Spa Appoints Chad Waetzig CMO
Elizabeth Arden Red Door Spa, the leading North American day spa operator and globally recognized spa brand, has appointed Chad Waetzig as its Chief Marketing Officer. Waetzig brings more than 25 years of experience in the beauty, entertainment and hospitality industries, to the Red Door Spa executive team. In this role, Waetzig will be focused on leading Red Door growth initiatives through brand repositioning, new business opportunities and brand partnerships to address a changing competitive landscape.
______________________________________________________________________________________________________
Interbrand Names Victoria Leavitt CEO Of Consumer & Retail Brand Experience
Leading brand consultancy Interbrand has named Victoria Leavitt CEO of Consumer & Retail Brand Experience in North America. The hire signals Interbrand's commitment to building a business focused on the total shopper experience-online, in store, at shelf, in the app, at home, and beyond. Leavitt will oversee approximately 150 employees located across Cincinnati and Dayton, Interbrand North America's Centers of Excellence for consumer branding and retail. She will be based in Cincinnati and report directly to Josh Feldmeth, CEO of Interbrand North America. Leavitt comes to Interbrand after having served as Executive Vice President at Landor.
______________________________________________________________________________________________________
Circle Graphics Issued Two U.S. Patents For Technique And Assembly Methods Of Image Display Canvas Art
Circle Graphics, the world's largest producer of grand-format digital graphics, has been issued two patents claiming methods of construction used to assemble image display canvas art. The patented method of construction improves the traditional process of stretching and stapling canvas art to a wooden frame and externally folding each corner. The original technique can result in a finished product with bulky corners where the image may eventually sag, warp or crack creating an inconsistent look. Wood frame construction methods are generally more time intensive and use additional materials.
The technologies developed by Circle Graphics do not use wood frames but rather a patented design and customized manufacturing process that results in an enclosed, rigid structure that provides a solid base to mount printed substrates. The advancements contained within the patents include improved and refined print substrate options; glue application automation; and techniques optimized for use in digital printing and final canvas assembly processes.
______________________________________________________________________________________________________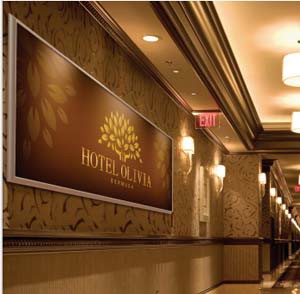 Testrite Visual Introduces Charisma Picture Frames™
Testrite Visual introduces Charisma Picture Frames™ for point-of-sale retail signage applications. These traditional style frames accept SEG graphics. Graphic changes are fast and easy, wall hangers are included, and it provides great ambiance. The elegant frames are available in Satin Silver or Matte Black finish with custom sizes and colors available upon request. For more information, visit Testrite Visual, (Web Site) www.testritevisual.com
______________________________________________________________________________________________________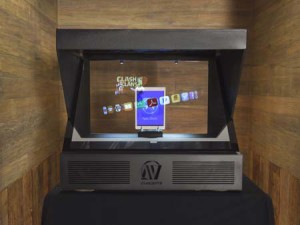 AV Concepts Introduces New Line of Holographic Display Units
AV Concepts, a leader in creative and technical event solutions, offers a new line of holographic display units-for sale and to rent. "With short attention spans and information overload, capturing mindshare and spurring measurable action from audiences is more difficult than ever before. This is why more and more companies are interested in utilizing disruptive technology, like holograms, to engage audiences," explained Nick Smith, Co-Founder and President of AV Concepts. "We've seen a huge demand for smaller deployments of holographic technology for live events, which is why we're thrilled to announce this turn-key solution. It's perfect for in-store marketing activations, product demonstrations and educational trainings." AV Concepts' new 32-inch holographic displays are designed, engineered and manufactured in the USA. For more information, visit (Web Site) www.avconceptsinc.com
______________________________________________________________________________________________________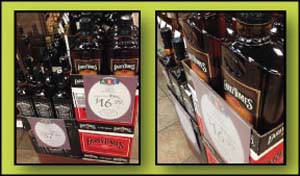 VKF Renzel USA Offers PVC Case Stacker
The PVC Case Stacker enables signs and price tags to be hung over the top edge of cardboard boxes. The design also allows the case Stacker to hang from wire suspended above products or shelf risers. Signs are protected from dust and dirt by scratch-resistant, non-glare PVC & remain easy to change. No additional hardware required. For more information, contact VKF Renzel USA Corp., 1400 E. Devon Ave., Elk Grove Village, IL 60007; (Web Site) www.vkf-renzel.us
______________________________________________________________________________________________________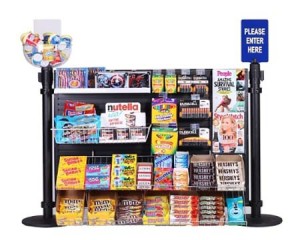 SwayJack's Introduces New In-Line Merchandising System
SwayJack has launched its ground-breaking in-queue merchandising system, Rackit. Rackit will live up to its name, shaking up the crowd control industry, as the only universal in-queue merchandising system on the market. The Rackit's versatile panel system can clamp to any existing stanchion. Rackit is unique in its ability to work with businesses' existing systems. It also allows companies to expand merchandise offerings, drive impulse purchases and keep customers occupied while waiting in line. The Rackit and other SwayJack systems are designed for use in theatres, stadiums, venues, banks, amusement parks, airports, hotels and high-traffic retail locations. For more information, visit (Web Site) www.SwayJack.com
______________________________________________________________________________________________________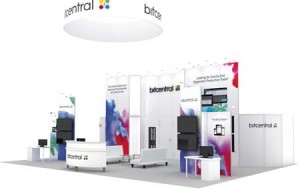 Kathy Ireland Worldwide Partners With ExpoMarketing
kathy ireland® Worldwide and ExpoMarketing Group have recently partnered to launch kathy ireland® Exhibits by ExpoMarketing. The partnership between the two marketing firms will offer a signature line of trade show exhibits that will embody the confidence, ambition and originality of businesses nationwide. (Web Site) www.expomarketing.com
______________________________________________________________________________________________________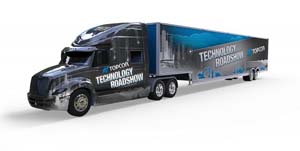 Topcon Launches 2015 Technology Roadshow
Topcon Positioning Group recently embarked on the 2015 Topcon Technology Roadshow in Toronto, Ontario. The mobile solutions center will then continue all across North America stopping in more than 30 cities in the U.S. and Canada along the way. "This year's tour is more ambitious than ever before – we are bringing Topcon technology to more locations with an expanded and convenient schedule," said Scott Langbein, Topcon Positioning Group director of marketing in the Americas. "Our Canadian market is strong, which makes it an exciting place to begin the tour that brings the latest industry solutions practically to the attendee's front door." The Topcon Technology Roadshow showcases the latest construction, survey, civil engineering, precision farming, architecture and design technologies in a hands-on educational environment. The free program features live demonstrations and presentations focused on productivity and profitability. (Web Site) www.topconpositioning.com
______________________________________________________________________________________________________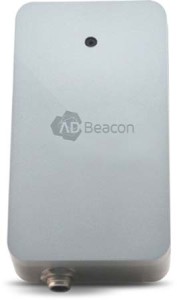 AdMobilize Launches AdBeacon
AdMobilize®, an Internet of Things technology company that quantifies the physical world, has launched "AdBeacon®", the world's first "Plug and Measure" analytics platform for Out of Home, digital signage advertising, and retail. A patent pending platform marries advanced object-detection software with easy to install hardware allowing operators and agencies to understand campaign performance in real time.
The AdBeacon, a device about the size of an iPhone 5, uses a camera sensor to collect data from physical spaces. By implementing AdBeacon technology on OOH & DOOH products, metrics such as impressions, confirmed views, dwell time, peak times, and audience demographics are captured and displayed on an intuitively designed dashboard all in real time. For digital signage with built-in camera sensors, AdMobilize offers a seamless and comprehensive API solution. (Web Site) www.AdMobilize.com
______________________________________________________________________________________________________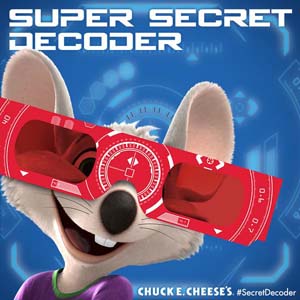 New Decoder Glasses Promotion Offered At Chuck E. Cheese's
For a limited time, Chuck E. Cheese's is offering kids the chance to be a secret agent in-store. With the purchase of an Eat & Play value deal, kids will receive a printed game piece and a pair of "decoder" glasses that can be used to decipher a secret code, unlocking access to awesome prizes! Each game piece is a winner and features a code for a prize that can be redeemed at the prize counter. Prizes are immediately redeemable in-store and range from tokens (up to 15) to tickets (from 50 to 5,000 tickets).
"In addition to the game piece that is redeemable for prizes, there are games and puzzles throughout the store that can only be played while using the glasses for a prize of 50 tickets," said Michael Hartman, chief marketing officer of CEC Entertainment, Inc. "Both kids and parents can get involved, and that adds another layer of interactive fun for our guests." (Web Site) www.chuckecheese.com
______________________________________________________________________________________________________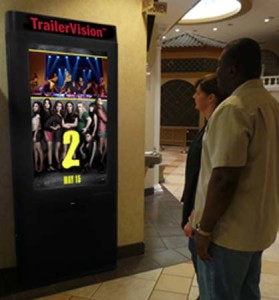 Cinema Scene Marketing Launches Long Term Agreements With Major US Exhibitors
Cinema Scene Marketing, which delivers promotional marketing and merchandising solutions to cinema clients via concessions packaging, digital signage and marketing services, has launched long-term agreements with over 35 key Exhibitors, guaranteeing their participation in Cinema Scene's Digital Media Network for years to come. Theatre chains such as Carmike Cinemas, Marcus Theatres, Pacific Theatres, Celebration! Cinemas, Your Neighborhood Theatres and Phoenix Theatres have extended agreements providing Cinema Scene with media access in their theatre lobbies. Launched in 2007, the Cinema Scene TrailerVision network encompasses over 260 theatres and 3,200 auditorium screens at prominent theatre locations across the country. These theatre locations are heavily focused in top DMAs. Additional network participants include: Bow Tie Cinemas, Cinemark Theatres, National Amusements, Paragon Entertainment, Wehrenberg Theatres, Malco Theatres and Regency Theatres.
Cinema Scene also announced the success of its Digital Poster Initiative (DPI) pilot, and subsequent plans for a Phase 2 launch at additional theatre locations. The DPI solution retrofits traditional movie poster cases into dynamic digital screens, allowing the display of fully animated posters and content. The initiative is quickly gaining attention and participation from Exhibitors and Studio alike. (Web Site) www.cinemascenemarketing.com
______________________________________________________________________________________________________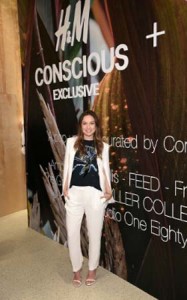 Conscious Pop-Up Store Launches
Conscious Commerce celebrated the opening of the curated Conscious Commerce pop-up shop inside the Times Square location in which sustainable and ethical fashion brands were invited to be a part of the movement towards a better fashion future. Conscious partners include Amour Vert, Apolis, ClimateStore, FEED, FREEDOM OF ANIMALS, The Giving Keys, H&M, K/LLER COLLECTION, LSTN, PRESERVE, S'well, SHFT, Studio One Eighty Nine, ZADY. Ambassadors Rosario Dawson and Abrima Erwiah with Studio One Eighty Nine, Lauren Bush Lauren with FEED and Lily Kwong with Amour Vert. Actress Olivia Wilde is the face of the campaign.
The Conscious Pop-Up shop is comprised of a raw birch structure with sustainable metal inlays to give the customer a unique shopping experience within the location.
The Conscious Exclusive Collection was available exclusively at the Times Square store and is launching globally in select stores. (Web Site) www.hm.com
_____________________________________________________________________________________________________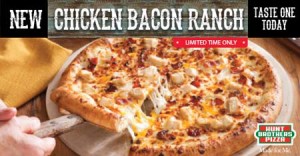 Hunt Brothers Pizza Introduces New Chicken Bacon Ranch Pizza
Hunt Brothers® Pizza, the nation's largest brand of made-to-order pizza in the convenience store industry, has introduced Chicken Bacon Ranch Pizza, the newest pizza to join the company's list of deliciously daring limited time offers. Made with Hunt Brothers Pizza's original rising fresh crust, the new Chicken Bacon Ranch is covered with creamy ranch sauce and moist all natural, white chicken breast meat. It is then topped with a blend of 100% mozzarella and cheddar cheeses, bacon and Hunt Brothers Pizza's signature Just Rite Spice™, making it an irresistible flavor combination that will quickly become a fan favorite.
"We're always eager to give our convenience store partners something new and exciting to offer their customers," said Keith Solsvig, vice president of marketing for Hunt Brothers Pizza. "Limited time offer pizzas are a great way for our c-store partners to attract new customers as well as excite existing customers, which will help them grow their sales." (Web Site) www.huntbrotherspizza.com
______________________________________________________________________________________________________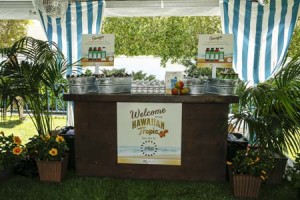 Hawaiian Tropic Pop-Up Station Launches Offering Complimentary Fitness Classes And Spa Services
Hawaiian Tropic® and actress Sarah Hyland are consumers to escape and indulge in the ultimate cabana experience at the Hawaiian Tropic Escape Stations in Palm Springs, New York City and Miami during April and May. Each Escape Station will feature complimentary exhale® fitness classes and spa services, and luxurious Hawaiian Tropic sun protection. These events are inspired by the transportive power of the iconic sun care brand, which provides the indulgent feeling of an escape the moment you open the bottle, experience the scent and put it on. The first Hawaiian Tropic Escape Station will pop up at The Parker hotel in Palm Springs, where the brand will bring indulgent sun protection, outdoor yoga and massages to Coachella's fashion elite. Hyland will join Hawaiian Tropic on May 5 at the Escape Station in New York City to celebrate the launch of the new, high-performance Hawaiian Tropic® Island Sport® sun protection, an innovative sport formula that stands up to your outdoor experiences, yet is light enough to keep your skin looking beautiful.
"Hawaiian Tropic is the only indulgent sun protection brand designed to take you on a sensory tropical escape," said Christine Moroniti, Brand Manager of Hawaiian Tropic. "Now, we're bringing that unique sensory experience to life with Hawaiian Tropic Escape Stations, a series of pop-up cabanas where consumers can indulge in deluxe outdoor spa services and fitness classes while remaining protected by our luxurious sun care." (Web Site) www.hawaiiantropic.com
______________________________________________________________________________________________________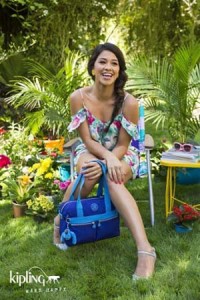 Kipling Summer 2015 Campaign Features Gina Rodriguez
Kipling North America, a division of VF Sportswear, has named Gina Rodriguez, 2015 Golden Globes Awards winner and star of the CW's hit television show "Jane the Virgin," as the brand ambassador and face of its Summer 2015 Campaign launching nationwide. Rodriguez will lend her happy spirit, girl-next-door sensibility and contagious smile to the 'Make Happy' brand.
As 'Make Happy' ambassador and face of Kipling Summer 2015, Rodriguez will continue efforts for Kipling's recently launched Make Happy movement visiting a university campus in California and bringing happiness to students and faculty alike through special surprise and delight moments with the intention of inspiring others to continue the Make Happy, and giving back, experience.
Consisting of lightweight and versatile handbags, luggage and accessories, the Kipling Summer 2015 Collection is ideal for a weekend jaunt, evening soiree and everything in between. Included in the Summer 2015 Collection is Kipling's highly anticipated Back-to-Campus 2015 Line available in June. For the upcoming back-to-campus season, this capsule collection is perfect for students seeking a bright assortment of backpacks and accessories in bold hues and playful prints. (Web Site) www.kipling-usa.com
______________________________________________________________________________________________________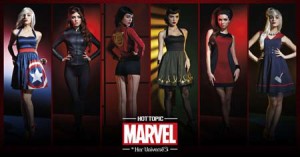 Her Universe, Marvel And Hot Topic Team Up For New Avengers Fashion Collection
In celebration of the release of Marvel's Avengers: Age of Ultron, Her Universe – the trendsetting geek girl apparel company, and Disney Consumer Products have launched a new fashion line inspired by fan-favorite Super Heroes from the Avengers films. The Marvel by Her Universe collection will be available mid-May exclusively at select Hot Topic stores. The Avengers-inspired line features designs by winners from the first-ever Her Universe "Geek Couture" Fashion Show held at last year's Comic-Con International in San Diego where attendees Amy Beth Christenson and Andrew MacLaine wowed the audience with their original, handmade creations on the runway and took top honors at the event. As part of the grand prize, Christenson and MacLaine were rewarded the exciting professional opportunity to design an exclusive fashion collection with Her Universe founder, Ashley Eckstein, for pop-culture and licensed apparel destination Hot Topic.
"It's exciting to see Marvel's female fan base grow with the second installation of our collaboration with Her Universe, inspired by one of the most highly anticipated movies of 2015, Avengers: Age of Ultron," said Paul Gitter, Senior Vice President, Licensing, Marvel at Disney Consumer Products. "This collection brings awareness of the emerging fangirl trend into mainstream fashion by uniting stylish designs with iconic characters to create a strong statement at retail."
"It's been such a pleasure to work with Amy and Andrew to create this line from their initial sketches to the final product sold in Hot Topic stores," said Her Universe Founder Ashley Eckstein. "Geek fashion is a trend that's here to stay. Fangirls are making a statement in the fashion community and this new Avengers collection is addressing their demand for more fashion-forward designs."
"Witnessing two talented designers who truly understand the fans and fan culture win a competition at Comic-Con 2014, and then seeing their spin on Avengers turn into real product at Hot Topic makes what we all do feel genuinely authentic – and so much fun," said Cindy Levitt, Senior Vice President of Merchandising and Marketing at Hot Topic. (Web Site) www.heruniverse.com
______________________________________________________________________________________________________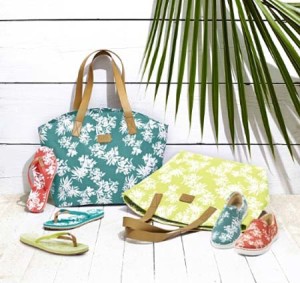 UGG Limited Edition Collection Inspired By Hawaii Now Available At UGG Brand's Honolulu Store
The UGG® brand, a division of Deckers Brands, has debuted its limited edition collection of Hawaiian footwear and accessories. Inspired by native Polynesian floral patterns mixed with bright, effervescent colors, this collection is available at the brand's Honolulu store, Nordstrom's Honolulu location and online.
"We are excited to showcase the beautiful Hawaiian limited edition collection," said President of the UGG® brand Connie Rishwain. "This playful addition to our spring/summer collection further highlights our brand's versatility and commitment to being a premium lifestyle brand that feels like nothing else for all seasons. The Hawaii inspired collection is sure to reach a wide range of customers looking for exclusive products they can continue to enjoy long after returning from their vacation."
"Hawaii continues to be a strong market for the UGG brand," said President of Deckers Brands Dave Powers. "We look forward to continuing to grow our presence among consumers residing in and visiting Honolulu by creating a collection that highlights the natural beauty of the islands." (Web Site) www.uggaustralia.com
______________________________________________________________________________________________________
Switch: Liberate Your Brand Announces Promotion And New Hire
Switch, a full-service experiential and event marketing agency headquartered in St. Louis, Missouri, has promoted Nicole Phillips to Vice President – Business Development + Account Management. Phillips' role has been broadened to include oversight of the agency's accounts in addition to business development and strategic planning. The agency has also hired Lori Ryan as Group Account Director. Ryan joins Switch from Legacy Marketing Partners and OgilvyAction/141 (now Geometry Global) in Chicago.
(Web Site) www.liberateyourbrand.com
______________________________________________________________________________________________________
MobiSave LLC Appoints Erin Sergeant Vice President Of Sales, Midwest Region
MobiSave LLC, an intelligent mobile marketing system connecting consumer packaged goods brands directly to consumers, has added Erin Sergeant to the company as Vice President of Sales for the Midwest. Sergeant will be based in Chicago. Sergeant joins MobiSave with over 10 years of business experience at News America Marketing. Sergeant's wealth of knowledge and experience in sales and client service will be incredibly valuable to MobiSave as the company continues to gain participation from top brands across the country. (Web Site) www.mobisave.com
______________________________________________________________________________________________________
iSIGN Media Joins With POPcodes To Introduce Instant In-Store Point-Of-Sales Redemption
iSIGN Media Solutions, a leading provider of interactive mobile advertising solutions, is partnering with POPcodes (www.popcodes.com), a cloud based Software as a Service ("SaaS") company that enables the secure distribution, data gathering and redemption of promotional, loyalty and purchase related content into existing in-store devices. The purpose of the partnership is to integrate the design and function of POPcodes' solutions and technology to facilitate the in-store proof of redemption of all promotions delivered by iSIGN's patented mobile messaging technology to consumers on printed receipts and to provide additional proof of redemption to the retailer/brands/advertisers. Both companies, with cloud based solutions, will be engaging in a series of pilot projects in order to demonstrate and prove the effectiveness of instant in-store promotional redemption on point-of-sale devices. The planned goal of both companies is that once these pilot projects have been completed, the companies will finalize a definitive agreement to integrate and sell each other's solutions and services, generating user fees from existing networks and new customers thus adding additional and increased revenues.
"iSIGN's ability to quickly deliver promotions to consumers in proximity without the need for an app aligns very well with POPcodes commitment to seamless and rewarding in-store experiences," said POPcodes' Chief Executive Officer, Gregg Aamoth. "POPcodes is thrilled to provide iSIGN with the last meter of promotions measurement – the actual in-store purchase."
"We see the POPcodes technology as a solution to provide accurate measurement of offer and coupon redemption to our clients in real time," said Alex Romanov, iSIGN's Chief Executive Officer. "We believe that all sectors of retail commerce are looking for this final POS confirmation." (Web Site) www.isignmedia.com
______________________________________________________________________________________________________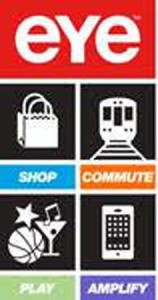 EYE Corp Media Launches EYE Play
EYE Corp Media, the out-of-home media company that reaches consumers where they shop, dine, commute and play, has expanded its media portfolio with the introduction of EYE Play, one of the nation's largest digital place-based networks. Powered by AMI Entertainment Network (www.amientertainment.com), a leading entertainment solutions provider for bars and restaurants, EYE Play leverages digital jukeboxes in over 23,000 bars nationwide.
The EYE Play digital platform engages bar patrons at a mass scale with music and video content, using static ads, full motion video, interactive entertainment, micro-sites and a proprietary mobile app called AMI BarLink. Every month, the network generates more than 27 million paid transactions from users with 2 million coming from the mobile app alone. The ability to track every transaction, capture every touch and monitor mobile activity enables EYE to deliver a rich set of metrics to advertisers and agencies showing user engagement and proof of performance.
Jeff Gunderman, President of EYE Corp Media, said, "The capabilities of this digital network of fully connected and touchscreen-enabled displays means advertisers can now target and engage difficult-to-reach audiences in a location and time when they are very receptive to advertising. I can't think of a better complement to our shopping mall and transit networks."
Mike Maas, President and CEO of AMI Entertainment Network, added, "We have always been at the forefront of cutting-edge digital jukebox and video systems, and EYE Corp Media is the right company with industry leading vision and capacity to leverage at scale our nationwide bar and restaurant network." (Web Site) www.eyecorpmedia.com
______________________________________________________________________________________________________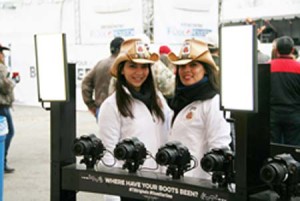 Catch The Moment Launches Experiential Activation Division, CTM Interactive
Catch the Moment, an onsite event engagement company, has launched its experiential activation division, CTM Interactive. The new division, focused on developing more ways to make the onsite impact engagement fresh, fun and interactive, helps clients choose the best activation option.
The all new website introduces a plethora of new product offerings, including: Virtual Green Screen – digitally achieve the magic of green screen without the green screen; Social Walls – live feeds of social interactions from multiple networks displayed via onsite monitors; 3D Backdrops and Floors – custom 3D backdrop and flooring options for visual special effects; Studio AR – brings the fun of augmented reality to your branding including digital props and stickers; and Selfie Text to Code – no special app required, this solution drives participation and social sharing. The most exciting CTMi introduction is the Motion Matrix- destined to be a crowd favorite. This scalable, multi-camera array captures visitors in a stunning 3D brand experience.
"The new division has created a platform to drive social sharing and data collection to new heights. "The more fun and engaging the onsite activity, the more likely attendees will be to share via social media, and to provide their data," said Dick Didow, CTM Interactive CEO. "People love to have, and to share photos and videos of themselves, family and friends. It's been the basis of our business over time, and now digital technology has made it more popular than ever. We put that to work to amplify the value of marketing events." (Web Site) www.ctminteractive.com
______________________________________________________________________________________________________
Bazaarvoice Names Sara Spivey CMO
Bazaarvoice, the network connecting brands and retailers to the authentic voices of consumers wherever they shop, has named
Sara Spivey Chief Marketing Officer. Reporting to Gene Austin, chief executive officer, president, and director at Bazaarvoice, Spivey is responsible for overall leadership of Bazaarvoice's global marketing programs, including demand generation, solutions marketing, brand strategy, and communications. "Sara is a strategic, results-driven marketing leader with the breadth and depth of experience we need to steer Bazaarvoice's marketing strategy and build our position as a critical component of our clients' customer experience and competitive insights initiatives," said Austin.
"Her guidance will be instrumental as we scale our demand generation for new products, raise our brand visibility in additional vertical industries, and deliver compelling competitive differentiation that helps us acquire new clients and grow existing relationships." (Web Site) www.bazaarvoice.com
______________________________________________________________________________________________________
Aptaris And Adergy Collaborate To Amp Up Retail Promotions With Location-Specific Audio Marketing
Aptaris, an enterprise marketing and promotions management innovator, and Adergy, a leading provider of location-specific audio marketing and music, have formed a marketing agreement to collaborate on client programs that will enhance in-store promotions, lift sales and increase customer loyalty. The Aptaris software tabulates current and historical consumer data that informs marketers and merchandisers about the highest performing promotions. When integrated with highly targeted messages that include audio advertising, music and scent marketing at the pivotal point of sale, the shopping experience becomes more engaging, entertaining and effective. (Web Site) www.goaptaris.com
______________________________________________________________________________________________________

EYE Corp Media Increases Mall Media Portfolio
EYE Corp Media, the out-of-home media company that reaches consumers where they shop, dine, commute, has expanded its mall portfolio with the addition of advertising rights for eight premium malls in key DMAs in the U.S. "We are thrilled to expand our footprint to give advertisers access to premium malls in key markets in the top DMAs," said Jeff Gunderman, President of EYE Corp Media. "With this new inventory, we provide even more premium advertising opportunities for advertisers to reach consumers in the place they come to buy."
EYE Corp Media is committed to accountability and understanding shoppers, and has a proven record in audience research, which provides expertise to help advertisers effectively target consumers. Third-party research indicates that 91% of consumers see EYE ads in any given mall and new research by EYE shows the average shopper spending nearly 3 hours in the mall– furthering the likelihood of them seeing ads.
EYE uses multiple media platforms, from backlit posters and high-definition digital screens to mobile and experiential marketing, to deliver advertising to consumers in malls, commuter stations and bars. With a focus in the top 20 DMAs, EYE helps advertisers target key markets on a national, regional or hyper-local scale and activate consumers where and when they are most receptive to branding and sales messages. (Web Site) www.eyecorpmedia.com
______________________________________________________________________________________________________

______________________________________________________________________________________________________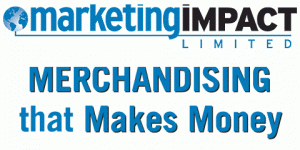 ______________________________________________________________________________________________________

______________________________________________________________________________________________________

______________________________________________________________________________________________________
CLICK ON IMAGE TO VIEW DIGITAL EDITION
______________________________________________________________________________________________________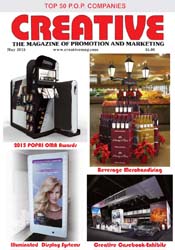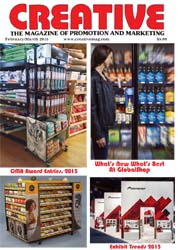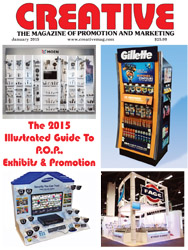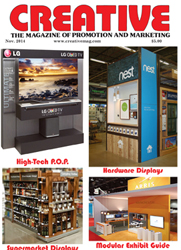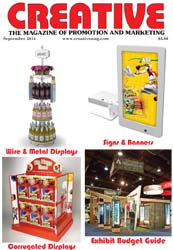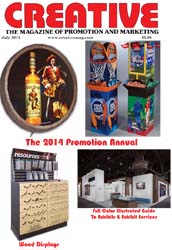 MAY 2014 ISSUE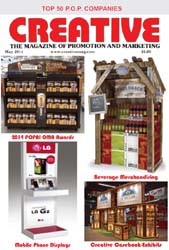 MARCH 2014 ISSUE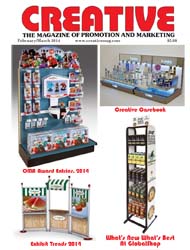 JANUARY 2014 ISSUE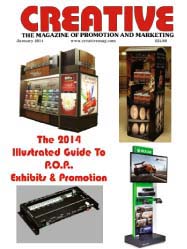 NOVEMBER 2013 ISSUE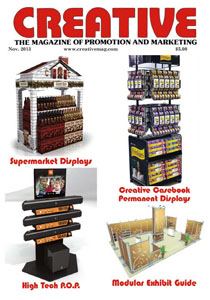 SEPTEMBER 2013 ISSUE
MAY 2013 ISSUE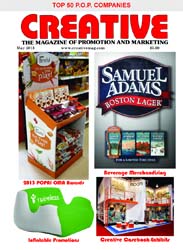 MARCH 2013 ISSUE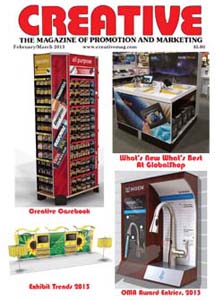 JANUARY 2013 ISSUE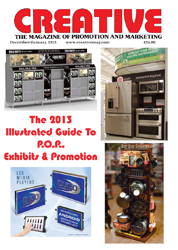 NOVEMBER 2012 ISSUE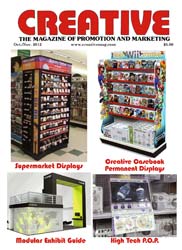 SEPTEMBER 2012 ISSUE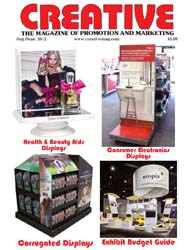 JULY 2012 ISSUE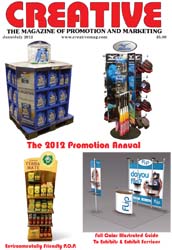 MAY 2012 ISSUE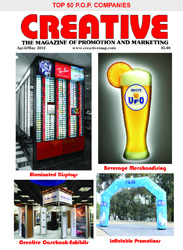 JANUARY 2012 ISSUE