_____________________________________________________________________________________________________


_____________________________________________________________________________________________________


_____________________________________________________________________________________________________


_____________________________________________________________________________________________________

_____________________________________________________________________________________________________


_____________________________________________________________________________________________________


_____________________________________________________________________________________________________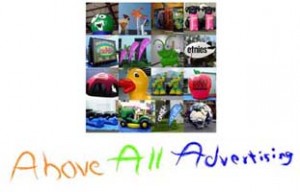 _____________________________________________________________________________________________________

_____________________________________________________________________________________________________

_____________________________________________________________________________________________________

_____________________________________________________________________________________________________

_____________________________________________________________________________________________________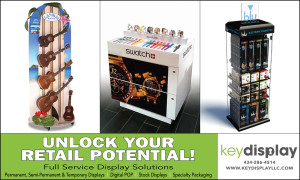 _____________________________________________________________________________________________________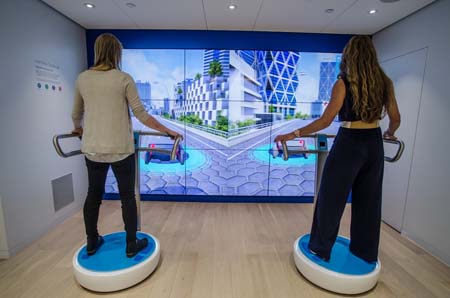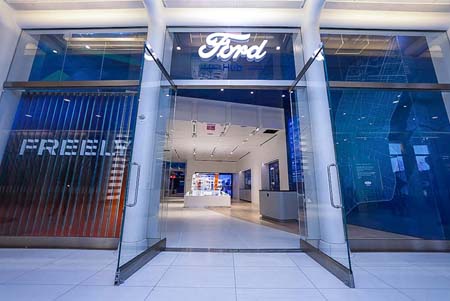 New FordHub Brand Experience Studio Opens In New York City
Ford is expanding its efforts to connect with consumers – some who never have done business with the company before – through the opening of its first-ever FordHub interactive brand experience studio in New York City. FordHub invites consumers to join Ford to explore, experiment and learn how the company is rethinking the future of transportation.
FordHub, located in one of New York's busiest transportation centers – Westfield World Trade Center – is an interactive space designed to show the public how Ford's expansion to an auto and a mobility company is helping change the way the world moves. FordHub is designed to inspire visitors – whether they own or intend to own a Ford vehicle or not – to think about the future of transportation in an entirely new way by encouraging imagination and dialogue.
"Ford was founded on the promise of providing affordable transportation solutions to millions of customers, and this commitment still drives us today," said Stephen Odell, Ford executive vice president, Global Marketing, Sales and Service. "As we expand our business to be both an auto and mobility company, we're using new experiences like FordHub and our first Super Bowl ad that talks about the future to explain what we mean when we say 'We Go Further so you can.'"
"Our first FordHub is a place designed to spark questions and curiosity," said Elena Ford, Ford vice president, Global Dealer and Consumer Experience. "This isn't a store or a dealer – it's a place for participation and creativity. We want people to have fun while engaging in conversation about the future of transportation."
As Ford is working with cities around the world to address growing mobility challenges, the company welcomes visitors to the FordHub to where they can get a glimpse at Ford's vision for solutions. Guests can explore a world map to see how near-term mobility advancements – including autonomous and electric vehicles, ride-sharing, ride-hailing and connected vehicles – will play a pivotal role in the City of Tomorrow. FordHub also features a mobility map that tracks the pulse of New York City – with a dashboard of real-time traffic information for commuters, including trains, ferries and alerts. As times change and innovations evolve, so, too, will FordHub. Over time, Ford will collaborate with communities, thought leaders, artists and others to introduce new interactive programs. (Web Site) www.fordpass.com
_____________________________________________________________________________________________________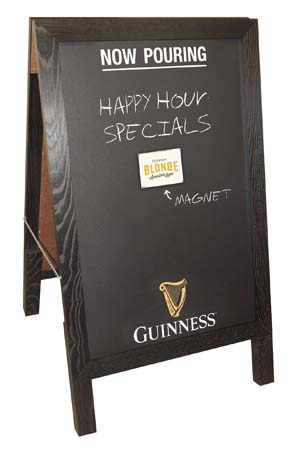 Guinness Features A-Frame Magnetic Chalkboard
Guinness is using this A-frame magnetic chalkboard for promotions at on-premise locations. This custom 24″ x 36″ A-frame features a magnetic chalkboard writing surface which allows for chalk, and most brands of chalk-ink markers to wash off completely. It is hinged at the top, has chain to keep from opening flat, and 6″ legs.
This A-frame display was created for Guinness by Heritage Sign & Display, a Nesquehoning, PA-based point-of-purchase display firm. (Web Site) www.popsigns.com
_____________________________________________________________________________________________________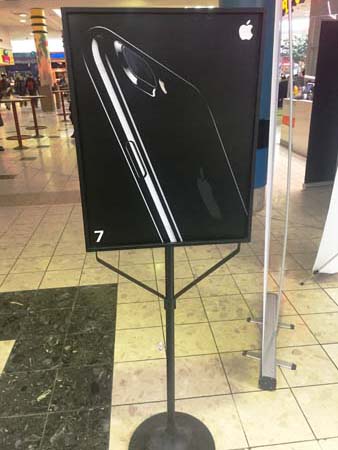 iPhone 7 POS Signage Grabs Consumers' Attention
The iPhone 7 dramatically improves the most important aspects of the iPhone experience. It introduces advanced new camera systems, the best performance and battery life ever in an iPhone. New this time is immersive stereo speakers and the brightest, most colourful iPhone display. iPhone 7 reaches a new level of innovation and precision. The jet black finish is like no phone Apple ever made before. The POS signage had to look as amazing as the iPhone 7.
Proprint Services Inc., a Toronto based point of purchase manufacturer, www.proprintservices.com, printed this in store poster on its six color Heidelberg press to ensure that the deep tones of the iPhone 7 were done to perfection. Printed on 24pt card stock double sided and trimmed, it is one part of a large package of POP materials sent out to the stores. By placing this in a trumpet sign, it grabs the consumers attention and entices them to enter the store to get more information and make a purchase. (Web Site) www.proprintservices.com
_____________________________________________________________________________________________________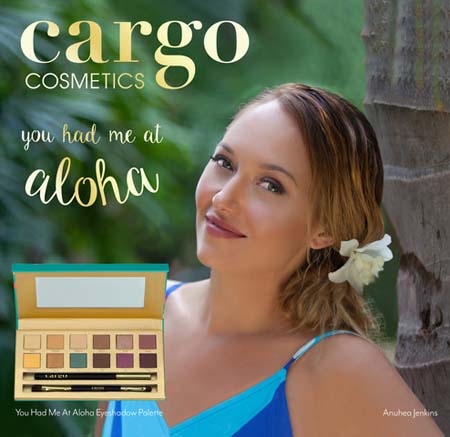 Cargo Cosmetics Introduces 'You Had Me At Aloha' Collection
Cargo Cosmetics has named Hawaiian songstress Anuhea as the brand's first-ever celebrity face for the launch of the "You Had Me at Aloha" Collection. Cargo Cosmetics' Hawaiian Spring 2017 collection is launching in over 1,100 Kohl's department stores on Valentine's Day, February 14, 2017 with summer launches to follow in April. Anuhea will appear in all elements of the brand's comprehensive marketing campaign including point-of-sale advertising.
The Spring Collection launching in February includes the Limited Edition "You Had Me at Aloha" Eye Shadow Palette, Swimmables™ Longwear Eye Shadow Sticks, Swimmables™ Waterproof Mascara Top Coat and Dare to Flair Mascara.
"Anuhea epitomizes the modern 'Cargo woman' and embodies the spirit of Hawaii making her an ideal choice for this collaboration," said Brian Robinson, President of Cargo Cosmetics. "We are confident that this partnership will raise the brand's profile with strong, beautiful, influential women like Anuhea, while also introducing Cargo to new consumers."
"I've always been a fan of Cargo Cosmetics," said the vocalist. "The portable packaging and water-resistant formulas are great when I am on tour and performing under hot lights. It is an honor to be associated with the brand's new collection inspired by Hawaii's beauty." (Web Site) www.cargocosmetics.com
_____________________________________________________________________________________________________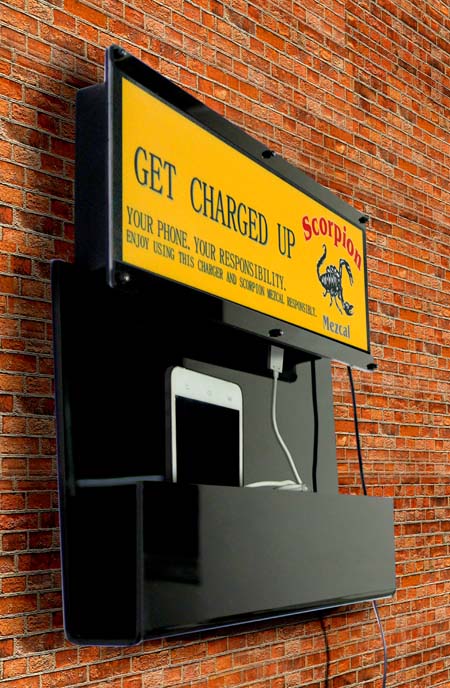 Caballeros Scorpion Mexical Sign Boosts Brand Awareness
In honor of their 20th anniversary, Caballeros Scorpion Mexcal wanted to boost brand awareness with a unique sign that would feature the brand's recognizable Scorpion brand logo. The sign design request required a graphic panel that could be easily changed, when the sign was installed within a Spanish speaking location. Caballeros chose Enhance America's innovative Brandbooster™ USB cell phone charging station with changeable face panel, to increase brand awareness within on-premise accounts. Sign features optional English or Spanish graphic panel.
The sign was chosen to demand a premium location within establishments featuring Scorpion Mezcal™ product line. Featuring multi cultural graphics and USB cell phone charging station, the illuminated sign draws extra attention to cell phone users. The sign helps to create a brand partnership and boost product sales within restaurants, Tequila bars, and other on premise locations. The sign was manufactured for Caballeros by Enhance America, a Mira Loma, CA-based point-of-sale display company. (Web Site) www.enhanceamerica.com
____________________________________________________________________________________________________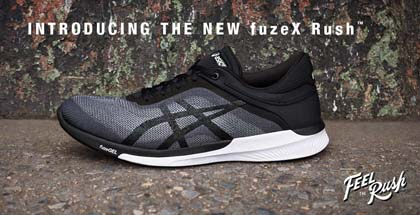 ASICS To Launch Two New Urban Running Footwear Models
ASICS has unveiled two new models of footwear designed for urban running – fuzeX Rush and GEL-QUANTUM 360™ KNIT. The fuzeX Rush and GEL-QUANTUM 360™ KNIT are not only inspired by the aesthetics of the urban landscape, but also deliver versatility and style for the urban runner. fuzeX Rush is a performance shoe that features fuzeGEL technology from heel to toe to provide responsive cushioning for any type of impact on a range of training surfaces. GEL-QUANTUM 360™ KNIT is a shoe for the active urbanite ready to level up their footwear with 360° degrees of advanced ASICS GEL® tech. The brand has also unveiled ASICS' first-ever global social running initiative, the SMSB Crew. The SMSB Crew, which stands for ASICS' founding principle 'Sound Mind, Sound Body,' will launch in major cities globally over the course of 2017 and create cultural communities of people with a shared passion for fitness and sport. (Web Site) www.asics.com
_____________________________________________________________________________________________________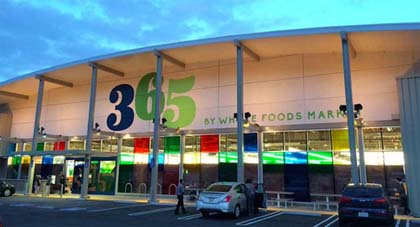 Whole Foods Market's New Grocery Concept To Open In Brooklyn
Whole Foods Market plans to open the Tri-State area's first 365 by Whole Foods Market location in Brooklyn, NY. The store will be located at 300 Ashland Place, in the heart of the Brooklyn Cultural District.
"365 is all about quality, value and convenience," said Jeff Turnas, president of 365 by Whole Foods Market. "We're thrilled to bring our fresh new format to shoppers in Brooklyn."
"We are so excited to bring the area's first 365 store to Brooklyn," said Christina Minardi, president of Whole Foods Market Northeast Region. "We opened our first Whole Foods Market store in the city in 2001, and our first Brooklyn store opened in 2013. Now we can't wait to introduce our new store concept to Brooklynites."
_____________________________________________________________________________________________________
Citi And Sears Introduce Sears Mastercard With Industry-Leading 5-3-2-1 Shop Your Way Rewards Offer
Citi Retail Services and Sears Holdings have launched the Sears Mastercard with Shop Your Way. With an industry-leading 5-3-2-1 rewards offer, customers can earn rewards points on all purchases everywhere they shop. The Sears Mastercard is powered by Citi Retail Services, one of the country's largest and most experienced private label and cobrand credit card issuers.
All new Sears Mastercard customers can earn more Shop Your Way points on a complimentary basis for 12 months from the date the account is open. Shop Your Way points can be redeemed on purchases ranging from everyday household products to larger items such as kitchen appliances sold by Sears and Kmart in store or online and on ShopYourWay.com. These rewards points can also be used in combination with in-store promotions at Sears and Kmart.
"We are delighted to partner with Sears Holdings and announce the Sears Mastercard with the Shop Your Way offer," said Bill Johnson, Citi Retail Services' Chief Executive Officer. "This attractive rewards offer will deliver high value for customers with every purchase, anywhere they choose to shop."
"The best-in-class Sears Mastercard with Shop Your Way is a key component of Sears Holdings' transformation as it delivers greater value for our Shop Your Way members and rewards them for activity in their daily lives," said Edward S. Lampert, Chairman & CEO of Sears Holdings. "The initial public response for the Sears Mastercard with Shop Your Way has been very strong based on the waiting list of prospective cardholders created for this innovative offer. We look forward to building on this momentum for our Shop Your Way ecosystem and adding new ways for our members to earn rewards and make their lives easier."
_____________________________________________________________________________________________________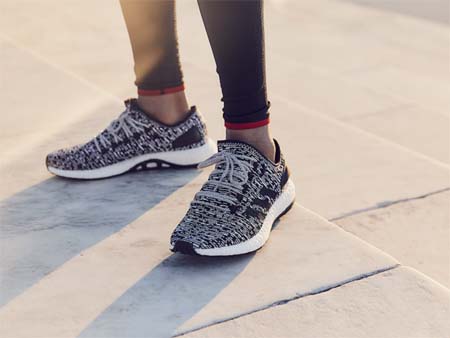 Finish Line Teams Up With adidas For Exclusive PureBOOST Release
Athletic retailer The Finish Line has partnered with adidas for an exclusive PureBOOST footwear release, including five colorways. The PureBOOST features a low cut design with Primeknit fabric on the upper, leather accents on the heel near the BOOST sole and subtle three stripes branding on the side. The sleek running silhouette and breathable fabric make the sneaker fashionable for both gym and street styles.
"BOOST technology has been a huge game-changer for adidas and a must-have for sneaker collectors," said Ronnie Jefferson, Senior Vice President and General Merchandising Manager at Finish Line. "We are thrilled to be the only athletic retailer to offer PureBOOST alongside adidas and provide our customers with a premium product that aligns with their unique and personal styles."
_____________________________________________________________________________________________________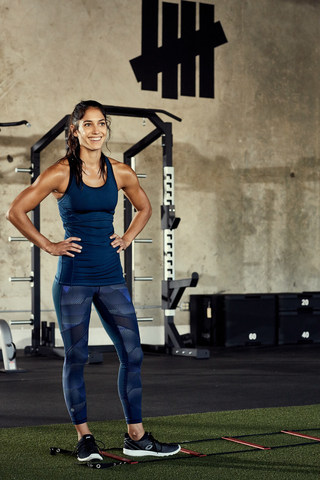 Athleta Introduces First Fair Trade Certified™ Styles
Athleta is introducing an assortment of styles created in a factory certified by Fair Trade USA, an organization dedicated to creating social and economic opportunities for factory workers around the world. Athleta's spring collection features more than 40 Fair Trade CertifiedTM styles and more styles will be added throughout the year. The offering is expected to approach 100 items by the end of 2017. The Fair Trade CertifiedTM pieces include the latest designs in some of Athleta's most popular product lines such as the Sculptek Stealth collection and High Neck Chi tank as well as a range of additional tops and bottoms. Working with Fair Trade USA enables Athleta to enhance its commitment to empowering women by supporting the female-dominated workforce in the manufacturing facilities with which it sources. For every Fair Trade Certified™ product sold, factory workers directly earn an additional financial premium, which they collectively invest in the needs of their community. Previous investments, which are voted on and executed by the workers themselves, have included childcare, transportation, women's health programs, and education – directly enhancing the lives of workers and their families. The debut styles are produced by a newly certified facility in Sri Lanka, supporting more than 2,100 workers of whom more than 80 percent are women.
_____________________________________________________________________________________________________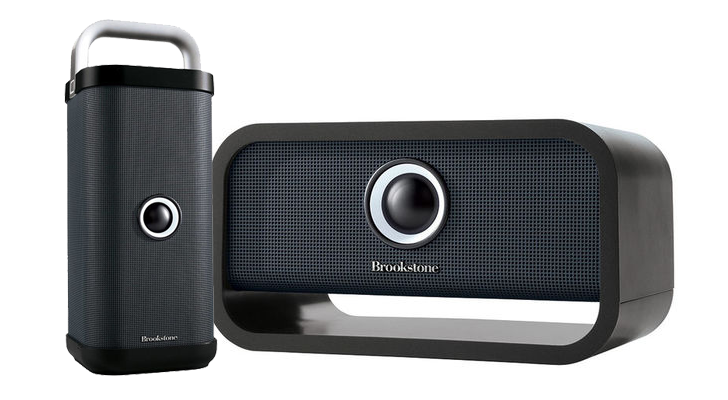 Brookstone Launches Big Blue Wi-Fi Speakers With Chromecast Built-In
Brookstone has launched new models of its popular Big Blue Party and Big Blue Studio wireless speakers with Chromecast technology built-in. The two speakers can connect to any Wi-Fi network and stream music directly from the user's favorite apps such as Spotify, Pandora, Google Play Music and iHeart Radio. With Multi-room sync, multiple speakers can be grouped together to play the same song throughout the house. The Big Blue Studio indoor Wi-Fi/Bluetooth speaker retails for $129.99. The Big Blue Party indoor/outdoor speaker also streams via Wi-Fi or Bluetooth connections and retails for $249.99.
_____________________________________________________________________________________________________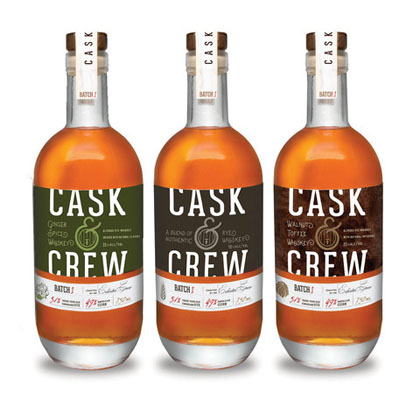 LiDestri Launches Cask & Crew Premium Straight + Flavored Whiskey
LiDestri Spirits has introduced Cask & Crew whiskey, an imaginatively crafted and inventively flavored premium brand. Cask & Crew straight and flavored whiskeys are a 51%/49% blend of fine three-year-old Canadian rye and classic barrel aged American corn whiskey respectively. It is characterized by a sophisticated profile that skillfully marries smoky and sweet notes to achieve an ultra-smooth taste. The line's three initial flavors include a straight blend of rye and whiskey (40% ABV), and two that are "corrected" with Walnut Toffee or Ginger Spice (35% ABV).
"Brown flavored spirits are really having a moment," LiDestri Spirits Vice President Joe Ragazzo said. "We wanted to create something that was complex enough to appeal to whiskey aficionados, yet inviting enough to be an intriguing experience for people exploring whiskey for the first time." The name "Cask & Crew" is homage to the new American oak casks (charred for the rye and raw for the corn whiskey) that were carefully selected to make the two whiskeys, and the adventurous crew of folks who brought the brand to life," Ragazzo noted. Before selecting these two whiskeys, LiDestri Spirits' innovation team-a group of knowledgeable whiskey connoisseurs and enthusiastic novices-crossed state and international boundaries to find the best options possible. Cask & Crew is the first premium spirit in LiDestri's expanding portfolio. The eight-year-old company is a division of LiDestri Food and Drink.
_____________________________________________________________________________________________________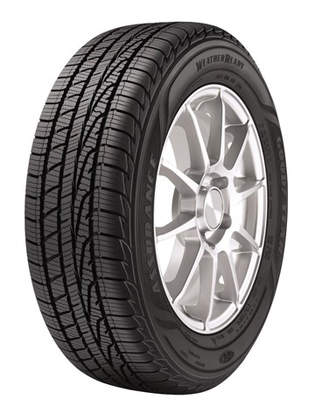 Goodyear's Assurance WeatherReady Prevails In Tough Conditions
The Goodyear Tire & Rubber Company has introduced a breakthrough tire for drivers who want confident traction in all conditions: the Goodyear Assurance WeatherReady. Available in a wide range of sizes, from 15 inches to 20 inches – and covering 77 percent of cars, minivans and SUVs on the road today – the Goodyear Assurance WeatherReady boasts a variety of stability-enhancing features, including: Goodyear Weather Reactive Technology, which contains; Evolving Traction Grooves to provide like-new traction as the tire wears; 3D TredLock Technology Blades, which provide predictable traction in turns when the weather changes; Asymmetric tread for traction in any weather; Sweeping tread grooves that force water away for steadfast control in the rain; and Zig-zag biting edges that provide dependable grip on snow and ice.
"The Goodyear Assurance WeatherReady helps deliver exactly what its name implies: superior confidence behind the wheel, whether the road is slick with rain or covered with ice," said Ryan Patterson, president of Goodyear's North American consumer tire business. "Rain, sleet or shine, this tire delivers the best all-season traction for consumers."
_____________________________________________________________________________________________________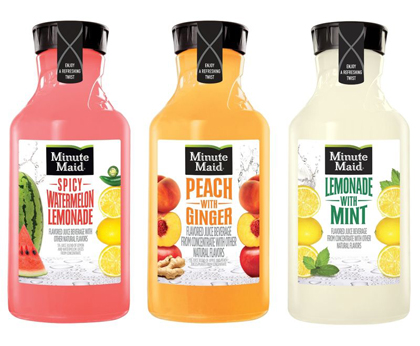 Minute Maid Introduces Three New Minute Maid Flavors
Minute Maid, the world's leading brand of great tasting juices and juice drinks, is adding a twist to their lineup with the launch of three new items: Lemonade with Mint; Spicy Watermelon Lemonade; and Peach with Ginger Juice Drink. These exciting new Minute Maid flavors are available now in the chilled juice sections of grocery stores across the country. The new Minute Maid flavors will be available in a 59 fl. oz serving size and will feature PlantBottle® packaging, the first fully recyclable plastic bottle made from up to 30% plant-based material. The launch is being supported with in-store point-of-sale.
"We are excited to launch new flavors that will provide fans an exotic taste experience," said Shannon Richmond, Minute Maid brand director. "Consumers are seeking out new and unexpected flavor combinations and now these unique, new flavors are available from a brand they trust."
_____________________________________________________________________________________________________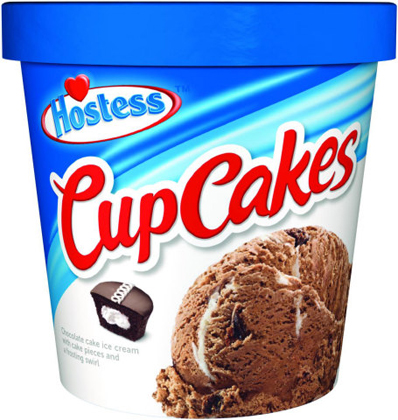 New Hostess® Frozen Novelty And Ice Cream Products Introduced
Hostess Brands, LLC is now collaborating with Nestle Dreyer's Ice Cream Company to launch Hostess Frozen Novelties and Ice Cream, giving fans a new way to indulge in their favorite treats. The parties have entered a license agreement through which Nestle will manufacture and distribute the new products under the Hostess brands. Inspired by Hostess classics, three new frozen novelties and three new ice cream flavors are now available in grocery and convenience store freezers nationwide. Ding Dongs, Sno Balls and Twinkies have inspired the new frozen novelties, while Twinkies, CupCakes and Sno Balls are the stars of the new ice cream flavors.
"Everyone's favorite Hostess treats – Twinkies, Ding Dongs, Sno Balls and CupCakes – are now available in a creative new form as creamy and delicious frozen desserts," said Ellen Copaken, vice president of marketing at Hostess. "We continually seek to reinvent our classic treats and are excited to have this new innovation added to the freezer aisle where fans can already find our Deep Fried Twinkies."
Rachel Jaiven, marketing manager for Nestle Dreyer's Ice Cream Company said, "Over the past year we've been working closely with Hostess to perfect the recipes and pay homage to these nostalgic treats. We're thrilled to lend our ice cream expertise to give fans a new way to enjoy their favorite classic snack cakes."
_____________________________________________________________________________________________________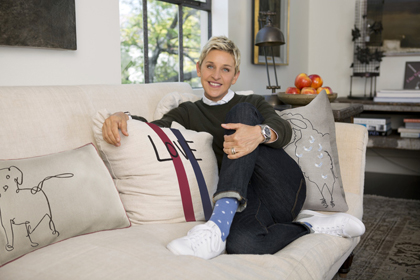 PetSmart® Launches The ED Ellen DeGeneres™ Pet Collection
PetSmart Inc., the leading pet specialty retailer in North America, has launched the ED Ellen DeGeneres pet lifestyle brand exclusively available at PetSmart stores across the continent. Ellen's inaugural collection features hundreds of pet products perfect for the Spring season such as apparel and accessories, as well as toys, beds, feeding bowls and an at-home grooming naturals line. PetSmart and DeGeneres, a pet enthusiast and design icon, signed a multi-year deal to collaborate and create this innovative pet lifestyle brand — Ellen's first venture into pet products. The new pet lifestyle brand taps Ellen's distinctive design sensibility and PetSmart's pet know-how to create exciting new products for pet parents everywhere. The collection launches with a Spring collection for dogs with seasonal refreshes four times a year. Future collections plan to include products for cats. The Spring launch collection includes more than 250 items representing key design themes directed by Ellen as fitting for the pet lifestyle: Nautical, Love, Sport and an exclusive "Scribble Dog" where products such as toys, beds, a treat jar, collars and leashes feature a distinctive line-art sketch inspired by one of her own dogs. The ED Love collection includes tote carriers, dog treat wristlets, feeding bowls, placemats and apparel inscribed with the "Love" insignia, while Sport-themed toys include plush soccer, football and basketball toys and sporty tees. The on-trend Nautical line offers seafaring-themed products including a unique boat-shaped pet bed, a "first mate" tee and collars adorned with maritime flags, among other items.
_____________________________________________________________________________________________________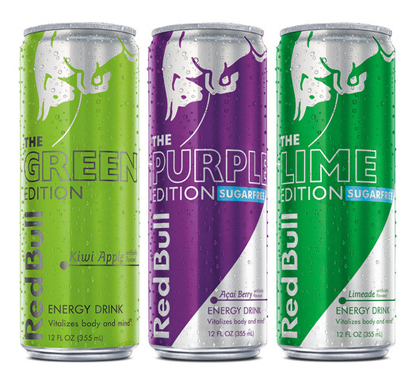 Red Bull Expands Editions Line With Sugarfree Açai Berry And Limeade
Red Bull is expanding the successful Red Bull Editions line with Red Bull Purple Edition Sugarfree, Red Bull Lime Edition Sugarfree and Red Bull Green Edition offering the wings of Red Bull with the tastes of Açaí Berry, Limeade and Kiwi Apple, respectively.
The new products will be available nationwide. The Red Bull Editions stand for taste and choice, offering a delicious option for every palate whether new to the category or currently enjoying Red Bull while working, studying, traveling, working out or juggling the daily demands of life. The introduction of the Red Bull Purple Edition Sugarfree and Red Bull Lime Edition Sugarfree now provide consumers with the additional choice of sugar content, especially for those looking for variety and sugar-free offerings.
_____________________________________________________________________________________________________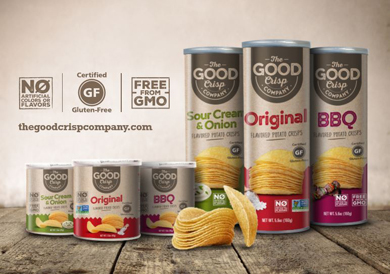 The Good Crisp Company Launches New Line Of Clean Canister Potato Crisps
The Good Crisp Company (formerly Mamee Stacked Crisps), has launched its new line of non-GMO and gluten-free canister potato crisps. Available in three classically delicious flavors, Original, Sour Cream & Onion and BBQ, The Good Crisp Company snacks are Certified Gluten-Free, and feature a clean ingredient panel, including being free from GMO ingredients and made without any artificial flavors, flavor enhancers or colors.
_____________________________________________________________________________________________________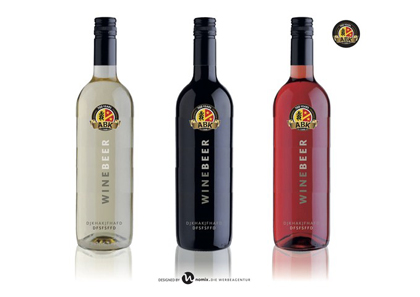 ROK Stars Partners With ZGM To Add Wine/Beer To ROK Drinks Portfolio
ROK Stars PLC, the consumer products company co-founded by U.S. billionaire John Paul DeJoria and U.K. entrepreneur Jonathan Kendrick, has signed an agreement with leading German wine supplier ZGM to add wine/beer to its portfolio of beers and wines and spirits. ROK Drinks will be adding three types of wine/beer; white, red and a rose. Fruity, oaky and complex-wine-inspired beers artfully combine the best of both beverage worlds. "Working in conjunction with ZGM, we will launch several new beverages this year in the wine, non-alcoholic wines, and other mixed drinks categories which we are all very excited about," said Jonathan Kendrick.
_____________________________________________________________________________________________________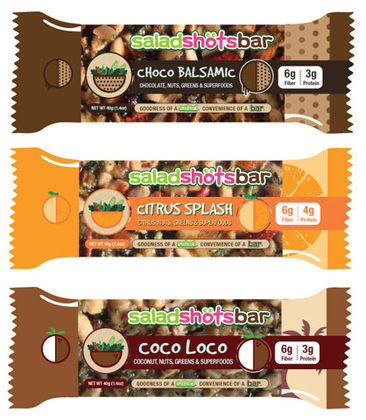 New Saladshotsbars Launch Nationwide
Saladshots, a creator of premium, natural products, has launched "Saladshotsbars" nationwide. Featuring all the healthy benefits of a salad with the convenience of a nutritional bar, Saladshotsbars contain a mix of superfoods, greens and antioxidants combined with sweet and savory flavors to deliver a one-of-a-kind way of getting healthy nutrients while on-the-go. With unique flavors including "Choco Balsamic," "Coco Loco" and "Citrus Splash," Saladshotsbars are available at retailers nationwide. All three flavors are high in fiber, 180 calories or less, and incorporate the exciting flavor profiles of Saladshots' dressings combined with the nutrients of a healthy salad all rolled into a grab-and-go bar.
_____________________________________________________________________________________________________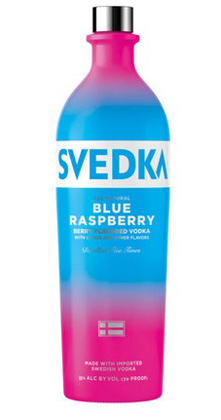 SVEDKA Vodka Introduces Blue Raspberry Flavor
SVEDKA Vodka has introduced SVEDKA Blue Raspberry, the dynamic new addition to its award-winning portfolio. Continuing SVEDKA's focus on flavor innovation, SVEDKA Blue Raspberry delivers on the extreme flavor trend with an explosive sweet berry and tart lemon profile. SVEDKA Blue Raspberry will be available nationwide beginning March 2017.
"SVEDKA constantly looks to break the mold by introducing bold flavors to the vodka category, and we're excited to unveil SVEDKA Blue Raspberry as the newest dynamic addition to our award-winning portfolio," said Diana Pawlik, SVEDKA Vodka's Vice President of Marketing. "SVEDKA Blue Raspberry is an electric, sweet and sour flavor combination, offering Millennials an adventurous new meta-flavor to match their exhilarating approach to life."
_____________________________________________________________________________________________________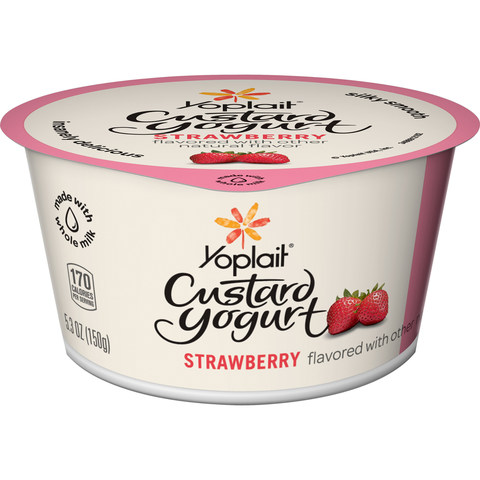 New Yoplait® Greek 100 Protein Now Available Nationwide
Yoplait has introduced Greek 100 Protein now available in supermarkets and mass merchandisers across the country. The new Yoplait Greek 100 Protein, now with 14-15 grams of protein and still 100 calories, has replaced Yoplait Greek 100 in the yogurt aisle. Greek yogurt fans can expect a thicker yogurt available in 20 flavors including Strawberry, Black Cherry and Peach. Yoplait Greek 100 Protein contains no high fructose corn syrup, is made without colors or flavors from artificial sources, contains live and active cultures, and like all Yoplait yogurt, is made with milk from cows not treated with artificial growth hormones.
_____________________________________________________________________________________________________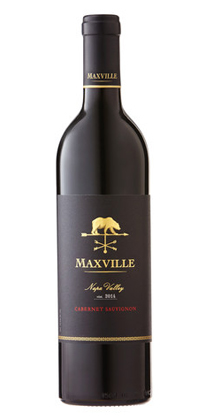 Terlato Wines Partners To Launch Maxville Wines
Terlato Wines has formed a long-term partnership to launch Maxville Wines, a brand that showcases the world-class potential of Napa Valley's Chiles Valley. Maxville wines are handcrafted by renowned Bordeaux-born winemaker Camille Benitah in a new, state-of-the-art winery on the Maxville Lake property. Four Maxville wines will make their U.S. debut in the Terlato portfolio: a Cabernet Sauvignon, Petite Sirah and Cabernet Franc ranging from $55 – $66 SRP and a Sauvignon Blanc at $33 SRP.
"Terlato was the only company we wanted to partner with to launch our wines," said Maxville Lake CEO Anthony Hsu. "Terlato is known for their excellent portfolio, and we are excited to show the world what beautiful Chiles Valley and Maxville Lake winery and vineyards have to offer."
"The Maxville team shares our commitment to quality for their wines and their exceptional winery facility and vineyards," said William A. Terlato, CEO of Terlato Wines. "These are exceptional wines from a must-see destination winery. They stand with Napa Valley's finest wines."
_____________________________________________________________________________________________________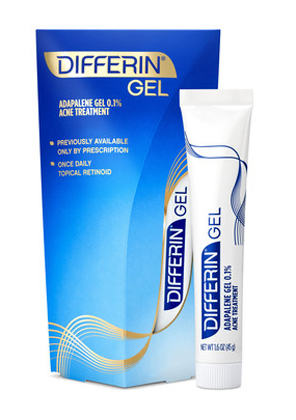 Differin® Gel Acne Treatment OTC Retinoid Acne Treatment Available Nationwide
Galderma, a global leader focused on medical solutions in skin health, has launched Differin Gel nationwide. The product is the first and only FDA-approved, prescription-strength, retinoid acne treatment available OTC and the newest advancement in the OTC acne category in over 30 years. Differin Gel will be available over the counter to help consumers effectively clear breakouts where they start, prevent lesions before they begin, and as a result, restore their skin's texture and tone. An innovation from Galderma R&D, the dermatologist-developed and tested Differin® Gel contains adapalene, a safe and effective retinoid, which doctors have prescribed to over 40 million people globally for more than 20 years. In addition to the Gel, Differin will be introducing a non-foaming, fragrance-free Balancing Cleanser and a gentle Balancing Moisturizer.
_____________________________________________________________________________________________________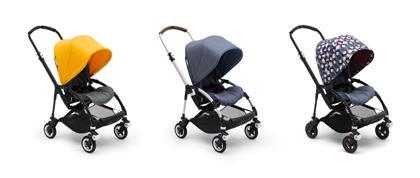 Bugaboo Unveils Bugaboo Bee5 Next Generation Urban Stroller
Global mobility company Bugaboo has launched the Bugaboo Bee5, the next generation of its most comfortable, stylish, and compact urban stroller. Designed specifically for parents who live life on the go, this new iteration of the Bugaboo Bee offers more comfort and styling options than ever before with more than 100 updated parts. With improved suspension and an all-new padded seat, the Bugaboo Bee5 has achieved a new level of comfort and an even smoother ride. The Bugaboo Bee5 also features new integrated attachment points for accessories, eliminating the use for adaptors and making it easy to attach essential accessories like the Bugaboo Cup Holder, Bugaboo Parasol and the Bugaboo Comfort Wheeled Board. Outside of the stroller's great functionality, the Bugaboo Bee5 is the ultimate customizable product, providing the most styling options offered to date. The Bugaboo Bee5 seat fabric can now be separated from the seat hardware, making it easier to update the look of the stroller. Fifteen new colors and materials have also been added to the portfolio along with new changeable wheel caps and faux leather grips to give parents even more opportunities to customize their stroller to match their personal style or move with the latest urban trends. Parents can choose different elements from the Core Collection of solid colors, including new offerings like olive green and dark red, the Premium Collection of mélange colors, or the brand new Signature Collection featuring Botanic and Wave print fabrics for the seat, bassinet and/or sun canopy.
_____________________________________________________________________________________________________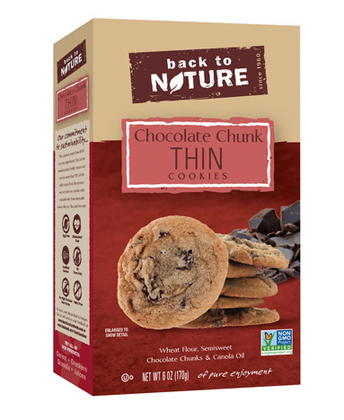 Back To Nature Offers New Lineup Of Cookies And Crackers
Back to Nature Foods Company is kicking off the new year with an expansion of its top-selling product categories – cookies and crackers, reinforcing its position as the biscuit category leader in the natural channel. The new lineup of cookies and crackers is in response to popular food trends such as kale as a better-for-you ingredient and consumers taking more interest in finding "thinner" options to their favorite snacks when shopping in the snack aisle. The lineup also celebrates classic flavor combinations such as chocolate and peanut butter. The new product lineup includes: Cracked Black Pepper Harvest Whole Wheat Crackers, richly-textured crackers made with 100% whole grain and seasoned with cracked black pepper. Kale and Sea Salt Crackers, crunchy crackers made with flavorful ingredients, including kale and seasoned with a hint of caramelized onion flavor and sprinkled with sea salt. Chocolate and Peanut Butter Creme Cookies, feature creamy peanut butter sandwiched between two rich, dark chocolate-flavored cookie wafers. Chocolate Chunk Thin Cookies, a thin twist on Back to Nature's Chocolate Chunk Cookie that is packed with chocolate chunks. White Chunk Macadamia Thin Cookies, combine sweet and salty tastes with white chocolate chunks and macadamia nuts. Peanut Butter Granola Clusters, Peanut butter flavor with crispy crunchy peanuts added to classic whole grain oats granola.
_____________________________________________________________________________________________________

Bonafide Provisions™ Offers New Drinkable Veggies™ Line
Bonafide Provisions™, the pioneer and category leader of frozen, organic bone broth, is expanding its rapidly-growing healing bone broth portfolio with the debut of its new ready-to-drink USDA Organic Drinkable Veggies™ line. A first in the refrigerated set for the brand, Bonafide Provisions' Drinkable Veggies blend the powerful nutrition of whole organic, fresh vegetables with nutrient-dense bone broth for a one-of-a-kind, convenient and delicious way to help people get the daily recommended serving of vegetables.
Crafted to continue Bonafide Provisions' mission of making restorative, drinkable nourishment for the journey of life, Drinkable Veggies are a fresh, truly nutritious take on traditional vegetable juices, which are often loaded with MSG and made from concentrate. Each Drinkable Veggies variety is also created using High Pressure Processing to ensure nutritional and functional properties of the product remain intact.
_____________________________________________________________________________________________________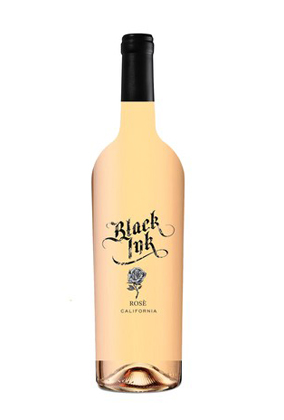 Guarachi Wine Partners Launches Black Ink Rosé
Guarachi Wine Partners has launched a new domestic product Black Ink Rosé. Available nationwide in March 2017, this new varietal will be a line extension of the successful California red blend, Black Ink. Black Ink is a wine that breaks with tradition, celebrating artistic expression and the tattoo culture. Its Rosé packaging includes original artwork of a rose designed by famed tattoo artist, Amy Nicoletto of the TLC show, "LA Ink." In conjunction with this product launch, there will be a national promotion to win a free tattoo by Amy Nicoletto. Black Ink Rosé has aromas of strawberry, watermelon and white flowers with flavors of pomegranate, cherry and peach. There is a nice balanced acidity, medium weight and clean finish.
"Black Ink has been incredibly successful as we continue to witness the meteoric growth of Red Blends within the wine industry," said Alex Guarachi, President and Founder of Guarachi Wine Partners. "With the introduction of Black Ink Rosé, we have a great counterpart to an already successful product in another hot category: Rosé. It's been a pleasure working with Amy and this is the perfect partnership for her to present her passionate tattoo artwork."
_____________________________________________________________________________________________________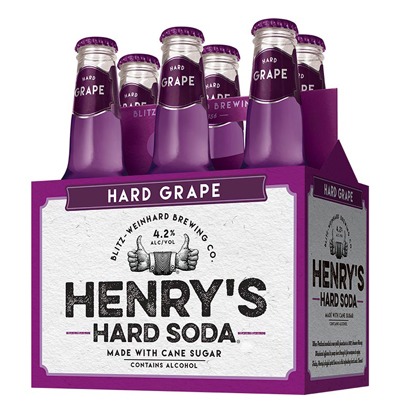 Henry's Hard Soda Welcomes Henry's Hard Grape Flavor
Henry's Hard Soda gives fans the flavor they've been craving, Henry's Hard Grape Soda. People have been asking for it, and now they can finally enjoy their favorite flavor with an adult kick. Hard Grape can be picked up along with the rest of the Henry's family: Hard Ginger Ale, Hard Orange and Hard Cherry Cola. Henry's Hard Grape Soda is 4.2 percent alcohol by volume and offers a refreshing grape taste with citrus undertones; the perfect balance of sweet and tart.
"It's been a great first year for Henry's Hard Soda, and we could not be more excited to welcome Hard Grape into to the family. It's a flavor that our fans have been calling for, and one we are thrilled to give them," said Josh Wexelbaum, MillerCoors marketing director of emerging brands. "We continue to stay on-top in the hard soda category because we are committed to bringing Generation-Xers an adult spin on flavors they know and love."
_____________________________________________________________________________________________________
Activision Blizzard Launches New Consumer Products Division
Activision Blizzard has launched a newly created Consumer Products division and the appointment of veteran Mattel and Disney executive Tim Kilpin as its CEO and president. In his new role, Kilpin will lead the development of innovative consumer products to expand and deepen audience engagement with Activision Blizzard's iconic franchises through long-term retail partnerships, high-quality products and all new consumer experiences. The launch of the new Consumer Products division is another strategic pillar in Activision Blizzard's expansion of the platforms through which it offers its compelling franchises to audiences, including interactive content, television and film, competitive gaming and mobile.
"Activision Blizzard is a global entertainment powerhouse, and its combination of iconic franchises and massive audience reach offers incredible opportunities for retailers and partners," said Kilpin. "I'm excited to lead this newly-formed division and join Activision Blizzard's already incredibly talented consumer products team in delivering powerful new partnerships and even more touchpoints to audiences."
_____________________________________________________________________________________________________
Will A. Smith Joins Abercrombie & Fitch CMO
Abercrombie & Fitch Co. has appointed Will A. Smith to the Company as Chief Marketing Officer. In that role, he will be responsible for all brand, creative and digital marketing across the Company, reporting to President and Chief Merchandising Officer Fran Horowitz. For the past nine years, Smith has served in senior marketing roles at Caleres Inc., formerly known Brown Shoe Company. He was elevated to the position of Chief Marketing Officer for Famous Footwear/Brown Group Retail in 2013.
"We are delighted to welcome Will to our team," said Fran Horowitz, President and Chief Merchandising Officer of Abercrombie & Fitch Co. "He is a true marketing talent who has led successful, transformative brand campaigns spanning go-to-market advertising, digital marketing, mobile and customer loyalty programs. He will be a tremendous asset as we continue to focus on strengthening our connection with our customers and enhancing the power and clarity of our brand identities."
_____________________________________________________________________________________________________
Redbox Names Ash Eldifrawi CMO
Redbox, America's leading destination for affordable new release movie and video game rentals, has appointed Ash Eldifrawi as the company's Chief Marketing and Customer Experience Officer. Mr. Eldifrawi brings nearly 20 years of senior marketing, CX and general management experience across high-tech, digital, e-commerce, consumer packaged goods, and telecommunications industries. Prior to Redbox, he served as Chief Commercial Officer at Gogo, where he joined in 2010 after serving as CMO at Hayneedle. "Ash will drive our go forward customer experience, marketing vision, and execution for the brand by leveraging our unique position at the intersection of retail, consumer engagement and home entertainment," said Galen Smith, CEO of Redbox. "We're thrilled to add Ash to the Redbox team."
_____________________________________________________________________________________________________
AQUAhydrate Appoints Ericka Pittman CMO
AQUAhydrate has named Ericka Pittman as Chief Marketing Officer. Pittman will have the primary responsibility of overseeing the brand's functions and strategies within Marketing and Sales and will report to CEO Hal Kravitz. "Ericka is a tremendous addition to the AQUAhydrate team," said Kravitz. "Her strategic insight and excellence in execution will be able to help accelerate our tremendous growth. With the industry's demand for premium water evolving and AQUAhydrate introducing its' new and innovative programming, the time is now to expand the marketing department, under dynamic leadership."
_____________________________________________________________________________________________________
Ancestry Names Vineet Mehra CMO
Ancestry, the global leader in family history and consumer genomics, has appointed Vineet Mehra as Executive Vice President and Chief Marketing Officer for the company. He joins Ancestry from Johnson & Johnson where he was Global President of J&J's multi-billion dollar flagship Baby Care business. Prior to J&J, Mehra held leadership positions at some of the world's best brands – building companies such as Novartis Consumer Health, General Mills, and Procter & Gamble.
_____________________________________________________________________________________________________
DATA Communications Acquires Eclipse Colour & Imaging Corp.
DATA Communications Management has entered into separate agreements to acquire Eclipse Colour & Imaging Corp., a leading Canadian large-format and point-of-purchase printing and packaging company, with approximately 100 employees operating in an 80,000 square foot facility located in Burlington , Ontario. The acquisition of Eclipse adds significantly expanded wide format, large format, and grand format printing capabilities to DATA's portfolio of products and services, with Eclipse having a product mix focused on in-store print, outdoor, transit, display, packaging, kitting and fulfilment capabilities. Upon completion of this transaction, DATA intends to relocate its current wide format capabilities from its Ambassador Road, Mississauga, Ontario facility to Calgary , Alberta. The combined wide format printing, distribution and fulfilment capabilities of Eclipse and DATA will provide a unique national offering in the market to better serve the combined company's customer base.
_____________________________________________________________________________________________________
Signet Jewelers Promotes Sebastian Hobbs To President & Chief Customer Officer
Signet Jewelers Limited, the world's largest retailer of diamond jewelry, has promoted Sebastian Hobbs, UK Managing Director, to the newly created role of President and Chief Customer Officer. Hobbs will report directly to Signet's CEO and have global responsibility for leading all three of Signet's critical, customer-facing functions: Store Operations, Merchandising and Marketing, including the continued development of a best-in-class omni-channel experience.
"We view this new role of President & CCO as critically important to the future success of our organization," said CEO Mark Light. "As the world's largest diamond jewelry retailer, Signet is committed to continually earning the trust of our customers and ensuring they have a world-class experience. Seb's experience uniquely positions him to succeed in this newly created role which reflects the importance we place on the customer experience at Signet. We are confident Seb will provide the leadership necessary to provide our customers with a strong voice and build a highly attentive and responsive omni-channel organization."
_____________________________________________________________________________________________________
Women Business Enterprise Certified Holman To Title Of Certified Diverse Supplier
Women Business Enterprise has certified Holman to be a Diverse Supplier. The Holman team prides itself on being a diverse workplace with a diverse mindset. Holman, for over 50 years, has been designing, engineering, detailing and delivering innovative turnkey solutions for exhibits, retail, events, museums, and environments. Holman is offered valuable networking and business development opportunities through the WBE organization.
_____________________________________________________________________________________________________
SlabbKiosks Acquires Phoenix Kiosk And RedDotNet
SlabbKiosks, one of the leading manufacturers in the kiosk industry has acquired both Phoenix Kiosk and RedDotNet. Phoenix Kiosk is well-known for its extensive line of American-made modern kiosks including table and floor series models while RedDotNet specializes in more compact commercial grade units. The two companies will operate under the SlabbKiosks management team; however, Phoenix Kiosk and RedDotNet products will continue to be marketed under their own brands. The move will also further increase the team with the addition of two industry veterans from RedDotNet. The acquisitions will enhance SlabbKiosks' manufacturing capabilities of standard and customized kiosk units to support the needs of the company's increasing client base.
_____________________________________________________________________________________________________
Above All Advertising IntroduceS Shox Automatic Pop-Up Charging Podium
Above All Advertising has introduced the Shox Automatic Pop-Up Charging Podium with built-in mobile device charging technology. This podium is constructed of molded plastic and aluminum and comes with a custom printed 200g stretch polyester fabric. The unit weighs just 17 lbs. Product dimensions are 27.5"W x 36"H x 15.75"D (set-up). For more information, contact Above All Advertising, 6980 Corte Santa Fe, San Diego, CA 92121; (Tel) 866-552-2683; (Web Site) www.abovealladvertising.net
_____________________________________________________________________________________________________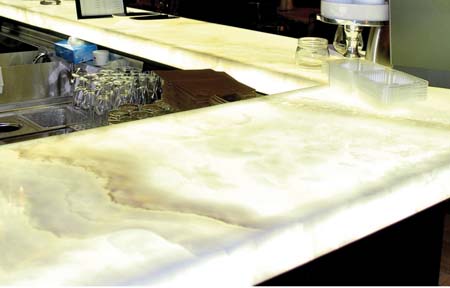 Outwater Plastics Introduces Magic Sheets
Outwater Plastics offers Magic Sheets as a substitute for traditional lightbulbs in retail displays. These Magic Sheets are designed specifically for edge lit illumination for single or double sided displays. Formulated with evenly dispersed illuminating particles, the Magic Sheets come in either 2'x2′ or 2'x4′ sheets and can run any temperature of white or RGB. The Magic Sheets are crystal clear while turned off and also offer bright, even light dispersion without hot spots. These sheets are highly customizable and can be cut on site when needed. For more information, contact Outwater Plastics, P.O. Box 500, Bogota, NJ 07603; (Tel) 800-631-8375; (Web Site) www.outwater.com
_____________________________________________________________________________________________________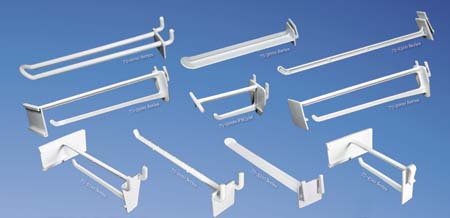 AGT P.O.P. Division Offers Wide Selection Of P.O.P. Hooks
AGT's P.O.P. Division offers over 250 unique hook styles for point-of-purchase display. Hooks are available in custom colors. AGT offers wire hooks, plastic hooks for corrugated displays, peg hooks, c-channel and scan-plate hooks, as well as Swivel J-Hooks and Guards. These hooks can be installed instantly into pegboard, slatwall, corrugated, and wire grid applications. AGT also offers an array of hook accessories for inventory control, product organization and theft deterrence. For more information about display hooks, contact AGT Inc., 10 Laura Drive, Addison, IL 60101; (Tel) 800-872-7037; (Web Site) www.agtproducts.com
_____________________________________________________________________________________________________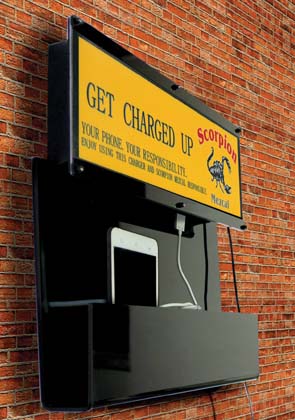 Enhance America Introduces Brandbooster Illuminated USA Charger
Enhance America, a worldwide leader in Neon and LED innovation and manufacturing, has introduced the Brandbooster™ illuminated USB charging station, available in both a custom sign product and stock sign product. The milestone charging sign products are designed to arouse the interest of mobile device users nationwide and allow locations for custom promotional branding. The custom branded Brandbooster™ illuminated charging station signs will offer a USB charging hub for customers to use while in offices, service centers, and restaurants. Custom signage that feature a mobile charging sign category offer a consumer-driven solution to increase sales and product recognition. Sign reinforces brand social media connection as well as partnerships with locations that feature the new charging station sign technology. The customizable branded Brandbooster™ charging station sign will delight cell phone users everywhere and has been shown to increase length of time a consumer spends on premise. For more information, visit; (Web Site) www.enhanceamerica.com
_____________________________________________________________________________________________________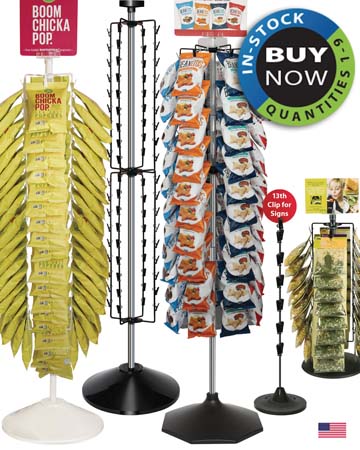 Midway Displays Introduces Clipper Counter Floor Spinners
Midway Displays has introduced a newly expanded collection of Clipper® Counter and Floor Spinners. Metal clips hold tabbed and non-tabbed packages. Clip racks are great merchandisers for snacks, spices, gravy packs many types of CPG packaging styles such as pillow pouch, doy pouch, sachet, and stick packs. Choose from 13 & 36 Clipper Counter Displays, 60, 72, and 108 Clipper Floor Spinners, and their Hanging 12 Clip Metal Display Strips. For more information, contact Midway Displays, 6554 S. Austin Ave., Bedford Park, IL 60638; (Web Site) www.midwaydisplays.com
_____________________________________________________________________________________________________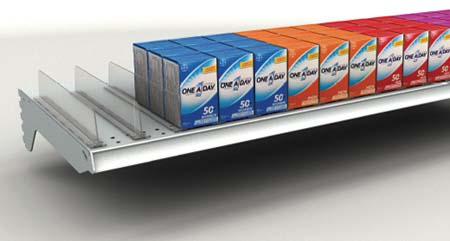 Marketing Impact Introduces Patent Pending Sliding Pin Divider
Marketing Impact has introduced a patent pending sliding pin divider which makes it easy to adjust shelf organizers to products of any size. The pin mechanism allows for a secure fit into shelf holes, while maintaining the ability to adjust the shelf divider left and right. This shelf organizer system minimizes the gaps between products to increase the number of product facings per shelf. The display system is available in a variety of depths, (12",14",16" and 18"), and in a variety of stock colors, with custom colors available. For more information, contact Marketing Impact Ltd., 50 Planchet Rd.,Concord, Ontario, Canada L4K 2C7; (Tel) 800-410-0264;
(Web Site) www.displaypeople.com
_____________________________________________________________________________________________________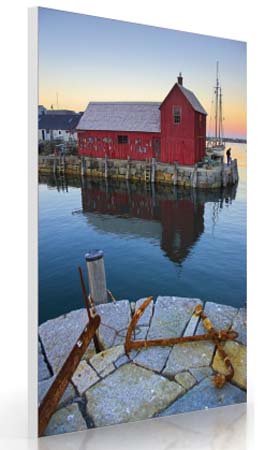 Testrite Visual Products Introduces Double-Sided SEG Fabric Frame
Testrite Visual Products has introduced a double-sided SEG Fabric Frame. The fabric frame can be wall mounted, hung from a ceiling, or placed on a base to stand upright. The unit provides an upscale ambience for graphics, and also permits easy graphics changes to update promotions. The double-sided units are available in many different sizes, from 36″ x 60″ to 120″ x 120″. For more information, contact Testrite Visual Products, 216 South Newman Street, Hackensack, NJ 07601; (Tel) 201-543-0240; (Web Site) www.testrite.com
_____________________________________________________________________________________________________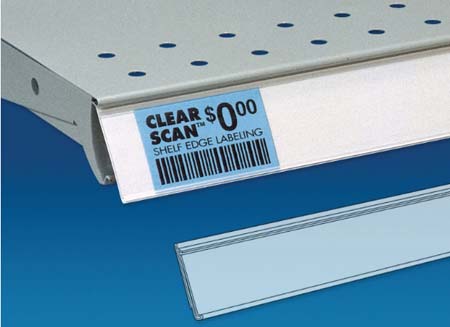 Trion Offers Special Cold Formulated Clear Scan® Label Strips
Trion offers special cold formulated Clear Scan® Label Strips, which provide a high visibility home for all vital cooler product and price information. Drop economical plain paper labels right into place protected by a long-life, clear plastic front – no more bleeding ink; wet, unstuck labels; or loose, brittle price tag chips – no more lost sales. The advanced PVC construction retains "memory" and shape, resists yellowing, darkening and aging, increases safety, and lasts for years. For more information, contact Trion, 297 Laird St., Wilkes-Barre, PA 18702; (Tel) 800-444-4665; (Web Site) www.triononline.com
_____________________________________________________________________________________________________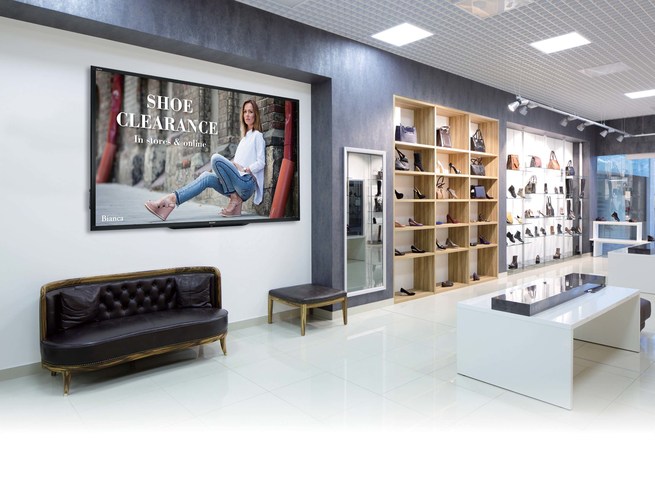 Sharp Imaging Introduces PN-LE901 Commercial LCD Display
Sharp Imaging and Information Company of America (SIICA), a division of Sharp Electronics Corporation (SEC), has launched its new 90″ Class (90 1/64″ diagonal) PN-LE901 commercial LCD display for the B2B channel. The PN-LE901 combines full-HD image quality and a stylish thin profile with a built-in tuner for the ultimate viewing experience. Businesses can easily manage the functionality of the PN-LE901 commercial LCD display due to its many user-friendly features. This includes a powerful RS-232C command set, which permits flexible command and control capabilities from connected devices, three HDMI™ inputs to connect multiple HD sources including digital signage media player and cable boxes, and powerful, built-in 20W speakers for superb sound to complement the breathtaking images. Additionally, the PN-LE901 commercial LCD display has cutting-edge picture technology that delivers amazing detail, gorgeous color depth and consistent image quality. The panel's advanced pixel structure enables stunning 4 million: 1 dynamic contrast for deeper blacks and whiter whites. Its USB port allows for displaying images and videos seamlessly, and business owners will also benefit from optimal content control with added lockout features including IR Remote, Power, Channel, Volume, Input, OSD disable and LED disable. It also includes a unique, low-power Wallpaper Mode that displays virtually any image on the screen at a reduced light level, mirroring museum conditions so the screen blends beautifully into an installed environment. For more information on the PN-LE901 commercial LCD display, visit; (Web Site) www.siica.sharpusa.com
_____________________________________________________________________________________________________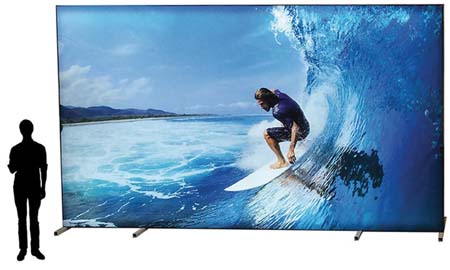 FOGA Displays Offers Lightweight Aluminum Display
FOGA Displays from Outwater Plastics feature high quality, lightweight, aluminum construction that allows for easy operation and an endless variety of arrangements and configurations to properly display ads. FOGA Display's large range of uses include illuminating and non-illuminating displays. These double extruded, aluminum profiles accommodate single sided, double sided, and 4 sided SEG displays. These features make the FOGA displays highly adaptable and customizable. For more information, contact Outwater Plastics, P.O. Box 500, Bogota, NJ 07603; (Tel) 800-631-8375; (Web Site) www.outwater.com
_____________________________________________________________________________________________________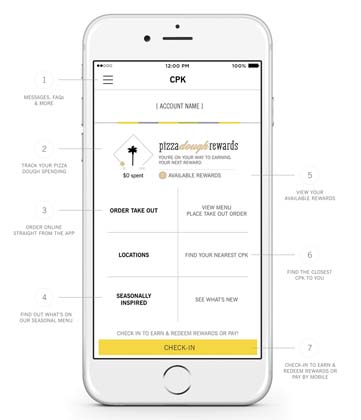 Enhanced California Pizza Kitchen Pizza Dough Rewards Mobile App Puts Guests In Control Of Their Culinary Adventure
California Pizza Kitchen, the authority in creative dining with a California vibe, has launched its enhanced CPK Pizza Dough® Rewards Mobile App now offering guests the ability to pay their check from their phone, order online and track, earn and redeem loyalty rewards, all within the mobile app.
"We're extremely proud of our enhanced CPK Pizza Dough Rewards app, which we believe will set the bar for the consumer mobile experience in polished casual dining," said Ashley Ceraolo, senior vice president of marketing and beverage at California Pizza Kitchen. "Our guests are looking for an elevated dining experience that offers flexibility to meet their needs, whether enjoying the full dine-in experience, a quick, efficient visit on their time-challenged days or an excellent takeout experience on the go. Our new app enhances all three, seamlessly integrated with our loyalty rewards program. Not only can CPK guests use the app to order online, they can also check in at their table to earn and apply loyalty rewards and decide when and how to pay for their meal, including adding tip, easily and conveniently from their phone. The experience is all at their fingertips and completely customizable."
Features of the enhanced CPK Pizza Dough Rewards app include: Mobile pay, Simple in-restaurant check-in to unlock mobile dine-in features, Enhanced mobile takeout ordering, Location-based navigation to find the nearest CPK restaurant, Push notifications for local promotions and offers, Tip calculator, Insider updates on seasonal items, promotions and more and Past purchase history for quick and easy reference. Developed in partnership with Paytronix, the enhanced app also makes it easier than ever to earn, track and apply rewards from CPK's award-winning "Pizza Dough Rewards" loyalty program. Pizza Dough® Rewards members receive a free small plate at registration, earn $5 in Pizza Dough® Rewards for every $100 spent, and receive a free birthday dessert during their birthday month. Plus, members receive exclusive offers and sneak peeks at menu items and promotions throughout the year.
"Our enhanced CPK Pizza Dough Rewards app represents a best-in-class partnered approach between our loyalty provider, Paytronix, and CPK IT and Marketing, working hand-in-hand to develop an omnichannel experience that delivers on our guests' core needs, from the palm of their hand to point-of-sale," said Andy Mai, chief information officer at California Pizza Kitchen. "This integration between loyalty, tech and marketing also offers us the nimbleness and flexibility to introduce additional functionality that enhances the guest experience in the future." (Web Site) www.californiapizzakitchen.com
_____________________________________________________________________________________________________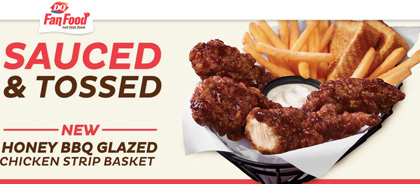 The Dairy Queen System Introduces Honey BBQ Glazed Chicken Strip Basket
In a twist to the traditional chicken strip basket, the Dairy Queen® system has introduced a new sweet and smoky Honey BBQ Glazed Chicken Strip Basket. "Our chicken strips are not ordinary," said Barry Westrum, Executive Vice President of Marketing for American Dairy Queen Corporation (ADQ). "We hear over and over that we have the best chicken strips anywhere. Now we've added this incredible new flavor profile that is sure to be a huge hit with our fans. Nothing we do is ordinary."
Quality is at the core of all new food innovations coming from the DQ® kitchen. The chicken strips are made with succulent all-tenderloin 100 percent white meat chicken tossed in a honey BBQ glaze for a sweet and smoky flavor punch. They are served in a basket with Texas toast, crispy fries, ranch dipping sauce and a wet napkin. (Web Site) www.dairyQueen.com
_____________________________________________________________________________________________________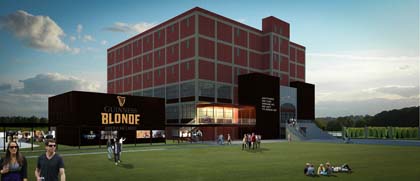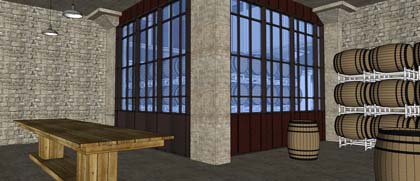 Diageo To Bring Guinness Open Gate Brewery Concept To U.S.
Diageo plans to build a US version of Dublin's popular Guinness Open Gate Brewery in Baltimore County, Maryland. The company plans to build a mid-sized Guinness brewery and a Guinness visitor experience with an innovation microbrewery at the company's existing Relay, Maryland site. This new brewing capability and consumer experience, combined with a packaging and warehousing operation, would bring the company's investment in Relay to approximately $50 million. The new brewery would be a home for new Guinness beers created for the US market, while the iconic Guinness Stouts will continue to be brewed at St. James's Gate in Dublin, Ireland. Visitors would be able to tour the working brewery, sample experimental beers brewed on-site at the taproom, and purchase Guinness merchandise at the retail store.
"Opening a Guinness brewery and visitor center in the US will enable us to collaborate with fellow brewers and interact with the vibrant community of beer drinkers," said Tom Day, President, Diageo Beer Company, USA. "Given the success of our Open Gate Brewery in Dublin and the popularity of beer tourism in the US, we are confident that Americans will welcome the opportunity to come experience Guinness brewing in Baltimore County." (Web Site) www.diageo.com
_____________________________________________________________________________________________________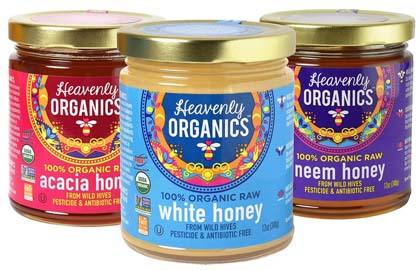 Heavenly Organics Offers BioChecked™ 100% Organic Raw Honey Varietals
Heavenly Organics™, manufacturer of 100% Organic, Raw, Pesticide and Antibiotic Free Honey from wild beehives has met the BioChecked™ ZERO Tolerance Standard. Its White, Neem and Acacia honey varietals are now Glyphosate Free Certified™. Heavenly Organics honey has been scientifically proven to be clean and contaminant free of pesticides. The company has met and agreed to submit to regular independent lab testing for its honey and is the first honey on the market to be Glyphosate Free Certified™.
Currently, there is no "maximum residue limit" (MRL) or tolerance level set for glyphosate found in honey in the U.S. In 2016, all U.S. honey samples, even organic brands, tested by the FDA contained glyphosate residues. Glyphosate is considered by the World Health Organization to be a probable human carcinogen. The growing concern for the safety of the food people are ingesting and the detrimental impacts these pesticides are having on both our health and our environment are critical issues, and Heavenly Organics has been leading the charge and setting the bar for contaminant-free honey. In contrast to the honey being affected by these pesticides and chemicals, Heavenly Organics sources its raw and organic honey from wild beehives located in the untouched forests of Northern and Central India and parts of the Himalayas, for the absolute purest and most delicious honey on the market. Since these naturally occurring, wild beehives are found in such remote areas, the bees are far from the reach of pesticides and other pollutants.
"We couldn't be more excited to announce that we are Glyphosate Free Certified™," said Co-founder and CEO of Heavenly Organics, Amit Hooda. "We hope this partnership with BioChecked™, brings even more awareness to the use of pesticides and how they are having a negative impact on human health, the environment, and bee colonies worldwide. The government needs to set a tolerance level for glyphosate found in honey and create a universal labeling system, because people have the right to know what's in their food." (Web Site) www.heavenlyorganics.com
_____________________________________________________________________________________________________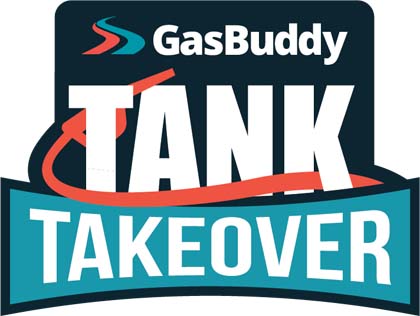 GasBuddy Unveils 2017 GasBuddy Tank Takeover Series; First-Of-Its-Kind Experiential Marketing Events
GasBuddy, the leading technology company changing the way consumers find, purchase and save money on gasoline, will surprise and delight drivers with thousands of gallons of free gas in multiple U.S. cities throughout the year, as part of GasBuddy's exclusive 2017 Tank Takeover Series.
GasBuddy and Corner Store, one of the country's largest convenience store retailers, will once again join forces to fill the tanks of drivers who have the free GasBuddy app downloaded, and a GasBuddy profile created, with upwards of $20 worth of free fuel per vehicle. At the event, there will also be special drink coupons, food samples and giveaways so consumers can "fuel their journey for the road ahead."
"GasBuddy Tank Takeovers are at the forefront of proven experiential marketing, bringing the digital and physical world together in a way we've never seen before," said Walt Doyle, CEO of GasBuddy. "We are tapping into our network of more than 60 million passionate GasBuddy users and providing them with a unique experience of the modern-day gas station. We're excited to have Corner Store as a partner for our first event in 2017 and look forward to working with other great convenience retailers to showcase how this $575 billion industry continues to evolve to better serve the community from excellence in services to expanded offerings." (Web Site) www.gasbuddy.com
_____________________________________________________________________________________________________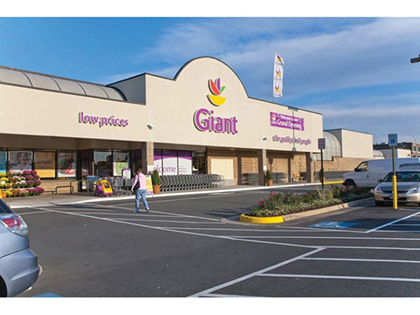 HowGood Partners With Ahold-Delhaize's Giant Landover Stores
HowGood, an independent research organization and the best source of information on the food we eat, has partnered with Giant Food of Landover, Md., a division of the Ahold-Delhaize Company, piloting the rating system in nine Giant stores through the Baltimore-Washington metropolitan area. While HowGood is already available in 27 states, this partnership brings HowGood's central mission to a new region. With this partnership, HowGood's simple, accessible rating system will reach more Americans, making it easier for consumers to identify authentic brands they can trust and, in turn, support an overall better food system.
This partnership furthers Giant Food's commitment to supply their shoppers with the best in health and wellness. Stores will support the HowGood program with in-store communication so their customers can better understand and use the program, including signage as a customer enters the store, shelf tags, a trained staff member to answer questions and in-store consumer events to engage shoppers and educate them on the HowGood ratings.
"With the seemingly endless number of marketing claims and certifications that are made on packages these days, it can be difficult for shoppers to quickly assess whether a product meets their standards," said Mark Adamcik, Vice President of Sales and Merchandising, Giant Food of Landover, Md. "As we offer more products from companies focused on producing food that is both socially conscious and environmentally friendly, Giant is now piloting an easy way to find these products with HowGood ratings. The "Good, Great, and Best" HowGood ratings now on select store shelves highlight our most sustainable items so that our customers can feel good about making positive choices for themselves and the environment." (Web Site) www.howgood.com.
_____________________________________________________________________________________________________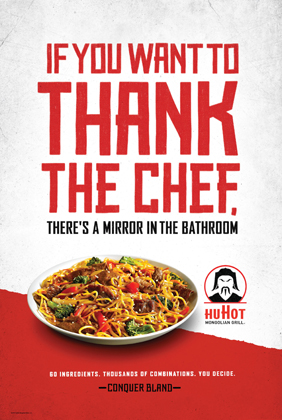 HuHot Mongolian Grill Launches New 'Conquer Bland' Campaign
HuHot Mongolian Grill, HuHot, a national create-your-own stir fry concept, has launched a bold, new integrated campaign. HuHot Mongolian Grill is a standout in its category for offering customization, giving customers full control of their ingredient choices. Guided by this insight, Shine United, a Madison, Wisconsin-based advertising and digital agency, created an integrated campaign that focuses on the franchise's endless customizable meal options.
The new campaign features the brand mantra "Conquer Bland," challenging diners to take control of their meal by customizing the flavor they want. The in-store posters serve as a battle cry, with headlines such as "Beating Bland by the Bowlful," "If You Want to Thank the Chef, There is a Mirror in the Bathroom," and "Prepare to be Bowl Envied." Each poster features mouth-watering photography of the custom creations available crowned with headlines that reflect the fun and irreverent personality of the brand.
The full campaign includes in-store posters, animated social media advertising, and radio spots, each presenting HuHot Mongolian Grill as the franchise that gives diners the power to control flavor and create the exact meal they desire. "Shine's rigorous, data-driven approach to creating this campaign has helped give the HuHot brand the tools to truly move the needle," said Stephanie Krause, VP of Marketing. "The creative does an excellent job of highlighting the consumer advantage of dining customization when visiting HuHot Mongolian Grill." (Web Site) www.huhot.com
_____________________________________________________________________________________________________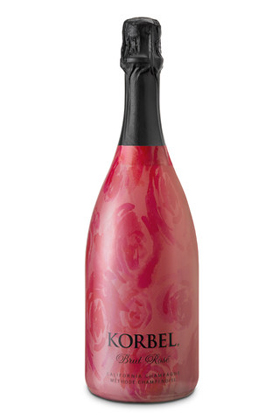 Korbel California Champagne Launches Exclusive Floral Wrap
Inspired by the floral fashions of the 1960s, Korbel California Champagne has released its new, limited edition floral bottle wrap of Korbel California Brut Rosé. Swirling pink and red flowers are the focus of the bottle that is topped with an elegant black capsule. Whether toasting with girlfriends or a significant other, the special bottle offers a splash of sparkle to a weeknight gathering or romantic dinner.
Known for its crisp taste and distinctive blush color, Korbel California Brut Rosé pops with bright flavors of strawberry, cherry and melon. Made using the time-honored traditional méthode champenoise, it is the perfect addition for those looking for a festive yet flavorful bubbly. Limited cases were produced of the special luscious bottle of Korbel California Brut Rosé. (Web Site) www.korbel.com
_____________________________________________________________________________________________________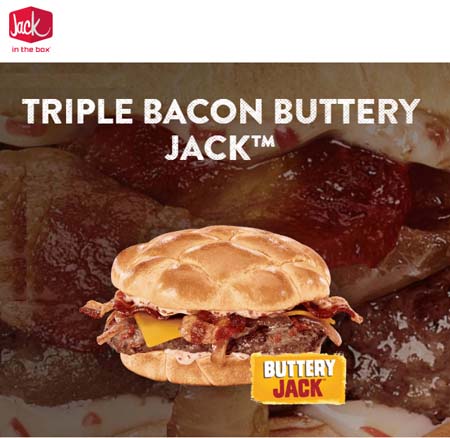 Jack In The Box Introduces The New Triple Bacon Buttery Jack™
Jack in the Box® is taking its award-winning Buttery Jack line to new, bacon-filled heights with its latest signature burger, the NEW Triple Bacon Buttery Jack™. A burger unlike any other, the Triple Bacon Buttery Jack boasts a first-of-its-kind secret ingredient, real bacon butter!
Jack has revolutionized the way we eat bacon with the NEW Triple Bacon Buttery Jack. Jack marries the slices of hickory-smoked bacon with savory, melted bacon butter. Rounding out the trifecta, the burger is then topped with a delicious bacon mayo. The Triple Bacon Buttery Jack features a quarter-pound beef patty, grilled onions and cheddar cheese, all on a gourmet signature bun. The Triple Bacon Buttery Jack burger is available at all participating Jack in the Box restaurants for a limited time.
"We knew we were on to something special when we created the Buttery Jack line," said Iwona Alter, Chief Marketing Officer at Jack in the Box. "The new Triple Bacon Buttery Jack builds on our legacy of buttery burgers, offering a unique and innovative twist with our secret ingredient, bacon butter. We think our loyal guests, as well as new customers, will love the burger's decadent flavors and standout ingredients." (Web Site) www.jackinthebox.com
_____________________________________________________________________________________________________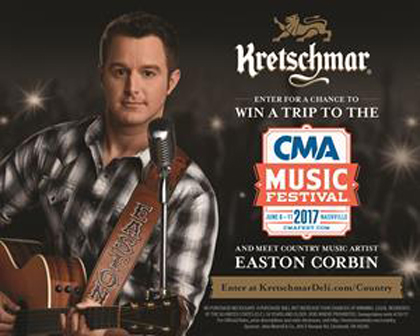 Kretschmar Conducts CMA Music Festival Consumer Sweepstakes
Kretschmar® Premium Deli Meats & Cheeses is once again inviting country music fans to enter for a chance to win a legendary country music experience. By partnering with the Country Music Association (CMA) and country music artist Easton Corbin, Kretschmar is offering fans access to the Ultimate Country Music Fan Experience. A grand prize winner and their guest will enjoy a four-night stay in Music City this summer during the CMA Music Festival, along with hotel accommodations, spending cash, concert tickets, and a meet and greet opportunity with Corbin.
"Our grand prize winner will experience the best that Nashville has to offer," said Michael J. Sargent, Kretschmar Deli senior brand manager. "Kretschmar Premium Deli Meats & Cheeses stand for legendary taste, and we wanted to offer our consumers the chance to win an experience that meets those standards. Fans travel from all over the world to be a part of the CMA Music Festival, and we know our grand prize winner will make memories there that will last a lifetime." (Web Site) www.kretschmar.com
_____________________________________________________________________________________________________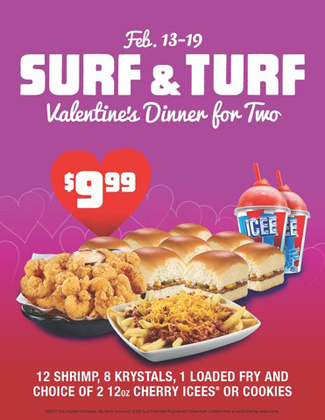 Krystal® Features Surf & Turf Menu For 2 For Under $10 – Per Couple Promotion
Krystal, the brand famous in the South for its square hamburgers on freshly-steamed buns, is hosting a Surf & Turf promotion this Valentine's Day. For only $9.99, happy and hungry couples can share eight classic Krystals, a dozen golden-fried shrimp, a Chili-Cheese or Junkyard fry and either two cherry ICEE® beverages or two chocolate chip cookies.
"On Valentine's Day, we celebrate perfect pairings – and there's no better pairing than classic Krystals and delicious fried shrimp," said Heather Schlesinger, Director of Calendar, Programs & Promotions for The Krystal Company. "No matter who you're sharing Valentine's with, you'll both leave the table happy!"
Available at participating restaurants on Valentine's Day only, Krystal's Surf & Turf Combo is available from 11 am until close and is designed for two guests to enjoy together. The meal is available via drive-through or in the dining room, and Schlesinger hopes they'll see couples in all stages of their relationship enjoy the promotion. "Whether you've been married fifty years or known each other fifty minutes, we want to be part of your holiday," added Schlesinger. (Web Site) www.krystal.com
_____________________________________________________________________________________________________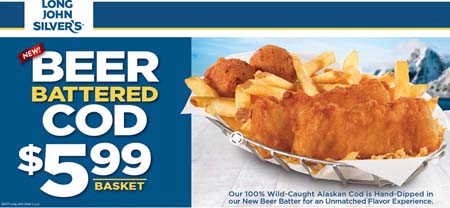 Long John Silver's Launches 'Battle Of The Batters' Promotion
Long John Silver's, known for its classic battered and hand-dipped wild-caught Alaskan whitefish, has introduced the new Beer Battered Alaskan Cod alongside its Classic Battered product. This is the first time, since Long John Silver's opened its doors in 1969, the brand has offered two batter options. The Beer Battered and the Classic Alaskan Cod basket are both served with natural-cut fries and Long John Silver's signature hushpuppies for just $5.99. The basket can be upgraded to a platter, or for those who just want to test the new proverbial "beer-batter-flavored waters," add a piece to any meal.
"It is the 'Battle of the Batters' and we expect this to be a nail-biter," said Marilyn Nicholson, Vice President of Marketing. "We believe in healthy competition and in this case we are stepping into the ring with two heavyweights. Our customers really love our Classic Batter flavor, but I think the Beer Battered Alaskan Cod will give the Classic a run for its money."
"This is a must-try for pub-style fish and chips lovers," said Chef Peter Czizek, Vice President of Culinary Innovation for Long John Silver's. "We start with premium wild-caught Cod taken straight from the icy waters of Alaska. The fresh flavor of the fish is the perfect complement to the rich and savory Beer Batter flavor, and amber color which marries flavors reminiscent of brewed hops with a deeply satisfying crunch. I think the elements will speak to our core customers and give them another product to love." (Web Site) www.ljsilvers.com
_____________________________________________________________________________________________________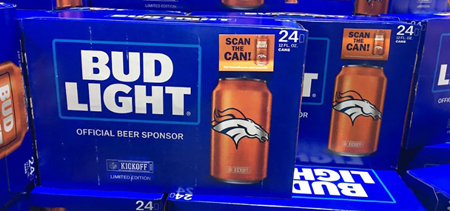 Denver Broncos And Bud Light Roll Out 'Scan The Can' Promotion
The Denver Broncos and Bud Light are rolling out a unique program called Scan the Can™ at Colorado area retailers and fans are eating it up PokeMon style.
"Teams are always looking for ways to engage fans in a measurable and sustainable way," said Gary Haymann CEO of NEXREF, a Dallas based company that provides the Augmented Reality technology to make the Scan the Can promotion come alive. "The Denver Broncos are pushing the envelope with cutting edge technology to engage their fans and this is a perfect example."
The campaign uses unique computer vision technology integrated into the team's Orange Herd app. When the fan points his or her smartphone camera at the can, they enjoy exclusive, NFL highlights and access to special offers. The technology also allows special incentives and promotions that are exclusive to the Orange Herd app. Because of the exciting nature of Augmented Reality or AR, this incentive is proving irresistible to fans and consumers of Bud Light.
NEXREF is a pioneer in experiential marketing using Augmented and Virtual Reality to engage fans and monetize brands. The company provides an easy to use software development kit (SDK) that adds the technology to mobile apps used by teams and other entities with large fan communities. (Web Site) www.Nexref.com
_____________________________________________________________________________________________________
Simon Rolls Out Innovative Interactive Mapping To Its Digital Channels
Simon, a global leader in retail real estate, has rolled out new, digitally interactive mall maps on all Simon center websites. The state-of-the-art map technology allows shoppers to easily navigate Simon centers before and during their visits, includes point-to-point navigation between stores, and provides a directory of available services and amenities that further enhance the shopping experience.
"Simon is continually looking for opportunities to enhance the shopping experience and we quickly recognized the potential of this new technology to do just that," said Mikael Thygesen, Chief Marketing Officer for Simon. "Consumer response and feedback to our new interactive maps since our pre-Holiday launch last year has exceeded expectations, with usage levels well above the targets we set."
The 3D digital maps, leveraging technology provided by Mappedin, an indoor mapping developer, contain the following features: Enhanced Interactive Capabilities: 3D maps allow shoppers to manipulate a center's map by panning, zooming and rotating the map. Shoppers can hover over and click on a store for store-related information; Enhanced Wayfinding: Shoppers are able to pick a destination and a starting point to receive point-to-point navigation guidance via a wayfinding path visual; Increased Discoverability: A 'Smart Search' bar automatically suggests applicable results and learns over time how to best rank search suggestions; Increased Actionability: Across Simon's websites, links at a store or restaurant level lead directly into relevant map views making it as easy as possible for shoppers to research and pre-plan their upcoming shopping visits; Deeper Insights: Rich, supporting analytics enhance our understanding of our shopper's behavior and usage of the interactive maps. (Web Site) www.simon.com
_____________________________________________________________________________________________________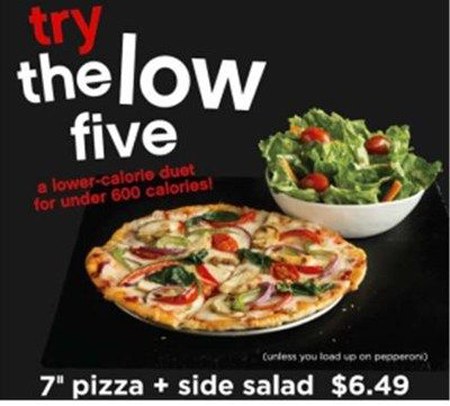 Pie Five Pizza Co.'s 'Low Five' Limited Time Duo Celebrated
Pie Five Pizza Co.'s newest limited time duo is just 600 calories and includes a crisp side salad. The new pairing is the perfect compromise for guests looking for a warm, bubbly pie, without the high calorie intake. Pizza aficionados and fitness gurus alike can sink their teeth into this fresh new meal at Pie Five restaurants nationwide for a limited time starting Jan. 31.
"We're sure our guests are going to love Pie Five's new Low Five menu item, launched just in time to help them keep their New Year's resolution," said Patty Scheibmeir, Vice President of R&D and product innovation for Pie Five Pizza Co. "We're always looking to deliver products that fulfill our customers' wants and needs, and Low Five promises a mouthwatering meal packed with flavor without any guilt. It's just another example of Pie Five's commitment to personalization."
The Low Five features a seven-inch pizza and a freshly-tossed side salad. Guests can customize this creation with toppings like grilled chicken, red and green peppers and caramelized onions. At Pie Five Pizza, guests receive their hot, delicious pizza in five minutes or less straight from Pie Five's custom-designed, state-of-the-art oven. Unlike other pizza concepts, Pie Five customers can create their pizzas with unlimited toppings from a selection of fresh ingredients and hand-cut veggies. Pie Five even offers vegan cheese and gluten-free crust, so everyone has the chance to create their own custom pizza creation. (Web Site) www.PieFivePizza.com
_____________________________________________________________________________________________________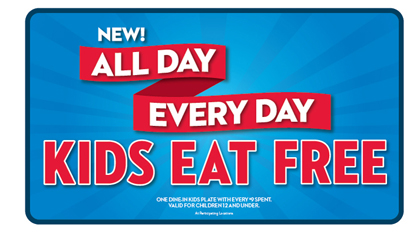 Steak 'n Shake Offers 'Kids Eat Free All Day Every Day' Offer
Steak 'N Shake is now offering a new 'Kids Eat Free All Day Every Day' promotion, meaning kids 12 and under can enjoy any Kids Plate for free any time during the day, any day of the week, with a qualifying dine-in purchase at participating restaurants.
The 'Kids Eat Free All Day Every Day' promotion will be offered to dine-in customers at more than 400 participating restaurants nationwide. For every $9 spent during the dine-in experience, one child in the party will receive their Kids Plate for free. Kids Plates include all of the restaurant's most popular kid-friendly meals – all of which are served with a choice of fries or applesauce.
Jim Flaniken, Sr. Vice President, Marketing, said, "Steak 'n Shake has an extremely strong value proposition that resonates with customers, especially parents. We are pleased to transform our 'Kids Eat Free All Weekend' offer to a new and improved offer of 'Kids Eat Free All Day Every Day', allowing us to provide even more value to families every day of the week." (Web Site) www.steaknshake.com
_____________________________________________________________________________________________________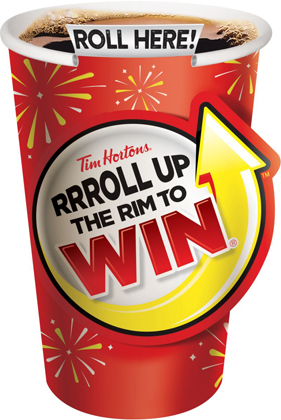 Tim Hortons Launches RRRoll Up The Rim To Win Contest
Tim Hortons has launched its annual "RRRoll Up The Rim To Win" contest. Guests have a one in six chance to instantly win one of more than 2 million prizes in the contest. Each year, millions of cups in Canada and the United States are rolled for the popular RRRoll Up the Rim to Win contest. Prizes this year includes three grand prizes of a brand new 2017 Honda Civic Coupe EX-T. Also available are 55″ LG 4K UHD TVs, $5,000 prepaid card prizes, 500 $100 TimCards and over two million coffee and donut prizes.
"It's always an exciting time at Tim Hortons when we announce our beloved RRRoll Up the Rim to Win contest," said Felipe Athayde, EVP of Tim Hortons U.S. "As the brand continues its expansion in the U.S., we're happy to offer our guests and coffee lovers across the nation a chance to win great prizes as the ultimate thank you." (Web Site) www.rolluptherimtowin.com
_____________________________________________________________________________________________________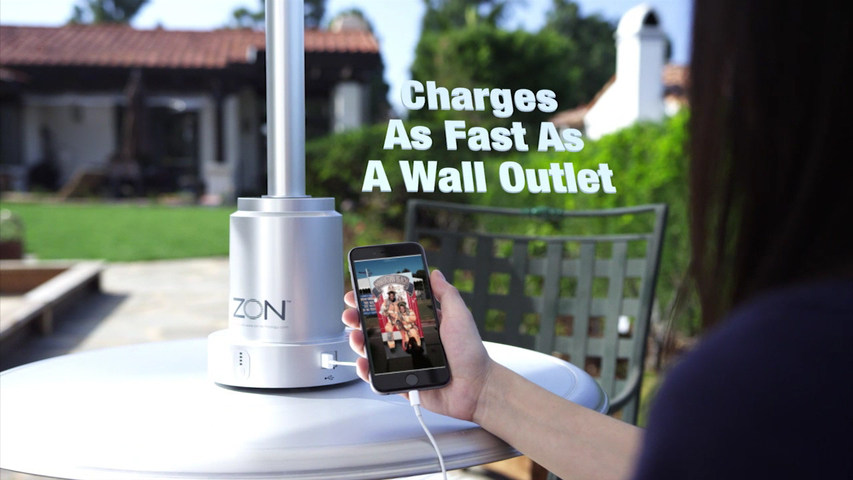 The Coffee Bean & Tea Leaf® Taps Zon To Charge Mobile Devices
The Coffee Bean and Tea Leaf® is slated to undertake a complete re-brand and refresh this winter and will make convenient mobile device charging a part of this bold new step with Los Angeles up-and-comer ZON, Inc. ZON, Inc., the start-up company that provides solar powered mobile device charging services, will keep The Coffee Bean & Tea Leaf® patrons' phones and tablets charged up while they enjoy the The Coffee Bean & Tea Leaf® food and beverage experience.
The fact that ZON's charging stations are solar powered and fit onto the coffee retailer's umbrellas, signals The Coffee Bean & Tea Leaf's® commitment to making tech amenities and innovation a part of the upcoming re-brand/refresh. Overall, both Los Angeles based companies aim to make the consumer experience superior to any other coffee retailer in the U.S. by providing this solar tech amenity for charging phones and other electronic devices.
Cameron Welborn-Wilson, Co-Founder and Chief Executive Officer at ZON, Inc., said, "Imagine the last time you saw your phone battery drop below 20% and how you immediately wonder where you can charge up. Now people don't have to worry about bringing a special device or extra battery with them, as they can simply go to The Coffee Bean & Tea Leaf® and charge up, while using their phone, and go about their day stress free." (Web Site) www.zon-technology.com
_____________________________________________________________________________________________________
Yankee Candle Promotes Spring 2017 Fragrances
The Yankee Candle Company, Inc. today announced the launch of its new line of fragrances for spring 2017. The world's largest manufacturer of premium scented candles invites its customers to leave their winter blues behind and journey to the Mediterranean Sea coast with four lush fragrances. Whether strolling down a flower-filled country lane in the south of France, or savoring a sweet bite of lavender honey gelato, Yankee Candle's spring scents effortlessly capture the romantic allure of the region.
"This time of year, our customers start looking forward to warmer weather," said Rich Mathews, senior vice president of marketing at the Yankee Candle Company, Inc. "The bold colors and rich scents of the new line will allow our fans to transport to the Mediterranean in the comfort of their own home."
The four Yankee Candle Spring 2017 fragrances include: Mediterranean Breeze – Feel the warm, salt air of the Mediterranean-a seaside mix of soft citrus blossoms and amber.
Honey Lavender Gelato – A refreshing lavender treat that's bursting with flavor and topped with cool berry and warm honey. Café al Fresco – The warm air of a bustling outdoor café kissed with sweet notes of cinnamon, coffee, and a dash of caramel. French Countryside – Wander along a cobblestone path scented by rose petals and winding greenery; fresh, sweet, and so uplifting. (Web Site) www.yankeecandle.com
_____________________________________________________________________________________________________
Walgreens Boots Alliance And WPP Launch Global Marketing Partnership
Walgreens Boots Alliance, the first global pharmacy-led, health and wellbeing enterprise, has partnered with WPP, the world's largest communications services group, and selected a team of WPP agencies to operate and develop multiple marketing and communications channels for its retail and wholesale businesses as well as its health and beauty product brands.
'Team WBA', will provide services including traditional and digital advertising, media investment management, promotion & relationship marketing, public affairs, media relations and communications for the enterprise, realizing significant benefits globally. Hub office locations for 'Team WBA' will be created by WPP in Chicago, London and New York to support Walgreens Boots Alliance and businesses including Walgreens, Boots and Alliance Healthcare businesses.
Stefano Pessina, Executive Vice Chairman and Chief Executive Officer, Walgreens Boots Alliance, said, "We are very pleased to confirm this new partnership with WPP and the creation of Team WBA. We have grown rapidly, so too have our marketing and communications needs, and this multi dimensional model and new way of working will better support our vision for the company and future growth plans. This more integrated way of working will help us to strengthen brand recognition, while unlocking potential synergies, creating increased efficiencies and helping streamline our activities globally."
Sir Martin Sorrell, Chief Executive, WPP, said, "We look forward to partnering with Walgreens Boots Alliance to help further enhance what are already iconic brands in the health and wellbeing category. Team WBA will be a custom solution that draws together the talent and resources from across WPP to develop effective communications that will differentiate WBA and drive results." (Web Site) www.walgreensbootsalliance.com
_____________________________________________________________________________________________________
SPAR Group Appoints Gerard Marrone New SVP Sales & Marketing
SPAR Group, Inc. (SGRP), a leading global supplier of retail merchandising, auditing, assembly, technology and other marketing services throughout the United States and nine other countries, has appointed Gerard (Gerry) Marrone as SVP Sales & Marketing. Marrone is an executive with an extensive entrepreneurial background that has spanned 30 years in marketing services, experiential marketing, professional sports, Internet retailing and big box retail.
"It is truly an honor to join SPAR Group. At a time when retail is changing so rapidly, I believe SPAR is positioned perfectly to exceed customer expectations by delivering the highest Field Support Solutions at a fair and competitive price," said Marrone. (Web Site) www.sparinc.com
_____________________________________________________________________________________________________
inMarket Taps Cameron V. Peebles As CMO
inMarket, the mobile moments company powered by industry-leading beacon deployments in retail, bars, restaurants and nightlife, has appointed Cameron V. Peebles as Chief Marketing Officer. Cameron joins inMarket as its first CMO, having previously led marketing initiatives for Airpush, mobileStorm, Stamps.com Enterprise and Nero Software. He brings 19 years experience in integrated marketing, strategy, pipeline optimization, creative design, public relations and strategic positioning to the team. "The strategies and technologies that brands use to engage with consumers in mobile have been consistently improving since the introduction of smartphones nearly a decade ago," said Cameron V. Peebles, CMO, inMarket. "inMarket's industry leading technology, impressive track record of driving ROI and history of consistent growth is second to none. I'm very proud to be leading the company's marketing initiatives as we expand even faster and reach many more exciting milestones." (Web Site) www.inmarket.com
_____________________________________________________________________________________________________
Euclid Analytics Launches Euclid Connect To Illuminate In-store Shopping Behavior
Euclid Analytics, a leader in retail analytics and omni-channel engagement and Silver level member of Oracle PartnerNetwork (OPN), has launched Euclid Connect, an in-store identity and behavioral targeting Wi-Fi application, now available on the Oracle Cloud Marketplace. This new targeting application helps retail marketers increase both engagement and in-store shopper acquisition via robust email lists, in-store behavioral attributes and personalized content to deliver high performing campaigns using Oracle Responsys, part of the Oracle Marketing Cloud.
The most sophisticated retailers need to convert shoppers across different channels through integrated marketing campaigns. With Euclid Connect, these savvy retailers will better understand and intelligently engage the cross-channel customer. Through identifying and recognizing these shoppers, retailers can personalize their marketing campaigns to increase lifetime value. Euclid Connect's in-store identity and behavioral targeting Wi-Fi solution enables Oracle Marketing Cloud customers to easily expand audiences with in-store shopper profiles and enrich them with demographics and behavioral attributes. Retailers can leverage brick-and-mortar stores for first-party customer acquisition, and enhance cross-channel conversion rates. With Euclid Connect, marketers can better understand their shoppers over time and across different channels to create more meaningful relationships.
"Closing the online-offline gap in retail continues to be a significant marketing challenge for physical retailers," said Brent Franson, CEO of Euclid Analytics. "Unlike online companies, which gather customer insights relatively easily, brick-and-mortar has struggled to capture the analytics that are so essential to executing smart and effective marketing campaigns. Our Euclid Connect application for Oracle Marketing Cloud empowers our joint customers to create intelligent cross-channel marketing campaigns that deliver more opportunities to engage shoppers and add value to their shopping experience." (Web Site) www.euclidanalytics.com
_____________________________________________________________________________________________________


_____________________________________________________________________________________________________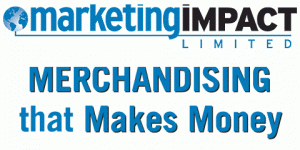 _____________________________________________________________________________________________________

_____________________________________________________________________________________________________
CLASSIFIED ADS
_____________________________________________________________________________________________________
CLICK ON IMAGE TO VIEW DIGITAL EDITION
_____________________________________________________________________________________________________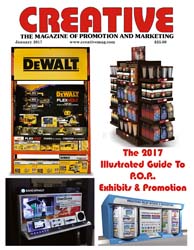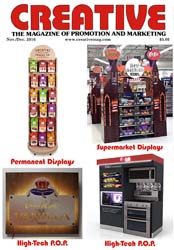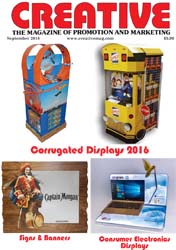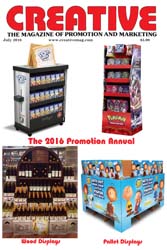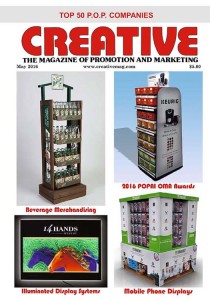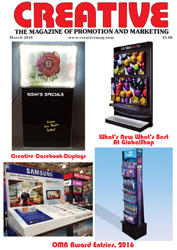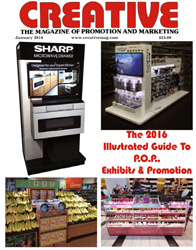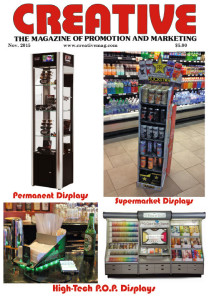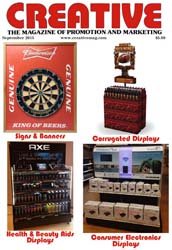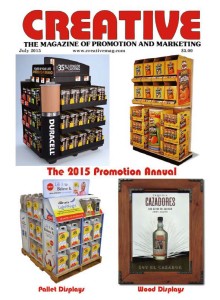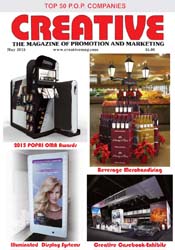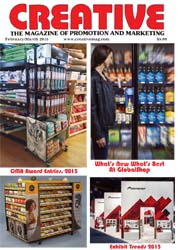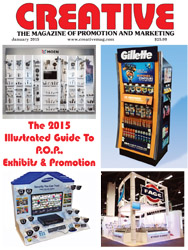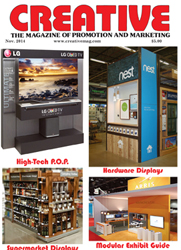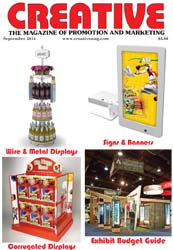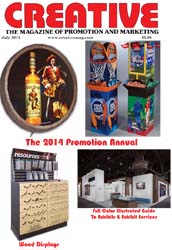 MAY 2014 ISSUE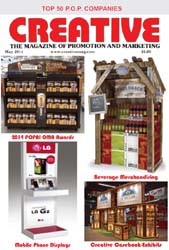 MARCH 2014 ISSUE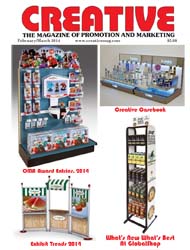 JANUARY 2014 ISSUE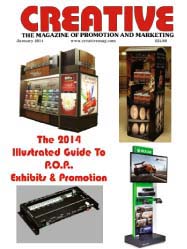 NOVEMBER 2013 ISSUE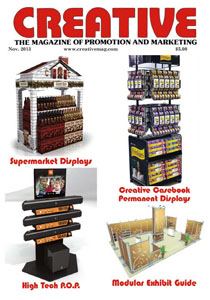 SEPTEMBER 2013 ISSUE
MAY 2013 ISSUE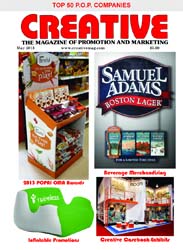 MARCH 2013 ISSUE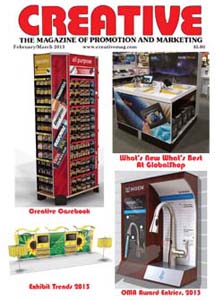 JANUARY 2013 ISSUE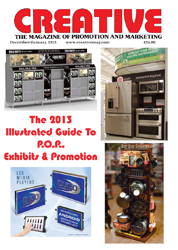 NOVEMBER 2012 ISSUE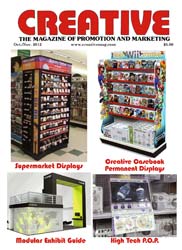 SEPTEMBER 2012 ISSUE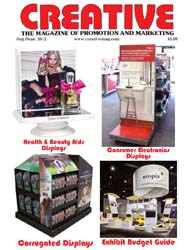 JULY 2012 ISSUE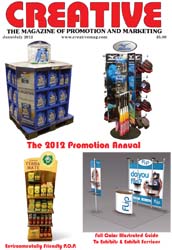 MAY 2012 ISSUE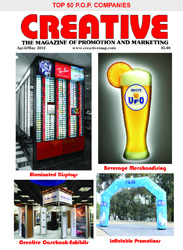 JANUARY 2012 ISSUE