_____________________________________________________________________________________________________


_____________________________________________________________________________________________________


_____________________________________________________________________________________________________


_____________________________________________________________________________________________________

_____________________________________________________________________________________________________


_____________________________________________________________________________________________________


_____________________________________________________________________________________________________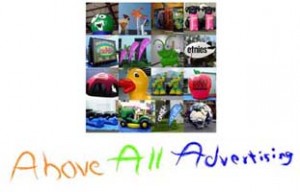 _____________________________________________________________________________________________________

_____________________________________________________________________________________________________

_____________________________________________________________________________________________________

_____________________________________________________________________________________________________

_____________________________________________________________________________________________________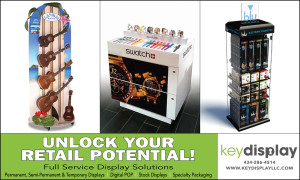 _____________________________________________________________________________________________________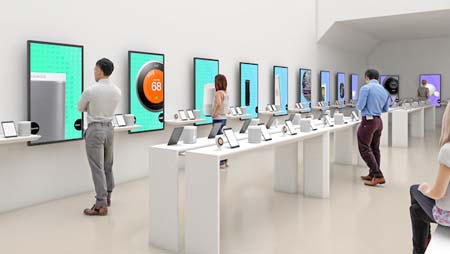 Target Open House Gets Redesign
In 2015, Target Open House debuted as a first-of-its-kind connected products concept store to showcase smart home technology. Since then, the San Francisco space has been honored with over 20 awards from institutions like Fast Company and Core77. It's also welcomed more than 150,000 people, from guests trying out experiences like connected nurseries, to noteworthy designers to tech CEO's and the smart home entrepreneurial community. Being in San Francisco has allowed the team to more quickly discover IOT products and authentically engage with emerging startups in Silicon Valley. It's taking a year and a half of feedback from those entrepreneurs and guests, and using it to inform a significant remodel project that will reopen to the public on Feb. 10.
"We built Open House as an iterative space that is all about research and development around the connected consumer," said Target's vice president of consumer IoT, Gene Han. "We've measured guest traffic and sales and listened to what guests and entrepreneurs had to say about their experiences. And we've learned a lot about perceptions of connected home technologies. Now, with this feedback, we'll renovate Open House in ways that will help better engage, educate and excite guests and the IOT community."
Five of the most exciting new features and experiences being installed include: A new space called "The Garage," where companies can showcase or launch early-stage products on a retail shelf, get valuable quantitative and qualitative feedback on their products and have direct visibility to Target buyers. The space will preview 16 products that will rotate every month. A personalized experience within the acrylic home installation that more effectively demonstrates the potential of various connected products for the user. Guests will be asked to answer a series of questions, which allow the house to show a personalized example of how connected products could fit into their lives. A flexible, new event space to accommodate our popular and frequent gatherings. The refreshed space will be modular, allowing Open House to more easily transition from a store during the day to a community gathering spot in the evening. An updated interactive space, including vertically mounted touchscreen monitors. In all, the new space will feature around 70 IOT products. Enhanced feedback and analytics for partners, including the ability to do A/B testing, view product interactions and comparative engagement data, see event recaps and receive qualitative feedback from guests.
_____________________________________________________________________________________________________
SMAAASH Opens At Mall Of America
SMAAASH, America's Adrenaline Arena, recently opened at Mall of America. SMAAASH is located at Mall of America, Level 4, East, and is the first US location. Founded in India in 2012, SMAAASH earned a reputation as a world-class gaming and entertainment center that connects sports, virtual reality and dining into a highly interactive and innovative social experience for family, friends and children alike.
SMAAASH features 40,000 square feet of gaming, racing, dining and virtual reality experiences. Creativity and technology combine to thrill guests of all ages, with electric go-karts on a multi-level indoor LED-lit track.
Shripal Morakhia, SMAAASH Entertainments' Chief Imagination Officer, said, "We are a place where creativity and technology combine to delight guests from ages seven to 70. It is an approach that has delighted millions overseas, and we are thrilled to be bringing our brand of fun and thrills to Mall of America."
Just as thrilling are the virtual reality experiences SMAAASH's engineers and ideators have created specifically for the new facility. These include a VR rollercoaster ride where the rider is able to create their own track before hopping aboard and reaping what they've sown. Elsewhere, guests will be able to walk a thin, rickety plank that seems to have them between two skyscrapers hundreds of feet in the air.
"In the Twin Cities, we expect our sports simulators to be some of our top attractions," adds Morakhia. "This is a great sports town and we have created some groundbreaking sports experiences to cater to sophisticated fans of all major sports," Morakhia said. "We are thrilled to be the preferred hangout for the Minnesota Wild, Minnesota Timberwolves, and Minnesota Lynx, and a proud partner of the Minnesota Vikings.
SMAAASH has also set itself apart as a destination for great dining, craft cocktails and beer. The menu takes American favorites and prepares them with innovative twists worthy of SMAAASH's daring vision to push the boundaries and offer fresh experiences.
_____________________________________________________________________________________________________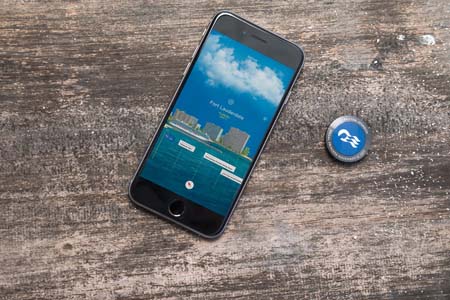 Carnival Corporation Introduces Game-Changing Guest Experience
Carnival Corporation, the world's largest leisure travel company with 10 global cruise line brands, has developed the world's first interactive guest experience platform capable of transforming vacation travel into a highly personalized and elevated level of customized service for millions of guests.
The company unveiled the Ocean Medallion™, a first-of-its-kind wearable device that enables a personal concierge by bridging the physical and digital worlds to deliver a new level of personalized service not previously considered possible — including sophisticated wayfinding, food and beverage on demand, an array of interactive gaming, personalized entertainment experiences and more. The quarter-sized, 1.8-ounce disc can be accessorized with jewelry, clips, key chains and bands or simply carried in a pocket or pocketbook.
Powered by proprietary technology developed by Carnival Corporation that features an Internet of Things (IoT) network of intelligent sensors and experiential computing devices, the Ocean Medallion revolutionizes guest service not only for the cruise industry, but the broader vacation industry. The Ocean Medallion goes well beyond the growing number of wearables used by theme parks and other vacation companies by leaving behind the required action of "tap" and ushering in a new paradigm for guest interactions. Some of its benefits will: streamline and expedite the port embarkation and disembarkation process; allow guests to access their staterooms as they approach the door (no keycard required); locate friends and family around the cruise ship enable guests to purchase merchandise without any transaction, cards or paper deliver enhanced dining experiences based on food and beverage preferences
power an array of interactive gaming and immersive entertainment experiences significantly enhance interactions with crew members and guests. The Ocean Medallion is the only accessory needed to elevate the guest experience before, during and after each cruise in what the company is calling Ocean Medallion Class™.
The Ocean Medallion pairs with an optional personalized digital concierge called the Ocean Compass™, a digital experience portal available online, on smart devices, on kiosks in home ports, on stateroom TVs, on interactive surfaces located throughout the cruise ship and on devices carried by all guest service hosts. Both innovations combine with an invisible network of proprietary sensors and computing devices embedded throughout the ship, home ports and destinations that collectively form the "Experience Innovation Operating System" – xiOS™. The proprietary xiOS uses a guest-centric, Internet of Things approach to enable guests to maximize their experiences in real-time based on their choices and preferences – delivering enhanced personalization across every aspect of their cruise vacation. The xiOS seamlessly leverages hardware and software to enable all experiences including access, lodging, food and beverage, entertainment, retail, navigation, payment and media. The new guest experience platform will debut on Princess Cruises' Regal Princess in November 2017, followed by Royal Princess and Caribbean Princess in 2018. The new Medallion Class on Princess Cruises will be rolled out over multiple years on the entire Princess Cruises fleet.
_____________________________________________________________________________________________________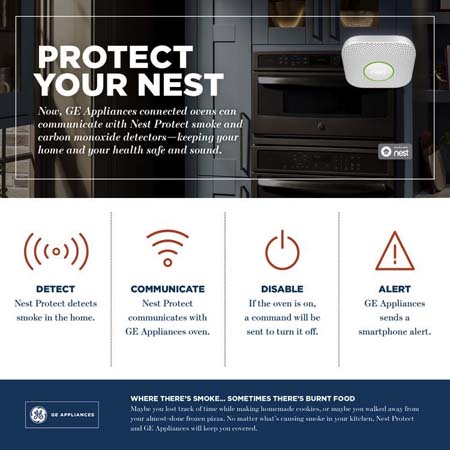 GE Appliances Connected Ovens Partner With Nest Protect Smoke And CO Alarm
The scents of roasting, cooking and baking are enjoyable, but sometimes those scents can be accompanied by less appealing ones-smoke and burnt food. It's not only displeasing to your nose, but also important to deal with immediately. That's why GE Appliances now works with the Nest Protect smoke and carbon monoxide (CO) alarm to better detect fires in an oven and quickly alert the homeowners. Nest Protect thinks, speaks and alerts you in real-time and on your phone when it detects smoke or CO. It also gives homeowners an early warning of an issue and lets them know where in the home smoke has been detected.
"Cooking should be an enjoyable experience, but we know that sometimes there are mishaps in the kitchen," said Paul Surowiec, vice president, cooking products, at GE Appliances, a Haier company. "Our integration with Nest Protect helps us ensure that our connected oven owners are safer when cooking, especially when the oven is left unattended."
By themselves, Nest Protect and GE Appliances connected ovens are great products. Together, they're even more powerful in helping homeowners enjoy and benefit from smart home technology. Once enabled, if Nest Protect detects smoke while the connected oven is on, GE Appliances will send a command to turn off the oven. The Kitchen app will then also receive a push notification, letting them know that the oven has been turned off. If the oven is turned on and Nest detects you are away, Nest will send a command and GE Appliances will send a push notification to the connected user's phone.
"The safety of loved ones is important to our appliance owners and to us," said Liz VerSchure, vice president responsible for GE Appliances connected strategy. "Working with Nest Protect helps us ensure an enjoyable cooking experience that's also safe."
_____________________________________________________________________________________________________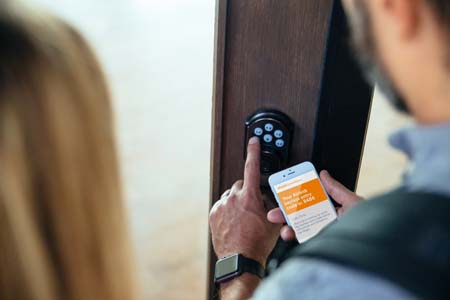 Vivint Smart Home Partners With Airbnb To Simplify Hosting
Vivint Smart Home, the smart home services provider in North America, has teamed up with Airbnb, a community marketplace that provides access to millions of unique accommodations and experiences in more than 34,000 cities and 191 countries, to provide the most comprehensive smart home solution for Airbnb hosts and guests in the U.S. and Canada. As the preferred smart home provider for Airbnb, Vivint allows Airbnb hosts to manage their homes remotely with automatic keyless access, energy management and home security.
Hosts simply link their Airbnb account with their Vivint app to remotely manage their listings. A Vivint smart home streamlines both the host and guest experience in a number of ways: Automatic keyless access. Vivint makes check-in a seamless and secure experience for both Airbnb hosts and guests. Shortly after booking, guests automatically receive an email with a unique entry PIN that allows them to unlock the door at the time of arrival – hosts don't have to manually send a PIN and guests don't have to download a separate app to get one. Vivint automatically activates the PIN at check-in and deactivates it at checkout, eliminating the hassle of a key exchange. Welcome and verify guests personally, from anywhere. Airbnb hosts can greet and verify guests remotely using the Vivint Doorbell Camera. The doorbell camera's live video feed and two-way talk feature make it easy for hosts to personally welcome guests upon arrival without having to be there in person. Guests can also contact their host at any time by pressing the doorbell. Save energy in between stays. During their stay, guests can maintain their comfort by adjusting either the Vivint Element thermostat or a Nest Learning Thermostat. The Vivint Element thermostat works with smart devices throughout the home to accurately determine when guests check out and will automatically adjust the temperature to conserve energy while the house is empty. Home security and 24/7 monitoring. Airbnb hosts can keep their home safe and secure with a smart door lock, door and window sensors, and motion detectors. Hosts can enjoy peace of mind with 24/7 professional monitoring and customer care from Vivint. Professional installation. Vivint provides professional installation with its nationwide team of Smart Home Pros, eliminating the need for hosts to figure out how to connect, integrate and secure their smart home devices. Smart Home Pros can also install other products for hosts such as a garage door controller, flood sensor or smoke detector.
_____________________________________________________________________________________________________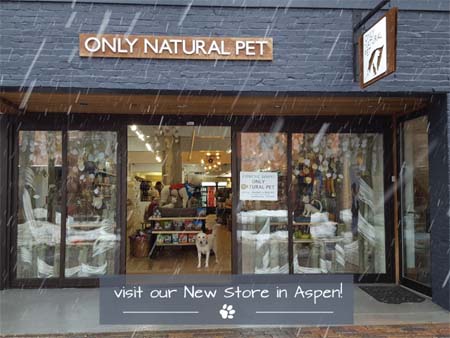 Natural, Sustainable Pet Brand, Only Natural Pet®, To Open Store In Aspen
One of the nation's leading natural pet lifestyle brands, Only Natural Pet, is expanding its retail presence in its home state of Colorado with the official grand opening of its second flagship store in Aspen. This popular skiing and outdoor recreation community is well-suited for an Only Natural Pet store because the residents, visitors and pets reflect and enjoy the healthy natural lifestyle that is core to the brand.
The new 2,000-square foot Only Natural Pet store will feature a comprehensive collection of Only Natural Pet products including holistic, paleo-inspired natural foods featuring wholesome high-protein recipes that are dehydrated, freeze-dried and air-dried to offer healthy diets that bring dogs and cats back to their ancestral wolf and wildcat roots. The Aspen store will carry a variety of Only Natural Pet products including pet food, treats, chews, vitamins, supplements and other pet solutions, as well as additional brands that share its natural brand philosophy including home-grown Colo.-based brands such as Hoot & Co. and Down Dog Snacks. The new store will also carry eco-chic gift products like collars, leashes, clothing and toys.
"We are excited to have a retail space that will introduce Only Natural Pet to pet parents in the Aspen area and to serve as a convenient retail option for locals already loyal to the brand," said Marty Grosjean, founder and CEO of Only Natural Pet. "Aspen was our top choice for our second flagship store as the city's community of passionate pet owners who seek the natural, wholesome lifestyle for themselves and their pets is a great fit for the Only Natural Pet brand."
____________________________________________________________________________________________________
Fabletics Plans U.S. Retail Expansion With 12 New Stores Opening In 2017
Fabletics, the innovative and rapidly growing activewear brand co-founded by Kate Hudson in 2013, will be opening 12 new retail locations in 2017. Adding to the 18 existing locations that started opening as of Fall of 2015; these new stores will bring the Fabletics retail store count to a total of 30 locations throughout the continental United States in just 23 months.
Reflecting Fabletics' innovative model, the retail stores provide an enhanced customer service experience, leveraging Fabletics proprietary OmniCart technology solutions to provide a seamless shopping experience that blends the online and offline platforms. Fabletics VIP Members are able to fluidly shop and return items in store and online and can easily check order history, add items to their cart, update their account information and more, while in store. If a member is unable to find exactly what they want in a Fabletics store, free shipping from the distribution center is available for out-of-stock items.
"Our inspiration for the store was clear and simple – we aimed to bring a hint of the active lifestyle elements that shape our customers' lives inside while keeping the main focus on our amazing product offering and delivering a seamless customer experience. Less is more," said Dustin Netral, Senior Vice President of Operations for Fabletics. "Ultimately, the store was designed to enhance our overall brand experience, inviting customers in to touch, feel and see the high quality fabrications, latest innovations and newest designs, while making it as easy as possible for them to shop the way they like."
Fabletics is the only e-commerce retailer to date to have seamlessly and successfully integrated a member-based program with online and offline shopping. While anyone can shop as a guest with Fabletics, the VIP Membership offers the advantage of using all of its benefits both in store and online. Both traditional customers and members can shop the latest Fabletics collections across both channels, including the brand's exclusive prints, state-of-the-art fabrics, and coveted performance and lifestyle collections ranging from iconic leggings, sports bras and tops, to active-inspired dresses, loungewear and swimwear capsules.
Leveraging the brand's proprietary digital platform and 1 million member base, Fabletics retail locations continue to be strategically selected based on deep customer insights and enhanced market data. In close partnership with high-profile mall developers including Simon, Westfield, and Macerich, amongst others, most of the brand's new stores will average just over 2,200 square feet and will open in key markets before Fall 2017. The first opening will take place in Frisco, Texas in March 2017 followed by Indianapolis, Indiana; Lexington, Kentucky; Schaumburg, Illinois; Boulder, Colorado; and Portland, Oregon in the second quarter of 2017. Beginning in July 2017, additional Fabletics stores will open in Scottsdale, Arizona; Cerritos, San Jose, San Francisco and San Diego, California and Paramus, New Jersey.
____________________________________________________________________________________________________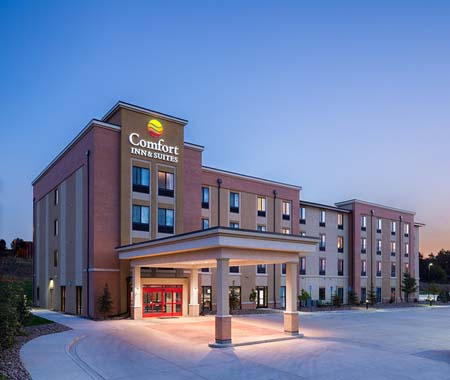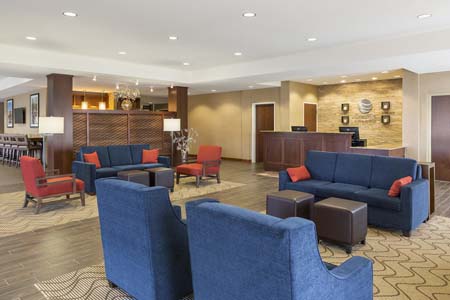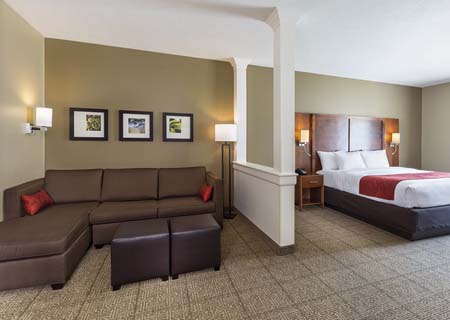 Comfort Inn Becomes Largest Smoke-Free Hotel Brand In U.S. And Canada
Choice Hotels International, a leader in the hospitality industry, announced that Comfort Inn has joined Comfort Suites in offering guests 100-percent smoke-free rooms at its more than 1,800 franchised hotels across the United States and Canada. Comfort is now the largest hotel brand to allow travelers to enjoy a smoke-free stay.
"The Comfort brand has staying power because we always keep the wants and needs of travelers to top of mind. We continue to take a series of bold steps to make the Comfort guest experience better than ever, and becoming the largest hotel brand across the United States and Canada to commit to being smoke-free is yet another example," said Anne Smith, vice president of brand strategy for Choice Hotels.
The Comfort brand strategy team dug deep into consumer research and guest insights to understand the changing attitudes toward smoking policies at hotels. Findings revealed that preferences for smoke-free environments have increased and even smokers are more likely to choose smoke-free accommodations. This move underscores the Comfort brand tagline — Rested. Set. Go.® – as well as the brand's promise to keep guest wellness top of mind, ensuring they feel refreshed and ready to take on the day.
_____________________________________________________________________________________________________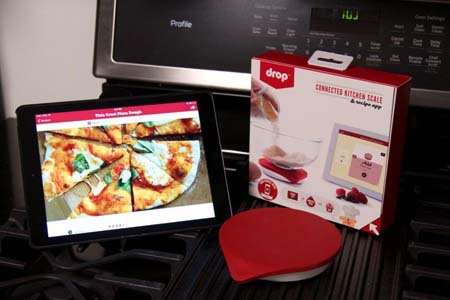 GE Appliances And Drop Heat Up The Smart Kitchen With New Partnership
Smart kitchen company Drop has partnered with GE Appliances, a leader in connected appliance technology, to bring a new layer of intelligence to GE's connected ovens. Home cooks can now preheat and control a GE connected wall oven from within a recipe in the Drop Recipes app, growing the Drop interactive cookbook experience.
"We know from our own connected oven app that preheating the oven is one of the most frequently used functions, so we expect the Drop integration to provide real value to the home cook," said Paul Bristow, Product Manager for built-in cooking at GE Appliances. "We've already tapped into Bluetooth technology, IFTTT and voice commands for our connected ovens, but Drop represents our first interactive recipe partnership."
Drop converts beautiful and reliable recipes into a machine-readable format that controls appliances remotely, providing home cooks with a step-by-step cooking experience that's intuitive and interactive. The new integration allows Drop users who own GE Appliances' connected ovens to preheat and set an oven timer directly from within a recipe. This is the first major initiative empowering people in the kitchen here in the U.S.
"We're continually looking for ways and partners to make the cooking experience even more seamless for the Drop user," said Ben Harris, Drop CEO. "GE Appliances has led the connected space with more offerings than any other manufacturer here in the U.S., so they were a natural partner for this effort."
Home cooks can now choose from and bring to life 500+ recipes enabled by the Drop platform right from their kitchen. Recipes that integrate with GE Appliances connected wall ovens can be found on getdrop.com or through the app, which is available for free download, from the iTunes store.
_____________________________________________________________________________________________________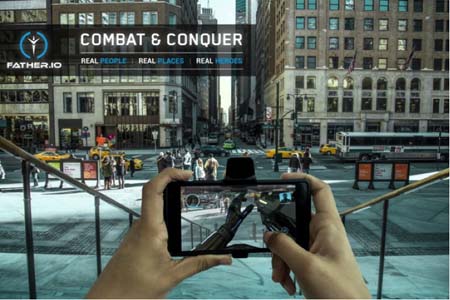 Brookstone Partners With Proxy42 To Launch Father.IO
Innovative product developer and specialty retailer Brookstone is partnering with San Francisco- and Italy-based game maker Proxy42 to create a keychain-size device that turns any smartphone into a virtual-reality laser tag system. The device is named the Inceptor and it is the first-ever portable, smartphone micro-platform created explicitly for gaming. Its mission is to immerse owners into the massive multi-player, first person-shooter game Father.IO.
"This is literally a game-changer," said Brookstone Chief Innovation Officer and Head of Business Development Lauren van Heerden. "The Father.IO Inceptor is about to turn the world into one massive game of 24/7 laser tag. It reduces outdoor laser tag equipment to the size of a keychain and makes it affordable. It also lets anyone with a smart phone join real world battles as part of Father.IO's universe of augmented-reality gaming."
"Partnering with Brookstone for manufacturing, distribution and marketing the Inceptor has allowed Proxy42 to focus on what we do best, and that's making the best possible mixed-reality or AR gaming experience for our players worldwide," said Proxy42 CEO Francesco Ferrazzino.
_____________________________________________________________________________________________________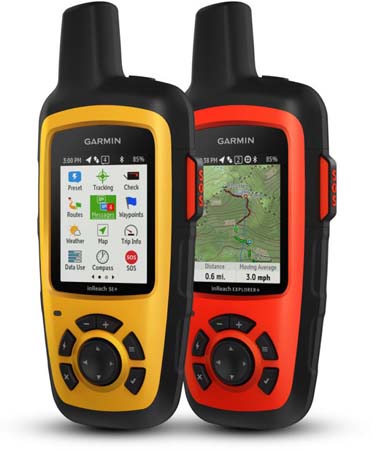 Garmin® Introduces inReach SE®+ And inReach Explorer®+ With Satellite Communication Technology
Garmin International has introduced the inReach SE+ and inReach Explorer+, the first Garmin devices with inReach satellite communication technology. The new inReach SE+ and inReach Explorer+ have Pole to Pole global Iridium® satellite coverage for two-way messaging and SOS alerting anywhere in the world. Both models include a built-in GPS for location tracking and basic navigation, and the inReach Explorer+ adds preloaded TOPO maps, compass, barometric altimeter and accelerometer.
"Satellite communication is something our customers have been asking for, and we're pleased to introduce the first Garmin inReach devices following our acquisition of DeLorme last year," said Dan Bartel, Garmin vice president of worldwide sales. "Beneficial for both customers in the field and family at home, the inReach SE+ and Explorer+ provide peace of mind in addition to great functionality for people who want to explore anywhere and communicate everywhere."
_________________________________________________________________________________________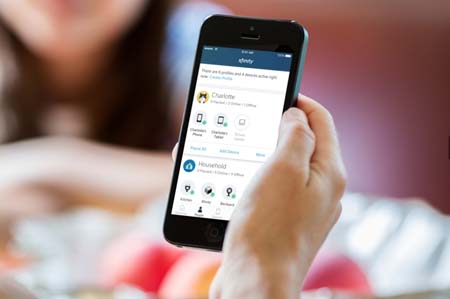 Comcast To Offer New 'Digital Home' Solution
In the same way that Comcast used X1 to change the way people experience television, Comcast has previewed a new, whole-home networking solution that will provide customers with a simple, fast and intuitive way to control and manage their Digital Home and the devices connected to it. The cloud-based platform, which will be included at no extra cost for customers with a Comcast Wi-Fi Gateway device, delivers fast and reliable connectivity in the home and provides an intuitive user experience that allows people to easily add devices, pause device use during dinnertime, pair Wi-Fi extenders that boost signal strength and use voice controls to see who's on the network, all in a safe and secure way. The new experience will be automatically enabled in the first half of 2017 for the approximately 10 million existing Xfinity Internet customers who have a compatible Xfinity Wireless Gateway.
_____________________________________________________________________________________________________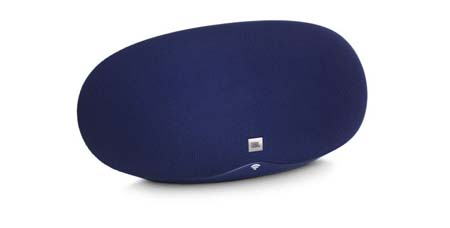 JBL® Adds New Wireless Home Speaker: JBL Playlist With Chromecast™ Built-in Technology
HARMAN International Industries, the premier connected technologies company for automotive, consumer and enterprise markets, has unveiled JBL Playlist, a home speaker with Chromecast built-in and 96K/24 bit hi-resolution audio. JBL Playlist gives music lovers the ability to instantly stream music, radio, or podcasts directly to the speakers with the touch of a button through the Chromecast built-in technology. Chromecast works over Wi-Fi and allows listeners to easily access favorite music from popular music services like Spotify and Pandora without pairing via Bluetooth-controlling speaker functions directly from a smartphone. When streaming over Wi-Fi, the need to be within a fixed proximity to connect to the speaker is eliminated. For listening throughout the home, connect multiple JBL Playlists or other Chromecast built-in speakers with the Google Home app. The JBL Playlist can also work seamlessly with the Google Home voice activated speaker, allowing users to control music by voicing commands through Google Home, such as "OK Google, play some jazz on JBL Playlist."
_____________________________________________________________________________________________________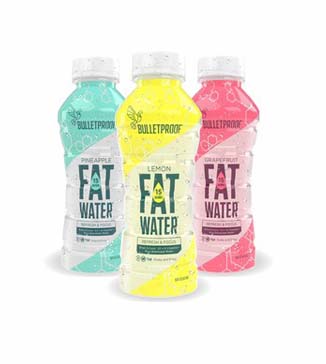 Bulletproof Releases FATwater For Increased Energy, Hydration And Brain Function
Bulletproof TM, makers of Bulletproof TM Coffee and other performance enhancing and nutrition products, has released its newest fat-enhanced beverage, FATwater TM. FATwater is a combination of deionized water, Brain Octane® oil and B Vitamins that unlike other enhanced waters uses fat for sustainable, steady energy versus sugar.
Like the brand's famed recipe for Bulletproof Coffee, the brand's signature Brain Octane oil puts the fat in FATwater. Extracted from the most potent part of the coconut, Brain Octane oil puts your brain on full blast without weighing you down. FATwater is pure, deionized water mixed with micro droplets of Brain Octane oil, B vitamins and natural sweeteners for a hydrating energy boost without stimulants or sugar.
"FATwater's unique formula provides energy unlike any other enhanced water, without giving you a sugar spike that essentially destroys your healthy habits for the day," said Dave Asprey, CEO and founder of Bulletproof.
_____________________________________________________________________________________________________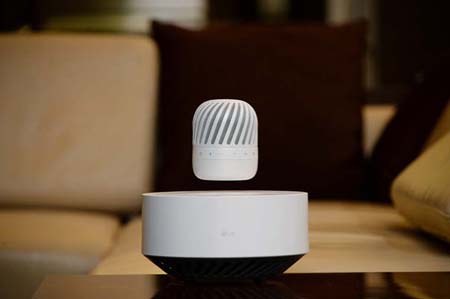 LG's Levitating Speaker Launches
LG Electronics will launch its futuristic Levitating Portable Speaker. The mesmerizing wireless speaker (model PJ9) hovers in place over the accompanying Levitation Station to deliver high-quality audio while also making a lasting impression with its eye-catching design. In addition to its striking looks, the versatile speaker provides users the ability to seamlessly play music, podcasts and other audio content in the home as well as outdoors.
Leveraging powerful electromagnets housed within the Levitation Station, the PJ9 achieves a stunning visual effect of floating in mid-air, untouched by any surface or wires. At its core is a 360-degree omnidirectional speaker with turbine blade-inspired design and deep bass courtesy of the subwoofer embedded inside the Levitation Station. The PJ9 also features Dual Passive Radiator technology to reproduce flush mid-range tones and crisp highs for enhanced sound quality.
"The PJ9 wireless speaker is an exciting combination of audio design and innovation, offering the perfect balance between performance, beauty and versatility," said Tim Alessi, head of product marketing at LG Electronics USA. "This latest addition to our growing lineup of premium wireless audio devices will not only turn heads, but it makes the bold statement that LG is committed to exploring new concepts and pioneering innovative audio designs for consumers around the world."
_____________________________________________________________________________________________________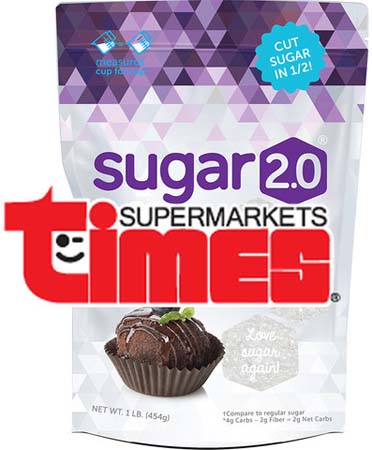 Foods 2.0 Launches Sugar 2.0 In 24 Stores Across Hawaii
Foods 2.0 is starting sales of its product, Sugar 2.0 across the Aloha State via the Times Supermarkets and its subsidiaries totaling 24 stores. Sugar 2.0 is an innovative product that replaces half the sugar content with naturally sweet soluble fiber, thereby reducing the consumer's sugar intake without affecting taste. Soluble fiber is not only naturally sweet. It also helps slow the absorption of sugar in the body. Though Hawaii is known as the healthiest of the 50 U.S. states, the native population is quite heavily affected by obesity and diabetes.
"We are trying to fight obesity and diabetes as well as other diseases caused by excessive sugar intake without the need for the individual to completely disrupt their normal diet or palate," said Trong Nguyen, CEO and Founder of Foods 2.0. "With Sugar 2.0, our favorite sweets are better than ever but with just half the sugar content!"
_____________________________________________________________________________________________________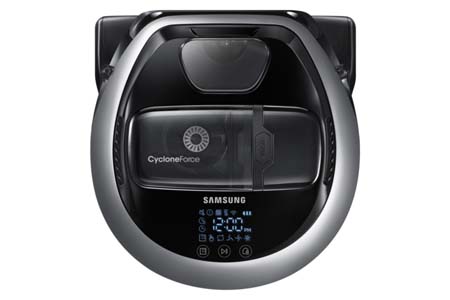 Samsung Introduces POWERbot™ VR7000 Robot Vacuum
Samsung Electronics Co., Ltd. has introduced the latest in its innovative and popular line of POWERbotTM vacuum cleaners, the VR7000. The new unit features powerful suction and slim design — at less than 4 inches tall (97mm), it is 28% slimmer than previous Samsung robot vacuums. The new design is aimed squarely at consumers who demand better automated cleaning. According to internal Samsung research, 39% of consumers in North America said they expect their robot vacuum cleaner to reach hard-to-reach places and have enough suction capacity to eliminate the need for manual follow-up cleaning.
Depending on the model chosen, the POWERbotTM VR7000 ensures thorough cleaning by generating up to 20 watts of suction power while covering areas that hand-operated vacuum cleaners miss, like under beds or other furniture. The POWERbotTM VR7000's Edge Clean Master feature enables the unit to come within a ½ inch (15mm) of the wall. The POWERbotTM VR7000's unique Self-Cleaning Brush System significantly reduces the amount of dust and hair that gets trapped in the bristles. It collects debris in the center of the brush, facilitating easier transfer into the dustbin to cut down on regular maintenance. The POWERbotTM VR7000 is equipped with several intelligent features that power the unit's automated performance. With Visionary Mapping™ Plus and FullView Sensor™ 2.0, the POWERbotTM VR7000 maps and remembers contours of the room to provide thorough cleaning. Later, it can guide itself to dirty areas on any surface. It can also detect and work around obstacles or small items (less than 10mm or 0.4/inch). The Intelligent Power Control feature automatically adjusts the level of suction power, optimizing cleaning functions according to surface type.
"The POWERbot™ VR7000 keeps up with the floor care needs of today's busy families," said Byung-Sam Seo, President of Home Appliances at Samsung Electronics. "Just set it and watch it go to work. The POWERbot™ VR7000's navigational features and sensors combined with slim design and increased suction power help make sure the job gets done."
_____________________________________________________________________________________________________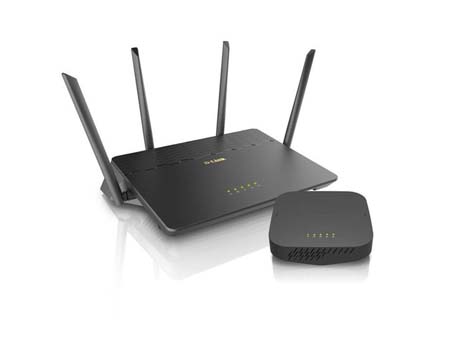 D-Link Delivers Simplified High-Speed Whole Home Wi-Fi System
D-Link has introduced two new whole-home Wi-Fi solutions, the Covr Wi-Fi System (DKT-883) and the Covr PowerLine Wi-Fi System (DHP-W732AV). The Covr Wi-Fi system is a simple, intelligent solution that uses a high-performance router and seamless extender to create a single network with ultra-fast speeds and reliable connectivity, to even the farthest reaches of a home. The Covr PowerLine Wi-Fi System (DHP-W732AV), one of the first whole-home Wi-Fi solutions to utilize PowerLine technology as a foundation, uses the existing home router and a set of adapters to create a full coverage solution. While other mesh network solutions rely on multiple access points, D-Link's Covr Wi-Fi System uses a premium router as the backbone of the wireless network. The router provides the advanced features and speed needed to power bandwidth intensive activities like 4K streaming and gaming on multiple devices. Combined with seamless extenders to cover hard to reach areas, Covr delivers a Wi-Fi signal to all areas of the home including upstairs, basements and backyards.
_____________________________________________________________________________________________________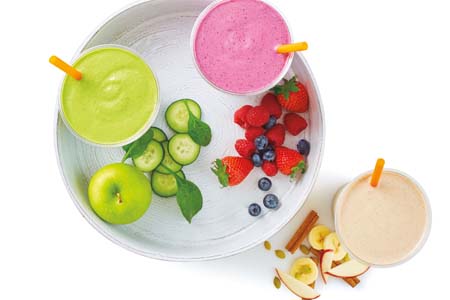 Jamba Introduces Super Blend Smoothies™
Jamba, a leading lifestyle brand with a passion for making healthful living fun, will introduce its Super Blend Smoothies™ as a first step in the company's renewed focus on highlighting the benefits of blending. The smoothie line was developed in collaboration with Harley Pasternak, celebrity fitness trainer, blending expert, and New York Times best-selling author of "The Body Reset Diet." The three new blends include: Apples 'n Charge™: A blend of apples, bananas, pumpkin seeds, Greek yogurt, milk, cinnamon and honey. PB 'n Jealous™: A blend of fresh berries, peanut butter, whey protein, milk, and chia. Green Up 'n Go™: A blend of cucumber, apple, spinach, grapes, Greek yogurt, pumpkin seeds and lemon juice.
"I've spent my career helping celebrities understand the benefits of blending," said Harley Pasternak, celebrity fitness trainer and best-selling author. "Until now, my clients had to blend at home or at my studio. Through my partnership with Jamba, everyone can enjoy convenient access to these nutritious Super Blend Smoothies and begin feeling their best right away."
_____________________________________________________________________________________________________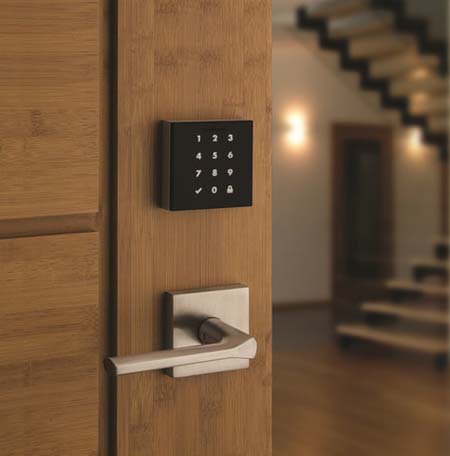 Kwikset Showcases Industry-First Low Profile Smart Lock
Leading U.S. lock manufacturer, Kwikset®, is introducing its latest smart lock, Obsidian™. Obsidian is an extremely slim, modern, key-free smart lock designed for homeowners who love modern design and are interested in connecting their locks to their smart home automation or security systems. Obsidian is the lowest profile smart lock in the industry, with a dark, sleek touchscreen that pushes the boundaries of design in the touchpad and touchscreen lock category. Obsidian will be available for purchase in Spring 2017.
"We've created a truly breakthrough smart lock that excites style conscious homeowners who previously steered away from the touchscreen category due to design," said Jason Tu, Kwikset Product Manager, Spectrum Brands, Inc. – Hardware and Home Improvement Division. "Obsidian is the slimmest key-free smart lock available, seamlessly blending modern home décor without compromising technology and security."
_____________________________________________________________________________________________________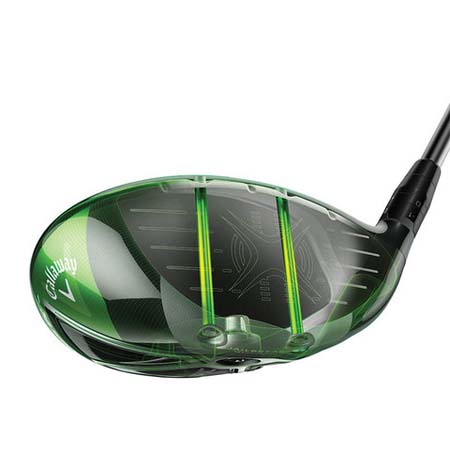 Callaway Golf Introduces Great Big Bertha Epic Sub Zero Driver With Jailbreak Technology
Callaway Golf Company has introduced the Great Big Bertha Epic Sub Zero Driver, a true paradigm shift in tour driver performance. Epic Sub Zero's power is based on Callaway's innovative new Jailbreak Technology, which fundamentally changes how the head and clubface behave at impact to deliver more ball speed and distance. Epic Sub Zero's clubhead consists of Callaway's aerospace-grade titanium Exo-cage outfitted with a crown and sole panels made of triaxial carbon, an extraordinarily light and strong composite material developed by Callaway. Four premium, Tour-proven stock shafts are available, all engineered to deliver an outstanding combination of speed, power, feel and control.
_____________________________________________________________________________________________________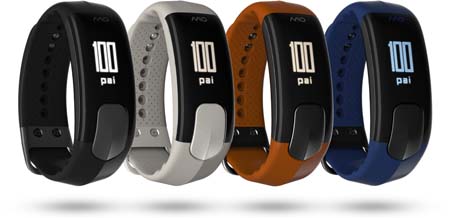 Brookstone To Carry Mio SLICE Heart Rate Activity Tracker Featuring Groundbreaking PAI Technology
Innovative product developer and specialty retailer Brookstone will be a key retail launch partner for Mio Global's SLICE heart rate activity tracker. Mio SLICE is the first wearable device to feature PAI (Personal Activity Intelligence), a new metric that translates continuous heart rate data into a simple, meaningful score that shows people how much activity they need to stay healthy. Mio SLICE is a wrist-based activity tracker that monitors all-day heart rate using advanced optical sensor technology. In addition to tracking steps, distance, calories and sleep, it goes beyond these traditional metrics by providing the user's current PAI score. Pronounced "PIE," PAI stands for Personal Activity Intelligence, and it's based on the user's age, gender, maximum and resting heart rates, and weekly cumulative heart rate activity.
"Mio SLICE is a revolutionary breakthrough in activity-tracking wearables," said Brookstone CEO Steven Goldsmith. "It measures continuous heart rate activity and converts it into an easy-to-read score that is designed to be more meaningful to measuring effort and activity than simply counting steps. We view Mio SLICE as the next step for people who want to take charge of their health and fitness."
_____________________________________________________________________________________________________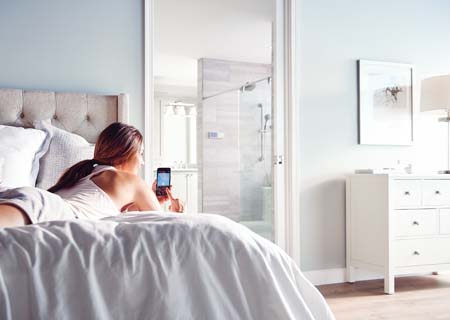 Moen Launches U By Moen™ Shower
Moen is revolutionizing the showering experience forever with the launch of U by Moen™ shower. This next-generation Wi-Fi/cloud-based digital shower offers mobile connectivity and unmatched personalization, providing homeowners countless ways to create their ideal showering experience with the push of a button. The U by Moen shower includes a digital valve that offers precise, thermostatic temperature control, and enables the user to connect up to four shower devices (showerheads, handshowers, body sprays, etc.). The Wi-Fi-connected digital shower controller features a five-inch, non-touch, LCD screen that provides feedback on the shower status through on-screen messaging and notifications. For users' safety, the shower valve will allow temperatures between 60 and 120 degrees. As they change the water temperature, the color of the screen will evolve from light blue, dark blue, purple, orange and red indicating the system is warming up or cooling down to reach the desired water temperature. When the shower is ready, the screen will turn white and provide an on-screen notification and signal with a tone. The controller itself has seven to nine buttons – depending on whether it's a two- or four-outlet system – enabling users to accurately control their shower experience. The controller's design not only is stylish, but it also provides users with the best of connected features and functionality. They can customize settings directly in the shower and save them with one of two preset buttons.
_____________________________________________________________________________________________________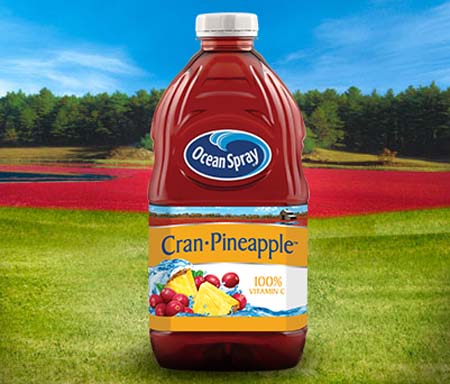 Ocean Spray Debuts Cran•Pineapple Juice Drinks
Ocean Spray® has introduced Cran•Pineapple™ Juice Drinks. This new twist on cranberry is paradise in a glass and one serving contains 100 percent of the daily value of Vitamin C. It is also available in other varieties including 100% Juice Cranberry Pineapple and Diet Cran?Pineapple™ Juice Drink.
_____________________________________________________________________________________________________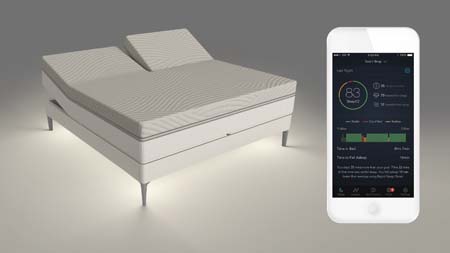 Sleep Number Introduces Sleep Number 360™ Smart Bed
Sleep Number is introducing the Sleep Number 360™ smart bed, one of the most significant innovations in the company's 30-year history. Powered by SleepIQ® technology – the latest in biometric sleep tracking – the Sleep Number 360 smart bed intuitively senses and automatically adjusts comfort to keep both partners sleeping soundly all night. The Sleep Number 360 smart bed will forever transform the way people sleep, and improve wellbeing through better quality sleep. New features include: Self-adjusting comfort throughout the night. As sleep positions change during the night, each partner can sleep comfortably. ResponsiveAir™ technology adjusts the bed's comfort in real time via the two air chambers inside the mattress – gently contouring to each partner's side, back or stomach profiles. Automatic snore detection and adjustment. Sensing SleepIQ® biometrics, the adjustable base automatically adjusts to each sleeper's ideal position throughout the night. Foot-warming to fall asleep faster. Research shows that people fall asleep faster when their feet are warmed. Through SleepIQ technology, the Sleep Number 360 smart bed knows a sleepers' bedtime routine and warms the foot of the bed automatically with Rapid Sleep Onset™ technology. Smart alarm feature awakens at the optimal moment. The newest advancement of SleepIQ technology understands a sleeper's bedtime routine, and knows when they would like to wake up. For example, an alarm will sound when they are in their lightest stage of sleep during their desired wake-up time window. Sleep Number will phase in the new beds and bases in all Sleep Number® stores and online, beginning in the first half of 2017.
_____________________________________________________________________________________________________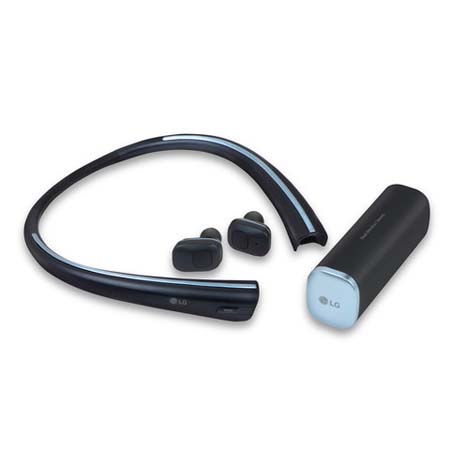 LG TONE Studio Offers New Level Of Wearable Sound Innovation
LG Electronics, Inc. (LG), a leader in Bluetooth® headset technology, is unveiling a number of new wireless, wearable audio products. The lineup will be led by LG TONE Studio™ wearable speakers capable of delivering amazing surround sound. The LG TONE Studio (model HBS-W120) personal wearable speaker features four speakers – two full range on the top and two vibrating on the bottom – that give a personal surround sound experience when watching a movie, playing a video game or simply streaming music. The LG TONE Studio features a Hi-Fi DAC (Digital to Analog Converter) that enhances sound quality by recreating audio content as accurately as possible. What's more is that with Dual Play, you can connect two LG TONE Studio wearable speakers and share the sound from a movie, playlist or more.
_____________________________________________________________________________________________________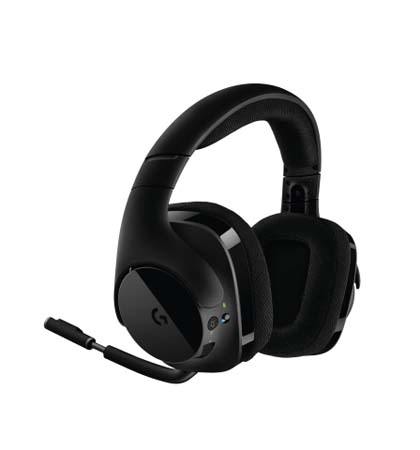 Logitech G Unleashes Advanced Audio Performance With New PC Wireless Gaming Headset
Logitech has introduced the Logitech® G533 Wireless Gaming Headset. With professional grade wireless technology, U.S. patent- pending Pro-G™ audio drivers and DTS Headphone:X® 7.1 surround sound, the headset delivers advanced audio performance and wireless convenience. The Logitech G533 also features a long battery life and purist design, giving you maximum comfort during marathon gaming sessions. The Logitech G533 Wireless Gaming Headset is now available at global retailers.
"Our audio team set out to create a headset that delivers the most immersive and accurate PC gameplay experience," said Ujesh Desai, vice president and general manager of the Logitech gaming business. "With DTS Headphone:X and our Pro-G Driver, the result is amazing. Now, you can amplify game sounds to achieve the most accurate positioning and experience in-game effects."
_____________________________________________________________________________________________________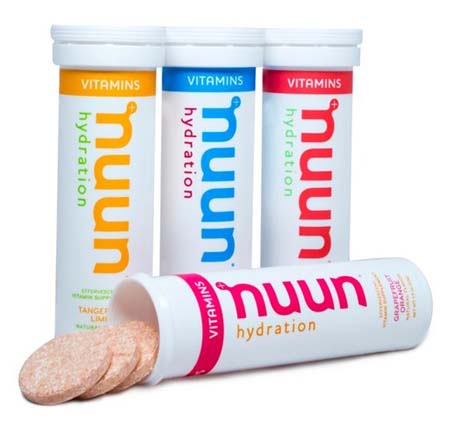 nuun® Enhances Daily Wellness And Hydration With Introduction Of Vitamins Line
nuun® and company announces their latest innovation, Vitamins, addressing the needs of daily wellness and healthy hydration. They have applied their expertise of optimizing hydration with clean ingredients for athletes by developing a product line for everyone looking to live a healthy life. nuun Vitamins is formulated with the vitamins and minerals the overall population is most deficient in, plus the optimal balance of electrolytes for everyday activity. nuun Vitamins is an effervescent, self-dissolving tablet you add to water consisting of eleven vitamins and minerals that are the most under consumed micronutrients within the overall public and those that athletes need to consume in larger quantities. The vitamin levels are 25-50% of the recommended daily value in order to maximize nutrient absorption. Fluid delivery is optimized given the complete electrolyte blend and addition of non-GMO cane sugar. Vitamins has very low sugar with only two grams per serving and 10 total calories. nuun Vitamins is available in four non-caffeinated flavors: strawberry melon, blueberry pomegranate, grapefruit orange and tangerine lime, and two caffeinated options: ginger lemonade and blackberry citrus and will be available at Whole Foods, Sprouts, Kroger, REI and other natural, grocery and sports specialty retailers across the country.
_____________________________________________________________________________________________________
Omron Healthcare Introduces New EVOLV™ Wireless Blood Pressure Monitor
Omron Healthcare, Inc., the market leader in heart health and wellness technology, has launched the Omron EVOLV™ — a portable, wireless Upper Arm Blood Pressure Monitor that is clinically validated for accuracy and has received FDA clearance. Along with EVOLV, the heart health technology leader also launched the new OMRON Connect US App which is designed to help owners of Omron devices store, track, analyze and share their data with their doctor. The launch of EVOLV and the OMRON Connect US App redefines the experience individuals have when checking their blood pressure. With no tubes, wires or tabletop unit, the new sleek, one-piece EVOLV blood pressure monitor easily fits on the upper arm and clearly displays a blood pressure reading on the face of the device within seconds of use. This portable unit seamlessly syncs with the OMRON Connect US App, giving owners of the EVOLV deeper insights into to their blood pressure numbers and the ability to securely share readings with a healthcare provider or loved one.
_____________________________________________________________________________________________________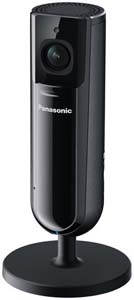 New Panasonic HD Home Monitoring Camera Available
Panasonic has made available the new Full HD Home Monitoring Camera. The Panasonic KX-HNC800B is a stylish and powerful wireless Full HD Indoor Home Monitoring Camera that has everything you want for real-time monitoring from iOS and Android devices. Interior monitoring is a vital part of home security and peace of mind. But sometimes all you need is a smart, all-in-one monitoring camera to look in on a child or pet while you're at work or in another room. The slim, contemporary profile enhances any room décor, fits smartly on shelves, cabinets or table tops, or mounts easily on any interior wall.
_____________________________________________________________________________________________________
Petco Expands Drs. Foster And Smith Product Line
Petco has launched new products from the exclusive line of Drs. Foster and Smith. The product extension introduces a new line of proprietary supplements that provide the ultimate support for dogs and cats, available now in-store exclusively at all Petco and Unleashed by Petco locations.
"Pet parents aren't the only ones who want to lead their best life, and as experts in nurturing the pet and pet parent bond, we're proud to offer the unique formulas from Drs. Foster and Smith," said John Sturm, vice president at Petco. "The expansion of our exclusive Drs. Foster and Smith offering matches existing formulas that address targeted wellness needs so we can provide personalized care that pets will love."
_____________________________________________________________________________________________________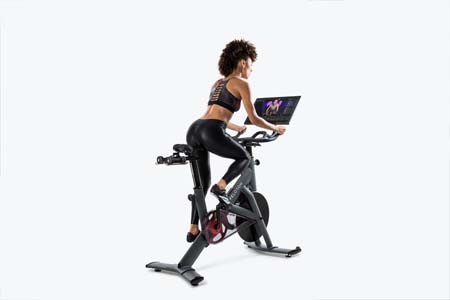 Peloton Launches Its First Commercial Bike
Peloton has made available its new commercial platform and with it, the first-ever bike designed for commercial environments. Touted as the tech company revolutionizing the fitness industry, Peloton introduces the commercial-grade bike, its second product offering, as the next step in transforming the way people work out. The new bike gives consumers access to the same great Peloton experience now in hotels and resorts, residential fitness centers, country clubs, hospitals and universities across the country.
For the first time, Peloton puts fitness at the fingertips of a much larger audience with the launch of its new business, making it easier than ever before to get the best workout no matter where you are. The new bike will first be offered exclusively to commercial partners and will become available nationwide in Spring 2017.
_____________________________________________________________________________________________________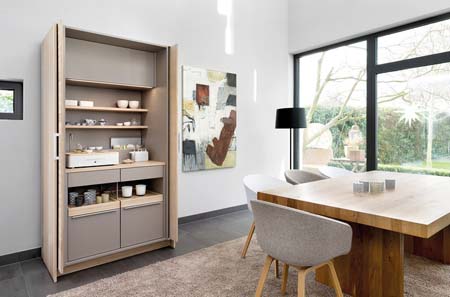 Poggenpohl Introduces +STAGE
Poggenpohl, which has been designing and producing luxury kitchens at its factory in Herford, Germany for over 120 years, introduces +STAGE, an innovative concept which embraces the changing demands on the home environment. Poggenpohl +STAGE is the heart of the home. Activities formerly carried out in different areas are grouped together within a compact space 120 cm wide creating a stylish setting. The highly functional theme units are equipped with slide-in hinged doors, called pocket doors. Four tall unit heights and the standard unit depth of 65.4 cm are available based on the Poggenpohl range. +STAGE can be ordered in all conventional front colors. They can be positioned and combined in both the kitchen and living area and blend harmoniously into a tall unit line or can be deliberately visually accentuated as a stand-alone unit. The functions of +STAGE can be individually defined and grouped together by means of specially developed equipment features. Poggenpohl offers the complete theme packages of "bar", "office", "breakfast", "wardrobe", "kitchen" and "tea" as a design basis.
"With the different themes, we illustrate how +STAGE can be set in scene, in the full knowledge that there are countless ideas and possibilities of fulfilling one's own unique personal requirements," Christiane Danielsmeyer, Poggenpohl Marketing, said.
_____________________________________________________________________________________________________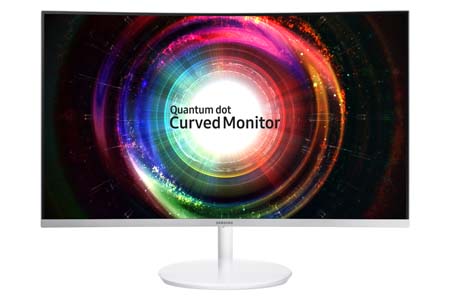 Samsung Introduces Latest Quantum Dot Curved Monitor
Samsung Electronics has stepped up its game in the entertainment monitor space with the unveiling of its new CH711 Quantum Dot Curved monitor. Samsung's new CH711 Quantum Dot Curved monitor is designed with gamers in mind. Available in 27- and 31.5-inch variations, and scheduled for an early 2017 commercial release, the CH711 leverages powerful Quantum Dot technology to deliver vivid, visually stunning picture.
The CH711 features a curvature of 1,800R, and an ultra-wide 178-degree viewing angle. The Quantum Dot display's design offers viewers richer and more vibrant color from any viewing distance with 125 percent sRGB color coverage and 2,560×1,440 WQHD resolution. A sleek, sophisticated 360-degree design also makes Samsung's CH711 perfect for any decor. The monitor's clean, white chassis encases an aesthetically-pleasing three-sided boundless design that simultaneously keeps viewers focused on the screen. For added appeal, the CH711 houses its power and HDMI cables inside the stand's neck and out of sight.
"Today's multimedia consumers have heightened expectations; they demand an immersive experience that makes them feel like they're part of the games they play and the content they view," said Andrew Sivori, Vice President, CE-IT Product Marketing at Samsung Electronics America. "Our new Quantum Dot Curved monitors offer brilliant design, richer color, and even deeper contrast than ever before."
_____________________________________________________________________________________________________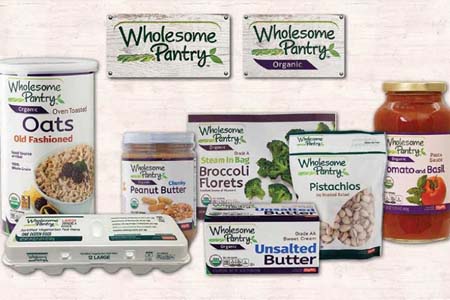 ShopRite Debuts Wholesome Pantry Private Label Line
ShopRite has launched Wholesome Pantry, a new private label line of free-from and organic products available exclusively at all of its more than 270 stores located in New Jersey, New York, Connecticut, Maryland, Delaware and Pennsylvania. The new brand, marketed as Wholesome Pantry and Wholesome Pantry Organic, is designed as an accessible alternative for customers seeking cleaner ingredients and simpler labeling. Wholesome Pantry's free-from line includes products void of 110 ingredients and contains no artificial additives, flavors or preservatives. The organic line is USDA-certified organic and complies with standards set by the USDA National Organic Program. The Wholesome Pantry lineup includes products found in nearly every aisle, including frozen, produce, dairy, and meat, along with more than 35 wholesome snack varieties, such as Almond Energy Mix and Organic Banana Chips. Over 100 Wholesome Pantry items are available on shelves now, with that number expected to triple in the coming months. A multi-tiered marketing campaign, in-store signage and shelf-talkers will inform shoppers about the new brand. In addition, the retailer is working with the company's team of over 130 in-store dietitians to host demonstrations and provide product suggestions and recipes featuring Wholesome Pantry items.
"We know there's a growing demand for simple foods that are free from artificial ingredients, and we also know that our customers want these foods to be accessible and convenient," said Chris Lane, executive vice president, Wakefern Food Corp. "With Wholesome Pantry on our shelves, we can offer products that embrace the free-from and organic food trends, and deliver the exceptional quality our customers trust and expect from ShopRite."
_____________________________________________________________________________________________________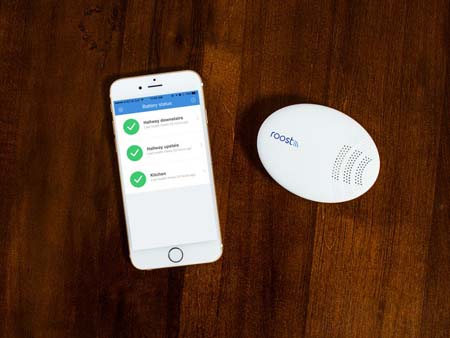 Roost® Smart Water Leak And Freeze Detector Introduced
Roost, an innovator in smart home technology and creator of the Roost Smart Battery and Roost Smart Smoke Alarms, is introducing the Roost Smart Water Leak and Freeze Detector. Building on the momentum of its award-winning Roost Smart Battery, and the recently introduced Roost Smart Smoke Alarms, the company is growing its affordable, easy to install Wi-Fi-enabled product line beyond smart fire and smoke safety devices with the Roost Smart Water Leak and Freeze Detector. Roost now offers a comprehensive and easy-to-use smart home platform built around a unique set of connected sensors and its smartphone app, to increase home safety via the transmission of up-to-the-minute alerts. With the Roost Smart Water Leak and Freeze Detector, the company provides the ability to manage the all too common water leak and frozen pipe issues. According to recent statistics, over 37% of US homeowners claim to have experienced a water damage loss and more than 14,000 consumers experience a water emergency at home or work every single day. The Roost Smart Water Leak and Freeze Detector is perfect for houses and apartments as well as secondary or vacation properties. Differentiating itself from existing home water leak detectors on the market, the Roost Smart Water Leak and Freeze Detector is a more economical offering that does not force users to buy expensive hubs, is intuitive and simple to install in less than five minutes, and can be done without the need for costly professional installation. The Roost Smart Water Leak and Freeze Detector is battery operated, so consumers can put it in places that do not have a power outlet nearby.
_____________________________________________________________________________________________________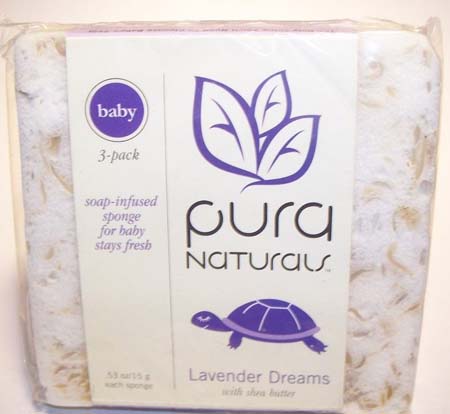 Pura Clean Household Cleaning Product Now Available In Select Target Stores
Pura Naturals, the manufacturer of revolutionary foam cleaning products for the home, is expanding product availability with distribution in select Target stores within the United States. The company, which prides itself on its proprietary foam technology that absorbs grease and grime like a magnet without harsh chemicals and harboring of bacteria found within traditional household cleaning products and sponges, is set to make its household cleaning products available to more homes.
"We are thrilled to partner with Target and make our products more easily available to households and bring better cleaning solutions to everyone," said CEO of Pura Naturals, Robert Doherty.
_____________________________________________________________________________________________________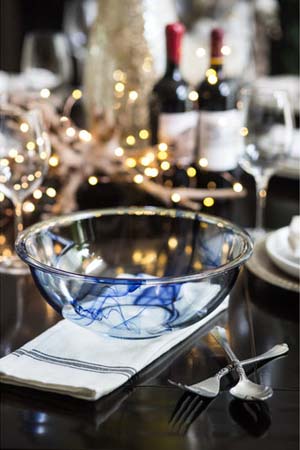 Pyrex® Watercolor Collection™ Brings Artistry And Craftsmanship Into The Kitchen
Uniquely crafted and one-of-a-kind, the Pyrex® Watercolor Collection™ transforms everyday Pyrex® glass into beautiful works of art. Bathed in gorgeous blue swirled motifs with a vibrant design, this collection is perfect to add a personal touch to home entertaining and decorating or to give as a gift. Born from the interior design trend of incorporating artisanal pieces into the home and catering to the influence of the blue and white color story, the Pyrex Watercolor Collection evokes the motion – and emotion – of the surging sea by using liquid-in-liquid colorant injection technology to infuse color into clear molten glass. The process creates beautiful, artistic wisps of color in original patterns within the glass. The Watercolor Collection also maintains the same standards of the Pyrex glass quality that's been trusted for generations and loved around the world, with all pieces featuring a non-porous surface that does not absorb food odors, flavors or stains, and are safe to use in the microwave, pre-heated oven, refrigerator, freezer and dishwasher.
"I am thrilled to release this collection that provides our consumers with unique, expressive pieces," said Austin Rothbard, President of the Americas at World Kitchen, LLC. "Each one-of-a-kind dish incorporates blue bursts similar to releasing a fountain pen in water. The combination of functionality with beauty will allow owners to proudly display food in creative ways."
_____________________________________________________________________________________________________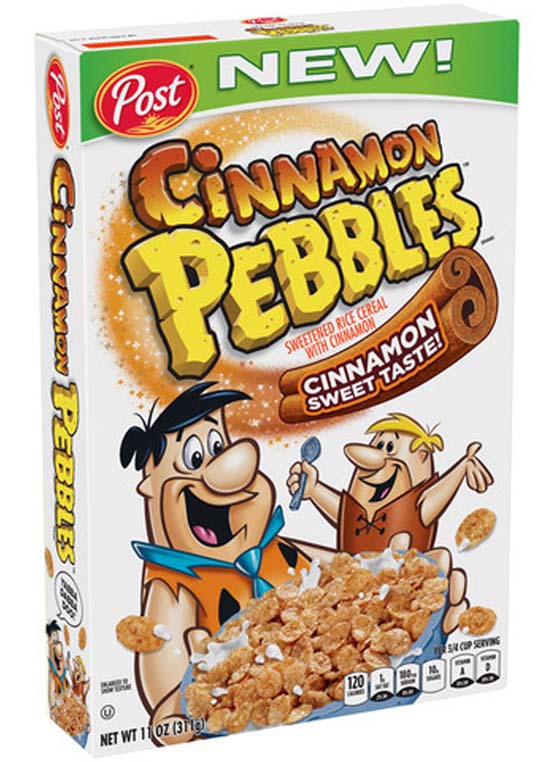 POST PEBBLES™ Launches Cinnamon PEBBLES™ Cereal
Post Consumer Brands is kicking off the New Year by unveiling Cinnamon Pebbles. The new variety stays true to the fun of the classic Pebbles cereal, but with a creative flavor twist. Each box is packed with a cinnamon sweet taste and is sure to become an instant hit with Pebbles fans.
"We're always looking to bring to life new and innovative flavors, and with the growing popularity and consumer demand for all-things cinnamon, it's the perfect time to add this delicious flavor to the Pebbles product line," said Oliver Perez, Senior Brand Manager at Post Consumer Brands. "Similar to the classic Fruity and Cocoa Pebbles brands, the new Cinnamon Pebbles cereal will provide a total sensory overload. As soon as you open a box of Cinnamon Pebbles, the sweet cinnamon smell really comes to life."
_____________________________________________________________________________________________________
Mattel's nabi® Brand Introduces First-Ever Connected Kids Room Platform
Mattel's nabi® brand, known for creating innovative high tech solutions for kids and families including the acclaimed nabi tablet line, is unveiling its latest ground-breaking innovation: Aristotle™-a first-of-its kind connected kids room platform developed together with technology heavyweights including Microsoft, Qualcomm Technologies, Inc., and Silk Labs. Unlike other voice activated, AI-driven connected home platforms, Aristotle is designed with a specific purpose and mission: to aid parents and use the most advanced AI-driven technology to make it easier for them to protect, develop, and nurture the most important asset in their home-their children. Mattel will debut the Aristotle voice activated kids connected room hub and camera bundle at retail this summer.
_____________________________________________________________________________________________________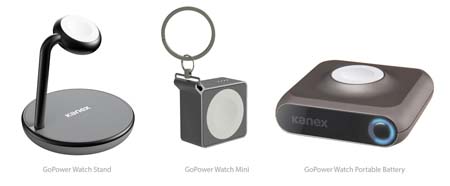 Kanex Introduces Accessories For Apple Watch
Kanex, an innovative leader in connectivity solutions for Apple, iOS, PC, and Android devices, is introducing the two newest members to its growing line of GoPower™ Apple Watch accessories. The products are the GoPower Watch Stand, a magnetic charging stand, and the GoPower Watch Mini, a portable keychain battery. All Kanex GoPower Apple Watch accessories are Apple MFi Certified. Each member of the Kanex GoPower family has integrated into it the same magnetic inductive charging connector used in the Apple Watch. This allows users to leave their other charger at the office, in the car, or packed for traveling.
"The Apple Watch is, by far, the best-selling smartwatch in the world," said Andrew Truong of Kanex. "We are excited to offer Apple Watch owners quality, Apple-certified accessories that bear the Kanex logo. These are products that our team specifically designed, produced, and market to assure Apple Watch wearers have power, whenever they need it and wherever they may be."
_____________________________________________________________________________________________________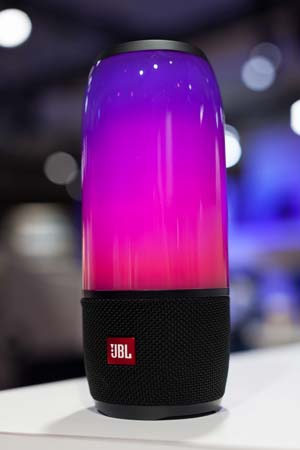 HARMAN Debuts JBL® Pulse 3 Portable Bluetooth Speaker
HARMAN International Industries, the premier connected technologies company for automotive, consumer and enterprise markets, has introduced the JBL Pulse 3, a waterproof, portable Bluetooth speaker with outstanding 360° sound and electrifying light show. Completely revamped, the JBL Pulse 3 elevates the listening experience with powerful sound and lightshow by including separated LED light and sound cabinets through a seamless exterior. The bottom portion of the JBL Pulse 3 provides 360° sound with improved base performance and is equipped with three drivers and dual passive radiators, while the top portion is dedicated to delivering a 360° LED light show. Keep the party going, with increased battery life now offering up to 12-hours of playtime. For those looking to add a personal touch to their next party, the JBL Connect+ technology allows users to connect more than 100 JBL Connect+ enabled speakers. The user can download the JBL Connect+ App to unlock even more interactive features waiting to be discovered, like the ability to customize the JBL Pulse 3 light show experience.
"Wireless, durable and waterproof, the Pulse 3 brings music to the next level providing powerful audio and an exciting, fully customizable lightshow at a listener's fingertips – this speaker creates the ultimate experience anywhere you go," said Andy Tsui, Vice President & General Manager, Smart Audio, HARMAN.
_____________________________________________________________________________________________________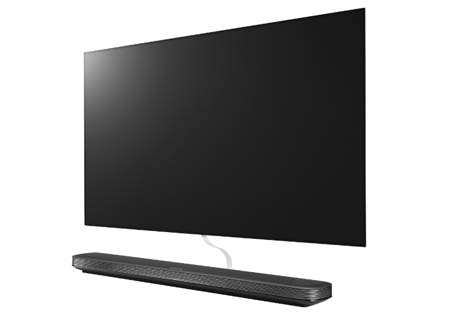 LG SIGNATURE OLED TV W Delivers Unrivaled Home Cinema Experience
LG Electronics (LG) unveiled its new flagship LG SIGNATURE OLED TV W-series as the pinnacle of its new lineup of flat-panel TVs. Featuring Dolby Vision and Dolby Atmos sound, the new lineup includes a total of ten different models, highlighted by the 2017 CES Best of Innovation Award winner, the 77-inch LG SIGNATURE OLED TV W, featuring an entirely new Picture-on-Wall design.
"Led by the LG SIGNATURE OLED TV W-series, our TV lineup at CES 2017 demonstrates our commitment to innovation and leadership in OLED and the premium TV market globally," said Tim Alessi, head of product marketing at LG Electronics USA. "With Dolby Vision and Dolby Atmos integrated into our newest OLED products, viewers can recapture the magic of the cinema and experience their favorite movies with their original clarity, depth and imagination intact."
_____________________________________________________________________________________________________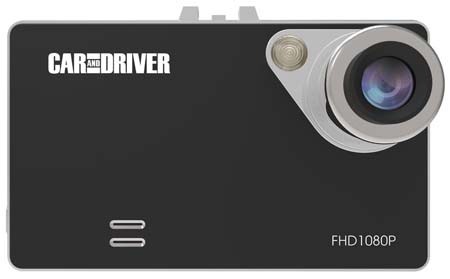 Car And Driver Introduces Eye1™ DashCams
Car & Driver is playing a vital role in protecting drivers with the introduction of its Eye1 DashCams. The company has added an additional three models to its growing DashCam offerings. Two are ultra-slim versions, the other models include built-in Wi-Fi. All feature 1080p HD resolution, expandable SD card memory up to 32GB with an 8GB card included, 30 fps recording, media shortcut keys, loop recording, and time stamp capability. CDC-620: Ultra-Slim 2.7″ LCD Screen-The ultra-slim CDC-620 comes well equipped with motion and accident detection, a 2.7″ TFT LCD screen, and built-in microphone that captures any in-vehicle conversations or sounds. CDC-618: Ultra Slim 2.4″ LCD Screen-This slightly smaller version comes with motion detection, night vision, and a 2.4″ TFT LCD screen. It offers four photo resolutions for still images: 5MP, 3MP, 2MP, and 1MP. CDC-622: 2.4″ HD Screen Mirror Cam with Built-In Wi-Fi-This 2.4″ 1080p HD DashCam is a security and hands-free entertainment hub with Wi-Fi, GPS, 3-axis G sensor, and SIM card support.
"Federal and local governments understand the value of video evidence and are spending close to $300 million to equip law-enforcement professionals with cloud connected bodycams," said Steven Shamula Car and Driver's Automotive Accessories President. "Now, more than ever, American motorists need a way to help them capture and convey their side of the story. Especially as their footage will come literally "from the driver's seat." These three new Car and Driver DashCam models do exactly that-and more. Even with their robust feature-sets, including Wi-Fi connectivity, six element glass optics with an ultra-wide 1560 field of coverage, a free CloudCover app which provides seamless control of all features and functions, the brands' flagship unit the MinioPro™ will retail for under $250."
_____________________________________________________________________________________________________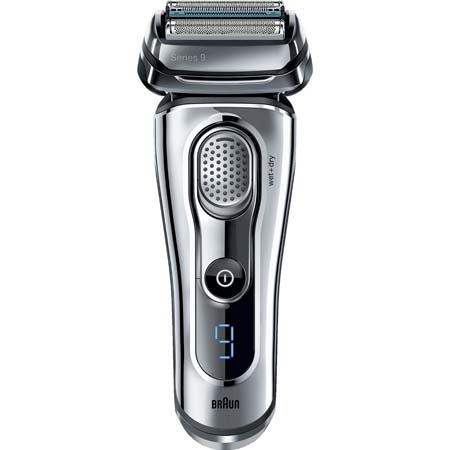 Braun Launches New Series 9 Men's Shaver
Braun, the world's most trusted grooming brand, renowned for its expertly crafted male grooming tools, introduces the NEW Braun Series 9 collection to the U.S. market. The newly innovated premium and exclusive range of electric shavers, offers men the most efficient shave so they can face, with confidence, every challenge that life brings their way. The new shaver has been designed for the discerning man who is not willing to compromise on the details that matter and demands the best performance from his shaver. The newest innovation of the NEW Series 9 is its enhanced titanium coated trimmer, which offers detail, style, precision and performance for the world's most efficient shave. Central to the razor surface is a unique golden strip delivering optimal shave technology. The HyperLift & Cut Trimmer coated with Titanium Nitride (TiN) improves the shaver's ability to glide over the skin with a low level of friction, providing a pleasant and superior feel against the skin. It also protects from corrosion and wear, and increases durability, allowing the NEW Series 9 to deliver up to 50,000 shaves. The shaver's fully flexible SyncroSonic™ shaving head navigates facial contours with ease. The five shaving elements in the shaving head work together to capture every type of hair. Braun's advanced micro-adaptation OptiFoil™ shaving foils maneuver nimbly to cut hair as close to the skin as possible over every contour. The glide is further enhanced with the shaver's Protective SkinGuard, which catches stubble and beard hairs to use fewer strokes than an average razor and, in turn, creates less tugging and pulling at the skins surface, even with several days' growth. The NEW Braun Series 9 demonstrates state of the art attention to detail and premium design. The shaver is available in a chrome, silver, black, or blue finish and comes with a charger stand for simple refueling.
_____________________________________________________________________________________________________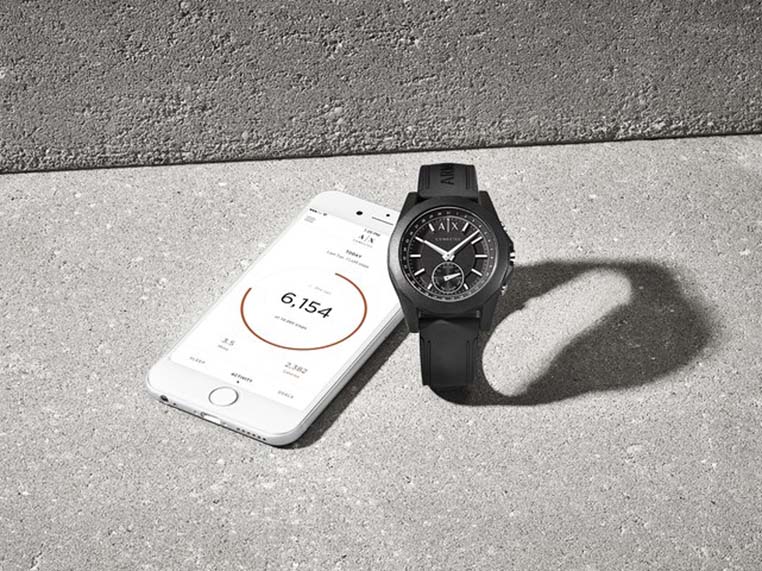 Armani Exchange Launches Hybrid Smartwatch Collection
Armani Exchange enters the connected wearables market with the introduction of Armani Exchange Connected hybrid smartwatches. The new line of Armani Exchange Connected hybrid smartwatches possess the same individualist, yet urban vibe of a classic Armani Exchange design, fully equipped with the latest in wearable technology. The hybrid smartwatches, available in four bold colorways, are constructed of silicone cases, which allow you to connect to your phone up to 84 ft. away. The introduction of this line of hybrid smartwatches marks only the beginning of new wearable innovations slated for 2017, all building momentum for the launch of the first Armani Exchange touchscreen smartwatch.
_____________________________________________________________________________________________________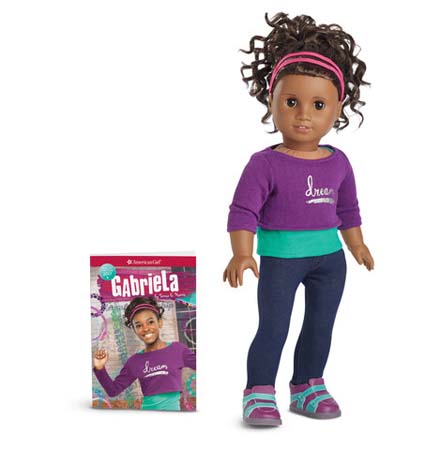 American Girl's 2017 Girl Of The Year™ Inspires Girls To Find Their Creative Voices
American Girl is debuting Gabriela McBride™, the company's new 2017 Girl of the Year™! Gabriela, a beautiful 18-inch doll, uses the power of poetry to help her break down barriers and overcome a personal challenge with stuttering. In addition to a book chronicling her story. Gabriela also comes with several performance-inspired outfits and accessories, including a dance barre, rehearsal and dance outfits, plus pretend headphones and a microphone.
Additional Gabriela products and books will be available starting in spring 2017, and-for the first time-the new Girl of the Year collection will be available for a full 12 months and beyond. Gabriela's story will be told in a series of three books published by Scholastic and written by Teresa E. Harris. To connect both boys and girls with Gabby's inspiring message, American Girl is partnering with Scholastic, the world's largest publisher and distributor of children's books and leader in comprehensive educational materials, to create and distribute Express Yourself, a custom curriculum program that teaches 3rd-5th grade students how to use poetry as a tool for self-expression. The free materials will be available on www.scholastic.com starting March 1, 2017, and include teacher lessons and corresponding classroom activities, a poetry poster, plus parent tips and learning ideas to do at home. In addition, to celebrate National Poetry Month, the program also features a poetry contest for students that will run throughout the month of April.
_____________________________________________________________________________________________________

Burt's Bees Enters New Category With Plant-Based Protein Shakes
In January, Burt's Bees introduces Burt's Bees Plant-Based Protein Shakes — its first foray into the functional food arena. The line includes Daily Protein, Protein +Gut Health with Probiotics, and Protein +Healthy Radiance with Antioxidant Vitamins A, C & E. All formulas provide 15 grams of protein per serving from five sources: pea, rice, flaxseed, sunflower seed, and oat – all selected to achieve high digestibility and a complete essential amino acid profile. The new protein shakes feature vitamins extracted from real fruits and veggies, such as spinach, shiitake mushroom and strawberry. The line is non-GMO, gluten-free, soy-free, dairy-free and made without artificial sweeteners or flavors.
"Entering the functional foods space is a natural extension for us," said Jim Geikie, General Manager for Burt's Bees. "For three decades, Burt's Bees has connected people to the beauty, wisdom and power of nature. And for just as long, we've held the belief that real beauty and well-being should be nourished from the inside out. We've been nurturing skin with nature's most powerful ingredients. Now we're helping to nourish the body with them."
_____________________________________________________________________________________________________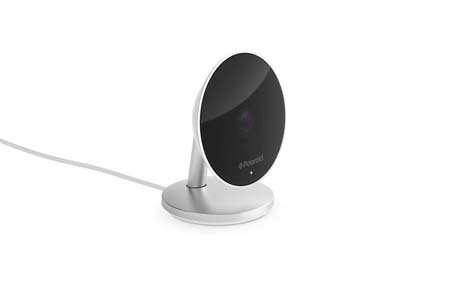 Polaroid Simplifies Home Security With New Wi-Fi-Enabled Security Cameras
Polaroid has unveiled its Polaroid Hoop home security camera. The Polaroid Hoop home security camera offers 1080p high-definition video resolution and the opportunity to remotely monitor their home with the highest detail possible. The 140-degree lens provides a wide-angle view to maximize coverage no matter where the camera is placed.
Stylish and elegant, the Polaroid Hoop home security camera matches any home décor and offers several options as far as how it can be placed throughout the home. The Polaroid Hoop was designed in partnership with renowned design firm, Ammunition, the studio that was also behind the Polaroid Zip instant photoprinter, Polaroid Snap line of instant digital cameras and Polaroid Cube and Polaroid Cube+ lifestyle action cameras. Led by industrial designer Robert Brunner, Ammunition has partnered with award-winning consumer brands including Adobe, Beats by Dre, Square, Lyft, and Williams-Sonoma.
"Whether you're leaving home for a day or a week's vacation, being able to tap a button on your smartphone and see what's happening after you lock the door provides an added level of security and peace-of-mind that Polaroid is now proud to offer," said Scott W. Hardy, President and CEO of Polaroid. "With the Polaroid Hoop home security camera, we've simplified remote high-definition video monitoring and ensured that out-of-the-box, consumers will have an enjoyable experience that doesn't require them to be tech-savvy."
_____________________________________________________________________________________________________

Garmin® Introduces New Garmin Drive Product Line
Garmin International is introducing the Garmin Drive™ product line, an easy-to-use portable navigation devices (PNDs) that now offer free live services, providing the freshest, most updated content with industry-leading driver alerts to increase situational awareness and encourage safer driving. The announcement reaffirms the company's commitment to refine and modernize PNDs with enhancements to its four innovative models: Garmin Drive™, Garmin DriveSmart™, Garmin DriveAssist™, and Garmin DriveLuxe™. The entry-level Garmin Drive™ 51/61 offers versatile driver alerts, while the Garmin DriveSmart™ 51/61 adds smart connected features. Customers looking to record their drive can step up to the camera-assisted Garmin DriveAssist™ 51, and users favoring style can choose the premium Garmin DriveLuxe™ 51 with a sleek metal design.
"Thanks to the enhanced feature set of our 2017 Drive navigators, it's easy to see how consumers can benefit and rely on them every time they step in their vehicles," said Dan Bartel, Garmin vice president of worldwide sales. "Free live parking and traffic, plus new travel information lets drivers enjoy the actual ride and save precious time when heading to work, driving on family road trips, or running errands."
_____________________________________________________________________________________________________
notifi From Heath Zenith Delivers Exterior Security To Homeowners Via Smart Video
Heath Zenith® delivers new levels of safety, security and convenience to homeowners seeking video monitoring of their homes' doors and exterior spaces, with the introduction of the advanced notifi™ system. With a smartphone, the free notifi app, and one of three notifi systems, consumers can monitor their homes' front door and perimeter areas safely and conveniently from anywhere with a mobile signal. There are three unique notifi options: The notifi LED Bulb, Video Doorbell System – Everything a homeowner needs to add safety and security to any exterior door in the home, including the camera, wireless pushbutton ringer, chime and app. A retrofitted LED bulb inconspicuously combines the camera with the lighting source. The notifi LED Bulb, Video Doorbell System – Everything a homeowner needs to add safety and security to any exterior door in the home, including the camera, wireless pushbutton ringer, chime and app. A retrofitted LED bulb inconspicuously combines the camera with the lighting source. notifi LED Bulb, Video Doorbell System – Everything a homeowner needs to add safety and security to any exterior door in the home. A retrofitted LED bulb inconspicuously combines the camera with the lighting source. The bulb's light levels are fully adjustable, up to 500 lumens.
_____________________________________________________________________________________________________
rue21 Appoints Brett Trent CMO
rue21, inc., a leading teen specialty apparel retailer, has appointed Brett Trent to the newly-created position of Chief Marketing Officer at rue21. Trent has spent the past two years in the roles of Chief Digital Officer and prior to that, Senior Vice President of Digital Retail. He brings more than 20 years of experience leveraging digital in conjunction with traditional retail marketing as the Vice President of ecommerce at Ascena Retail Group, Charming Shoppes, and Goody's. In his new role at rue21, Trent will unite the customer-facing capabilities and technology resources born within rue21's digital platform into the customer-centric, brand vision of the marketing department. Together with Liz Hodges, Chief Customer Officer, Trent will expand the use of data and technology to more closely interact with rue21's customers at every brand touchpoint, including online, social media, and all 1,218 brick and mortar locations.
_____________________________________________________________________________________________________
SeaWorld Entertainment Appoints Denise Godreau CMO
SeaWorld Entertainment, a leading theme park and entertainment company, has appointed Denise Godreau to the company as Chief Marketing Officer. Godreau brings extensive industry experience in driving global brand strategy, digital marketing and technology, and revenue generation. Godreau has been a senior executive in notable companies in hospitality and entertainment for more than 20 years. She has worked at Fortune 500 and startup companies, in the US and abroad, developing a deep understanding of the global consumer and marketplace.
"We are looking forward to the leadership and experience Denise brings to our marketing team," said Joel Manby, President and Chief Executive Officer of SeaWorld Entertainment, Inc. "She will be focused on driving increased visitation and communicating the company brand in a meaningful way to help us deliver on our strategic business plan."
_____________________________________________________________________________________________________
hhgregg Appoints Aaron Trahan CMO
hhgregg has appointed Aaron Trahan Chief Merchandising Officer. Trahan has over 14 years of retail merchandising experience, including 10 years in a merchandising leadership role. Prior to joining hhgregg, Trahan served as Vice President of Merchandising at Conn's Home Plus, where he was responsible for providing strong direction for process improvement, assortment optimization and profit maximization for their major appliance, consumer electronics and furniture and mattress categories. Prior to that, he held the roles of Senior Director and Director of Merchandising, Senior Buyer of Consumer Electronics and Buyer of Home Office and Appliance categories.
"As we shift our focus to expanding our furniture business in 2017, Aaron's unique background and expertise will be a huge asset in helping to drive the future growth and success of hhgregg," said Robert Riesbeck, President and CEO of hhgregg. "We are excited to add Aaron's leadership in appliances, electronics and furniture merchandising to our executive team and look forward to the contributions he is sure to make."
_____________________________________________________________________________________________________
Del Frisco's Restaurant Group Names Coleman CMO
Del Frisco's Restaurant Group has named Brandon Coleman III as Chief Marketing Officer. Coleman is a proven marketing executive with deep knowledge of the restaurant industry. As Chief Marketing Officer, he will be responsible for driving the marketing strategy for Del Frisco's Restaurant Group's three concepts, Del Frisco's Double Eagle Steak house, Sullivan's Steakhouse, and Del Frisco's Grille.
_____________________________________________________________________________________________________
AXA Promotes Kathryn Ferrero To CMO
AXA, a leading financial protection company, has promoted Kathryn Ferrero to Chief Marketing Officer for AXA in the US. She will report to Brian Winikoff, Senior Executive Vice President and Head of US Life, Retirement and Wealth Management for AXA US. Most recently, Ferrero served as managing director and chief operating officer of the Retirement Plan Services business, and led direct-to-consumer distribution across all AXA US commercial business lines.
"Kathryn's leadership and wealth of experience within our organization and in the realm of financial services will be a great asset as we continue to develop our marketing strategy," said Mark Pearson, Chairman and CEO of AXA US. "In addition, her track record of success in client-focused initiatives throughout her career will help to build on AXA's key goal of enhancing and improving the customer experience."
_____________________________________________________________________________________________________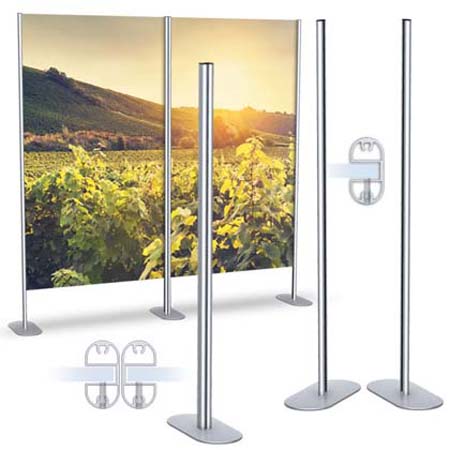 Testrite Visual Products Offers Fixed Width Skyscraper Mounts™
Testrite Visual Products offers Fixed Width Skyscraper Mounts™, featuring minimalist hardware that emphasizes the graphic. Skyscraper Mounts are portable, strong, and lightweight. They are perfect for 1/2″ rigid graphics. The oval aluminum uprights keep graphics straight. They have weighted steel bases, satin silver matte finish, simple 5-minute assembly and the capability to view graphics front and back. For more information, visit Testrite Visual Products. (Web Site) www.testrite.com
_____________________________________________________________________________________________________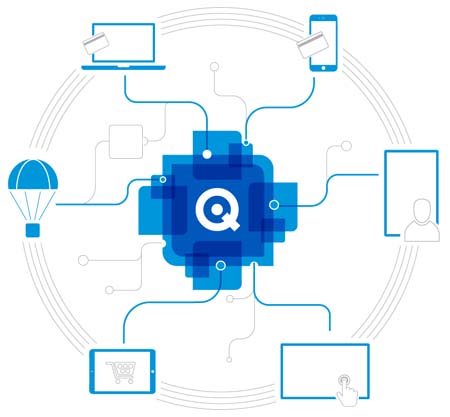 Tessco And iQmetrix Partners On Omnichannel Solutions For Retailers
TESSCO Technologies, a top provider of device accessories and retail solutions across thousands of customers, and iQmetrix, a leading provider of interactive retail and retail management solutions, are expanding their partnership to deliver an Endless Aisle solution that pulls together the omnichannel experience for mutual retailers. The VirtualConnect™ Endless Aisle solution with TESSCO has been in pilot stages since November 2016. This solution allows retailers to create a new channel and amplify their marketing efforts, by virtually extending their shelf space with TESSCO's proprietary kiosk solution. iQmetrix Digital Signage, Endless Aisle and Dropship software solutions are the dynamic trio that will create an enhanced shopping experience in every store. For more information, visit. (Web Site) www.iQmetrix.com
_____________________________________________________________________________________________________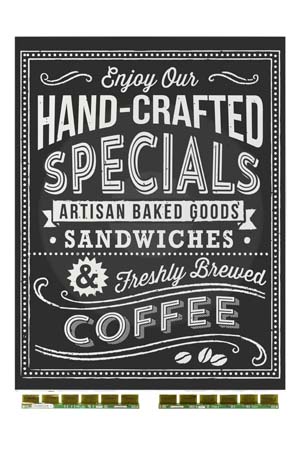 E Ink® Introduces The Largest Electronic Paper Display At CES 2017
E Ink® Holdings, a leading innovator of electronic ink technology, has debuted its 42″ display, the largest commercially available active matrix ePaper module. This is the latest addition to the E Ink Pearl™ product line of ePaper displays. The 42″ display demonstrates E Ink's ability to meet increasing market demands for large display sizes, providing digital signage solutions across various industries including public information, retail and transportation. Exhibiting the valuable qualities E Ink provides, including readability and visibility in various lighting conditions, the display utilizes E Ink's signature bi-stable technology, which allows the display to retain images and text even when removed from a power source. "E Ink is very excited to announce the 42″ large area ePaper display – highlighting the superior paper-like appearance, light weight and ultra-low power attributes of this new module," said Dr. Chuang Chuang Tsai, CTO of E Ink Holdings. Dr. Tsai continued, "These features are perfectly matched to the first consumer product produced with the 42″ ePaper module from QuirkLogic." The first application of the 42″ ePaper display will be featured in QuirkLogic Quilla™, the world's first Connected eWriter, a portable collaboration tool that writes just like paper and brings a revolutionary product to the world of collaboration. E Ink's 42″ display has been customized with QuirkLogic to serve the Connected eWriter application. The 42″ ePaper module will be in production by the end of Q1-2017. For more information; (Web Site) www.einkgroup.com
_____________________________________________________________________________________________________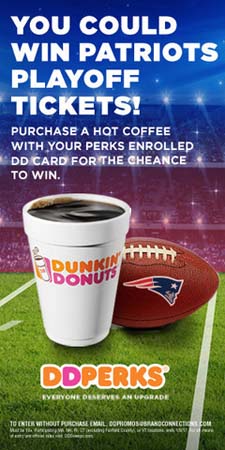 New England DD Perks® Members Enter Patriots Playoff Tickets Promotion
Dunkin' Donuts, the official coffee and breakfast sandwich of the New England Patriots, is ready to kick off the new year with the Patriots Playoff Perks Sweepstakes, to keep New England's biggest Patriots fans running throughout the postseason.
Now through January 9, DD Perks® members in Massachusetts, New Hampshire, Vermont, Connecticut and Rhode Island that purchase any sized hot coffee with a DD Perks® enrolled DD card will automatically be entered for a chance to win a pair of Patriots postseason tickets.
"Dunkin' Donuts is a proud partner of the New England Patriots during the regular season and we look forward to kicking off the postseason with an exciting reward for our loyal DD Perks members," said Patty Healy, Dunkin' Brands Field Marketing Manager in the New England Region.
With the DD Perks® Rewards program, guests are rewarded with five points for every dollar they spend on qualifying purchases at Dunkin' Donuts restaurants when they pay using an enrolled Dunkin' Donuts Card, either plastic or via the Dunkin' Mobile App. Once a member accumulates 200 points, he or she receives a coupon for a free any-size beverage of their choice, redeemable at participating Dunkin' Donuts locations. (Web Site) www.DunkinDonuts.com
_____________________________________________________________________________________________________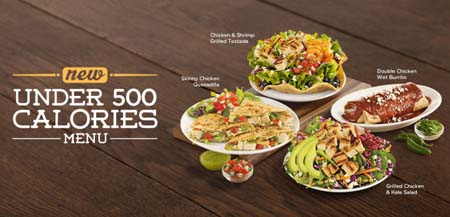 El Pollo Loco Promotes New Under 500 Calories Menu
El Pollo Loco, the nation's leading fire-grilled chicken chain, has launched a limited time only Under 500 Calories menu. The limited time only items, now available at participating El Pollo Loco locations, boast delicious, fresh and nutrient-packed ingredients, making perfect meals for guests who have made New Year's resolutions to eat healthier.
"We are thrilled to offer the authentic, delicious flavor our guests and fans have come to expect from El Pollo Loco with new lighter, more calorie-friendly dishes," said Ed Valle, Chief Marketing Officer at El Pollo Loco. "To start the New Year, we wanted to take our commitment to being a healthier alternative to typical fast food one step further by introducing more under 500 calorie menu options made with fresh, high quality ingredients like ripe avocados and our famous citrus-marinated, fire-grilled chicken."
The new Under 500 Calories menu includes: Double Chicken Avocado Salad – double chicken, avocado, cotija, corn, pico, sour cream, cilantro; Lettuce Tacos Plate – two lettuce cup tacos with chicken, avocado, poblano salsa, cotija, cilantro, pico, plus a small side of black beans; Skinny Quesadilla – chicken, fajita vegetables, poblano salsa, cheese, wheat tortilla; and Open-Face Tostadas – two traditional tostadas with chicken, guacamole, pico, cotija.
El Pollo Loco is passionate about creating Mexican-inspired entrees that are made with fresh ingredients and provide a healthier alternative to typical fast food. The brand's signature citrus-marinated chicken is prepared daily on an open flame grill by El Pollo Loco Grill Masters. El Pollo Loco's menu items bring the authentic flavors of the brand's Mexican roots and are hand crafted and prepared fresh in all of its restaurants every day. (Web Site) www.elpolloloco.com
_____________________________________________________________________________________________________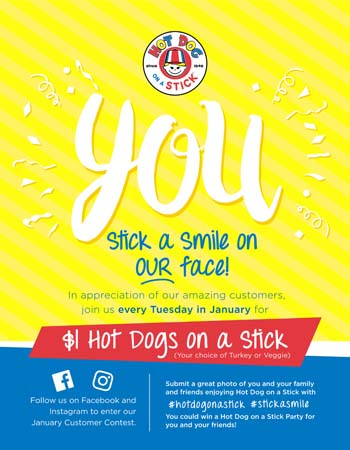 Hot Dog On A Stick Launches 'You Stick A Smile On OUR Face' Customer Appreciation Month Celebration
To thank its fans, Hot Dog on a Stick is offering $1 Hot Dogs on a Stick (turkey or veggie), every Tuesday in January – no limit, as part of the You Stick a Smile on OUR Face Customer Appreciation Month celebration. Hot Dog on a Stick is encouraging fans to submit pictures of their friends and family enjoying Hot Dog on a Stick via social media using the hashtag #stickasmile or #hotdogonastick for the chance to win a Party Pack.
The iconic brand is also offering a bounce back coupon with purchase good for 15% off their next online order. Hot Dog on a Stick's order online service allows customers to place an order and it will be hot and ready for pick-up in-store at the time requested. The new easy to use system allows customers to skip the line in-store saving the customer time.
"For more than 70 years, Hot Dog on a Stick has been 'sticking a smile on your face' but our fantastic customers and fans have also been sticking a smile on OUR face," said Lisa Merrell, Vice President of Hot Dog on a Stick. "Offering our famous made-to-order Hot Dogs on a Stick for only $1 every Tuesday in January is our way of thanking everyone for making Hot Dog on a Stick what it is today. As we continue to open new locations and expand love for Hot Dog on a Stick across the country, we know we owe it all to our customers." (Web Site) www.hotdogonastick.com
_____________________________________________________________________________________________________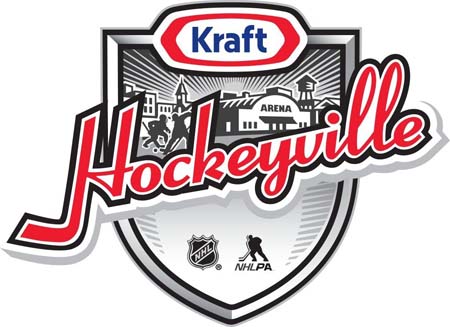 Kraft Hockeyville™ USA Returns To Find Most Passionate Hockey Communities In America
Kraft Hockeyville™ USA is officially back and nominations are open to find America's most spirited and enthusiastic hockey communities. Towns across the U.S. can now contend for the coveted title of "Kraft Hockeyville™ USA 2017" and enter for a chance to host an NHL® Pre-Season game televised live on NBCSN and $150,000 in arena upgrades.
All the program partners are back — the National Hockey League Players' Association (NHLPA), National Hockey League (NHL®), NBC Sports Group and USA Hockey — to support the search to find the ten communities across the U.S. that exhibit the most pride, passion and love for the game of hockey.
"Like the rest of the country, we were inspired by the pride and brilliant enthusiasm Marquette demonstrated to become Kraft Hockeyville™ USA 2016," said Nina Barton, Senior Vice President of Marketing, Kraft Heinz. "We can't wait to see what this year's contest brings, and we look forward to helping more hockey communities thrive across America in 2017."
Jeremy Roenick, former NHL® great and current NHL® analyst for NBC, is back as program ambassador. "I'm thrilled to be back as part of Kraft Hockeyville™ USA 2017 to help inspire community rinks and youth hockey players across the U.S.," said Roenick. "This great program helps share the hockey spirit and allows me to work with the next generation of players to bring communities together." (Web Site) www.KraftHockeyville.com
_____________________________________________________________________________________________________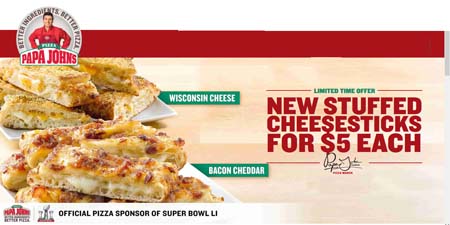 Papa John's Launches NEW Bacon Cheddar And Wisconsin Cheese Stuffed Cheesesticks
Papa John's is kicking off NFL post-season, and the New Year, with a sharable side that's sure to be a winner with your home team, whoever that may be. The pizza maker is introducing a new menu item-its signature Cheesesticks now stuffed with the choice of either bacon or even more delicious cheese, available for a limited time.
The limited time Bacon Cheddar and Wisconsin Cheese Stuffed Cheesesticks feature fresh, never frozen hand-tossed dough topped with a layer of Papa John's signature garlic sauce. Then, dedicated pizza makers fold and stuff the crust with cheeses paired to perfection and pile on savory, high-quality toppings that every ravenous fan at your table will crave. The Bacon Cheddar variety is a touchdown for bacon aficionados everywhere. The original Cheesesticks are layered with hickory-smoked bacon, warm, melty cheddar and real cheese made from mozzarella, then baked to perfection for a bubbly, golden brown finish. The Wisconsin Cheese medley also plays a strong game. Papa John's ingredient experts crafted the perfect blend of real Wisconsin cheeses-Asiago, Fontina, Provolone, cheddar and real cheese made from mozzarella-to fill Papa John's fresh, never frozen signature dough. The NEW, mouthwatering Papa John's Stuffed Cheesesticks are topped with buttery Parmesan Romano and are served with garlic sauce for dipping.
"Choice and variety are important to our customers, and our new stuffed Cheesesticks give fans two unique, delicious options that we are confident they will love," said Robert Thompson, SVP of Marketing at Papa John's. "A new take on our signature Papa John's Cheesesticks, they are stuffed with game day favorites including hickory smoked bacon and real Wisconsin cheese. This season, whether you're gathering to ring in the New Year or watch a big game, our new Stuffed Cheesesticks are the perfect way to elevate your next home game." (Web Site) www.papajohns.com
_____________________________________________________________________________________________________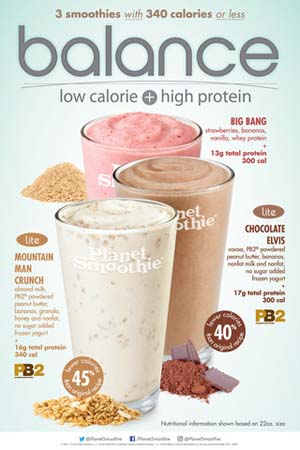 Planet Smoothie Features Three Low Calorie, High Protein Smoothies
Planet Smoothie introduces three Balanced Smoothies for health conscious consumers, two of which are made using PB2®, a one of a kind powdered peanut butter that's full of all the great nutrients and flavor. Balanced Smoothies are featured for a limited time. Planet Smoothie continues to bring new, innovative products, like PB2®, to customers, while maintaining an emphasis on using high quality ingredients to create flavorful, health minded options. Balanced Smoothies are featured for a limited time only now through April 30, 2017 at participating Planet Smoothie locations. The Big Bang, Mountain Man Crunch Lite and Chocolate Elvis Lite, which is a lighter version of Planet Smoothie's No. 1 selling smoothie, all contain 340 calories or less and have Balanced fat-carbohydrate-protein ratios, creating three low calorie, high protein offerings.
"Customers are going to love our three Balanced Smoothies, especially as those New Year's resolutions start to kick in," said Nicole Butcher, national marketing manager for Planet Smoothie. "The Big Bang is a current customer favorite filled with delicious and healthy ingredients like strawberries, bananas and whey protein, while the Mountain Man Crunch Lite and Chocolate Elvis Lite feature PB2® to create lighter versions of two of our most popular smoothies." (Web Site) www.PlanetSmoothie.com
_____________________________________________________________________________________________________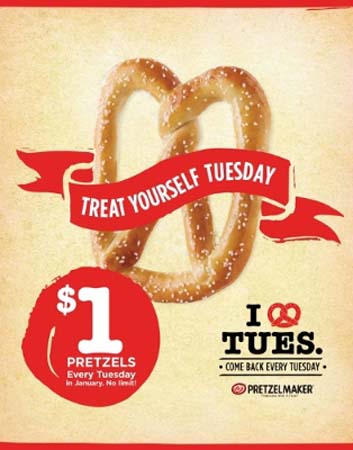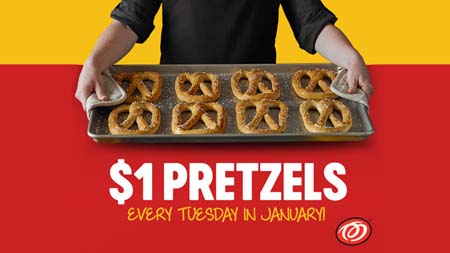 Pretzelmaker® Conducts $1 Pretzels Every Tuesday
For the second year in a row, Pretzelmaker® stores across the country are celebrating Customer Appreciation Month with $1 pretzels and buy one get one coupons for free Pretzel Bites with purchase on your next visit
Pretzelmaker, is known for fresh delicious pretzels and product innovation. With stores across the U.S., the bakery has thousands of loyal fans and is the original creator of the Pretzel Dog, Pretzel Bites and Mozzarella Cheese Stuffed Bites. The $1 Customer Appreciation pretzel is a hot deal as Original Salted and Unsalted are regularly priced at $3.
"Our customers are the best and Pretzelmaker's Customer Appreciation Month celebration is our way of thanking them for making us one of the country's most popular pretzel shops," said Lisa Cheatham, Director of Marketing, Pretzelmaker. "It's difficult to find anything for $1 these days, but every Tuesday in January, customers can receive a delicious fresh-baked pretzel for just that. Come enjoy this great deal and let us show you our appreciation for your patronage." (Web Site) www.pretzelmaker.com
_____________________________________________________________________________________________________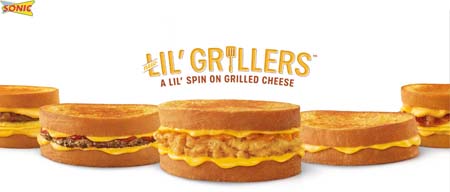 SONIC Adds A Variety Of Snackable Grilled Cheese Sandwiches With New Lil' Grillers
SONIC® Drive-In is the ultimate Grilled Cheese destination with the introduction of Lil' Grillers, an innovative way to enjoy timeless comfort food. Fun-sized and bursting with the savory flavor of classic grilled cheese, SONIC's Lil' Grillers make for an irresistible snack at any time of the day. Starting at 79 cents, these Lil' Griller mini grilled cheese sandwiches are perfect on their own as snacks, but can also be bundled into a full meal with tots and a drink or slush. Lil' Grillers continue SONIC's innovation in snacking like past favorites Lil' Chickies™ and Lil' Doggies®.
Each Lil' Griller begins with Mini Sourdough Toast and warm, melty American cheese. Guests can choose to intensify the flavor experience by adding crispy chicken, a beef patty or even breakfast nestled into their Lil' Griller. Lil' Griller options available all day include: Lil' Cheese Griller, Lil' Chickie Griller with a Chicken Strip and Buffalo Sauce, Lil' Patty Griller with 100% Beef Patty and Ketchup, Lil' Breakfast Griller with egg and your choice of bacon or sausage.
"Our new Lil' Grillers are snack sized twists on the classic grilled cheese with something a little extra in each bite," said Scott Uehlein, vice president of product innovation and development at SONIC. "A terrific value and perfect for any time of the day, Lil' Grillers will appeal to all comfort food snackers." (Web Site) www.sonicdrivein.com
_____________________________________________________________________________________________________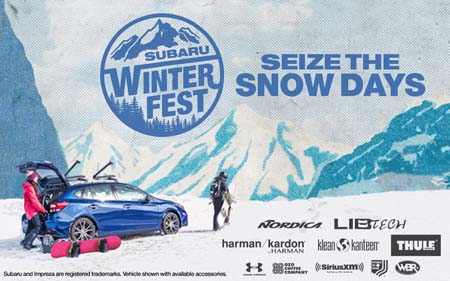 Subaru WinterFest Lifestyle Tour Celebrates Winter Adventure
Subaru of America has started Subaru WinterFest 2017, a one-of-a-kind, multi-city mountain destination and lifestyle tour for passionate winter warriors. Featuring fifteen stops across twelve resorts, skiers, snowboarders, winter enthusiasts and Subaru owners can enjoy live music, food and beverage, daily giveaways, gear demonstrations and more.
"Subaru has long taken pride in being a brand to facilitate your passions, including winter sports, and our all-wheel-drive vehicles help to power skiers and snowboarders to countless winter adventures," said Alan Bethke, senior vice president of Marketing, Subaru of America Inc. "We are excited to take Subaru WinterFest on the road to resorts around the country to connect those that share our passion for all things winter."
As part of a national partnership with POWDR Adventure Lifestyle CO., Subaru is able to bring WinterFest to North America's most celebrated winter mountain resorts. The WinterFest Tour is being executed by POWDR's event production group, Human Movement, an active entertainment company that specializes in fueling the adventure lifestyle through experiential programming.
Spanning eleven states across the country, Subaru WinterFest will feature live music sponsored by Harman Kardon®, performed by local DJs and acoustic rock, indie-rock and bluegrass bands at each location, along with complimentary s'mores, craft OZO coffee and hot chocolate. Attendees will also be encouraged to participate in daily giveaways and try the latest gear from partners Nordica, Lib Tech, Thule, Klean Kanteen and Under Armour. (Web Site) www.subaru.com
_____________________________________________________________________________________________________

Walmart And Green Dot Unveil First National Prize-Linked Savings Program
Walmart and Green Dot have introduced "Prize Savings," a prize-linked savings incentive program available to the millions of Walmart MoneyCard-holders. "Prize Savings" is the first national and first retail offered prize-linked savings (PLS) program. With this new offering, Walmart MoneyCard customers can now enter a monthly sweepstakes that awards hundreds of cash prizes just by saving up.
To play, users simply log into the Walmart MoneyCard app or website to transfer money from their Walmart MoneyCard balance into a separate MoneyCard Vault, a free savings feature within their account. Each dollar a customer saves in their MoneyCard Vault equals one entry in that month's national drawing. The sweepstakes will award 500 cash prizes every month, including a $1,000 grand prize. Cash prizes are deposited directly to the winners' Walmart MoneyCards. Customers always come out on top – there is only an opportunity to win prizes. No money is ever lost for participating. "Prize Savings" is fully-integrated into the Walmart MoneyCard prepaid debit card and allows customers to save money through the Walmart MoneyCard Vault.
"Millions of Americans have come to the Walmart MoneyCard to get control of their money, avoid overdraft fees, and not have to worry about a credit check to get a card," said Steve Streit, chairman and chief executive officer of Green Dot Corporation. "'Prize Savings' introduces an opportunity for these customers to get even better control of their finances, encouraging them to build a safety net to protect themselves when they need some emergency funds and save for the future. By working with Walmart in this effort, we're giving millions of our customers tools, and cash-prize motivation, to make that happen." (Web Site) www.walmart.com
_____________________________________________________________________________________________________


_____________________________________________________________________________________________________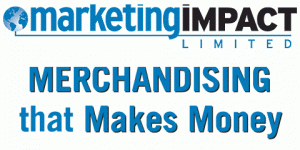 _____________________________________________________________________________________________________

_____________________________________________________________________________________________________
CLASSIFIED ADS
_____________________________________________________________________________________________________
CLICK ON IMAGE TO VIEW DIGITAL EDITION
_____________________________________________________________________________________________________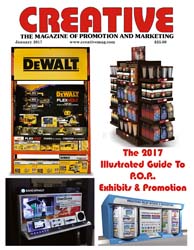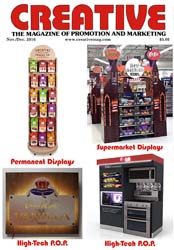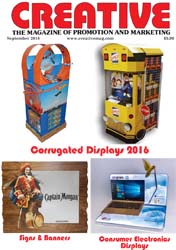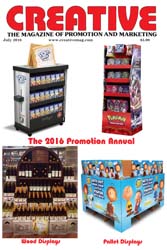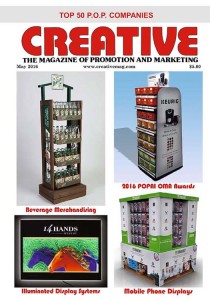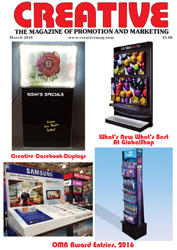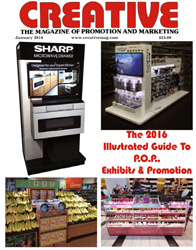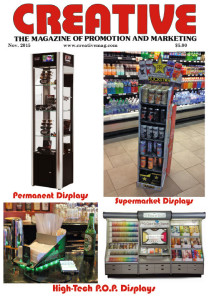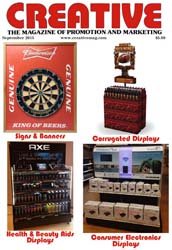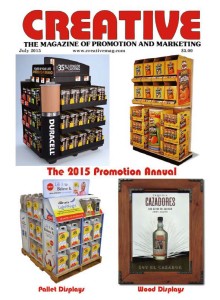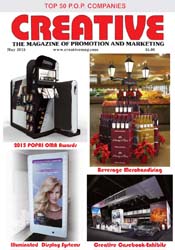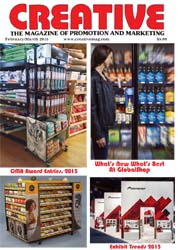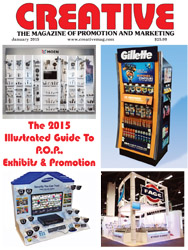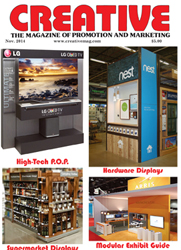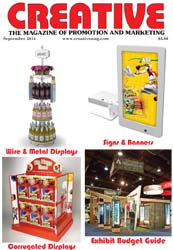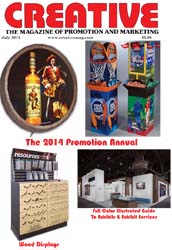 MAY 2014 ISSUE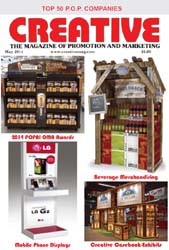 MARCH 2014 ISSUE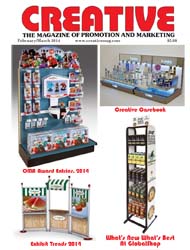 JANUARY 2014 ISSUE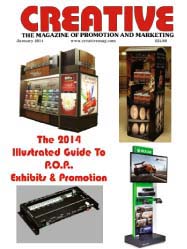 NOVEMBER 2013 ISSUE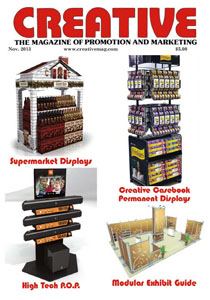 SEPTEMBER 2013 ISSUE
MAY 2013 ISSUE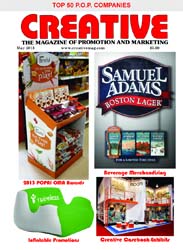 MARCH 2013 ISSUE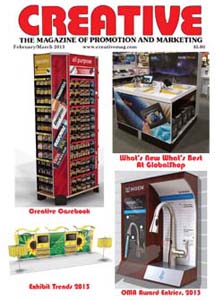 JANUARY 2013 ISSUE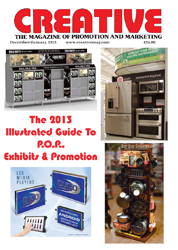 NOVEMBER 2012 ISSUE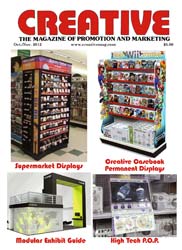 SEPTEMBER 2012 ISSUE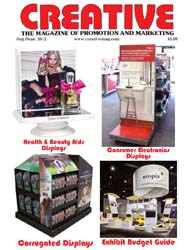 JULY 2012 ISSUE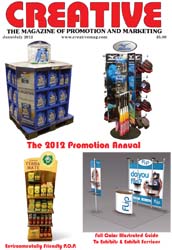 MAY 2012 ISSUE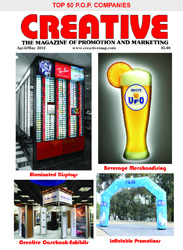 JANUARY 2012 ISSUE