_____________________________________________________________________________________________________



_____________________________________________________________________________________________________


_____________________________________________________________________________________________________


_____________________________________________________________________________________________________

_____________________________________________________________________________________________________


_____________________________________________________________________________________________________


_____________________________________________________________________________________________________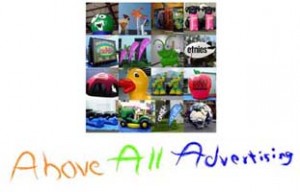 _____________________________________________________________________________________________________

_____________________________________________________________________________________________________

_____________________________________________________________________________________________________

_____________________________________________________________________________________________________

_____________________________________________________________________________________________________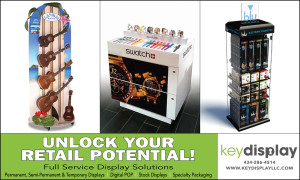 _____________________________________________________________________________________________________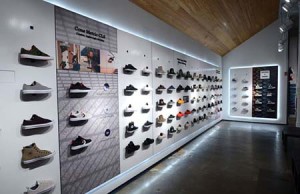 Converse Reopens Expanded SOHO Flagship Store
Converse has reopened its newly renovated and expanded flagship store in the shopping mecca of SoHo New York. A blueprint for retail creativity, the revamped store provides a unique brand experience that has been updated to meet the continuously evolving needs of consumers. As part of the multi-phased renovation, fans of the brand will now have the opportunity to shop Converse product on two floors in over 10,000 square feet of selling space. Upon final completion, the Converse SoHo flagship store will serve as the largest Converse store in the world.
As part of the revamp and to meet consumer demands for innovation in footwear customization, Converse will offer an enhanced Converse Blank Canvas customization experience. Converse Blank Canvas celebrates creativity through the customization of footwear, apparel and accessories. Individuals can screen print product as well as customize or change out a variety of iconic sneaker features. This can be achieved by adding grommets, switching laces, adjusting colors, adding patches, and using their own design to create a one-of-a-kind product. (Web Site) www.converse.com
_____________________________________________________________________________________________________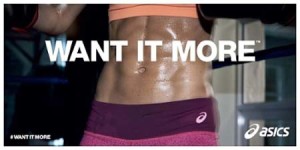 ASICS Integrated Campaign Challenges All Athletes To 'WANT IT MORE'
ASICS aims to deliver its most provocative and inspiring brand campaign yet with 'WANT IT MORE,' directly calling upon all athletes to step up their training efforts and realize ever-greater achievements. Focusing on how far athletes across all sports — and of all ages — will go to reach their goal, the campaign is designed to support the true sport performance brand's global strategy to expand its footprint beyond running and reach a wider, younger audience.
Importantly, the campaign also paves the way for new product launches across multiple categories. This year, ASICS will welcome a newcomer to its stable of brands in the running category, as well as introduce a new line in the training category. Both will feature technological advancements from ASICS Institute of Sport Science, delivering improved performance, style and comfort. Creative execution for the campaign was conceived by 180 Amsterdam.
From March 1st and throughout 2016, the 'WANT IT MORE' digital platform will keep pace with the annual sporting calendar, and inspire the community to stay motivated during their workouts via two key components: Fitter in :15 Campaign – Focusing on the hard work of training, the Fitter in :15 campaign will kick off on March 1 with a community-building effort featuring a collection of fifteen-second training optimization films that reveal different ways to take your workout to the next level. With tips and challenges from ASICS elite roster of sponsored athletes, experts, coaches and training influencers, these films will live on the ASICS Instagram account, offering a feed of useful content. Train-offs – Emphasizing the competitive spirit in sport, the campaign will also feature 'train-offs,' short films in which athletes – from pros to influencers to everyday athletes – demonstrate how hard and far they can train, and then challenge each other to train-offs all posted to #wantitmore. As the year progresses, ASICS will shift from sponsored-athlete train-offs toward challenging the world to try to 'out-train' its elite athletes.
"With the 'WANT IT MORE' campaign, ASICS aims to inspire and motivate athletes to reach their goals," said Paul Miles, Senior General Manager, Global Brand Marketing Division, ASICS Corporation. "We know success in sport comes from the human pursuit to take performance to a whole new level. Through this effort, ASICS celebrates the passion that connects athletes of all levels, from professionals to everyday warriors, and shares that spirit across the world." (Web Site) www.asics.com
_____________________________________________________________________________________________________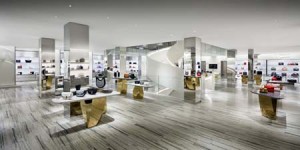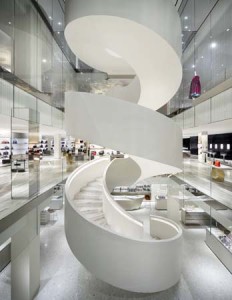 Barneys New York Opens New Flagship Store At Historic Chelsea Location
Barneys New York, the luxury specialty retailer, has completed its new downtown flagship. The opening in Chelsea on 7th Avenue between 16th Street and 17th Street marks the return of the store to the same block that the company was founded on in 1923, and where it maintained an iconic presence through the late 1990's. The store will occupy almost an entire city block giving a new presence to the 7th Avenue streetscape, and offering a unique and timeless luxury shopping experience for downtown customers. Designed by award-winning New York-based architectural firm Steven Harris Architects, the new 55,000 square foot flagship, spanning five floors, will include men's and women's RTW, footwear, accessories, cosmetics, a Blind Barber barbershop, and a Freds restaurant, with a luxurious and modern aesthetic consistent with the Barneys New York brand.
While Barneys New York returns to its original roots, the architecture, technology, services and overall experience reflect the ever-evolving modern store it has become today. State of the art technology and mobile applications enhance the selling experience; beauty and shopping services will cater to those who value time as a luxury; and the restaurant is a nod to Freds on Madison Avenue, but with a menu all its own that emphasizes drinks and small plates. The Downtown flagship will carry the curated and discerning edit of merchandise for which Barneys New York is known, and will reflect a neighborhood luxury shopping experience.
"The opening of our new Downtown flagship is a unique homecoming for Barneys New York," said Barneys New York CEO Mark Lee. "Born as a single brick and mortar location over 90 years ago, Barneys New York returns to the same New York City block as a modern 21st century retail force that will offer the downtown customer a unique and unprecedented customer experience."
"The store is completely unique compared to any other store downtown. It is subtle but inordinately luxurious," said Steven Harris. "We wanted to create a calm and tranquil environment with a neutral, but richly varied color palate that truly highlights the merchandise."
The exterior of the Downtown flagship store is defined by the 170 foot stainless steel marquee running along the 7th Avenue façade and wrapping the corner of 16th Street. The striking store front provides ample space for Barneys' world-renowned window displays, with two feature windows on 7th Avenue, and three additional windows providing views into the store. To further elevate the shopping experience in the Downtown flagship, Barneys is using state-of-the-art technology to integrate digital aspects into the brick and mortar store. Barneys is the first luxury retailer to launch iBeacon technology as a way to share rich multimedia content like videos, look books and designer interviews to inform and entertain the customer. Beacons throughout the store have the ability to deliver to a customer's mobile device to send personalized recommendations of content from The Window, Barneys' luxury editorial site, to users who choose to opt-in for this experience. The use of iBeacon technology creates a seamless and efficient shopping experience for the knowledgeable Barneys customer. (Web Site) www.barneys.com
_____________________________________________________________________________________________________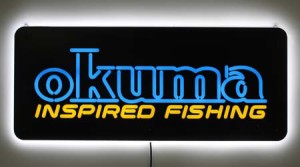 Okuma Fishing LED Sign Features Simulated Neon Graphics
Okuma Fishing Tackle, a well-respected manufacturer of fishing reels, rods and lures, wanted potential customers to know that when they see a Okuma LED sign in the window they would be just one step closer to catching the one that got away. The Okuma Fishing LED Sign features backlit graphics that are illuminated with super bright LEDs. Simulated Neon style graphics mimic the look of actual Neon.
The Sign increased awareness of brand, brand image, increase of in-store sales and store partnership. It was manufactured by Enhance America, Mira Loma, CA. (Web Site) www.enhanceamerica.com
_____________________________________________________________________________________________________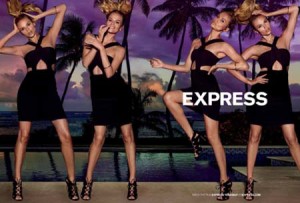 EXPRESS Unveils Spring 2016 'EXPRESS YOURSELF' Campaign
EXPRESS has launched its Spring 2016 Campaign, "EXPRESS YOURSELF," starring high-profile model Natasha Poly. EXPRESS partnered with world-renowned photographers Inez and Vinoodh to deliver a fresh, leading-edge approach to its Spring 2016 Campaign, which captures the essence of the EXPRESS girl-effortlessly stylish, sexy and confident.
"We know our customer loves to express herself and that fashion plays an important role in how she achieves her individual style," said Elizabeth Crystal, Chief Marketing Officer at EXPRESS. "Inez and Vinoodh evoke a dynamic spirit in their images, and we love how they captured Natasha's innate beauty and playful side."
"The EXPRESS girl is young, cool, confident and a lot of fun. She dances through life, thrilled at where she is and for what lies ahead," said Inez and Vinoodh. "We wanted our images to be expressive, revealing a loving-life kind of enthusiasm and a cool sense of style." (Web Site) www.express.com
____________________________________________________________________________________________________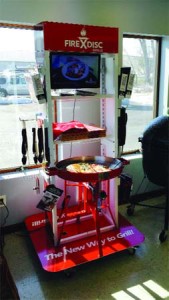 FireDisc® Grills Introduces In-Store Merchandising Program
Texas-based FireDisc® Grills, which specializes in the design and manufacturing of the world's most the innovative, high-quality and versatile outdoor grills and accessories, is supporting sales with a highly effective in-store point-of-purchase merchandising program. In the past year retail doors carrying FireDisc® products have expanded from three hundred to five hundred, with more coming on board each month.
The highly versatile FireDisc® moveable display which showcases a grill, an assortment of accessories and features an embedded educational product and cooking demonstration video, has increased turns by an astounding fifty percent. The fixture not only educates consumers about the product range and use, but also offers retailers the added bonus of mobile versatility – as they are afforded the ability seamlessly move the display to accommodate ever-changing merchandising updates in their store. FireDisc® Grills has also kick-started retailer incentive programs such as their Demo Grill Program enabling stores to receive credit for their demo grills. Retailers understand the best pathway to strong sell-through is to be able to show grills in-use.
"As more and more people are exposed to our grills we will continue to capture more of the grilling market," said Bob Franke, VP of Sales and Marketing, FireDisc® Grills. "The FDG team continues to innovate on all fronts, product, merchandising and brand recognition. Driven by our founders Hunter and Griff Jaggard, who inspire us to never settle for the ordinary, we continue to strive to bring to market the highest quality, most innovate portable grills out there." (Web Site) www.firediscgrills.com
_____________________________________________________________________________________________________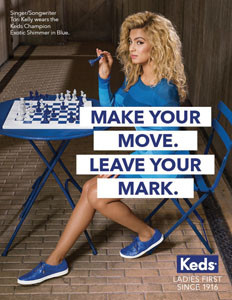 Keds Collective Campaign Launches Featuring Notable Female Tastemakers
Keds® is marking its centennial milestone with the launch of the new Keds® Collective, a curated group of celebrated industry leaders who embody the brand's overarching commitment to powerful women, creativity and self-expression. Embracing the brand's Ladies First Since 1916 platform, the Keds Collective features a diverse group of notable tastemakers including actress Allison Williams, award-winning singer Ciara, and Grammy-nominated breakout musical artist Tori Kelly, as well as other illustrious members from the fashion, music, art, and technology sectors.
"As we celebrate our centennial year, we are thrilled to introduce the world to the new Keds Collective, a group of inspiring women who have made a significant impact in their respective industries," said Chris Lindner, president, Keds®. "The members of the Keds Collective mirror the individuality and everyday triumphs of the women in the world who wear our sneakers-celebrating female empowerment, individuality and following your own path to success."
The Keds Collective unites a premier group of female creative entrepreneurs and multi-faceted talents who possess an authentic love for the brand and alignment with its dedication to women. Allison Williams joins the Collective as creative director and star of the brand's two video shorts, titled "Woman's Touch" and "Uncharted Territory," and Ciara will collaborate on a signature shoe design that will be available at retail. Additional members include co-founder of Wearable Experiments Billie Whitehouse, musician and actress Soko, model Cailin Russo, blogger, actress and style icon Jamie Chung, and K-pop star Krystal Jung.
The Spring 2016 ad campaign will feature the famous faces of the Collective modeling new product offerings alongside powerful messages such as, "We'll disarm you with our beauty, brains, and whimsical prints." The Keds Collective will represent a 1 billion strong social audience and mindset of international consumers and collaborators that will be touched through special product collaborations, event activations, and digital campaigns. For Spring 2016, Keds will introduce several new product innovations including the Keds Custom Studio, which hands over the design reigns to consumers and offers an opportunity to customize a pair of Keds® with exclusive patterns and materials. The studio will also bring to life each member of the Keds Collective's own personal designs for consumers to peruse. New product stories for 2016 will feature fresh takes on the classic Keds Champion, innovative new fabrics and textiles, as well as the announcement of several exciting collaborations and retail partnerships. (Web Site) www.keds.com
_____________________________________________________________________________________________________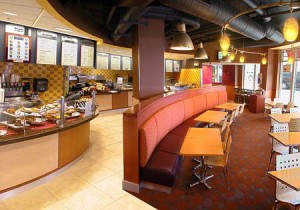 Finagle A Bagel Introduces New Brand Reimaging And Store Design
Finagle A Bagel needed a brand reimaging to strengthen its identity and customer experience to compete with other fast-casual bakery concepts and their welcoming environments. A new fast-casual store design was also created to attract new customers.
King-Casey employed its proprietary COZI® (Customer Operating Zone Improvement) methodology to develop strategic customer zones that optimize operational efficiencies and the customer experience. This strategic discipline was applied throughout the new cafe environment. Two distinct order and pay zones were created to improve speed of service and thru-put during peak times. A limited menu order and pay zone was created to service customers only wanting coffee, bagels and bakery items, and a second order and pay zone was developed to service customers wanting a more complete meal. A separate Grab & Go zone was created and strategically positioned at the entry zone to optimize customer awareness and accessibility. Zone merchandising and communications were integrated into the new environment and strategically placed and staged in key customer zones to achieve maximum readability and drive sales of key menu items. Different dining zones were also created to satisfy a variety of customer types, their dining moods and time constraints. A separate, limited menu order and pay zone was created to improve speed of service and customer thru-put during peak times. The Finagle fast-casual store design King-Casey developed has attracted new customers and has helped build the brand's lunch and dinner dayparts through increased sales of high margin signature items. It has also generated increased business throughout the day as customers spend more time lingering and socializing. (Web Site) www.king-casey.com
_____________________________________________________________________________________________________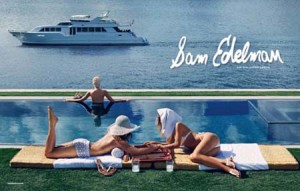 Sam Edelman Debuts Spring 2016 Advertising Campaign
Sam Edelman has gone back to its roots for spring 2016, calling upon photographer Kelly Klein to shoot the brand's latest ad campaign. The Sam Edelman iconic Gigi thong sandal is featured as the hero product of the campaign, and is shown in an array of spring colorways. Images from the campaign will be incorporated into in-store signage.
"This series of images embodies the aspirational essence of our brand," said Sam Edelman, designer, founder and division president for the Sam Edelman division of Caleres. "We want to inspire our customer to live life well, with effortless style." (Web Site) www.samedelman.com
_____________________________________________________________________________________________________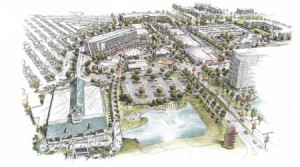 ONE DAYTONA Welcomes First P.F. Chang's To Daytona Beach, FL
ONE DAYTONA, the planned mixed-use and entertainment destination across from Daytona International Speedway set to open in 2017, welcomes P.F. Chang's. Its first location in Daytona Beach, P.F. Chang's will become part of ONE DAYTONA's high-energy Victory Circle with an approximately 5,500-square foot space featuring indoor and outdoor upscale dining. With dishes and flavors inspired by the intersection of history, food and culture across Asia, its scratch kitchen menu serves fresh ingredients made by hand for lunch and dinner, alongside a progressive wine list, innovative cocktails, house-made ginger beer and freshly brewed loose-leaf teas.
"We're thrilled to enter the growing Daytona Beach market and believe ONE DAYTONA is an ideal location," said Wayne Jones, President / COO, P.F. Chang's. "We are excited to welcome new guests to experience our unique Asian-inspired cuisine and will be a committed partner to the surrounding community."
"P.F. Chang's is in the upper echelon of the casual restaurant category and a key tenant for ONE DAYTONA," said ISC CEO Lesa France Kennedy. "We welcome them to the community with open arms."
_____________________________________________________________________________________________________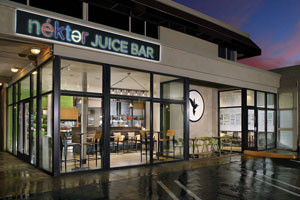 Netker Juice Bar Launches National Franchise Initiative
Nekter Juice Bar, a leading innovator of the modern juicing revolution with an appealing array of natural, fresh and cold-pressed juices, smoothies, and acai bowls, plans to grow the concept to as many as 300 franchise and corporate locations during the next five years. The growth plan will leverage new product offerings, a strengthened infrastructure including enhanced operations, marketing and employee training programs, and an updated restaurant design that all combine to create a heightened and engaging guest experience.
Nekter Juice Bar was founded in 2010 by Steve and Alexis Schulze with the goal of reinventing the juice bar concept by making it a modern, inspiring, lifestyle experience with affordable, accessible and above all, great tasting menu offerings. Guests can choose from a wide range of menu items or can customize their choices to their specific needs.
The past five years have been spent perfecting the concept, developing and refining processes to enable successful expansion beyond the current 52 locations in California, Arizona, Nevada, Texas, and Colorado. Nekter looks to fill in existing territories and strategically enter new markets in the United States.
"As consumers across the country continue to embrace healthy living, Nekter Juice Bar offers a healthy foundation of natural and fresh menu offerings at affordable prices that our guests can enjoy on a daily basis," said Steve Schulze, co-founder and CEO, Nekter Juice Bar. "We were unwilling to compromise our standards for the sake of rapid growth, and have spent the past five years refining our model. We look forward to bringing 'The Nekter Life' to more communities in the U.S. and welcome franchise partners, who are as passionate as we are about inspiring others to live more healthful lives."
Working with award-winning Valerio Architecture and Design, Nekter has transformed its restaurant design to better convey the essence of the brand, its vision and its healthy menu offerings. The appealing, warm and inclusive modern farmhouse design includes new back-of-the-house efficiencies to speed service.
_____________________________________________________________________________________________________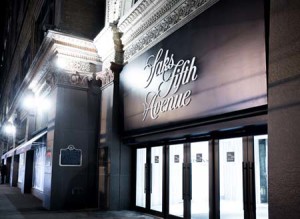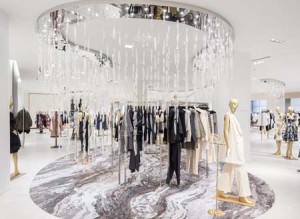 Saks Fifth Avenue Opens In Toronto Canada
Saks Fifth Avenue has opened its first stores in Canada including CF Toronto Eaton Centre and CF Sherway Gardens. Both Saks Fifth Avenue stores will offer extraordinary top-tier brands, including: women's advanced and emerging designer ready-to-wear, men's sportswear, tailored clothing and contemporary sportswear, along with designer handbag shops, a 10022-SHOE salon and extensive jewellery and beauty selections. Select brand offerings include: Dior, Valentino, Louis Vuitton, Saint Laurent, Chloé, Céline, Prada, Alexander McQueen, Stella McCartney, Givenchy and Alaïa.
Saks Fifth Avenue is launching a major service initiative, debuting in Canada. This will include Saks at Your Service, a shopping service that brings the best of Saks directly to a client's home, office, or hotel, anytime and anywhere. Saks Fifth Avenue will also introduce Toronto to The Fifth Avenue Club, a private shopping destination for men and women featuring trained consultants for personalized styling. Additionally, customers can enjoy a makeover with a Saks expert – every cosmetics station will be staffed with artists to help prepare for a night out or give a makeup master class. Customers can also get on-the-go facials, fragrance personalization, red carpet treatments and more at every beauty counter. Both stores will have a robust calendar of special events, such as fashion shows, personal appearances by designers and trunk shows.
"It is a thrilling moment opening our Canadian flagship store. We are so excited to bring the best of Saks to Toronto," said Marc Metrick, President of Saks Fifth Avenue. "After more than two years of planning, our entry into Canada is truly a milestone for our company. We cannot wait to bring the Saks experience of an elegant edit of the best designer names, coupled with distinctive, personalized service to Toronto."
_____________________________________________________________________________________________________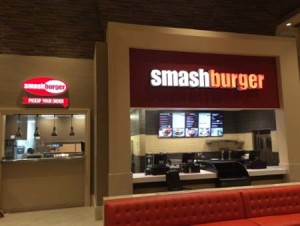 Smashburger Rolls-Out With Plans To Expand Presence In Casinos
Smashburger, the rapidly expanding better burger restaurant known for its fresh, smashed to order burgers, plans to add additional casino locations across the country. The following restaurants are scheduled to open in spring and fall of 2016, bringing the brand's Casino-based location count to four restaurants.
Harrah's Laughlin – Located at the north end of Harrah's Laughlin, Smashburger is slated to open in Spring of 2016. The restaurant will offer seating for 112 casino guests. Smashburger will be the first fast-casual restaurant in the Harrah's Laughlin casino.
Rio All-Suite Hotel & Casino Las Vegas -Located in the Masquerade Village inside Rio All-Suite Hotel & Casino, this will be Smashburger's third location at a Caesar's Entertainment resort. The restaurant will offer seating for 68 casino guests. This location will have upgraded restaurant design features such as a new façade cladding system with wood planks to brighten up the restaurant. Smashburger plans to open in Fall of 2016.
"As we continue our rapid expansion into markets across the country, non-traditional locations like casinos are an important addition to the pipeline," said President and CEO, Scott Crane. "Providing casino visitors with great made-to-order burgers in a fast and efficient manner is exactly what we're built for. After seeing the success we've had at our other casino locations, we knew these two new locations were a great fit and we're excited about the opportunity they will bring to our brand."
From fine dining to fast casual, the casino dining environment is hyper-competitive as Smashburger has adapted the menu at its casino locations to offer variety, quality and convenience to casino diners, including adding breakfast options to its lunch and dinner menus for guests looking for an early bite before hitting the gaming floor. Aside from 100% Certified Angus Beef® burgers, the menus will offer grilled or crispy chicken sandwiches, entrée salads, and a selection of premium sides. Both casino locations will also offer a variety of beer.
"We are very excited to have Smashburger as a part of our food lineup here at Harrah's Laughlin that will offer our guests and the local market a new experience with an upscale burger option" said Brad Belhouse, Sr. Vice President and General Manager of the property. "Casino customers crave a high-quality experience at a fast pace. There's more demand for fast, outstanding service and food, and we feel Smashburger is the perfect partner to fit this demand."
_____________________________________________________________________________________________________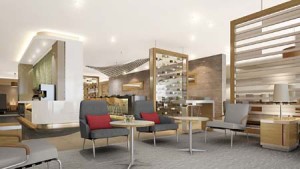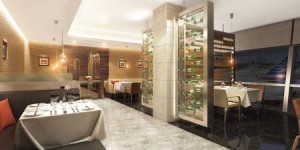 American Airlines Introduces Flagship Dining
American Airlines (AAL) created the first airport lounge as a retreat for customers in New York in 1939, and now it is reimagining the lounge experience in 2016 and beyond with the introduction of Flagship Dining. A first for any U.S. carrier, American will introduce a one-of-a-kind, pre-flight meal with full tableside service and elegant dining at select gateway hubs, including: New York's John F. Kennedy Airport (JFK); Dallas/Fort Worth International Airport (DFW); Los Angeles International Airport (LAX); and Miami International Airport (MIA). Starting this spring, American will redefine its exclusive Flagship Lounge locations at JFK, LAX and Chicago's O'Hare International Airport (ORD), with more expansive spaces, more modern furnishings and access for more premium customers. The elevated Flagship Lounge experience will make its debut at DFW, MIA and Philadelphia International Airport (PHL).
"We're investing more than $3 billion in every aspect of the travel experience – whether that's in our airports or in the cabins of the most modern fleet in the industry – because we want customers to choose American Airlines every time they fly," said Andrew Nocella, American's Chief Marketing Officer. "Flagship Dining is something no other U.S. carrier has offered, and this separates us from the competition. It makes American a clear choice for the customers who expect a refined, personal touch when they fly."
Scheduled to open in early 2017, the Flagship Dining experience will debut at JFK, offering complimentary, full-service tableside dining with seasonal menus. Fresh, locally-sourced ingredients will be curated by a New York-based Executive Chef. Throughout 2017, Flagship Dining will be introduced at gateway cities that deliver American's award-winning international three-class service on its Boeing 777-300ER – DFW, LAX and MIA. While Flagship Dining will provide the same personalized service, each location will reflect the personal flavors of its own Executive Chef. In 2017, First Class customers on American's three-class international and transcontinental flights will have exclusive access to Flagship Dining.
"We want our customers to have a luxurious escape no matter the reason for their trip," said Fernand Fernandez, American's vice president – Global Marketing. "Our goal is to deliver chef-driven creations and local flavors, giving customers a five-star restaurant experience when they travel. The only thing left to do is board the plane."
_____________________________________________________________________________________________________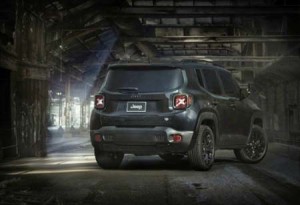 FCA US Launches Co-Branded Partnership With Warner Bros. Pictures' Batman v Superman: Dawn Of Justice
FCA US LLC and Warner Bros. Pictures are joining forces in a one-of-kind co-branded partnership to mark the premiere of the highly anticipated debut of Batman v Superman: Dawn of Justice (opening nationwide in theaters on March 25, 2016). The unique alliance includes the introduction of the all-new 2016 Jeep Renegade Dawn of Justice Special Edition (available now in dealerships across the country), in addition to branded television spots with the Jeep and Dodge brands, and social/digital extensions creating consumer engagement leading up to the film's premiere.
"Thanks to an extensive brand and product portfolio, we were able to address every automobile need for the movie including Jeep, Dodge, Chrysler, FIAT, Alfa Romeo and Maserati, and from our sister company CNH Industrial, Iveco heavy-duty commercial vehicles," said Olivier Francois, Chief Marketing Officer, FCA Global. "With much of the film's production taking place in our own backyard of Detroit, our ability to creatively collaborate with the WB team reached new heights. The product integration was so organic to the filmmakers' vision and storyline, all we had to do was incorporate scenes from the movie for our commercials."
"Our partnership with Warner Bros. and the highly anticipated Batman v Superman: Dawn of Justice film allows us to expose the Jeep Renegade and its best-in-class capability to an incredibly vast audience," said Mike Manley, Head of Jeep Brand – FCA Global. "The new Jeep Renegade Dawn of Justice Special Edition boasts a unique, dark appearance package for the most capable small SUV that we're confident consumers – including millions of moviegoers – will love."
Available in Granite Crystal or new, exclusive Carbon Black exterior paint colors, the Jeep Renegade Dawn of Justice Special Edition features new 18-inch Gloss Black wheels with Gloss Black accents around the exterior. The Jeep Renegade Dawn of Justice Special Edition models with Granite Crystal paint also feature a two-tone Gloss Black roof. A unique exterior badge hints at the inspiration for this special-edition Jeep SUV.
Inside, the Jeep Renegade's blacked-out theme continues with a black interior, black premium cloth seats and High Gloss Black finishes. Metal Diamond accents are found throughout on key touch points such as the shifter knob and door handles. Social and digital extensions for the Jeep brand will run across Facebook and Twitter, in addition to Instagram, which will feature Heroes Around Town, following the all-new 2016 Jeep Renegade Dawn of Justice Special Edition at locations where the movie was filmed in areas around Detroit, Michigan.
_____________________________________________________________________________________________________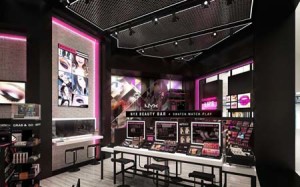 NYX Professional Makeup Opens First Digitally-Enabled Store On The East Coast
NYX Professional Makeup has launched its first retail location on the East Coast at the Willowbrook Mall in North New Jersey. The NYX Professional Makeup stores encourage everyday makeup artistry by offering a complete line of affordable professional makeup.
After receiving rave reviews with make-up lovers in Los Angeles and around the globe, NYX's first East Coast opening marks their continued global expansion plan.
"We are so excited to now offer our East Coast consumers an opportunity to experience NYX through an interactive and digitally inspired environment," said Scott Friedman, NYX Cosmetics CEO. "When consumers walk-in, they will be immersed in the colorful, creative world of NYX with a series of innovative technologies to assist in education and inspiration from the global beauty community."
NYX flagship stores serve as an extension of its current retail distribution, combining digital technology with a hands-on self-learning environment that provides consumers with a completely new NYX experience. In keeping with its heritage as a truly digital brand, the NYX stores feature a series of innovative technologies designed to assist the makeup shopper in finding education and inspiration from the global beauty community. The NYX Beauty Bar is an interactive makeup station featuring custom NYX video tutorials and products for customers to recreate new and trending makeup looks. Customers can also upload their best selfies for a chance to be featured on the Instafeed digital walls in NYX stores. The new NYX Professional Makeup stores are truly a playground for beauty junkies who love to have fun with makeup. NYX Professional Makeup will continue to expand its retail footprint nationwide and globally throughout 2016.
____________________________________________________________________________________________________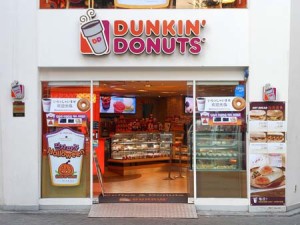 Dunkin' Donuts Opens New Non-Traditional Locations From Coast-To-Coast
Dunkin' Donuts, America's all-day, everyday stop for coffee and baked goods, has opened 62 new non-traditional locations across the country in 2015 and will continue its non-traditional expansion in 2016. Part of this coast-to-coast expansion included three new locations in California, including one non-traditional restaurant at the Los Angeles International Airport in Terminal 4, as well as at the Naval Medical Center and Marine Corps Air Station Miramar, both based in San Diego. Dunkin' Donuts' non-traditional offerings are located at airports and other mass transportation terminals, casinos and resorts, hospitals, stadiums, grocery stores, military bases, and colleges and universities.
"Non-traditional units help introduce the Dunkin' Donuts brand to new guests and markets nationwide, while also providing our existing customer base with greater access to our products as they embark on their daily activities," said Chris Burr, director of non-traditional development, Dunkin' Brands. "As we grow in 2016 and beyond, we will continue to expand our presence in this sector and conveniently deliver high-quality food and beverages in a welcoming environment, quickly, and at affordable prices."
_____________________________________________________________________________________________________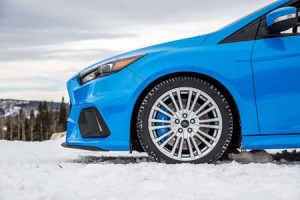 Focus RS Drivers Can Shred Snow With First-Ever Factory Winter Tire Package
Customers of Ford's all-new all-wheel-drive 350-horsepower Focus RS will now be able to order a fully certified winter tire kit for great driving enjoyment in the snow. The Focus RS Winter Wheel & Tire Package offers customers a unique set of wheels and tires – the first time an original equipment manufacturer is making a check-the-box winter tire option available in North America.
"We started this project knowing what our RS customers really want out of their cars," says Adam Wirth, chassis supervisor, Ford Performance. "This tire package allows RS owners to continue spirited driving even in the snow."
Ford Performance developed this package so the most demanding Focus customers can be outfitted with optimum equipment for winter conditions. The challenge was that normal vehicle testing procedures require certification with production wheels and tires; winter-only standards had never been authored. To bring this package to owners, the first step Ford Performance had to undertake was creating a new set of standards specifically suited for brutal winter conditions. The Ford Performance All-Wheel Drive fitted to Focus RS will take full advantage of these new winter tires. Focus RS Winter Wheel & Tire Package is available only in North America – a $1,995 option. For customers in Canada, the package comes standard on Focus RS. The Focus RS arrives at dealerships in North America this spring.
_____________________________________________________________________________________________________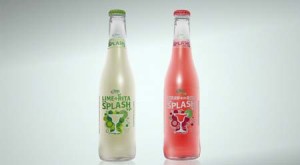 Anheuser-Busch Launches Lime-A-Rita Splash
Lime-A-Rita has introduced Lime-A-Rita Splash – a refreshing new take on the traditional margarita. Lime-A-Rita Splash will allow consumers to treat themselves and indulge in "margarita moments" more often. Splash provides consumers with a variety of choices and taste experiences for any occasion.
"When it launched in 2012, Lime-A-Rita shook up the Flavored Malt Beverage category, and has proven to be one of the most successful innovations within the beer industry, to-date," said Mallika Monteiro, senior director of Lime-A-Rita. "With the introduction of Splash, Lime-A-Rita continues to reinvent the category as a convenient cocktail solution that helps our consumers extend the weekend, and treat themselves to a margarita whenever they choose."
_____________________________________________________________________________________________________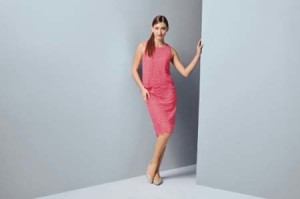 Belk Unveils Kaari Blue Collection For Modern Southern Women On The Go
Charlotte, N.C.-based Belk, the nation's largest family owned and operated department store company with close to 300 Belk stores located in 16 Southern states, is introducing its new Kaari Blue collection for modern Southern women on the go. Belk's new Kaari Blue collection features vibrant dresses in a variety of patterns, colors and shapes. Sold exclusively at Belk, Kaari Blue features patterns that are crisp, vivid and easy to wear.
"Our customers have been asking for modern contemporary styles that can take them from office to evening in smart, streamlined silhouettes that put feminine first," said John Thomas, executive vice president of private brands at Belk. "Kaari Blue's quality and subtle details, such as bows and hardware accents, make all the difference for busy women who want to make a statement, not a scene. We are excited to introduce our customers to Kaari Blue – fashion designed exclusively for them here in the South."
_____________________________________________________________________________________________________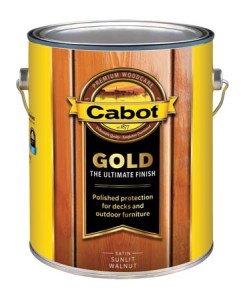 Cabot Exterior Woodcare Launches New Cabot Gold Finish
Cabot Woodcare, a leading supplier of top-quality stains and woodcare products, is launching a new luxurious finish, Cabot Gold, that blurs the lines between indoor and outdoor living with features that give homeowner's what they really want – beauty. The new product will be available at home improvement retailers beginning this spring.
Perfect for decks and outdoor furniture, Cabot Gold mimics the appearance of interior hardwood floors outdoors for a luxurious look through two coats. The first coat penetrates, while the second coat adds dimension as it seals, to protect against UV sun damage, extreme temperatures and rain and moisture. Cabot Gold is available in four different stain colors including Sun-Drenched Oak, Sunlit Walnut, Fireside Cherry and Moonlight Mahogany.
"We're excited to launch Cabot Gold, a product that can stand up to weather's extremes and makes your deck or patio just as comfortable and welcoming as the indoor rooms of your house," said Russ Neale, Director of Product Marketing for Cabot. "Cabot Gold provides a unique, polished look and allows you to use one single product for penetrating and sealing."
_____________________________________________________________________________________________________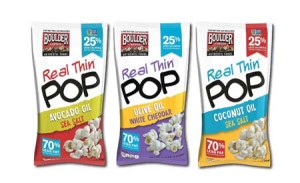 Boulder Canyon® Introduces Guilt-Free Popcorn
Boulder Canyon Authentic Foods' new Real Thin™ Pop line of ready-to-eat popcorn features premium oils, including olive, avocado and coconut, and seasonings that are applied with a revolutionary new method (compared to traditional tumble mixing), resulting in a full-flavor snack experience that has remarkably fewer calories and fat than the leading popcorn brands. Boulder Canyon Real Thin Pop stands apart from the numerous guilt-free salty snacks on the market today not only because of its rare combination of full-flavored taste and low-calorie impact, but the fact that this has been achieved using only real food ingredients and a minimally-processed approach to manufacturing. Available in three varieties, including Olive Oil/White Cheddar, Avocado Oil/Sea Salt and Coconut Oil/Sea Salt, Real Thin Pop is arriving at leading grocery stores and supermarkets nationwide. This new product launch represents a further diversification of the Boulder Canyon brand into non-potato chip categories, a response to growing consumer interest in better-for-you snacks under the Boulder Canyon name. Real Thin Pop will appeal to a booming number of ready-to-eat popcorn fans in the U.S., sales of which surged to over $850 million last year.
_____________________________________________________________________________________________________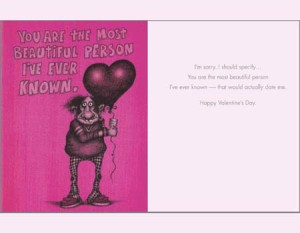 Bald Guy Greetings Launches Greeting Card Line That Tells It Like It Is
Two award-winning ad men whose work have contributed to some of the most entertaining and memorable American ad campaigns from the Budweiser lizards to Got Milk, have broken away from the constraints of agency life with the launch of Bald Guy Greetings. A blatantly expressive line of cards with Sean Farrell's awkward monsters and sweetly strange characters and Ian Kalman's smart text was developed for those who don't mince words. The cards are now available in 1700 Target stores and more than 500 independent retailers nationwide. "A card company that tells it like it is," Bald Guy Greetings covers every occasion one might imagine including off beat greetings like Let's Grab a Drink Sometime, Sorry to Hear about Your Breakup, Congrats on your Sex Change, Sorry to Hear You Lost Your Job and Happy Groundhog Day.
_____________________________________________________________________________________________________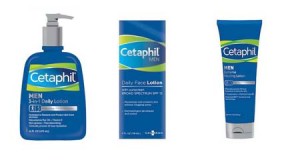 The Cetaphil® Brand Introduces NEW Cetaphil® Men
Galderma Laboratories, L.P., makers of Cetaphil®, a brand recommended by more dermatologists than any other brand of cleansers and moisturizers, has expanded the brand to include the launch of NEW Cetaphil® Men. The seven new products that make up the Cetaphil® Men product line complement the Cetaphil Family, offering an extensive line of solutions to clean, moisturize and protect men's skin.
"The introduction of Cetaphil® Men further amplifies the Cetaphil Brand's mission to provide the most effective and comprehensive skin care products to the consumer. After the successful launch of Cetaphil® Baby in 2015, Cetaphil® Men is a great addition to our skin care family," said Miles Harrison, President and General Manager at Galderma for North America. "Cetaphil has been a trusted brand by consumers and dermatologists for over 65 years, and with the growth of the industry and the growing male consumer demographic, creating a line curated for their needs was the next phase in offering targeted skin care to our current fan base and to new consumers."
_____________________________________________________________________________________________________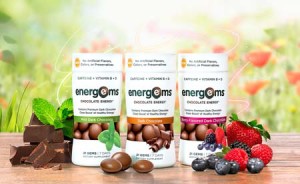 Energems Chocolate Energy Supplement Hits Walmart Stores Nationwide
Dark chocolate energy supplement Energems are now available in select Walmart stores across the country in Mint and Dark Chocolate flavors. At only 50 calories per serving, three Energems are equivalent to 133 mg of caffeine (i.e., a large cup of coffee) and contain antioxidants naturally found in dark chocolate.
"We're excited to partner with an American staple like Walmart," said General Manager of Energems, Kristopher Trust. "We appreciate that Walmart shares our goal of putting healthier, cleaner energy into the hands of consumers, and this partnership gives us both the capacity to do just that."
_____________________________________________________________________________________________________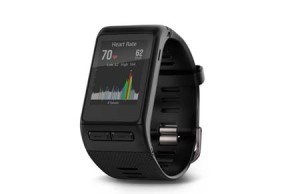 Garmin® Introduces vívoactive® HR GPS Smartwatch With Wrist-Based Heart Rate
Garmin has introduced vívoactive HR, a GPS smartwatch with Garmin Elevate™ wrist heart rate technology. The vívoactive HR helps keep track of active moments throughout the day, counting steps and floors climbed, intensity minutes, monitoring sleep and featuring built-in GPS-enabled sports apps for walking, running, biking, swimming, golfing, paddle boarding, rowing, skiing and snowboarding. The vívoactive HR uses 24/7 wrist-based heart rate data to calculate calories burned information as well as the intensity of fitness activities, providing proper credit for users' array of workouts. With the Connect IQ store, users can easily personalize their vívoactive HR with free apps, widgets, watch faces and data fields.
_____________________________________________________________________________________________________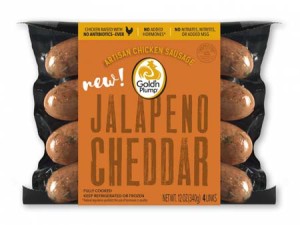 GNP Company Launches New Line Of Fully Cooked Chicken Sausages
GNP Company®, the Midwest's leading provider of premium natural chicken, is launching a new line of fully cooked artisan chicken sausages under its Gold'n Plump® brand-a name known for making good chicken its mission. The new offering packs the goodness of chicken into sausages that can easily be heated on the stovetop or grill for quick, convenient meals. Available for grocers' refrigerated sausage section in May 2016, the sausages are big on artisan flavor and come in five delicious combinations on-trend for today's diverse palates, including: Jalapeno Cheddar, Italian Cheese & Peppers, Spinach & Asiago, Hickory Smoked Apple and Bacon Gouda. Gold'n Plump Fully Cooked Sausages are made with premium-quality, boneless skinless thigh meat, from chickens that have been raised with no antibiotics-ever, and real ingredients. Plus, the new chicken sausages are free of monosodium glutamate (MSG), fillers, preservatives, nitrates/nitrites, gluten and artificial flavors and colors.
"Refrigerated dinner sausages are a high growth category, and consumers are looking for products offering leaner protein and adventurous flavors," said Sara Danforth, the new product development manager at GNP Company. "We see a significant opportunity for consumer demand for our new chicken sausage line."
_____________________________________________________________________________________________________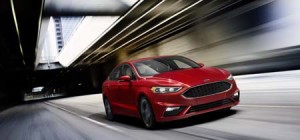 All-New Ford Fusion V6 Sport Helps Protect Against Potholes
While it's impossible to miss all potholes, Ford engineers have developed an advanced computer-controlled shock absorber system for the all-new Fusion V6 Sport, a 2017 model year vehicle, which significantly reduces that unpleasant feeling one gets when driving down a pothole-riddled road. The Fusion V6 Sport is the first Ford car equipped with a computer-controlled shock absorber system – or continuously controlled damping – as a standard feature. This advanced technology helps to protect your car and your wallet. Fusion V6 Sport is the first midsize sedan in its class to feature this technology.
"The new Fusion V6 Sport substantially reduces the harsh impact potholes often deliver," said Jason Michener, Ford continuously controlled damping engineering expert. "Our new pothole mitigation technology works by actually detecting potholes and 'catching' the car's wheel before it has a chance to drop all the way into the pothole."
_____________________________________________________________________________________________________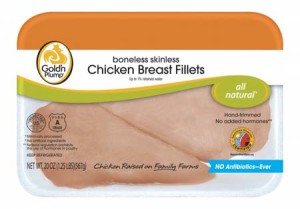 GNP Company® Adds 'No Antibiotics-Ever' And Humane Certified Attributes To All Natural Chicken Products
GNP Company®, the Midwest's leading provider of premium natural chicken, will be adding two new attributes to its All Natural chicken products sold under its flagship Gold'n Plump® brand. The attributes include "No Antibiotics-Ever" and the American Humane Certified™ farm program seal. The first Gold'n Plump products featuring both of these claims will hit store shelves in March, with more added in the summer. The company will gradually extend these attributes to the entire Gold'n Plump line, with the goal of all products to offer them by 2019.
"The demand for products raised humanely and with no antibiotics ever is growing," said Julie Berling, director of strategic communications and insights for GNP Company. "One study shows as many as 42 percent of chicken consumers say 'hormone- or antibiotic-free' is an important factor to them. And 92.6 percent of consumers find it very important to buy humanely raised meats."
_____________________________________________________________________________________________________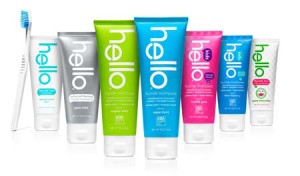 New hello Products Naturally Friendly Toothpastes Debut In Oral Care Aisle At National Retailers
hello® naturally friendlyTM oral care debuts new toothpaste options bringing smiles to kids and adults alike. Fluoride-free and SLS-free toothpastes for both kids and adults are now available, as well as hello extra whitening pure mint peroxide free toothpaste with fluoride. In addition to the new products, hello has updated its kids and adult toothpaste packaging to FSC-certified, responsibly-sourced craft paper boxes printed with soy inks. The unique designs feature bold colors and the brand's signature tone of voice, a blend of serious science with a wink. In addition to the new toothpastes, hello offers ADA approved fluoride kids toothpastes in bubble gum and blue raspberry flavors, and fluoride toothpastes in supermint and mojito mint flavors. Each hello fluoride toothpaste is proven to prevent cavities and strengthen enamel.
"We wanted to develop effective oral care that's as friendly as possible," said Craig Dubitsky, founder and CEO of hello products. "Some folks don't dig fluoride, SLS, or peroxide, so we set out to create new, naturally friendly options that folks wouldn't just use, but that they'd love. With ingredients like xylitol, stevia, aloe vera and erythritol, it's not just about what we took out, but what we put in."
_____________________________________________________________________________________________________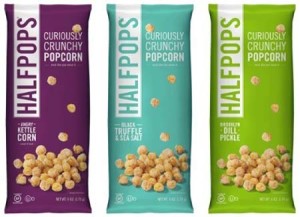 HALFPOPS Offers Three New Flavor Varieties
Halfpops, the innovative, crunchy half-popped popcorn snack, is expanding its line-up with three new flavor offerings, as well as rolling out refreshed product packaging and increased distribution. Now hitting store shelves, the three new flavors – Angry Kettle Corn, Black Truffle & Sea Salt, and Brooklyn Dill Pickle – join Halfpops' four existing delicious flavors and feature bold and vibrant packaging, in a tall, sleeker format that's perfect for on-the-go snacking. Plus, with significant increased distribution in the works, Halfpops fans will have easier access to all seven addictive flavors. Founded in 2011, Scottsdale-based Halfpops is just what it sounds like, half-popped popcorn. Both delicious and healthy, Halfpops takes many of the health attributes of popcorn but provides the crunch consumers look for in a salted snacks.
_____________________________________________________________________________________________________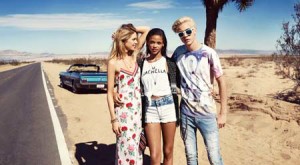 H&M Loves Coachella Collection Launches
H&M is teaming up once again with the Coachella Valley Music and Arts Festival, creating a co- branded collection for girls and guys under the claim #HMLovesCoachella. Catching the on- the-road vibe and aesthetic, H&M delivers a street-savvy collection infused with playfulness, ease, and a sense of belonging. The H&M Loves Coachella collection features a line-up of iconic pieces and freewheeling playfulness. The overall look is about personal style, mixing, not matching, and conveying a message of ease and freedom. For girls, the collection includes folksy blouses, beaded and fringed tops, allover print jumpsuits, denim cut-offs, and accessory essentials including floppy hats, sunglasses, and flat boots. Hemlines are short and embellishments provide a crafty tingle. For boys, it is all about printed T-shirts and mismatched shirts, bermudas, and denim shorts. For the second year, H&M will have a pop-up shop on-site in the H&M tent where festival goers can buy the exclusive collection, take a break from the heat, and enjoy an interactive social experience.
"Last year, H&M was the first brand to team up with Coachella to develop a clothing collection. The success was so rapid and so widespread, we decided to partner again to create an even richer offering this season. We love Coachella because we enjoy its democratic spirit and the bonding experience it creates. To us, Coachella is about using fashion and music to express energy and that is what is reflected in this collection," says Ross Lydon, designer at H&M.
_____________________________________________________________________________________________________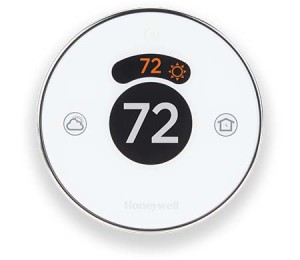 Honeywell Offers Second Generation Lyric Round™ Wi-Fi Thermostat
Honeywell offers the new second generation Lyric Round™ Wi-Fi Thermostat, now compatible with Apple HomeKit™ for control using Siri®, and easy integration into other current smart home ecosystems. The second generation Lyric™ thermostat features the same sleek aesthetic and intuitive features of the original, such as location-based, customized temperature control. It also can be easily integrated into other current ecosystems, such as Samsung® SmartThings™, and can link to many home products and services that customers choose, including those from Honeywell, such as the Lyric security system.
"The Lyric family continues to grow and improve, giving consumers the ability to be even more comfortable and in control of their homes with just one app," said Jeremy Eaton vice president of Honeywell's Home Comfort business. "Honeywell knows that people are busier than ever, which is why the new Lyric thermostat was designed to suit people's busy lives to keep them comfortable when they are home and save money when they are away."
_____________________________________________________________________________________________________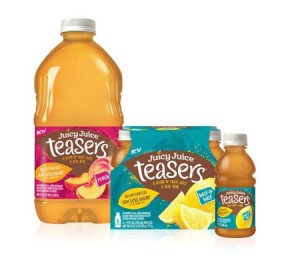 Harvest Hill Beverage Company Introduces Juicy Juice® Teasers™ Juice-Tea Blend
Harvest Hill Beverage Company is introducing Juicy Juice® Teasers™, the latest juice-tea blend innovation from the brand that millions of millennial parents grew up with and now serve to their own kids. Families living in the Southeastern U.S. will be among the first to get to taste Juicy Juice Teasers, a blend of fruit juice and decaffeinated tea.
"The idea behind Juicy Juice Teasers is deliciously simple and at the same time break-through," said Ilene Bergenfeld of Harvest Hill Beverage Company, maker of Juicy Juice. "By blending juice and tea, we've created a lower-sugar, refreshing beverage that tastes delicious. Our research found that older kids are looking for more beverage variety, but most options have sugar and/or caffeine. Juicy Juice Teasers is a beverage both moms and kids will reach for in the grocery store aisle and at home."
_____________________________________________________________________________________________________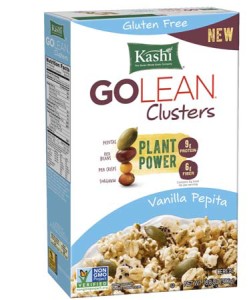 Kashi Debuts New GOLEAN Clusters
Kashi® is introducing GOLEAN Clusters Vanilla Pepita Cereal. Kashi GOLEAN Clusters Vanilla Pepita Cereal puts a new, progressive spin on the satisfying taste and texture of GOLEAN. Featuring a tasty blend of plant-powered ingredients that simply #GoTogether, like popped sorghum, rolled red beans, pea crisps, nutty pepitas and real vanilla, this light and crispy cereal provides inherent, balanced nutrition you'd expect from nature – such as good fats, fiber and phytonutrients. And with 9 grams of protein and 6 grams of fiber, it provides great nutrition to support your active lifestyle.
_____________________________________________________________________________________________________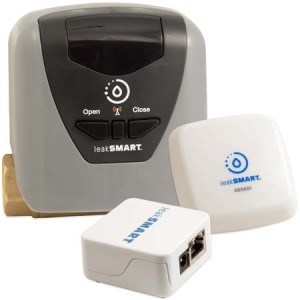 leakSMARTTM Water Leak Prevention Solution Integrates With Wink Smart Home Platform
leakSMARTTM, a leading water leak detection solution, has officially integrated with Wink, the platform that is the simpler way to a smarter home. Wink makes it easy for people to monitor, control, and automate their smart home by bringing together hundreds of products, including lighting, door locks and sensors, onto one platform. Now, Wink users can also control their home's main water supply within the same platform. The leakSMARTTM Valve and wireless and waterproof leakSMARTTM Sensors are a unique addition to Wink's ecosystem of compatible products. With leakSMARTTM and Wink, homeowners eliminate the threat of water damage in their homes by using this system to automatically shut off the water supply as soon as a leak is detected. They're also alerted of leaks with visual and audible alarms, as well as via smart device app alerts and notifications.
_____________________________________________________________________________________________________
Kettle Kups™ Soups For Single Serve Brewers Adds International French Onion Soup Flavor
Building upon their success with the introduction of their first three flavors, Kettle Kups™ Soups for Single Serve Brewers, a Powers Foods brand, is adding International French Onion Soup. Its French Onion Soup includes hearty meat flavors with the robust taste of sweet California onions. Kettle Kups is all-natural, Keurig 2.0 compatible, has no MSG, and is gluten-free and allergen free. Kettle Kups soups for single serve brewers can be found in more than two thousand Safeway/Albertsons stores in the Southwest, Rocky Mountain states, mid-Atlantic states and New England.
_____________________________________________________________________________________________________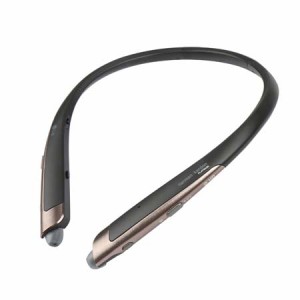 LG To Unveil The Tone Platinum™ Featuring Sound Technology Of Harman Kardon
LG Electronics (LG) will unveil its newest addition to the TONE Series, the TONE Platinum, at next week's Mobile World Congress. Not only does the new wireless stereo headset feature sleek and ergonomic curves for wearing the headset for hours without discomfort, the TONE Platinum together with the sound technology of Harmon Kardon, gives listeners powerful sound optimization, clear voice and vocals and full-bodied sound. Designed for avid music lovers and professionals alike, the TONE Platinum comes with up to 10 hours of music time and 11 hours of talk time. And with user friendly controls, you can easily navigate music play options, manage calls and power the headset.
"We are excited to collaborate with LG on the LG TONE Platinum," said Michael Mauser, executive vice president and president of Harman's Lifestyle Division. "Harman Kardon has over 60 years of experience creating premium audio and ground-breaking sound technologies. When a product like the LG TONE Platinum carries the Harman Kardon name, it is confirmation that the device will offer class-leading audio quality and outstanding design."
____________________________________________________________________________________________________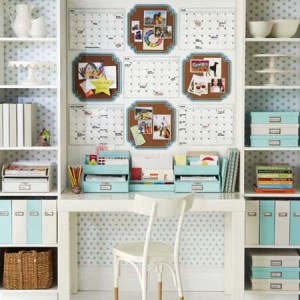 Office By Martha Stewart™ Launches Exclusively In Staples Stores
Sequential Brands Group and Martha Stewart have launched Office by Martha Stewart™, a line of office products available exclusively in select Staples retail stores. The Office by Martha Stewart collection features organizing products and accessories that are perfect for offices, homes, and small businesses, including Discbound™ notebooks, message boards, folders, and Stack+Fit™ storage solutions. Each product has a clean, contemporary design with an emphasis on function and versatility, making the line easy to customize to your personal work style. The Office by Martha Stewart product line is available in three organizing styles: The Designer, The Organizer, and The Working Parent.
"We're excited about the new beautiful Office by Martha Stewart collection and our collaboration with Martha Stewart who is a true expert in organization and design," said Liz Haesler, Senior Vice President, Office Supplies, Machines, Furniture and Breakroom, Staples. "The collection provides our customers with inspiration to manage their office or home command center in an incredibly stylish and functional manner."
_____________________________________________________________________________________________________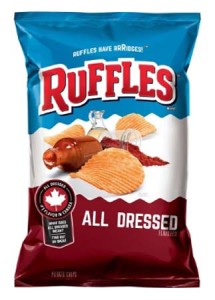 Ruffles Brand Brings All Dressed To The U.S. Market
Ruffles, one of many Frito-Lay brands in North America, is introducing Ruffles All Dressed flavored potato chips to the U.S. market nationwide. The hard-to-describe, hard-to-put-down flavor from Canada took Americans' hearts and stomachs by storm last fall during its limited engagement and left fans begging for more when the chips came off store shelves in December. But no longer. Ruffles All Dressed potato chips are in the U.S. to stay.
"Most Americans didn't quite know what to expect from the salty, sweet and savory chip sensation from the North, but once they got a taste of Ruffles All Dressed, they couldn't get enough," said Jeff Klein, vice president of marketing, Frito-Lay. "We listened to our consumers and we're ecstatic to permanently bring back All Dressed to the U.S."
_____________________________________________________________________________________________________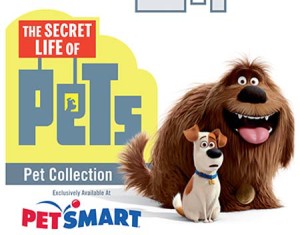 PetSmart To Carry 'The Secret Life Of Pets' Products
PetSmart and NBCUniversal Brand Development Group have formed a strategic partnership with Illumination Entertainment and Universal Pictures' The Secret Life of Pets. Under the agreement, PetSmart has become the exclusive retailer to carry a collection of pet products featuring the characters from the film. Under the terms of the deal, an innovative multichannel shopping experience and compelling marketing partnership will be created that will entertain PetSmart's pet parent customer base, engage new consumers and drive excitement for the film's audience. The PetSmart campaign will launch timed to the release of The Secret Life of Pets, which arrives in theaters nationwide on July 8, 2016.
"What we instantly responded to is the fact that The Secret Life of Pets shows us the immensely entertaining lives that our pets lead when we're not around," said Eran Cohen, Chief Customer Experience Officer, PetSmart. "It's an all-audience comedy that will be popular among our pet parents and their families – kids and adults alike. We're excited to team with NBCUniversal Brand Development on the launch of this perfectly aligned pet-oriented movie."
"Our exclusive partnership with PetSmart is a critical component of our strategy to engage more directly with consumers whose pets are an enormous part of their families," said Jamie Stevens, Executive Vice President, Global Retail Development, NBCUniversal Brand Development Group. "We are excited to collaborate with PetSmart to expand our reach and bring The Secret Life of Pets to life."
_____________________________________________________________________________________________________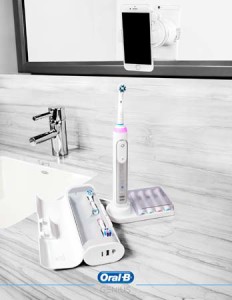 Oral-B GENIUS Intelligent Toothbrush System Unveiled
Oral-B has unveiled its latest innovation that sets a new oral care standard: Oral-B GENIUS, the first of its kind and Oral-B's most intelligent brushing system available to-date. The new Oral-B GENIUS features groundbreaking Position Detection Technology that combines cutting-edge motion sensor technology located in the brush, and video recognition using the smartphone's camera, to track areas being brushed so that no zone is missed. Users receive instant feedback on the brushing of each zone of the mouth via the Oral-B App 4.1, including guidance on pressure applied and brushing duration. These features combined with the Oral-B Oscillating-Rotating-Pulsating Technology and the unique round brush head helps users improve their oral health.
"Oral-B GENIUS sets a new standard in the industry, and will forever change how people approach brushing their teeth. It is the next big thing after the introduction of the electric brush overall as it helps eliminate the wrong behaviors in brushing," said Stephen Squire, global marketing director, P&G. "We made a commitment to digitally connected brushing two years ago and to date we have received almost a million downloads of the Oral-B App. We have built upon that solid foundation to reinforce our position as the world's leader in oral care technology with the evolution of our intelligent brushing system – the Oral-B GENIUS."
____________________________________________________________________________________________________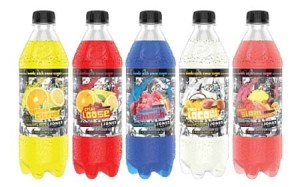 7-Eleven And Jones Soda Launch 7-Select® Premium, Private-Brand Carbonated Beverages Crafted By Jones
7-Eleven and Jones Soda Co. have partnered to create 7-Select® brand premium sodas crafted by Jones, the first premium carbonated beverage in the 7-Select private brand lineup. The premium, carbonated beverage brand is available in five distinct flavors: Twisted Citrus, Fruit Loose, Cocolocolilinut, Tropical Slam Rambutan and Bluesberry Smash. Each 7-Select premium soda is made with natural flavors, lightly sweetened with cane sugar, and ranges from just 180 to 195 calories per 20-ounce bottle. The new brand also includes 75 mg. of caffeine in each serving. As the new beverage's tagline suggests, "This is no ordinary soda." Using feedback from customer focus groups, the new 7-Select soda and flavor profiles were carefully developed over the course of more than a year, strategically incorporating specific ideas that appeal to the shared 7-Eleven and Jones customer.
"Our customers have a voice, and we used their input to develop 7-Select premium sodas," said Jennifer Cue, CEO of Jones Soda Co., "incorporating internationally inspired flavors into a refreshing lineup. These exclusive drinks offer premium ingredients, great taste and a caffeine kick. With fewer calories per serving than the national brands, we believe we have created an ideal product for the 7-Eleven customers of today and tomorrow." "By combining 7-Eleven's organizational and distribution strength with Jones' beverage innovation expertise and social engagement, we believe this relationship creates mutually beneficial opportunities for both our companies and fans alike," Cue said.
_____________________________________________________________________________________________________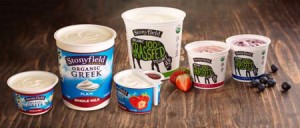 Stonyfield Organic Introduces New Trio Of Whole Milk Products
Stonyfield, the leading organic yogurt maker, is introducing three new products aimed at providing customers more ways to enjoy the delicious flavor and nutritional richness of organic whole milk yogurt. With a new line of 100% grassfed yogurts and new whole milk offerings for already popular Stonyfield Greek and Pouch lines, consumers have even more reasons to reach for yogurt. Stonyfield organic yogurts: 100% Grassfed Whole Milk, Whole Milk Greek including fruit-filled split cups, and Whole Milk Pouches, are available now. Stonyfield's new organic 100% Grassfed Whole Milk yogurt begins in the pasture, with milk from cows who graze exclusively on grass. Rich and creamy and filled with all the delicious, nutritional qualities of full fat dairy, this cup of yogurt is the perfect choice for a whole breakfast or snack.
"During Stonyfield's first years, plain, simple, whole-milk yogurt was all that we made. In the 90s, diet fads led consumers to fear fat," said Ana Milicevic, Brand Manager from Stonyfield. "But that simply wasn't the whole story. Since whole milk provides a wealth of benefits -and tastes great – we're excited to satisfy an increased demand and return to our roots."
_____________________________________________________________________________________________________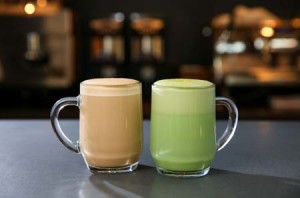 Starbucks Introduces Two Beverages Inspired By Starbucks Reserve® Roastery To Stores
Starbucks is introducing two beverages inspired by the Starbucks Reserve Roastery and Tasting Room to stores in the U.S. and Canada. The two flavors, Smoked Butterscotch Latte and Teavana® Citrus Green Tea Latte, will be available in participating Starbucks® stores for a limited time. When the Starbucks Reserve Roastery and Tasting Room opened its doors in Seattle in December 2014, it was designed as a fully immersive, sensory experience. In the time since the Roastery opened, it has offered customers new ways to explore the art, science and craft of coffee and tea. Customers can try Teavana® teas by the pot and small-lot Starbucks Reserve® coffees using a variety of brewing methods, including Siphon and Chemex. Starbucks new Smoked Butterscotch Latte combines espresso with steamed milk and smoked butterscotch sauce, finished with a sprinkling of smoky butterscotch topping, perfectly crafted to give Starbucks customers new and sophisticated flavors, inspired by the Roastery. Teavana Citrus Green Tea Latte is made with shade-grown, micro-ground full leaf green tea and steamed milk, sweetened with citrus mint syrup, and finished with lemon essence topping. Both new beverages are available hot, iced and as Starbucks Frappuccino® Blended Beverages.
_____________________________________________________________________________________________________

Christian Moueix Launches ULYSSES, A New Napa Valley Wine
ULYSSES Wine Cellars, owned by Christian Moueix, has launched a new wine from Napa Valley, ULYSSES. Moueix, inspired by Ulysses' unending devotion to his quest, embarks on a new journey to produce a distinctive wine from the Ulysses Vineyard in Oakville. Ulysses is an estate-bottled Cabernet Sauvignon, with touches of Cabernet Franc and Petit Verdot. The first vintage to be released, Ulysses 2012, is a finely sculpted wine with elegance and lift. Produced by Ulysses Wine Cellars, the wine will be distributed in the U.S. by Dreyfus, Ashby & Company and will initially be available in retail and restaurant establishments in 23 states.
_____________________________________________________________________________________________________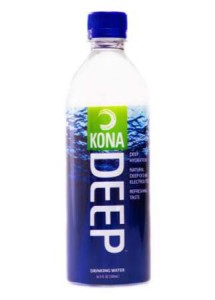 Kona DeepTM Launches New Category Of Deep Ocean Water In The U.S.
Kona DeepTM, the Hawaii-based bottled water company, will launch its namesake brand in the continental United States. Already widely distributed in its hometown state of Hawaii, the introduction signals the creation of a new category: deep ocean drinking water. While deep ocean water is difficult to access, the coast of Kona, Hawaii, provides an ideal location to source and bottle the water because the ocean floor falls sharply to more than 3,000 feet below the surface. With Kona Deep, bottled water drinkers no longer have to choose between purity and performance. The new brand offers both – the purity of a trusted, natural source with nothing artificial, nothing added and the hydration benefits of electrolytes. The naturally electrolyte-rich bottled water, which delivers an extraordinary taste and hydration experience, will initially be distributed throughout the natural, grocery and specialty retail channels in the Western United States. Later this year, Kona Deep will expand its distribution throughout the rest of the country.
_____________________________________________________________________________________________________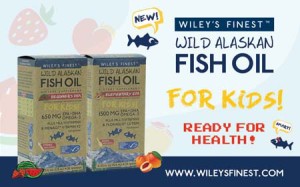 Wiley's Finest Launches Wiley's Finest Wild Alaskan Fish Oil For Kids
Wiley's Finest Wild Alaskan Fish Oil has launched Beginner's DHA and Elementary EPA, two concentrated omega-3/ fish oil supplements with other key nutrients aimed at the right age and stage of life, in kid-approved flavors to give them the best nutritional head-start possible. For toddlers, Beginner's DHA delivers 650 mg EPA and DHA Omega-3s in each half-teaspoon serving and features MenaQ7® Vitamin K2, the first clinically-proven Vitamin K2 for bone health support. Elementary EPA (for age 4 and up) delivers 1500 mg EPA and DHA in each teaspoon serving and features FloraGLO® Lutein, the most clinically studied lutein ingredient as well as zeaxanthin. Children's eyes are particularly vulnerable to the effects of sun and computer screens and research indicates that lutein and zeaxanthin lessen these effects.
"We're excited to offer two truly unique Omega-3 formulas for children", explained Wiley's Finest CEO, Sam Wiley. "With all the great research behind these nutrients, we decided it was about time to offer parents and caregivers, innovative and great tasting liquids for their kids."
_____________________________________________________________________________________________________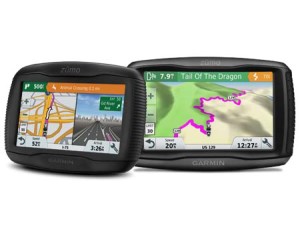 Garmin® Offers New zumo® Motorcycle Navigators
Garmin International has introduced the new zumo 395LM and z?mo 595LM motorcycle navigators. The rugged, weatherproof models offer Garmin Adventurous Routing™ so riders can select the level of twists and hills on every journey. The zumo 395/595LM presents innovative features specifically designed for motorcyclists with the introduction of rider alerts, helpful smart features, new streaming music options and much more.
Garmin Adventurous Routing™ options elevate the ride by finding routes with curves and hills, while limiting major highways that offer unchanging and often wearisome roads. In order to enhance the adventure, both z?mo models allow riders to control music and media from a compatible smartphone or MP3 player.2 The 595 model lets riders stream popular music services2 such as Spotify® and Pandora® right into their headset or helmet (sold separately), offering easy control options using the glove-friendly z?mo screen display.
"What's exciting about the new z?mo models is that they are designed to find those adventurous winding roads that riders typically crave," said Dan Bartel, Garmin vice president of worldwide sales. "The ability to stream Spotify music will also enhance the thrill of every ride."
_____________________________________________________________________________________________________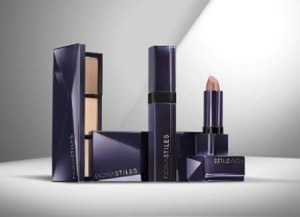 Fiona Styles Beauty Make-Up Launches At Ulta Beauty
Ulta Beauty and Maesa Group have enlisted in-demand celebrity makeup artist Fiona Stiles to create FIONA STILES BEAUTY, an assortment of 120 premium-quality eye, lip and face products with innovative formulas in a universal range of colors. With a mission to demystify makeup, the brand offers an expansive mix of easy-to-navigate products along with meaningful educational online tutorials by Fiona herself. Fiona Stiles' eponymous collection features an extensive range of professional-grade, non-intimidating products that appeal to people of all ages, ethnicities and lifestyles, thus accommodating and celebrating diversity. After evaluating the beauty space, Fiona, Ulta Beauty and Maesa Group embarked to create a collection of products that were noticeably missing in the marketplace with innovative formulas and breakthrough textures.
"Ulta Beauty is thrilled to be the exclusive retailer of the much anticipated Fiona Stiles Beauty line," said Tara Simon, senior vice president of merchandising at Ulta Beauty. "The line offers luxury at an accessible price point, and with a universal wardrobe of color options careful crafted by renowned professional makeup artist, it will surely resonate with our guests."
_____________________________________________________________________________________________________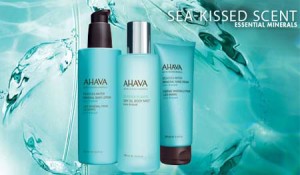 AHAVA Introduces New Sea-Kissed Collection At ULTA Stores Nationwide
AHAVA Dead Sea Laboratories, the World's Dead Sea Beauty Authority, offers three new sea-swept body sensations-the Sea-Kissed Dry Oil Body Mist, Mineral Body Lotion and Mineral Hand Cream – as the latest additions to global bestsellers, Mandarin & Cedarwood and Cactus & Pink Pepper body care collections. The new Sea-Kissed Collection presents a blissful aura of marine notes, florals, fruits and woods, blended with Dead Sea minerals and nourishing oils. Arriving in a turquoise blue packaging to mirror the sea, these luxurious body moisturizers treat skin to new softness, smoothness and sea-kissed radiance, while awakening the senses to the carefree serenity of the ocean. The Sea-Kissed Collection is available starting February 2016 exclusively at ULTA stores nationwide.
"The new Sea-Kissed Collection introduces another pop of color to our existing body care portfolio," said Rahel Danon, Chief Marketing Officer at AHAVA Dead Sea Laboratories. "Beach and marine lovers will gravitate to this collection as it creates a total unique body beauty experience as if you were walking along the sea and sand with its refreshing and relaxing notes."
_____________________________________________________________________________________________________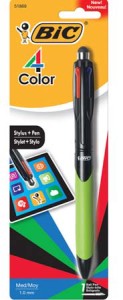 New BIC® 4-Color™ Stylus And Pen Introduced
The beloved BIC® 4-Color™ Pen is getting an upgrade in 2016 with the newest addition to the 4-Color portfolio, the BIC® 4-Color™ Stylus and Pen. The product features a pen with BIC's four classic ink colors – red, green, blue and black – on one end and a lightweight stylus on the other. Launched in 1970, the BIC 4-Color Pen is one-of-a-kind, providing consumers with the ability to choose from four ink colors with the click of a button.
"Techies and traditionalists alike will appreciate the new BIC 4-Color Pen," said Susan Lanzarotto, Director – Stationery Marketing, BIC Consumer Products USA. "Not only will users carry four pens in one, but they will be able to use smartphones and tablets streak-free with the lightweight stylus."
_____________________________________________________________________________________________________
Julie-Ann Reid Named Long John Silver's Director Of Brand Marketing
Long John Silver's, the world's largest quick-service seafood company, has named Julie-Ann Reid Director of Brand Marketing. Reid is a marketing veteran with more than a decade of experience supporting and growing brands in the retail food industry. She reports to Marilyn Nicholson, Vice President of Media, Promotions and Marketing. Previously, Reid was Director, Brand Marketing, for Cinnabon.
"Our brand has evolved tremendously over the years to become the nation's largest quick-service seafood chain," said Marilyn Nicholson. "Julie-Ann is a strong addition to our brand team, and we are looking forward to her contributions and leadership in support of our continued growth trend."
_____________________________________________________________________________________________________
MOD Pizza Appoints Kevin Flaherty V.P. Of Marketing
MOD Pizza, the pioneer of fast casual pizza, has appointed Kevin Flaherty, Vice President of Marketing. Leading the overall marketing strategy for MOD, he will oversee national brand marketing, creative development, consumer insights, customer loyalty and media relations. With a strong background in digital marketing, Flaherty was co-founder of Wetpaint and comes to MOD from his most recent post as CMO of Whitepages.
_____________________________________________________________________________________________________
FireDisc® Grills Appoints Bob Franke, VP Of Sales & Marketing
Texas-based FireDisc® Grills specializes in the design and manufacturing of the world's most the innovative, high-quality and versatile outdoor grills and accessories. FireDisc® Grills has hired Bob Franke as SVP Director of Sales and Marketing. Prior to joining the FireDisc® team, Franke held numerous positions with JFW Sales and Marketing, a Warrenville, Illinois-based sales and marketing firm dedicated to hardware manufacturers and retailers.
_____________________________________________________________________________________________________
Famous Dave's Appoints Alfredo Martel CMO
Famous Dave's of America has appointed Alfredo Martel as Chief Marketing Officer. An industry leader with broad experience in brand building, reinvention and business turnaround strategy, Martel most recently served as Chief Operating Officer, International for Caribou Coffee. He will be responsible for overall brand strategy and innovation, planning and execution of marketing activities, advertising and public relations initiatives.
____________________________________________________________________________________________________
The Joint Corp. Appoints Donna Smith VP Of Marketing
As part of its effort to sustain its position as a leader in chiropractic care and the country's top health services franchisor, The Joint® Corp. has appointed Donna Smith as Vice President of Marketing and Franchise Marketing Support. Smith brings more than 15 years of proven leadership and team-building expertise for major brands such as Arby's and Tasti D-Lite & Planet Smoothie.
_____________________________________________________________________________________________________
James Sundstad Joins CBX As V.P., Branded Environments
Veteran retail store/restaurant designer and brand strategist James Sundstad has joined brand agency and retail design consultancy CBX as Vice President, Branded Environments. In his new position, Sundstad will be responsible for leading the CBX Branded Environments group, reporting to Partner Todd Maute. Most recently, he was Vice President, Retail Strategy & Design at Studio D/Visual Graphics Systems, Carlstadt, N.J., a full-service manufacturer of next-generation signage. There, he established new strategic relationships with major retail and foodservice clients across the United States and Canada, including Chipotle, Whole Foods, Starbucks Coffee Company, Peet's Coffee & Tea, Pizza Factory, FatBurger, Fuddruckers, Jamba Juice, Blue Frog Brewing, SuperValu and United Pacific Oil.
_____________________________________________________________________________________________________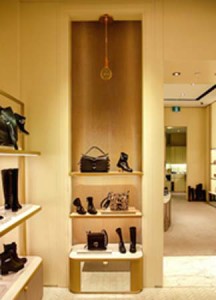 Cambridge Architectural Offers Metal Mesh For Display Programs
Cambridge Architectural is expanding its retail portfolio to include Jimmy Choo. When shoppers walk into one of the luxury brand's retail stores in Europe, North America and the Middle East they're likely to find pumps, boots, shoulder bags and totes framed within inlaid panels of metal fabric from Cambridge. Cambridge's Tweed pattern, a tightly woven flexible mesh with alternating brass and stainless steel components, has been installed in retail displays in eight Jimmy Choo stores in the last 18 months: London (New Bond Street flagship; Sloane Street and Harrods), Vienna, Jeddah, Honolulu, Las Vegas and Toronto. A second Toronto location will be added this spring with additional stores anticipated. London's David Collins Studio, one of the world's leading architects and designers for luxury interiors, developed the initial vision and incorporation of metal mesh in the Jimmy Choo stores. Cambridge's Tweed mesh is woven by skilled artisans on Maryland's Eastern Shore. For more information, visit; (Web Site) www.CambridgeArchitectural.com
_____________________________________________________________________________________________________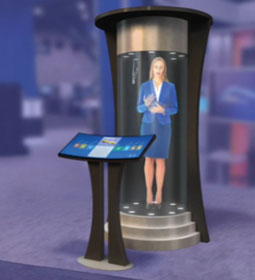 Exhibitry Offers HoloTube Kiosk
Exhibitry offers the HoloTube, which is a touch screen that allows customers to manipulate a variety of holographic imagery, video, animation and product simulations at the touch of a finger. They can explore, and even operate, a holographic simulation of your product, or interact with your holographic host. The HoloTube's patented technology utilizes a completely different approach to holography. It is a self-contained unit with no special requirements limiting its usefulness and portability. For more information, visit; (Web Site) www.exhibitry.com
_____________________________________________________________________________________________________

E&E Exhibit Solutions Offers Oversized Seamless Options For Exhibit Displays
E&E Exhibit Solutions now offers a oversized seamless option from re-engineered EuroFrame trade show exhibit designs. The new Silicon Edge grooves integrated in the frames offer the ability to cover large surface areas with oversize seamless fabrics. Now, seams in booth designs simply disappear when covering towers, walls, frames. No longer are trade show fabric displays graphics interrupted by seams every four feet, but can cover larger surface areas with this capability. "The oversized seamless option from EuroFrame allows companies to create a show stopping design," said Daniel Chaddock, President of E&E Exhibit Solutions. "We are no longer limited to the EuroFrame 10x10s or 10×20 design of the prior trade show fabric graphics configurations. With the EuroFrame oversized seamless design we can create floor to ceiling images that eclipse all other trade show booth exhibits." For more information, visit; (Web Site) www.exhibitsusa.com
_____________________________________________________________________________________________________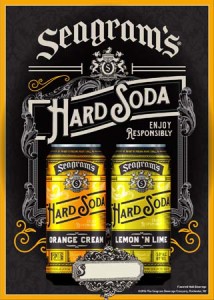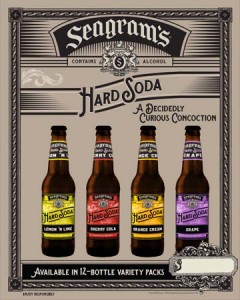 Seagram's Introduces All-New Hard Soda In Variety Of Delicious Flavors
Seagram's has launched a new line of Hard Sodas set to hit shelves nationally. Seagram's Hard Soda will be available in a range of flavors including Cherry Cola, Grape Soda, Lemon n' Lime and Orange Cream. Lemon n' Lime and Orange Cream are now available early in select Publix stores in the Southeast. Hard sodas are a quickly emerging category in the alcoholic beverage industry. With the introduction of this new product line, Seagram's seeks to target young adults looking to discover a variety of new flavor experiences. Hard sodas appeal to this group by providing them with the same great flavors that they grew up loving. The sweetness tempts the taste buds and provides a refreshing departure from ordinary alcoholic beverage choices.
"Seagram's has a history in offering high quality beverages. The new Hard Soda brand builds off of this reputation, targeting a new group of key consumers," said Jennifer McCauley-Topor, Associate Brand Director of Seagram's. "Seagram's Hard Sodas will offer consumers great tasting liquids in familiar and time-honored flavors." (Web Site) www.seagramshardsoda.com
_____________________________________________________________________________________________________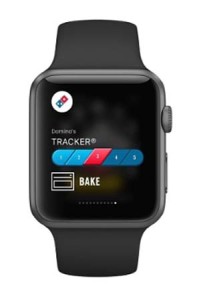 Domino's Adds Apple Watch As Newest Way To Order
Domino's now has yet another way for customers to place their Easy Order™: via Apple Watch. The recognized world leader in pizza delivery and digital ordering platforms is adding Apple Watch to its lineup of ordering capabilities.
"Ordering via Apple Watch is the latest addition to a growing list of technology that customers can use to place and track their Easy Order from anywhere, at any time, using any device they want," said Dennis Maloney, Domino's vice president – chief digital officer. "Apple Watch marks Domino's ninth platform in the suite of AnyWare™ technology."
Domino's is the first national pizza company in the U.S. to launch ordering capabilities via Apple Watch. To order via Apple Watch, Domino's customers must have a Pizza Profile with a saved Easy Order. Customers can also use the fan-favorite Domino's Tracker® to track the status of their order, from the moment it is placed to when it goes out on delivery or is ready for carryout, on Apple Watch. (Web Site) www.dominos.com
_____________________________________________________________________________________________________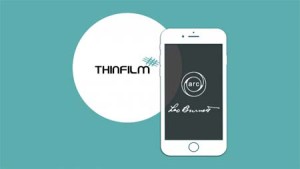 Leo Burnett/Arc And Thinfilm Form Exclusive Technology Partnership
Thin Film Electronics (www.thinfilm.no ), a global leader in printed electronics and smart systems, has formed an exclusive partnership with Arc, the shopper marketing and activation agency inside Leo Burnett. The two companies will collaborate to deliver Thinfilm's NFC OpenSense™ technology to Arc and Leo Burnett clients across a variety of product categories.
NFC OpenSense tags are thin, flexible labels that adhere to products and can be activated with the tap of an NFC-enabled smartphone. Each tag is uniquely identifiable and can detect both a product's "factory sealed" and "opened" states. Once tapped, the tag wirelessly communicates with a smartphone, instantly delivering contextual brand content at shelf or when using the product at home. Thinfilm and Leo Burnett/Arc teams will work side-by-side, ensuring the technology is accessible to brands and creating custom NFC OpenSense solutions for agency clients. In addition, the combined team will help further shape the technology to ensure the technology is more attractive and accessible to brands.
"Technology affords people the opportunity to plan, shop, and buy on their own terms anytime and anywhere, resulting in highly sophisticated shoppers and a highly competitive marketplace," said Nick Jones, EVP, Innovation & Growth Arc/Leo Burnett, "Thinfilm's NFC OpenSense technology is a game changer. It allows brands to connect with shoppers beyond the point-of-sale, delivering multiple messages throughout a product's lifetime." (Web Site) www.leoburnett.com
_____________________________________________________________________________________________________
Carnival Features In-Store Virtual Reality Displays In 133 AT&T Stores
Carnival Corporation has launched a new virtual reality (VR) cruise simulation that will be available at 133 AT&T stores in 37 states around the United States. Using Samsung Gear VR technology, the in-store virtual reality display will provide a compelling experience that promises a way to get away from the winter blues, using the latest VR innovations to "see" why millions of people choose to book Carnival Corporation cruise getaways. The VR content, developed by Carnival Corporation specifically for this winter experience, showcases decks, staterooms, entertainment venues and other exciting features on ships from the company's Holland America Line, Princess Cruises and Carnival Cruise Line brands, as well as beach and excursion offerings in Mexico, Barcelona and other popular destinations throughout the world. Consumers can also enter a Carnival sweepstakes to win one of 10 seven-day cruises on Carnival Corporation's Holland America Line, Princess Cruises and Carnival Cruise Line brands by checking out the virtual reality experience and signing up via an in-store tablet or by visiting the microsite dedicated to this effort.
The in-store virtual reality display will utilize Samsung's proprietary Samsung Gear VR headset, wearable technology powered by Oculus featuring a wide field of view and precise head-tracking for a truly immersive experience. The VR experience, developed by Carnival Corporation, builds on the company's recent efforts to use virtual reality to attract new cruisers, including last year's unveiling of the all-new Carnival Vista where VR technology was used to preview the ship's innovative features before it officially launches in May 2016. Carnival Corporation's latest VR content is expanding to demonstrate both onboard and onshore experiences, giving consumers a fully immersive view of taking a cruise vacation.
Arnold Donald, CEO of Carnival Corporation, said, "With most of the U.S. dealing with winter weather, the timing for this launch is designed to give people a fully immersive look at why cruising has become so popular as a great vacation at an exceptional value – and helps remind them to think about going on a cruise when planning their next vacation." (Web Site) www.carnivalcorp.com
_____________________________________________________________________________________________________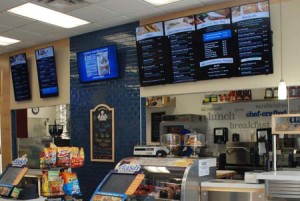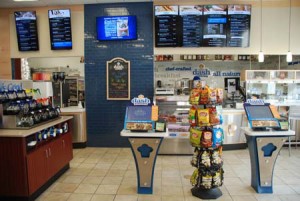 Menuat Selected As The Digital Menu Board Provider For Daily's Dash Fast Casual Concepts
Menuat has partnered with Daily's Dash as the digital menu software provider of choice. Daily's Dash, a fast-casual deli and cafe concept owned and located within Daily's Convenience Stores is headquartered out of Jacksonville, Florida. Menuat has already completed installations for two of the 15 locations slated to receive the software and hardware upgrade. The network of devices leverages the Samsung Smart Signage Platform, (SSSP) of which Menuat is a preferred partner. The custom design and configuration showcases the entire Daily's Dash menu with photography and day-parting functionality, meaning the breakfast content is only displayed during breakfast hours and automatically switches to the lunch menu at a scheduled time.
Trey Byrd, Director of Marketing, said, "The digital functionality and visual appeal of the menu boards will help Daily's Dash stand out within a store that already has so much to offer. We look forward to rolling it out to all of our stores." (Web Site) www.menuat.com
_____________________________________________________________________________________________________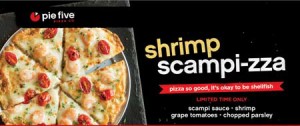 Pie Five Features New Shrimp Scampi-zza
Pie Five Pizza is reeling customers in for Pie Five's latest limited time offer, the Shrimp Scampi-zza. This flavorful pizza begins with a buttery, garlic scampi sauce on a crispy artisan thin crust and is topped with fresh shrimp, sliced grape tomatoes and a generous sprinkle of chopped parsley.
"With spring right around the corner, we wanted to introduce a light, fresh new pizza that is unlike anything on our menu," said Patty Scheibmeir, Vice President of R&D and Product Innovation for Pie Five Pizza Co. "Our guests will love the flavors in the Shrimp Scampi-zza –It's perfect for our customers who are looking for something different than their traditional pie." (Web Site) www.piefivepizza.com
_____________________________________________________________________________________________________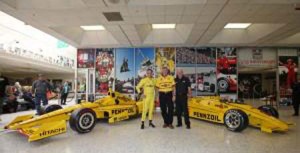 Pennzoil Opens Team Penske 50th Anniversary Exhibit
To coincide with the 100th running of the Indianapolis 500, Pennzoil celebrated Team Penske`s 50th anniversary of racing history with the opening of the "Team Penske 50th Anniversary Exhibit" at the Indianapolis Motor Speedway Hall of Fame Museum. The museum display marks the 100-day countdown to the 100th running of the Indianapolis 500, taking place Sunday, May 29th.
"We are thrilled to be part of such a historic milestone for Roger Penske and all of Team Penske. It`s humbling for Pennzoil to witness winning traditions half a century in the making," said Rusty Barron, Vice President of Marketing, Shell Lubricants Americas.
The Team Penske Exhibit will put a spotlight on 50 years of racing history, tradition and heritage with an amazing 22-car collection at the Indianapolis Motor Speedway Hall of Fame Museum. The exhibit will feature an extensive lineup of Indy cars, stock cars, Formula 1 and sports cars accompanied by an array of memorabilia and trophies. The collection of Indianapolis 500 winning cars starts with Mark Donohue`s 1972 car along with winning cars from legends such as Rick Mears, Bobby Unser, Danny Sullivan, Al Unser, Emerson Fittipaldi, Al Unser Jr., Helio Castroneves, Gil de Ferran and Sam Hornish Jr. Also on display for the first time under one roof will be both the 2015 Indianapolis 500 and the 2015 Daytona 500 winning cars of Pennzoil drivers Juan Pablo Montoya and Joey Logano. The Team Penske Exhibit will run from Feb. 19 to Nov. 30, 2016, giving all racing fans the opportunity to witness the winning collection in all of its glory for most of 2016.
"It`s truly an honor for the Indianapolis Motor Speedway Hall of Fame Museum and Pennzoil to showcase all of the hard work, dedication and winning momentum from everyone at Team Penske from over the past 50 years," said Roger Penske. "The museum is a true testament to the heritage this team embodies and we`re most excited to be able to share this with our racing fans."
Pennzoil® is the "Official Motor Oil" of Team Penske with cutting edge PurePlus(TM) Technology running under the hood of every race car with which the team competes across the NASCAR Sprint Cup, NASCAR XFINITY Series and Verizon IndyCar Series. PurePlus(TM) Technology is a patented, revolutionary gas-to-liquid process which converts pure natural gas into the first-of-its-kind, high quality full synthetic base oil. (Web Site) www.pennzoil.com
_____________________________________________________________________________________________________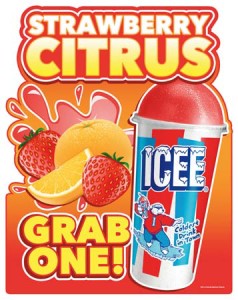 The ICEE Company Promotes New ICEE Flavors
The ICEE Company, leader in the Frozen Beverage Industry, has introduced new promotional flavors for 2016 including Strawberry Citrus, Strawberry Shortcake and Tropical Fusion. Strawberry Citrus is a refreshing blend of Strawberry, Pineapple and Orange. Berry and citrus are top ranking flavors in the beverage category and the blend is perfect for ICEE. Strawberry Shortcake, inspired by one of America's favorite desserts is a tasty blend of strawberries and crème. Tropical punch is a flavorful mix of pineapple, orange and guava with a hint of cherry and lime. All three flavors will be available to all ICEE Retail channels.
"We are excited to offer new innovative flavors along with our Summertime Favorites, Lemonade and Strawberry Lemonade," said Dan Fachner, President, of the ICEE Company. "ICEE consumers love a mix of new and favorite flavors and we are excited to meet that need with our innovative flavor offerings." (Web Site) www.icee.com
_____________________________________________________________________________________________________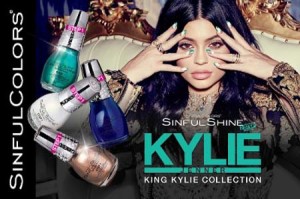 SinfulColors® Promotes Kylie Jenner Curated Collaborations
SinfulColors®, the nail color brand recognized for quality, innovation, and on trend, expansive color offerings, has collaborated with Kylie Jenner, international style icon and reality television star, to jointly create limited-edition nail color collections. These highly curated, trend collections will be on shelves for a limited-time only, from March 1 – August 31st 2016. Individual collections will debut at select mass market retail partners nationwide, beginning with the King Kylie SinfulShine Collection, twenty luxurious shades of exquisite jewel tones offset by decadent neutrals and precious metals, as well as a top coat. The SinfulColors® Kylie Jenner Collection will be available at retailers throughout the U.S., and globally, including Walmart, Walgreens, Target and others.
"Kylie is internationally recognized as a leading influencer and trendsetter in beauty and fashion, and recognized for making a statement in nail. Our loyalists rely on our colors to make a statement. We are thrilled to collaborate with Kylie, and are excited to introduce these new collections, unlike anything else on the market," said Blake Decker, Head of Marketing, SinfulColors®. (Web Site) www.sinfulcolors.com
_____________________________________________________________________________________________________
BFGoodrich Tires Selects The Integer Group As Global Brand Agency
BFGoodrich® Tires has selected The Integer Group® to lead global brand strategy. The Integer Group will work with BFGoodrich to create an integrated brand strategy – particularly around modernizing brand standards and manifesting the BFGoodrich brand for use across a wide array of media and on a global scale. "Integer's partnership with BFGoodrich Tires is highly valued throughout Michelin North America. They are true partners, who helped enable our growth and success in the retail space. Integer's strong performance has recently led to an increased level of responsibility as they have recently won their position as our lead creative agency as well," said Duane C. Thomas, BFGoodrich Brand Communications Manager. (Web Site) www.bfgoodrichtires.com
_____________________________________________________________________________________________________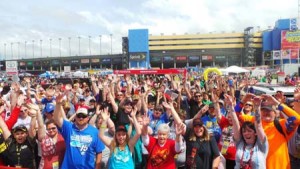 MC² Forms New Division: MC2 Consumer Events
MC² ("MC-squared") has formed a new division for the exhibit, event, and environment company named MC2 Consumer Events. The division will focus on experiential marketing and brand activations for clients. The division will bring more than 250 event-days nationwide, which includes annual campaigns and single events for B2C and B2B audiences. In addition to consumer engagement events, the new division will provide these services: out-of-home (OOH) advertising, vehicle display design, tour and exhibit activation and operation.
With offices in Los Angeles and Charlotte, NC, the new division brings several national and international clients in the automotive, retail, sports, and entertainment industries to the MC2 client roster. Consumer Events services will continue to be available to these clients and provide the capability to all MC2 clients for direct-to-consumer promotions. (Web Site) www.mc-2.com
_____________________________________________________________________________________________________
News America Marketing Partners With Linkable Networks To Help Specialty Retailers Reach And Influence Millions Of Shoppers
News America Marketing (NAM) and Linkable Networks have formed a partnership that will deliver card-based savings opportunities to millions of price-sensitive consumers across the country via SmartSource Magazine and SmartSource.com. By harnessing the promotional power of the SmartSource brand name, specialty retailers and brands will now be able to access upwards of 70 million households to offer savings that can easily be redeemed in stores using Linkable Networks' payment card-based savings technology.
Through Linkable's Card Linked Offers, consumers simply link promotions to any payment card to get savings without using either promotion codes or coupons. By linking these offers directly to their payments cards, consumers are credited after the purchase is made. The process is exceptionally secure as the offers are valid for only single-time use, feature anti-stacking technology and retailers have the ability to control redemption levels. Additionally, the entire path to purchase is traceable, with comprehensive site-to-store attribution.
"Expanding the influence and overall reach of the FSI through card-linked offers provides specialty retailers, department stores and other merchants with a powerful new way to grow sales," said Jeff Jensen, EVP and General Manager, Linkable Networks. "This partnership creates a terrific opportunity for retailers to reach the digitally-minded consumer, particularly millennials, and engage them through a platform with proven success. And with the addition of Linkable's Shopper Attribution Platform, we can turn the reach of the FSI into a performance-based ad network for retailers." (Web Site) newsamerica.com
_____________________________________________________________________________________________________
Premium Retail Services Names Kevin Werner, VP, Sales Operations
Premium Retail Services, a St. Louis-based provider of retail assisted sales, associate training, merchandising and field marketing, has added Kevin Werner to the company as VP, Sales Operations, to strengthen Premium's teams in retail sales and marketing. Werner, will utilize his nearly 20 years of experience in retail leadership with Anheuser-Busch InBev (ABI) to direct the overall productivity and effectiveness of Premium's sales organization. Most recently, Werner was a Director of Trade Marketing at Anheuser-Busch, where he led, developed, and implemented nationwide sales and marketing strategies to grow sales and brand awareness. (Web Site) www.premiumretail.com
_____________________________________________________________________________________________________
Scanbuy Partners With inMarket For Beacon Proximity Solution
Scanbuy, Inc., (www.scanlife.com) world leading mobile engagement solutions provider, has added beacon proximity advertising to its product offering, delivering a compelling way for marketers, brands and retailers to further connect with consumers while they are shopping. Beacons are an innovative way to send incentives to shoppers' smartphones, encouraging store visits and inspiring purchase ideas in-store. Through a partnership with inMarket, the world's largest beacon network powering tens of thousands of retail locations and venues, Scanbuy is able to capture shoppers' attention at a critical point in the buying cycle-when they are in or near a store.
"It is well-established that retailers using location-based services see an uplift in traffic and gain in visit frequency," said Chai Outmezguine, Scanbuy CEO. "When mobile shoppers are in the stores, they take actions based on the information they find or receive on their phone. Beacon advertising is an ideal complement to the comprehensive mobile marketing services we offer brands and marketers today."
"Mobile and apps have become a critical part of the consumer journey. Thanks to accurate, 1st-party location data from beacons, we are helping apps to engage shoppers at the perfect moment in that journey to add value to the shopping experience," said Alex Finkel, Director of Partnerships, inMarket. (Web Site) www.inmarket.com
_____________________________________________________________________________________________________
Theory House Named Retail Marketing Agency Of Record By Delta Faucet
Delta Faucet Company, a division of Masco Corporation, has selected Theory House as its Retail Marketing Agency of Record for its Delta® and Peerless® branded products. "We really admire the innovation that Delta Faucet is bringing to the faucet aisle," said Jim Cusson President of Theory House. "When you see what Delta Faucet has delivered with its Touch2O® Technology and In2ition® Two-In-One shower heads, you see a brand that's anticipating consumer needs." (Web Site) theoryhouse.com
_____________________________________________________________________________________________________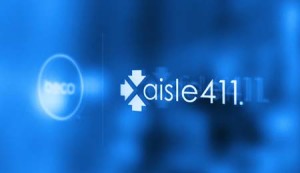 Beco, Aisle411 Partner To Deliver Location Analytics Powered By Light
Beco, a mobile platform that uses existing light fixtures and battery-free beacons to capture real-time location analytics has partnered with Aisle411, a leader in product location technology and innovative merchandising and analytics solutions. The partnership empowers retailers with a simple and cost effective way to measure shopper activity based on their in-store location and proximity to nearby products.
Unlike other beacon technology, that require ongoing battery maintenance and disposal, Beco's patent-pending energy-harvesting beacons leverage existing in-store lighting infrastructure as a means of beacon placement and unlimited energy, making it simple to deploy beacons at scale. Beco's mobile SDK and cloud-services enable retailer Apps with secure indoor positioning and location analytics. Aisle411 provides retailers the ability to further engage shoppers with in-store navigation, product search, and engagement, like special offers and coupons. Aisle411 and Beco are currently beta-testing the partnered technology across the US and expect to scale the combined solution in the second quarter 2016. (Web Site) aisle411.com
_____________________________________________________________________________________________________

_____________________________________________________________________________________________________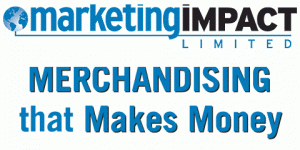 _____________________________________________________________________________________________________

_____________________________________________________________________________________________________
CLICK ON IMAGE TO VIEW DIGITAL EDITION
_____________________________________________________________________________________________________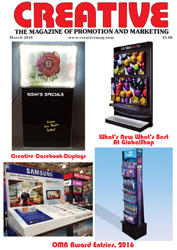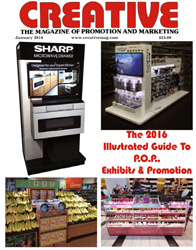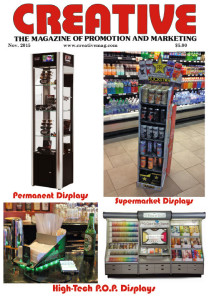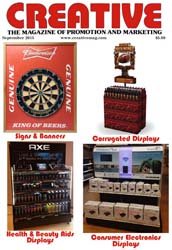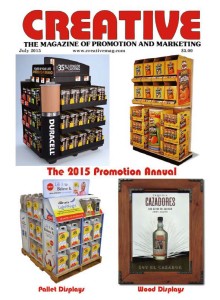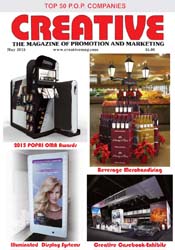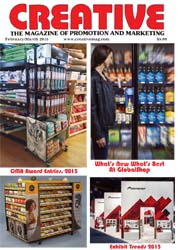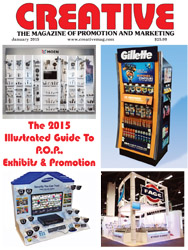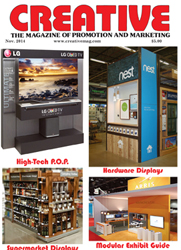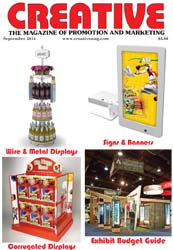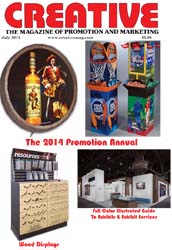 MAY 2014 ISSUE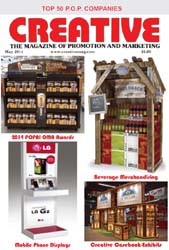 MARCH 2014 ISSUE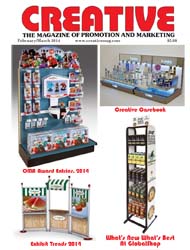 JANUARY 2014 ISSUE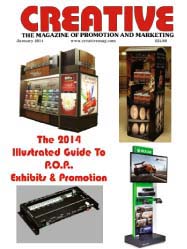 NOVEMBER 2013 ISSUE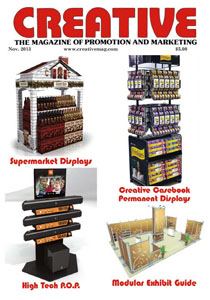 SEPTEMBER 2013 ISSUE
MAY 2013 ISSUE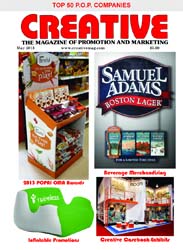 MARCH 2013 ISSUE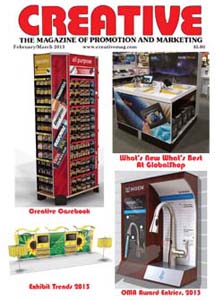 JANUARY 2013 ISSUE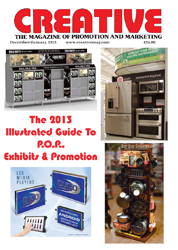 NOVEMBER 2012 ISSUE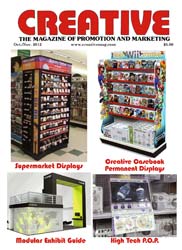 SEPTEMBER 2012 ISSUE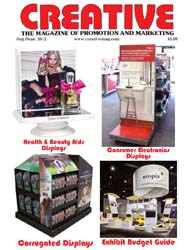 JULY 2012 ISSUE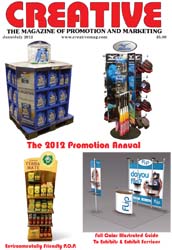 MAY 2012 ISSUE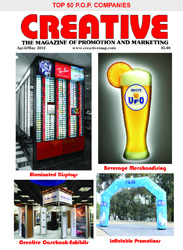 JANUARY 2012 ISSUE