______________________________________________________________________________________________________



______________________________________________________________________________________________________


______________________________________________________________________________________________________

______________________________________________________________________________________________________


______________________________________________________________________________________________________


______________________________________________________________________________________________________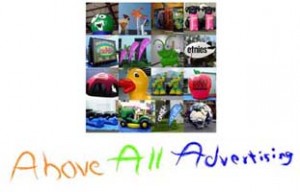 ______________________________________________________________________________________________________


______________________________________________________________________________________________________


______________________________________________________________________________________________________


______________________________________________________________________________________________________

______________________________________________________________________________________________________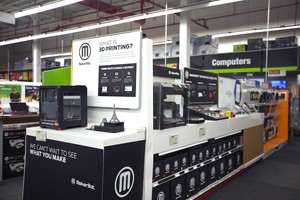 MakerBot 3D Printers And Scanners On Display In Staples Stores
MakerBot® Replicator® 3D Printers and MakerBot Digitizer™ Desktop 3D Scanners are now available in 50 select Staples retail stores across 18 states. MakerBot is Staples' exclusive provider in-store of 3D printing hardware, with premium in-store experiences to showcase the entire MakerBot 3D Ecosystem. This partnership makes Staples the exclusive office supply company to offer MakerBot 3D printing and scanning products in the store.
MakerBot 3D Printing and Scanning products will be showcased inside Staples retail locations, with kiosks designed to show the power and versatility of the MakerBot 3D Ecosystem in the classroom, office and professional or hobbyist's workspace. MakerBot products will be available initially in 50 select Staples stores, where MakerBot 3D printing products and hands on demonstrations will be showcased. The MakerBot in-store displays will showcase to Staples' wide range of customers how they can utilize and benefit from the power of 3D printing, introducing a whole new way of teaching, working and creating. MakerBot 3D printing is used for Real-Time Prototyping™, education, collectibles, replacement parts and many other useful, educational and entertaining items.
"We are excited to partner with Staples to help bring MakerBot 3D printing technology to Staples customers," said Jenny Lawton, acting chief executive officer of MakerBot, a global leader in the desktop 3D printer market. "Using the MakerBot 3D Printing Ecosystem, Staples customers can now integrate technology into their workflow, lesson plans and transform their design process."
"Staples is committed to offering its customers the most innovative products and services wherever they want to shop, in-store or online," said Mike Edwards, executive vice president, merchandising, Staples, Inc. "By bringing the MakerBot 3D Ecosystem to Staples, we're helping our customers make more happen with their business or in their classroom." (Web Site) www.makerbot.com
______________________________________________________________________________________________________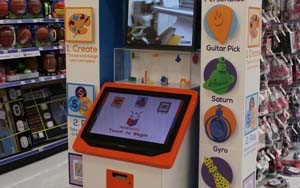 PieceMaker Factory™ Launches In Select Toys"R"Us Stores
PieceMaker Factory has launched a pilot program with Toys"R"Us, which marks a progression for 3D printing into big box retail. For the first time, a national retailer will offer custom 3D printing, on demand, in store. Shoppers can visit Toys"R"Us stores in Cranberry Township, PA and Totowa, NJ to create custom pieces on demand in under a half hour. The PieceMaker Factory™ 3D printing system provides gift-givers the power to design over 100 custom items, including jewelry, key chains and toys and then witness the magic of 3D printing right before their eyes. (Web Site) www.piecemaker.com
______________________________________________________________________________________________________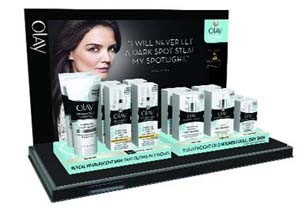 New Olay 'Your Best Beautiful' Campaign Stars Actress Katie Holmes
Olay has unveiled its newest global campaign, the first of a series starring Olay Global Brand Ambassador, actress Katie Holmes. Holmes encourages women around the world to be their best beautiful – in their lives and their skincare while featuring Regenerist and other Olay products. Acclaimed fashion and celebrity photographer Tom Munro captured the print creative, showcasing Holmes in a succession of intriguing still photos focusing on her inner confidence and beautiful, radiant skin. The Your Best Beautiful campaign starring Katie Holmes is rolling out across multiple channels including in-store displays.
"We're thrilled to have Katie Holmes help us inspire women to realize their best beautiful in the new creative," said Leigh Radford, Vice President Global Skincare and Olay Franchise Leader. "Katie – a confident, modern woman – represents Olay and the voice of women worldwide who never settle in skincare."
______________________________________________________________________________________________________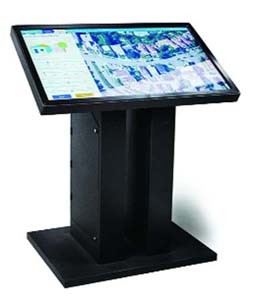 Sunrun Unveils Sunrun BrightPath Station™ For Consumers To Receive Instant Home Solar Quote
Sunrun, the largest dedicated residential solar company in the United States, has unveiled the Sunrun BrightPath Station™, an interactive, multi-touch kiosk that enables consumers to pinpoint their home on a map and within minutes assess if they are suited for solar and get a quote. As an extension of Sunrun's proprietary BrightPath™ software, the station brings this technology to consumers in select retail environments for the first time. The Sunrun BrightPath Station brings this technology to life for consumers in an engaging retail environment. The knowledge-based station uses cloud computing to take customers through the entire home solar process from selecting hardware and system design to pricing, scheduling, permitting, installation and more.
"Sunrun views retail stores as a promising opportunity to increase solar adoption by consumers," said Gary Wayne, vice president of strategic projects at Sunrun. "The Sunrun BrightPath Station enables consumers to learn more about solar as a service in a highly engaging environment and receive an accurate proposal customized for their home. Sunrun was built upon a diversified approach to selling solar, and our station and retail experience together is another example of how we are meeting consumers where they feel comfortable shopping while lowering the cost of going solar."
By answering a few simple questions, consumers can use the Sunrun BrightPath Station to understand their energy needs and receive multiple home solar system design options that provide optimal energy production and savings. Sunrun has already generated high consumer interest through its use of the station in several retail locations across California, Hawaii and New York. The company plans to introduce the station to additional locations in 2015.
______________________________________________________________________________________________________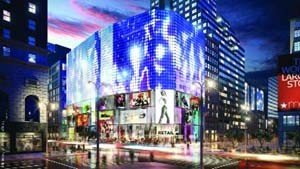 Verizon's Largest Destination Store Opens In Houston, Texas
Verizon Wireless continues its reinvention of the retail experience with the opening of its newest Destination Store in Houston, Texas. The state-of-the art store, located in the upscale BLVD Place mixed-use development, is Verizon's first location in the South and one of only three Verizon Destination Stores in the United States. The 12,224 square foot, two-story store is designed to create an integrated, hands-on technology retail experience for today's sophisticated technology shopper.
With a team of over 70 employees and six interactive Lifestyle Zones, visitors can engage with trained specialists and experience applications, gadgets and gear in a visual playground setting. Verizon Wireless' 4G LTE Network ensures customers remain connected to people and things that matter most, and the Houston Destination Store brings each of these scenarios to life via its Lifestyle Zones: Amplify It: Visitors will be engaged with an immersive music experience, from high-end headsets to Bluetooth speakers. The "Wall of Sound" features 136 speakers where shoppers can test for the best sound quality to match their musical taste. Anywhere Business: To meet the need of Houston's deep roots in the energy and healthcare industries, the zone provides a unique experience with devoted areas showcasing business-friendly technology and smart accessories to support telemedicine and oil well monitoring. Customize It: A special on-site photo booth allows customers to create a one-of-a-kind smartphone case with personal photos and custom colors and ready for pick up while they shop. Get Fit: Customers can engage with a variety of products that measure activity progress, set and maintain fitness goals and even improve sleep habits. Test out the in-store stationary bike, basketball hoop or soccer station to experience how smart accessories work in connection with smartphones. Have Fun: Unique tech toys, including a Power Drone and GoPro cameras, are on display and available to try first-hand in an interactive setting. Home and On The Go: The connected home area allows shoppers to trial smart home accessories, including a Belkin WeMo switch to unlock and open doors, a Belkin Light Switch to turn lights on and off, and a Belkin HD and Dropcam Pro to see how remote camera monitoring works, all via a wireless device. The Houston Destination Store also includes an enhanced, dedicated Wireless Workshop area with seating for personalized hands-on training. The store's architecture and design features local, Texas-sourced materials and was created with the customer in mind, including 140 screens throughout to help shoppers access information on products and services. Most notable, an expansive 14-foot gestured-based interactive curved wall represents the power of the Verizon network and illustrates how consumers pursuing their lifestyle passions, such as sports, music or travel, bring the Verizon network to life. (Web Site) VerizonWireless.com
______________________________________________________________________________________________________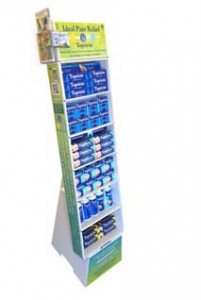 Topical BioMedics Introduces Topricin Floor Display
Topical BioMedics has introduced its new Topricin floor display for retailers. The four-color unit has a small footprint but holds multiple combinations of any Topricin formula and size to provide maximum flexibility, exposure and sales. The attractively designed four-color unit stands 56 inches high by 13 inches wide by 15 inches deep. Composed of heavy-duty cardboard, it has flexible shelving for numerous display options of any type and size of the company's safe, natural Topricin pain relief and healing cream formulas (Topricin, Topricin Foot Therapy Cream, and Topricin for Children). The free-standing display also includes a replaceable $2.00 coupon booklet and product trifold brochure pocket.
"We are pleased to fulfill retailers' need for an eye-catching Topricin floor display that has a small footprint but holds multiple combinations of Topricin products for maximum exposure and sales," said Lou Paradise, president and chief of research, Topical BioMedics. "Topricin formulas are strong sellers, and we anticipate a very enthusiastic response to the new floor display." (Web Site) www.topricin.com
______________________________________________________________________________________________________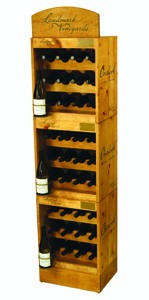 Llano Estacado Winery Features Custom Wine Displays
Llano Estacado Winery asked STAK to design and build custom wine display units to be used in a series of Tom Thumb grocery stores. The double-sided custom units hold about 10 cases of Llano wine and include stainless steel Texas cutouts for the Texas-based winery. The Llano Estacado Winery custom wine display was produced by STAK Design, (Web Site) www.stakdesign.com
______________________________________________________________________________________________________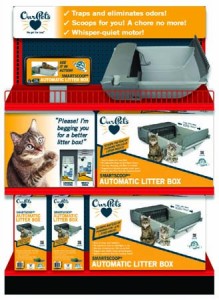 SmartScoop Automatic Litter Box Available At National Pet Specialty Chain
The OurPet's Company, a leading proprietary pet supply company, has introduced its SmartScoop™ Automatic Litter Box, an electronic litter box that automatically scoops waste 15 minutes after a cat leaves the box. Recognizing the need for a high-end feline waste management solution to satisfy a growing population of health-conscious and tech-savvy consumers, the pet specialty chain opted to present SmartScoop as an entire four-foot-wide planogram that includes accessories and showcases freshly redesigned package graphics. The OurPets team developed a visually striking display to help consumers cut through the clutter and make their purchasing choice easier this holiday season.
"We are very excited to have this opportunity to showcase SmartScoop on a national level," said Gabriella DeSantis, vice president of marketing. "A great deal of time and research has gone into creating the display that's currently on shelves in the store. It includes features and benefits information as well as an informative video. Cat parents are going to see this display and have all the information they need to make an informed purchase. It's also the perfect gift for every cat owner. Once you have a SmartScoop, the litter box is truly a chore no more." (Web Site) www.ourpets.com
______________________________________________________________________________________________________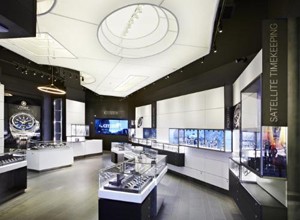 Citizen Watch Opens Flagship Store In Times Square, NYC
Citizen Watch Company of America has opened the brand's global flagship store in Times Square, New York City. The first Citizen Watch global retail concept store in North America, the 1,300 square foot store will feature a full range of watches from Citizen Eco-Drive, DRIVE from Citizen Eco-Drive, and the Citizen Signature Collections. The store is designed to appeal to amateur and serious watch enthusiasts alike. It will serve as a world-class showcase for the Citizen Watch brand with state-of-the-art interactive and hands-on displays and exclusive offerings, as well as knowledgeable staff members who will be well versed in the art and science of creating watches that reflect the best of design and innovative technology.
Jeffrey Cohen, President of Citizen Watch Company of America, said, "We couldn't be more pleased with the exceptional opportunity this new global flagship store provides us to communicate directly with our consumers– and both share our vision of the brand and get their real-time feedback on our offerings and messaging."
Multiple 360- degree cases allow for shopping from either side of the case and provide easy movement throughout the store. Interactive display monitors and a Co-Authorship wall featuring prominent bloggers' interpretations of Citizen product offerings will take the consumer experience to a new level. Visitors can also sign in on the "Citizens of the World" guestbook and create their own digital "Passport" to share with friends. Call outs on Citizen's social media will be found on monitors throughout the store as well as the dynamic LED canopy on the store front, which will be visible from Broadway and 43rd Street. Interactive displays in the Citizen Watch store will be ever changing with contests and engaging content. Furthering the brand's concern for the environment, Citizen has incorporated Shou Sugi Ban treated wood elements throughout the store. This technique comes from preserving wood by charring it. The process involves charring the wood, cooling it, cleaning it, and finishing it with a natural oil. This wood is fire retardant and can last up to 80 years without the use of toxic chemicals. The fabric draped layered ceiling is reminiscent of a Japanese silk lantern and not only pays homage to the brand's Japanese heritage, but also serves as an artistic representation of its proprietary Eco-Drive technology. In Eco-Drive powered watches, light travels through the watch crystal and transparent watch dial until it reaches the power cell where it is charged. In the store the light form the ceiling travels through the 3 semi-transparent fabric layers to illuminate the showcases and displays. Whether for a watch expert or a novice, the Citizen Watch store is designed to spark consumer interest. Citizen will showcase models from all over the world. It will feature the newly released Satellite Wave F100; the world's thinnest and fastest light- powered satellite timekeeping watch, Limited Edition models and international models from Japan that are not normally sold in the U.S., alongside a full offering from the brand's U.S. collections. (Web Site) www.citizenwatch.com
______________________________________________________________________________________________________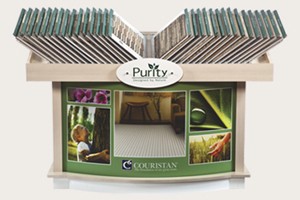 Couristan Rolls Out New Display Unit For Purity Brand Residential Broadloom
Couristan has introduced its newest display in merchandising, the Purity Display Unit, which is now available to Couristan merchandisers. The Purity brand is Couristan's residential broadloom line consisting of an assortment of 34 eco-friendly carpeting styles. The brand's products are broken down into three Green Designations: Purity Plus, which uses natural materials in all aspects of the carpet, Purity Select, which features natural materials in the surface pile of the carpeting and Purity Basics, which is made of natural materials but wool may be dyed and some synthetic materials may be used for the backing. The new display unit features likatre melamine with clean, fresh details throughout its fully-customizable 30-pin frame. Measuring just over 4′ high, 6′ wide and nearly 2′ deep, it is intended to act as a silent salesperson.
Larry Mahurter, Couristan's vice president of marketing/advertising, said, "Our goal is to focus on enriching the brand on every level, including improving the point-of-purchase experience and creatively showcasing the company's innovative, eco-friendly designs. The Purity display is a modern, space-saving solution that is both striking to the consumer and practical for the retailer."
One of the newest features of the display is a built-in QR code. The QR code links to a video, which provides the user with an overview of the Purity brand, a description of each of the brand's three Green Designations and fresh patterns featured in room settings. The display also showcases Purity's storyboard, which brings out the eco-friendly message of the brand through its use of imagery. (Web Site) www.couristan.com
______________________________________________________________________________________________________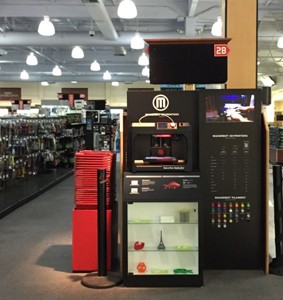 MakerBot Replicator 3D Printers And Filaments On Display At Fry's Electronics Stores In U.S.
MakerBot and Fry's Electronics have made available MakerBot® Replicator® 3D Printers and MakerBot Filaments in select Fry's Electronics stores in the U.S. Fry's Electronics is a one-stop shopping environment for the high tech professionals. This national rollout positions MakerBot as a premier partner with Fry's Electronics in the 3D printing area, offering MakerBot Replicator 3D Printers and MakerBot Filaments in Fry's Electronics stores. MakerBot Filaments will be displayed in specially designed MakerBot in-store kiosks at Fry's. For the two stores that offer MakerBot Replicator 3D Printers in addition to the filament, in Sunnyvale, California, and Wilsonville, Oregon, visitors will get to experience the magic of 3D printing on a MakerBot Replicator 3D Printer firsthand.
"We are really excited to partner with Fry's Electronics to bring MakerBot Replicator 3D Printers and Filaments directly to high tech professionals in more retail locations throughout the United States," said Jenny Lawton, acting CEO of MakerBot. "It's also a great experience to be able to visit Fry's and purchase multiple colors of MakerBot Filament when working on a 3D printing project."
"3D printing is an emerging field and one that leading electronics retailers like Fry's need to embrace," noted Randy Fry, president of Fry's Electronics. "We see the 3D printer evolving much like the personal computer did 20 years ago. Once you start using one, you can't imagine your life without one. The versatility and imaginative uses of a 3D printer are very exciting to us. The fact that you can make a physical object out of a digital file is quite a transformative process. We are excited to be able to offer our customers MakerBot 3D printing products, both in the stores and online." (Web Site) www.makerbot.com
______________________________________________________________________________________________________
Eddie Bauer Opens Flagship Location In San Francisco, CA
Eddie Bauer has opened a new flagship location in the center of San Francisco's premier shopping district of Union Square. This is the second store for the brand in the downtown San Francisco area, and will serve as the ultimate resource for outfitting outdoor adventures. The 5,500 square foot location will feature an expansive selection of Eddie Bauer apparel and gear. Consumers will have access to the complete footwear collection, outdoor gear and the very latest in Men's and Women's Sportswear, Travex travel apparel and award-winning outerwear from First Ascent, including a full assortment of its ski outerwear and apparel. The new store will offer premium outerwear styles for kids, enabling the entire family to get outfitted for adventure.
"With access to mountains, trails, and the ocean, San Francisco is an ideal playground for anyone with a passion for outdoor exploration," said Mike Egeck, Chief Executive Officer for Eddie Bauer. "Nearly two million adults live in the Bay Area and identify themselves as outdoor enthusiasts. As this community continues to grow, there is a greater need for premium outdoor products that inspire and enable every adventure. We are excited to expand our presence in the Bay Area to better serve this active market."
______________________________________________________________________________________________________
GameWorks Opens At The Gateway In Salt Lake City
GameWorks, a national chain that offers families a premiere entertainment experience in a safe and welcoming environment, has opened at The Gateway in Salt Lake City. This latest GameWorks location is all about playing games, featuring everything from classic arcade and cutting-edge video games, to a brand new eSports Gaming Center. With over 40 huge HD flat screen TVs, GameWorks is also the ideal place to catch the latest sports games and cheer on all your favorite teams. The arcade occupies approximately 25,000 square feet on the second floor on the north end of The Gateway across from the famous Gateway fountain. The massive arcade floor is full of non-stop action with more than 100 arcade and video games, including arcade classics such as Air Hockey and Pinball, and the latest high-tech redemption and video games including Pac-Man Smash, Wizard of Oz, Galactica and Dark Escape 4D. Arcade enthusiasts might even win an Xbox or other great prizes in the retail redemption center.
"GameWorks will be THE destination for eSports action and competition, offering everything from local showcases to national tournaments and individual gaming action," said Greg Stevens, GameWorks CEO. "And if you don't feel like playing games, sit back and watch the game in our large sports viewing area, featuring wall-to-wall coverage on high-definition TVs and crystal clear 10-foot projectors. Cheer on your favorite teams and watch the latest live events while enjoying a selection of the bar's special appetizer menu, including favorites such as Chicken Wings, handmade Chicken Tenders and Burger Sliders."
______________________________________________________________________________________________________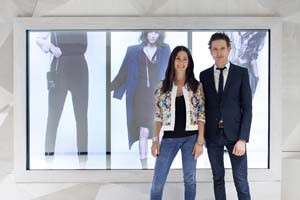 Rebecca Minkoff Unveils First Flagship Store And Introduces Immersive Retail Experience
Rebecca Minkoff has unveiled the brand's first Flagship location, debuting an immersive shopping experience and Connected Store developed in partnership with eBay Inc. Located in SoHo, New York City, the store is the vision of Co-founder and CEO Uri Minkoff, whose goal was to showcase never-before-seen retail technology that merges the online and physical shopping experience through the lens of Rebecca Minkoff, to specifically cater to Next-Generation shoppers. The New York store marks the opening of Rebecca Minkoff's first flagship location; a retail hub where customers can experience the most advanced and cutting edge technology at the forefront of retail innovation — all in a space that brings the designer's aesthetic to life.
Designed by local firm Rawlins Calderone, the New York City Flagship merges the warmth of Minkoff's Southern California youth with the modern, architectural atmosphere of her day-to-day NYC life. Bleached wood and a light interior reflect the soft elements of Minkoff's SoCal roots, while concrete accents and a pyramid wall call to mind the setting of downtown Manhattan. The palette of soft beiges and clean whites create a neutral canvas so that the colorful hues for which Minkoff is known can shine through. The pyramid wall is a modern rendering of Minkoff's signature studding, an iconic symbol of the brand's edgy yet romantic persona.
Highlights of the store include a "connected wall" where users can view and select their preferred looks, personalized fitting rooms, a mobile app and a new responsive design m-commerce site (built with Blue Acorn). Together, these aspects allow the shopper to enjoy a uniquely hands-free experience in three steps: Check-in upon arrival: Through the Rebecca Minkoff mobile app, a shopper can check-in to the store upon arrival which prompts the shopper's personal profile to be carried across Rebecca Minkoff store channels – helping store associates provide a more personal, customized experience. Browse the Connected Glass shopping wall: A mirrored, physical manifestation of the Rebecca Minkoff online experience. A shopper can select "send to my room" to initiate a 1:1 styling session. A shopper can also order her own beverage directly from the wall, to help her enjoy the space as she begins her shopping experience. Interactive fitting rooms: A touch screen mirror automatically recognizes items in the room, through RFID tagged products and unique RFID fitting room technology, identifying other sizes and colors that are available in the store. If the shopper needs a different size, a simple touch of the mirror submits the request to a store associate. This unique utilization of RFID technology, gives the store a 100% accurate inventory count and location, easing both stylist and consumer discovery awareness. Being able to add in e-commerce and UGC photography, recommendations, product details and soon ratings and reviews, give the best of the online world into the offline shopping experience. Best of all, a shopper can save her fitting room session for later review in an online Rebecca Minkoff experience.
______________________________________________________________________________________________________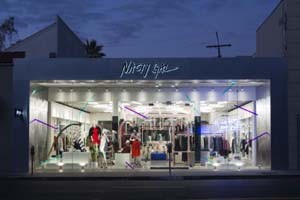 Nasty Gal Opens First Store On Melrose Avenue In Los Angeles
Nasty Gal, the global online destination known for fashion-forward and free-thinking clothing, has opened its first retail location at 8115 Melrose Avenue in the heart of Hollywood. The brick and mortar store offers a curated selection of apparel, shoes, intimates, accessories, tech and gifting, as well as exclusive vintage pieces that Nasty Gal is known for. Designed by renowned architect Rafael de Cardenas, the 3,500 square foot space takes inspiration from concert stages with reflective surfaces and open, cage-like structures that suggest both exhibitionism and privacy.
Located in the heart of the upscale Melrose shopping area, the Nasty Gal store will feature a shoe salon, magazine library and live cactus garden. The store is centralized around the try-on experience, with a mirrored glass structure at the center of the space which houses five fit rooms. The rooms will allow voyeuristic shoppers to try on clothes behind two-way mirrored doors, allowing them to see out with complete privacy. Known for regularly updating its website with new offerings, Nasty Gal will continue this model in its retail space by receiving new arrivals several times a week. Store merchandising will not only focus on the Nasty Gal heritage, but promote key product themes of the season.
"We've been having a dialogue with our gal for eight years this month and to celebrate that, we're taking the conversation offline," explains Sophia Amoruso, Nasty Gal founder and CEO. On the heels of the #GIRLBOSS book tour, Amoruso realized how important it is for herself and the Nasty Gal brand to engage with customers in real time. "We are engineering shareable moments, both visual and experiential, into our stores," said Amoruso. "We are creating real-life social media by engaging the community we have built purely online. We have always been about bold personalities, a strong look, and a specific sound, and this is the first time we will be combining all of those elements into a real life, physical experience."
______________________________________________________________________________________________________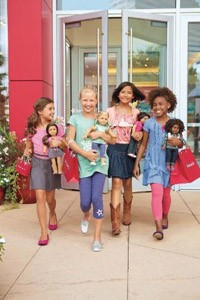 Marriott Hotels Introduces Special American Girl Package Catering To Girls And Their Dolls
Select Marriott hotels have partnered with American Girl to bring young guests a special package that celebrates girlhood in a fun and enchanting way. Just in time for the holidays, travelers can treat the girls (and dolls) in their life to an American Girl Weekend Getaway Package and create magical memories for seasons to come. Deluxe accommodations feature exclusive American Girl doll beds for little girls to take home. Additional special amenities can be enjoyed depending on location and package, including complimentary breakfast for two adults and two children, cookies and milk delivered to the room, keepsake VIG Card valid for a free snack, American Girl brand doll-sized robe and slippers, an American Girl keepsake book, in-room movie and separate American Girl check-in center.
When it comes to holiday shopping, don't forget that dolls need presents, too. Guests can spur an exciting shopping excursion by heading to the nearby American Girl stores. A company that celebrates who girls are and all they can achieve, American Girl has a passion of connecting girls with inspiring characters and timeless, compelling stories. American Girl's compelling line of dolls gives young women the opportunity to explore the past, find their place in the present and discover the possibilities their future can bring. Following a fun-filled day of shopping, little girls will feel giddy as they retreat to comfortable and convenient accommodations featuring luxurious bedding, flat-panel TVs, high-speed Internet access, hair dryers and coffee and tea makers.
______________________________________________________________________________________________________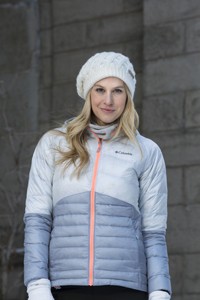 Columbia Sportswear Opens New York City's First Columbia Branded Store
Global outdoor leader Columbia Sportswear has opened its flagship Columbia brand's first branded store in New York City. Located at 345 W. 14th Street, in between 8th and 9th Avenue in New York's Meatpacking District, the retail store will offer an extensive range of Columbia's innovative outerwear, apparel and footwear.
"We're thrilled to open our doors in the Meatpacking District of New York City to provide our city consumers long-awaited access to our lifestyle and technical products. We eagerly welcome the opportunity to keep New Yorkers warm, dry, cool and protected so that they can have more fun outside in this extraordinary city," said Shawn Cox, Columbia's senior vice president of retail. "People know that they can turn to Columbia for ski trips and hiking excursions, but they also count on Columbia to deliver urban looks and functional all weather solutions."
Although the Columbia brand has a solid presence in New York and throughout the Northeast, this will be the first time New Yorkers can enjoy the full brand experience. With its clean design and boutique feel, the new store will instantly warm up visitors with the broadest assortment of Columbia's innovations. The Columbia shop will offer several key styles in men's, women's and kids apparel, ranging from technical yet fashionable women's Minx boots to new ski jackets inspired by the company's uniform partnership with the US Freestyle Ski Team. And timed perfectly for the winter weather, customers can find Columbia's collection of TurboDown™ Performance Enhanced Down throughout the store. TurboDown is a revolutionary patent-pending insulation layering construction that features natural down, synthetic insulation, and silver reflective lining in every baffle.
______________________________________________________________________________________________________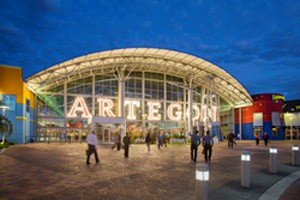 Paragon Opens Bold New Shopping Attraction In Orlando: Artegon Marketplace
Paragon Outlet Partners, has opened its 1.1 million-square-foot shopping attraction and artisan marketplace in the heart of Orlando's tourism district.
"Artegon Marketplace Orlando is an entirely new, bold and unique shopping concept for the region inspired by the world's famous marketplaces, from Seattle's Pike Place and Boston's Faneuil Hall to the London Flower Market," said Steven Sless, executive vice president for Paragon Outlet Partners.
Paragon Outlet Partners designed Artegon Marketplace Orlando to be a highly immersive and interactive experience. Other defining features include: The Great Hall with an expansive "Sky Trail" ropes course (paid admission). Caricaturists, henna and jawa tattoo painters, canvas airbrush artists and other edgy performers. Streetmosphere performers, from jugglers to singers to stilt walkers, strolling throughout the shopping attraction. An industrial-chic environment punctuated by heavy wooden support beams, exposed brick and weathered steel.
Unique to the shopping attraction is Florida's largest daily indoor artisan marketplace. The Village at Artegon Marketplace houses 165 artisanal shops and stores where local craftspeople sell and demonstrate their products and services. "We have curated a rare collection of the area's most talented artisans along with food and drink purveyors offering fresh, farm-direct fare of the highest quality," said Thearon Scurlock, director of marketing for Artegon Marketplace Orlando. "Among the offerings are hand-made leather goods, accessories, jewelry, sculpture, mixed media artwork, custom clothing and locally-sourced foods."
______________________________________________________________________________________________________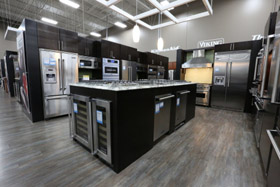 Best Buy Refreshes All Chicagoland Stores With Revamp And Renewed Community Focus
Best Buy's 43 Chicagoland stores are sporting a fresher look and countless assortment upgrades after the retailer's $20 million overhaul earlier this year. The updated stores, along with enhanced community programs, are part of Best Buy's renewed commitment to Chicago. The stores' face-lifts cover multiple areas, from new fixtures, carpeting, lighting and paint, to new customer experiences and shopping areas in stores.
Store enhancements include: Expanded Appliances departments that include more space for premium brands. Six stores now feature Pacific Kitchen & Home areas that offer top appliances brands and custom kitchen design options. Remodeled Home Theater departments that highlight emerging TV display technology like 4K, UHD and curved TVs with new Sony and Samsung Experience areas. Two new Magnolia Design Centers offer premium brands and options to design and install custom home theater experiences. New shopping areas dedicated to the Microsoft Windows Stores, Apple shops, new Camera Experience Shops and a Dyson in-store experience.
"We want customers to enjoy the experience of shopping for technology as much as they enjoy using it," said Best Buy Senior Market Director John Curley. "Best Buy has been a proud member of the Chicago community for more than 20 years and we look forward to serving customers for many years to come."
______________________________________________________________________________________________________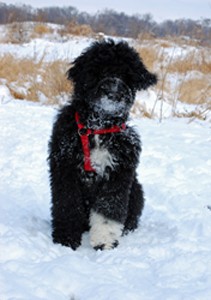 Chicago Hotel Offers 'Winter Wonders For Fido' Pet Package
The Hilton Chicago/Oak Brook Hills Resort & Conference Center, conveniently located just west of downtown Chicago in the upscale suburb of Oak Brook, Illinois, has debuted 'Winter Wonders for Fido', a new package for guests with pets this winter season. The resort sits on a scenic, 150-acre Audubon certified cooperative sanctuary, making it an ideal destination for outdoor getaways with dogs.
"We're proud to give dog owners a unique setting for a winter getaway," said Nathan Karsten, Director of Sales & Marketing at the Hilton Chicago/Oak Brook Hills Resort & Conference Center. "The hotel's beautiful grounds are unmatched in the Midwest, offering pet-friendly accommodations that are truly second to none."
Dogs (only) are invited to stay and play at the Hilton Chicago/Oak Brook Hills Resort & Conference Center. Upon arrival to the hotel, pooches are greeted with house made dog biscuits and designer treats, specially prepared by the Oak Brook Hills culinary team. The spacious dog-friendly guest rooms offer several canine amenities to enhance Fido's stay, including: Peaceful Lounger Orthodic Foam Dog Beds or SnooZZy Natural Cozy Crates, KONG Holiday Wubba pet toys, meaty protein snacks, and Plush Santa Hat Dog Antlers . Beyond the pet-friendly accommodations inside, the real magic happens outside, as the resort's sprawling property is the perfect winter wonderland setting. The hotel boasts picturesque ponds, magnificent Willow trees and miles of trails – ideal for long walks, jogs, or good old fashion frolicking in the snow with dogs. Complimentary balls and Frisbees are available.
______________________________________________________________________________________________________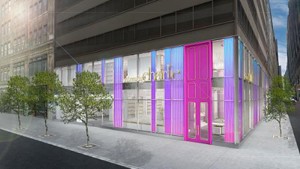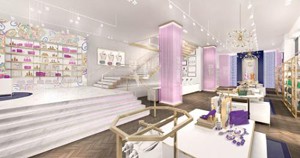 Charming Charlie Opens New York City Flagship
Launched just 10 years ago, fashion jewelry and accessories retailer Charming Charlie will be opening another 55 stores next year, including its first New York City store in April 2015. At 16,000 square feet, the three-level flagship is set to be the largest of the brand's stores worldwide. Situated at 445 Fifth Avenue at 39th Street, the Charming Charlie flagship will be a showcase for the retailer's new store concept. Designed in partnership with Callison architects, key elements will include a two-story, 30 foot tall glass facade with an LED illuminated exterior that adds vivid color and movement to the storefront, 20 foot tall double doors in the brand's signature vibrant pink lacquer, and a classic residential-style interior that mixes feminine, mid-century accents with luxe materials and whimsical details.
Known for offering a wide array of affordable fashion accessories merchandised by color, the New York City store will carry the full range of product including fashion jewelry, handbags, small leather goods, scarves, watches, sunglasses, select footwear and apparel, a special occasion collection, and more. Delivering on the company's mission to provide high style and unrivaled value, retail prices range from $5 to $150 for select limited edition items.
______________________________________________________________________________________________________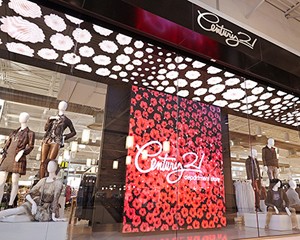 Century 21 Department Store Opens C21 EDITION In NYC
Century 21 Department Store, the iconic New York shopping destination for off-price designer merchandise, has opened C21 EDITION, which marks an important expansion for the company and a significant step toward elevating the off-price shopping experience. Located at 21 Dey Street, the site of the original East River Bank, the 3,100 square foot space will feature three unique floors to be used for private sales, entertaining and networking.
From the street, two giant double doors open to reveal a two-story atrium. Custom-built columns, crown molding and glass domes, along with contrasting textures of raw and polished concrete, create an industrial feeling with pockets of warmth providing the ultimate setting for private designer events. With an increasing number of residents moving downtown, C21 EDITION is poised to be the preeminent venue for luxury designer sales, placing top brands in an exclusive, highly designed and fully functioning boutique environment – completely void of the old-fashioned department store experience.
______________________________________________________________________________________________________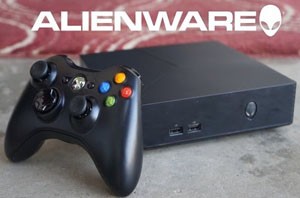 Alienware Alpha – The World's First PC Gaming Console Introduced
Alienware is officially shipping the revolutionary Alienware Alpha gaming console. Packing the latest technologies from Intel and NVIDIA, in a form factor a fraction of the size of the current "next-generation" consoles, the Alpha's striking design is unmistakably Alienware, yet unobtrusive under your television. The Alienware Alpha boots directly into the Alpha-UI, an exclusive user interface that provides streamlined controller-based navigation – no mouse or keyboard required. With Alpha-UI you can choose to launch Steam Big Picture, adjust system and AlienFX settings and access your music library, all from the comfort of your couch. The Alienware Alpha truly combines the ease of a console with the freedom of a PC.
______________________________________________________________________________________________________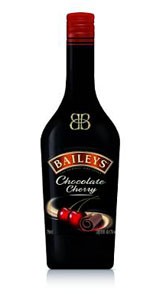 Baileys® Chocolate Cherry IrishCream Liqueur Launches
Baileys® Chocolate Cherry Irish Cream Liqueur has been added to the Baileys Irish Cream collection. Baileys® Chocolate Cherry is now available nationwide in a 750 ml bottle.
______________________________________________________________________________________________________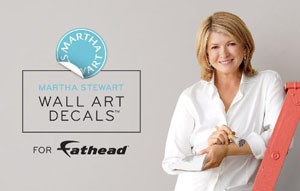 Fathead Launches New Martha Stewart Wall Art Decals™
Fathead LLC and Martha Stewart Living Omnimedia have launched Martha Stewart Wall Art Decals™, a line of decorative wall graphics inspired by nature, collectibles, and classic designs. The extensive collection-over 50 individual designs in over 400 variations-features a beautiful array of colors, styles, and sizes. Available as reusable peel-and-stick decals and detailed wall transfers, the versatile collection offers an assortment of decorative graphics.
MSLO Founder and Chief Creative Officer Martha Stewart, said, "Decorative wall decals have become such a fun, interesting option for decorating your home, and I love how creative you can be with them. Our wall decals are beautiful and easy to use, and they're a wonderful way for us to help our consumer with solutions and inspiration that are quick and affordable. We're so happy to be working with Fathead on this exciting new venture."
______________________________________________________________________________________________________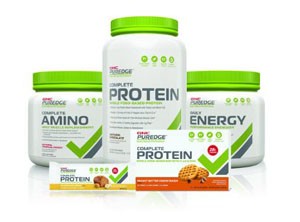 GNC Introduces PUREDGE™ Line Of Whole-Food-Based Supplements
GNC, the nation's largest specialty retailer of health-and-wellness products, has introduced its whole-food-based GNC PUREDGE™ line of health, wellness and performance supplements. The GNC PUREDGE line currently features quality whole-food-based ingredients, and each GNC PUREDGE supplement contains no artificial additives, colors or sweeteners, no GMO2-added ingredients and no gluten-added ingredients. GNC PUREDGE powdered supplements are available in refreshing flavors that can easily be added to cold water or a favorite beverage to enjoy either daily or pre-workout. The protein bars are also available in satisfying flavors for on-the-go lifestyles.
______________________________________________________________________________________________________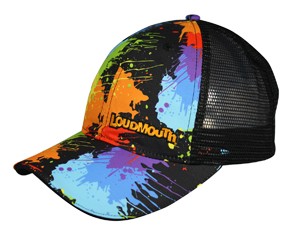 Loudmouth And Headsweats Partner To Produce Stylish Performance Headwear
Loudmouth, the leader in bold and bright lifestyle apparel and accessories, signed a new licensing deal with performance headwear company, Headsweats, whereby Headsweats will develop a collection of headwear in Loudmouth's signature patterns. The line includes Headsweats' top-selling Supervisor, Performance 6 panel Podium Hats, Performance Trucker Hats, and Performance Headbands. All products are produced in Headsweats' propriety Eventure Woven Fabric that is ultra-light, supremely wicking, breathable and quick drying.
"Headsweats' performance headwear is thrilled to be partnering with Loudmouth," said Headsweats President Mike McQueeney. "Incorporating Loudmouth's patterns with Headsweats performance fabrics and styles give consumers countless options to express their unique personality."
______________________________________________________________________________________________________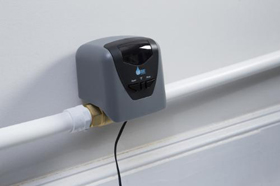 Lowe's Offers Complete Home Water Supply Control With Smart Valve For Iris
Lowe's Companies has added to its Iris smart home system with the introduction of an affordable water shut off valve that can be controlled over the Internet to protect homes from flooding and potentially costly repairs. The Smart Valve is the first of its kind to link to water leak detectors and temperature sensors to automatically shut off the water supply if there is a leak detected or the temperature is too low, which may cause a pipe to freeze when homeowners are away.
"Many of our customers have experienced serious flood damage from burst pipes and leaks," said Kevin Meagher, Lowe's vice president and general manager, Smart Home. "The Smart Valve offers a new level of protection for their homes and gives them the peace of mind to know that if anything happens they will be alerted and damage can be minimized."
______________________________________________________________________________________________________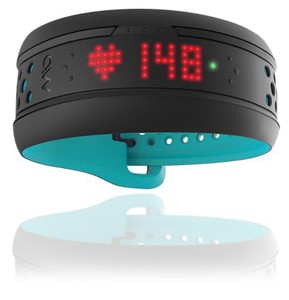 Mio Global Introduces FUSE–The Ultimate Performance Training Tool
Mio Global, maker of the world's first heart rate monitors to provide continuous, performance-accurate data without a chest strap, has introduced Mio FUSE. The newest device in Mio's product lineup combines the features of a heart rate monitor, sports watch, and all-day activity tracker. With a 0.99 correlation to EKG (electrocardiogram), FUSE enters the market as the most accurate wristband to provide heart rate, step count, distance, speed, pace, and calorie burn. As with other Mio products, FUSE is compatible with smartphones, bike computers, GPS watches, and other sport devices. FUSE transmits heart rate data via Bluetooth® Smart 4.0 and ANT+. Unlike sports devices tied to a closed manufacturer's infrastructure, Mio FUSE works with third-party apps, giving users complete control over how they can track, store, and review workout data.
______________________________________________________________________________________________________

Mistic Introduces Cig-Alike Compatible Personal Vaporizer
Mistic®, maker of high quality, value-priced electronic cigarettes, vapor products and U.S.-made e-liquids, has unveiled its Mistic Bridge™ with HAUS™ technology, the latest generation of the company's cig-alike rechargeable line that combines the flexibility of an open tank system with the convenience of a cigarette-like configuration.
Available at brick-and-mortar retailers, the Mistic Bridge™ will be sold as starter packs and individual refillable replacement tanks. An aggressive nationwide manufacturer coupon initiative will accompany the rollout of the Mistic Bridge™ giving consumers an added incentive to purchase HAUS e-liquids to use with their new device.
"We believe the Mistic Bridge fulfills a deep need among cig-alike users looking for more choices and flexibility in their vaping experiences they don't necessarily get with existing closed cartridge systems," said John Wiesehan Jr., CEO of Mistic. "All of the data from our focus groups confirm that this product is game changing, 'bridging the gap' between personal vaporizers and cig-alikes."
______________________________________________________________________________________________________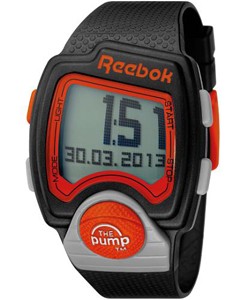 Kronos America And Reebok Introduce New Watch Collection For Men And Women
Kronos America in partnership with Reebok® unveiled its newest watch collection for men and women. Inspired by Reebok's focus on a fitness lifestyle, the collection features classic, retro, vintage and iconic designs that capture the brand's essence and history with styles such as Pump, Vintage Nerd, Warm Up, Icon, Block Party and Workout Z1G. In keeping with the Reebok brand, the collection features vibrant colors for men and women. All watches include a rubber or silicone strap, with certain styles featuring gold-plated or stainless steel bracelets, as well as stone detail.
"It's an exciting time for Reebok and partner Kronos America, LLC to launch our latest watch collection," said Linne Kimball, Head of Licensing at Reebok. "We are always looking for ways to expand the depth of products for our consumers and the new range is both fashion-conscious and functional, inspired by some of Reebok's most iconic styles."
______________________________________________________________________________________________________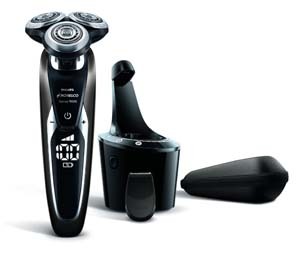 Philips Norelco Introduces New Shaver Series 9000
Philips Norelco has introduced the new Philips Norelco Shaver Series 9000, featuring revolutionary Contour Detect technology. Packed with new, innovative technology, Philips Norelco Shaver Series 9000 delivers the closest shave without compromising comfort, control or choice. Stand-out innovations include: Proprietary Contour Detect technology, which allows the three rotary shaving heads to simultaneously flex in eight different directions. This movement intuitively detects and follows every contour on a man's face, capturing 20 percent more hairs in every pass. With its new state-of-the-art cutting system – V-Track Precision blades – the shaver can reach hairs at any angle, including hard-to-reach areas on the neck, cutting hairs up to 30 percent closer to the skin. A unique SmartClean system cleans, dries, charges and lubricates Philips Norelco Shaver Series 9000 at the touch of a button, so it shaves like the first time, every time.
"Delivering on our promise of creating meaningful innovation, the Philips Norelco Shaver Series 9000 combines world class engineering with innovative design to give men our most advanced shaving experience yet, with the most convenient way to maintain their shaver at peak performance," said Annette Domnik, Senior Marketing Director for Philips Personal Care.
______________________________________________________________________________________________________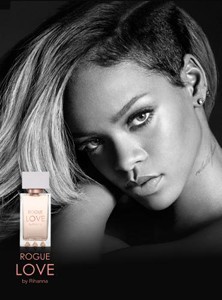 Rihanna Launches Her Newest Fragrance For Women ROGUE LOVE
Rihanna has debuted ROGUE LOVE BY RIHANNA expanding her presence in the world of fragrance. ROGUE LOVE BY RIHANNA complements ROGUE MAN, and is a delicious floral fragrance dedicated to her female fans. ROGUE LOVE BY RIHANNA captures that moment when love first hits you with a wild rush that goes through your whole body. ROGUE LOVE BY RIHANNA is housed in a sleek white-on-white stingray patterned carton trimmed with sensuous rose gold accents and features the ROGUE LOVE BY RIHANNA ad image on back.
______________________________________________________________________________________________________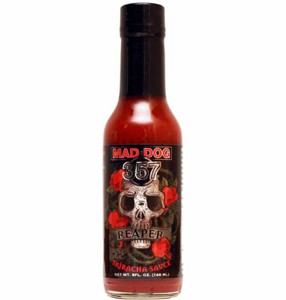 New Mad Dog 357 Reaper Sriracha Sauce Is Ridiculously Fiery
The Mad Dog 357 Reaper Sriracha Sauce is a brand new edition to the Mad Dog family of extreme hot sauces, extracts and oils. Ashley Food Company has mixed its incredibly successful Mad Dog range with the popular Sriracha sauce to get Mad Dog 357 Reaper Sriracha Sauce, which is a powerful mix of an incredible burn with the wonderful sweetness that only chilies and garlic can create. Known for their award-winning hot sauces, Ashley Foods were not ready to pass up the opportunity to blend a new, ridiculously fiery sauce. But when you want to transform expectations in the hot sauce market, you have got to think outside the box, or rather outside the pepper. So, they turned away from the milder, more traditional chilies and went straight for the big one. The Mad Dog 357 Reaper Sriracha Sauce includes the world's hottest pepper, the Carolina Reaper.
David Ashley, the founder of Ashley Food Company, said, "It wasn't enough just to add in a bit more bite; I wanted to make this Mad Dog Sriracha Sauce truly powerful. I went straight in for the reaper pepper. This Sriracha is intense, while still retaining the goodness of more traditional Sriracha recipes."
______________________________________________________________________________________________________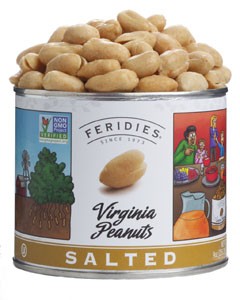 FERIDIES® World's Best Peanuts & Specialty Foods Available At Whole Foods Markets Nationwide
FERIDIES® World's Best Peanuts & Specialty Foods launched a line of FERIDIES® Super Extra Large NonGMO Project Verified Virginia Peanuts exclusively at Whole Foods Markets® nationwide. FERIDIES® is the first Virginia peanut company to receive official verification from the NonGMO Project. FERIDIES® was selected by Whole Foods Market to design a custom label for five of its products: Salted Virginia Peanuts, Unsalted Virginia Peanuts, Redskin Virginia Peanuts, Hot & Spicy Virginia Peanuts and Honey Roasted Virginia Peanuts. The products are under the FERIDIES® brand but the packaging is exclusive to Whole Foods Market.
"Our shoppers look to us for the highest quality, best tasting products available for their holiday gatherings," said Dwight Richmond, Global Grocery Purchasing Coordinator for Whole Foods Market. "We're excited to work with FERIDIES® to deliver gourmet, premium quality peanuts in five great flavors that shoppers can look forward to enjoying with their friends and families this festive season."
______________________________________________________________________________________________________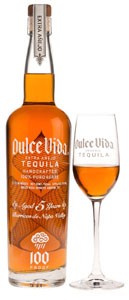 Dulce Vida Tequila Releases 5-Year Extra Añejo
Dulce Vida® Organic Tequila unveils a 5-Year Limited Edition Extra Añejo. Like all Dulce Vida tequilas, the Extra Añejo is made with 100% blue agave sustainably sourced from the Los Altos Highlands of Jalisco, and distilled and aged in San Ignacio Cerro Gordo, Mexico. This celebratory Limited Edition was rested for five years in single barrels of American Oak from a respected Napa Valley winery. This unique craft approach, using barrels that previously contained award-winning vintages of Merlot and Cabernet wines, creates a stunning tequila with a distinct dark amber-saffron color and sophisticated flavor profile. Like other offerings from Dulce Vida, the presentation of the Limited Edition Extra Añejo was designed to celebrate the remarkable spirit. Drawing upon the spirit's cultural roots, each Dulce Vida tequila varietal is marked with a unique icon and the Extra Añejo bottle features a rain symbol in honor of Tlaloc, Aztec god of rain and fertility.
______________________________________________________________________________________________________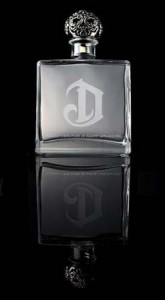 Sean "Diddy" Combs And Diageo Partner For New DELEON® Platinum Tequila
Diageo and Sean Combs have unveiled a newly-expanded portfolio from the luxury brand, DELEON® Tequila, that brings the extraordinary product to a broader group of consumers through new Platinum and Reposado variants. This launch marks the first release from the Diageo and Combs Wine & Spirits joint venture since the DELEON® Tequila acquisition. Leading the DELEON® Tequila line-up is the new Platinum, a provocative Blanco with a rich, complex agave honey that is slow-fermented and twice-distilled. DELEON® Platinum and Reposado are available November 2014 at participating stores nationwide with Anejo hitting markets in Summer 2015. The DELEON® Tequila Luxury line, including Diamante, Extra Anejo and Leona, are also available in December 2014. The complete DELEON® Tequila collection delivers six distinctive variants – three ultra-premium and three luxury- made from the finest, hand-selected 100% Blue Weber agave sourced from the rich earth of the Los Altos region of Jalisco.
"Consumers are embracing ultra-premium and luxury tequilas, and the exceptional new DELEON® line will find an expanded audience of believers," said Larry Schwartz, President, Diageo North America. "With Sean as our joint venture partner, I am confident in DELEON®'s potential to succeed and believe that it will play an increasingly important role in achieving Diageo's tequila ambition."
Sean Combs, Chairman of Combs Wine & Spirits, said, "With the creation of DELEON® we accepted nothing but the best because we know DELEON® drinkers desire and expect the best tequila on the market – and that's exactly what we've delivered."
______________________________________________________________________________________________________

Citi Table Launches In Los Angeles
Citi® has introduced Citi Table, a new dining program offering Citi cardmembers exclusive dining experiences and special offers at top restaurants. With Citi Table, Citi cardmembers can celebrate and enjoy the fun of dining out with access to culinary experiences and easy ways to pick up the tab. They will also receive exclusive dining offers at sbe Entertainment Group restaurants in LA, such as complimentary appetizers, and more when paying with their Citi card. Initially launching in Los Angeles, the program will expand to other U.S. cities.
"We're thrilled to be launching Citi Table and to offer Citi cardmembers unique rewards when they dine out," said Paula Kelley, Managing Director, Customer Solutions, Citi Cards. "Citi recognizes the special moments that occur around the table, whether for big occasions or small indulgences, and we're passionate about enhancing the dining out experience for our cardmembers."
______________________________________________________________________________________________________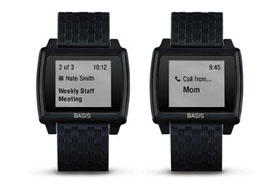 Basis Peak SportVent Collection Launches
Basis, an Intel company, has made available Peak, the ultimate fitness and sleep tracker in retail stores. Peak features a multi-sensor design that provides the most comprehensive picture of fitness and sleep, while also offering heart rate during exercise (without the need for a chest strap) and smartwatch notification capabilities, which will be expanded over time. Peak also features a sleek, modern design with a forged aluminum body, Gorilla Glass touch screen, a battery life of up to 4 days and water resistance tested to 5 ATM. Basis is also releasing a new line of sports-oriented accessory straps, taking advantage of Peak's ease of customization with its quick-release pins and standard watch-strap attachments. The SportVent line features a perforated grid design for improved breathability during activity and come in a range of colors to fit users' individual styles, including Ember (red), Coral, Vapor (blue), Onyx (black) and Firefly (green), all with complementary accent colors.
______________________________________________________________________________________________________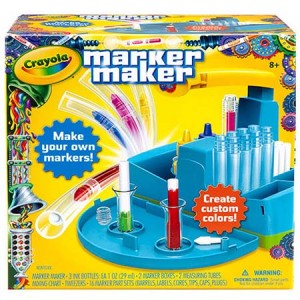 Lulu Jr.™ And Crayola Team Up To Introduce Crayola Book-Making Kits
Lulu Jr.™, the division of Lulu that helps children become authors and artists, has entered into a licensing agreement with Crayola to develop book-making kits for children ages four to 12. The kits will give children tools and inspiration to write stories and bring them to life as full-color hardcover or paperback books that are professionally printed and bound. The kits are designed to nurture children's creativity and help them build self-esteem while strengthening their communication skills. Each book-making kit will come with Crayola markers or colored pencils for the child to use in making their book. Three co-branded book-making kits are scheduled to come to market in 2015.
"Our partnership with Crayola allows us to turn children's stories into books with the support of a beloved brand that parents have trusted for over 100 years," said Shawn Barber, vice president of product development at Lulu. "The Lulu Jr. team will work together with Crayola to spark creativity in children and inspire a new generation of authors."
"We are always looking for new ways to spark children's creativity and bring their imagination to life," said Warren Schorr, Crayola's vice president of licensing. "We're thrilled to partner with Lulu Jr. and help children create their unique stories through color."
______________________________________________________________________________________________________
Live Nation Entertainment Names Phil Seward SVP Of Relationship And Loyalty Marketing
Live Nation Entertainment has appointed Phil Seward as the senior vice president of relationship and loyalty marketing. In this role, Seward will work across Live Nation Entertainment to develop and implement programs that will attract new fans, drive life long loyalty and engagement to the Live Nation platform, and further enhance the company's yield management capabilities. Seward is a leading customer relationship and loyalty marketing veteran who most recently lead all customer loyalty initiatives and the Elevate frequent flier program at Virgin America.
______________________________________________________________________________________________________
Charming Charlie Names Kristen Dykstra CMO
Charming Charlie, a fashion jewelry and accessory company, has appointed Kristen Dykstra Chief Marketing Officer. Most recently, Dykstra was Chief Marketing Officer at Halston. Prior to that, she served as the Senior Vice President of Marketing at Ann Taylor, Chief Marketing Officer at Kenneth Cole Productions, and Senior Vice President of Marketing & PR at BCBG Max Azria Group.
______________________________________________________________________________________________________
ITW Global Brands Adds Executives
ITW Global Brands, a division of Illinois Tool Works, has formed a new marketing communications department (MARCOM) to offer strategic branding, marketing and consistency of message to its automotive aftermarket retail customers. The new team will offer a one-stop-shop for all marketing collateral, merchandising, sales promotions, traffic drivers, and online marketing for the Black Magic, Fast Orange, Fix-A-Flat, Gumout, Permatex, Slime and Rain-X brands. Debbie Hodson has been appointed director, MARCOM, ITWGB, to deliver best-in-class, customized marketing solutions to ITW retail customers. Tia Mastrangelo has been named Senior MARCOM Mass/Club/Specialty Manager responsible for setting the marketing communications strategy for Mass/Club/Specialty while delivering measureable results for ITWGB. Mark Tucker has been promoted to Senior MARCOM Auto Manager responsible for setting the marketing communications strategy for our automotive accounts. Megan Hemme has been promoted to MARCOM Mass/Club/Specialty Manager responsible for developing and implementing best-in-class retail customer marketing activities that drive market share, and deliver revenue and profitable margin growth. Cara Mitchell has been promoted to MARCOM Auto/Mass/Club/Specialty Associate responsible for supporting the development and implementation of successful account-specific marketing activities for all retail brands within ITWGB. Laura Brasile, Trade Show & Customer Relationship Management Manager will be responsible for all trade shows, AAPEX, and CRM initiatives for retail brands and channels. Johnny Hoang, Senior Graphic Designer for MARCOM will be responsible for providing strategic guidance in graphic design across the ITWGB retail product portfolio. Jay Simmons has been promoted to Senior Graphic Designer, responsible for providing strategic guidance and leadership with graphic design across the ITWGB retail product portfolio.
______________________________________________________________________________________________________
Frank Mayer and Associates Appoints Executives
Frank Mayer and Associates has added two new members to their account team. Jay Rivard has been appointed an Account Executive with Frank Mayer. Rivard has comprehensive experience working with brands and retailers to develop a cohesive in-store marketing strategy for today's ever fluid retail environments. Danielle Nelson has been appointed Sales Associate with Frank Mayer. Nelson brings past experience in global sales and marketing, manufacturing operations and customer service roles. (Web Site) www.frankmayer.com
______________________________________________________________________________________________________
GlobalShop And IIDA Partner To Advance Retail Design Industry
GlobalShop, North America's largest annual event for retail design and shopper marketing, has formed a new partnership with the International Interior Design Association (IIDA). IIDA will endorse, promote and act as Knowledge Partner for GlobalShop beginning at its annual retail design trade show and conference, March 24-26 at Mandalay Bay Convention Center in Las Vegas. The purpose of the partnership is to better serve the retail design industry through new education and networking opportunities offered by both GlobalShop and IIDA. As part of these cooperative efforts, IIDA will add conference sessions to the GlobalShop program and also serve as judges for product competitions such as Best of GlobalShop. (Web Site) www.globalshop.org
______________________________________________________________________________________________________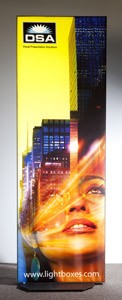 DSA Offers Frameless Fabric Light Box
DSA's LED Frameless Fabric Light Box is an unusual and striking visual display with all the benefits of energy-efficient LED lighting. It features a frameless edge and internal power supply for ease of installation. Edge lit LED lighting diffused by an etched acrylic panel provides bright, event illumination and is energy-saving, using up to 75% less power than fluorescent lighting with LEDs that last up to 100,000 hours. Using a silicone edge graphic (SEG), a fabric graphic surrounded by a thin silicone strip that inserts into a narrow groove along the inner edge of the frame, this unique light box design is virtually frameless with only a 1/8″ edge to maximize the available display area. Typically printed with dye-sublimation, fabric silicone edge graphics have strong color saturation and are well-suited to minimize reflected light. LED Frameless Fabric display features include: graphic size up to 72″ x 120″ and depths as narrow as 2 7/8″. For more information, visit (Web Site) www.dsaphototech.com
______________________________________________________________________________________________________
NEXCOM Offers NDiS Digital Signage Players
NEXCOM has expanded its digital signage player NDiS series with the Android™-based NDiS B114 designed to help brick-and-mortar stores convert shoppers into buyers. Equipped with competent multimedia capability and network connectivity, the NDiS B114 is a feature-lite yet capable Android digital signage player which can amplify marketing messages while simplifying content and system management for retailers.
The NDiS B114 runs Android version 4.3 and comes with a quad-core Freescale™ i.MX 6Quad application processor. The NDiS B114 can intrigue and communicate with shoppers with flash, full HD videos, and 2D/3D graphics. The NDiS B114 can show product details on display racks and increase shoppers' awareness of special offers at checkout counters, enhancing in-store shopper experiences and turning foot traffic into sales. For ease of management, the NDiS B114 supports online content and system update. For more information, visit (Web Site) www.nexcom.com
______________________________________________________________________________________________________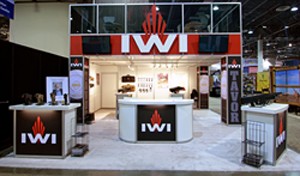 Xibit Solutions Creates Exhibit For IWI Firearms
Exhibiting at the 2014 Great American Outdoors Show, one of the biggest hunting, fishing and outdoors shows in the world, IWI, a firearms manufacturer, gained significant attention thanks to a well-crafted trade show booth designed by Xibit Solutions. With a stunning double-decker booth design, IWI was able to wow the crowd and make an impact on the firearms community. IWI plans to attend the 2015 Great American Outdoors Show, hoping to provide firearms dealers and consumers with the top products available on the market. With so much success at the 2014 show, the expectations are high and Xibit Solutions and IWI are preparing to deliver firearms aficionados with a display unlike anything they've seen before. (Web Site) www.xibitsolutions.com
______________________________________________________________________________________________________
MG Design Appoints New Business Development Execs.
MG Design has added Jacqueline Johnson, Wade Kerscher and Jodi Potirala to the New Business Development Team reporting to New Business Development Manager Dale Beyer. "Building MG's New Business Development Team is paramount for achieving our aggressive forecasted sales growth. Each new team member offers us unique expertise and diversity – which helps us penetrate more industries, locations and companies with MG's experiential solutions," said Beyer, "Having this team available to execute our strategic plan ensures we are delivering significant value where brands need us most." (Web Site) www.mgdesign.com
______________________________________________________________________________________________________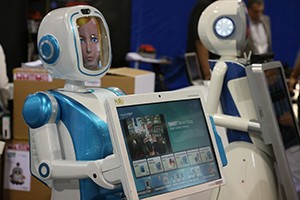 Robotics Exhibits Grows 25 Percent At The 2015 International CES
From humanoid entertainment devices to robotic cleaning machines, robots promise to revolutionize the way consumers interact with the world and monitor their health and environment. The Consumer Electronics Association announced that robotics exhibits at the 2015 International CES® have grown 25 percent from the 2014 CES. The Robotics Marketplace, presented by Robotics Trends, will feature more than 18 innovative companies showcasing the full range of intelligent, autonomous machines that are connected to the cloud, controllable by mobile device and capable of seeing, hearing, feeling and reacting to the environment in ways once thought impossible. Robotics exhibits at the 2015 CES are expected to cover 8,250 net square feet of exhibit space, an increase of more than 25 percent over robotics exhibit space at the 2014 CES. (Web Site) www.CESweb.org
______________________________________________________________________________________________________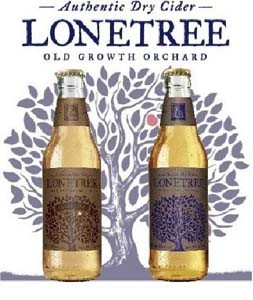 2X4 Brewing & Imports And Lonetree Cider Company Team Up For US Launch
2X4 Brewing & Imports LLC, has formed an exclusive import and distribution agreement with The LoneTree Cider Company of British Columbia, Canada to introduce its old-world ciders to the U.S. market. The Lonetree Cider Company is a small BC-owned company that makes cider the old fashioned way. They start with real BC cider apples from an old-growth orchard. Their authentic dry ciders are natural and real-from apples that are crushed and fermented, then filtered fresh clear and pure-much like a premium quality wine. The product mix will start in 4 pack 355ml bottles with an Authentic Dry Apple Cider and Apple Ginger Cider. Both are at 5.5% ABV. The planned launch in the United States will be in early March 2015 with both flavors in bottle format. Draught and other packaged formats will be offered in Q2 and Q3 of 2015.
"Since we conceived The Lonetree Cider Company, our focus has been on making cider with authentic, old-world cider apple varieties" said Bruce Dean, Lonetree's President & Founder. "These varietals yield a crisp, dry, almost wine-like drinking experience and we had no idea how the quickly local cider drinkers would respond. We are very excited to be working with 2×4 Brewing and Imports to bring Lonetree's unique cider experience to the US markets." (Web Site) www.2x4brewing.com
______________________________________________________________________________________________________
Bomber Ski And Bogner Debut Exclusive Winter Pop-Up Boutique At Americana Manhasset
Bomber Ski, a leader in the design and production of beautifully designed performance skis, and Bogner, a global market leader in high-quality fashionable skiwear and exclusive sportswear, have debuted their first co-branded winter pop-up boutique at the Americana Manhasset. This partnership brings together two top brands in the ski space that will bring a unique retail spin to the stores at the exclusive Americana Manhasset, the premier shopping destination located on Long Island's "Gold Coast." The Bomber Ski and Bogner Winter pop-up boutique is open in time for the Holiday and Ski Seasons, and will operate.
The Bomber Ski and Bogner Winter pop-up boutique will be roughly 1,600 feet in size and feature some of Bogner's finest apparel and a broad collection of select Bomber skis, bindings and equipment, including Bomber's first ever Children's skis. The store's design has the sensibility of the finest ski stores found in Europe's most exclusive resorts. Bomber Ski spares no attention to detail, passion and performance; every pair of Bomber skis is handcrafted in a small race lab in Italy to the highest level of craftsmanship and technology. Bomber will sell its full collection of all mountain, race, powder and freestyle (twin-tip, park & pipe and mogul) skis, bindings and poles. In addition, the winter pop-up boutique will sell Bomber Ski's distinctive Artist Series Ski collection, featuring limited production runs of selected artwork imagery from Jean-Michel Basquiat and Keith Haring. Bogner will sell a selection of their key styles of the season from the Men's and Women's sports collections.
"We at Bomber Ski are thrilled to partner with Bogner for this exclusive Winter Boutique. The store is a collaboration of our brands' similar design sensibilities and dedication to quality," said Robert Siegel, Principal, Bomber Ski. "The Winter pop-up boutique will offer a curated collection of some of the finest skiwear and ski equipment produced in the market, at the Americana Manhasset, which houses brands that provide the world's most beautiful merchandise and caters to the Gold Coast's discerning consumers."
"Bogner is excited to partner with Bomber Ski for our joint Winter pop-up boutique at the Americana Manhasset," said Matthias Mack, EVP of Sales and Marketing, Bogner of America. "Our collaboration is highlighted by the store location amongst wonderfully iconic luxury brands, and will generate fantastic brand exposure, for both our collections amongst the most sophisticated shoppers. We're excited to introduce Bomber fans to the World of Bogner and hope to create new, lifelong Bogner fans during our tenure together." (Web Site) www.bomberski.com
______________________________________________________________________________________________________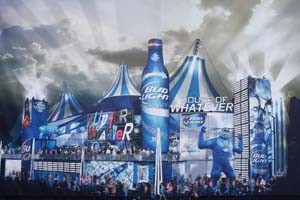 Bud Light's 'House Of Whatever' Campaign Comes To Super Bowl XLVIII
Over the past few years, Bud Light has taken over cruise ships, hotels and even an entire town. For its next act, the Official Beer Sponsor of the NFL will create the ultimate #UpForWhatever experience at Super Bowl XLIX: Bud Light House of Whatever. As a continuation of the brand's "Perfect Beer for Whatever Happens" creative campaign, which was introduced at Super Bowl XLVIII and continued with this summer's Whatever, USA, event, Bud Light is bringing the first-ever House of Whatever to Super Bowl XLIX, featuring three days of unforgettable parties, amazing concerts and one-of-a-kind activities. Just like Whatever, USA, the House of Whatever will reward consumers 21 and older who prove they are truly up for whatever happens next. Bud Light's House of Whatever will feature larger-than-life performances and surprise appearances from numerous artists and celebrities. The brand will also create multiple 'Whatever' experiences in the weeks leading up to the Super Bowl to help consumers 21 and older maintain the #UpForWhatever mindset.
"Our fans have really enjoyed the 'Up For Whatever' activations we've done this year, from the 'Epic Night' spot during Super Bowl XLVIII to this summer's incredible Whatever, USA, experience in Colorado," said Alexander Lambrecht, vice president, Bud Light. "House of Whatever will keep that spirit going, so expect it to be the most unique party experience in Arizona. You could say it's the Super Bowl version of Whatever, USA." (Web Site) www.BudLight.com
______________________________________________________________________________________________________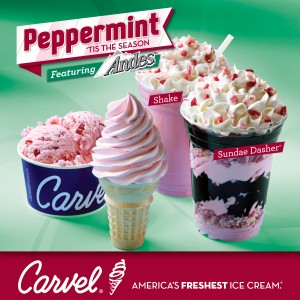 Carvel Partners With Andes Mints For New Peppermint Line Of Ice Cream Treats
Carvel…America's Freshest Ice Cream®, has added a new line of treats made with Andes® Mints this holiday season. For a limited time beginning Nov. 20, guests can visit participating local Carvel® shoppes to enjoy freshly made peppermint soft ice cream, as well as the following treats: Hand-Scooped Peppermint Ice Cream made with chunks of Andes® Mints; Andes® Mints Sundae Dasher™ featuring freshly made peppermint soft ice cream with layer upon layer of Andes® Mints and topped with hot fudge and whipped cream; and Andes® Mints Premium Peppermint Shake made with fresh peppermint soft ice cream and topped with whipped cream and sprinkles of Andes® Mints.
"Peppermint is the flavor of the holiday season," said Carvel President Scott Colwell. "We added Andes® Mints to our fresh ice cream this year to give our guests the most authentic and delicious peppermint experience available."
(Web Site) www.carvel.com
______________________________________________________________________________________________________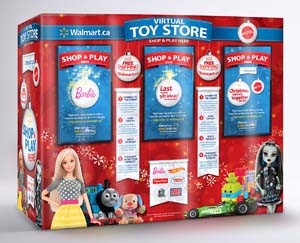 Mattel And Walmart Canada's Virtual Toy Store Takes Flight At Pearson Airport
Mattel and Walmart Canada are teaming up to help make life a little easier for Canadian travelers seasonwith the unique Virtual Toy Store – a mobile based, digital shopping experience located at the busiest and largest airport in Canada , Toronto Pearson International Airport. This unique, fun and interactive, one-stop virtual shop for the hottest toys from Mattel will provide time crunched business travelers and gift-givers heading home for the holidays with an enjoyable, hassle-free shopping experience while waiting to board their next flight.
"We are constantly seeing retail shopping evolve and become increasingly mobile. In April 2014 , a study conducted by InfoSys found that nearly a third of consumers now want more personalization in their shopping experience," said Melissa Farjo from Mattel. "That's why we are taking mobile shopping one step further and providing Canadian travelers with a fun and interactive digital shopping experience – one that is fully personalized by the user and controlled in the palm of their hand."
The Virtual Toy Store installation features three LCD screens that consumers can personalize and control via their own mobile device to browse and shop the hottest toys from Mattel including favorites like Barbie®, Hot Wheels®, Fisher-Price®, Thomas & Friends™ Mega Bloks® and Monster High®. The Virtual Toy Store is located inside Toronto Pearson International Airport Terminal One, between gates D41 and D42 and conveniently by the food marketplace.
"Shopping for toys during the holiday season can be very stressful with so many toys to choose from and finding the time to shop for them," said Cheri Anthony , director of merchandising, toys at Walmart Canada. "The Virtual Toy Store carries some of this year's hottest toys making shopping easy, accessible, interactive, and convenient, especially for the busy traveler."
The innovative technology, allows consumers to fully personalize, control and interact with digital content on their mobile device in a secure environment, without needing to download any apps. The power of this technology is that all shopping information is always in the hand of the consumer, allowing them to continue their shopping experience on their own device and ultimately purchase at their own convenience. (Web Site) www.walmart.ca
______________________________________________________________________________________________________
Mood Media And Shazam Launch 'Shazam In-Store' Mobile Marketing Solution
Mood Media Corporation, a global leader in Experience Design, has partnered with Shazam to launch Shazam In-Store, a location-based mobile marketing product combining the power of Shazam, one of the world's most popular apps, with the strength of Mood's proprietary Presence technology. Shazam-In Store, part of Shazam's larger expansion strategy into consumer-facing environments, is integrated into the existing Shazam app and offers brands the opportunity to connect to Shazam's more than 100 million monthly active users. The solution is the first to use Mood's Presence signal, and connects to consumers' devices via an inaudible digital watermark through retailers' overhead music systems. In order for it to connect, first, a customer must activate the Shazam app to identify a song or audio message. Then, the app will recognize the watermark and deliver the requested song information and the business' targeted content directly to the customer's mobile device.
"Proprietary apps for mobile devices are expensive to develop and are often underutilized by customers, but Shazam's massive user base allows businesses to benefit from a high probability of connecting with customers through that platform," said Ken Eissing, President of Mood Media, North America. "Shazam In-Store provides a one-of-a-kind, cost-effective solution that lowers the threshold for brands to execute on an interactive mobile marketing strategy."
"Shazam In-Store builds on the magic of Shazam by giving users one-touch access to targeted interactive content from retailers and brands, without the need to search or type," said Rich Riley, Chief Executive Officer, Shazam. "Retailers can now utilize the Shazam Platform to create local mobile experiences for their customers."
Office Depot, Inc. is currently utilizing the solution in all of its Office Depot and OfficeMax retail store locations throughout the country. "Office Depot, Inc. believes in the power of technology, and mobile is an extension of our in-store and online shopping experience for customers," said Emery Skolfield, senior director, digital marketing for Office Depot, Inc. "Shazam and Mood Media have provided a new and simple way for us to connect and interact with our customers inside the store." (Web Site) www.shazam.com
______________________________________________________________________________________________________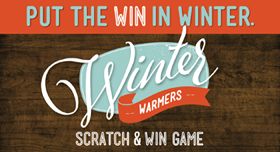 Ryan's®, HomeTown® Buffet And Old Country Buffet® Launch Steaktastic Limited Time Menu
The Ovations Brands® portfolio of restaurants- Ryan's®, HomeTown® Buffet, Old Country Buffet®, Country Buffet®, and Fire Mountain®- are grilling up a new line of signature steak choices that are made fresh and served in individual portions. The Steaktastic menu will be available at all 321 family-style restaurants for a limited time.
The Steaktastic lineup features individualized portions of Rancher's Select® Sirloin Steakhouse Chili, Rancher's Select® Sirloin with Potatoes Au Gratin, and Rancher's Select® Sirloin with Potatoes O'Brien. The Steaktastic line up is completed with Country Fried Steak and 1/3 lb. Chopped Beef Steak. To complement the steak offerings, the fresh salad bar will feature a blue cheese and bacon salad- crisp lettuce topped with a blue cheese dressing and bacon bits.
"Research has shown incredibly positive guest reactions to the individually portioned meals- from perception of cleanliness to the fact that they enjoy eating something made just for them (moving away from the large batch cooking). We initially introduced these individual offerings in our key development markets, and are now expanding these offerings across the system," said Greg Graber, Chief Operating Officer for Ovation Brands. "Our team members are really proud of our new items and the positive guest response is bringing energy into our restaurants. An added benefit is the noticeable decrease in waste on the individually portioned offerings. This platform is a win for all constituents." (Web Site) www.OvationBrands.com
______________________________________________________________________________________________________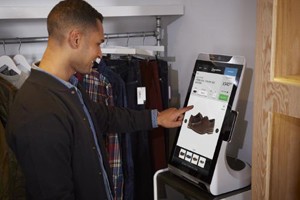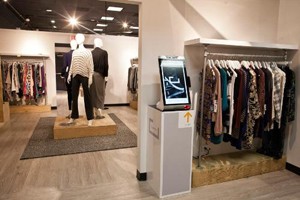 OrderWithMe Launches ShopWithMe Kioskwww.cuipo.org
OrderWithMe, a retail innovation and inventory solutions company, has launched a new retail solution, ShopWithMe, to complete its offering to brick-and-mortar retailers. With a newly designed POS hardware and software ShopWithMe innovates on both sides of the counter, creating an "endless aisle" for shoppers by giving them the ability to purchase from the retailer's extended catalog of products while still in the store. The ShopWithMe solution provides better selection and expanded options for shoppers along with improved efficiencies in purchasing and inventory management for retailers. Retailers lower inventory costs while at the same time expanding in-store sales opportunities and increasing overall shopper satisfaction. With a single checkout, shoppers can purchase products on hand as well as products not currently in the store. These omni-channel purchases can have multiple delivery options including immediate take home, local pickup, or home delivery from a shared inventory of retailers in the system. ShopWithMe has reimagined what a Point of Sale experience should be for brick-and-mortar retailers.
The ShopWithMe retail solution features a tightly integrated system of custom hardware and software, including: Consumer facing INVENTORY-AS-A-SERVICE™ POS: While current POS systems focus almost exclusively on the interaction with the store associate, ShopWithMe brings an entirely new experience to the shopper. The patent pending, INVENTORY-AS-A-SERVICE™ POS (IsPOS) includes a shopper facing 21.5″ touch display, a front facing 12 megapixel ultra-wide lens camera, a barcode scanner with auto-detection, receipt printer, water resistant speaker, NFC reader, Bluetooth beacons, and wireless connectivity combined into a sleek hardware frame. At any place in the store, shoppers can scan an item at an IsPOS and find real-time stock levels while still in the store. If the size, color, or related item is not currently in-stock, shoppers can still add it to their cart and purchase the item, crediting that retailer for the sale, which will then be delivered directly to their home from one of the participating retailers, brands, or distributors in the network. Consumer mobile apps for iOS and Android: Shoppers traditionally carry shopping bags with them in the physical store. Now they will also carry a "virtual cart" on their phone with the ShopWithMe shopper mobile applications for iOS and Android.
ShopWithMe.com: Connecting the physical store POS to a retailer's e-commerce system is the easiest and most efficient way to manage their inventory. All the stores that deploy the in-store ShopWithMe solution have the option to link their products to a ShopWithMe storefront. Shoppers can go to ShopWithMe.com and browse by product, brand, store name, or location. When a shopper buys a product on the website they can elect for delivery or in-store pickup. Mobile POS (mPOS): ShopWithMe provides its retailers a Mobile POS for their associates to carry around the shop floor. Using iPad minis from Apple as the foundation, ShopWithMe has developed its own hardware case which has a built-in barcode/qr scanner and credit card reader. Store associates are continually synced with the IsPOS and can receive alert notifications if a customer requests a product or needs help. The lightweight Mobile POS units allow associates to check out shoppers on the floor or receive notifications when an order has been placed online or through the ShopWithMe network either for in-store pickup or to be shipped. ShopWithMe puts the focus where it belongs, on the shopper experience, while offering retailers an affordable and flexible out-of-the-box solution at a price any retailer can afford. The solution can easily be set up in their stores and will help to predict and automate their inventory needs and ordering process while also connecting them to millions of products which other retailers and suppliers can fulfill on their behalf.
"The key to ShopWithMe is that we are giving shoppers a way to use the brick-and-mortar retailers to discover curated products and learn from experts while assuring them that they won't leave disappointed because they can order any style, size or color that they want seamlessly and it will be delivered quickly," said Brandon Masada, VP of Retail Innovation for ShopWithMe. "For the retailers, the ShopWithMe solution allows them to focus on what they are good at while having the assurance that we have their back and they can still make a sale and generate profit while reducing their overhead and satisfying their customers." (Web Site) www.orderwithme.com
______________________________________________________________________________________________________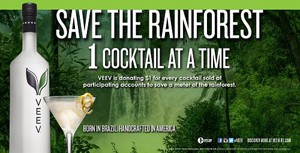 VEEV Spirits Partners With Cuipo To Save The Rainforest One Cocktail At A Time
VEEV Spirits has partnered with Cuipo, a lifestyle brand dedicated to preserving prime rainforest around the globe. VEEV Spirits will be donating $1 for every drink sold through participating on-premise accounts (up to $30K), to Cuipo's non-profit foundation "One Meter at a Time," whose primary responsibility and mission is to protect and preserve the rainforest through education and brand activation.
"VEEV Spirits was created to offer A Better Way To Drink™ with the philosophy to live consciously and to always have fun," said co-founder Carter Reum. "We are proud to be a founding member of 1% for the Planet and now through our partnership with Cuipo, we are able to continue our lifelong commitment together to being environmentally and socially responsible."
"Teaming up with a company that is as committed to protecting and preserving the rainforest as we are here at Cuipo, is very important to us. Our partnership with VEEV enables us to further educate others on how to protect the rainforest, which is extremely gratifying," said Tom Murray, President + Co-Founder.
The program will be an ongoing partnership that includes a splash page, where participating accounts are featured, and can track the number of meters of rainforest that have been saved through sales. Additional support elements given to accounts include acai bracelets up-cycled from Brazilian acai berry seeds, co-branded chalkboards to display and track their own progress, and table tents featuring specialty, eco-inspired VEEV cocktails: the Canopy Cosmo, Rainforest Cooler and Eco-tini. Accounts are also encouraged to come up with their own creations, using fresh ingredients and creative eco-inspired names. (Web Site) www.cuipo.org
______________________________________________________________________________________________________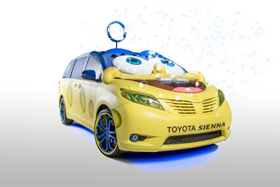 New 2015 Toyota Sienna Inspired By 'SpongeBob Movie: Sponge Out Of Water' Rolls Out On Cross Country Tour
Nickelodeon and Toyota have partnered to transform everyone's porous pal into a new 3-D concept car based on Paramount Pictures and Nickelodeon Movies' upcoming film, The SpongeBob Movie: Sponge Out of Water. The SpongeBob Movie 2015 Toyota Sienna features a custom three-dimensional SpongeBob SquarePants exterior, complete with the character's Superhero Incredibubble mask that blows real bubbles at the top of the car. The interior features seating inspired by each of SpongeBob's Bikini Bottom pals, along with a wood-grain dashboard, a custom Captain's steering wheel, a blue-sky head liner and a sand-inspired floor. The one-of-a-kind vehicle is rolling out on a cross-country promotional tour leading up to The SpongeBob Movie's Feb. 6, 2015 premiere.
"SpongeBob SquarePants continues to be at the center of pop culture, and through this promotion with our wonderful partners at Toyota, we have created his next iconic moment with a truly unique vehicle that captures all of the high-octane energy of Paramount's highly anticipated feature film," said Pam Kaufman, Chief Marketing Officer, Nickelodeon Group.
"Toyota is again teaming up with SpongeBob to help him and his friends go places in a custom ride inspired by their upcoming dry land adventures," said Jack Hollis, vice president of marketing for Toyota. "The 2015 Sienna is a perfect choice for families and superheroes alike – offering seating for up to eight and a bubble blower attachment feature to boot."
The SpongeBob Movie-themed 2015 Toyota Sienna will bring SpongeBob's special brand of nautical nonsense to several family-friendly locations, including select Bass Pro Shops across the US, Nickelodeon Suites Resort, Orlando, Fla.; Nickelodeon Universe at Mall of America, Minneapolis, Minn.; the Chicago Auto Show, Chicago, Ill.; and the New York Auto Show, New York, NY. These events will feature character meet-and-greets and photo opportunities, a SpongeBob-inspired crane game, giveaways and more. (Web Site) www.nick.com
www.nick.com/toyota to get
______________________________________________________________________________________________________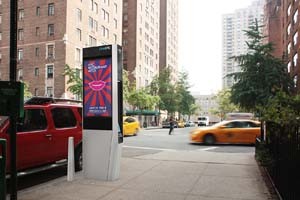 LinkNYC Network To Deploy Across NYC's Five Boroughs
LinkNYC is a first-of-its-kind communications network that will bring the fastest available municipal Wi-Fi to millions of New Yorkers and visitors. The five-borough LinkNYC network, which will be funded through advertising revenues, will be built at no cost to taxpayers and will generate more than $500 million in revenue for the City over the next 12 years.
Links are iconically designed connection points that house state-of-the-art wireless technology, interactive systems and digital advertising displays. Each ADA compliant Link structure will provide: 24/7 free Internet access with up to gigabit speeds; Free phone calls anywhere in the U.S.; A touchscreen tablet interface to access City services, directions and more; Easy access to 911 and 311; Free charging station for your mobile devices; and Digital displays for advertising and public service announcements. When it launches, LinkNYC will be the "fastest and largest free municipal Wi-Fi deployment in the world." It will be more than 20 times faster than the average home Internet service in New York City. The Link kiosks will have a connectivity range of about 150 feet. And the number of devices that can connect to each Wi-Fi kiosk simultaneously is 250. The construction of the LinkNYC network will start next year and the first kiosks will be operational by the end of 2015. LinkNYC said that up to 10,000 Links will be installed across all five boroughs: the Bronx, Manhattan, Brooklyn, Queens and Staten Island.
"With this proposal for the fastest and largest municipal Wi-Fi network in the world – accessible to and free for all New Yorkers and visitors alike – we're taking a critical step toward a more equal, open and connected city," said New York City Mayor Bill de Blasio. (Web Site) www.www.link.nyc
______________________________________________________________________________________________________

Sean "Diddy" Combs And CIROC Ultra Premium Vodka Unveil "Step Into The Circle" CIROC Campaign
The makers of CIROC Ultra Premium and Sean "Diddy" Combs invite consumers to "Step Into The Circle,"through an integrated marketing campaign that recently kicked off in Duffy Square, the northern triangle of Times Square. The positioning of this new CIROC campaign highlights the importance of celebrating life achievements with those closest to you and captures scenes of celebration amongst everyday consumers that enjoy CIROC as a centerpiece of their special occasions.
To commence the new campaign, CIROC, in partnership with New York City, constructed a groundbreaking 36′ by 20′ dome that was a temporary 24-hour installation. Guests entered a life-sized exhibit featuring the various moments that the campaign commemorates. Fans are encouraged to #StepIntoTheCircle via social media by sharing and tagging personal photos of their own circles.
"Step Into The Circle" will launch a fully integrated campaign that spans broadcast, print, out-of-home, digital, on and off premise and experiential events. In addition to the launch event in New York, CIROC will recreate the dome experience at major cultural events throughout the calendar year including New Year's Eve, NBA All-Star Weekend and Grammy Award Weekend.
(Web Site) www.diageo.com
______________________________________________________________________________________________________
CROSSMARK Names Jim Norred President, Marketing Solutions Group
CROSSMARK, a leading sales and marketing services company, has appointed Jim Norred as President – Marketing Solutions Group. The group provides insight-driven marketing solutions to address the challenges that brands experience every day. It includes integrated engagement marketing expertise through Marketing Werks and PromoWorks, as well as Twin Oaks, a leading shopper marketing agency that is co-owned with MARS Advertising. CROSSMARK's Insights team also falls under Norred's leadership. Norred most recently served as Executive Vice President-Corporate Development. (Web Site) www.crossmark.com
crossmark.com
______________________________________________________________________________________________________
Shazam And Adspace Partnership Brings Shazam-Enabled Screens To Mall Shoppers
Shazam® and Adspace Networks have partnered to bring Shazamable advertisements to over 200 shopping malls nationwide via the Adspace Digital Mall Network. The partnership will enable Adspace Networks to offer advertisers the ability to enhance video campaigns with a fully customizable second-screen content experience through Shazam's innovative technology, revolutionizing the way users interact with the retail environment.
Adspace Networks reaches 58 million unique shoppers each month through video advertising on 2,800 screens nationwide. With the rollout of this partnership, these shoppers will now be able to Shazam advertisements for a deeper experience, allowing for the discovery of exclusive offers and added content. Shazam's cutting-edge ultrasonic watermark technology will be available on both the floor-mount and aerial screens, within a range of up to 40 feet. For advertisers, this integration offers a new, customizable way to connect their brands directly with millions of Shazam users. Importantly, the Shazam ultrasonic signal is active, whether a commercial is airing or not, so the mobile experience is always available to a mall shopper.
"At Shazam, our goal is to put the power of discovery into the hands of our millions of users wherever they are – whether it's at home or on the go" said Rich Riley, CEO, Shazam. "With our latest launch, we're excited to move into the mall environment for the first time, offering a whole platform for brands and consumers to connect in a meaningful way."
"The marriage of mobile and location-based video just makes sense," said Dominick Porco, CEO, Adspace Networks Inc. "Now, through our partnership with Shazam, we are able to offer our advertisers a seamless way to retarget their ads and extend their content to consumers' Smartphones." (Web Site) www.adspacenetworks.com
______________________________________________________________________________________________________

______________________________________________________________________________________________________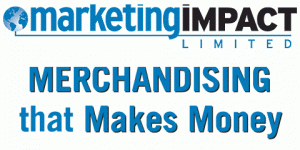 ______________________________________________________________________________________________________

______________________________________________________________________________________________________

______________________________________________________________________________________________________
CLICK ON IMAGE TO VIEW DIGITAL EDITION
______________________________________________________________________________________________________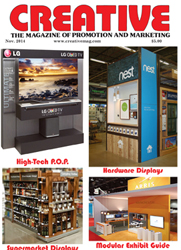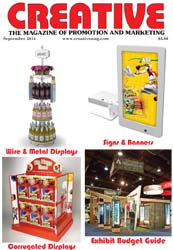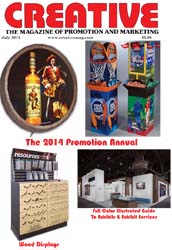 MAY 2014 ISSUE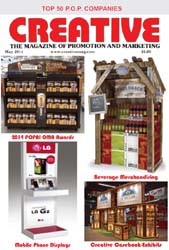 MARCH 2014 ISSUE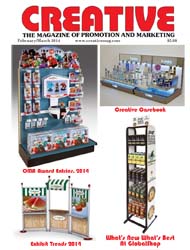 JANUARY 2014 ISSUE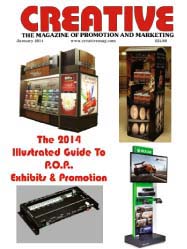 NOVEMBER 2013 ISSUE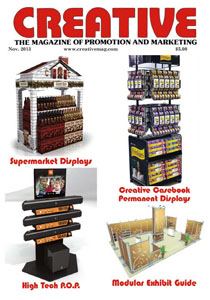 SEPTEMBER 2013 ISSUE
JULY 2013 ISSUE
MAY 2013 ISSUE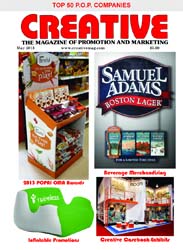 MARCH 2013 ISSUE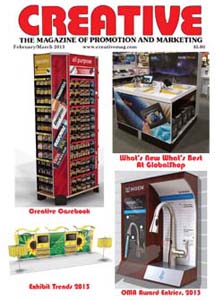 JANUARY 2013 ISSUE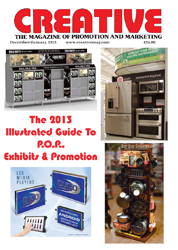 NOVEMBER 2012 ISSUE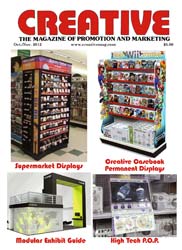 SEPTEMBER 2012 ISSUE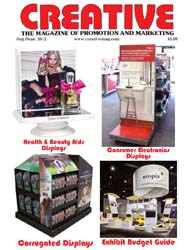 JULY 2012 ISSUE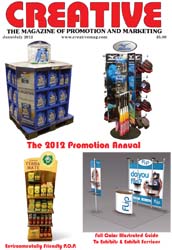 MAY 2012 ISSUE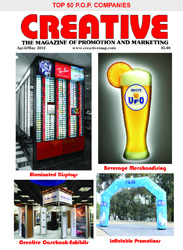 JANUARY 2012 ISSUE