_____________________________________________________________________________________________________


_____________________________________________________________________________________________________


_____________________________________________________________________________________________________


_____________________________________________________________________________________________________

_____________________________________________________________________________________________________


_____________________________________________________________________________________________________


_____________________________________________________________________________________________________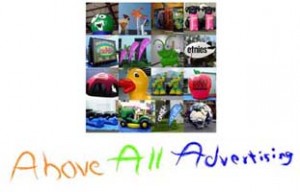 _____________________________________________________________________________________________________

_____________________________________________________________________________________________________

_____________________________________________________________________________________________________

_____________________________________________________________________________________________________

_____________________________________________________________________________________________________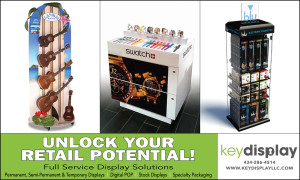 _____________________________________________________________________________________________________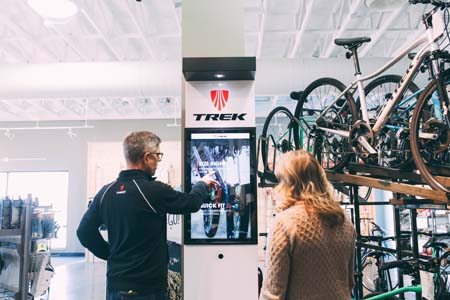 Trek Precision Fit Workstation
Axis Display group partnered with Trek Bicycle to create an interactive display built to immerse shoppers into Trek's cutting-edge Precision Fit Process and systematically walk them through the decision making process of purchasing a new bicycle and accessories.
In order to be successful, the design had to take an out-of-the-box approach. The display needed to work as a functional piece of equipment that invited shoppers to not only engage with the Precision Fit Process and learn more about the overall brand story, but also demo and test new products. Additionally, since Trek retail space varies greatly by location, the entire program had to be designed with scalability, versatility, and adaptability in mind.
The display provided Trek and their customers a program that drilled down shoppers' intended riding styles and expected use of a bicycle. Additionally, the design of this display proved integral for store associates when featuring product bundling options and other useful Trek tools. This display was designed and produced by Axis Display Group; (Web Site) www.axisdisplaygroup.com
_____________________________________________________________________________________________________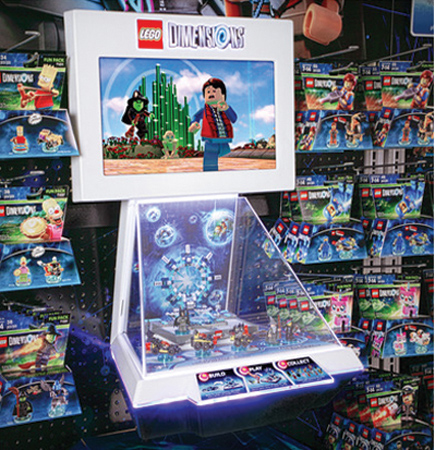 Interactive Display Helps Support LEGO Dimensions Global Campaign
Warner Bros. launched a global campaign to suport the introduction of LEGO Dimensions®, an all-new entertainment experience from Warner Bros. LEGO Dimensions are Games that combines physical LEGO products with digital gameplay. The campaign was designed to promote the LEGO Dimensions brand and serve as a learning experience for the consumer.
With the product not visible in-package, WB leaned on the functionality of the interactive display unit to help relay the key selling points of the game while showing the LEGO quality product, assembled and in-play, that the consumer gets when purchasing. Three different sizes of the unit were produced, giving flexibility for retailers based on space available and electricity. The LEGO Dimensions global campaign was created by JJ&A; (Web Site) www.jjapop.com
_____________________________________________________________________________________________________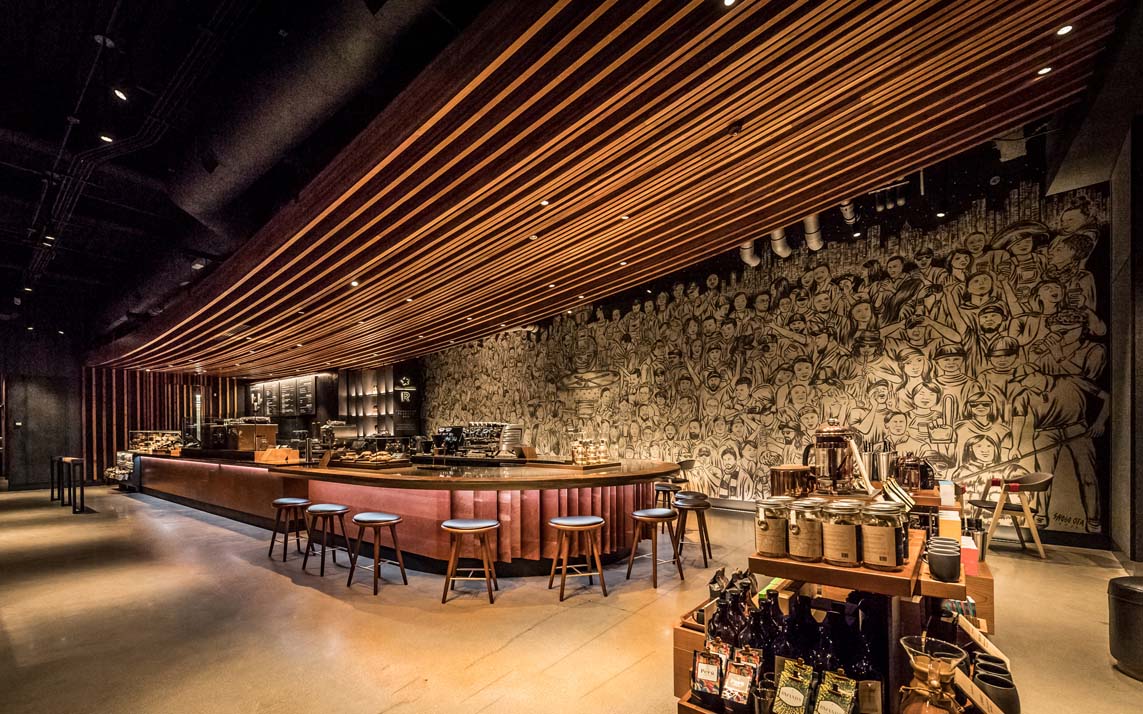 Starbucks Reserve Bar Opens In Chicago's Wrigleyville Neighborhood
Starbucks is opening a Reserve Roastery in Wrigleyville, one of the most celebrated neighborhoods in Chicago as the home of Wrigley Field and the Chicago Cubs. The Starbucks store will be anchored in the new Park at Wrigley and in addition to its core menu, the new location will take influence from its Seattle Starbucks Reserve® Roastery with an immersive coffee bar where baristas bring the craft of coffee to life through brewing techniques such as Clover, pour-over, coffee press, nitro taps, Chemex, Siphon and Black Eagle manual espresso. Starbucks stores with a Reserve coffee bar will make up 20 percent of the company's store portfolio globally over time.
"We wanted the design to be authentic to the community and to the heritage of baseball in Chicago," said Claudine Lostao, director of store design for Starbucks in the Midwest and Mid America. "The richness of the leather and stitching details at the Reserve Bar are inspired by the game."
Upon entry, customers are drawn in by the 68-foot long curving wood beams that start at the top of the front doors and lead the eye through the length of the space to the bar, which takes center stage as the theatre of coffee art within the space. On warm days, glass doors open up onto the adjacent open-air park which will host community festivals and farmers markets. The design team also paid tribute to the home team in the details, such as custom chairs with red baseball stitching and under-counter lighting at the bar that can glow red or blue. The artistic focal point of the space is a 45-foot custom mural by artist Shogo Ota called "Coffee People," which depicts the people behind coffee's journey from farm to cup. (Web Site) www.starbucks.com
_____________________________________________________________________________________________________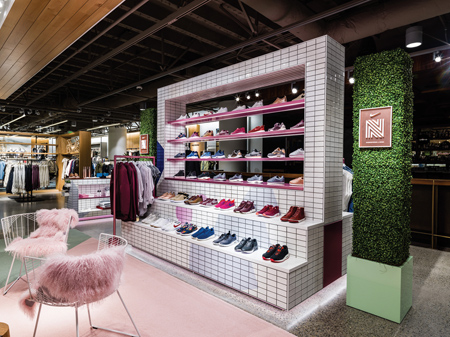 Nordstrom x Nike Sneaker Boutique To Launch At Select Stores
Nordstrom in collaboration with Nike will launch the 'Nordstrom x Nike' sneaker boutique at select stores. The Nordstrom x Nike boutique will first open in Toronto on September 16 when the Nordstrom CF Toronto Eaton Centre store opens, and will expand to Seattle and Chicago in the following months.
Olivia Kim, the Vice President of Creative Projects at Nordstrom, partnered with Nike for a collaboration on a women's-only lifestyle shop that blurs the lines of fitness and fashion as the ultimate sneaker boutique for her. 'Nordstrom x Nike' will house limited-edition product introduced each month, curated collections of activewear, sneakers for runners and sneakerheads alike, activewear and athleisure, accessories, tech and more.
Kim and team worked closely with Nike to create this one-of-a-kind sneaker boutique, modeled on how female customers shop and wear the brand. The shop will be curated with select seasonal items from the store's different departments and merchandised alongside Nike product.
"We know our customer loves Nike, and rather than build her a fitness-only shop, we looked at how she really wears it in her daily life," Kim said. "It's not Nike head-to-toe. She'll wear exclusive sneakers with her favorite denim, a designer handbag, an amazing jacket and a special nail polish color – we have all of this all in one place. We wanted to give her what she wants and needs through an entirely new space and service model."
"The Nordstrom x Nike sneaker boutique takes the best of our Nike Sportswear product and curates it beautifully for the female consumer," said Cal Dowers, VP/GM of Nike Sportswear for North America. "By working hand-in-hand with Olivia and her team, we're bringing together sport culture and self expression for everyday life. We're always looking for ways to innovate, and by partnering with Nordstrom on this, we have created a unique space that will better serve and inspire sneaker culture and sport style for women." (Web Site) www.nike.com
_____________________________________________________________________________________________________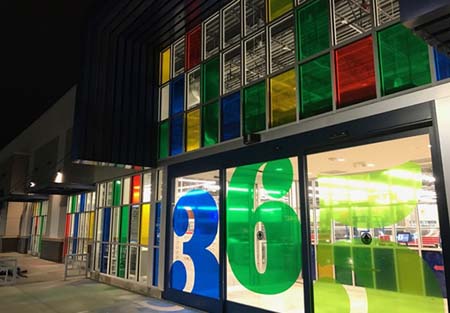 Whole Foods Market's 365 Store In Cedar Park Opens
365 by Whole Foods Market's first Texas location has opened in Cedar Park. The 30,000-square-foot store, at 5001 183A Toll Rd, will offer a selection of grab-and-go prepared foods, grocery items, unique venues and retail innovations that streamline the shopping experience for customers seeking convenience and value on high-quality products without artificial colors, sweeteners or preservatives. The Cedar Park location includes full-service eateries from two Austin favorites: Easy Tiger, a local bakery and beer garden, serving a selection of brats, breads and pastries, and JuiceLand, a local juice legend, serving a full range of juices, smoothies and shots.
"Whether you're looking for a quick in-and-out shop for a few items, stocking up on groceries for the week, grabbing a smoothie from JuiceLand, or meeting for a drink at Easy Tiger, you'll find a blend of innovation and convenience in our store," said Jeff Turnas, president of 365 by Whole Foods Market. "From the food offerings to the design, we've built a foundation on the quality standards you've come to expect from Whole Foods Market in a fun new format that's easy to navigate and is focused on value in every department."
The Cedar Park store marks the beginning of a new wave of 365 stores, bringing greater ease to the grocery shopping experience through a blend of design, technology and experience. Shoppers can register for the 365 Rewards Program, a digital loyalty program, offering customers added value, product recommendations and deals based on individual preferences. (Web Site) www.wholefoodsmarket.com
____________________________________________________________________________________________________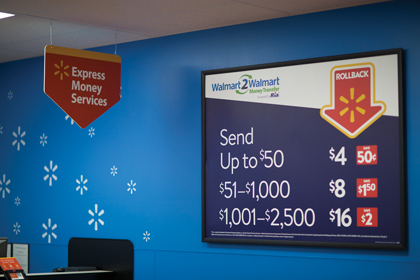 Walmart Slashes Prices On Money Transfer; Launches Mobile Money Sending Platform
Despite already offering some of the industry's lowest prices on money transfers, Walmart is slashing prices again on its Walmart2Walmart money transfer service. The new fees, allow customers to save 20 to 90 percent on cash transfers versus the leading competitor.
Also, beginning in May, Walmart and American Express will introduce the Bluebird2Walmart Money Transfer Service, which allows accountholders of Bluebird – a checking and debit alternative – to digitally send money for cash pickup at Walmart store locations. Accountholders can access the new service by visiting Bluebird.com or by using the Bluebird app on their smartphone. Money receivers do not need a Bluebird Account; rather, they can simply pick up their funds at any Walmart store within minutes of the online transfer. (Web Site) www.walmart.com
_____________________________________________________________________________________________________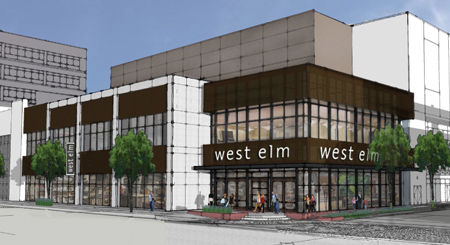 West Elm To Open First Fort Worth Store At West 7th
West Elm will open its first Fort Worth location this summer at 2869 West 7th St, a premier shopping, dining and entertainment streetscape. The store, located on the high-visibility corner of West 7th and Currie Street, will occupy a 10,502 square-foot space at the street level. With the mission of helping customers express their personal style at home, work and away, everything West Elm does is designed to make an impact in everyday life, from creating unique, affordable designs for modern living to its community-driven in-store events and collaborations. West Elm will feature a selection of Texas-based makers and designers who will sell their products in the store's fall assortment of modern furnishings and décor as part of the west elm LOCAL program and a design lab will offer West Elm Style + Service. This initiative demonstrates the company's commitment to support the Fort Worth community of artists, makers and designers.
"The Cultural District is truly special, and West 7th is proud to be an integral part of this community," said Peter Jacobsen, senior vice president at The Woodmont Company. "We believe the commitment by West Elm and our upcoming announcements of other new retailers and restaurants is further testament to the neighborhood's evolution into one of the top urban, walkable shopping and entertainment districts in Texas." (Web Site) west-7th.com
_____________________________________________________________________________________________________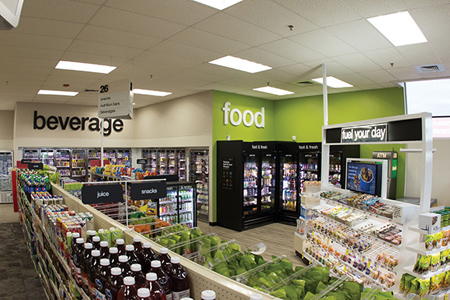 CVS Pharmacy Unveils New Store Design
CVS Pharmacy has unveiled a new store design to enhance the retail customer experience with a new assortment of healthier food, health-focused products and expanded beauty selections paired with informational signage throughout the store to help customers discover new offerings.
Helena Foulkes, President of CVS Pharmacy, said, "Our new retail offerings leverage our deep expertise in health to enhance our customers' shopping experience. Our strategy for our new stores is not one-size-fits-all. We will continue to evolve the store experience as we test and learn in order to meet the needs of our customers in the ever-changing retail landscape." CVS Pharmacy is rolling out major changes to as many as 70 stores this year, with plans to expand to several hundred more in 2018.
The new, health-focused formats have 100 feet of new merchandise in health, beauty and healthier food and use a streamlined layout to highlight themes that make shopping easier. "Discovery zones" in key health categories take a holistic approach to care and product selections, and customers are guided by informational signage with guidance to make finding the right solution easier. (Web Site) www.cvshealth.com
_____________________________________________________________________________________________________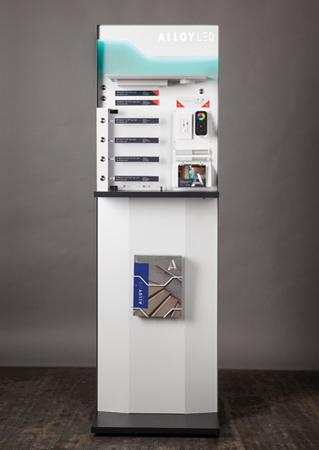 Alloy LED Floorstand Display Showcases Multiple Products
Alloy LED manufactures and distributes high quality, in-house tested and configurable LED lighting solutions at accessible prices. As a new company founded in 2015, they sought to establish their presence in lighting showrooms nationwide by providing an easy-to-set-up, interactive lighting display that would tastefully showcase several of their items. This display also needed to be versatile enough to easily change out components for future rollouts.
A steel and MDF tower was developed that featured an array of their LED products which can be switched on all at once or activated one at a time. 4 White PrimaLine®Alloy LED Retail Display RGBW Color Remote LED Strips LED strips are adhered to the back of a swinging, frosted-acrylic door which produces diffused light while still allowing the LED strips to be visible to the customer. The Radialux® multi-chromatic RGBW LED strip is mounted below the header and can be controlled by the user with a secured interactive color spectrum touchpad to demonstrate the range of LED colors. The top half of the unit can function as a standalone countertop display. For stores without countertop space, the countertop module can mount to a pedestal to work as a floor standing unit. The countertop unit can accommodate up to 4 wire brochure holders on the backside. A fifth brochure holder can be added to the front of the pedestal module. Fully loaded, this display can hold 40 full Alloy LED catalogs.
The Alloy LED Retail Display was designed and produced by Concept Designs, (Web Site) www.conceptdesigninc.com
_____________________________________________________________________________________________________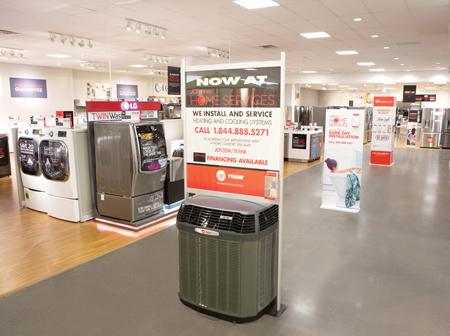 JCPenney Partners With Sephora To Expand Beauty Retail Offerings
JCPenney and SEPHORA are making beauty accessible to even more customers across the country with the addition of 70 new SEPHORA inside JCPenney locations and 32 expansions. Introduced in 2006, SEPHORA inside JCPenney is an exclusive beauty destination offering a curated selection of leading makeup, fragrances, skin and haircare brands that will be available in nearly 650 JCPenney stores in 2017.
SEPHORA inside JCPenney shops feature a unique open-sell environment encompassing up to 2,600 square feet of cosmetics, skincare, fragrance and beauty accessories. In addition to the 70 new locations opening over the next few months, 32 existing SEPHORA inside JCPenney shops will expand in size by nearly 50 percent to accommodate more products and client services, such as Benefit Brow Bars, which will be introduced to 25 new and existing SEPHORA inside JCPenney locations. A key component of the SEPHORA inside JCPenney experience are the beauty consultants who provide unbiased expert advice on color trends, skincare and grooming solutions. As part of the beauty expansion, the Company will hire an additional 800 consultants nationwide.
SEPHORA inside JCPenney features an expansive array of more than 50 brands including Origins®, SEPHORA Collection, Kat Von D®, Make Up For Ever®, Nars®, Urban Decay® and Kate Somerville®. Starting this spring, Clinique®, one of America's leading cosmetic brands, as well as, Anastasia Beverly Hills, belif, Laura Mercier®, Caudalie®, Farmacy®, Fresh® and Tarte® will expand to additional SEPHORA inside JCPenney locations. SEPHORA inside JCPenney also has new haircare brands such as Dry Bar®, Living Proof® and Bumble and bumble® now available in stores. To discover which brands meet their needs, clients are encouraged to try and test product samples as specially trained beauty consultants provide recommendations.
"We are exceptionally proud of our SEPHORA inside JCPenney partnership. JCPenney is a powerhouse retailer, and we are excited to share the SEPHORA experience with even more JCPenney customers this year," said Satish Malhotra, executive vice president and chief operating officer of Sephora Americas. "As we celebrate 10 years together, we look forward to serving more markets that we have not yet reached, inspiring our new and existing clients to learn, play and get inspired by beauty." (Web Site) www.jcp.com
_____________________________________________________________________________________________________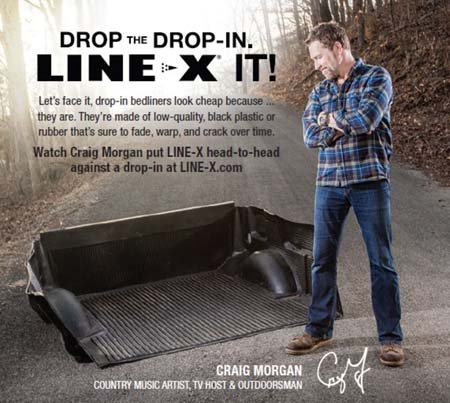 Country Music Star Craig Morgan Stars In LINE-X Multi Platform Marketing Campaign
LINE-X has teamed up with country music entertainer, military veteran, award-winning TV host and philanthropist – Craig Morgan – to call on truck owners across the United States and beyond to drop their drop-in bedliners and choose LINE-X. The prominent musician is at the center of a multiplatform, integrated marketing campaign with the long-time leader in powerful protective coatings and first-rate truck accessories – created to shed light on the extreme differences between drop-in bedliner options and LINE-X's celebrated spray-on bedliner. The multi platform campaign includes TV commercials and in-store signage.
With the LINE-X organization's heavy focus on its rapidly expanding network of more than 500 franchises across the United States – and distributors in more than 70 countries – the campaign ultimately was created for individually-owned retail locations and their regional efforts. Morgan's witty personality – along with his military, outdoorsman and music background – has been the driving force behind the country star's partnership with LINE-X. His personal Jeep also features an exciting, customized LINE-X ULTRA application on its exterior, along with a variety of accessories, to maximize expression of his adventurous lifestyle.
"I know firsthand how durable this stuff really is in bringing extreme protection to my reborn 1994 Jeep Sahara and in my truck beds," said Morgan. "It was fun dragging a drop-in bedliner down the road and bringing that to light in the commercials." (Web Site) www.linex.com
_____________________________________________________________________________________________________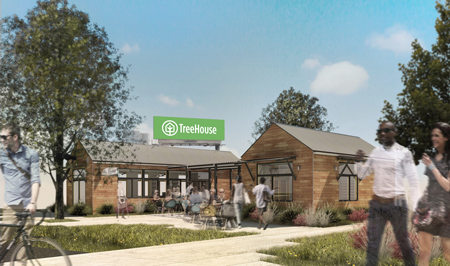 TreeHouse Dallas Store Opens As Net-Zero Energy Home Improvement Store
TreeHouse is opening a Dallas store, which will be the world's first net-zero energy home improvement store. TreeHouse Dallas is slated to be the anchor tenant in the new The Hill redevelopment, a North Dallas shopping center being revived, refreshed, and repositioned by Dallas developer Cypress Equities. TreeHouse is built upon the idea that all homes should be sustainable, beautiful, and healthy. It brings progressive products, great design, human-centered services, and leading edge technology together under one roof.
Lake|Flato Architects designed the building with the principles of health and sustainability in mind. Drawing deeply from residential design language, it wanted to produce the antithesis of a common big-box store. The building was also designed around a large legacy oak tree that stands on the property, which presented challenges, but showcases our commitment to design integrated with nature. The design team at Lake|Flato worked to ensure these engineered strategies were fully intertwined with TreeHouse's desire to make "the most beautiful store in the world." In the resulting design, south-facing saw-tooth roofs are oriented to maximize the effectiveness of a giant rooftop solar array, while also providing an overhang for a deep front entry porch to welcome visitors. This notable building feature solved the need for extra space for solar panels, while also creating a larger shaded area for the comfort of customers. An additional benefit of this building strategy is the reduction of solar heat gain to an absolute minimum. North-facing clerestory windows bring daylight inside to allow minimal use of electric fixtures and to provide exceptional interior light quality. With this tactic, the store can run on daylight until sunset each day. On display at the center of the store will be a "power core" where the Tesla Powerpack will live and work in full view, storing the rooftop solar array's power for evening use and allowing the building to zero-out its energy consumption. They also plan to provide any excess renewable energy back into the grid.
_____________________________________________________________________________________________________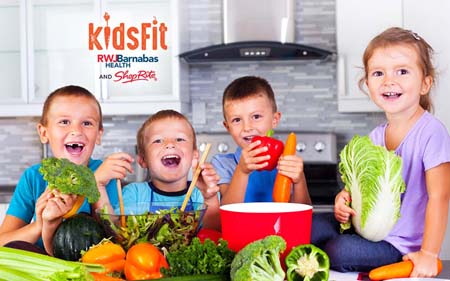 ShopRite And RWJBarnabas Health Launch Free 'KidsFit' Program
RWJBarnabas Health and ShopRite have partnered together to launch a free nutrition and wellness education program available to children and families at ShopRite stores throughout New Jersey and beyond. Called "KidsFit at ShopRite," this exciting new program combines the collective visions, expertise and geographic reach of both organizations to create a powerful impact in the state, with the primary goal of preventing childhood obesity.
KidsFit at ShopRite is a free, six-session curriculum-based program taught by ShopRite's team of in-store registered dietitians that provides children ages 7-10 and their families with ways to create simple, tasty recipes while discovering the nutritional benefits of different food groups. Culinary goodies, recipes, and fun giveaways are provided at each class, which are held at local ShopRite stores. KidsFit at ShopRite will be led locally by ShopRite dietitians and includes an interactive program which features scavenger hunts through the stores, cooking classes, healthy recipes and nutrition and wellness tips for kids and families.
"We're honored to work with RWJBarnabas Health to bring the award-winning KidsFit program to life in our stores," said Natalie Menza-Crowe, MS, RD, Director of Health and Wellness at ShopRite. "RWJBarnabas Health is a recognized leader in the health care industry and we're proud to join forces with them to help fulfill our shared mission of working together to keep communities healthy. We strongly believe that KidsFit at ShopRite is a great program that will encourage and inspire lifelong healthy eating habits."
_____________________________________________________________________________________________________
Southeastern Grocers Becomes First North American Retail Member Of International Pole & Line Foundation
Southeastern Grocers LLC, parent company of BI-LO, Fresco y Más, Harveys and Winn-Dixie grocery stores, has become the first North American retail member of the International Pole & Line Foundation (IPNLF), the non-profit association that is committed to supporting small-scale fisheries that pursue high quality, responsible and ethical tuna caught using one-by-one methods.
To coincide with this announcement, Southeastern Grocers has launched an exclusive private label-Fisherman's Wharf, pole-and-line, canned albacore tuna product displaying the IPNLF 'Supporting Member' logo to demonstrate its commitment to the most environmentally and socially desirable methods. The Fisherman's Wharf Albacore Tuna is on the shelves of select BI-LO, Fresco y Más, Harveys and Winn-Dixie stores for $2.49 a can.
Ian McLeod, President and CEO of Southeastern Grocers, said, "At Southeastern Grocers, we know how important it is to support sustainable fisheries and we are very pleased to be the first North American retail member of the International Pole & Line Foundation."
_____________________________________________________________________________________________________
North Carolina Solar Farm Powers New Starbucks Renewable Energy Strategy
Starbucks has invested in NC-47, a sprawling solar farm in North Carolina, as part of a new phase in the company's commitment to renewable energy. NC-47 will be fully operational by mid-May, its 149,000 solar panels delivering the clean energy equivalent to the electricity powering 600 Starbucks stores in North Carolina, Delaware, Kentucky, Maryland, Virginia, West Virginia and Washington, D.C. The North Carolina facility reflects the company's move away from energy-offset purchases only, in favor of direct engagement with the energy industry.
Starbucks has invested in renewable energy since 2005, steadily increasing its investments in Renewable Energy Certificates to achieve a goal of obtaining 100 percent of the electricity powering global company-operated stores from renewable sources. Starbucks hit that target in 2015 and was the number one purchaser of renewable electricity in its sector on the Environmental Protection Agency's Green Power Partnership Retail Top 30 in 2016.
_____________________________________________________________________________________________________
Sharp And Orville Redenbacher's Launch Microwave Oven Partnership
Sharp Home Electronics Company of America and Orville Redenbacher's® Gourmet® Popping Corn have launched three all-new Countertop Microwave Ovens (SMC1443CM, SMC1442CS and SMC1132CS) with Orville Redenbacher's certified popcorn preset button. Simply touch the specially-tuned "Popcorn" button and select either the Orville Redenbacher's Microwave Popcorn Classic Size (3.3 oz.) or Single Serve Mini Bag (1.16 oz.) and enjoy the perfectly popped, buttery flavor within minutes.
"Sharp has been a pioneer in the microwave business since mass producing the first microwave oven in 1962," said Peter Weedfald, SVP of Sales and Marketing, SHCA. "Since then we've continued to improve on the design and technology, and working with the Orville Redenbacher's brand is an exciting and natural fit. We're thrilled to bring this collaboration to market for microwave and popcorn lovers."
"As America's #1 freshly popped popcorn choice for years, we are excited to partner with such a renowned name in microwave technology in order to deliver the highest quality popcorn experience with just the touch of a button," said Spencer Fivelson, Sr. Brand Manager, Orville Redenbacher's. "Whether you are a Movie Theater Butter lover or SmartPop! Butter fan, popping the perfect movie night bowl just got even easier."
_____________________________________________________________________________________________________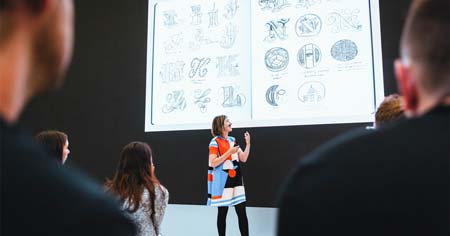 'Today At Apple' Educations Programs Launch Globally In May
Apple® plans to launch dozens of new educational sessions next month in all 495 Apple Stores ranging in topics from photo and video to music, coding, art and design, and more. The hands-on sessions, collectively called "Today at Apple," will be led by highly-trained team members, and in select cities world-class artists, photographers and musicians, teaching sessions from basics and how-to lessons to professional-level programs.
"At the heart of every Apple Store is the desire to educate and inspire the communities we serve," said Angela Ahrendts, Apple's senior vice president of Retail."'Today at Apple' is one of the ways we're evolving our experience to better serve local customers and entrepreneurs. We're creating a modern-day town square, where everyone is welcome in a space where the best of Apple comes together to connect with one another, discover a new passion, or take their skill to the next level. We think it will be a fun and enlightening experience for everyone who joins."
The free programs focus on the features of Apple products customers love most, across all skill levels and ages. For example, an iPhone® user interested in photography can start with six How To sessions that cover shooting, organizing, editing, and more. More advanced photographers can join experiential Photo Walks that leave the store to dive into techniques including light and shadow, portraits and storytelling. Going further, a Photo Lab features accomplished photographers on topics such as capturing candids, building a brand on social media or simply sharing their perspective. Apple will also offer special programs for families and educators. Teachers can come together for Teacher Tuesday to learn new ways to incorporate technology into their classrooms, or aspiring coders of all ages can learn how to code in Swift™, Apple's programming language for iOS and Mac® apps. Families can join weekend Kids Hour sessions ranging from music making to coding with robots. Small business owners can engage with global and local entrepreneurs in the new Business Circuits program. Many sessions will be taught by new Creative Pros, the liberal arts equivalent to Apple's technical Geniuses. Each Creative Pro is an expert in one or more areas of the arts, and highly trained to pass along their knowledge to Apple users of all levels. To deliver the new programs, each store will receive new Forum Displays, mobile screens created by Apple's design team specifically for "Today at Apple" sessions, and updated seating and sound.
_____________________________________________________________________________________________________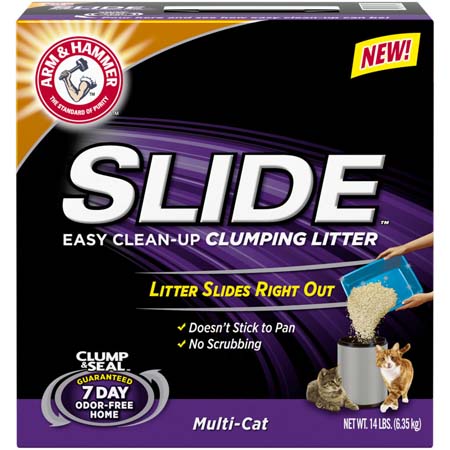 ARM & HAMMER™ Introduces SLIDE™ Easy Clean-Up Clumping Litter
Church & Dwight Co., the makers of Arm & Hammer Cat Litter, has introduced its latest innovation in pet care, Arm & Hammer™ SLIDE™ Easy Clean-Up Clumping Litter. The revolutionary non-stick litter promises to make cleaning out and keeping an odor-free litter box easy and hassle-free. Arm & Hammer SLIDE notably uses patented EZ Clean technology that allows litter to slide right out of the pan with no scraping, scrubbing or sticking to the sides or bottom.
"Cleaning out the litter box is a weekly chore that becomes even more time-consuming when you have to contend with scrubbing and scraping at stuck-on clumps on the sides or bottom of the litter box," said Elizabeth Joe, Group Brand Manager, Arm & Hammer Pet Care. "Arm & Hammer SLIDE makes cleanup easy and saves cat owners time so they can enjoy the fun parts of cat ownership."
_____________________________________________________________________________________________________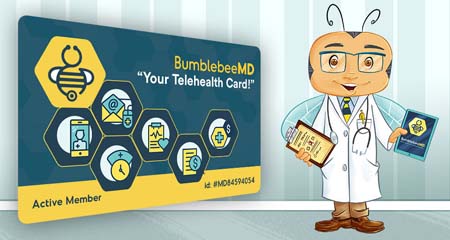 BumblebeeMD Family-Focused Telehealth Service Introduced
New direct-to-consumer telehealth company, BumblebeeMD, is focusing on meeting the health needs of busy individuals & families. And while much of the growth in telehealth is currently driven by insurers including it in their group coverage plans, a new direct-to-consumer telehealth company, BumblebeeMD, aims to take the sting out of healthcare costs and complexities. With "One Card – Six Benefits," and after paying a minimal annual fee, members gain free, unlimited access to a range of health-focused services, such as consultations with locally-licensed doctors, medical bill negotiation and more. And they can use all benefits at their convenience, as often as they choose, and at no extra charge via phone, computer, or smart device.
"BumblebeeMD is not a replacement for health insurance," said Jennifer Stoll, Chief Commercial Officer for BumblebeeMD. "We help members manage out-of-pocket healthcare costs and provide them with access to experts to assist them in navigating healthcare's challenging, and what can be confusing, landscape." "A typical telemedicine consultation anywhere else can cost upwards of $40 or more, however BumblebeeMD members do not get charged a consult fee," said Stoll. "Not only can they save time and a significant amount of money, but they can avoid other illnesses by not going to the ER, a clinic or doctor's office."
_____________________________________________________________________________________________________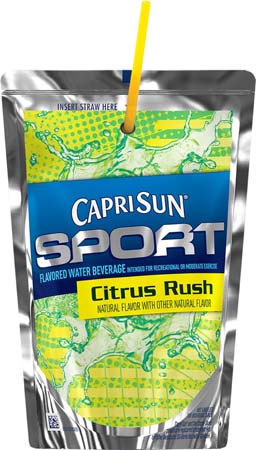 Capri Sun Launches New Capri Sun Sport For Active Kids
Capri Sun, parent-approved and kid-beloved brand, has unveiled Capri Sun Sport, a new flavored water beverage designed with kids in mind for their recreational or moderate activities. Made with a blend of electrolytes and water, 20 percent less sugar and 25 percent fewer calories than leading sports drinks, Capri Sun Sport will help keep active kids hydrated and ready for the next big game. Capri Sun Sport has no high-fructose corn syrup, artificial colors, flavors or preservatives, giving kids the taste they love without ingredients their moms and dads don't. Just in time for spring sports seasons, new Capri Sun Sport is now available at retailers nationwide in three flavors, including Citrus Rush, Fruit Frenzy and Grape Blast.
"We know that parents want to keep their kids hydrated, but they're wary of adult sports drinks," said Andrew Louie, Brand Manager, Capri Sun. "That's why we created Capri Sun Sport – with a blend of electrolytes and water. It's the perfect drink to keep active kids hydrated whether they're riding their bike, rollerblading or playing baseball."
_____________________________________________________________________________________________________
Campari America Launches The Whiskey Barons Collection
Campari America has taken a step back in time to resurrect long-forgotten, pre-Prohibition brands with the launch of The Whiskey Barons Collection. The first two Bourbons to rise from the annals of whiskey history are Old Ripy™ and Bond & Lillard™ – two gems that played a significant role in establishing this pocket of the Kentucky as a hub of Bourbon distilling during the 1800's. A collector's item for both the Bourbon enthusiast and the whiskey curious, the launch of The Whiskey Barons Collection is firmly rooted in connecting consumers with the brands that created a craze, sparked an industry and led the U.S. government to proclaim Bourbon as America's Native Spirit – well before teetotalers pushed for a nationwide ban on all alcohol sales.
_____________________________________________________________________________________________________
Curve Fragrances Launches Curve Black
Curve, the number one men's prestige fragrance brand in mass, launches Curve Black and introduces Social Media Superstar & Filmmaker Mark Dohner as the newest Brand Ambassador for the fragrance portfolio. Created for the man who knows what he wants and where he's going, Curve Black is a bold and distinctive blend of notes meant to channel confidence and encourage anyone to go after his fantasy.
"Confidence is about embracing individuality and going after your dreams, and Mark brings all of that plus a ton of spontaneous humor," said Nelson Miranda, Vice President of Marketing, Global Fragrance at Elizabeth Arden. "People are incessantly creating and recreating their own realities, especially through social media. This is why we have selected social superstar Mark Dohner for phase two of the #CurveYourReality campaign. He truly embodies the Curve Man with his individuality, humor and, above all, confidence." Mark Dohner stars in the #CurveYourReality campaign, bringing his personality, thirst for adventure and passion for life to the brand through social posts, videos and in-store advertisements.
_____________________________________________________________________________________________________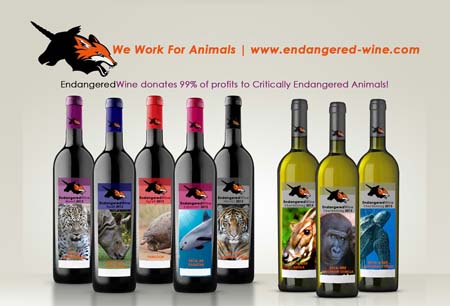 Endangered-Wine Launches New Lifestyle Label To Help Endangered Animals
Endangered-Wine has launched its new label of select wines from the fertile grounds of Northern California. Endangered-Wine grew from Founders Peter Crowley's and Bill Seet's extreme concern for our planet and all its life forms. Endangered-Wine supports the preservation of several dangerously endangered animals including the Northern Right Whale (350 remaining), Siberian Tiger (500 remaining), Hawaiian Monk Seal (1,000 remaining), Vaquita Porpoise (30 remaining), Western Lowland Gorilla (200 remaining), Amur Leopard (20 remaining), and the Javan Rhinoceros (40 to 60 remaining). Endangered-Wine will be offering a 2013 Cabernet and 2014 Chardonnay throughout this year.
_____________________________________________________________________________________________________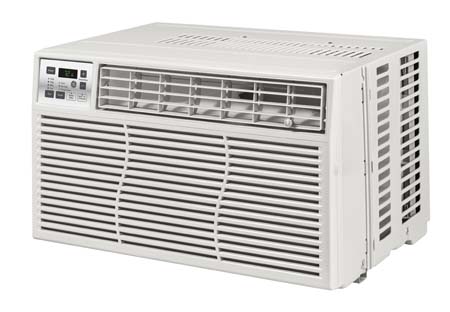 New GE Connected Window Air Conditioners Integrate With Amazon Alexa
GE Appliances makes it possible to make it cooler with just the sound of your voice. Adding to its ever-expanding offering of voice-activated home appliances, GE Appliances' connected window air conditioners are now integrated with Amazon Alexa.
Using the Alexa skill developed by GE Appliances, Geneva, Alexa device owners can use and control their window air conditioners by simply saying, "Alexa, tell Geneva to turn on the air conditioner." The connected window air conditioners, models AEC08LW, AEC10AW and AEC12AW, are available now.
"Consumers today want easier and more convenient ways to control their appliances, and window air conditioners are no exception," said Mark Evans, product manager, air products. "Now that our connected window air conditioners integrate with Alexa, it's easier than ever to turn on your air conditioner, adjust the cooling temperature, and more."
_____________________________________________________________________________________________________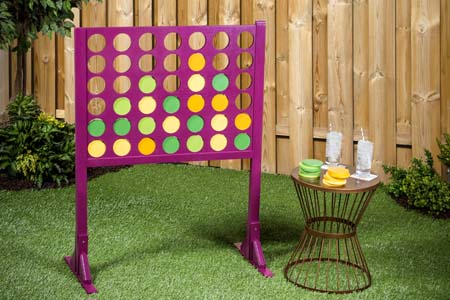 Krylon Brand Launches Spray Paint Designed Specifically For Outdoor Décor
Krylon, a leading spray paint manufacturer, has unveiled a new exterior specific spray paint line, Outdoor Décor, to help bring spring entertaining and activities into full bloom this season. The innovative product family offers DIYers of all levels a spray paint to easily customize and complete outdoor projects, from mailboxes and planters, to larger scaled items like Adirondack chairs, patio tables and more. Outdoor Décor spray paint is fade, crack and peel resistant, and protects against rust, leaving yard furnishings and décor rain ready in just one hour. Outdoor Décor features an easy to use, spray any way tip that allows users to spray projects from any angle. It can be used on a variety of surfaces and provides excellent adhesion to wood, brick, terracotta and metal. The new line features 14 bright, satin aerosol colors in 12-ounce cans. For a transparent finish that offers the same level of protection, a clear gloss is available as well.
_____________________________________________________________________________________________________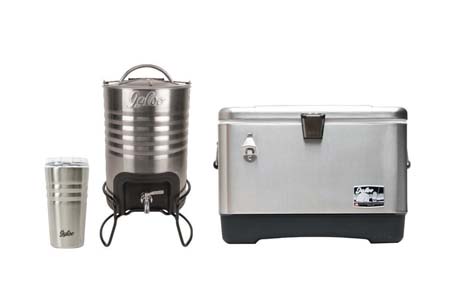 Igloo Debuts Legacy™ Collection
Igloo Products Corp., the industry leader in coolers, celebrates its 70th anniversary this year with the introduction of its stainless steel Legacy™ Collection. The Igloo Legacy Collection includes a stainless steel tumbler, 2.5 Gallon Beverage Jug, and a 54 Quart Cooler. The Legacy Vacuum Tumbler is the cornerstone of the collection and is the perfect tumbler to keep drinks cold or hot. These beautifully designed tumblers are perfect for the backyard, desktop or family camping trip. The Legacy 2.5 Gallon combines Igloo's hydration heritage with fresh materials and innovative features to create the ideal beverage cooler for home and backyard entertaining. Classic design packed with best-in-class Igloo technology, the Legacy 54 Quart Cooler offers excellent cold retention and is right at home at a backyard party or the family campsite.
_____________________________________________________________________________________________________

HEAD Launches Innovative MXG Racquets
HEAD introduces the first racquet technology that combines precision-injected Magnesium and Graphene to provide the ultimate balance of power and control like no other racquet ever before. Based on a completely new engineering process, the revolutionary design also provides ultimate stability at a very low weight, helping players at every level raise their game. The secret to power under control lies in the innovative Magnesium Bridge construction that allows for longer free-moving main strings. This leads to a much larger sweet spot and, ultimately, more power. At the same time, the molded bridge ensures that the upper hoop does not deform under pressure, which gives the player total control on every shot. The innovative MXG technology is not only designed like no other, it also plays like no other. Featured in HEAD's new MXG racquet series, the racquets are the ideal fit for those who want to up their game with the next generation of racquet technology. The MXG racquet series will be available in two different models, MXG 5 and MXG 3, at selected retailers.
"We conducted extensive player research and identified the need for both power and control in a racquet. Based on these results, we developed MXG, an entirely new technology that merges two materials together for the ultimate balance of power and control," said Ottmar Barbian, EVP Racquet Sport.
_____________________________________________________________________________________________________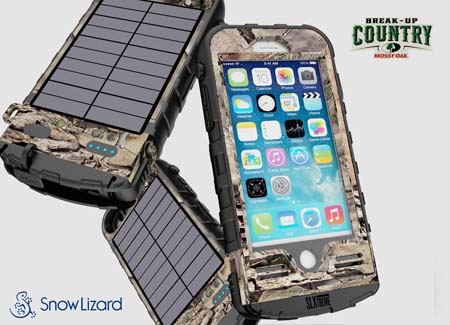 Mossy Oak And SnowLizard Partner To Creative Rugged SLXtreme iPhone 7 Case
The new SLXtreme 7 case for iPhone 7 in Mossy Oak® Break-Up Country® camouflage, has been developed by mobile accessories trailblazer, SnowLizard. The new SLXtreme 7 is the only phone case on the market today that features water and drop-proof protection, rugged design and a built-in solar charger and integrated battery extender.
"A common passion for outdoor adventure runs deep among Mossy Oak® and SnowLizard fans. This partnership now enriches their outdoor experiences with a case that's as ambitious, extreme and serious about getting into the wild as they are," said Steve Calle, CEO, SnowLizard.
"We're thrilled with this new partnership with SnowLizard, as they're first to offer a rugged phone case featuring a solar-powered, built-in charger that hunters and outdoors people need when they're in the stand or field for long hours. Offering the new SLXtreme 7 in Break-Up Country provides both needed concealment and that outdoors lifestyle representation," said Chris Paradise, Chief Sales Officer and Senior Vice President of Mossy Oak.
_____________________________________________________________________________________________________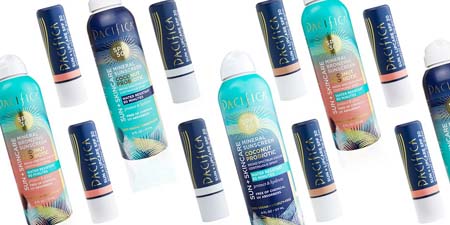 Pacifica Suncare Debuts Exclusively At Target
New Pacifica Suncare marries UVA and UVB protection with the elevated and potent powers of caffeine and probiotics in its sunscreens, face shades, bronzers and balms. Each of the Pacifica Suncare products feature all-mineral SPF formulas, including the first mineral SPF 50 spray to hit the market. The products are water resistant for up to 80 minutes, include no chemical UV absorbers and stay true to Pacifica's mission of being vegan and cruelty free. Plus, unlike some mineral sunscreens that leave your skin looking dry and chalky, the Pacifica team concocted a mineral sunscreen formula that not only works but makes your skin look fresh and radiant.
Christina Hennington, senior vice president of essentials and beauty at Target, said, "Since launching Pacifica at Target in 2013, we've seen a strong response from our guests so we believe this non-toxic, eco-friendly suncare collection delivers on what guests are looking for at Target."
_____________________________________________________________________________________________________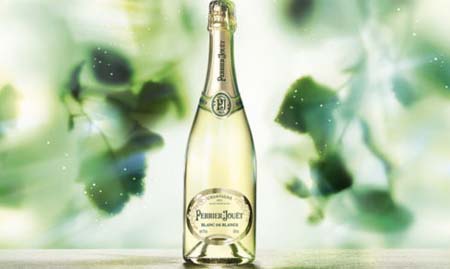 Perrier-Jouët Blanc de Blancs Introduces A New Cuvée
Perrier-Jouët has created a new cuvée that pays tribute to the vibrant freshness of the Chardonnay grape. Vibrant and exhilarating, Perrier-Jouët Blanc de Blancs pays tribute to the Chardonnay grape – the iconic touchstone of the Perrier-Jouët style – bringing to life the white grape's distinctively fresh taste. Perrier-Jouët Blanc de Blancs is the perfect wine to accompany all the exciting pleasures of contemporary life.
Produced in very limited quantities, it is in phase with the most vivacious and exclusive urban experiences – from the latest garden rooftop bar to boutique hotel lounges in the world's most happening cities. Its design is an ode to authenticity, the wine's luminescent greenish-gold hue accentuated by a unique transparent bottle with festive notes of silver and gold. The new cuvée is the second Perrier-Jouët Blanc de Blancs creation by Cellar Master Hervé Deschamps. It is also the first addition to the Perrier-Jouët collection in 20 years. Refined and exclusive, it is a reflection of the Maison Perrier-Jouët's exceptional savoir-faire and the meticulous detail with which it selects its grapes.
_____________________________________________________________________________________________________
New Shark DuoClean™ Powered Lift-Away Speed™ Vacuum Introduced
Shark®, a leader in floor-care innovation, has introduced its most-advanced upright vacuum, the Shark DuoClean™ Powered Lift-Away Speed™. For the first time ever, Shark® is bringing its innovative DuoClean™ Technology to an upright vacuum, allowing consumers to grab large particles, pull in piles and directly engage hard floors for a beautiful, polished look. This groundbreaking, upright vacuum addresses consumers' deep-cleaning desires by innovatively removing the front wall of the cleaner head that traditionally limits many upright vacuums and can cause "snow plowing" on large debris and piles. In its place, DuoClean™ Technology added an orange second rotating soft brush roll that sits in front of the deep-cleaning bristle brush roll. This industry-defining design results in incredible cleaning performance on all floor types.
_____________________________________________________________________________________________________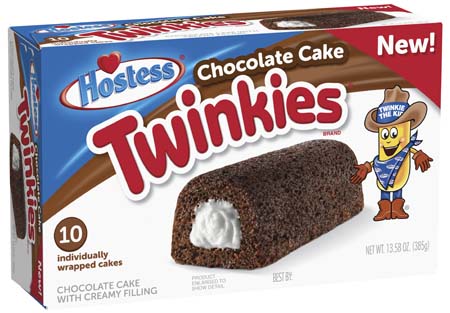 Hostess Brands, LLC Introduces Chocolate Cake Twinkies®
Hostess® has introduced Chocolate Cake Twinkies®. The new Twinkies flavor consists of chocolate cake with creamy filling, in the same iconic Twinkie™ shape.
"Twinkies are the most recognized and beloved brand in the sweet baked goods category, getting as close to perfection as possible," said Burke Raine, Hostess Senior Vice President and Chief Marketing Officer. "Be it new flavors, new formats or different parts of the store, Twinkies are so iconic and well known that we have endless opportunities to extend the brand in ways that others can't."
_____________________________________________________________________________________________________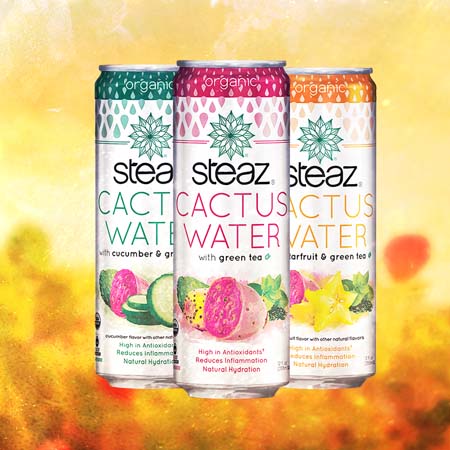 Steaz Expands Distribution Of New Cactus Water Product Line
Steaz, the nation's top selling organic and fair trade green tea-based beverage company, has expanded distribution of Steaz Cactus Water, the brand's newest product line boasting an ultra-hydrating blend of prickly pear juice and certified organic green tea. The functional and flavorful beverages are now available at Sprouts, Pharmaca and New Seasons retailers nationwide, bringing Steaz Cactus Water into over 300 new retail locations. This expansion builds on Steaz's existing partnerships with Sprouts and New Seasons, where the brand's Iced Green Tea and Organic Energy product lines are also currently available, while beginning a new one with Pharmaca.
"We're pleased to enhance our retail partnerships to provide consumers with greater accessibility to healthy, organic and flavorful beverage alternatives," said Linda Barron, CEO of Steaz. "By extending the availability of our product lines to retailers and grocery stores, we enable our loyal customers to find their favorite tea-based drinks on-the-go while introducing the benefits of Steaz to a wider audience."
_____________________________________________________________________________________________________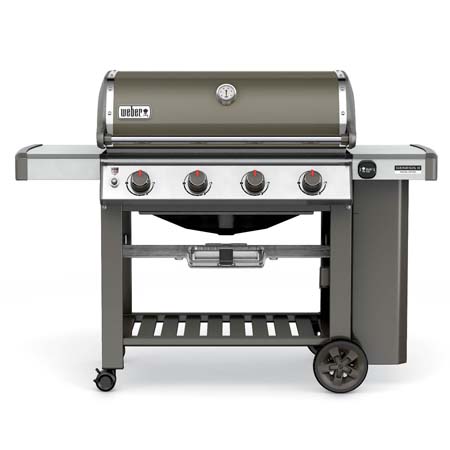 New Weber Genesis II Line Unveiled For Backyard Grilling
Weber-Stephen Products LLC has introduced its new Genesis II, an eight grill line-up that promises the grilling community an unparalleled backyard grilling experience.
The Genesis II and Genesis II LX lines include eight gas grill models, with two, three, four and six-burner options. All models feature the new GS4 High Performance Grilling System featuring: new tapered burners that allow for even heat distribution; a 10-year warranty on Weber's new Infinity ignition system; Flavorizer bars to help reduce flare-ups; and a new center-located grease management system for faster, easier cleaning.
And for the first time, each grill in the line features a docking station to house the App enabled iGrill 3 digital thermometer (sold separately, $109 MSRP), that monitors cooking times and temperature, sending alerts directly to users' smart phones. "Our most loved gas grill just got better," said Melissa Enos, Vice President, Americas Marketing, Weber-Stephen Products LLC. "We thoughtfully designed each component of Genesis II to provide a range of sizes from two, three, four, and six burner that fits the needs of any backyard griller to deliver the ultimate grill performance."
_____________________________________________________________________________________________________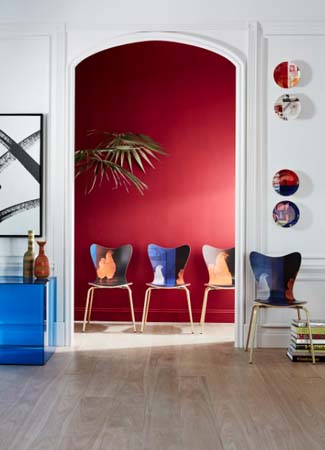 West Elm Unveils Home Collection Inspired By American Artist Robert Rauschenberg
West Elm debuted its collaboration with the Robert Rauschenberg Foundation, bringing the late American artist's post-war artwork to a home collection. This limited-time-only line interprets Rauschenberg's gestural brushstrokes and iconic imagery onto a 17-piece assortment of home furnishings and decorative accessories priced from $10 to $1,299. Ten percent of the purchase price of each item will support the Rauschenberg Foundation's grants in art, social justice, climate change, and education. The "Art for Good" Rauschenberg + West Elm collection is available at select West Elm stores. "Robert Rauschenberg was a visionary American artist whose groundbreaking work and passion for collaboration with artisans, printmakers, and performers, inspired this partnership. We are honored to translate his incredible work to a line of artful furnishings and decorative accessories perfect for today's modern homes," said West Elm creative director Johanna Uurasjarvi.
_____________________________________________________________________________________________________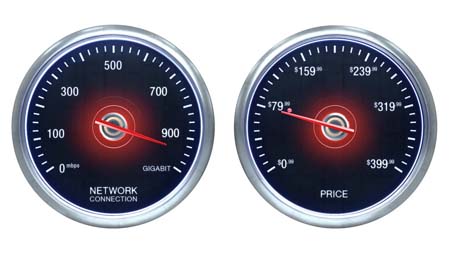 Verizon launches Fios Gigabit Connection Service
Verizon has launched Fios Gigabit Connection – the nation's largest deployment of gigabit Internet connection service. Fios Gigabit Connection provides downloads as fast as 940 Mbps and uploads as fast as 880 Mbps. Fios Gigabit Connection provides revolutionary speeds at a revolutionary price. Fios Gigabit Connection's capacity is so powerful that it enables Internet speeds that are 20 times faster than what most people have today allowing customers to connect 100 devices at once.
"Everyone deserves the fastest Internet available," said Ken Dixon, president of Verizon's consumer wireline business. "No cable provider comes close to offering the speeds and power of Fios Gigabit connection on this kind of scale. And we've priced it so that millions can enjoy it."
_____________________________________________________________________________________________________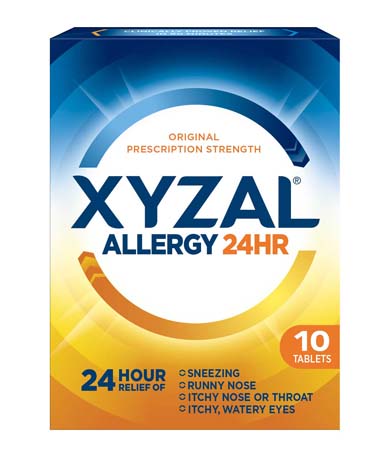 Sanofi's Xyzal® Allergy 24HR Approved For OTC Use In U.S.
Sanofi's Xyzal® Allergy 24HR has been approved by the FDA as an over-the-counter treatment for the relief of symptoms associated with seasonal and year-round allergies. Specifically, two formulations of Xyzal are now approved for OTC use – 5 mg tablets for ages 6 years and older, as well as 0.5 mg/mL oral solution for ages 2 years and older. Xyzal is an oral antihistamine with a proven 24-hour effect.
"The FDA approval of Xyzal builds on our heritage of successful Rx-to-OTC switches, and adds another trusted option to our existing portfolio of OTC allergy medications," said Robert Long, Head of North America Consumer Healthcare, Sanofi. "We look forward to making it available to allergy sufferers across the country, as the latest product in our growing consumer healthcare business."
_____________________________________________________________________________________________________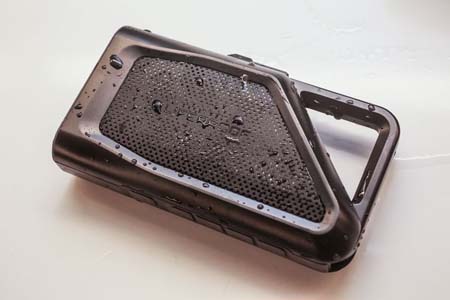 LifeProof Launches AQUAPHONICS Bluetooth Speakers
LifeProof pioneered Four-Proof technology protection with its award-winning smartphone and tablet cases. Now, the company that revolutionized waterproof, drop proof, dirt proof and snow proof technology expands its reach into audio with AQUAPHONICS Bluetooth speakers, available exclusively at Best Buy. AQUAPHONICS comes in three lifestyle-inspired sizes for go-anywhere, do-anything premium performance, The AQ9, AQ10 and AQ11. The speakers are portable, waterproof to 3.3 feet (one meter) for up to 30 minutes, drop proof to four feet (1.2 meters), sealed from dirt and snow and can pair with up to eight Bluetooth devices. All models have a built-in microphone to double as a speakerphone and deliver hi-fi audio in spaces big and small.
_____________________________________________________________________________________________________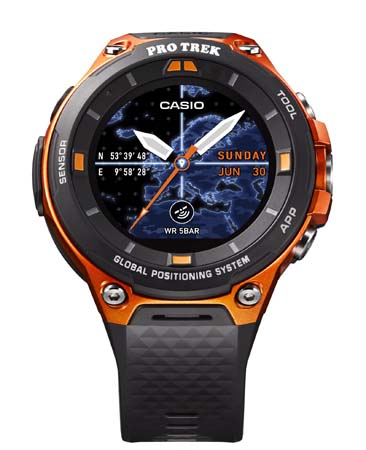 Casio's Trailblazing Pro Trek Smart Outdoor Watch Launches Globally
Casio America has launched its new PRO TREK Smart Outdoor Watch (WSD-F20). The WSD-F20 is powered by Android Wear 2.0 and is optimal for the outdoors, boasting GPS capabilities, full color map display, offline map usage functionality, water resistance up to 50 meters, and tested to military standard specifications to ensure it can withstand a range of rugged activities and adventures. The new WSD-F20 is equipped with built-in, low-power GPS and full color map functionality that can be used offline, significantly improving its usability as a standalone wrist device. It supports a wide range of outdoor and water activities and can be used in areas without cellular service, freeing up users to fully enjoy their adventures.
_____________________________________________________________________________________________________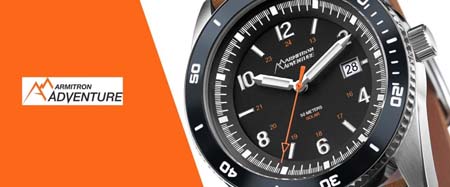 Armitron Launches Adventure Outdoor Watch Collection
Armitron, the manufacturer of high quality, fashionable dress and digital watches, has launched its new Armitron Adventure line of outdoor watches. The new collection embodies the adventurer while combining Armitron's style and quality. Flagship Adventure styles include the Adventure Tracker, Solar, Visible247, Analog and Digital watches. The Armitron Adventure collection has been designed to encourage wearers to create their own adventure, whether it is hiking, kayaking, snowboarding, or walking to work. These rugged outdoor watches include outdoor sport features such as altimeters, barometers, and compasses as well as calorie consumption and activity trackers with tough leather or nylon straps, stainless steel construction, and illuminated dials. Unlike many other watches with activity trackers, Armitron Adventure will be available at an accessible price point, ranging from $55 – $140 USD.
_____________________________________________________________________________________________________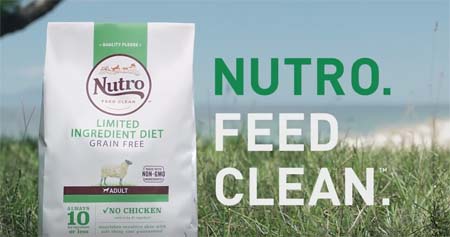 NUTRO Brand Introduces NUTRO. FEED CLEAN
More and more of today's pet parents are starting to eat clean and increasingly want the same for their pets. With clean eating being more popular than ever, the NUTRO™ brand is setting a new standard in pet food with the launch of its new philosophy: NUTRO. FEED CLEAN™. The NUTRO. FEED CLEAN™ philosophy adapts the human clean eating trend to pets with pet food recipes that are simple, purposeful and trustworthy and made with real, recognizable, non-GMO ingredients† as close to their native form as possible. The new NUTRO. FEED CLEAN™ philosophy promises that the brand will create pet food recipes over the years that are simple, purposeful and trustworthy. In line with the new philosophy, the NUTRO™ brand is updating its product line and has already introduced a number of new dry dog food products and recipes, including: NUTRO™ Limited Ingredient Diet – This brand new product line is crafted with only 10 key ingredient sources or less, plus natural flavors, vitamins, minerals and other nutrients, and without ingredients that may cause food sensitivities in dogs, like chicken, beef or grains. NUTRO™ Grain Free – The brand has introduced new recipes to this product line, offering grain-free nutrition with the added taste of sweet potato and a blend of vegetables and fruit. NUTRO™ WHOLESOME ESSENTIALS™ Dog Food – The NUTRO™ brand's most popular dry dog food line now includes new chicken and salmon based recipes with sweet potato and a blend of whole grain, vegetables and fruit.
NUTRO™ WILD FRONTIER™ Dog Food – This product line promotes a strong, lean body and provides steady energy with meaty recipes that are high protein (guaranteed 30-32%) and grain free.
_____________________________________________________________________________________________________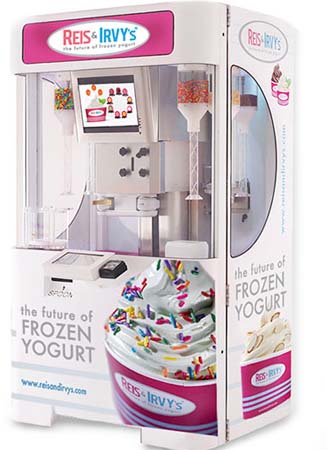 Generation NEXT Franchise Brands Adds Reis & Irvy's Froyo Robots To Feature Flavor Burst System
Generation NEXT Franchise Brands has partnered with Indiana-based Flavor Burst, the franchisors flagship concept Reis & Irvy's, to add a Flavor Burst syrup injection system. The integration of the system into the robotic frozen yogurt vending machines will allow all units to offer multiple flavors to customers at all locations. The joint effort between the two companies will result in all Reis & Irvy's Froyo Robots showcasing multiple new flavors in addition to a twist option. Operators will now have access to a syrup injection system that will offer a selection of twelve Flavor Burst syrups to choose from and as a result, offer customers four Flavor Burst flavors in addition to vanilla frozen yogurt and a secondary barrel that can be utilized for another core flavor, or the addition of healthy options or promotional flavors. Once a customer chooses their flavor, it is automatically blended with the Reis & Irvy's core vanilla frozen yogurt to create a delicious and creamy frozen treat. This customization will open the door to customer favorites such as Birthday Cake, Blue Raspberry, Cotton Candy and Pistachio.
_____________________________________________________________________________________________________
Time Inc.'s REAL SIMPLE Brand Introduces REAL SIMPLE STYLE Jewelry & Accessories
Time Inc.'s REAL SIMPLE brand, the everyday essential for today's time-pressured woman, has introduced REAL SIMPLE STYLE™, a collection of refined accessories that launches with a stylish jewelry collection. REAL SIMPLE is teaming up with Halle Joy, a fashion accessories company, on this line. REAL SIMPLE STYLE's new jewelry collection features versatile, flattering designs that are intended to be worn every day. The Mother's Day collection contains delicate pieces plated in silver, platinum or 14K gold. The necklaces and earrings are lead-free, nickel-free and the earrings feature stainless steel posts. All of the pieces in the Mother's Day collection are priced under $50.
"REAL SIMPLE STYLE offers our consumers the chance to simplify, streamline and beautify their lives," said Leslie Yazel, Editor-in-Chief of the REAL SIMPLE brand. "This new jewelry line does exactly that. Whether it's a necklace set that takes the guesswork out of layering your jewelry, or a cuff created to be flexible so you can slip it on or off comfortably, each piece is designed to make you look and feel effortlessly modern, beautiful and completely pulled together."
_____________________________________________________________________________________________________
Mike Withers Promoted To EVP, Retail Operations, Jewel-Osco
Albertsons Companies has promoted Jewel-Osco Division President Mike Withers to Executive Vice President, Retail Operations for Albertsons Companies. Withers will lead the company's East Region operations, while current EVP, Retail Operations Susan Morris will lead the West Region. Jim Perkins, EVP, Retail Operations Special Projects, is focused on targeted initiatives to accelerate growth. All three executives will continue to report to Wayne Denningham, President and COO.
_____________________________________________________________________________________________________
Conagra Brands Names Barry Calpino Vice President Of Innovation
Conagra Brands has appointed Barry Calpino as vice president of innovation. Calpino will report to chief growth officer, Darren Serrao. As vice president of innovation, Calpino will focus on driving rapid innovation and growth across Conagra's portfolio of brands. An integral part of the company's Growth Center of Excellence, he will be responsible for the direction and success of cross-functional teams made up of Consumer Insights, Marketing, Research & Development, Packaging, and Design. Calpino was most recently vice president, global platform innovation at Mondelez. Previously he was vice president of breakthrough innovation at Kraft Foods Group.
"Barry is an experienced and accomplished leader with a track record of innovation and new product success at several of the most respected Consumer Packaged Goods companies," said Darren Serrao, chief growth officer, Conagra Brands. "He's made a name for himself delivering on big bets and breakthrough ideas and as Conagra Brands continues to build its innovation pipeline and cultivate more of an entrepreneurial culture, his expertise and leadership will be a tremendous asset to the team."
_____________________________________________________________________________________________________
Five Below Names George Hill EVP Of Retail Operations
Five Below, Inc. (FIVE), the leading retailer of extreme-value merchandise for teens, pre-teens and beyond, has named George Hill Executive Vice President of Retail Operations, reporting directly to Joel Anderson, President and CEO. In his role, Hill will be responsible for overseeing all aspects of retail operations, including store execution, construction and design, and in-store customer experience. Hill brings more than thirty years of retail industry experience, most recently leading retail operations at Dick's Sporting Goods, where he was responsible for all aspects of store operations, visual merchandising, and loss prevention, as well as having held various positions with national retailers including Office Depot and The Home Depot.
_____________________________________________________________________________________________________
Leyard and Planar Introduce First Seamless LED Touch-Enabled Video Wall
Leyard, a global leader in visualization products, and Planar, a Leyard company, have launched the Leyard® LED MultiTouch, the industry's first seamless LED touch-enabled video wall. This proprietary multi-touch solution revolutionizes interactivity for narrow pixel pitch LED video walls without the disadvantages of front glass-offering a seamless, smooth, lightweight and durable LED touch surface that delivers superior visual performance enabled by the patent-pending Leyard® PLTS™ (Pliable LED Touch Surface™) technology. The breakthrough Leyard LED MultiTouch brings advanced interactivity to fine pitch LED video walls, opening up LED display technology to a wide range of collaborative applications that until now were the sole domain of LCD displays. From broadcast to corporate settings to education institutions, Leyard LED MultiTouch offers a seamless touch experience for LED video walls up to 196″ diagonal with high-resolution 1.2-millimeter pixel pitch. For more information about Leyard LED MultiTouch, visit. (Web Site) www.leyard.com
_____________________________________________________________________________________________________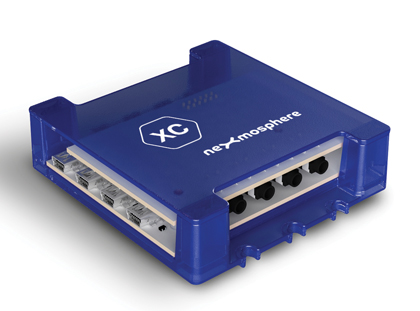 Nexmosphere Introduces XC-series compact Xperience controllers
Nexmosphere introduces the XC-series compact Xperience controllers. This versatile range is the most effective tool for bringing experience into your retail environment. Its small formfactor and smart design make it an ideal and cost-efficient controller to integrate in virtual any stand alone application. Connect any of the Nexmosphere elements such as sensors, pickup detectors, touch buttons or LED's to build your own unique shopper journey. With the onboard video player you build a lift and learn application by just adding one or more wireless pickup sensors that will trigger the video to play as soon as the shopper picks a product. For more information visit Nexmosphere at (Web Site) www.nexmosphere.com
_____________________________________________________________________________________________________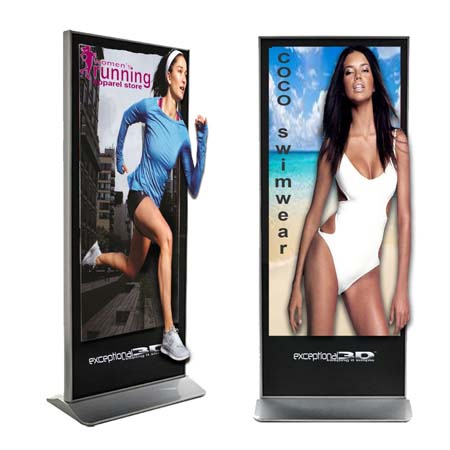 Exceptional 3D Introduces Glasses-Free 3D Displays
Exceptional 3D, the world's largest provider of Glasses-Free 3D Displays and digital signage solutions, is highlighting its new 65″ 4K Glasses-Free 3D Portrait Kiosk. Exceptional 3D is a global leader and the world's largest provider of "Glasses-Free" 3D displays and software solutions for digital signage industry. Operating under several patents Exceptional 3D designs precision 3D lenticular lenses to create their auto-stereoscopic display technology for virtually any display size or application. Exceptional 3D solution enables flat-panel displays to highlight amazing ultra-high definition 4K immersive 3D content without the need for 3D glasses, while still being capable of supporting playback of standard 2D content. For more information, visit (Web Site) www.exceptional3d.com
_____________________________________________________________________________________________________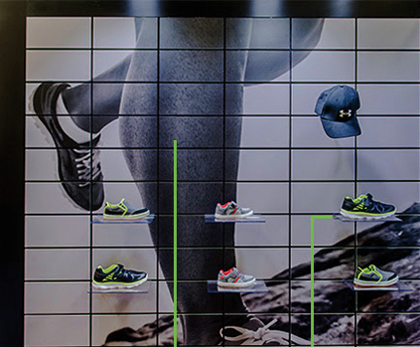 Qlevo Offers All-In-One Slat Wall System
Qlevo is an all-in-one slat wall system specifically designed to fit any retail environment. The Qlevo system is completely modular, allowing you to seamlessly integrate the system virtually on to any surface. Never worry again about needing to replace the entire system, because Qlevo can be taken apart, and installed as individual pieces. For more information, contact Qlevo, (Web Site) www.qlevo.us
_____________________________________________________________________________________________________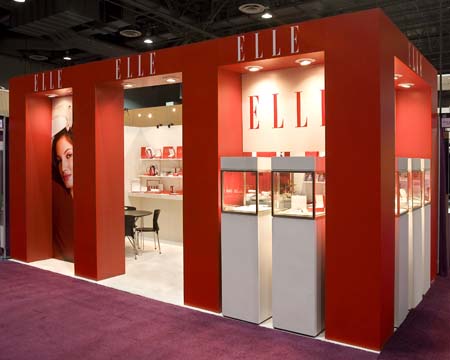 Xibit Solutions Creates Exhibit For Elle Jewelry
Elle Jewelry required a dazzling booth for the annual JCK Las Vegas trade show in Las Vegas. Elle Jewelry turned to Las Vegas trade show booth design and logistics company Xibit Solutions to design, create, install and dismantle the booth at the annual JCK trade show. This booth was created to look like a permanent retail store rather than a temporary set-up. (Web Site) www.xibitsolutions.com
_____________________________________________________________________________________________________
MC² Hires Paul Hammond As Senior Vice President, Experiential Design
Exhibit industry leader MC2 has named Paul Hammond Senior Vice President, Experiential Design. In his new position, he will ideate and engineer singular strategic designs that deliver a WOW factor to client projects. Working with Chief Strategy Officer, Russell Reich, Hammond will be a strategic member of the MC2 creative team. (Web Site) www.mc-2.com
_____________________________________________________________________________________________________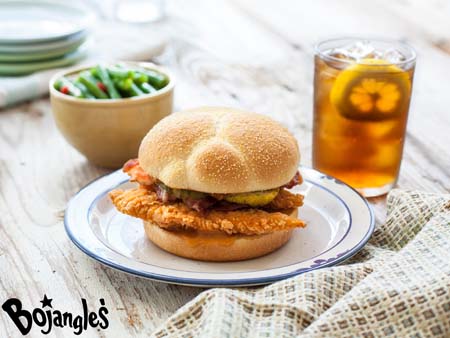 Bojangles' Unveils The Chicken Supremes Sandwich
Bojangles' has introduced the Chicken Supremes™ Sandwich. This savory creation features three perfectly-seasoned, whole-breast select tenderloin Chicken Supremes, a zesty sweet sauce with distinct notes of brown sugar, cayenne hot sauce and a hint of molasses, two strips of crispy hardwood-smoked bacon and four dill pickle chips, all between a toasted, buttered bun. It will only be around for a limited time at participating restaurants.
"Everyone loves Bojangles' Chicken Supremes," said Grant Springer, head of new product innovation at Bojangles'. "Our Product Innovation team has done a fantastic job of using our popular Chicken Supremes and the best combination of flavors to create a deliciously-crafted sandwich. The Supremes are beautifully complimented by the flavor of our Zesty Sweet Sauce, bacon and pickles. We believe this sandwich is going to be one our customers will add to their Bojangles' favorites list." (Web Site) www.bojangles.com
_____________________________________________________________________________________________________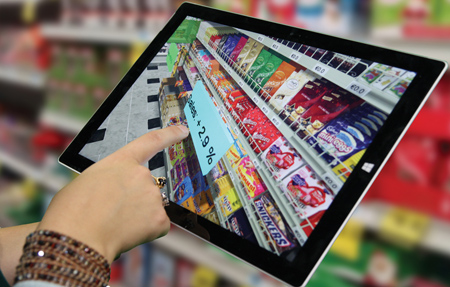 Dassault Systèmes Adds Procter & Gamble To Its 3DEXPERIENCE Platform Clients
Dassault Systèmes, the 3DEXPERIENCE Company, world leader in 3D design software, 3D Digital Mock Up and Product Lifecycle Management (PLM) solutions, announced that Procter & Gamble Company (P&G), is using the 3DEXPERIENCE platform. P&G is deploying Dassault Systèmes' "Perfect Product" and "Perfect Package" industry solution experiences to connect thousands of users to data, colleagues and consumers. This accelerates and improves the company's packaging and product design, requirements management and program management.
P&G, a longtime customer of Dassault Systèmes' design, development and simulation applications, manages 10 product categories and 65 brands in more than 80 countries. The 3DEXPERIENCE platform helps P&G to leverage its scale with greater agility to innovate, efficiently manage and accelerate product programs in the context of short product lifecycles, fluctuating costs of raw materials, and highly variable consumer demand.
Based on the 3DEXPERIENCE platform, "Perfect Product" and "Perfect Package" are being extended across P&G to 18,000 users in research and development, product supply, quality and other disciplines to support the design and development of products. In a global collaborative digital environment, project data is traceable, shareable and reusable. Teams spend less time searching for data and have access to more consistent and accurate packaging and product specifications. This streamlines processes and saves rework and expense. In addition to this increased productivity, data can be exchanged easily with consumers to gain greater insight into trends, needs and usage. (Web Site) www.3ds.com
_____________________________________________________________________________________________________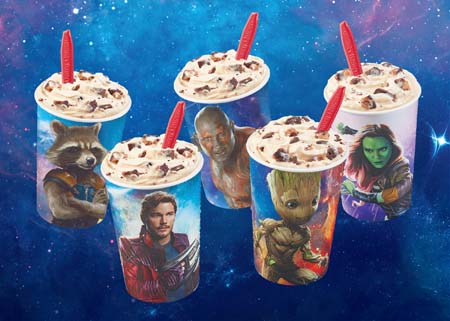 DQ® Brand Sends Guardians Of The Galaxy Fans On A Sweet Mission
The Dairy Queen® brand is teaming up with Marvel Studios' highly anticipated movie release, "Guardians of the Galaxy Vol. 2," to launch the Guardians Awesome Mix Blizzard Treat and #MissionMixtape, a Fan journey to claim an exclusive mixtape, then search the galaxy for a cassette player to hear your celestial reward. The limited-time Guardians Awesome Mix Blizzard Treat is available now at participating DQ and DQ Grill & Chill® locations.
"The Marvel collaboration allows us to bring our Fan Food philosophy to life in our new summer blockbuster Guardians Awesome Mix Blizzard treat," said Barry Westrum, executive vice president of Marketing for American Dairy Queen Corporation (ADQ). "In the movie, the Guardians are stronger as a team. Likewise, we teamed up with Marvel to create a Fan favorite summer Blizzard treat flavor, mixing brownie and cookie pieces to create 'Brookie' pieces and combining them with caramel, choco chunks and DQ vanilla soft-serve."
"We had a blast collaborating with Dairy Queen on this program," says Mindy Hamilton, Marvel's SVP of Global Partnerships. "Everything came together so naturally because, at our cores, both Marvel and DQ are committed to putting fans first. We hope that our efforts will bring smiles to faces around the country so that we can all kick off summer on the right note." (Web Site) www.dairyQueen.com
_____________________________________________________________________________________________________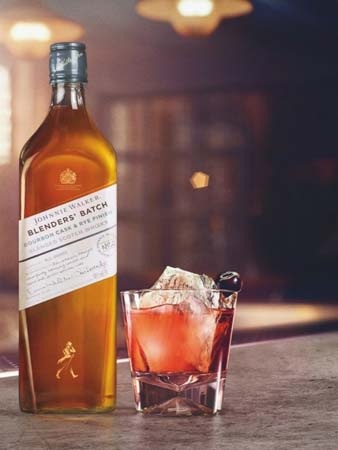 Johnnie Walker Blenders' Batch Bourbon Cask & Rye Finish Introduced
Johnnie Walker, the world's number one best-selling Scotch Whisky brand, has crafted Johnnie Walker Blenders' Batch Bourbon Cask & Rye Finish. The limited edition new blend is the second and latest innovation in the Johnnie Walker Blenders' Batch portfolio – a series of experimental Scotch Whiskies that challenge convention and lift the lid on the skill and never-ending pursuit of flavour that has driven the small team of expert blenders at Johnnie Walker for over 200 years. Inspired by the time master blender Dr Jim Beveridge, whose personal journey making whisky began over 40 years ago, spent blending bourbons and ryes in Kentucky in the 1990s, Johnnie Walker Blenders' Batch Bourbon Cask & Rye Finish pushes the boundaries of blending like never before.
Available only in a small number of selected markets, including Travel Retail, Johnnie Walker Blenders' Batch Bourbon Cask & Rye Finish has been drawn from over 200 whisky samples, aged in first-fill bourbon casks and finished for up to six months in former rye casks.
Dayalan Nayager, Managing Director of Diageo Global Travel, said, "Johnnie Walker Blenders' Batch Bourbon Cask & Rye Finish is the perfect purchase for travellers looking for new and surprising taste experiences, Johnnie Walker fans or those seeking to explore the category. Travellers are looking for brands that have discovery, authenticity, craftsmanship and real human stories behind them. Johnnie Walker has a truly unique story to tell and we are thrilled to offer shoppers a glimpse into the world of flavour exploration from the world's biggest Scotch Whisky brand. As this is also a limited edition product, it is truly an exciting addition to the Johnnie Walker range in duty free." (Web Site) www.johnniewalker.com
_____________________________________________________________________________________________________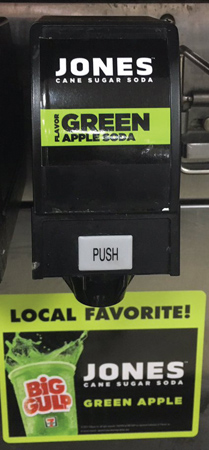 Jones Soda Green Apple Now Available On Fountain At 7-Eleven In Pacific Northwest Locations
Jones Soda Co., a leader in the premium soda category and known for its unique branding and innovative marketing, is offering Green Apple Cane Sugar Soda as part of the BIG GULP® program at approximately 400 Pacific Northwest 7-Eleven locations.
Jennifer Cue, CEO, Jones Soda Co., said, "Every day we are seeing more interest and validation of Jones Soda as a fountain alternative to other mainstream brands. This is an amazing opportunity to extend our collaboration with 7-Eleven while reaching a broader demographic. So treat yourself to a Jones in a different way, as our classic Green Apple Cane Sugar Soda will now be available on fountain in the Northwest."
"Green Apple is a staple for Jones Soda fans, but it has only been available in its bottled form," said Rusty Smith, 7-Eleven director of proprietary beverages. "7-Eleven strives to provide Pacific Northwest customers with products they crave, and we know Jones Soda Green Apple will join our other BIG GULP fountain favorites." (Web Site) jonessoda.com
_____________________________________________________________________________________________________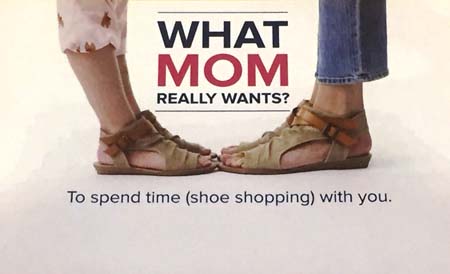 Mother's Day POS Materials
Proprint Services was approached by a retail shoe company to produce in store point of sale materials for Mother's day. The signage contained everything from posters to wobblers to shelf talkers to coupon pads to window clings and floor graphics.
By going all out for Mother's Day and dressing up the stores, Proprint was able to produce on their litho Heidelberg press these items, die cut them, and kit pack for hundreds of stores across the country. Proprint Services Inc. is a Toronto-based point of sale printer; (Web Site) www.proprintservices.com
_____________________________________________________________________________________________________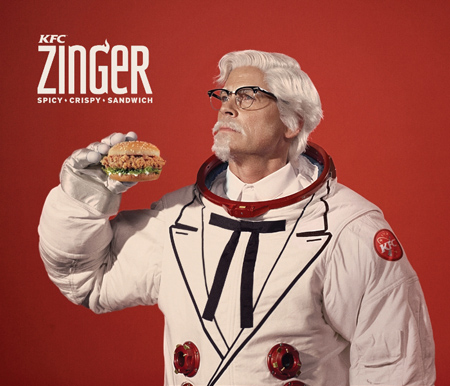 KFC Launches New Zinger Spicy Chicken Sandwich Campaign
KFC has enlisted actor, writer and producer Rob Lowe as the newest celebrity Colonel to play the brand's iconic founder, Colonel Harland Sanders. Lowe will be featured in a campaign centered on launching the new KFC Zinger chicken sandwich into space this summer. The KFC Zinger is a 100 percent chicken breast filet, double hand-breaded and fried to a golden brown by trained cooks in every KFC kitchen, and served with lettuce and Colonel's mayonnaise on a toasted sesame seed bun.
"I have no idea how we'll launch a chicken sandwich into space, but the marketing team thinks they can do it," said Kevin Hochman, KFC U.S. president and chief concept officer. "What I do know, is the Zinger is the bestselling KFC chicken sandwich in 120 countries and it's now available in America." (Web Site) www.kfc.com
_____________________________________________________________________________________________________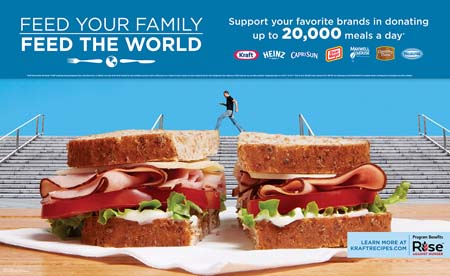 Kraft Heinz Launches 'Feed Your Family, Feed The World' Program To Help Fight Global Hunger
In support of its Vision "To Be the Best Food Company, Growing a Better World," The Kraft Heinz Company has introduced a new program inviting shoppers to join the fight to end global hunger by supporting their favorite brands. Through participation at retail stores and on social media, select brands will donate up to 20,000 meals each day to Rise Against Hunger, an international hunger relief organization that delivers food and aid to the world's most vulnerable populations. The program, known as "Feed Your Family, Feed The World," leverages signature brands from the Kraft Heinz product portfolio including Kraft, Heinz, Capri Sun, Oscar Mayer, Maxwell House, Country Time and Philadelphia, to drive meal donations. Kraft Heinz will automatically donate 15,000 meals each day of the program, with an additional donation of up to 5,000 meals dependent on social media participation.
"At Kraft Heinz, we pride ourselves on providing consumers with delicious, nutritious foods, yet we know so many people around the world still go to bed hungry every night," said Nina Barton, Senior Vice President of Marketing, Innovation and R&D at Kraft Heinz. "'Feed Your Family, Feed The World' is an opportunity for everyone to make an impact in the fight to end global hunger by simply feeding their own families and shopping their favorite brands." (Web Site) www.kraftheinzcompany.com
_____________________________________________________________________________________________________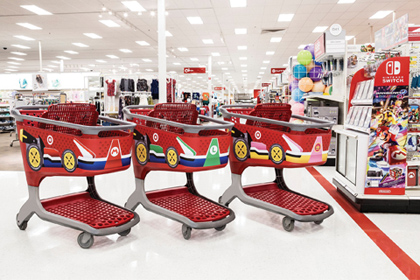 Mario Kart 8 For Nintendo Switch Launches At Target
Mario Kart 8 for Nintendo Switch is available at Target this spring and 650+ stores across the country are going into full game-on mode, with larger-than-life Mario action.
Target has been guests' go-to Nintendo destination for 30+ years. From scooping up the 1985 original NES to scoping out this spring's highly-coveted Nintendo Switch, Target is often fans' first stop before hitting start on a gaming adventure. This spring, Target is out to make the shopping experience just as fun!
"Experience counts-it's what keeps guests coming in and coming back to our stores," said Scott Nygaard, senior vice president, Merchandising, Target. "So we're delivering the fun like only Target can, giving generations of Mario fans a shopping trip they won't soon forget."
Bollards outside a Target store decorated as Mario and LuigiIt's a-me, Mario. The fun begins just outside the entrance. Those big red bollards (designed to stop stray cars) are transformed, with Mario and Luigi themselves welcoming guests to the store. Target's doors open to reveal a starting line, Go sign, colored flags, lights and more. Walking through Target doors always brings a little rush, but this time guests are crossing a starting line! As they walk through the doors, motion sensors fire up flashing lights and play Mario's catchy theme song. A handful of "Super Target Karts," have been decked out featuring Mario, Luigi and Princess Peach. Shoppers will discover an assortment of Mario and Nintendo-related products throughout the store. (Web Site) www.target.com
_____________________________________________________________________________________________________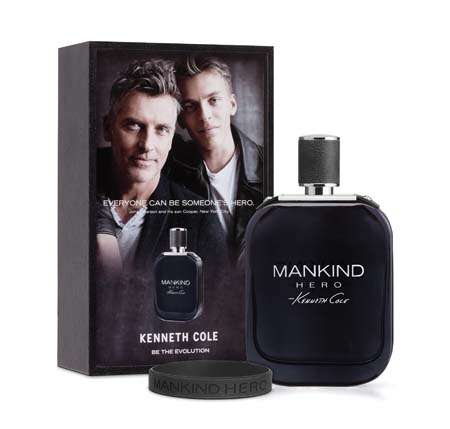 Kenneth Cole MANKIND HERO Partners With Big Brothers Big Sisters To Launch 'Hometown Heroes' Campaign
Kenneth Cole MANKIND HERO has launched its "Hometown Heroes" campaign in partnership with Big Brothers Big Sisters of America to highlight the importance of mentorship and community outreach. The Kenneth Cole MANKIND HERO fragrance draws inspiration from today's modern heroes, who are courageous leaders, inspiring guides, and committed mentors.
At its core, the Hometown Heroes campaign aims to reinforce the importance of performing small acts of courage, kindness, and integrity – reminding us that everyone can be a hero to someone. Beginning April 23, 2017, $2.00 for every purchase of specially-labeled limited edition Kenneth Cole MANKIND HERO 3.4 oz and 6.7 oz Eau de Toilette fragrances (up to $60,000), will be donated to Big Brothers Big Sisters of America to support the work of local affiliates. The nation's largest donor and volunteer supported mentoring network, Big Brothers Big Sisters, provides strong mentorship for children and adolescents who need a positive role model. (Web Site) www.bbbs.org
_____________________________________________________________________________________________________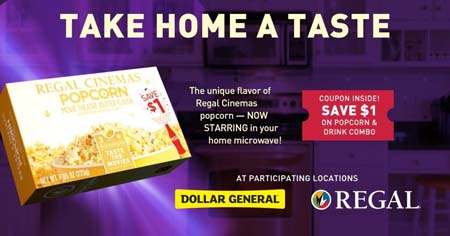 Regal Partners With Dollar General To Offer New Line Of Microwavable Popcorn
Regal Entertainment Group, a leading motion picture exhibitor owning and operating one of the largest theatre circuits in the United States, will unveil a microwavable version of its delicious popcorn in more than 13,400 Dollar General stores beginning in May. This new product rollout invites guests to enjoy their favorite Regal popcorn during in-home movie nights for the ultimate entertainment experience. Regal's introduction of microwavable popcorn creates opportunities for busy families and friends to enjoy moviegoing in a way that fits their active lifestyles. The delicious flavor and theatre quality of the popcorn makes it a staple for stay-at-home movie nights. Now movie lovers can find Regal's theatre popcorn in Dollar General stores nationwide exclusively through August. In addition, guests who purchase the treat will receive a coupon for $1 off a concession combo at Regal theatres.
"Regal's partnership with Dollar General is the perfect way to offer guests the same buttery flavor that they love in theatres, with an amazing level of affordability and convenience," said John Curry, Senior Vice President of Food Service & Cinebarre at Regal Entertainment Group. "Now, Regal fans can pick up a box of their favorite popcorn on-the-go to enjoy movie night anytime." (Web Site) www.REGmovies.com
_____________________________________________________________________________________________________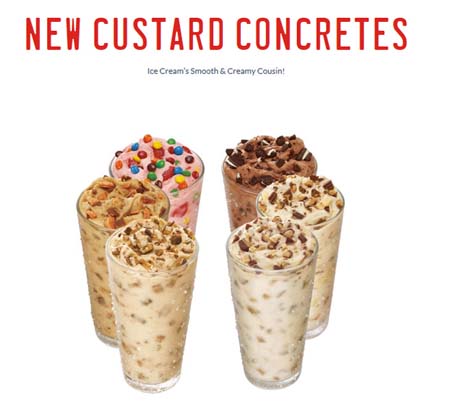 SONIC Debuts New Smooth And Creamy Custard Concretes
SONIC® Drive-In introduces new Custard Concretes: ice cream's smoother, creamier cousin. In one bite, the rich frozen Custard Concretes provide high-quality flavor found only at SONIC. New to the SONIC mix-in options is Heath® Bar candy that guests can enjoy in their creamy Vanilla Custard Concrete. In addition, dessert lovers can choose from delightful flavor combinations like Dark Chocolate with OREO® Cookie Pieces, Strawberry made with M&M'S® Minis, Peanut Butter with Butterfinger®, Banana with Reese's®, and Caramel made with Snickers®.
"The addition of Custard Concretes is a creamier way of eating ice cream, pairing a smooth textured frozen treat with classic candy and cookie mix-ins," said Scott Uehlein, vice president of product innovation and development at SONIC. "We're giving fans a deliciously new experience to try multiple flavor combinations evolving our frozen menu treats." (Web Site) www.sonicdrivein.com
_____________________________________________________________________________________________________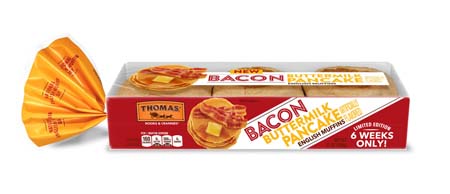 Thomas' Offers Bacon Buttermilk Pancake English Muffins For Limited Time
Thomas'® English Muffins has released the ultimate breakfast mashup – Thomas' New Limited Edition Bacon Buttermilk Pancake English Muffins. The new limited edition flavor satisfies consumers' love of sweet and savory by pairing the treasured breakfast flavors of rich buttermilk pancakes with salty bacon. This addition to Thomas' innovative line of flavors will be available to fans for just six weeks at grocery stores and major food retailers nationwide with a suggested retail price of $4.49.
"In honor of National English Muffin Day, we wanted to unveil one of our boldest flavors to date. Our fans can take their celebration to a whole new level with the ultimate breakfast mashup – the new Bacon Buttermilk Pancake English Muffin," said Jon Silvon, Senior Marketing Director of Thomas' products. "Thomas' continued innovation and introduction of new and exciting flavors – many of which have become instant fan-favorites – is why the Nooks & Crannies® English Muffin continues to be a beloved breakfast staple in American households decade after decade." (Web Site) www.ThomasBreads.com
_____________________________________________________________________________________________________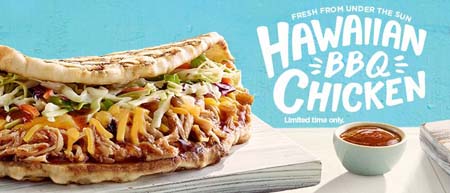 Tropical Smoothie Cafe Offers Sweet And Savory Seasonal Flavors
Tropical Smoothie Cafe, the leading fast casual cafe concept known for its better-for-you food and smoothies with a tropical twist, introduced its spring product lineup, which features bold flavors and island-inspired offerings. Available through June 25, Tropical Smoothie Cafe is tempting taste buds across the country with its new Hawaiian BBQ Chicken Flatbread and fresh take on the flagship Island Green Smoothie.
The Hawaiian BBQ Chicken Flatbread takes Tropical Smoothie Cafe's signature toasted flatbread to the next level, made with pulled chicken, house-made coleslaw, cheddar cheese, ranch dressing and sweet and savory island BBQ sauce. The bold flavor combination is inspired by the rich, diverse food culture found only in the Aloha State. To further show appreciation for Hawaiian fare, Tropical Smoothie Cafe has also signed on as an official sponsor of National Hawaiian Foods Week, June 11 through June 17, to help raise awareness and celebrate the distinctive flavors of Hawaiian cuisine. The sponsorship includes a sweepstakes where one lucky Tropical Smoothie Cafe fan can enter to win a vacation package to the 2017 Hawaiian Food & Wine Festival.
"Tropical inspired flavors are at the heart of our brand and we're proud to have created a product that transports our guests to an island oasis the moment they bite in," said Jennie Hong, director of brand marketing and strategy for Tropical Smoothie Cafe. "On that same path we look forward to participating in National Hawaiian Foods Week and bringing a taste of the islands to communities nationwide." (Web Site) www.tropicalsmoothiefranchise.com
_____________________________________________________________________________________________________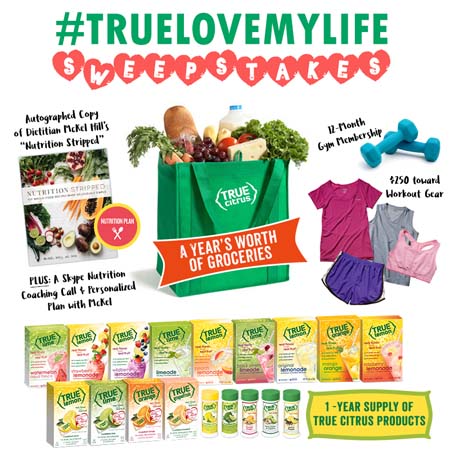 True Citrus Conducts Love My Life Sweepstakes
True Citrus, the manufacturer of True Lemon® and True Lime® crystallized citrus replacements and low-calorie lemonades and limeades, has launched the True Love My Life Sweepstakes. Inspired by the unique lives of its customers, True Citrus designed the True Love My Life Sweepstakes to celebrate what gives people true happiness and joy while also providing tools to live the healthiest life possible, including a year's worth of groceries, a membership to a health club, an online session with a nationally renowned nutritionist and a year's supply of True Citrus products. The lucky grand prize winner of the True Love My Life Sweepstakes will receive prizes valued at more than $17,000, including a year's worth of groceries (approximately $15,000 value).
"We are very excited about the True Love My Life Sweepstakes. Who wouldn't want to win a year's worth of groceries? We're also very excited about partnering with McKel Hill, MS, RD, a dietitian nutritionist, author of Nutrition Stripped, and a huge True Lemon and True Lime fan. The super lucky winner will win a Skype session with McKel to discuss their health goals and challenges and get McKel's incredible insight and tips," said Heidi Carney, Executive Vice President of Marketing. (Web Site) www.truelemon.comm
_____________________________________________________________________________________________________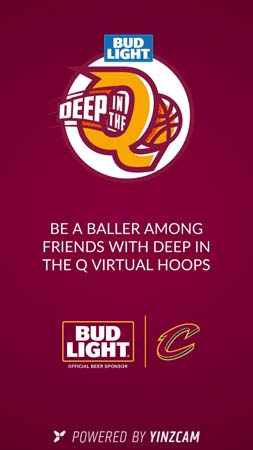 YinzCam, Cleveland Cavaliers Partner To Launch Augmented Reality App
The Cleveland Cavaliers have added some outside shooting for the 2017 NBA Playoffs, thanks to YinzCam, the mobile app and software developer based in Pittsburgh. YinzCam, which built and hosts 23 of the league's team apps, including the Cavs' official app, partnered with the defending NBA Champions to create and launch a first-of-its-kind, augmented reality (AR) app, which will allow Cleveland fans to play against each other in virtual shootouts during games at Quicken Loans Arena. Fans who download the "Deep in the Q" app via the iOS or Android app stores will be encouraged to hold their smartphones up with the app's built-in camera pointed at the team's center-hung scoreboard during select timeouts, and swipe their phone's screens to shoot virtual basketballs at an AR hoop hung off the scoreboard, but visible only in the app.
The stand-alone app is sponsored by Bud Light and will be open to fans age 21+, who will compete, both with their sections of the arena (baselines vs. sidelines) and as individuals, for a chance to win prizes based on their personal scores and shooting streaks. Fans in attendance for Cavs games will also have an opportunity to play the interactive game in a one-on-one format within the team's "Social Zone" on the main concourse of the arena. But fans at home will be able to enjoy the AR experience, as well.
By pointing their app at co-promoted Cavs and Bud Light signage throughout the Cleveland market, or at Bud Light cans and bottles, basketball fans will be able to play and compare their scores and rankings to competitors around the world via the game's integration into the Apple and Android Game Centers. (Web Site) www.YinzCam.com
_____________________________________________________________________________________________________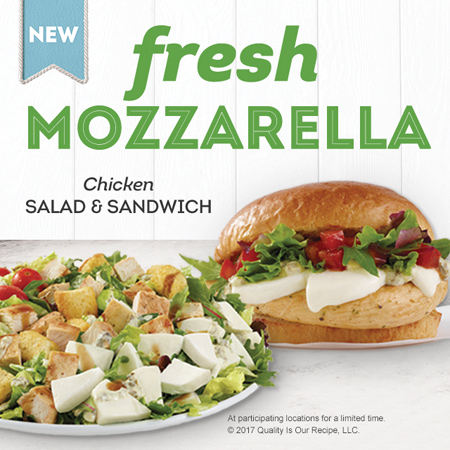 Wendy's Launches Fresh Mozzarella Chicken Salad And Sandwich Duo
Wendy's new Fresh Mozzarella Chicken Salad and Fresh Mozzarella Chicken Sandwich, is a duo built with simple, yet deliciously different ingredients. Wendy's is proud to be the first national fast food restaurant to offer fresh mozzarella on its menu. The new product duo expands Wendy's flavor profile by mixing the delicious flavor of BelGioioso® fresh mozzarella cheese with bold tastes of balsamic vinegar and creamy basil pesto sauce. Whole and natural ingredients like juicy tomatoes and crisp greens are prepared in restaurant and complete the fresh, deliciously different experience.
"When we say fresh at Wendy's, we mean it. While others cut corners, we deliver on our promise of freshness every day, thanks to our unique supply chain developed to provide beef, produce, and other items to our restaurants two to three times a week," said Kurt Kane, Chief Concept and Marketing Officer. "And now we are using our unique supply chain to deliver fresh mozzarella for a deliciously different new chicken sandwich and salad. This is something the other guys just don't do." (Web Site) www.wendys.com
_____________________________________________________________________________________________________
The Mars Agency Expands E-Commerce Team
As E-Commerce continues to emerge as the next dominant retail channel for CPG companies, The Mars Agency is adding senior members to its best-in-class E-Commerce team to provide clients with the expertise and resources to succeed in digital marketplaces. Megan Harbold joins as VP, E-Commerce and Erik Kraft joins as Senior Manager, Paid Search. As a widely acknowledged leader in shopper marketing, The Mars Agency is building a base of experts and capabilities to help clients capitalize on next-generation shopper marketing, powered by E-Commerce. (Web Site) www.themarsagency.com
_____________________________________________________________________________________________________
Digimarc Names Aimee Arana EVP Of Sales And Business Development
Digimarc Corporation, inventor of the Digimarc Discover® platform featuring the imperceptible Digimarc Barcode, has appointed Aimee Arana as executive vice president of sales and business development. Arana's retail sales expertise will help Digimarc to manage complex sales processes and account management of the world's largest retailers and consumer products companies as it develops the market for Digimarc Barcode. Arana, who brings more than 20 years of consumer products and retail sales experience to Digimarc, will be responsible for managing the company's sales and business development teams, as well as developing geographical and product market strategies. Most recently, she was vice president and general manager of the North America Women's Division at Nike. (Web Site) www.digimarc.com
_____________________________________________________________________________________________________


_____________________________________________________________________________________________________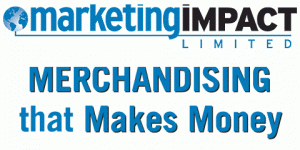 _____________________________________________________________________________________________________

_____________________________________________________________________________________________________
CLASSIFIED ADS
_____________________________________________________________________________________________________
CLICK ON IMAGE TO VIEW DIGITAL EDITION
_____________________________________________________________________________________________________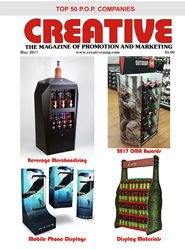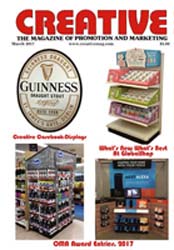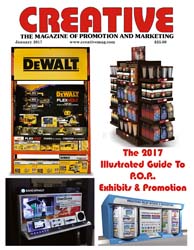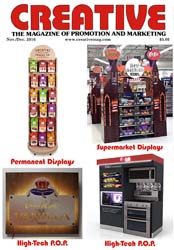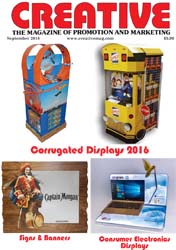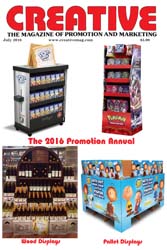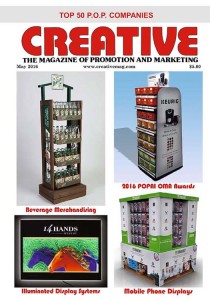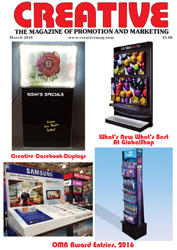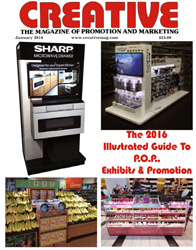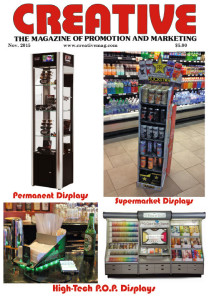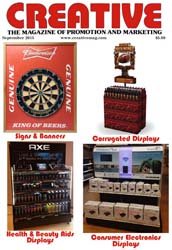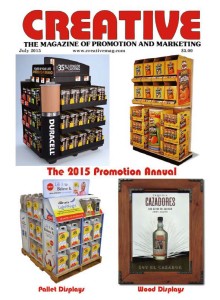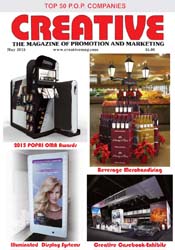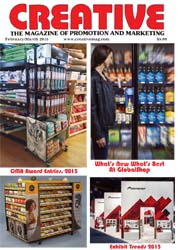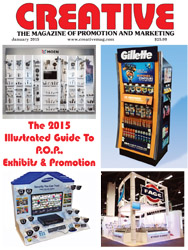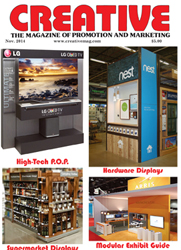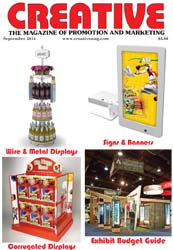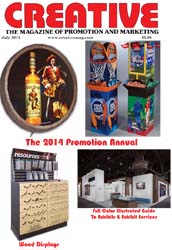 MAY 2014 ISSUE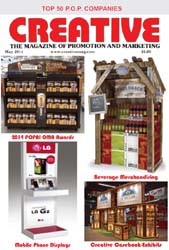 MARCH 2014 ISSUE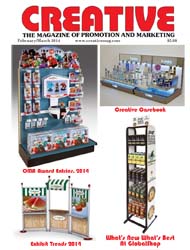 JANUARY 2014 ISSUE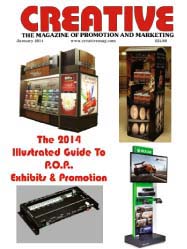 NOVEMBER 2013 ISSUE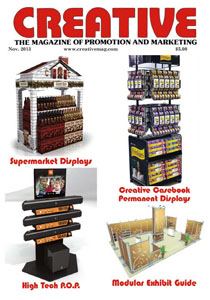 SEPTEMBER 2013 ISSUE
MAY 2013 ISSUE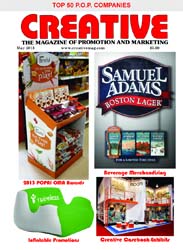 MARCH 2013 ISSUE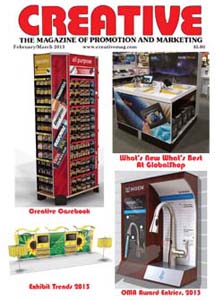 JANUARY 2013 ISSUE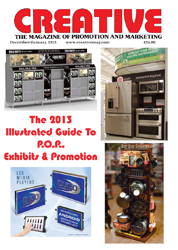 NOVEMBER 2012 ISSUE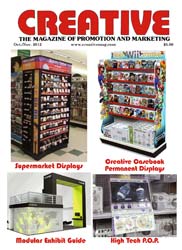 SEPTEMBER 2012 ISSUE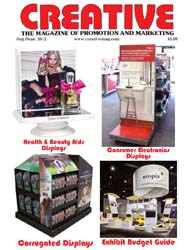 JULY 2012 ISSUE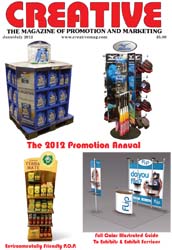 MAY 2012 ISSUE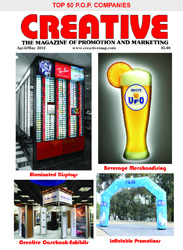 JANUARY 2012 ISSUE