_____________________________________________________________________________________________________



_____________________________________________________________________________________________________


_____________________________________________________________________________________________________


_____________________________________________________________________________________________________

_____________________________________________________________________________________________________


_____________________________________________________________________________________________________


_____________________________________________________________________________________________________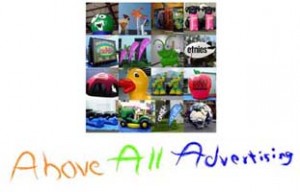 _____________________________________________________________________________________________________

_____________________________________________________________________________________________________

_____________________________________________________________________________________________________

_____________________________________________________________________________________________________

_____________________________________________________________________________________________________

_____________________________________________________________________________________________________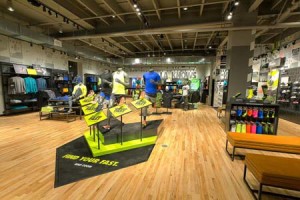 Nike Opens New West Coast Flagship
Nike's new West Coast flagship, Nike The Grove, opens in the iconic outdoor mall from which it takes its name. The three-story, 31,000-square-foot store features myriad unique elements designed to celebrate Los Angeles and serve its athletes. The store introduces Nike's newest and most innovative products. The store's product array is also selected to serve the area's outdoor enthusiasts and includes distinct golf and tennis offerings.
A "We Are LA" mural spans all three floors and features thousands of icons reflecting Nike's heritage, including Kobe Bryant, local sports teams and California-centric imagery. The mural detail features LA-themed iconography, including an outline of California and the 405 freeway sign. The men's running area includes Nike+ Run analysis, apparel and the latest in footwear innovations. A soccer-themed mural by LA-artist Tristan Eaton, highlighting Nike athletes Alex Morgan and Clint Dempsey, adorns a unique product training space. Young athlete products reside on the third floor featuring
custom designed elements that enable kids to measure their height and shoe size against that of their heroes. The Jordan Trial Experience, one of three trial areas, offers visitors an elite dribbling experience lasting 23 seconds, a nod to Michael Jordan. (Web Site) www.nike.com
_____________________________________________________________________________________________________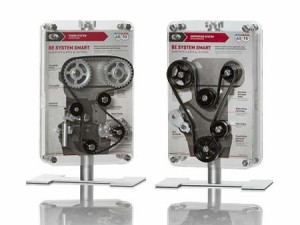 Gates Introduces New Belt Education Display
Gates Corporation, a global, diversified manufacturer of automotive, industrial, and heavy-duty products, introduces its new System Smart Belt Education Display. The dual-sided, 3D interactive belt display shows how the individual components of the timing and the serpentine systems work together and wear at the same rate. All information on the countertop display is in both English and Spanish. Educational brochures on total system maintenance as well as a discussion guide for repair shops are also included. The display will enable repair shops to educate customers of the importance of serpentine and timing belt system maintenance. It is intended to help customers understand how components work and wear in unison so that they can make informed decisions regarding total system replacement in order to prevent inconvenient breakdowns and costly repairs.
"We want to empower repair shops with information to help them explain to their customers the importance of total vehicle system maintenance," said Scott Howat, Gates Director of Marketing and Product Management for the North American Aftermarket. "We hope that by providing system education, we are ultimately helping the end consumer to avoid expensive system failures." (Web Site) www.gates.com
_____________________________________________________________________________________________________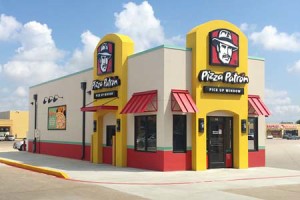 Pizza Patron Founder Opens New Standalone Concept In Original Neighborhood
Pizza Patrón, widely known for its PIZZA POR PESOS® program, has launched its new high-profile standalone model. Located in the Pleasant Grove community in Southeast Dallas, it will be the brand's fifth location in the original neighborhood where it all began nearly 30 years ago. The new 1200 sq. ft. standalone model is owned by company founder Antonio Swad and is part of the brand's new freestanding retail strategy to raise its profile within the community and boost market share.
"We are very excited about this new restaurant model and the potential it represents for the brand," said Antonio Swad, founder and president of Pizza Patrón. "This new store is strategically positioned directly between two of my other restaurants that are currently operating beyond capacity. My hope is that this location will provide some much-needed relief to the excessive traffic we are seeing at the other stores." (Web Site) www.pizzapatron.com
_____________________________________________________________________________________________________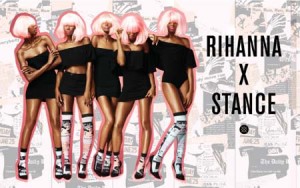 Rihanna's First Creative Seasonal Sock Campaign For Stance Is Released
Stance released Rihanna's first seasonal sock collection and unveiled the campaign Rihanna directed for her fall 2015 styles as the brand's Contributing Creative Director. Stance also released behind-the-scenes footage of Rihanna overseeing and directing the fall campaign photo shoot. Rihanna's fall collection for Stance is comprised of 15 styles in a pastel color palette that range from crew to thigh high socks in a 'Baby Goth Punk' theme. The vision for the creative was born out of a desire to let the socks speak as standalone fashion pieces, with symmetrical styling of the models who are wearing identical wigs that cover their eyes.
"This collection and campaign give people a peek into all sides of her personality, from the novelty of the toe socks to the hard edge of the punk prints. I think the creative really showcases what fashion is to her. It's meant to be bold, it's meant to be fun, and it's meant to be expressive," said Candy Harris, SVP of the Women's Division at Stance.
Six of the 15 styles play off the same theme of Rihanna's limited edition Murder Rih Wrote style that was released in July with newspaper typography as the primary design focus. The remainder of the fall line includes styles that pay homage to punk patches, goth through a feminine lens, and playful toe socks with knuckle tats that spell out different phrases. Embracing "The Uncommon Thread" as its mantra, Stance turned socks into one of the world's most exciting categories in less than five years. (Web Site) www.stance.com
_____________________________________________________________________________________________________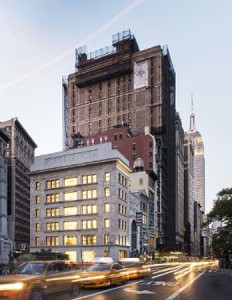 PORCELANOSA Opens Flagship Store In NYC
PORCELANOSA, a global leader in the innovation, design, manufacturing and distribution of luxury tile, kitchen and bath products, has completed the renovation of the former Commodore Criterion building in Madison Square Park, New York City to become their U.S. flagship store. World-renowned architects from Foster + Partners, headed by Pritzker Architecture Prize winning architect Lord Norman Foster, began refurbishing the 18,000 square foot building in early 2013 and have worked diligently to ensure that the project has preserved its historic exterior while pairing with a completely modern interior to reflect PORCELANOSA's innovative style.
"PORCELANOSA is excited to announce the grand opening of our new showroom and provide an entirely new way for the public to experience our wide selection of European luxury products in an iconic location," said Santiago Manent, Sales and Marketing Director for PORCELANOSA. "The building's incredible design, interactive technology features and unprecedented offerings make it a truly remarkable place which will greatly benefit the design community in New York City and greater design industry."
The building, which will be LEED Gold certified by the United States Green Building Council, boasts unique features on each of its eight floors, including a retractable, polished ceiling made out of PORCELANOSA's trademarked KRION® Solid Surface, café, bar and lounge areas and a full floor dedicated to a professional material library with touch-screen displays to help clients visualize some of the 1,000+ products available in the showroom. The first floor also overlooks a floor-to-ceiling 26'H x 16′ LED screen, visible from 25th Street, Broadway or Fifth Avenue. (Web Site) www.porcelanosa-usa.com
_____________________________________________________________________________________________________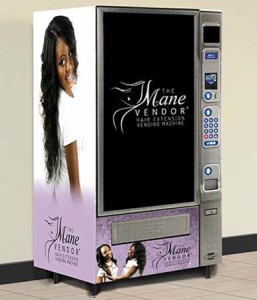 Beauty Entrepreneur Creates Hair Extension Smart Machine
Virginia entrepreneur Marcella Ellis, is the CEO and founder of the Mane Vendor "Hair Extension Vending Machine." The innovative vending machine is revolutionizing the hair business through on-spot dissemination of premium hair and hair care products.
Many styling salons fail to sustain well-stocked inventories that cater to the needs of their customers. Issues arise when salon customers cannot acquire hair for weaves and extensions, forcing them to find an inconvenient third-party seller.
Meanwhile, salons suffer revenue losses because they are often unable to meet demand. However, the smart vending machine solves this issue by not only being an on-site seller but also by performing all transactions, creating no extraneous work for busy salon employees.
Moreover, Ellis has made the machine even more user-friendly by creating a connected mobile app that will rival UBER in its utility. Not only will clients be able to find and receive a variety of high quality premium hair, salon-owners will also be able to increase their company profit easily and quickly. The machine connects with the app to provide real-time information on customer purchases, machine inventory, and geo-location. Overall, the combined potential of the machine and the app will expand salon clientele by directing customers to salons and encouraging them to purchase and use the hair products. The Mane Vendor is already dispensing from salon locations in five states across the U.S. (Web Site) www.thehersheycompany.com
_____________________________________________________________________________________________________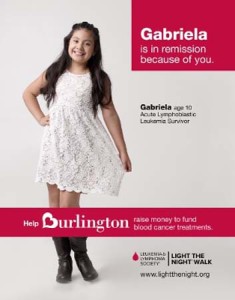 Burlington Stores Launches Campaign To Fight Cancer
Burlington Stores and The Leukemia & Lymphoma Society (LLS) have launched their 2015 Light the Night Walk fundraising campaign, helping to fund lifesaving blood cancer research to advance new treatments and cures. For the first time, the campaign's launch is timed to September, Blood Cancer Awareness Month.
Burlington Stores, the #1 National Corporate Partner and Honored Friend of the Light The Night Walk campaign, launches its 14th consecutive company-wide campaign in all its stores nationwide, encouraging its generous customers to make a donation at checkout to benefit LLS through December 2. All donations fund research to find breakthrough treatments for blood cancer patients. And many of the off-price retailer's more than 30,000 associates nationwide will participate in LLS's Light The Night Walk fundraising campaign across the country to honor and commemorate lives touched by cancer and to raise funds to support research.
"We are proud to partner with LLS, the world's leading non-profit organization dedicated to blood cancer research and treatments. The organization is an important part of our heritage and thanks to the generosity of our thousands of associates and millions of customers we have been able to raise more than $22 million to fight blood cancers. This year, we look forward to another successful fundraising campaign," said Tom Kingsbury, Chairman and CEO, Burlington Stores. (Web Site) www.BurlingtonStores.com
_____________________________________________________________________________________________________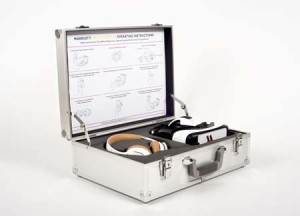 Marriott Hotels Introduces The First Ever In-Room Virtual Reality Travel Experience
Marriott Hotels has launched "VRoom Service" – a first-of-its-kind guest service that allows guests to order inspiring virtual reality experiences to their rooms. Created in collaboration with Samsung Electronics America, "VRoom Service" is a first in the travel industry. The launch represents the latest in a series of innovations by the Marriott International flagship brand that are changing how people travel.
Guests are invited to call a dedicated VRoom Service extension or use Marriott's Mobile Request app to request a Samsung Gear VR headset and accompanying headphones. Once they are hand-delivered to the rooms along with easy-to-use instructions, they are available on loan to guests for up to 24-hours. The program is currently being tested for two weeks at the New York Marriott Marquis and London Marriott Park Lane properties.
"Travel expands our minds and helps push our imagination," said Matthew Carroll, vice president, Marriott Hotels. "Our guests want to be in inventive spaces that help foster their creativity and thinking. VRoom combines storytelling with technology, two things that are important to next generation travelers."
"VRoom Service is one of the first business applications of Samsung's Gear VR technology," said Matt Apfel, Vice President, Strategy and Creative Content at Samsung Media Solutions Center America. "We're tremendously excited to be collaborating with an innovative brand like Marriott on creating the future for travelers."
_____________________________________________________________________________________________________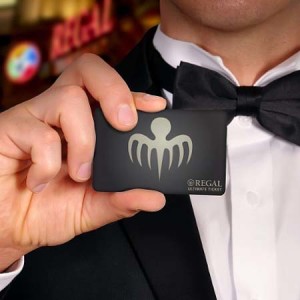 Regal Offers The Ultimate Ticket For Spectre, The Newest James Bond Movie
Regal Entertainment Group, a leading motion picture exhibitor owning and operating the largest theatre circuit in the United States, has launched the first of its kind Regal Ultimate Ticket for Spectre, the newest James Bond movie. This limited edition, black, anodized steel Spectre ticket is only available to the first 1,000 customers awaiting the opening of the movie. Regal guests with the Ultimate Ticket can see Spectre every day while the movie is in theatres. Spectre, from Albert R. Broccoli's EON Productions, Metro-Goldwyn-Mayer Studios, and Sony Pictures Entertainment, will be released in the U.S. on November 6.
"Regal is thrilled to introduce the Regal Ultimate Ticket for the 24th film of the 007 franchise," said Ken Foreman, vice president of film marketing at Regal Entertainment Group. "We know Regal guests are eager to view the adventures of James Bond (Daniel Craig) trying to bring down the shadowy criminal syndicate Spectre, and we are committed to providing a first-class theatre experience for our guests who are fervent 007 fans."
Because Bond fans can't get enough of the superspy's secret service tales, guests can purchase a shadowy, etched, collectible card with the iconic Spectre symbol for $100 until the Regal Ultimate Ticket for Spectre is sold out.
____________________________________________________________________________________________________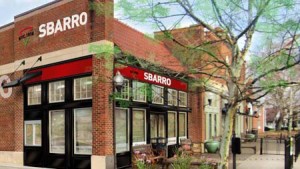 Sbarro Debuts First Stand Alone Model In Columbus, Ohio
Sbarro, the iconic quick service restaurant best known for its XL New York style pizza by the slice, is implementing a nationwide rebranding and premiering its first free standing restaurant in the Clintonville neighborhood of Columbus, Ohio
The new stand-alone concept represents a major innovation for the Sbarro brand, which currently operates more than 800 eateries in shopping malls, airports and travel plazas in cities across the world. The Clintonville eatery will feature delivery and carry-out services, as well as indoor seating for 20 and an outside patio.
"This move represents a real progression of the brand and a glimpse into the Sbarro of the future," said J. David Karam, CEO of Sbarro. "We've listened to our customers and are excited to take our concept out of the food court setting and into their neighborhoods. It will now be easier than ever to give guests the opportunity to enjoy the Sbarro pizza they know and love in the comfort of their own home."
Sbarro will continue to rollout an innovative brand update over the next two years, both nationally and internationally. In addition to refreshed branding and the remodeling of many of its restaurants, a newly updated menu will center around the company's specialty.
"It's not simply a new dining experience, but an entirely new look, feel and culture," said Anne Pritz, Chief Marketing Officer of Sbarro. "We've gone back to our roots with laser focus on what we are famous for – XL New York style pizza made fresh daily with high-quality ingredients. This focus clearly defines our path for product innovation and delivers the menu our guests are looking for from our brand today."
_____________________________________________________________________________________________________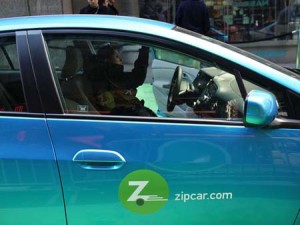 Zipcar D.C. Partners With 7-Eleven To Place Vehicles At Select Area Stores
Zipcar, the world's leading car sharing network, is partnering with 7?Eleven, Inc. to place a total of 18 Zipcars at nine 7?Eleven® stores throughout the Washington, D.C. metropolitan area. These vehicles are now available for reservation by the hour or by the day at affordable rates which include gas, insurance and 180 miles per day. The arrangement provides Zipcar members with more freedom and choices on where to pick up and return vehicles at convenient locations while they purchase food and essentials for a weekend getaway, a road-trip or to run errands around town.
"Both 7?Eleven and Zipcar are synonymous with convenience, so placing vehicles at 7?Eleven stores is a natural fit for us," said Zipcar D.C. General Manager Scott Hall. "Our members regularly take Zip trips and need to stock up on snacks and supplies before heading out on their next adventure."
The 18 new Zipcars include a variety of makes and models, such as a VW Golf named "Glisten," a Nissan Sentra named "Aj" and a Ford Escape named "Calgary." The vehicles are located in various neighborhoods including Anacostia, Shady Grove, Cheverly and the H Street/Atlas District. The new vehicles located in Deanwood and Huntington will be the first Zipcars offered in these neighborhoods, providing more district residents with access to Zipcar's "wheels when you want them" service.
"7?Eleven works with established and start-up companies to provide new ways to bring convenient solutions to time-pressed consumers' everyday needs right in their neighborhoods," said Raja Doddala, 7?Eleven's vice president of innovation. "Our partnership with Zipcar will help customers who want easy access to vehicles when, where and for how long they prefer."
_____________________________________________________________________________________________________
Caribou Coffee And Einstein Bros. Bagels Join Forces To Unveil New Coffee And Bagels Concept
Caribou Coffee and Einstein Bros. Bagels have introduced a new concept for specialty coffee and fresh-baked bagels through the opening of a new coffee and bagels concept location in Einstein Bros. Bagels' home state of Colorado. Throughout the remainder of 2015, the company plans to expand the concept to 20 locations across the United States, with additional locations to open in 2016 and beyond.
"We saw an opportunity to bring Caribou Coffee and Einstein Bros. Bagels, two beloved brands, together," said Mike Tattersfield, President and CEO, Caribou Coffee and ENRGI. "A place where specialty coffee and fresh-baked bagels live together under one roof doesn't exist at scale and we're excited to bring this concept to guests across the country."
The company will first open locations in the companies' home states of Colorado and Minnesota, with additional markets being introduced this year. Caribou Coffee and Einstein Bros. Bagels have strengths in different geographies which allows the concept to easily enter markets where one brand has a loyal following. For example, Caribou Coffee will be entering two new markets this year in Arizona and Florida, where Einstein Bros. Bagels has existing locations. The innovative concept welcomes guests with a coffeehouse vibe, fresh baking on-site and the highest quality service bringing the essence of both brands to life. The menu will feature Caribou's Rainforest Alliance certified coffee and specialty drinks like a Campfire Mocha made with real chocolate, alongside Einstein Bros. Bagels fresh-baked bagels and made-to-order breakfast and lunch sandwiches.
_____________________________________________________________________________________________________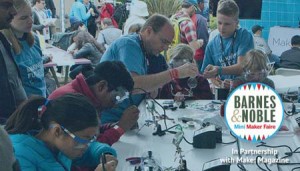 Barnes & Noble Partners With Make: Magazine To Launch First-Ever Mini Maker Faire® In Stores Nationwide
Barnes & Noble, the nation's largest retail bookseller and a leading retailer of content, digital media and educational products, has formed a new partnership with Maker Media, publisher of Make: magazine and producer of Maker Faire, to launch the first-ever Mini Maker Faire in stores nationwide. Barnes & Noble and Maker Media are "Calling All Makers" to participate at their local Barnes & Noble store the weekend of November 6-8 to share their inventions, ideas and more. A Maker Faire is a community-based learning event that inspires everyone to become a Maker and connect with people and projects in their local community. These events are for people of all ages and backgrounds who have a desire to create, learn and share, and who bring a DIY mindset to technology.
"We are thrilled to host the first-ever retail Mini Maker Faire in partnership with Maker Media," said Kathleen Campisano, Vice President, Toys & Games at Barnes & Noble. "Literacy is at the core of what we do, and rolling out the first-ever Mini Maker Faire in stores nationwide signals our commitment to what we believe it means to be literate in the 21st century. Tech literacy and being tech literate is a huge part of engaging in everyday life and remaining connected to the world. No other retailer is more poised to serve the community in this endeavor. It is both a privilege and responsibility, which is why this partnership and hosting this Mini Maker Faire in stores across the country is so important to us."
Barnes & Noble's Mini Maker Faire will offer authentic, credible experiences that Maker Faire attendees have historically come to expect; all the while introducing, educating and engaging others to what the Maker movement is all about. The Mini Maker Faire will feature hands-on learning and making opportunities in the areas of ideation, creative thinking, art, design, construction and innovation, as well as programming, coding and 3D printing – with activities for children ages five and up to adults. "We're so pleased to bring Making into the national spotlight through this exciting program," said Sherry Huss, Vice President of Event Operations and co-founder of Maker Faire. "Barnes & Noble is one of our most important partners and the largest reseller of Make: magazine. Now Barnes & Noble customers who know us through Make: will be introduced to the Maker Faire experience. With access to tools and resources, they can learn new skills, discover their personal Making passion, and be inspired by local Makers in their communities."
The Mini Maker Faire at Barnes & Noble will run throughout the weekend of November 6-8 and will consist of three main areas: The Make Workspace – where customers will experience the latest technologies in 3D printing, robotics, coding, programming and more. Meet the Makers – the place in store where customers will hear from leaders, top brands and local makers about the latest trends in designing, building, creating and making. Make & Collaborate – where customers can immerse themselves in the process of ideation, rapid prototyping, circuitry and more.
_____________________________________________________________________________________________________
A Cross-Industry Collaboration Between Hankook Tire And Vibram® Leads To Innovative Off-Road Tire And Shoe Concepts
Hankook Tire's strategic partnership with Vibram®, the premium outsole company, has enabled the development of futuristic concept tires and shoes in a cross-industry collaboration. By combining the two companies' significant technological strengths and authentic styles, the collaboration has pushed the boundaries of performance in both industries. Hankook Tire has now utilized Vibram®'s hyper-functional design for its latest concept tires, while simultaneously enabling Vibram® to integrate cutting-edge tire technologies into its footwear offerings. In total, five products are being unveiled. Hankook Tire is releasing two off-road concept tires, the DynaMIX and DynaSYNC, and Vibram® is releasing three concept shoes, the DynaTREK, DynaSTRYKE BKL, and Omnifuse. The shoes will serve as successors to Vibram®'s wildly popular Vibram FiveFingers® lineup.
Hankook Tire's DynaMIX and DynaSYNC were inspired by the flexible blocks found on the outer soles of Vibram®'s hiking shoes. These blocks are designed to change their contact positions in response to variations in ground surface. The use of different layer structures also allows for multiple style choices. DynaMIX tires take advantage of Vibram®'s Ultra-light 3D Cocoon Technology. Multi-direction geometric dimensional blocks serve to protect the tires from road impacts. At the same time, traction, block stability and flexibility are improved while sidewall weights are reduced. The DynaMIX's three-dimensional tread pattern excels in tough off-road conditions. The texture and design of particular tread blocks in the pattern have been tailored to maximize overall performance. The glitter surface of the tire is polished, which enhances handling and wet performance, while at the same time promoting greater control at faster speeds. And finally, the geometric sidewalls integrate Hankook Tire's wet-tech holes, enabling the sidewalls to achieve greater flexibility and disperse shocks.
Vibram®'s DynaTREK and DynaSTRYKE BKL concept shoes are paired with the DynaMIX and DynaSYNC concept tires, respectively, as sister products. The DynaTREK boasts a high performance outdoor/hiking outsole, and it uses the same Ultra-light 3D Cocoon Technology found in the DynaMIX to provide enhanced protection and shock absorption. It also sports the DynaMIX's center stripe around the entire sole, highlighting the collaboration story between the two brands. The DynaSTRYKE BKL reflects the performance attributes of the DynaSYNC. The Megagrip rubber outsole and the interlocking lugs provide unparalleled winter running performance in a Vibram FiveFingers® shoe. Moreover, thermochromatic pigment applied to the DynaSTRYKE BKL induces a subzero appearance with the color shifting at the toes. Finally, the Omnifuse adapts motifs from conventional tire products.
_____________________________________________________________________________________________________
Macy's And Best Buy Partner To Test Consumer Electronics Departments In Macy's Stores
Macy's has joined forces with Best Buy to test licensed consumer electronics departments in 10 Macy's stores to open in early November 2015. Plans call for Best Buy licensed shops of about 300 square feet to open in Macy's stores in various markets throughout the U.S. The space will be staffed by Best Buy employees and feature Samsung smartphones, tablets and smart watches, as well as audio devices (including Bluetooth speakers and headphones) and accessories (including cases, chargers and other peripherals) from Samsung and other brands.
"We are delighted that consumer electronics will be returning to selected Macy's stores through this test, which will allow us to learn how we can best serve our customers' needs in this very sophisticated category. Our customers have expressed interest in electronics for self-purchase and gift-giving, and this collaboration with Best Buy reinforces Macy's as a shopping destination throughout the year for the products that are most in demand," said Macy's, Inc. President Jeff Gennette. "We will test and learn, along with Best Buy, through the holidays and into 2016 before deciding on next steps."
_____________________________________________________________________________________________________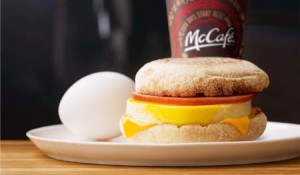 McDonald's To Fully Transition To Cage-Free Eggs For All Restaurants In The U.S. And Canada
To meet consumers' changing expectations and preferences, McDonald's will fully transition to cage-free eggs for its nearly 16,000 restaurants in the U.S. and Canada over the next 10 years.
"Our customers are increasingly interested in knowing more about their food and where it comes from," said McDonald's USA President Mike Andres. "Our decision to source only cage-free eggs reinforces the focus we place on food quality and our menu to meet and exceed our customers' expectations."
"We're proud of the work we're doing with farmers and suppliers to advance environmentally and socially conscious practices for the animals in our supply chain," said Marion Gross, senior vice president and Chief Supply Chain Officer of McDonald's North America. "This is a bold move and we're confident in our ability to provide a quality, safe, and consistent supply."
On an annual basis, McDonald's USA purchases approximately two billion eggs and McDonald's Canada purchases 120 million eggs to serve on its breakfast menus, which includes popular breakfast sandwiches, such as the Egg McMuffin and Egg White Delight. Since 2011, McDonald's USA has been purchasing more than 13 million cage-free eggs annually.
Herbruck's Poultry Ranch, a family-owned and operated farm in Michigan, has worked with McDonald's for decades to supply nutritious eggs. "Cage-free systems play an important role in our work to keep hens healthy and meet the growing consumer demand for responsibly-sourced food," said Greg Herbruck, executive vice president of Herbruck's Poultry Ranch. "We welcome McDonald's actions to continue these efforts and are pleased to join them in sourcing cage-free eggs across their supply chain. We continue embracing new technologies and strategies to ensure our hens are well-cared for."
____________________________________________________________________________________________________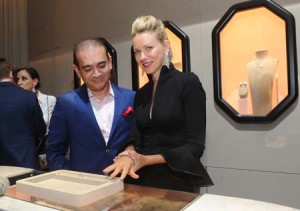 International Luxury Jewelry Brand NIRAV MODI Opens First American Boutique With Star-Studded Celebration
NIRAV MODI, the international luxury jewelry brand originating in India, recently celebrated the opening of its New York boutique. The fourth retail boutique for the brand, and first in the U.S., is located on New York's Madison Avenue "Gold Coast" and houses some of the world's most coveted jewels adorned with exceptional diamonds and precious gems.
"Establishing a presence in the United States is a key milestone of our growth strategy as a leading international luxury brand," said Nirav Modi, founder of the namesake brand. "The sophisticated American woman will recognize, as soon as she enters the boutique, that the entire experience is designed to pay tribute to her beauty, and to reflect and reveal her inner radiance."
Leading up to the New York grand launch, NIRAV MODI displayed the renowned Maharani diamond necklace and earrings set, valued at $1.65 million dollars, in the window, setting the stage for the kind of luxury items now available at the boutique. Visitors to the store will discover a full selection of exquisite NIRAV MODI designs, including the Jasmine necklace from the Fluire collection (over 65 carats of briolettes and jasmine cut diamonds mounted in 18K white gold), the signature NIRAV MODI Embrace bangles and rings with their unique expandable feature (available in 18K white, yellow or rose gold) and the Mughal collection.
The store's luminous space has an elegant and polished environment through which visitors are instantly transported to a world of marvels. The interior features a hand-crafted paper art window frieze reflecting all iconic NIRAV MODI collections, as well as an original hanging Bridal counter that epitomizes the quest for lightness and harmony present in all NIRAV MODI jewels. NIRAV MODI prides itself on creating jewelry that brings together the finest stones, set in a signature style that employs the most minimal amount of metal, allowing the gems to radiate from every possible angle and giving each jewel an eternal shine. The New York NIRAV MODI boutique joins existing locations in New Delhi, Mumbai and Hong Kong.
_____________________________________________________________________________________________________
Hudson's Bay Company Brings Iconic Retail Banners To American Dream New Jersey
Hudson's Bay Company and Triple Five have added three iconic retail banners to American Dream New Jersey: Saks Fifth Avenue, Lord & Taylor, and Saks Fifth Avenue OFF 5TH. Opening in late summer 2017, the mega complex will house a mix of retail, restaurants and entertainment, and welcome 40 million visitors annually. The HBC stores are all slated to open in late summer 2017.
"American Dream is one of the most unique projects in the world – it is elevating the shopping center format to combine retail, dining, lifestyle and entertainment to create a total experiential destination. We believe that shopping is an entertainment experience, and the American Dream concept exemplifies that philosophy fully," said Richard Baker, Governor and Executive Chairman, Hudson's Bay Company.
"American Dream welcomes Hudson's Bay Company and is very excited to introduce the next generation of their state-of-the-art department stores to the NY Metropolitan market and the world. Our customers will be thrilled that such popular and iconic mainstays of New York shopping, Saks Fifth Avenue, Lord & Taylor and Saks Fifth Avenue OFF 5TH, will be launching their newest stores at American Dream. We believe this match will be an extraordinary success and our customers and visitors will be amazed at this new and unparalleled experience in fashion shopping," said Don Ghermezian, President, Triple Five.
_____________________________________________________________________________________________________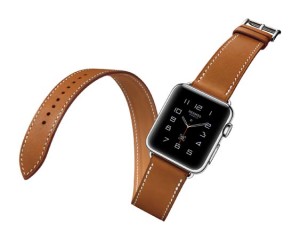 Apple And Hermès Unveil Apple Watch Hermès Collection
Apple has introduced Apple Watch Hermès, a new collection of Apple Watch in stainless steel with finely crafted leather bands in distinctive styles from Hermès, including the Single Tour, Double Tour and Cuff. The collaboration merges Apple's unparalleled product innovation with the heritage, iconography and craftsmanship of Hermès, creating a unique expression of Apple Watch.
"Apple and Hermès make very different products, but they reflect the deep appreciation of quality design," said Jonathan Ive, Apple's chief design officer. "Both companies are motivated by a sincere pursuit of excellence and the desire to create something that is not compromised. Apple Watch Hermès is a true testament to that belief."
"At Hermès, we strive to provide our clients with elegant, creative and functional objects for their everyday lives," said Pierre-Alexis Dumas, Hermès' executive vice president in charge of artistic direction. "What more contemporary and relevant expression of this principle could there be than this collaboration with Apple. We are strongly united by the same deeply held ideas and principles."
_____________________________________________________________________________________________________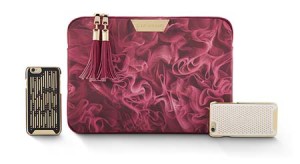 Christian Siriano Unveils Exclusive Collection Of Tech Accessories At Best Buy
Christian Siriano, the world-renowned fashion designer and electronics retailer Best Buy, have partnered to bring shoppers a collection of cases for smartphones, tablets and laptops. All cost less than $60 and are available only at Best Buy. The collection brings looks that are cool, pretty and romantic in a variety of colors and styles. The cases are compatible with iPhone 6, iPhone 6 Plus, iPad Air 2 and 13-inch laptops.
"Customers want cases that show off their personal style," said Patrick McGinnis, Vice President of Accessories at Best Buy. "The exclusive Christian Siriano for Best Buy collection gives our customers choices to express their style and protect their devices with a well-known red carpet designer at an affordable price." The collection will start to arrive in all Best Buy stores.
_____________________________________________________________________________________________________

BeoSound Moment, The Intelligent And Playful Music System That Matches Your Mood Introduced
Bang & Olufsen's BeoSound Moment is an intelligent and intuitive wireless music system that integrates your music collection and services into one. BeoSound Moment makes it easy for the whole family to collect, discover and share your favorite music. The top of the new BeoSound Moment is a detachable and double-sided interface that allows for two different listening experiences. One side is an elegant aluminium interface with a delicate touch screen for engaging interaction. This is where music lovers can browse the endless online music catalogue, their favorite playlists and share their music collection. The wooden side is designed for one-touch access to exactly the sound experience that fits your daily rhythm. The beautiful panel of touch-sensitive oak allows you to have your favorite music flowing from your speakers with just one touch on the wooden wheel. BeoSound Moment introduces a new, intelligent feature that adapts your listening patterns and suggests music or radio programs that fit with the relevant day of the week and the time of day. The advanced PatternPlay feature automatically memorizes your musical preferences and makes your listening experience both familiar and explorative. Over time, BeoSound Moment will gradually start to know your taste in music, and be able to play what you most likely want to hear, without you even having to ask. The music presented by PatternPlay stems from your own preferred favorite artists and playlists plus an extensive online catalogue of music, with access to more than 35 million songs, supplied by leading global music streaming service Deezer. One touch and the music flows according to your personal preferences.
_____________________________________________________________________________________________________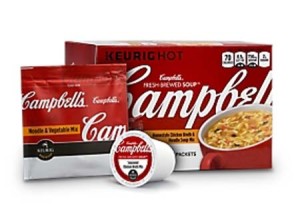 Campbell's Fresh-Brewed Soup® Now Available For Keurig System
Keurig Green Mountain has launched Campbell's® Fresh-Brewed Soup®, in partnership with Campbell Soup Company, available for purchase on Keurig.com. Campbell's® Fresh-Brewed Soup® can be brewed in all Keurig® Hot brewers that use K-Cup® pods, and is available in two varieties: Homestyle Chicken Broth & Noodle Soup Mix and Southwest Style Chicken Broth & Noodle Soup Mix. Both varieties are 70 calories or less per serving and are made without artificial colors or flavors. Brewing soup with your Keurig® is easy. Campbell's® Fresh-Brewed Soup® kits are a two-step process; each kit includes a noodle packet and a broth K-Cup® pod. To brew soup, simply empty the soup packet into a 12-oz cup, insert the K-Cup® pod, brew, stir, let sit and enjoy!
"Campbell's® Fresh-Brewed Soup® varieties are packed with taste and provide a new, convenient way for consumers to enjoy soup," said Michael Goodman, Marketing Director, Innovation, Campbell Soup. "We know more than 80 percent of people who buy Keurig pods also buy Campbell's soup, so bringing together two products people love in one handy kit is a winning idea."
_____________________________________________________________________________________________________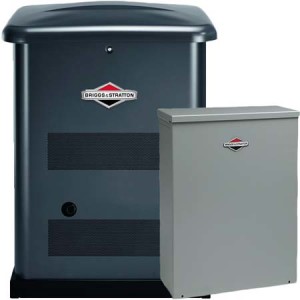 New Briggs & Stratton 12kW Standby Generator Offers Whole-House Power In 60 Percent Quieter Unit
Briggs & Stratton introduces its redesigned 12-kilowatt standby generator system. The new 12kW has the smallest footprint in the industry of similar power is 60 percent quieter than our previous unit, while still providing homeowners with whole-house power. The new unit's 50 percent smaller footprint and front exhaust maintains curb appeal by providing more placement options around the home. Its higher-quality engine, premium muffler and re-designed alternator intake ducting improved the generator's sound quality significantly. The smaller 12kW1 generator is compatible with Briggs & Stratton's proven Symphony® II power management system, a patented technology that automatically balances the power needs of a home's electrical loads – including high-wattage items like air conditioning units, stoves and electric dryers. The proven technology gives families uninterrupted, whole-house power with a more affordable standby generator.
"More placement options because of its smaller size and reduced noise allows homeowners to blend the unit into their property, so they get that peace of mind only backup power can provide without sacrificing the aesthetics of their property," said Jeff Custer, VP and General Manager of Briggs & Stratton Standby Power. "Plus, the new unit achieves National Fire Protection Agency standard approval so it can be placed as close as 18 inches from the home, so it even fits on properties with tight lot lines."
_____________________________________________________________________________________________________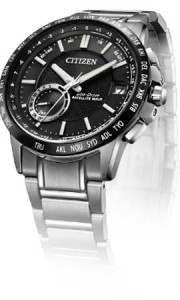 Citizen Watch Company Introduces Satellite Wave-World Time GPS
Citizen Watch Company of America has introduced the brand's groundbreaking new Satellite Wave-World Time GPS watch with Satellite Wave GPS technology in Chicago, IL with two-time Daytona 500® Champion, Matt Kenseth. A truly technologically advanced satellite timepiece, the Satellite Wave-World Time GPS model features worldwide reception, with a 3-second reception time from orbiting navigational satellites, in 40 time zones. One of the most extraordinary advantages of the Satellite Wave-World Time GPS is once fully charged it will stay powered for up to 2 full years and never needs a battery.
_____________________________________________________________________________________________________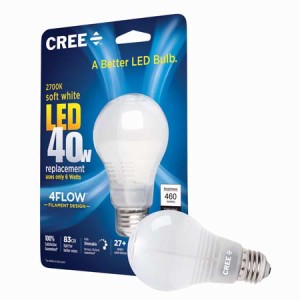 Cree Introduces A Better LED Bulb
Cree, Inc. introduces a better LED bulb. Unlike compromised bulbs, the new Cree LED® bulb delivers an even better light with better performance, a longer life and more energy savings. In keeping with Cree's belief that customers should not compromise, the new Cree LED bulb is built to deliver true LED performance in color quality, light output and dimming. It has an improved longer lifetime of over 27 years (30,000 hours), lasting as much as six times longer than some LED bulbs. Its proven 4Flow™ Filament Design ensures that it looks and lights like a traditional incandescent. The new bulb also provides consumers with a higher color rendering index of 83 to better display colors, true ENERGY STAR® compliant omnidirectional distribution for all-around light, and is fully dimmable with most standard dimmers and suitable for enclosed fixtures. Truly a better LED bulb, it is backed by a 100-percent satisfaction guarantee.
"As the LED leader, Cree is dedicated to designing the best LED lighting products that deliver better light experiences while exceeding customer expectations," said Betty Noonan, chief marketing officer, Cree, Inc. "We believe that better light changes everything, and the newest Cree® LED Bulb reflects our commitment to never compromise on performance."
_____________________________________________________________________________________________________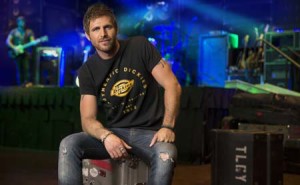 New Dickies Denim Collection Delivers Style Versatility On And Off The Job
Dickies, the world's leading performance workwear brand, has joined forces with country music star Canaan Smith to launch the new Dickies Denim Collection. For over 90 years, Dickies has designed and constructed quality denim workwear and to celebrate its heritage, the brand is leveraging its extensive experience in denim to reinvent an American classic. As one of Nashville's most gifted and compelling storytellers, Smith will help shape a new evolution for Dickies. Serving as brand ambassador, Smith will be featured in an upcoming advertising campaign for the reengineered denim line that offers modern fits, washes and details for today's man who requires style versatility both on and off the job.
"The Dickies Denim Collection is my workwear. The jeans not only look good but they can withstand the rigors of my nightly performances," said Canaan Smith. "Dickies embodies the honest authenticity that resonates with my music, my fans and my personal style."
"We knew this partnership with Canaan Smith would be an exciting and natural fit given that denim is at the core of country music," said Brent Streit, vice president of marketing, Williamson-Dickie Mfg. Co. "We're looking forward to connecting with Canaan's fans, including those who have been loyal to Dickies for years and those who will get to know the brand for the first time through this new collection and partnership."
_____________________________________________________________________________________________________

Funtastic Introduces FootBubbles
Funtastic, a global innovation house with offices in the US, Australia, Hong Kong and Mainland China, and Leo Messi Management, have signed a landmark deal to develop an exclusive toy from his own Messi branded range of products, which will put a smile on the faces of millions of children around the globe. Messi, the undisputed champion of international football, the winner of 4 FIFA Ballon d'Or (Golden Balls) and the world's number one player will become the face of this innovative product line, Leo Messi FootBubbles by Funtastic. Funtastic's revolutionary product turns the regular bubble into a bubble that can be juggled with your feet. The secret is the winning combination of FootBubbles Super Solution and Messi socks.
_____________________________________________________________________________________________________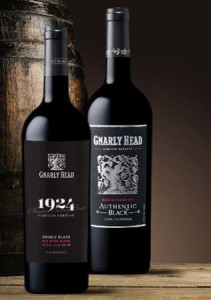 Gnarly Head Is Back In Black With The Return Of Authentic Black
Gnarly Head, producer of bold, sophisticated wines, unveils a lineup of dark red blends for the Fall season including new addition 1924 Double Black and the return of Authentic Black as an ongoing item by popular demand. Originally launched as a seasonal offering in 2014, Gnarly Head Authentic Black is now accessible to Gnarly Head enthusiasts year-round.
"As the popularity of red blends continues to proliferate in the US market, so too does consumer demand for richer, more lush wines with concentrated, darker fruit profiles," said Chris Indelicato, President and CEO, Delicato Family Vineyards. "Just as we've seen this darker, bigger style take off in the Pinot Noir segment, dark red blends are now fueling the growth of the red blend category. The signature big and bold style of Gnarly Head wines is a natural launch pad for expanding our dark red blend offerings with 1924 and Authentic Black."
_____________________________________________________________________________________________________
Jameson & Irish Craft Beer Join Forces, Resulting In Jameson Caskmates™
Jameson Irish Whiskey's passion for craft, quality and neighborhood collaboration continues with a one-of-a-kind whiskey – Jameson Caskmates. For the first time ever, local Irish micro-brewery Franciscan Well and Jameson Original shared casks to create one exceptional whiskey combining the smoothness of Jameson Original with the richness of stout beer, offering a new and distinct tasting experience. Born in 2013 over drinks at a local neighborhood pub in County Cork, Ireland, Caskmates was created by two longtime friends, Dave Quinn, Master of Whiskey Science at Jameson Distillery and Shane Long, Head Brewer at local Irish micro-brewery Franciscan Well.
"Imagined from a conversation in a neighborhood pub, Jameson Caskmates is a product of shared passion for craft, quality and collaboration," said Sona Bajaria, Director, Jameson Irish Whiskey, Pernod Ricard USA. "We're excited to continue our close relationships with craft brewers in both Ireland and the U.S., and share this first-to-market Irish whiskey from Jameson with neighborhoods around the country."
_____________________________________________________________________________________________________

Jawbone Unveils New Design And Color Lineup For UP
Jawbone® has launched a new design for UP2™ and 10 elegant new colors for UP2 and UP3™, further expanding the portfolio of fashion-focused activity trackers. In addition, Jawbone released a range of new features for UP2, UP3 and UP4™ that improve product functionality and reliability through a free over-the-air firmware update. Activity tracking has never looked so good with Jawbone's new collection of designs and colors. Crafted by leading industrial designer Yves Behar, Jawbone's new UP activity trackers feature slim and stylish designs that allow for 24/7 wear and can be easily accessorized with jewelry or watches on the wrist.
"We're excited to expand the design platform for UP2 and UP3 with a sleek new strap for UP2 and 10 eye-catching colors, making our lineup of UP® products even more versatile and jewelry-like," said Travis Bogard, vice president of product management and strategy at Jawbone. "We've combined our intelligent app – recently voted best fitness app for iOS and Android – with beautiful design and premium materials to create the ultimate fashion accessory for those who want to live better in style."
_____________________________________________________________________________________________________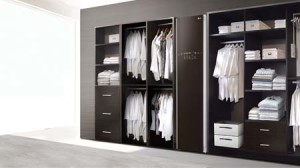 'LG Styler' Clothing Management System Debuts
Leading home appliance manufacturer LG Electronics has unveiled the "LG Styler," a clothing management system that is an easy and time-saving way to maintain and refresh special care items – such as suits, coats, blouses and sweaters. Thanks to the power of steam technology and proprietary innovations, LG Styler reduces wrinkles and removes odors without detergents or other harsh chemicals, minimizing the frequency of trips to the dry cleaners to save consumers time and money while helping them look and feel their best.
David VanderWaal, vice president of marketing for LG Electronics USA, said, "LG Styler is a revolutionary solution for those who are balancing busy schedules while striving to maintain a meticulous wardrobe and present their best selves to the world."
_____________________________________________________________________________________________________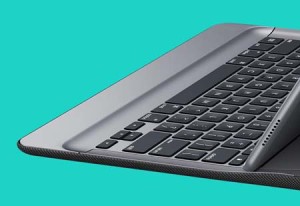 Logitech CREATE: The First Third-Party Keyboard For iPad Pro Introduced
Logitech has launched the Logitech® CREATE Keyboard Case for iPad Pro, developed closely with Apple to leverage the new Smart Connector™. As a result, Logitech will bring to market the first ever third-party keyboard compatible with the iPad Pro Smart Connector, eliminating the need to power on, set up or charge the keyboard – it is always ready when you are.
"Logitech is the world leader in iPad keyboards, and we're introducing the Logitech CREATE Keyboard Case – developed together with Apple – to enhance and perfectly complement the iPad Pro," said Michele Hermann, vice president of mobility at Logitech. "With a full-size keyboard designed to work with iOS 9, the Logitech CREATE will help make the iPad Pro a creativity and productivity powerhouse. Even the color and finish of the keyboard are meticulously crafted to feel and look like the other half of your iPad Pro."
_____________________________________________________________________________________________________

Iconic Wine Brand Launches Ménage à Trois Silk, A Soft Red Blend
The iconic wine brand, Ménage à Trois, has launched a new wine, Ménage à Trois Silk. A blend of Pinot Noir, Malbec and Petite Sirah, Ménage à Trois Silk is a soft red wine created as a new option for red wine drinkers in the growing Red Blend category. Ménage à Trois Silk was created for the red wine drinker who prefers a softer, lighter-bodied red wine with less oak characteristics. The Ménage à Trois wine portfolio now boasts 15 exciting offerings. In the past two years, Ménage à Trois has launched three new wines: Silk, Midnight and an Italian Prosecco DOC made from 100% Glera Grapes. According to Glenn Andrade, vice president of winemaking, "Silk is bright red ruby in color with bing cherry and raspberry aromatics, a spice component of dried flowers and a soft and graceful mouthfeel."
_____________________________________________________________________________________________________

Michter's Releases 2015 Toasted Barrel Finish Bourbon
Michter's Distillery, based in Louisville, Kentucky, is releasing the 2015 bottling of its innovative American whiskey US Toasted Barrel Finish Bourbon on a limited basis. Because Michter's does not have adequate stocks to meet demand for its items, it is necessary for the company to allocate its products. Introduced to great acclaim in the Fall of 2014, Michter's Toasted Barrel Finish Bourbon is a groundbreaking whiskey expression. It is made by taking Michter's US*1 Kentucky Straight Bourbon and then aging it for an additional period in a second custom made barrel. This second barrel is assembled from 18-month air dried wood and then toasted but not charred. The truly unique and delicious taste of Michter's US*1 Toasted Barrel Finish Bourbon represents a remarkable achievement given that it is Kentucky Straight Bourbon with nothing extra added or done except placement in a second toasted barrel. Michter's Toasted Barrel Bourbon is bottled at 91.4 proof (45.7% alcohol by volume), the exact same proof as Michter's on-going US*1 Bourbon offering.
_____________________________________________________________________________________________________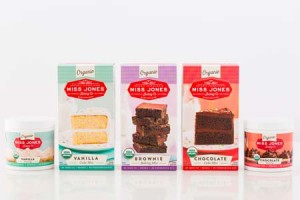 Miss Jones Baking Co. Debuts Organic Baking Mixes And Ready-To-Use Frostings
Miss Jones Baking Co., a modern American baking brand and maker of the first-ever organic ready-to-use frostings and complementary organic baking mixes, has launched nationwide. The new frostings, cake mixes and brownie mixes are made with pure and simple ingredients, are Certified Organic and contain no hydrogenated oils, trans fats, or artificial colors and flavors. Miss Jones Baking Co. frostings and baking mixes are crafted to give consumers delicious, indulgent and better-for-you baking options so everyone can bake with love.
"I chose to launch the brand with a cornerstone line of products that are truly unique to the baking category and satiate consumer hunger for great-tasting organic ready-to-use frostings and baking mixes," said Sarah Jones Garibaldi, founder and CEO of Miss Jones Baking Co. "Like so many people, I've searched for an easier way to create and enjoy the treats we love, without the ingredients we don't. That's why I became inspired to create Miss Jones Baking Co., because when you share dessert with the people you love, you should feel good about what you're feeding them. My innovative line of baking mixes and frostings eliminate the worry of consuming unpronounceable ingredients while delivering mouthwatering flavors that taste homemade."
_____________________________________________________________________________________________________
Nautica Introduces Nautica Life Energy, An Invigorating Men's Fragrance
Nautica has introduced Nautica Life Energy, an invigorating men's fragrance. The Nautica Life Energy man defines himself by his thrill for the moment giving a revived meaning to the phrase 'Carpe diem' – seize the day. An exciting evolution after Nautica Life and a proud addition to the brand's time-honored collection of fragrances, Nautica Life Energy represents everything to those welcoming the unexpected, the romance of the sea, and the excitement of new experience. Nautica Life Energy, a classic aromatic watery fragrance opens with the effect of a crisp, ocean breeze, thanks to its featured note of Sea Splash mixed with sparkling Bergamot and a touch of Grapefruit. The scent continues to build with notes of Fresh Sage, Lily of the Valley and Ivy Leaves providing a fresh and watery characteristic to the heart of the fragrance. The drydown leaves an invigorating lasting impression with notes of Cedarwood, Musk and Vetiver. The Nautica Life Energy flacon builds upon the Nautica Life pack, adding an element of freshness to the design with shades of navy and a pop of electric orange. The clear, glass is paired with a bright white cap, evoking the crisp sails of a yacht headed into new and uncharted waters.
_____________________________________________________________________________________________________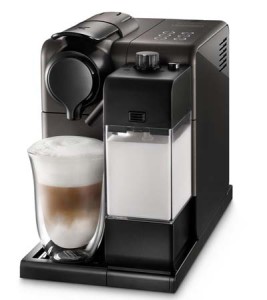 New Nespresso Lattissima Touch Creates Ultimate Latte Or Cappuccino At Home
Nespresso is introducing the Lattissima Touch to the OriginalLine Lattissima range. The Lattissima Touch has been redesigned to offer even more features for coffee connoisseurs who enjoy coffee with milk. This latest addition to the company's iconic range of sleek and stylish coffee machines creates gourmet recipes for coffee and milk lovers at the touch of a button. The Lattissima Touch is one of the most feature-rich machines Nespresso has to offer and enables coffee enthusiasts to enjoy an enhanced coffee quality experience in their own home. With brand new integrated technology, Lattissima Touch owners can create six recipes at the touch of a button. Two new features include an added Ristretto button and Milk Froth button to appeal to a larger variety of taste preferences. Additionally, the pre-heating time for coffee and milk has been further improved so that you can enjoy your favorite coffee recipe even faster.
_____________________________________________________________________________________________________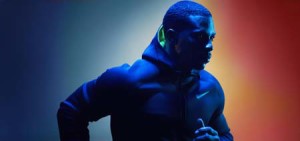 Nike Therma-Sphere Max Introduces Thermoregulating Composite Technology Designed For Cold Weather Training
Nike's new Therma-Sphere Max was designed to help athletes embrace the winter and defeat the elements. Nike has created the Nike Therma-Sphere Max Men's Training Jacket, the Nike Therma-Sphere Max Men's Training Pant and the Nike Therma-Sphere Max Women's Training Vest. Each feature a three-layer composite material specifically designed to help keep the wearer warm, comfortable and dry without weighing them down or sacrificing style. Two years in the making, Nike's most innovative training jacket beats the elements with lightweight warmth and supreme mobility. Articulated design and seams create a tailored fit and allow natural movement without any distractions. Nike Sphere raised-node technology within the back of the fabric traps warm air close to the body in the same way a wetsuit holds water. Utilizing the same three-layer composite material as the jacket, the pant helps keep the athlete's legs warm when training, while the water-repellent design protects against severe weather. Articulated seams follow the contours of the body in movement. The pant also features a full-length gusset and inseam panels for mobility and breathability. Designed for cold weather training, the Nike Therma-Sphere Max Women's Training Vest features the same three-layer composite material with Nike Sphere raised nodes to provide warmth and breathability in a sleek and stylish look. The vest has a durable, water-repellent finish to help athletes stay dry on drizzly outdoor boot camp mornings and a zipper pocket for a media player or other small item.
_____________________________________________________________________________________________________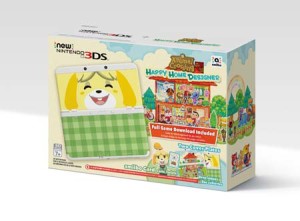 Nintendo To Launch Two New Nintendo 3DS Systems
Nintendo will launch the New Nintendo 3DS system in the U.S. this fall as part of a special bundle. The bundle includes the new hand-held system, the upcoming Animal Crossing: Happy Home Designer game, two cover plates and one amiibo card at a suggested retail price of $219.99. The more compact New Nintendo 3DS system joins New Nintendo 3DS XL, which has been available since Feb. 13. In addition, a Hyrule Edition New Nintendo 3DS XL system will launch exclusively in GameStop stores on Oct. 30 at a suggested retail price of $199.99, just in time for the launch of The Legend of Zelda: Tri Force Heroes (sold separately) on Oct. 23. The system is gold-colored and features an intricate Hylian Crest on the front. New Nintendo 3DS incorporates all the same enhanced features as the New Nintendo 3DS XL system, including a wider range of controls, face-tracking 3D and built-in NFC functionality that allows for communication with amiibo figures. The compact system also features interchangeable cover plates that can be easily swapped out to change the look of the device.
Scott Moffitt, Nintendo of America's Executive Vice President of Sales & Marketing, said, "These new models offer additional fun ways to experience some of the great upcoming Nintendo 3DS games launching in the next few months."
_____________________________________________________________________________________________________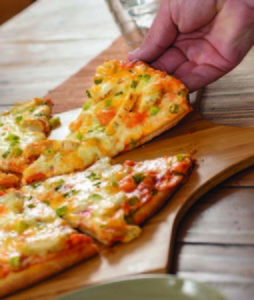 Papa Murphy's Adds New Buffalo Chicken Pizza Featuring Frank's RedHot Sauce
Papa Murphy's Holdings, the world's leading take and bake pizza franchise and Frank's(R) RedHot(R) have partnered to bring the perfect blend of flavor and heat to Papa Murphy's daring new pizza creation, the Buffalo Chicken Pizza. The limited-time only Buffalo Chicken Pizza will be available at participating locations nationwide from September 22 through October 31. This new Buffalo Chicken Pizza starts with Papa Murphy's original crust made from fresh, scratch-made dough and is topped with Frank's RedHot sauce, grilled chicken, green onions, Mozzarella, Provolone and Cheddar cheese, drizzled with creamy garlic sauce. All the vegetables and cheeses are hand sliced and hand grated in-store daily and every Buffalo Chicken Pizza comes with a side of Frank's RedHot sauce, while supplies last, so guests can further customize their pizza once it's hot out of the oven.
_____________________________________________________________________________________________________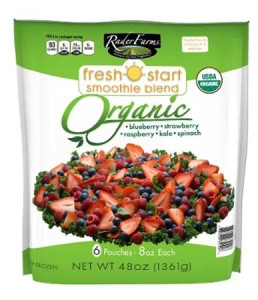 Rader Farms Adds Organic Variety To Its Fresh Start Line Of Fruit And Vegetable Smoothie Blends
A healthy, nutritious start to the day just got easier as Rader Farms expands its convenient Fresh Start line of ready-to-blend smoothie kits with the addition of a USDA certified organic Fresh Start Smoothie Blend variety. The delicious blend of real food ingredients, including blueberry, strawberry, red raspberry, kale and spinach, is currently available at Costco Wholesale® stores across the Western United States. The innovative smoothie "starter" kits from Rader Farms, an Inventure Foods company, feature only real fruit and vegetables, with no sweeteners, preservatives or other added ingredients. In addition, it is dairy-free, vegan, certified gluten-free and an excellent source of vitamins A and C.
Each 48-ounce package of organic Fresh Start Smoothie Blend contains six individual 8-ounce pouches of mixed fruits and vegetables that provide an endless array of smoothie recipe combinations. Consumers can mix with juice, milk or coconut water or add protein powder or yogurt, and so on.
"Health conscious consumers are looking for fresh, real food ingredients but they also value convenience," said Dan Hammer, senior vice president and general manager of the frozen division at Inventure Foods. "Fresh Start Smoothie Blends are the very definition of convenience, yet there are no shortcuts in terms of the quality and purity of the ingredients. We believe the addition of an organic variety will appeal to an even wider audience of healthy eaters, and we are optimistic that it'll pave the way for additional organic varieties in the future."
_____________________________________________________________________________________________________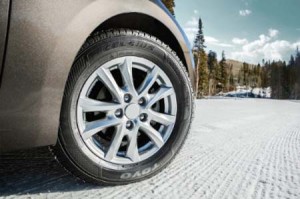 Toyo Tires Introduces Celsius, A New Variable-Conditions Tire
Toyo Tire U.S.A. Corp. has brought year-round versatility and winter-weather safety together in one with Toyo® Celsius®, the revolutionary new variable-conditions tire. Toyo Tires® created the new segment called "Variable-Conditions" in order to define the unique capabilities of this product. Built for the varying road conditions that drivers may face, Celsius picks up where all-season tires fall short. It provides better ice and snow traction than a typical all-season tire, yet offers the convenience of year-round use and a 60,000-mile treadwear warranty. For vehicle owners, this means year-round versatility plus winter-weather safety… all in one tire. The new Celsius is for the many drivers, who for one reason or another, choose not to switch to winter tires when snow and ice hit the
ground.
"Toyo Celsius is an upgrade for anyone expecting, or not expecting, to drive in ice and snow this winter on all-season tires," said Roy Bromfield, COO, Toyo Tire U.S.A. Corp. "The convenience and safety of Celsius is a tremendous benefit in today's busy world and answers the demand for hassle-free, one-stop solutions."
_____________________________________________________________________________________________________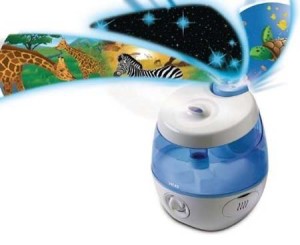 New Vicks Sweet Dreams Cool Mist Humidifier Lulls Kids To Sleep And Adds Essential Cool Moisture
The new Vicks® Sweet Dreams Cool Mist Humidifier brings a dose of magic to the nighttime routine with themed dreamscapes that are projected on the bedroom ceiling to comfort and entertain little ones. Designed to inspire dreams, the Vicks Sweet Dreams Humidifier offers three interchangeable themes, so that instead of counting sheep, kids can now choose to fall asleep beneath a safari, sea, or star-filled sky. The humidifier also provides essential, restorative moisture to help temporarily relieve the most dreaded cold and flu symptoms, and help Mom sleep easier, too. The captivating images projected on the ceiling by the Vicks Sweet Dreams Humidifier can be played on their own as a nightlight to help calm children's nighttime fears or used in conjunction with the humidifier's cool moisture output. The cool mist is quietly released into the air to counteract the effects of harsh, dry air and help ease congestion, stuffy noses, dry skin and chapped lips for a better night's sleep.
Lara Peterson, VP of Healthcare at Kaz USA, Inc., which designs Vicks humidifiers, said, "The humidifier's cool mist also aids in keeping the relative humidity of indoor air between 40 and 60 percent, which makes it a perfect addition to Mom's flu-fighting arsenal this winter."
_____________________________________________________________________________________________________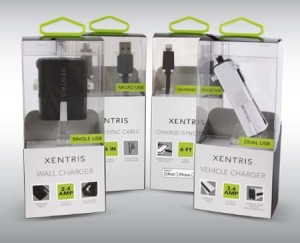 Xentris Wireless Launches Xentris Premium Power Products
Xentris Wireless, a leader in designing, manufacturing and distributing high quality, innovative wireless accessories, features a line of premium power products for mobile devices. The Xentris line of premium power products includes chargers, charge/sync USB cables with a micro USB connector and charge/sync cables with a Lightning™ connector. The Xentris Chargers are sleek and compact. Made of premium materials and finishes, they have a soft touch finish and gunmetal contacts. The universal USB ports include Auto Detect IC Technology for improved compatibility with many consumer electronic devices. The Xentris 2.4A Wall Charger features one USB port. The Xentris Vehicle Chargers are available in various charging amperages so you can select one that fits your power needs to rapidly charge your devices. Chargers with single and dual USB ports are available to charge one device or one tablet or a combination of devices. The Xentris Charge/Sync Cables allow simultaneous charging and data transfer. The Xentris Charge/Sync Cables with Micro USB Connector features a push button LED light for easy connection in dim or dark environments. The Xentris Charge/Sync Cables with Lightning Connector are Apple certified.
_____________________________________________________________________________________________________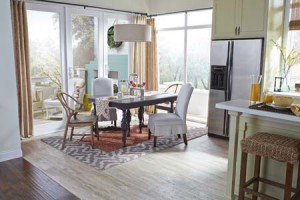 New STAINMASTER Signature Squares Meet Rugs Without Rules
The STAINMASTER® brand has launched STAINMASTER® Signature Squares™. Rugs without Rules – carpet squares that can be arranged to create rugs in sizes, styles, and shapes perfect for any space. Each box contains six 18″ x 18″ carpet squares and twelve STAINMASTER Links™ connectors-designed for slip resistance. And STAINMASTER® Signature Squares™ are made from durable, stain-resistant fibers so they're easy to clean with just soap and water, and a breeze to vacuum. STAINMASTER® Signature Squares™ were designed to fit the way we live today and are available at select Lowe's Home Improvement stores.
_____________________________________________________________________________________________________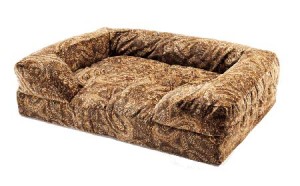 Snoozer Launches First Fully Washable Mattress For Dogs
Snoozer Pet Products has launched Forgiveness™ the first fully washable mattress for dogs. If a dog soils his or her bed, simply washing Forgiveness with soap and water will not only eliminate foul smells, but rid the mattress of any dust mites, allergens or other contaminates that generally build in mattresses over time. Forgiveness mattresses are made from low-density polyethylene (LDPE), and last twice as long as foam mattresses.
Forgiveness is not to be confused with a washable mattress cover, it's the mattress itself. In addition to being the most sanitary mattress on the market, it's also among the most comfortable. Because LDPE is breathable, there is no heat build up. Forgiveness is a game changer and a breakthrough in sanitary sleep for dogs. Initially, Forgiveness will be available in Snoozer's Luxury Dog Sofas with plans to offer the technology in other Snoozer dog beds and pet products very soon.
_____________________________________________________________________________________________________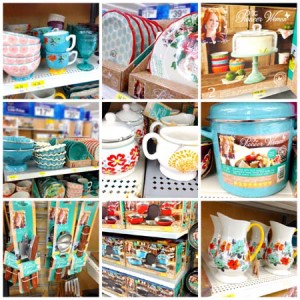 Ree Drummond Collaborates With Walmart On All New Pioneer Woman Collection
Ree Drummond, the force behind the wildly popular The Pioneer Woman blog, host of her own show on the Food Network, and New York Times bestselling cookbook author, is launching an extensive collection of modern country housewares exclusively at Walmart. Featuring tableware, glassware, cookware, bakeware and more, the collection evokes Ree's fresh and fun country style and joins Walmart's broad assortment of affordable home and kitchen products. The Pioneer Woman collection includes items for every step in the kitchen – prep, cook, serve, dine and drink! In partnership with Gibson Overseas, Inc., a leading producer of tabletop and houseware items, Ree's collection will launch in Walmart stores beginning on Sept. 14. With colorful hues and brilliant florals, the items have a true sense of Ree's rustic flair. The Pioneer Woman collection showcases playful mix-and-match tableware that makes hosting a breeze. The cast iron cookware and durable Dutch ovens combine functionality and style to cater to home cooks everywhere.
_____________________________________________________________________________________________________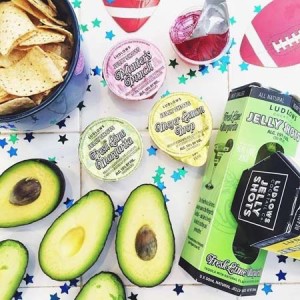 Ludlows Cocktail Co. Jelly Shots Kickoff In Spec's Stores For Football Season
Ludlows Cocktail Co.'s craft cocktail Jelly Shots have touched down in select Spec's store locations throughout Texas just in time for tailgate season. The shelf-stable edible cocktails can be found in the RTD (ready-to-drink) section of Spec's and are also available for wholesale to bars and restaurants. Spec's is the first store in Texas to carry the revolutionary "shots for grown-ups" created by foodpreneur, Freya Estreller.
Ludlows Cocktail Co. is the first company to create 30-proof, all natural, pre-packaged Jelly Shots made with actual premium spirits and real juices. Their Old Fashioned jelly shot features 2-year barrel aged, straight Indiana bourbon whiskey, bitters, with orange and cherry juices.
_____________________________________________________________________________________________________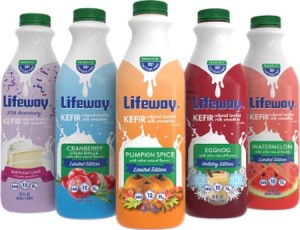 Lifeway Foods Releases Watermelon Kefir
Leading kefir supplier Lifeway Foods has introduced new Lowfat Watermelon Kefir to great success prompting a decision to rotate seasonal flavors on an ongoing basis throughout the year. The company will be adding variety to its extensive line of probiotic cultured milk smoothies, creating new opportunities to augment Lifeway's presence in the refrigerated aisle. Watermelon Kefir, the company's first summer flavor, generated the strongest sales of any limited-edition kefir in Lifeway's history and will remain on store shelves through September. Seasonal Pumpkin Spice, Eggnog and Cranberry Creme Brulee Kefir varieties that previously made periodic holiday appearances will be released in small batches in September, November and December, respectively. In addition, a new spring flavor now under development is scheduled to debut in March. The five limited-run Lifeway Kefir varieties will provide continuous seasonal coverage, complementing the kefir varieties in the company's year-round lineup.
_____________________________________________________________________________________________________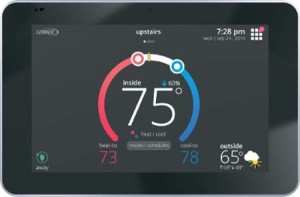 Lennox Introduces New Intuitive iComfort S30 Smart Thermostat
Lennox Industries, a leading provider of innovative home comfort solutions, has introduced the iComfort S30 smart thermostat, which makes saving energy and being comfortable easier than ever. By bringing innovation to energy savings through intuitive technology and adaptable features, the iComfort S30 helps homeowners save energy without thinking about it while having their homes feel just the way they want them to when they want them to. At the same time, the intuitive thermostat makes a heating and cooling system smart enough to alert them to a problem before it happens. The Lennox iComfort S30 thermosat doesn't just control temperatures like a conventional thermostat, it automatically adapts to individual lifestyles – creating the ultimate living environment.
_____________________________________________________________________________________________________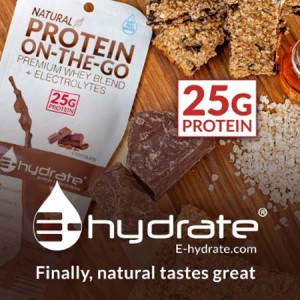 E-hydrate Offers On-The-Go Products With National Rollout At Target
E-hydrate, the maker of natural Protein On-the-Go, hydration drink mixes and energy gels, offers a complete range of natural products for the entire health-conscious family that is always on-the-go. The product lineup is available now at every Target store nationally. Entrepreneur and award-winning television and film actress Sofia Vergara has joined the company as one of its equity partners. E-hydrate's natural products are ready all the time and are available in convenient single-serve packaging, including the innovative Protein On-the-Go RTM ("Ready to Mix") patent-pending pouch, which becomes its own bottle when water is added. Just add water and shake to enjoy 25 grams of delicious, premium protein anywhere, anytime. E-hydrate's hydration + energy drink mixes and KIDS E-hydrate hydration + immunity drink mixes are now also available at all Target stores, in the Health and Wellness aisle.
_____________________________________________________________________________________________________

Chloe Wine Collection Launches Prosecco DOC
Chloe Wine has added Chloe Prosecco to its collection, launching nationally under the direction of Senior Winemaker Georgetta Dane. Chloe Prosecco is made from 100% Glera grapes from roughly 60 acres of vineyards divided among a handful of small growers primarily in the Asolo area of the Prosecco DOC. This wine is bursting with flavors of fresh fruit and fine bubbles, with notes of peach, green apple, citrus and white flowers on the nose and palate. Balanced with elegant acidity, it offers a crisp finish with a hint of minerality, revealing the proximity to the mountains and calcareous soils of the region where the grapes are grown. With 1.5 grams per 100 milliliter of residual sugar, Chloe Prosecco DOC presents a drier style than its competitors. Chloe, inspired after the ancient Greek word "blooming," is now available nationwide.
Winemaker Georgetta Dane, said, "In developing Chloe, I set out to craft wines that are both timeless and elegant, but that also offer a fresh taste and high-quality take on classic, iconic varietals. This sparkling wine is made in a drier style than most Proseccos on the market right now, which reflects my European roots and palate."
_____________________________________________________________________________________________________
Jocelyn Wong Joins Lowe's As SVP, Seasonal Merchandising
Lowe's Companies has named Jocelyn Wong senior vice president and general merchandising manager for the company's seasonal product business area. She will report to Chief Merchandising Officer Michael McDermott. Wong will be responsible for merchandising strategies for lawn and garden, seasonal living and outdoor power equipment divisions. She joins Lowe's from Family Dollar, where she served as SVP, chief marketing officer since 2012.
_____________________________________________________________________________________________________
DAVIDsTEA Names Isabelle Grise CMO
DAVIDsTEA Inc. has added Isabelle Grise to the Company in the newly created position of Chief Marketing and Merchandising Officer. In this role, she will be responsible for the vision, leadership, strategic direction and implementation of DAVIDsTEA merchandising and marketing efforts, reporting to Sylvain Toutant, President and Chief Executive Officer. Grise joins DAVIDsTEA with over 25 years of experience working with retail operations and consumer brands in various management, planning and senior merchant roles. Most recently, Grise was President and CEO of Fruits and Passion, a multi-national retailer previously owned by SC Johnson and sold to a division of South Korean conglomerate, LG Corp.
_____________________________________________________________________________________________________
OPTO Named Preferred Retail Fixture Provider For Fanatics
OPTO International, Inc., has been named the preferred retail fixture provider for Fanatics, Inc. As the world's largest online retailer of officially licensed sports merchandise, Fanatics, Inc. recently expanded its portfolio to include in-venue and event retail for NASCAR, debuting its trackside Superstore at Pocono Raceway this July. The new retail concept features a series of trackside tents furnished solely with OPTO's Snap! Pop-Up Display System, designed specifically for temporary retail environments. OPTO International, Inc. previously partnered with Fanatics, Inc. providing their patented modular display systems for the 2014 SEC National Championship Store, and Colorado Buffalo Store at The University of Colorado, amongst other projects.
Brendan McQuillan, Vice President of In-Venue Commerce for Fanatics, said, "The philosophy of modular fixture design for merchandising flexibility and quality manufacturing of OPTO's retail displays confirmed our decision to partner with them. The no-tools assembly of their Snap! Pop-Up Display System allowed us to approach trackside temporary retail for NASCAR in a way we haven't before. We can quickly build a full retail environment, providing race attendees with a trackside experience like no other. This retail concept will revolutionize our approach with other major sports organizations for in-venue retail and events."
_____________________________________________________________________________________________________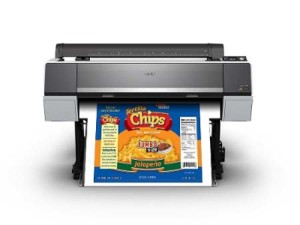 Epson Introduces SureColor P-Series Large Format Printers
Epson is once again redefining large format commercial ink jet printing with the launch of its SureColor® P-Series line-up. Incorporating the latest imaging technologies, including Epson's PrecisionCore® TFP® printhead, the new P-Series printers deliver extraordinary performance for the professional printing industry along with unparalleled color matching capabilities. Leveraging Epson's UltraChrome® HD eight-color ink set, the 24-inch SureColor P6000 and 44-inch SureColor P8000 are designed for graphic designers, commercial printers and photographers. Successors to the award-winning Epson Stylus® Pro 900-Series, the 24-inch SureColor P7000 and 44-inch SureColor P9000 incorporate a reformulated Epson UltraChrome HDX 10-color ink set for both commercial and flexographic printers, as well as graphic designers, photographers, and fine art reproduction houses. The complete SureColor P-Series printer family – the SC-P6000, SC-P7000, SC-P8000, and SC-P9000 – redefine wide-format, aqueous imaging applications with a vast array of workflow solutions and robust media handling. All models seamlessly integrate with industry leading workflow software solutions to meet the needs of the proofing and graphic arts community. For more information, visit (Web Site) www.epson.com
_____________________________________________________________________________________________________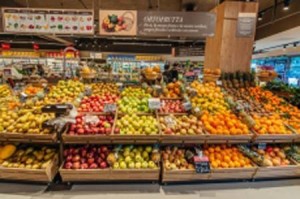 Polymer Logistics Creates Wood Grain Displays To Help Retailers Boost Sales
Polymer Logistics, a Retail-Ready Packaging (RRP) pooler and global leader in innovation, offers wood-look crates for in-store displays. The new wood-look crates from Polymer Logistics can be used in exactly the same way as existing plastic-look crates as they have the same footprint and reverse logistics. Offering a real benefit in terms of cost savings over traditional disposable material the wood look crates offer robust product protection thus ensuring that produce arrives in store undamaged. Foldable and stackable to maximize store and truck space the crates feature an active lock system for fast and easy erection and collapsing. Environmentally friendly and fully recyclable at the end of its useful life the crates are both lightweight for ease of handling and hygienic. For more information on the wood look crates, visit (Web Site) www.polymerlogistics.com
_____________________________________________________________________________________________________
Reveal Exhibits Has Merged With 2020 Exhibits To Form 2020 Exhibits At St. Louis
Reveal Exhibits has merged with 2020 Exhibits to form 2020 Exhibits St. Louis. As the firm's 8th location nationwide, 2020 Exhibits/St. Louis now offers the full spectrum of in-house, turn-key event and exhibit capabilities and services. "This merger with Reveal Exhibits to establish 2020 Exhibits/St. Louis, our eighth full-service location nationwide, is reflective of our ongoing strategic action to expand engagement capabilities for brands nationwide," said Bob Babine, president of Houston-based 2020 Exhibits. "We are extremely enthusiastic about our team in St. Louis, who also respect and believe that the excellent delivery of products and services to our clients is paramount. It's a great match. Moving forward, 2020 Exhibits remains sharply focused on the future, and we are well positioned to take advantage of extraordinary opportunities that lie ahead." (Web Site) www.2020exhibits.com
_____________________________________________________________________________________________________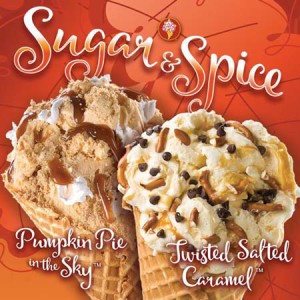 Cold Stone Creamery Celebrates Fall With Sugar & Spice
Cold Stone Creamery is celebrating the fall season with Sugar & Spice inspired Creations™, Frappes, and Ice Cream Pumpkin Pies from Cold Stone Creamery. Ice cream lovers nationwide can enjoy its products made with Salted Caramel Ice Cream or a traditional fall favorite, Pumpkin Ice Cream, for a limited time.
"Fall is such a special time of year to so many of us as our families gather together, the weather gets cooler and favorite flavors of the season return. At Cold Stone Creamery, we are excited to bring back our famous Pumpkin Ice Cream in our Pumpkin Pie in the Sky™ Creation™, along with the new Twisted Salted Caramel™ Creation™, featuring our Salted Caramel Ice Cream that has been a huge trend within the industry for the last 24 months," said Kate Unger, senior vice president of marketing for Cold Stone Creamery. "Not only will our Salted Caramel Ice Cream be featured in a Creation™, but we are also launching an extension to our new Frappe line with a Salted Caramel Frappe for the fall. As with every flavor we currently have and bring back, along with the flavors we introduce at Cold Stone®, our super-premium ice cream is made fresh in every store and hand-crafted in small batches to ensure the very best in quality and taste. It's why we are the beloved premium ice cream brand in 26 countries across the world." (Web Site) www.coldstonecreamery.com
_____________________________________________________________________________________________________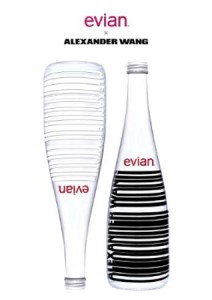 evian And Designer Alexander Wang Release 2016 Limited Edition Bottle
evian and New York-based fashion designer Alexander Wang unveil the 2016 evian Limited Edition bottle. Wang's design features his signature bar code logo on two contrasting bottles, one black and one white. The purity of evian water is emphasized through clean graphics and highlighted by the play of the lines on the bottles. Alexander Wang applies the barcode logo in different ways and throughout different collections and seasons. Inspired by the unique purity of evian water, Wang put it into new context on its iconic glass bottle. The design is clean, simple and, at the same time, interacts with the dynamic reflections of water as a natural element.The 2016 evian x Alexander Wang Limited Edition bottle will be available in 75cl glass bottles at retailers worldwide beginning November 2015.
"In my approach to design, I have always had an un-precious outlook, focusing on the pieces that people wear every day, then tweaking them and elevating them to give a distinct point of view," said Wang. "evian water is something that is truly 'every day' yet precious by design. We used linear and strong graphics to give the brand's iconic bottle our sensibility, and to create a new take on it."
Since 2008, evian has worked with some of the world's most prestigious designers to create a limited edition bottle. Through the creative vision of artists such as Diane von Furstenberg, Paul Smith, Jean-Paul Gaultier, Elie Saab and KENZO, each collaboration is a renewed celebration of purity and playfulness and a reinterpretation of evian's spirit through art and design.
"The architectural and minimalistic approach Alexander Wang brings to his creations really caught our attention," said Olga Osminkina-Jones, Vice President of Marketing for Danone Waters of America. "His creations are iconic yet extremely inclusive and relevant today, pure interpretation of the modern audience values. The black and white color contrast, that Alexander Wang chose, makes a statement about evian purity in a very contemporary way." (Web Site) www.evianwater
_____________________________________________________________________________________________________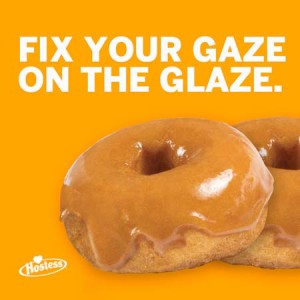 Hostess Promotes Fall-Flavored Line-Up
Hostess is introducing to its product line-up Pumpkin Spice CupCakes – cream cheese-frosted pumpkin spice cake with creamy filling and fall foliage sprinkles. In addition, cinnamon-glazed Pumpkin Spice and Maple Glazed Donettes are also now available at grocery stores nationwide, rounding out the company's range of seasonal items this Fall.
"As consumer tastes evolve and different occasions call for different flavors, we look to provide more innovative and unexpected items to satisfy those cravings," said Ellen Copaken, Vice President of Marketing at Hostess Brands, LLC. "These latest indulgences in popular flavors are premium, seasonal alternatives to our existing snack cakes that have proven to be timeless classics." Consumers can expect additional seasonal items from Hostess to hit stores in time for the holidays. (Web Site) www.hostesscakes.com.
_____________________________________________________________________________________________________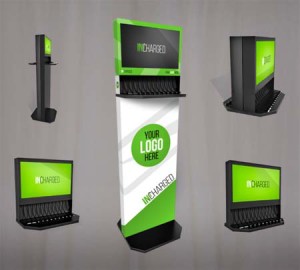 InCharged Launches Thinnest, Lightest, Most Efficient, Cell Phone Charging Station
InCharged, a provider of customized cell phone charging solutions, has launched the InFuse Flex, the thinnest, lightest mobile charging station on the market that is guaranteed to make a lasting impression for brands and sponsors.
The InFuse Flex features several brand-new features, including: Increased screen size: Sponsors now have more digital ad space to display branded messaging; Uninterrupted branding space: The InFuse Flex features over 20 square feet of space available for branding – without wires or holes; 3-minute tool-free assembly: The new time-saving design ensures the cell phone charging station is up and running as quickly and easily as possible.
CEO Jessica Gonzalez, said, "We're thrilled to once again expand our product offerings to exceed our clients' needs. The InFuse Flex is just the latest in an evolving line of high quality American-made cell phone charging stations. We are continually integrating the latest cell phone charging technology into all of our products and constantly striving to innovate in order to better serve our customers. In 2016, we will be launching solar units, battery-powered units, and weatherproof outdoor charging stations." (Web Site) www.incharged.com
_____________________________________________________________________________________________________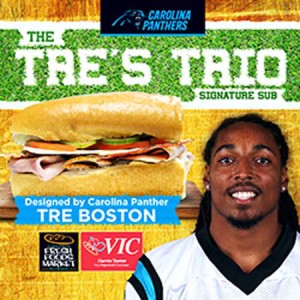 Harris Teeter Unveils Carolina Panthers' Tre Boston's 'Tre's Trio' Signature Sub Sandwich
Carolina Panthers' safety Tre Boston is teaming up with Harris Teeter stores to debut his personally designed Signature Sub Sandwich, which is guaranteed to fill even the largest appetite. Harris Teeter's Fresh Foods Market, which offers made-to-order sandwiches and wraps daily, is introducing the "Tre's Trio," as Harris Teeter's first Signature Sub Sandwich of the 2015-2016 season.
Boston's sandwich, "Tre's Trio," is a must-try for Harris Teeter shoppers. For only $3.99, fans can satisfy their appetite with the "Tre's Trio" which features roasted turkey, Virginia ham, bacon, white American cheese, tomato, pickles and ranch dressing on a white sub roll. Shoppers can make it a lunch pack for only $4.99. The "Tre's Trio" will be available in the Fresh Foods Market Sandwich Shop in all Charlotte-area Harris Teeter stores. (Web Site) www.harristeeter.com
_____________________________________________________________________________________________________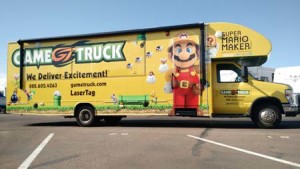 Nintendo Partners To Bring Super Mario Maker Game To Game Trucks
GameTruck is once again partnering with Nintendo to bring the Super Mario Maker game to its fleet of game trucks. Starting on Sept. 18, more than 100 GameTruck vehicles will feature the upcoming game, launching exclusively for Wii U consoles. Super Mario Maker lets players create their own Super Mario Bros. levels, share them online and play a near-limitless number of levels from people all over the world.
GameTruck delivers a fun video game experience to major metropolitan areas in 27 states around the country. The trucks bring gaming experiences directly to private consumer events and parties with more than 100 trucks fully equipped with the latest video games. There are even game experts on board to give tips, tricks and training. The trucks roll right up to the location of the party to provide a no-hassle way for party planners to give their attendees a fun experience they'll never forget.
Party guests who play Super Mario Maker in the trucks will experience a variety of imaginative levels created by people all over the world – even some created by Nintendo. GameTruck's onboard experts will guide party guests through the level-creation process so they can get a taste of how easy and fun it is to create the Super Mario Bros. levels of their dreams. Attendees will even be able to submit their best levels to GameTruck at the end of their party, for a chance to have their level shared across the country. (Web Site) www.nintendo.com
_____________________________________________________________________________________________________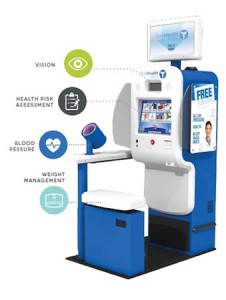 Pursuant Health Kiosk Launched By Cleveland Clinic Wellness
Pursuant Health has collaborated with health experts from Cleveland Clinic Wellness to create an interactive, image-based health risk assessment (HRA) optimized for Pursuant Health's self-service health and wellness kiosk. The unique assessment quantifies user results into an easily understood "Health Age"- a number that suggests an individual's biological age based on personal health habits, characteristics and biometric values as measured by the kiosk. The assessment was developed to comply with National Committee of Quality Assurance (NCQA) Standards and Guidelines, with topics addressing physical activity, nutrition, sleep, mental health, tobacco use, alcohol consumption, preventive care screenings and biometric measurements.
The assessment can be taken in both English and Spanish on the Pursuant Health kiosk, an FDA-cleared Class II Medical Device that collects non-invasive biometric data. This first-of-its-kind assessment is a one-stop task that ensures accuracy and efficiency because it is completed on a platform where the user's biometric data is automatically incorporated into one all-inclusive result. In addition to a Health Age, the results screen provides a user with immediate feedback on their health status by illustrating their top three health risks. Health risks are listed in an order to depict the areas that have the most negative impact on a user's health along with personalized recommendations to reduce the individual's Health Age.
Following the assessment, users may obtain a full detailed report outlining their individual health strengths and weaknesses as well as educational information to improve well-being. Results can also be shared with an individual's physician. (Web Site) www.pursuanthealth.com
_____________________________________________________________________________________________________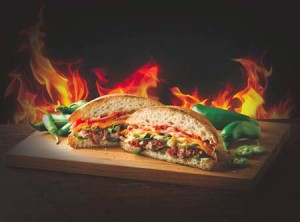 Quiznos Partners With 'Maze Runner: The Scorch Trials' For First SatisFIRE Promotion
Quiznos, home of the hot toasted sub, is putting guests' tolerance for spice to the test! Quiznos newest culinary creation, the SatisFIRE, incorporates two varieties of hot peppers and draws inspiration from the brand's new partnership with 20th Century Fox's film Maze Runner: The Scorch Trials, in theaters Sept. 18. This is Quiznos first partnership with a major motion picture studio and movie release. The SatisFIRE features Quiznos signature slow-roasted pulled pork, honey ham, smoky bacon and melted cheddar cheese, topped with sauteed onions, fresh jalapenos, pickles, lettuce and tomatoes. A unique Serrano pepper aioli finishes it off, all piled between two slices of fresh Ciabatta bread.
"We are excited to be tying in with Fox and Maze Runner: The Scorch Trials," said Susan Lintonsmith, Quiznos chief marketing officer. "We played off the 'Scorch' undertones of the film to develop a limited-time toasted sandwich that is not only hot from a temperature perspective, but also brings the heat up the spice scale. Spicy menu offerings are on trend and the SatisFIRE delivers on its name with fresh sliced jalapenos and Serrano pepper aioli. It's an amazingly tasty sandwich!"
"We are thrilled to be working with Quiznos on its first ever film partnership," said Zachary Eller, 20th Century Fox, senior vice president, marketing partnerships. "Quiznos has created a fun and engaging campaign with the film that takes advantage of consumers' desire for experiences and content." (Web Site) www.quiznos.com
_____________________________________________________________________________________________________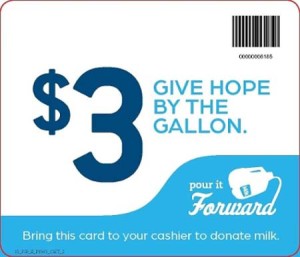 Ralphs Encourages Shoppers To Give Through 'Pour It Forward' Campaign
Hunger Action Month™, a nationwide campaign from Feeding America® – the largest domestic hunger-relief organization in the country. In honor of Hunger Action Month, Ralphs Grocery Company is partnering with Feeding America, milk companies and more than 1,400 California dairy families to encourage its shoppers to 'Pour It Forward' by donating nutrient-rich milk to families in need in their local communities.
On average, food banks are only able to provide the equivalent of less than one gallon of milk per person, per year. Ralphs customers have the ability to help change that in their communities by donating $1, $3 or $5 at check-out. Every donation will help deliver milk to a local family facing hunger. All donations collected go directly to Feeding America food banks that service the local community where the donation was made.
"Milk is the number one food item requested by our Southern California food banks," said Kendra Doyel, vice president of corporate affairs for Ralphs Grocery Company. "Through the 'Pour it Forward' program we are giving our customers, associates and company and easy way to support local food banks by offering them access to an important food – fresh and wholesome milk."
To help ensure Feeding America food banks serving Southern California are able to provide nutritious milk to people in need, the California Milk Advisory Board and the dairy farm families it represents are joining Ralphs in the "Pour it Forward" program by pledging a dollar-for-dollar match for each donation sold – up to $50,000. (Web Site) www.ralphs.com
_____________________________________________________________________________________________________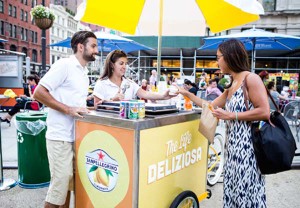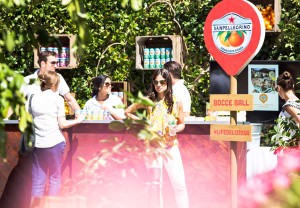 Sanpellegrino Sparkling Fruit Beverages Unveils The Life Deliziosa™" Campaign With Pop-Up Citrus Grove In NYC
Sanpellegrino® Sparkling Fruit Beverages brought to life its "The Life Deliziosa™" campaign by way of a pop-up citrus grove built in the heart of New York City. The event transported guests to the sunny Italian coast as they walk through groves of citrus trees while sipping on refreshing Sanpellegrino Sparkling Fruit Beverages.
While there, guests experienced a fun interactive photo booth, bocce ball, and product giveaways. Guests also had the opportunity to sample Sanpellegrino Sparkling Fruit Beverages flavors such as Aranciata, Aranciata Rossa, Limonata, Pompelmo, Ficodindia e Arancia, Clementina and Melograno e Arancia. Cocktail and mocktail recipes were also provided for guests to take away from the event.
"Our special grove installation will delight guests and transport them to Southern Italy, the inspiration for our sparkling fruit beverages," said Adaora Ugokwe, Marketing Manager, Sanpellegrino brands. "The 'The Life Deliziosa' campaign embodies all that Sanpellegrino stands for we look forward to celebrating it in a big way with the citrus grove."
"The Life Deliziosa" campaign, created by Ogilvy & Mather Advertising, highlights the Italian joy for life and celebrates craftsmanship and natural authenticity. Made with citrus, similar to the ones featured at the citrus grove, Sanpellegrino Sparkling Fruit Beverages have become a symbol for the Italian zest for life. (Web Site) www.sanpellegrinofruitbeverages.com
_____________________________________________________________________________________________________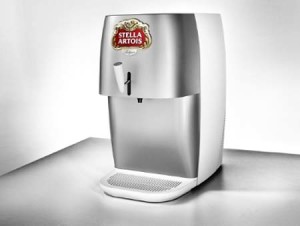 Stella Artois NOVA Launches A Sleek, Stylish Innovation In Draught Beer
Stella Artois, reflecting a Belgian brewing tradition dating back to 1366, has introduced Stella Artois NOVA, a stylish and design-driven innovation in draught beer. Stella Artois NOVA is an all-in-one, refrigerating countertop draught unit, created by Stella Artois in partnership with acclaimed industrial designer Marc Thorpe. The unit was developed for more intimate bars, lounges and restaurants that wish to serve draught beer but do not have the space or capability to install full-scale draught systems. Stella Artois NOVA now makes this possible thanks to its unique, break-through draught technology.
"Building on more than six centuries of brewing heritage, its unique pouring ritual and dedicated chalice glass, Stella Artois has a long- standing tradition as a high quality draught beer. Now, thanks to Stella Artois NOVA, we are bringing this experience closer to fans of the brand in high end bars and restaurants that currently don't have the opportunity to offer Stella Artois on draught," said Ricardo Marques, vice president, Stella Artois. "We are very excited with the design direction Marc Thorpe crafted for Stella Artois NOVA: it's not only groundbreaking but it goes further to embody the values, personality and quality of our brand."
Stella Artois NOVA Designer, Marc Thorpe, said, "The vision of this project was to design a best in class draught experience to be shared at bars and restaurants that did not previously have this capability. Stella Artois NOVA brings a new draught experience that celebrates the essence of this culture by bringing the standards, technology and rituals of Stella Artois to life."
Stella Artois NOVA features Bottle in Bottle technology and offers an all-in-one "plug and pour" solution in-system, featuring electric components, a cooler, compressor and bottles, contained within a single countertop unit. There is no draught system installation required, making it the ideal solution to provide fresh draught beer for bars and restaurants that do not have the space or capability to install a full draught system. Stella Artois NOVA represents the next generation of countertop draught devices, featuring a disposable bottle made of recyclable materials. The bottle cuts down on the waste and space requirements of traditional metal bottles, as well as a high-performance refrigeration system that can cool the bottle in four hours. Stella Artois has long championed the perfect pour. Each year, for example, the brand holds World Draught Master competitions to showcase experts in the Stella Artois 9-Step Pouring Ritual. At every point, the brand takes care to ensure that consumers experience Stella Artois in its finest form, a practice that reflects the brand's six hundred year heritage. In Belgium, it is traditional for beers to be served in proprietary glasses; the iconic Stella Artois Chalice is shaped to highlight the beer's unique flavor profile. (Web Site) www.stellaartois.com
_____________________________________________________________________________________________________
Pit Master Journey Inspires Wendy's New BBQ Pulled Pork Sandwich
Wendy's wanted to create a new BBQ tradition for Americans and recently embarked on a BBQ pitmaster journey to learn a few tips from the very best pit masters across the country. This led up to the launch of its BBQ Pulled Pork sandwich. A cut above any other quick-service restaurant, Wendy's BBQ Pulled Pork Sandwich starts with tender, premium pork shoulder, slow-smoked for hours with hickory wood. The succulent shredded meat is served with cool, crunchy slaw and a choice of BBQ sauce on a toasted brioche bun. Wendy's learned from local BBQ experts that the best way to apply BBQ sauce is to drizzle it on top of the meat right before it's served. Taking it a step further to fit barbecue fans' tastes, Wendy's provides three custom-crafted sauces-sweet, smoky or spicy-for customers to choose from when they order.
"We went to great lengths to make sure our customers could enjoy great BBQ at their local Wendy's," said Kurt Kane, Wendy's chief concept officer. "Everything in this product was inspired by a desire to create a new BBQ tradition for America by learning from the very best pit masters across the country. You can see it and taste it, from the quality of the meat to the way we apply one of the three amazing sauces. This BBQ is the real deal and will not disappoint." (Web Site) www.wendys.com
_____________________________________________________________________________________________________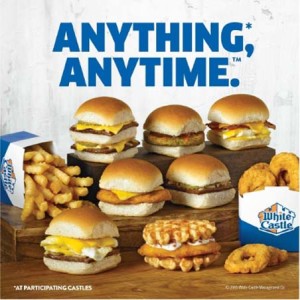 White Castle® Launches Anything, Anytime™
White Castle is officially adding its freshly made breakfast to the tasty menu lineup already available around the clock. White Castle is well known for The Original Slider®, and will now add its variety of breakfast sandwiches to the mix — including The Original Slider® with Egg & Cheese — allowing Cravers the chance to purchase any of their favorite menu items, anytime their local White Castle is open. White Castle is partnering with the American Egg Board (AEB) on the launch of Anything, Anytime to share the message that unlike other on-the-go breakfast options, White Castle has always used fresh cracked eggs, right off the griddle for its breakfast menu items.
"As a family-owned business for 94 years, it has always been our belief at White Castle that the customer comes first," said Jamie Richardson, White Castle vice president. "Craver Nation has spoken and at White Castle, we value their opinions. We answered their call by offering Anything, Anytime as well as an expanded breakfast lineup."
The decision to include White Castle's freshly made breakfast on the menu throughout the day came after extensive testing and promising results in several of its markets. "While our breakfast menu features some of our newest items, some of those offerings like the Belgian Waffle Breakfast Slider have developed a passionate following among Craver Nation," said Richardson. We strive to deliver the best breakfast in the industry, so in honor of September being National Better Breakfast Month, we invite you to enjoy one of our breakfast classics made with fresh cracked eggs!"
"On behalf of America's egg farmers, I'm delighted White Castle customers will now be able to enjoy breakfast any time of day, featuring fresh cracked eggs," said John Howeth, senior vice president foodservice, AEB. "White Castle has always made its breakfast with fresh cracked eggs, and that's something we at the AEB value and support. When consumers have the option to eat one of the most popular forms of breakfast protein, it's a great opportunity for everyone." (Web Site) www.WhiteCastle.com
_____________________________________________________________________________________________________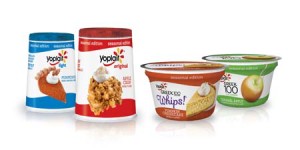 Yoplait Promotes Four Limited-Edition Seasonal Fall Flavors
This fall, Yoplait's four seasonal flavors will be available in stores nationwide, including Yoplait Original Apple Crisp, Yoplait Light Pumpkin Pie, Yoplait Greek 100 Caramel Apple and Yoplait Greek 100 Whips! Pumpkin Cheesecake. Yoplait's seasonal yogurt provides consumers a delicious snack, in all the best flavors of fall. Yoplait's fall seasonal edition is available nationwide for a limited time in single-serve cup containers and eight-count fridge packs for Apple Crisp and Pumpkin Pie.
"We know Yoplait fans love our fall inspired flavors," said Susan Pitt, marketing manager for Yoplait. "This year, we brought back our seasonal line of yogurt in the fall flavors consumers love most. From freshly picked-apples to grandma's pumpkin pie, each spoonful of Yoplait will remind consumers what it is about fall that makes the season so special." (Web Site) www.yoplait.com
_____________________________________________________________________________________________________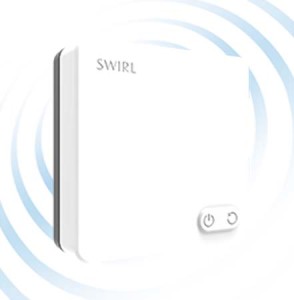 Swirl Granted Patent For Beacon-Powered Mobile Marketing
Swirl Networks, Inc., the leading beacon marketing platform provider, has been issued a patent from the United States Patent and Trademark Office that secures its innovations in the burgeoning field of beacon marketing. The U.S. patent No. 8,781,502 B1, titled "Systems and Methods for Display of Supplemental Content Responsive to Location," describes the technology and processes for using beacons to trigger delivery of targeted content to a mobile device based on a user's location. Swirl's platform enables marketers to deliver highly targeted digital content to shoppers' smartphones based on their precise in-store location, behaviors and preferences. Using Swirl's Bluetooth® Smart (BLE) beacons, mobile app SDK, network of third party mobile apps and cloud-based software, retailers and brands are able to digitally engage with consumers while they shop in stores.
"Beacon marketing is transforming the way that retailers and brands engage with in-store shoppers," said Hilmi Ozguc, founder and CEO of Swirl. "As a pioneer in this industry, Swirl has been at the forefront of innovation in the technology and approaches that leverage mobile to connect the physical shopping experience with the digital world. It is gratifying that the US Patent and Trademark Office has recognized our inventions and intellectual property in this very promising new market. We plan to leverage our technology and our recently closed $18 million investment round to fuel continued product development and innovation that will lead to even further advances in beacon marketing." (Web Site) www.swirl.com
_____________________________________________________________________________________________________
Signal360 And izit Partner To Enable Best In Class Proximity Marketing Campaigns
Signal360, a leading turnkey in-venue mobile notification platform for real-time proximity informed user engagement, and izit, a mobile application using geo-location technology, have partnered to enable best in class proximity marketing campaigns. With over two years of experience delivering contextually relevant information to shoppers via beacons, the combination of izit and Signal360 release new metrics that underscore the power of beacon campaign engagement and provide insight for results that can be expected by enterprise brands using Proximity Marketing. The platform includes full support for iBeacon™, Eddystone™ by Google, and Signal360's patented inaudible technology, that is able to reach phones even with Bluetooth disabled. Content is delivered using the izit mobile application, available on both iOS and Android.
Izit, which uses proprietary geo-location technology, can systematically identify when an end user is in a particular location. izit technology consists of an application (app) that once installed on a smartphone (iPhone or Android) enables stores and their brands to send personalized messages (Whispers™) to users based on their location via Signal360 beacons. With this innovation, it is possible to send promotions to users exactly at or near their point of purchase, greatly increasing the conversion value of the promotion and at the same time enhancing the shopping experience. (Web Site) www.signal360.com
_____________________________________________________________________________________________________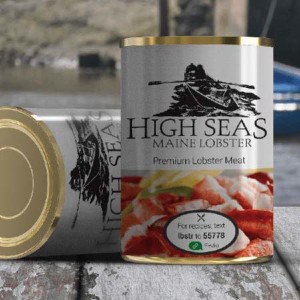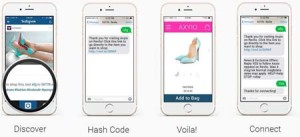 Revlio Launches Makes The World Shoppable; New Technology Supercharges Advertising
Revlio, an innovative technology that makes the world shoppable, is helping to transform every social media post, advertisement, window display, and product into a mobile shopping opportunity via SMS. The breakthrough technology requires no apps to download, no searching, and no URL's or words to type. Through "SMS Hash Codes," Revlio eliminates the extra steps between seeing a product and owning it through unique codes that brands can place virtually anywhere. Revlio merges the online and offline worlds of consumers, bringing ease and convenience to their mobile shopping experiences.
Revlio's CEO and Founder, Todd Weider, said, "Revlio is set to lead the way in providing the simplest solution on the planet to shop and access the items we see in our everyday lives through technology everybody can instantly use without any special software or apps. At Revlio, we see a new way to crossover and merge the online and offline worlds of consumers, bringing ease and convenience to their mobile shopping experiences." (Web Site) www.Revlio.com
_____________________________________________________________________________________________________
St. Louis Blues Add Boxing Clever To Marketing Agency Roster
The St. Louis Blues has launched a partnership with St. Louis-based advertising agency Boxing Clever. "We are thrilled to add Boxing Clever to our team and look forward to working in collaboration with them this coming season," said Steve Chapman, Group Vice President of Brand, Community & Partnership Development. "This is an exciting time for the St. Louis Blues and we are fortunate to have found yet another strong local partner to join our marketing agency roster." (Web Site) www.blues.nhl.com
_____________________________________________________________________________________________________

_____________________________________________________________________________________________________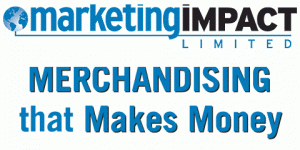 _____________________________________________________________________________________________________

_____________________________________________________________________________________________________

_____________________________________________________________________________________________________
CLICK ON IMAGE TO VIEW DIGITAL EDITION
_____________________________________________________________________________________________________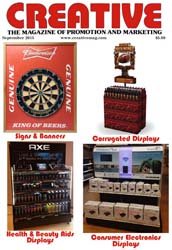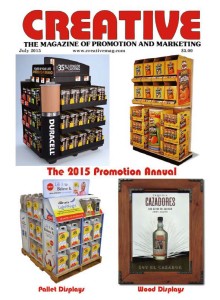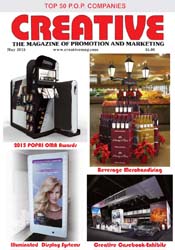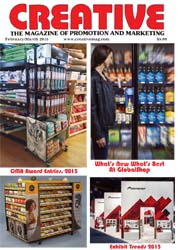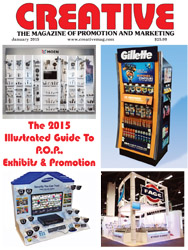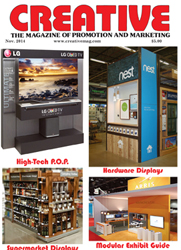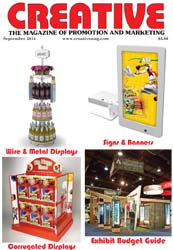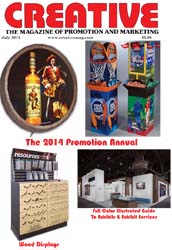 MAY 2014 ISSUE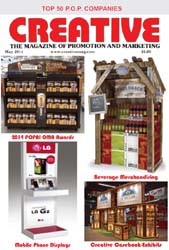 MARCH 2014 ISSUE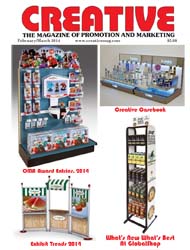 JANUARY 2014 ISSUE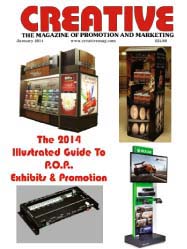 NOVEMBER 2013 ISSUE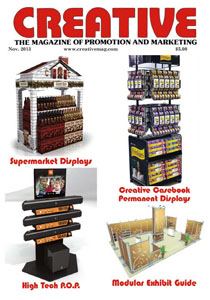 SEPTEMBER 2013 ISSUE
MAY 2013 ISSUE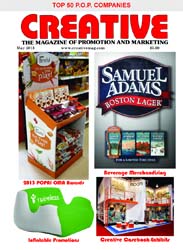 MARCH 2013 ISSUE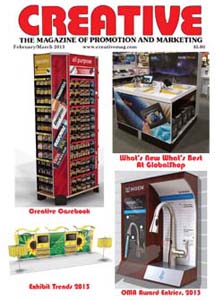 JANUARY 2013 ISSUE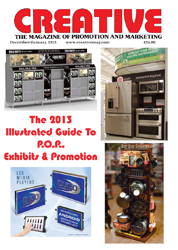 NOVEMBER 2012 ISSUE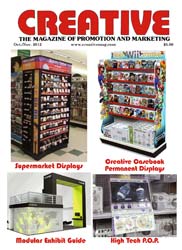 SEPTEMBER 2012 ISSUE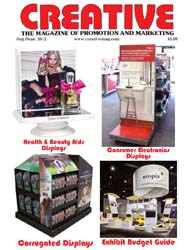 JULY 2012 ISSUE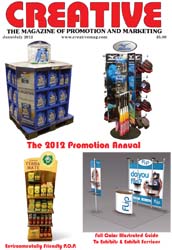 MAY 2012 ISSUE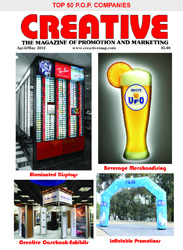 JANUARY 2012 ISSUE