_____________________________________________________________________________________________________


_____________________________________________________________________________________________________


_____________________________________________________________________________________________________


_____________________________________________________________________________________________________

_____________________________________________________________________________________________________


_____________________________________________________________________________________________________


_____________________________________________________________________________________________________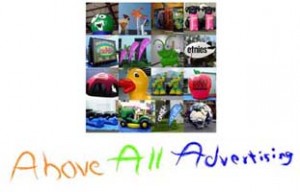 _____________________________________________________________________________________________________

_____________________________________________________________________________________________________

_____________________________________________________________________________________________________

_____________________________________________________________________________________________________

_____________________________________________________________________________________________________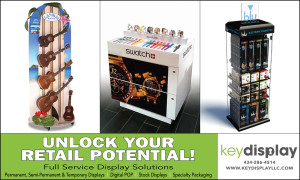 _____________________________________________________________________________________________________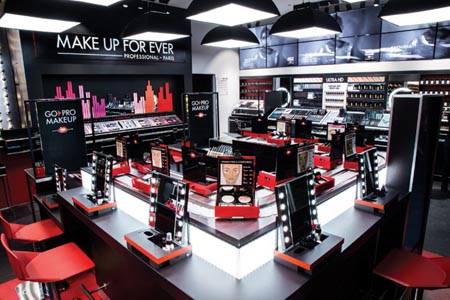 MAKE UP FOR EVER's New Global Flagship Opens Starring GO PRO MAKEUP
Premier makeup artistry brand MAKE UP FOR EVER delivers on its promise to unleash creativity and reveal your inner artist at its new global flagship store, now open in New York City. The store at 731 Lexington Avenue is the 33-year-old brand's first global flagship and the first U.S. location to feature MAKE UP FOR EVER's GO PRO MAKEUP, a unique live makeup tutorial experience for people of all skill levels, as well as an easy to shop concept.
The GO PRO MAKEUP bar at MAKE UP FOR EVER Lexington Avenue is the first of its kind in the U.S. The custom-designed, three-sided bar features a moving belt, similar to a sushi bar. Various sets of products grouped to create specific makeup looks rotate slowly around the bar, allowing guests to hand-pick the makeup skill they want to learn. Each station is outfitted with a well-lit makeup mirror, disposable wands and other hygiene tools, a USB port for charging mobile devices and hooks for bags and coats.
At any time during store hours, the GO PRO MAKEUP bar is open for guests to learn and play. In addition to the open, walk-in experience, GO PRO MAKEUP at the new MAKE UP FOR EVER flagship store helps guests perfect their makeup techniques one skill at a time with easy, concise group lessons. At the start of each class, supporting artists shade-match each guest with MAKE UP FOR EVER's renowned extensive shade range. The lead artist conducts a live tutorial from the opposite side of the rotating bar, guiding the group through self-application. The objective is to provide brief lessons that leave each guest with a new skill they can recreate at home. This highly interactive feature makes the store a destination to learn and play in a relaxed and comfortable environment. The service launches with 10 techniques from which guests can choose. Looks will shift seasonally and as trends emerge. The initial lineup includes both timeless and trend-driven options for complexion, lips and eyes, such as Correct and Conceal, Bronze Glow, Flawless Matte Complexion, Highlighting and Contouring, No Makeup Makeup, Metallic Lip, Smoky Eye, Brow Perfection, 5 Minute Makeup and Flawless Ultra HD Complexion.
"Opening the Global Flagship on Lexington Avenue is a hugely significant moment for us," said Laure de Metz, MAKE UP FOR EVER General Manager, Americas. "Between the digitally enhanced store design, broad product assortment and unique educational experience of GO PRO MAKEUP, we're bringing the core of our brand to life in a way that our customer has never seen before." (Web Site) www.makeupforever.com
_____________________________________________________________________________________________________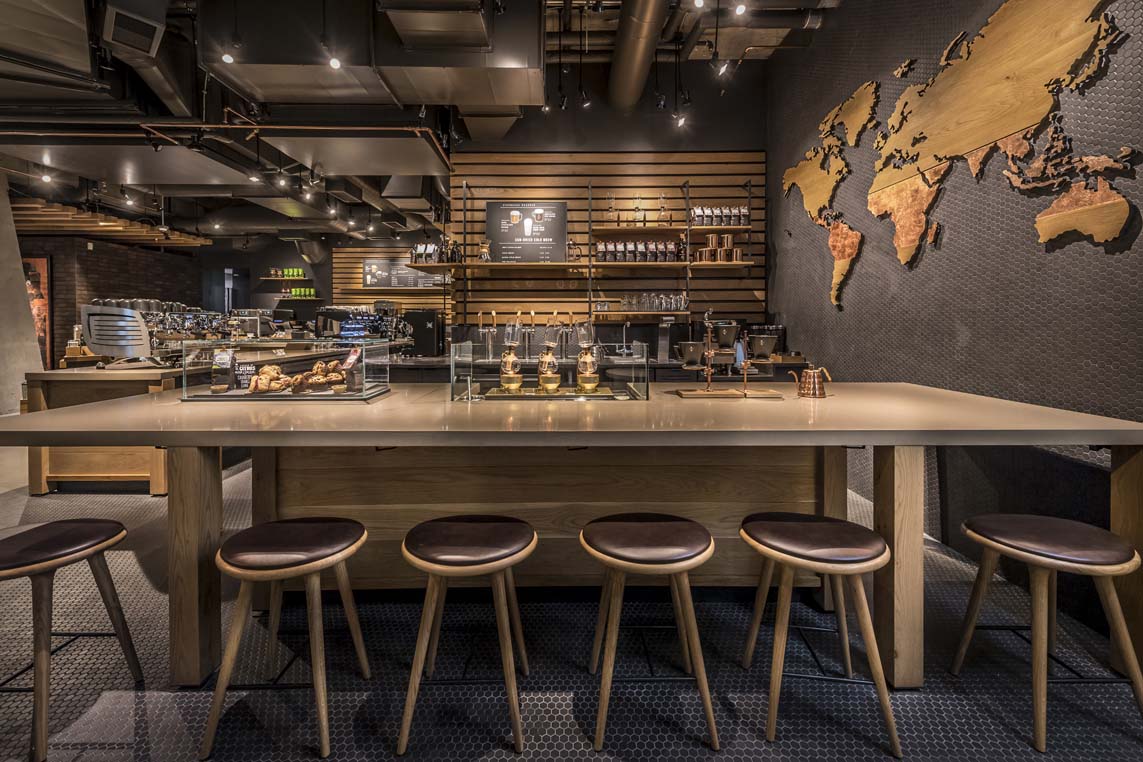 Starbucks Opens Reserve Coffee Bar On Seattle's Iconic Coffee Scene
Starbucks has opened its first Seattle store, a Reserve coffee bar on the corner of 1st and University in the city's bustling downtown district. The new store marries the third place experience with the educational aspects of the Seattle Reserve Roastery, and its rare, small-lot Reserve coffees.
The result is a new experience for customers that incorporates an interactive space where baristas can bring the craft of coffee to life through brewing techniques such as Clover, pour over, press, chemex, siphon, Black Eagle manual espresso machine and six Nitro Cold Brew taps. Starbucks stores with a Reserve coffee bar will make up 20 percent of the company's store portfolio globally over time.
The store design offers a casual Pacific Northwest ambiance mixed with mid-century modern tones, with a threaded ceiling that echoes the neighboring Harbor Steps. The location sits on the ground level of a residential tower, open to the street on two sides with expansive windows. The golden glow of siphon brewers on the bar beckon customers to come inside. The design team also focused on the sensory experience.
"We focused on preserving the bones of the space with the columns and the areas of concrete," senior designer Bret Lewis said. "We tried to have some restraint, so we could highlight character elements. That's true to Seattle – it has an elevated industrial vibe, but it feels warm." "When you walk in, you'll hear the grinding and tamping of coffee from the manual espresso machines," Lewis added. "You'll have a clear line of sight to the baristas with a long, low bar." (Web Site) www.seattletimes.com
_____________________________________________________________________________________________________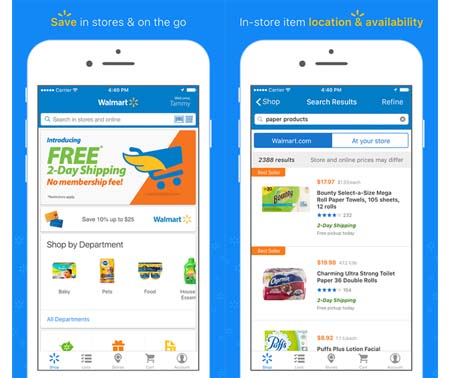 Walmart App Upgrades + New Store 'Express Lanes' Create Faster, Easier Shopping
Walmart has introduced new capabilities in the Walmart app that create a faster, easier and more convenient experience for Pharmacy and Money Services customers. Along with these expanded app features, Walmart will create a new store experience that allows customers to skip traditional service lines using "express lanes" in these areas. These new capabilities will start to roll out to Walmart customers in March and are anticipated to be available in nearly all of Walmart's 4,700 stores by fall.
"These capabilities are the latest example of how we're bringing together all of the conveniences of Walmart – great stores, convenient pickup, easy checkout and a top-notch app – to deliver one seamless shopping experience for customers," said Daniel Eckert, senior vice president, Walmart Services. "We're delivering a new and better experience in areas of our business that are essential for busy families. By making them faster and easier, we're living up to our promise – to save customers money and time."
For years, customers have relied on Walmart to save them money on their prescriptions. These new additions will further enrich the customer experience: Easy refills: After a quick, one-time setup, customers can quickly refill prescriptions, track order status, and view pricing and pickup details – all through the Walmart app. Skip the line: Once their order has been placed, customers can use new "express lanes" for easy pickup. Walmart is also removing the hassle of paperwork for the millions of customers who transfer money in a Walmart store each month. The additions to the app will also simplify the process for associates by creating more opportunities for them to serve customers. At nearly 1,200 of the company's Money Services locations, customers will also be able to save time using an "express lane." These new Pharmacy and Money Services capabilities are some of the most powerful additions to the Walmart app. The app was built with an emphasis on making shopping faster and easier for customers – from building a gift registry to finding where an item is located in store. The app also makes it easy for customers to shop the millions of items found on Walmart.com.
_____________________________________________________________________________________________________
McDonald's Unveils New Global Growth Plan
McDonald's has unveiled its long-term global growth plan outlining initiatives to enhance digital capabilities and the use of technology to dramatically elevate the customer experience. McDonald's has unveiled a customer-centric strategy informed by deep consumer insights conducted across multiple markets to drive guest count growth.
"We have fundamentally changed the trajectory of our business over the past two years. Now, we are fit for purpose, ready to build on our momentum and transition to focus our efforts on profitable, long-term growth," said McDonald's President and Chief Executive Officer, Steve Easterbrook. "We are building a better McDonald's, one that makes delicious feel good moments easy for everyone, and I believe the moves we are making will reassert McDonald's as the global leader in the informal eating out category." "To deliver sustained growth, we have to attract more customers, more often," continued Easterbrook. "Our greatest opportunities reside at the very heart of our brand – our food, value and the customer experience."
The strategy connects key tenets of the brand to well-defined customer groups built around three pillars: Retaining existing customers by fortifying and extending our areas of strength. Through a renewed focus on areas such as family occasions and food-led breakfast and transforming the experience in our restaurants, McDonald's will build on the strong foothold it has and grow the core of the business. Regaining customers lost to other QSR competitors. As customers' expectations increased, McDonald's simply didn't keep pace with them. Making meaningful improvements in quality, convenience and value will win back some of McDonald's best customers. Converting casual customers to committed customers by being more present in underdeveloped categories and occasions and competing more aggressively given the untapped demand for McCafé coffee and other snack offerings. These pillars are designed to guide McDonald's efforts through three initiatives that will accelerate growth and enable the Company to have the biggest benefit to the most customers in the shortest possible time.
To bring customers into the restaurants, McDonald's must matter to people and be relevant in their daily lives. To do so, McDonald's is accelerating digital capabilities and enhancing its use of technology in restaurants, in the drive-thru, and on the go. Inside the restaurants, McDonald's is bringing greater control, convenience and personalization to its customers through the use of kiosks to place orders, staffed with guest experience leaders to assist in the process. Customers can place their order and skip the front counter entirely, with their food brought right to their table. Additionally, customers will be able to place orders directly on the mobile app for pickup or have a kiosk recognize their app profile, which holds customized favorites and preferred payment methods. The result is a more stress-free, personalized experience, enhanced by technology and world-class hospitality that puts customers in control.
_____________________________________________________________________________________________________
Dunkin' Donuts And Baskin-Robbins To Remove Artificial Colorings From U.S. Menus By End Of 2018
Dunkin' Brands Group plans to remove artificial colors from its products in the U.S. As part of the company's ongoing efforts to offer guests great-tasting, high-quality products and cleaner menu labels, both the Dunkin' Donuts and Baskin-Robbins product development teams, in partnership with suppliers, have been working to eliminate synthetic colors from their food and beverages and replace the ingredients with naturally sourced colorings in the U.S. by the end of 2018.
Within the next two years, Dunkin' Donuts will remove synthetic colors across its menu, including donut icings, fillings and toppings, as well as frozen beverages such as Fruit Smoothies and COOLATTA® frozen beverages, baked goods, breakfast sandwiches and coffee flavorings. Similarly, Baskin-Robbins will remove synthetic colors from its menu, including ice cream sold both at its restaurants and in quarts and pints at retail locations, as well as its syrups, sauces, sprinkles and beverages, including Cappuccino Blast®.
"We are pleased to announce our plans to eliminate artificial colors from our menus in the U.S. by the end of 2018," said Dunkin' Brands Chairman and CEO Nigel Travis. "This is a significant undertaking on the part of our product development teams and suppliers. However, we are committed to meet the evolving needs of our customers, including their preference for more nutritional transparency and simpler ingredients, while maintaining the great taste and the fun, vibrant colors expected from Dunkin' Donuts and Baskin-Robbins products."
____________________________________________________________________________________________________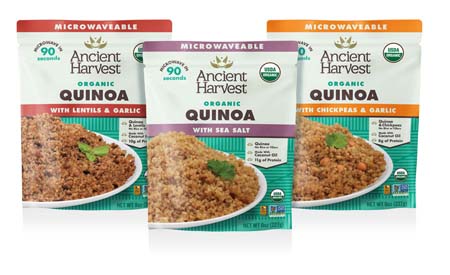 Ancient Harvest Introduces Organic Heat-And-Eat Quinoa
Ancient Harvest has introduced heat-and-eat Organic Quinoa. Each serving has up to 11 grams of protein with no GMOs, rice or fillers, preservatives, additives, or artificial flavors or colors, making it the new clean-food superstar of convenience foods. Ancient Harvest's newest quinoa collection comes in three pre-cooked varieties: Organic Quinoa with Sea Salt, Organic Quinoa with Chickpeas & Garlic, and Organic Quinoa with Lentils & Garlic. Each variety contains simple, all-organic ingredients and is made with organic coconut oil, which has been linked to health benefits ranging from antibacterial and anti-inflammatory properties to weight loss and cholesterol control. The line delivers roughly twice the amount of protein of rice-based ready-to-eat products – thanks to quinoa's status as one of the few plant foods that contains all nine essential amino acids – along with up to 9 grams of fiber. Each 8 oz, BPA-free pouch contains two servings that are ready to eat with just 90 seconds in the microwave or warmed up in a skillet – ideal for an instant snack, mini-meal or side dish at home, work or on the road.
_____________________________________________________________________________________________________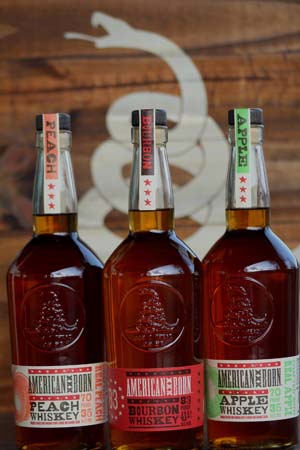 American Born Launches New Line Of Whiskey
American Born, recently acquired by premium spirits company, Milestone Brands LLC, has introduced a new line of whiskeys; 83-proof American Born Bourbon Whiskey, and two 70-proof real fruit-infused whiskeys, Peach and Apple. Paying homage to the recognition of the country's independence in 1783, American Born's 83-proof Bourbon whiskey mash bill, a proprietary blend of corn and rye grains, honors and reflects the tradition and spirit of America. American Born's Peach and Apple whiskeys are infused with real fruit juices and all-natural flavors. Bottled in Nashville, Tenn, they are best enjoyed on the rocks, with ginger ale, cola, tea or as a shot.
_____________________________________________________________________________________________________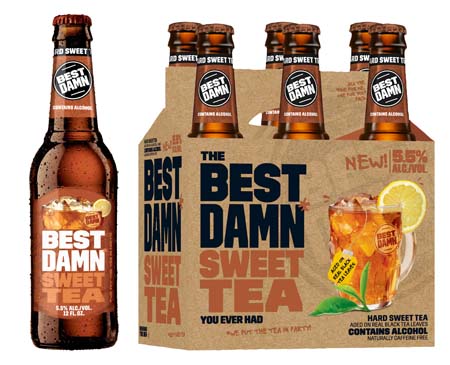 BEST DAMN Brewing Co. Launches BEST DAMN Cream Soda And Sweet Tea
BEST DAMN Brewing Co. has released its newest hard soda, BEST DAMN Cream Soda. Hitting shelves nationwide starting March 6th, BEST DAMN Cream Soda is aged on real vanilla beans during the brewing process for a touch of sweetness.
"BEST DAMN Cream Soda is our take on timeless recipe and is a sweet addition to any occasion whether you're out with the guys, drinking with friends at a BBQ or even cheering on your favorite team," said Kathryn Sattler, Sr. Director, BEST DAMN Brewing Co., Anheuser-Busch. "BEST DAMN Cream Soda joins the national family of flavorful and approachable brews, and complements our fan-favorite BEST DAMN Root Beer with another take on nostalgic flavors. It's SODA-licious, you'll love it."
To support the launch, BEST DAMN Brewing Co. unveils a series of witty spots in its first-ever national TV campaign developed with creative agency Droga5. Staying true to the brand's playful personality and its dedication to using only the highest quality ingredients, the new creative lightheartedly illustrates why BEST DAMN Cream Soda is the beer you enjoy to celebrate the best damn times. Additionally, in 2017, the brand will continue to grow its portfolio of flavorful brews with BEST DAMN Sweet Tea, available in select Northwest and Midwest markets starting March 27th. The new hard tea is aged on real black tea leaves during the brewing process for a crisp and refreshing taste – "Tastiness Guaran-Tea'd!" BEST DAMN Sweet Tea joins the brand's portfolio of beers including BEST DAMN Cream Soda, BEST DAMN Root Beer, and BEST DAMN Apple Ale.
_____________________________________________________________________________________________________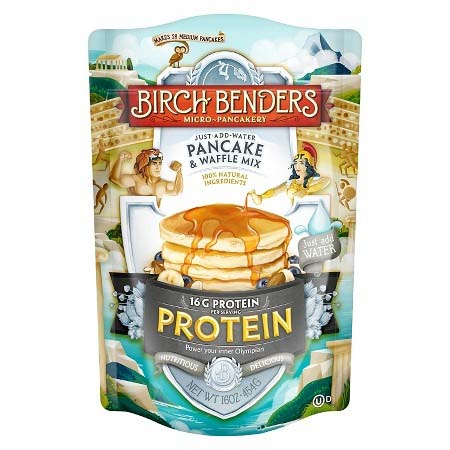 Birch Benders Micro-Pancakery Launches Into Whole Foods Nationwide
Birch Benders, purveyors of all natural and organic pancake and waffle mixes, has expanded into the leading natural and organic retailer, Whole Foods Markets. Previously available in select Whole Foods regions, Birch Benders' Classic, Protein, Paleo, and Gluten Free Mixes will be available at Whole Foods across the country. Birch Benders offers a line of just-add-water, natural pancake and waffle mixes made with the highest possible quality ingredients. The brand offers varieties that cater to an array of dietary restrictions and preferences, including vegan, Paleo, high-protein, and gluten free options.
"We are on a mission to bring people back together around the kitchen table by offering the most convenient, delicious pancake mixes on the market – food that you can actually feel good about serving your loved ones," said Matt LaCasse, co-founder and CEO of Birch Benders. "Our launch into Whole Foods nationwide is a major milestone for our brand and will allow us to reach even more pancake lovers and create new ones. We're excited to further expand our relationship with Whole Foods and expand access to our better-for-you, seriously tasty pancake and waffle mixes, as well as offer varieties that meet a range of preferences and dietary needs."
_____________________________________________________________________________________________________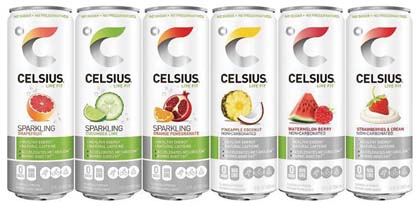 CELSIUS Launches Line Extension For Natural Channel
Celsius Holdings, the makers of CELSIUS®, a leading fitness drink, has launched its first line extension, broadening its reach into the natural channel. The new line has six refreshing flavors: three sparkling: grapefruit, cucumber lime, orange pomegranate and three non-carbonated: pineapple coconut, watermelon berry, and strawberries & cream. CELSIUS® expects its new natural line will hit store shelves by April at Sprouts Farmers Market, and will also be available through KeHE Distributors LLC, one of the premium natural channel wholesalers throughout the US. The natural line extension boasts a clean ingredient panel featuring 100% natural caffeine from green-coffee-bean extract, and an all-natural sweetener. CELSIUS®' proven, proprietary formula, delivers the unique benefits of accelerating metabolism and burning body fat while providing a boost of healthy energy.
____________________________________________________________________________________________________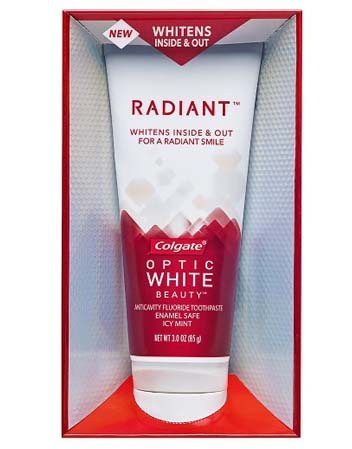 Colgate Introduces New Radiant Toothpaste By Colgate Optic White
Colgate® Optic White® has added to the Colgate Optic White portfolio, Radiant™ Toothpaste by Colgate® Optic White®. The new, premium formula goes beyond the surface to whiten teeth inside & out for a more radiant, white smile. Colgate is teaming up with celebrity make-up artist Mario Dedivanovic, to help women everywhere bring out their inner radiance to look and feel their best.
"The launch of Radiant Toothpaste by Colgate Optic White represents our continued growth as a premium oral care beauty brand to help women achieve a radiant white smile," said Bill Van de Graaf, Vice President and General Manager, North America Oral Care Marketing at Colgate-Palmolive. "We are excited to partner with Mario given his deep beauty expertise and passion for helping women everywhere feel beautiful inside and out."
_____________________________________________________________________________________________________
Cub Cadet Expands Utility Vehicle Line With New Challenger Models
Cub Cadet has launched two new utility vehicle models designed around the consumer with capability and customization in mind. Available at Cub Cadet Independent Retailers, the new Cub Cadet Challenger™ 550 and 750 models are the latest additions to the Cub Cadet utility vehicle family – providing industry-leading standard features and limitless customization opportunities. The automotive-style cockpit design includes interior and exterior door handles, a tilting steering wheel, open storage and closed glove box. Premium sculpted seats, along with sophisticated, adjustable suspension shocks provide driver and passenger comfort over rough terrain. The exclusive cab design provides an attractive profile design, with sleek headlights, a standard roof, sealed Rollover Protection Structure (ROPS) and sealed windshield. The new Challenger models can be completely weather-sealed in minutes with the quick addition of optional upper doors and a rear window. With modular accessory attachment capabilities, the Challenger 550 and 750 allow for endless customization possibilities. A front accessory mounting panel above the windshield allows the Challenger 550 and 750 to be configured with a variety of items, including LED light kits or other after-market electronic accessories.
"Customization of utility vehicles is extremely important according to the customers we continually talk with," said Tom Mielke, UV Product Marketing Manager, Cub Cadet. "We've designed the Challenger Series with exclusive features that give owners the power to customize their utility vehicle for the challenges they face – at the farm, ranch, off-road or in the woods. These new additions continue to raise the bar on standard features, designed around what people want to do with their UV while also improving style, comfort and convenience."
_____________________________________________________________________________________________________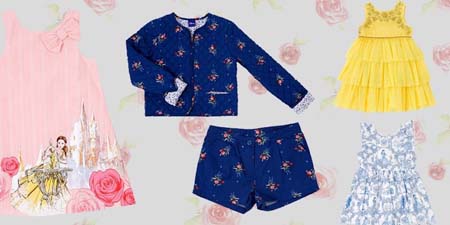 New Disney Beauty And The Beast Line For Kids Launches At Target
The live action adaptation of Disney Beauty and the Beast waltzes into theaters March 17. To coincide with the launch, Target is introducing the new Disney Beauty and the Beast-inspired kids' line, coming to Target stores. Target's in-house design team collaborated with the film's costume designer Jacqueline Durran-the same talented designer in charge of recreating Belle's iconic yellow dress. Target worked closely with Jacqueline and Disney to incorporate prints and details from Belle's costumes into a line that will allow fans everywhere to bring the fairytale home.
_____________________________________________________________________________________________________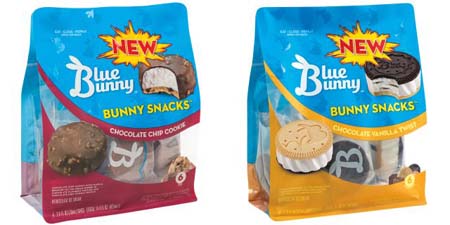 Blue Bunny Offers New Bunny Snacks Lineup Of Flavors
Known for its fun and playful flavors of ice cream, Blue Bunny is upping the ante with a delicious new lineup of products, including personal-sized ice cream Bunny Snacks novelties.This brand-new novelty offers consumers a delicious, satisfying, bite-sized portion. The unique new format combines Blue Bunny ice cream with sweet surprises to create four unique flavors: Salted Caramel Pretzel, Chocolate Vanilla Twist, Chocolate Chip Cookie and Cookies 'N Cream. Bunny Snacks will be sold in a new innovative, transparent and re-sealable freezer bag, making it easy to store and spot when your supply is running low. Because each snack is individually wrapped, these treats are perfect for sharing or grabbing on-the-go.
"In 2016, Blue Bunny relaunched our brand taking it to a whole new level of fun and playfulness with exciting flavors, unique see-through packaging, and introduction of Blu, our brand ambassador everyone has come to love," said Adam Baumgartner, Vice President of Marketing for Blue Bunny, "In 2017 we're dialing that up even more with adventurous, new flavor combinations, twists on classics and completely new ways to enjoy ice cream like the personal-sized Bunny Snacks."
_____________________________________________________________________________________________________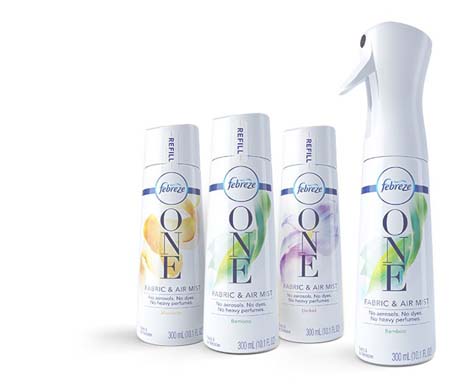 New Febreze One Introduced
New Febreze ONE offers a unique two-in-one formula that gently cleans away odors in the air and on fabrics with nature-inspired, simple ingredients and a light fragrance. Containing Febreze's new OdorClear™ technology, Febreze ONE includes the same odor elimination power as other Febreze products, with specific product attributes that include: First of its kind air freshener that contains no aerosols enabling no dyes and no heavy perfumes. First and only air freshener spray that provides a light mist in a refillable package. A unique two-in-one formula that gently cleans away odors in the air and on fabrics. By also leveraging Flairosol sprayer technology, Febreze ONE produces an ultra-fine mist without the use of aerosols, leaving behind nothing but a light, fresh, simple scent. The inspired-by-nature scents of New Febreze ONE include: Bamboo, Orchid and Mandarin.
_____________________________________________________________________________________________________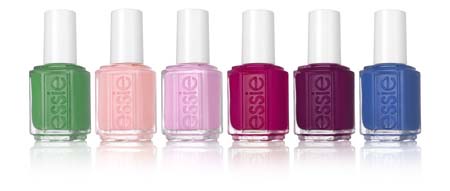 essie Introduces New Treat Love & Color Nail Care Franchise For 2017
essie, America's nail salon expert since 1981, introduces its new treat love & color nail care . This innovative nail color and treatment fuses the benefits of nourishing ingredients with the beauty of essie sheer nail color. treat, love & color is an innovative, one-step franchise of heavy hitting sheer nail color that delivers immediate, long term benefits to dry, brittle nails. Consumers experience 60% less nail peeling and 35% less nail breakage in just one week. This breathable care formula is infused collagen and camellia leaf extracts. No base coat or top coat required, treat, love & color is the one-step nail treatment for anyone looking to give their nails a rest without sacrificing a fresh manicure. The multi-benefit treat love & color nail treatment combines a lab-tested, nail strengthening formula with visually brightening sheer nail color for your most nourished, healthy-looking nails yet.
_____________________________________________________________________________________________________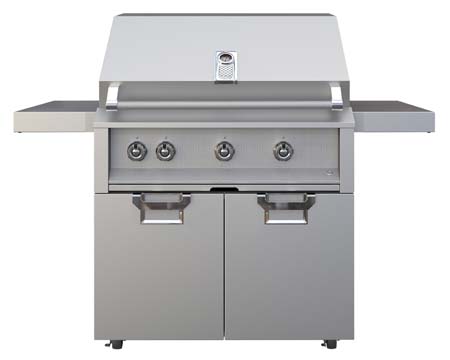 Hestan Outdoor Unveils New Line Of Aspire Outdoor Grills
Hestan Outdoor, manufacturer of premium residential grills and complementary outdoor products, is unveiling Aspire by Hestan, its latest line of professional-grade grills. Manufactured entirely in the company's 70,000+ square-foot, state-of-the-art headquarters in Anaheim, Calif., Aspire grills offer a number of innovative features, including an easy-lifting hood with dual halogen lighting, a robust ignition system, infrared searing burners, and quarter-inch diameter stainless steel rod grates built to last, but easy to lift and clean. Available in both built-in and freestanding models, Aspire by Hestan features a unique, sleek, stainless steel design available in five signature color finishes. All finishes, powder-coated on high-grade stainless steel, can handle the most extreme elements with ease. They each withstood a 500-hour UV testing, and the signature colors didn't fade.
"All Hestan grills are thoughtfully designed and hand-crafted in America," said Basil Larkin, vice president of sales of Hestan Outdoor. "Engineered for excellence, the Aspire by Hestan product line continues the tradition of offering high-performance, custom options for every grill-master."
_____________________________________________________________________________________________________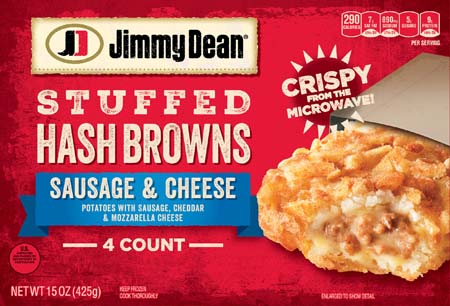 Jimmy Dean™ Brand Unveils Stuffed Hash Browns
Jimmy Dean brand unveils the next breakfast breakthrough – Jimmy Dean Stuffed Hash Browns. Stuffed full of delicious meat and cheese, the innovative product wraps all the goodness consumers love into a portable, ready-in-minutes, ultra-crispy potato hash brown. It's hash browns – reinvented. Thanks to state-of-the-art crisping sleeve technology, Jimmy Dean Stuffed Hash Browns are crispy right out of the microwave. The technology, coupled with delicious flavor varieties, is changing the way consumers enjoy hash browns, where soggy has long been the standard.
"Our research told us that consumers want a warm, crispy hash brown and are eager for new flavor varieties," said Tracy Fadden, director of marketing, Jimmy Dean brand. "We filled a void in the market by taking an American breakfast staple and reinventing it. Our hash browns are crispy with every bite and stuffed with delicious meat and cheese goodness – a 'day-changer' in the breakfast category."
_____________________________________________________________________________________________________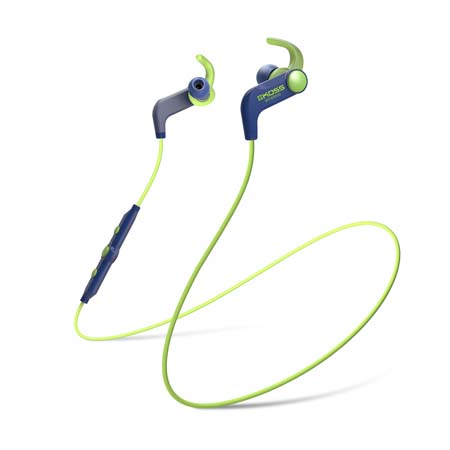 Koss BT190i Wireless Bluetooth® FitBuds Introduced
Koss® Corporation has released Koss BT190i Wireless Bluetooth® FitBuds, which are In-Ear Headphones that feature energizing wireless sound designed specifically for sports and fitness. The Wireless Bluetooth® FitBuds are designed with sweat resistant technology and unique in-ear clips ensuring that your music moves with you even during the most rigorous of exercise.
"The BT190i Wireless Bluetooth® FitBuds are the perfect headphones for fitness and working out," said Michael J. Koss, Jr., Vice President of Marketing & Product. "The wireless connection along the all-new lock-in-place design, keeps the music playing throughout any workout."
_____________________________________________________________________________________________________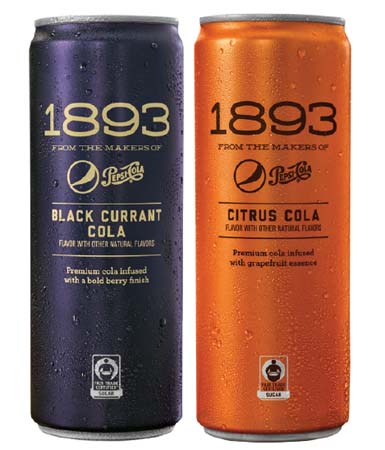 Pepsi-Cola Expands Portfolio With Two Bold New Flavors, Citrus Cola And Black Currant Cola
1893 from the Makers of Pepsi-Cola satisfies an elevated palate, bringing top shelf flavor to moments that are a cut above and now, the brand introduced two new exciting flavors to the portfolio – Citrus Cola and Black Currant Cola. Following the successful 2016 introduction of 1893 Original Cola and Ginger Cola, the launch of the new flavors demonstrate the brand's passion for discovery and commitment to providing a unique array of blended top shelf cola choices to meet individual tastes and needs. Inspired by the original recipes created in 1893 by Pepsi founder Caleb Bradham,1893 is a blend of kola nut extract, real sugar and sparkling water. The new Citrus Cola is the perfect balance of 1893's Original Cola and the refreshing essence of grapefruit. Black Currant Cola also begins with the Original Cola recipe, and is infused with the essence of black currants for a bold berry finish.
"With bold, unique flavors and premium ingredients we are delivering the next generation of colas with 1893," said Stacy Taffet, Senior Director of Marketing, Pepsi. "We are thrilled to introduce Citrus and Black Currant to the portfolio, offering a modern take for consumers while honoring the original cola recipes created over a century ago by our founder."
_____________________________________________________________________________________________________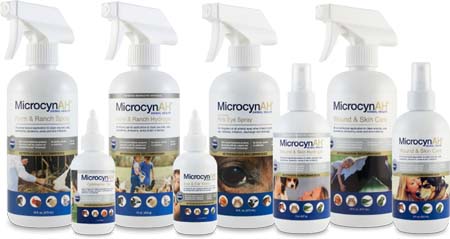 PetSmart Launches MicrocynAH® Family Of Pet Healthcare Products
Sonoma Pharmaceuticals has launched the company's MicrocynAH® family of animal healthcare products in 1,500-plus PetSmart stores across North America. MicrocynAH products available this spring at all PetSmart stores include: Wound & Skin Care Spray, Wound & Skin Care Hydrogel, Ophthalmic Gel, Eye & Ear Wash, Anti-Itch Gel Spray with Dimethicone and Hot Spot Gel Spray with Dimethicone. The products are well suited for dogs, cats, birds, reptiles and other small animals and are based upon the clinically proven Micrcocyn® Technology with 53 patents, 30-plus clinical studies and 15 FDA clearances.
"We are excited to offer this comprehensive family of one-step wound, skin, eye and ear care pet products to our health and wellness-conscious pet parents," said Sherry Jane Love, VP of hard goods merchandising, PetSmart, the buying area for problem-solution pet products. "These products join our strong Problem-Solution offerings and bring forward new ways pet parents can tackle various challenges they may face with their pets."
_____________________________________________________________________________________________________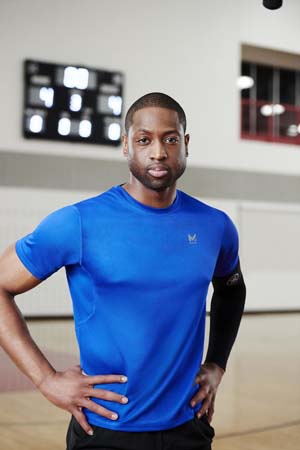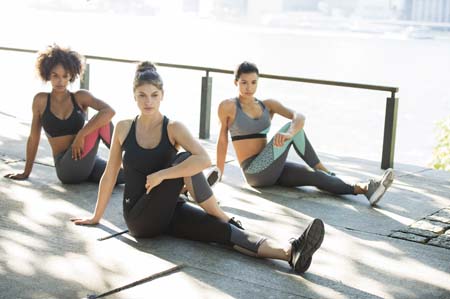 MISSION® Launches First-Ever Temperature Control Apparel Line For Men And Women
MISSION®, founded by a group of world-class athletes in 2009 and a leader in the rapidly growing Thermoregulation category, has unveiled its revolutionary new line of VaporActive™ apparel for both men and women. Rooted in sports and science, MISSION works hand-in-hand with professional athletes, scientists and medical doctors to deliver game-changing temperature-control technologies that enhance athletic performance, safety and comfort. MISSION's new line of apparel is scientifically engineered to help accelerate thermoregulation, so the body can use its energy more efficiently for performance. The new MISSION apparel line features over 30 unique designs including training shirts, training shorts, sports bras, performance leggings, and a full range of tops, bottoms and compression styles for the ultimate in performance without sacrificing style and comfort. The new MISSION VaporActive apparel line, powered by 37.5® technology, offers permanent technology that won't wash out, maximum dry rates that are up to 5 times faster than leading competitors, an unparalleled dry-cool experience and superior odor capture that lasts for the life of the apparel.
_____________________________________________________________________________________________________
New Breads From Nature's Own Life® Introduced
Nature's Own Life® has made a new line of breads available now in grocery retailers across the country. The new line from Nature's Own includes six varieties: Wheat+Protein, 7 Sprouted Grains, Double Fiber Wheat, 100% Whole Grain Sugar Free, 40 Calories Honey Wheat and 40 Calories Wheat. Nature's Own Life® breads give shoppers solutions to address a variety of health and wellness needs. Trend research shows that consumers want more protein, grains and fiber and less sugar, sodium and calories in their food choices, and Life® breads deliver just that.
_____________________________________________________________________________________________________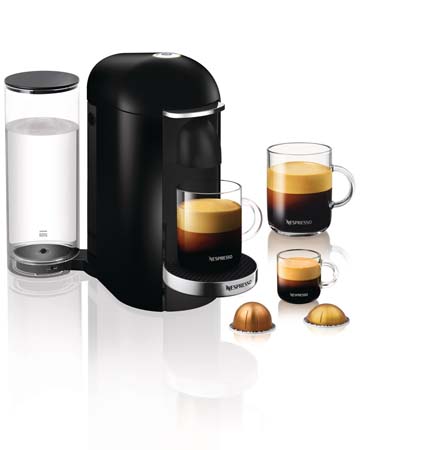 New Nespresso VertuoPlus Machine Features Effortless One Touch Brewing
Nespresso, the worldwide pioneer and reference in premium, single-serve coffee, introduces the new VertuoPlus machine to the Vertuo™ range. Created specifically for the North American coffee enthusiast, the Vertuo™ range launched in 2014 and revolutionized the single-serve coffee industry with the ability to brew both large-cup, high-quality coffee and authentic espresso. The new effortless technology of VertuoPlus only requires the touch of a single button to open the machine, brew the coffee and eject the capsule ensuring exceptional convenience and flexibility for a seamless in-home coffee experience. With the VertuoPlus, it is one touch to extraordinary taste. In addition to the updated technology, the VertuoPlus has a rotating water tank to adjust and fit different spaces and an updated look, coming in an assortment of colors for all design aesthetics.
"At Nespresso, we are constantly evolving our machines to deliver new and improved functionality," said Davide Moro, Vice President of Marketing at Nespresso USA. "The VertuoPlus has been designed to deliver a seamless one-touch brewing experience, giving those who love quality coffee and espresso the ability to enjoy an enhanced and effortless experience at the touch of a button."
_____________________________________________________________________________________________________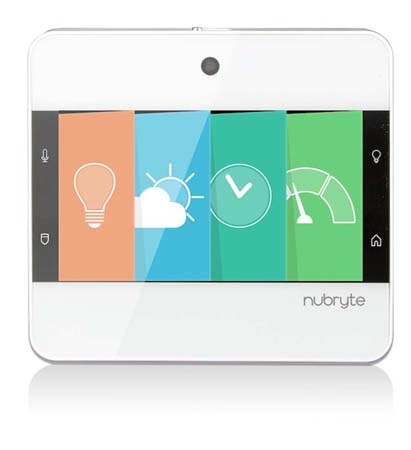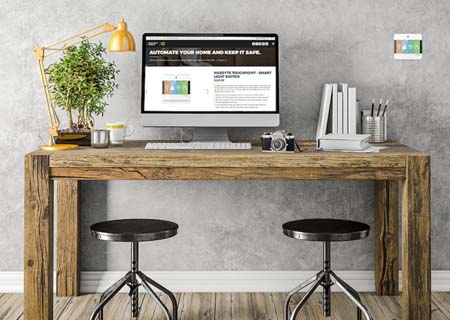 NuBryte Smart Home Debuts At Best Buy
NuBryte has been accepted into Best Buy's Ignite program, their curated collection of the most inventive and promising new technologies. NuBryte, winner of the 2017 Smart Home Breakthrough Award and Best of CES honors, is an original all-in-one approach that makes it easy to "go smart". Their NuBryte Touchpoint brings all the top connected home features together, right in a light switch: Security, smart lights, intercom, and a home hub. Home control, security, and messaging at the switch – or from anywhere with the NuBryte App. The light switch is now the center of the smart home.
"Best Buy is a leader in home tech, and to be recognized as a top new technology product is a true privilege. We're proud to bring our product to consumers across the country in the trusted retail brand of Best Buy," said Alan Yuan, CEO of NuBryte.
_____________________________________________________________________________________________________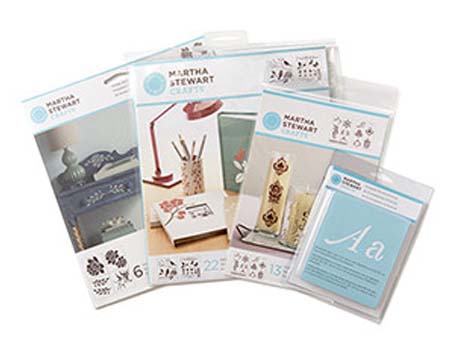 Martha Stewart Crafts™ Brand Debuts At Michaels
Sequential Brands Group and The Michaels Companies have joined forces for a new, multi-year partnership for the Martha Stewart CraftsTM brand. Under the new agreement, Martha Stewart Crafts will be conceived and designed by Martha Stewart and exclusively manufactured and distributed through Michaels' premier wholesaler Darice.
The new Martha Stewart Crafts product assortment will be available at all Michaels stores beginning late 2017 with broader category distribution planned for 2018. In addition, the Martha Stewart Crafts paint line, which is manufactured by Plaid Enterprises, will expand into new categories with the launch of Watercolor Craft paint and Home Decor paint in June exclusively at Michaels.
"This partnership represents a significant growth opportunity for the Martha Stewart Crafts brand. Under our new agreement, we are deepening our partnership with Michaels, the largest crafts retailer in the US, with expanded distribution, increased SKU count, and more shelf space in stores nationwide," said CEO Sequential Brands Group Yehuda Shmidman.
_____________________________________________________________________________________________________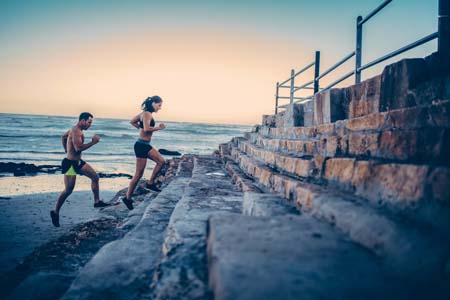 Silipos Launches Active Line Of Foot Care Products
Silipos, the global leader in gel technologies, has introduced Silipos Active, a new line of foot support products designed to prevent and relieve pain associated with a variety of common ailments. Designed with athletes and weekend warriors in mind, the Silipos Active line includes 16 different products that help prevent and treat a variety of issues such as corns, calluses, ingrown toenails, blisters, bunions, Achilles tendonitis, bursitis, sprains, and general foot pain. The new line of products can be found in leading wellness stores, podiatry offices, and select outdoor retailers.
"The launch of Silipos Active reinforces our mission to continually deliver innovative products that prevent injury and help people recover faster so they can stay active and get back to doing what they are most passionate about," said the president of Silipos, Josh Margolis. "It's exciting to see the initial interest in Silipos Active from consumers and retailers, and we're confident this line offers the most advanced protection available." _____________________________________________________________________________________________________
Soul Sprout™ Unveils New Plant-Based
Almond Butter Power Bites And Big Bites Soul Sprout™, a pioneer in the organic sprouted food movement, is expanding its portfolio of clean grab-and-go snacks with the addition of Almond Butter Power Bites and Almond Butter Big Bites. Nutrient-dense but decadent, new Soul Sprout Almond Butter Power Bites and Almond Butter Big Bites are dynamic and tasty ways to consume daily servings of plant-based protein. Continuing the brand's dedication to making great-tasting foods with simple, sprouted, plant-based ingredients, the new snack lines are USDA Certified Organic and Non-GMO Project Verified.
"More people than ever before are embracing plant-based diets and clean eating but it can be a struggle to get enough protein throughout the day, especially when on-the-go," said Matt Fuller, CEO of Soul Sprout. "Artificial preservatives and chemicals don't cut it for today's clean eaters who are savvy and demand ingredient transparency. With these two innovations, we're offering new ways for busy consumers – whether you're a young working professional, mom or athlete – to choose plant-based protein by making it easy, delicious and convenient. We wanted to combine the power of organic sprouted ingredients with plant-based protein to make a one-of-a-kind snack that'll stand out at the grocery store."
_____________________________________________________________________________________________________
Tommy Bahama Maritime Introduced
Tommy Bahama, the iconic island lifestyle brand, has launched its latest men's fragrance, Maritime. Tommy Bahama Maritime is an Aromatic-Woody fragrance created by Frank Voelkl, Senior Perfumer at Firmenich. Created to compliment an idyllic and adventurous lifestyle, Maritime is the scent for the spontaneous and sophisticated set of the Tommy Bahama following. The notes of Maritime are inspired by the rush and power of ocean waves, which are artfully woven into each layer of the fragrance. The captivating scent draws the wearer in with a zesty combination of citrusy Bergamot, sweet Lavender, fresh Pink Pepper and Clary Sage, concluding with smooth notes of Violet Leaf, Geranium and Ambergris. The fragrance is rounded out with Cedarwood, Sandalwood, Musk and Moss to create a long-lasting and invigorating aroma reminiscent of the sea air. The new addition to the Tommy Bahama men's scent portfolio is now launching at fine retailers nationwide including Belk, Bon-Ton, Dillard's, Lord & Taylor and Von Maur following its exclusive debut at Tommy Bahama stores.
_____________________________________________________________________________________________________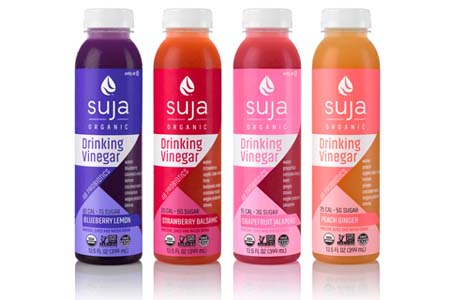 Suja's Organic Drinking Vinegars Introduced At Target Stores Nationwide
Suja's line of Organic Drinking Vinegars has been introduced at Target stores across the country. Suja's Organic Drinking Vinegars have all the benefits of vinegar, plus a good dose of probiotics and fruity flavor (thanks to cold-pressed juices). While these drinking vinegars would typically be found at a co-op or health food store, Target stores is the first to bring the trend to the masses in all of its stores across the country.
Target buyer Megan Ullmann, said, "We've worked with Suja to pick the perfect drinking vinegars for Target guests and create two special Target-exclusive drinks: Blueberry Lemon and Grapefruit Jalapeno, which are coconut vinegar-based to give guests even more options."
Four flavors of Suja's Organic Drinking Vinegars are available at Target stores: Blueberry Lemon Drinking Vinegar with hints of coconut nectar, a squeeze of citrus and a touch of cinnamon, is like blueberry cobbler in a bottle, only good for you! With coconut vinegar and vegan probiotics for immune and digestive benefits, it packs a gut health punch. The Strawberry Balsamic Drinking Vinegar combines apple cider vinegar and vegan probiotics with sweet strawberries, tangy balsamic and a squeeze of fresh lime to deliver the perfect balance of sweet and sour. Grapefruit and beet give the Grapefruit Jalapeno Drinking Vinegar a tangy citrus taste and bright color while ginger and jalapeño add a bold kick. Coconut Vinegar and 4 billion vegan probiotics for digestive and immune health make this blend good for your gut. The Peach Ginger Drinking Vinegar combines apple cider vinegar with vegan probiotics for added gut health and subtly sweet southern peach, a hint of ginger and the tropical sweetness of coconut nectar to round out the light and bright flavor.
_____________________________________________________________________________________________________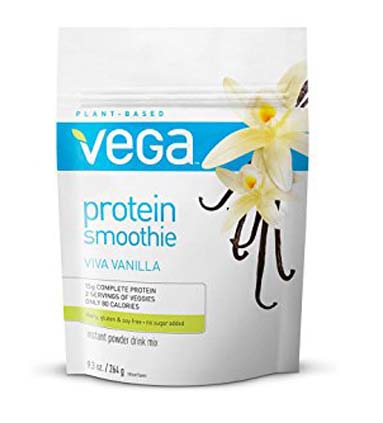 Vega Releases Vega® Protein+ Shake
Vega is introducing Vega® Protein+ Shake. Made with real, plant-based food ingredients, the new Vega Protein+ Shake is packaged in a convenient grab-and-go format that helps make a strong start to the day easy. Vega Protein+ Shake has 20 grams of plant-based protein, veggies and greens, vitamins and minerals, fiber, and Omega-3 ALA in two delicious flavors — Vanilla and Chocolate.
"Consumers are not limited to the traditional three meals a day," said Erin Forber, Brand Innovation Manager at Vega. "This busy consumer is exactly why we created Vega Protein+ Shake — a ready-to-drink beverage for those who are looking for next-level convenience on the go without compromising superior taste and nutrition."
_____________________________________________________________________________________________________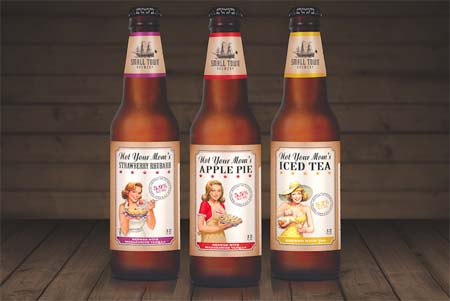 Small Town Brewery Unveils Not Your Mom's® Flavored Brews
The makers of top-selling, highly awarded Not Your Father's Root Beer will introduce a new collection of artisanal brews that put a fresh spin on three classic American flavors. The brand new lineup includes Not Your Mom's Apple Pie, Not Your Mom's Strawberry Rhubarb and Not Your Mom's Iced Tea. Not Your Mom's Apple Pie boasts crisp apple and light cinnamon; Strawberry Rhubarb is the perfect balance of sweet and tart; and Not Your Mom's Iced Tea, made with real brewed tea, serves up the comfort of home with a delicious twist.
"As the category leader, we are always looking to innovate to meet our consumers' evolving needs," said Gleb Lifshits, CEO, Small Town Brewery. "With their immersive flavors and homemade appeal, Not Your Mom's fruit- and dessert-inspired brews represent the next generation in flavored craft."
_____________________________________________________________________________________________________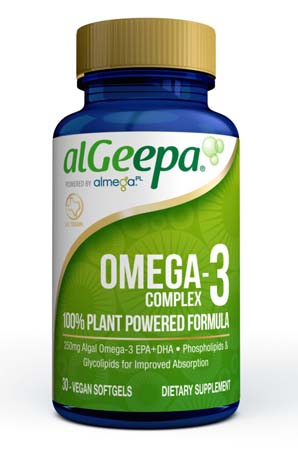 Qualitas Health Introduces alGeepa Supplement Line
Qualitas Health, the Texas-based company revolutionizing nutrition products by unleashing the power of algae, has formed a partnership with Texas retailer H-E-B. H-E-B will begin exclusively selling the premium omega-3 supplement line, alGeepa, in stores throughout Texas. The source of alGeepa's nutritional power comes from its core ingredient, Almega PL®. Almega PL® is a 100% vegan, algae-based ingredient that is specifically designed to help the body absorb omega-3s faster and more completely than ever before. Omega-3s are a key part of a healthy diet, leading to improved cardiovascular function, nervous system function and immunity.
"Qualitas is working to transform the category of omega-3s, and this partnership with H-E-B is an important step in our journey to providing consumers everywhere with high quality, vegan, sustainably-grown nutritional products," said Miguel Calatayud, CEO. "Most people don't know that fish and krill get their omega-3s from algae. At Qualitas, we go directly to the source for 'the original omega-3s.' We provide consumers with omega-3s that are fully vegetarian, highly bioavailable, and grown in a 100% sustainable process."
_____________________________________________________________________________________________________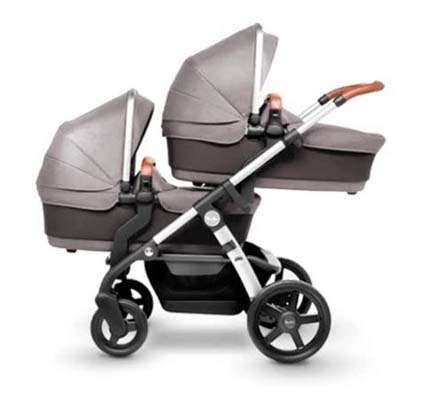 Silver Cross All-In-One Luxury Stroller Now Available In The U.S.
Silver Cross has made its Wave stroller available in the U.S. Wave is the newest introduction from the luxury juvenile brand, which rolled out the world's first baby carriage in 1877. Wave is a unique combination of luxury and innovation, designed to give newborns the very best in comfort and protection, yet is future-proofed for expanding families. The revolutionary single footprint travel system easily transitions into a tandem stroller with a total of 16 different configurations. The all-in-one Wave system includes the stroller frame, bassinet and seat, making it the perfect solution for parents seeking a beautifully crafted stroller for their newborn, growing family, or twins. With the patented One Plus One connection system parents can seamlessly transition the stroller from single to tandem configuration, offering multiple seat, bassinet, and car seat configurations. The system can be used as a single, in tandem with the reversible seat and bassinet, or with twins in two bassinets or seats.
_____________________________________________________________________________________________________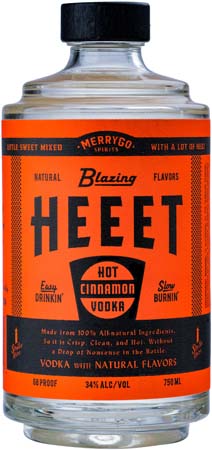 MerryGo Spirits Launches HEEET Cinnamon Vodka
New York based MerryGo Spirits has released HEEET Hot Cinnamon vodka, which is a nuanced and evocative spirit, carefully blended from all natural ingredients. With a spicy flavor, HEEET delivers a smooth mouthfeel and a fiery experience. HEEET is the perfect blend of sweet and heat for the discerning consumer. Ideal for mixing into cocktails or warming up the night, HEEET is an adventure in a bottle for anyone from maverick to mixologist.
"MerryGo Spirits is all about introducing exciting categories and innovation to the spirits industry," said founder, Marc Goldberg. "HEEET is the first example of our upcoming product line. I couldn't be happier with it and believe this is about the best a spicy cinnamon spirit can get."
_____________________________________________________________________________________________________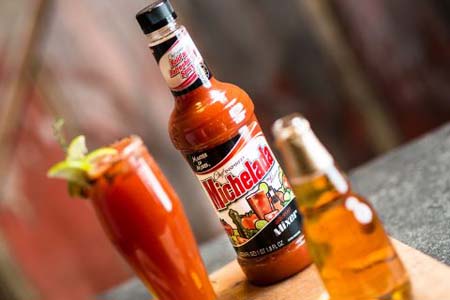 Master Of Mixes Introduces Four New Cocktail Flavors For At-Home Mixologists
Cocktail enthusiasts now have four more ways to stir up fun with the launch of new flavors from Master of Mixes®: Blood Orange Margarita, Blue Curaçao, BigBucket® Mango Margarita and Michelada. Each flavor is bold and exotic, bursting with an authentic, made-from-scratch taste. Master of Mixes offers 45 expertly developed flavors of cocktail mixers made with real fruit, delivering the ultimate cocktail experience right at home. These four latest flavors are an inspiring take on seasonal favorites.
"All four new flavors were carefully created with only the highest quality ingredients to meet our fans' taste preferences," said Bill Hinkebein, Vice President of Marketing for American Beverage Marketers, the parent company of Master of Mixes. "We take great pride in following trends in the cocktail space, and believe these new flavors will continue to prove our leadership and innovation, providing cocktail enthusiasts with delicious new flavor palates."
_____________________________________________________________________________________________________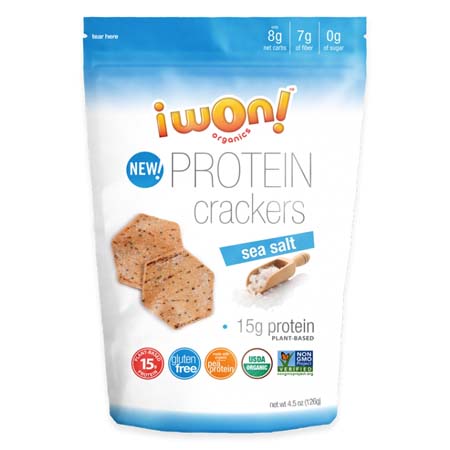 i won! organics Launches Organic Protein Crackers
i won! organics has launched new Protein Crackers, which are high in fiber, low in net carbohydrates, and high in protein. They come as the Company's second offering in the plant-based, high protein snack category. In May 2016, i won! organics became the first company to launch an organic, plant-based, high protein snack with its line of Protein Chips, available in Cinnamon French Toast, Sriracha, Sea Salt, BBQ and Ranch. Already sold in hundreds of independent natural grocers throughout the country, and more than 500 Vitamin Shoppe and Bed Bath & Beyond locations, i won! organics expects to be in more than one thousand US stores within the next 12 months.
_____________________________________________________________________________________________________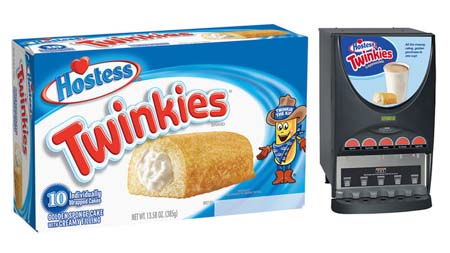 Hostess® Enters New Category With Launch Of Twinkies® Cappuccino
Hostess Brands, in partnership with Kerry Convenience, has launched Twinkies® Cappuccino, available now for the c-store channel. The parties have entered a license agreement through which Kerry will manufacture and distribute the new products under the Hostess brand. Inspired by Hostess' classic Twinkie, the delicious cappuccino beverage combines creamy milk, sponge cake flavor and a hint of coffee for a delightful twist on this all-time favorite. It is available now in the popular northeastern convenience store chain Sheetz, and will be available in convenience stores nationwide in the coming weeks.
"Since The Sweetest Comeback in the History of Ever, Hostess has risen to be the #1 snack cake of choice for c-store customers," said Ellen Copaken, Vice President of Marketing at Hostess Brands, LLC. "Twinkies Cappuccino not only provides consumers with another option when selecting a treat, it combines two of their favorites into one decadent indulgence. Further, the beverage allows c-store operators the opportunity for multi-category promotional activity, rewarding consumers in an engaging way."
"We are delighted to bring the iconic taste of Twinkies to consumers in a new form – that of a cappuccino," said Sharon Porter, director of marketing, Kerry Convenience. "Kerry's thorough understanding of the hot dispensed category, as well as the c-store channel, has allowed us to produce an operationally easy, dispense ready, high-quality product representative of the treat beloved by generations."
_____________________________________________________________________________________________________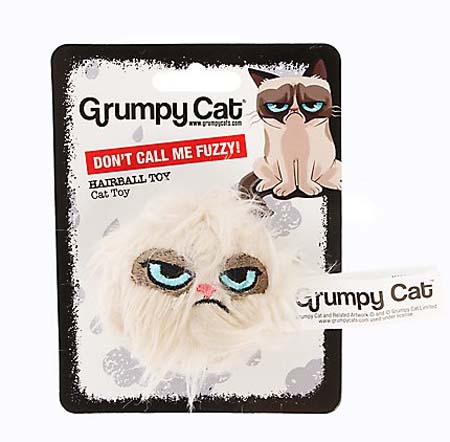 Grumpy Cat®, Launches 'Terribly Special' Collection Exclusively At PetSmart®
Internet sensation Grumpy Cat has launched a new line of cat toys available exclusively at PetSmart. The collection celebrates Grumpy Cat's signature sass and snarkiness with an array of toys to inspire cats everywhere. The Grumpy Cat collection consists of toys that include cat-favorite features like squeakers, crinkle and, of course, catnip. All items were tested and approved by Grumpy Cat herself. The collection features 15-plus items and Grumpy Cat favorites, including the hairball toy, door knob hanger toy, catnip cigar and the cucumber toy. The exclusive line, available now while supplies last, starts at just $3.99 and also includes the Grumpy Cat Pillow featuring Grumpy Cat's perma-frown face.
_____________________________________________________________________________________________________
GO VEGGIE Launches New Vegan Grab-N-Go Snack Bars
From the first and finest maker of better-for-you cheese, GO VEGGIE® launches new Vegan Snack Bars in two unique flavors – White American and White Cheddar & Meatless Bacon. Expanding on their popular line of cheese alternative products, the new GO VEGGIE grab-n-go vegan bars are made with healthy coconut and non-gmo ingredients. In addition, they contain no dairy, cholesterol, lactose, soy nor gluten, and are only 60 calories each, making them perfect for anyone who is seeking healthy alternatives, or reducing or eliminating dairy from their diets.
"With 55% of Americans planning to eat more plant-based foods this year[1], we're excited to offer a delicious, healthy snack option to support the rising consumer demand," said Allison Houle, Marketing Manager at GO VEGGIE. "Our new Vegan Snack Bars are sure to become a household staple, from moms looking for quick, healthy snack options to health conscious adults seeking low calorie solutions. Not only do these bars have built-in portion control and nutritional superiority, but they also savor just like cheese."
_____________________________________________________________________________________________________
Bare Snacks® Strengthens Snack Portfolio With Launch Of New Bare® Chia Coconut Bites
Bare Snacks®, creator of delicious Snacks Gone Simple®, will launch its innovative new snack line, bare® Chia Coconut Bites. Available in three crave-ably crunchy flavors including Chia + Vanilla, Chia + Pineapple and Chia + Flax, the new snacks combine the superfood power of chia and coconut into one deliciously crunchy bite for the ultimate nutritious snack. Each variety is made using bare's proprietary slow-baking process, which creates a crave-able crunch from simple, real ingredients. Bare Chia Coconut Bites will be available at retailers nationwide in April.
_____________________________________________________________________________________________________

Amazing Grass Elixirs Introduced
Amazing Grass™, a leading brand of plant-based, whole-food powdered supplements and nutrition bars, is debuting Elixirs. New Amazing Grass Elixirs, available in Beauty, Brain and Belly blends, are a breakthrough line of USDA Organic Certified powders which are crafted with fermented greens and adaptogenic herbs, plus pioneering functional ingredients specifically designed to support key wellness needs around aging, cognitive and gut health. Amazing Grass Elixirs add a nutrient-packed boost to any drink or smoothie with alkalizing greens grown on Amazing Grass' family farm in Kansas, including fermented wheat grass, alfalfa and barley, which are combined with six stress reducing adaptogenic herbs, like moringa leaf, ashwagandha, reishi, cordyceps, schisandra and mucuna.
_____________________________________________________________________________________________________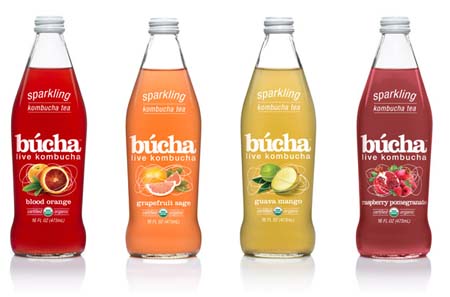 New Age Beverages Launches Shelf Stable Bucha Live Kombucha
New Age Beverages Corporation, has officially launched its Búcha® Live Kombucha brand that no longer requires refrigerated distribution or shelving yet still upholds its industry leading 9 months of shelf life while maintaining greater than 2 Billion live CFU's (probiotics) per serving. Now, coupled with its 9 months of shelf-life vs. a 90-day average for most other kombuchas, the product has evolved to become fully shelf-stable with no requirements for refrigeration until opened. New Age has been able to achieve shelf-stability with no deterioration to the more than 2 Billion CFU's (Colony Forming Units/Probiotics) at production and no degradation to its consumer preferred taste profile.
The move to shelf-stability opens the brand up to delivery across all channels of distribution throughout North America and internationally. As a result, the Búcha® Live Kombucha Brand has recently gained authorizations for distribution from major regional and national retailers spanning more than 2,000 stores.
_____________________________________________________________________________________________________
Genexa Organic And Non-GMO Medicines Available To Help Seasonal Allergy Sufferers
Genexa®, producers of the world's first dual-certified USDA certified organic and Non-GMO Project Verified over-the-counter medicines, has made its allergy medicines available nationwide for allergy sufferers who are allergic to or have sensitivities to allergy medicines. Free from fillers and toxins, Genexa's medicines are designed to treat symptoms ranging from sleep, stress, cold, flu, allergies and more. Genexa's recently launched line of medicines, including Allergy-D and Allergy-D for Children, are free of GMOs and common food allergens, including gluten, lactose, egg, wheat, soy, fish and nuts, as well as artificial colors, sweeteners, binders, fillers, and preservatives such as magnesium stearate and sodium benzoate. They are also produced in an egg-free and peanut-free facility.
"Research has shown that some children and adults can have adverse reactions and experience side effects to artificial colors and flavors as well as to common preservatives, like sodium benzoate, found in foods and medicines. Our organic formulas have replaced ingredients like these with organic solutions," said Genexa CEO David Johnson.
_____________________________________________________________________________________________________
Culver's Names Julie Schaubroeck V.P. Of Marketing
Julie Schaubroeck has joined Culver Franchising System, Inc. as vice president of marketing. She comes to Culver's from American Family Insurance in Madison, Wisconsin, where she was associate vice president of brand and consumer marketing. Schaubroeck has over 17 years of sales and marketing experience gained through progressive roles in different industries. She worked on developing and marketing several food product lines during her 10 years with Kraft Foods.
_____________________________________________________________________________________________________
Marriott Appoints David Flueck SVP, Loyalty
Marriott International has appointed David Flueck to the position of Senior Vice President, Loyalty. In addition to overseeing Marriott's award winning loyalty programs, Marriott Rewards, which includes The Ritz-Carlton Rewards, and Starwood Preferred Guest (SPG®), Flueck will provide global leadership and strategic direction for the future combined loyalty program. Flueck joined Marriott with the company's acquisition of Starwood Hotels and Resorts in September 2016 and served as Senior Vice President, Revenue Management and Starwood Preferred Guest. In his new role, Flueck will report to Marriott's Global Marketing Officer, Karin Timpone.
_____________________________________________________________________________________________________
Republic Bank Promotes Sharon Hammel To Chief Retail Officer
Republic First Bancorp, the parent company of Republic Bank, has promoted Sharon Hammel to Chief Retail Officer. In this role, Hammel is responsible for the growth of the store network, as well as overall retail banking, consumer lending, store administration, marketing and product management. Hammel joined Republic Bank in 2012 as Senior Vice President/Senior Retail Market Manager where, under her leadership, the bank experienced rapid momentum with core deposits growing more than 87 percent.
"Over her career spanning more than three decades in banking, Sharon has demonstrated a tireless commitment to meeting customer needs and exceeding their expectations," said Harry Madonna, CEO of Republic Bank. "She has played an integral role in the bank's recent growth and will be instrumental as we continue to expand our footprint throughout New Jersey and Philadelphia."
_____________________________________________________________________________________________________
Upper Street Marketing Appoints Chris Pfeifer CMO
Upper Street Marketing has partnered with Ennoble Beverages to launch a new joint venture using Frank's RedHot to create a progressive adult beverage portfolio. The deal is Upper Street Marketing's entrance into the flavored malt beverage industry. Chris Pfeifer, a former executive from Mike's Hard Lemonade, has been named the new venture's chief marketing officer.
_____________________________________________________________________________________________________
Menasha Receives Multiple Quality Certifications
Menasha, the industry's largest independent, retail-focused packaging and merchandising solutions provider, has received multiple quality certifications and re-certifications for its plants following extensive facility audits throughout 2016. Updated certifications and re-certifications include: The American Institute of Baking Certification (AIB), the British Retail Consortium-Global Food Safety Initiative Certification (BRC-GFSI), the Forest Stewardship Council Certification (FSC™), the International Organization for Standardization-9001 Certification (ISO-9001), and the Sustainable Forestry Initiative Certification (SFI™).
"We are proud that our Chicago plant received a BRC-GFSI Certification for the first time and that several of our facilities have received an AIB score above 900 out of a possible 1000 for at least five years in a row," Lloyd Kitchen, quality assurance and compliance coordinator, said. "Our facilities aim to not only achieve certifications, but also improve each year." (Web Site) www.menasha.com
_____________________________________________________________________________________________________
DiSa Offers Theft Protection Solution
The Loss Prevention Research Council (LPRC), an industry group comprised of leading retailers, solution providers and scientists centered at the University of Florida in Gainesville, has published results of the Walmart Proof-of-Concept with DiSa's Point-of-Sale Activation (PoSA) solution. DiSa Digital Safety USA is a US-based asset protection solution provider and wholly-owned subsidiary of DiSa Limited – Singapore, that specializes in research and development of cutting-edge Retail PoSA asset protection solutions. The LPRC research publication is the culmination of a two-year collaboration with the world's largest retailer. This ground-breaking test and scientific study also indicates the DiSa Asset Protection process is a scalable solution that will help retailers drive sales, while enhancing the in-store guest experience by allowing highly desirable products to be sold in a true open format. Key results include that 61% of the 549 consumers surveyed rated the PoSA solution favorable. The favorable report shows PoSA can drive sales and enhance the guest experience on the sales floor and at checkout. It also showed lower return rates. Only 2.6% of protected product stolen, none were activated and none were returned. For more information, visit (Web Site) www.digital-safety.us
_____________________________________________________________________________________________________

Eaton Kicks off Nationwide Roadshow with 40-Foot Interactive Trailer, Showcases Leading Industrial Control Solutions
Power management company Eaton has kicked off its 2017 Industrial Controls in Motion mobile tour. The hands-on, 40-foot, interactive showroom will travel to nearly 20 U.S. cities and educate original equipment manufacturers (OEMs), facilities managers, commercial customers, end users, contractors and others about Eaton's newest energy efficient innovations for heating, ventilation, air conditioning and refrigeration (HVAC/R), pumping, process industry and machinery applications. The Industrial Controls in Motion exhibit features four interactive demos arranged by commercial and industrial application environments. Live demo areas include: a redundant VFD HVAC system, a multi-pump booster system, a material handling conveyor, and a mixing and separating process. An interactive Internet of Things (IoT) component allows visitors to create their own fault situation and receive alerts on their mobile phones. "Eaton is excited to bring a unique, fully functional, real-world experience of next generation control products to our customers around the country," said Tom Neuberger, commercial marketing manager, Eaton's Controls and Protection Division. "By walking through the Industrial Controls in Motion environment, visitors can talk to our experts about emerging trends and how Eaton can help them work smarter, cut costs, increase energy efficiency and be safe."
The roadshow operates from a 2017 Ford F-450 pick-up and a 40-foot custom Eaton trailer outfitted with on-board generator power and a retractable awning. (Web Site) www.eaton.com
_____________________________________________________________________________________________________
MC² Hires Paul Hammond As Senior Vice President, Experiential Design
MC², a leader in the exhibit and event marketing industry, has appointed Paul Hammond Senior Vice President Of Experiential Design. Hammond comes to MC² with a rich background in design and experiential strategy. He was CEO of "Studio 5 by 5" since 2005. He has also served as Chief Creative Officer at Tula Communications and as the VP Design, North America at Caribiner International. (Web Site) www.mc-2.com
_____________________________________________________________________________________________________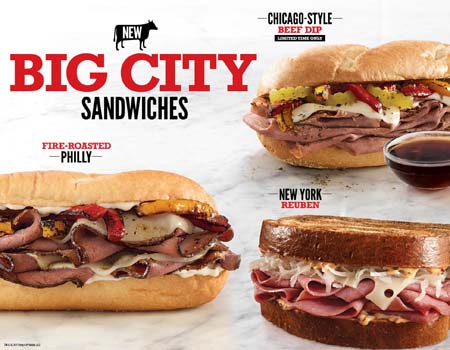 Arby's Brings Iconic Big City Sandwiches To Restaurants Across The Country
Chicago, Philadelphia and New York are big, bold American cities with quintessential sandwiches that call them home. Arby's will pay homage to these urban icons by offering a new line of Big City Sandwiches to guests nationwide in March. The lineup includes an Arby's fan-favorite, the New York Reuben, along with another core menu offering, the Fire-Roasted Philly. The newest Big City Sandwich option is the Chicago-Style Beef Dip, which is Arby's take on the juicy, savory, meaty Italian beef sandwich.
"These iconic sandwiches will forever be connected to the cities they were created in, but that doesn't mean they can't be enjoyed in other cities big and small across the country," said Rob Lynch, Chief Marketing Officer and Brand President of Arby's Restaurant Group, Inc.
The Arby's Big City Sandwiches include: Chicago-Style Beef Dip: thinly sliced roast beef with melted Swiss cheese, fire-roasted red and yellow peppers, Italian seasoning and banana peppers on a toasted sub roll. Served with a side of warm au jus for dipping. Fire-Roasted Philly: Angus steak with melted provolone cheese, fire-roasted red and yellow peppers, roasted garlic aioli and Italian seasoning on a toasted sub roll. New York Reuben: sliced corned beef with melted Swiss cheese, tangy sauerkraut and creamy Thousand Island dressing on toasted marble rye bread; also available as a New York Double Stack Reuben with twice the corned beef. (Web Site) www.arbys.com m
_____________________________________________________________________________________________________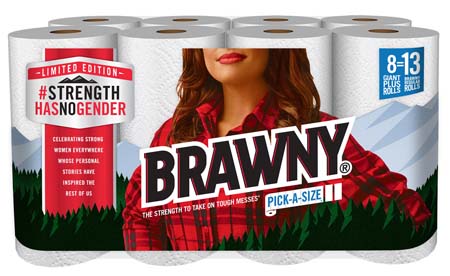 Brawny® Recognizes Women's History Month Through #StrengthHasNoGender Campaign
In recognition of Women's History Month in March, Georgia-Pacific's Brawny® paper towels brand is highlighting the bold accomplishments of women who exhibit strength and resilience and have broken down barriers in traditionally male-dominated professions. For the first time ever, and as part of the second year of its #StrengthHasNoGender initiative, the brand is introducing a limited-edition design for its packaging featuring a woman in place of its iconic Brawny Man. The commemorative packages will be available in Walmart stores during Women's History Month.
In addition, the maker of Brawny® is also showcasing the stories of four inspiring women in science, technology, engineering and math (STEM) fields who have empowered others through their toughness and perseverance. A series of short films at Brawny.com delivers a first-person narrative about the personal and professional obstacles they overcame in pursuit of their dreams and is meant to inspire all of us to reach higher and push further no matter what barriers we may face.
The four women featured in the films include: Vernice Armour – the first African-American female combat pilot in the U.S. and first African-American female pilot in the U.S. Marine Corps. Dr. Anna Kornbrot – an oral surgeon and clinical assistant professor of OMFS at Penn Dental School who was the first woman to graduate from Columbia College. Patty Lopez, Ph.D. – a platform applications engineer at Intel who has released more than 50 products across five business lines over her career and holds seven imaging patents. Brittany Wenger – the first place winner in the 2012 Google Science Fair who developed the app Cloud4Cancer, a breast cancer diagnosis test. With the #StrengthHasNoGender initiative's focus on STEM fields, the Brawny® brand has partnered with Girls Inc. and is contributing $75,000 to develop girls' enthusiasm for STEM as part of its Operation SMART programming. As a national sponsor of the program, the maker of Brawny® is helping fund STEM education opportunities for more than 46,000 girls across 76 Girls Inc. affiliates.
"There are women and girls everywhere who exhibit strength and resilience in their lives, and that's the inspiration behind the Brawny #StrengthHasNoGender campaign," said Frances Morgan, senior brand manager at Georgia-Pacific. "STEM is among many areas of society that are underrepresented by females, and we felt this would be a powerful platform to address this issue. Our partnership with Girls Inc. will help promote girls' interest in these fields and empower them to break gender stereotypes." (Web Site) www.Brawny.com
_____________________________________________________________________________________________________
Cold Stone Creamery Welcomes Spring With Three New Frozen Treat Flavors
Cold Stone Creamery® is celebrating spring with three new seasonal flavors: a juicy Peach Ice Cream, sweet Cherry Almond Cake Yogurt, and refreshing Strawberry Lemonade Sorbet, available in stores March 1 through May 9. All three spring flavors will be featured in their own new Creation™. The Peachy 'N Dreamy™, Cherry Cherry Quite Contrary™ and Tart at Heart™ Creations™ are each deliciously unique ways to enjoy the seasonal ice cream, yogurt and sorbet flavors.
"We're excited to introduce three dynamic new flavors that are absolutely perfect for spring," said Kate Unger, senior vice president of marketing at Cold Stone Creamery. "We wanted to appeal to all taste buds, which is why we developed a fresh flavor for three varieties of Cold Stone Creamery frozen treats. Whether you're craving our creamy super-premium ice cream, our low-fat frozen yogurt, or our fruity sorbet, our spring flavors are sure to satisfy." (Web Site) www.coldstonecreamery.com
_____________________________________________________________________________________________________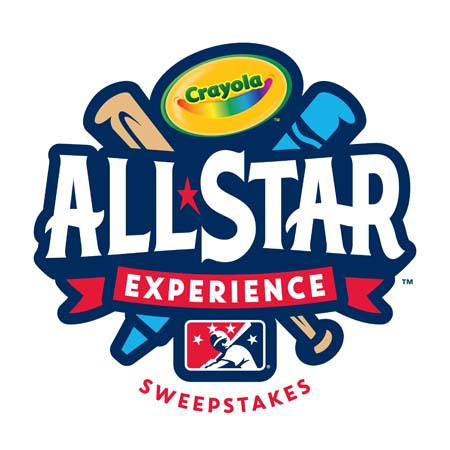 Crayola And Minor League Baseball Join For 'Think Spring' Sweepstakes
With the start of Spring Training games, the countdown to Opening Day is underway, and Crayola and Minor League Baseball are encouraging kids and adults all over the country to 'think spring' with them. And as spring turns to summer, fans can continue to create memorable experiences with Minor League Baseball and Crayola at MiLB ballparks. The two brands are hosting the Crayola All-Star Experience Sweepstakes, providing consumers the opportunity to get unprecedented access and an up close and personal look into Minor League Baseball. One winner will be awarded an all-expenses-paid trip to a 2017 Minor League Baseball All-Star Game with three guests. Additionally, First Prize Winners and Instant Winners will also be randomly selected as part of the sweepstakes.
"Beginning this spring and throughout the summer, Minor League Baseball and Crayola want to inspire kids and families all over the country to get outdoors and experience two things synonymous with childhood, creativity and baseball," said David Wright, Chief Marketing & Commercial Officer for Minor League Baseball.
"Crayola is excited to be teaming up with Minor League Baseball," said Mimi Dixon, Customer Development & Activation for Crayola. "It's the first sports sponsorship of its kind for Crayola and we are planning to surprise and delight families this season with fun, color and creativity." (Web Site) www.MiLB.com
_____________________________________________________________________________________________________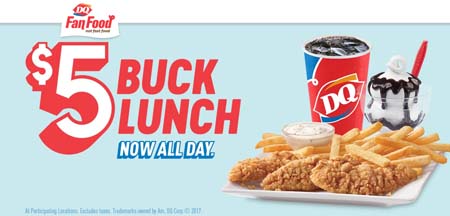 DQ® Brand Expands Traditional Lunch Hour With $5 Buck Lunch Now Available All Day, Every Day
With one in five Americans working mostly nonstandard hours – nights, weekends or rotating shifts, the Dairy Queen® brand is expanding the traditional lunch hour by serving up the $5 Buck Lunch value menu all day, every day.
"The 9-to-5 workday is a thing of the past, and the traditional midday lunch hour is vanishing," said Barry Westrum, executive vice president of Marketing for American Dairy Queen Corporation (ADQ). "It's time to give all Americans the opportunity to enjoy the best lunch value meal on their time. Served with a world-famous DQ Sundae, we have the sweetest invitation to enjoy the $5 Buck Lunch value meal in the afternoon, evening or late night."
Launched in 2013, it's a generous value meal offering fans the choice of the 3-Piece Chicken Strip or Deluxe Cheeseburger entrée served with crispy fries and a 21 oz. beverage, finished off with a world-famous DQ Sundae. Additionally, the DQ brand continually innovates the $5 Buck Lunch value meal adding limited time, premium entrée offerings throughout the year. The $5 Buck Lunch All-Day value meal is available at participating DQ and DQ Grill & Chill® locations. (Web Site) DairyQueen.com
_____________________________________________________________________________________________________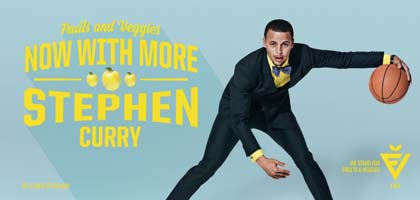 Celebrities Join Partnership For A Healthier America's FNV Campaign, Bringing Star Power
Behind Fruits And Vegetables
FNV, a first of its kind national brand, has signed on major celebrities like Stephen and Ayesha Curry, Cam Newton, Cindy Crawford, Jessica Alba, Kristen Bell, and Victor Cruz as the brand continues to build a fresh and bold movement behind fruits and veggies. Now, celebrities are gracing billboards, infiltrating internet radio and dominating newsfeeds to give fruits and veggies some skin in the game. The campaign has brought together over 85 celebrities who are bringing their star power to fruits and veggies.
"I hear from my fans and blog readers constantly about their frustrations with making healthier choices and the challenges of incorporating fruits and vegetables into their everyday routines," said dancer, singer and actress Julianne Hough. "When I think about the overwhelming amount of marketing power behind less healthy options, I'm proud to support the FNV brand's effort to spark a movement behind fruits and veggies."
Fruits and veggies need a campaign as bold, bright and colorful as they are. FNV has already seen the power in using out of the box marketing as a tool to inspire young people to eat more fruits and veggies. Research conducted by PHA in pilot markets shows that seven out of 10 survey respondents reported eating more fruits and vegetables after seeing or hearing about the campaign while grocery retailers who brought the campaign in-store saw an a measurable rise in produce sales.
The national FNV campaign is powered by partners such as powerhouse brand Ocean Spray Cranberries, leading healthcare providers BlueCross Blue Shield of North Carolina and Trinity Health, and influencer engagement leaders Whistle Sports, which brings their over 213 million social followers to the campaign. Fueled by their nationwide expansion, FNV is now launching innovative public private partnerships at the state level aimed at addressing public health challenges through Supplemental Nutrition Assistance Program Education (SNAP-Ed) initiatives reaching low-income individuals and families in communities that lack access to affordable and diverse produce options. (Web Site) www.FNV.com
_____________________________________________________________________________________________________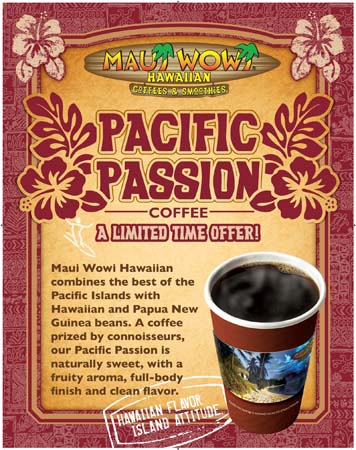 Maui Wowi Brings Back Pacific Passion Blend
Maui Wowi® will have people thinking of the Hawaiian Islands with the return of its seasonal limited time offer. For the eighth consecutive year, Maui Wowi, known globally for its mobile tiki huts, brightly colored kiosks and Hawaiian themed coffee shops, is bringing back its popular Pacific Passion coffee blend. Maui Wowi combines the best of the Pacific Islands with Hawaiian and Papua New Guinea beans to serve up the Pacific Passion blend. With a full-bodied finish and naturally clean flavor, the blend has a sweet taste and fruity aroma.
"Pacific Passion is one of our most popular blends, even though it's only available for a few short months," said Jenni Pollack, national marketing manager for Maui Wowi. "The first sip of this energizing blend will transport you on a journey to the Pacific Islands. With winter slowly turning into spring, this gourmet limited time coffee is the perfect brew to enjoy as we transition into warmer days ahead." (Web Site) www.MauiWowi.com
_____________________________________________________________________________________________________
Long John Silver's Conducts 'Fish You Were Here' Sweepstakes
Long John Silver's, America's Favorite Seafood restaurant, expects to be a big fish when it comes to seafood sales during Lent. From March 1 to April 16, Long John Silver's expects to sell more than 30 million pieces of seafood.
"Families love letting Long John Silver's take care of dinner during this time of year," said Katie Rooprai, Vice President of Marketing. "We are happy to do the cooking so families can spend more time together while eating quality seafood at a great value."
Long John Silver's has reintroduced its popular Fish You Were Here sweepstakes, this time with a fun "fish face" twist. The promotion runs through the Lenten season, a time when the company historically has seen up to a 75 percent increase in sales on Ash Wednesday alone. To enter the sweepstakes customers simply take a selfie making a fish face and upload it to LJSelfie.com. Participants are encouraged to use any Long John Silver's restaurant as a backdrop or Long John Silver's products as props. The grand prize is a week-long trip for a family of four to three Orlando-area major theme parks. (Web Site) www.ljsilvers.com
_____________________________________________________________________________________________________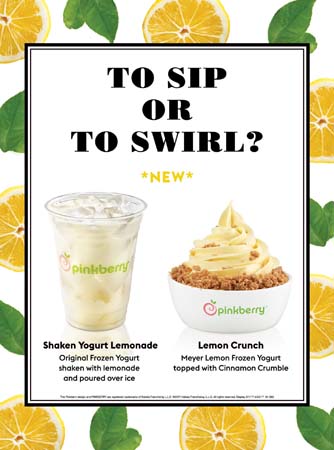 Pinkberry Offers Two New Lemon Flavored Treats
Pinkberry® is shaking things up with a new, fresh squeezed flavor just in time for spring. Meyer Lemon frozen yogurt will be available beginning March 1, for a limited time. Meyer Lemon frozen yogurt is a tart citrus flavor that can be topped with sweet cinnamon crumble to create a featured combination called Lemon Crunch. For those who crave a delicious, mouthwatering refreshment, Pinkberry has also launched the Shaken Yogurt Lemonade. The new drink is made by combining Original Tart frozen yogurt with Lemonade, that's then shaken and poured over ice.
"With spring in the air, Pinkberry is excited to squeeze two new items into our lineup for guests to enjoy," said Laura Vandevier, director of marketing for Pinkberry. "They're going to love the Meyer Lemon frozen yogurt, which provides the perfect balance of fresh citrus with a delightful sweetness, while the Shaken Yogurt Lemonade is a refreshing spring beverage that is sip-ly delicious." (Web Site) www.Pinkberry.com
_____________________________________________________________________________________________________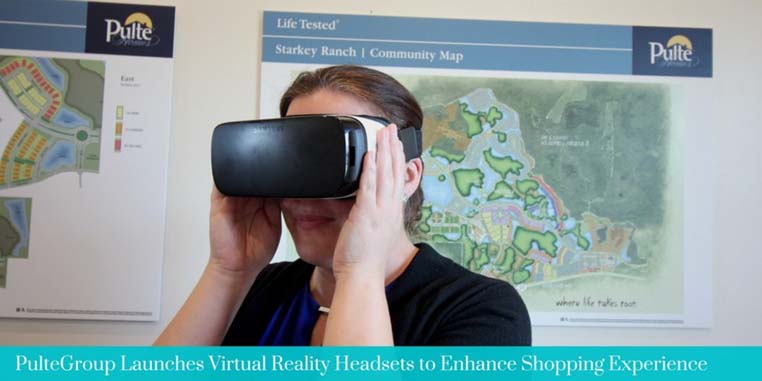 PulteGroup Introduces Virtual Reality Headsets To Expand Consumer Experience
When Shopping For A New Home
Virtual reality is no longer just for computer games, as virtual reality headsets are the newest tool to help consumers select a new home from PulteGroup, one of the nation's largest homebuilders. Homebuyers can now don goggles and take a virtual tour of their potential future home at PulteGroup's Starkey Ranch community near Tampa, Florida, and at its active adult community The Retreat at Carmel in Carmel, New York.
"The VR experience is a phenomenal selling tool, especially with a new community like Starkey Ranch that still has its model homes under construction," said Sean Strickler, division president for the West Florida operations. "The breathtaking views of our home sites speak for themselves, but consumers want to see the inside of our homes and virtual reality can make that happen. With a headset, guests can see the home's features and get a sense of how the spaces will feel like as they 'walk' through them. The technology allows potential buyers to really experience the home, which makes them feel much more comfortable with their purchase decision."
Interested buyers can visit the sales center to experience the virtual tour on a big screen TV while using the goggles to walk around every space in the home. The goggles are plugged into the consumer's smartphone and experience it either in the sales center or even when they're home. (Web Site) www.pulte.com
_____________________________________________________________________________________________________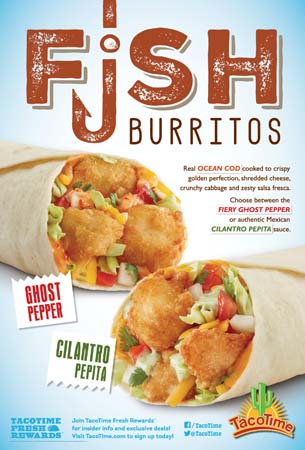 TacoTime Introduces Fish Burritos Featuring Two Tasty Sauces
TacoTime® is rolling out two new fish burritos, featuring a choice of fiery ghost pepper or authentic Mexican cilantro pepita sauces. Fish burritos are available March 1, for a limited time. The Ghost Pepper and Cilantro Pepita Fish Burritos are both made with real ocean cod, cooked to crispy golden perfection and layered with shredded cheese, crunchy cabbage, and zesty salsa fresca. For an authentic taste, guests can enjoy the Mexican cilantro pepita sauce and for those looking to add some heat, the fiery ghost pepper sauce will do the trick.
"It's all about choices at TacoTime, which is why we are excited to provide two deliciously fresh options for seafood lovers," said Julie Hoefling, director of marketing for TacoTime. Whether you are looking for a more authentic flavor or like it all spiced-up, our new fish burritos are sure to satisfy your cravings." (Web Site) www.TacoTime.com
_____________________________________________________________________________________________________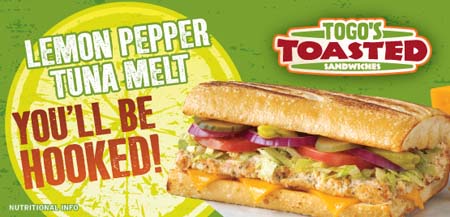 Togo's Brings Back Popular Lemon Pepper Tuna Sandwich For Limited Time
Togo's Eateries, LLC, the "West Coast Original" known for its big, fresh, and meaty sandwiches, is bringing back its popular Lemon Pepper Tuna Sandwich. The flavors are perfect for spring and a great seasonal alternative.
To freshen the deal, participating Togo's locations are offering a regular Lemon Pepper Tuna Sandwich and 22oz. fountain drink for just $6.50 on Fridays. The Lemon Pepper Tuna Sandwich starts with 100% Albacore tuna, seasoned with tangy lemon and cracked black pepper, then hand-mixed with diced celery, red onions and lite mayonnaise. Guests can find Lemon Pepper Tuna at all of Togo's 242 locations for a limited time only.
The fresh and zesty Lemon Pepper Tuna sandwich comes on Togo's Classic White bread and is made the Togo's Way with crisp iceberg lettuce, tomatoes, sweet red onions, tangy pickles and topped with traditional pepperoncini. For Tuna Melt lovers, the Lemon Pepper Tuna Melt comes on Sourdough bread. It is toasted to perfection with melted Cheddar cheese and then topped the Togo's Way. (Web Site) www.togos.com
_____________________________________________________________________________________________________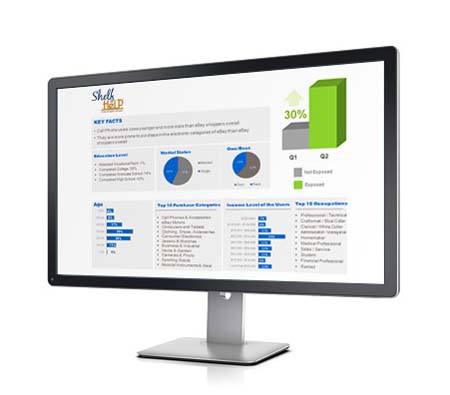 Triad Retail Media Launches Shelf Help Interactive Content Advertising Solution
Triad Retail Media, the global leader in digital retail media, has launched Shelf Help, a managed service for brands that enhances their product pages to build engagement and drive conversion. The solution encourages consumers on the path to purchase to interact with content, setting brands up for increased sales, successful product reviews and social media chatter through more enriched customer experiences.
Shelf Help balances all of the traffic-driving media to product pages. It is a way for brands to take full advantage of their investments, bringing a digital associate into the shopper experience to turn more browsers into buyers. Additionally, it helps solve for retailer pain points, such as returns and negative reviews, by reducing product misunderstanding.
"Typically, shoppers spend 80 percent of their time on a product page above the fold. At its core, Shelf Help amplifies and enhances what retailers are already doing by giving brands multiple options to tell their story," said Eric Meth, SVP, Product Strategy & Development at Triad Retail Media. "Instead of capturing an audience with a single tactic, brands can now take product information to the next level to keep shoppers engaged and see their return to the retailer grow four times more than static experiences." (Web Site) www.triadretail.com
_____________________________________________________________________________________________________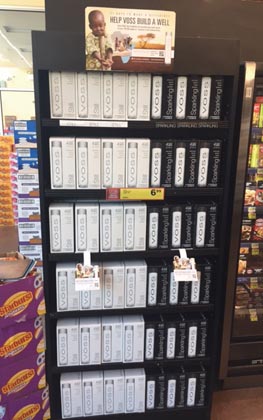 VOSS Water Of Norway Launches 31 Days To Make A Difference Program
VOSS Water of Norway understands the challenges faced by communities with little or no access to clean water. To address this issue, Voss Foundation was founded by the directors of VOSS of Norway ASA as an independent non-profit organization, which addresses the availability of clean, safe water resources and hygiene in Sub-Saharan Africa. The 2017 31 Days to Make a Difference program marks the fifth year that VOSS Water has supported Voss Foundation's mission.
The theme "Help VOSS Build a Well," is brought to life in store with compelling merchandising including modular stackers, danglers, cooler clings, racks and a QR code shoppers can scan to learn more about the foundation's work and donate if they choose.
In addition, VOSS has teamed up with two socially conscious retailers, Smart & Final in the west and Jewel-Osco in the mid-west. These chains will participate in a program to help build wells in Sub-Saharan Africa. Shoppers will see special displays that call out the retailer's name using "Help VOSS Build a Well." (Web Site) www.vossfoundation.org
_____________________________________________________________________________________________________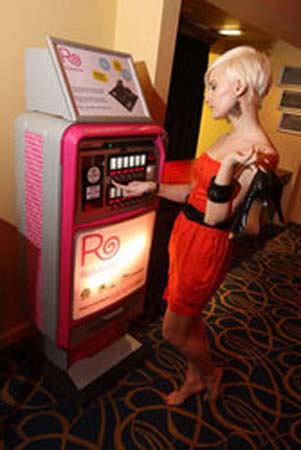 The Venders To Manufacture And Market Kiosks For Rollasole USA
The Venders (www.the-venders.com), an innovative vending and automated retailing manufacturer featuring systems designed and built in America, has been selected as the exclusive provider of custom kiosks to Rollasole USA.
Rollasole's revolutionary roll-up design allows women to replace their work or evening shoes in an instant. Perfect for spontaneous nights out, traveling, trade shows, or the dreaded walk to and from work – Rollasoles are the on-the-spot savior for sore feet.
The Venders developed a customized, space-saving design, so that the Rollasole kiosk can be placed in virtually any location, including airports, hotels, convention centers, nightclubs and theme parks. The Rollasole kiosk is already successfully operating in over a dozen locations in Las Vegas, including the Cosmopolitan, Hard Rock, Venetian, and Wynn hotels.
"The machines are doing phenomenal business in Las Vegas," said Bryan Ross, Partner in The Venders. "We expect that the Rollasole system will generate tremendous interest throughout America, wherever women want a break from standing and walking in their heels all day long." (Web Site) www.the-venders.com
_____________________________________________________________________________________________________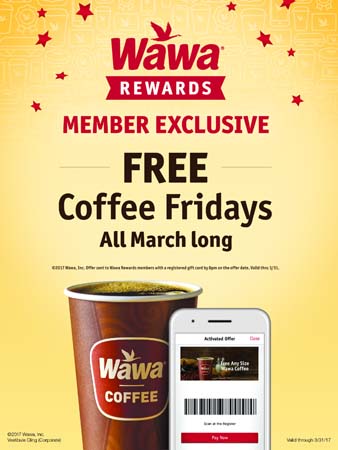 Wawa Brings Back 'Free Coffee Fridays' In March For Wawa Rewards Members
Wawa is about to give its Reward members a whole new reason to say "thank goodness it's Friday!" Wawa Inc. is bringing bsck "Free Coffee Fridays," offering everyone with a Wawa Rewards membership five free days of coffee — during every Friday in the month of March. This offer continues to make connecting with Wawa through its mobile app and Wawa Rewards program more rewarding and convenient — especially for coffee lovers! The promotion builds on the success of the Fall "Free for All" promotion when more than 10 million rewards were distributed to Wawa Rewards members! The March "Free Coffee Fridays" promotion will be Wawa's largest Wawa Reward giveaway yet — with millions of coffee rewards planned for distribution.
"We are thrilled to bring back 'Free Coffee Fridays' building on the success of the Fall program," said Dena Pizzutti, Manager of Relationship Marketing. "Our members love the variety of our rewards, but coffee is definitely the favorite!" (Web Site) www.wawa.com
_____________________________________________________________________________________________________
Bugaboo Brings Renowned French Graphic Artist, Niark1's, Signature Monster Designs To Strollers
Global mobility company Bugaboo has launched a new limited-edition collection, Bugaboo by Niark1. Designed in collaboration with the visionary French underground artist, the "Monsters on the Move" designs bring Niark1's signature, playful monsters to life on Tailored Fabric Sets and Breezy Sun Canopies for all Bugaboo strollers. Niark1's exciting shapes and colors make a bold statement against contrasting black fabric. With designs on both the outside and underside of Bugaboo's Tailored Fabric Sets, both parents and their little ones will be able to enjoy these alternative masterpieces. For warmer weather, the "Monsters on the Move" print makes an appearance on the petrol blue Breezy Sun Canopy with a gang of summer-ready monsters.
"By treating the original Bugaboo stroller as a blank canvas, we have been able to work alongside some extraordinary creatives and brands from all over the world to offer parents something new and unexpected," said Madeleen Klaasen, chief marketing officer, Bugaboo International. "Our collaboration with Niark1 gave him the freedom to create something for a completely new audience and continues Bugaboo's legacy of creating bold and unique designs that parents gravitate towards." (Web Site) www.bugaboo.com
_____________________________________________________________________________________________________


_____________________________________________________________________________________________________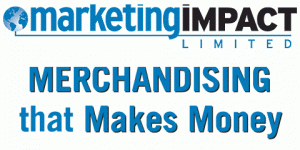 _____________________________________________________________________________________________________

_____________________________________________________________________________________________________
CLASSIFIED ADS
_____________________________________________________________________________________________________
CLICK ON IMAGE TO VIEW DIGITAL EDITION
_____________________________________________________________________________________________________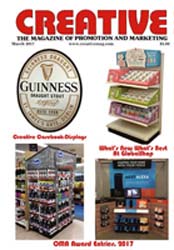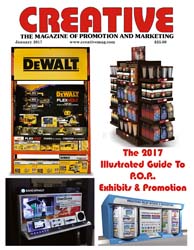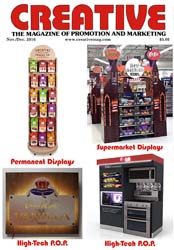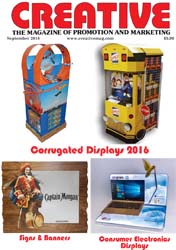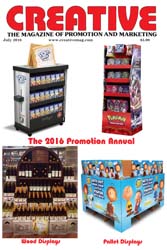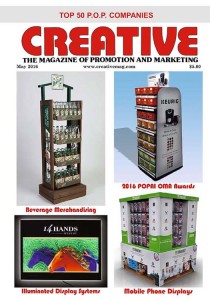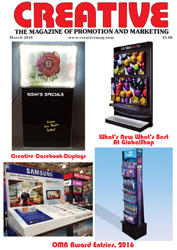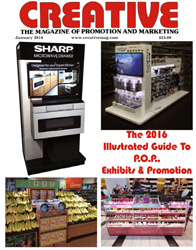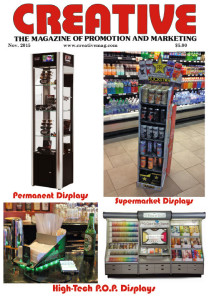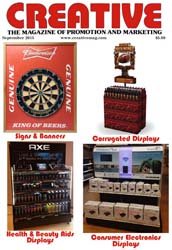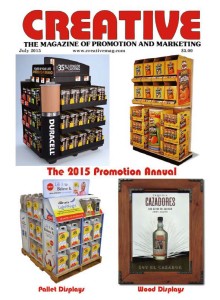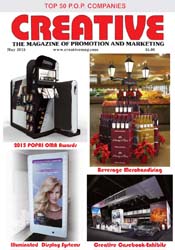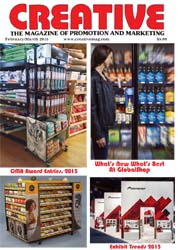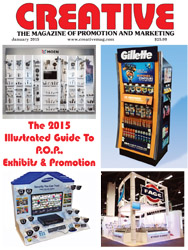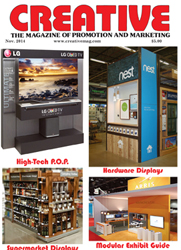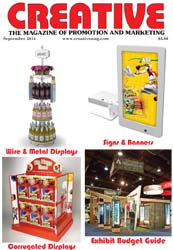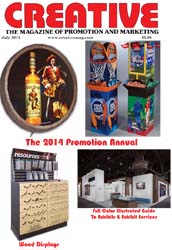 MAY 2014 ISSUE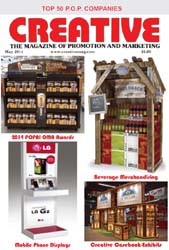 MARCH 2014 ISSUE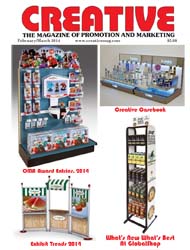 JANUARY 2014 ISSUE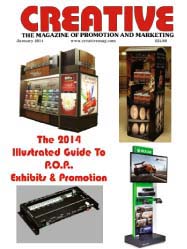 NOVEMBER 2013 ISSUE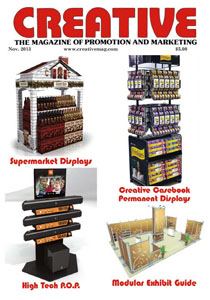 SEPTEMBER 2013 ISSUE
MAY 2013 ISSUE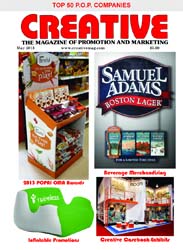 MARCH 2013 ISSUE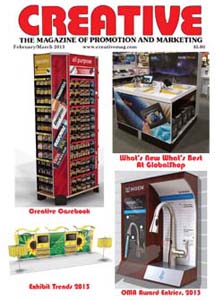 JANUARY 2013 ISSUE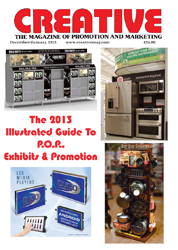 NOVEMBER 2012 ISSUE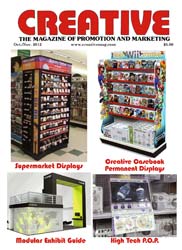 SEPTEMBER 2012 ISSUE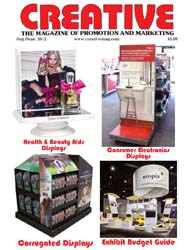 JULY 2012 ISSUE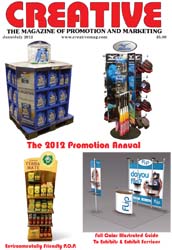 MAY 2012 ISSUE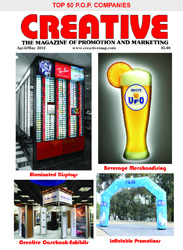 JANUARY 2012 ISSUE