______________________________________________________________________________________________________


______________________________________________________________________________________________________

______________________________________________________________________________________________________


______________________________________________________________________________________________________


______________________________________________________________________________________________________

______________________________________________________________________________________________________


______________________________________________________________________________________________________

______________________________________________________________________________________________________


______________________________________________________________________________________________________

______________________________________________________________________________________________________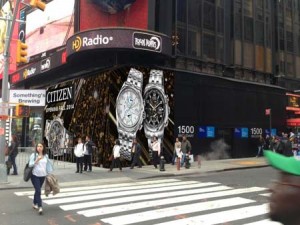 Citizen Watch Company Opens Flagship Store In Times Square, NYC
Citizen Watch Company, the U. S. industry leader in the mid-priced watch market, has debuted the brand's global flagship store in Times Square, New York City. Located at 1500 Broadway, this will be the first Citizen Watch global retail concept store in North America. "It's an exciting time for Citizen as we open our flagship store in New York and also launch our new BETTER STARTS NOW brand campaign," said Jeffrey Cohen, President of Citizen Watch Company of America. "Leveraging the strength of our proprietary Eco-Drive light powered technology where watches never need a battery, Citizen is poised to build on our success and accelerate our growth." "With over 1,300 square feet, the new store will also give Citizen the opportunity to feature our full range of offerings, from watches with our groundbreaking Eco- Drive Satellite Wave technology; to our sport enthusiast's Promaster Series for diving and hiking; to our stylish new collections of women's watches, set with diamonds. We anticipate that the store will enhance consumer appreciation for the brand on a grand scale," Cohen continued. Citizen hired New York based architectural firm Mapos LLC to design the store, and the opening is planned. (Web Site) www.citizenwatch.com
______________________________________________________________________________________________________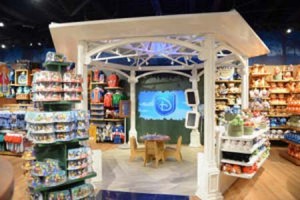 Disney Store Opens Newly-Designed Location At Menlo Park In Edison, NJ
Disney Store is celebrating the grand opening of its newly-designed store at Menlo Park in Edison, New Jersey. A premier retail destination, Disney Store offers a unique, high quality selection of Disney, Marvel and Star Wars product while delivering a magical and immersive shopping experience through its Cast Members, who are dedicated to making every Store visit memorable. Complemented by DisneyStore.com, which is available 24 hours a day, the new Store design features storytelling elements that allow guests of all ages to interact with their favorite characters in unique ways. Unique to the Menlo Park location, as guests enter the store and look above, they will see a customized skyline incorporating local landmarks, classic Disney features and magical storytelling moments. The Pixie Dust Trail guides guests through "Storytelling Neighborhoods" featured on either side of the path, highlighting favorite Disney, Marvel and Star Wars characters. The Disney Princess Neighborhood is home to the Disney Princess Castle, bringing the stories of the brave, kind and adventurous Disney Princess characters to life through costumes, accessories, dolls and more. Disney Store's signature Magical Trees line the Pixie Dust Trail, and are an integral part of the immersive storytelling experience, with iconic characters hidden throughout the overlapping patterns of blue foliage.
The Disney Store Theatre is found at the end of the Pixie Dust Trail, where guests can choose from an ever-changing library of over 50 different clips consisting of Disney, Marvel and Star Wars film trailers, film clips, music videos, classic animation and more. From the storytelling elements in the in-store design and exclusive product assortment, to Cast Members dedicated to making every Store visit memorable, Disney Store creates magical moments for guests of all ages. "Disney Store creates a truly authentic and immersive Disney experience, rich in storytelling and magical moments," said Jonathan Storey, vice president, Disney Store North America. "We are delighted to be opening a newly-designed location in Edison to offer a unique and engaging shopping destination for guests of all ages to enjoy." (Web Site) www.disneystore.com
______________________________________________________________________________________________________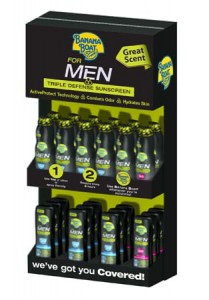 Banana Boat Sun Care Expands Portfolio Of New Sunscreen Offerings For The Entire Family
Energizer Personal Care, the makers of Banana Boat® brand sunscreen, has made availabile four new products in mass grocery and drug retailers nationwide: Banana Boat® Triple Defense Sunscreen for Men Lotion and Clear UltraMist®, Banana Boat® Kids Free Clear UltraMist® Sunscreen, Banana Boat® Sport Performance® Clear UltraMist® Sunscreen with Powerstay Technology™ and Banana Boat® Protect & Hydrate™ Sunscreen Clear UltraMist®. Each of the new Banana Boat® formulations provide strong protection for various sun care needs. "Banana Boat® is the brand that provides trusted protection and offers a product for everyone, which is further shown through our creation of a sunscreen line specifically for men, as well as the only alcohol-free, tear-free, sting-free kids clear spray," said Carla Luca, Senior Brand Manager of Banana Boat® brand sunscreens. "Each new innovation offers multi-skin benefits that go beyond UVA/UVB protection, which is important to today's shopper. For example, our Triple Defense Sunscreen for Men Lotion and Clear UltraMist® combat odor while hydrating the skin with a contemporary masculine scent, so men can be confident in their sunscreen choice." (Web Site) www.bananaboat.com
______________________________________________________________________________________________________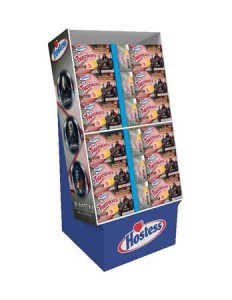 Hostess Brands And 20th Century Fox Celebrate The X-Men: Days Of Future Past Release With Hostess® X-Men Adventure Sweepstakes
Hostess Brands and 20th Century Fox are inviting consumers to celebrate the May 23rd theatrical release of X-Men: Days of Future Past with the Hostess X-MEN Adventure Sweepstakes, offering fans the chance to win eXtreme prizes, and the limited-time introduction of eXtreme Crème Twinkies in new Blue Raspberry and Strawberry Blast flavors. The grand prize is an action-packed trip for four to Montreal, where X-Men: Days of Future Past was filmed. The grand prize trip includes eXtreme fan adventures such as rock climbing, speed boating and a high-flying trapeze experience. Beginning in early May, fans can visit local retailers and grocers to find multipacks of Hostess eXtreme Crème Blue Raspberry flavored Twinkies and Strawberry flavored Twinkies, original Twinkies and Chocolate CupCakes featuring promo codes and detailed information about the sweepstakes. Spark Alliance Marketing served as the agency that worked with Hostess and 20th Century Fox on the concept, strategy, and execution of the promotion.
"Hostess Brands is excited to partner with 20th Century Fox to celebrate of the release of X-Men: Days of Future Past," said David Leavitt, Vice President of Marketing at Hostess Brands, LLC. "The newest installment of this franchise will be an incredible adventure for viewers. We can't think of a better way for X-Men fans everywhere to join the celebration than with our new limited edition eXtreme Crème Twinkie flavors and the chance to win great prizes." "Hostess and X-Men are both iconic American brands and we are excited to be able to bring them together in a fun and engaging way," said Zachary Eller, Senior Vice President, Marketing Partnerships, 20th Century Fox. (Web Site) www.hostesssnacks.com
______________________________________________________________________________________________________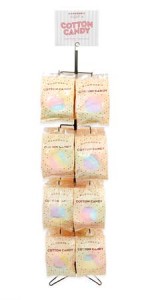 Hammond's Displays New Cotton Candy
Hammond's Candies has taken a legendary fairground and circus treat and made it simple to enjoy anytime. Hammond's Cotton Candy stays melt-in-your-mouth fresh in the company's signature packaging, making it easy to grab from store shelves. Each package includes three unique, distinct flavors — banana, cherry and blue raspberry – carrying on Hammond's tradition of applying a modern twist to a nostalgic candy. Hammond's is using in-store displays and packaging to showcase the "specialness" of its Cotton Candy.
"Everyone loves cotton candy and we thought it was about time to make it available without a ticket to the circus," said Andrew Schuman, Hammond's president and CEO. "The flavors are rich and fun and it's all wrapped up in great-looking packages. We think it's just the right amount of reinvention of a classic." A Denver staple since 1920, Hammond's is renowned for its beautiful, high quality and inventive candies that pay homage to tradition, but wake up taste buds with fun flavors and formulas. Hammond's Cotton Candy joins a diverse selection of candies that includes the classic Mitchell Sweet (caramel-wrapped marshmallows), award-winners such as the Peanut Butter and Jelly Sandwich Chocolate Bar and the company's signature hand-pulled lollipops and candy canes. (Web Site) www.hammondscandies.com
______________________________________________________________________________________________________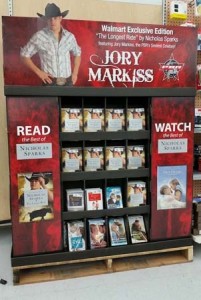 Nicholas Sparks' Novel Displayed At Walmart
The paperback edition of "The Longest Ride," the latest No. 1 New York Times bestselling novel by author Nicholas Sparks, which is centered around a fictional cowboy who competes with the Professional Bull Riders (PBR), is now being featured on in-store displays at Walmart stores nationwide. Last year, timed to the hardcover publication of "The Longest Ride," PBR worked with Nicholas Sparks' publisher Grand Central Publishing and Walmart on a special contest allowing fans to vote for the PBR bull rider they thought was the sexiest cowboy and should appear on the Walmart exclusive trade paperback cover. The fans selected Jory Markiss as the winner. All of the photos from the contest, which were turned into a calendar, also appear in the book. "Nicholas Sparks captured the essence of a PBR bull rider with his character Luke Collins," said Sean Gleason, PBR COO. "The opportunity to have 12 of PBR's top cowboys associated with the exclusive paperback edition at Walmart is another great milestone in our partnership." (Web Site) www.nicholassparks.com
______________________________________________________________________________________________________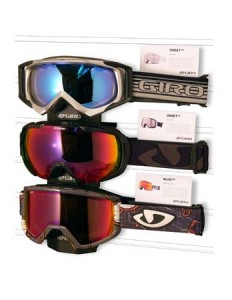 Giro Goggles On Display
Giro, an Easton Bell Sports brand, is using these new slat wall and countertop displays for its ski and snowboard goggles. Concept Designs was asked to design a "stacker" that could function alone on slat wall, on a countertop, or in a display case. The "stacker" also needed to connect to one or two other "stackers" to create a vertical array. Concept Designs designed a molded ABS plastic bracket that supports the goggle and presents the strap graphics. A slot in the arm supporting the strap accommodates removable graphic Feature Benefit cards. The Giro logo is pad-printed on the front lip. The Giro logo icon is molded into the back face and the strap arm. Each individual bracket can function alone or can be combined by clicking into a slot at the top of the bracket.The brackets have been distributed to specialty retailers around the world. Concept Designs, headquartered in Palo Alto, California, is a leading provider of innovative, custom retail display solutions. (Web Site) www.popconcepts.com
______________________________________________________________________________________________________
La Quinta Inns & Suites Launches Ready For You™
Whether on the road for business travel or leisure, many travelers find it frustrating to arrive at the hotel only to discover their room is not ready. To help make guests feel assured and to provide a travel convenience, La Quinta Inns & Suites has launched another hotel industry first with Ready For You™ alerts designed to notify guests the instant their room is ready for check-in on the day of arrival. Available only when booking a room on LQ.com, guests can select a time window indicating their arrival at the hotel and choose to receive either an email or text message alert. Then on the day of arrival, the alert will be sent letting the guest know the instant their La Quinta room is Ready For You™. With this new feature, the room will be waiting for the guest instead of the other way around. "This innovation is the result of consumer research conducted with La Quinta Returns members who said they would value this type of service and assurance," said Julie Cary, Chief Marketing Officer for La Quinta. "Along with LQ Instant Hold™, where travelers can instantly reserve a room while on the road for up to four hours using only their mobile phone, Ready For You™ is yet another example of La Quinta's innovative spirit and commitment to bringing new ideas that ease travel planning and provide additional assurance . . . even on the day of arrival."
______________________________________________________________________________________________________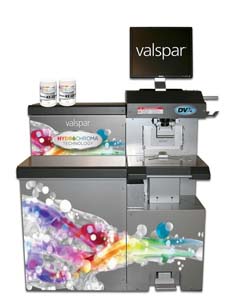 Valspar And Lowe's Unveil Super Premium Paint + Primer With Unsurpassed Durability, Color Accuracy And Coverage
Valspar and Lowe's introduce Valspar Reserve Paint + Primer with HydroChroma Technology, a groundbreaking, super premium paint designed to revolutionize the way consumers paint their homes. Created to deliver durability that stands up to real-life applications, Valspar Reserve resists more staining, scrubbing and fade than any other paint on the market today. To offer the new HydroChroma Technology colorant, Lowe's upgraded the technology at every paint desk in stores nationwide. The new, state-of-the-art paint tinters and the Reserve paint formula together are exclusively designed to offer premium durability, while simultaneously providing enhanced color-matching capabilities to guarantee consumers find their perfect color. "Consumers told us durability is the number one attribute they're seeking in a premium can of paint," said Heidi Petz, vice president marketing, Valspar. "We launched Valspar Reserve to provide consumers with high quality and long-lasting color to ensure their homes stay as beautiful as the first day they painted-no matter what life throws at their walls."
______________________________________________________________________________________________________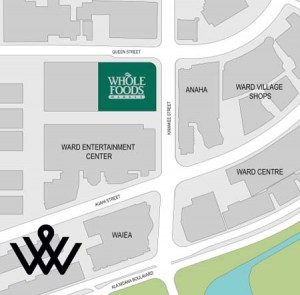 Whole Foods Market Opens Flagship Store In Honolulu At Ward Village
The Howard Hughes Corporation| and Whole Foods Market plans for a 50,000 square-foot flagship Whole Foods Market in Honolulu at Ward Village. Whole Foods Market in Ward Village will be the company's largest location in Hawaii and will occupy the ewa makai corner of Queen Street and Kamake'e Street as part of a mixed use development. The project is slated to begin construction in 2015 with completion expected in 2017. "As a company that has a strong commitment to caring for and supporting the local communities we serve, Whole Foods Market is pleased to officially announce our flagship Honolulu store in the vibrant community of Ward Village," said Patrick Bradley, President, Southern Pacific Region of Whole Foods Market. "As we reach six years in the Hawai'i market, we look forward to serving both current and future shoppers with the addition of a Whole Foods Market at Ward Village." The flagship location will support local farms and producers and will offer the best selection of quality local and superior organic products available. As Hawaii's only LEED-ND Platinum-Certified project and the largest neighborhood development in the country to receive such a prestigious certification, the core values of Ward Village and Whole Foods Market are well-aligned.
______________________________________________________________________________________________________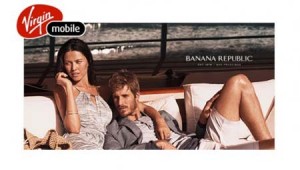 Banana Republic Added To Virgin Mobile's Member Benefits Line-Up
In the world of style where fashion waits for no one, having the right deal, at the right time, can help any aspiring and style-focused consumer score must-have items first. Virgin Mobile unveiled a new partnership with Banana Republic that will offer Virgin Mobile Members the newest looks from the iconic San Francisco brand, for less. Through December 31, Virgin Mobile Members will receive 20 per cent off any one full-priced item at Banana Republic stores across the country. "We're thrilled to have Banana Republic as a Member Benefits partner," said Joseph Ottorino, managing director, Virgin Mobile Canada. "Our Members can't get enough of our current fashion promotions and we know our Members will love receiving deals on the modern and classic pieces that Banana Republic is known for." "As a global brand, Banana Republic represents a modern approach to style, living and a state of mind which makes this partnership with Virgin Mobile a natural one," said Catherine Sadler, Banana Republic Global Chief Marketing Officer. "We're excited to now offer Virgin Mobile Members exclusive experiences that are just for them, including access to the must-have additions to their wardrobe."
______________________________________________________________________________________________________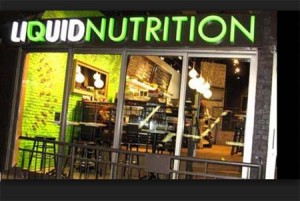 Liquid Nutrition Opens Its First Store In The United States
Liquid Nutrition Group, a growing, hybrid retailer of functional beverages, fresh pressed juices, vitamins and supplements, plans to open its first flagship location in the United States in Beverly Hills, California, July 14th. The Beverly Hills store, which is a Corporate store, will serve as the company's flagship location to showcase the brand for consumers as well as for prospective franchisees. "We are very excited about the opening of our new store in Beverly Hills. We believe that California is the ideal market in which to launch our brand in the United States as consumers there are very health conscious, and the climate is well suited to maximize the sales of the types of products that we make and sell at Liquid Nutrition," said Chantal Chamandy, President and Chief Marketing Officer.
______________________________________________________________________________________________________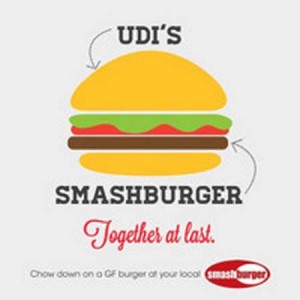 Smashburger Launches New National Partnership With Udi's Gluten Free
Smashburger, the rapidly expanding better burger restaurant concept, has partnered with Udi's Gluten Free, rolling out a gluten-free bun offering at all U.S. Smashburger locations. "Practicing a gluten-free diet is an emerging consumer trend, and Udi's is the clear quality leader in the gluten-free category," said Tom Ryan, Founder and Chief Concept Officer of Smashburger. "The addition of Udi's gluten-free buns fits in well with our strategy of marketing to consumers looking for healthy menu options."
"Smashburger offers a great tasting burger because of its unwavering commitment to premium ingredients," said Denise Sirovatka, Vice President of Marketing for Udi's. "By adding Udi's buns to its menu, Smashburger is making an American classic available to consumers who are choosing gluten-free."
______________________________________________________________________________________________________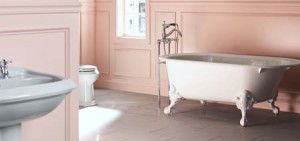 Kohler And Benjamin Moore Create Collaboration In Full Color
When it comes to color, Kohler Co. and Benjamin Moore know the impact it can have on enhancing a space-as well as the process homeowners undergo to pick the perfect palette. To aid homeowners and members of the trade through the selection process, designers from both companies collaborated to create Collaboration in Full Color, an array of inspiring tools and content that help customers visualize and choose their styles, and then empower them to create it by providing a list of materials to transform that vision into reality.
These are the first three of a future series of creative environments, each including a kitchen and a bathroom, launched in this collaboration between Kohler Co. and Benjamin Moore: Southern Charm-Inspired by the rich and distinctive architecture of historic southern town, this elegant design palette pulls together soft pinks, saturated blues, cloudy grays and shining details for a look that's worthy of any home. Eastern Mist-Inspired by the swirling blend of misty colors that blur the lines of sea and sky on the eastern seaboard, this palette features the beautiful, pale shades of green and blue. Light woods and earthy tones add to the fresh and tranquil spirit of this palette.
Northern Roots-Even the well-worn, wind-beaten farmhouse has a uniquely wondrous beauty to it. Years of weathering reveal the varying hues of grays and taupes that inspired this palette of deep and complex neutrals, creating a beautifully mature feel.
Tristan Butterfield, Kohler's creative director, said, "Bold design with color happens a number of ways in the home-some bright and vibrant, others subtle and calming. Teaming up with fellow color leader Benjamin Moore will help us deliver livable color solutions to homeowners in innovative ways." Benjamin Moore's creative director Ellen O'Neill, said, "Collaboration in Full Color will produce the kinds of inspiring, yet easy-to-use tools and color palettes that designers and consumers have come to expect from Benjamin Moore and Kohler."
______________________________________________________________________________________________________
Consumer Cellular Expands Retail Presence Within 750 Sears Locations
Consumer Cellular is expanding its retail footprint in Sears stores nationwide for the third time since the partnership began in 2011. The retail expansion begins in May and includes a large interactive display, which provides customers with new smartphone offerings and additional color options for most devices. "Sears has been an excellent partner – helping Consumer Cellular with our expansion into new markets and enhancing our ability to reach more customers nationwide – and we are thrilled to continue our growth momentum across its 750 retail locations," said Consumer Cellular CEO John Marick. "This new display allows us to showcase a broader range of Consumer Cellular products for customers and provides the hands-on buying experience that can be important when choosing a cellphone to best fit a specific lifestyle."
______________________________________________________________________________________________________
HomeAdvisor And WallyHome Partner To Offer Comprehensive Home Monitoring And Maintenance Service
HomeAdvisor and WallyHome, the first connected home product powered by SNUPI Technologies, have partnered to launch Wally Concierge Service powered by HomeAdvisor. The new partnership marries WallyHome's sensor system with HomeAdvisor's network of 80,000 screened and customer-rated home improvement professionals to ensure that when WallyHome detects a problem they have immediate access to professional help. The WallyHome system pairs a Hub with wireless sensors, placed near appliances or in hazard-prone spaces, to create a seamlessly connected smart home platform. With the web and mobile app dashboards, users receive detailed information about their home including temperature and humidity readings, along with water leak alerts. With this new partnership, homeowners with the WallyHome system can use the Wally Concierge Service powered by HomeAdvisor to access immediate help from a professional in HomeAdvisor's network of 80,000 screened and customer-rated home professionals.
"The online dashboard is a source of valuable information for homeowners, giving them intelligent insight into their homes," explained Jacquelyn Jaech, vice president of marketing and sales at SNUPI Technologies. "Armed with this information, consumers now have the added benefit to be proactive in seeking professional help when they need it. Given their experience and reputation in the industry, HomeAdvisor was the natural choice for providing this resource to our customers."
"WallyHome offers homeowners a smart solution to protect their home from potentially expensive damage," said Adam Burrows, senior vice president of business and corporate development for HomeAdvisor. "Thanks to the HomeAdvisor partnership, homeowners using the WallyHome system get the added benefit of knowing that HomeAdvisor's network of 80,000 screened and customer-rated professionals is just a phone call away."
______________________________________________________________________________________________________
EXPRESS Introduces Factory Outlet Destinations
EXPRESS has opened its first factory outlet store at the Tanger Outlets National Harbor in Washington, D.C. The U.S. specialty retail apparel chain offering dual-gender fashion for going-out, casual and work, plans to open approximately thirty additional factory outlet locations throughout the U.S. in 2014. Merchandised to reflect the brand's modern, sexy and cool style, the outlet stores will offer an assortment of both women's and men's apparel and fashion accessories. The outlet customer will now have the opportunity to shop the brand at factory-affordable prices. "We are particularly excited about our outlet initiative which represents a new format for EXPRESS," said Michael Weiss, the chairman and chief executive officer of EXPRESS. "I'm very optimistic about this new part of our business and the associated growth potential."
The factory outlet concept supports the retailer's growth strategy of becoming more accessible to the twenty-something, fashion-conscious, yet price-sensitive customer. Recognizing the opportunity to capitalize on the ever-growing outlet business and capture a new customer base, EXPRESS plans to open stores at outlet destinations throughout the country in top markets including Chicago, Dallas, Detroit, Las Vegas, New York and more. "Factory outlets are an important growth initiative for EXPRESS, offering us a unique opportunity to acquire new customers by offering great fashion and quality at an amazing value," said Andrew Buck, vice president and general manager of outlets for EXPRESS. "We are thrilled to present the EXPRESS Factory Outlet as an accessible shopping experience for young fashion-forward women and men."
______________________________________________________________________________________________________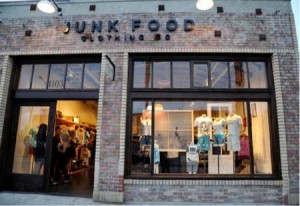 Junk Food Opens Flagship Retail Store
Delta Apparel has opened the 2,700 square foot flagship Junk Food retail store in Venice, California, offering its iconic Junk Food premium tees for men, women and children. The store will also carry a variety of third party brands that complement the Junk Food aesthetic. Jennifer Somer, President of Junkfood Clothing Company, said, "This store represents the exciting next step in the evolution of the Junk Food brand. Since its inception, Junk Food has evoked an aspirational lifestyle rooted in classic American references. This store gives us the opportunity to bring the brand vision to life in its entirety." The Junk Food creative team sought to create a union of vintage iconic imagery, modern interpretation and surprise technological twists to paint the perfect picture in its first ever retail location. Housed in a building from the early 1900′s located in a historically rich coastal village, the design of the flagship space was created to reflect both the heritage of the location and the Junk Food brand.
______________________________________________________________________________________________________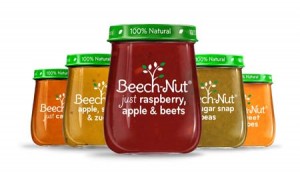 Beech-Nut Launches New Baby Food Line Completely Inspired By Homemade
Beech-Nut Nutrition Company has launched its new line of 100 percent natural baby food that includes new flavors inspired by real moms who try simple and adventurous ingredient combinations at home. These jars contain just real fruits and vegetables (and sometimes ancient grains and beans), and nothing else: no excess water, artificial additives or preservatives. The new line from Beech-Nut is the result of research that showed that moms are leaving the baby food aisle because their needs aren't being met. Instead, many moms are increasingly making baby food at home, where they feel more confident that the ingredients used are simple, wholesome and real. Many experiment with unique flavor combinations and incorporate "superfoods" like pomegranates, chia and quinoa to boost nutrition. Beech-Nut offers nutritious options like pomegranate, avocado and beets. Only the highest quality varieties of fruits and vegetables, like Honeycrisp apples, Bartlett pears, Marion blackberries, Hass avocados, Kent mangos and butternut squash are selected to go into the jars. Flavors include just sugar snap peas; just mango, apple & avocado; corn, black bean & amaranth; and beets, pear & pomegranate. "Our new line isn't baby food. It's real food for babies," said Jeff Boutelle, President, Beech-Nut Nutrition. "This new line shows moms that baby food can be better. Beech-Nut is transforming the baby food category by doing the right thing and getting back to real food like moms make at home. If our jar says just carrots on the label, not only will moms see the bright orange and thicker consistency like the purees they make in their kitchens, the ingredient list verifies that the only ingredient is carrots."
______________________________________________________________________________________________________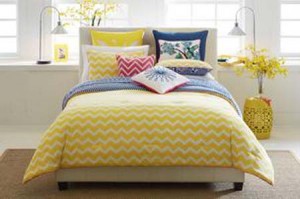 Cynthia Rowley Debuts Exclusive New Home Collection At Belk
Belk, Inc. is introducing CYNTHIA Cynthia Rowley for the home. These home items add to the already diverse offering of exclusive women's clothing, accessories, handbags and shoes currently available under the CYNTHIA Cynthia Rowley brand at Belk. The CYNTHIA Cynthia Rowley home collection lets customers experience fine linens and chic home decor with Cynthia's signature "wink" and creative use of bold color. Key items available in this line include: Beautifully detailed embroidered cotton comforter sets, Luxurious quilted cotton coverlets, Jacquard cotton sheet sets, Decorative pillows in bright colors and quirky patterns and Uniquely patterned tabletop and entertaining collection. "We are so excited to add this distinctive and trendy brand to our home offerings," said Kathryn Bufano, president and chief merchandising officer at Belk. "We believe this line will allow our customers to bring modern, Southern style into their homes in unique ways, and express personal style not only through their clothing, but through their decor."
______________________________________________________________________________________________________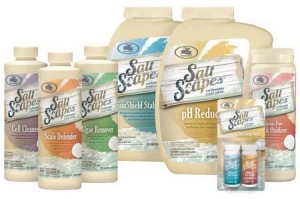 BioGuard Introduces Pool Care Line For Saltwater Pools
Over 1.3 million pool owners across the country agree that saltwater pools are one of the hottest new trends in backyard living. In fact, saltwater makes up 62% of new pool builds and 15% of the current pool market, according to 2013 research conducted for BioGuard, one of the nation's premier suppliers of pool and spa products. To meet the needs of this growing market, BioGuard has introduced SaltScapes™, a "salt-specific" product line featuring everything pool owners need to keep their saltwater sparkling and to protect their chlorine generator equipment and pool surfaces. "Saltwater pools have gained popularity as a simpler and gentler approach to pool care," says Joseph DeFuria, BioGuard brand manager. "Many pool owners feel they are less harsh on the skin and eyes, making backyard swim time even more fun for the whole family."
______________________________________________________________________________________________________
BLACK + DECKER Introduces Cordless Drill With AutoSense
This spring BLACK+DECKER is introducing the new 20V MAX Lithium Cordless Drill with AutoSense™ Technology, the first drill that is designed to intuitively understand when to stop screws flush with the work surface. Research has confirmed that do-it-yourselfers are frustrated with mechanical clutches. The 20V MAX Lithium Cordless Drill with AutoSense Technology instead has an automatic clutch that has proven to be three times more accurate than a mechanical clutch. Homeowners no longer need to experiment with trial and error to set the clutch. The 20V MAX Lithium Cordless Drill with AutoSense has two modes, drill and drive.
"After spending a lot of time observing and listening to homeowners, we discovered that most people are frustrated with the complexity and uncertainty of traditional mechanical clutches. We focused on making this drill/driver simple and intuitive – our goal for AutoSense Technology is to empower homeowners to complete DIY projects with more confidence and better results," said Matt Nestorick, group product manager for BLACK+DECKER.
______________________________________________________________________________________________________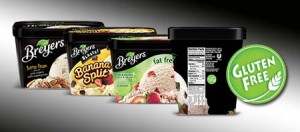 Breyers To Offer 36 Gluten-Free Flavors
Breyers will now offer 36 gluten-free varieties. After going through a gluten-free validation process, these Breyers varieties will feature a "gluten-free" claim, consistent with the FDA's rule on gluten-free labeling. "As a brand known for offering frozen treats for the entire family, we're happy to announce 36 of our popular Breyers varieties are now labeled gluten free," said Nick Soukas, director of ice cream for Unilever. "Now, people following a gluten-free diet can be sure that the flavors they know and love are compatible with their dietary needs."
______________________________________________________________________________________________________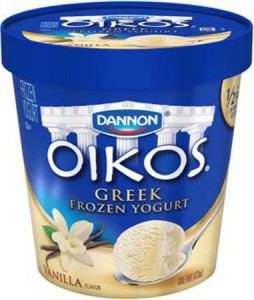 Dannon Oikos Introduces New Line Of Greek Frozen Yogurt
The Dannon Company is expanding into the frozen aisle just in time for summer, with the launch of Dannon® Oikos® Greek Frozen Yogurt. This new product offering, available in six delicious flavors, marks the brand's first move into the frozen for home consumption category. Frozen yogurt is the single largest driver of growth in frozen desserts. Dannon Oikos Greek Frozen Yogurt is available nationwide in pint containers and six delicious flavors including, Vanilla, Chocolate, Strawberry, Café Latte, Black Cherry, and Key Lime. "While the phenomenon of Greek yogurt continues to drive growth in the refrigerated section, the trend is just starting to expand into the frozen aisle," said Art D'Elia, vice president of marketing at The Dannon Company. "Oikos consumers are always looking for smarter alternatives that don't sacrifice the taste they love. Dannon Oikos Greek Frozen Yogurt delivers an incredible frozen taste experience with half the fat of regular ice cream and 6 grams of protein in every serving. In addition, Dannon Oikos Greek Frozen Yogurt contains active yogurt cultures and is an excellent source of calcium."
______________________________________________________________________________________________________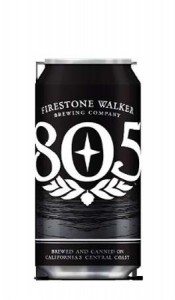 Firestone Walker's 805 Available In Aluminum Cans From Ball Corp.
Firestone Walker's 805 craft beer is now available in 12-ounce aluminum cans from Ball Corporation at locations along California's Central Coast. Firestone Walker, a craft brewery located in California's Central Coast, launched its 805 brand in 2013, and the signature 805 ale has since become a regional flagship. "Craft beer consumers are embracing cans, continuing to raise their profile," said co-proprietor Adam Firestone. "We also live and work in a place where people spend a lot of time outdoors – at the beach or pool, by the lake, on the golf course or going on hikes. Cans are a practical fit for the local lifestyle."
______________________________________________________________________________________________________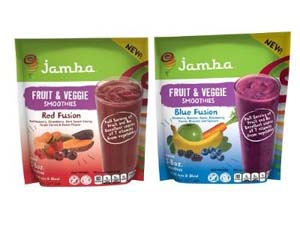 Jamba 'At Home' Smoothies Adds New Blue Fusion & Red Fusion Blends
Jamba® At-Home smoothie advances the fruit and vegetable smoothie trend with the addition of two new varieties of dairy-free, gluten free fruit and veggie blends. Blue Fusion and Red Fusion feature vitamin-rich vegetables, such as purple carrot, sweet potato, broccoli and spinach combined with naturally sweet fruits like dark cherries, strawberries, blueberries and apples. When blended together from the convenience of home, the newest Jamba Fusion smoothies offer a great tasting, refreshing blast of nutrition. Each package contains frozen fruit and vegetable blocks that, when blended with one cup of apple juice, make two, eight-ounce servings. Blue Fusion and Red Fusion will be available in the frozen section of grocery stores. "The smoothie has evolved from simple fruit and yogurt blends to full-on functional beverages featuring spinach, kale and other veggies that boost nutritional value," said Steve Sklar, senior vice president of marketing for Inventure Foods, Inc. "Unfortunately, this functional approach often comes at the expense of taste. That's not the case with our Fusion line of at home smoothie kits. In fact, these are some of the best-tasting smoothies we've ever developed, and they also happen to be dairy-free."
______________________________________________________________________________________________________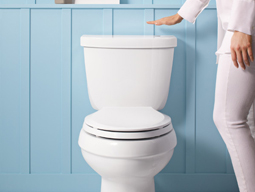 Kohler's New Touchless Toilet Technology Marks New Era In Toilet Flushing
Revolutionizing the way homeowners flush their toilets, Kohler Co. introduces the new Kohler Touchless toilet technology. True to its name, this new technology allows users to flush the toilet without making contact by using an innovative sensor instead of the traditional flush lever. Touchless works in a very simple manner: holding a hand over the tank lid directly above the sensor actuates the flush. The new Touchless technology is available in the iconic KOHLER Cimarron toilet as well as a retro-fit kit that will work with almost any single-flush toilet with a canister or flapper type flush. "In a recent study of 800 U.S. consumers, we found that 51 percent of people surveyed are paranoid about germs in the bathroom. When looking at that same sample group but focusing on moms with children, that number jumps up to 65 percent," said Brian Hedlund, marketing manager of Kohler toilets and bidets. "The Touchless flush is a great solution to this growing demand for increased hygiene in the bathroom."
______________________________________________________________________________________________________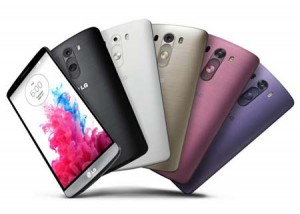 New LG G3 Smartphone Builds On Legacy Of Acclaimed G Series
LG Electronics has introduced its LG G3 smartphone, the successor to the company's popular LG G2. The all-new LG G3 will arrive in the U.S. later this summer in T-Mobile, Sprint, AT&T, Verizon, Best Buy and Best Buy Mobile specialty stores. Developed under the Simple is the New Smart concept, LG G3 is a culmination of consumer research based on LG's product development philosophy, Learning from You. The LG G3 was empowered with the best of what current technology has to offer, providing consumers with a user experience more ambitious than anything offered before by LG. "The smartest innovation in a fast evolving smartphone market is creating harmony between advanced technology and a simplified user experience," said Dr. Jong-seok Park, president and CEO of the LG Electronics Mobile Communications Company. "The LG G3 is the result of our effort to actualize that idea into a tangible product. And we are extremely pleased with the result."
______________________________________________________________________________________________________

New Amsterdam Spirits Grows Flavored Vodka Portfolio To Include Pineapple And Orange Flavored Vodkas
New Amsterdam Spirits, has expanded its portfolio with the additions of New Amsterdam Pineapple and Orange Flavored Vodkas. Like its existing flavored vodkas, both New Amsterdam Pineapple and Orange Flavored Vodkas are five times distilled for unparalleled smoothness and are made from the finest quality grains and fruit flavors. "In line with the New Amsterdam 'It's Your Town' ad campaign, the essence of the brand captures the feeling of ownership of your city, local pride, and the unabashed celebration of socializing," said Gerard Thoukis, Senior Director of Marketing at New Amsterdam Spirits. "With the introduction of New Amsterdam Pineapple and Orange Flavored Vodkas to the current portfolio, we are excited to give consumers a new way to enjoy New Amsterdam as they pursue a night out on the town."
______________________________________________________________________________________________________

Rayovac Introduces Two Dynamic Portable Charging Devices
Rayovac has introduced its Phone Boost 800 portable charging device and Car and Wall USB Power Chargers. Rayovac's Phone Boost 800 mobile device charger offers robust power and performance by providing instant power for Micro USB, Apple 30-pin and Apple LightningTM devices. The charger, which can be attached to a ring of keys, utilizes a lithium ion rechargeable battery that holds 800mAh of power to recharge a mobile phone for 150 minutes of additional talk time. The Phone Boost 800 can be recharged and used over and over to power mobile phones, digital cameras, portable gaming devices, MP3 players, and other USB rechargeable devices. Rayovac's Car and Wall USB Power Chargers have been designed with dual USB ports, making it possible to charge two devices simultaneously, including tablets. Providing travelers with fully-charged electronic devices that make emergency situations worry-free, these compact and powerful dual USB chargers have a maximum output of 3.4A and are compatible with all USB cables.
"We've created a winning combination of leading-edge technology and user friendliness with these new portable power devices that make it easy for anyone to charge their favorite devices anywhere they choose," said Harrison Smiddy, Senior Director of Global Product Marketing at Rayovac.
______________________________________________________________________________________________________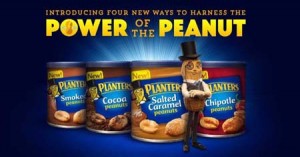 Planters Debuts New Salted Caramel, Cocoa, Smoked And Chipotle Peanuts
Planters has introduced four new powerfully delicious peanut flavors including salty-sweet Salted Caramel, indulgent Cocoa, fiery Chipotle and the rugged Smoked. Planters, known for its more than 100-year-old peanut history, tapped both culinary trends and fan feedback to develop the new sweet and savory varieties that will entertain taste buds while delivering six to seven grams of protein and at least four essential nutrients per serving. "These delicious flavors are unlike anything Planters has developed for peanuts before," said Peter Cotter, brand manager for Planters. "While the new six-ounce containers are the perfect size for sharing, we won't judge snackers for wanting to keep them in their own snack drawers."
______________________________________________________________________________________________________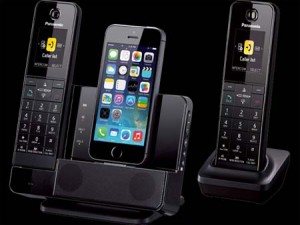 Panasonic Introduces New Dock Style Home Cordless Telephone
Panasonic has launched the KX-PRL262B Dock Style DECT telephone system which is compatible with iPhone 5/5s, iPod touch and iPad mini models with lightning connectors. The Panasonic KX-PRL262B Dock-Style combines traditional home communication with integrated home entertainment. The telephone system offers an array of unique features including the ability to play music through the built-in speakers, on-base phone charging and the ability to make and receive cell phone calls through the base handsets. The Panasonic KX-PRL262B Dock Style cordless telephone system uses the company's popular Link2Cell technology to connect a user's iPhone with the unit's handset via Bluetooth, allowing users to make and receive cell phone calls anywhere in the home using the handset. Panasonic's Link2Cell technology works with or without a landline.
______________________________________________________________________________________________________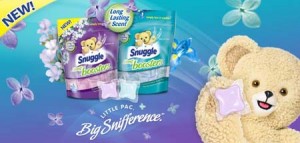 New Snuggle Scent Boosters™ Available In Single Pacs
New Snuggle Scent Boosters gives laundry a boost of freshness with an innovative convenient single pac. The pac infuses clothes with a long-lasting scent that gives a delightful boost to your laundry routine and lingers in your folded clothes for weeks. They are easy to use, with no mess, measuring or spills. Simply toss a pac into the washer drum before adding laundry, then add detergent and Snuggle® liquid fabric softener as you normally would. Snuggle Scent Boosters dissolve completely in all water temperatures and can be used with all types of fabrics including active wear and sleepwear. Snuggle Scent Boosters are available in two scents – Lavender Joy and Blue Iris Bliss™ – in the laundry aisle at retail outlets nationwide. Bibie Wu, Vice President of Marketing, Snuggle, said, "This innovative new product offers a combination of convenience, long-lasting freshness and sensorial delight that makes doing laundry an absolute pleasure."
______________________________________________________________________________________________________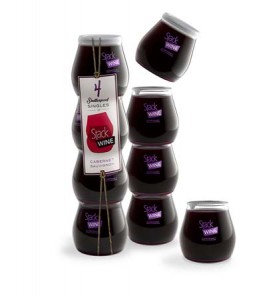 Stack Wine Unveils Stylish New Design
Stack Wine, the world's first and only bottle of wine that's pre-portioned into four ready-to-drink stemless wine glasses, launches an innovative new package design. Driven by consumer research, the new packaging introduces an entirely see-through outer sleeve to help consumers immediately recognize that each bottle of Stack consists of four prefilled "glasses" of wine. The result is a portable, lightweight, easy-to-use wine bottle that travels easily and doesn't require a corkscrew or glassware. Plus, wine lovers who are health-conscious will quickly realize that perhaps the greater value lies in Stack's inherent portion control. With Stack, consumers can have just one glass of wine anywhere, anytime, without the hassles and waste that come with traditional wine bottles.
______________________________________________________________________________________________________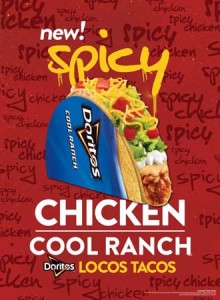 Taco Bell Debuts Its New Spicy Chicken Cool Ranch Doritos Locos Tacos
Taco Bell has launched its Doritos® Locos Tacos at Taco Bell® restaurants nationwide. The new taco features Taco Bell's NEW spicy shredded chicken on the inside of the popular Cool Ranch Doritos taco shell. The Spicy Chicken Cool Ranch DLT is the fourth offering within the brand's most successful product platform ever.
"The Doritos Locos Tacos continues to be widely popular, and after launching Nacho Cheese, Cool Ranch and Fiery DLT, we knew it was time to put a different twist on the menu item," said Chris Brandt, chief marketing officer, Taco Bell. "We've innovated on the outside and now we're innovating on the inside to make one of our best tasting tacos ever."
______________________________________________________________________________________________________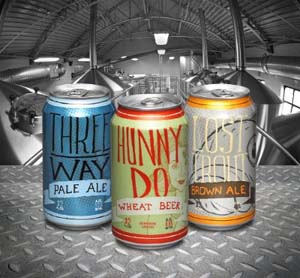 Third Street Brewhouse Launches Premium Craft Beers In Rexam Cans
Third Street Brewhouse–It's All About The Beer! has launched three of its craft beers in Rexam cans including Three Way Pale Ale, Lost Trout Brown Ale and Hunny Do Wheat Beer. Third Street Brewhouse beers in cans are currently available at select retailers in Minnesota, with plans for continued expansion. "We decided to can our craft beers because canning is our craft," said Doug DeGeest, vice president and general manager, Third Street Brewhouse. "Some of the best beers are in cans, and with our state-of-the-art canning facility, new brew house, and talented brewing staff, we are uniquely positioned to put our quality beers in a container that provides the best portability option."
______________________________________________________________________________________________________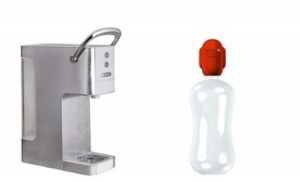 Sparkling Drink Systems Introduces Viberation Brand Through Partnerships With bobble And West Bend
Sparkling Drink Systems International (SDS), the Drinking Experience Company specializing in beverages and at-home carbonation products, has partnered with bobble and West Bend to introduce a range of on-the-go beverage solutions and at-home carbonation appliances under the Viberation brand. Sparkling Drink Systems' Viberation line is a range of appliances and portable beverage products which use a patented powered technology to deliver fizz, flavor and functional benefits all in one capsule, in just two easy steps (insert capsule and push to pierce) and with no CO2 cylinder. With Viberation, SDS has created a brand new proposition which merges the traditional soft drink category with the high-growth water enhancer and flavored & functional water segments, ultimately providing a healthier, customizable and portable solution for consumers. The line's single serve capsule approach, which allows consumers to create a wide range of fresh, sparkling and still beverages at home and on- the-go quickly, easily and consistently presents a huge opportunity in the beverage category as well as the traditional at-home carbonation category.
Chief Marketing Officer, Lauren Swarbrick, said, "The SDS one-pod solution has the technology in the capsule, not the delivery system; it is therefore not limited to use only with counter-top appliances."
______________________________________________________________________________________________________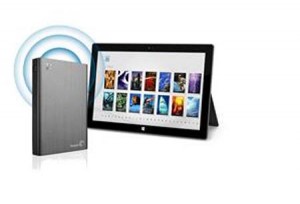 Seagate Introduces Family Of Wireless Solutions With New Enhanced Features
Seagate Technology announced that its Seagate® Wireless Plus mobile device storage now consists of a family of capacities at 500GB, 1TB and 2TB versions to suit every need along with integration with cloud services, such as Dropbox and Google Drive. The Seagate Wireless Plus storage is designed to expand beyond the limitations of mobile devices, such as smart phones and tablets. With capacities that are multiples beyond the highest storage available on these mobile devices, the Seagate Wireless Plus provides an ideal solution to stream your favorite HD video while freeing up precious space on an Android Tablet, iPad, iPhone, Android Smart Phone, Kindle Fire, Windows 8 computers and Windows RT tablets. Seagate Wireless Plus mobile device storage is accessed through the mobile Seagate Media app for Apple iOS, Android, Kindle Fire HD, and Windows 8 tablets.
______________________________________________________________________________________________________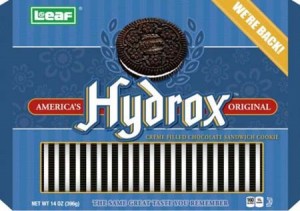 LEAF Brands Brings Back Hydrox Cookies
LEAF Brands® LLC, the candy and snack manufacturer known for bringing back the classic rocket pop, Astro Pops® and also known for launching the popular candy products, Farts® Candy and David's Signature Beyond Gourmet™ jelly beans, has acquired the Hydrox™ sandwich cookie trademark and will reintroduce the classic brand back into the market this year. Hydrox™ Cookies- Hydrox, known as the original sandwich cookie will be exactly like the original cookie which left the market in 2008.
______________________________________________________________________________________________________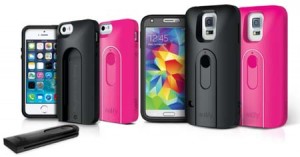 Selfy™ By iLuv With Built-In Wireless Camera Shutter, For The iPhone 5/5s And GALAXY S5
iLuv Creative Technology, the premier provider of the most comprehensive line of accessories for the mobile lifestyle, has introduced the selfy™ ecosystem, including the world's first Apple iPhone 5/5s and Samsung GALAXY S5 cases with a built-in wireless camera shutter. This one-of-a-kind product delivers the stylish protection consumers demand together with a wireless remote shutter to allow greater flexibility for capturing perfect selfies and group photos, anytime, anywhere. In addition, the remote shutter is integrated into the back of each case so consumers always have it with them and it pairs to the iPhone 5/5s or GALAXY S5 wirelessly via Bluetooth®. No app is needed. Because of the innovative design of the case, the ecosystem includes a variety of accessories to give users even more flexibility for capturing their favorite moments. "Over a million selfies are taken every day and most people struggle to take good ones. We realized that consumers need something stylish that would protect their iPhone 5/5s or GALAXY S5 and provide greater flexibility to take better selfies,"said William Otte, Senior Vice President of Sales and Marketing at iLuv Creative Technology.
______________________________________________________________________________________________________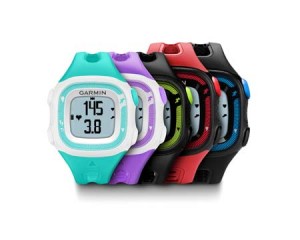 New Garmin® Forerunner® 15 GPS Running Watch Features Heart Rate And Daily Activity Tracking
Garmin International Inc., has introduced the Forerunner® 15 – an affordable GPS running watch with daily activity tracking for all fitness levels. Garmin Forerunner 15 keeps runners motivated by tracking distance, pace, calories, personal records, and heart rate. To make sure runners remain active between workouts, Forerunner 15 also incorporates daily activity tracking, counting steps and calories burned all day. It even alerts users when they've been sitting too long. Ideal for indoor and outdoor training, the optional foot pod2 accurately tracks treadmill runs. The Forerunner 15 inspires runners to lace-up and go, enjoying an easy to use four button user input, preset timer loop pages, stored personal records, and customizable data fields to fit their needs. Water resistant up to 50 meters, runners can easily view their current pace, with the option of selecting lap pace and average pace, come rain or shine. Forerunner 15′s auto lap function will motivate every mile by automatically alerting runners with a friendly beep and flash of the backlit screen when each mile is completed. When connected to a Mac® or PC, users can upload their activities to Garmin Connect™, a free online fitness community, to analyze training progress, set and track goals, and share activities with other Garmin Connect users or on social media sites. Forerunner 15 is available in black/green, teal/white, and violet/white in a small face and band width; and black/blue, and red/black in a large face and band width.
______________________________________________________________________________________________________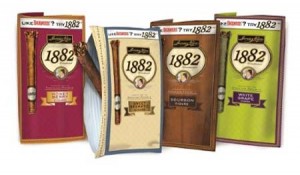 Garcia y Vega 1882 Rolled Leaf Cigar Now Available
Garcia y Vega has introduced the latest entry in mass market rolled leaf cigars, Garcia y Vega 1882. 1882, named for the year Garcia y Vega began making premium Dominican cigars, is a refined rolled-cigar made in the Dominican Republic using premium leaf and quality filler. Garcia y Vega 1882 will be available in four flavors, including Sweet Aromatic, Honey Berry, White Grape and Bourbon and features a re-sealable pouch to ensure each cigar is as fresh as the day it was made. "We are excited about our newest addition to the category," said Ryan Krasner, Brand Manager. "Rolled leaf, also known as rough cut, represents 27% of the small natural leaf segment and is growing over 20%. 1882 is a well-crafted mild cigar using all natural filler and rolled in an aged broadleaf to create a truly authentic cigar."
______________________________________________________________________________________________________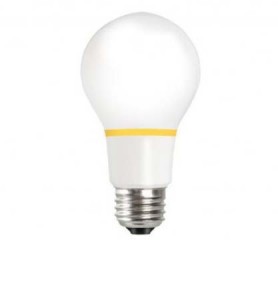 The Finally Light Bulb Company Debuts First Ever Acandescent™ Light Bulb
The Finally Light Bulb Company has introduced the first energy-efficient A type light bulb that truly replicates the familiar warm and reassuring glow of the now-banned incandescent bulbs that consumers love and miss. The Finally™ light bulb uniquely incorporates the same classic design of an incandescent bulb, provides the energy-efficiency consumers demand and produces light quality that LED and CFL bulbs cannot deliver at an affordable price. Using Acandescence™, new technology that is not LED-or CFL-based, the Finally™ bulb is the first light bulb made in the recognizable light bulb shape to actually reproduce the reassuring warmth and omnidirectional light of beloved incandescent bulbs. Ideal for indoor and outdoor use, Finally™ bulbs fit everywhere and work anywhere. Finally™ bulbs will soon be available in 60, 75 and 100 Watt Replacements.
______________________________________________________________________________________________________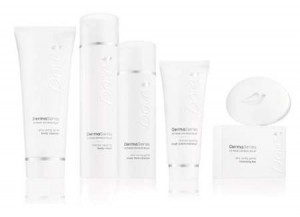 New Dove DermaSeries Provides Superior Skincare For Extremely Dry Skin
Dove, the global beauty brand, has introduced the new Dove DermaSeries, the first premium skincare line from the brand that offers women a full range of cleansers and creams for extremely dry, compromised skin. The skincare collection was developed in partnership with dermatologists and is most effective when used as a two-step daily regimen, providing both immediate relief and long-term skin barrier repair with continued use. Dove DermaSeries uniquely combines clinical efficacy with a superior sensory experience to finally provide women with a beautiful product they will enjoy using for their dry and compromised skin. "We are proud of the technology and innovation behind Dove DermaSeries," said Steve Miles, Global SVP at Unilever. "We believe the range offers genuinely superior skin benefits through products that both look and feel beautiful."
______________________________________________________________________________________________________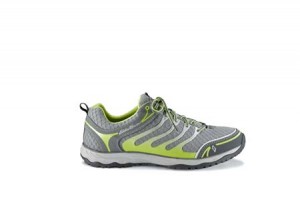 Eddie Bauer To Launch Exclusive Footwear Collection
After 94 years of inspiring and enabling adventure with premium outerwear, apparel and gear, Eddie Bauer is expanding its outfitting expertise to now include footwear. Set to debut in fall 2014, the new Eddie Bauer footwear collection utilizes cutting-edge technology and advancements in product engineering to offer the ultimate in performance, comfort, and durability — no matter the terrain. The fall 2014 footwear collection launches with six men's and seven women's styles. All styles feature ergonomic, cushioned insoles to offer the most stable, supportive fit, and the lightest, strongest midsoles to absorb the impact of every stride. With specialty designed outsoles exclusive to the collection, consumers are sure to have all-day comfort, no matter where their adventures take them. The collection debuts with the ultimate 24-hour adventure travel shoe, the Eddie Bauer Travex Full Circuit, available in both men's and women's styles. Mike Egeck, Chief Executive Officer for Eddie Bauer, said, "Eddie Bauer is committed to building innovative products focused on functionality and versatility. We aim to elevate the experience of adventurers, and our footwear is a natural extension of our outfitting mentality. We are confident this launch further solidifies Eddie Bauer's position in the outdoor industry."
______________________________________________________________________________________________________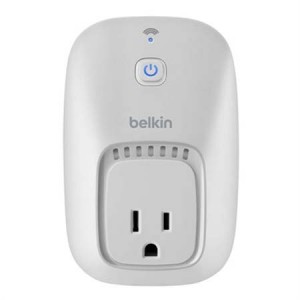 D-Link Introduces Wi-Fi Smart Plug
D-Link has introduced the Wi-Fi Smart Plug (DSP-W215), the company's first product in a new line of Connected Home solutions designed to bring the convenience and flexibility of mydlink to everyday household electronic devices. The compact and easy-to-use Wi-Fi Smart Plug allows users to monitor and control their home's electronic devices from anywhere. Using the free mydlink™ app for iOS® and Android™ smartphones or tablets, users can set power on/off schedules, turn devices on and off remotely and monitor energy usage at home or on-the-go. "The launch of the Wi-Fi Smart Plug represents a key moment for D-Link as we look to expand our offering of connected home solutions designed for consumers looking for a convenient way to automate their home and control their devices from their smartphones and tablets," said Daniel Kelley, vice president of marketing, D-Link Systems, Inc. "The Wi-Fi Smart Plug offers that convenience at an affordable price so customers can automate any range of devices in their home."
______________________________________________________________________________________________________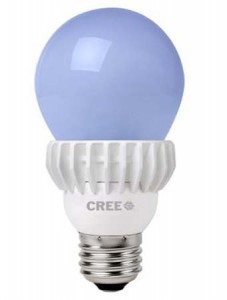 TW Series Cree LED Bulb Available In Home Depot Stores Nationwide
Less than one year after the successful launch of the TW (TrueWhite®) Series Cree® LED Bulb in California, Cree, Inc. is expanding the bulb's availability across The Home Depot® stores nationwide. Delivering an unprecedented Color Rendering Index (CRI) of 93, the TW Series Cree LED Bulb displays colors true and natural, ideal for use in kitchens, bathrooms and closets, where color quality matters most. "Expanding the availability of the TW Series Cree® LED Bulb is another example of Cree's commitment to driving 100 percent LED adoption, providing a no-compromise alternative to inefficient lighting with the industry's best color quality," said Norbert Hiller, Cree executive vice president, lighting. "The success of the TW Series Cree LED Bulb is proof that consumers will choose LED only when it's as good as or better than what's being replaced, with efficiency and lifetime benefits they've never had before."
______________________________________________________________________________________________________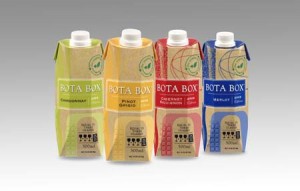 Bota Box Adds Pinot Noir To Wine Portfolio
Bota Box, the nation's original eco-friendly premium 3-liter wine crafted by Delicato Family Vineyards in California, has added Pinot Noir to the Bota Box family, which currently includes Chardonnay, Moscato, Pinot Grigio, Riesling, Cabernet Sauvignon, Malbec, Merlot, Shiraz, Zinfandel and RedVolution. This lively Pinot Noir is from grapes grown within the warm Valle Central appellation and the cool coastal regions of Casablanca. Bota Box takes its name from the traditional Spanish bota used to carry wine for centuries. Bota Box is the modern version of a bota … where the wine is kept fresh inside a 3-liter BPA free Mylar bag or 500ml Tetra Pak.
______________________________________________________________________________________________________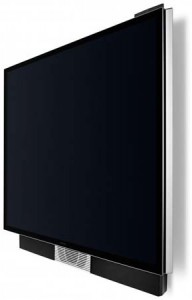 Bang & Olufsen Introduces BeoVision Avant Flatscreen Television
Bang & Olufsen has introduced the BeoVision Avant 55″ flatscreen television and entertainment center, an exact representation of its philosophy that high-end, multimedia entertainment can coincide with uncompromising design. Based on Bang & Olufsen research and innovation, this flagship entertainment center has the muscle and finesse to deliver breath-taking performance when family and friends gather around it. The BeoVision Avant was additionally conceived to last in a changing digital world, and is ready and able to work seamlessly with all the devices and content sources anyone in the family might want to use – without any of the complexity. To create such amazing and impressive sound from a flat screen television, the designers have created a discrete but powerful sound panel that unfolds when the television is on, then retreats inside when one turns it off. BeoVision Avant's innovative stand program includes wall, floor and table options which make integrating even a very large television into the home decor easier and more flexible than ever before. The concept vision was to create a TV which stays in the background of the living room when turned off and wakes up to action and takes center stage when turned on. A new Chromatic Room Adaptation feature analyzes ambient light from two sensors, and adjusts the screen to compensate for the room's colour tones. High-grade anti-reflection coatings on both sides of the screen dampen reflections by 98%. Connection to Bang & Olufsen wireless speakers via the built in Immaculate Wireless Sound solution is as easy as turning on the television. BeoVision Avant can also incorporate an Apple TV to be hidden within the back panel. BeoVision Avant is available in 55″ and will be on sale exclusively at Bang & Olufsen stores.
______________________________________________________________________________________________________

Ancient Harvest Expands Gluten-Free Offerings
Ancient Harvest, the first brand to bring quinoa to the United States in the 1980s, is expanding farther into the rich world of ancient grains with the launch of new Mac & Cheese and Culinary Ancient Grains lines. The new products join Ancient Harvest's existing portfolio of high-quality, gluten-free, organic (non-GMO) quinoas, pastas, flour, flakes and ready-to-eat polentas. Like all Ancient Harvest products, the new Mac & Cheese and Culinary Ancient Grains flavors are organic (non-GMO) and gluten-free, and the quinoa is sourced only from long-standing farmer partners in Bolivia. The new Mac & Cheese line includes four cheesy flavors and fun shapes, including White Cheddar, Sharp Cheddar and two varieties of Mild Cheddar, a traditional and a kid's variety with fun llama-shaped pasta. The new line of Culinary Ancient Grains is made up of a savory blend of quinoa, millet and amaranth and offers four varieties inspired by flavors from around the world, including Sea Salt and Herb, Butter and Parmesan, Spanish Style and Spicy Curry.
______________________________________________________________________________________________________
Barnie's CoffeeKitchen Appoints Addison Ames Director Of Marketing Comm.
Barnie's CoffeeKitchen, the 34-year leader in specialty coffee, has announced a strategic focus on its consumer products business with a line-up of new products and technologies. The company is bringing new talent on board to penetrate retail channels and enhance marketing communications programs to reach business and consumer audiences – further solidifying its leadership role in the coffee industry. Barnie's CoffeeKitchen has appointed Addison Ames to the newly created position of Director of Marketing Communications. Ames has developed marketing communications programs for leading brands including CNN, J. Crew®, Electronic Arts, Dunkin Brands, ® among others.
______________________________________________________________________________________________________
Intel Hires Steve Fund As CMO
Intel has hired veteran marketing and branding executive Steve Fund as its new Chief Marketing Officer. Fund will be responsible for a broad portfolio that includes Intel's global marketing strategy, brand management, product positioning, market research, advertising, partner marketing, retail channel marketing, digital marketing, social media, and global communications. Fund comes to Intel from Staples, where he was senior vice president of global marketing and member of the company's senior leadership team. Prior to Staples, Fund worked at Procter and Gamble where he led the global expansion of the Gillette Fusion product, and before this, he held brand management leadership roles at the Pepsi-Cola Company.
______________________________________________________________________________________________________
Victory Electronic Cigarettes Appoints Gary Rawlings, Chief Commercial Officer
Victory Electronic Cigarettes Corporation (ECIG), has appointed Gary Rawlings as the Chief Commercial Officer of the Corporation. Rawlings will be responsible for all Consumer Marketing, Research, Trade Marketing, Merchandising, and Sales, Retailer and Distributor Support programs for the firm. He is a 15-year consumer goods veteran of Kraft Foods Group, and a 5-year retail veteran including tenure as Executive Vice-President at Royal Ahold, a $30 Billion major global retailer. Brent Willis, Chairman and CEO of Victory, who worked at Kraft Foods with Rawlings, said, "Gary Rawlings is a singularly outstanding pure marketer who has demonstrated success in consumer goods and retail with some of the world's best brands and companies He brings great passion for connecting with consumers and working in partnership with retailers and distributors to win at the point of sale. I am confident that his addition to Victory will accelerate the firm in its objective to be the world leader in electronic cigarettes."
______________________________________________________________________________________________________
InnerWorkings To Power Global Promotional Marketing For Novartis
InnerWorkings, a leading marketing supply chain company, has been selected by Novartis, one of the world's largest pharmaceutical companies, to power its global promotional marketing, optimize worldwide collaboration and drive continued growth for all of the Novartis brands. With the proprietary technology capable of handling 13 languages, 28 currencies, and 76 product categories, Novartis will leverage VALOTM, the InnerWorkings global technology platform, to streamline marketing production and execution efforts for more than 100 brands across more than 140 countries. This unique collaboration will help Novartis to optimize promotional marketing and point-of-sale budgets on a local, regional and global level by capitalizing on InnerWorkings' industry expertise, technological leadership and global footprint.
______________________________________________________________________________________________________
The Garvey Group Acquires Troyk Printing
The Garvey Group, LLC has acquired Troyk Printing Corporation, located in southern Wisconsin. The acquisition fortifies The Garvey Group's large format in store, digital, screen and fulfillment solutions and strengthens their ability to service national retailers' large format, POP/POS and brand marketing programs. Ed Garvey, CEO of the The Garvey Group, who represents the third generation of his family to run the 95-year-old business, said, "With this acquisition we add additional digital and screen print capabilities to our manufacturing fleet along with an expanded range of finishing solutions all managed by some very smart people."
______________________________________________________________________________________________________
Plastic Fabricator Goldleaf Plastics Becomes Aubright
Goldleaf Plastics has changed its name to Aubright (www.aubright.net). The new name builds on the Goldleaf tradition – using the gold symbol "Au" from the periodic table – while shining light on the bright future with its customers. Aubright sets the gold standard in plastic fabrication of custom components, products and display fixtures for the retail/visual merchandising, manufacturing (OEM) and powersports markets. Along with CNC machining, Aubright brings sophisticated craftsmanship to a wide array of equipment capabilities including drape forming, vacuum forming, digital and screen printing. "For more than 30 years, partnerships have been everything to us," said Sandy Berling, CEO and founder. "We saw an opportunity to look toward the future and make a bold promise to our customers: We're committed to setting the gold standard in plastic fabrication, day in and day out."
______________________________________________________________________________________________________
Main Event Appoints Sherri Landry Vice President Of Marketing
Main Event Entertainment, the fastest-growing family entertainment center in America, has appointed Sherri Landry as the new vice president of marketing. In this role, Landry will lead brand strategy and marketing as the company accelerates its national expansion efforts across the U.S. With more than 20 years of brand marketing experience, Landry has contributed to such recognized companies as Procter and Gamble, Sara Lee, Pizza Hut, a division of Yum! Brands, and most recently, T.G.I. Fridays where she was the senior director of brand management.
______________________________________________________________________________________________________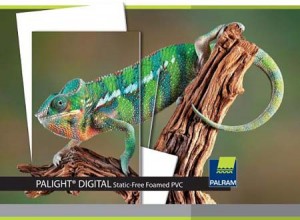 Palram Introduces New Substrates For Digital Printing
Palram's PALIGHT Digital "Static Free" Flat Foamed PVC Sheets and PALGLAS Digital Ready-to-Print Acrylic sheets bring significant and unique added value to the world of digital printing by introducing uncompromised image quality combined with a "worker friendly" dimension that provides improved ease-of-use and productivity for the print operator. "PALIGHT Digital is an ideal high quality light weight PVC board made specifically to cost effectively meet the stringent requirement of large format digital print imaging," said Michel Alouch, VP Marketing & Development at Palram. PALIGHT Digital's static-free characteristic improves image quality by making texts and graphics look sharper and overall colors more uniform and less "noisy." Static-Free means greater ease-of-use and physical convenience from the operator perspective, who benefits from a significant reduction of static shocks. For more information, visit. (Web Site) www.palram.com
______________________________________________________________________________________________________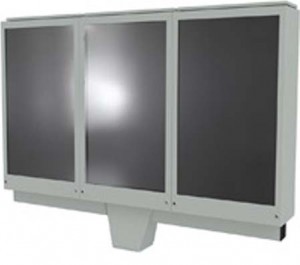 Premier Mounts Introduces Habitat Outdoor Digital Media System
Premier Mounts, an internationally recognized leader in manufacturing innovative mounting solutions, resolves implementation challenges for outdoor digital signage used to relay information such as, menus, public announcements, venue and transportation information, etc., with the release of the Habitat Outdoor Digital Media System Enclosure. The Habitat is a model-specific enclosure dedicated to the LG 47WX50MF-B, IPS Edge, LED, Full HD and Open Frame Monitor, which delivers a High Brightness rating of 2000nits with Shine-Out technology. The modular design enables conversion from single, to double or triple display expansion using the same enclosure base. The dimensions are fixed at 61-1/2″ (H) x 11-3/4″(D) for any of the three modular designs, with width ranging from a minimum of 26-3/4″ to a maximum of 80-1/4″, depending on the number of displays. For more information on Premier Mounts, visit. (Web Site) www.mounts.com
______________________________________________________________________________________________________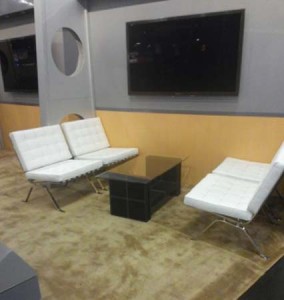 The Inside Track Introduces Trade Show Furniture For Exhibit Houses
Exhibit Houses can now purchase high quality trade show furniture for their in-house rental programs from The Inside Track, the same company they trust for their carpet and flooring. This new offering increases exhibit house profit and delivers the peace of mind that comes from working with a proven, experienced trade show industry supplier. Dave Sterne, president of The Inside Track, said, "We've designed this program with the exhibit houses' needs in mind. Furniture purchased from The Inside Track arrives fully assembled, inspected, and ready to rent. Shipments can be crated, skidded or pad wrapped, and can be delivered to the exhibit house, advance warehouse or direct to show site." For more information, visit. (Web Site) www.theinsidetrackinc.com
______________________________________________________________________________________________________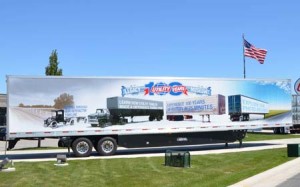 Utility Launches Legacy Museum Trailer Tour
Utility Trailer Manufacturing Company, America's first privately owned, family operated trailer manufacturer, has launched its 2014 Legacy Museum Trailer Tour in North America. Utility's Legacy Museum Trailer consists of four interactive touchscreen monitors and audio equipment for viewing movies, photos, and browsing through Utility's historical timeline. An eight-seat movie theatre features a 25-minute documentary film chronicling the company's history. Additionally, other museum elements include World War II memorabilia displaying the original classified movie reel of Utility's designed M23 Ammunition trailer being tested by the U.S. Army. The museum tour begins in Salt Lake City, Utah with Utility Trailer Sales of Utah exhibiting at the Utah Trucking Association's Management Conference and Trucking Expo. Other locations include events with Utility dealers in Idaho, North Dakota, Canada, Kansas, and also a stop at this year's Great American Trucking Show in Dallas, Texas. "We received great feedback from showcasing the museum trailer at MATS, so we wanted to share this truly unique museum experience with our network of dealers, vendors and customers across North America," said Larry Roland, Director of Marketing. Visit: (Web Site) www.utilitytrailer.com
______________________________________________________________________________________________________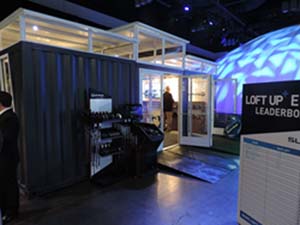 Boxman Studios Teams Up With TaylorMade To Create Unique Golfing Experience
Boxman Studios, the global leader in shipping container modification, recently created an immersive brand experience for TaylorMade Golf Company. The Tuned Performance Studio is a one-of-a-kind mobile golfing experience that features a fully appointed club-building workshop complete with state-of-the-art tools, fully-stocked product inventory, and expert technicians. The Studio is crafted from two 20′ intricately customized decommissioned shipping containers. "We have been looking to improve the consumer experience and ultimately change the way golfers interact with our equipment at demo days," said Brad Holder, TaylorMade Golf's Director of Marketing. "The Tuned Performance Studio is a total re-invention of the driving range experience. Similar to the treatment a Tour pro would receive, consumers can interact with a company representative, get a comprehensive fitting and watch as their clubs are built on-site."
The Tuned Performance Studio will be visiting major markets and golf destinations across the United States in 2014, and beyond. The space is divided into two areas to serve golfers, an 8′ x 20′ custom build shop, and a 16′ x 20′ retail space. When the Studio
arrives at a location with a driving range or hitting bay experience, golfers will have the opportunity to: Purchase products exclusive to the Tuned Performance Studio like special make-up t shirts, sweatshirts, leather headcovers, and hats. Demo TaylorMade's newest products and technologies with the expert assistance of a highly trained technician.
Get fit using the new Tuned Performance fitting applications, featuring TaylorMade R&D logic. Watch as their clubs are built onsite by a TaylorMade Technician. After the golfer's product recommendation is validated via the Tuned Performance application, he or she will feel like a Tour pro as their new TaylorMade driver is built to their exact specifications right before their eyes. The mobile structure is also fully outfitted with custom lighting, flooring, and a full range of digital capabilities. (Web Site) www.boxmanstudios .com
______________________________________________________________________________________________________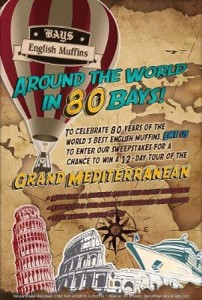 Bays English Muffins Conducts 'Around The World In 80 Bays' Sweepstakes
Bays English Muffins is celebrating eighty years of baking the worlds best English muffins, by launching the "Around The World In 80 Bays" sweepstakes. In honor of 80 years, Bays wants loyal consumers to have a chance to win an exciting 12-day cruise for two to the Mediterranean with visits at ports in Italy, Greece, Turkey, France and Spain. Consumers can enter the Bays English Muffins "Around the World in 80 Bays" sweepstakes online by "liking" Bays on Facebook. Once entered, consumers will have a chance to print a $1.00 off coupon for a single package of Bays English Muffins. Point-of-sale materials support the Sweepstakes and promotion. (Web Site) www.bays.com
______________________________________________________________________________________________________
New App Enhancement Connects Coca-Cola Freestyle With Users To Dispense Their Own Personal Beverage Mix
Coca-Cola Freestyle® is offering an enhanced "Create Your Own Mix" feature on the popular Coca-Cola Freestyle app, which will allow users to choose from 100+ drink options to create a custom mix of their own and then, for the first time, connect their smartphones to dispensers at participating outlets and pour it on the spot. "The magic of Coca-Cola Freestyle is branded choice – you can choose your favorite Coca-Cola fountain beverage or one you've never tried or something you've created entirely on your own," said Joel Bishop, Vice President and General Manager, Coca-Cola Freestyle, Coca-Cola North America. "The Coca-Cola Freestyle mobile app is an extension of that magic, and this latest enhancement takes it to a new level that we believe will fit seamlessly into people's lives." (Web Site) www.coca-colacompany.com
______________________________________________________________________________________________________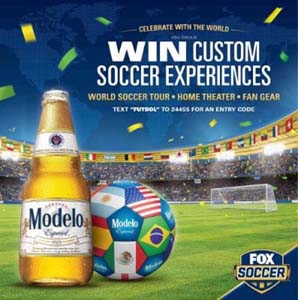 Modelo Especial Kicks Off Soccer Sweepstakes To Tour The World
To celebrate a summer of world-class soccer, Modelo Especial, the number 3 import beer in the U.S, invites consumers to "celebrate with the world" by kicking off a one-of-a-kind soccer experience sweepstakes that offers a grand prize winner a trip to three world soccer destinations. "There is no other sport with such a universal fan base that reaches across geographical boundaries," said Jim Sabia, chief marketing officer for Constellation Brands Beer Division, exclusive U.S. brewer, importer, marketer and supplier of Modelo Especial. "Because the tournament in Brazil is the world's greatest live sporting event, this is a great opportunity to tap into that excitement with this cross-cultural campaign." Modelo Especial has partnered with American soccer superstar Clint Dempsey to support the sweepstakes celebrating the beautiful game. The campaign will be featured prominently in-store via promotional packaging and point-of-sale materials. (Web Site) www.ModeloSoccer.com
_____________________________________________________________________________________________________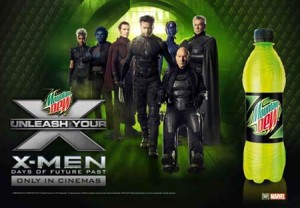 Mountain Dew Conducts 'Unleash Your X' With X-Men: Days of Future Past Campaign
Mountain Dew® is bringing fans around the world closer to the excitement of the summer's most eagerly awaited blockbuster, 20th Century Fox's X-MEN: Days of Future Past, with an international, fan-focused digital program – "Unleash Your X." The "Unleash Your X" campaign brings the digital Dew Nation exclusive video content: compelling behind-the-scenes interviews with the film's leading talent including Hugh Jackman, James McAvoy, Michael Fassbender, Jennifer Lawrence, Halle Berry, Ian McKellen, Patrick Stewart, Ellen Page, Evan Peters and BooBoo Stewart. From set stories to analysis of the characters' journeys through the seventh film in the X-MEN franchise, the video series of never-been-seen footage gives fans unprecedented access to, and knowledge of, the film they are counting the days for. Each week over the course of the seven-week program, videos are unlocked exclusively on Mountain Dew Facebook pages in nearly 30 countries.
Kurt Frenier, Vice President, Global Brand Development, Beverages, PepsiCo, said, "Just as every X-MEN mutant has their 'X' – or their own individual power – Dew is encouraging fans around the world to express their unique skills and passions. The 'Unleash Your X' program shares X-MEN: Days of Future Past content that fans can only get through Dew. We're taking the Dew Nation inside the film in ways no other brand can." Anna Roca, SVP of International Promotions at 20th Century Fox, said, "Whether you are a longtime fan of the X-MEN universe or a newcomer who wants to get in the know before going to see the film, the Mountain Dew 'Unleash Your X' experience is a great place to build excitement for this blockbuster." (Web Site) www.pepsico.com
______________________________________________________________________________________________________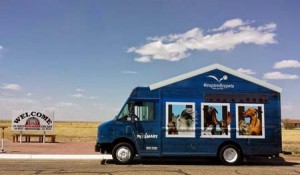 PetSmart Inspiration Waggin' Tour Inspired By Pets
PetSmart® and a few furry friends are hopping aboard the first-ever Inspiration Waggin'TM bus and embarking on a six-city tour in the United States and Canada. As the truck makes its way across the country, dogs, puppies and cats will visit retirement centers, university campuses and local spots so people can benefit from a wagging tail and some unconditional love to make even the most regular of days better. The Inspiration Waggin' will make stops in: Los Angeles, Phoenix, Dallas, Chicago, Toronto and New York City. "The purpose of the Inspiration Waggin' tour is to bring pet-inspired moments to people across the country," said David Lenhardt, PetSmart president and CEO. "PetSmart is all about creating more moments for people to be inspired by pets with our unique products, services and experiences, and the Inspiration Waggin' is a great example of our commitment to this mission." (Web Site) www.petsmart.com
______________________________________________________________________________________________________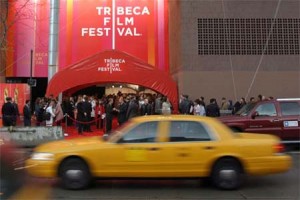 HID Global And Tamoco Conduct Secure, NFC Mobile Promotion At Tribeca Film Festival
HID Global®, a worldwide leader in secure identity solutions, and Tamoco, a global leader in mobile marketing technology and analytics, have announced the successful use of HID Trusted Tag™ Services in the world's first out-of-home (OOH) promotional campaign for Tribeca Film Festival 2014. Over the course of the four-day promotion, film fans seeking free passes "tapped" promotional posters 8,195 times with 1,156 unique mobile devices. HID Trusted Tag Services combines the company's secure authentication services and tags with HID Global's patented technology that can be attached to or embedded into any object. Tamoco embedded trusted tags into promotional posters on display at retail outlets participating in the Film for All Friday campaign. Fans who visited these locations between, received free tickets simply by tapping the posters with an NFC-enabled smartphone or tablet. Unlike QR codes or traditional NFC tags, the data read from trusted tags includes security attributes that change on every tap, making any attempt to share, clone or manipulate easily detectable. These features give Tamoco the ability to verify "proof of presence," a new capability for OOH campaigns.
"The Tribeca Film Festival was the ideal canvas against which to showcase the flexibility of our NFC-enhanced marketing solutions," said Sam Amrani, executive chairman and founder of Tamoco, which facilitates and streamlines communication between consumers and brands with mobile proximity software. "The use of trusted tags lets us deliver an interaction that is secure, yet effortless for the end user, making HID Trusted Tag Services the ideal vehicle to help us create a connection between the festival and film-loving consumers." "We are excited that Tamoco chose to leverage our trusted tags to help provide film lovers with access to a broad array of groundbreaking independent films," said Marc Bielmann, vice president of Identification Technologies with HID Global. "This was a unique opportunity to demonstrate the ability of HID Trusted Tag Services to create a secure bridge between companies, consumers and cultural events." (Web Site) www.hidglobal.com
______________________________________________________________________________________________________
Jack Morton Acquires Genuine Interactive
Jack Morton Worldwide (www.jackmorton.com), one of the world's largest and most respected brand experience agencies, is acquiring Genuine Interactive, a leading digital, mobile and social firm in Boston, thereby giving it unmatched capabilities to seamlessly connect clients with consumers. "We're building the agency for now and fulfilling our clients' need for experiences that reach people at every touchpoint," Josh McCall, Jack Morton's Chairman & CEO, said. "Adding digital, social and mobile to live brand experiences isn't an option anymore; it's required and expected. Although we've been on this path for quite a while, we need to continue to evolve and grow digital, social and mobile on a larger scale. Genuine Interactive is the perfect partner to help us expand this vision of a digitally enabled brand experience agency, and allows us to create a powerhouse of two incredibly talented and creative teams." (Web Site) www.genuineinteractive.com
______________________________________________________________________________________________________

LEGO® KidsFest Premieres Interactive Show In Atlanta, Georgia
LEGO® KidsFest is bringing its one-of-a-kind, interactive extravaganza for the first time to Atlanta's Cobb Galleria Centre. The LEGO KidsFest is a traveling extravaganza featuring three acres and dozens of hands-on building, creative experiences and one-of-a-kind activities. Children of all ages and builders of all skills and levels are welcome. Show-goers can enjoy the LEGO Model Museum, the LEGO Master Builder Academy, LEGO Chima, Art Gallery, LEGO Friends, LEGO Star Wars™ Race Ramps, Creation Nation, Construction Zone, LEGO DUPLO®, LEGO Retail store and LEGO KidsFest Marketplace, the Big Brick Pile, LEGO Ninjago, LEGO Mindstorms, Disney Princess and more. (Web Site) www.legokidsfest.com
______________________________________________________________________________________________________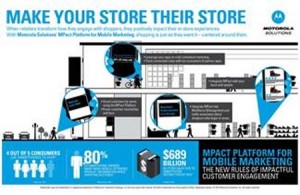 Location-Based Platform MPact Platform Helps Turn Browsers Into Buyers With Ultimate In-Store Experience
With 45% of shoppers already using their mobile devices for mobile coupons, Motorola Solutions, Inc. (MSI), is offering a new unified indoor locationing platform to help organizations better meet the demand for customer engagement. Motorola's MPact Platform for Mobile Marketing is the first of its kind to offer both Wi-Fi and Bluetooth® Smart technology to engage with shoppers in the aisle when buying decisions are being made. The solution enables shoppers to opt-in and receive customized offers and personal assistance via a Bluetooth Smart-triggered loyalty app and access Wi-Fi to locate products in store, read reviews, compare prices and look up information.
Locationing technology translates into relevant discounts and special offers for shoppers as well as attentive service that can enhance the overall in-store experience. MPact offers three levels of location services: Presence, Zone and Position using Wi-Fi and Bluetooth Smart to pinpoint the exact location of customer devices in relation to the merchandise they are looking at. The combination of Wi-Fi and Bluetooth Smart technology gives insight and visibility to a shopper's journey in the store while eliminating the need for retailers to deploy, integrate and manage two separate technologies.
Motorola is collaborating with four technology vendors to help make MPact an end-to-end locationing solution providing benefits to retailers and customers who opt in. Aisle411 makes shopping in-store easier, allowing users to find products with inventory searchable indoor maps while receiving special offers based on their location in the aisle. Digby's Localpoint location marketing platform allows retailers to engage shoppers and measure performance at every step of the customer journey from neighborhood to front door to the aisle. Phunware provides turn-key, multi-screen solutions integrated with the MPact platform that engage, manage and monetize users. Swirl's beacon marketing platform allows retailers to deliver highly relevant mobile content and experiences to customers while they shop. (Web Site) www.motorolasolutions.com
______________________________________________________________________________________________________
Phunware Acquires Digby
Phunware (www.phunware.com), the pioneer of Multiscreen as a Service (MaaS), the first fully integrated services platform that enables brands to engage, manage and monetize their anytime anywhere users worldwide, has acquired Digby, whose Localpoint platform connects digital engagement to the physical world to empower retailers with a turn-key, comprehensive solution for easily deploying the next-generation mobile shopper experience. "The acquisition of Digby will dramatically enhance our presence in the retail vertical, immediately add blue chip customers including Cabela's, Kohls, Catalina Marketing and Hasbro and provide complementary geo-location technology for both indoor and outdoor engagement and monetization alike," said Alan S. Knitowski, Co-Founder, Chairman and CEO of Phunware. "The Digby Localpoint platform will be integrated in the Location Based Services (LBS) module of our MaaS 'multiscreen cloud' platform and will afford unique, contextually relevant, location aware marketing interactions on a one-to-one basis between brands and their global audiences across all market segments. Digby is a pioneer in the mobile commerce and location based marketing software market and we're thrilled to add their team and platform to the expanding Phunware ecosystem." (Web Site) www.digby.com
______________________________________________________________________________________________________
re:fuel Agency Acquires Experiential Marketing Division Of Brite Media Group
re:fuel agency, a leader in Youth, College, Military and Multicultural marketing and media placement, is acquiring the experiential marketing division of Brite Media Group. The acquisition will further strengthen re:fuel agency's growing presence in the experiential marketing space. The new sales, operational, creative and account management personnel will be joining re:fuel agency offices in New York, New Jersey, Los Angeles and Chicago. (Web Site) www.refuelagency.com
______________________________________________________________________________________________________
Y&R Consolidates Retail & Shopper Capabilities Into Unified Single Global Network – Labstore
David Sable, Global CEO of Y&R, has announced the consolidation of the agency's retail and shopper marketing capabilities into a single, unified network: Labstore. Jon Bird, who was a co-founder of Y&R's successful retail marketing agency, IdeaWorks, in Australia and New Zealand, moves to New York to take on the new role as its Global Managing Director. The Labstore network, with a presence in 20 countries across all regions, enters the market among the Top Five retail and shopper marketing networks geographically. Labstore resources include retail marketing strategy and execution across all retail touchpoints, as well as shopper research, insights and execution with a focus on integration of digital. Sable stated, "We have great retail and shopper capabilities around the world. Labstore is the perfect confluence of Y&R's core brands, Y&R Advertising and VML – highly strategic, enormously creative, digital at the core. We now have the ability and leadership to leverage this offering globally so that both global and local clients everywhere can meet the increasing challenges of the retail environment." (Web Site) www.yr.com
______________________________________________________________________________________________________

_________________________________________________________________________________________________________

______________________________________________________________________________________________________

______________________________________________________________________________________________________

______________________________________________________________________________________________________
CLICK ON IMAGE TO VIEW DIGITAL EDITION
______________________________________________________________________________________________________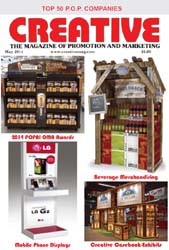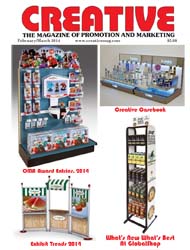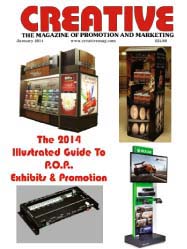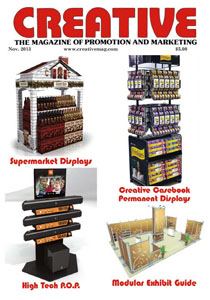 SEPTEMBER 2013 ISSUE
JULY 2013 ISSUE
MAY 2013 ISSUE
MARCH 2013 ISSUE
NOVEMBER 2012 ISSUE
SEPTEMBER 2012 ISSUE
JULY 2012 ISSUE
MAY 2012 ISSUE
JANUARY 2012 ISSUE