______________________________________________________________________________________________________



______________________________________________________________________________________________________


______________________________________________________________________________________________________

______________________________________________________________________________________________________


______________________________________________________________________________________________________


______________________________________________________________________________________________________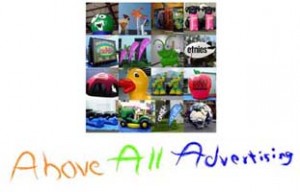 ______________________________________________________________________________________________________


______________________________________________________________________________________________________


______________________________________________________________________________________________________


______________________________________________________________________________________________________

______________________________________________________________________________________________________

______________________________________________________________________________________________________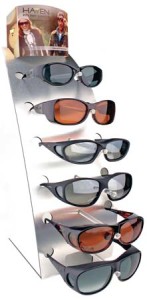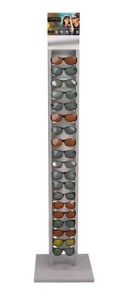 The Haven Signature Collection Of Premium Sunglasses For Eyeglass-Wearers Debut
FGX International has debuted an inspired line of fits over sunglasses. Unique, confident and elegant describes the Haven® Signature collection of premium polarized fits over sunglasses designed to be worn over prescription glasses or readers. Haven® Signature's line incorporates some of fashion's latest trends including crocodile and leopard patterns, alluring crystals and tasteful metallic bars. Haven® Signature fits over sunglasses are a stylish and practical alternative to prescription sunglasses and are ideal for driving or while enjoying the outdoors. The Haven® Signature collection's Optify™ technology boasts polarized, 100% UVA/UVB blocking, scratch-resistant, optical-grade lenses. Its premium olephobic lens coating repels oil, grime and water for maximum visibility and durability, while BendtoFit® temples provide a secure, comfortable and customized fit.
"The Haven® Signature collection is a level above ordinary fits over sunglasses. Its upscale designs, craftsmanship, superior sun protection and advanced lens and frame technology are what makes Haven® Signature a one-of-a kind line of fits over sunglasses," said Gina Lazaro, EVP of marketing at FGX. Retailing at under $40, the Haven® Signature collection is affordable luxury. (Web Site) www.fgxi.com
______________________________________________________________________________________________________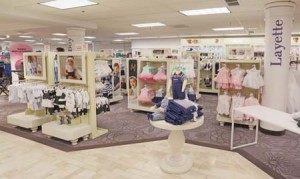 Little Me Opens First Shop-In-Shop At Lord & Taylor Fifth Avenue
Little Me, a division of Mamiye Brothers, the popular infant apparel brand, is opening its first shop-in-shop at Lord & Taylor's Fifth Avenue location. The 650-square-foot space is designed to improve the Little Me shopping experience for the consumer and increase sales at retail. The brand plans to roll out this concept with several retail partners throughout North America over the next two years.
"We are thrilled to be launching our new department store shop concept with one of our premier retail partners at Lord & Taylor Fifth Avenue," said Little Me President Jeff Glick. "Our goal in placing these shops is to improve the Little Me experience for the consumer and to increase productivity for our retail partners." (Web Site) www.littleme.com
______________________________________________________________________________________________________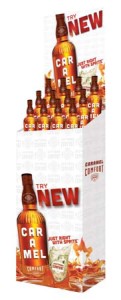 Southern Comfort Releases New Caramel Comfort
Southern Comfort has released Caramel Comfort, a delicious blend of Southern Comfort with the smooth taste of caramel. Caramel Comfort also features notes of vanilla, whiskey and spice. (Web Site) www.southerncomfort.com
______________________________________________________________________________________________________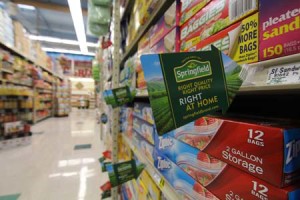 Unified Grocers Relaunches Springfield Brand With $10,000 Kitchen Makeover Sweepstakes
Unified Grocers introduced its redesigned Springfield logo and packaging to shoppers with the kickoff of a multifaceted 10-week consumer campaign featuring a $10,000 Kitchen Makeover Sweepstakes. The relaunch of one of Unified's flagship brands celebrates Springfield's modern look and a new tagline – "Right Quality, Right Price, Right at Home" – in point-of-sale materials, billboards, radio, print and digital advertising.
"The Springfield Makeover Team's mission is to help bring the great value and amazing quality of Springfield to shoppers' homes," said Executive Director of Corporate Marketing JoAnn Murdock.
The team's work includes visiting nearly 100 different member stores over the next eight weeks to sample Springfield products, hand out coupons and giveaways, and generate buzz around the brand.
"We designed the campaign so all our retailers – regardless of size – can participate in some fashion. In addition to extensive retailer ad/display activity and Makeover Team visits, we have do-it-yourself Springfield demo kits, coupons, mailer and website artwork, point-of-sale materials, and more," said Murdock. "Even the single store operators that won't have visits from the Makeover Team can promote the sweepstakes and benefit from all of the mass media and POS." Unified teamed up with San Francisco-based Murray Brand Communications to redesign and refresh the Springfield packaging, make it relevant to today's consumers and to attract new shoppers to the brand. (Web Site) www.unifiedgrocers.com
______________________________________________________________________________________________________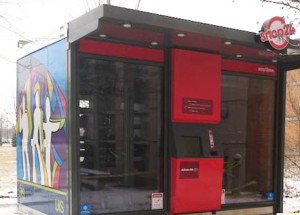 Shop24 Opens New Fully Automated Convenience Store At University Of Illinois – Springfield
Shop24 Global, a market-leading, self-contained, totally automated and refrigerated convenience store designed to enable 24/7 accessible consumer purchasing, recently installed its first store in Illinois on the U-IL – Springfield (UIS) campus. This brings the number of states with a Shop24 store to eleven including Alabama, Arizona, California, Georgia, Indiana, New York, Ohio, Oklahoma, Pennsylvania, and Utah. The UIS Shop24 store is operated by UIS foodservices personnel. Located on the path between the on-campus dorm cluster and the student union, the Shop24 store complements other UIS amenities by increasing the variety of packaged goods available on campus and providing 24/7 shopping convenience. Easy, safe, reliable and immediate, a Shop24 automated convenience store delivers more than 200 items ranging in weight from 1 ounce to 10 pounds in a well-lit, security-camera-monitored environment. A Shop24 can be placed anywhere outdoors or indoors, bringing ultra-convenience right to the consumer.
Dave Brotherton, Vice President, Marketing and Business Development of Shop24 Global, said, "2015 and beyond will see a greater number of on-campus new store locations like the UIS store as we deepen our relationships within the higher education sales channel and with the national convenience, foodservice, and vending operators that also serve it."
______________________________________________________________________________________________________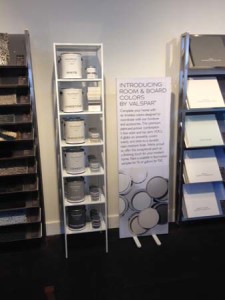 Valspar And Room & Board Partner On Curated Color Collection
A partnership between Valspar and Room & Board has been formed that is resulting in a curated palette of interior paints designed to coordinate with the retailer's collection of modern American-made home furniture and accessories. The color collection of paint-and-primer-in-one is branded Room & Board Colors by Valspar and is available exclusively at Room & Board's 14 showroom locations nationwide. The teaming of these two trusted American brands brings to consumers a simple solution to a constant decorating dilemma, as those shopping for furniture and home decor can now confidently find the perfect paint color to complement their furnishings. The color offering includes six timeless neutrals: White, Limestone, Sandstone, Cement, Putty and Charcoal. The premium quality paint formulation is zero VOC, low odor and quick drying to a durable, stain-resistant eggshell finish.
The Valspar-Room & Board pairing also brings together two brands with strongly aligned business principles. Valspar has been a leader in American-made paint since 1806, with broad experience and commitment to innovation. Room & Board, which opened its doors in 1980, has become a respected resource for modern home furnishings that are handcrafted by American artisans to be handed down for generations. More than 90% of its products are made in the U.S., and the company is a founding member of the Sustainable Furnishings Council.
Joel Wasserman, director of brand integration at Valspar, said, "The fit between Valspar and Room & Board makes sense in so many ways. As the nation's most widely distributed paint brand, this added channel puts us directly into a lifestyle setting. It presents a greater convenience for consumers who are furnishing an interior, as they find all of their decorating needs under one roof and can be assured that from floor-to-ceiling and wall-to-wall their choices will create a compatible, coordinated look."
According to Jenon Bailie, merchandise manager at Room & Board, a common question heard from shoppers when working with one of the company's in-house Design Associates, is how to incorporate color into a room. "This new paint line enables us to be a full-service resource for customers looking to create homes they love," said Bailie. "We pride ourselves on quality at every level, and that's a commitment we share with Valspar. Our partnership brings even greater value to the Room & Board customer."
______________________________________________________________________________________________________
The North Face And Jaunt Launch 'The North Face VR' With Fully-Immersive VR Experiences Coming To Select Retail Locations
The North Face, the world's premier supplier of authentic, innovative and technically advanced outdoor apparel, equipment and footwear, and Jaunt, the technology company building the hardware and software to make truly immersive cinematic VR possible, have collaborated on the release of a groundbreaking VR experience. Arriving in select The North Face retail locations in Chicago, the content will transport viewers to Yosemite National Park and Moab, Utah alongside The North Face global athletes Cedar Wright and Sam Elias. SXSW Interactive 2015 visitors can also receive an exclusive sneak peek of the content on Google Cardboard by visiting the Google Fiber Space at SXSW. Launched last year, Google Cardboard brings rich and immersive VR content to people from their own mobile devices in an affordable and accessible way.
"The North Face and our athletes are always looking to bring people into our expeditions and spark people's interest in getting outdoors," said Aaron Carpenter, Vice President of Marketing, The North Face. "The North Face VR transports people to Yosemite and Moab to see the beauty and be inspired to go see it for themselves."
The North Face VR allows consumers to step into the in-store entertainment like never before, providing completely immersive, 360-degree 3D video and audio experiences that give viewers a convincing, high-quality sense of "presence" inside the Moab desert and one of the nation's greatest national parks, right alongside The North Face athletes prepping rope, climbing and setting their plans for the day. Captured with Jaunt's proprietary 360 degree, stereoscopic 3D cameras and advanced 3D sound-field microphones, the content places viewers right in the middle of the scenes with complete freedom to look around in any direction and experience every moment as if they were actually there.
"Working with The North Face to capture the remarkable beauty of our national parks has been one of our favorite and most powerful projects to date," said Jens Christensen, CEO of Jaunt. "We are creating an entirely new medium for entertainment and the content we've captured in Yosemite and Moab are perfect examples of just how transformative cinematic virtual reality can be."
______________________________________________________________________________________________________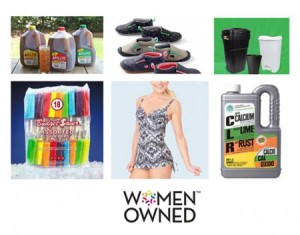 Walmart Launches 'Women Owned' Logo In-Store And Online
Walmart shoppers will see a unique logo featured on retail packaging of products from women-owned businesses, available both in-store and online. As part of its overall strategy and goal to source more from women-owned businesses, Walmart supported the Women's Business Enterprise National Council (WBENC) and WEConnect International, in collaboration with Rouge24, a women-owned graphics agency, to develop the "Women Owned" logo to help customers easily identify products made by women-owned businesses sold through any retailer. All women-owned businesses that are WBENC and/or WEConnect certified are eligible to display the logo on their product packaging.
The logo launches during Women's History Month, underscoring Walmart's ongoing commitment to empowering women around the world and helping women-owned businesses succeed and grow. Walmart sells thousands of products from women-owned businesses both in-store and online and this month Walmart will place six products on feature with the "Women Owned" logo in store, including Milo's Tea®, Jelmar CLR Remover™, HMS Mfg. Co Hefty® Wastebaskets, Goldbug Inc. Carter's Newborn Shoes, Ariela and Associates Smart & Sexy® Bra, and Ziegenfelder's Budget Saver Pops®.
"As the world's largest retailer, we have the opportunity to use our scale, purchasing power and local presence to help others," said Kathleen McLaughlin, president of the Walmart Foundation and senior vice president of Walmart Sustainability. "By sourcing more products from women-owned businesses and making it easier for customers to identify those products at the shelf and online, we are helping to empower women and their families. We are excited by the power of business, and retail in particular, to increase women's economic mobility."
______________________________________________________________________________________________________

First-Ever Martha Stewart Cafe Opens
Martha Stewart Living Omnimedia has opened its first Martha Stewart Cafe, located in the historic Starrett-Lehigh building, home to Martha Stewart Living Omnimedia's corporate headquarters. The cafe will offer handcrafted espresso beverages and teas. The menu, personally curated by Martha Stewart, uses only the finest sourced beverages and ingredients.
"I am thrilled to open the Martha Stewart Cafe. It's a place inspired by my world travels where anyone can come and enjoy a smooth, well-balanced, beautifully handcrafted cappuccino, latte, macchiato, or just plain Americano. In addition, you must try our artisanal teas – they are the finest available anywhere," said Martha Stewart, MSLO Founder and Chief Creative Officer.
The Martha Stewart Cafe draws its menu inspiration from the artisanal cafes of Europe. Along with hot beverages, it will serve cold-brew iced coffee. The cafe is proud to partner with Kobrick Coffee, a New York City-based and family-owned roaster that sourced the beans for the custom "Martha's Blend" coffee served at the cafe, as well as Martha's favorite espresso bean, which is roasted in small batches in Trieste, Italy. Artisanal loose-leaf teas, provided by Wei Bertram of Connecticut-based Arogya Tea, are also available. These include Martha's Breakfast Blend, a signature blend of Assam long leaf and Chinese black teas; Da Hong Pao, a legendary Oolong hand-rolled and roasted in China; a nutty, subtly sweet Buckwheat tea; and more. Featured pastries will also be served at the Cafe, and have been hand-selected by Martha from her favorite bakeries, restaurants, and chefs. ChikaLicious, Baked, Bien Cuit, Balthazar, and more will provide selections that will vary daily.
______________________________________________________________________________________________________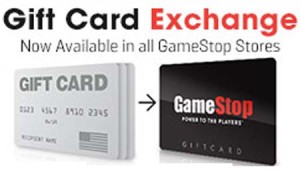 GameStop Launches In-Store Gift Card Exchange Powered By Cardpool
GameStop Corp., a family of specialty retail brands that makes popular gaming technologies affordable and simple, is now enabling GameStop customers to sell select gift cards to buy the great products they do want at GameStop at any of its more than 4,000 retail locations as well as online. This is part of an expanded offering launched online in 2014 through a partnership with Cardpool, a premier gift card exchange platform. Based on the successful launch and consumer demand for the online exchange program, GameStop Exchange is expanding so that customers can also quickly sell their gift cards in GameStop retail stores and have the value loaded to a GameStop gift card that can be immediately used to make GameStop purchases. This instant gratification is a key component to the GameStop exchange experience, and a differentiated advantage for GameStop through its partnership with Cardpool.
"We've always provided the best value through our trade-in and preowned offerings, and the success of our original gift card exchange offering has proven that," said Jon Haes, senior director, pre-owned merchandising at GameStop. "We're excited about our growing partnership with Cardpool. This is the logical 'next step' in revolutionizing the way major retailers offer prepaid gifting exchange while providing customers even more ways to access immediate value both in their retail stores and online."
______________________________________________________________________________________________________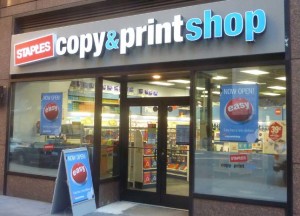 Staples Advantage Launches Print-To-Store For Business-To-Business Customers
Staples Advantage, the business-to-business division of Staples, has launched Print-to-Store, enabling customers to order print jobs through staplesadvantage.com and pick them up at their closest Staples store. Print-to-Store leverages Staples retail network to extend the convenience and flexibility of an omnichannel shopping experience to all Staples Advantage customers. Available at all Staples stores that offer Copy and Print services, Print-to-Store makes it easy for employees to order print jobs from any location while providing procurement departments greater visibility into what is being printed and helping to control spending. Print- to- Store offers telecommuters the flexibility to use their Staples Advantage accounts to submit print jobs, which can be picked up at the nearest retail location. Staples Advantage's streamlined billing means workers don't have to worry about paying in-store or submitting expenses for reimbursement.
"We are committed to making it easy for our Staples Advantage customers to shop, however and whenever they want," said Steve Bussberg, senior vice president, Staples Advantage. "Print- to- Store is a unique offering that leverages our vast network of retail locations while streamlining billing for both end-users and procurement departments. A true omnichannel offering, Print- to- Store provides convenient access to professional printing services, regardless of location."
______________________________________________________________________________________________________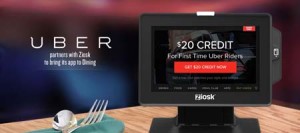 Ziosk Partners With Uber To Bring On-Demand Rides To Guests Of Chili's Grill & Bar
Ziosk, maker of the world's first ordering, entertainment and pay-at-the-table tablet, has partnered with Uber to provide $20 new-rider credits to Chili's® Grill & Bar guests nationwide. The first-of-its kind partnership provides accessibility to Uber on a tablet interface in restaurants across the U.S. Ziosk is also pioneering an innovative way to deliver Uber's SMS service in combination with Uber's API.
The program focuses heavily on native integration and contextually relevant content to create a seamless experience for users. Uber first appears within the Ziosk experience with a transportation-related trivia question that Chili's guests are prompted to answer. From there, the guests can enter their mobile number to receive a text message and claim a $20 Uber ride credit for use during a future Uber experience. With a high number of Chili's guests using the Ziosk tablet, and an increasing number paying on the tablet, Ziosk acts as a discovery platform for partners like Uber to raise awareness of their brand and increase user base.
"Ziosk is excited to establish a long-term partnership with Uber, as we explore innovative ways to deliver new and relevant content to restaurant tables at Chili's," said Austen Mulinder, CEO of Ziosk. "We will continue to work together to develop joint incentives and campaigns to bring reliable rides to the millions of restaurant guests in Ziosk's rapidly growing network." The Ziosk is a 7-inch Android tablet designed to enhance the dining experience by giving restaurant guests the ability to pay when they're ready, order drink refills, redeem awards, provide real-time feedback and play interactive games. Ziosk currently commands 95 percent of the installed tabletop tablet market, with more than 75,000 tablets across 50 states in more than 1,350 restaurants.
______________________________________________________________________________________________________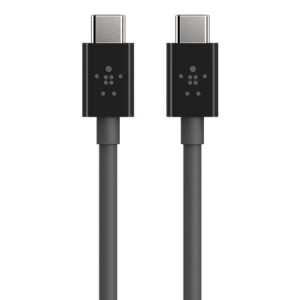 Belkin's New Line Of USB-C Cables Make It Easy To Charge, Sync And Transfer
Belkin has introduced a full assortment of USB-C cables designed for the all-new MacBook and other USB-C devices. The USB-C port offers users the ability to rapidly charge, take advantage of USB 3 data transfer speeds for connecting to external devices and peripherals, and connect video output such as HDMI, VGA, and Mini DisplayPort. One of the most notable features is the reversible design, which eliminates the annoyance of trying to figure out which way to plug the cable into your peripheral.
______________________________________________________________________________________________________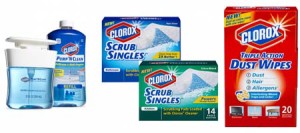 Clorox Introduces New Clorox Convenience Products
Clorox is introducing three new cleaning innovations that make scrubbing, cleaning and dusting easier and faster without sacrificing the real clean expected from Clorox including Clorox® ScrubSingles™, Clorox® Pump 'N Clean™ and Clorox® Triple Action Dust Wipes. The new products from Clorox were designed with a busy consumer's life in mind, providing convenient and effective cleaning all in a simple swipe, pump or scrub. Clorox® Triple Action Dust Wipes can grab and hold onto an entire room's worth of dust, hair and allergens with just one wipe using its unique interlocking weave with strong clinging power. The dry, non-abrasive wipes are safe to use throughout your home on electronics, furniture, floors, baseboards, blinds and more.
Clorox® Pump 'N Clean™ for Kitchen and Bathroom let you quickly clean up messes on common household surfaces with its one-handed pump system. Available in two versions, Clorox® Pump 'N Clean™ kitchen & dish cleaner is a food-safe+ pump cleaner with no harsh chemical residues so you can quickly clean up messes and spills while cooking, and Clorox® Pump 'N Clean™ bathroom & multi-purpose cleaner is always within reach to clean and freshen so you can stay on top of messes in the bathroom and around the house.
Clorox® ScrubSingles™ for Kitchen and Bathroom are flexible, disposable pads preloaded with Clorox cleaner that tackle tough messes in hard-to-reach places like corners and stove burners. Clorox® ScrubSingles™ are available in two versions, a kitchen pad formulated to power through grease, and a bathroom pad that cleans soap scum.
______________________________________________________________________________________________________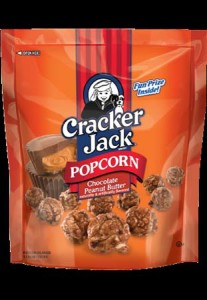 Cracker Jack Brand Debuts Chocolate Peanut Butter Flavored Popcorn Nationwide
Cracker Jack, one of the many brands that makes up PepsiCo's Frito-Lay division, has unveiled Chocolate Peanut Butter Flavored Popcorn. Featuring a modern twist on the classic snack, each airy popcorn kernel is coated with sweet and savory chocolate peanut butter flavor. The product joins additional Cracker Jack brand favorites, including Chocolate & Caramel Flavored Popcorn, Kettle Corn Flavored Popcorn, and Original Caramel Coated Popcorn & Peanuts. "Chocolate peanut butter is among the most popular flavor pairings of all-time," said Haston Lewis, senior director of marketing, Frito-Lay.
______________________________________________________________________________________________________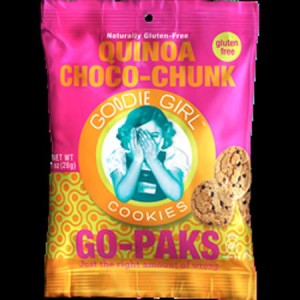 Goodie Girl Introduces Snack-Size Gluten-Free 'Go-Pak' Quinoa Choco-Chip Cookies
Goodie Girl, producer of gluten-free treats made with "just the right amount of wrong," has introduced Goodie Girl Quinoa Choco-Chip Go-Paks, which are gluten-free cookies consumers can enjoy at their desks or on the go, now available in a convenient 1-oz pouch. The new snack-size Go-Paks are a 1-oz, convenient take on Goodie Girl's popular full-size Quinoa Choco-Chip cookies. Goodie Girl's line of full-size products includes four additional flavors: Mint Slims, Midnight Brownie, Oatmeal Raisin, and Crunchy Chaos. In addition to being Certified Gluten-Free, Goodie Girl's Quinoa Choco-Chip cookies are nut-free and made in a peanut-free facility.
______________________________________________________________________________________________________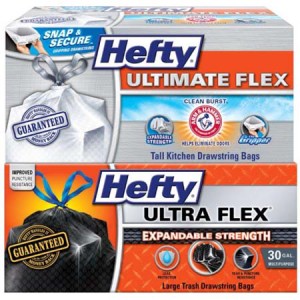 Hefty® Ultimate Flex™ And Ultra Flex® Trash Bags Introduced
Hefty® has introduced new Hefty® Ultimate Flex™ and Ultra Flex® trash bags, now featuring expandable strength and delivering better puncture resistance than Glad® ForceFlex® bags. No one wants the mess of a trash bag failure. Hefty is taking strength to a whole new level with improved flex technology and enhanced strength. In addition to this, Hefty® Ultimate Flex™ and Ultra Flex® trash bags will also now include an easy-open feature, allowing consumers to open their trash bags without any struggle. Hefty® Ultimate Flex™ bags also include a Snap & Secure™ Gripping drawstring and fit the most can sizes of any drawstring bag.
"While Hefty is known for its high-quality trash bags, we're always looking to improve our products," said Jeff Wilkison, Vice President of Marketing, Hefty®. "Our new flex technology offers an even better user experience, so customers won't have to worry about their trash bag under-performing. We even have the money-back guarantee to help reinforce the Hefty commitment to quality trash bags."
______________________________________________________________________________________________________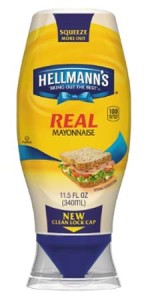 Hellmann's Mayonnaise Creates New Squeeze Bottle
In 2014, Hellmann's discovered Americans missed out on more than 1,000 pounds of Hellmann's Mayonnaise, which was trapped inside squeeze bottles. Hellmann's is eradicating mayo lovers' frustrations with a new-and-improved squeeze bottle that is designed to squeeze more out with less waste, less mess and more control. The innovative new bottle comes with three main improvements for a better squeeze experience: Precision Tip, Clean-lock Cap and Sleek, New Design.
______________________________________________________________________________________________________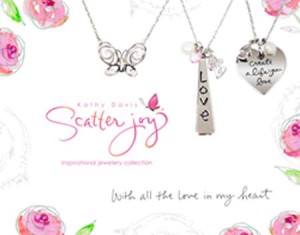 Kathy Davis Scatter Joy Jewelry Collection Debuts
The Kathy Davis brand is taking retail by storm, as the company's first-ever fashion jewelry collection debuts at JC Penney, Sears, Shopko and Meijer stores in mid-April, just in time for Mother's Day gift giving. The Kathy Davis Scatter Joy Jewelry collection, includes an extensive assortment of silver-plated necklaces that reflect everything Kathy Davis is known for – watercolor art and iconography and inspiring hand-lettered messages such as "Listen to your heart" and "Create a life you love." The necklaces are priced to retail at $19.99, and many are adorned with pastel cubic zirconia, mini butterfly, heart and flower charms. Earrings, bracelets and bangles are currently in development for future placement.
Each of the retailers carrying the Scatter Joy jewelry will offer it in colorful gift packaging that features Kathy Davis "Friendship Garden" art. JC Penney plans to feature the jewelry and gift boxes in ads for Mother's Day selling.
Further brand exposure will come from an April tie-in with a Kathy Davis Mother's Day end cap for American Greetings, as greeting cards featuring Kathy Davis "Friendship Garden" art appear in some 8,000 doors. "Spring of 2015 is going to be an exciting season for us," said Sarah Van Aken, VP Marketing at Kathy Davis Studios. "The timing of our fashion jewelry launch with the American Greetings Mother's Day end cap creates a 'perfect storm' in terms of our brand-building strategy."
"The Kathy Davis Scatter Joy jewelry collection is getting lots of traction," says Heather Goldstein, VP Merchandising/PD at NES Jewelry. "This collection is a great fit for JC Penney, Shopko, Sears and Meijer stores. The Kathy Davis core belief really resonates with customers."
______________________________________________________________________________________________________
New Juicepresso Platinum Cold Press Juicer Debuts
Juicepresso®, the only cold press juicer with a one-piece extraction system for easy cleaning and reassembly, is introducing a new Juicepresso Platinum model that doubles as a sorbet and smoothie maker. The Platinum product will also offer new feed tube and ejection spout designs for faster and drip-proof juicing, along with 40% more juice volume, 72-hour juice life and better nutrient retention provided by the power of cold pressing as well as an extra-gentle 40 RPM motor that is unique in the space.
______________________________________________________________________________________________________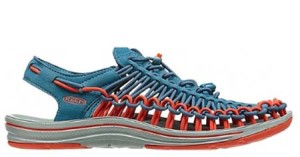 KEEN Unveils New UNEEK Footwear
KEEN, leading manufacturer of original hybrid outdoor and casual footwear, has taken an entirely new approach to footwear construction with the introduction of UNEEK, Open Air Footwear. Ditching traditional machinery and conventional materials for a simple two-cord construction, UNEEK Open Air Footwear is unbelievably versatile and comfortable. Every aspect of UNEEK compliments the natural shape of the foot providing a balance of superior feel, movement, and comfort. UNEEK launches with more than 14 colors for men and women and is poised to disrupt the norm of footwear design.
"Creating a shoe as unconventional as UNEEK represents our irreverent way of thinking when it comes to design and comfort – while keeping true to the hybrid versatility in our DNA," said Rory Fuerst, Jr., KEEN Innovation Program Lead. "We wanted to create a truly new fit experience. UNEEK delivers, plus more."
______________________________________________________________________________________________________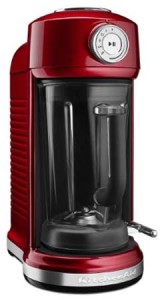 KitchenAid To Introduce Super Premium Blenders
Citing significant growth potential in the high performance blender category, KitchenAid has formed a new global business unit focusing entirely on this fast growing market segment. Its debut product, scheduled for availability this spring, is the first blender for home use to employ an interlocking magnetic drive system instead of a traditional coupler mechanism, both to power its blades and safely secure its jar. The new KitchenAid® Magnetic Drive Blender, dubbed Torrent™, will carry an MSRP of $599.
"It was important for us to come out of the gate with a true game-changer in the category," said Kay Oswald, Global Business Unit Director KitchenAid Blenders. "Our very first product sends a signal to retailers and consumers that KitchenAid intends to lead the category in performance, innovation and marketing."
______________________________________________________________________________________________________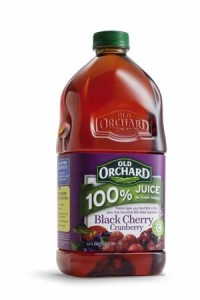 Old Orchard Brands Expands 100% Juice Line With Black Cherry Cranberry And Mango Tangerine Varieties
Old Orchard Brands has expanded its 100% Juice line to include Black Cherry Cranberry and Mango Tangerine varieties. The new varieties appear in grocery stores nationwide in convenient, ready-to-drink 64-ounce bottles. Black Cherry Cranberry and Mango Tangerine join Old Orchard's existing 100% Juice line consisting of 17 flavors that include traditional Apple and Orange varieties as well as unique blends like Acai Pomegranate and Kiwi Strawberry.
______________________________________________________________________________________________________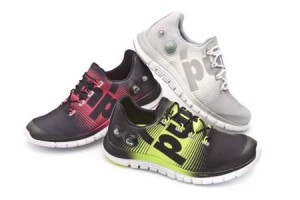 Reebok ZPump Fusion Revolutionizes Running With New Custom Fit Technology
Reebok, the global pioneer in fitness innovation, is launching the ZPump Fusion – a running shoe that uniquely conforms to any foot. Reebok has revolutionized its iconic innovation – The Pump technology – to create ZPump Fusion, which boasts a new and proprietary air-filled cage that surrounds and molds to any foot providing a custom, locked-in fit. When The Pump actuator on the heel of the ZPump Fusion is pushed, air is channeled through the valve and into the cage enabling it to fill and clasp around the upper and heel in a way that is unique to each foot. To release the air, runners can simply deflate using the release valve.
"The ZPump Fusion represents a revolutionary new approach to The Pump technology. Many running shoes are developed around a rigid, factory-developed last shape that can never be a true representation of your unique foot. The ZPump Fusion is completely structure-less when not inflated and then molds to the individual shape of your foot once you put it on and inflate," said Paul Litchfield, original inventor of The Pump and Head of Advanced Concepts – Reebok.
"The evolution we have made to The Pump technology in the ZPump Fusion is a huge step forward for Reebok and is in keeping with our constant drive for new innovations. Runners have been waiting for a shoe that can be customized to their individual foot shape. The Reebok ZPump Fusion is the shoe that does it. We are excited to get it on the feet of runners because we know they will feel the difference immediately," said Bill McInnis, Head of Running – Reebok.
______________________________________________________________________________________________________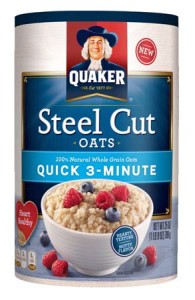 Quaker Quick 3-Minute Steel Cut Oats Introduced
Quaker Oats, a subsidiary of PepsiCo, Inc., is offering new Quick 3-Minute Steel Cut Oats. With two varieties – original and flavored pouches – Quaker® Quick 3-Minute Steel Cut Oats are expertly cut rather than rolled to preserve the hearty texture that has made steel cut oats popular. The new lineup now cuts the traditional cook time down by 10 times – from 30 minutes to three. "At Quaker, we love to bring the goodness and great taste of oats to consumers in new and exciting ways," said Joe Silverman, Senior Marketing Director for Quaker Oats. "Our new Quick 3-Minute Steel Cut oatmeal is ready in minutes, making it an easy option for those craving hearty and delicious steel cut oats, but who may not have been enjoying them due to time constraints."
______________________________________________________________________________________________________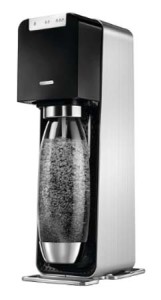 SodaStream Power Sparkling Water Maker Introduced
SodaStream International, the leading global manufacturer and distributor of sparkling water makers, has launched the SodaStream Power Sparkling Water Maker, the company's latest innovation, which enhances its award-winning Source with touch-button technology. The Power marks the brand's most advanced carbonation system to date, offering three fizz levels to creatively customize a wide variety of drinks and make water exciting, a sleek and minimalist design and unparalleled ease of use.
"SodaStream Power, our latest portfolio launch, directly responds to consumers who recognize the importance of hydration as part of a healthy and active lifestyle by offering technology that empowers them to easily transform tap water into sparkling water in seconds," said Daniel Birnbaum, CEO of SodaStream. "It's healthier hydration at the touch of a button."
______________________________________________________________________________________________________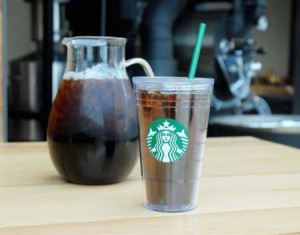 Starbucks Cold Brew Launches In Northeast, Mid-Atlantic And Midwest & Select Canadian Cities
Starbucks newest iced coffee beverage, Starbucks Cold Brew, will launch in more than 2,800 stores in the Northeast, Mid-Atlantic and Midwestern United States and select Canadian stores in Toronto, Vancouver and Calgary. Cold Brew is coffee steeped using cool water, while traditional iced coffee is made by brewing hot coffee at double-strength and pouring over ice. Iced espresso beverages – such as an Iced Latte or Iced Caffè Americano – are made by combining espresso shots with cold milk or water and ice.
Cold Brew is smooth and rich, it's very refreshing with chocolate and light citrus notes.
______________________________________________________________________________________________________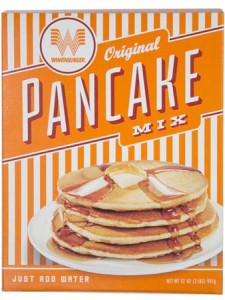 Whataburger's Pancake Mix Now Available
Whataburger and H-E-B have launched Whataburger's Original Pancake Mix, now available at H-E-B stores. Located in the breakfast aisle, Whataburger's Original Pancake Mix can also be used for other delicious breakfast dishes, including waffles and jalapeño corn and cheddar muffins. The 32-ounce pancake mix uses the same ingredients and recipe used in Whataburger restaurants.
______________________________________________________________________________________________________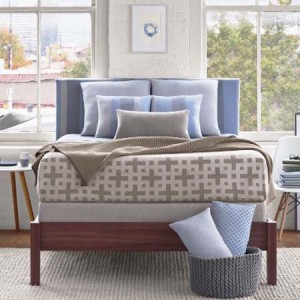 Tempur-Pedic Introduces First-Ever Home Collection
Tempur-Pedic has raised the bar for style in the bedroom by introducing the new Tempur-Pedic® Home Collection by Andrew Morgan, featuring slip covers created for the brand's custom foundations and headboards, luxury blankets, decorative pillows and plush throws. Now consumers can transform their Tempur-Pedic® beds, starting with lavish slipcovers and layering pieces in a variety of chic patterns, colors and textures, to experience their bed at its absolute best. With 10 choices of luxe knit fabrics in patterns and textures ranging from houndstooth, chenille, tweed and herringbone, the Tempur-Pedic Home Collection – made in the USA – makes it simple for home decor lovers to mix and match stylish materials to create their own customized bed. Created with exquisite materials and American workmanship, the Tempur-Pedic Home Collection is crafted for sustainability and performance, and these luxurious knits are machine washable.
______________________________________________________________________________________________________

Four YOXO Heroes Toy Line Available In Toy Retailers Nationwide
The YOXO® (yock-so), the sustainable, recyclable, made-in-the-USA, invent-everything-you-can-imagine toy company, is adding YOXO Heroes to its creative building toy line. YOXO construction kits incorporate durable, recyclable, and interchangeable chipboard connectors in Y, O, and X shapes to construct infinite creations, including the YOXO Heroes. The YOXO Heroes responsible for the creative invasion are as follows: Orig – standing 18 inches tall, YOXObot Orig is the leader of the visionary coalition. This recyclable robot is rebellious and not afraid to get kids unglued from screens to engage in creative and open-ended play. Flye – the fact that a three-foot dragonfly emerges from this kit isn't the only thing that will cause awe and wonder. Doon- a tough and flashy dune buggy that drives creative construction. Each YOXO creative construction kit comes with the instructions to build the original set along with three other design ideas for limitless play potential. Possibly the most uncommon element of YOXO is the fact they are manufactured in the USA, something only a fraction of toys sold in the United States can claim. This fact, along with the sustainable manufacturing process, use of recycled materials, and recyclability of the connectors themselves makes YOXO undeniably eco-awesome. YOXO is sold at 389 Target stores, 27 Barnes & Noble locations and select specialty toy retailers across the country.
______________________________________________________________________________________________________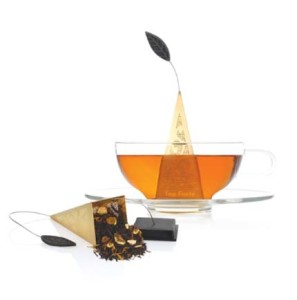 Tea Forte Introduces ICON Au Gold Tea Infuser
Tea Forte®, the global luxury tea brand, has introduced the ICON Au gold pyramid tea infuser. The ICON Au loose tea infuser is highlighted by a structured shaping that allows loose leaf tea leaves to luxuriantly unfold in hot water. The non-reactive 23kt plated gold preserves the varied and unique characteristics of fine tea providing for an impeccable way to steep loose leaf tea again and again. To use, simply remove the base and fill the infuser with fine tea, replace the base and steep. When finished, the infuser can be rested on the accompanying ceramic artisan tea tray that is included with the product. The ICON Au Gold Loose Tea Infuser is available through select high-end department stores, luxury gift and gourmet retailers "As the popularity of tea drinking continues to dramatically increase, we are excited how the beauty and functionality of the ICON Au infuser communicates and distinguishes itself as the ultimate way to steep loose tea," said Tea Forte Chief Brand Officer and creative compass, Stuart Avery Gold.
______________________________________________________________________________________________________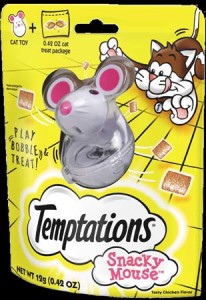 TEMPTATIONS Introduces Snacky Mouse Treat-Dispensing Cat Toy
TEMPTATIONS® brand, known for the treats cats can't resist, is introducing a new, first-of-its-kind cat toy. The new TEMPTATIONS SNACKY MOUSE™ Toy makes playtime irresistible by providing cats with an interactive bottom-weighted, mouse-shaped wobble toy designed to dispense TEMPTATIONS® treats as cats bat, bobble and play with it.
"We know that cats love playtime as much as they love the tantalizing taste of TEMPTATIONS® cat treats – and, we wanted to create a product that combines both of these passions," said Melodie Bolin, TEMPTATIONS® Brand Manager. "The TEMPTATIONS SNACKY MOUSE™ Toy makes treat time even more playful, creating the ultimate game of cat and mouse!"
______________________________________________________________________________________________________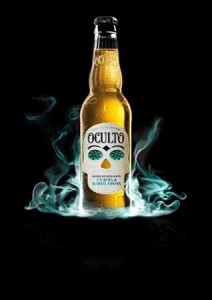 Oculto, A New Lager Blended With Beer Aged On Tequila Barrel Staves, Hits Stores Nationwide
Oculto, a new lager blended with beer aged on Tequila barrel staves is available on shelves and at high-end bars, clubs and restaurants nationwide. Inspired by and brewed for nightlife, Oculto combines the social invitation of beer with the exciting nature associated with tequila-for a step in creating an entirely new category. Oculto is infused with blue agave for a bright citrus flavor that delivers a smooth, bold taste. With a premium look, unique flavor, seductive positioning and 6-percent ABV, Oculto is designed to tap into late night occasions. Oculto means "hidden" or "waiting to be found" in Spanish.
"Beer drinkers and partygoers are seeking unique, surprising 'mash-up' experiences," said Jorn Socquet, vice president of marketing, Anheuser-Busch. "We worked off untapped insights to bring an innovation that delivers against that expectation. We have a totally surprising brand that revolves around mystery and intrigue-with a product that hits home with consumers looking for ways to break free from the everyday and find something exciting … an unexpected 'mash-up.'"
Oculto packaging is an innovation in and of itself. It brings to life a look that is premium, seductive and energetic. It features a multi-sensory experience, including multiple crown graphics, tactile printing and black-light inks. The Oculto bottle has a signature mask shape and detailed embossing for a distinctive look and feel. A host of discoverable elements are embedded in the bottle design, including hidden messages and eyes that appear when cold. The can also showcases a tactile feel that is a breakthrough for beer in the U.S.
______________________________________________________________________________________________________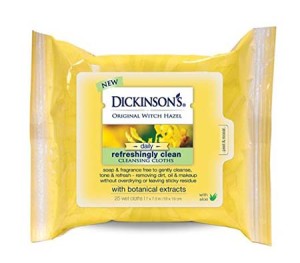 Dickinson Introduces Daily Refreshingly Cleansing Cloths
For more than 150 years, Dickinson's Original Witch Hazel skincare products have provided gentle and effective cleansing for even the most sensitive skin. This month, Dickinson's is taking its exclusive genuine distilled Witch Hazel formula to new levels with the addition of new Daily Refreshingly Clean Cleansing Cloths. Packaged in a ready-to-use vanity pack for at-home, daily use, the makeup removing cloths cleanse, tone and refresh without leaving sticky residue and are sure to become a must-have on every beauty vanity.
"We take great pride in the fact that Dickinson's Original Witch Hazel products are solely made in America, manufactured to the highest standards, and with only the finest ingredients," said Bryan Jackowitz, President of Dickinson Brands, Inc. "The tried and true nature of our products has firmly established Witch Hazel as a beauty essential."
______________________________________________________________________________________________________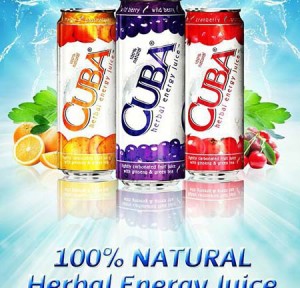 CUBA Beverage Company Introduces Reduced Calorie Sports Beverage
CUBA Beverage Company ® has created a new reduced calorie, reduced sugar formula for entry into the Sports Drink category. The new formula will feature the same three great flavors and will utilize Stevia, a natural sweetener, to reduce the calorie and sugar content. CUBA Herbal Energy Juice ® is an all-natural herbal energy juice currently available in three flavors: Pomegranate-Cranberry, Wild Berry and Passion Fruit-Orange. CUBA's products represent a healthy all-natural energy drink, with no caffeine, no taurine, no high fructose corn syrups or sugars, no preservatives and no artificial ingredients of any kind.
______________________________________________________________________________________________________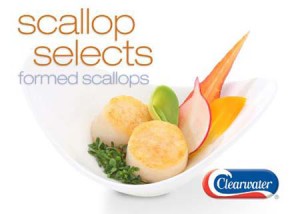 Clearwater Seafoods Expands Product Offerings
Clearwater Seafoods is launching four new scallop and shrimp products including: Scallop Selects, Bacon Wrapped Scallop Selects, Shrimp with Scallops & Sauce and Shrimp & Sauce. All products will be available to foodservice operators and grocery retailers across North America.
"Consumers care more than ever about the foods they're eating and are looking for products reflecting culinary trends," said Jeff Duffin, global vice president of marketing. "Our R&D and culinary teams continue to work with high quality, sustainably-sourced and Marine Stewardship Council (MSC) certified seafood to deliver our newest formats and flavor profiles."
______________________________________________________________________________________________________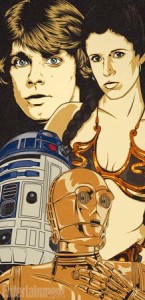 Disney Publishing Launches 'Journey To Star Wars: The Force Awakens' Publishing Program
Disney Publishing Worldwide and Lucasfilm have revealed the global "Journey to Star Wars: The Force Awakens" publishing program slated for a fall 2015 rollout. The ambitious, multifaceted program will build excitement leading up to the December 18 theatrical release of Star Wars: The Force Awakens, and will include subtle hints and clues that will be only fully understood once the movie opens. More than 20 titles-featuring new narrative stories for middle grade and young adults as well as comics, illustrated reference, Look and Find, and sticker book formats-will be released globally in 36 countries by participating publishers. Titles in the "Journey to Star Wars: The Force Awakens" program are set to publish in print and digital formats and will be available this fall wherever books and eBooks are sold.
______________________________________________________________________________________________________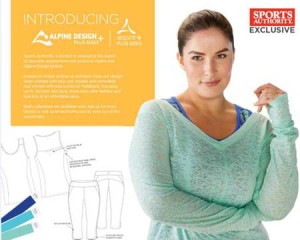 Sports Authority Launches New Plus-Size Active Apparel For Women
Sports Authority, one of the largest full-line sporting goods retailers in the U.S., has launched a new plus-size apparel in its exclusive Aspire and Alpine Design lines. The new collection was created specifically for women looking for stylish, affordable and cross-functional yoga and outdoor apparel that can be worn with confidence.
"We are thrilled about the launch of our new plus-size apparel line," said Stephen Binkley, Executive Vice President and Chief Merchandising Officer of Sports Authority. "Our plus-size customers have been asking for great fitting activewear and sportswear in extended sizing, and we are happy to accommodate this request by offering trend-right functional options at affordable prices."
______________________________________________________________________________________________________
Hyatt Selects Brand Marketing Leaders
Hyatt Hotels Corporation has named Debra Goetz as senior vice president, corporate marketing and global communications, and Sandra Cordova Micek as senior vice president, global brands. Both will report to Maryam Banikarim, global chief marketing officer.
"Sandra and Debra are both exceptional marketers with deep expertise across a diverse portfolio of brands. The Hyatt brand has garnered tremendous equity over the years, and these roles are critical to strategically build on that foundation while continuing to drive the distinct experience each of our brands provides," said Maryam Banikarim, Hyatt's global chief marketing officer. "With the industry in one of the most transformative times in its history, Sandra and Debra's passion, strategic focus and energy will help us make Hyatt the most preferred hotel company."
______________________________________________________________________________________________________
Purple Wine + Spirits Names Lisa Ehrlich EVP, Branding & Innovation
Derek Benham, Owner of Purple and Sonoma Wine Companies, has established Purple Wine + Spirits. Three divisions, Purple Wine Company – producer of branded wines, Sonoma Wine Company – creator of custom and private label wines, and Graton Spirits – distiller of craft spirits, will be unified under the Purple Wine + Spirits umbrella. Lisa Ehrlich, has been named Executive Vice President, Branding & Innovation. Ehrlich, who has worked closely with Benham since 2005, will oversee all aspects of Graton Spirits including sales, marketing and operations. Ehrlich has a depth of brand building experience for wineries ranging from small and boutique to very large, including roles at Jim Beam Brands, E&J Gallo and Robert Mondavi Winery.
______________________________________________________________________________________________________
Edison Litho Acquires Compass Display Group
Edison Litho & Printing Corp. has acquired Compass Display Group, a company that delivers both temporary and permanent point of sale materials and displays. A leader in the point-of-sale display industry, Compass Display Group, located in Kennesaw, GA, will become a new business unit of Edison Litho & Printing Corp. and operate under the name Edison Compass Display Group. The Edison Compass transition will be led by Edison CCO Joseph Ostreicher along with the existing Compass management team.
"The move to acquire Compass allows Edison Litho to offer our clients permanent displays and environmental graphics in addition to the vast printing options previously offered," said Edison CEO George Gross.
______________________________________________________________________________________________________
Primary Color Opens Two New Locations
Primary Color, a full service visual solutions company based in Southern California and serving businesses globally, has spread its 30 years of experience and quality into two new locations. Primary Color Shanghai, China is set up to deliver international production capabilities and Primary Color Hollywood is setup to provide additional creative services to their entertainment and media clients.
"Our mission is to better serve the growing needs of the American and European high-end retail brands in the China Marketplace," said Dan Hirt, President of Primary Color. "We can now effectively communicate our customers brand message in front of the fastest growing middle class in the world."
______________________________________________________________________________________________________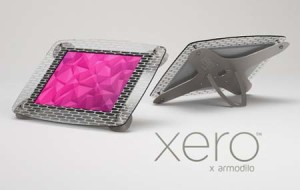 Armodilo Display Solutions Introduces tablet holders, Xero™
Armodilo Display Solutions has introduced its newest line of tablet holders, Xero™. Unlike Armodilo's Original line of fully enclosed tablet enclosures, Xero is an open concept tablet enclosure that allows access to the tablet's ports, buttons and peripheral options while securing the tablet. Xero's unique patented design utilizes a resin front face which will be available in a variety of designer options (as well as fully brand-able options), combined with a high quality machined aluminum back plate. Incorporating the tablet in-between the two materials with Armodilo's high security screws creates a secure and highly refined appearance. An integrated, removable kickstand makes the new enclosure a perfect desktop companion for use in a variety of environments. Removing the kickstand allows the Xero tablet holder to be mounted to any of Armodilo's Original line of products including the: freestanding, curve, surface mount, wall mountable or Sphere™ tablet stands. Xero will be available for a wide variety of tablets, which the rest of the Armodilo line has become synonymous for, including: Apple iPad, Android and Windows based tablets. For more information, visit (Web Site) www.ArmodiloDisplaySolutions.com
______________________________________________________________________________________________________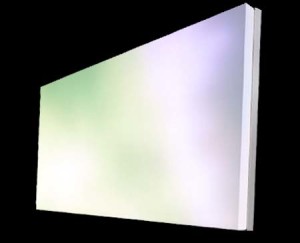 Display Supply & Lighting Introduces New LED Luminous Panels
Display Supply & Lighting, a leader in lighting, supply products and product selection and installation oversight services, has introduced LED Luminous Panels, a new LED lighting solution to create breathtaking interior spaces with one solution. Luminous Textile Panels integrate multi-colored LEDs seamlessly within beautiful fabric panels that also soften sound. This amazing concept gives you endless ways to play with color, movement, texture and light. The low resolution video mapping allows for expression of mood, emotions and drama to bring spaces to life. For more information, visit (Web Site) www.dslgroup.com
______________________________________________________________________________________________________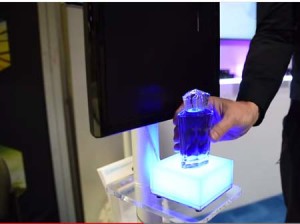 Videotel Introduces Elevate Digital Signage Solution
Videotel has introduced its new Elevate digital signage solution. The new Elevate solution allows people to lift or elevate an item or product from a weight/scale sensor with an illuminated platform that triggers and displays relevant video content to create an interactive playground for any audience. By using illuminated lift-off platforms and weight/scale sensors, users "elevate" a product or item to launch relevant content. For more information, visit (Web Site) www.videoteldigital.com
______________________________________________________________________________________________________
BroadSign Launches BroadSign Xpress Pro Media Player
Two years after announcing its entrance into the media player market, the global provider of digital signage software, BroadSign International, LLC, is launching its second hardware product, BroadSign Xpress Pro, based on a quad-core Intel(R) processor and the Windows Embedded 8.1 Industry Pro operating system. Featuring 2 GB RAM and 32 GB of storage, the smart player is twice as powerful as BroadSign Xpress albeit almost half the size. The Android-based BroadSign Xpress was created to supply BroadSign customers with a high-quality, cost-effective media player and sold 12,000 units after only 18 months on the market. The release of BroadSign Xpress Pro complements BroadSign Xpress by providing networks with an increased feature set at a different, yet reasonable, price point.
BroadSign refers to BroadSign Xpress and BroadSign Xpress Pro as "smart players". Compared to basic media players that simply follow instructions from a server, BroadSign Xpress smart players are flexible, programmable and embeddable. They enable the BroadSign platform's automated approach to content management and are capable of powering deployments requiring a high level of intelligence, such as vending machines and gas pump displays.
"BroadSign is internationally recognized for its powerful, enterprise-level digital signage software, and Intel architecture enables BroadSign in delivering an innovative solution that will be used by networks to advance the digital signage industry," said Jose Avalos, Director of Visual Retail at Intel. (Web Site) www.broadsign.com
______________________________________________________________________________________________________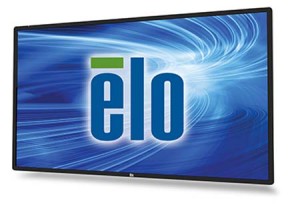 Elo Touch Solutions Introduces 7001LT 70-inch Interactive Digital Signage Touchscreen
Elo Touch Solutions (Elo) have introduced the 7001LT 70-inch interactive digital signage (IDS) platform. The built-for-touch professional display combines an energy-efficient LED HD infrared touchscreen with optional Intel® Core™ i5 computing modules running Microsoft® Windows®. The rugged design of the 7001LT offers system integrators and value-added resellers (VARs) a scalable, high-performance solution that is easy to deploy and maintain in heavy-use, public environments such as airports, office buildings, healthcare facilities, retail stores, railway stations, and shopping malls. The Elo 7001LT is twice as bright as typical consumer displays or televisions for use in retail and hospitality lighting conditions. 10-touch infrared technology delivers smooth and highly responsive multi-user interaction. For more information about the 7001LT interactive digital signage platform, visit (Web Site) www.elointeractive.com
______________________________________________________________________________________________________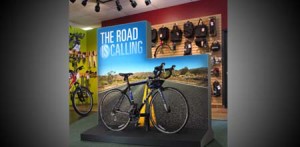 Stylmark Introduces Large-Format Tension Fabric Light Boxes
Stylmark, a leading manufacturer of large-format tension fabric light boxes, has introduced the DS5 and DS8 LED light boxes, two new sleek, double-sided frame offerings in a standard depth of 8 inches and a narrower depth of 5 inches, both of which accommodate graphics up to 30 feet in length. Both products feature a frameless appearance to keep the consumer's attention focused on the imagery and message of the fabric graphic. The DS5 has a depth of 5 inches and is lit by perimeter LED modules for light box displays up to 6 feet by 30 feet. For light-box displays up to 10 feet by 30 feet, the DS8 is lit by dual rows of perimeter LED modules and has a depth of 8 inches. Taking advantage of Stylmark's engineering expertise, the DS5 and DS8 open new avenues of creativity for fabric graphics. The large display area afforded by these units makes them impossible to miss at any angle. Both the DS5 and DS8 LED light boxes are pre-assembled to minimize field installation times. For more information, visit (Web Site) www.stylmark.com
______________________________________________________________________________________________________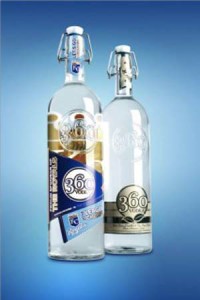 Kansas City's Own 360 Vodka Launches Limited Edition Kansas City Royals Bottle
Just in time for the Kansas City Royals season opener, proud sponsor 360 Vodka has launched a limited edition, commemorative Kansas City Royals bottle. As Royals fever hits, several major retailers have already set up large displays of the specialty bottle.
"As Kansas City's hometown vodka, we wanted to honor our hometown team with a bottle that pays tribute to their outstanding performance," said Vic Morrison, VP Marketing for 360 Vodka.
The multiple award winning 360 Vodka will have a large presence at Kauffman Stadium this year and continue to celebrate their hometown team with signature Royals cocktails, which will be served throughout the stadium and at the new 360 Bullpen Bar. Premium and smooth with a clean finish, 360 Vodka crafted the commemorative Royals bottle using locally sustainable materials and a reusable swing-top closure. For each closure returned to the distillery, 360 Vodka will make a donation to "Royals' Charities." This limited edition, commemorative bottle will be widely available at all retailers in Missouri, Kansas, Iowa and Nebraska. Each bottle of 360 Vodka is made with recycled glass, featuring reusable closures and recycled paper printed with waterbased ecofriendly inks. 360 Vodka uses local grain grown less than 95 miles from the country's most energy efficient distillery where 360 Vodka is crafted. (Web Site) www.vodka360.com
______________________________________________________________________________________________________
Pepsi Launches The Pepsi Challenge, Its Most Ambitious Consumer Call To Action Ever
"Take the #PepsiChallenge and step out of your routine to do something different." Throughout 2015, this will become the hallmark of the Pepsi® Challenge™ as Pepsi unleashes its biggest socially-led, content driven initiative ever with a variety of global and local challenges designed to galvanize consumers around the world to defy convention, make every moment – big or small – epic, and truly "Live for Now." Issued on Pepsi social and digital channels and via renowned ambassadors from around the world, #PepsiChallenge will incite consumers to take on different challenges for amazing life experiences and rewards. Imbued with the cultural standing that has become its trademark, the 2015 content- driven, socially-led Pepsi Challenge will bring out-of-this-world films, once-in-a-lifetime music events, unique sports experiences and a global movement that will light up entire communities. The global, 360-integrated Pepsi Challenge program will also include several global television commercials, digital content, consumer engagement programs and point of sale.
"Pepsi Challenge is an iconic piece of our brand equity and in many ways established our can-do attitude and spirit," said Kristin Patrick, Senior Vice President and Chief Marketing Officer, PepsiCo Global Beverage Brands. "When we talked to consumers around the globe about what challenge meant to them today, they resoundingly said that it entailed challenging convention and daring to do something differently. We used that sentiment as our inspiration to expand beyond just taste and re-imagine the Pepsi Challenge for new generations, creating this cross-pollination of experiences, events, community and social advocacy, designed to ignite a mindset that challenges the status quo, our fans and ourselves." (Web Site) www.PepsiChallenge.com
______________________________________________________________________________________________________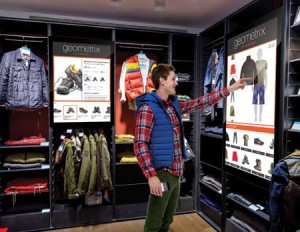 New Adobe Experience Manager Screens Enables Marketers To Extend Content Experiences To Touch-Based Screens In Retail Stores
Adobe has unveiled major new innovations in Adobe Marketing Cloud that enable brands to bring highly personalized experiences to physical spaces like retail stores, hotel rooms, vending machines and Internet-of-Things (IoT) devices. The new IoT SDK lets brands measure and analyze consumer engagement across any of those devices. New Adobe Experience Manager Screens enables marketers to extend interactive content experiences including images, 3D interactive models, video and more to physical locations including retail stores, hotels and even devices like vending machines. A single author user interface with cross-screen support connects the content with mobile apps and brand experiences continuously across the web to ensure consistency. Support for multi-touch allows for content to move easily across life-size touch screens and mobile apps. And the seamless tie-in with Creative Cloud makes it easy for marketers to store, access and use any asset.
"Adobe Experience Manager Screens allows us to redefine the way clothing lines are designed and displayed," said Jody Giles, senior vice president, Product Integration, Under Armour. "Instead of physical samples, we are able to create rich digital designs and experiences in record time and extend them to our Catalog app. We can also see customers using the technology in our stores and engaging with our brand on life-size touch screens." (Web Site) www.adobe.com
______________________________________________________________________________________________________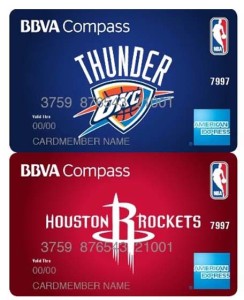 New Campaign Launches BBVA Compass NBA American Express Card
BBVA Compass has launched the BBVA Compass NBA American Express® Card, making it easier for NBA fans across the nation to get closer to the game. The launch is supported by a cross-platform digital campaign that showcases some of the league's best players – including the bank's national brand ambassadors, Kevin Durant and James Harden, and regional brand ambassadors Kawhi Leonard and Chandler Parsons. The BBVA Compass NBA American Express Card is the first credit card to bear the global NBA brand.
The campaign debuted as part of a broader digital marketing push and targets NBA fans through new spots, social media and digital content. It focuses on bringing fans closer the game, and all elements of the campaign depict fans' passion for their favorite teams. The commercials trade on fans' nostalgia for the game and the experiences it has given them, whether it's past championships they enjoyed or the shots that electrified them. The campaign extends to select NBA venues and to the bank's branches via on-site display materials, including life-size images of the BBVA Compass brand ambassadors.
"NBA fans can express their team affinity each time they make a purchase with the card," said BBVA Compass Chief Marketing and Client Experience Officer Jennifer K. Dominiquini. "And by using it during the upcoming NBA Finals, they get five times the points, accumulating rewards points even quicker."
"We have worked closely with BBVA Compass to develop an exciting product that allows basketball fans to celebrate their love for the game and their favorite NBA team," said William Stredwick, senior vice president, Global Network Partnerships, North America, American Express. "By earning rewards for NBA purchases, as well as everyday ones, loyal fans will be rewarded with a range of savings, access and truly extraordinary experiences provided by both BBVA Compass and American Express." (Web Site) www.bbvacompass.com
______________________________________________________________________________________________________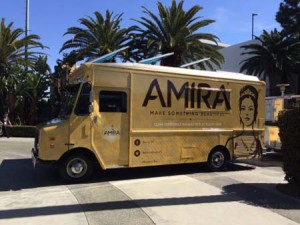 Amira Nature Foods Premieres 'Basmati Bus'
Amira Nature Foods, a leading global provider of branded packaged Indian specialty rice, is rolling out the Amira Food Truck aka the Basmati Bus. The "Basmati Bus" will be making appearances at several events throughout the year.
"The Amira brand is expanding rapidly in the United States," said Karan Chanana, Chairman of Amira Nature Foods Ltd. "We want to introduce American consumers to the Amira brand with an inventive and contemporary approach, and are excited to premiere the Amira Food Truck." (Web Site) www.amira.net
______________________________________________________________________________________________________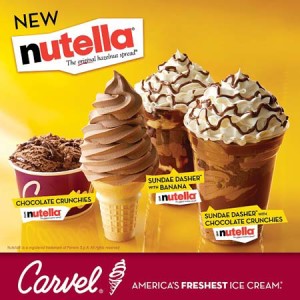 Carvel Partners With Nutella For Limited Time Summer Ice Cream Treats
Carvel Ice Cream is launching a new line of treats with Ferrero's Nutella® hazelnut spread. Nutella®, a tasty, unique spread made from the combination of roasted hazelnuts, skim milk and a hint of cocoa will be incorporated into four ice cream desserts served all summer at participating Carvel® shoppes. Guests can choose from the new flavors in soft-serve, hand-scooped ice cream, as well as Sundae Dashers. Carvel will promote its line of treats with Nutella® hazelnut spread with in-store signage.
"We could not be more excited to offer our handcrafted Carvel ice cream with Nutella® hazelnut spread as an exciting treat this summer," said Carvel President Scott Colwell. "Nutella® has such a loyal following and we know our guests will be thrilled that it's being paired with our fresh ice cream." (Web Site) www.carvel.com
______________________________________________________________________________________________________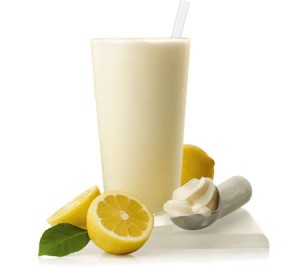 Chick-fil-A Promotes Introduction Of Frosted Lemonade
Chick-fil-A® introduces its newest menu item, Frosted Lemonade, at restaurants nationwide. The refreshing treat combines two of the fast food restaurant's most beloved offerings, fresh-squeezed lemonade and its signature Icedream®. "We always knew customers loved our lemonade, and we always knew they loved Icedream. But we never thought to combine the two to make a completely original treat that isn't a milkshake or even a smoothie," said David Farmer, vice president of menu strategy and development for Chick-fil-A. "Thanks to team members, this recipe will now be a delicious, lower calorie treat that all customers can enjoy anytime." (Web Site) www.chick-fil-a.com
______________________________________________________________________________________________________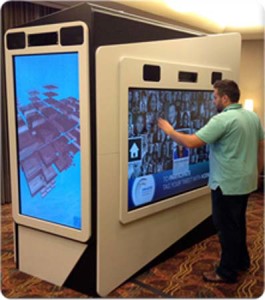 Christie Rolls Out Experiential Advertising Network To First 200 Lobbies In Theatre Chains Across America
Christie® continues its strong presence in the digital signage market with the rollout of Christie Experiential Networks® (CEN), in 200 theatre lobbies across the U.S., beginning with these theatre chains: Missouri's Wehrenberg Theatres; Michigan-based Emagine Entertainment; New Jersey's Frank Theatres; Florida's EPIC Theatres; and Spotlight Theatres in Georgia.
The rollout demonstrates Christie's ability to deliver sophisticated advertising campaigns that communicate with and engage the modern, tech-savvy consumer in a wide range of markets. Christie Digital Systems USA, Inc. is a global visual technologies company and is a wholly-owned subsidiary of Ushio, Inc., Japan. (Web Site) www.christiedigital.com
______________________________________________________________________________________________________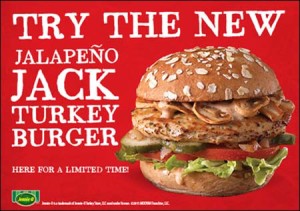 MOOYAH Promotes New Jalapeño Jack Turkey Burger
MOOYAH Burgers, Fries & Shakes takes flavor seriously, and now Guests seeking something new can treat their taste buds to a trip to the southwest with the better burger chain's Jalapeño Jack Turkey Burger, a limited time offer created in partnership with Jennie-O. Guests can enhance the flavor of their Jalapeño Jack Turkey Burger, like they can with all burgers at MOOYAH, by customizing the experience with a combination of MOOYAH's three buns, five cheeses, 11 toppings and 11 sauces.
The Jalapeño Jack Turkey Burger – created by Jennie-O, a brand on a mission to make it easy to eat well – provides yet another mouthwatering option for burger fans who want a zippy kick with the ideal amount of spice. Jennie-O developed the recipe by tapping into current flavor profile trends, and marrying the demand for a leaner burger with the growing desire for options featuring the bold flavors of regional cuisines.
"We know how much Americans love a great burger, and they are always looking for unique new ways to spice up this iconic menu item," said Renee L. Cool, product manager at Jennie-O. "With the Jalapeño Jack Turkey Burger, we've created a delicious, wholesome option for MOOYAH's Guests that will help them enjoy the perfect combination of great-tasting JENNIE-O® turkey and the adventurous, satisfying flavors of the Southwest."
MOOYAH is encouraging their fans on social media to help celebrate the launch of the Jalapeño Jack Turkey Burger by showing their "tail feathers" on Facebook, Twitter and Instagram. Fans can upload a photo of their turkey burger dressed up with a napkin tail feather and tag it with the hashtag #myMOOYAH. Guests will be chosen at random for the chance to win MOOYAH Moolah. The Jalapeño Jack Turkey Burger is the burger franchise's newest way of delivering flavorful food to new and existing markets. In 2015, MOOYAH plans to continue to grow and enter new markets across the country, targeting Atlanta, Phoenix, Minneapolis, Tampa-St. Petersburg and Cincinnati for expansion. (Web Site) www.mooyahfranchise.com
______________________________________________________________________________________________________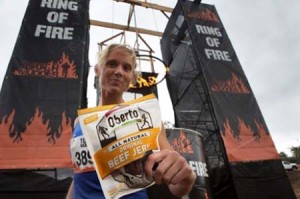 Oberto Beef Jerky Forms Integrated Marketing Partnership With Tough Muddder
Oberto, the nation's leading all natural jerky brand, has expanded its partnership with Tough Mudder. In its second year as the Official Beef Jerky of Tough Mudder, Oberto will launch a multi-tiered effort to directly connect to the hundreds of thousands of active-lifestyle individuals who annually take part in the extreme challenges as well as magnify its affiliation with this red-hot obstacle circuit on a national level.
"The Oberto partnership is helping us continue to grow our global team of Mudders through shared experiences and active lifestyles," said Jerome Hiquet, CMO, Tough Mudder. "Tough Mudder and Oberto share values of teamwork and fun, and the opportunity to reach new audiences through a national television ad is a big step for our brand."
On site at all U.S. and Canadian 2015 Tough Mudder events, Oberto and Tough Mudder have teamed up to introduce an all-new obstacle: The Oberto Beef Jerky "Beached Whale." Participants will need to protein up to conquer the Oberto Beef Jerky "Beached Whale," an enormous inflatable that will require team members to help each other to successfully scale this massive challenge. Additionally, Oberto will implement on-site sampling and fan engagement activities at each event. (Web Site) www.oberto.com
_____________________________________________________________________________________________________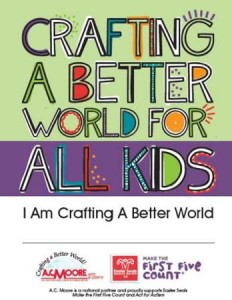 Easter Seals And A.C. Moore Arts & Crafts Launch Kids Spring In-Store Campaign
A.C. Moore craft stores are teaming up with Easter Seals' Make the First Five Count® to support child wellness, growth, and happiness through the first five years of development. Consumers visiting participating A.C. Moore Arts & Crafts stores will have the opportunity to donate $1 to Easter Seals at checkout. Funds raised will support Easter Seals' Make the First Five Count® initiative including a free, comprehensive online screening tool to help parents assure that they're children are meeting developmental milestones in the first five critical years of their child's life. Since launching the campaign in 2010, A.C. Moore customers and store team members have raised over $500,000 for Easter Seals.
In addition to the in-store campaign, families will be able to test out their crafting skills with the annual "Make & Take" event. On Saturday, March 21, 2015, at the participating 140+ locations, A. C. Moore customers will be encouraged to participate in a free in-store puzzle craft event from 1-3 p.m.. Shoppers will create and assemble their own jigsaw puzzle, sharing their creations with A.C. Moore and Easter Seals via social media outlets. (Web Site) www.acmoore.com
______________________________________________________________________________________________________

Pie Five Introduces Thai-Inspired Pie Nationwide
Pie Five Pizza, a leading brand in the rapidly growing fast-casual pizza space, has introduced Thai-riffic Pie, a Thai-inspired creation featuring a sweet chili sauce, sliced grilled chicken and a mix of fresh veggies, topped off with crushed red peppers, carrot sticks and cilantro. Pie Five Pizza Co. offers individual handcrafted pizzas with fresh ingredients made to order in less than five minutes. Thai-riffic Pie is available for a limited time through April 19. The rapidly expanding chain is capitalizing on growing consumer demand for fresh dining options and artisan pizzas in stylish environments without the wait.
"If you love Thai food, you're going to love this new pie," said Patty Scheibmeir, vice president of R&D and Product Innovation for Pie Five Pizza. "It's nut-less and full of flavor, without the spiciness of most Thai foods. It's different from any specialty pie we've ever served up, but we think it's going to be a customer favorite." (Web Site) piefivepizza.com
______________________________________________________________________________________________________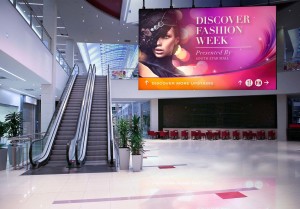 Planar Debuts Family Of Seamless, Fine-Pitch LED Video Walls
Planar Systems, a global leader in display and digital signage technology, has debuted the Planar® DirectLight™ LED Video Wall System, which combines a proprietary, advanced design across a choice of four resolutions ranging from 1.6 to 3.1 millimeter pitch, providing exceptional visual performance, thin mounting depth, precise alignment, mission-critical reliability and adaptability to different customer uses. The Planar DirectLight LED Video Wall family can be optimized for a wide range of indoor environments including well-lit public spaces and corporate lobbies, as well as light-controlled conference rooms, auditoriums and control rooms.
"We see tremendous growth potential with indoor LED video walls, and we are leading the way with Planar DirectLight," said Planar Systems CEO and President Gerry Perkel. "This is the perfect complement to our very successful Clarity Matrix LCD Video Wall System for customers who have been asking for a seamless, high-quality video wall that can meet mission-critical requirements for indoor environments. Planar DirectLight meets that need, further extending our longstanding commitment to video wall innovation and leadership."
Planar DirectLight offers a modular, seamless LED video wall system in four narrow pixel pitches – 1.6, 1.9, 2.5 and 3.1 millimeters – providing an exceptional visual experience close up, from a distance and at wide viewing angles. With stunning, crystal-clear picture quality, flexibility to accommodate almost any indoor environment and the ability to withstand the most rigorous, 24×7 operations, this unique family of video walls represents the next wave in the fast-growing direct-view LED market. (Web Site) www.planar.com
______________________________________________________________________________________________________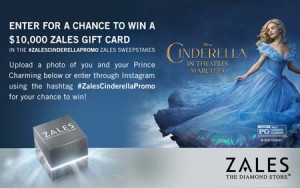 Zales Jewelers Launches Cinderella Promotion Tied To Disney's Live-Action Movie
Zales Jewelers has formed a promotional collaboration in support of Disney's live-action movie "Cinderella." As part of its promotion of the movie, Zales is inviting Cinderella fans to upload a photo with their prince charming to its website or on Instagram using the hashtag #ZalesCinderellaPromo. Through a sweepstakes drawing, a grand prize winner will be selected to receive a $10,000 Zales gift card. A 1st runner up will receive a $1,000 Zales gift card.
"Real-life fairy tales begin at Zales, and the Cinderella story is a wonderful metaphor for the special occasions that our customers share with us every day," said Scott Davies, Senior Vice President of Marketing for Zales Jewelers. "The collaboration with Disney marries Cinderella's love story with Zales' mission to celebrate life and express love, and allows us to be part of a couple's magical moment as they start their happily ever after."
In honor of the movie, Zales is featuring its Celebration Grand® collection of diamonds that are expertly cut to appear visibly larger. This Ideal Cut diamond outshines diamonds of the same carat weight. Zales is also featuring colored diamonds and gemstones in a variety of romantic and regal designs. (Web Site) www.zales.com
______________________________________________________________________________________________________
Smirnoff Named Official Vodka Sponsor Of Live Nation Entertainment
Live Nation Entertainment, the world's leading live entertainment company, has formed a global, multi-year partnership with Smirnoff, to become the official vodka sponsor in a strategic partnership of 26 music festivals around the world. Smirnoff believes music is the ultimate force in bringing people together. In partnership with Live Nation, the brand will create experiences that bring artists and fans even closer together through the thrill of the festival experience.
"Smirnoff and Live Nation share common beliefs and values, making us great partners. This long-term partnership with Live Nation will amplify our global vision around our passion for music and always making the fan experience a top priority," said Matt Bruhn, global brand director for Smirnoff. "Together we have the opportunity to enhance this experience even further through tearing down the barriers between fans and artists."
The Smirnoff brand will create fan experiences at each festival, aimed at consumer engagement. In addition, Smirnoff will develop unique content to share with fans around the globe – through both brand- and festival-related social channels, including their Smirnoff Sound Collective. The brand will leverage the sponsorship with consumer promotions in both on- and off-premise locations to expand opportunities for fans to experience the featured Live Nation festivals.
"Live Nation has the biggest and most diverse festival platform in the world," said Russell Wallach, president of Live Nation Media & Sponsorships. "We are focused on finding partners that want to enhance the fan experience on-site and create compelling content for the fans not there. Smirnoff has an incredible vision to bring this to life at 26 of our festivals around the globe and extend it to retail, on- and off-premise, online and beyond." (Web Site) www.smirnoff.com
______________________________________________________________________________________________________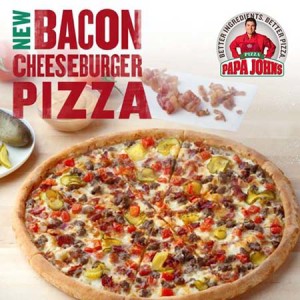 Papa John's Promotes The Bacon Cheeseburger Pizza
Papa John's is recreating one of last year's all-time fan favorites by adding hickory-smoked bacon to the Cheeseburger Pizza. To top things off, chocolate lovers also have the option to pair their Bacon Cheeseburger Pizza with the newest, sweetest introduction to the Papa John's menu: the Double Chocolate Chip Brownie. The high-quality ingredients in the Bacon Cheeseburger Pizza include 100-percent real beef, hickory-smoked bacon, dill pickle slices, freshly cut Roma tomatoes and mozzarella cheese, all layered on a fresh, never frozen original hand-tossed crust and zesty burger sauce. A pizza, burger and bacon, all in one tasty bite, combines three of America's greatest hits for just $12.
"Everything tastes better with bacon," said Bob Kraut, Papa John's chief marketing officer. "Customers loved our take on the cheeseburger pizza last year, and we listened to them, bringing back one of their favorites but raising the bar with the mouth-watering combination of the Bacon Cheeseburger Pizza." (Web Site) www.papajohns.com
______________________________________________________________________________________________________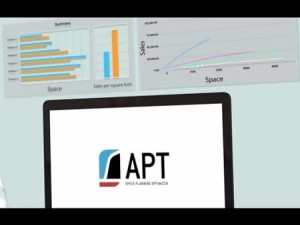 APT Releases Latest Version Of 'Space Planning Optimizer'
Applied Predictive Technologies (APT) has launched a new version of its Space Planning Optimizer software, an application that enables retailers and manufacturers to maximize the productivity of their shelf space. The offering is a part of APT's cloud-based software suite which also includes Test & Learn®, Market Basket Analyzer, Category Management Insights, Network Planner, and the APT Index. Space Planning Optimizer now has the unique ability to: Incorporate a company's specific operational constraints (e.g., planogram size, days of supply, assortment ceilings, etc.) to ensure that recommendations are feasible to implement; Deliver localized recommendations that optimize space on a store-by-store basis, incorporating drivers of performance such as market demographic factors and store characteristics; Automate analyses and rapidly generate consistent outputs to standardize a repeatable process; Enable fast collaboration and iteration with all organizational stakeholders involved in space planning; Easily scale to handle large volumes of locations and categories; Complement existing operational systems (e.g., planogram software); and Integrate with APT's Test & Learn® for Sites tool to assess financial impact of recommendations.
Anthony Bruce, APT's Chief Executive Officer, said, "Space Planning Optimizer is revolutionizing the way organizations think about their space. By implementing tangible recommendations that maximize the productivity of each square foot for each individual store, retailers can generate significant increases in sales and margin. The ability to prove out the productivity of particular products is also valuable for manufacturers that are constantly competing for retailer shelf space. We are excited to work with retailers and manufacturers to continue to improve this application." (Web Site) www.predictivetechnologies.com
______________________________________________________________________________________________________
Blippar Raises Funding To Extend Global Reach
Blippar, the world's largest augmented reality and image-recognition platform, has leveraged new financing to expand its engineering team and extend the global reach of its image-recognition capabilities in order to further realize its mission to create a visual search engine for the physical world.
"This is a pivotal time for the image-recognition industry," said Ambarish Mitra, Blippar Founder and CEO. "While the digital advertising and marketing communities have been quick to capitalize on the potential of our technology to engage audiences with branded experiences, we have barely scratched the surface in terms of the potential impact that our technology can bring to other industries, particularly education, healthcare and charities. This funding brings us closer to our ultimate goal of creating a new kind of cognitive behavior, one that enables us to instantaneously access information and content directly from any of the physical objects or collateral in the world around us."
Today Blippar partners with many of the world's largest and most influential consumer brands — Coca-Cola, General Mills, Procter & Gamble, Pepsi, Nestlé — to deliver engaging augmented reality and image-recognition experiences. Brand campaigns feature unique digital content that is unlocked instantaneously from physical triggers including billboards, products, logos and magazine pages when scanned or 'blipped' via the Blippar app. Following its acquisition of Layar in 2014, Blippar has pioneered a new behavior and has seen exponential user adoption, amassing a global user base of over 50 million people with over 1.5 billion blippable interactions. Blippar's operations have expanded to represent more than 200 employees across ten international offices in US, Europe and Asia. (Web Site) www.blippar.com
______________________________________________________________________________________________________
iSIGN Partners With Chameleon Digital Media To Launch Toronto's Mobile Network For Pubs And Taverns
iSIGN Media Solutions, a leading provider of interactive mobile advertising solutions, has joined forces with Chameleon Digital Media, a division of Adapt Media, to install 100 Smart Antennas into various pubs and bars in the downtown Toronto area. The initial placement will be in the Wheat Sheaf Tavern – Toronto's oldest inn, operating since 1848, which will be broadcasting by late March. It'll become the first tavern in Canada to communicate with current and prospective patrons via Bluetooth and Wi-Fi, utilizing iSIGN's patented technology. After the initial bar and restaurant launch, Toronto will have its own 'mini' version of the National Mobile Network–originating from the United States, expanded into other channels and other markets.
"We are extremely excited to launch this amazing technology and witness how patrons will react and interact with one of their oldest establishments," said Jamie Thompson, Chameleon's President. "It's a modern progression to a heritage Toronto landmark–our thanks to the Wheat Sheaf for being our test partner in Downtown Toronto!" (Web Site) www.isignmedia.com
______________________________________________________________________________________________________
News America Marketing Partners With OwnerIQ To Create Unique Digital Display Program
News America Marketing has added News America Programmatic Advertising to its portfolio, thanks to a partnership with OwnerIQ, the leading digital marketing solutions for retailers and product brands. The new product provides NAM clients with a robust, audience-centric and response-driven digital display product, adding to our portfolio of well-established media options. The unique blending of NAM's leading-edge geo-scoring system with OwnerIQ's expansive shopper data allows for precise delivery of impressions to the right individuals.
The platform begins with identifying the optimal geography, utilizing a multitude of inputs including store location information, demographic insights, point of sale data, third party research and many other sources. Then, through NAM's strategic partnership with OwnerIQ, insights into the brand and product interactions of 200 million active shoppers1 are analyzed for shopping behavior to target specific shoppers. Those uniquely combined insights allow News America Marketing's programmatic solution deliver both the relevant data and premier technology to allow clients to act upon that data.
"We pride ourselves on being the premier marketing services partner to leading CPG marketers and retailers," said Henri Lellouche, SVP, Digital, News America Marketing. "Partnering with OwnerIQ enables us to further solidify that relationship by offering our clients the ability to precisely target shoppers online based on evidenced product interest." (Web Site) www.newsamerica.com
______________________________________________________________________________________________________
Shoutz™ And 7-Eleven™ Conduct National Promotion In Over 7,800 Retail Locations
Shoutz and 7-Eleven have launched a joint, national campaign offering buy-one-get-one-free coupons for Arriba Horchata energy drinks, redeemable in more than 7,800 7-Eleven stores nationwide. 7-Eleven stores make up the largest network of lottery retailers in the nation and Shoutz provides marketing services for the Multi-state Lottery Association through their LotteryHUB mobile app, an official app of Powerball and Mega Millions. The partners' promotional campaign will offer buy-one-get-one-free coupons for Arriba energy drinks, a product that 7-Eleven helped launch in 2014 through an exclusive sales agreement with Arriba creator L.A. Libations. Coupons will be available in a dedicated "7-Eleven Offers" section of LotteryHUB through May 5. Shoutz will use mobile engagement and other marketing strategies to inform current LotteryHUB users of the promotion and to drive traffic to 7-Eleven locations. Using point-of-sale and other in-store marketing materials, 7-Eleven will encourage customers to download the LotteryHUB app and redeem Arriba coupons.
"Having delivered more than 40 million messages and hosted more than 5 million video views, LotteryHUB is the "go-to" app for lottery players and we are excited to partner with the largest convenience store operator in the world to add even more value to their stop at 7-Eleven," said Shoutz Chief Operating Officer, Frank Rash. (Web Site) www.shoutz.com
______________________________________________________________________________________________________
Trax Partners With Spring Mobile Solutions To Deliver Enhanced Monitoring And Analysis For Retail Industry
Trax Image Recognition (Trax), a leading technology provider of in-store shelf monitoring and analysis powered by image recognition, has formed a strategic partnership with Spring Mobile Solutions to deliver a cloud-based, field merchandising offering for consumer packaged goods manufacturers. The mobile application, which combines Spring's mobileRetail with Trax Image Recognition's proprietary technology, will offer enhanced shelf monitoring and in-store insights for CPG manufacturers. Spring's mobileRetail in-store merchandising application provides offline visit planning, audit survey management and collateral sharing capabilities. As a result of this partnership, field merchandising representatives will now have the ability to use Trax's image recognition technology to perform shelf monitoring and analysis as part of their store visits by simply snapping a photo or taking a video of an entire shelf layout. Representatives will receive data about shelf compliance within minutes on their mobile device; significantly reducing the amount of time spent performing their work in the stores.
"This partnership enables Spring to offer our customers a whole new level of productivity and efficiency for field merchandising representatives," said Conor Keane, CEO of Spring Mobile Solutions. "Companies can leverage Spring's leadership in cloud-based enterprise-grade retail execution applications and Trax's ground-breaking image recognition capabilities to more than double productivity in the field and improve visibility and insight into what's happening in the stores. The two offerings are extremely complimentary, which makes this partnership a perfect fit."
"We are extremely proud to be working with Spring, a leader in the enterprise mobility space," said Joel Bar-El, CEO of Trax Image Recognition. "This partnership will quickly provide a competitive advantage for manufacturers globally. Trax's image recognition technology was built to serve the unique demands of the retail industry and we look forward to working with Spring to deliver rich competitive insights and drive revenue opportunities for all customers." (Web Site) www.traxretail.com
______________________________________________________________________________________________________
PepsiCo Beverages And Live Nation Enter Multi-Year Strategic Marketing Alliance
Live Nation Entertainment, the world's leading live entertainment company, has named PepsiCo, its exclusive carbonated soft-drink and bottled water partner, providing popular brands such as Pepsi, Mountain Dew, Sierra Mist and Aquafina to venues, nationwide. Live Nation assets will serve as the cornerstone of Pepsi's deep and continued involvement in music culture and bringing one-of-a-kind experiences to music fans.
As the official carbonated soft-drink and bottled water partner, PepsiCo beverages will have exclusive pouring rights at 75 of Live Nation's amphitheaters, clubs and theaters in the United States, as well as curated Pepsi "Out of the Blue" experiences with Live Nation artists, such as sound checks and meet & greets, ticket access, and tour and festival tie-ins.
"Our partnership with Live Nation elevates our robust music platform to new levels," said Adam Harter, VP, Pepsi Consumer Engagement. "For decades, Pepsi has been a leader in music and has always focused on providing fans with unparalleled access to great music and their favorite artists. Live Nation will play a dynamic role in our new 'Out of the Blue' music campaign as we deliver new and exciting music experiences in a way only Pepsi can deliver." (Web Site) www.livenation.com
______________________________________________________________________________________________________

______________________________________________________________________________________________________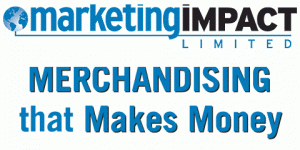 ______________________________________________________________________________________________________

______________________________________________________________________________________________________

______________________________________________________________________________________________________
CLICK ON IMAGE TO VIEW DIGITAL EDITION
______________________________________________________________________________________________________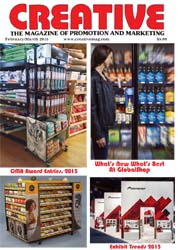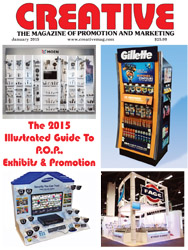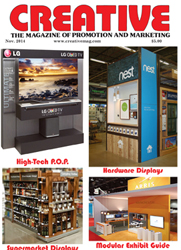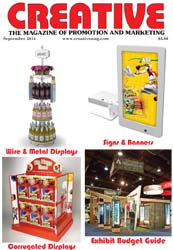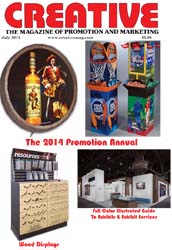 MAY 2014 ISSUE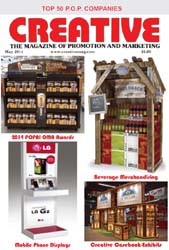 MARCH 2014 ISSUE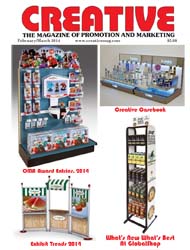 JANUARY 2014 ISSUE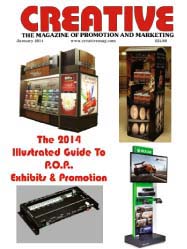 NOVEMBER 2013 ISSUE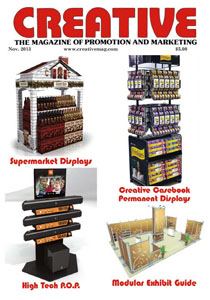 SEPTEMBER 2013 ISSUE
MAY 2013 ISSUE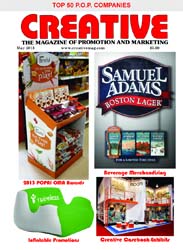 MARCH 2013 ISSUE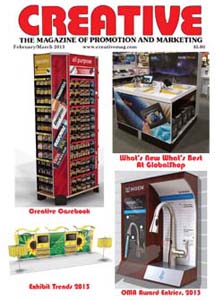 JANUARY 2013 ISSUE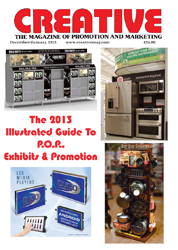 NOVEMBER 2012 ISSUE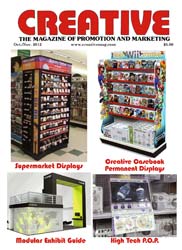 SEPTEMBER 2012 ISSUE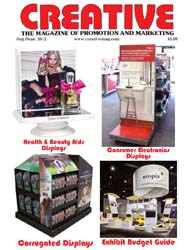 JULY 2012 ISSUE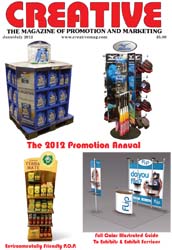 MAY 2012 ISSUE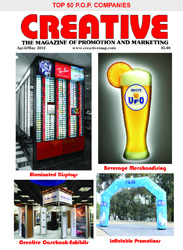 JANUARY 2012 ISSUE