_____________________________________________________________________________________________________


_____________________________________________________________________________________________________


_____________________________________________________________________________________________________


_____________________________________________________________________________________________________


_____________________________________________________________________________________________________

_____________________________________________________________________________________________________


_____________________________________________________________________________________________________


_____________________________________________________________________________________________________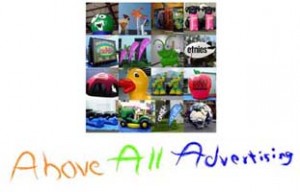 _____________________________________________________________________________________________________

_____________________________________________________________________________________________________

_____________________________________________________________________________________________________

_____________________________________________________________________________________________________

_____________________________________________________________________________________________________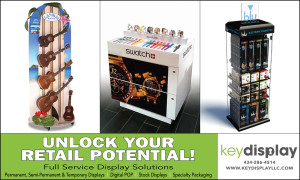 _____________________________________________________________________________________________________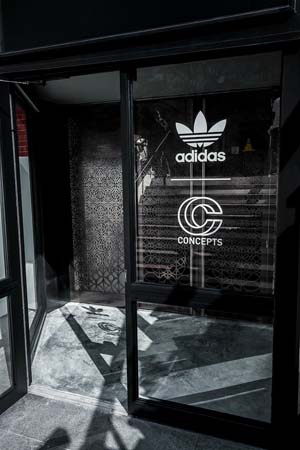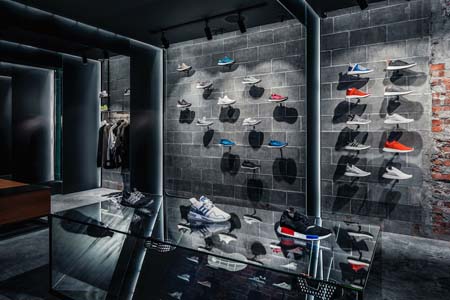 adidas And Concepts Open adidas x Concepts, New Streetwear Store In Boston
adidas and celebrated Boston retailer, Concepts, are taking their long-running partnership to the next level, launching the first-ever, co-curated, adidas-exclusive boutique – adidas x Concepts. Located at 73 Newbury Street in Boston, Massachusetts, the three-stripe-only, streetwear emporium is the latest addition to Newbury Street's lineage of high-end specialty stores, eateries and galleries. Opening on August 25, 2017, adidas x Concepts launches a fresh approach to collaborative retail, introducing a long-term yet ever-evolving partnership that will defy the overused 'pop-up shop' model, now commonplace in the consumer landscape.
adidas x Concepts, a premium destination for the passionate, streetwear connoisseur, will house lifestyle and performance product for men and women, culled from the many categories and collections that span across adidas. Iconic franchises from adidas Originals such as the NMD, EQT and Samba hang alongside coveted sport models including the Ultra BOOST, the Alpha Bounce and Harden-each carefully selected and appointed by the Concepts team. Concepts has influenced street and skate culture from its beginning in Cambridge, Massachusetts in 1996. Since its inception, it has become known as one of the greatest and most credible retail spots for collaboration projects, import fashion, sneakers, and for an overall shopping experience not commonly found in the United States.
Elsewhere in the minimalist, sparsely-designed, 1200 square foot space, sneaker enthusiasts can experience innovative, pinnacle product from the brand with the three stripes, including: sought-after YEEZY styles; footwear from adidas' longstanding collaborations with designers including Raf Simons, Rick Owens, Stella McCartney and Kolor, among others. Created with unique design elements to inspire Boston's streetwear community, adidas x Concepts invites fans to make discoveries, build intimate connections with adidas styles, and gain a unique experience that unites elements of design, music, art and architecture-all filtered through Concepts' signature aesthetic.
"This partnership symbolizes yet another level of our commitment to offering a diverse and multi-faceted portfolio of unique, retail experiences for our fans," said Pascha Naderi-Nejad, Senior Director of Originals at adidas. "Our co-designed and curated boutique with Concepts is a perfect example of this, uniting two partners in the development of a new retail identity that is authentically laser focused on the consumer experience. We believe that this space will be fueled by Boston's-and the world's-enduring streetwear culture and that's exciting." (Web Site) www.adidas.com
_____________________________________________________________________________________________________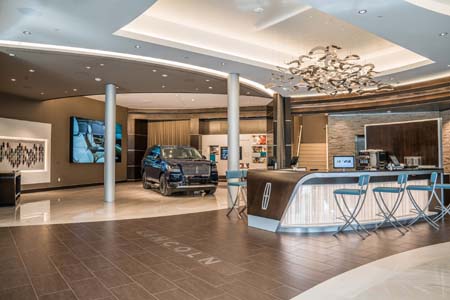 Lincoln Opens Dallas Experience Center
The spacious new Lincoln Experience Center now open near Dallas – Lincoln's second such facility – is the latest example of the brand's ever-increasing outreach to provide personalized client services and effortless ownership. The Lincoln Experience Center at the site of The Star in Frisco – corporate world headquarters and practice facility for the Dallas Cowboys and a new upscale development – offers those new to The Lincoln Motor Company the opportunity to learn about the brand in a comfortable, luxurious environment. It also serves to strengthen the company's connection to the Dallas-Fort Worth area.
The new Lincoln Experience Center adds to the brand's physical presence in luxury markets – the first one opened in July 2016 at Fashion Island in Newport Beach, California. In just over a year, more than 82,000 guests have visited and nearly 85 percent indicate they are more likely to purchase a Lincoln vehicle as a result. Nearly 90 percent say the center has positively changed their view of Lincoln. These centers are part of what the brand refers to as The Lincoln Way, a suite of enhanced client experiences designed to set Lincoln apart.
"We're continuing to personalize the experiences of our clients," said Kumar Galhotra, president, The Lincoln Motor Company. "Our exceptional vehicles are now matched with world-class service. Our clients tell us that the ultimate luxury today is time," said Galhotra. "So the experiences and solutions we're creating focus on respecting that extremely scarce resource."
The Lincoln Experience Center at The Star in Dallas offers a plush, luxurious space for potential clients to learn about the brand at their own pace – where they already shop and dine. Guests can relax in the connectivity lounge, discover the design inspiration behind Lincoln cars and SUVs, and customize their perfect vehicle. The latest products, including the all-new 2018 Navigator, are on display. Should visitors be interested in a test drive, a host at the Lincoln Experience Center will arrange a personalized test drive experience at their convenience. If guests are interested in purchasing a Lincoln, the host will make a personal introduction to the dealer most convenient for them. (Web Site) www.lincoln.com
_____________________________________________________________________________________________________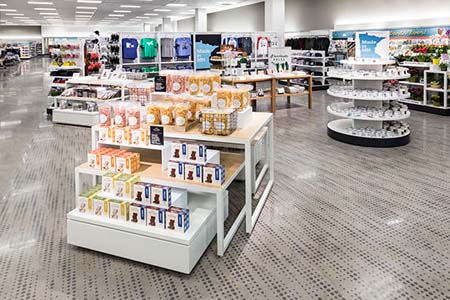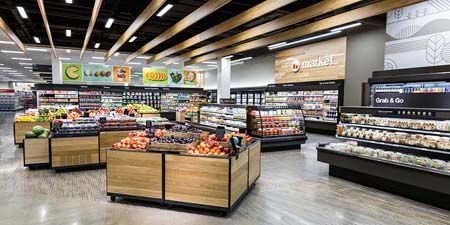 Target Minneapolis Store Gets Major Makeover
Targets two-story Nicollet Mall store in the heart of downtown Minneapolis, just steps away from its headquarters, is the latest Target store to receive a makeover. A local favorite since it opened back in 2001, it was a natural choice for the first Twin Cities store to feature its next generation of design elements. Its $10 million investment includes a top-to-bottom overhaul that combines the best of its digital and technology upgrades, elevated merchandise presentations and fulfillment services to make shopping fast, efficient and fun-all to give guests more of what they already love about the bullseye.
"We're always thinking about the different ways a guest might want to shop on any given day," said Joe Perdew, vice president, Store Design. "Sometimes, they only have 10 minutes and want to grab an order quickly using Order Pickup. Other times, they have 45 minutes-time to grab a coffee at Starbucks and browse the aisles. And sometimes, they want to shop online from the comfort of their couch. Our goal is to make it a great Target experience no matter which way they choose to shop." (Web Site) www.target.com
_____________________________________________________________________________________________________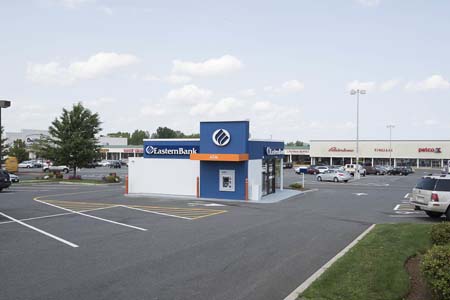 Eastern Bank Opens Micro Branch In Revere, Massachusetts
Eastern Bank, America's oldest and largest mutual bank, advanced its commitment to both innovation and serving Gateway Cities by converting a former Fotomat location into its smallest-ever standalone branch, a 556-square-foot location in Revere, Massachusetts.
The bank is bolstering its commitment to supporting Gateway Cities and turning a 500-square foot former Fotomat location in Revere into an innovative, high-tech retail banking office.
Revere's Northgate Shopping Center is home to Eastern's 93rd branch which packs a high-technology punch with all teller transactions handled by virtual bankers using the Talk2Teller machine and the branch's three staff members who speak a combined six languages. The new branch features the bank's 10th Talk2Teller machine or "interactive teller machine," an ATM with live video capabilities operated by virtual experts who work inside the bank's Customer Service Center in Lynn, Mass. Additional branch technology features include: an "instant issue" debit card machine for new or existing customers, ability for customers to use their drivers license to conduct bank transactions without their ATM card, drive-up ATM, free WiFi, and extended hours via Talk2Teller enabling customers to speak with virtual tellers beyond the bank's normal business hours.
"At Eastern Bank, we do good things to help people prosper," said Quincy Miller, Eastern Bank President. "Part of that commitment includes improving the banking experience for our customers and investing in communities that need it the most. We're very excited to support both initiatives by joining Revere for good through the opening of a micro branch in the Northgate Shopping Plaza. This expansion allows us to efficiently and effectively provide financial advice, outstanding service, and build relationships with the people and businesses of Revere." (Web Site) www.easternbank.com
____________________________________________________________________________________________________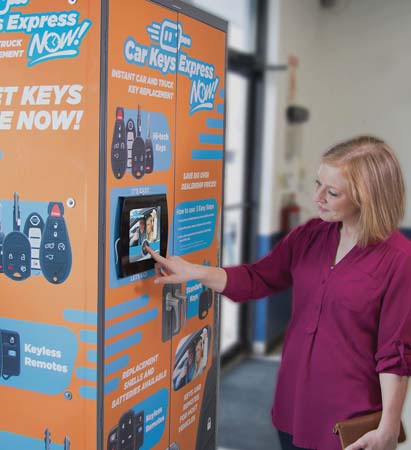 Car Keys Express Unlocks Multibillion-Dollar Opportunity For Retailers
Car Keys Express is expanding into retail with the release of an in-store version of its successful mobile key replacement system. Car Keys Express NOW! is a compact, automotive key replacement solution packaged into a customer-facing, retail-friendly cabinet. The system combines easy-to-use tools, the most popular modern keys, and the company's industry-unique universal products, allowing retailers to offer key replacement to 250 million North American drivers.
Car Keys Express NOW! takes the compact system that grew Car Keys Express into a nationwide success and translates it for retail use. The cabinet, complete with marketing graphics to generate consumer awareness, prompts shoppers to use a tablet-based application guide to access key prices and availability. Once a customer selects their car's year, make, and model, a store employee assists with cutting and programming the key.
"Car Keys Express NOW! gives retailers the opportunity to make great margins, incremental sales, and increase store traffic by offering consumers an easy and affordable option to dealership key replacement," said Kirk Stewart, Marketing Manager for Car Keys Express NOW!. "For the first time in 30 years, real automotive key replacement is coming back to retail." (Web Site) www.CKEnow.com
_____________________________________________________________________________________________________
Wetzel's Pretzels Continues Nontraditional Expansion With Phoenix-Area Walmart Opening
Wetzel's Pretzels, the innovator in the fresh-baked pretzel category, has opened its most recent nontraditional location, at the Walmart Supercenter in Queens Creek, Arizona, just outside of Phoenix. The new Queens Creek Wetzel's Pretzels marks one of the 11 Walmart locations the brand will open this year.
"We continue to find success with traditional mall units, but our nontraditional locations, both in and outside of California, such as the Walmart in Queens Creek, have been fantastic growth vehicles for Wetzel's Pretzels," said Doug Flaig, VP Franchise Development at Wetzel's Pretzels. "Along with uncovering the best traditional and nontraditional real estate, we're continuing to seek motivated, growth oriented multi-unit franchise partners who are looking to expand their portfolio with a fantastic concept like Wetzel's Pretzels."
In addition to its most recent location in Queens Creek, Wetzel's Pretzels has opened in Walmart Supercenter stores in Ohio and Iowa, with four new Texas Walmart locations to open by the end of the year. The brand's national partnership with Walmart presents a tremendous growth opportunity, as Wetzel's Pretzel's continues to leverage the partnership to open in Walmart Supercenter locations across the country. With a focus on hand-rolled hot and fresh pretzels crafted from simple ingredients such as flour, water, yeast and a touch of salt, Wetzel's Pretzels offers a craveable snack that appeals to every demographic. Each Wetzel's Pretzel's location also offers a variety of fresh and frozen lemonades to pair with the scratch-made pretzels, pretzel-wrapped hot dogs, Pizza Bitz and more.
_____________________________________________________________________________________________________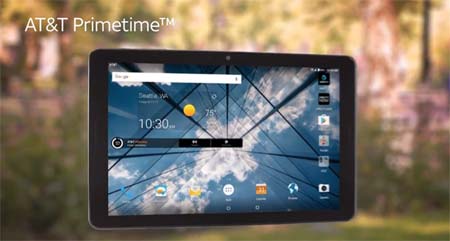 AT&T Offers Primetime Tablet
AT&T is introducing AT&T PrimetimeTM for $10 a month for 20 months with an AT&T Installment plan, or $29.99 with a 2 year contract. This AT&T exclusive tablet is loaded with entertainment and productivity features like TV Mode, which offers access to your favorite video apps like DIRECTV in one quick touch or swipe. With its high-quality HD video, incredible Dolby audio sound, long-lasting battery and very reasonable price, the 10-inch AT&T Primetime tablet is another way AT&T is bringing you an outstanding entertainment experience. AT&T Primetime comes ready with apps like DIRECTV and DIRECTV NOW, giving you some of the key features of a TV in a portable tablet.5 Get easy access to live TV or your favorite shows and movies on demand from virtually anywhere.
"Whether you're at home or on-the-go, the AT&T Primetime tablet offers an entertainment-first experience at a very affordable price," said Kevin Petersen, senior vice president, Device and Network Services Marketing. "Not only is this tablet priced competitively, but it is also packed with some of the latest and greatest audio and video features designed to deliver premium entertainment that is just one-touch away."
_____________________________________________________________________________________________________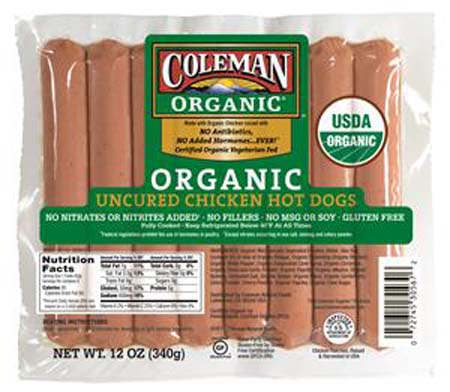 Coleman Natural Foods Introduces New Burgers, Sausages, An Organic Hot Dog And More Bacon
Coleman Natural Foods, a pioneer of organic and no-antibiotics-ever premium meats, is giving consumers broader choices and convenience in "no antibiotics ever" and organic, including burgers, sausages and an organic chicken hot dog. The added products include three new COLEMAN NATURAL® ready-to-cook burgers made with USDA choice beef, COLEMAN NATURAL® chicken sausages, a new COLEMAN ORGANIC® chicken hot and COLEMAN NATURAL® applewood-smoked and maple-smoked bacons. Just as with all Coleman Natural Foods products, the new items have no artificial ingredients and no added artificial preservatives, and are from animals raised without antibiotics or growth promoting drugs and fed an all-vegetarian diet free of animal by-products. COLEMAN ORGANIC® chicken products are also free-range and non-GMO. The new products respond to consumer insights research that shows consumers want choice and convenience in premium proteins, but have clearly stated "no" lists. That includes no antibiotics in the raising of the animals, no artificial preservatives and no artificial flavors or colors – all attributes shared by Coleman Natural Foods' products.
"What started as a niche is now mainstream," said Gail McWilliam, V.P. Marketing, Perdue Foods. "Consumers are looking for authenticity in their food, and that philosophy is woven into the DNA of the COLEMAN NATUARAL® and COLEMAN ORGANIC® brands. We express that in a simple mantra: "Real farmers. Real ingredients. Real good.' Those are principles we've stood by for more than 125 years, and why we steer clear of what's not real or not in the best interest of the animals we raise or the families we serve."
_____________________________________________________________________________________________________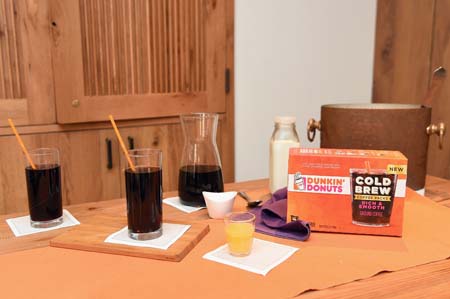 Dunkin' Donuts® Coffee At Home Introduces Its New Cold Brew Coffee Packs
Dunkin' Donuts® Coffee at Home has launched its all-new Dunkin' Donuts Cold Brew Coffee Packs, a "Brew-It-Yourself" take on the category that has the rich, smooth, full-bodied flavor of cold brew, and can be made at home in just three easy steps. Dunkin' Donuts Cold Brew Coffee Packs are formulated with 100 percent Arabica beans. All the flavor is slowly extracted from steeping in cold water, to deliver a less bitter, smooth brew. Cold Brew Coffee Packs can be found at grocery stores nationwide.
"Dunkin' Donuts Coffee at Home is constantly innovating and looking for ways to share delicious coffee with the brand's passionate fans. Today, that means offering a variety of formats, blends, and flavors that can be enjoyed easily at home," said Maribeth Burns, Vice President, Corporate Communications, The J.M. Smucker Company. "With our all-new Dunkin' Donuts Cold Brew Coffee Packs, the warm-weather staple can be conveniently made from the comfort of your home."
_____________________________________________________________________________________________________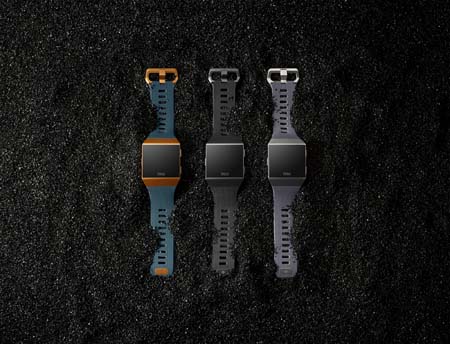 Fitbit Launches Ionic, Ultimate Health And Fitness Smartwatch
Fitbit, the leading global wearables brand, has introduced its first smartwatch – Fitbit Ionic™. A health and fitness first platform, Ionic offers a highly personalized experience not previously seen in other smartwatches. Ionic builds on Fitbit's health and fitness expertise with a new relative SpO2 sensor, making it possible to track deeper health insights like sleep apnea in the future, industry-leading GPS tracking, on-device dynamic workouts, improved heart rate tracking, and water resistance up to 50 meters. Plus, smart features include: contactless payments, on-board music, smart notifications, and a variety of popular apps and clock faces available in the Fitbit App Gallery. Ionic is available in retailers globally starting October 2017, with a new Fitbit Ionic adidas special edition device coming in 2018.
_____________________________________________________________________________________________________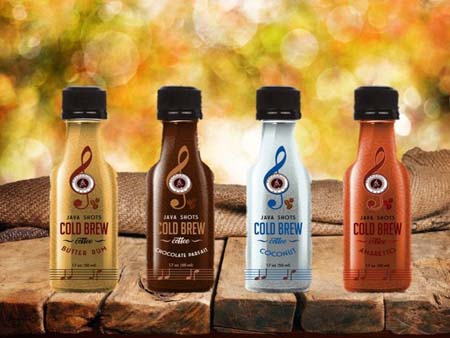 Harmonies Brew Introduces New Java Shots
Harmonies Brew has launched its newest product line: Java Shots, 100% Natural and Organic Cold Brew Coffee shots that are equivalent to a double espresso, making them a great natural and convenient energy booster. Harmonies Brew gathers premium coffee beans from around the world and utilizes a unique brewing process to extract their natural flavors and caffeine to create a drink with a smooth, delightful taste. Not only is getting a boost from nature a great concept, Java Shots also uses organic coffee as a base in the world of energy boosting drinks. Java Shots' appearance is very appealing, consisting of a 50 mL bottle similar to those used to serve alcohol on a plane. The bottle's design combines the Harmonies of Hope non-profit and the coffee blend of Harmonies Brew with a musical note that accentuates the product's affiliation with the arts. These unique little coffee shots come in four very appealing flavors: Coconut, Butter Rum, Amaretto, and Chocolate Parfait. Java Shots will be available wherever energy shot products are sold starting this November.
"Our goal is to become a healthier alternative to other energy shots on the shelves that give consumers a great-tasting, convenient source of natural energy boost when they need it," said Philip English, Executive Manager of Operations for Harmonies Brew LLC. "It solves the No. 1 consumer dissatisfaction of not being able to find a healthier choice of an energy-booster that tastes good. Our products are 100 percent natural and organic, and are convenient for when you need that lift most during your day."
_____________________________________________________________________________________________________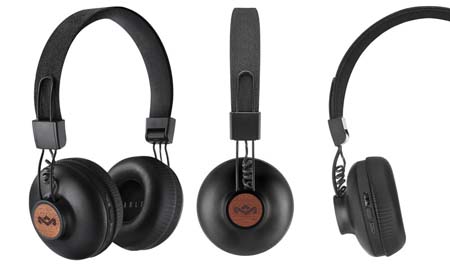 House Of Marley Expands On Wireless Audio Product Line
House of Marley is launching round two of its sustainable wireless product line, Positive Vibration 2 Wireless, further expanding within the innovative tech and music space. After launching a new wireless in-ear headphone in July, the brand has developed a new on-ear headphone, a technological improvement on the brand's successful Positive Vibration style. The new design enhances durability and comfort using recyclable aluminum alloy and REWIND™ fabric made from recycled hemp, organic cotton, and plastic bottles. The use of these materials allows the design team to produce a lightweight product without sacrificing durability; Positive Vibration 2 Wireless can be worn wherever, and whenever, you're on the go. "With the market investing in wireless audio products, our team has been working to provide an alternative solution, a sustainable one, to what's currently available," said Mario Lasen, General Manager and VP for the brand. "The Positive Vibration 2 Wireless headphone is an example of our dedication to creating products without compromising our commitment to sustainability."
_____________________________________________________________________________________________________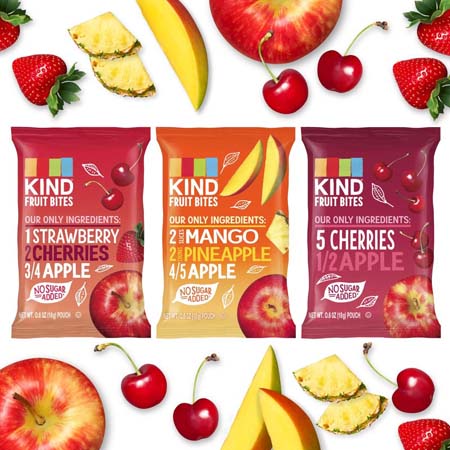 KIND Enters Fruit Snacks Category With KIND Fruit Bites
KIND Healthy Snacks enters the fruit snacks category with the release of KIND Fruit Bites. The product line, which contains only fruit and no added sugar, is poised to disrupt a category that, despite its name, has traditionally over-indexed on snacks filled with added sugar rather than fruit. In addition to no added sugar, KIND Fruit Bites do not contain any juices, purees, concentrates, preservatives or genetically engineered ingredients. Each snack has only three ingredients or less, and is made with only real fruit, like cherries, apples and mangos, and each pouch provides one full-serving of fruit.
"Since day one, KIND has been committed to balancing health and taste, and our KIND Promise has centered on crafting snacks with a nutritionally-dense first ingredient," said Daniel Lubetzky, Founder & CEO of KIND. "KIND Fruit Bites honors this promise, and is consistent with how we've always entered categories – with an eye toward disruption and a goal of elevating people's overall experience."
____________________________________________________________________________________________________
LeapFrog®'s LeapPad™ Ultimate Introduced; Kid-Safe Learning Tablet
LeapFrog® Enterprises, Inc., the leader in innovative learning toys for children, has made available the LeapPad™ Ultimate, the perfect kid-safe learning tablet designed just for kids. The newest addition to the acclaimed, award-winning line of LeapPad™ tablets features more than $100 worth of preloaded learning content featuring core skills in mathematics, reading and science as well as music, puzzles, logic and creativity to help prepare children for preschool and beyond. LeapPad Ultimate is recommended for kids ages three to nine years old.
"LeapPad Ultimate really is the ultimate learning tablet for kids," said William To, President, VTech Electronics North America. "It comes with all the features parents are looking for – it's kid-safe and kid-tough, packed with engaging content that is both educational and fun. LeapPad Ultimate gives access to LeapFrog's extensive content library of digital apps and cartridges."
_____________________________________________________________________________________________________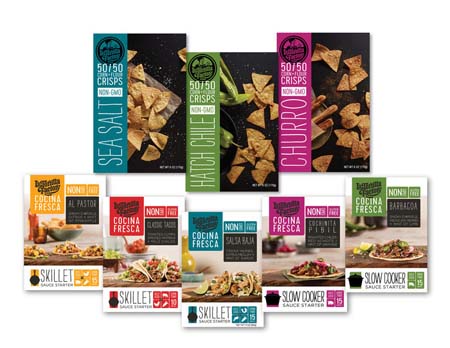 La Tortilla Factory Offers New Line Of Authentic Mexican Sauce Starters And 50/50 Crisps
Known for its commitment to simple, Non-GMO ingredients, La Tortilla Factory is making it easier for home cooks to achieve authentic Mexican flavor by expanding its product line to Cocina Fresca Sauce Starters and 50-50 Corn/Flour Crisps, offering home cooks easy-to-prepare, fresh and authentic flavors. Cocina Fresca Sauce Starters make great marinades and come in traditional Mexican flavors like Barbacoa, Al Pastor, Classic Tacos, Salsa Baja, and Cochinita Pibil. Joining them on the shelves will be 50/50 Crisps in high-intensity flavors, such as Hatch Chile and Churro.
"Typically, it would take hours to prepare these traditional Mexican-style sauces. La Tortilla Factory has done all the work and now people can have robust, authentic flavors in no time at all," said La Tortilla Factory Vice Chairman Sam Tamayo.
_____________________________________________________________________________________________________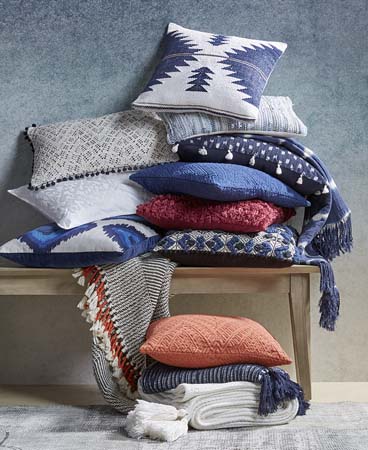 Lucky Brand Home Arrives At Macy's For Fall 2017
Macy's and Lucky Brand have launched Lucky Brand Home, a new bedding collection created for Macy's. The line offers a full range of duvet covers, comforters, hand-crafted quilts, sheet sets, throws and decorative pillows in a relaxed and free-spirited aesthetic.
"In collaboration with the Lucky Brand design team, we focused on the idea of effortless style and vintage textiles, while also keeping in mind the tradition and aesthetic of the heritage collection," said Roberson Keffer, vice president and Home fashion director for Macy's. "We are particularly proud of the craftsmanship behind the line. From tassel details in the throws to the intricate embroideries of our quilts, Lucky Brand Home looks beautiful in any space, but is also easy to care for and style." The collection will launch with five top-of-bed offerings, each as three-piece sets that include a duvet cover or comforter and two shams. The bedding ranges from rich, indigo hues in the Sienna set to the neutral tones of Ventura Waffle and Santa Fe Stripe.
Designed to layer seamlessly, Lucky Brand Home also features 100 percent cotton quilts, throws and coverlets, and decorative pillows distinct with texture that are crafted in a range of techniques. With a rich history beginning in Southern California in 1990, Lucky Brand embodies the authentic, all-American spirit, grounded in vintage-inspired denim. Now, with the introduction of home, the Los Angeles-native company has become a true lifestyle brand, offering the customer a piece of the SoCal experience from their wardrobe to their bedroom.
_____________________________________________________________________________________________________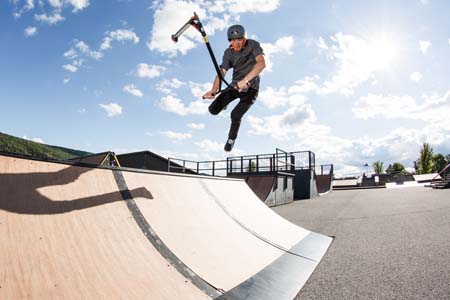 Mongoose Launches Exclusive Scooter Line At Target
Mongoose, a brand of Dorel Industries, will roll out a brand-new line of folding and freestyle model scooters in Target stores. The BMX and mountain bike brand is expanding its sport and outdoor lifestyle offerings with its line of five folding scooters and three freestyle scooters. Mongoose scooters will be available in two lines: Force folding scooters and Stance Freestyle scooters. The Mongoose Force folding line is ideal for recreational use and short commutes as they fold easily for travel. All five scooters include Max Grip tape on both the brake and deck. The Force 2.0, 3.0 and 4.0 feature kick stands and bike-style grips, while the Force 1.0 and Force 1.0, with lighted wheels, have soft foam grips. The Force scooters are appropriate for kids ages five and up. The Mongoose Stance line features a heavier duty design, ideal for a day at the skate park. The Stance Pro and Stance Elite feature an anodized clamp collar for the ultimate control and precise steering and front and rear alloy pegs. The Stance scooters are appropriate for kids ages eight and up.
"There's a natural crossover between trick bikes – which is what we've been known for since 1974 – and scooters," said Milissa Rick, senior director of marketing for Mongoose. "It's a perfect combination of getting outside and having fun while expressing your creativity. We listened to what customers wanted to see in a scooter and our line is a direct result of that feedback."
_____________________________________________________________________________________________________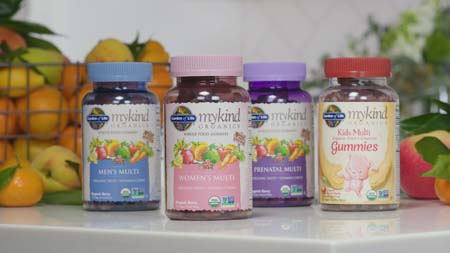 Garden Of Life® Introduces mykind Organics Gummies
Leading nutrition brand Garden of Life® and Alicia Silverstone, actress, New York Times best-selling author, health advocate and co-creator of mykind Organics gummy vitamins, have added an exciting innovation to their industry-leading mykind Organics line of vitamins. New mykind Organics Gummy vitamins are the first full-line of gummy multivitamins to be Certified USDA Organic, Non-GMO Project Verified, and made from real organic fruit and whole-food vitamins – offering a deliciously innovative way for the entire family to get their daily vitamins. New mykind Organics Gummy vitamins are the first full-line of gummy multivitamins to be Certified USDA Organic, Non-GMO Project Verified, and made from real organic fruit and whole-food vitamins – offering a deliciously innovative way for the entire family to obtain essential daily nutrients in a clean and popular form. They are available in six delicious varieties, ranging from prenatal and kids to men's and women's age 40+.
"I am so proud to team up with Garden of Life to introduce our new gummy vitamins – the purest, cleanest gummies out there, made from the real, organic, non-GMO whole foods my family eats. These yummy gummies provide the essential nutrients you need, without all of the 'icky stuff' you don't want in your vitamins," said Silverstone.
_____________________________________________________________________________________________________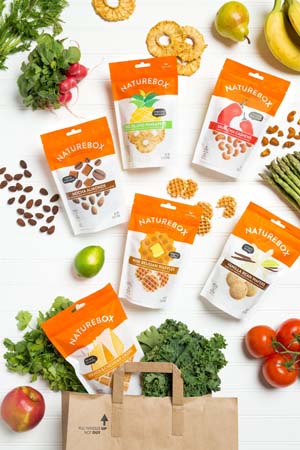 NatureBox Continues To Increase Presence In Physical Retail Stores
NatureBox Inc., one of America's fastest growing food brands, announced new physical retail distribution for its thoughtfully crafted, high-quality snacks. NatureBox products will be available in 220 Northern California Safeway stores. Beginning September 1st, the brand will also appear on the shelves of hundreds of Sprouts. The expansion provides consumers more opportunities to discover and enjoy NatureBox snacks, and leverages the company's long-standing commitment to harnessing real-time, consumer data to inform product assortment and innovation.
"We are thrilled to partner with these top retailers, building on the momentum from our successful launch at Target last year. With more retail-focused announcements soon to come, we love giving consumers plenty of access to NatureBox on physical retail shelves," said Gautam Gupta, co-founder and CEO of NatureBox. "We're always testing products and gathering data to determine what snacks consumers respond to most; by using this data and physical distribution points we can reach new consumers and introduce our most popular snacks to a captive audience, bringing products to market in a quarter of the time of a typical CPG."
_____________________________________________________________________________________________________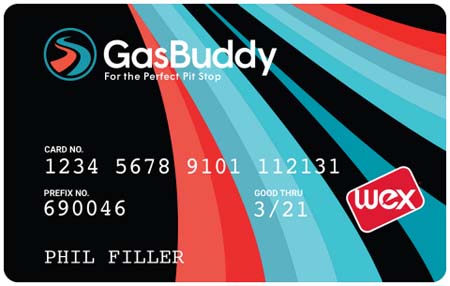 Pay With GasBuddy Introduced To U.S. Motorists
GasBuddy, the only smartphone app connecting nearly 70 million drivers with their Perfect Pit Stop, has unveiled Pay with GasBuddy, a new payment service that provides U.S. drivers with a discount off of virtually every gallon of gas they will ever purchase. Pay with GasBuddy gives U.S. drivers the most convenience, choice and value of any gasoline payment form in their wallet.
"Today, GasBuddy breaks new ground as a media company building its own proprietary, secure, federated payments network for the more than $315 billion spent on retail gasoline," said Walt Doyle, the CEO of GasBuddy. "The sheer scale and focus of our installed base of nearly 70 million drivers, combined with the value and convenience we're delivering to the consumer, should make Pay with GasBuddy a very popular choice for U.S. motorists.
_____________________________________________________________________________________________________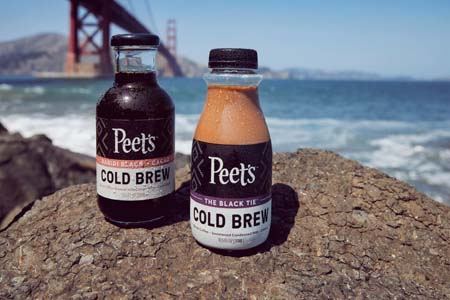 Peet's Coffee Expands Coldcraft Portfolio With Two New Flavors Of Bottled Peet's Cold Brew
Peet's Coffee®, The Original Craft Coffee™, has added The Black Tie and Baridi Black™ + Cacao to its existing, bestselling, bottled cold brew beverages currently sold in California. The two fresh flavors round out an existing product line of four bottled beverages distributed by Coldcraft, the company's dedicated business unit for crafted, bottled beverages including cold brew coffee. Following a successful expansion of bottled cold brew throughout California and the launch of the non-dairy offering of Almond Milk in April 2017, the brand will now leverage Coldcraft to unveil the fresh flavors.
"As the Original Craft Coffee, our fifty years of experience is evident in our range of cold brew flavors, making Peet's the leading brand of single serve Cold Brew in California with a 24 percent share," said Tiffin Groff, VP and General Manager, Coldcraft. "Unlike other brands, our True Cold Brew is kept cold from bottling to the cooler, ensuring freshness and flavor above all else. And our newest delicious Cold Brew beverages provide even more ways for California consumers to enjoy Peet's Cold Brew."
_____________________________________________________________________________________________________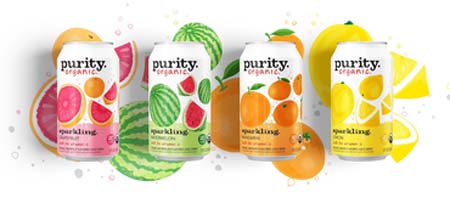 Purity Organic Launches Low Calorie Sparkling Line With High-Potency Vitamin C
Purity Organic, a pioneering organic beverage company, has launched a new Sparkling line made with 15% organic juice and sparkling water. Available in watermelon, lemon, mandarin, and grapefruit flavors, every 12-ounce can contains 100% of the recommended daily allowance of Vitamin C and ranges from 20 to 30 calories with no added sugar. Purity Organic Sparkling stays true to the company's mission of delivering delicious taste through simple USDA Certified Organic ingredients. With no added sugar or artificial flavors, the balance of organic juice and sparkling water provides a more authentic and robust fruit flavor than what is currently available from flavored sparkling waters.
"Consumers want an organic, low calorie option that has a richer taste and functional benefits. Purity Organic Sparkling delivers on functionality through the 100% RDI of Vitamin C and the taste experience is both delicious and playful which is why we're marketing Sparkling as 'Feel Good Fizz,'" said Bernadette Aguirre, Director of Marketing.
_____________________________________________________________________________________________________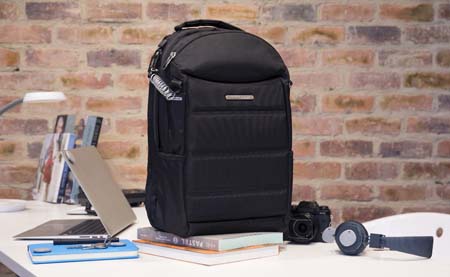 Totto Brand Launches In U.S.
Totto, a leading designer of bags, accessories, and apparel that merge fashion and function, has officially launched in the U.S. The Totto brand offers bags and accessories ideal for tweens through adults, each carefully crafted to comfortably and functionally tote all the necessities that make study, work, sports, and travel most efficient. Totto's commitment to new and innovative products has made the brand a pioneer in functional backpacks that merge design and technology. The T-Track, the latest addition to Totto's line, is a multifunctional smart backpack that organizes and tracks valuables, providing unparalleled protection without compromising on style. Founded in 1987 in Bogota, Colombia, Totto is present in 56 countries and more than 600 locations worldwide.
_____________________________________________________________________________________________________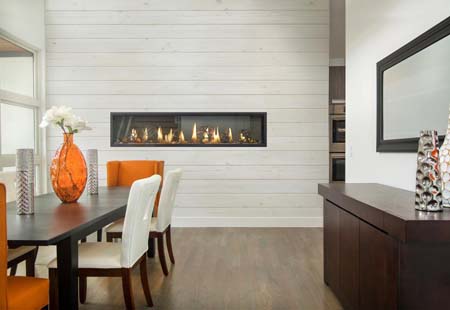 Napoleon's New Luxuria Linear Series Eliminates Need For Fireplace Safety Screen
A leader in the hearth industry for more than 40 years, Napoleon's latest innovation is a game-changer for builders, designers, and homeowners alike. Napoleon's new Luxuria Linear Series features industry-unique technology that eliminates the need for a fireplace safety screen. The new Napoleon Luxuria Linear Series boasts beauty and performance, but most notably the industry-unique Dynamic Heat Control and Glass Guard Systems. Simply put, now the only thing to stand between you and the show-stopping flames of a six-foot-long fireplace is clear glass – that's safe to touch. Heat can be redirected from the fireplace opening eliminating the need for a safety screen. With the ability to redirect heat from the fireplace to other areas of the home, or even outside, homeowners can enjoy the ambiance of the fireplace year-round while maintaining a comfortable temperature.
_____________________________________________________________________________________________________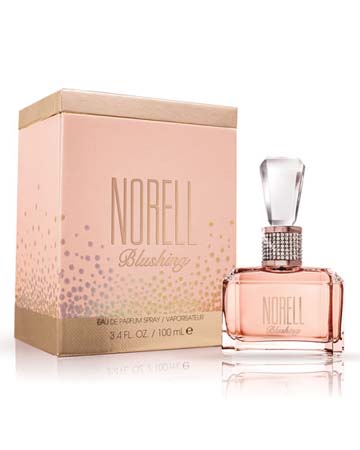 Norell Blushing Fragrance Introduced
Parlux Fragrances has launched Norell Blushing, the latest addition to the Norman Norell fragrance portfolio in celebration of the American designer's iconic style. A luxury fragrance of the highest standard with a distinctly modern olfactive composition, the coy and coquettish floral evokes a sense of nostalgia with a uniquely timeless appeal. The scent enchants with an exquisite sensuality of the finest ingredients with each bottle possessing over 500 luxuriant petals of the coveted Damask Rose. Created by International Flavors & Fragrances Perfumer, Yves Cassar, the fragrance features fresh top notes of Juicy Nectarine, Sparkling Mandarin, and Watery Pear that sparkle with a youthful radiance. A flourish of florals represent the heart of the fragrance with Orange Flower and Syringa that flirt with the fruity top notes to highlight the luminous femininity of Damask Rose and Jasmine. The base notes of Creamy Birchwood, Vanilla, and Sandalwood blend with the sensuality of Skin Musks to impart a sparkling allure.
Designed with sophisticated, discerning women in mind, Norell Blushing is a fragrance for a new generation of contemporary women seeking to express their unique and individual style. "Norell Blushing captures the sparkle and light of elegant femininity with a wink of playful mischief and a luminous love of life," said Cassar. Norell Blushing is launching exclusively at Neiman Marcus.
_____________________________________________________________________________________________________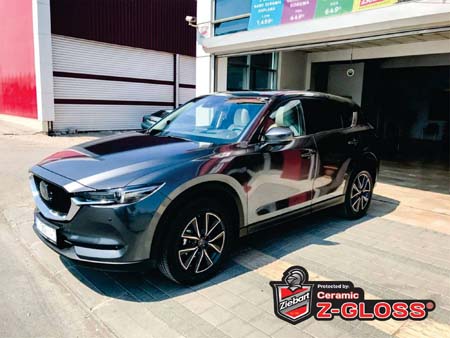 Ziebart Introduces Ceramic Z-Gloss® Paint Coating
Ziebart International Corporation, the global leader in automotive appearance and protection services, has introduced itsclatest in vehicle protection, Ceramic Z-Gloss® Paint Coating,cnow available throughout the United States, as well as various parts of the world. Ceramic Z-Gloss® Paint Coating is a protective ceramic, three-layered coating that includes enhanced gloss characteristics to lock a showroom shine into your vehicle. Not only will the shine be stunning, but the protection you'll get for your vehicle's paint is unmatched. Ceramic Z-Gloss® Paint Coating is resistant to impact, chemicals, acid rain, UV rays, scratches, and temperature. It is a high gloss finish that will have your vehicle looking newer than new.cBacked by an industry-leading warranty, Ziebart guarantees the gloss won't fade for seven years and it will require zero waxing for just as long.
_____________________________________________________________________________________________________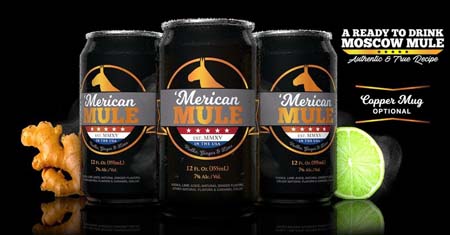 'Merican Mule Launches Moscow Mule In A Can
'Merican Mule, Inc, the creator of America's ever-popular Moscow Mule in a can, is launching its product distribution across Los Angeles and Orange County. Three millennial entrepreneurs created the best tasting Moscow Mule in a can with the 2015 launch of 'Merican Mule. The 7% ABV, spirit-based canned cocktail developed by the company is made true to recipe, containing vodka, natural ginger and lime. The refreshing, premium, pre-mixed Moscow Mule Cocktail gives consumers a "grab and go" alternative to the popular handcrafted bar beverage.
"You no longer need to go to a bar or restaurant to have a Moscow Mule. In fact, our company slogan is Copper Mug optional," said Dean Mahoney, 'Merican Mule's Chief Executive Officer. "Ready-to-drink beverages just haven't been good over the past decade. We seek to change that. We've achieved amazing taste, second to none, due to our patience during development and caution around selected ingredients." The canned cocktail contains vodka, natural ginger and lime, true to its original recipe.
_____________________________________________________________________________________________________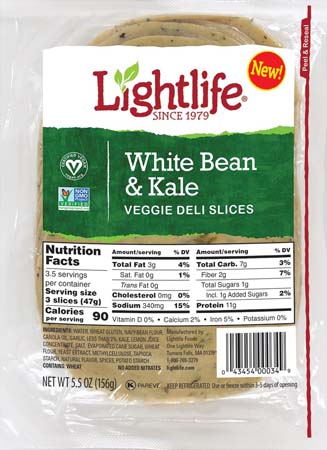 Lightlife Shakes Up The Deli Category With New Veggie Deli Slices
Lightlife is reinventing a classic lunchtime staple with a plant protein twist, introducing its brand new line of veggie deli slices. Lightlife's veggie deli slices are made from consumers' favorite plant proteins, pack 11 grams of plant protein per serving and come in two delicious flavors – White Bean & Kale and Chickpea & Red Pepper. The veggie deli slices are the latest innovation in the brand's refrigerated product line, joining some of Lightlife's top-selling favorites like Smart Dogs, Smart Ground and Tempeh. With the majority of Americans (65%) believing that plant protein can be just as hearty and satisfying as animal protein, the new veggie deli slices are the perfect sandwich swap in a healthy wrap, as a salad topper or even as a snack. As a premium extension to Lightlife's deli line, which includes veggie turkey, pepperoni, ham and bologna slices, the new veggie deli slices are Non-GMO Project Verified, Certified Vegan and free of cholesterol and trans fats.
"We've taken familiar foods and flavors, like hummus and kale, to create something fun, delicious and unexpected in an effort to bring new consumers into the booming plant protein category" said Brad Lahrman, Vice President of Marketing at Lightlife. "With back-to-school season right around the corner, the veggie deli slices provide vegans, vegetarians and flexitarians with more variety when it comes to amping up their lunch routine."
_____________________________________________________________________________________________________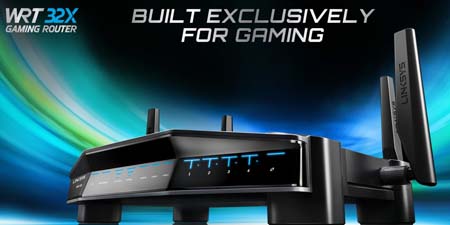 Linksys Introduces First True Gaming Router
Linksys®, a leader in home and business networking solutions and Rivet Networks, makers of the award winning line of high-performance Killer™ Networking products for desktop and notebook PCs, are introducing the new Linksys WRT™ gaming edition router, the WRT32X, this September. This first of its kind collaboration, Linksys and Rivet Networks teamed to incorporate the Killer Prioritization Engine (KPE) to provide serious online gamers the only router optimized for high-speed gaming for users with Killer-enabled gaming PCs. The KPE optimizes traffic for low latency and less lag and ensures that the Killer-enabled PC's gaming, audio, and video is fast and smooth, while simultaneously managing other online traffic in the home to ensure other devices and activities are not compromised. The new firmware and graphical user interface (GUI) was also custom-built from the ground up with a focus on monitoring and controlling gaming network traffic.
_____________________________________________________________________________________________________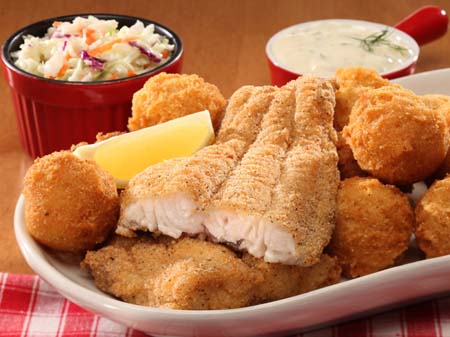 House-Autry Mills Expands Its Line Of 'Spice Up Your Meal' Products With Three New Cooking Mixes
Setting the gold standard of Southern flavor since 1812, House-Autry Mills is adding three new products to its lineup of nearly three dozen Southern comfort food cooking mixes: The Beer Batter Fish Fry Mix, Extra Sweet Onion Hushpuppy Mix, and Catfish Fry Mix, now available for purchase nationwide. The three new cooking mixes are extensions of the company's current product line and expand on the House-Autry tradition of providing easy-to-use mixes that help cut time in the kitchen to allow for more time around the dinner table.
"We aim to create products that make dinner easy without compromising on authentic Southern flavors," said House-Autry CEO, Craig Hagood. "With this launch, we're excited to offer people even more quick and easy options when it comes to enjoying Southern comfort food."
_____________________________________________________________________________________________________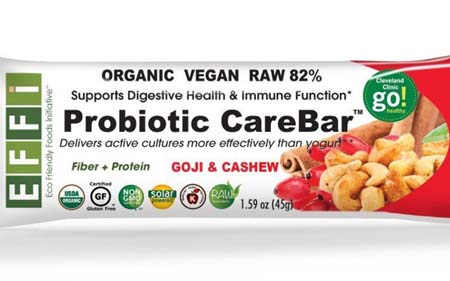 Eco Friendly Foods Initiative® (EFFi Foods) Now At Sprouts Nationwide
Eco Friendly Foods Initiative® (EFFi Foods), has partnered with Sprouts Farmers Market, the healthy foods grocery store chain, to become a nationwide snack retailer. The Los Angeles-based company will begin by selling Probiotic CareBars®, in three different flavors. EFFi Foods creates innovative plant-based snacks that are designed to focus on disease prevention, and to help people better invest in their own health without sacrificing great taste or ethics. All of their snacks provide live probiotic cultures from organic, plant-based sources to support gut and digestive health.
"We are incredibly honored to be part of the Sprouts family," said Carina Ayden, Founder and CEO of EFFi Foods. "So many of our core values are rooted in the same mission: a commitment to organic and natural foods that support wellness and healthy living. We couldn't be more excited to provide our Probiotic CareBars® to this nutritionally-conscious community as a delicious and nutritious snack for all ages."
_____________________________________________________________________________________________________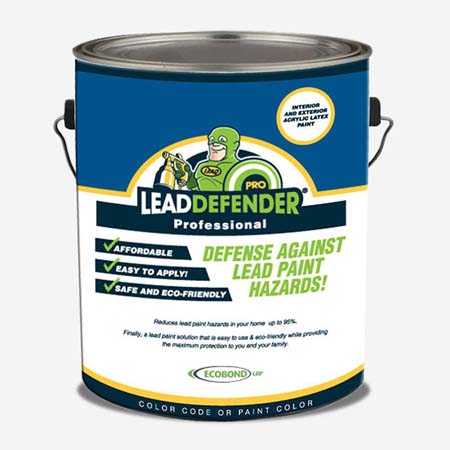 ECOBOND® Lead Defender® Now At Ace Hardware Stores
Contractors and homeowners needing a lead-paint treatment solution can now visit Ace Hardware stores for the ECOBOND® – Lead Defender®. Enjoy peace of mind from the dangers of lead paint using the proven & patented ECOBOND® family of products which help mitigate lead dangers to human health. In a move to further serve widespread issues associated with the dangers of lead paint ECOBOND® made the strategic decision to add Bitrex® Bitterant Technology to their lead paint treatment product, ECOBOND® – Lead Defender®. In the new Lead Defender formula, Bitrex® creates an added safety barrier to further protect children from lead poisoning by reducing the amount of paint chips or dust a child may ingest.
"We are excited to be approved as an Ace Hardware vendor and have our proven & patented ECOBOND® family of products with lead paint treatment technology available to help families in the fight against lead paint poisoning," said James Barthel, President and creator of ECOBOND®.
_____________________________________________________________________________________________________
Arby's Appoints Jim Taylor CMO
Arby's Restaurant Group has appointed Jim Taylor has been promoted to Chief Marketing Officer. As Chief Marketing Officer, Taylor will lead all research and development, new product innovation, brand marketing and positioning, advertising creation, and media planning. Taylor previously served as Senior Vice President of Marketing.
_____________________________________________________________________________________________________
MOD Pizza Appoints Tracy Cioffi As CMO
MOD Super Fast Pizza Holdings, has appointed Tracy Cioffi as the company's first chief marketing officer. As MOD's first CMO, Cioffi will lead the company's global marketing strategy, including brand marketing, design, customer insights, local store marketing, digital marketing and communications. Cioffi brings more than 20 years of expertise in building and developing national retail and culinary brands, and most recently served as senior vice president for Sur La Table, Inc., where she developed and managed the integrated marketing strategy for their 130-plus stores and 75 culinary locations. Prior to Sur La Table, Cioffi was vice president and head of marketing for See's Candies Inc., overseeing marketing and sales for more than 250 stores, and leading e-commerce operations.
_____________________________________________________________________________________________________
Target Names Minsok Pak As Company's Chief Strategy And Innovation Officer
Target Corporation has appointed Minsok Pak as executive vice president, chief strategy and innovation officer. Pak will be responsible for Target's enterprise strategy development and retail innovation with the goal of enhancing the guest experience and accelerating growth. He will also oversee business development for the company, including mergers, acquisitions, partnerships and joint venture initiatives. He will report to Target Chairman and Chief Executive Officer Brian Cornell, and serve as a member of Target's Leadership Team. Most recently, Pak was Senior Vice President, LEGO Retail at The LEGO Group. In this role, Pak was responsible for leading LEGO's branded retail channel, including more than 250 stores and e-commerce sites across 24 markets.
_____________________________________________________________________________________________________
Atlantic Packaging Products Forms Alliance With York Container Company
Atlantic Packaging Products, the largest privately-owned integrated corrugated packaging company in Canada, has formed a strategic partnership with York Container Company, a leading independent manufacturer of corrugated containers and retail packaging in the Mid-Atlantic area, headquartered in York, Pennsylvania. Stephen Tansey, President and representative of YCC's shareholders, said, "York Container is committed to growth and providing innovative solutions to our customers. We have enjoyed robust growth over the past several years, but we believe that in order to take our plans to the next level we need to partner with a like-minded company to expand geographically and extend our capabilities to a broader customer base. After an evaluation of our various options, we are thrilled to join forces with Atlantic. This is the best possible outcome for all of our stakeholders, in particular, our customers and employees." (Web Site) www.atlantic.ca
_____________________________________________________________________________________________________
Environmental Lights Promotes Keith Zeber As Vice President Of Sales
Environmental Lights, a leader in LED lighting solutions, has promoted Keith Zeber to Vice President of Sales. Zeber has over 32 years of success in Sales and Sales Management. He joined the Environmental Lights team in 2014, serving as Director of Vertical Sales. Prior to joining Environmental Lights, he held a variety of sales and management roles for Pivot3, Nova Mobile and Honeywell/Intermec. (Web Site) www.environmentallights.com
_____________________________________________________________________________________________________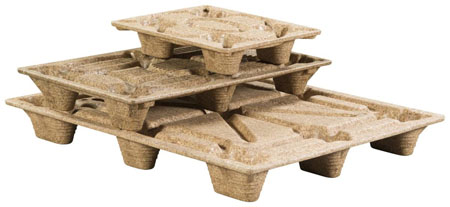 Litco Pallets Certified By USDA's BioPreferred Program
Litco International, Inc. announced that Inca brand molded wood pallets and molded wood core plugs have been certified by the USDA's BioPreferred program. Litco, as a USDA BioPreferred Partner may begin labelling their products as Biobased. The BioPreferred® Program was developed by the U.S. Department of Agriculture (USDA) to help showcase sustainable products and promote use of renewable agricultural resources. Inca pallets and core plugs are now eligible to affix the USDA Certified Biobased Product label showing they are Biobased products. The USDA BioPreferred certification further reinforces Litco's position as a sustainability leader in transport shipping products. "Biobased certification for Litco's core plugs and pallets helps to demonstrate our commitment to the sustainability of our company's offering of molded wood products," said Gary Sharon, Vice President of Litco International. "As participants in the GSA purchasing program (GSA Contract Number: GS-025-099BA) we are proud of our ability to help the federal mandate to purchase biobased, sustainable packaging and transportation products." For more information, visit; (Web Site) www.litco.com
_____________________________________________________________________________________________________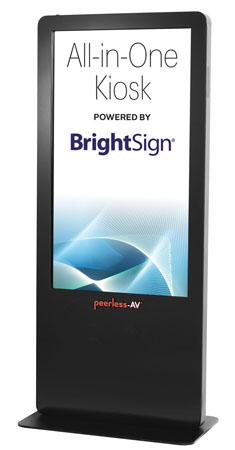 Peerless-AV Offers All-In-One Kiosk
Peerless-AV®, the leader in innovative audiovisual and digital signage solutions, is excited to introduce its new All-in-One Kiosk, powered by BrightSign®, the global market leader in digital signage media players. Featuring an elegant, sleek design with lean frames and a small footprint, the All-in-One Kiosk offers a complete digital signage solution for any indoor application setting – from corporate to retail to hospitality, and beyond. Powered by a BrightSign Built-In Digital Signage Module, the All-in-One Kiosk delivers flawless Full HD 1080p60 single video decoding, HTML support, networked content playback, as well as an abundant set of features, including interactivity via the GPIO port, remote snapshot, live text, media feeds, and multi-zone. With an integrated 55″ commercial LCD display offering six points of IR touch, the All-in-One Kiosk fully engages users, making it ideal for a variety of uses, such as wayfinding, entertainment, and digital merchandising. For more information, visit: (Web Site) www.peerless-av.com
_____________________________________________________________________________________________________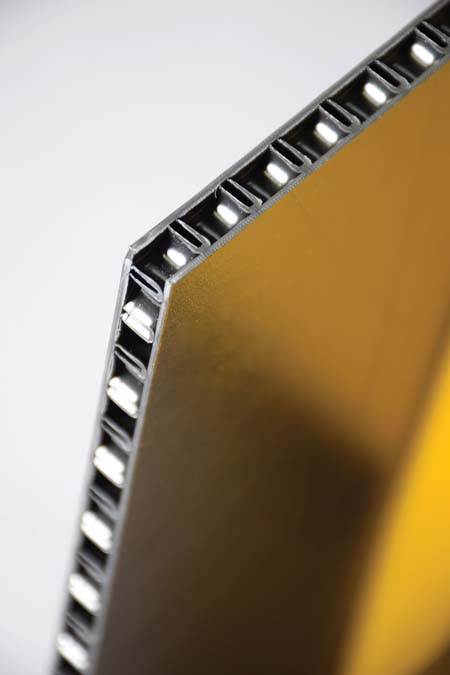 Primex Plastics Offers Prime Bubble-X™ Board
Primex Plastics Corporation, a leader in custom extruded plastic sheet and roll products for thermoforming, fabrication and printing, has released its Prime Bubble-X™, a unique air-bubble co-extruded polypropylene board designed with a print-friendly matte surface on both sides. This innovative technology provides printers and retailers with a lightweight substrate that is strong, extremely rigid and moisture and chemical resistant for use both indoors and in extreme outdoor weather conditions.
printing, rigid substrates, flexible substrates, graphic arts, graphic printing, sign printing. Bubble-X is ideal for point of purchase displays, signs, mail totes, sleeve packs and other types of containers which require high strength to weight ratios and enhanced printability when compared to corrugated plastic and paper boards. Bubble-X is made from 100 percent recyclable polypropylene through Primex's exclusive extrusion process and comes in a variety of colors, gauges from three to five millimeters and widths up to 60 inches. For more information, visit; (Web Site) www.primexplastics.com
_____________________________________________________________________________________________________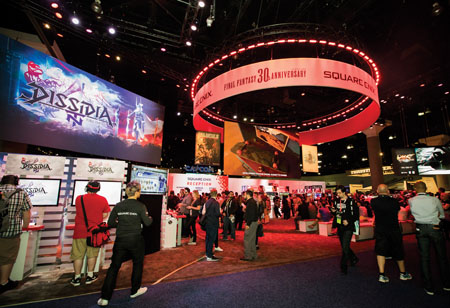 Kenwood Experiences Creates Stunning Booths For Square Enix At E3 Trade Show
Kenwood Experiences, a leading experiential marketing agency in San Francisco, CA, created stunning exhibit booths for Square Enix at the E3 trade show in Los Angeles recently. For powerhouse Square Enix, Kenwood leveraged the 30th anniversary of the Final Fantasy franchise, which coincided with E3. The agency built a showcase that commemorated not only the franchise's renowned legacy but also two new properties: Final Fantasy XIV Stormblood and Dissidia Final Fantasy NT. Large screens around the booth featured battles and head-to-head competitions. Exclusive themed presentation rooms spotlighted other elements, such as Strange: Before the Dawn, as well as playable demos and a SEP live stream that broadcast unique content during all show hours with developer panels, new product info, and exclusive previews. (Web Site) www.kenwoodx.com
_____________________________________________________________________________________________________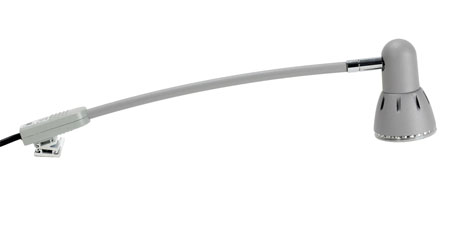 Display Supply & Lighting Introduces SkandaLights® GZ 2004 Line Voltage Arm Light With A New Brighter LED Lamp
Display Supply & Lighting, a leader in lighting, supply products and product selection and installation oversight services, is now offering the SkandaLights® GZ 2004 Line Voltage Arm Light with a new, brighter LED Lamp. This fixture is designed to deliver high quality spot lighting to desired areas and now it just got brighter. The GZ 2004 line voltage arm light has a rugged metal fixture head, with a round cone shaped design that aids in dissipation of heat and mounts to virtually any application with over 50 clamp and clip styles available. This fixture is still offered with either a 50 or 75 watt GZ lamp, but if you are looking for a LED version, choose the arm light with a new 530 lumen, 7 watt – 4000K LED lamp and no transformer is needed. "As a company we are always looking for ways to help our customers to add high quality LED lighting into their lighting designs," said Rob Cohen, Vice President of DS&L. "Finding a way to add a bright LED lamp into an existing fixture that we offer, is a convenient and low cost way to help our customers add bright LED light into any retail space, display or tradeshow booth". For more information about the brighter version of the SkandaLights® GZ 2004 arm light with a new 530 Lumen 7 watt – 4000K LED lamp ,visit; (Web Site) www.dslgroup.com
_____________________________________________________________________________________________________
Bluewater Expands Environment Exhibition Development
Bluewater, a Michigan-based technology experience company, has formed Bluewater Studio, the company's new environments, and exhibition arm. The founding leadership team consists of creative and seasoned veterans in the industry. James Hungerford will serve as the group's senior vice president, Erich Zuern as executive producer, and James Gould as vice president of operations and project development. Bluewater Studio provides clients with an integrated approach to the strategy, development, creative and production of highly creative cultural experiences and spaces. "We are delighted to be able to use our full range of experience and expertise at Bluewater Studio," said Hungerford. "We have formed this team in response to client challenges and opportunities that we've seen in the marketplace. It's incredibly gratifying to have the opportunity to offer a full range of intellectual, creative, fabrication, and installation services, leveraging years of experience successfully supporting clients and partners in key markets – museums, corporations, healthcare, and higher education." (Web Site) www.bluewatertech.com
_____________________________________________________________________________________________________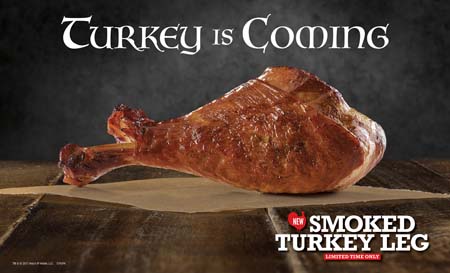 Arby's Promotes Smoked Turkey Legs, Its Latest Menu Offering
Arby's is getting medieval with its latest menu offering, the Smoked Turkey Leg, available at Arby's restaurants in nine regions. Arby's Smoked Turkey Leg is seasoned with salt and brown sugar, smoked and then slow-roasted to perfection. It's fit for a king or queen, yet available only for a limited time. (Web Site) www.arbys.com
_____________________________________________________________________________________________________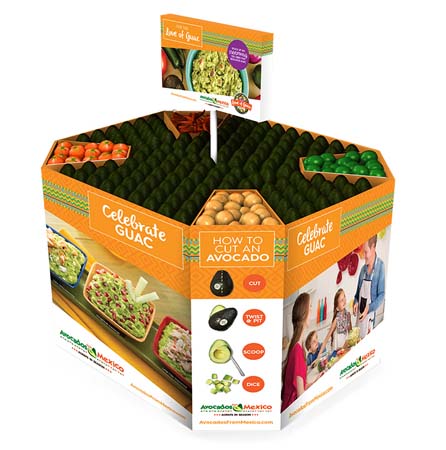 Avocados From Mexico Offers Line-Up Of Fall Promotions
This season, the number one selling brand of Avocados in the U.S., Avocados From Mexico (AFM), is celebrating fall traditions with a robust line-up of promotions and new partners, continuing to grow the category, while bringing avocado enthusiasts the best products during Hispanic Heritage Month and football season.
"Throughout the months of September to October, our campaigns will continue brand momentum focused on driving relevancy with our consumers' mindset and provide solutions to their need states. We continue to keep our shoppers top of mind across the path to purchase as we ensure a seamless customer experience while connecting with them on their terms," said Stephanie Bazan, Market Development Director of Avocados From Mexico.
To celebrate Hispanic Heritage Month as well as the growing Hispanic community, Avocados From Mexico will launch the "Toast To Your Heritage" campaign in target Hispanic stores across the U.S. running from September 4 through October 15. The campaign is focused on the Nueva Latina encouraging them to add their own cultural twists to avocado toast working with AFM partners, Bimbo Bread and TABASCO© Sauce providing the ideal trio of ingredients to make the perfect everyday dish that celebrates diversity and flavor. "Toast To Your Heritage" will promote in-store with merchandising efforts inclusive of small cases with side shelves for TABASCO© Sauce and co-branded tower bins with header and iron man posters.
In addition, Avocados From Mexico returns with its "Tastiest Tailgate" program with new partners at Heineken USA/Dos Equis to equip and inspire college football fans to raise the bar during Football season from September 18 to October 31. This fun, foodie, football fan challenge encourages fans to host their very own custom AFM Guac Bar that fits their lifestyle for a chance to enter the Tastiest Tailgate Sweepstakes.
"Providing unique experiences to our consumers while staying true to college football traditions are important for us just as it is for football fans. Even though football season has a variety of indulging food choices, we want to provide fans with delicious, healthier options via the Guac bar to create their own unique, personalized snack," said Dianne Le, Senior Manager National Shopper Marketing at Avocados From Mexico.
"Tastiest Tailgate" offers 360° campaign support to increase sales, lift and inspire avocado consumption through store merchandising, in-store radio and consumer savings. To highlight the partnership between AFM and Dos Equis, in-store merchandising will include co-branded large and small bins with header and custom die-cut display signs. Brand presence will also be supported by Dos Equis in-store via beer aisle shelf talkers in over 800 Kroger, Albertsons and Safeway stores. (Web Site) www.avocadosfrommexico.com
_____________________________________________________________________________________________________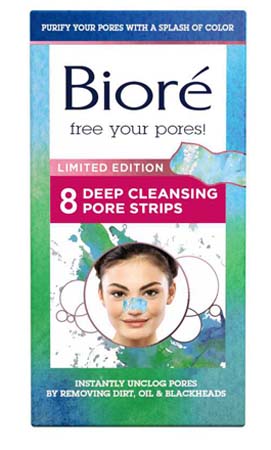 Bioré® Skincare Releases Limited Edition Pore Strips And Supports Girl Up Campaign
New Bioré® Skincare Limited Edition Deep Cleansing Pore Strips have been introduced as a partner with Girl Up™, a campaign of the United Nations Foundation that mobilizes girls and women across the globe to raise awareness and funds for United Nations programs that help adolescent girls in need.
The charity's SchoolCycle initiative aims to eliminate one of the biggest obstacles keeping girls out of school: distance. The program provides bicycles to girls in developing countries so they can access education and stay in school. With actress and Brand Ambassador Shay Mitchell supporting the partnership, Bioré® Skincare's donation of 200 bikes will go a long way towards helping girls in need create a brighter future for themselves.
The trendy tie-dyed pore strip will draw out an entire week's worth of buildup in just 10 minutes. Thanks to proprietary C-bond technology, when you remove the strip, the debris lifts away with it, revealing a clean complexion. When used regularly, Bioré® Skincare's Pore Strips not only decongest your pores, but also reduce their appearance. Bioré® Skincare Limited Edition Deep Cleansing Pore Strips are available for a limited time at select food, drug and mass merchant stores. (Web Site) www.biore.com
_____________________________________________________________________________________________________

Church's Chicken Launches Biggest Ultimate Choice Meal Program In Brand History
In a move that proves Church's Chicken® is devoted to providing guests more of the great chicken experiences they love, the brand announced its new $5 Real Big Deal. Now, guests have the freedom to choose from thousands of flavor combinations featuring Church's® hand-battered, double-breaded fried chicken or Tender Strips®, home-style sides, and a honey-butter biscuit and signature jalapeño pepper – for just $5.
The market-leading value was developed specifically in response to guest feedback, which revealed a strong desire for customizable value meals rather than a one-size-fits-all meal with limited options. With the $5 Real Big Deal, Church's guests not only get to choose from 2-pieces of mixed chicken or 3 Tender Strips® in original or spicy, they also have the flexibility to select any two of Church's delicious and unique side dishes, including baked macaroni & cheese, jalapeño bombers fried okra and corn-on-the-cob. Each $5 meal is topped off with a scratch-made honey-butter biscuit, and a signature jalapeño pepper to squeeze over chicken for an extra spicy kick – one of Church's most beloved "custom flavor" traditions, dating back to 1952. Everyone gets what they want and it all comes together for just $5, regardless of the combination.
"Consumers are telling us that they want real options for their money," said Jennifer Chasteen, Vice President of Brand Strategy & Activation at Church's Chicken. "While we are known for our original and spicy chicken and biscuits, we also feature a full complement of home-style sides. Now guests can explore Church's entire classic sides menu without worry, because at $5, it's like getting a second side free."
The $5 Real Big Deal is a ground-breaking approach to value in that it provides choice around virtually every menu item and flavor combination available at Church's. A single guest could dine at Church's every day over a period of years and never have the same meal twice – though the price would always be $5. The ad campaign, entitled "Game Show," features a light-hearted, fictional game show called "Just Choose Already!" Each :30 second commercial features a different Church's customer as the contestant, trying to decide between all of the menu options. The $5 Real Big Deal is available at all U.S. Church's Chicken restaurants, while supplies last. (Web Site) www.churchs.com
_____________________________________________________________________________________________________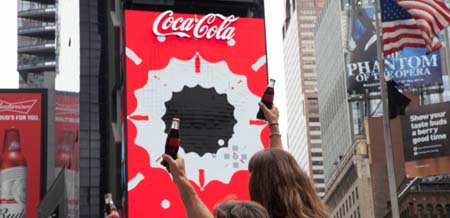 Coca-Cola And Fans Celebrate World's First 3D Robotic Sign In Times Square
Coca-Cola has unveiled a new six-story 3D Robotic Sign in Times Square featuring 1,760 independently moving LED screens, choreographed to the content on display – creating a multisensory experience for the 300,000 people who pass through the busy Manhattan intersection each day.
Nearly 100 years after Coca-Cola installed its first sign in Times Square, fans had the chance to experience the towering installation on Tuesday through a pop-up, interactive seating area inspired by the sign's moving LED modules. Throughout the day, the seating installation released a refreshingly cool mist as brand ambassadors distributed ice-cold Coca-Cola, Coca-Cola Zero Sugar, Diet Coke and Coca-Cola Life.
"From the beginning, our brief was to create a pause-and-refresh moment in the crowded environment of Times Square," said Kim Gnatt, group director, Business Strategy, Coca-Cola North America. "Our proprietary 3D technology brings our iconic brands to life in a unique and differentiated way that will hopefully catch people's attention and make them want to engage for a longer period of time."
The 68-ft. by 42-.ft. sign required sophisticated engineering and rigorous testing for all weather conditions. Every high-resolution LED cube is programmed to independently extend and retract, extending out into the crowd and bringing the company's portfolio of beverages to life in a way the team hopes will inspire thirsty onlookers to crave an ice-cold Coca-Cola. A full calendar of content includes Coca-Cola advertising from around the world, fully customized for the sign. The company will tailor programming for two primary audiences – New York City commuters and tourists – and refresh the creative based on time of day or day of week.
"Similar to how you create a music playlist for your day, we have the ability with this sign to build a 24-hour playlist of content that's important to our brands, and timely and relevant for our fans," Gnatt said. Guinness World Records™ was on site for the sign's debut and awarded The Coca-Cola Company with two record titles: "The Largest 3D Robotic Billboard" and "The First 3D Robotic Billboard." (Web Site) www.coca-colacompany.com
_____________________________________________________________________________________________________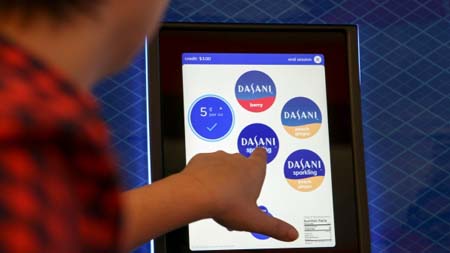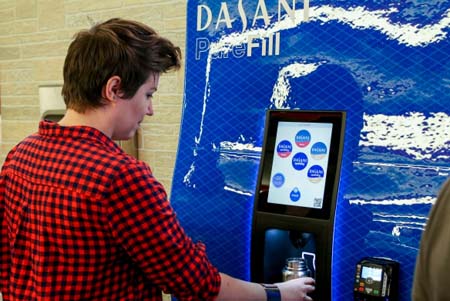 Coke Testing Self-Serve Water Station With Flavors And Bubbles: Dasani PureFill
The idea for the DASANI PureFill machine, which provides free, ultra-filtered water with the option of adding flavors and/or carbonation for a small fee, emerged last summer during a workshop hosted by Coca-Cola North America R&D. Coca-Cola is bringing flavor, fizz and fun to the water fountain this summer. The company will pilot the DASANI PureFill station on the Georgia Institute of Technology campus next week as students return for the fall semester. Two flavors will be available during the Georgia Tech pilot: Berry and a second created exclusively for DASANI PureFill, Peach-Ginger.
"The team recognized that hydration stations were being installed all over the place, especially on college campuses," explains Kim Drucker, director of brand innovation, Coca-Cola North America. "And this represented an opportunity to enter the space of convenient, on-the-go hydration."
The project team simultaneously kicked off a consumer research initiative and turned to Coke's in-house Concept Design Center to build out a prototype. An inter-disciplinary crew of machinists and mechanical, electrical and industrial engineers led by Tom Perrin tackled the challenge head on, piecing together a solution using existing hardware and parts in a matter of weeks. A cross-functional team of Coke employees led the design, development and commercialization of DASANI PureFill. DASANI PureFill was constructed using a Lancer beverage dispenser, a proprietary Coke chiller and a bag-in-box (BIB) system for the flavors. The team partnered with a vacuum-forming company to design the machine's exterior.
"Typically at Coke, we design from scratch and build from the ground up," said Jeffrey Busch, director of equipment commercialization, Coca-Cola North America. "This often leads to great innovations, but can take years to see the light of day. The beauty of this machine is that it was built entirely with off-the-shelf parts – with speed and agility in mind."
DASANI PureFill is paired with a custom-built smartphone app, which lets users track their hydration and geo-locate a nearby machine, and a cashless payment system. Busch said this feature tested well with Millennials, who also liked the link with the DASANI brand. "Young people, especially college students, always have two things with them throughout the day – a water bottle and a smartphone," Busch said. "So we're trying to dial in to those habits and add value to a water brand they know and love with a unique solution for on-the-go hydration." (Web Site) www.coca-colacompany.com
_____________________________________________________________________________________________________
Dunkin' Donuts Conducts New Peel & Reveal On-Cup Program
Dunkin' Donuts has launched "Sip. Peel. Win." as the brand's first-ever national on-cup peel and reveal promotion, offering a prize or special offers to every guest who purchases a large or extra large hot Coffee, Tea or Hot Chocolate (excluding Espresso) at participating locations. Now through September 30 or while supplies last, specially marked large and extra large hot cups will be stickered with a game piece, giving guests the chance to win a year's worth of free coffee and other great prizes, such as Dunkin' Donuts gift cards, free menu items, Fanatics® prizes and more. Non-winning game pieces have valuable coupons for Dunkin' product or discounts at Fanatics.com. To celebrate the winning spirit of "Sip. Peel. Win." Dunkin' Donuts brought together two of its favorite football players, Rob Gronkowski and Odell Beckham Jr., for original dance moves to help America win in style. As part of special advertising and digital content for this promotion, Gronk and Odell have broken out their best celebratory dances fueled by Dunkin' Donuts coffee to show what winning is all about.
"Coffee is such an important beverage for so many of our guests, as it helps keep them energized to make the most of each day," said Tom Manchester, Vice President, Field Marketing, Dunkin' Brands. "Through our first-ever on-cup instant win program, we are rewarding our busy guests with prizes and special discounts on large or extra large hot cups." (Web Site) www.dunkindonuts.com
_____________________________________________________________________________________________________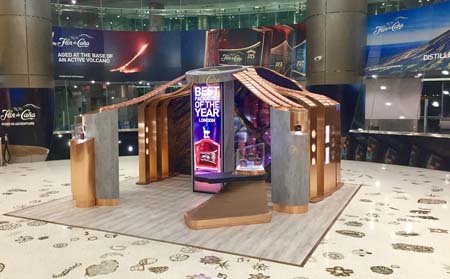 Flor de Caña Volcano Display Impacts Miami's Airport
From July through September 8th, Flor de Caña, Nicaragua's #1 exported brand, has activated a disruptive and elegant 10-feet high display inspired by the San Cristobal Volcano in Nicaragua, which incorporates large screens that create an incredible visual mosaic showing lava, and volcano explosions in ultra-slow motion footage telling the full story of Flor de Caña's 125-year family tradition and the brand's portfolio.
The Flor de Caña volcano is located in Terminal D, between gates D37 and D38, where millions of travelers from around the world are exposed to the new brand communication and more than 25,000 people will be able to enjoy a tasting of Flor de Caña's super premium and ultra-premium rum collections, aged from 7 up to 25 years, and tour the display to learn about the brand's differentiating elements and the quality of Flor de Caña.
The brand's communication and booth design are inspired by the San Cristobal volcano because it is the birthplace of Flor de Caña and where its rums have been born and aged throughout more than 125 years.
Through this campaign, the brand also seeks to connect with travelers flying to Latin America, where Flor de Caña is one of the fastest growing super premium rums. Miami's International Airport is the top airport in the U.S. in terms of passengers flying to and from Latin America and the Caribbean, approximately 15 million per year. (Web Site) www.flordecana.com
_____________________________________________________________________________________________________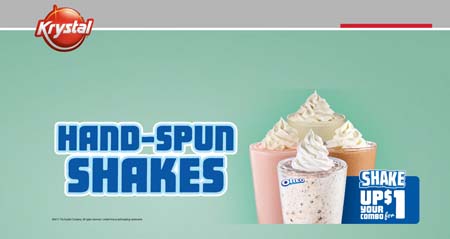 Krystal Introduces 'Shake Up Your Combo' Offers
Fans of Krystal Restaurants' most popular menu items are about to get some exciting new values. Guests can also choose to "Shake Up" any regular menu combo and upgrade their beverage from soda to any available milkshake flavor for just $1 more than the normal combo price. The two offers are the newest ways Krystal is bringing more variety to their consistently budget-friendly menu.
The Crowd Pleaser comes with 20 of Krystal's iconic square steamed burgers – which falls right in the sweet spot between the brand's established orders of 12 Krystals and 24-Krystals. The meal deal then also adds guests' choice of 10 crisp, juicy traditional chicken wings or boneless wings with either buffalo or BBQ sauce. "Shake Up Your Combo" allows guests to choose a vanilla, chocolate, strawberry, or OREO® Cookie hand-spun milkshake instead of a soda on all combos, including those for Krystals, Cheese Krystals, Bacon & Cheese Krystals, Chiks, Pups, Wings, and more. No matter which combo guests select, the milkshake upgrade is only $1 additional.
"Our guests typically fall into two categories when it comes to value – those who want more for their money, and those who are looking to enhance their Krystal experience," said Alice Crowder, Vice President of Marketing for the Krystal Company. "We set out to satisfy both kinds of guests by putting together a sizeable meal deal as well as an upgrade that applies to any of our nine different combos." (Web Site) www.krystal.com
_____________________________________________________________________________________________________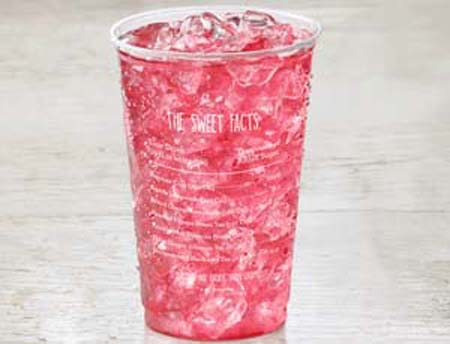 Panera Bread® Launches Next Wave Of Transparency
To better support and inform guests, Panera Bread will be the first national restaurant company to place calories and added sugar information directly in the hands of guests. The company is rolling out a new "sweet facts" fountain beverage cup that lists the calories and added sugar in each of its six new craft beverages, as well as regular cola.
"We believe it's up to companies to take the lead on transparency, not wait for legislation. Earlier this year we became the first national restaurant company to post both calories and added sugar at the point of pour, but we quickly saw that we could-and should-do more," said Ron Shaich, Panera Founder, Chariman and CEO. "With the combination of more information and better options available, we're seeing our guests begin to trade from fountain soft drinks to our new clean beverages."
In March of 2017, Panera began declaring added sugar and calories in fountain beverages on in-cafe signage at point of pour as part of its progressive effort to provide better options and transparency to its guests. With the initial launch of new craft beverages and signage, Panera has already seen an eight percent shift toward increased consumption of medium and lightly sweetened beverages vs. fountain soda. The addition of the new "sweet facts" cup is the company's boldest step yet, providing information right on the cup so guests can make an informed beverage choice. The new cup is currently available in eight markets, and will roll out nationwide to complement the national availability of Panera's 100% clean craft beverages, made with no artificial sweeteners, preservatives, flavors or colors from artificial sources.
The addition of craft beverages to the menu provides guests with a broader range of clean beverage options at Panera, from medium sweetened to 0g of added sugar. Made with less sugar than current drink offerings, the new craft beverages offer a range of sweetness: Iced Black Tea and Plum Ginger Hibiscus Tea are unsweetened, with 0 g added sugar. Prickly Pear Hibiscus Fresca is lightly sweetened with fruit juice, with 0 g added sugar. Passion Papaya Green Tea, Blood Orange Lemonade and Agave Lemonade contain less than 35 g of added sugar per 20 fl. oz. cup. (Web Site) www.panerabread.com
_____________________________________________________________________________________________________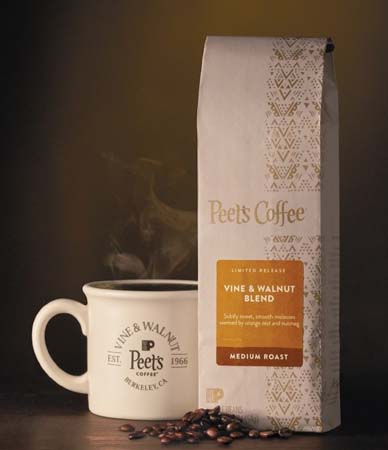 Peet's Coffee Promotes Fall Favorites
Peet's Coffee®, The Original Craft Coffee™, has launched its 2017 fall lineup influenced by the many rich tastes of the season. The handcrafted offerings include the debut of Vine & Walnut Blend and the Turkey Sage Sausage and Sweet Potato Biscuit, as well as the arrival of seasonal essentials like Pumpkin Latte and Pumpkin Chai Latte.
Peet's invites coffeebar guests to put Coffee First™ with its limited-edition, medium roast, Vine & Walnut Blend in honor of the very first Peet's coffeebar established in Berkeley, California in 1966 on the corner of Vine & Walnut Streets. The blend brings together exquisite coffees from Bali, Zambia, and Sulawesi to create a flavor profile of subtly sweet, smooth molasses warmed by orange zest and nutmeg.
The following 2017 fall beverages, all handcrafted and hand pulled, are available across Peet's coffeebars this fall: Pumpkin Latte: an expert mix of hand-pulled espresso, pumpkin and freshly steamed milk, topped with a light dusting of fragrant spices. Pumpkin Chai: infused with Mighty Leaf Tea® Masala Chai, pumpkin, and light spices to create an aromatic cup. (Web Site) www.peets.com
_____________________________________________________________________________________________________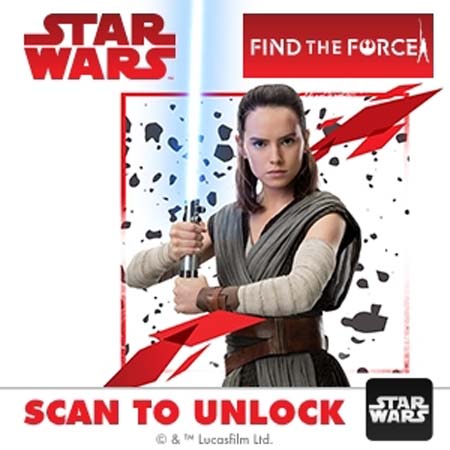 Star Wars Fans Invited To 'Find The Force' As Augmented Reality Promotion Sweeps The Globe For Force Friday II
Following the global phenomenon of Force Friday in 2015, Disney and Lucasfilm have announced Find the Force, a global augmented reality (AR) event rolling out on Force Friday II (September 1) to commemorate the worldwide launch of new products inspired by Star Wars: The Last Jedi.
The pop-up AR treasure hunt aims to unite fans around the world in the battle against the dark side in a unique three-day event at over 20,000 retail locations across 30 countries. As fans turn up to take home new Star Wars: The Last Jedi products, they will have the opportunity to activate a unique augmented reality experience featuring Star Wars characters, including fan-favorites and new surprise additions from the film.
From September 1-3, retailers around the world will invite fans to Find the Force by taking part in an AR treasure hunt. Here's how it works: first, fans download the Star Wars App, which is your one-stop-shop for all things Star Wars (those who already have the app will need to download the latest version). Then, they visit any one of 20,000 participating retail locations to find a graphic that contains the Find the Force logo. When they scan the graphic using the Star Wars App, they'll reveal a character, who through augmented reality, will appear in the room with them. They can then take photos, record videos, and share the experience on social media.
"Force Friday II puts fans right at the center of the action using augmented reality to bring our characters to life like never before. The technology theme continues in the Star Wars: The Last Jedi product line, which is our most innovative yet – we can't wait for fans to see what's in store," said Jimmy Pitaro, Chairman, Disney Consumer Products and Interactive Media. (Web Site) www.disney.com
_____________________________________________________________________________________________________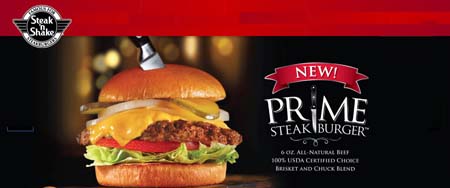 Steak 'n Shake Launches New Prime Steakburger™
Steak 'n Shake, home of the Original SteakburgerTM and the restaurant industry's longest established brand in the premium burger segment, has unveiled the world's best burger, the Prime Steakburger. Steak 'n Shake challenges anyone to taste the Prime Steakburger and compare it to any other burger served around the globe today. Upon trying the Prime Steakburger, it becomes immediately clear why it is far superior to any other burger in the marketplace. Taking into account every aspect of this burger, from the perfected blend of 100% all-natural, antibiotic-free, brisket and chuck to the bakery-fresh brioche bun on which it is served, the Prime Steakburger leaves no doubt that you will be able to taste the unmatched quality in every bite.
The Prime Steakburger stands out as the true masterpiece in the premium burger segment because of the careful and deliberate attention to detail used in developing these mouth-watering attributes: Six ounces of the best all-natural, antibiotic-free, 100% USDA certified choice beef. A perfected blend of brisket and chuck creates the best taste and tenderness – hand-crafted, seared to perfection and served fresh hot off the grill.
Topped with a bakery-fresh brioche bun, the Prime Steakburger is so big it has to be served with a steak knife through it.
"At Steak 'n Shake, we've been on a quest to create the world's best burger," said Jim Flaniken, Sr. Vice President of Marketing for Steak 'n Shake. "In pursuing this endeavor, we invested years visiting farms and working in chef kitchens around the world to develop the perfect blend of beef. The result is the Prime Steakburger – the tastiest burger on the market today. We are convinced no one will be able to match the quality and taste of the Prime Steakburger." (Web Site) www.steaknshake.com
_____________________________________________________________________________________________________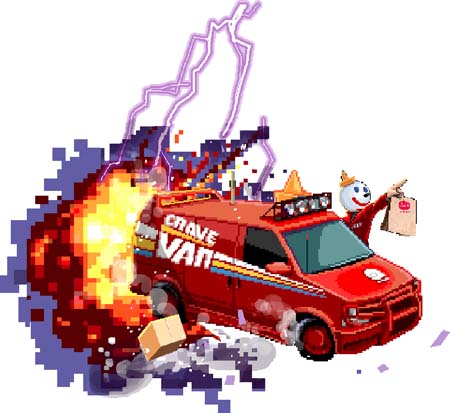 Jack In The Box® Launches New Mobile Game: Crave Crasher™
Fast-food industry innovator Jack in the Box® brings its latest advertising campaign to life with the launch of Crave Crasher™, a new mobile-optimized, browser-based game that challenges players to "crash their cravings" using the brand's infamous Crave Van. Users 13 years of age and over can head to www.cravecrasher.com on any web-enabled device to access the game and start playing.
Crave Crasher puts users behind the wheel of the Jack in the Box Crave Van and tasks them with bringing one of Jack's three new innovative Munchie Mash+Ups™ to a person who's craving it. The twist? Users must avoid obstacles as they race toward the finish line, where a craving is waiting to be satisfied.
A time-trial racing game comprised of three levels, Crave Crasher encourages players to navigate through the streets as fast as possible to complete their craving delivery. The game controls the speed while the player controls the steering. Times can be improved by taking tighter turns to avoid obstacles, and players are encouraged to share with friends to top their high scores. Those who beat the game have the opportunity to sign up for Jack in the Box deals and coupons.
"Jack in the Box has a strong passion for delivering unexpected and welcomed experiences that allow our fans to engage directly with us," said Iwona Alter, Chief Marketing Officer for Jack in the Box. "In addition to innovating our menu, we're also focused on innovating the guest experience. With Crave Crasher, guests can crash cravings with a simple tap or click." (Web Site) .jackinthebox.com
_____________________________________________________________________________________________________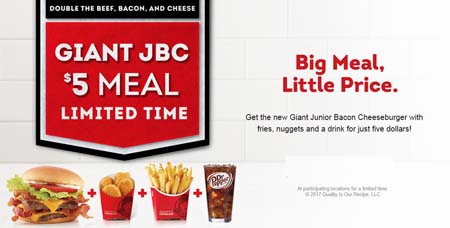 Wendy's Launches Giant Jr. Bacon Cheeseburger
A Wendy's fan favorite, the iconic Jr. Bacon Cheeseburger appears to be not so junior anymore with the launch of the new, limited-edition Giant Jr. Bacon Cheeseburger. With double the fresh, never-frozen beef double the oven-baked bacon and double the cheese – the Giant JBC is everything fans love about the original JBC, with double the goodness.
Wendy's Giant Junior Bacon Cheeseburger is more than just a big bite, it's a giant deal. For a limited the Giant Junior Bacon Cheeseburger is part of a $5 meal, including the cheeseburger, 4-piece all white-meat chicken nuggets, small fries and a small drink at participating Wendy's locations.
News of the beefed-up cheeseburger is made even bigger with the giant deal that comes with it. For a limited-time, fans can get the Giant JBC as part of a $5 meal, which includes the cheeseburger, 4-piece chicken nuggets, small fries and a small drink at participating Wendy's locations. (Web Site) www.wendys.com
_____________________________________________________________________________________________________
AutoDealerNetwork.TV Launches In Car Dealerships Nationwide
Leading CTV and OTT monetization expert, Vidillion, has partnered with AutoDealerNetwork.TV. The service delivers a private live TV network to dealerships, including news, sports, travel, lifestyle, business and weather content from Turner's portfolio of networks, in addition to targeted, programmatic ad-serving from Vidillion to dealership sales and service waiting rooms nationwide. Dealerships install an AutoDealerNetwork.TV set top box for use with their existing TVs in their waiting room. Over the course of 2017, more than 3000 dealerships throughout the U.S. will launch the advanced digital signage platform intended to provide dealership customers with up-to-the-minute news and entertainment.
Dirk Newsome, Operations Manager of AutoDealerNetwork.TV, said, "The service is specifically designed to entertain customers and guests, provide relevant information, product education and targeted services and offers to customers in waiting room areas. The great thing about working with Vidillion is that it allows dealerships to display their commercials while also blocking their competitor's commercials."
Tom Engdahl, President & CEO of Vidillion, said, "The AutoDealerNetwork.TV product gives dealerships the ability to feature their commercials- whether that means dealership or auto brand specific spots- while blocking competitor's commercials. We feel that is a big deal and really brings a level of targeting into a space that can certainly benefit from local spots hyper-tailored for each market." (Web Site) www.autodealernetwork.tv
_____________________________________________________________________________________________________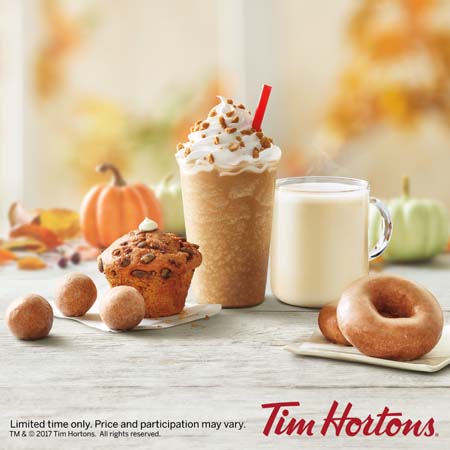 Tim Hortons® Celebrates Fall With Pumpkin Spice Product Lineup
Tim Hortons® restaurants in the U.S. are celebrating the fall season by offering an array of limited time pumpkin spice products. Food and beverage items include a Pumpkin Spice Muffin, Pumpkin Spice Iced Capp®, Pumpkin Spice Donut and Pumpkin Spice Timbits®. The pumpkin spice lineup will be available at participating Tim Hortons® restaurants in the U.S. for a limited time. The pumpkin spice lineup will kick off the fall season followed by a harvest line up including Banana Bread Mini Loaf, Cookies made with Snickers®, Banana Chip Timbits®, and an Apple Cinnamon Muffin.
Tim Hortons® restaurants offer a variety of freshly baked goods including donuts, muffins, bagels and cookies plus breakfast sandwiches and an extensive lunch menu of sandwiches, wraps and a variety of soups. Tim Hortons® signature hot and specialty iced coffees are made from a special blend of 100% Arabica beans, providing a rich, consistent cup of coffee with every visit. (Web Site) www.timhortons.com
_____________________________________________________________________________________________________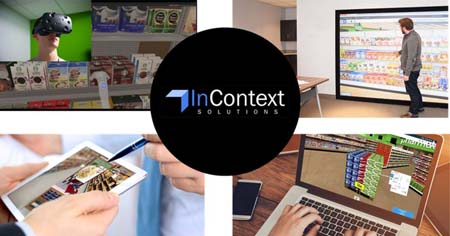 InContext Solutions Launches VR Headset Offering For Flagship ShopperMX™ Platform
InContext Solutions, a global leader in virtual reality (VR) solutions for retailers and manufacturers, has announced the integration of VR headsets into their flagship ShopperMX™ platform. By incorporating head-mounted displays, retailers and brands can more easily view, present and collaborate on new retail concepts in fully immersive VR through the ShopperMX™ HIVE (Hi-Immersion Virtual Experience).
Retailers and manufacturers use ShopperMX, a cloud-based enterprise SaaS platform, to build, visualize and test in-store concepts within hyper-realistic retail simulations. The integration with VR headsets allow internal, brand, and retail teams to evaluate concepts within ShopperMX, and then visualize that data in a fully immersive VR environment through the ShopperMX™ HIVE using either the HTC Vive or Oculus Rift.
Head-mounted displays also facilitate immersive external collaboration between retailers and brands. For example, a CPG manufacturer looking to gain buy-in on a new arrangement could present the concept to the retailer through a VR headset on the ShopperMX platform – providing a more immersive, tangible experience that allows the retailer to visualize the data in a completely new way, and understand how a concept would fair in the real world by seeing it as a customer would see it.
"This first-of-a-kind capability opens a brand new door to retail innovation and disruption," said Mark Hardy, Chief Executive Officer of InContext Solutions. "Leveraging VR headsets makes our ShopperMX platform even more immersive and cost effective, for faster and intuitive collaboration between retailers and brands." (Web Site) www.incontextsolutions.com
_____________________________________________________________________________________________________
CROSSMARK Names Mark Ayer President And CEO, CROSSMARK Canada
CROSSMARK, a leading sales and marketing services company, has appointed Mark Ayer as President and CEO of CROSSMARK Canada. Ayer joined CROSSMARK Canada as SVP Customer Development in April 2017. "I am pleased to announce that effective September 1, 2017 Mark Ayer has been promoted to President & CEO of CROSSMARK Canada in a planned transition with Christopher S. Terrio," said CROSSMARK CEO Steve Schuckenbrock . "Mark brings a wealth of CPG and Food & Beverage industry knowledge, business insight and retailer relationships from his nearly 30 years at Gillette, P&G and Kraft Heinz, and we are excited to have him leading our Canadian operations." (Web Site) www.crossmark.com
_____________________________________________________________________________________________________
Screenvision Media's Campus Movie Program Provides Unrivaled Access To College Moviegoers
Screenvision Media, a national leader in cinema advertising, announced a fall and spring campus movie program that allows brands to sponsor and take over the movie experience with branded integrations, sampling and on-screen custom content and messaging. The move is part of an enhancement of its college campus network with the Hogan Communications Network, an entertainment-based media and marketing company specializing in the college and young adult markets.
The Hogan Communications Network, comprised of more than 354 college campus movie theaters, provides unrivaled access to influential, hard to reach, tech savvy college students. This powerful college campus movie network spans across 49 states with estimated enrollment of more than 3.7 million students. The Hogan Communications Network further elevates opportunities for brands through the introduction of weekly movie sponsorship opportunities. In addition, brands will have the ability to sponsor an enhanced exclusive movie screening series, which consists of advance screenings of the latest films on 35 campuses eight times per year – four in the fall semester and four in the spring semester. When working with Screenvision Media's branded content studio, 40 FOOT SOLUTIONS, brands will have the opportunity to create custom content to run within the weekly preshow, leading to an even deeper connection with the audience. The advanced screening sponsorship includes custom content as well as opportunities to create robust custom sampling gift bags and custom events. This complete ownership of the on-campus movie experience provides unparalleled access to an engaged collegiate audience.
"College moviegoers, particularly those living on or near campuses, are a very valuable yet elusive audience for brands. They are tech savvy and influential consumers, and we are excited to be working with Hogan to create even more access to this audience of tastemakers," said John McCauley, Chief Strategic Development Officer, Screenvision Media. "Hogan Communications Network's industry-leading program provides the deepest and most robust engagement with college students. We are confident that this offering will be very attractive to brands seeking to drive their business and create the most memorable impression with college students." (Web Site) www.screenvision.com
_____________________________________________________________________________________________________
ShopAdvisor Introduces Version 3.0 API
ShopAdvisor, Inc, a leader in providing contextualized data and services to power and analyze mobile proximity marketing campaigns, has announced the general availability of Version 3.0 of the ShopAdvisor API. Version 3.0 is up to ten times faster, more efficient, and exceptionally accurate at returning the information needed to power campaigns that provide each consumer with a personalized shopping experience on their smartphone. Digital agencies, brands, retailer, app publishers all use the ShopAdvisor API to power campaigns that engage the shopper intelligently and guide their path to purchase in store or online. Version 3.0 of ShopAdvisor's API enables users to make a wide variety of online-to-offline retailer oriented queries. In addition to Version 3.0 API enhancements, ShopAdvisor has grown its product catalog and availability data from a wide variety of retailers including big box retailers, grocery stores, pharmacies, and more.
Jeff Papows, CEO of ShopAdvisor, said, "Version 3.0 of our API makes it much easier and faster to develop these drive-to-store mobile proximity marketing campaigns. These improvements, coupled with the contextualized product and location data we are continually adding to our platform makes our offering a compelling solution that simplifies the process of engaging shoppers and bringing foot traffic into stores." (Web Site) www.shopadvisor.com
_____________________________________________________________________________________________________
Valassis Acquires MaxPoint Interactive
Valassis, a leader in intelligent media delivery, has reached a definitive agreement, through its parent company Harland Clarke Holdings, to acquire MaxPoint Interactive (MXPT), a leading digital marketing technology company. MaxPoint provides an industry-leading data management platform that fuels superior display advertising and in-store campaign solutions for advertising clients.
The acquisition of MaxPoint reflects Valassis' continued commitment to enhance its portfolio of multi-channel delivery solutions. Valassis drives measurable media solutions for clients to engage and influence consumers wherever they plan, shop, buy or share. Valassis' wholly owned subsidiary, Valassis Digital, offers industry proven digital solutions including mobile and desktop display, video, social, digital coupons, retailer offers, search, and email marketing solutions to drive online engagement.
MaxPoint has provided its industry-leading solutions to a strong and diverse client base, including each of the top 20 leading national advertisers and each of the top 10 advertising agencies in the United States. MaxPoint's client base is a perfect complement to Valassis' more than 58,000 advertiser clients while adding penetration into industry verticals such as financial services, healthcare and automotive. In addition, MaxPoint's innovative location-powered technology will assist in delivering both print and digital advertising campaigns across multiple devices with precise relevance to the same customer. (Web Site) www.valassis.com
_____________________________________________________________________________________________________


_____________________________________________________________________________________________________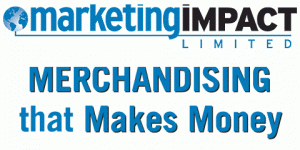 _____________________________________________________________________________________________________

_____________________________________________________________________________________________________
CLASSIFIED ADS
_____________________________________________________________________________________________________
CLICK ON IMAGE TO VIEW DIGITAL EDITION
_____________________________________________________________________________________________________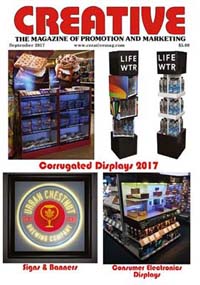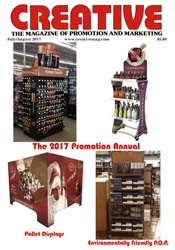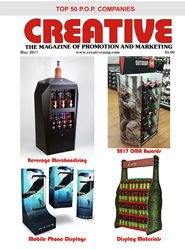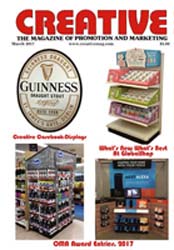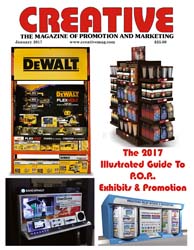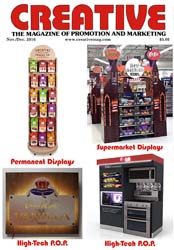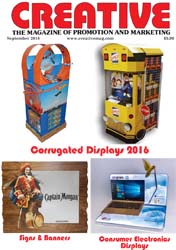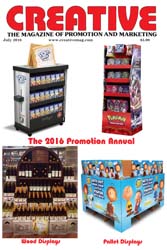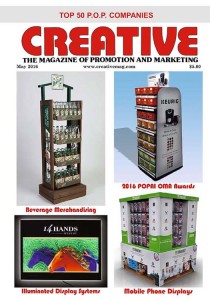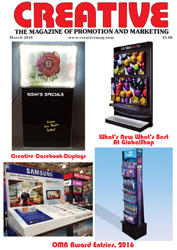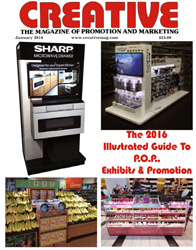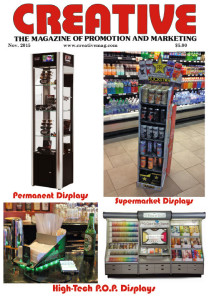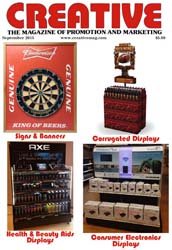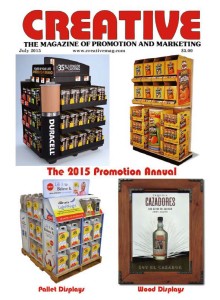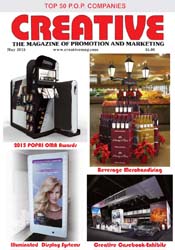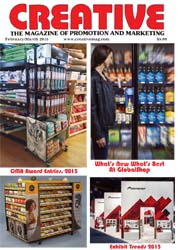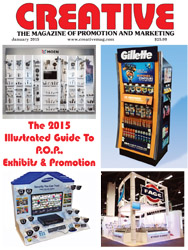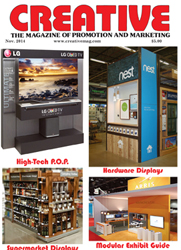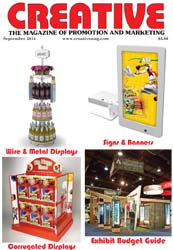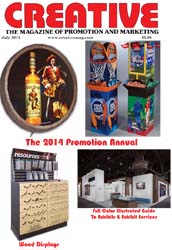 MAY 2014 ISSUE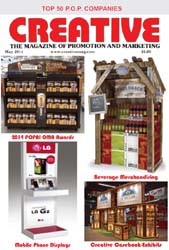 MARCH 2014 ISSUE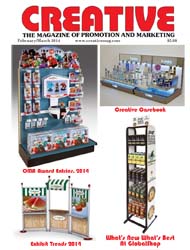 JANUARY 2014 ISSUE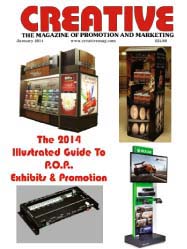 NOVEMBER 2013 ISSUE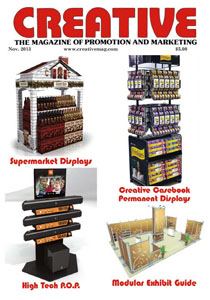 SEPTEMBER 2013 ISSUE
MAY 2013 ISSUE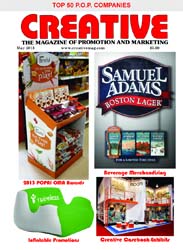 MARCH 2013 ISSUE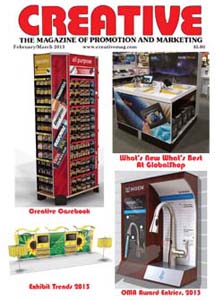 JANUARY 2013 ISSUE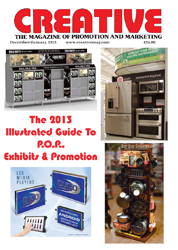 NOVEMBER 2012 ISSUE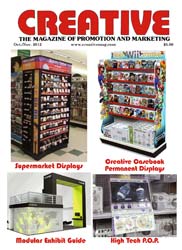 SEPTEMBER 2012 ISSUE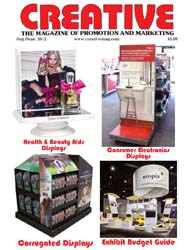 JULY 2012 ISSUE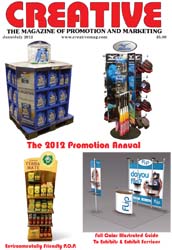 MAY 2012 ISSUE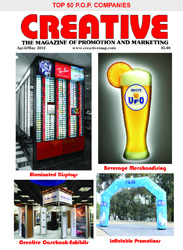 JANUARY 2012 ISSUE