______________________________________________________________________________________________________


______________________________________________________________________________________________________


______________________________________________________________________________________________________

______________________________________________________________________________________________________


______________________________________________________________________________________________________


______________________________________________________________________________________________________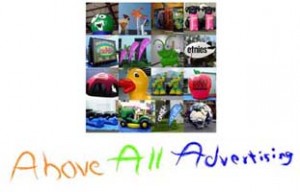 ______________________________________________________________________________________________________


______________________________________________________________________________________________________


______________________________________________________________________________________________________


______________________________________________________________________________________________________

______________________________________________________________________________________________________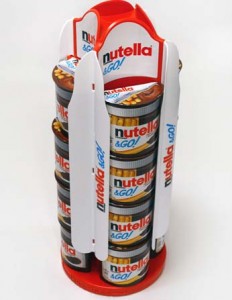 NUTELLA & Go! Permanent Retail Display
NUTELLA®, the chocolate and hazelnut spread that is beloved by children and adults worldwide, is celebrating its 50th year on the market. In order to mark this monumental occasion and drive product sales, the manufacturers of NUTELLA®, Ferrero USA, placed this in-store display showcasing the NUTELLA & Go! product in convenience stores across the U.S. The NUTELLA & Go! permanent retail display featured simple yet bold graphics in an injection molded spinner while enriching the brand. This convenience store program engaged the shopper in the high traffic area within the store. Every aspect of the design and in-store activation process was strategically planned to engage the target consumer.
The display design also contained an impressively small footprint and featured a spinning base to increase product accessibility. With a clean, streamlined design, the display fits perfectly in convenience store checkout areas and engages the NUTELLA® customer base as they browse. To celebrate the NUTELLA® brand and its 50 years of success on the global market, NUTELLA® is featured prominently in the design, encouraging brand visibility and continued loyalty from customers.
The NUTELLA & Go! display was designed and produced for Ferrero USA, by Henschel-Steinau, a leading retail marketing solutions company (Web Site) www.hspop.com
______________________________________________________________________________________________________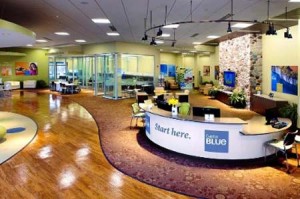 Capital Blue Retail Store Opens In Harrisburg, PA
Capital BlueCross plans to open a Capital Blue health and wellness store next year in the Hampden Marketplace shopping development in Hampden Township, PA. The store will be the health insurer's second retail location within its 21-county footprint. Capital Blue stores are a key part of how Capital BlueCross is transforming the industry for a new era in health care, one in which providing convenience and a great experience for customers is what will set insurers apart.
"Most health insurance retail locations are somewhat conventional, primarily focusing on sales and traditional customer service," said Gary D. St. Hilaire, Capital BlueCross president and CEO. "Capital Blue is unique in that, first and foremost, it is a health and wellness store that enables consumers to more directly and effectively experience our mission of helping people live healthy in the community at large. Of course, we will also provide a first rate sales and customer service experience to all who visit us, along with a host of other opportunities for people to engage in a variety of healthy activities. Our one-of-a-kind Capital Blue stores are a key part of how Capital BlueCross is transforming the industry for a new era in health care, one in which providing convenience and an exceptional experience for customers will set us apart."
In addition to all its health and wellness programs and services, Capital Blue will serve as a much-needed source for in-person insurance education, answers and products, especially valuable as consumers continue to face changes related to health care reform. With 8,800 square feet of space, the store will include a concierge desk; presentation space; children's area; fitness area; private individual and family customer service offices; meeting space for community use; and cafe space with ample casual seating. (Web Site) www.capbluecross.com
______________________________________________________________________________________________________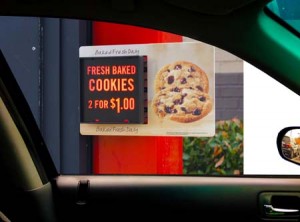 FLASHRIGHT™ Rolls Out FlashRight Suggestive Sell Displays To Burger King
FLASHRIGHT™ recently completed a national roll out of more than 6,000 of their FlashRight Suggestive Sell Displays to Burger King® restaurants nationwide. Unique for the QSR industry, the FlashRight Suggestive Sell Displays are designed specifically for outdoor use in the drive-thru of a QSR placed at the point of purchase on the speaker post or confirmation order display. Each display slowly flashes on and off to get the customers' attention, and influences them to buy the shown product or offer. In fact, tests have shown an average increase of 40 percent on products featured on the FlashRight Suggestive Sell Displays. The patent pending design allows for easy exchange of the promotions and the displays can be integrated with other point-of-purchase signage or used inside near the menu board areas.
"Results from tests have proven our displays provide a dynamic, high-impact message that significantly increases impulse purchases by customers," said Peter Monti, President. "We're excited that the fast food industry is beginning to take notice of these successful results. Our displays are inexpensive, easy to install, easy to operate and creates additional revenue with a quick ROI. That's a hard opportunity to turn down."
The FlashRight Suggestive Sell Displays also provide QSRs with the perfect opportunity to partner with industry suppliers to create joint promotions that enhance product visibility. For example, a QSR can create a featured spot in the drive-thru to increase impulse purchases of a supplier's product such as a dessert, soft drink or any other added-value menu item. (Web Site) www.FlashRightDisplays.com
______________________________________________________________________________________________________
Harry & David Open New Flagship Store Showcasing The Brand's Latest Gourmet Offerings
Harry & David, America's trusted gourmet gifting curator, has opened a new Flagship store in Loveland, Colorado. As Harry & David celebrates its 80th anniversary, the company is excited to open this new concept, specialty food store featuring an all-new interior design honoring the heritage of the brand through the use of architectural elements such as lighting and a reclaimed wood wall made from the wood crates used to harvest its pear orchards. The store expresses a comfortable and relaxed atmosphere, and features a gathering table where customers can enjoy a complimentary cup of several coffees featured daily, peruse decorating and entertaining books, and enjoy the stylish interior of the store.
As we are in the midst of celebrating our 80th Anniversary, the Loveland location is just the first step towards a new era for Harry & David," said Craig Johnson, CEO of Harry & David. "We are always looking for fresh, bold ways to upgrade our brand."
Harry & David is America's largest multi-channel marketer of gourmet premium fruit gifts, fine chocolates, baked goods, and confections, and carries home décor accessories as well. While still remaining a trusted and dedicated retailer of fresh fruit and gift baskets, Harry & David has also begun to focus on epicurean offerings, specifically tapping products and merchants hailing from Harry & David's hometown region of the Pacific Northwest. (Web Site) www.harryanddavid.com
______________________________________________________________________________________________________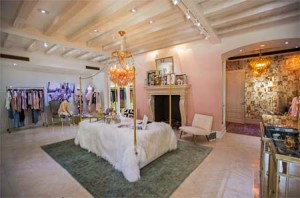 Wildfox Opens First Retail Store In Los Angeles
Los Angeles-based women's label, Wildfox Couture, has officially opened the doors to its first flagship retail store in the iconic Sunset Plaza shopping district of Los Angeles, CA. The 2,000 square foot space will showcase the brand's iconic ultra-soft, graphic tees, jumpers, dresses, and bottoms, angora blend sweater knits, eyewear, denim, swimwear as well as the full Kids range.
Designed by Katie Hurley, the flagship's décor is best described as an eclectic fusion of locally sourced, vintage pieces with modern accents. Expertly blending antique Mastercraft brass tables and delicate vintage china displays complimented by etched filigree mirrors and hand blown glass chandeliers, the interior transforms the Wildfox personality into a physical space patrons can experience on an intimate level. The interior boasts 15 foot beamed ceilings, travertine floors, a fireplace, and patio cabana, which will serve as an area to enjoy a cup of tea or coffee. Lining the walls of three shag carpeted dressing room areas is custom wallpaper featuring collages of the brand's most iconic campaign imagery in a sepia tone topped with a shiny, metallic coating.
Wildfox CEO Jimmy Sommers, said, "We are thrilled our customers finally have the opportunity to experience all of our products in one place. The flagship location will always carry the newest and widest assortment of styles. The space is meant to feel like walking into the ultimate Wildfox girl's dream closet. The look of the store will change with the release of every collection so I want customers to experience each campaign photo shoot brought to life."
______________________________________________________________________________________________________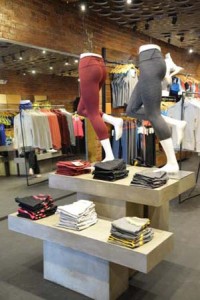 YOGASMOGA Opens First Retail Store In Greenwich, CT
YOGASMOGA®, the designer, manufacturer and retailer of Yoga inspired athletic apparel and accessories, has opened the brand's first retail location in Greenwich, CT. Founders and siblings Rishi and Tapasya Bali have an authentic and passionate connection to yoga having grown up in the Himalayan region of India. After busy careers on Wall Street they have found true joy and balance by combining their business sensibility with the principles, spirit and practice of yoga to create the YOGASMOGA lifestyle brand.
"We could have opened a store in New York City, which is where we are headquartered but we specifically chose Greenwich CT as we want to be close to our core audience. The YOGASMOGA Townhouse with over 4,500 square feet gives us the ability to open both a retail store and a community lounge," said Rishi Bali, the Founder and CEO.
YOGASMOGA partnered with John Beckmann of architecture and interior design firm Axis Mundi to create a unique experiential retail space in a Greenwich, CT Townhouse. "We worked with YOGASMOGA to completely transform the Townhouse space, which was the original Greenwich Firehouse with the use of beautiful design and raw, natural materials," Beckman said. (Web Site) www.yogasmoga.com
______________________________________________________________________________________________________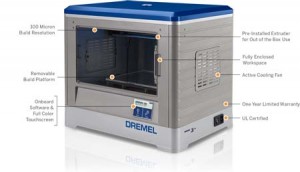 Dremel Breaks Into 3D Printing Market With Dremel 3D Idea Builder
Dremel, the leader in high-speed rotary tool technology, is entering the fast-growing 3D printing market with the introduction of the Dremel 3D Idea Builder. The affordably priced printer is developed for the "everyday ingenious" — hobbyists, inventors, crafters and "makers" of all kinds. With the launch the new product, Dremel unveiled the website www.dremel3d.com to introduce the printer to this audience, demonstrate its capabilities and inspire consumers to think about how 3D printing can fit into their lives.
"We're excited to move into the 3D printing market, and inspire consumers to use the Idea Builder to express their creativity and ideas," said Brea Keating, Dremel 3D brand communications lead. "The new website helps build awareness and momentum for the printer and is a critical step in the launch."
______________________________________________________________________________________________________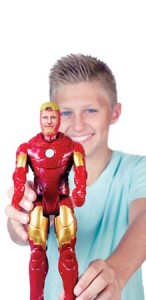 Hasbro, Disney And 3DPlusMe Team Up To Introduce SUPER AWESOME ME At Walmart Stores
Global branded play leader, Hasbro, and 3DPlusMe have introduced SUPER AWESOME ME, a personalized 3D printing experience that allows kids and kids at heart to become one of their favorite characters, Captain America or Iron Man. The SUPER AWESOME ME initiative provides fans with a customized, one-of-a-kind action figure through a unique, in-store experience. In conjunction with Disney Consumer Products' Marvel Super Hero September celebration, the SUPER AWESOME ME experience will launch at ten Walmart and two Sam's Club locations.
"With 3D printing, we're now able to provide fans of Marvel Super Heroes for the first time ever with this very unique opportunity to create a one-of-a-kind action figure featuring their own likeness," said John Frascotti, chief marketing officer, Hasbro, Inc. "By partnering with Walmart, Disney, and 3DPlusMe, we're delivering to consumers a totally personalized product experience."
The SUPER AWESOME ME experience begins when the fan visits an in-store scanning station where a 3D face scanner captures their likeness to create a 3D model. At launch, fans can visit one of ten Walmart or two Sam's Club stores and choose from Captain America or Iron Man to create a personalized 12″ action figure. The SUPER AWESOME ME figure features a traditional 12″ articulated plastic action figure body and a full color 3D printed head. Recommended for fans ages 4 years and older and available for an approximate retail price of $45, the SUPER AWESOME ME figure will be available for pick up at Walmart locations or ship to Sam's Club customers in four weeks.
"Our Marvel Super Hero September campaign encourages consumers to Power Up Like a Super Hero and through the innovation of 3D printing, SUPER AWESOME ME allows them to become one of two popular Marvel Super Heroes," said Isabella Lahoud, vice president of licensing for Marvel at Disney Consumer Products. "We are thrilled to team with Hasbro along with 3DPlusMe to offer this cutting edge and exclusive opportunity to fans of all ages." "By joining forces with high-profile retail partners and brands, such as Hasbro and Walmart, we are delivering a story-driven experience to fans on an unprecedented scale," said Cydni Tetro, CEO of 3DPlusMe. "Our mobile personalization platform for 3D printing is the first of its kind. Helping consumers become popular characters is not only a compelling event for fans, but a powerful retail opportunity."
______________________________________________________________________________________________________
TD Bank To Launch Concept Store In Baltimore
TD Bank, America's Most Convenient Bank ®, is launching a concept store in Baltimore, MD. The new location is TD's first concept store offering customers a one-stop service model. Targeting LEED Gold certification, the Canton Crossing store features a more compact 2,275-square-foot layout, enhanced ATM technologies, and an innovative staffing model designed to provide customers with the choice and convenience they have come to expect from TD Bank. "As our customers evolve their banking habits, it's important for us to adapt to meet their needs," said Brian Monday, Regional President of TD Bank's Metro Washington, D.C. Market. "Our Canton Crossing store provides customers with hands-on service, while also giving them the option to conduct transactions through a variety of channels. Convenience in banking today means giving customers choices that allow them to bank when and how they want."
The store will be staffed by Financial Service Associates, a new role at TD Bank designed to show customers the varied choices they have in banking with TD. Financial Service Associates will assist customers with day-to-day banking needs utilizing both store and mobile technology, including ATM deposits, person-to-person payments and mobile deposit. The concept store is part of the bank's strategy to increase investment in online, mobile and ATM technology so customers can bank when and how they want. As TD Bank adapts to customers' changing needs, the bank will continue to offer longer hours than others in its key markets, and all of the conveniences customers have come to expect.
______________________________________________________________________________________________________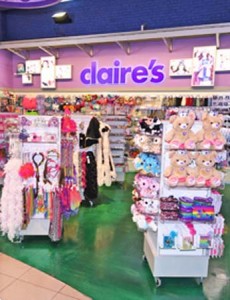 More Than 100 Claire's Branded Shops Open In Toys"R"Us Stores Worldwide
Toys"R"Us and Claire's, one of the world's leading specialty retailers of fashionable jewelry and accessories for young women and girls, have entered into a strategic global partnership to bring trendy, fashion-forward products to Toys"R"Us customers in select stores around the world. Following a successful pilot program in Europe, Claire's-branded shops within Toys"R"Us stores will expand to nearly 100 locations across the continent, including stores in the United Kingdom, France, Germany, Austria and Spain, and in 12 Toys"R"Us stores in the United States by the end of 2014. Shoppers will be able to choose from thousands of products found in Claire's stand-alone stores, including a unique assortment of jewelry, headbands, hair and fashion accessories, jewelry holders, legwear, seasonal items and more. The partnership is expected to grow and evolve over time. Two Claire's locations in the United States have debuted in the company's flagship Toys"R"Us Times Square and FAO Schwarz stores in New York City. The additional 10 locations in the United States are expected to be open by the end of October and will be located in Murrieta, CA; Colorado Springs, CO; Jensen Beach, FL; Florence, KY; Waldorf, MD; Henderson, NV; Toledo, OH; Tulsa, OK; Philadelphia, PA; and Houston, TX. Featuring the distinctive purple Claire's signage, as well as gray fixturing coupled with moveable display floor racks, Claire's shops within a Toys"R"Us store will be a destination for young fashionistas seeking the most up-to-date trends in jewelry and accessories. The shops will vary in size by location.
"We are excited to expand our Claire's global footprint to Toys"R"Us locations across the globe and expose new customers to our fashionable brand," said Beatrice Lafon, Chief Executive Officer, Claire's Inc. "The Claire's shops in Toys"R"Us stores will offer consumers a constantly refreshed assortment of the hottest trending jewelry and accessories for which Claire's is known."
______________________________________________________________________________________________________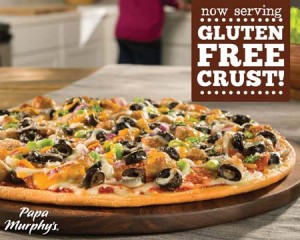 Papa Murphy's To Sell Udi's Gluten Free Pizza Crust At1,000 Papa Murphy's Locations Nationwide
Papa Murphy's, the world's leading take 'n' bake pizza franchise, and Boulder Brands, the makers of Udi's Gluten Free branded products, have partnered to bring Udi's Gluten Free pizza crust to Papa Murphy's locations. In September, customers at more than 1,000 Papa Murphy's stores will be able to get any of their favorite toppings or combinations on a 12-inch par baked Udi's Gluten Free pizza crust. "There is a clear and growing demand for gluten-free offerings in the marketplace and we are pleased to partner with Udi's Gluten Free Foods giving customers a high quality, gluten-free option that fits their lifestyle," said Ken Calwell, president and chief executive officer of Papa Murphy's. "Fresh ingredients and a variety of premium toppings are hallmarks of our brand, which we believe pairs perfectly with Udi's commitment to tasty, high quality products. As we continue to offer our customers a variety of choices all at a value price, the partnership with Udi's is a natural fit with our mission to bring people together through food people love." "As a leader in gluten-free food, we are proud to offer our products at Papa Murphy's across the country," said Denise Sirovatka, vice president of marketing for Udi's. "We've always been dedicated to delicious gluten-free food, and now customers can enjoy our crust with Papa Murphy's fresh ingredients."
______________________________________________________________________________________________________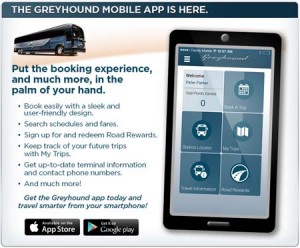 Greyhound Introduces New Onboard Wi-Fi Platform
The experience of purchasing a ticket and riding on a Greyhound bus has been made easier with the launch of its new onboard Wi-Fi platform. Working to continually improve its customer experience, Greyhound has launched a new onboard Wi-Fi platform that allows customers to stay socially connected with ease while they travel. The new platform allows customers to browse destination content, including local tours, restaurant specials and museum tickets. Customers also can earn E-Rewards points by participating in consumer research surveys and redeem their points for hotel discounts, magazines, retail discounts and gift cards for some of the nation's leading consumer brands.
"It is crucial that we consider what is most important to our customers and offer them new and exciting incentives when they ride Greyhound," said Todd Koch, vice president, strategy and development, Greyhound Lines, Inc. "We strive to constantly keep our onboard technology up-to-date, and offer new and valuable products to our customers to create an unforgettable experience."
______________________________________________________________________________________________________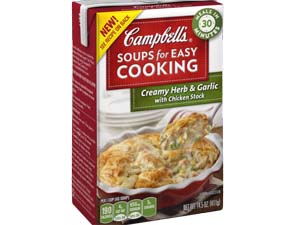 Campbell's Debuts New Line Of Ready-To-Use Soups For Cooking
Campbell Soup Company is introducing a new cooking innovation called Campbell's Soups for Easy Cooking, a line of pourable, ready-to-use soups. Inspired by Campbell's iconic Cream of Mushroom and Cream of Chicken soups for cooking, the new soups are set to be the next generation of classics as they are specially created to help get dinner on the table in 30 minutes or less. The four new soups reduce the number of steps needed to make a variety of delicious meals and are conveniently packaged in cartons. Campbell's Soups for Easy Cooking come in four flavors: Savory Portobello Mushroom, Great for stroganoffs and skillet dishes; Creamy Herb & Garlic with Chicken Stock, Perfect for pot pies and casseroles; Sweet Onion, A savory addition to meatloaf and pork skillet dishes; and Mexican Style Tomato, A south-of-the-border blend great for Mexican skillet dishes.
______________________________________________________________________________________________________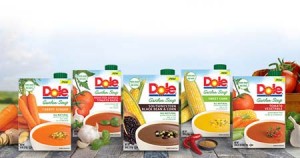 DOLE Garden Soup Launches
DOLE Garden Soup, a premium line of packaged, ready-to-serve soups has launched. Inspired by garden-fresh flavors, the full line is made with pure and simple ingredients, is non-GMO and preservative-free. DOLE Garden Soup starts with nature's best ingredients and uses a proprietary innovative, gentle cooking method that protects and locks in the fresh flavors, vibrant colors and smooth texture of a bowl of garden-fresh vegetable soup. Packaged in BPA-free boxes, the line has no preservatives or MSG, and is available in five low-fat, gluten-free and cholesterol-free varieties: Roasted Garlic Tomato Basil, Tomato Vegetable, Carrot Ginger, Southwestern Black Bean & Corn and Sweet Corn.
"Consumers told us they wanted the garden-fresh flavor of home-made vegetable soups, with the ease and convenience of a ready-made product.
Drawing on Dole's rich heritage in growing vegetables, DOLE Garden Soup delivers in a way nobody else can. We are thrilled to provide these delicious, healthy soups that showcase the flavors of the best vegetables nature has to offer," said Brad Bartlett, President of Dole Packaged Foods.
______________________________________________________________________________________________________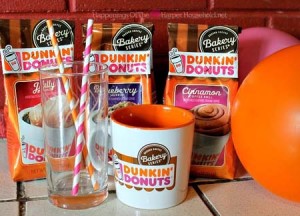 Dunkin Donuts Expands Bakery Series Line
J.M. Smucker Company, the makers of Dunkin' Donuts® bagged coffee, have added Cinnamon Coffee Roll Flavored Coffee to its Bakery Series line. Dunkin' Donuts Bakery Series Cinnamon Coffee Roll Flavored Coffee is available in grocery stores nationwide and joins Chocolate Glazed Donut, Blueberry Muffin, Jelly Donut, Old Fashioned Donut and Caramel Coffee Cake in the Bakery Series portfolio. The coffees are made with 100 percent Arabica beans, and give coffee fans a variety of favorite bakery shop flavors to enjoy at home.
"Dunkin' Donuts bagged coffee is the-go-to brew for coffee fans who love variety," said Maribeth Burns, Vice President, Corporate Communications, The J.M. Smucker Company.
______________________________________________________________________________________________________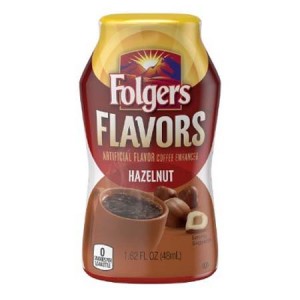 Folgers Unveils Its First-Ever Line Of Portable Coffee Enhancers
The makers of Folgers® coffee, have introduced Folgers Flavors™, a line of flavored liquid coffee enhancers that make it easy to personalize a perfect cup of coffee – anytime, anywhere. Packaged in sleek, palm-sized squeeze bottles, Folgers Flavors flavor enhancers provide consumers with a unique and customizable coffee experience and are available in four delicious varieties: Vanilla, Hazelnut, Caramel and Mocha.
"The ability to customize a perfect cup of coffee isn't just a luxury found only in coffee shops," said Maribeth Burns, Vice President Corporate Communications, The J.M. Smucker Company. "Folgers Flavors are designed for at-home and on-the-go coffee fans to enjoy a personalized coffee experience every time."
______________________________________________________________________________________________________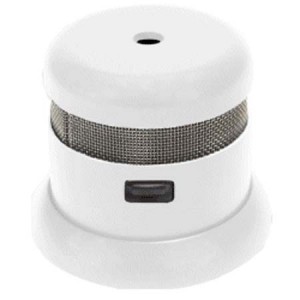 First Alert Atom Is Advanced Photoelectric Smoke Alarm
Packing all the power of an advanced photoelectric smoke alarm into a miniature design, the First Alert(R) Atom(TM), is the newest product in fire safety. The new First Alert® Atom™ Smoke and Fire Alarm features a sleek, compact design that blends seamlessly into any wall or ceiling. Weighing in at less than two ounces, the smallest alarm available from First Alert reinforces the brand's reputation as an innovation leader. In addition to its minimalist, non-intrusive design, Atom also features revolutionary micro technology with an advanced smoke entry system for fewer false alarms, and a loud, penetrating siren. The alarm's accompanying long-life battery ensures continued protection for an extended period.
______________________________________________________________________________________________________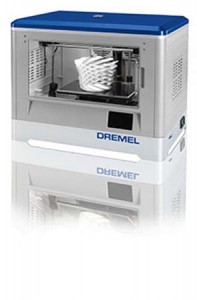 Dremel Introduces 3D Printer
Dremel has introduced the Dremel® 3D Idea Builder, the most user-friendly 3D printing experience on the market. This adds a new dimension to the brand's robust portfolio of versatile tool systems. Through a strategic partnership with Autodesk, Inc., Dremel will provide free print-ready 3D models and simple design tools, while continuing to release new design tools on Dremel3D.com to coach users through the building process. Dremel 3D will be sold at select The Home Depot® stores starting in early November.
"Dremel 3D will enable people to take 3D printing to new levels, from imaginative projects for the home, to inventive projects that may impact the world," said John Kavanagh, president of Dremel. "Makers have been using Dremel tools to make three-dimensional creations with cutting tools for generations. Today, makers are using Dremel tools to fine-tune and fix their 3D printed creations and have been asking us to introduce a 3D printer."
______________________________________________________________________________________________________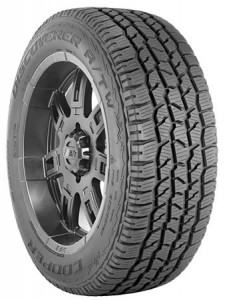 Cooper Tire Unveils New Discoverer A/TW Tire
Delivering uncompromising all-terrain performance for all seasons, Cooper is launching its most progressive SUV/light truck tire yet, the Discoverer A/TW. Expanding upon the proven technology of Cooper's best-selling Discoverer A/T3 tire, the new all-terrain winter traction tire boasts a fusion of advanced compound technologies and design innovations. The Cooper Discoverer A/TW provides a reliable all-terrain design with both off-road and on-road capabilities aggressive enough to achieve the "severe snow" rating via the 3-peak mountain snowflake symbol. Micro-gauge corrugated siping and Snowgroove™ 2.0 technology give numerous biting edges for fierce snow-on-snow traction and superior winter performance for geographies that experience harsh winter conditions.
______________________________________________________________________________________________________
Logitech G910 Orion Spark RGB Mechanical Keyboard Introduced
Logitech, a leading innovator of gaming peripherals, has introduced the Logitech® G910 Orion Spark RGB Mechanical Keyboard. The keyboard features Logitech's exclusive new Romer-G™ mechanical switches, offering 25 percent faster actuation than any other mechanical switch, improved durability and intelligent Illumination. Orion Spark combines lightning speed responsiveness, improved accuracy with superior RGB illumination in a performance-driven design.
"This keyboard is the culmination of years of ongoing development by our engineering team, incorporating feedback from gamers and eSports athletes to develop a next-generation mechanical key," said Vincent Tucker, director of Logitech gaming. "Our team was charged with developing a keyboard that truly improves the gaming experience, and Orion Spark delivers."
______________________________________________________________________________________________________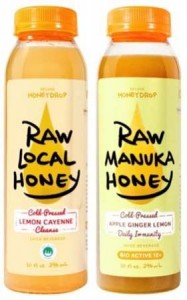 Honeydrop Beverages Launches Cold-Pressed Juice Products Made With Holistic Raw Honey
Honeydrop Beverages, the leading producer of fresh-brewed teas and natural juices made with pure honey (never any refined sugars) have launched a new line of cold-pressed juices made with medicinal honey. Its "lemon cayenne cleanse" is made with a tablespoon of raw local honey sourced from local beekeepers from New York, New Jersey and Connecticut while its Apple, Ginger booster is packed with raw Manuka Honey. Honeydrop's line of cold-pressed juices can currently be found in every Whole Foods, Fairway and other natural and gourmet stores in New York, New Jersey and Connecticut.
______________________________________________________________________________________________________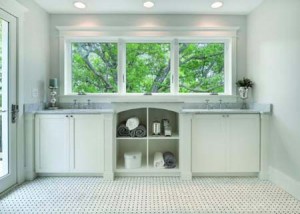 Integrity Expands Product Line With New Insert Windows
Integrity from Marvin Windows and Doors is expanding its product line with new insert windows that combine tough fiberglass exteriors with warm wood interiors. Now there's an option for those who want Integrity's pioneering casement and awning windows in an insert application. Integrity's Wood-Ultrex Insert Casement and Awning windows add more great options for homeowners, builders, remodelers and architects who seek durable performance combined with lasting beauty. Every Integrity window is made with Ultrex®, Integrity's patented pultruded fiberglass that's as strong as steel.
"We are committed to offering a complete and comprehensive product line," said Becky Felling, Director of Marketing for Integrity Windows and Doors. "With casements and awnings being some of the most used windows on the market, the Wood-Ultrex Insert Casement and Awning windows are what our valued customers really wanted to see in our mix. These windows can work in a variety of homes and buildings, and they offer virtually worry-free toughness that looks great for years."
______________________________________________________________________________________________________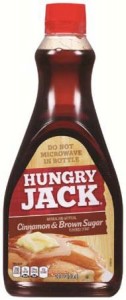 Hungry Jack Launches New Syrup Flavors
The J.M. Smucker Company is debuting two new Hungry Jack® syrup flavors, Cinnamon & Brown Sugar and Honey Maple this fall. Some of America's classic pancake topping flavors – cinnamon, brown sugar, honey and maple – are bottled up in Hungry Jack Cinnamon & Brown Sugar Flavored Syrup and Hungry Jack Honey Maple Flavored Syrup. Now consumers can add them to pancakes and waffles for an even tastier breakfast with just a flip of a cap.
______________________________________________________________________________________________________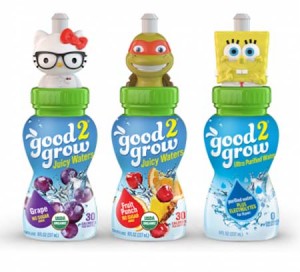 good2grow Unveils Innovative Organic Juicy Waters™ Line
good2grow®, a line of healthy children's beverages, continues to establish itself as an innovative leader, with the launch of the Juicy Waters™ collection. Hitting shelves in early 2015, the collection offers the taste children love with the nutritional benefits parents crave in three distinct flavors: Juicy Waters™ Grape, Juicy Waters™ Fruit Punch, and Ultra Purified Water with Electrolytes. Like all good2grow® products, the Juicy Waters™ collection contains no added sugar, high fructose corn syrup, artificial colors, flavors or preservatives, and are also non-GMO and BPA-free in fun, colorful, recyclable packaging.
"We saw an enormous opportunity in the water category to deliver a truly better-for-you product that actually tastes great without excess calories," said Carl Sweat, Chief Marketing and Commercial Officer for good2grow®. "We're excited to fill that void in the market. Our new Juicy Waters™ collection provides Moms a fun solution to get their kids excited about drinking more water, and staying hydrated, healthy, and happy in the process."
______________________________________________________________________________________________________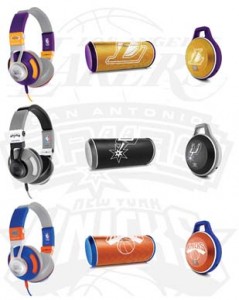 HARMAN Becomes Headphone, Speaker, And Audio Products Partner Of NBA
HARMAN International and the National Basketball Association have formed a comprehensive multiyear marketing and merchandising partnership that will make HARMAN the official headphone, speaker, and audio partner of the NBA, Women's National Basketball Association (WNBA), NBA Development League (NBA D-League), and USA Basketball.
This unprecedented partnership is the NBA's first-ever marketing partner in these categories and HARMAN's first partnership with a professional sports league. The new marketing and consumer products partnership will focus on HARMAN's JBL brand and will provide fans with enhanced audio experiences both in the arena and at home. HARMAN's products will also be featured at NBA events worldwide and integrated into league operations. As early as this holiday season, HARMAN will produce NBA-branded audio products for fans around the world. The products will include team- and player-branded headphones and portable speakers.
______________________________________________________________________________________________________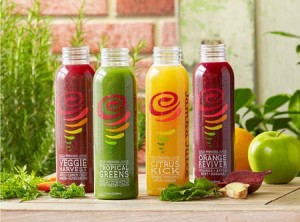 Jamba Juice Expands Its Juice Offerings With Launch Of Cold Pressed Juice Line
Jamba, a leading health and wellness brand and the leading retailer of freshly squeezed juice, has launched its new line of cold-pressed juices. Made from wholesome fruit and vegetables, the juices are available in 12 oz. bottles for easy, on-the-go convenience or multiple purchases to store or support routine consumption at home. The Jamba Cold Pressed Juice launch will initially be available in California and eventually roll out across the Jamba system in 2015.
"Our expansion to cold-pressed juice reaffirms our commitment to making healthier beverages more accessible to consumers," said James D. White, chairman, president and CEO, Jamba, Inc. "Drinking juice made from only fruit and vegetables is an easy way to satisfy one's daily produce requirement. Our Cold Pressed Juice are both nutritious and delicious."
______________________________________________________________________________________________________
Maple Hill Creamery Introduces Certified 100% Grass-Fed Organic Products
Maple Hill Creamery has been designated as the first national dairy brand to receive Pennsylvania Certified Organic's (PCO) new 100% GrassFed Organic certification. Based in New York State, Maple Hill Creamery produces a variety of organic, whole milk creamline-style yogurt cups, quarts, and drinkable yogurts, and is introducing a new whole milk Greek yogurt to provide a "less sweet" option in the Greek yogurt market.
"We are thrilled that Maple Hill Creamery has become the first national dairy brand to be third-party certified as 100% Grass-Fed," said Tim Joseph, founding farmer and president. "In serving growing demand for grass-fed dairy, we believe the certification seal will enable consumers to feel confident in the choices they make for themselves and their families. It is our hope that grocery industry leaders will rely upon '100% Grass-Fed,' just as they rely upon third-party certification for terms like 'Organic' and 'Non-GMO.' 100% Grass-Fed means our retailers and customers can continue to rely upon integrity and complete transparency from Maple Hill Creamery."
______________________________________________________________________________________________________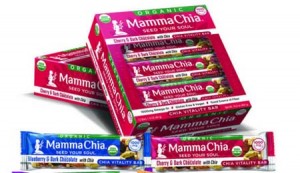 Mamma Chia Debuts New Organic Chia Vitality Bars
Mamma Chia, originator of the chia beverage category and celebrated chia innovator, is now transforming the snack bar category with the introduction of their new Chia Vitality Bar. The new, organic bars lovingly combine nutrient-rich chia seeds with deep, rich dark chocolate, crunchy nuts, ripened fruit and sweet organic honey making this bar a truly delicious, anytime snack. The Chia Vitality bar is perfect for runners, bikers, yogis, and other athletes as well as anyone else seeking a nutritious boost to their day. Each bar delivers 1,000 mg of Omega-3s, as well as protein, fiber and more to provide vitality and energy to fuel your soul's purpose. The Chia Vitality Bars are available in four flavors: Coconut Almond & Dark Chocolate with Chia; Peanut & Dark Chocolate with Chia; Cherry & Dark Chocolate with Chia; and Blueberry & Dark Chocolate with Chia. The new bars, along with all Mamma Chia products, are Non-GMO, gluten-free, vegan, Kosher and USDA Certified Organic.
______________________________________________________________________________________________________
Misfit Introduces Flash Fitness And Sleep Monitor
Misfit, makers of Shine, has introduced its second wearable product, Misfit Flash, a versatile and easy-to-use fitness and sleep monitor. Crafted out of a special soft-touch plastic, Flash is comfortable, extremely durable, and waterproof to 30 meters, making it fit for even the toughest uses. It comes in seven unique colors including a lemon-lime Zest, funky Fuchsia, and minimalist Frost. Like Shine, Flash never requires charging and can be worn virtually anywhere – on a user's wrist, pants, shirt, shoes, lapel, or even on a keychain. Flash includes the very best of Shine's user experience and automatically measures steps, calories, distance, sleep quality and duration, and even tracks cycling and swimming. The entire front of Flash is a button; to check your progress toward your daily activity goal and the time of day, simply press it. Flash syncs wirelessly with the Misfit App on iOS and Android phones. Available for $49.99 in the United States, Flash will be available at Best Buy, Target, Walmart and other retailers worldwide.
______________________________________________________________________________________________________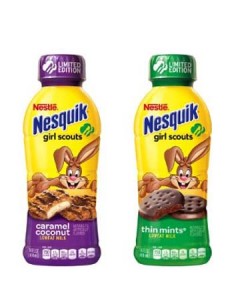 Nestlé Introduces Two Nesquik Girl Scout Cookie Beverages
As part of a licensing relationship with Girl Scouts of the USA®, Nestlé® Nesquik® launches new limited-edition Nesquik® Girl Scouts® Thin Mints® and Nesquik® Girl Scouts® Caramel Coconut flavor beverages. These new Nesquik® Low-fat Chocolate Milk beverages combine low-fat chocolate milk with two of the most popular Girl Scout Cookie™ flavors to create a delicious on-the-go beverage.
______________________________________________________________________________________________________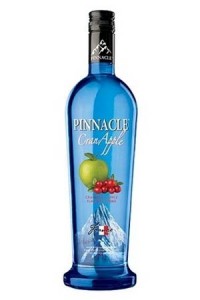 Pinnacle Vodka Launches New CranApple Flavor
Pinnacle® Vodka, a leading imported premium vodka brand, has released a new flavor innovation, Pinnacle® CranApple Vodka. The perfect addition for fall entertaining, Pinnacle® CranApple Vodka delivers an exceptional blend of tart cranberries and sweet green apples, complete with the delectably smooth finish that fans have come to expect from the brand. "CranApple was created to embody one of our favorite flavor fusions: sweet apples and tart cranberries," said Jason Dolenga, Senior Brand Director of Vodka at Beam Suntory. "CranApple is not only great for the season, but with countless options for making simple and tasty cocktails, I think this will soon be a Pinnacle fan favorite."
______________________________________________________________________________________________________
Oticon Introduces World's Smallest Wireless Hearing Aid
Oticon's new tiny Oticon wireless IIC (Invisible-In-the-Canal) hearing device is custom fit and positioned deep in the ear canal, making it virtually invisible. For the first time, built-in wireless capabilities allow two of the tiny hearing devices to communicate with each other, supporting the way the ears work together naturally. The benefit is a more accurate spatial awareness that is essential to better hearing in all environments, especially those with surrounding conversations, such as in crowds or restaurants. Users can also stream audio to the hearing devices from a variety of modern communication devices – turning their hearing aids into a personal mini-headset. Wireless connectivity allows users to talk hands-free on cell or home phones, enjoy music, watch TV, and much more. There is even a free app for smartphones. A small Remote Control, roughly the size of a modern car key, provides discreet control over the hearing devices. With it, users can easily adjust the volume or switch between programs for a more personalized listening experience. The tiny hearing aid is a powerhouse of audiological benefits powered by Oticon's proprietary BrainHearing™ technology.
______________________________________________________________________________________________________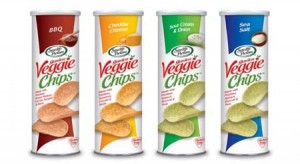 Sensible Portions Garden Veggie Chips Launch
The Hain Celestial Group, a leading organic and natural products company providing consumers with A Healthier Way of Life™, has introduced new stacked Sensible Portions® Garden Veggie Chips™. The stackable chips are made from a delicious blend of vegetables that contain no artificial colors or flavors and no added MSG. The new stacked Sensible Portions® Garden Veggie Chips™ feature three colorful vegetable blends including Red (tomato, red pepper, beet), Green (spinach, pea, broccoli) and Yellow (sweet potato, carrot, pumpkin) and come in four flavors: BBQ, Cheddar Cheese, Sour Cream & Onion and Sea Salt.
"The stacked Sensible Portions® Garden Veggie Chips™ are a fun and smart new addition to the Sensible Portions® family," said Brett Hartmann, Snacks Category Manager at Hain Celestial. "The chips are made without GMO ingredients and are also gluten free, giving consumers the peace of mind that they've made a sensible decision when it comes to a snack."
______________________________________________________________________________________________________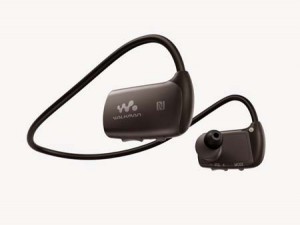 Sony Electronics Provides Wireless Listening On The Go With Walkman And Bluetooth Headsets
Sony Electronics has introduced the waterproof wearable Walkman WS613 with bluetooth headset. Sports lovers can energize with the perfect soundtrack as they run, bench-press or swim with the new Walkman WS613 with Bluetooth – complete with its own handy ring-type remote commander. Sony's latest-generation waterproof, wearable MP3 player is designed for a comfortable, wrap around, secure fit while pounding the track or the streets, with no wires to slow you down. Cleverly-designed earbuds offer snug wear and crisp sound during that morning pool session or post-workout shower. The handy ring-type remote commander controls music playback and lets users accept calls while on the move. The low-power wireless technology of this user-friendly remote commander enables extended use without ever having to worry about charging the battery. For the first time, Walkman WS613 doubles as a wearable Bluetooth headset, giving users extra choice for their tunes by wirelessly listening to their music straight from a smartphone while jogging or working out.
______________________________________________________________________________________________________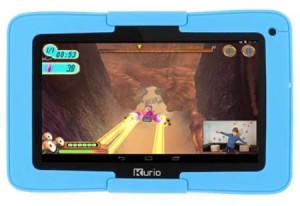 Techno Source Introduces Kurio Xtreme – The Ultimate Android™ Tablet Built For Kids
Techno Source's Kurio Xtreme, the Ultimate Android Tablet Built for Kids, is a 7″ Wi-Fi enabled Android 4.4. device designed for extreme play and the safest online experience. It features an Intel Atom processor, Google Play, 24/7 customer support right from the tablet, exclusive body motion gaming, and is preloaded with more than $300 worth of apps, games and more. The advanced kid tablet comes preloaded with 10 Kurio Motion games that will get kids jumping, running and moving as they swim, ski, tend goal, space race and more. The technology works using the tablet's camera alone, allowing games to be played anytime, anywhere. No consoles, sensors, gaming controllers or TV is required. A special Kurio Motion gaming stand is included with the device. Kurio Xtreme includes the proprietary Kurio Genius Internet filtering system that is updated daily, covering more than 500 million websites in 170 languages to block inappropriate content and keep kids safe online. No subscription is required. Parents can choose from pre-defined Access Modes by age category, safe list or block specific websites or define a custom filter that meets their comfort level. Kurio Xtreme will be available at major retailers nationwide.
______________________________________________________________________________________________________

VOGA Italia Wine Introduces Red Fusion
VOGA Italia has added Red Fusion to its collection of meticulously crafted, strikingly packaged wines. Imported from Italy by Enovation Brands, Red Fusion reflects the VOGA Italia mission to produce distinctive, high-quality wines for the modern wine consumer. Made from a blend of 65% Zinfandel and 35% Cabernet Sauvignon from Salento, known as the "heel of the Italian boot", the terroir and hot, sunny southern Italian climate are unmistakable in the soft mouth feel and lush fruit flavors of this bold, provocative wine. After years of being passed over for single-varietal wines, a new wave of red blends are winning over consumers, with Zinfandel based blends leading the charge.
"Red Fusion offers consumers the choice of a distinctive blend of two popular varieties versus a conventional, single-varietal wine," said Enovation Brands, Inc. President Alberto Pecora. "Crafted with Salento grapes, Red Fusion also provides an Italian option for California Zinfandel and Cabernet Sauvignon lovers."
______________________________________________________________________________________________________
WeMo Introduces WeMo Smart LED Bulbs
WeMo, the home automation ecosystem created by Belkin International, has introduced WeMo Smart LED Bulbs. The WeMo Smart LED Bulbs allow you to control, schedule, customize and dim household lighting from anywhere using the WeMo app on a smartphone or tablet. As easy as replacing a standard light bulb, the WeMo Smart LED Bulbs work with the WeMo Link to connect to a home's Wi-Fi® network and are controlled via the WeMo app. With a potential life span of up to 23 years, the long-lasting, energy-efficient bulbs produce the same amount of light as a traditional 60-watt bulb, but only consume 10 watts of energy, making them an excellent value.
Ohad Zeira, director, product development, WeMo, said, "The new WeMo Smart LED Bulbs not only give consumers additional options for controlling and customizing household lighting, but also help position WeMo as a major player in the smart lighting market."
______________________________________________________________________________________________________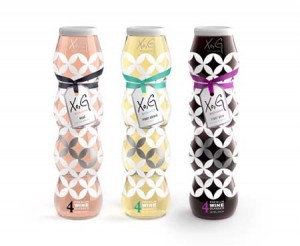 TV Personality Giuliana Rancic Launches New Wine Brand: XO, G
Giuliana Rancic is launching her own wine brand, XO, G Wine, which will be available in approximately 1,200 Walmart stores starting November. Packaged in an innovative bottle designed for by-the-glass consumption, XO, G will be offered in three varietals: a South of France Rose, Italian Pinot Grigio and French Pinot Noir. Additionally, a mixed pack will be available just in time for the holidays, featuring two glasses of Pinot Grigio and two glasses of Pinot Noir in a single bottle. Rancic developed her multi-country wine brand, XO, G to be an extension of her persona, with a stylish design that looks like a personal gift from Rancic to her fans, and imported wines from her favorite global appellations. The name derives from her signature sendoff, "XO, G," which she regularly uses in her social media posts. Making the wine accessible to women who appreciate style, quality and convenience is Rancic's goal. "I wanted to offer quality wines to consumers at an affordable price," said Rancic. "Having my wines available at Walmart, and for less than $10, is the ideal opportunity to bring XO, G to women throughout the US."
______________________________________________________________________________________________________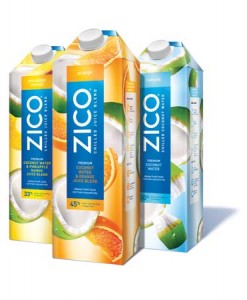 ZICO Introduces Chilled Premium Coconut Water & Juice Blends
ZICO® Beverages has introduced a first-of-its-kind coconut water-based product, ZICO Chilled Premium Coconut Water™ & Juice Blends (ZICO Chilled Juices), which marries pure chilled coconut water with fruit juice. ZICO Chilled Juices offer the hydration benefits of coconut water and the delicious taste of fresh juice-with up to 45 percent fewer calories than regular fruit drinks. ZICO Chilled Juices are available in three flavors: ZICO Chilled Orange Juice Blend, ZICO Chilled Pineapple Mango Orange Juice Blend and ZICO Natural Chilled Coconut Water. "ZICO Chilled Juices provide the best of both worlds-all the hydration benefits of coconut water and the taste of refreshing juice, without compromise," said Lorna Peters, Chief Marketing Officer for ZICO. "In the ongoing pursuit of balanced, healthy living, ZICO Chilled Juices are an easy, delicious way to incorporate conscious choices in your day."
______________________________________________________________________________________________________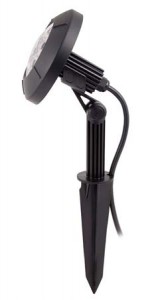 Zodiac Pool Systems Launches Wet Area Lights
Zodiac Pool Systems has introduced ETL-certified Wet Area LED lights, which may be installed within 10 feet of the pool or spa. Zodiac is the first pool products manufacturer to have systems of wet area lighting that may be installed this close to a swimming pool, without the need for the lights to be submerged, both in its Jandy Pro Series and SAVI lights. ETL® listed to applicable UL® electrical safety standards, the wet area lights are particularly useful in areas where the pool may be situated very close to a building, wall or other structure.
"Lighting is an essential component of creating an enjoyable pool experience," said Amy Armstrong, product manager for Jandy Pro Series Lighting. "With the expansion of our lighting product line, we are offering a complete backyard experience!"
______________________________________________________________________________________________________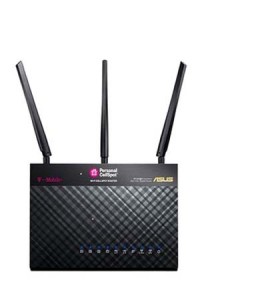 T-Mobile Personal CellSpot Now Available
T-Mobile's Wi-Fi Unleashed has launched the T-Mobile Personal CellSpot™, which is now available at no extra charge as long as the consumer has a high-speed broadband connection and a Wi-Fi calling capable smartphone. The Personal CellSpot is like a T-Mobile tower in your house, built on proven Wi-Fi technology. Consumers get a "full-bars" T-Mobile experience wherever they choose even beyond the reach of any cellular network.
______________________________________________________________________________________________________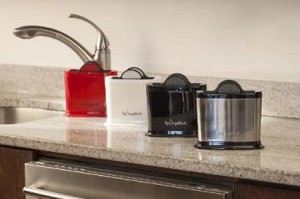 Innovative Household Tool, SpongeBath, Launches Nationwide
SpongeBath, the new company behind the first cleaning tool created to address the dirtiest item in most households, has launched its new product, SpongeBath, which provides a revolutionary method for cleaning, deodorizing and storing sponges. SpongeBath's patented system for cleaning uses refill cartridges that hold two eco-friendly slow-dissolve tablets, which create an antimicrobial cleaning solution that kills odor-causing bacteria when combined with water. This system is the only long-term method for creating a healthy sponge. SpongeBath's paddle-action system draws the solution directly into sponge cells, which reduces bacterial growth in sponges creating a fresh-smelling sponge with every use. Made in the United States, the tool is equipped with an LED light to remind consumers to replace the cleaning refill cartridge every 30 days.
______________________________________________________________________________________________________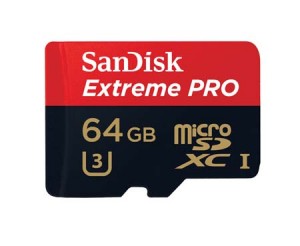 SanDisk Expands Portfolio Of 4K Enabled Products With microSD™ UHS-I Memory Card
SanDisk Corporation, a global leader in flash storage solutions, has launched the world's fastest microSD UHS-I memory card, the 64GB SanDisk Extreme PRO® microSDXC™ UHS-I card. The SanDisk Extreme PRO microSDXC UHS-I card, the fastest microSD UHS-I memory card in the world, now comes with up to 64GB of storage to address consumers' desire to generate high quality 4K Ultra HD content. With transfer speeds of up to 95MB/s, users can shoot like a pro and still experience world-class responsiveness from their smartphone, tablet or action camera. The card also features Class 10 and UHS Speed Class 3 (U3) ratings, which are recommended by the SD Association for 4K Ultra HD video capture.
"Features like 4K Ultra HD video recording, which were once only available on high-end devices, have quickly gained popularity and adoption," said Dinesh Bahal, vice president, product marketing, SanDisk. "There is no doubt 4K Ultra HD is a game-changer and we are committed to enabling the next generation of video capture and sharing."
______________________________________________________________________________________________________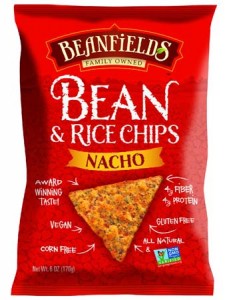 Beanfields Bean And Rice Chips Offers Two New Flavors
Beanfields Bean and Rice Chips are available in two new flavors, Ranch and Barbecue. Beanfields corn-free tortilla chips are made from beans and rice- packed full of protein, fiber, and minerals. Beanfields bean and rice tortilla chips are made without corn and are a complete protein source. All Beanfields chips are gluten-free, Non-GMO Project Verified, vegan, food-allergy friendly, and farmed and made in the USA. Beanfields bean and rice tortilla chips have recently been added to the healthier snack selection at a number of premium food retail chains.
______________________________________________________________________________________________________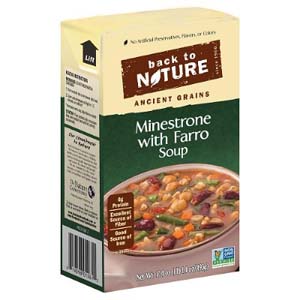 Back To Nature To Launch Artisanal Soups
Back to Nature Foods Company is expanding its product categories to include a new line of artisanal soups made with ancient grains. The new product line also includes gluten-free and Non-GMO options and complements Back to Nature's existing line of whole grain crackers. Flavors include family favorites with a twist, such as Chicken & Wild Rice with Kamut, gluten-free Chicken Tortilla with Red Quinoa, Beef & Barley, gluten-free Tuscan Three Bean with Kale & Millet, and Classic Minestrone with Farro. The soups offer 28 to 41 grams of whole grains and six to eight grams of protein per serving. The soups are packaged in BPA-free Tetra® Pack cartons and, like all Back to Nature® products, have no artificial preservatives, flavors, colors, high fructose corn syrup or hydrogenated oils.
______________________________________________________________________________________________________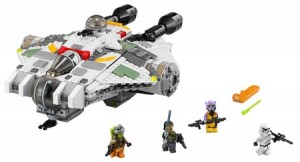 Disney Consumer Products Launches Star Wars Rebels Product Assortment
Disney Consumer Products has unveiled an intergalactic assortment of products celebrating the release of Star Wars Rebels, the new Disney XD animated television series. With all new exciting adventures and memorable new characters, Star Wars Rebels will introduce a new generation of fans to the Star Wars galaxy, inspiring new lines of figures, spaceships and lightsabers, apparel and accessories, home décor, books and more from best-in-class licensees including Hasbro, LEGO, Mad Engine, Rubies and Jay Franco.
______________________________________________________________________________________________________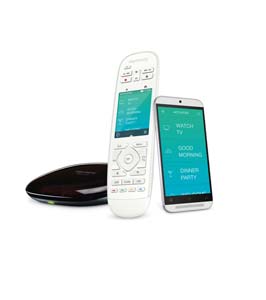 Logitech Introduces New Harmony Living Home Lineup
Logitech is bringing its expertise and leadership in universal remotes to the home control market with new home automation product compatibility and four new products. The new Harmony® Living Home lineup gives you easy access and control over a wide library of entertainment and home automation devices, all from one centralized control system. With just a few easy steps your remote, tablet or smartphone can now control your TV, set-top box, speakers, lighting, thermostat, door locks, window shades and other popular devices. Plus, you can easily combine multiple devices into Activities to trigger at once so you can power on your TV, dim your lights, adjust the temperature and open your window shades all at the same time. The Harmony Living Home experience is made possible by the Logitech Harmony® Home Hub. It uses RF, IR, Bluetooth® and Wi-Fi to relay commands from Logitech Harmony Living Home remotes or the Harmony Mobile App to the wide array of home entertainment and home automation devices.
The Logitech Harmony Ultimate Home remote features a bright 2.4-inch color touch-screen and allows you to integrate and control all of your compatible home automation devices and up to 15 home entertainment devices. For those who prefer a simple, button-only remote, the Logitech Harmony Home Control – in addition to the Harmony Mobile App for your tablet or smartphone – works with the Harmony Home Hub to give you access and control of your home automation devices and up to eight home entertainment devices. For customers wanting even more control, Logitech also introduced the Logitech Harmony Hub Extender. The Extender enables additional compatibility of the Logitech Harmony Home Hub, controlling lights, locks, sensors, garage doors and other devices operating through ZigBee® or Z-Wave®. August, Honeywell, Kwikset™, Lutron®, the Nest Learning Thermostat, PEQ, Philips hue, Schlage®, SmartThings, Sylvania®, Yale® and Zuli are among the brands and platforms joining the Harmony library of more than 270,000 compatible devices.
______________________________________________________________________________________________________
R.J. Reynolds Tobacco Company Promotes Michael Auger To Trade Marketing Manager
R.J. Reynolds Tobacco Company has promoted Michael Auger to executive vice president of trade marketing. Auger, currently vice president of trade marketing development for R.J. Reynolds Tobacco Company, will replace Robert Stowe, who will retire at the end of 2014. "Mike has 24 years of experience in trade marketing with RAI's operating companies and has strong relationships both externally with R.J. Reynolds' customers, as well as within the trade marketing organization," said Andrew Gilchrist, president and chief commercial officer of R.J. Reynolds. "I have no doubt that he will be very successful in his new role as we continue our mission to transform the tobacco industry."
______________________________________________________________________________________________________
Garden Fresh Restaurant Names Julie Derry CMO
Garden Fresh Restaurant has named Julie Derry to the company as Chief Marketing Officer. Derry is an experienced marketing executive who most recently directed e-commerce, mobile and digital marketing for San Francisco-based See's Candies. Prior to that she served as VP of Digital Experience at Guitar Center, Inc., where she introduced a customer-centric, data driven mindset leveraging primary and secondary research for designing and delivering optimal customer experiences. Before joining Guitar Center, Derry spent seven years leading and contributing to e-commerce and omni-channel efforts at Recreational Equipment, Inc. (REI).
______________________________________________________________________________________________________
Kerry Phelan Named Lionsgate EVP, Strategic Partnerships
In a move to continue building Lionsgate's global franchises and extend them into new lines of business, the Company has named Kerry Phelan, a 25-year consumer branding veteran and former head of consumer products and licensing for DreamWorks Animation, to the newly-created position of Executive Vice President of Global Franchise Management and Strategic Partnerships, according to an announcement made by Lionsgate Chief Marketing Officer, Tim Palen, to whom she will report. Phelan has played an integral role in growing some of the biggest brands and franchises of all time, including Star Wars, Shrek and LEGO, and she most recently ran Consumer Products & Licensing for DreamWorks Animation.
"With her track record of cultivating some of the biggest brands in motion picture history, Kerry is ideally qualified to develop and execute retail, merchandising and location-based entertainment initiatives for Lionsgate's growing portfolio of franchises," said Palen. "From LEGO to Star Wars and Pixar to DreamWorks, she has established herself as a master strategist who knows how to make global brands even bigger and more successful, and she will be an invaluable addition as we expand the palette of opportunities for our Hunger Games, Divergent and other franchises."
______________________________________________________________________________________________________
Value Place Appoints Kelly Poling CMO
Value Place, the largest economy, extended-stay hotel brand in the U.S., has named Kelly Poling as Executive Vice President and Chief Marketing Officer. As the leader of Value Place's brand, marketing, and distribution strategies, Poling will be focused on strengthening the positioning of the brand and driving more guests to its hotels across the country. Poling joins Value Place from Rosetta Stone, where she led consumer marketing strategy and operations. She previously spent seven years at Choice Hotels International.
______________________________________________________________________________________________________
GNC Names Jeffrey Hennion CMO
GNC Holdings, a leading global specialty retailer of health and wellness products, has appointed Jeffrey Hennion as Executive Vice President, Chief Marketing and eCommerce Officer. Hennion comes to GNC most recently from Branding Brand – a leading mobile commerce provider. Prior to Branding Brand, he led GNC's marketing and eCommerce efforts through a period of meaningful growth in 2011 and 2012.
______________________________________________________________________________________________________
L.C. Industries Hires Trevor Bending As Channel Manager
Travel accessories company L.C. Industries, Inc.™ has appointed Trevor Bending as its first Channel Manager. Bending brings a wealth of experience from his former jobs at REI and OpticsPlanet, where he was primarily responsible for sales, product development, and digital marketing. In his new position, he will further develop the outdoors products portfolio and brand strategy of Lewis N. Clark®.
"Trevor's background in the outdoors industry on a professional and personal level will allow us to greatly expand the Lewis N. Clark line," said Senior Vice President of Sales and Marketing Franz Wieshuber. "He will also be crucial in assuring that that we bring quality, consumer-centric products to market."
______________________________________________________________________________________________________
Cornerstone Announces Excellence In In-Store Marketing POPAIS 2014 West Coast POP Show
Cornerstone announced that Albert Guerra was awarded the "Dick Scott" Award at the annual POP West Coast show. The Dick Scott Award is the west coast POP show's highest honor that recognizes industry leaders who have made their mark in this industry through significant contributions. The award is named after Dick Scott, a West Coast P.O.P pioneer, who was well known for his commitment and significant contributions to the industry.
______________________________________________________________________________________________________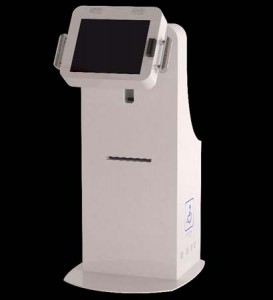 Slabb Introduces New Kiosk Products Line
Kiosk manufacturer and distributor, Slabb, Inc. recently launched three new kiosk models to its product line. In keeping with Slabb's high quality product line, the kiosks are vandal-resistant, ADA compliant, UL certified and CE compliant. The X6A though sleek, rugged and vandal-resistant, as is the norm with all Slabb kiosks, is unlike any of Slabb's other models. Ideal for self-check in, its design is versatile and can easily fit at any location due to its compact size. The kiosk comes with a 19″ LCD display with touchscreen, credit card reader, barcode scanner, laser printer (b4600) and thermal receipt printer. The design also ensures wheelchair accessibility. The X2S is a desktop model with a 15″ LCD with Sound Acoustic Wave (SAW) touchscreen. Some of the components include a swipe card reader, barcode scanner, stereo speakers and an active cooling system. Due to its compact size, it is an ideal choice when space is at a premium. The X4T is a mounted version of one of Slabb's more popular wall-mount interactive digital signage models. Like the Q5, the X4T is rugged, robust and vandal-proof and available in any color with standard HD resolution and no external wiring. It comes with a 42″ horizontal LCD screen display with or without a touchscreen. For more information, visit (Web Site) www.slabb.com
______________________________________________________________________________________________________
Plum Grove Merges With Schaumburg-Based Tradeshows And Displays Inc.
Print, promotional products and signage firm Plum Grove (www.PlumGrovePrinters.com) has merged with Schaumburg-based Tradeshows and Displays, which has become a subsidiary of Plum Grove. Both businesses point to broader spectrum of marketing services for their clients and increased efficiencies as the logic of the merger. Plum Grove, one of the nation's fastest-growing business printers, gains a seasoned staff of trade show experts and a strong foothold in the world of trade show booths and display printing. (Web Site) www.TradeshowsandDisplays.com
______________________________________________________________________________________________________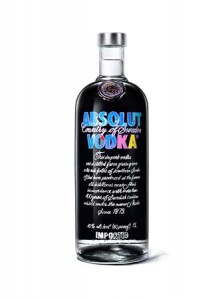 ABSOLUT Vodka Brand Promotes Launch Of Andy Warhol Bottle
Absolut Vodka has debuted the Limited Edition Andy Warhol bottle, a new design celebrating the brand's iconic collaboration with the illustrious Andy Warhol. The offering embodies the brand's commitment to supporting all things rooted in artistic expression and creativity. In 1986, Andy Warhol became the first in a long line of celebrated artists to collaborate with Absolut, when he created an original piece inspired by his adoration of the brand's iconic bottle. This fall, Absolut brings Warhol's creative vision into the 21st century, by transforming his artwork into a three-dimensional bottle, allowing anyone to "Make the Holidays Pop" with their very own Warhol. The Warhol Limited Edition bottle design is black with blue, pink and yellow details – replicating Andy Warhol's original Absolut Warhol painting. The limited edition features approximately four million bottles, which will be distributed worldwide.
To support the launch of the Warhol Limited Edition bottle of Absolut Original, Absolut is launching two transformative consumer-facing initiatives: the Warhol Spirit by Absolut experience and the Andy Warhol Art Exchange by Absolut. The Warhol Spirit by Absolut Experience- During this one-of-a-kind nightlife experience in New York City, acclaimed DJ A-Trak, light artist Schnellebuntibilder and experimental EVP artist Leif Elggren, will work together to transform sound waves originating from Warhol's spirit into a one-of-a-kind nightlife experience. Through this truly unique experience, Absolut seeks to inspire audiences to realize that anything is possible through creativity.
To allow audiences anywhere in the world to experience the connection with Warhol, an interactive site will live-stream what sounds are picked up from the EVP before, during, and after the event. The experience is part of the Nights by Absolut program, which brings the brand's Transform Today campaign to life through a series of transformative artistic experiences. By reimagining what is possible in nightlife through these experiences, Absolut hopes to inspire audience to raise the bar for what to expect from a night out, and empower them to transform their own nights. Andy Warhol Art Exchange by Absolut- Beginning Oct. 1, Absolut will invite people from around the world to unleash their own creative spirit by entering The Andy Warhol Art Exchange by Absolut – the world's largest online art exchange. Users can participate by submitting or creating a piece of digital art and, in return, will receive one from another user from somewhere in the world. What's more, a select number of participants will find themselves trading art works with notable artists such as Ryder Ripps. One lucky person will even end up with a photo of the Absolut bottle taken by Andy Warhol himself.
______________________________________________________________________________________________________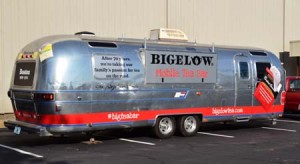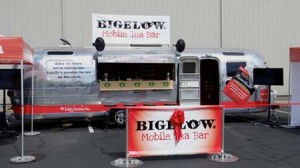 The Bigelow Mobile Tea Bar Launches Cross-Country Tour
To mark the 70th anniversary of Bigelow Tea, a Mobile Tea Bar has begun its 2014 cross-country tour with first stops in Boston, New York and New Jersey. In keeping with the entrepreneurial spirit that has made Bigelow Tea the #1 market leader in specialty tea, Bigelow Tea is going on the road this fall to meet and inspire tea drinkers across the country with the incredible story and myriad flavors of the world's favorite brewed beverage.
"We're very excited for this opportunity to offer consumers fresh-brewed samples of some of our most popular teas such as 'Constant Comment'®, in a fun, new way," said Cindi Bigelow, third generation president and CEO. "We are also looking forward to introducing new flavors and sharing the unique Bigelow family story and our passion for tea with tea lovers across the U.S."
From a customized 1977 Air Stream travel trailer that's been retrofitted to welcome the public into the friendly, relaxed environment of Bigelow Tea, visitors will have an exciting engagement with tea, including tasting new tea products. Tea Lovers will also have the opportunity to learn about the history and culture of tea, the top quality ingredients that go into American-crafted Bigelow Teas, and the company's commitment to sustainability and the community. The fun, informative and interactive Bigelow Mobile Tea Bar will also offer visitors a photo opportunity to share a cup with "Biggie," Bigelow Tea's walking, talking mug mascot and share their photos and experience with friends and family via social media, including Facebook and Twitter. Along with its public appearances at street fairs and festivals in major markets, the Bigelow Mobile Tea Bar will make appearances at popular retailers along the way to welcome consumers and enhance their knowledge and appreciation of innovative and award-winning Bigelow Tea products. (Web Site) www.bigelowteablog.com
______________________________________________________________________________________________________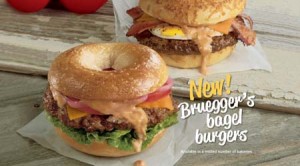 Bruegger's Bagels Promotes Fall Menu
Bruegger's Bagels, known for its freshly baked, authentic New York-style bagels, wholesome ingredients and signature coffees, celebrates fall with a new menu that features seasonal must-haves and all-American fare. One of fall's most popular flavors is pumpkin, and Pumpkin Bagels and Pumpkin Cream Cheese, both made with real pumpkin, make their annual return to the menu. Also coming back is Pumpkin Spice Coffee, made with cinnamon, nutmeg and other spices. The fall menu also features the debut of Bagel Burgers, tested earlier this year in Boston and Minneapolis.
"Our new menu is a great representation of what our guests have come to love at Bruegger's Bagels – our unique spin on tradition mixed with longtime seasonal favorites," said Bruegger's Bagels Vice President of Marketing Judy Kadylak. "Our Bagel Burgers are a fresh take on the American classic, while our popular pumpkin items are a yearly tradition."
Guests can try the new items and help end childhood hunger during Share Our Strength's Dine Out For No Kid Hungry Campaign at Bruegger's Bagels. Bruegger's Bagels will donate all proceeds from the sale of the booklets to No Kid Hungry, with a goal of raising $150,000 for the cause. (Web Site) www.brueggers.com
_____________________________________________________________________________________________________

HISTORY And IMG Kick Off College Football Season Partnership
HISTORY has partnered with six college campuses nationwide to bring the All-American Tailgate Tour, the ultimate tailgate experience on wheels to each of these campuses. The All-American Tailgate Tour is a cross-country road trip that will stop at each of the six campuses – Auburn, Florida, Florida State, Ohio State, Michigan and Texas – to honor the longstanding American tradition of college football and celebrate HISTORY's loyal fans by bringing them an interactive, engaging experience in their own backyards.
Beginning September 20 at University of Michigan, the HISTORY All-American Tailgate Tour will delight football and HISTORY fans as the "Ultimate Smoker and Grill," an 80-foot long grill hauled by a semi, rolls into the college towns in anticipation of the big Saturday football game. HISTORY will host students, alumni and the local community at a tailgate, where they will serve up special HISTORY BBQ delicacies, offer fans the chance to screen HISTORY TV content from such hit series as Top Gear, American Pickers® and Swamp People ®, gif themselves riding a "life-size Gator" and take home HISTORY merchandise. In advance of each tour stop, fans and students alike can vie for their chance to win an exclusive pre-game experience by following @HISTORYofficial on Instagram and submitting a selfie showing their team pride with #HistoryVIP. One lucky winner and their guest will be selected for a VIP game-day experience that includes a behind-the-scenes tour of the stadium and more.
"College football is a deeply rooted American tradition, and HISTORY is thrilled to honor that with the All-American Tailgate Tour," said Samantha Maltin, SVP HISTORY Marketing. "The tour is a great platform for us to reach millennials and provide them with an engaging brand experience that transcends the TV screen."
"HISTORY's All-American Tailgate Tour demonstrates a smart use of game-day to engage high-value college sports fans," said Andrew Judelson, SVP of US Business Development for IMG, which represents the multimedia rights of the six participating universities. "HISTORY is forging a multi-year partnership with IMG to excite and develop a deep relationship with passionate college fans." (Web Site) www.history.com
______________________________________________________________________________________________________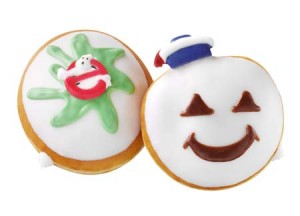 Krispy Kreme & Sony Pictures Consumer Products Celebrate Ghostbusters 30th Milestone Anniversary
Krispy Kreme and Sony Pictures Consumer Products have joined together to mark the 30th Anniversary of the iconic blockbuster motion picture franchise with an exclusive offer of two new marshmallow Kreme™-filled Ghostbuster treats inspired by the supernatural comedy's sweetest villains. In conjunction with the release of the Ghostbusters 30th Anniversary Edition Blu-ray release, Krispy Kreme is introducing Ghostbusters and Stay Puft Marshmallow Doughnuts that will be available September 29 through October 31, 2014 at participating Krispy Kreme® US and Canadian locations.
"We are truly excited to collaborate with Sony Pictures in celebration of the 30th anniversary of the iconic Ghostbusters brand," said Dwayne Chambers, Krispy Kreme, Chief Marketing and Innovations Officer. "And we are delighted to bring our fans two delicious limited edition treats that are as unique, creative and joyful as this beloved film franchise."
"We are so excited about the 30th anniversary of Ghostbusters and our collaboration with Krispy Kreme Donuts as well as the launch of our new Ghostbusters website. Both brands have an incredible legacy with consumers and with exclusive donuts at Krispy Kreme locations and a retail promotion featuring the Blu-ray offering, we are confident everyone's proton packs will be loaded," said Greg Economos Senior Vice President, Sony Pictures Consumer Products. (Web Site) www.krispykreme.com
______________________________________________________________________________________________________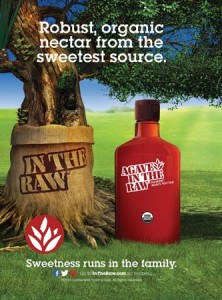 In The Raw Sweeteners Launches 'All In The Family' Campaign
The In The Raw® family of sweeteners has launched a new multi-media campaign, "All In The Family." The new campaign whimsically takes you through the growing portfolio of In The Raw sweeteners with a family tree, featuring the tagline, "Sweetness Runs In The Family," playing on the heritage of the brand, which is run by family owned company, Cumberland Packing Corp. The "All In The Family" campaign is being supported with in-store materials.
In The Raw is a small family-owned company with a compelling from-the-ground-up story. The new campaign, created by ad agency Ammirati, helps bring the story to life. The In The Raw® brand continues to lead innovation and growth in the sweetener category with a robust portfolio of wholesome sweetener options, including Sugar In The Raw®, zero-calorie Stevia In The Raw® and Monk Fruit In The Raw®, USDA Organic Certified Agave In The Raw® and Sugar In The Raw Organic White®. The strategy for the brand is to continue to build the In The Raw family of products, and to provide the highest quality ingredients for consumers looking for better ways to eat right and to enjoy the sweet life. (Web Site) www.InTheRaw.com
______________________________________________________________________________________________________
Marriott Hotels Uses Oculus Rift Technology For 4-D Virtual Travel Experience Tour
Marriott Hotels has partnered with Framestore to create Marriott Hotel's virtual travel experience, giving consumers a fully immersive, 4-D sensory experience based in Oculus Rift technology. An industry pioneer, Marriott Hotels is embracing innovative technologies to redefine the future of travel for generations to come. And now, travel enthusiasts can see, hear and feel what it's like to be in destinations halfway across the globe and at Marriott Hotels of the future – all within its traveling teleporter coming to Marriott Hotels in eight cities across the U.S.. The groundbreaking program is anchored by the Marriott Hotels virtual travel experience Teleporter – a phone booth-like structure that takes cues from iconic science fiction books and movies. The Teleporter features the Oculus Rift DK2 virtual reality headset, wireless headphones and suite of onboard 4-D sensory elements.
"Marriott Hotels is pioneering the use of innovative technologies that will transform the guest experience to heights unseen in the current reality experience in unprecedented ways," said Michael Dail, vice president, Marriott Hotels Brand Marketing. "Marriott seized on virtual reality and teleportation to give the next generation of travelers the clear cut notion that more amazing travel experiences are coming and to encourage them to co-create the future of travel with us on TravelBrilliantly.com, where their best ideas enter Marriott's innovation pipeline. Together, we are pushing the limits of what is possible."
During the Marriott Virtual Travel Experience, guests enter the Teleporter, where they will put on virtual reality headsets and headphones to be completely immersed in a virtual world. From there, they will visit a virtual version of a new Marriott Greatroom lobby, and then virtually travel to a black sand beach in Maui, Hawaii and to the top of a skyscraper in downtown London, England. While "traveling," 4-D elements kick in – the feeling of the warm sun on your skin, breeze in your hair, rumble of waves under foot and ocean spray in your face – to make the experience feel extremely lifelike. (Web Site) www.MarriottHotels.com
______________________________________________________________________________________________________
Mayo Clinic's 150 Years Of Serving Humanity Mobile Tour Launches
Mayo Clinic's "150 Years of Serving Humanity" mobile tour is currently making its way across North America, introducing visitors to Mayo Clinic's values and Model of Care. Mayo Clinic's "150 Years of Serving Humanity" mobile tour is housed in a 1,000 sq. ft. double-expandable trailer. Guests will learn the story of Mayo Clinic, from its humble beginnings as a "clinic in a cornfield" to the most trusted name in healthcare.
The exhibit features several multimedia displays that introduce Mayo Clinic's founders and unique Model of Care. By engaging with various exhibit displays inside the vehicle, guests learn more about how technology supports healthcare across distances and the impact of Mayo's research and programs relating to disease prevention. Through multimedia stories and testimonials, visitors meet the patients and families who have been positively impacted by Mayo Clinic. The Mayo Clinic's 150 Years Of Serving Humanity Tour is being conducted by MRA experiential tours & equipment, an industry leader in mobile exhibit and event marketing. (Web Site) www.mayoclinic.org
______________________________________________________________________________________________________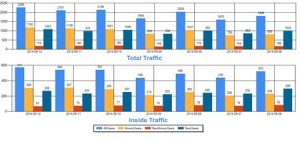 Nodify Proximity Marketing Platform Delivers Precise Messaging And Analytics
Nodify, is an in-location proximity marketing and data collection enterprise solution for C and fuel retailers, restaurants, arenas and stadiums, trade shows, and healthcare facilities. Store operators now have a solution that will engage all smartphone carrying customers at the most influential time and place-at the pumps, while providing valuable information about customer locations and offering a better understanding about which customers are 'new' or 'known', and how much time do they spend both inside and out at the islands.
The Nodify Node™ creates a secure proprietary network. This protected network provides an added benefit for customers, not only are they able to see real time traffic, send push notifications when a user is in or near a specific location, they now have a more secure network to add mobile payments in the future. Nodify is a cloud-based platform combined with a robust database backend. Unlike iBeacons, the Nodify platform interacts with 100% of smartphones and is not reliant on Bluetooth 4.0 LE.
Bob Bente, President Nodify, said, "With Nodify, the opportunity is tremendous. We now have the unique ability to engage all smartphone carrying C and Fuel customers with compelling messages to increase inside sales. It's not as if you need to motivate a customer to visit your location, they are already there; they are even outside of their vehicle. This is the precise time to send a push notification that is timely and relevant. Not an offer that reaches a customer in a Geofence going 65 MPH on the interstate." (Web Site) www.nodify.com
______________________________________________________________________________________________________
Perrier Debuts New Street Art Collection
Perrier® Sparkling Natural Mineral Water has released its new Street Art limited edition collection. These vibrant packaging designs feature original work by three leading international contemporary and street artists, JonOne, Kobra and Sasu. Each artist has interpreted the classic Perrier brand, drawing inspiration from across the globe and infusing it with their own unique style.
Street art has now become one of the most popular contemporary art movements and has provided a platform for a diverse range of creative styles and techniques. With its unconventional brand personality, Perrier has a particular affinity for artists who innovate and challenge the current landscape, making the selected artists an ideal fit for the brand. The Perrier Street Art limited edition collection is available for purchase through most major retailers. The artwork will be featured on the glass bottle's 750mL, 330mL and 200mL sizes, the recyclable PET bottles in both 1L and .5L sizes, and Perrier's 250mL slim cans in original, and all-natural flavors including pink grapefruit and lime.
"Creativity knows no borders, and Perrier, a stylish and iconic brand, is excited to bring this representation of vibrant urban art from around the world to our customers and fans," said Priya Shenoy, Perrier Group Marketing Manager. "The vivid packaging designs featuring the work of JonOne, Kobra and Sasu all embody a bold and youthful energy that is core to the spirit of Perrier." (Web Site) www.societeperrier.com
______________________________________________________________________________________________________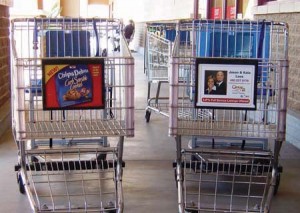 StarKart Shopping Cart Advertising Network Expands In Northeast
StarKart, the largest shopping cart advertising network in the United States and Canada, reaching thousands of locations in 49 states, Washington D.C. and Canada, continues to grow through expansion into the Northeast. This expansion is covering a variety of states, giving local business owners more advertising opportunities and locations to choose from in their target areas.
"We are rapidly expanding throughout the Northeast and are thrilled to be providing more advertising opportunities for local business owners in these areas," said StarKart Chairman and CEO, Jeffrey Rosenthal. (Web Site) www.starkart.com
______________________________________________________________________________________________________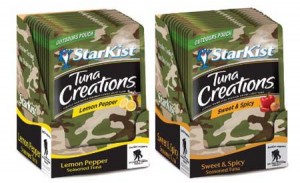 StarKist Joins Forces With The Wounded Warrior Project® Introducing 'Outdoors' Tuna Creations Pouch
StarKist® is joining forces with Wounded Warrior Project® (WWP) by pledging $100,000 in support of the non-profit organization's mission to honor and empower our nation's wounded veterans. To commemorate the partnership and rally grocery shoppers to support the national movement, StarKist is introducing an "Outdoors" Tuna Creations® Pouch in a camouflage-inspired design.
"Our country's service members play an important and continuing role in America's history and StarKist is honored to join forces with Wounded Warrior Project® to foster support and encouragement for these courageous men and women," said Frank Pogue, Vice President, Marketing and Innovation, Corporate Affairs, StarKist Co.
Beginning in October, 2014 throughout 2015, consumers can find the WWP seal alongside the camouflage-designed StarKist Outdoors Pouches at select grocery retailers nationwide. The celebratory pouches feature the same Lemon Pepper and Sweet & Spicy Tuna Creations pre-seasoned tuna flavors already offered by StarKist but in a larger 4.5 oz. commemorative flavor fresh pouch. The "Outdoors" pouch, along with the entire line of StarKist Tuna Creations®, provide an on-the-go and delicious source of lean protein and heart-healthy omega-3 fatty acids, with no draining or mixing required.
"This is a relationship that makes complete sense. StarKist's support of the veteran community is long-standing," said Brea Kratzert, director of strategic partnerships for Wounded Warrior Project. "We are grateful for their generosity and that they are now standing firmly behind the mission of Wounded Warrior Project. Their support helps fuel the 20 life-saving programs we provide to injured service members and their families." (Web Site) www.woundedwarriorproject.org
______________________________________________________________________________________________________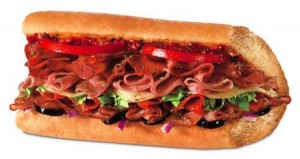 Quiznos Runs Classic Italian Sub Promotion
Quiznos is serving up the Classic Italian sub for just $2.99 all day. The Classic Italian sub is Quiznos signature, toasted sub that put the little sub shop from Denver on the map.
"The Quiznos concept started in an Italian restaurant more than thirty years ago," said Susan Lintonsmith, Quiznos Chief Marketing Officer. "The Classic Italian sub was the first toasted sub that we debuted. Today, this sub continues to be a guest favorite! And, our Italian heritage still inspires our passion for using fresh, quality ingredients that deliver on flavor." (Web Site) www.quiznos.com
_____________________________________________________________________________________________________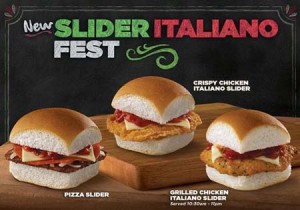 Three New Tasty Sliders Offered For Slider Italiano Fest At White Castle
Two American favorites – the iconic Original Slider and pizza have come together under one bun as White Castle introduces three new sensational Sliders with classic Italian ingredients. The Pizza Slider and two versions of the Chicken Italiano Slider will tempt Cravers with a sensational new taste.
"We're focused on continuing to be innovative in our test kitchen and offer our guests exciting new menu items such as the Pizza and Chicken Italiano Sliders which offer a unique taste that our guests will crave," said Jamie Richardson, White Castle vice president. "With something for all our Cravers, the White Castle menu offers a balanced mix of new limited-time-only options and our traditional Sliders to give our guests more delicious reasons to visit a Castle in their neighborhood." (Web Site) www.whitecastle.com
______________________________________________________________________________________________________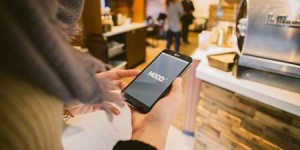 Mood Media Activates Location-Based Technology To Enhance Consumer Targeting For Retailers
Mood Media, has begun to integrate its Presence capabilities into client locations across the country, enabling them to leverage Mood's location-based signal technology for mobile marketing apps and initiatives. When activated, the Presence technology allows mobile apps to identify when a customer is in-store so that Mood clients can deliver exclusive or customized offers, promotions and content that helps brands build consumer loyalty and drive sales.
"With consumers devoting more attention to their mobile devices, and over 159 million smartphone users in the U.S., it's critical for retailers to adapt to these behaviors and extend their interactions with customers to these channels," said Ken Eissing, President of Mood Media, North America. "To support this massive evolution, Mood is driving a deliberate shift from passive interaction to active and engaging in-store experiences. Mood's Presence signal is foundational for transforming the way consumers interact with their mobile devices in-store, and it is the basis for a variety of our innovations in development." (Web Site) www.moodmedia.com
______________________________________________________________________________________________________

______________________________________________________________________________________________________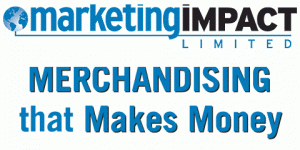 ______________________________________________________________________________________________________

______________________________________________________________________________________________________

______________________________________________________________________________________________________
CLICK ON IMAGE TO VIEW DIGITAL EDITION
______________________________________________________________________________________________________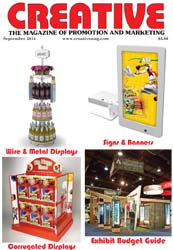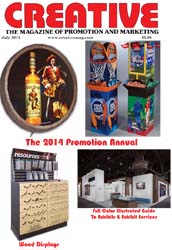 MAY 2014 ISSUE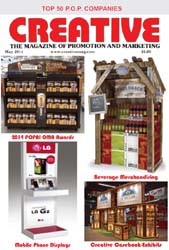 MARCH 2014 ISSUE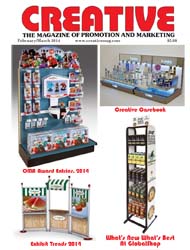 JANUARY 2014 ISSUE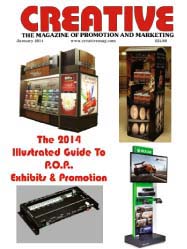 NOVEMBER 2013 ISSUE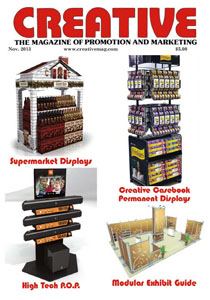 SEPTEMBER 2013 ISSUE
JULY 2013 ISSUE
MAY 2013 ISSUE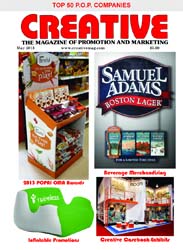 MARCH 2013 ISSUE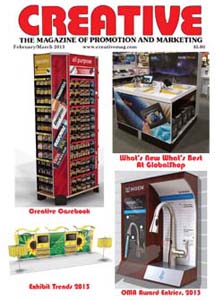 JANUARY 2013 ISSUE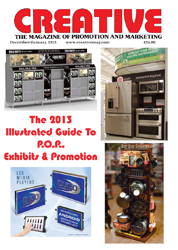 NOVEMBER 2012 ISSUE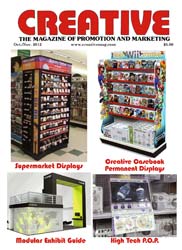 SEPTEMBER 2012 ISSUE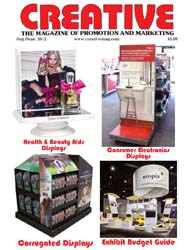 JULY 2012 ISSUE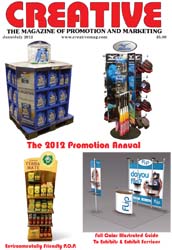 MAY 2012 ISSUE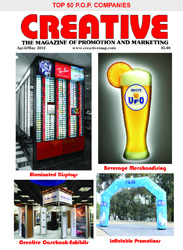 JANUARY 2012 ISSUE