_____________________________________________________________________________________________________



_____________________________________________________________________________________________________


_____________________________________________________________________________________________________


_____________________________________________________________________________________________________

_____________________________________________________________________________________________________


_____________________________________________________________________________________________________


_____________________________________________________________________________________________________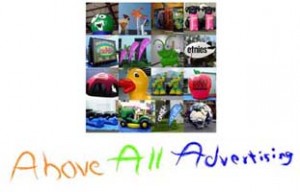 _____________________________________________________________________________________________________

_____________________________________________________________________________________________________

_____________________________________________________________________________________________________

_____________________________________________________________________________________________________

_____________________________________________________________________________________________________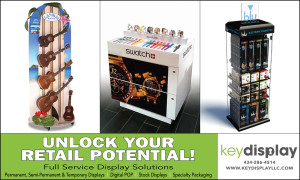 _____________________________________________________________________________________________________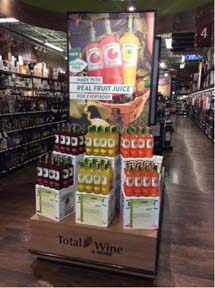 SMIRNOFF SOURCED™ Gluten-Free Flavored Vodka Debuts
The makers of SMIRNOFF™ vodka are launching SMIRNOFF SOURCED™ flavored vodka- the new, go-to option for those looking to seize the daytime and inject fresh, fun energy into their after work and weekend daytime drinking occasions. A fresh, new take on flavored vodka, SMIRNOFF SOURCED™ is made with 10% real fruit juice from concentrate and no high-fructose corn syrup. The new innovation comes in three bold, vibrant flavors including Ruby Red Grapefruit, Pineapple, and Cranberry Apple, giving consumers an exciting, fun option that brings the party to brunch, happy hour or various occasions in between. SMIRNOFF SOURCED™ further lives up to the SMIRNOFF brand's mission of inclusivity by offering a flavored vodka option that is gluten-free. The new offering begins with SMIRNOFF™ No. 21 vodka – which is triple distilled for exceptional smoothness, filtered ten times in a unique process for supreme clarity, and is tested and verified gluten-free.
"People-especially adult millennials-are looking for authenticity in everything. With SMIRNOFF SOURCED™, our new flavored vodka made with real fruit-juice from concentrate, the search doesn't have to stop with their cocktails," said Jay Sethi, Vice President of Marketing, SMIRNOFF™. "SMIRNOFF SOURCED™ is also gluten-free, making it the perfect vodka for all adults. And our three delicious flavors are a great way to add more real flavor and fun to happy hours this summer." (Web Site) www.smirnoff.com
_____________________________________________________________________________________________________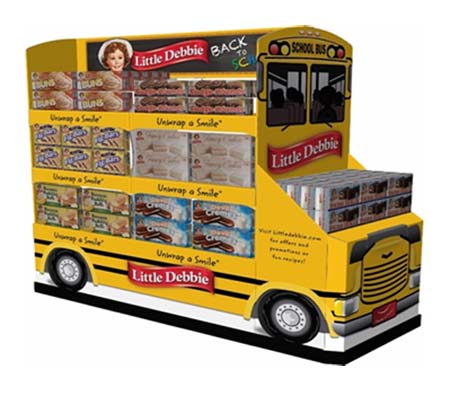 Little Debbie Snacks Displayed On Seasonal Vehicles
In order to support McKee's seasonal and everyday snack food product lines, a fun, eye-catching series of displays were created to drive sales growth by generating additional floor space and new merchandising opportunities for the markets and distribution channels that they serve.
Using an existing, easily assembled, modular hutch design as the building block of the vehicle design, a new expandable display concept was developed, with the flexibility to scale based on available retail space and ability to hold a variety of products. Hutches were kitted with dress-up components to create the several different vehicles for unique product lines and seasons. Floor placement and retail execution has surpassed any previous McKee display promotions, with average production runs ranging from 5000 to 7000 units.
The Little Debbie Vehicle Snack Displays were designed and produced by
Interstate Display Solutions, Reading, PA; (Web Site) www.interstatecontainer.com
_____________________________________________________________________________________________________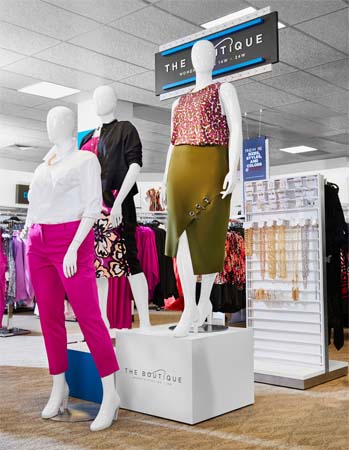 JCPenney Launches Boutique+
Because every body deserves great style, JCPenney is introducing Boutique+™, its first-ever plus-size fashion brand designed exclusively for the full-figured woman. Boutique+ is a plus-size lifestyle collection designed for the fashion minded millennial shopper. The new line was conceived and created by a dedicated team of JCPenney design, trend and product experts who ensure the colors, prints and fabrics of Boutique+ flatter and fit curvy silhouettes. The addition of Boutique+ to the Company's private brand portfolio will give a new generation of women more reasons to shop JCPenney.
"There are millions of incredibly stylish full-figured women who are seeking comfortable, well-fit clothes that offer style and versatility," said Siiri Dougherty, senior vice president of women's apparel at JCPenney. "JCPenney is committed to winning her loyalty by designing an entirely new modern brand made just for her and creating a dedicated shopping environment that respects her time and budget with a greater selection of affordable plus-size fashion that takes into account diverse body types."
In addition to introducing the Boutique+ brand of clothing this spring, JCPenney is also debuting an all-new in-store concept called "The Boutique" in nearly 200 stores. This new environment will give the full- figured customer an elevated environment for shopping a curated assortment of classic and modern fashion from brands such as a.n.a®, Boutique+, Liz Claiborne®, Worthington®, Alyx® and Bisou Bisou®. Designed to resemble a boutique shopping environment, these newly revamped areas feature sleek new fixtures, contemporary graphics and accent walls, as well as a display of plus-size mannequins to show how various outfits can be pulled together and complement a curvy figure. Ranging in size from 980 to 2,800 square feet, The Boutique will be a one-stop shopping destination for plus-size casual sportswear, denim and active wear, as well as a collection of handbags, fashion jewelry and accessories to complete any look. (Web Site) www.jcp.com
_____________________________________________________________________________________________________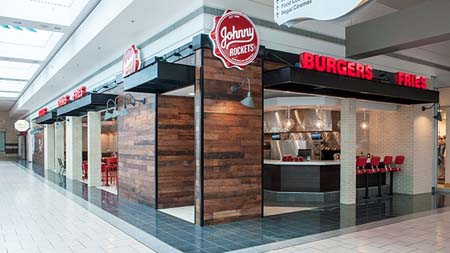 Johnny Rockets Unveils New Restaurant Design
Johnny Rockets global restaurant chain is celebrating its 30th anniversary year with the debut of a brand refresh that includes a new restaurant design, logo and a whole new experience.
Johnny Rockets Chief Marketing Officer, Joel Bulger said, "The new logo and design evoke a classic modern look that better represents what the brand is today and for the future. We implemented a logo rebranding research study to determine what millennials and non-millennials thought about Johnny Rockets. We learned, in part, that the majority of users of the brand were passionate about our food and great service, but admitted that the brand needed an update. Potential guests agreed, saying that a new look would likely impact their decision to visit Johnny Rockets. We will continue to utilize consumer research to guide our decisions about brand touchpoints including menu innovation."
The new restaurant design uses rich, warm wood planking and white brick veneer throughout the restaurant. The lighting is a mix of contemporary and industrial glass globe pendants with caged pendants and an accent of red color. The dining counter is finished with sleek dark wood siding and a light color counter top giving it a modern feel against the back drop of the interior space. The furniture includes both upholstered booth seating and tables and chairs with warm grey tones, wood detailing and a splash of red. The open kitchen has white wall tiles and stainless steel wall panels. Table service and ordering kiosks are available for guests, and a Coke Freestyle drink station allows for customizing beverages. The walls are adorned with freshness cues such as "fresh never frozen 100% domestic farm-raised beef" and "fresh, farm to table". Sayings on the wall include – "you can't change the truth, but a great burger can change you" and "to make by hand is to create perfection."
The Johnny Rockets team selected and worked closely with the branding and design firm WD Partners to better understand the needs and wants of consumers and how best to position the brand for another thirty years and beyond. In addition, the brand needed to have flexibility in the design in order to remodel, build and open new restaurants with smaller footprints and in non-traditional venues, as well as cater to the changing habits of a variety of target audiences including millennials and Hispanics as they continue to grow with the brand and demand top quality food, great service and value. (Web Site) www.johnnyrockets.com
_____________________________________________________________________________________________________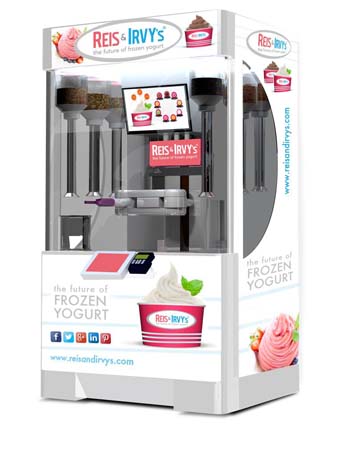 Fresh Healthy Vending Launches Reis & Irvy's Robotic Fro-Yo Kiosk Franchise
Fresh Healthy Vending International, the nation's leading healthy vending franchisor, has launched its Reis & Irvy's franchise of first-of-its-kind interactive, robotic frozen yogurt kiosks. Reis & Irvy's kiosks signal a radical shift in the frozen yogurt industry, away from messy, high-maintenance self-serve stations and into a revolutionary, automated design that delights consumers and requires just minutes of manual upkeep per day.
The Reis & Irvy's "FroYo Kiosk" is the first fully-automated frozen yogurt robot to the market. The automated kiosk is fully enclosed, eliminating the possibility of spillage and drastically improving food safety conditions. The Froyo Kiosk serves up nine flavors and a choice of six delicious toppings, allowing dozens of possible combinations, and its interactive, robotic design makes it a visual spectacle for consumers of all ages. The touch screen ordering process accepts all major debit and credit cards, Apple Pay, and Google Wallet.
"The Reis & Irvy's FroYo kiosk is a trailblazer in the frozen yogurt space, offering a unique, exclusive proposition for franchisees as the first to market with this innovative concept," said Nick Yates, chairman of Fresh Healthy Vending International. "It's a low-cost, low-floor-space, high-profit-margin opportunity, and its interactive, robotic design really draws a crowd wherever it's placed. We'll use the relationships and experience we've built over the last five years with FHV to launch what we believe is the future of frozen yogurt." (Web Site) www.healthier4uvending.com
____________________________________________________________________________________________________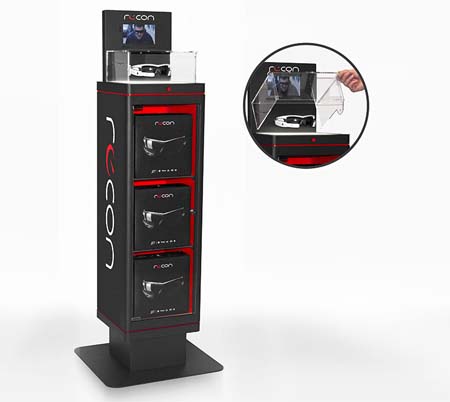 Recon Instruments Smart Eyewear Showcased In-Store
Smart eyewear company, Recon Instruments, is highlighting their Recon Jet™ series of smart sunglasses with a merchandising display program in specialty sporting goods retailers worldwide. In both counter and free-standing retail configurations, the specialty lifestyle sporting goods products are secured, yet accessible, with a hinged light box. The smart eyewear's intelligent display is demonstrated with looping video, while product is securely merchandised below.
"Consumers have many options when it comes to shopping venues so delivering a magical customer experience in every environment is particularly important today," said Thomas Fowler, chief marketing officer for Recon Instruments. "When a customer enters a brick and mortar store, they expect more than product selection; they expect an experience that they can't get in the online shopping world. Certainly virtual reality products deliver in that regard and distinguish the brick and mortar experience from online options."
The Recon Instruments Smart Eyewear Display was designed and produced by Frank Mayer and Associates; (Web Site) www.frankmayer.com
_____________________________________________________________________________________________________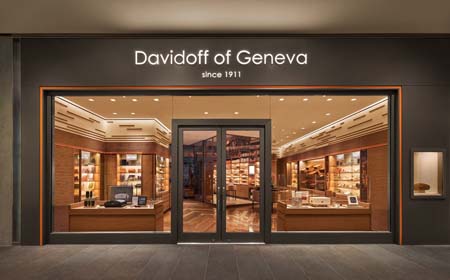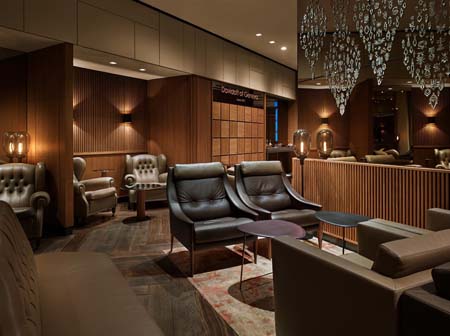 Davidoff Opens Prestigious Flagship Store And Lounge In Downtown Manhattan
Davidoff recently opened its global Flagship Store and Cigar Lounge in lower Manhattan. Davidoff of Geneva – since 1911 Downtown New York City occupies a spectacular 2000 square feet in Brookfield Place – a luxury shopping destination alongside the Hudson River in the Financial District. The store is a beautiful illustration of Davidoff's new global retail concept, which features a luxury environment and guest experience. Guests are ushered into a premium cigar retail space, flanked by a walk-in humidor and luxury lounge. Private lockers are also available for lease by customers looking to store their personal collections.
"The new Davidoff Flagship Store in downtown New York marks the culmination of an ambitious new direction for Davidoff which brings our philosophy of 'Time Beautifully Filled' to life. From the expertise of the craft to the enjoyment of our products, this third Davidoff Flagship Store in New York will provide the ultimate luxury cigar experience to all who visit," said Hans-Kristian Hoejsgaard, CEO and board member of Oettinger Davidoff AG.
"Our mission is to delight and surprise our consumers both here in the US and worldwide by delivering unique brands and unrivaled retail experiences," said Jim Young, President Davidoff of Geneva USA. "Our Downtown New York Store is an exceptional addition to our portfolio of six luxury properties, including two others here in New York, and luxury cigar stores and lounges in Atlanta, Las Vegas and our US home town Tampa, Florida."
Each and every element of the space has been designed to evoke a sense of serene luxury: Dominican Artist Pascal Meccariello, who took part in the company's philanthropic program the Davidoff Art Initiative, created a bespoke art installation which is displayed in the lounge. Entitled "The Harvest", the one of a kind collage celebrates the tobacco leaf. Custom lounge furnishings from Walter Knoll Germany and Poltrona Frau.
A visual centerpiece in the lounge is a chandelier created by Ontwerpduo called "Light Forest," designed to reflect the tropical flowers found in the Dominican Republic. (Web Site) www.davidoff.com
_____________________________________________________________________________________________________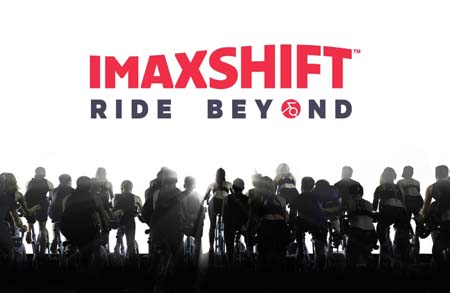 IMAX To Pilot Immersive Indoor Cycling Studio Concept
IMAX Corporation has launched IMAXShift, an immersive group cycling concept built around the primary components of The IMAX Experience®. IMAXShift combines key elements of IMAX technology with industry-leading instructors to immerse participants – from beginners to serious athletes – in a state-of-the-art indoor, audio-visual group cycling experience. IMAX has committed to the initial studio in Brooklyn, which is well-known as being a community of artists and early adopters and also fits the key demographic, to enable it to assess the concept's commercial viability. If successful, the Company plans to employ a licensing approach similar to the one with which it has so successfully structured its global theatre network.
IMAXShift will reinvent the indoor cycling experience by offering an immersive, thrilling and effective workout, led by some of the industry's most acclaimed instructors and powered by IMAX's cinema-grade projection and sound technology. The purpose-built studio, which will accommodate up to 50 riders at a time, features IMAX's patented theatre geometry and combines heart-pounding, crystal-clear audio and sharp, hyper-real imagery on the legendary giant IMAX screen to completely immerse riders in a full sensory workout experience.
IMAXShift will be working closely with its instructor team – including industry-leading cycling instructors Jesse Alexander and Bree Branker – and other partners to ensure that every class is a unique content "journey" that augments the fitness regimen and maximizes the workout experience. Participants will feel like they are cycling through the solar system, soaring over the coasts of Hawaii or pedaling to the beat with music-reactive visuals – all designed to pair seamlessly with each instructor's choreography.
_____________________________________________________________________________________________________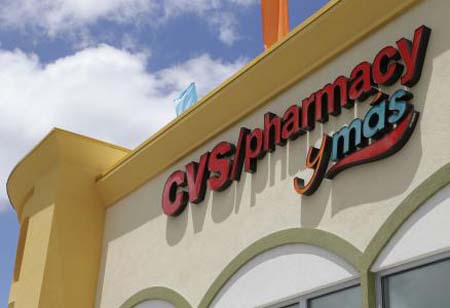 CVS Pharmacy y más Launches In The Los Angeles Market
CVS Pharmacy has launched CVS Pharmacy y más, a new shopping experience in the Los Angeles market designed to provide enhanced, personalized service to the local Hispanic community. Nine stores in the greater Los Angeles area will have the new format, which includes completely bilingual signage and staff, the addition of more than 1,500 trusted Hispanic products, more competitive pricing on hundreds of products, and new services unique to a national retail pharmacy.
"Bringing CVS Pharmacy y más to Los Angeles was a natural next step as part of our goal to better meet the unique needs of our local Hispanic customers," said Hank Casillas, Area Vice President of CVS Pharmacy. "CVS Pharmacy y más stores are designed to become a one-stop shop for local Hispanic residents to conveniently receive best-in-class pharmacy services, as well as customized products and services, in an environment that feels like home."
Unique Features to CVS pharmacy y más include: Bilingual Customer Service: Fully bilingual associates and signage throughout the store. More than 1,500 new products throughout the store, including many of the most popular Hispanic brands in categories like groceries, over-the-counter medications, household cleaners, snacks, appliances, cookware, cosmetics, baby, and hair care. More than 300 of the new products introduced will be manufactured in California including El Alteño, Betel, Eternalux Candles, De La Cruz, Don Francisco coffee, La Llave, Bactimicina, Cabellina Shampoo, Doña Remedios teas and Tadin. New Fragrance Counter: A new fragrance department, staffed with trained beauty associates, featuring a large assortment of designer fragrances at everyday low prices. Enhanced Value: New Lower Prices on hundreds of products throughout the store and more value-sized products. Competitive pricing and more value-size packs on hundreds of products. Expanded Services: Bill payments, domestic and international wireless recharge, money transfers, and lottery.
"With CVS Pharmacy y más, we did more than just add more Hispanic products on our shelves. We took a strategic look to truly understand what the Hispanic consumer wanted in a drugstore and how we could fulfill some of their unmet needs," said Gabe Navarro, Chief of Hispanic Consumer Growth at CVS Pharmacy. "We understand that our Hispanic customers are looking for a more personalized shopping experience where they can find their favorite brands at competitive prices, convenient services, and a higher level of customer service in an environment where they feel at home."
_____________________________________________________________________________________________________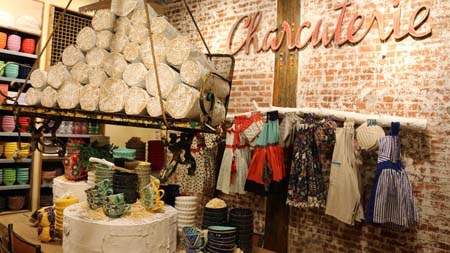 Anthropologie To Open Flagship Store At Mall Of America
Anthropologie, the beloved lifestyle retailer that offers apparel, accessories, home décor and beauty will open a 10,000-square-foot flagship store near the new north entrance of Mall of America later this year. Each Anthropologie location is a one-of-a-kind experience, with a unique store design and handcrafted, creative window displays to a curated product selection.
"We continue to look for new ways to build on the brick-and-mortar experience for our guests at MOA, and Anthropologie offers an impeccable in-store experience – from the customer service to the aesthetic of the space," said Heather Brechbill Swilley, VP of Leasing at Mall of America. "Anthropologie is an ideal complement to our current collection of stores, and we are excited to continue to build our relationship with this family of brands, which also includes Urban Outfitters and Free People."
_____________________________________________________________________________________________________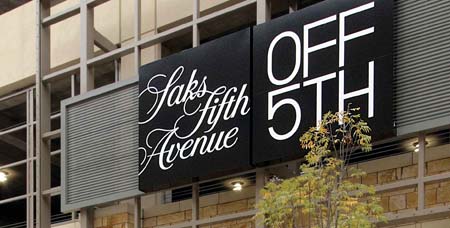 Saks Fifth Avenue OFF 5TH Opens Multi-Level Store In Chicago
Saks Fifth Avenue OFF 5TH has opened its newest store in downtown Chicago. The new multi-level 23,500 square foot Saks OFF 5TH store is stocked with more than 800 designer brands for men and women, from contemporary designers to some of the most elite fashion labels in the industry, all at unmistakably low prices.
"We are thrilled to join Chicago's vibrant retail corridor with the opening of Saks OFF 5TH on State Street," said Jonathan Greller, President, HBC Off-Price. "This iconic area is a magnet for residents and visitors alike, and we could not be more excited about the location. This highly-anticipated opening not only elevates the luxury off-price market in the city but also allows us to deliver Saks OFF 5TH's outstanding shopping experience to Chicago shoppers."
_____________________________________________________________________________________________________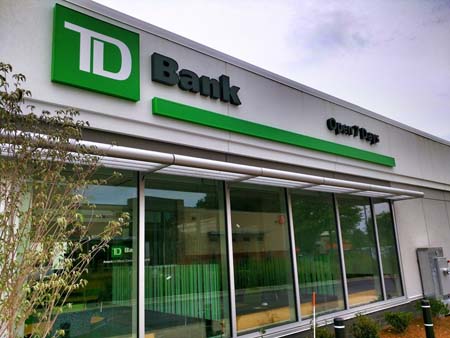 TD Bank Opens New Store In Bethesda, Maryland
TD Bank, America's Most Convenient Bank®, will open the first retail bank location in the United States targeting WELL Certification – Pilot Program, focused on human health and well-being. The WELL Building Standard™ (WELL) is the first protocol of its kind to focus exclusively on enhancing people's health and wellness through the design and operation of a building. WELL focuses on integrating specific design elements, technologies, and conditions into the architecture and operation of a space with the goal of enhancing the health and well-being of occupants.
In Bethesda, TD Bank is pursuing both WELL and LEED certification. These complementary programs further the sustainable building movement and demonstrate a commitment to doing what is best for the planet and the community. By implementing WELL retail standard, TD Bank is making health and wellness a priority in their green building design and operation.
"At TD Bank, we take our green commitment seriously; we've opened more than 100 LEED-certified stores, we built the country's first net-zero bank store in Florida, and now, we're opening the first retail bank location in the United States targeting gold WELL Certification," said Michael Rhodes, Head of the Consumer Bank, TD Bank.
"When we designed the store, we focused on ways to reduce stress and increase productivity for employees while enhancing the customer experience," said Martha MacInnis, Design Director, Enterprise Real Estate, TD Bank. "Our numerous WELL features – in addition to our exterior green wall and roof – will deliver a unique customer experience that demonstrates our commitment to sustainability."
_____________________________________________________________________________________________________
Waterworks To Join RH Creating First Fully Integrated Luxury Home Platform
Waterworks, the premier luxury bath and kitchen brand founded in 1978 by Barbara and Robert Sallick, and now led by Chief Executive Officer Peter Sallick since 1993, has joined forces with RH – creating the first fully integrated luxury home platform in the world – offering a complete collection for every room of the home, in every channel, to both design professionals and consumers.
Waterworks has long been the definition of the well-appointed bath, and is the only complete bath and kitchen business offering fittings, fixtures, furniture, furnishings, accessories, lighting, hardware and surfaces under one brand in the market. Waterworks is comprised of the Waterworks, Waterworks Kitchen and Waterworks Studio brands, all built on a foundation of impeccable style, design integrity, quality and craftsmanship. Waterworks products are sold through its 15 showrooms in the U.S. and U.K., as well as its boutique retail partners, hospitality division and online.
_____________________________________________________________________________________________________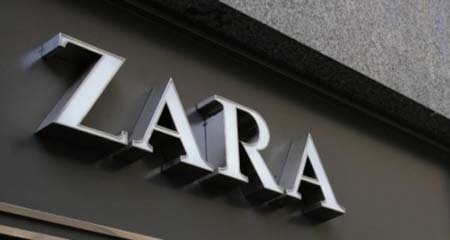 Zara To Open At Mall Of America
Zara, one of the largest international fashion brands in the world, will open at Mall of America, Bloomington, MN, this coming holiday season. The two-story store will be approximately 30,000-square-feet and located on the North side of the Mall.
The coveted fashion brand will offer apparel and accessories for women, men and kids. "Zara is a global retail leader and we are very excited to have them as a partner at Mall of America," said Liz McLay, SVP of Leasing at Mall of America. "As another first-to-market concept at MOA, this worldwide brand is a testament to the continued demand for flagship concepts in the Twin Cities."
_____________________________________________________________________________________________________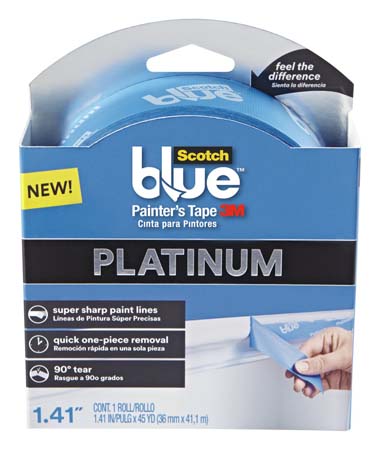 New ScotchBlue™ PLATINUM Painter's Tape Offers Easier Tape Application And Removal
3M Company, maker of ScotchBlue™ Painter's Tape, is introducing poly-backed indoor masking tape that tears by hand at a 90-degree angle. ScotchBlue PLATINUM™ Painter's Tape is now available nationwide, enabling painters to mask surfaces quicker and easier while pulling off better paint job with just one pull. The new ScotchBlue PLATINUM Painter's Tape is the first and only interior tape of its kind to use an advanced polyethylene backing with micro-replication technology. This poly material provides enhanced durability, making it possible for the tape to be removed in one piece without tearing or slivering and helping to prevent paint bleed. 3M's micro-replication technology allows for a straight 90-degree hand tear.
_____________________________________________________________________________________________________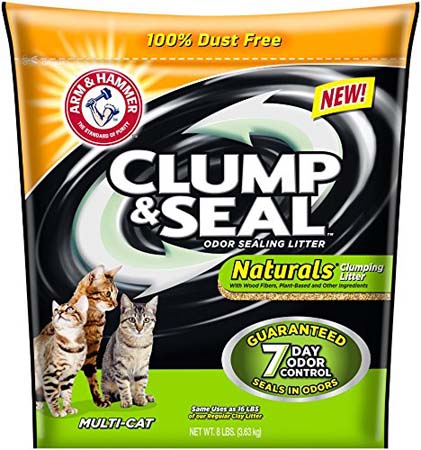 ARM & HAMMER™ Launches Clump & Seal™ MicroGuard™ Cat Litter
Church & Dwight, Co., Inc., the makers of ARM & HAMMER™ Cat Litter, has introduced the new Clump & Seal™ MicroGuard™ Cat Litter that can prevent bacterial odors. New ARM & HAMMER™ Clump & Seal™ MicroGuard™ Cat Litter has innovative technology that seals and destroys immediate odor and prevents the growth of future bacterial odors.
"We know that the litter box isn't the most glamorous place in the home, but we want to help cat owners feel confident that the bacterial odors from their litter box are under control," said Melissa Martin, Vice President, Marketing, Pet Care – Church & Dwight, Co., Inc. "With the new MicroGuard™ technology, cat owners can be assured that immediate odors are sealed and destroyed, plus, the growth of future bacterial odors are prevented for 7-day odor control, guaranteed."
_____________________________________________________________________________________________________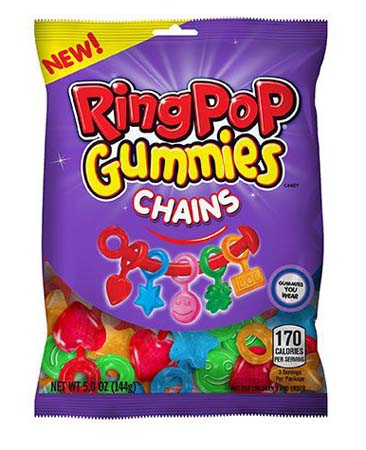 New Ring Pop® Gummies Chains From Bazooka Candy Brands Introduced
Bazooka Candy Brands, a division of The Topps Company, Inc., is expanding the gummy candy category with the introduction of Ring Pop® Gummies Chains. The innovative, wearable gummies are the first-of-its-kind with a pop culture twist and build on the iconic Ring Pop brand portfolio. Ring Pop Gummies Chains are wearable, edible and customizable gummy candy chains that are accompanied by a variety of eight favorite emoji-inspired charms that consumers can join to form a yummy gummy bracelet. The emoji shapes include hearts, stars, smiley faces, four-leaf clovers, music notes, Ring Pop gems, LOLs and BFFs. Ring Pop Gummies Chains arrive with six delicious fruit flavors – Grape, Cherry, Orange, Strawberry, Watermelon and Blue Raspberry.
"The assortment of chains and charms give consumers the unique experience of customizing their edible gummy bracelet and style look," said Joanna Lippert, Brand Manager at Bazooka Candy Brands. "Ring Pop Gummies Chains are the first of their kind to wrap pop culture and fashion together in a fun, silly and edible way," Lippert continued.
_____________________________________________________________________________________________________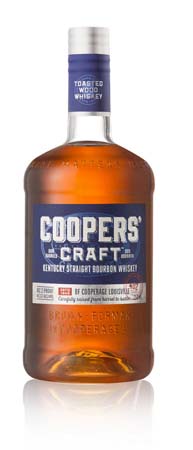 Brown-Forman Releases Coopers' Craft Bourbon, Company's First New Bourbon Brand In 20 Years
Brown-Forman will introduce the company's first new bourbon brand in 20 years with the release of Coopers' Craft. This new bourbon will be available in select markets this summer and celebrates the company's more than 70 years of barrel-making and wood expertise as the only major distiller that owns its own new barrel cooperage. Coopers' Craft will be available in select markets this summer and celebrates the company's more than 70 years of barrel-making and wood expertise. Coopers' Craft is a celebration of barrel-making and a recognition of the importance of wood when it comes to crafting bourbon. In addition to being matured in barrels raised by master coopers at the Brown-Forman Cooperage, Coopers' Craft is crafted using a special beech and birch charcoal filter finishing process, creating a smooth and flavorful bourbon. Hitting shelves this summer, Coopers' Craft will be available in the following U.S. markets initially: Alabama, Florida, Georgia, Kentucky, Louisiana, Mississippi, South Carolina and Tennessee.
"Coopers' Craft is the result of decades of experience in mastering barrel-making and maturation techniques to create truly unique bourbons," said Lawson Whiting, executive vice president and chief brands & strategy officer for Brown-Forman Brands. "Owning our cooperage is a testament to this expertise and brings to life the notion that what matters most, we do ourselves."
_____________________________________________________________________________________________________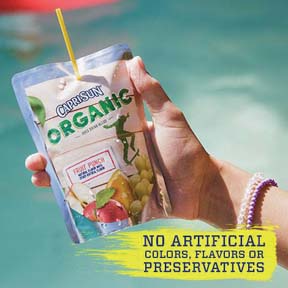 Capri Sun Launches Certified USDA Organic Juice Drink For Kids
Capri Sun is expanding its juice drink line by launching new Capri Sun Organic, the brand's first-ever organic offering. The new certified USDA organic juice drink contains one serving of fruit in every pouch and is made with 66 percent fruit juice and no artificial colors, flavors or preservatives. Capri Sun Organic also contains 100 percent daily value of Vitamin C that kids need in their daily diets, and no added sugar. Capri Sun Organic, available in Fruit Punch, Tropical Punch, Apple, and Grape, can be found in the juice aisle at retail stores nationwide.
"Our consumers are at the center of everything we do and we know that while kids simply want things that taste good, parents want to feel good about what they're serving," said Dennis Wu, Director, Refreshment Beverages, The Kraft Heinz Company. "Capri Sun Organic strikes the perfect balance between these two needs, offering the same great taste as original Capri Sun, but with the organic ingredients we know are important to moms and dads."
_____________________________________________________________________________________________________
Casio Introduces Latest EDIFICE Timepiece With Smart Phone Link Technology
Casio America has introduced its latest EDIFICE men's timepiece – the EQB-500DB-2A. The new timepiece is equipped with Smart Phone Link, Tough Solar Power, a 3D Dial and water resistance up to 100 meters. This advanced functionality is combined with a modern style that makes Casio's EQB-500DB-2A ideal for any man's professional or weekend lifestyle. Whether he is traveling domestic or abroad, the watch's Global Time Sync functionality is sure to keep him on pace.
"We are proud to introduce the EQB-500DB-2A, as it complements a wide array of styles, and can easily transition from the office to the outdoors," said David Johnson, Vice President of Casio's Timepiece Division. "By offering the best capabilities from basic timekeeping to Bluetooth connectivity, the EQB-500DB-2A further exemplifies Casio's dedication to providing consumers with bold, cutting-edge timepieces."
_____________________________________________________________________________________________________
FTD® And Hallmark Launch Exclusive Artist-Designed Floral Collection
FTD and Hallmark Cards have been helping people express their most sincere sentiments for more than one hundred years. Now, these two iconic brands are coming together to offer an exclusive, beautiful, artisan-designed floral and plant collection to help celebrate Mother's Day and any occasion throughout the year. Hallmark Flowers by FTD, combines FTD's refined floral design expertise with Hallmark's heartfelt sentiments.
The introductory collection features 11 curated floral bouquets. Each bouquet is wrapped in a Hallmark-branded floral sleeve and tissue to help gift recipients associate these arrangements with quality, caring and luxury. The collection also includes 11 beautiful, fresh potted plants. A Hallmark sentiment tag to match the occasion complements each bouquet and plant.
_____________________________________________________________________________________________________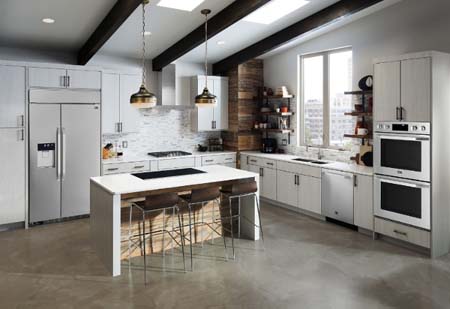 LG Electronics Debuts Expanded Line Of Nate Berkus-Inspired LG Studio Kitchen Appliances
LG Electronics USA recently unveiled additions to its Nate Berkus-inspired suite of LG Studio appliances, the company's premium line of kitchen appliances that offers a superior combination of sophisticated aesthetic and high performance. Available now in retail stores nationwide, new additions to the line-up include a side-by-side built-in refrigerator, single- and double-wall ovens and gas cooktops. The introduction of the new products to LG Studio's line-up marks a significant milestone in the expansion of the portfolio, doubling the number of Berkus-inspired appliances within the last year. Renowned designer and LG Studio Artistic Advisor, Nate Berkus, has been working with LG's design team for the last two years to ensure the LG Studio line of appliances blends best-in-class innovation with sleek, sophisticated design.
"LG is committed to creating appliances that deliver the most innovative technology on the market. The entire LG Studio suite, now expanded for 2016, goes a step further by marrying our best-in-class innovation with a truly outstanding design," said David VanderWaal, vice president of marketing, LG Electronics USA. "We're grateful to Nate Berkus, who's lent his design expertise to LG Studio for more than two years, and we look forward to working with him to continue to refine the LG Studio suite, ensuring it always represents the highest level of form and function."
_____________________________________________________________________________________________________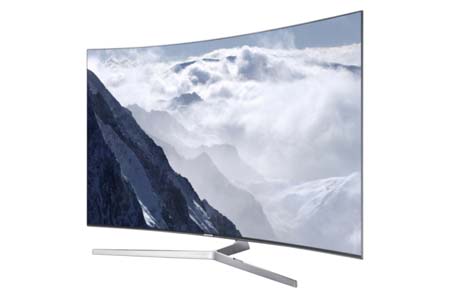 Samsung Unveils 2016 SUHD TV Line Up
Samsung Electronics America, Inc., has launched its 2016 SUHD TV line up, including an entirely new Flagship model series – the KS9800, bringing a new meaning to Smart TV. Samsung's SUHD TVs feature the world's only cadmium-free 10 bit Quantum Dot Display, setting the quality standard of 1,000-nit HDR with the best and most vibrant color and contrast available for true-to-life picture and experience. The Ultra Black feature reduces reflections by absorbing light to help provide for deeper, richer blacks. This year's Samsung SUHD line up meets the UHD-A's Premium UHD certification program, which ensures consumers are getting the most premium experience from their UHD TV. From curved and slim to the new boundless design edge, Samsung offers stunning design with optimum viewing. The new KS9500 features an immersive '360' design that is elegant and looks beautiful from every angle.
"Samsung has always been about the ultimate experience in Picture Quality. This year is no different. Our new SUHD models provide the brightest, most realistic color and clarity for every viewing environment," said Dave Das, Senior Vice President, Samsung Electronics America. "What is new this year is our redefined Smart TV experience. We listened to our customers and made enjoying content the easiest it's ever been."
_____________________________________________________________________________________________________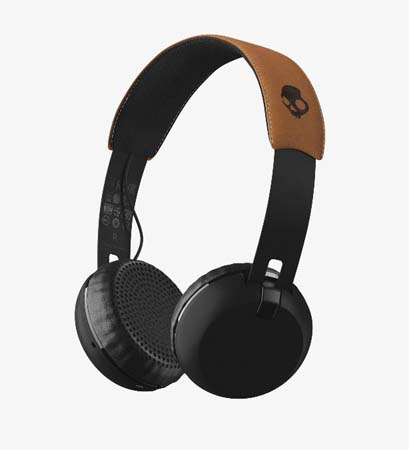 Skullcandy Launches Grind™ Wireless Bluetooth® Headphone
Skullcandy continues to expand the brand's signature designs to the wireless category with the introduction of the Grind™ Wireless on-ear headphone, adding Bluetooth® functionality to one of the brand's heralded wired products, well recognized for audio quality, comfort and style. Grind Wireless features the same simple and iconic design as the original Grind with an engineering focus on elevating Bluetooth® audio performance. An integrated amplifier component provides a higher power rating with less distortion and high-end drivers enable greater dynamic range. Additionally, premium materials such as plush on-ear cushions and a lightweight and durable metal headband maximize comfort. A 12-hour battery life enables all-day wearability. The right ear cup cleverly integrates microphone, call, track, and volume controls just like the wired Grind model.
_____________________________________________________________________________________________________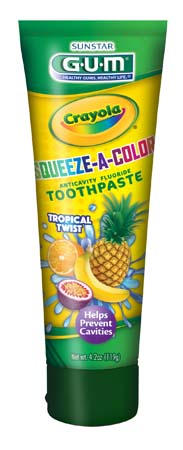 Sunstar Americas Expands GUM® Crayola™ Toothpaste Line In The U.S.
Sunstar Americas, Inc., a leading global oral healthcare company and the makers of the GUM® brand of oral care products, has expanded the GUM® Crayola™ line of children's product regimen by releasing a Tropical Twist-flavored toothpaste, which further expands the existing line of GUM® Crayola™ manual, power and timer light toothbrushes, toothpaste and flossers. The new GUM® Crayola™ Toothpaste features a Tropical Twist fruit punch flavor and joins the existing GUM® Crayola™ Flossers and manual, power and timer-light toothbrushes as well as the Squeeze-A-Color Toothpaste. The toothpaste contains dental professional and FDA recommended levels of fluoride for protection against cavities, offering parents peace of mind that their child will have better oral health.
_____________________________________________________________________________________________________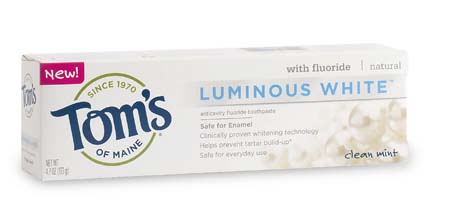 Tom's Of Maine Offers Advanced Whitening Toothpaste
Tom's of Maine is adding new Luminous White™ advanced whitening toothpaste. Tom's of Maine new Luminous White is the most advanced natural whitening toothpaste from the natural oral care leader. It's clinically-proven to naturally whiten by removing surface stains, while remaining safe on enamel with a mint flavor to help freshen breath. Luminous White, with a suggested retail price of $4.99, is made from biodegradable ingredients, mineral-derived ingredients, and water and is gluten and paraben free with no artificial colors, flavors, sweeteners or preservatives. The tube and its carton are both recyclable through the TerraCycle collection program.
_____________________________________________________________________________________________________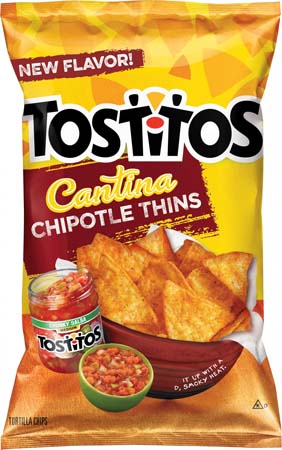 Tostitos Introduces Three New Products
Tostitos® is introducing its newest Tostitos products. The three new additions to the Tostitos portfolio include: NEW TOSTITOS Cantina Chipotle Thins, which bring authentic seasoning with each thin, crispy corn tortilla chip that is lightly sprinkled with the perfect blend of Cantina-inspired flavors and seasonings for a mild, smoky heat and authentic chipotle spice. NEW TOSTITOS DIP-ETIZERS-Spicy Queso heats up the party with red bell peppers and cracked red pepper added to Tostitos crowd-pleasing microwaveable queso for a spicy, mouthwatering flavor that goes from pantry to microwave to party in just minutes. And NEW TOSTITOS Habanero Salsa spices things up at any get together with ripe tomatoes, onions, and jalapeños combined with spicy habanero peppers.
_____________________________________________________________________________________________________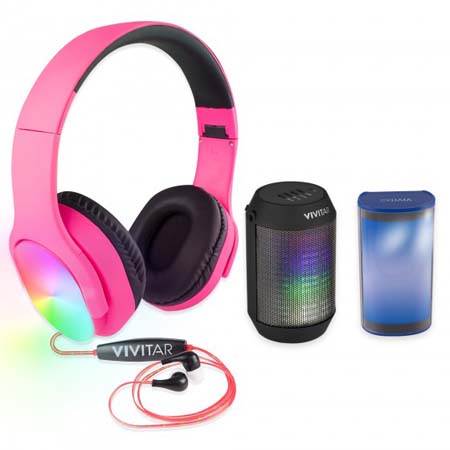 Vivitar Brings Unveils Light Up Collection
Vivitar®, a design and manufacturing company aimed at providing fun and affordable tech products, has unveiled its new Light Up collection that fully embodies the brand's new "We make fun" platform. The new lineup features an assortment of products to help consumers enjoy music and stay connected featuring eye-catching LED light elements. From color changing headphones to bluetooth speakers that alternate and pulsate different colors in response to sound, this collection takes the consumer experience to the next level. Highlights of the new Vivitar Light Up collection include: The Vivitar Light Up Stereo Earphones (VU4001), an eye catching set of earphones that light up and alternate colors with the push of a button.The Vivitar Light Up Listen Up Stereo Headphones (VU50011), a pair of over-the-ear headphones that will envelop you in sound and bring some color to the room around you. The Vivitar Light Up Get Loud Bluetooth Speaker (VPULSE1), a compact, portable and rechargeable bluetooth speaker that features a multi-colored LED display that will keep the room vibrant and full of music. The Vivitar Light Up Lightning Cable (VU10011), a bright and fun way to charge up all your Apple® gear. The Vivitar Light Up Micro USB Cable (VU10012), a colorful way to charge up all Android, Blackberry®, Samsung® and other Micro USB gear. The Vivitar Light Up Universal USB Car Charger (VU20011), a car charger that will bring some personality to your car as it illuminates while charging. The Vivitar Light Up USB Wall Charger (VU20012), a universal wall charger that plugs in and illuminates a vibrant color while charging. The Vivitar Light Up Power Boost (VNPB2600), a bright-shining LED-lit, rechargeable phone power booster that helps your devices stay charged and connected all day long.
_____________________________________________________________________________________________________

Victoria Fine Foods Partners With Sur La Table On New Artisanal Pasta Sauce Line
Victoria Fine Foods, the #1 slow kettle-cooked pasta sauce manufacturer in the U.S. and Sur La Table, the destination for those with a passion for cooking and a love for food, are launching a new line of artisanal pasta sauces created exclusively for the Sur La Table customer. Just like Victoria's premium and Organic sauce lines, the Sur La Table artisanal sauces are made with just a handful of ingredients which are featured prominently on the front of the label. The line consists of the following five varieties: Organic Pomodoro Sauce, Fra Diavolo Sauce, Roasted Garlic Sauce, Vodka Sauce, and Chianti Marinara Sauce. All sauces come in 24oz jars and are available in Sur La Table stories nationwide. All sauces, except the Vodka variety, are Non-GMO Project verified.
_____________________________________________________________________________________________________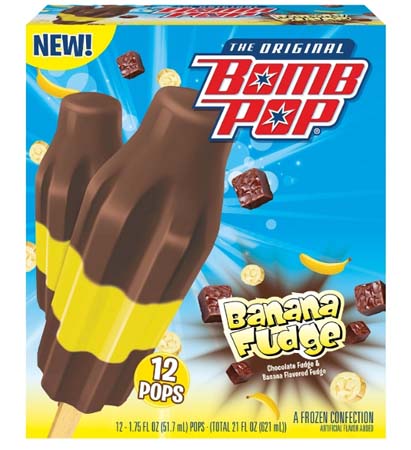 Popular Banana Fudge Bomb Pop™ Now Available In Retail Stores Nationwide
A long-standing fan-favorite on neighborhood ice cream trucks, the Banana Fudge Bomb Pop™ is now available in convenience stores and retail freezer aisles nationwide. Invented over 60 years ago the red, white and blue Original Bomb Pop features a three-in-one flavor profile of cherry, lime and blue raspberry and is known for its iconic rocket shape. The Banana Fudge Bomb Pop is one of the latest innovative flavors from the Bomb Pop brand. Additional flavors in the Bomb Pop portfolio include Watermelon, Hawaiian Punch®, WARHEADS®, Jolly Rancher and Sugar Free Original.
"Fans of Bomb Pop frozen novelties are passionate about bold and intense flavors, which includes the popular Banana Fudge combination," said Rachel Lukoff, Bomb Pop brand manager, Wells Enterprises, Inc. "Our fans are very active on social media where they have spoken loudly on the desire to purchase the Banana Fudge Bomb Pop at retail and in convenience stores. We value their input and are thrilled to deliver on fulfilling the request."
_____________________________________________________________________________________________________

Tormaresca Launches 100% Negroamaro Rosato In U.S. Market
Tormaresca, a leader in Puglia's modern wine renaissance, has officially released a 100% Negroamaro Rosato called "Calafuria" that is now available on and off premise nationally. Tormaresca is known for creating wines of exceptional depth and character from indigenous grape varieties. The 100% Negroamaro for Calafuria is produced exclusively from grapes harvested at Tormaresca's Masseria Maìme Estate in San Pietro Vernotico in the Salento region. The 2015 Calafuria Rosato Salento IGT has a beautiful peach/pink color with inviting aromas of grapefruit and peach along with violet floral notes. The flavor is fresh and balanced with good acidity. The wine has a nice contrast of savory notes and minerality that add to the wine's length.
_____________________________________________________________________________________________________

CORE Organic Launches
CORE Nutrition, purveyors of CORE® Hydration premium bottled water, has introduced its newest innovation, CORE® Organic, a USDA Certified Organic fruit infused beverage with antioxidants and only 5 calories per serving. CORE Organic offers six unique flavors: Peach Mango, Watermelon Lemonade, Pomegranate Blue Acai, Orange Clementine, Coconut Colada and Orchard Pear. The USDA Organic low calorie beverage will roll out into grocers including Kroger, Safeway/Albertson's, Save Mart/Lucky Supermarkets, H-E-B, Sprouts Farmers Market, Acme, Tops Friendly Markets, Bristol Farms, and select Whole Foods Markets through May. Additionally, extensive distribution will kick in at 7-Eleven locations on both coasts as part of the retailer's push for "better for you" beverages.
_____________________________________________________________________________________________________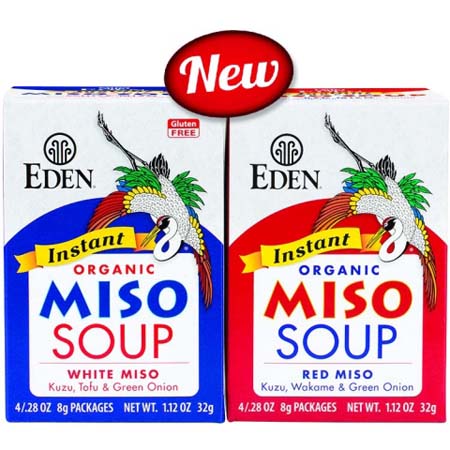 Eden Offers New Red And White Instant Miso Soups
Eden, a natural food manufacturer, has introduced Instant Red and White Eden Miso Soups. Eden quality ingredients include: Red Miso Soup – Red miso, kuzu, EDEN wakame, green onion (scallions); White Miso Soup – Rice miso, kuzu, tofu, green onions. All the ingredients are organic by Eden standards, except the EDEN wakame flakes that are the finest it can procure.
_____________________________________________________________________________________________________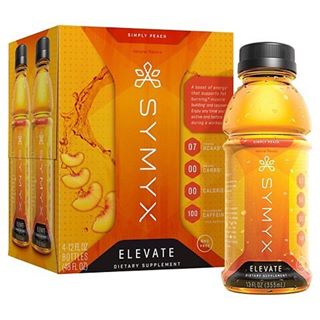 SYMYX ELEVATE™ Launches Exclusively At Target
SYMYX™, a new brand developed by Scivation®, Inc., a leader in Branched-Chain Amino Acid (BCAA) technology, has launched its newest category disruptor, SYMYX Elevate™. This premium Ready-To-Drink nutritional supplement is perfect for active lifestylers and anyone on the go. Available exclusively in Target stores nationwide, SYMYX Elevate contains key supplemental nutrients that help burn fat, tone muscle, and boost energy while speeding recovery. Key to driving these results is seven grams of Branch-Chained Amino Acids (BCAAs) which help synthesize proteins to aid in muscle repair and toning. A long-established staple in the diets of professional athletes, BCAAs are a relatively new ingredient for the everyday consumer — and a new development in the mass market Ready-To-Drink supplement category. A marketing campaign centers on the idea of helping people breakthrough to new levels of achievement: "Fitness. Elevated.", "Fuel. Elevated.", "You. Elevated.". It will be brought to life though digital media and in-store activations. Available in four delicious flavors (Peach, Black Cherry, Strawberry-Kiwi and Watermelon), SYMYX Elevate is best enjoyed before, during or after physical activity.
_____________________________________________________________________________________________________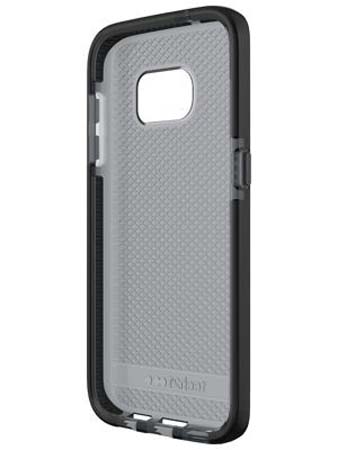 tech21 Introduces New Impact Clear Case & Evo Glass Screen Shield
tech21, the leader in impact protection for mobile devices and the fastest-growing major case brand in the U.S., has introduced its thinnest and lightest case solution yet, the Impact Clear, as well as its premium tempered glass screen shield solution, the Evo Glass. With more consideration going into the design of smartphones than ever before, tech21 set out to create an impact protection case and advanced screen protector that not only keep a device protected from everyday drops, but keeps a smartphone's beauty in mind. The Impact Clear marks the first time that tech21's innovative technology comes in a completely clear case. Using BulletShield™ technology, tech21 reduced the amount of material used in the case overall, making it ultra-thin, lightweight and completely clear. Designed for day-to-day wear and tear, and by using the flexible BulletShield™ material on the sides of the case, the Impact Clear is easy to install and remove, without scratching or damaging the phone in the process.
_____________________________________________________________________________________________________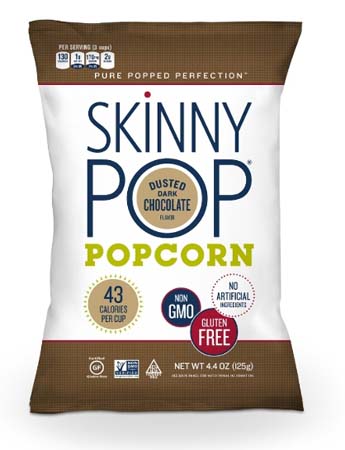 SkinnyPop Popcorn Introduces New Dusted Dark Chocolate And Jalapeño
SkinnyPop Popcorn has debuted two new flavors: Dusted Dark Chocolate and Jalapeño. SkinnyPop Popcorn's newest flavors bring a unique variety to the ready-to-eat popcorn category… and excitement to consumers' taste buds. SkinnyPop Popcorn grows their existing portfolio of four popular flavors, including Original, White Cheddar, Sea Salt & Pepper and Naturally Sweet, with these two new additions. Both new flavors bring diverse fresh tastes to the ready-to-eat popcorn category, Dusted Dark Chocolate presents a perfect balance of light yet dark, sweet yet salty, and Jalapeño appeals to fans looking to add a hint of spicy to their better-for-you snacking choices. Both new flavors are available in 4.4 oz. bags at retailers nationwide.
_____________________________________________________________________________________________________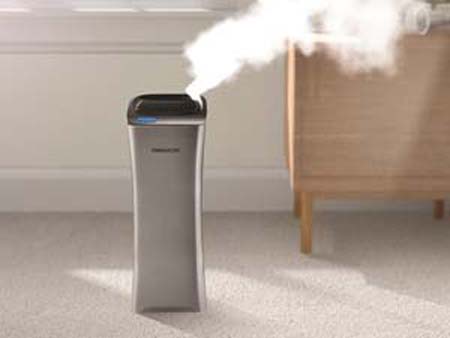 Oreck Debuts Air Refresh Two-In-One Air Purifier And Humidifier
Oreck offers its newest innovative air cleaning solution, the Oreck Air Refresh, a two-in-one air purifier and humidifier. The first of its kind from Oreck, Air Refresh gives you more control over the quality of air in your home by removing unwanted dust, allergens and odors while simultaneously adding moisture to the air. This fresh, new cleaning solution gives you more control over the quality of the air in your home, and the combination of these two features in a single unit creates several refreshing benefits. While the air purifier allows you to breathe cleaner air with fewer pollutants, the humidifier helps you to reduce the dry skin, static electricity and itchy eyes and throat that are often attributed to a room that lacks moisture. The Air Refresh also has a sleek design that complements your room's décor.
_____________________________________________________________________________________________________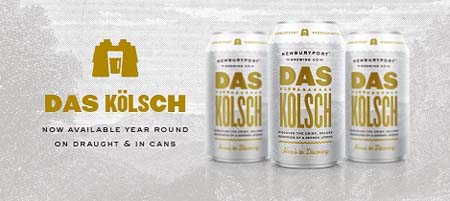 Newburyport Brewing Launches 'Das Kolsch' Craft Beer
Newburyport Brewing Company®, Massachusetts' all-can and keg craft brewery, offers its fifth year-round beer – Das Kölsch. This beer represents the ongoing evolution of full-flavored, refreshing and drinkable craft ales with subtle hop characteristics. At 5.0% ABV, Das Kölsch has a bright golden color and a balanced crisp, clean finish. Das Kölsch is arriving in 12-ounce can six-packs and on draft at select establishments where Newburyport Brewing craft beer is sold.
"We brewed this easy drinking German-style Kölsch as part of our monthly employee innovation brew day and it immediately became a staff favorite. It was released as a '1635 Series' small batch beer and entered into several regional beer competitions where it won a gold and a bronze medal," said co-founder, Chris Webb. "People loved it, so we knew we had to can Das Kölsch!"
_____________________________________________________________________________________________________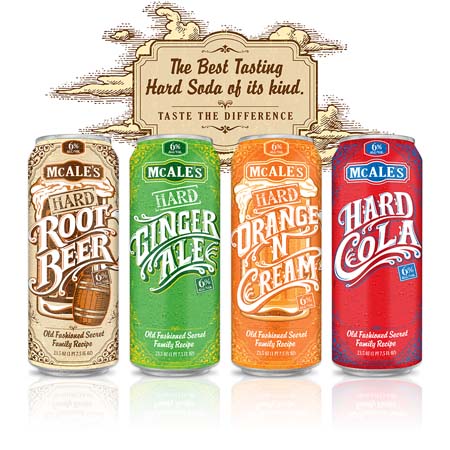 McAle's Brewing Company Unveils Hard Sodas
McAle's Brewing Company, a leading producer of hard sodas and Apple Ale, has launched an all-new line of hard crafted sodas including Root Beer, Ginger Ale, Orange N' Cream and Cola. McAle's explored the world to find the best flavors and ingredients for its old-fashioned recipes. McAle's are confident in their claim of "Best Tasting Hard Soda of its Kind." All McAle's Hard Sodas come in a 24 oz. cans and 16 oz. cans available in a four pack, the only four-pack offering of its kind, and have 6% alcohol by volume. McAle's Hard Orange N' Cream uses natural orange citrus and real vanilla cream for that classic sweet and tart flavor. McAle's Hard Root Beer is smooth-brewed using a cream soda base for a creamier and richer taste. Added spice bark and vanilla bean extract round out this complex and sweet alternative to beer. The Hard Ginger Ale uses real ginger spice and natural lemon-lime, creating a true ginger ale with a refreshing taste. The spicy ginger and citrus lime come together in this drink to create a classic ginger ale flavor with a zesty finish. The Hard Cola uses natural kola nut, the fruit of a kola tree, to create that classic cola bitter-sweetness with a smooth finish.
"McAle's Hard Crafted Sodas are unlike anything else available and we're proud to once again pave the way for the industry and introduce our old-fashioned recipes to the world," said Michael Michail, President and CEO of McAle's Brewing Company. "These Hard Crafted Sodas are a welcome addition to the McAle's Brewing Company family and further our commitment to supply cutting edge technology, style and flavor."
____________________________________________________________________________________________________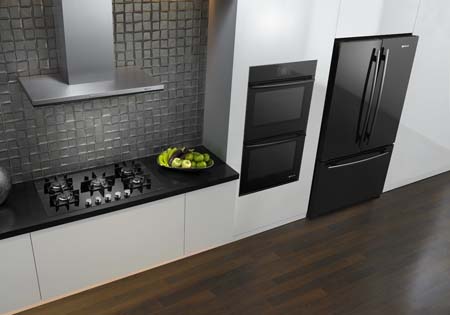 Jenn-Air® Black Floating Glass Appliances Offer Sleek Alternative To Stainless Steel
Now available in a complete suite of appliances, the black floating glass collection from Jenn-Air offers a sleek and equally versatile option to stainless steel appliances. The newly-available full collection includes built-in wall ovens in single, double and combination microwave/wall oven configurations; a cabinet-depth French door refrigerator; electric, gas, and duel-fuel 30-inch slide in ranges; and its high performance dishwashers. By incorporating black floating glass appliances, especially as an entire suite, you immediately cloak the kitchen in a rich elegance that no other finish offers. The rest of the elements in the kitchen can contrast or coordinate, but these appliances provide a beautiful backdrop that elevates the room.
_____________________________________________________________________________________________________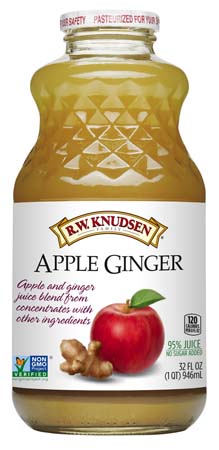 R.W. Knudsen Family Launches Apple Ginger Juice Blend
R.W. Knudsen Family® has launched its Apple Ginger juice blend, a combination of real ginger puree and apple juice in a crisp, refreshing beverage. Apple Ginger juice blend is now available nationwide at select natural and conventional retailers. The special flavor and zest of ginger combined with the crisp, sweet flavor of apples in R.W. Knudsen Family Apple Ginger juice blend adds a flavor kick to daily routines. True to R.W. Knudsen Family brand's devotion to quality, Apple Ginger juice blend contains only a handful of ingredients and no sugar added. It is Certified USDA Organic and Non-GMO Project® Verified.
_____________________________________________________________________________________________________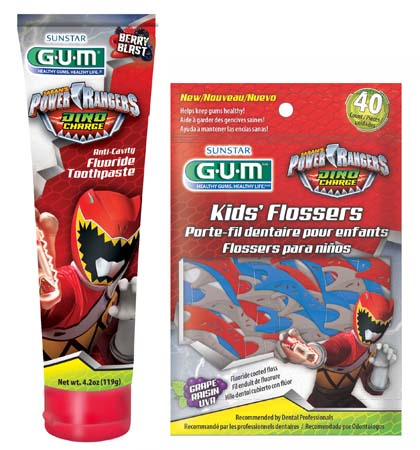 Sunstar Introduces New Gum Power Rangers Toothpaste And Flossers
Sunstar Americas has introduced New Gum® Power Rangers™ Toothpaste and Flossers in the United States to Complete its Gum® Power Rangers™ children's line of oral care products. Now parents can help their child have perfect oral health with a complete set of oral care products. The GUM® Power Rangers™ kids oral care line features new red-colored, berry-flavored toothpaste and red, blue and dark gray flossers. These products match the power and timer-light toothbrushes currently available in the United States. The premium string on the new GUM® Power Rangers™ Flossers has a fluoride coating with a grape flavoring to ensure children will enjoy the taste and add flossing to their twice-a-day oral care routine.
_____________________________________________________________________________________________________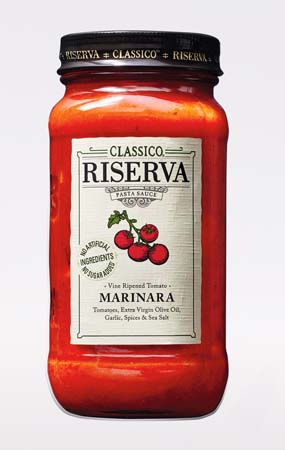 Classico Debuts Riserva Premium Line Of Pasta Sauces
Known for crafting authentic-tasting Italian sauces, the Classico brand introduces Classico Riserva, a new premium line in its portfolio. Classico Riserva is the newest addition to the Classico line of pasta sauces and is available in five varieties including: Marinara, Eggplant & Artichoke, Roasted Garlic, Arrabbiata and Puttanesca. The new Classico Riserva sauces are made with no artificial ingredients or added sugar. Vine-ripened plum tomatoes are picked at the peak of sweetness and are perfectly balanced with herbs and spices, extra virgin olive oil and a pinch of sea salt, then slowly simmered to perfection using Classico sauces' time-honored recipes. These simple, high-quality ingredients combine to give Riserva an exceptional taste and quality to elevate any dining experience.
"We have seen a trend across many categories including pasta sauce, where consumers just want the basics – no artificial ingredients but rather simple, fresh-tasting flavors," said Myrna Rexing, Brand Manager of Classico Sauces. "Classico Riserva delivers on that desire, with simple, high-quality ingredients that stay true to the Classico brand heritage of great-tasting Italian recipe pasta sauces."
_____________________________________________________________________________________________________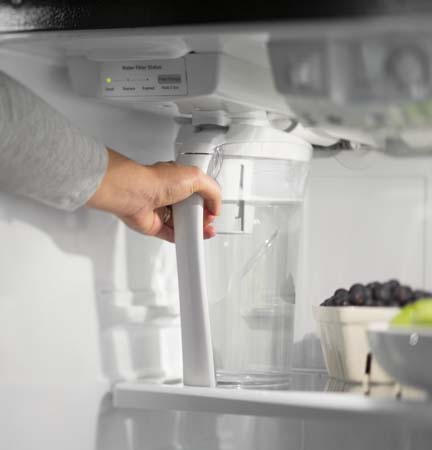 GE's New Autofill Pitcher Refrigerators Now Offer More Convenience
GE has introduced Autofill Pitcher technology, available for select GE refrigerators. The pitcher holds 74 fluid ounces, making a large quantity of chilled, filtered water always available in the kitchen-perfect for at-the-ready after a long run, serving water on a hot day to guests on the patio, or any other situation that calls for a large amount of chilled water to be on hand. The Autofill Pitcher operates through a magnetic sensing system. A first magnet switch indicates when the pitcher is in its designated space for refilling; a second, floating switch indicates when the pitcher has reached capacity, stopping water flow. The Autofill Pitcher technology is now offered in GAS18PGJWW and GAS18PSJSS refrigerators, among GE's most popular models, with a new filter.
"The development of the original Autofill Pitcher as a DIY add-on aftermarket accessory allowed us to perfect the design on a small scale, before scaling it to mass manufacturing," said Jason May, top freezer product manager for GE Appliances. "We discovered that many top freezer owners were already pitcher users, but with frustration points of inadequate filtration, and having to constantly fill the pitcher. Creating a solution to these problems is why we advanced the technology and added it to our lineup."
_____________________________________________________________________________________________________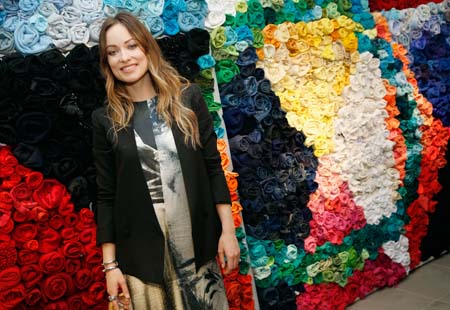 H&M And Olivia Wilde Present The Conscious Exclusive 2016 Collection
H&M, along with Conscious Commerce co-founders Olivia Wilde and Barbara Burchfield, have partnered to introduce the new H&M Conscious Exclusive collection.
The H&M Conscious Exclusive collection features clothing and accessories made from more sustainable materials. The collection takes inspiration from the archives of the Musée des Arts Décoratifs, located in the Palais du Louvre in Paris. New to this year's collection are three wedding dresses, one of which was lit with fibre optics to showcase the craftsmanship and design specially created by Paris-based Korean artist Tae Gong Kim. This is the second year that H&M has joined forces with Wilde and Burchfield to promote sustainability within the fashion industry. Wilde was the star of H&M's 2015 Conscious Exclusive Campaign.
_____________________________________________________________________________________________________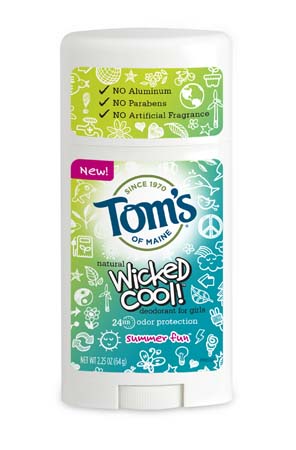 Tom's of Maine Introduces Deodorants For Kids
Tom's of Maine is introducing Wicked Cool™! boys and girls deodorants formulated especially for kids when they're ready. Tom's of Maine new Wicked Cool! boys and girls deodorant is the brand's first natural deodorant formulated just for kids – when they're ready – to provide 24-hour odor protection for boys and girls with no aluminum, parabens or artificial fragrances. Wicked Cool!, with a suggested retail price of $4.29, is made entirely from plants with 100% natural fragrances, including Summer Fun for girls and Freestyle for boys.
_____________________________________________________________________________________________________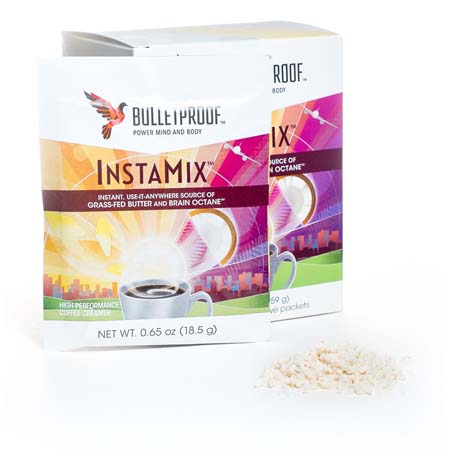 Bulletproof® Launches Instamix™ Creamer
Bulletproof Coffee CEO Dave Asprey has launched Bulletproof InstaMix high-performance coffee creamer. The first of its kind, Bulletproof InstaMix combines the power of Bulletproof Brain Octane Oil and butter from grass-fed cows in a convenient powder that quickly dissolves in Bulletproof Upgraded Coffee, providing sustained energy from quality fats to upgrade your morning and power your day – with no blender required.
"Bulletproof InstaMix is a game changer," said Asprey. "Millions of men and women around the world power their day and maximize their performance with Bulletproof Coffee. And now they can literally enjoy the benefits of Bulletproof anywhere at any time. With a simple packet and some quick shaking, it is easy to upgrade your coffee and your day – no matter where that day takes you."
_____________________________________________________________________________________________________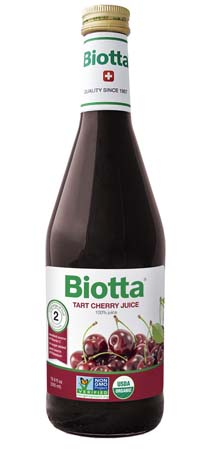 Biotta® Adds Tart Cherry Juice To Its Selection Of Healthful Organic Juices
Biotta®, the Swiss pioneer in high-quality, all natural juices, has added USDA Organic Tart Cherry Juice to its line of functional juices. Adding further momentum to Biotta's fast-growing product offering in the U.S., Biotta Tart Cherry Juice provides multiple health benefits, plus a delicious taste satisfying enough for people to enjoy every day as part of their healthy lifestyle. Biotta Tart Cherry Juice is 100% pure cherry juice, certified USDA Organic, and Non-GMO Project Verified. It's an excellent source of Vitamin C (40% DV) and a good source of Potassium (15% DV).
____________________________________________________________________________________________________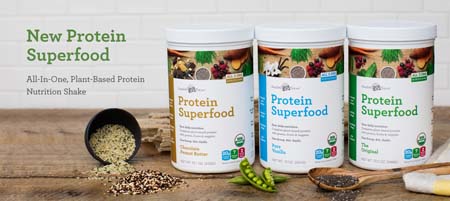 Amazing Grass Introduces Protein SuperFood Shake
Amazing Grass™, the nation's leading brand of plant-based nutritional powdered supplements and whole-food nutrition bars, has unveiled Protein SuperFood, an all-in-one nutritional protein shake that boasts 20g of complete plant-based protein, with added greens, fruits and vegetables. Launching nationwide this spring, Protein SuperFood will be available in three smooth, great-tasting flavors, including Original, Pure Vanilla and Chocolate Peanut Butter. Amazing Grass products are available nationwide at major natural food retailers, including Whole Foods Market, Vitamin Shoppe, GNC and Sprouts.
"We recognize that consumers seek clean ways to get an extra boost of protein from plant-based products they already trust and enjoy, but we've noticed a lack of high-quality sources that actually taste delicious," said Todd Habermehl, co-founder of Amazing Grass. "We've responded by developing an easy-to-use product that will change the way consumers think about protein powders, paving the way for a new class of plant-based options with a smooth texture and carefully selected ingredients."
____________________________________________________________________________________________________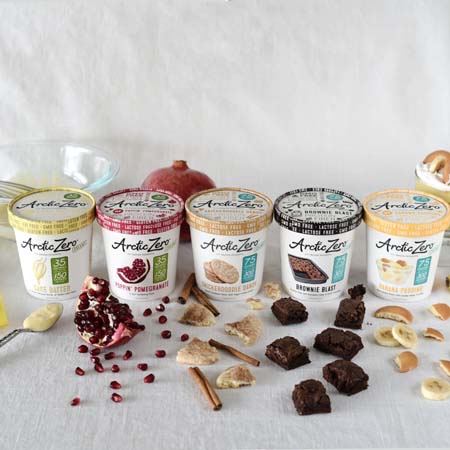 ARCTIC ZERO® Debuts Seven New 'Fit Frozen' Flavors
ARCTIC ZERO®, the pioneer of Fit Frozen Desserts™, has introduced seven new flavors which arrive in freezer aisles nationwide, including some nostalgic nods to childhood favorites and trending tastes among the foodie set: Brownie Blast, Snickerdoodle Dandy and Banana Pudding Chunky Pints; Cake Batter and Poppin' Pomegranate Creamy Pints; and Mint and Salted Caramel Chocolate-Dipped Bars. Almost all frozen dessert lovers can indulge in the tempting new flavors, as ARCTIC ZERO products are low in calories, low in sugar, lactose free, with many gluten free options.
____________________________________________________________________________________________________
Abercrombie & Fitch Names A. Price SVP And Creative Director Of Marketing
Abercrombie & Fitch Co. has added Ashley Sargent Price to the company as Senior Vice President and Creative Director of Marketing. In this role, Ms. Price will oversee creative marketing for all brands (Abercrombie & Fitch, abercrombie kids, and Hollister Co.), the company`s internal photo studio, as well as marketing operations. She reports to Fran Horowitz, President & Chief Merchandising Officer. Prior to joining Abercrombie & Fitch Co., Ms. Price served as Senior Vice President of Brand Creative at J.Crew.
_____________________________________________________________________________________________________
Foxwoods Resort Casino Names Amy Diette V.P. Of Strategic Marketing
Foxwoods® Resort Casino has appointed Amy Diette as Vice President of Strategic Marketing. Diette joins Foxwoods from the New Jersey Devils and Philadelphia 76ers and brings strategic marketing and leadership experience to her position at Foxwoods.
_____________________________________________________________________________________________________
Peloton Names Lori Tauber Marcus CMO
Peloton, the evolution of the at-home fitness market by merging high-design with modern technology to provide access to live and on-demand fitness group classes, has added Lori Marcus to the company as Chief Marketing Officer. Based in New York, Marcus will lead Peloton's global marketing organization and continue to build the company's global brand as it continues to grow and expand rapidly. She has more than 20 years of experience in senior marketing and general management roles with Keurig Green Mountain Inc., The Children's Place Retail Stores, Nielsen Marketing Research, and PepsiCo. and was most recently Chief Global Brand and Product Officer for Keurig Green Mountain Inc.
_____________________________________________________________________________________________________
Stephane Barraque Joins Hearts On Fire To Lead Global Expansion
Hearts On Fire (HOF) has appointed luxury industry veteran Stephane Barraque as its new Global Chief Revenue Officer. This new role was created to lead all commercial activities for Hearts On Fire globally, and support the further development of the brand and its global footprint through Wholesale, Retail, E-Commerce, and Joint Venture channels. With more than 25 years of experience in the development of luxury brands, Barraque will be responsible for the management of the Hearts On Fire sales team, as well as the HOF Retail Stores, while also identifying new global business opportunities for the future. Previously, Barraque spent 17 years working at Richemont luxury brands. Additionally, Barraque joined the Fossil Group in 2014 as Senior Vice President to develop the luxury division and Swiss made strategy, while also Managing Burberry, Michele and Zodiac watches globally.
_____________________________________________________________________________________________________
Frank Mayer Adds Agustin Perez As AE
Frank Mayer and Associates has added Agustin Perez as Account Executive. Perez has comprehensive industry experience resulting in over 25 years of successful product launches, strengthened brand awareness and increased retail sales. His experience in retail, design, and manufacturing cycles complement his understanding of a client's product, customers, competition and challenges faced in the point-of-purchase marketplace. Agustin will work with retail and brand marketing clients out of the West Coast office. (Web Site) www.frankmayer.com
_____________________________________________________________________________________________________
Sennco Names Ron Lazarus President
Sennco Solutions has named Ron Lazarus as President. Previously, Lazarus served as President of USI Electric. Lazarus brings more than 30 years of strong product management and marketing skills. His experience will help Sennco become the global leader of theft prevention products with data analytics. (Web Site) www.sennco.com
_____________________________________________________________________________________________________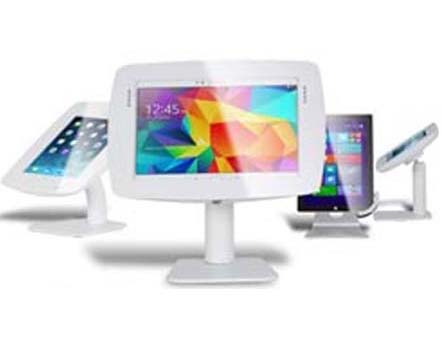 BOSS-Tab Introduces Retail Tablet Kiosk
BOSS-Tab, Australia's foremost distributor of tablet kiosk enclosures for businesses, recently launched operations in North America with the opening of their first warehouse in Chicago. BOSS-Tab has been selling tablet enclosures in Australia for 15 years and will initially offer the Fusion line to the North American market. The Fusion line comes in three models: table stands, floor stands, and wall mounted units, and has enclosures for the Samsung Galaxy, the iPad, and Microsoft Surface tablets. Tablet kiosk enclosures make a tablet accessible to customers while keeping the device secure. Businesses use them both inside and outside their stores. Outside, they are used to engage customers who might otherwise pass a store by, with customers being offered coupons or other incentives for going inside. Once inside, customers use tablets to place orders or check their reward program points, or check inventory in other stores. Businesses with tablet kiosks are also seeing an improvement in their marketing efforts, as the kiosk serves as an excellent collection point of customer data. For more information, visit; (Web Site) www.bosstab.com
_____________________________________________________________________________________________________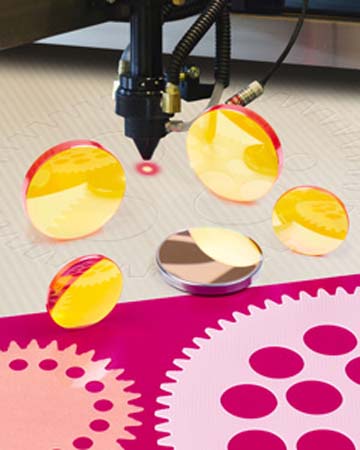 Laser Research Optics Offers Precise Plastic Cutting
A line of direct field replacement CO2 lenses and mirrors that fit lasers up to 1000 Watts used in cutting precise plastic parts such as gears are available from Laser Research Optics of Providence, Rhode Island. Laser Research CO2 Laser Lenses are offered in 1.0″ to 1.5″ sizes with focal lengths from 5″ to 7.5″ in 1/2″ increments optimized for 10.6 µm. Designed for mid-level lasers used for cutting precision plastic gears and similar intricate parts requiring clean, crisp edges, these lenses help produce cut edges without the deformation associated with die-cutting. Available from stock for overnight shipment, Laser Research CO2 Laser Lenses and Mirrors meet OEM and ISO-10110 specifications. Lenses are available with dual-band anti-reflective coatings to aid in system alignment, and the mirrors are 1/2″ to 10 mm thick and are made from silicon and copper. They are compatible with Coherent®, Kern®, and similar lasers. For more information, visit (Web Site) www.laserresearch.net
_____________________________________________________________________________________________________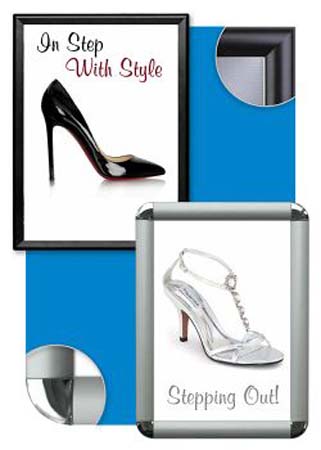 Clip Strip Corp. Introduces New Line of Classic Snap Frame Sign Holders
Clip Strip Corp. has launched a new line of classic snap frame sign holders that are ideal for in-store and restaurant signage. Clip Strip Corp.'s classic snap frame sign holders – which can be used for wall posters and countertop signage display — are designed with a sleek, modern style that features a clear sheet to protect print materials for years. Sizes range from 8.5″ x 11″ to 30″ x 40″, and customers can choose silver or black frame, and round corner or mitered corner. Plus, customers can easily and quickly change messages as often as they wish. Instructions are provided, as are all hanging accessories. "Our new classic snap frame sign holders make it extremely easy and very cost effective for retailers, business services and restaurants to add signage to walls, the sides of store fixtures or on table and countertops," said Clip Strip Corp.'s Chief Business Officer John Spitaletta. "They're perfect for everything from highlighting special offers and promotions, to capturing core brand messages, to increasing product and service awareness, and much more." For more information, visit; (Web Site) www.clipstrip.com
_____________________________________________________________________________________________________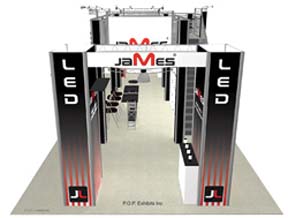 P.O.P. Exhibits Inc. Offers Double Deck Trade Show Exhibit
James Industry, a leader in advanced solid state lighting systems, recently showcased its LED tube and LED paneling along with new products at its impressive booth at the Lightfair International 2016 Show in San Diego. The James Industry Group from China partnered with P.O.P. Exhibits Inc. to produce a Double Deck Exhibit that was one of the largest exhibit structures at the show. The upstairs deck at 26′ is relatively long for a double deck, however, within the 20′ x 50′ overall booth space, more structure was needed to make use of the square footage. To remedy this, two 12′ towers on either end of the exhibit were added to provide balance, height, additional branding and product display space. (Web Site) www.popexhibitsinc.com
_____________________________________________________________________________________________________
New 4D Space Genius™ Robot Promises To Revolutionize Retail Analytics
4D Retail Technology Corp. has launched the 4D Space Genius™. Powered by Segway™, this robot can scan any store in less than an hour, imaging every product and barcode in every aisle in ultra-high resolution and 3D. Once completed the 4D Space Genius™ scan provides retailers and manufacturers with the precise location of everything in the store, as well as all instances of missing price tags, empty shelving and more. During the launch, the company also announced the rollout of demonstration units for large chain stores across North America and Europe, in addition to production units.
With its user-friendly interface, the 4D Space Genius™ saves retailers both time and money by eliminating the necessity for labour intensive manual store checks. As the robot travels down each aisle, it automatically compiles and processes huge amounts of 'big data', producing a dataset that makes it easy for retailers to identify every product on their shelves, ensure price tag compliance, monitor stock levels and analyze product geoinformation.
After each scan, the 4D Space Genius™ also provides retailers with an interactive 3D map of their store, precisely depicting each product exactly as it is displayed on the shelf. This realistic, virtual store can either be displayed on the company's website for consumer use, or toured remotely by retail executives at HQ. During the tour, and depending on a selectable range of data and set permissions, users can securely view sales and performance data overlaid on any product.
Included with the 4D Space Genius™ is a 3D planogram application that takes retail space management and visual merchandising to an entirely new level. Unlike traditional methods of creating planograms, which are based primarily on static, theoretical inputs, the 4D Space Genius™ intelligently generates dynamic "realograms" based on actual, scanned data. By analyzing a store's sales data in relation to the actual location of products within the store, the 4D Space Genius™ planogram software is able to reliably determine where products should be placed based on where products actually sell best in each store. (Web Site) www.4dretailtech.com
_____________________________________________________________________________________________________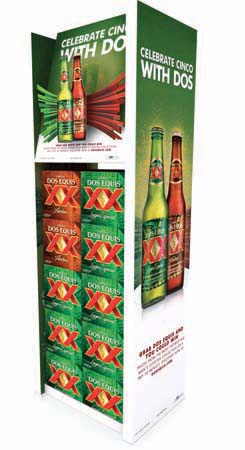 Dos Equis Says #AdiosAmigo To Most Interesting Man Campaign
Dos Equis is saying #AdiosAmigo to "The Most Interesting Man in the World," as he heads on a one-way "Mission to Mars." The latest spot from Dos Equis, "Mission to Mars," will be the last commercial featuring actor Jonathan Goldsmith as "The Most Interesting Man in the World." Fans can rest assured that Dos Equis will reveal a new Most Interesting Man in the World in 2016, as this is not the end of the campaign, but an evolution.
Dos Equis created one of most celebrated advertising campaigns of the 21st century with "The Most Interesting Man in the World." Since the launch of the campaign, Dos Equis has continued to be one of the fastest growing beer brands in the U.S., with the business nearly tripling since 2007, while making The Most Interesting Man a cultural icon.
"From superheroes to superspies, our fans are accustomed to and enjoy different takes on the same character. We know 'The Most Interesting Man in the World' will continue to endure and grow, as the character's story is bigger than one individual," said Andrew Katz, VP of Marketing for Dos Equis. "Stay Thirsty isn't just a tagline – it's a mindset Dos Equis embraces daily to connect with our consumer and inspire everything we do."
(Web Site) www.dosequis.com
_____________________________________________________________________________________________________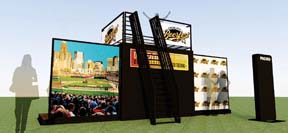 Boxman Studios Rolls Out 'Brew Cube' Design For Breweries
In anticipation for New Belgium Brewing's Tour de Fat, Boxman Studios, the global leader in hyper-customized shipping container modification, is introducing their 'Super 10' design with one major player up to bat – craft breweries. Built from a 10-foot shipping container, the space has three fold-out walls to allow for a total of 600 square feet, once completely deployed.
"This team has been anticipating the 'Brew Cube' launch for a while," said Jason Murray, Business Development Representative for Boxman Studios' food service division. "Local breweries thrive in the festival and beer event space. The problem that they run into is that the set up and tear down can be extremely time consuming. The tent and tap game is out-dated and this product looks to improve the experience for event attendees and the brewers exhibiting."
The turnkey space utilizes hydraulics to make the set-up and tear-down quick and easy. Pre-installed TV mounts allow for interactive display monitors and a second-level balcony provides an optimal environment for surveying the event. Boxman's 'Super 10' spaces have ample space to be activated individually at any indoor or outdoor event, and can be activated in conjunction with additional Boxman assets. Their ease of deployment allows for any brewery to tour the country with a unique and consistent setup from city to city. Breweries can rejoice in knowing there is a permanent or temporary on-demand option for bringing their product to craft beer enthusiasts. (Web Site) www.boxmanstudios.com
_____________________________________________________________________________________________________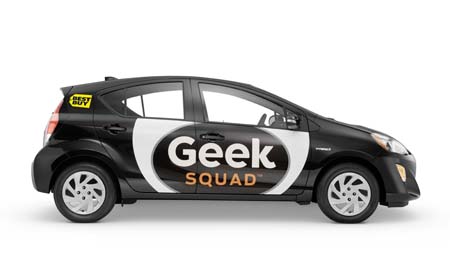 Best Buy Launches New Geekmobile
Geek Squad is a national organization of 20,000 agents dedicated to helping customers learn about and enjoy their technology. Now, the iconic Geekmobiles that transport Geek Squad Agents to Americans' homes more than 13,000 times a day have a refreshed look as Best Buy's Geek Squad will dispatch more than 1,000 Toyota Prius c hybrid cars nationwide.
The new vehicle, bearing an updated Geek Squad logo, is visible evidence of how the Geek Squad is expanding its in-home service capabilities and expertise to keep pace with ever-changing technology. Agents today make more than 5 million house calls a year, driving an estimated 12.6 million miles to assist Americans with the full range of technology needs, including home technology design and installation, as well as troubleshooting and repair.
"Today's Geek Squad Agents are more likely to help clients with a new home theater experience, improve Wi-Fi performance or install a security solution than they are to fix the family computer," said Geek Squad Chief Inspector Nate Bauer. "The new Geekmobile and refreshed logo reflect how we continue to evolve along with technology."
Geek Squad selected the Toyota Prius c because of its innovative engineering and environmental advantages. The Prius revolutionized the auto industry as the first mass-produced hybrid gasoline-electric vehicle. The Prius c will produce about half the emissions of the previous Geekmobile over the life of the vehicle, making it attractive to Best Buy because of the company's commitment to reduce its own carbon emissions by 45 percent by 2020.
"Toyota is excited to partner with Best Buy and to supply the Geek Squad with a fleet of Prius c vehicles," said Doug Coleman, National Vehicle Marketing & Communications Manager, Advanced Technology Vehicles, Toyota. "This partnership provides Toyota with an opportunity to expose the Prius c to thousands of new consumers from coast to coast each and every day." (Web Site) www.geeksquad.com
_____________________________________________________________________________________________________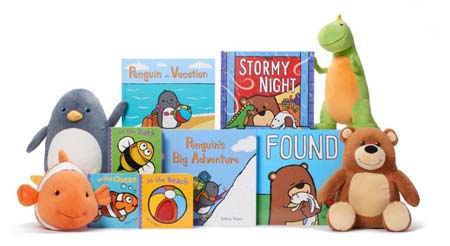 Kohl's Cares Gives Back To Communities With Salina Yoon Children's Books Program
Kohl's has unveiled its delightful new Kohl's Cares® collection with 100 percent of the net profit benefiting children's health initiatives nationwide. The lovable stories and adorable soft toys create an engaging reading experience for families, and are priced at just $5 each. The new collection is available now at Kohl's stores nationwide through the end of June.
"Kohl's is bringing the very best children's books to spark creativity, ignite imagination and bring families together," said Jen Johnson, Kohl's vice president of corporate communications. "By offering the Kohl's Cares books and soft toys at just $5 each, we know more children will have the opportunity to build their home libraries and discover a love of reading, all while giving back to their community." (Web Site) www.kohls.com
_____________________________________________________________________________________________________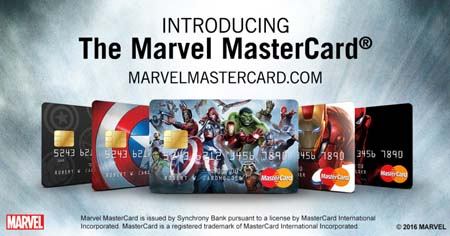 New Marvel MasterCard® Promotion Launches
Synchrony Financial, a premier consumer financial services company with 80 years of retail heritage, and Marvel Partnerships, has launched the Marvel MasterCard® with cashback rewards and exclusive cardholder benefits. Qualifying cardholders earn 3% cashback for purchases made on select entertainment, dining, and online at marvel.com and Marvel's official merchandise booths. Cardholders can also earn 1% cashback rewards on all other Marvel MasterCard purchases. All cashback rewards will be paid as a statement credit. The Marvel MasterCard aims to deliver the greatest benefits on engaging experiences. Cardholders will earn 3% cash back for spending on their favorite leisure activities – from movies, concerts and amusement parks to digital apps and games, aquariums and restaurants.
"The Marvel MasterCard provides payment flexibility, cashback rewards and exclusive benefits for cardholders," said Tom Quindlen, executive vice president and CEO, Retail Card, Synchrony Financial. "We're excited about our relationship with Marvel and the value this new card will bring to loyal Marvel fans and others who enjoy the benefits of a cashback program on dining, entertainment and merchandise."
Marvel fans can choose from one of several super-powered card designs to show their affinity for Marvel's Super Heroes. "This is an exciting opportunity for Marvel fans to earn rewards, save money and always carry Marvel artwork with them," said Rob Steffens, CFO, Marvel. "We expect the fun and the value of the card to be a hit with Marvel fans everywhere." (Web Site) www.synchronyfinancial.com
_____________________________________________________________________________________________________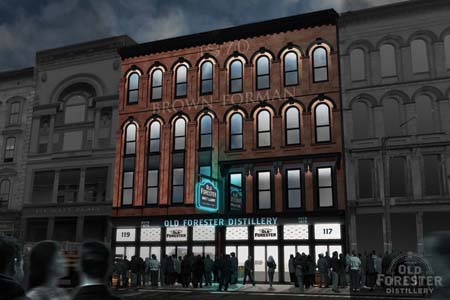 Old Forester Releases Renderings Of New Whiskey Row Distillery
Old Forester is in the process of building the new Old Forester Distillery. Located at 117 and 119 Main Street along Louisville's historic "Whiskey Row," the distillery and bourbon experience will be a world-class distilling operation and visitor's destination showcasing the supreme craftsmanship of Old Forester, America's First Bottled Bourbon™. Construction of the 60,000 square foot distillery is set to be complete by late 2017.
"Upon Completion, the Old Forester Distillery will provide tourists and bourbon enthusiasts with an up close look at our bourbon making process and share with them a captivating story of entrepreneurship and achievement that characterizes Old Forester's 146 year history," said Old Forester President and fifth generation family member, Campbell Brown.
The distillery will celebrate founder George Garvin Brown's innovative spirit and his commitment to making the highest quality bourbon. Old Forester is the longest, continuously distilled bourbon produced before, during and after prohibition by the same family. Including fermentation, distilling, barrel making, aging and bottling, the distillery will produce 100,000 cases of Old Forester annually.
"The Old Forester Distillery is a state-of-the-art project that will add an additional layer of history and authenticity to Louisville's Whiskey Row," said Project Manager, Mike Beach. "We are both proud and excited about the distillery's capabilities to showcase the bourbon making process for visitors from around the world." (Web Site) www.oldforester.com
_____________________________________________________________________________________________________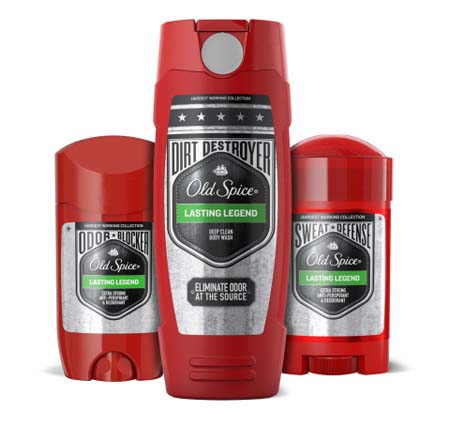 Old Spice Partners With Tough Mudder To Provide Ultimate Proving Ground For Its New Hardest Working
Collection Of Anti-Perspirants And Body Washes
Old Spice is teaming up with Tough Mudder as the official Men's Body Wash and Anti-Perspirant/Deodorant Partner of the rigorous obstacle course series, offering the perfect proving ground for guys to test the legendary performance of the new Old Spice Hardest Working Collection. To help guys get Tough Mudder-ready in true Old Spice fashion, Old Spice pitchman Bob Giovanni returns to the small screen in an enthralling, highly-informative Hardest Working Training Tips teaser. Viewers will most certainly recognize Giovanni from his popular Hardest Working Collection infomercials, "Odor Blocker and Sweat Defense" and "Dirt Destroyer", which introduced millions to the most powerful Old Spice anti-perspirants and body washes in the world.
With a nod to the new Hardest Working Collection, Old Spice's partnership is helping amp up the Tough Mudder course with the iconic Mud Mile 2.0 and newly-created Pop & Lock obstacles as well as presentation of post-event rinse stations and changing areas. Old Spice is so confident in the new Hardest Working Collection that thousands of Odor Blocker and Sweat Defense anti-perspirant/deodorants and Dirt Destroyer body washes will be passed out to Tough Mudders with the backing of the Old Spice 1-800-PROVE-IT money-back guarantee. Participants can also grab Old Spice shampoo and Secret Outlast Xtend Invisible Solid at all 2016 U.S. events. (Web Site) www.oldspice.com
_____________________________________________________________________________________________________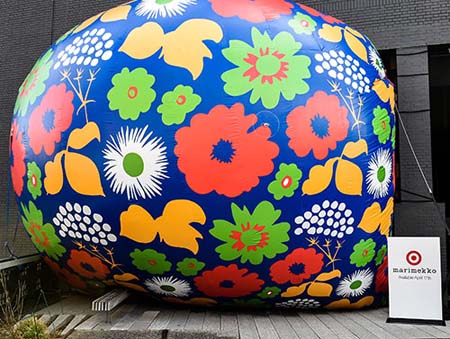 An Installation In Bold Marimekko For Target Celebrated On New York City's High Line
To celebrate its new Marimekko for Target collaboration, Target brought Finnish fun to New York City's iconic High Line by welcoming guests to an over-the-top public installation brimming with Marimekko's signature bold prints. Everyone was invited- your selfie stick, too-to explore the interactive Koppelo-patterned pouf (you can go inside it!), the giant Appelsiini-printed soundboard (dance on it to mix your own beats!) and a set of six Kukkatori swings-each complete with built in social sharing. Select pieces from the collection were available for purchase on the High Line in advance of the April 17 launch.
The Target Marimekko partnership is all about outdoor play that brings people together. So when Target thought about which beautifully designed locations were synonymous with bringing people together outside, the High Line, was the perfect venue. It's not only one of the most visited attractions in New York City, but walking the High Line with friends and family has become a ritual for New Yorkers of all ages. (Web Site) www.target.com
_____________________________________________________________________________________________________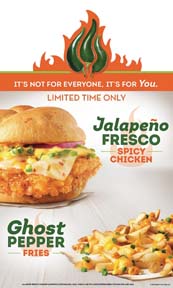 Wendy's Promotes Jalapeño Fresco Spicy Chicken Sandwich
Wendy's® is igniting customers' passion for spice with the release of the Jalapeño Fresco Spicy Chicken Sandwich and Ghost Pepper Fries. Made especially for those with fire-proof palettes, the sandwich and fries were almost too spicy to make it onto the Wendy's menu.
"The Jalapeño Fresco Spicy Chicken Sandwich and Ghost Pepper Fries are both great examples of what makes Wendy's so Deliciously Different," said Kurt Kane, Wendy's Chief Concept & Marketing Officer. "Both of these products are game changers because the heat and spice are intense, while the flavor combination is truly craveable. It's products like these that you can only get (and will keep getting) at Wendy's."
Wendy's Jalapeno Fresco Spicy Chicken Sandwich and Ghost Pepper Fries pack a spicy punch with 10 different sources of heat. The sandwich features Wendy's Spicy Chicken with its signature blend of spice and 100 percent all-white meat chicken breast, topped with fresh, diced jalapenos – seeds and all – and specially made ghost pepper sauce, and capped with a bakery-style, freshly toasted red jalapeno bun. The Ghost Pepper Fries are smothered in cheese sauce and then topped with diced, fresh jalapenos, shredded cheddar cheese and a ghost pepper sauce. The release of Wendy's Jalapeño Fresco Spicy Chicken Sandwich and Ghost Pepper Fries is supported by an integrated marketing campaign that highlights how the items bring a heat and spice that is only for true heat seekers. (Web Site) www.wendys.com
_____________________________________________________________________________________________________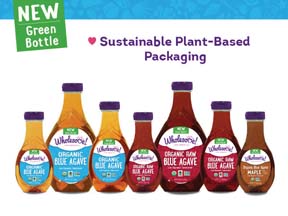 Wholesome!® Celebrates Earth Month With New Eco-Friendly Packaging
Wholesome! has re-launched its Organic Blue Agave line into a custom recyclable green bottle. The company has partnered with How2Recycle, a standardized labeling program designed to make recycling easier to understand and act upon for consumers. Wholesome! is the first organic sweetener brand to join the How2Recycle movement.
The custom bottles were designed in partnership with Berlin Packaging's Studio One Eleven. The bottles contain up to 30% plant-based PET (polyethylene terephthalate) and are recyclable and BPA free. Berlin Packaging also supplied both the bottle and the closure, including preforms that were produced specifically for Wholesome!.
Wholesome! will be the first organic sweetener brand to join How2Recycle in promoting recycling education. How2Recycle has created a universal recycling language for consumers through the use of special on-package logos that provide clear instructions for each piece of recyclable packaging. (Web Site) wholesomesweet.com
_____________________________________________________________________________________________________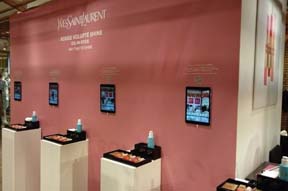 YouCam Makeup App Can Now Turn Into Virtual Interactive Consultant For Cosmetic Retail Counters And Storefronts
Perfect Corp. has announced global availability of Consultation Mode in its popular YouCam Makeup virtual makeover app. The new Consultation mode, which will vastly improve customer experience at cosmetic counters, allows partners exclusively display their own brand and products. This new mode will allow cosmetic brands to provide highly personalized counseling to their customers in the stores, and at salons and events. The global launch of Consultation Mode expands on YouCam Makeup's suite of offerings for beauty brands and beauty retailers, and opens up possibilities for future collaborations.
YouCam Makeup is the most advanced virtual makeover app for users to try on true-to-life makeup looks in real time, transforming how consumers sample products and create makeup looks. Using cutting-edge facial mapping technology, YouCam Makeup produces the most realistic makeover effects. Consultation Mode allows cosmetic brands and beauty retailers to seamlessly display designated products and SKUs, for customers to virtually try on their latest beauty offerings. YouCam Makeup with Consultation Mode was first deployed by YSL Beauty in Japan's department stores in early 2016. The project has received very positive reactions and has proven effective at helping customers make enlightened purchase decisions. In the U.S. Elizabeth Arden is utilizing Consultation Mode as well and will soon join the ranks adding the popular feature to their retail experience. (Web Site) www.perfectcorp.com
_____________________________________________________________________________________________________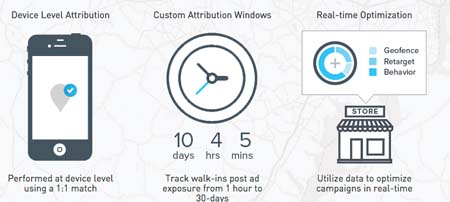 SITO Mobile Launches Real-time In-store Attribution
SITO Mobile Ltd., a leading mobile engagement platform provider, has launched Real-time Verified Walk-In (VWI), a proprietary technology that will revolutionize how brands measure and optimize mobile advertising campaigns. On the strength of its hugely successful in-store attribution product, Verified Walk-In, SITO Mobile is introducing its most powerful solution to date, Real-time Verified Walk-In – allowing clients visibility into their mobile campaign effectiveness in real-time.
This product is enabled by a series of recent upgrades and enhancements to SITO Mobile's advertising platform. With these improvements, SITO Mobile can now report attribution and performance measurements to clients in real-time to help marketers make informed campaign decisions and appropriate adjustments ("on the fly") to optimize campaign performance mid-campaign.
"Upgrading our VWI product to real-time is a significant step in the evolution of the mobile advertising industry," said Jerry Hug, CEO, SITO Mobile. "With Real-time VWI, we are offering unparalleled transparency into campaign effectiveness along with actionable reporting, enabling our clients to make more timely and better informed decisions on campaign optimization. Real-time VWI is a game changer in the industry and a true differentiator for SITO." (Web Site) www.sitomobile.com
_____________________________________________________________________________________________________
Axel Springer-Backed Retale Sees Massive Growth In The U.S.
Retale, a location-based mobile advertising platform for retailers and brands, is now delivering contextually relevant, location-based ads, deals, coupons and information from more than 125,000 retail stores nationwide.
"These milestones speak to our platform's value for retailers, brands and marketers, but also to broader trends in shopping, overall," said Pat Dermody, President of Retale. "Today, 85 percent of in-market shoppers use their smartphones to research and visit brick-and-mortar stores. Mobile devices are the new personal shopping assistant and we offer a unique solution — a location-based, mobile-first advertising platform that helps retailers and brands connect with over six and a half million shoppers, driving them to stores nearby. We use mobile to accelerate the customer buying journey at every stage and, from our in-app engagement to our user growth, it is clear we are succeeding."
Reinventing the way shoppers consume information from stores and brands, Retale allows shoppers to discover and receive great savings through ads and coupons, as well as get up-to-date store information through Retale's mobile app and website. All information is location-based, making it possible for shoppers to find the best offers on products at the most convenient location for them. (Web Site) www.retale.com
_____________________________________________________________________________________________________
Marketing Werks Expands Leadership Team
Marketing Werks has expanded its leadership team with the addition of two new executives. Torre Gentile, previously VP, Digital & Social Strategy at Ketchum Digital, joins Marketing Werks as its new VP, Digital Strategy & Innovation. Tom Schager, previously the General Manager at Builder Media Solutions, powered by Tribune Media, joins Marketing Werks as its new VP, Business Development. In his new role, Gentile will develop, implement and measure digital solutions spanning multiple channels and work to integrate those solutions with new and existing client experiential campaigns. In his new role, Schager will be responsible for leading strategic growth initiatives to generate new business. (Web Site) www.marketingwerks.com
_____________________________________________________________________________________________________
Insignia Systems Names Kristine Glancy CEO
Insignia Systems has added Kristine Glancy as Chief Executive Officer. Glancy brings with her 17 years of experience leading category management, brand marketing, and sales at The Kraft Heinz Company. As Insignia's new CEO, her top priorities will be accelerating Insignia's performance, developing further Insignia's product portfolio and retail expansion. (Web Site) www.insigniasystems.com
_____________________________________________________________________________________________________
HARIBO Of America Selects Blue Chip Marketing For Consumer And Shopper Marketing
Confectionery company HARIBO of America, the maker of the iconic Gold-Bears gummi bears, selected Blue Chip Marketing Worldwide as a consumer and shopper marketing agency partner in the USA. Blue Chip will be responsible for the brand's Twin Snakes consumer marketing and all of HARIBO of America shopper marketing.
"We're inspired to unite with HARIBO to innovate and grow in the USA, and build on iconic brands like Gold-Bears beloved by children and families around the world," said Larry Deutsch, Blue Chip EVP & GM. (Web Site) www.bluechipww.com
_____________________________________________________________________________________________________
BlueSoho Partners With Slyce To Make Media Shoppable
Leading visual search platform Slyce Inc. has partnered with New York-based marketing and technology firm, BlueSoho, who will incorporate Slyce into its integrated retail and brand activation solutions for publishers, major retailers and Fortune 500 companies.
BlueSoho delivers compelling campaigns for forward-thinking marketers that drive consumers in-store, turn shoppers into buyers and foster long-term relationships by building loyalty through brand activation campaigns, mobile-first digital strategy and development and local-promotional media. The Slyce platform activates the smartphone camera function for retailers, brands and media companies essentially bridging the gap between customer inspiration and gratification. Its proprietary visual product search technology creates multiple use cases for retailers and publishers which aim to improve their users' shopping and brand experience while increasing sales and engagement. (Web Site) www.blue-soho.com
_____________________________________________________________________________________________________

_____________________________________________________________________________________________________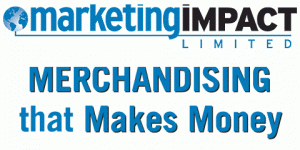 _____________________________________________________________________________________________________

_____________________________________________________________________________________________________
CLASSIFIED ADS

_____________________________________________________________________________________________________

CLICK ON IMAGE TO VIEW DIGITAL EDITION

_____________________________________________________________________________________________________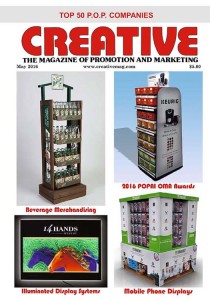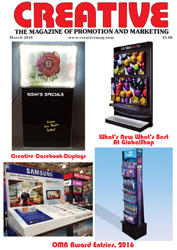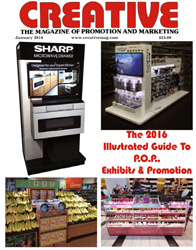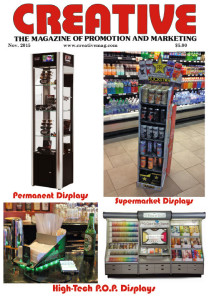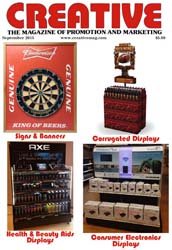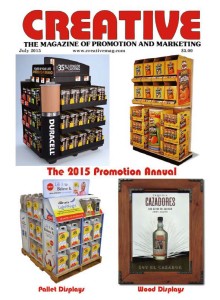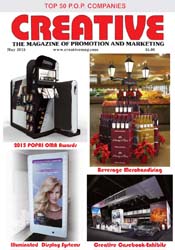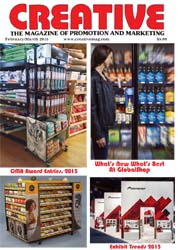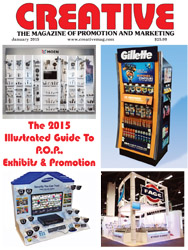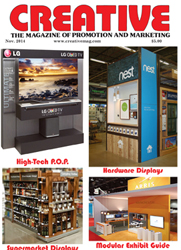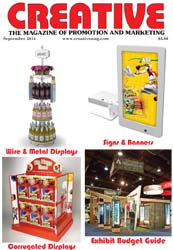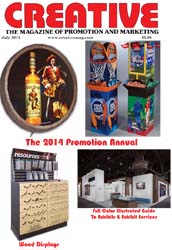 MAY 2014 ISSUE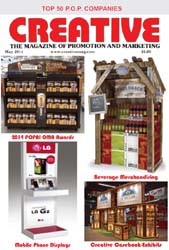 MARCH 2014 ISSUE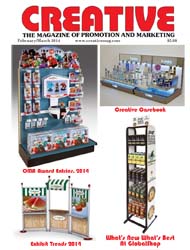 JANUARY 2014 ISSUE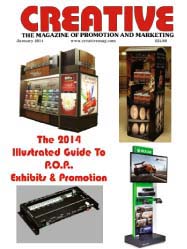 NOVEMBER 2013 ISSUE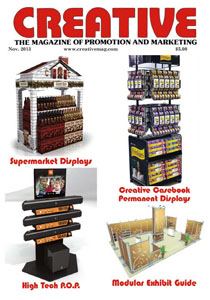 SEPTEMBER 2013 ISSUE



MAY 2013 ISSUE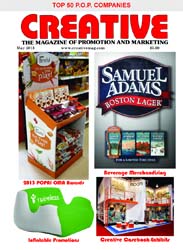 MARCH 2013 ISSUE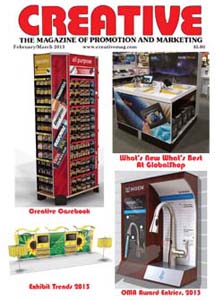 JANUARY 2013 ISSUE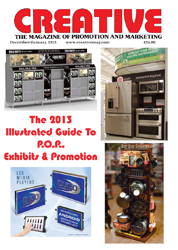 NOVEMBER 2012 ISSUE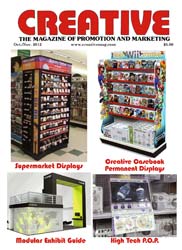 SEPTEMBER 2012 ISSUE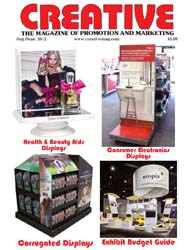 JULY 2012 ISSUE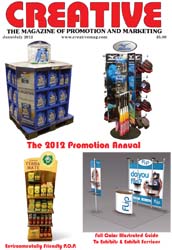 MAY 2012 ISSUE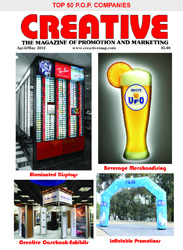 JANUARY 2012 ISSUE