_____________________________________________________________________________________________________


_____________________________________________________________________________________________________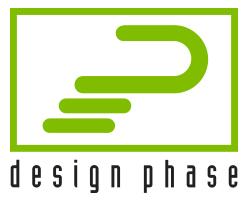 _____________________________________________________________________________________________________


_____________________________________________________________________________________________________


_____________________________________________________________________________________________________


_____________________________________________________________________________________________________


_____________________________________________________________________________________________________


_____________________________________________________________________________________________________


_____________________________________________________________________________________________________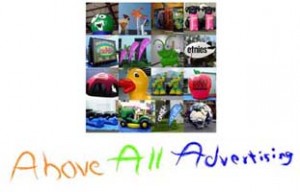 _____________________________________________________________________________________________________

_____________________________________________________________________________________________________

_____________________________________________________________________________________________________

_____________________________________________________________________________________________________

_____________________________________________________________________________________________________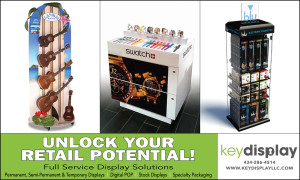 _____________________________________________________________________________________________________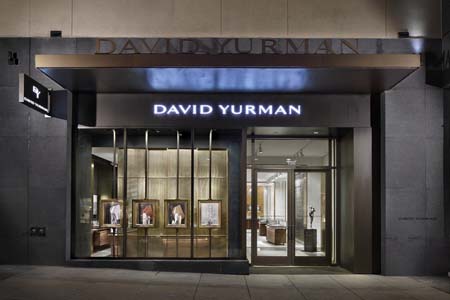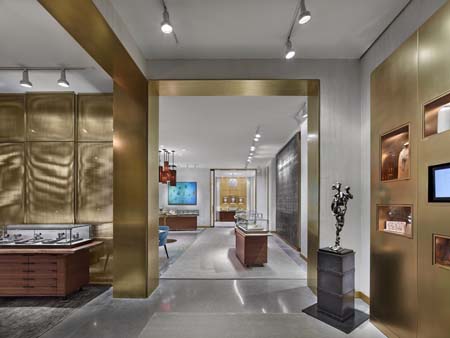 David Yurman Opens New Boutique At The Domain
David Yurman, America's premier jewelry designer, has opened a new and expanded boutique in Austin's luxury shopping destination, The Domain. Designed by David and Sybil Yurman, the boutique reflects the brand's aesthetic and the family's unique artistic expression. The entrance lobby features a heritage wall that visually narrates the Yurmans' journey from art to jewelry with examples of David's early sculptures and wearable art pieces alongside more current designs. The new boutique will nearly double in size to 2,327 square feet, the interior of which is inspired by the colors of the brand's most iconic gemstones and the hues in Sybil Yurman's paintings hung throughout the space. These subtle shades were introduced sparingly in the boutique through the use of rich fabric upholstery covering various vintage and custom-made furnishings. The expansive main sales area includes a white gold leaf decorative panel featuring a hand applied pattern of the Texas State Flower, the Bluebonnet, a seating area with jewel-toned fabrics, our cluster display fixture and an array of custom decorative pendant light fixtures.
Other distinct features include a men's jewelry area and a private salon serving as a destination to discover David Yurman Wedding and High Jewelry collections. The men's area has a distinctly masculine feel created through the use of darker materials and found objects. Vintage furniture and decorative elements alongside simple, natural materials are a nod to Chief Creative Officer Evan Yurman's creative workspace and men's showroom, Noumenon, in New York. (Web Site) www.davidyurman.com
_____________________________________________________________________________________________________
UGG And Footaction Team Up With Multiplatinum Rapper And Actor KYLE For Marketing Campaign
UGG®, a division of Deckers Brands, has tapped multiplatinum rapper and actor KYLE as ambassador for the brand's second partnership with Footaction, home to a curated assortment of top footwear, apparel and accessories lifestyle brands. The marketing campaign showcases Ventura, Calif. native KYLE as he embarks on an adventure around New York City. While in NYC filming his first lead role in Netflix's original hip-hop comedy "The After Party," KYLE explores some of the city's most iconic destinations in UGG® footwear. Retail campaign images in Footaction Stores will feature Kyle wearing UGG styles. Three exclusive UGG Neumel colorways and additional campaign styles are now available at Footaction stores nationwide.
"We are honored to work with KYLE this season to further our partnership with Footaction," said Andrea O'Donnell, President of Fashion Lifestyle, Deckers Brands. "With a shared California heritage, unique sense of style and jovial spirit, KYLE represents the true essence of UGG."
"Footaction is thrilled to have the opportunity to partner with KYLE because he embodies all that we stand for," said VP and GM of Footaction, Ken Side. "He hustles hard in all aspects of his life, from his music to acting to owning his personal style with brands like UGG." (Web Site) www.ugg.com
_____________________________________________________________________________________________________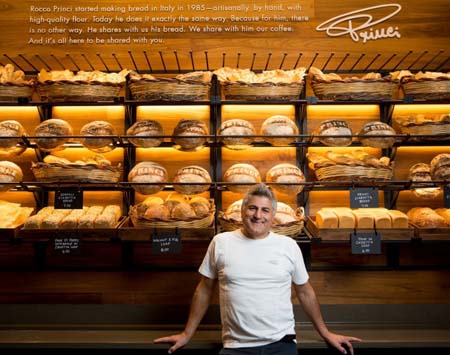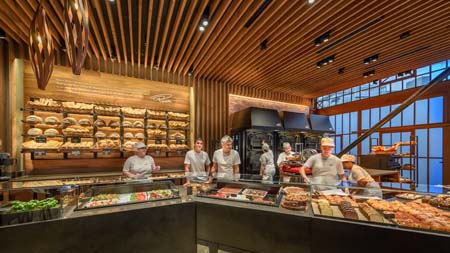 Starbucks Brings Renowned Italian Princi Bakery To The U.S. Inside Seattle Reserve Roastery
Starbucks Coffee Company has opened the first Princi bakery and café location in the United States at its Starbucks Reserve Roastery in Seattle, offering freshly baked Italian food crafted from Rocco Princi's recipes, which has gained a devoted following in his six stores across Milan and in London's Soho neighborhood. Princi will become the exclusive food offering in all new Starbucks Reserve Roastery locations including Shanghai, opening in December 2017, Milan in late 2018, and New York, Tokyo and Chicago thereafter.
"Rocco Princi is an artisan who, at an early age, discovered a love of bread making and through determination as well as an obsession for finding the perfect ingredients, has created an Italian food experience that I think is unparalleled," said Howard Schultz, executive chairman, Starbucks. "His passion for authentic food and respect for Milanese culture come through in everything he does, and I think our customers are going to fall in love with Princi."
At the newest Princi location in Starbucks Reserve Roastery in Seattle, a team of bakers and chefs bring over 125 years of experience to Princi recipes. Much like Rocco's European locations, the Seattle store is centered around ovens with food across every daypart baked fresh onsite. More than 100 menu items – from flaky cornetti to focaccia sandwiches filled with salame Milano and mozzarella di bufala or crostata fragola – will be available daily, using ingredients imported from Italy, 25 of which are specifically for Princi. The food will be displayed in abundance as a Commessa guides customers through the breadth of offerings.
"Today, I am realizing a dream that I have had since I was a young man, and I am grateful to Howard for his vision to bring Princi to the world," said Rocco Princi, founder, Princi. "Having worked side by side with the team that Starbucks has assembled, I have seen firsthand their talent as well as the attention they have given to ensuring that the fresh, authentic, handcrafted ingredients that define the Princi experience are being honored. I am excited and humbled that the people of Seattle will now be able to experience our food."
_____________________________________________________________________________________________________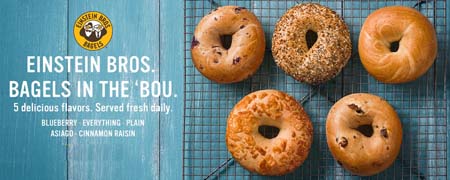 Einstein Bros. Bagels Now Served Fresh Daily At 180 Caribou Coffee Locations
Caribou Coffee will offer Einstein Bros. Bagels in 180 locations nationwide. Einstein Bros. Bagels, which provides a unique bagel experience to the market, currently has 700 stores nationwide. Caribou Coffee will offer five bagel flavors including: Plain, Asiago, Everything, Blueberry and Cinnamon Raisin. Shmear choices include: Plain, Strawberry and Honey Almond. Customers can request their bagels be toasted. Caribou is also excited to offer Shmearfuls, which are mini bagel bites filled with shmear. Flavors include Plain, French Toast and Everything.
"We're thrilled to enhance our food offering with Einstein Bros. Bagels," said Jenifer Hagness, senior director of product innovation. "A hot cup of coffee paired with a baked, chewy and soft bagel… it's a natural fit."
_____________________________________________________________________________________________________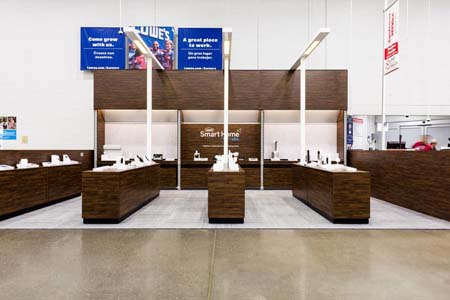 Lowe's Collaborates With b8ta To Deliver Experiential Retail That Simplifies Smart Home Shopping
Building on the success of a three-store pilot last fall, Lowe's Companies, in partnership with software-powered retailer b8ta, is expanding its "Smart Home powered by b8ta" connected-home shopping experience to 70 Lowe's stores nationwide. The store-within-a-store offers an innovative shopping solution for customers interested in smart home devices. Each destination features a curated selection of top-rated smart home products and offers consumers onsite support from specially trained experts known as "b8ta testers."
By enabling customers to easily discover, learn and try the latest smart home technology all in one place, Lowe's and b8ta are providing a unique, service-oriented environment that elevates the retail experience. With b8ta's dashboard and analytics, product displays and content are easily adjustable based on customer insights, delivering a more convenient and informative smart home shopping experience. Customers will be immediately drawn to the wood-paneled aisles near the front of the store where more than 60 smart home products are exhibited. The fully immersive format includes a wide array of items ranging from security systems to thermostats, cameras to lighting, speakers and more from brands customers know and trust. Products are displayed out of the box to encourage hands-on play and enhance product knowledge. iPads with product-related content and pricing details can be found alongside each device.
"Consumers aspire to live a connected life and crave solutions that make this possible," said Ruth Crowley, vice president of customer experience design at Lowe's. "Smart home products simplify life – but the technology can sometimes be confusing or intimidating. So, we developed Smart Home powered by b8ta to emulate a 'lab-like' atmosphere that empowers customers to make informed decisions."
By partnering with Lowe's, b8ta is furthering its mission to bring customers unbiased access to the most cutting-edge technology and allow them to try it firsthand. b8ta's innovative retail-as-a-service solution – based on customer insights – simplifies the purchasing process for customers exploring connected devices.
"b8ta makes shopping for connected home products accessible and easy. Nationwide, consumers will have the opportunity to engage and demo a curated selection of connected products, with knowledgeable product experts on-hand to navigate consumers through their journey," said Phillip Raub, co-founder and Chief Brand Officer of b8ta. "Smart Home powered by b8ta" is available in select major U.S. markets, including New York City, San Francisco, Los Angeles, Dallas, Philadelphia, Boston, Washington D.C., Miami, Tampa, Raleigh and Charlotte.
_____________________________________________________________________________________________________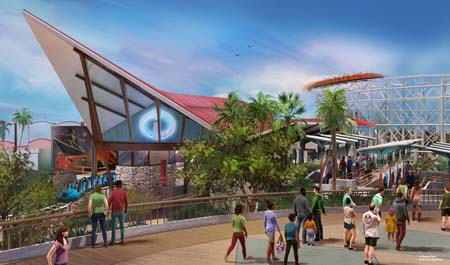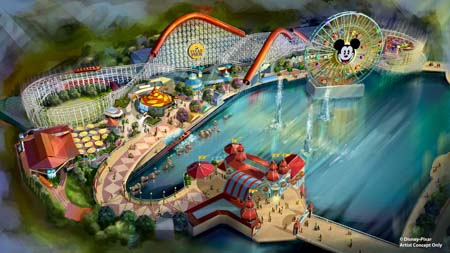 Pixar Pier To Open With New Incredicoaster, Inspired By 'The Incredibles,' At Disney California Adventure Park
The wonderful worlds of Pixar will get a new home at Disney California Adventure Park when Pixar Pier opens in summer 2018, transforming the area that is now Paradise Pier with the thrilling, new Incredicoaster, four new imaginative neighborhoods, plus entertainment, themed food and beverage, and merchandise. Guests will experience Pixar stories and characters in incredible new ways on this seaside waterfront at the Disneyland Resort.
The first neighborhood is inspired by Disney·Pixar's "The Incredibles" and it will open in summer 2018 with the Incredicoaster. Permanently transformed from the attraction that is now California Screamin', Incredicoaster will invite guests into a mid-century-modern-style loading area where they board vehicles with a distinctive, new look. New character moments, new scenes and special effects, and an exciting musical score will connect the attraction's story to Pixar's "The Incredibles 2," which opens in theaters June 14, 2018.
The neighborhood inspired by DisneyoPixar's "Toy Story" will be developed around the popular Toy Story Mania attraction. Another new neighborhood, inspired by DisneyoPixar's "Inside Out," will debut a new family-friendly attraction that's scheduled to open at a later date. A fourth new neighborhood will celebrate a collection of guest-favorite Pixar stories. Mickey's Fun Wheel will be themed with a new look and each of the 24 gondolas will showcase a different Pixar character. The iconic face of Mickey Mouse will continue to beam happiness across the Paradise Bay side of the wheel. At the Games of the Boardwalk, which currently includes a game called Bullseye Stallion Stampede, guests will find that all the midway games will be inspired by Pixar characters.
_____________________________________________________________________________________________________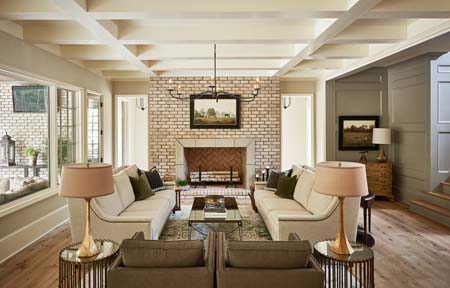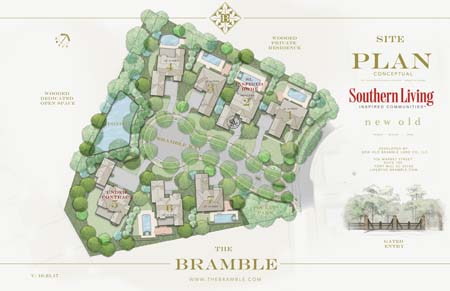 First Southern Living Inspired Community, The Bramble, Opens In Greater Charlotte, NC
Southern Living and New Old, a Charlotte custom home builder and developer, have opened the first Southern Living Inspired Community in the greater Charlotte area, The Bramble. Located in Fort Mill, this exclusive community of seven-handcrafted custom homes offers a retreat into a simpler, richer time, while providing all of the sophistication, innovation and refined opulence of modern luxury living.
Handpicked by the editors of Southern Living, The Bramble embraces a pride of place and best exemplifies new traditions of life in the South. The Bramble's gracious, timeless feel immediately welcomes and fully embraces the Southern Living standard. The wooded setting is serene and cozy, and the neighborhood is graced with a wealth of charming details, including a cobblestone entryway and street lined with copper lanterns. The Bramble's homes are inspired by classic architecture including Farmhouse, Mountain Craftsman, Traditional and European styles. Southern Living has also selected one of the homes to be designated as one of their elite Southern Living Inspired Homes. The home will be open to the public for tours once it is completed.
"Southern Living has very specific requirements for their communities," said Troy Ludemann, co-founder of New Old with Mary Ludemann. "Our unique design style is a perfect fit and we are honored by the designation. Our homes are timeless and our communities are a lifestyle, not just a trend."
_____________________________________________________________________________________________________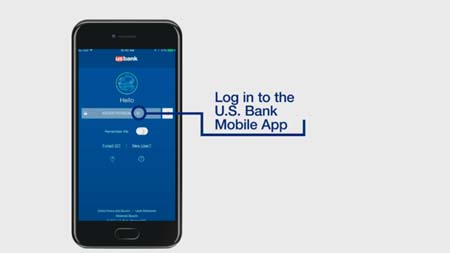 U.S. Bank Adds Opt-in Location Services To Mobile App, Making Life On The Go More Flexible
U.S. Bank has added location services to the U.S. Bank Mobile App, offering U.S. Bank Visa® credit and debit card customers technology that uses their phones' location to help verify whether their mobile devices and credit or debit card are in the same location. By using the mobile device's location in the authorization decision, U.S. Bank can help give consumers the confidence that their transactions will be approved, minimizing disruptions and further reducing the risk of fraud. The bank's easy-to-use mobile app automatically provides consumers with this added layer of convenience and protection. Users will have the ability to opt out of the feature.
"During the holiday season, consumers frequently make large purchases outside of known locations when traveling, and the location services feature gives our customers more control of their card activity, both domestically and internationally," said John Steward, president of the Retail Payment Solutions division of U.S. Bank. "It's one more way our new U.S. Bank Altitude™ Reserve Visa Infinite and other cards can help make their holiday travel experience more relaxing and convenient."
The location services further enhance the bank's mobile app, which helps customers simplify their lives with several financial tools at their fingertips, including the ability to check balances, pay bills, deposit checks and wire money. All U.S. Bank Visa credit and debit cards will be able to use the feature with the U.S. Bank Mobile App, demonstrating U.S. Bank's commitment to exceptional service. The mobile location feature is available for Android and Apple devices. The feature also is available for U.S. Bank's small business cardholders.
_____________________________________________________________________________________________________

FedEx Now Available at More Than 7,500 Walgreens Locations In All 50 States
FedEx Corp. and Walgreen Co. have launched FedEx package pickup and drop-off services now, available at more than 7,500 Walgreens locations in all 50 U.S. states. The milestone comes 10 months after the companies announced a long-term alliance agreement to offer convenient access to FedEx pickup and drop off at thousands of Walgreens locations across the country. The Walgreens rollout is part of the nationwide expansion of FedEx OnSite, a network of retail locations offering FedEx pick up and drop off services, including the ability to hold packages for up to five business days. Customers can redirect packages to a FedEx OnSite location or other FedEx hold locations, including more than 1,800 FedEx Office locations, using FedEx Delivery Manager.
Richard Ashworth, Walgreens president of operations, said, "Our offering with FedEx is another way customers will find our stores even more accessible to meet their needs. It helps our customers by providing a safe and secure delivery option, while making it easy for them to ship returns and other packages through the FedEx networks."
_____________________________________________________________________________________________________
Kroger Reimagines 'Effortless Style' Ahead Of New Our Brands Apparel Label Roll-out
The Kroger Co. has introduced a modern lifestyle apparel brand, built from the ground up to engage consumers in a new way. Launching with children, young men, juniors, men and women, the line will offer active-inspired cuts and materials that move with consumers – clothes to truly live life in, and look good doing it. The brand will be playful, simple, and uplifting, speaking to all those who want to look and live their best. The apparel brand will debut first at Fred Meyer and Kroger Marketplace stores, totaling 300 locations across the country, starting in fall 2018.
"This new brand gives Kroger a chance to inspire and connect with our customers, offering effortless style every day – from elevated basics to fashionable highlights," said Robert Clark, Kroger's senior vice president of merchandising. "This new offering is on-trend, convenient, and right in line with our customers' needs." "This launch of Our Brands fashion will re-invigorate Kroger's apparel line. We will be able to serve our customers across the country the inspiration they are looking for, which translates into an immense opportunity for growth in sales, share, and loyalty," Clark added.
_____________________________________________________________________________________________________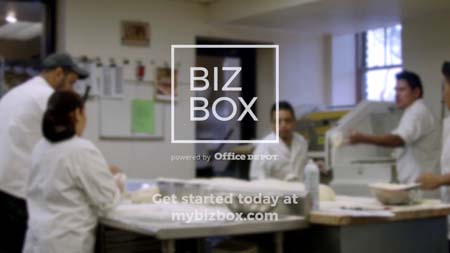 Office Depot Launches BizBox To Help Customers Start, Grow And Succeed
Office Depot, a leading omnichannel provider of business services, products and technology, has launched BizBox (MyBizBox.com). This new business services platform will provide start-ups and small business leaders access to the core services needed to start and grow their businesses through a convenient subscription with monthly services starting at $99. BizBox will simplify business decisions and operations for all small and medium-size businesses. The BizBox platform builds upon Office Depot's previously announced acquisition of CompuCom Systems, Inc. and is an important part of the company's strategic transformation from a traditional office products retailer to a broader business services platform. Whether navigating the waters of payroll and HR or embarking on a first-time digital campaign, BizBox members will have access to experts who help identify services suited to their unique needs, better streamlining operations and freeing up valuable time to focus on the real business of innovation and growth. The BizBox platform will be enhanced with new features and services based on customer feedback and demand, including introduction into retail stores.
"Office Depot has been a partner and resource for small business owners since 1986. We have the ability to reach nine million small business customers through our touch points around the country.
Uniting this deep expertise with the world-class IT services of CompuCom will help solve customer problems in a way few others are doing right now," said Gerry Smith, chief executive officer for Office Depot, Inc. "The BizBox platform is an essential element of our commitment to innovation. We are energized to expand a business ecosystem of services, products and technology that builds on our legacy of helping small business owners succeed in a modern economy."
_____________________________________________________________________________________________________
RNR Tire Express Hits Major Growth Milestone With Opening Of 100th Store
After opening one new location every month for the past 30 months, RNR Tire Express (RNR), the fastest-growing tire and custom wheel franchise in the nation, has opened its 100th location in Sarasota, Florida. Responding to consumer's demands for a flexible pay-as-you-go model, the announcement signifies a new company milestone for the fast-growing quality tires and custom wheels concept.
"This is a really exciting time in our brand's history, as we are entering new markets and opening stores at a record pace," said RNR Tire Express Founder and President Larry Sutton. "RNR continues to succeed and grow as people seek more affordable options when it comes to quality tires and wheels; due to the demand for our pay-as-you-go model we plan to add an additional 16 stores to our roster before the end of the year."
Fueled by passion, with over 45 years' of rent-to-own experience and extensive knowledge of the tire and custom wheel industry, RNR looks to continue its expansion across the county. With a corporate culture that allows franchisees to have a high degree of entrepreneurial freedom and a proven record of same-store revenue growth of 20 percent for three consecutive years, the brand is seeking additional qualified multi-unit franchisees in New York, Pennsylvania, West Virginia, Utah, Oregon and Idaho, among other states.
_____________________________________________________________________________________________________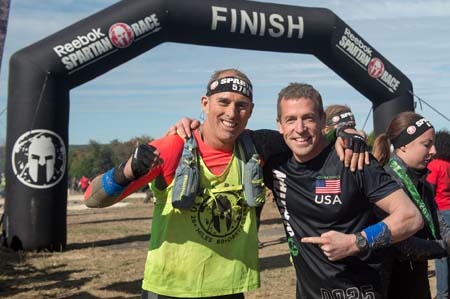 Spartan And 24 Hour Fitness Forge National Partnership, Empowering Individuals To Live Fit, Healthy Lives
24 Hour Fitness, a leading health club industry pioneer, has entered into a multi-year fully integrated partnership with Spartan, the world's largest obstacle race (OCR) and endurance brand, becoming an official sponsor and training gym for 26 Spartan events throughout the U.S. As part of the partnership, 24 Hour Fitness will offer its members Spartan's signature "SGX" small group training program, and provide certification to fitness professionals at more than 420 of its health clubs across the country who will be identified as "SGX Coaches." 24 Hour Fitness will also have an onsite interactive presence at the select Spartan events. Spartan has more than one million annual participants across 200 races in more than 30 countries.
Bringing the grit of Spartan's OCR events into 24 Hour Fitness® facilities, "SGX" is a scientifically supported solution to help people of all fitness abilities to physically and mentally prepare for a race and the activity of everyday life. The program builds overall athleticism, endurance, strength, and mental preparation. With the support of fitness professionals and technical instruction, participants learn how to push past their limits, condition the body and conquer the challenging Spartan event course. The 24 Hour Fitness SGX certified fitness professionals will be trained by Spartan's team of experts and will offer members personal and group training options. In addition to offering "SGX" training in 24 Hour Fitness clubs, training options will also be offered through 24GO™ the 24 Hour Fitness digital fitness experience, as well as 24Life magazine. The brand will also activate the partnership at Spartan race and workout events across the country, bringing its certified coaches to the start-line, providing pre-race warm-ups, along with guidance to competitors.
"We're grateful for the strong relationship we have with our members as they advance along their individual fitness journeys," said Allison Steele, Sr. Marketing Manager, Partnerships & Media, 24 Hour Fitness. "The Spartan partnership is a terrific extension of our commitment to creating a rich member experience, both inside and outside of our clubs."
"Spartan and 24 Hour Fitness share a passion for creating community and empowering individuals to lead healthier lives, so a collaboration between the two industry leaders is only natural," said Spartan Founder and CEO Joe De Sena.
_____________________________________________________________________________________________________

Bayer Launches hydraSense® Drug-free Children's Nasal Care Line
The makers of hydraSense® have introduced the hydraSense® daily nasal care line to the U.S. market, offering soothing, drug-free saline nasal care solutions for infants and children six months of age and older. hydraSense® hydrates and soothes dry and uncomfortable nasal passages and can be used along with oral cold or allergy OTC medications. The drug-free children's daily nasal care line consists of preservative free, ready-to-use products including hydraSense® Ultra-Gentle Nasal Mist, hydraSense® Nasal Care Single-Use Vials and hydraSenseTM Soft Comfort Tip Nasal Aspirator.
_____________________________________________________________________________________________________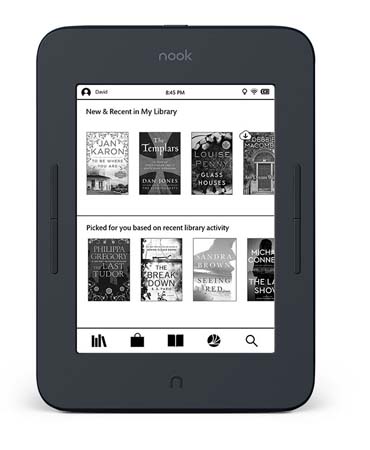 Barnes & Noble Introduces Newest NOOK GlowLight
Barnes & Noble, the world's largest bookseller and a leading retailer of content, digital media and educational products, has launched the new NOOK GlowLight 3, the Company's first device with enhanced front light technology. This innovation allows users to read with a cool white light during the day, then manually or automatically switch to an "Auto Night Mode," providing a warmer orange tone for perfect bedtime reading.
"We're so excited to launch this new NOOK for the holiday season because it's designed with the Barnes & Noble reader in mind. We listened to our customers and incorporated their most requested features including night mode and page turn buttons," said Fred Argir, Chief Digital Officer at Barnes & Noble. "NOOK GlowLight 3 offers our best ever reading experience and we invite customers to visit their local Barnes & Noble store or BN.com/NOOK to learn more about this beautifully designed device that makes the perfect gift for themselves or anyone who loves to read."
_____________________________________________________________________________________________________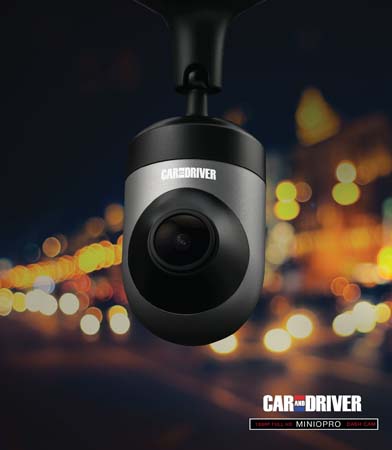 Car And Driver Introduce Leading-Edge Dash-Cam Line At Best Buy
Car and Driver, the world's largest automotive enthusiast magazine, has launched an innovative new dashcam line available exclusively at Best Buy. The Car and Driver MinioPro is one of the smallest and most-advanced dashcams on the market today, featuring 1080P video capture, auto recording, a microSD drive with up to 64GB card capacity and a GPS antenna. While dash cams are often used to document time spent on the track, they also are increasingly essential as electronic evidence resolving disputes stemming from road incidents.
"The Car and Driver MinioPro comes from a trusted source of automotive excellence and is hitting shelves at Best Buy just before the winter driving season, making them the perfect holiday gift for anyone who drives in less-than-ideal conditions," said Steve Ross, vice president, global chief licensing director for Hearst Magazines Brand Development.
_____________________________________________________________________________________________________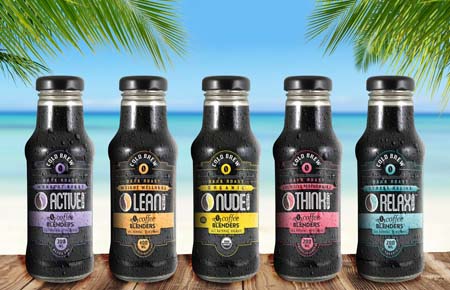 NuZee Launches Functional Cold Brew Coffee Line
NuZee, a good-for-you company focused on building beverage brands that offer functional and nutritional benefits, has launched its ready-to-drink (RTD) gourmet, functional, cold brew coffee line. The company is providing Direct Store Delivery (DSD) of its RTD cold brew line in a Coffee Blenders-branded fleet of refrigerated trucks to ensure optimal freshness and flavor for the consumer. The product will initially be available at independent retailers and convenience stores throughout southern California, with a national roll-out over the next 6-12 months. Available in 10 oz. glass bottles (12 per case), Coffee Blenders' line of RTD cold brew blends 100% Arabica dark roast Honduran coffee has clinically supported nutraceuticals designed to provide health benefits. The first-ever commercially available beverage of its kind, the Coffee Blenders cold brew line will be sold in the following varieties: Lean Cup® (for weight loss); Think Cup® (for cognitive performance); Relax Cup® (for stress reduction); and Nude Cup® (100% Arabica coffee with no function). Coffee Blenders cold brew functional coffee line is steeped for 12 hours, creating a distinctively sweeter, smoother, and less acidic taste experience.
_____________________________________________________________________________________________________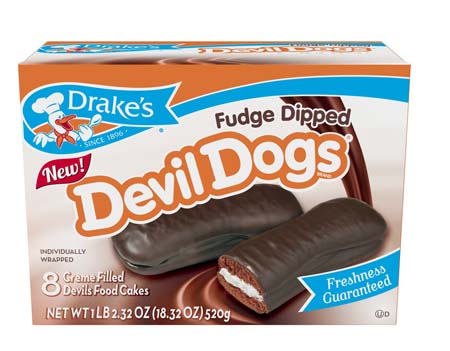 Drake's Introduces Fudge Dipped Devil Dogs
McKee Foods is introducing Drake's Fudge Dipped Devil Dogs. The original Drake's® Devil Dogs, are two classic, fun-shaped devil's food cakes, sandwiched around an abundance of rich, Drake's vanilla-flavored creme, which were first introduced in 1926. The new Drake's Fudge Dipped Devil Dogs® will be available in supermarkets, supercenters, value retailers and convenience stores throughout the Eastern U.S.
"How do you improve on a consumer favorite with over nine decades of deliciousness? asked Chip Stenberg, Drake's associate brand manager. "Dip it in fudge, of course."
_____________________________________________________________________________________________________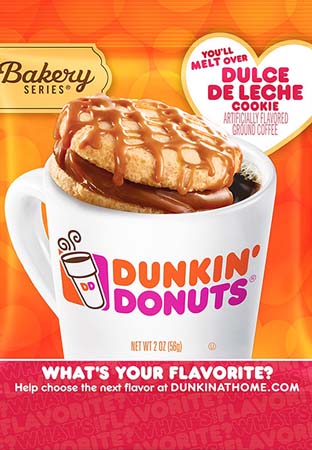 Dunkin' Donuts® Coffee Debuts Dulce De Leche Cookie Flavored Coffee
Dunkin' Donuts® Coffee at Home has launched Dulce De Leche Cookie flavored coffee as the newest addition to the Dunkin' Donuts Bakery Series® coffee lineup.
"Dulce De Leche Cookie flavored coffee is the perfect addition to our Dunkin' Donuts Bakery Series lineup and we couldn't be happier that it was selected by our fans," said Maribeth Burns, Vice President, Corporate Communications, The J.M. Smucker Company. "This promotion is part of our ongoing commitment to innovate and identify ways that we can continue to deliver a variety of formats, blends, and flavors of coffee that can be enjoyed easily at home."
Dunkin' Donuts Bakery Series coffee is available at local grocers. Dulce De Leche Cookie flavored coffee joins other delicious Bakery Series varieties, including Caramel Coffee Cake Flavored Coffee, Chocolate Glazed Donut Flavored Coffee, Cinnamon Coffee Roll Flavored Coffee, and Vanilla Cupcake Flavored Coffee.
_____________________________________________________________________________________________________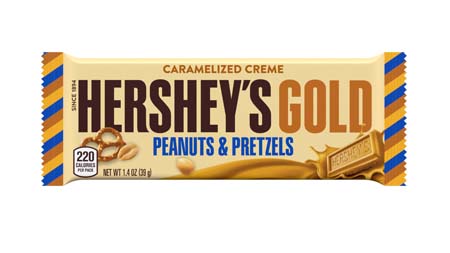 Hershey's Gold Bars Launch Prior To 2018 Olympic Winter Games
The Hershey Company has launched Hershey's Gold bars, the fourth flavor in the history of the iconic brand. The new bars are a caramelized creme that feature salty peanut and pretzel bits to give consumers a sweet, buttery taste that is topped off with a creamy and crunchy finish.
"The buttery, sweet taste of Hershey's Gold bars provides an entirely new way for consumers to enjoy our brand," said Melinda Lewis, senior director/general manager, Hershey's Franchise at The Hershey Company. "We use a proprietary cooking process to transform the white creme into a golden bar by caramelizing the creme, which helps maintain a sweet, creamy taste. The launch of Hershey's Gold will introduce Americans to a new flavor and a new experience unlike any others before."
The new product launch syncs up with the official 100 Day countdown to the PyeongChang 2018 Olympic Winter Games, but will be a permanent addition to the Hershey's line-up. In support of the Hershey's Gold bars launch, and as a partner of Team USA, Hershey's brand proudly welcomes Apolo Ohno, two-time Olympic Gold medalist and the most decorated American Winter Olympic athlete of all time, and Rico Roman, 2014 Paralympic Winter Games Gold medalist, Army Veteran and 2018 Paralympic Hopeful, to its athlete roster of brand ambassadors. In the lead up to, and during the Olympic and Paralympic Winter Games, both Ohno and Roman will serve as Team Hershey's athletes and inspire consumers nationwide to embrace the Olympic and Paralympic spirit with the new Hershey's Gold bars. In addition, Simone Biles, five-time Olympic medalist, who joined Team Hershey's in advance of the Rio 2016 Olympic Games, will help debut and celebrate the new flavor. The development of the new product stemmed from consumer demand for new ways to experience the iconic brand. Trends also show the rising popularity of crunchy multi-textured candy. With Hershey's Gold bars, the company recognized that consumers favor a complex combination of ingredients, which led to the unique variation of sweet and salty, crunchy and creamy. Starting Dec. 1, fans can purchase Hershey's Gold bars in retailers nationwide and start cheering on Team USA in advance of the PyeongChang 2018 Olympic and Paralympic Winter Games.
_____________________________________________________________________________________________________

Grand Havana And Miami Club Rum Launch Cuban Coffee Infused Rum Liquor
Grand Havana Coffee, a Miami-based specialty coffee retailer and wholesaler, and Miami Club Rum have formed a three-year collaboration to launch "Cuban Coffee Infused Rum," starting with the development of a batch of limited edition Miami Club Rum and Grand Havana infused coffee cocktail. As part of the brand's strategy, Miami Club Rum worked with Grand Havana to ignite "Cuban Coffee Infused Rum," a concept with a conversational movement of taste between rum and Cuban coffee, a supreme blend by Luis Bustelo, Master Blender and COO, Grand Havana Coffee, to bring fans of different genres together.
Bustelo, said, "We are proud of our final product; the blending process and working with Matt Malone was one of the highlights of my long coffee career. This is a true testament of two great brands coming together to do something magnificent."
_____________________________________________________________________________________________________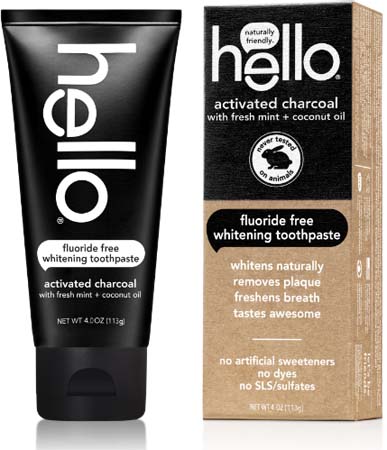 Hello Products Introduces New Activated Charcoal Fluoride Free Whitening Toothpaste
Hello Products has added its latest innovation to its line of fluoride and fluoride free toothpastes for adults and children, new Activated Charcoal Fluoride Free Whitening Toothpaste. The black paste is thoughtfully formulated with activated charcoal made from sustainable bamboo, which has incredible whitening properties to remove surface stains. If that weren't enough, it also soothes with coconut oil, and freshens breath with fresh mint. It whitens naturally, polishes teeth, helps brush away plaque, and is free of dyes, SLS/sulfates, artificial sweeteners and flavors, microbeads, triclosan and gluten.
"Our mission is to bring affordable, responsibly sourced and thoughtfully designed products to everyone, and we're fired up to welcome the new Activated Charcoal Fluoride Free Whitening Toothpaste into the hello family of products," said Craig Dubitsky, founder of Hello Products.
_____________________________________________________________________________________________________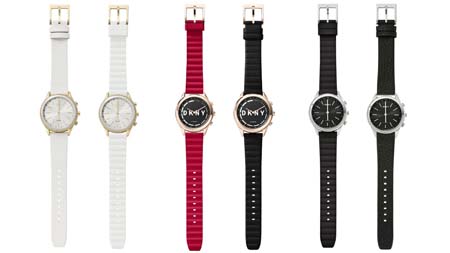 DKNY's First-ever Smartwatch, DKNY MINUTE Introduced
DKNY has launched its first ever line of wearables, DKNY MINUTE hybrid smartwatches. A dynamic synthesis of style and tech links the latest hybrid smartwatch technology with a classic DKNY watch style for the always-connected modern woman's wardrobe. It's the watch that keeps women in check and on track with smartphone notifications, activity tracking and features that allow them to control their music, ring their phone, or take a picture with the push of a button. Merging desirable designs with creative functionality for the DKNY woman on-the-go, DKNY MINUTE hybrid smartwatches are available in three distinct looks.
_____________________________________________________________________________________________________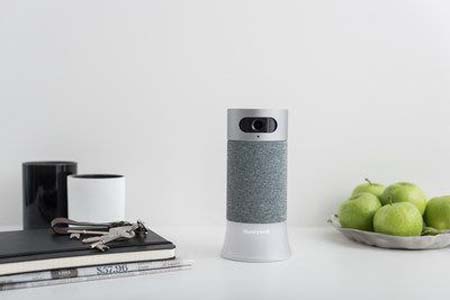 Honeywell Introduces All-In-One, Self-Monitored Smart Home Security System
Honeywell, a leading Connected Home solutions provider, is introducing the Honeywell Smart Home Security System, a self-installed, all-in-one security solution that is simple to set up and allows consumers to be aware of what's happening in and around their homes. This self-monitored system features Amazon Alexa, and can be upgraded and customized with accessories to fit your specific needs for the comfort and security of your home. The heart of the Honeywell Smart Home Security System is a camera base station with an integrated 1080p HD camera and 145-degree viewing that will incorporate facial recognition with push notifications so you can know when your child has arrived home safely from school. The camera base station is completely integrated with the Alexa Voice Service, a high-quality speaker and microphone. Easy to install out of the box, the system can be controlled through an app, your voice, and other optional devices.
"More than 150 million homeowners already trust Honeywell with their safety, comfort and security," said Michael Flink, president, Honeywell Security and Fire. "Right out of the box and enabled by Amazon Alexa, our system allows customers to keep an eye on what's happening in and around their homes. As is the case with all of Honeywell's Connected Home offerings, the system can be enabled by location-based geofencing, which means it knows when you are at home or away."
_____________________________________________________________________________________________________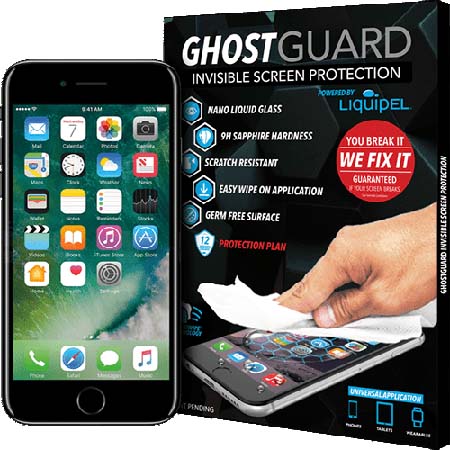 Liquipel Launches 'GHOSTGUARD®,' Featuring Nanotechnology
Liquipel has introduced GHOSTGUARD®, the first invisible screen protector that comes with a "YOU BREAK IT, WE FIX IT" product guarantee, featuring their award-winning, patent-pending nanotechnology. When applied to a glass screen, Liquipel's GHOSTGUARD® bonds with the glass to create a 9H hardness scratch-resistant surface. Liquipel's Ghostguard uses Nanotechnology to protect your screen against scratches without using a screen protector. The "YOU BREAK IT, WE FIX IT" product guarantee gives customers peace of mind that if their screen breaks, Liquipel will stand behind their product and pay up to $100 to repair the device. GHOSTGUARD® is now available in the U.S. at Sam's Club locations.
"Here at Liquipel, we are looking for ways to protect our customers phones' without changing the appearance. We believe in still having protection, but without the bulky cases changing the look and feel of the sleek device. Also, we know our customers have very busy lifestyles so we wanted to come out with a product with a quick and easy application," said Sam Winkler, Liquipel CEO. This product was designed by Liquipel to accommodate the trends being set by the new age mobile electronics such as curved screens, full glass enclosures, and wearable watches, that require protection that is adaptable, durable, and easy to use."
_____________________________________________________________________________________________________
New Nancy's Petite Stuffed Bagels Launch
New NANCY'S Petite Stuffed Bagels, are officially on grocery store shelves nationwide, making exceptional home entertaining easier and more delicious than ever. Inspired by the real life ultimate hostess turned baker, Nancy Mueller of San Francisco, NANCY'S Petite Stuffed Bagels are freshly baked bagels, made with deliciously creamy PHILADELPHIA, ready to serve and enjoy in minutes. Now available on shelves nationwide, Nancy's Petite Stuffed Bagels are available in four delicious flavors including: Original: NANCY'S Petite Stuffed Original Bagels are made with PHILADELPHIA Cream Cheese in a plain bagel; Jalapeno: Create a pop of flavor excitement anytime with NANCY'S Petite Stuffed Jalapeno Bagels made with PHILADELPHIA Cream Cheese blended with jalapenos in an asiago herb bagel.
Apple Cinnamon: Embrace the holiday season with NANCY'S Petite Stuffed Apple Cinnamon Bagels made with PHILADELPHIA Cream Cheese blended with apples and cinnamon in a cinnamon sugar bagel. Pumpkin: Enjoy a fall flavor favorite with NANCY'S Petite Pumpkin Stuffed Bagels made with PHILADELPHIA Cream Cheese blended with pumpkin puree in a pumpkin spice bagel, available exclusively at Walmart.
_____________________________________________________________________________________________________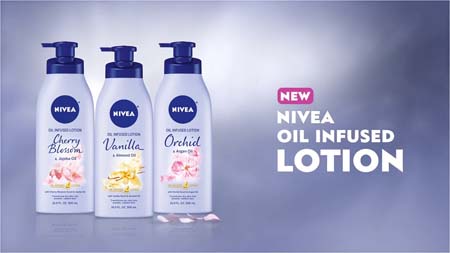 New NIVEA® Oil Infused Lotions Introduced
NIVEA®, the world's number one skincare brand, has launched NIVEA® Oil Infused Lotion, the brand's newest indulgent skincare experience. The product embodies the perfect blend of caring oils and fast-absorbing lotion to create a unique formula that is available in three delicate scent-nourishing oil combinations including Vanilla with Almond Oil, Cherry Blossom with Jojoba Oil and Orchid with Argan Oil. The new NIVEA® Oil Infused Lotions combine nourishing, natural oils to help keep the skin moisturized and irresistibly soft for up to 24 hours without leaving any sticky feel.
"Like so many people, we've heard from our consumers that their lives are incredibly fast-paced and that it is hard to take a moment for themselves. We developed our newest NIVEA® Oil Infused Lotion with the intention of giving our consumers a chance to experience this new innovative, fast-absorbing formula without taking any additional time out of their already busy days to get the moisture they need to maintain soft and nourished skin," said Jennifer Van Aken, Director Marketing USA of NIVEA®. "We are excited to offer this entirely new indulgent product that provides deep moisture for over 24 hours without feeling greasy."
_____________________________________________________________________________________________________
NutriGold Introduces Complete Line Of Plant-Based Whole-Food Multivitamins
NutriGold®, an industry leader in certified organic and Non-GMO verified supplements, has introduced a complete line of plant-based whole-food multis – Multi Gold™. Multi Gold™'s easy-to-swallow capsules are USDA certified organic, Non-GMO Project verified, vegan and kosher certified, verified allergen-free, and contain NO chemical additives, preservatives, fillers, binders, or coatings. It is a true clean-label organic multivitamin line that people can feel great about taking each day.
"Our goal was to offer our customers a complete line of certified organic whole-food multis with vitamins and minerals sourced from real fruits, berries, vegetables, and herbs. Avoiding the use of commonly-used hard tablets to make such clean-label plant-sourced multivitamin supplements with industry-defining quality standards that consumers expect from NutriGold was extremely challenging," said Priya Khan, co-founder and CEO of NutriGold.
_____________________________________________________________________________________________________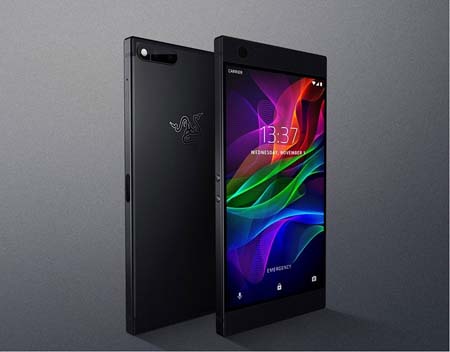 The Razer Phone Introduced With 120 Hz UltraMotion™ Screen
Razer has unveiled the Razer Phone, an Android smartphone with groundbreaking audiovisual technologies and processing muscle that takes personal entertainment to the next level. The first device from Razer's mobile division, the Razer Phone comes with a phenomenal display, cinematic audio and enough power to last a user all day, all in the palm of his or her hand. The Razer Phone is equipped with the world's first 120 Hz UltraMotion™ display that delivers the fastest refresh rates and smoothest graphics among today's smartphones. UltraMotion's adaptive refresh technology synchronizes the GPU and display to remove image tearing or lag while driving efficient power usage.
The 5.72-inch display – a Quad HD IGZO LCD – delivers vibrant and sharp images with a wide color gamut. The Razer Phone is powered by Dolby Atmos® technology to provide true cinematic audio via front-firing speakers with dual dedicated amplifiers.
Razer is proud to partner with the world's top gaming companies, including Tencent® and Square Enix®, to bring the best gaming experiences to mobile and take full advantage of the Razer Phone's extraordinary features. Mobile games are being optimized by partners for Razer Phone's UltraMotion display with frame rates of up to 120 frames per second.
_____________________________________________________________________________________________________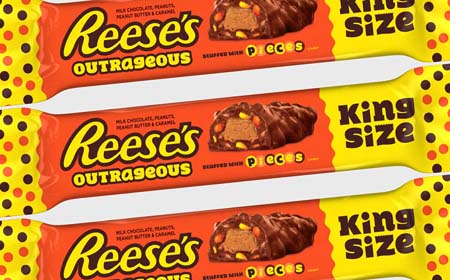 Reese's Plans Launch Of Outrageous Bars
Reese's is unveiling its latest and greatest innovation, Reese's Outrageous Bars. Reese's Outrageous Bars explode with texture and flavor, complete with caramel and crunchy Reese's Pieces candy surrounding creamy peanut butter and covered in smooth milk chocolate. The new Reese's Outrageous Bars will be available nationwide beginning in May 2018.
_____________________________________________________________________________________________________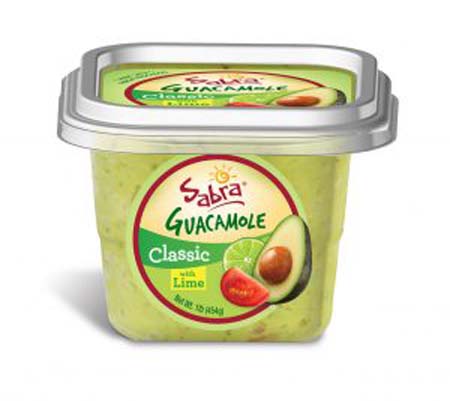 Sabra Launches New Classic Guacamole With Lime
Sabra Dipping Company is introducing a new variety, Classic Guacamole with Lime, to its line of guacamole products. Sabra's recipe for this classic with a twist starts with a chunky, flavorful recipe made with fresh Haas avocados for a homemade taste, and then adds a strong burst of lime. The new variety is available in a 1 lb (16oz) size re-closeable container. Classic Guacamole with Lime is available in the deli section of grocery stores and supermarkets nationwide.
"This new variety is really taking guacamole to the next level for guac lovers," said Eugenio Perrier, CMO at Sabra. "The new product not only has a delicious lime taste, but a new re-closable package that will help the guacamole stay green for a longer period of time."
_____________________________________________________________________________________________________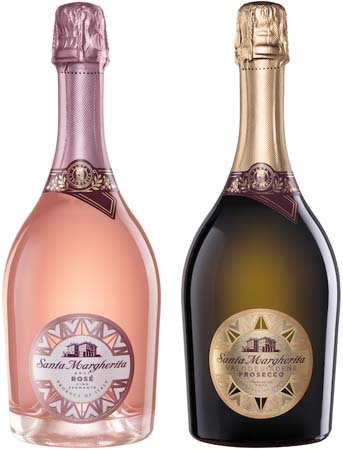 Santa Margherita USA Releases Three Italian Sparklers
National Italian wine importer, Santa Margherita USA Inc., has released three sparkling wines. Two bottlings, their Santa Margherita Prosecco Superiore Brut DOCG, and Santa Margherita Sparkling Rosé, re-enter the marketplace with a redesigned bottle, label and communications campaign, "Uncork Extraordinary". Their third, Santa Margherita "Rive di Refrontolo" Prosecco Superiore DOCG, a small production, single vineyard 2016 vintage, will debut for the first time in the United States. Santa Margherita's winemaking tradition has a long-standing history in the production of sparkling wine, having made Prosecco in the Conegliano Valdobbiadene region since 1952, prior to even the region's official DOCG classification in 1969. The impetus behind the label and bottle relaunch was the winery's desire to highlight both the company's proud history as a longtime Italian sparkling wine producer, and also give the wines a contemporary style, more recognizable to today's Santa Margherita consumer. Not only was a custom label designed, but a proprietary bottle, from a hand-crafted mold, was produced at the company's own glassworks factory. The front label's decorative seal is reminiscent of the iconic mosaic tiles found throughout Venice and Italy, a nod to the company's origin and wine's provenance, while the family crest, embossed on a cigar-band style label, wraps around the neck of the bottle, in homage to Santa Margherita founder Gaetano Marzotto.
"In the wine industry's competitive global landscape, it's not enough to hope that the wine speaks for itself," said Mark Lyle, Vice President of Marketing, Santa Margherita USA Inc."Santa Margherita has an 82 year old history of crafting a variety of exceptional Italian wines, and that lineage wasn't being fully shared. By incorporating a bolder, more dynamic look closer to our Italian roots, the new packaging is both appealing and recognizable to the consumer, while retaining the sophistication, luxury and style befitting the high quality of wine inside."
_____________________________________________________________________________________________________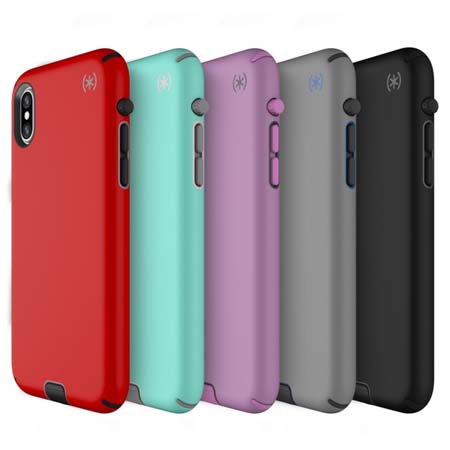 Speck Releases Presidio SPORT, Smartphone Case For Fitness Enthusiasts, At Best Buy
Speck has launched Presidio SPORT, the ultimate smartphone case for fitness enthusiasts, now available exclusively at Best Buy. It is designed to truly meet the needs of any athlete, adventurer or gym-goer, with 10-foot drop protection, 360-degree port protection from sweat and dirt, an antimicrobial exterior and a grippy texture for a secure hold. Presidio SPORT is made with IMPACTIUM™, a dynamic rubber that absorbs 52 percent more shock than standard TPE rubber. The IMPACTIUM Shock Barrier lines the inside perimeter of the case, compressing on impact to shield the device from 10-foot drops, making it even more protective than military-grade drop-tested cases. Speck took Presidio SPORT to the next level to address the needs of a rapidly-growing fitness community. It is designed top to bottom with an active user in mind with features that address protection, function and even hygiene.
_____________________________________________________________________________________________________
Zicam® Adds Medicated Fruit Drops To Product Line-up
Zicam®, a leading provider of over-the-counter homeopathic cold shortening, allergy relief and allopathic nasal congestion products, has launched ZICAM® Cold Remedy Medicated Fruit Drops. Offered in an assortment of fruity flavors, these delicious, soft, chewable drops will help consumers shorten the length of their cold when taken at the first sign of symptoms. The tasty drops, made from a unique formula that shortens a cold when taken at the first sign, will most definitely become a fan-favorite this cold season. Unlike other cold medicines, ZICAM® Cold Remedy products do not simply mask symptoms; they shorten colds so consumers can get back to what matters most to them, faster. ZICAM® Cold Remedy Medicated Fruit drops are non-drowsy and non-habit forming. Each container holds 25 fruit drops, and can be found at major retailers nationwide. "We recognize that consumers are looking for more choices in form and flavor when in the cold aisle, so we are always innovating new ways to shorten colds," said Lori Norian, VP of Marketing at Zicam®.
_____________________________________________________________________________________________________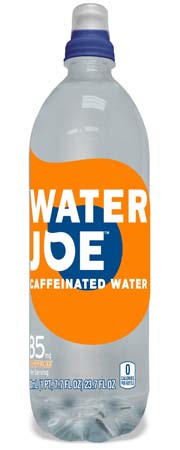 Premium Waters Introduces Water Joe, A Caffeinated Bottled Water Product
Minnesota-based Premium Waters, purveyors of multiple bottled water brands, is rolling out distribution of a 700 mL package size of Water Joe, a caffeinated bottled water. Water Joe is the first water of its kind in the $13 billion U.S. bottled water market. The product is premium purified water infused with caffeine and has no artificial sweeteners, flavors, colors, sugar, sodium or calories. Water Joe is also tasteless, vegan, carb- and gluten-free.
Consumers are seeking out more health-conscious bottled beverage options without artificial ingredients, sweeteners or sugars. Water Joe's formulation of only water plus caffeine is the perfect pick-me-up for athletes, students, people on the go and health-conscious consumers. The 700 mL bottle of Water Joe has 85 mg of caffeine, the equivalent of a small cup of coffee or a 20 oz. soft drink. The product also comes in a 20 oz. size with 70 mg of caffeine or a one liter option with 120 mg of caffeine per bottle.
"Water Joe is a great alternative for anyone looking to replace expensive energy drinks, cut down their sugar intake in beverages or live a healthier lifestyle. It's just water-with a kick," said JD Seger, brand manager of Water Joe.
_____________________________________________________________________________________________________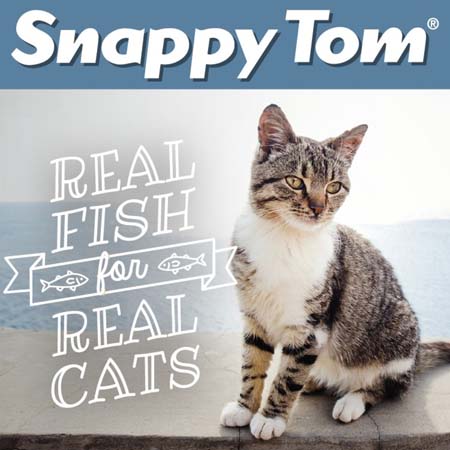 Australian Cat Care Brand Snappy Tom Expands To U.S.
Australian cat care brand Snappy Tom has launched its brand of cat food including a new high protein option in the U.S. Snappy Tom has long been able to offer something few other brands can – all natural human grade cat food that's made with real fish and meats. Because of their success in Australia and concern that North American brands lacked the vitamins and minerals cats truly needed, they made a move to Canada just a few years ago. With that move came great success, and now the brand is ready to challenge the market in the United States. The new formula includes absolutely no grain or byproducts. As with all Snappy Tom products, there are no artificial ingredients or colors either. It's a high-protein option that was designed to help cats of all ages reach their daily nutritional targets.
"Pet owners are looking for companies that are formulated to address the problems with pet food today. They're looking for natural products with clean labels and whole food ingredients. At Snappy Tom, that's always been part of the equation, and we're excited to launch a brand-new formula for U.S. cat owners," said Jack Tan, President.
_____________________________________________________________________________________________________
Versa Standing Desk Now Available At Office Depot
Versa Products is partnering with Office Depot to offer an adaptable desktop riser that can convert almost any conventional desk into a standing desk. The VersaDesk Power Pro Series has an electric-lift motor which is what sets it apart from its competitors – this technology allows the user to seamlessly move from a seated to standing position at the push of a button while at a conventional desk. The height can be adjusted to anywhere from 0 to 20 inches and this desktop riser can support up to 80 lbs. The proprietary design allows users to customize their workspace with add-on accessories like adjustable single and dual monitor arms that can be arranged in nine different ways, tablet holders, and laptop attachments.
"We're excited to announce that we've partnered up with Office Depot to offer one of our signature products both in stores and online," said Versa Products CEO Chris Laudadio. "Adding an in-store experience at brick-and-mortar stores where customers can actively interact with our products is a part of the company vision, and this can be achieved by partnering with major retailers like Office Depot and Staples."
_____________________________________________________________________________________________________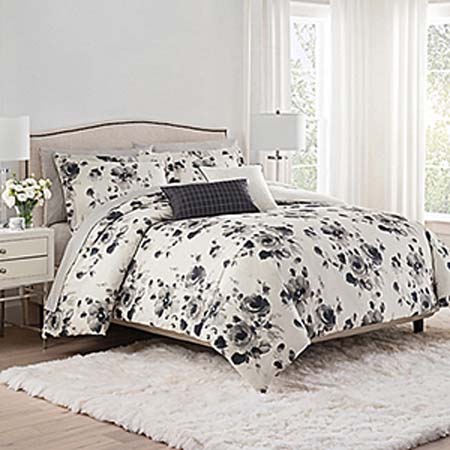 Xcel Brands Expands The Isaac Mizrahi Brand Across Home, Fashion And Beauty Categories
Xcel Brands has expanded the Isaac Mizrahi brand with three launches across the home, fashion and beauty categories, extending the Mizrahi portfolio in both reach and diversification. Debuting exclusively at Bed Bath & Beyond® is a collection of stylish bedding from Isaac Mizrahi Home, developed in partnership with Royal Heritage Home, a leading textile company. The collection features three chic bedding sets in colorful floral, black and white floral, and polka dot, complemented by a selection of decorative accent pillows for a curated Mizrahi interior. The highly successful IMNYC Isaac Mizrahi apparel and accessories collection, epitomizing timeless cosmopolitan style, has now expanded to Dillard's, in addition to its popular presence at Lord & Taylor in the U.S. and Hudson's Bay in Canada. The collection offers contemporary daywear and career wear for the confident woman who does it all, featuring wardrobe essentials in black and white, signature Isaac prints, and bright color. October also marks the launch of Isaac Mizrahi L?ves Revlon. This collaboration puts the fun in functionality with the debut of a nine-piece limited edition beauty tools collection, including manicure essentials, eyelash curler, eyebrow tweezers and a chic compact. These fashionable tools feature Mizrahi's signature stripes, polka dots, gingham, and a bold floral from his archive. The collaboration will continue with a second set of beauty tools in 2018.
_____________________________________________________________________________________________________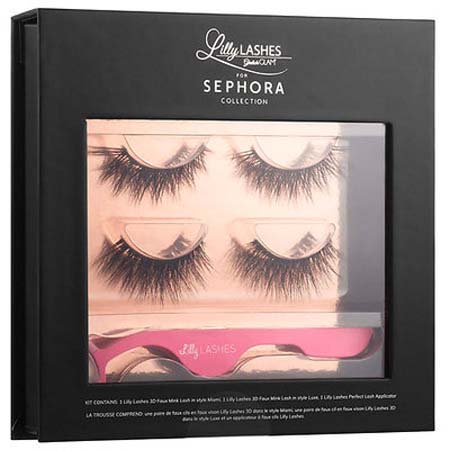 Lilly Lashes Launches Exclusive 'Lilly Lashes For Sephora Collection'
Lilly Lashes is expanding its Luxury Lash Line through a new collaboration with beauty giant Sephora. Founded in 2013 by BRAVO TV star Lilly Ghalichi, Lilly Lashes has revolutionized the world of false lashes by creating "3D Lashes." The product quickly become the buzz of Hollywood-glam and a red carpet staple for starlets like Rihanna, Paris Hilton, Lady Gaga, Chrissy Tigen, and Nicki Minaj. These highly coveted glam lashes will now be accessible to the every-day glam girl at Sephora. The first Lilly Lashes x Sephora Collection offering is the Limited Edition "Perfect Pair Lash Kit." In January 2018, Lilly Lashes will expand with a range of Sephora Collection lash products that will be available in all Sephora locations throughout USA and Canada.
_____________________________________________________________________________________________________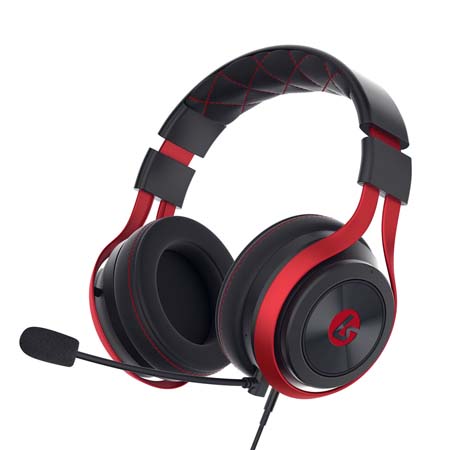 LucidSound® Redefines eSport Audio With LS25 eSports Gaming Headset For PC And Console
LucidSound®, one of the fastest growing brands in gaming audio, is shipping the LS25 eSports Gaming Headset to retail. The LS25 has been developed to appeal to the eSports and competitive PC gaming community, concentrating on the features essential to provide superior performance during tournament play. The new LS25 has been developed for the eSports and competitive PC gaming community, concentrating on the features essential to provide superior performance during tournament play.
"eSports players need the best equipment to compete at tournament level. That's why we have been working with eSports teams to deliver the best possible product in the LS25," said Chris Von Huben, CEO of LucidSound. "The LS25 is engineered to win with an uncompromising commitment to quality and a focus on the core features players are looking for in an eSports headset."
_____________________________________________________________________________________________________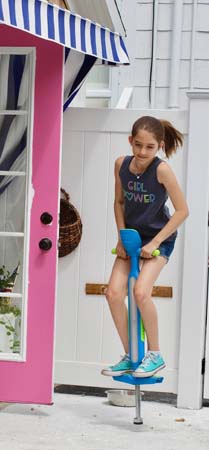 Flybar, The Original Pogo Stick Company, Launches ipogo jr.
Flybar, Inc., the fast-growing sporting toys company, has officially launched the ipogo jr., the first pogo stick that not only counts jumps and lights up but also talks, motivating kids to keep jumping. With Flybar's 100-year anniversary approaching in 2018, the ipogo jr. has brought pogo sticks into the 21st century. The ipogo jr. is ergonomically designed for kids aged 5-plus (max. weight of 80 lbs.). When the power button on the console is turned on, ipogo jr. introduces itself and readies itself for pogo fun. The ipogo jr. will also count jumps, and offer encouragement. The patented light board tracks the jumps as well. The ipogo jr. will announce when key milestones are achieved on the way to becoming a "Record Breaker Flybar Champion" at 999 jumps!
"The ipogo jr. has been in the works for some time and we are so excited to finally get it into kid's hands. The initial response has been so positive and we are happy to be attracting a new young generation of pogoers," said Stalyn Freile, Director of Marketing at Flybar, Inc.
_____________________________________________________________________________________________________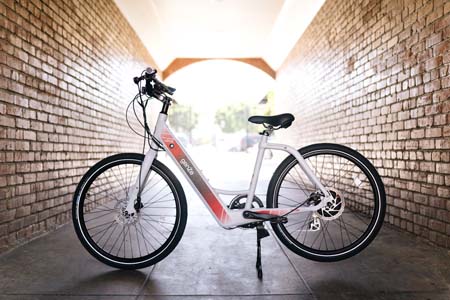 GenZe Introduces New Traffic Solution With Smart, Connected Electric Bicycles
Silicon Valley-based GenZe is introducing the 200-Series e-Bike as the latest development in GenZe's commitment to revolutionizing personal transportation. The new lightweight models with integrated battery and LCD display boast a range of innovative tech features not typically found on any two-wheel vehicle – especially a bicycle. These electric bikes aim to offer a viable alternative to cars in densely-populated areas, delivering the performance, comfort and interactive benefits that consumers demand in a commuting vehicle. Uniquely, the 200-series models feature the ability to connect wirelessly via Bluetooth to a GenZe companion smartphone app. This allows riders to measure their physical effort level while pedaling, map distances covered, plan riding routes and even connect with other users to track and gamify performance. In most U.S. cities, e-Bikes can go anywhere a conventional bicycle can go, including shared lanes, cycling paths and other dedicated bikeways. Since GenZe e-Bikes are also designed to be taken on public transportation, they also offer a convenient long-distance solution for commuters who need to cover the "first mile / last mile" of their trip.
"Living with daily gridlock has unfortunately become the norm for many people," said Tom Valasek, chief marketing officer for GenZe. "e-Bikes are the perfect solution to easily get around town – and they can even be your main vehicle – but you shouldn't have to compromise technology, convenience and other benefits in your daily commute. To prove this, we developed these e-Bikes with innovative features, and intentionally made this technology affordable to encourage e-Bikes as a daily transportation option."
_____________________________________________________________________________________________________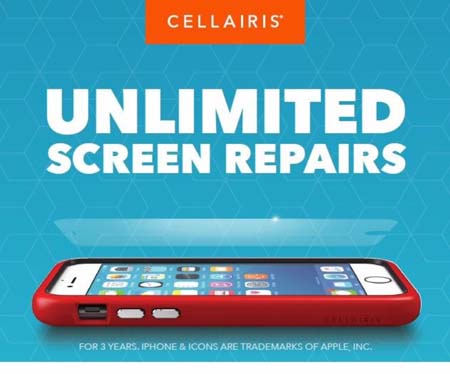 Cellairis Launches The Cellairis Bundle
Cellairis, a leading device repair and accessory company, has launched an industry-first screen protection package and repair guarantee: The Cellairis Bundle. The Cellairis Bundle offers complete screen protection for your device and peace of mind without the hassle of insurance programs, deductibles and expensive repairs. With one easy purchase, customers can select a device-protecting Cellairis Rapture® case from a range of stylish options, a Shell Shock® Tempered Glass screen protector, and the guarantee of complimentary, unlimited screen repairs for three years with the Never Pay Guarantee – all included as part of The Cellairis Bundle. In the instance a device outfitted with The Cellairis Bundle needs a screen repair, the Never Pay Guarantee provides unlimited repairs, replacement cases and screen protectors at no charge within three years, available at Cellairis' 500 locations nationwide. If for any reason Cellairis is unable to repair a device's screen, they will compensate customers up to $150. iPhones and tablets, from the iPhone 5 to the hotly anticipated iPhone X, are covered by The Cellairis Bundle, with tiered options to protect a range of devices including Cellairis' Everyday collection ($49), Designer collection ($59) and Tablet collection ($69)-each with the Never Pay Guarantee for screen repairs. The Cellairis Bundle is available across Cellairis retail locations nationwide.
_____________________________________________________________________________________________________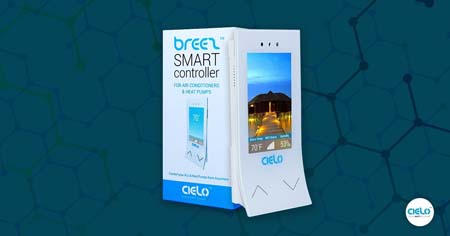 New Cielo Breez Next Generation Smart Air Conditioning Introduced
Cielo, a Redmond, WA based company, has launched 'Cielo Breez', its newest plug n play Wi-Fi controller that works with already installed or newly procured ductless systems. Cielo Breez is brand independent and can convert any mini split, fan coil unit, floor standing unit, Window AC or PTAC (with a remote control) into a smart AC.
Cielo Breez is a plug n play Wi-Fi controller, ideal for already installed or newly procured ductless systems with a remote control. Cielo Breez has built-in temperature, humidity and luminosity sensors. Cielo Breez comes with a personalized display showing actual room conditions. Cielo Breez comes with a complete eco-system of proprietary mobile apps (both for Android & iOS), enterprise web app and associated AWS IoT cloud. The mobile app named "Cielo Home" is free to download from App Store or Google Play Store.
_____________________________________________________________________________________________________
HBC Appoints Milton Pappas To CMO
HBC has appointed Milton Pappas to Chief Marketing Officer. In this role, Pappas will lead the Marketing Center of Excellence (COE), charged with executing the marketing strategies of the Company's North American retail businesses. Earlier this year, the Company created the Marketing COE to centralize all-channel marketing development across all of HBC's North American retail businesses. Pappas has served as Interim Chief Marketing Officer since June 2017. He joined HBC from New York & Company where he served as Chief Digital Officer. Prior to that, he held senior leadership roles in marketing, digital and e-commerce at Nine West Group, Toys"R"Us, Inc. and Redcats USA.
____________________________________________________________________________________________________
Spindrift Sparkling Water Appoints Caroline Kibler SVP Of Marketing
Spindrift, the first flavored sparkling water made with only real squeezed fruit, has appointed CPG marketing specialist, Caroline Kibler, as Senior Vice President of Marketing. Kibler comes to Spindrift with more than 15 years of food and beverage brand marketing experience, specializing in the premium water category. Prior to joining Spindrift, Kibler led the smartwater® business, a $1 billion brand, at The Coca-Cola Company, launching smartwater sparkling among other major corporate milestones. In addition, she held a number of traditional and non-traditional marketing and innovation leadership roles at Evian® Natural Spring Water, GODIVA Chocolatier and Pepperidge Farm®.
_____________________________________________________________________________________________________
Spencer Spirit Holdings Names Rick Goralnick Division Vice President Of Licensing
Spencer Spirit Holdings, Inc., operator of Spencer's and Spirit Halloween, has appointed Rick Goralnick as Division Vice President of Licensing. Goralnick will oversee licensing for both Spirit Halloween and Spencer's. In this new role, Goralnick is responsible for the overall creation and leadership of the brand's corporate licensing strategy, social media marketing, and Spencer's in-store marketing programs. Goralnick brings more than 30 years of expertise in product licensing and acquisitions, marketing and brand management from notable companies such as Marvel Entertainment, Crayola, Hasbro, and Reebok.
"Rick is a great addition to our dynamic team," said Steven Silverstein, President and CEO of Spencer Spirit Holdings, Inc. "His extensive knowledge of the space will be vital in growing partnerships and experiences to support our brand's ongoing growth and to further deepen our commitment to our shoppers."
_____________________________________________________________________________________________________
Southern Imperial And FFR Merchandising Merge Under siffron™ Brand
Two leading retail merchandising companies, Southern Imperial and FFR Merchandising, have merged under the siffron™ brand. The siffron brand reflects the unparalleled strength of the combined businesses who, together, possess the ability to deliver much-improved service levels, broader product selection, and increased manufacturing sourcing options, all resulting in an industry-best value proposition to all of its customers. While its name has changed, it is important to note at this time there is no immediate change in how its customers will transact business with either Southern Imperial or FFR Merchandising. Both companies will continue to promote their respective offerings to customers, and all orders for those items will continue to be placed through the offering company. Over time, however, both companies will integrate seamlessly into one under the siffron brand. (Web Site) www.southernimperial.com
_____________________________________________________________________________________________________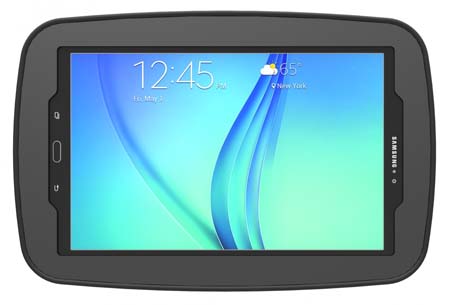 Compulocks Offers HyperSpace Galaxy Enclosure
Compulocks' newest Galaxy Enclosure, HyperSpace, is a masterpiece of tamper-proof design, ideal for any retail environment looking to integrate an easy to use Tablet POS Kiosk. Built for Galaxy Tab A 10.1 protection and security, it brings POS accessibility to a new level. As with all Compulocks solutions, it is designed to handle the daily use at restaurants, coffee shops or any large or small retail establishment. The HyperSpace Galaxy Enclosure is as attractive as it is secure. Two high-grade aluminum plates secure a molded rugged tablet support that grips the Tab A safely in place providing device damage protection. The rubberized holder comes equipped with 4 panels stored within the frame so the user can control what level of access is given to the tablet. Each panel can be slotted to cover the volume rocker, on/off button, audio jack or micro-USB. The rear plate has a standard VESA mount pattern and a center wiring channel for cable management. Compulocks new Galaxy Enclosure is available in a mix of black and white combinations, but can be custom ordered in any color variation. The recommended pairing is with the Rise pole stand, available in 4 heights, but is compatible with all Compulocks stands and mounts. This pairing is recommended for those who wish to operate the enclosure as a Galaxy POS Kiosk or self-checkout station. The Rise Hyperspace is sure to transform and improve customer experience, allowing them to conveniently order, grab-and-go and avoid long lines at the cashier. For more information, visit; (Web Site) www.compulocks.com
_____________________________________________________________________________________________________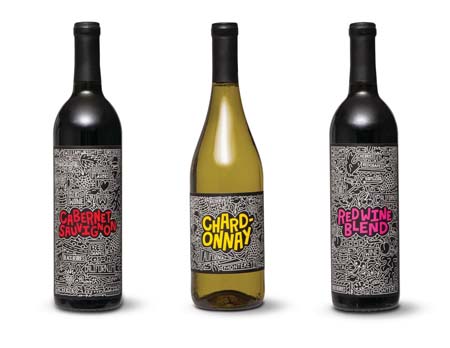 ALDI Taps Artist Timothy Goodman To Create Custom Labels For Limited Edition Reserve Wine Collection
ALDI has partnered with acclaimed artist, designer and illustrator Timothy Goodman for the upcoming release of a limited edition reserve wine collection. Known for his bold, text-based murals, Goodman traded walls for wine labels to bring his signature hand-illustrated style to a selection of award-winning ALDI wines. The reserve collection, which includes three varietals under the William Wright label, will be sold exclusively at ALDI stores and hit shelves just in time for the holidays.
Goodman's label art lifts inspiration from the origin stories and flavor notes of each wine to bring striking color and playful iconography to the bottles. "As a visual person, shopping for wine begins with the label," he said. "I gravitate toward bottles with interesting designs, so I was excited to create a series of labels that would really pop on shelf. Each bottle has a unique design, so you can collect all three to display on your bar or give as gifts over the holidays."
Its impressive portfolio of award-winning wines makes ALDI a destination for wine enthusiasts looking for diversity of region and varietal at a great value. This limited edition reserve collection consists of a Chardonnay, a Cabernet Sauvignon and a Red Wine Blend and comes highly recommended by experts at the Beverage Testing Institute. The collection will be available exclusively at ALDI stores nationwide on December 13 and will retail at $9.99 per bottle.
"The holidays are the perfect time for sharing or gifting a bottle of wine and we knew Timothy's designs could elevate that tradition by pairing modern art with award-winning taste," said ALDI spokeswoman Liz Ruggles. (Web Site) www.aldi.us
_____________________________________________________________________________________________________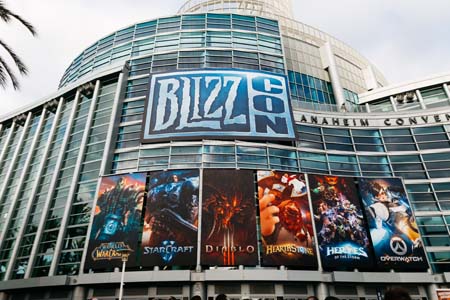 Legendary Game Universes And Esports Superstars Take Center Stage At BlizzCon® 2017
At BlizzCon® 2017, more than 30,000 players gathered to experience the latest updates to their favorite Blizzard games and cheer on top esports competitors, with millions more joining online. Over two days packed with developer panels, friendly competition, and live entertainment, the Blizzard community learned about and went hands-on with new heroes, new gameplay updates, and new expansions coming to the company's blockbuster franchises.
Attendees and viewers also witnessed the dramatic conclusions to three esports championships and three exhibition-style competitions. Best known for blockbuster hits including World of Warcraft, Hearthstone, Overwatch, the Warcraft, StarCraft, and Diablo franchises, and the multi-franchise Heroes of the Storm, Blizzard Entertainment, a division of Activision Blizzard, is a premier developer and publisher of entertainment software renowned for creating some of the industry's most critically acclaimed games. (Web Site) www.blizzard.com
_____________________________________________________________________________________________________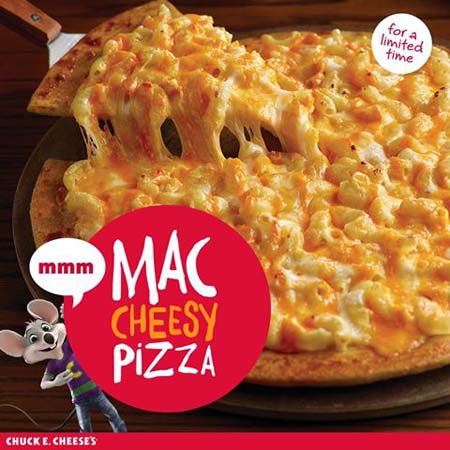 Chuck E. Cheese's New Cheetos® Mac-Cheesy™ Pizza Joins Menus Nationwide For Limited Time
Chuck E. Cheese's is upgrading its popular Mac-Cheesy Pizza with a wild, new twist. The family dining and entertainment leader is introducing "Cheetos Mac-Cheesy Pizza," featuring a creamy cheese sauce mixed with elbow macaroni, smothered in melted, bubbly Colby and 100 percent whole milk mozzarella cheese – all topped with a magnificent, crunchy layer of Cheetos. The cheese-pleasing Cheetos Mac-Cheesy Pizza joins Chuck E. Cheese's menus at restaurants nationwide through the end of the year. The Cheetos Mac-Cheesy Pizza, like all Chuck E. Cheese's pizzas, is made fresh daily and available on traditional crust.
"We're excited to add Cheetos atop our Mac-Cheesy Pizza for even more crunch, flavor and fun," said Tom Leverton, CEO of CEC Entertainment Inc. "Chuck E. Cheese's and PepsiCo have had a longstanding partnership, and this is a unique opportunity to align our brands and signature flavors for this one-of-a-kind pizza." (Web Site) www.chuckecheese.com
_____________________________________________________________________________________________________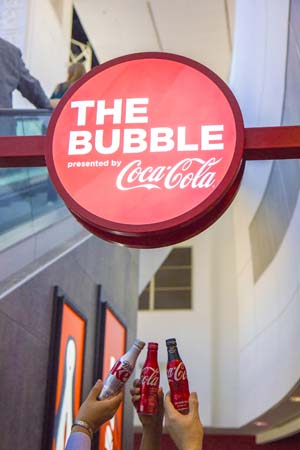 DFW Airport And Coca-Cola® Open New Coca-Cola Entertainment Zones
Customers at Dallas Fort Worth International (DFW) Airport will have a new experience during their travels, thanks to new interactive, all-access lounges provided by Coca-Cola.® Two Coca-Cola Entertainment Zones, called "The Bubble presented by Coca-Cola," give travelers a refreshing spot to relax and recharge before, between and after flights.
"DFW Airport is proud to collaborate with an iconic, global brand like Coca-Cola to bring this unique entertainment concept to the nearly 67 million people who travel through our airport each year," said Ken Buchanan, executive vice president of Revenue Management at DFW Airport. "The Bubble presented by Coca-Cola gives our customers two new venues to hang out, charge up and refresh during their travels."
Travelers can visit the lounges in two of DFW Airport's newly-renovated terminals near gates A13 and E13, to enjoy entertainment and a wide array of amenities. Each Bubble features charging stations, televisions and vintage Coca-Cola decor, along with modern, comfortable seating.
"Coca-Cola is extremely proud of its partnership with DFW International Airport," said Bob Sweeney, Vice President of Sales at Coca-Cola Southwest Beverages. "The Coca-Cola Entertainment Zones will give travelers a place to enjoy our broad portfolio of brands, while offering new ways to relax in the airport."
"DFW Airport and Coca-Cola are proud to unveil this new concept, which we believe will become a model for airport amenities and entertainment around the world," Buchanan said. (Web Site) www.coca-colacompany.com
_____________________________________________________________________________________________________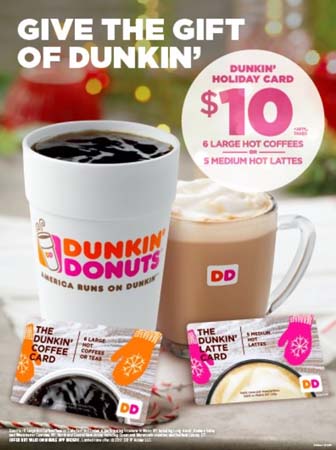 Dunkin' Donuts Promotes $10 Dunkin' Coffee And Latte Cards In Metro New York Area
Dunkin' Donuts, America's all-day, every day stop for coffee and baked goods, is giving guests in the Metro New York area the perfect gift for the holidays with the $10 Dunkin' Coffee and Latte Cards promotion. The Dunkin' Coffee and Latte Cards are a great way to keep loved ones running during the busy holiday season and make the ultimate stocking stuffer or last minute gift. Guests can purchase pre-loaded cards with six Large Hot Coffees or Teas or five Medium Hot Lattes for $10 at participating Dunkin' Donuts restaurants in Metro New York.
"We're thrilled to offer our guests a cost-effective way to enjoy their favorite Coffee and Latte flavors with the Dunkin' Coffee and Latte Cards," said Cathy Chavenet, Dunkin' Donuts Field Marketing Director, Metro New York. "These holiday cards are sure to keep our guests in the Metro New York area running throughout the busy holiday season and are a thoughtful gift for every person on your list." (Web Site) www.DunkinDonuts.com
_____________________________________________________________________________________________________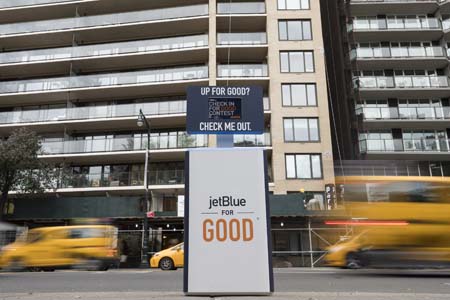 JetBlue Launches #CheckInForGood Contest At JetBlue Mock Check-In Kiosks
JetBlue is celebrating a month of kindness and good in November with JetBlue For Good Month. Throughout this month of philanthropy and giving, JetBlue is asking customers to #CheckInForGood and enter to win a complimentary trip to volunteer with some of the airline's non-profit partners. The winners will participate in trips focusing on the three pillars of the JetBlue For Good platform: youth and education, community and the environment.
"Service is part of our DNA at JetBlue. We created JetBlue For Good Month to celebrate all the ways we give back year-round – and this year we're thrilled to bring our customers on board too," said Icema Gibbs, director corporate social responsibility, JetBlue. "Like JetBlue, our customers value kindness and humanity. #CheckInForGood is a great way for us to roll-up our sleeves together, celebrate good deeds, and reinforce our belief that every single person can make a difference."
JetBlue mock check-in kiosks will pop up in surprise locations in New York City and Los Angeles from November 2 – 9, 2017. To enter, entrants can fill out a short questionnaire about what "good" they have to declare at one of the JetBlue kiosks. Based on individual responses, entrants will be matched to causes aligning with JetBlue For Good's three key pillars – youth and education, community and the environment – and placed on "standby" for an opportunity to win a seat on volunteer trips departing around #GivingTuesday, the international day of giving kicking off the holiday season. (Web Site) www.jetblue.com
_____________________________________________________________________________________________________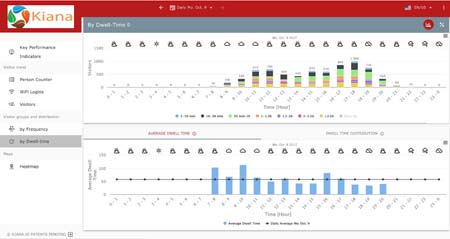 Kiana Engage Leverages Breakthrough AI Algorithms To Deliver Most Precise Location Calibration To High-Traffic Venues
Kiana Analytics, the location-based analytics company that delivers proximity solutions to businesses worldwide, has released Kiana Engage for large retailers, shopping centers, stadiums, conference centers, universities, and airports, seeking greater visitor insights for operations and marketing. The new solution delivers the first "fine-grain calibration" for advanced mapping of a venue, a Location API for Navigation Applications, and an Executive Dashboard for making more profitable decisions and extending useful analytics to tenants, exhibitors, or other customers.
Driving rapid adoption of Kiana's cloud-based technology are innovations that enable organizations across industries to leverage their social WiFi infrastructure to capture visitor traffic and demographic data. Kiana's Universal Device Detection uses Artificial Intelligence (AI) to recognize all mobile devices and wearables – connected, passive, Android and iOS – so that businesses can optimize resources across a site, refine marketing campaigns and/or engage directly with customers via targeted surveys and loyalty programs. Visitors opt-in to guest WiFi using Facebook, email, or their mobile phone number, enabling Kiana to analyze the frequency of their in-store or location visits over time. Kiana's real-time location services (RTLS) detect and analyze tens of thousands of visitors per day, making the software ideal for high-traffic locations and geo marketing. The software enables hundreds of VARs, System Designers and Integrators to offer their customers market-leading RTLS proximity accuracy and speed that analyzes tens of thousands of people per
day. (Web Site) www.kiana.io
_____________________________________________________________________________________________________

The Gluten Free Bar Launches 'Spot The GFB Bear' Contest
The GFB: Gluten Free Bar (GFB), a leading brand for fun and flavorful gluten-free snacks, is challenging fans to go out into the wild and "Spot the GFB Bear" in its natural habitat at their local grocery and health food store. Consumers spotting the new GFB bear are encouraged to snap a photo with the new bear packaging, tag GFB on social media, and use the hashtag #WildGFBear to enter to win a month's supply of GFB products. The contest coincides with the announcement of GFB's revamped packaging featuring its new hand drawn bear and colorful design. The new packaging begins rolling out on GFB Bars across the U.S. this month. The remaining GFB products, including Bites and Power Breakfast, will receive a fresh new look later in 2018.
"The Gluten Free Bear has actually been part of our brand for several years, and incorporating him into more of our packaging brings an element of fun to our products that we felt was missing," said Elliott Rader, co-founder and partner at GFB. (Web Site) www.theglutenfreebar.com
_____________________________________________________________________________________________________
OtterBox Brings New Mobile Cases To Disney Parks
OtterBox and Disney have partnered to make OtterBox the "Official Protective Case" of Walt Disney World Resort and Disneyland Resort as part of a new multi-year strategic alliance. This will bring OtterBox cases to several D-Tech locations throughout Walt Disney World Resort and Disneyland Resort and eventually expand OtterBox's in-park presence, offering guests a way to protect their vacation memories with the No. 1-most trusted mobile case brand.
OtterBox will also collaborate with Disney Consumer Products and Interactive Media to offer a wide variety of brand new case designs. The first will be a signature series called the Classic Disney Collection, featuring timeless Mickey Mouse and Minnie Mouse designs on OtterBox Symmetry Series for iPhone 8, iPhone 7, iPhone 8 Plus and iPhone 7 Plus.
"The collaboration between OtterBox and Disney allows us to combine the trusted protection of OtterBox with the magic of Disney Parks," OtterBox CEO Jim Parke said. "Not only can we help protect guests' precious memories inside the park and beyond, but we can help them express their passion for Disney with cases that represent some of their favorite characters and attractions."
"This alliance joins two companies that share a commitment to providing high-quality products and experiences," said Carlos Castro, vice president of Disney Corporate Alliances. "We are thrilled to collaborate with OtterBox and look forward to introducing a variety of new Disney-inspired merchandise for our guests to enjoy." (Web Site) www.otterbox.com
_____________________________________________________________________________________________________
Peet's Coffee Unveils Holiday Blends
Peet's Coffee®, The Original Craft Coffee™, has unveiled its festive 2017 holiday offerings, perfect for the most wonderful time of the year. The flavorful Coffee First™ lineup features the annual Holiday Blend, beverage newcomers Holiday Spiced Latte and Winter Solstice Tea Latte, a bottled Peppermint Mocha Cold Brew, and for the naughty or the nice on your shopping list, a selection of premium gifts. The Peet's Coffee 2017 Holiday Blend is crafted with beans from Guatemala for notes of bittersweet chocolate, Sumatra for a hint of warm spice, and Ethiopia for a floral citric twist. Whether paired with festive indulgences or sipped on its own, the Holiday Blend is sure to delight holiday guests.
"For decades, Peet's Coffee has celebrated each holiday season with bold blends and enticing beverages that are synonymous with cheer," said Dave Burwick, CEO, Peet's Coffee. "The festivities of the season and expertly handcrafted beverages go hand in hand. We're proud of our Coffee team for continuing the tradition of a Holiday Blend made with the year's best beans, ones that conjure the heartwarming flavors and aromas that memories are made of." (Web Site) www.peets.com
_____________________________________________________________________________________________________
Snipp Appoints Megan Prikhodko COO
Snipp Interactive, a global provider of digital marketing promotions, rebates and loyalty solutions, has appointed Megan Prikhodko as Chief Operating Officer. Prikhodko joined Snipp in May 2015 with over 10 years of software development and management experience. Prior to her recent appointment as Chief Operating Officer, she was Snipp's Executive Vice President of Operations, responsible for the successful execution of all programs and support for major clients such as Kellogg's, L'Oreal, and P&G. (Web Site) www.snipp.com
_____________________________________________________________________________________________________
PepsiCo Named Founding Partner Of Chase Center To Enhance Fan Experience
The 2017 NBA Champion Golden State Warriors and PepsiCo announced a multi-year extension of their longstanding partnership, making PepsiCo a Founding Partner of Chase Center, the state-of-the-art sports and entertainment complex being built in San Francisco's Mission Bay neighborhood and the exclusive snacks and non-alcoholic beverage provider for the team. PepsiCo's wide portfolio of products includes LIFEWTR, Aquafina, SunChips, Stacy's Pita Chips, KeVita, Naked Juice, Pepsi Zero Sugar and Pure Leaf iced tea.
"PepsiCo has been a great partner to the Warriors over the years and we're excited to grow our partnership and expand it to include the nearly 200 annual events we will hold at Chase Center and a variety of events throughout the entire district," said Warriors President and Chief Operating Officer Rick Welts. "For our Founding Partnerships, we are looking for brands and companies that are innovative and truly understand the sports and entertainment world, providing our fans with the best fan experience possible. PepsiCo's unique understanding of sports and entertainment, combined with its array of popular food and beverage products that align with consumer trends, makes this collaboration an important part of our future success."
"We value our long-term relationship with the celebrated Golden State Warriors and are honored to be a Founding Partner of Chase Center," said PepsiCo North America Beverages Vice President of Marketing & Cultural Connections Adam Harter. "We offer consumers a wide variety of food and beverage choices to meet every occasion and lifestyle, and are pleased to continue to bring our vast portfolio of products to the Warriors community and Chase Center guests. PepsiCo has a history of being at the intersection of music, pop culture and sports, and we can't wait to show fans what we have in store as we bring our brands to life in unique and innovative ways activating all year round at Chase Center and the surrounding district starting in 2019." (Web Site) www.pepsico.com
_____________________________________________________________________________________________________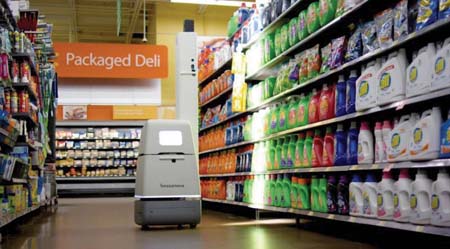 Bossa Nova To Deploy Service Robots In 50 Walmart Stores To Capture And Analyze On-shelf Inventory Data
Bossa Nova, the leading developer of autonomous service robots for the global retail industry, is testing its robots and data services in 50 Walmart stores across the U.S. Bossa Nova robots capture images of store shelves and use AI to analyze the data and calculate the status of each product including location, price, and out-of-stocks. The information helps Walmart manage merchandising tasks and the process of restocking shelf inventory.
"Access to data is the foundation of a truly seamless omnichannel retail business," said Martin Hitch, chief business officer at Bossa Nova. "Our solution provides visibility into on-shelf inventory and helps the retailers improve store operations to better serve their customers, whether in-store or for online pickup. Walmart is retail's innovation leader and we're excited to be a part of their advanced technology initiative."
"We have worked closely with Bossa Nova to help ensure this technology, which is designed to capture and share in-store data with our associates in near real time, works in our unique store environment," said John Crecelius, vice president of central operations at Walmart. "This is meant to be a tool that helps our associates quickly identify where they can make the biggest difference for our customers." (Web Site) www.bossanova.com
_____________________________________________________________________________________________________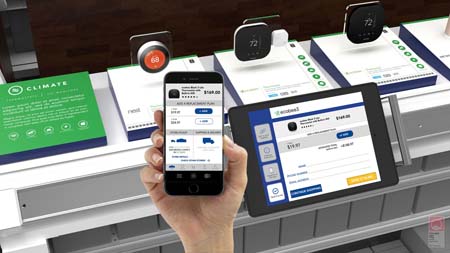 June20 Launches New Converge Platform To Revolutionize Consumer Retail Experience
June20, a digital retail display company that combines the tactile gratification of in-store shopping with a content-rich online experience, has launched a new product called Converge. Converge is a technology platform that is changing in-store shopping by adding an interactive digital component that retailers and brands can use to explain complex products, configure design options, discover and compare similar products in a category, or display a range of similar products without sacrificing shelf space.
Converge is a complete retail display with a tablet locked into a rail system. As customers slide the tablet in front of items in the display, the tablet's camera aligns with a product and automatically displays content-rich media, curated specifically for the in-store shopping experience. Customers can see how-to videos, instructions, consumer reviews, product configurations and additional purchase suggestions. Converge can be configured to meet the needs of any display and is only limited by the amount of product information available. Converge gives brands and retailers a whole new level of in-store data around customer buying behaviors, and customers have the option to send the information on the tablet directly to their mobile device, or move products to their online shopping cart while standing in the aisle. Converge is currently being piloted in a number of leading retail outlets, including the flagship stores of both Home Depot and Sam's Club. To date, retailers have seen a 3.5 times lift in sales for products using the Converge system. (Web Site) www.june20.com
_____________________________________________________________________________________________________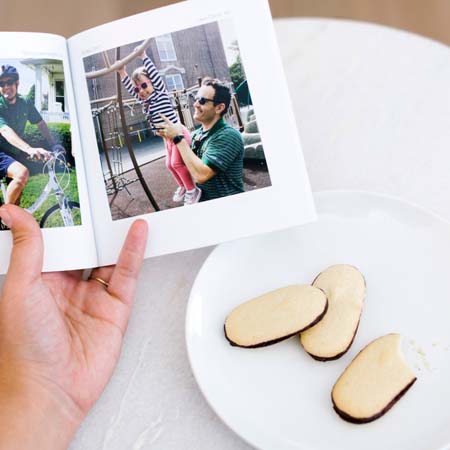 Pepperidge Farm Milano® Cookies And Chatbooks Launch 'Savor Your Moments'
Pepperidge Farm Milano Cookies and Chatbooks, an automatic photo book app, are teaming up to announce Savor Your Moments, a consumer engagement campaign launching just in time for the holiday season. The partnership was designed to encourage and inspire women and moms alike to make time for themselves to enjoy more moments of well-deserved "me" time. The co-branded campaign will feature exclusive consumer offers and a social media contest designed to engage women through the key campaign message, "Savor Your Everyday Moments."
"It was such a natural fit to partner with a like-minded brand such as Chatbooks, who acknowledges and celebrates the everyday mom and her everyday moments," said Chris Foley, SVP/CMO, Pepperidge Farm. "This campaign was built on our mutual understanding of today's busy woman, and the shrinking amount of time she has to herself."
"The holidays can be a whirlwind, especially for moms," added Vanessa Quigley, co-founder and Chatbooker-in-Chief, Chatbooks. "We're excited to partner with Milano cookies to encourage moms to take a well-deserved break amid the hustle and bustle so they can savor the amazing around them." (Web Site) www.pepperidgefarm.com
_____________________________________________________________________________________________________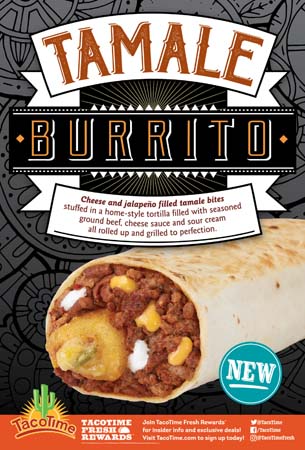 TacoTime Introduces The Tamale Burrito
TacoTime® introduces another true original with its new Tamale Burrito, available for a limited time only, now, through December 26, 2017. This one of a kind burrito features tasty cheese and jalapeno-filled tamale bites, seasoned ground beef, cheese sauce and sour cream that is rolled up in a home-style tortilla and grilled to perfection. TacoTime's menu is filled with delicious items that are freshly prepared, using wholesome ingredients and a home-style approach. The Tamale Burrito highlights the company's ability to integrate traditional Mexican favorites for a truly original taste.
"The Tamale Burrito incorporates traditional Mexican flavors and unique tamale bites, for a burrito that is unlike any other," said Julie Hoefling, director of marketing for TacoTime. "The authentic taste and unexpected combination of ingredients make this a must-try TacoTime original." (Web Site) www.TacoTime.com
_____________________________________________________________________________________________________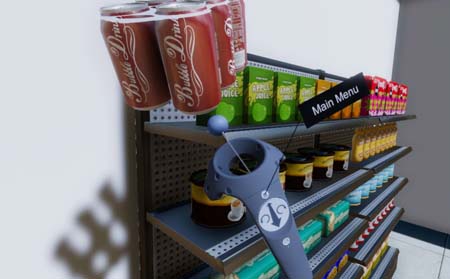 Strata® Spaces VR™ Released With Strata's Design Suite
With Spaces VR, designers working in retail, exhibit, packaging and other areas can work on and present their designs in virtual spaces. These "spaces" can then be shared with project members, clients, and other decision makers. Spaces VR is being simultaneously released with Strata's Design Suite which bundles this release with Strata's full 3D workflow.
Spaces VR runs on a PC with an HTC Vive headset. Features include: built-in intelligent objects that know how to replicate themselves for creating extended shelving displays for example; a shapes library containing 3D models for retail and exhibit scene setup; import filters to bring in models from virtually any 3D software; adjustable physics; customizable high dynamic range lighting; workshops for creating "Spaces" and "Presentations." For smartphone based systems, users can export 360° full scene images, which can be shared for smartphone VR viewers, embedding on websites, and as 360° posts on Facebook. Spaces VR can be purchased as a standalone app or as part of the Strata Design Suite. (Web Site) www.strata.com
_____________________________________________________________________________________________________
Euclid Partners With LiveRamp To Provide Marketers With Store Visit Attribution
Euclid, the leading data platform for offline attribution and store visit retargeting, has partnered with LiveRamp®, an Acxiom® company and leading provider of omnichannel identity resolution. The partnership will allow marketers to measure individual store visits to improve their omnichannel investments, personalize their messages, and influence the path to purchase. Through this partnership, consumers can expect to see more personalized cross-channel experiences that facilitate discovery. Euclid's store visit profiles, combined with LiveRamp's identity resolution capabilities, enable retail marketers to gain a complete omnichannel customer profile that integrates in-store purchases and offline behavior with other customer data.
LiveRamp's IdentityLink™ solution allows marketers to create an omnichannel view of the consumer, resolving first-, second-, and third-party data to a privacy-complaint identifier that can then be utilized as part of marketers' people-based marketing initiatives. With permissioned access to customer preferences and intent, retail marketers can provide more unique customer experiences and adjust their advertising campaigns to improve spending effectiveness and ROI. The integration of Euclid's people-based location data with LiveRamp allows retail marketers to gain a holistic view of the customer journey — regardless of where the purchase ultimately happens.
"Digital marketers typically only get credit for the purchases that result from their marketing campaigns online," said Brent Franson, CEO of Euclid. "But that measurement doesn't reflect the reality of how consumers buy today. When online and offline channels feed each other, digital marketers should also be measured by the visits they drive to the store. Our partnership with LiveRamp will integrate offline and online data so marketers can better illuminate the customer journey and ultimately better attribute the influence of their campaigns to store visits." (Web Site) www.geteuclid.com
_____________________________________________________________________________________________________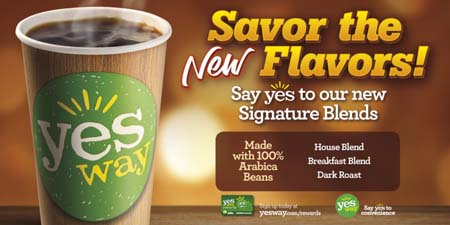 New Yesway Signature Blends Coffee Promoted During Joe-vember
Yesway, the fast growing convenience store chain, has launched its new Yesway Signature Blends Coffee. Yesway's three new Signature Blends – House Blend, Breakfast Blend, and Dark Roast – are made with 100% Arabica beans, and brewed fresh, fast and enjoyable at Yesway stores every day.
In celebration of Joe-vember™, and to make it even easier for everyone to savor the new flavors of Yesway Signature Blends Coffee, Yesway is offering its customers Free Coffee Fridays during the month of November. Coffee lovers are invited to stop in to their local Yesway store on November 3rd, November 10th, November 17th, and November 24th for a free any-size coffee, available all day. And, Yesway Rewards members will also receive a free Maple Breakfast Scrambler Roller Bite on Free Coffee Fridays, as a special thanks from Yesway.
"Now there are even more reasons to visit Yesway stores with our new Yesway Signature Blends Coffee," said Brian Trout, Senior Vice President of Operations, of Yesway. "Our customers asked us for great tasting coffee and we are proud to be serving the best tasting coffee around and we encourage everyone to visit us on Free Coffee Fridays during the month of November. Come on in to Yesway, pour yourself a cup of joe, and savor all of our delicious, new Signature Blends Coffee flavors." (Web Site) www.yesway.com
_____________________________________________________________________________________________________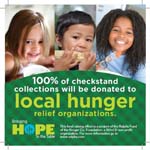 Ralphs Grocery Company Zeroes In On Its Zero Hunger Commitment This Holiday Season
Ralphs Grocery Company is inviting customers to help end hunger in our communities by supporting local food banks and families in need this holiday season. Customers and Ralphs associates may support local food banks by donating their spare change in collection canisters located at the check stands in their neighborhood Ralphs supermarket. This will continue through February 3, 2018. All donations will be distributed to Feeding America-affiliated food banks and hunger relief organizations in communities across Southern California served by Ralphs stores. These important funds will provide food banks the products they need to feed the hungry during the holidays and throughout the year. Ralphs' holiday hunger fundraising program is part of the supermarket company's Zero Hunger | Zero Waste initiative. This bold initiative seeks to end hunger in the communities served by Ralphs supermarkets in Southern California and eliminate waste across the company by 2025.
"Throughout our history, Ralphs has always provided the food and nourishment people need to live their best lives," said Valerie Jabbar, president of Ralphs. "Still, too many Californians struggle with food insecurity. As Southern California's leading supermarket chain, Ralphs is uniquely positioned to address his alarming statistic." (Web Site) www.ralphs.com
_____________________________________________________________________________________________________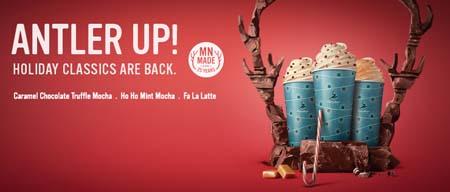 Caribou Coffee Brings Back Favorites For Holiday Promotion
Caribou Coffee launches its 2017 holiday campaign "Antler Up" with a new holiday beverage menu filled with nostalgic Caribou flavors that will delight both new and existing fans.
"This year we decided to focus on returning holiday favorites at Caribou," said Jenifer Hagness, senior director of marketing & product innovation, Caribou Coffee. "That's why our holiday menu is filled with classic flavors like mint, chocolate, candy cane and eggnog. What better way to celebrate the season and 25 years in the land of coffee than by enjoying a warm, delicious treat with family and dear friends?"
Beverages featured on Caribou Coffee's 2017 Holiday Menu include: Ho Ho Mint Mocha-A minty way to prepare for walking 'neath the mistletoe. A scrumptious peppermint white mocha with candy cane topping. It's perfect for the Ho Ho Holidays.
Fa La Latte-You'll be singing its praises! A creamy-sweet eggnog latte with whipped cream and a dash of nutmeg. It's like eggnog ice cream, but much warmer. Caramel Chocolate Truffle Mocha-White chocolate and creamed milk steamed together and combined with espresso and caramel sauce. Topped with chocolate whipped cream and chocolate chips. Caribou Coffee's holiday favorite Reindeer Blend also returns. This 100% Rainforest Alliance Certified blend brings together coffees from Central America combined with heavy-bodied and rich flavors from Indonesia, including a rare, aged Sumatra coffee. Caribou Coffee's holiday beverage menu items are rich in flavor and 91% are clean label which means you can rest assured your drink is not made with artificial colors, artificial flavors, artificial sweeteners, artificial preservatives, MSG or high fructose syrup. (Web Site) www.cariboucoffee.com
_____________________________________________________________________________________________________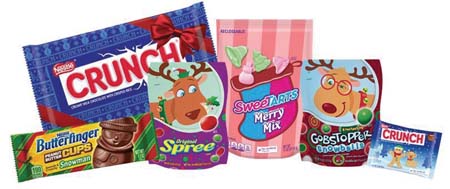 Nestle Spreads Cheer All Season Long With Limited Edition Holiday Treats Promotion
Nestlé debuts special edition varieties of fan favorites to help families, friends, and loved ones celebrate the most wonderful time of year. With limited-edition BUTTERFINGER® Peanut Butter Cups Snowman, ORIGINAL SPREE® and Everlasting GOBSTOPPER® Snowballs in reindeer-themed packaging, NESTLÉ® CRUNCH® Medallion, NESTLÉ® CRUNCH® 1LB Bar and SweeTARTS® Merry Mix, the holiday season will be bursting with glee. From stocking stuffers to festive decorating and holiday baking, these delicious chocolate and sugar treats are just one "Claus" for celebration.
"The holidays are a special time of year, but we understand they can also be one of the busiest," said Deep Silver, Seasonal Marketing Manager, Nestlé USA Confections & Snacks. "This year, our sweet seasonal offerings provide a fun and festive solution that will make holiday planning that much easier, so our customers can focus on the best present of all: time spent with friends, family, and loved ones."
Stocking stuffers are the quintessential quick and easy holiday gift, while building gingerbread houses is a timeless tradition for kids of all ages. With BUTTERFINGER® Peanut Butter Cups Snowman and the ORIGINAL SPREE® and Everlasting GOBSTOPPER® Snowballs, consumers will have the perfect stocking-worthy surprises and go-to solutions for all their holiday needs. (Web Site) www.nestleusa.com
_____________________________________________________________________________________________________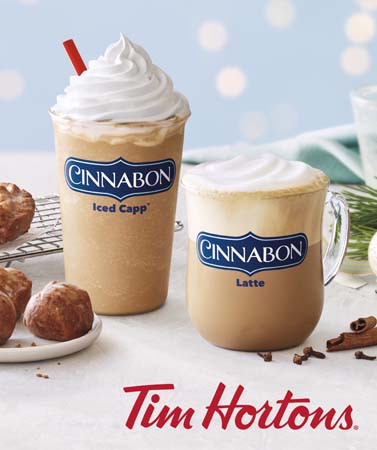 Tim Hortons® U.S. Offers New Holiday Menu And Limited Edition Ugly Sweater Holiday Koozies
Tim Hortons® brand is warming America's hearts and cups with its new holiday menu and cups available at restaurants nationwide. The Canadian coffee brewer is also rolling out Ugly Sweater Koozies available for a limited time only at select U.S. restaurants featuring a knit sweater design. The Koozies are a festive addition to the Tim Hortons® stackable holiday-themed character cups with gingerbread man, snowman, reindeer and nutcracker options available.
Guests can also enjoy new premium, handcrafted lattes and holiday hot beverages including Peppermint Hot Chocolate, Cinnabon® Iced Capp® and Cinnabon® Latte in the holiday-themed character cups and pair them with a wide range of new festive baked goods. New baked goods include holiday Sugar Cookies featuring a gingerbread man and snowman to match the holiday character cups, Chocolate Brownies, Red Velvet Muffins and Gingerbread Donuts and Timbits®.
"We are thrilled to ring in the return of the holidays with limited-edition holiday Koozies, seasonal cups, handcrafted beverages and baked goods," says Stephen Goldstein, Regional President, Tim Hortons® U.S. "We look forward to brewing holiday cheer all season long." (Web Site) www.timhortons.com
_____________________________________________________________________________________________________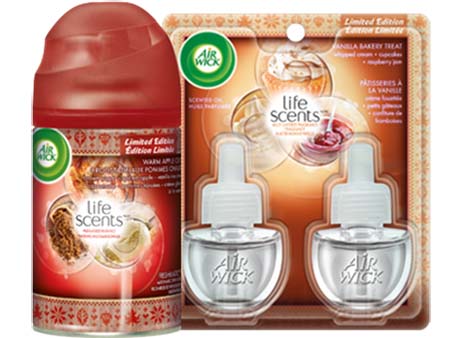 Air Wick Promotes Limited Edition Holiday Scents
Air Wick has launched the 2017 limited edition Air Wick Seasonal Scents to help everyone everywhere spread the joy this holiday season. To spread the joy to children in need, Air Wick will also be donating to The Global Fund for Children. This year's limited edition Air Wick® Seasonal Scents include: Woodland Pine, Sugar Cookies, Warm Apple Crumble and Warm Mahogany. Each scent is available in a variety of formats including: Freshmatic® Sprays and Plug in Scented Oils.
"Scent is an essential part of our lives–it's at the center of family gatherings, holidays and our customers' homes," said Stuart Witherby, Marketing Director at RB. "This year, Air Wick wants to celebrate the central role scents play during the holidays and help our fans make their favorite scents the centerpiece of their homes and celebrations."
This holiday season, Air Wick will also be spreading joy via their partnership with the Global Fund for Children to bring joy to those who need it most. RB's purpose is to help everyone have healthier lives and happier homes. Air Wick, as a proud sponsor of The Global Fund for Children, will donate $200,000 in 2017. (Web Site) www.airwick.us
_____________________________________________________________________________________________________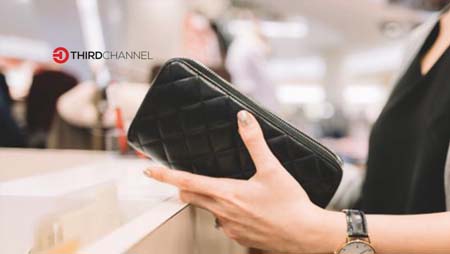 ThirdChannel Series A Funding Accelerates Growth Of Digital Retail Intelligence Hub For Physical Stores
ThirdChannel, the retail intelligence platform that pairs a full data collection and analytics solution with an experiential network-for-hire for the world's leading brands and retailers, has closed $7 million in Series A funding. The funding will enable ThirdChannel to expand the footprint of its real-time platform across key markets to give more brands and retailers visibility into what's happening – or should be happening – in physical stores and greater ability to take action to meet consumer demands.
While shopper expectations of the brick-and-mortar store experience have rapidly evolved, retailers and brands have struggled to keep up. Many are still looking in the rearview mirror to understand what consumers want and how they will buy, making product and merchandising decisions based on outdated information. ThirdChannel's retail intelligence platform unifies all the behavioral and operational data points from the store ecosystem into one seamless decision-making and communications dashboard. It offers the same kind of rich, real time data analytics that companies have come to expect in their eCommerce. For the first time, a brand's field team or retailer's store associates can provide a continuous feedback loop from the store floor and have that feed into action plans that incorporate product demand, merchandising successes, inventory levels, weather impact, store traffic patterns, and other essential data. Retail execution issues can be resolved as soon as they are identified, removing the delays or lack of resolution that result in missed sales opportunities. (Web Site) www.thirdchannel.com
_____________________________________________________________________________________________________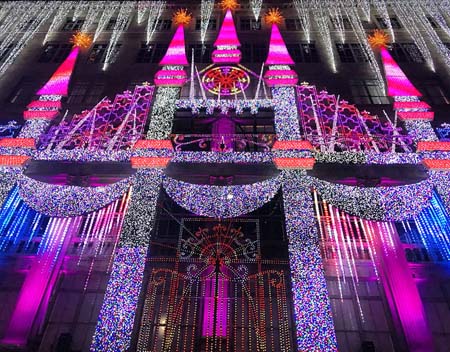 Sakes Fifth Avenue And Disney Conduct 'Once Upon A Holiday' Promotion
Saks Fifth Avenue is debuting its iconic New York holiday windows and 10-story-tall theatrical light show in true fairytale fashion, in celebration of the 80th anniversary of Disney's Snow White and the Seven Dwarfs. The fantastical new show, entitled Once Upon a Holiday, will include the unveiling of 14 animated holiday window displays, presented by Mastercard, marking the first time Saks will animate all of the windows along Fifth Avenue in its 94-year history.
"In all things we do at Saks, we strive to reach the people in a meaningful way that captures their emotions-it's what we call the New Luxury. This comprehensive and unprecedented collaboration with Disney in our stores, on Saks.com, and in our New York flagship windows exemplifies that strategy by bringing the magic of the holiday season into the lives of our customers everywhere," said Marc Metrick, President, Saks Fifth Avenue.
Highlights of the multi-faceted program include: The 14 Fifth Avenue windows will each depict a different scene from Snow White and the Seven Dwarfs, beautifully translating the iconic story into real-life delights. Vignettes will include Snow White dancing among woodland creatures, the seven dwarfs "heigh-ho!"-ing home from a day's work in the diamond caves, and the Wicked Queen's mischievous trickery with the infamous red apple. Also new to the windows this year is a 3D layering technique which incorporates original artwork from the film into the backdrops for each display. In Saks New York's 49th Street and 50th Street windows, four legendary designers-Alberta Ferretti, Naeem Khan, Monique Lhuillier, and Marchesa-have created one-of-a-kind fairytale gowns for a 21st century Snow White. The luxury dresses will be set against a fantasy forest backdrop. (Web Site) www.saksfifthavenue.com
_____________________________________________________________________________________________________
WPP Agency SET Appoints Lori DeBortoli Managing Director, West Coast
WPP experience agency SET has appointed Lori DeBortoli to Managing Director of its Portland and Los Angeles offices. As she begins establishing and reinforcing connections as Managing Director at SET West Coast, DeBortoli will handle multiple responsibilities in her new post including engaging potential clients about visions and marketing plans. (Web Site) www.wpp.com
_____________________________________________________________________________________________________
Snipp Introduces SnippInsights; Expands Reporting And Analytics Capabilities
Snipp Interactive, a global provider of digital marketing promotions, rebates and loyalty solutions, has expanded its reporting and analytics offering with the introduction of SnippInsights, a new portal that provides clients with varying levels of business intelligence and data insights for the promotions, rebates and loyalty programs they run with Snipp. The company is offering three tiers to clients: SnippInsights Base, SnippInsights Enhanced and SnippInsights Enterprise. SnippInsights Base will be included in the cost of each program, while the Enhanced and Enterprise versions will be offered at additional cost to the customer, thereby producing added revenue for Snipp.
"Every brand knows the importance of collecting data, but interpreting and generating insights from that data is another challenge altogether," said Atul Sabharwal, CEO of Snipp Interactive. "With our expanded reporting capability, clients have the ability to gain true business intelligence and to create marketing strategies that use that data to its fullest potential."
The SnippInsights Enhanced tier provides users with transcription services, allowing for deeper insights and basket analysis. Reports include average discount per receipt, basket size, receipt total & average values, and basket penetration by items. At the highest level, SnippInsights Enterprise offers clients a completely custom reporting solution to suit their business needs by incorporating the features of SnippInsights Base and Enhanced. Snipp will also offer clients the ability to purchase categorization services of receipts regardless of tier, whereby a more granular analysis of purchase data will be available. (Web Site) www.snipp.com
_____________________________________________________________________________________________________


_____________________________________________________________________________________________________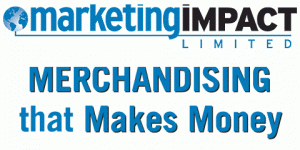 _____________________________________________________________________________________________________

_____________________________________________________________________________________________________
CLASSIFIED ADS
_____________________________________________________________________________________________________
CLICK ON IMAGE TO VIEW DIGITAL EDITION
_____________________________________________________________________________________________________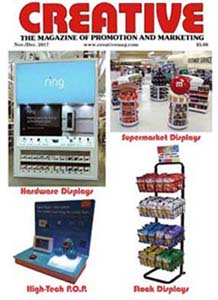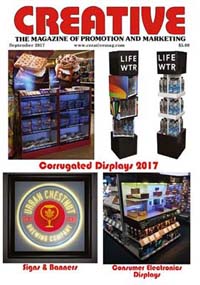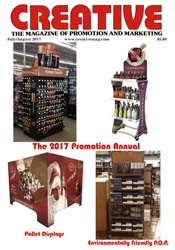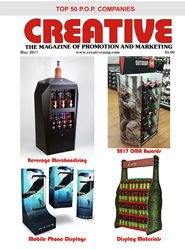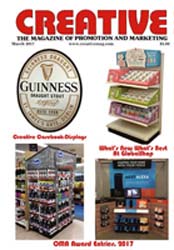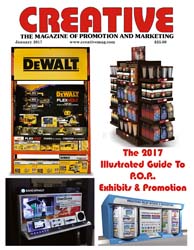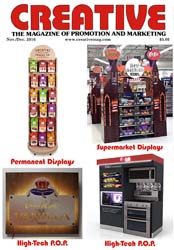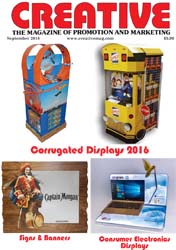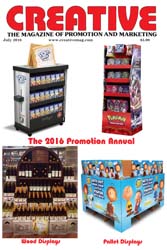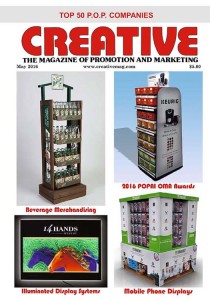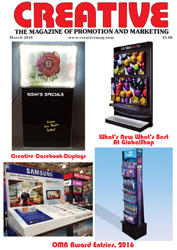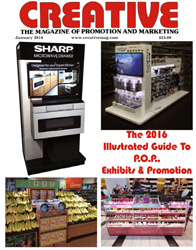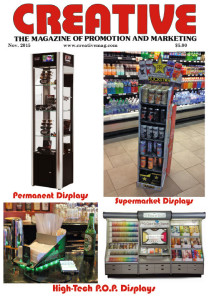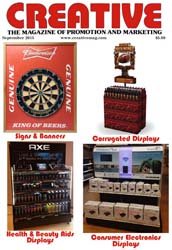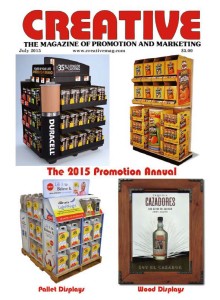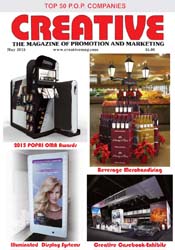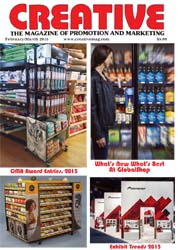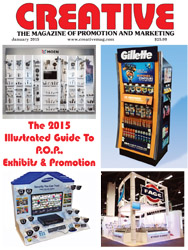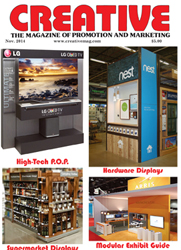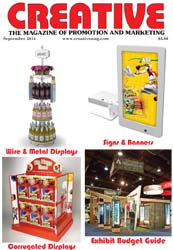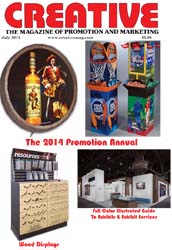 MAY 2014 ISSUE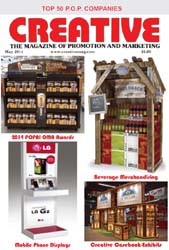 MARCH 2014 ISSUE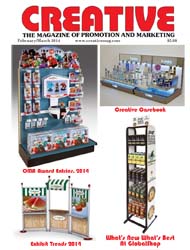 JANUARY 2014 ISSUE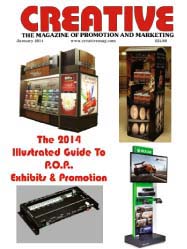 NOVEMBER 2013 ISSUE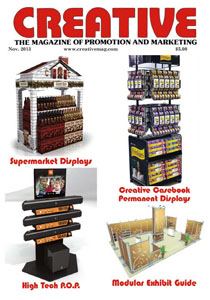 SEPTEMBER 2013 ISSUE
MAY 2013 ISSUE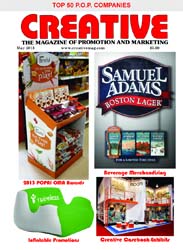 MARCH 2013 ISSUE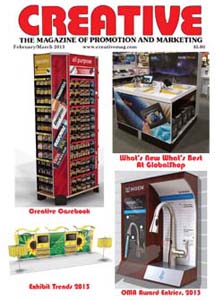 JANUARY 2013 ISSUE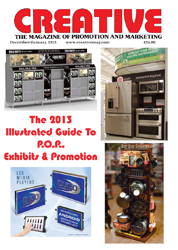 NOVEMBER 2012 ISSUE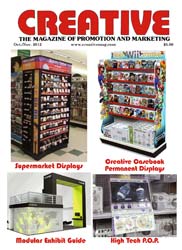 SEPTEMBER 2012 ISSUE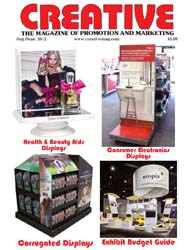 JULY 2012 ISSUE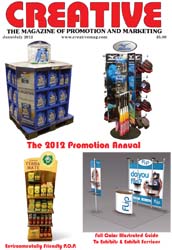 MAY 2012 ISSUE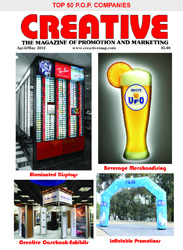 JANUARY 2012 ISSUE