______________________________________________________________________________________________________



______________________________________________________________________________________________________


______________________________________________________________________________________________________

______________________________________________________________________________________________________


______________________________________________________________________________________________________


______________________________________________________________________________________________________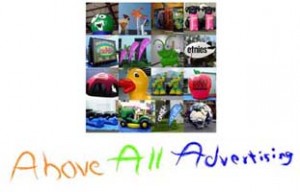 ______________________________________________________________________________________________________


______________________________________________________________________________________________________


______________________________________________________________________________________________________


______________________________________________________________________________________________________

______________________________________________________________________________________________________

______________________________________________________________________________________________________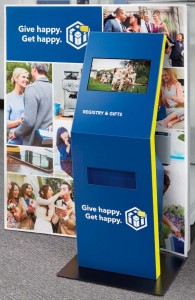 Best Buy Launches In-Store Wedding Registry Kiosks
Best Buy is launching the Best Buy Wedding Registry, enabling couples everywhere to register for their most-wanted tech essentials at in-store kiosks- from wireless speakers to cameras and from Ultra HD TVs to ever-popular kitchen gadgets. Couples can create and manage their registry online at BestBuy.com/WeddingRegistry or through the Best Buy mobile app. By early April, in-store kiosks in all Best Buy locations will help registrants and gift-givers view and print wedding registry lists. Couples will also have the option of syncing their registry with MyRegistry.com and TheKnot.com.
By using the Best Buy Wedding Registry, couples and gift-givers will all enjoy: Access to nearly everything Best Buy sells, from technology gifts to home appliances, and all of the very best brands like Apple, Dyson, GoPro, Keurig, Nest, Beats, Sony, Samsung and more. A group gifting option for gift-givers who want to contribute toward a larger item, like an Ultra HD TV or tablet. Free shipping on all gifts, with no minimum purchase. A one-time-use 10 percent off registry completion coupon for the couple. (Web Site) www.BestBuy.com
______________________________________________________________________________________________________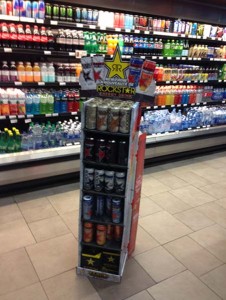 Rockstar Pure Zero Energy Drink Featured On Floor Display
This floor display is being used to promote Rockstar Pure Zero energy drink with 0 calories and 0 sugar. These floor displays have been extremely popular and distributors love how easy they are to set up, stock with product and place in store. For this version, over 3000 units were manufactured.
The graphics are unique to each side and the extremely colorful kick tray and large header make this display stand out in the field while taking up a small floor space. There are six shelf areas to hold a mix and match of product. Collateral point-of-sale materials were also produced including posters, cling vinyls and Basewrap. This Rockstar Pure Zero Energy Drink floor display was produced by Proprint Services Inc., a Toronto, Ontario-Canada based printer of P.O.P. materials; (Web Site) www.proprintservices.com
______________________________________________________________________________________________________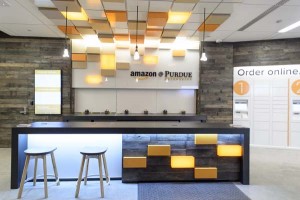 Amazon Launches First-Ever Staffed Campus Pickup And Drop-off Location, Free One-Day Pickup Services At Purdue
Amazon has opened Amazon@Purdue, its first-ever staffed customer order pickup and drop-off location, housed in the Krach Leadership Center on Purdue University's West Lafayette campus. Amazon@Purdue gives Purdue students a convenient, cost-saving new option for receiving textbooks and other college essentials from Amazon, as well as a hassle-free way to return textbook rentals and other orders. Additionally, Amazon Student and Amazon Prime members at Purdue get Free One-Day Shipping on textbooks shipped to the West Lafayette campus area and Free One-Day Pickup on more than 1million items when shipped to the Amazon@Purdue location.
"We're excited to open our first-ever staffed pickup location at Purdue, making it more convenient and affordable for students to get everything they need for life on campus," said Paul Ryder, vice president of media and student programs at Amazon. "Whether students are ordering textbooks, laptops or mac and cheese, Amazon and Purdue are now providing a convenient and secure spot for them to pick up their stuff at hours that work with their schedules. We look forward to bringing this experience to more universities soon."
______________________________________________________________________________________________________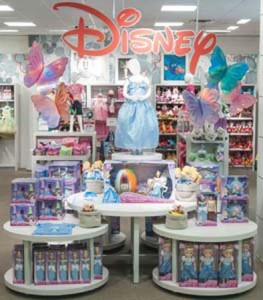 JCPenney Introduces Product Line To Promote Disney's 'Cinderella'
JCPenney has introduced a special line of products to celebrate the release of Disney`s "Cinderella," a live-action feature film inspired by the classic fairy tale. The retailer will also support the collaboration with a fully integrated marketing campaign. Drawing inspiration from the new live-action feature film "Cinderella," JCPenney`s marketing campaign will showcase how the retailer can inspire today`s modern woman and make her fairy tale dream a reality.
"The Cinderella story perfectly aligns with our `fit` promise at JCPenney. It`s a story about the power of transformation, and how Cinderella found her inner confidence and self-esteem that enabled her true potential to emerge," said Deb Berman, chief marketing officer for JCPenney. "Through our collaborative efforts with Disney around the release of `Cinderella,` we have an opportunity to generate additional awareness of our Disney shops and exclusive merchandise, as well as reinforce how JCPenney fits life`s momentous occasions."
In celebration of the movie release, JCPenney is offering a selection of "Cinderella" products available exclusively at the Disney shop inside JCPenney. The collection includes "Cinderella"-themed merchandise inspired by the original animated Disney film such as role-play dresses and accessories, as well as plush toys, dolls, figurines and a tea set. Apparel pieces include graphic tees, nightshirts, a tulle dress and more. A special deluxe ball gown costume and set of make-believe "glass" slippers reflecting Cinderella`s look from the new live-action film are also available.
______________________________________________________________________________________________________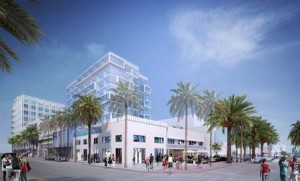 First Two Hyatt Centric Hotels Open In Chicago And Miami
Hyatt Centric, a new, full service lifestyle brand designed for business and leisure travelers, will open its first hotels in April. The hotels – Hyatt Centric The Loop Chicago and Hyatt Centric South Beach Miami – will deliver on the brand's mission of putting its guest at the center of the action in the best destinations.
"These hotels will deliver on everything Hyatt Centric is meant to be, and we are excited that guests will be able to see and feel the brand," said Kristine Rose, vice president of brands, Hyatt. "By working with owners to test and perfect the Hyatt Centric experience in real hotels in real time, we were able to strategically build the brand. Now, with two hotels opening soon, we are confident that we will be able to fulfill today's savvy travelers' needs for an uncomplicated, cosmopolitan experience in a way that has never been done before."
Both hotels are adaptive reuse projects and will feature core elements of the Hyatt Centric brand starting with the unique designs that fit the hotels' surroundings while putting guests in the middle of great destinations. The hotels will also offer dynamic food and beverage options, with hand-crafted cocktails and locally inspired food in their bars, restaurants and lounges.
Each hotel, located in the heart of interesting destinations, will offer a unique and modern take on its location. The artwork, furniture, food and beverages will tell a story, allowing guests to immediately get an authentic feel for the location. Hyatt Centric hotels will provide a simple, welcoming environment that delivers the essentials in the easiest, most streamlined way possible. For example, at Hyatt Centric hotels, room service will be offered as a knock n' grab service, which will allow guests to enjoy gourmet food in their rooms without formal delivery. Additionally, while each hotel will be custom designed to its market, the Hyatt Centric brand will be characterized by certain common elements, including spaces like The Corner, where guests can work, socialize and peruse a curated collection of local books and magazines, and a bar and restaurant area that will help foster great conversations and deliver thoughtful, locally inspired food and signature cocktails. Hyatt Centric hotels will offer a balance of advanced digital capabilities but with the understanding that these experiences are even more beneficial when combined with a human touch. More than 15 Hyatt Centric locations, comprised of open and previously announced hotels, will also debut this summer in the heart of some of the world's most popular cities, including New York, Paris and Atlanta.
______________________________________________________________________________________________________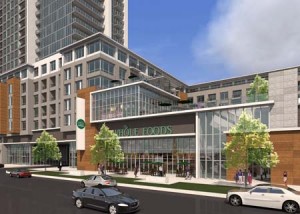 Whole Foods Market Comes To Uptown Charlotte, NC
Crescent Communities has unveiled plans for a mixed-use, transit-oriented development that will bring Uptown Charlotte, North Carolina its first Whole Foods Market. The company's plans for the 5.4-acre site at the Lynx Light Rail's Stonewall Station define a new model of urban living for the area and complement its Tryon Place mixed-use development to redefine the city's Stonewall corridor. The plans feature a 47,000 square-foot Whole Foods Market, 450-unit luxury apartment community and parking deck along with retail and up to two hotels.
"It is our vision that this Crescent community will redefine urban living in Charlotte," said Ben Collins, regional vice president for Crescent. "Whole Foods Market will be Uptown's first full-sized grocery store. Its size, combined with Whole Foods Market's holistic approach to the shopping experience, will allow residents, commuters and visitors to enjoy Uptown in an entirely new way."
"We've enjoyed being part of the Charlotte community since 2012 and are excited about the city's continued growth," said Jeff Turner, executive coordinator of operations with Whole Foods Market. "We look forward to offering both convenience and a gathering place to our future neighbors and Uptown's visitors."
______________________________________________________________________________________________________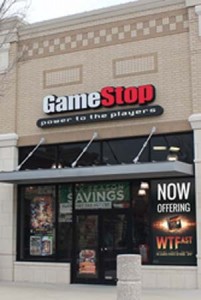 WTFast Joins Forces With Gamestop, Debuting Retail Distribution Of Their Gamers Private Network (GPN) In More Than 4,200 Stores
WTFast has partnered with Gamestop to debut retail distribution of their Gamers Private Network (GPN) in more than 4,200 Gamestop stores. The agreement will allow WTFast to expand its marketing and distribution reach globally while allowing GameStop to offer a new subscription product with broad MMO/MOBA gaming market potential.
"We're proud to count GameStop as a new distribution partner. As the top global game retailer, they will empower more gamers with the game connection enhancement provided by the GPN" said Rob Bartlett, WTFast CEO. "Because of their leadership in the gaming ecosystem and their distribution capabilities, their support of the GPN also marks another step in the growth of our company."
GameStop currently has over 4,200 stores in North America and 28 million loyal PowerUp Rewards® customers worldwide. "Because connection issues are so critical to the gaming experience, we are excited to feature the WTFast GPN as an additional offering to our customers who play MMO/MOBA games," said Gino Carlomagno, Digital Merchant for GameStop. "In MMO gaming, the speed and stability of your connection are critical to your performance in the game; the GPN is valuable service for most gamers who play those latency-sensitive games."
______________________________________________________________________________________________________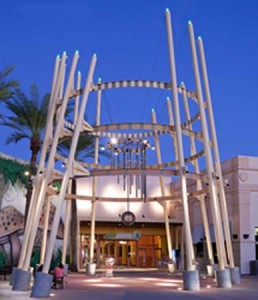 $12 Million LEGOLAND® Discovery Center To Open At Arizona Mills
Global leisure giant Merlin Entertainments and The Mills, a Simon company, plan to open a LEGOLAND Discovery Center at Arizona Mills in 2016. LEGOLAND® Discovery Center Phoenix will be Merlin's seventh LDC to open in the USA and reflects the success of the concept and the huge and enduring appeal of the LEGO brick. It will join Merlin's popular SEA LIFE aquarium at Arizona Mills. LEGOLAND Discovery Center is a unique indoor attraction, based on the popular LEGO brick. Specifically designed for families with children 3-10 years old, LEGOLAND Discovery Centers offer a fun, highly interactive and educational two to three hour experience consisting of a range of exciting LEGO play areas including a brick pool, master classes from the LEGO Master Model Builder, a fun LEGO ride, special party rooms for birthdays and other celebrations, a 4D cinema, and the popular MINILAND exhibit found in every LEGOLAND Park and attraction. MINILAND is designed to reflect the iconic buildings of each individual attraction's location – at LEGOLAND Discovery Center Phoenix this will include both buildings from the City's impressive skyline and landmarks from the surrounding area, all nominated by the local community.
"The LEGOLAND Discovery Center concept has been a huge success across the globe, particularly as part of a family day out of shopping and dining. This, together with the fact that a large number of families with small children live within a 2 – 3 hour drive, makes Arizona Mills the ideal location for the attraction. We are sure visitors, both here and abroad, will embrace the Center," said Glenn Earlam, managing director of Merlin Midway Attractions Operating Group.
______________________________________________________________________________________________________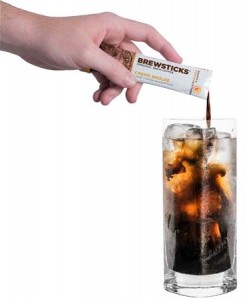 BREWSTICKS Cold-Brewed Liquid Instant Coffee Introduced
Barnie's CoffeeKitchen, a 34-year leader in specialty coffee, has introduced the Company's new BREWSTICKS® cold-brewed liquid instant coffee. BREWSTICKS is a category changing, cold-brewed liquid coffee that makes iced or hot coffee instantly. Add the liquid coffee concentrate to iced, chilled or hot water for coffee on the go – perfect for the mobile consumer. It is 100% Arabica coffee, all natural with no sugar or preservatives, allergen and gluten free. BREWSTICKS flavors include Barnie's Blend® and French Roast as well as proprietary flavored coffees such as Crème Brulee, Hawaiian Hazelnut and the year-round best-seller Santa's White Christmas®.
______________________________________________________________________________________________________
Captain Morgan Introduces Pineapple, Coconut And Grapefruit Flavors
Infusing a bit of the Caribbean into drinks across the country, the Captain Morgan Rum Company will introduce three flavors to its fleet this summer: CAPTAIN MORGAN® Pineapple Rum, CAPTAIN MORGAN® Coconut Rum, and CAPTAIN MORGAN® Grapefruit Rum. Crafted from the sparkling waters of the Caribbean, Captain Morgan's new flavors are five times distilled and made with fine cane molasses. Each expression blends natural flavors with CAPTAIN MORGAN® White Rum, resulting in a liquid that can be enjoyed as the key ingredient in a number of island-inspired cocktails.
"This summer, we're looking for consumers to flip over their hammocks and have a little fun with their mojitos and daiquiris by enjoying our new pineapple, coconut and grapefruit extensions," said Dan Kleinman, Vice President of Marketing, Rums for Diageo North America. "After last year's successful launch of CAPTAIN MORGAN® White Rum, we wanted to expand our offerings in the category. These flavors allow adult fans to diversify their cocktails, providing them with a taste of the Caribbean no matter where they may be responsibly enjoying our products."
______________________________________________________________________________________________________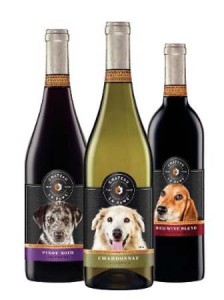 New Chateau La Paws™ Wines Available In Three Playful Varietals
Chateau La Paws™ Wines, a newly re-launched wine brand from Diageo Chateau & Estate Wines (DC&E), combines the company's love of dogs with delightful wines to create delicious, easy drinking wines with a purpose: wine lovers join DC&E in supporting rescue dogs in need, helping them find a permanent chateau of their own. With three varietals, including Chardonnay, Pinot Noir and Red Wine Blend, Chateau La Paws™ Wines are perfect for pairing with everyday meals, enjoying while spending time with your best friends or sharing with fellow dog lovers. Through an official national partnership, Chateau La Paws™ Wines proudly supports North Shore Animal League America (NSALA), the world's largest no-kill animal rescue and adoption organization. As part of the NSALA partnership, Chateau La Paws™ Wines will also support the Tour for Life, mobile rescue & adoption units that travel to cities across America partnering with local shelters to encourage and facilitate adoptions. Chateau La Paws™ Wines has a unique approach to raising and maintaining awareness of this important cause, which starts with the bottle itself. The distinct and playful wine bottles can be easily identified by labels featuring a rotating cast of adorable NSALA rescue dogs. The label images were created with the help of acclaimed photographer and "Shake" author, Carli Davidson, and animal behaviorist, Amanda Giese, who worked tirelessly to capture each dog's personality.
"At Chateau La Paws™ Wines, we are crazy about two things: our dogs who inspire and delight us each day and our delicious wines that do the same, which is why we decided to bring together our two great loves, in a unique way that celebrates the personalities of each," said Ila Byrne, Senior Manager – Innovation & Ideation. "With 12 different rescue pup labels, consumers are bound to find a wine offering that's a match for their favorite furry friend."
______________________________________________________________________________________________________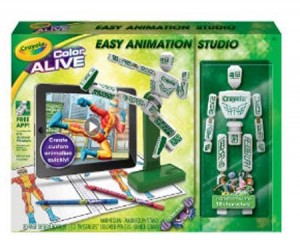 Crayola Color Alive Easy Animation Studio Introduced
Crayola has introduced the new Crayola Color Alive™ Easy Animation Studio. Crayola Color Alive gives kids the ability to bring their color to life like never before and create custom animations quickly. Kids can customize any one of 10 characters and five backgrounds with the included Twistables® Colored Pencils, then create and share animations with the poseable mannequin and Smooth Action Technology®. Crayola Color Alive is compatible with iOS, Android, and Windows smartphones, tablets, and iPod Touch.
______________________________________________________________________________________________________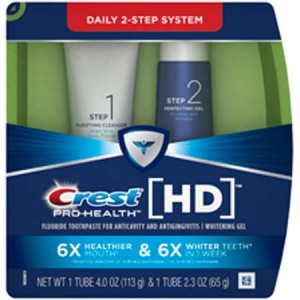 Crest Pro-Health [HD], New Two-Step System Introduced
Crest has unveiled its latest advancement in oral care with Crest Pro-Health [HD], a brand new two-step system formulated for deep cleaning and advanced whitening that goes beyond your ordinary toothpaste. With just two minutes of brushing, users will feel the difference from the first use. Crest Pro-Health [HD] works to deliver a 6X healthier mouth† & 6X whiter smile in one week, and freshens breath. It isolates key ingredients into two separate steps to deliver outstanding results: Step One: is a purifying cleanser, containing optimized active ingredient stannous fluoride, which strips plaque away and helps reverse gingivitis while fighting cavities. Step Two: is a perfecting gel, formulated with hydrogen peroxide, which whitens and polishes teeth by removing surface stains leaving your mouth with an amazing clean.
______________________________________________________________________________________________________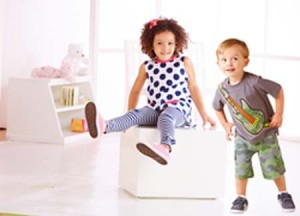 Gerber Childrenswear Launches New Gerber® Graduates® Apparel Line
Gerber Childrenswear has launched its Gerber Graduates® line of mix 'n match separates for infants and toddlers. Aligning with Gerber Childrenswear's commitment to provide quality yet functional products, Graduates® mix 'n match separates are designed for everyday wear – comfortable, fashionable and affordable. The new, innovative line delivers on key features moms are looking for in clothing sizes 12 months to 5T at a value price. Exclusive StarSoft® fabric technology allows garments to stay bright longer after excessive wash, with less shrinkage for extended wear and garments retain their original shape wash after wash. There are no zippers or buttons to mess with and mix 'n match tops and bottoms pair with other clothes already owned.
______________________________________________________________________________________________________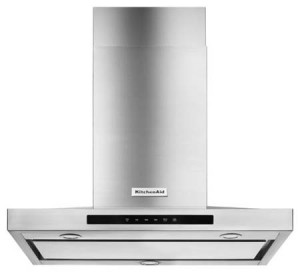 Powerful New KitchenAid Ventilation Options Remove Smoke, Add Style
A new collection of high-performance ventilation products from KitchenAid gives cooks more stylish options than ever for quietly clearing the air and keeping kitchen cabinets, walls and other surfaces clean. The new ventilation products are the first available in an entirely new collection of KitchenAid major appliances. The sleek lines and elegant design of the collection's new perimeter ventilation canopy hoods are both distinctive and the secret to what makes this model so effective and efficient. As air is drawn through the narrow slots around the hood's perimeter, air flow is speeded up to efficiently capture cooking vapors, smoke and steam. The vents concentrate the airflow in much the same way a vacuum cleaner's crevice attachment does to improve suction. Capable of efficiently handling up to 65K BTU total output, these new hoods can even accommodate the ventilation requirements of many commercial-style cooktops. In addition to its power and sleek lines, the perimeter ventilation offers the additional benefit of quiet operation with its perimetric cover that reflects noise from the motor back into ventilation hood. "Beyond enhancing air quality and overall cleanliness in the kitchen, proper ventilation allows cooks to explore a broad range of cooking techniques, including those involving high levels of heat and steam," said Beth Robinson, senior manager of brand experience for KitchenAid. "But it's not just what these products remove from the kitchen that matters, it's also what their sophisticated design and high level of craftsmanship can add aesthetically."
______________________________________________________________________________________________________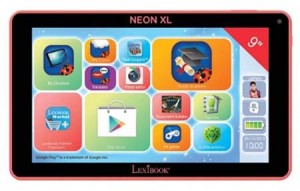 Lexibook® Introduces Lexitab Neon XL Tablet
Lexibook® has debuted Lexitab Neon XL Tablet, the first fluo educational and safe kids giant LCD Tablet with Google Play.™ This Android™ Tablet is ideal for children as of 6 years old as well as the entire family. It gives access to an exclusive and wide range of services, apps and educational content safely. It features a double interface: classical Android™ for adults; and a Lexibook® Kids OS, especially designed for younger users.
Parents can monitor Internet access and time management through exclusive and intuitive software, in addition to built-in parental control for applications and content. "Over the past few months, the trend goes to bigger screens, especially for children tablets. Kids also love fluo colors. This tablet has been especially made to help them make their first steps in the technology universe, browse the web safely and use this powerful tool to learn faster," said Aymeric Le Cottier, Lexibook Group CEO.
______________________________________________________________________________________________________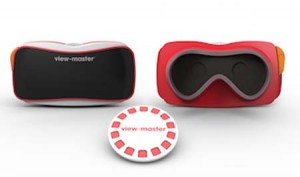 Mattel Collaborates With Google To Reimagine Iconic View-Master Toy
Mattel has unveiled a collaboration with Google that gives the iconic View-Master toy a 21st century twist. With the new View-Master that works with Google Cardboard, Mattel is infusing its expertise in fun and play to develop an immersive digital experience for kids. Mattel's new View-Master offers an easy-to-use and affordable platform that will enable users to take engaging field trips where they can explore famous places, landmarks, nature, planets and more in 360 degree 'photospheres'. By pairing the View-Master's 'experience reel' and app with an Android smartphone, kids will immediately experience an imaginative and interactive learning environment. Available fall 2015, consumers can purchase the View-Master viewer and a sample experience reel. The sample reel (when paired with app and smartphone) provides a glimpse of the full View-Master experience, including a gallery of classic View-Master images, a journey into space with a tour inside a space shuttle, and a chance to explore a unique destination in 360 degrees. Additional experience reel packs will be sold separately at retail and each pack will feature four themed experience reels – with themes such as nature, adventure destinations and science.
______________________________________________________________________________________________________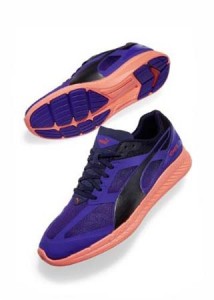 PUMA Launches IGNITE, Innovative Performance Running Shoe
PUMA has introduced IGNITE, a performance running shoe featuring innovative foam technology that maximizes energy return to keep you running longer. Powering every stride is IGNITE foam, proprietary foam that provides responsive cushioning, optimal rebound and comfort. Strategically placed in the heel of the shoe is ForEverFoam-a compound used heavily in the automotive industry. This material creates long-lasting durability and is entirely new to the market.
Karin Baust, Running Training Business Unit General Manager at PUMA, said, "We're proud to bring IGNITE to the market. This shoe has been a long time in the making, we've been working on the foam innovation and tooling for a number of years. It's extremely satisfying to launch IGNITE because an advancement in footwear technology like this doesn't come around every day, and we're confident this is going to have a big impact on a wide range of runners around the world."
______________________________________________________________________________________________________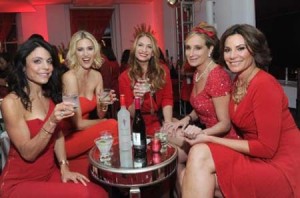 Skinnygirl® Spicy Lime Margarita And Skinnygirl® Pinot Noir Flavors Debut
Beam Suntory has introduced the two newest products in Skinnygirl® Cocktail's closet of low-calorie cocktail options, Skinnygirl® Spicy Lime Margarita and Skinnygirl® Pinot Noir. The two new products expanded Skinnygirl® Cocktails' offerings across Skinnygirl®, the Wine Collection and its Ready-to-Serve lineup, bringing the full portfolio to 20 products.
"Skinnygirl® Cocktails continues to shake up the cocktail industry and our latest offerings are no exception," said Megan Frank, Senior Director of Skinnygirl® Cocktails. "The spicy-sweet flavor combination is popular and Pinot Noir is one the largest wine segments right now and growing, so we feel these on-trend products are excellent additions to our great-tasting, low-calorie lineup."
______________________________________________________________________________________________________

Skintimate Silky Skin Shave Gel With Moroccan Oil Introduced
Skintimate® is introducing Skintimate Silky Skin Shave Gel. This newest addition to Skintimate's Skin Therapy shave gel lineup features the moisture-rich lotionized formula Skintimate is known for, with the addition of Moroccan Oil. Skintimate's formula, blended with Vitamin E, Olive Butter and Sunflower Seed Oil helps replenish skin's natural moisture that shaving alone can sometimes strip away for a close, comfortable shave and smooth skin.
"At Skintimate, we're always challenging ourselves to find new ways to care for skin," said Anne Eddinger, Brand Manager for Skintimate at Energizer Personal Care. "We were inspired by the luxuriance Moroccan Oil has added to other personal care categories and want to bring the same richness to women's shave routines so they can live comfortably while knowing they are using the best products for their skin."
______________________________________________________________________________________________________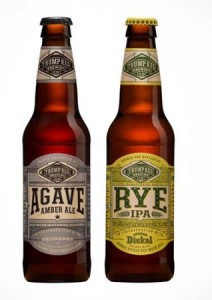 Thump Keg™ Brewing Co. Launches With Its First Two Beers
Thump Keg™ Brewing Co. brings high quality and great taste together with its first two beers: the Thump Keg™ Brewing Co. Rye IPA in collaboration with George Dickel Whisky and Thump Keg™ Brewing Co. Agave Amber Ale in collaboration with Peligroso Tequila. Whisky lovers will appreciate the Thump Keg™ Brewing Co. Rye IPA, inspired by George Dickel Whisky, since the brew uses the same underlying grains to create the mash bill for this Rye IPA as those used in George Dickel Rye Whisky mash. Beer drinkers can embrace their adventurous side with the Thump Keg™ Brewing Co. Agave Amber Ale as this new beer takes its inspiration from Peligroso Tequila by using its signature blue agave. The agave and lemon grass flavor notes balance the flavor between malt and hops to create a crisp Amber Ale. The name Thump Keg™ Brewing Co. is a nod to the craftsmanship the beer takes from the experience of distillers who used to listen to the sound of mash thumping against the keg when distilling their spirits. Beer drinkers will start to see this unique name on shelves in select markets including: Nashville, Tenn.; Austin, Texas; and the New York metro area. The launch will be supported by on- and off-premise promotions.
"More than ever, adult beer and spirits drinkers are looking to try new and undiscovered experiences," said Thump Keg™ Brewing Co. Innovation & Brand Director Jody Samuels Ike. "This enthusiasm for exploration is what helped inspire a unique product that is a true collaboration between the flavors of spirits and beer. From different styles to new drinking rituals, Thump Keg™ Brewing Co. provides adult beer drinkers new ways to enjoy beer responsibly by blending the refreshing-tasting character of beer with the flavor complexity inspired by award-winning spirits."
______________________________________________________________________________________________________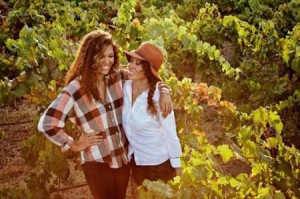 Truvee Wines Introduced By McBride Sisters
The latest wine release from Diageo Chateau & Estate Wines, Truvée, tells the compelling story of two sisters, Robin and Andréa McBride and their self-made success, through two Central Coast grown varietals, a lightly oaked Chardonnay and a Rhone Style Red Blend. The two sisters selected their grapes from the highest quality producing vineyard regions within the Central Coast of California: Chalone, San Benito, Monterey, Edna Valley and Paso Robles with the vision to create Truvée. Stylistically a mix of old world and new world winemaking philosophies, Truvée brings affordable luxury to contemporary wine drinkers everywhere. "Truvée embodies the spirit of our story, while naturally reflecting our signature winemaking style. We've created a high-quality wine that is approachable and sophisticated," said Robin McBride.
"We believe our story of empowerment will resonate with women worldwide as they discover the delicious flavors of the Central Coast grapes in their glass of wine. Truvée appeals to the wine lover intrigued by undiscovered and high quality wine," stated Andréa McBride.
______________________________________________________________________________________________________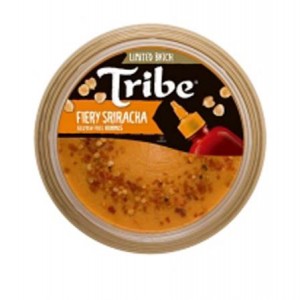 Tribe Limited Batch Fiery Sriracha Hummus Launches
Tribe Hummus has introduced its Limited Batch Fiery Sriracha flavor, a delectably explosive blend of the brand's smooth hummus and the wildly popular chili-pepper based sriracha sauce. Tribe Limited Batch Fiery Sriracha will add fuel to the red-hot hummus category, which is one of the fastest growing areas in grocery stores. Coupled with the fact that hot sauce production, and specifically, sriracha, is also one of the fastest growing industries, the new flavor is expected to be a surefire hit.
"Hummus and sriracha are the perfect combination, not just on the palate, but also in terms of popularity," said Adam Carr, CEO of Tribe. "Consumers are looking for foods that are not only better for them, but also excite them. Tribe is a leader in creating those uniquely bold blends they seek. And now with Fiery Sriracha, we're really bringing the heat."
______________________________________________________________________________________________________
VTech® Kidizoom® Action Cam Brings Latest Tech Trend To Kids
VTech®, a world leader in age-appropriate and developmental stage-based electronic learning products for children, has introduced the multi-function Kidizoom® Action Cam, bringing parents' technology to a new generation of active kids. Following the huge success of the Kidizoom® Smartwatch, the Kidizoom Action Cam allows kids to play and capture their adventures with videos and photos on-the-go. The Kidizoom Action Cam features a robust, durable design and comes complete with mounts for attaching to a bike, skateboard or scooter, plus a waterproof case, at an affordable price, making it an exceptional alternative to an expensive adult action camera.
______________________________________________________________________________________________________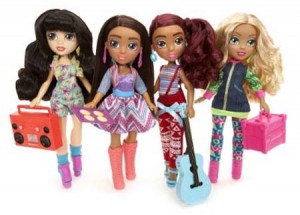 New Vi And Va Fashion Doll Line Inspired By Latin Culture
Girls now have beautiful doll choices that celebrate unique Hispanic cultural traditions with the launch of Vi and Va, a new line of fashion dolls from MGA Entertainment, the world's largest private toy company, now available at Target stores nationwide. Viviana (Vi) and Valentina (Va) are sisters, and best friends with their cousins, Felicia and Roxxi. For these girls, every day is an adventure and a reason to celebrate the bonds of family and friendship.
"We have always made dolls that appeal widely to all types of girls," said Isaac Larian, CEO of MGA Entertainment. "In 2002, our multicultural Bratz brand launched, serviced an untapped market, and skyrocketed to success. So when this unique opportunity arose to launch Vi and Va at Target stores, we knew all girls would love to have doll choices that celebrate some special Hispanic customs and traditions."
______________________________________________________________________________________________________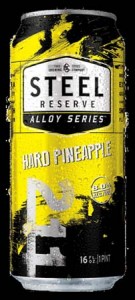 Steel Reserve Alloy Series™ Introduces Margarita And Hard Pineapple Flavors
MillerCoors has launched Steel Reserve Alloy Series Margarita and Hard Pineapple flavors nationwide. Joining BLK Berry and Spiked Punch, both new offerings deliver on what fans seek out from Steel Reserve Alloy Series – bold and daring flavors that elevate the flavored malt beverage (FMB) category. At 8 percent alcohol by volume (ABV), Margarita and Hard Pineapple strike the perfect balance of fruit flavors, consistent with the other flavors offered in the series.
"The Steel Reserve Alloy Series addresses a growing demand from drinkers seeking to mix it up with their beverage choices while staying cost-conscious," said Jenna Shklyar, Steel Reserve marketing manager. "Just like BLK Berry and Spiked Punch, Margarita and Hard Pineapple expand the taste experience beyond what is traditionally found in stores from other FMBs."
______________________________________________________________________________________________________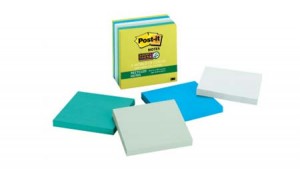 Post-it Brand Unveils A World of Color Collections
Post-it Brand from 3M introduces World of Color, a line of nine new eye-catching Post-it® Note color palettes inspired by bold and magnificent destinations around the world. The collection's bright hues empower consumers to Move to A World of Color, sparking unique ways to organize and express from the home to the office and beyond through the vitality of color. From majestic beaches in French Polynesia to the desert jewel of Morocco, the assortment echoes inspirational destinations and brings striking bursts of color into daily routines.
"Color is a powerful force, it has the ability to not only brighten your workspace, but also influence your mood and productivity in the office," said Jeff Hillins, global business director for Stationery and Office Supplies. "The Post-it Brand World of Color collections continue to contribute to the brand's extensive assortment of products, offering innovative tools to transform daily communication and organization and enhance creativity, collaboration and out-of-the-box thinking."
______________________________________________________________________________________________________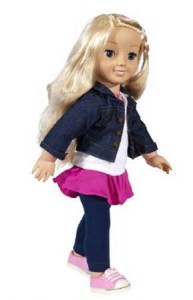 MY FRIEND CAYLA Interactive Doll Introduced By Genesis
MY FRIEND CAYLA, a best-selling interactive doll, has been made available by tech toy manufacturer Genesis to North American retailers. Until now, the beautiful 18-inch doll that allows real-time two way conversations, via speech recognition software, has only been available internationally. By pairing the doll with its proprietary app, MY FRIEND CAYLA is able to access an encyclopedic database to answer children's questions, and present the information in a kid-friendly dialogue. In recent months, toy industry analysts have noted a surge in demand by children for tech-related toys.
In addition to real-time two way conversation technology, the doll can play games, tell stories and offers a free Spanish language option for bilingual families. MY FRIEND CAYLA is also fully compatible with clothing and accessories, for all 18-inch dolls currently on the market.
Peter Magalhaes, General Manager of Genesis, "Cayla is a beautiful doll, that through the magic of our Kid Safe technology, has brought wonder and amazement to children all over the world this past year. At Genesis, we have been able to enhance an already classic toy, and provide hours and hours of additional interactive and educational fun."
______________________________________________________________________________________________________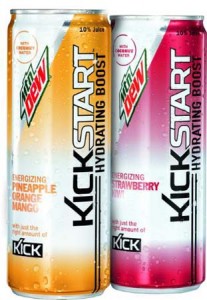 Mountain Dew Launches Two New Flavors
Mountain Dew, a product of PepsiCo Americas, recently added two new flavors to its Mtn Dew Kickstart brand- Pineapple Orange Mango and Strawberry Kiwi – fusing an energizing blast of DEW with real fruit juice, coconut water and just the right amount of kick. These flavors join previously released Mtn Dew Kickstart Orange Citrus and Mtn Dew Kickstart Fruit Punch, offering consumers an alternative to traditional morning beverages, along with Mtn Dew Kickstart Black Cherry and Mtn Dew Kickstart Limeade, geared to get DEW Nation ready for the night.
______________________________________________________________________________________________________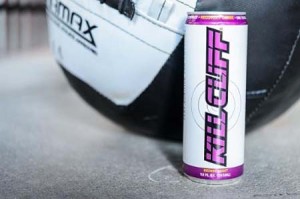 Kill Cliff Adds Berry Legit Flavor To Recovery Drink Line-Up
Kill Cliff is adding a new flavor to its recovery drink lineup: Berry Legit. A combination of lemonade and blackberries, Berry Legit joins Kill Cliff's already popular line of refreshing drinks including Tasty, Free Fall, and Double Awesomeness. Sugar free and sweetened naturally, Berry Legit is only 20 calories with 25mg of caffeine. The recovery drink's key, functional ingredients are formulated to be healthier and tastier, combining vitamins, enzymes, micronutrient replenishment, electrolytes and hydration.
"Berry Legit is like drinking a can of charisma with a flavor our fans have been asking for," said Todd Ehrlich, CEO of Kill Cliff. "The awesome combination provides athletes and fitness-minded consumers alike with yet another reason to choose Kill Cliff as their recovery drink to help replenish their body post workout or any time they are thirsty."
______________________________________________________________________________________________________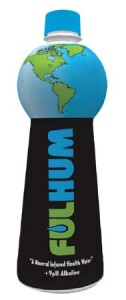 Earthwater Introduces New Nutritional Bottled Water FULHUM
EarthWater PLC, a premier manufacturer and distributor of Fulvic & Humic compound enriched water products has introduced its mineral infused water FulHum. FulHum stands for "Fulvic and Humic" compounds, the main natural components of their 100% natural, +9pH Alkaline mineral-enriched bottled water. FulHum's proprietary formula is different from other mineral waters because it detoxifies free radicals, eliminates harmful pathogens, and improves nutrient absorption all while delivering up to 77 minerals that are hard to come by in our daily diets.
______________________________________________________________________________________________________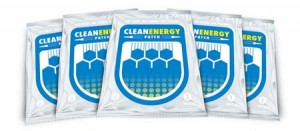 Clean Energy Patch™ Launches Skin-Based Natural Energy For Active People
XEP, Inc. introduces an innovative skin patch designed to provide the positive benefits of natural caffeine for athletes and health-conscious active people. Clean Energy Patch™ takes advantage of the skin's absorptive properties to give a base-level boost in energy and mental focus. The homeopathic ingredients in Clean Energy Patch™ create a balanced "hum" that many find preferable to the "spike" or "buzz" delivered by energy drinks and energy shots. XEP's topical scientists developed the patent-pending formula to provide a solution for athletes who have difficulty ingesting caffeine during intense workouts, due to cramps, jitters and nausea. Clean Energy Patch™ is also a valuable tool for endurance enthusiasts seeking to maintain independent sources of energy, hydration, and nutrition for optimal control and performance.
______________________________________________________________________________________________________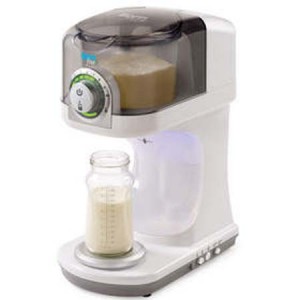 Born Free Alleviates Bottle Making Woes With New Bottle Genius
Born Free®, a world leader in baby feeding products and the first company to introduce a BPA-free bottle line, aims to deliver innovative parenting devices by advancing the technology of bottle preparation with the new Bottle Genius. The Born Free Bottle Genius is a one-stop formula station designed to prepare bottles at the perfect temperature in seconds, enabling parents to quickly and easily soothe their hungry baby. SmartScale Technology helps avoid bottle dilution or over concentration. This proprietary technology accurately portions out the precise formula and water measurements to create the perfect bottle every time. The Bottle Genius also features a sanitization system, enabling parents to clean the device, removing 99.9% of household bacteria. The system is large enough to make the many ounces of formula needed over multiple days for a baby, yet it's also compact and can be placed on the kitchen counter or in a baby's room. It even has a soft-glow light, allowing ease of use for nighttime feedings.
______________________________________________________________________________________________________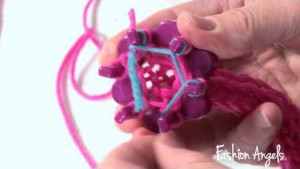 American Girl Partners With Fashion Angels On Arts & Crafts Licensing Deal
American Girl, a division of Mattel has formed a licensing agreement with Fashion Angels, the leading designer of tween girls' lifestyle and activity products, to create a variety of trend-right and fashion-focused arts & crafts products. The new line will be available this fall at retailers nationwide and will include activity kits, fashion sketchbooks, and Do-It-Yourself craft kits for girls to create fun accessories for themselves and their favorite American Girl dolls.
"American Girl is well known for celebrating girls and fostering their creativity," said Jean McKenzie, executive vice president of American Girl. "Expanding into the craft category with a leading lifestyle company like Fashion Angels allows us to inspire even more girls with new and creative ways to express themselves."
______________________________________________________________________________________________________
LG Electronics USA Promotes VanderWaal To V.P., Marketing
David VanderWaal has been named Vice President of Marketing, LG Electronics USA. He is responsible for overseeing all advertising, consumer research, sponsorships, promotion, shopper insights and digital marketing initiatives for LG's Home Entertainment and Home Appliance business units in the United States. VanderWaal's promotion comes on the heels of his induction into the prestigious Point of Purchase Advertising International (POPAI) Hall of Fame. After joining the company in 2007, VanderWaal led LG's award-winning U.S. in-store marketing initiatives for both the Home Entertainment and Home Appliance divisions for five years. Beginning in May 2012, VanderWaal served as the head of brand marketing for LG's U.S. Home Appliance division with broadened responsibilities for LG's U.S. Home Entertainment division added in early 2014.
______________________________________________________________________________________________________
LifeLock Names Ty Shay CMO
LifeLock, Inc. (LOCK), a leading provider of proactive identity theft protection services, has appointed Ty Shay chief marketing officer. Shay will oversee LifeLock's consumer, brand and partner marketing. Most recently, he was chief marketing officer for SquareTrade where he owned the entire customer experience and partner marketing relationships.
______________________________________________________________________________________________________
Amazing Lash Studio Names Dallas Bennewitz CMO
Amazing Lash Studio Franchise has named Dallas Bennewitz its new Chief Marketing Officer. In this role, Bennewitz will be responsible for developing and implementing consumer marketing strategies, tactics and tools ranging from local studio marketing and holiday-focused advertising materials to national online marketing. Additionally, he will assist with franchise marketing strategy development and implementation. He has extensive experience in franchise marketing, with experience as the CMO for Massage Envy Franchising, Data Doctors Franchise Systems as well as in the home care sector of franchising.
______________________________________________________________________________________________________
Simon Names Krystal Zell SVP
Simon®, a global leader in retail real estate, has named Krystal Zell senior vice president of marketing. In this newly created role, Zell will oversee the field marketing organization for all Simon Malls, The Mills® and Simon Premium Outlets® and will also be responsible for the company's customer experience, loyalty and tourism centers of excellence.
"Krystal's impressive experience in hospitality and loyalty, combined with a track record of delivering industry-leading marketing and experiential programming, make her ideally suited to lead our field marketing team," said Mikael Thygesen, Chief Marketing Officer for Simon.
______________________________________________________________________________________________________
Quad/Graphics Acquires Marin's International
Quad/Graphics has acquired Marin's International, a worldwide leader in the point-of-sale display industry, based in Paris, France. Marin's is the exclusive licensee of an international patent portfolio covering a variety of display systems, including the popular Lamà created by François L'Hotel that instantly pops open into position with no assembly required. The acquisition strengthens and expands both companies' offerings to retailers and brand marketers around the world, including major consumer packaged goods companies.
______________________________________________________________________________________________________
Stingray Acquires Groupe Viva
Stingray, a leading business-to-business multi-platform music product and service provider in the world, has acquired Groupe Viva, a key player in digital signage solutions for businesses throughout Canada. "We are thrilled to add the solutions developed by Groupe Viva to the core offering of Stingray Business, in order to deliver an even more complete end-to-end-service for our commercial clients. The acquisition of Groupe Viva enhances the position of Stingray Business as the one-stop provider for the best music and innovative digital solutions, the most important elements to achieve successful customer experiences," said Eric Boyko, President and CEO of Stingray.
______________________________________________________________________________________________________
Stylmark Appoints Steve Goertz Business Development Manager
Stylmark has added Steve Goertz to its sales team as Business Development Manager. Goertz will be responsible for expanding Stylmark's signage and advertising markets.
______________________________________________________________________________________________________
Frank Mayer Adds Scott Swan As AE
Frank Mayer and Associates has appointed Scott Swan as Account Executive. Swan's background includes over 20 years' experience providing cost-effective, high-impact merchandising solutions designed to increase sales and strengthen brand identity at the point of sale for many Fortune 500 companies. Swan will work with retail and brand marketing clients out of the Atlanta office. (Web Site) www.frankmayer.com
______________________________________________________________________________________________________
Circle Graphics Acquires CafePress Art Division
Circle Graphics, the world's largest producer of grand-format digital graphics, has acquired the Art Division from CafePress Inc. The acquisition will allow Circle Graphics to enhance its Consumer Digital Printing Division by offering its retail and wholesale customers an expanded selection of curated and categorized content of more than 1.5 million images. The transaction includes a 60,000-square-foot production facility in Raleigh, N.C. that Circle Graphics plans to expand.
"This is a significant acquisition for Circle Graphics," said Andrew Cousin, the company's CEO. "In addition to having the ability to access and deliver more compelling content, it will allow us to broaden the range of products that we can provide our retail and wholesale customers."
______________________________________________________________________________________________________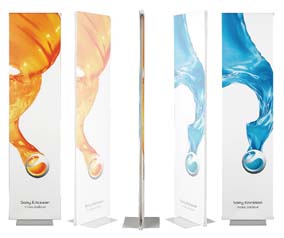 Accenta Display Corp Introduces Accenta EuroStand
Accenta Display Corporation has introduced the Accenta EuroStand, an innovative and elegant point-of-purchase (POP) display that is easy to set up. Since the structure is double-sided, consumers can double up on one message or broadcast two different messages on each side. Graphic panels come in either light cloth or vinyl. And when one campaign is over easily change graphics and use the structure for the next marketing initiative. Accenta EuroStand is durable, lightweight, and portable. It can be accessorized with such items as a brochure holder and a display case. It comes in multiple sizes. (Web Site) www.accenta.com
______________________________________________________________________________________________________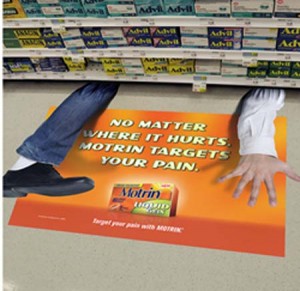 Sunrise Hitek Offers Custom Scuff Resistant Floor Graphics
Sunrise Hitek is now printing custom scuff resistant floor graphics that are both professional looking and easy to apply. Floor graphic installation is simple and residue free. They are printed on removable or permanent adhesive vinyl and are available in any size up to 54″ wide by any length. Like all large format graphics from Sunrise Digital, their floor graphics feature best-in-the-business image quality with sharp text and fine details. They use fade-resistant and outdoor-durable inks to ensure they stay looking sharp. They can be affixed to any hard surface floors as well as low-pile carpet. Additionally, slip and scuff resistant lamination can be added for long term use. Sunrise can also CNC digitally die-cut the graphics to any shape. Installation is simple and residue free. Sunrise prints on removable adhesive for for solid placement on floors and removes cleanly without residue. Graphics can also be made on carpet friendly vinyl adhesive specifically for use on carpeting. If the floor graphics are not needed long-term, the pieces can be used as a regular decal as well and be applied to various surfaces. For more information, visit (Web Site) www.sunrisehitek.com
______________________________________________________________________________________________________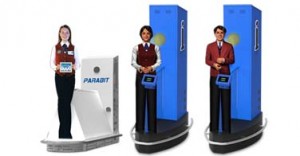 Parabit Introduces Animated Virtual Assistant Kiosks
Parabit has developed Animated Virtual Assistant Kiosks. This self-service solution combines innovative hologram technology and progressive design for a 3-d virtual hologram experience. Virtual holograms may be customized to reflect the demographic requirements of the deployment environment. For example, international airport terminals may want to implement a virtual hologram with the look of a specific nationality, with messages in that specific language. In addition, Animated Virtual Assistant Kiosk graphics can be customized to reflect branding requirements. For more information, visit (Web Site) www.parabit.com
______________________________________________________________________________________________________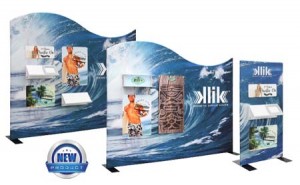 Fusion Imaging introducede Klik™ Display System
Fusion Imaging has introduced the NEW Klik™ Display System, which is the perfect solution for displaying products in trade show or exhibit environments. The lightweight aluminum frames and tension fabric are incredibly easy to set up. Now exhibitors can add a variety of components to display their products just by "Klik-ing" them in place. There are no holes in the fabric and with the grid system they can switch layouts. Powerful magnets are at the core of Klik™. For more information, visit (Web Site) www.fusionimaging.com
______________________________________________________________________________________________________
Tim Bookout Joins North America Display Corporation As VP Of Sales
Tim Bookout joins North America Display Corporation (NA Display) as Vice President of Sales. Bookout's focus will be to support NA Display's growing exhibit and promotional products line. Prior to joining NA Display, from 2010 to 2015, Bookout held the position of Vice President of Sales & Marketing at Radius Display Products. "Tim provides dynamic leadership and extensive industry knowledge. His unique ability to grow organizations and build client relationships, makes him the right fit at the right time for NA Display," said Terry Neidermeyer, President. (Web Site) www.nadisplay.com.
______________________________________________________________________________________________________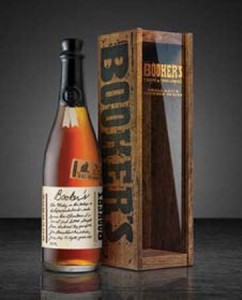 Booker's Bourbon Promotes Collection Of Limited-Edition Releases
Booker's® Bourbon has unveiled the inaugural batch of its limited-edition collection celebrating founding distiller Booker Noe's legacy as the father of small batch bourbon. One of the few bourbons available today bottled straight from the barrel, Booker's® Bourbon will now feature limited-edition labels inspired by Booker Noe's love of bourbon, family and the spirit of experimentation. These commemorative releases will be available in limited quantities throughout the year. Booker's® Bourbon Batch 2015-1, named "Big Man, Small Batch," features a custom label inspired by the iconic visual of Booker sipping bourbon in his rocking chair with his dog, Dot, by his side. The batch's name honors Booker's role in the creation of small batch bourbons and the larger-than-life personality for which he was known.
"Booker's® was founded on my dad's dedication to making the very best bourbon there is, and I'm proud to honor him with this limited-edition collection," said Fred Noe, Beam's 7th Generation Master Distiller and 2013 Bourbon Hall of Fame Inductee. "'Big Man, Small Batch' is the first batch to feature these new labels, giving our fans a little more insight into who my dad was and his love for creating great bourbon!" (Web Site) www.bookersbourbon.com
______________________________________________________________________________________________________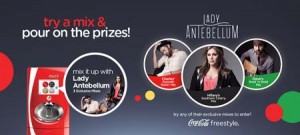 Coca-Cola Freestyle Invites Music Fans To Enter Lady Antebellum Sweepstakes
Coca-Cola Freestyle and Lady Antebellum are joining forces to give fans the chance to own the night at one of the multi-PLATINUM selling trio's upcoming 2015 concerts. When fans visit participating restaurants with Coca-Cola Freestyle now through March 31, they can choose from three Lady Antebellum mixes for a chance to mix it up backstage with the award-winning country group. Each time fans pour an exclusive mix using Coca-Cola Freestyle, they can receive a code which will allow them to enter for a chance to win a grand prize trip for two to a Lady Antebellum concert of the winner's choice during their WHEELS UP 2015 TOUR. Other prizes include Lady Antebellum 747 Deluxe CDs, autographed pictures and downloads of their latest single, "Freestyle."
"Coca-Cola Freestyle encourages individuality and customization by offering unprecedented choices," said Joel Bishop, vice president and general manager, Coca-Cola Freestyle, Coca-Cola North America. "In that spirit, we invited Hillary, Charles and Dave of Lady Antebellum to express their personal style and taste by creating their own beverage mixes for their fans to enjoy."
Lady Antebellum's Hillary Scott, Charles Kelley and Dave Haywood each created a personal mix available only with Coca-Cola Freestyle, the beverage dispenser that offers more than 100 drink choices. Charles' Smooth Rollin' Mix is a sweet blend of Vanilla Coke and Barq's, while Dave's Rock 'n' Bold Mix pulls together the refreshing flavors of Sprite Vanilla and Seagram's Ginger Ale. Hillary's Southern Cherry Mix plays on the artist's Tennessee roots and combines two of her favorite beverages, Coke Zero Cherry and Coke Zero Raspberry. Fans can enter for a chance to win in several ways. When they approach Coca-Cola Freestyle dispensers at one of the 600 plus participating restaurants, they should simply look for the special Lady Antebellum promo button on the home screen to choose from the three mixes. After fans pour their beverage of choice, they just need to text the code that appears onscreen to enter the sweepstakes. (Web Site) www.cocacola.com
______________________________________________________________________________________________________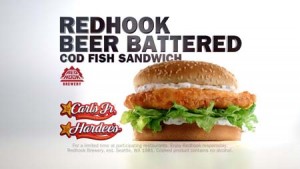 Carl's Jr. And Hardee's Introduce Redhook Beer-Battered Cod Fish Sandwich
Carl's Jr.® and Hardee's® have partnered with Seattle craft brewery Redhook® to bring the gastropub flavors of beer-battered cod to their menus. Featuring the distinctive flavor of Redhook's ESB (Extra Special Bitter) ale, the Redhook Beer-Battered Cod Fish Sandwich is now available at Carl's Jr. and Hardee's restaurants.
The Redhook Beer-Battered Cod Fish Sandwich features a crispy, beer-battered premium cod fillet, topped with fresh lettuce and creamy tartar sauce on a sesame seed bun. The Carl's Jr. version of the sandwich also includes tomato while the Hardee's version includes a slice of American cheese. The chains will also offer Redhook Beer-Battered Cod Fish Tacos in their dual-branded Carl's Jr./Green Burrito restaurants and Hardee's/Red Burrito restaurants. The tacos feature Redhook beer-battered cod fish, topped with spicy Santa Fe sauce, shredded jack and cheddar cheeses, lettuce and salsa, wrapped in a soft tortilla. There is no residual alcohol in the beer-battered cod fillets but the wonderful, hoppy, malty beer flavor remains.
"Carl's Jr. and Hardee's pioneered the use of branded alcoholic beverages in fast food as menu ingredients because they taste great and our customers are familiar with the practice from casual-dining and even fine-dining restaurants," said Brad Haley, chief marketing officer of Carl's Jr. and Hardee's. "So, for our new crispy cod fish sandwiches and tacos, we loved the idea of trying a beer-battered cod. After sampling many beers – in the batter, of course – we landed on the Extra Special Bitter from Redhook, one of America's favorite craft breweries, since it gave the cod fillets a nice beer flavor and a crispy coating." (Web Site) www.carlsjr.com
______________________________________________________________________________________________________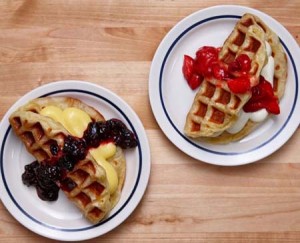 IHOP® Restaurants Promote New Breakfast Item, Criss-Croissants™
IHOP Restaurants have once again found a way to surprise and delight guests with a new and unique breakfast item that is sure to become a fast favorite: Criss-Croissants™. Beginning February 9th, guests can be the first to enjoy this never before tasted treat, hand crafted using fresh croissant dough, which is "waffulized," folded over, filled and topped with one of two tangy and sweet combinations: Blackberry Lemonade: A warm waffled croissant filled with refreshing lemonade cream and topped with sweet blackberries. Strawberry Rhubarb: A warm waffled croissant filled with perfectly sweetened cream cheese, and crowned with a strawberry rhubarb topping.
"For over 56 years, IHOP has been the expert-and the leader-in serving the best in breakfast, any time of day," said Marie Grimm, Vice President, Menu Development and Innovation, International House of Pancakes, LLC. "And we've kept that position by never resting on our accomplishments, but by always searching for the next, most innovative offering that guests may never have expected, but are thrilled to discover. We're so excited by this new evolution of the classic French croissant, we're sure that our guests will join us in saying "Vive le Criss-Croissant!" (Web Site) www.ihop.com
______________________________________________________________________________________________________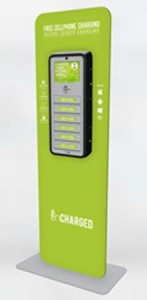 InCharged And Brightbox Partner To Provide New Cell Phone Charging Solutions
Provider of customized cell phone charging solutions InCharged, LLC has formed a new distribution partnership with Brightbox, Inc.
(www.brightboxcharge.com), the industry leading platform provider of secure, intelligent cell phone charging locker solutions. Customized InCharged cell phone charging stations are a valuable tool for clients who want to use cell phone charging stations as a branding opportunity while providing a free service for their customers. Brightbox excels at offering highly functional and secure cell phone charging lockers as a free or paid service for venues and events. As a result of this new partnership, InCharged clients will continue to benefit from the same leadership and expertise in event technology and the full line of customized InCharged cell phone charging stations – in addition to gaining access to the exceptional Mark3 charging station platform built by Brightbox.
"InCharged has great products like InBox, InVolt and InFuse," said Billy Gridley, Brightbox CEO. "Our event and permanent placement venue customers need diverse charging solutions. By working together, Brightbox and InCharged can more fully meet the charging needs of a broader range of clients." (Web Site) www.incharged.com
______________________________________________________________________________________________________
Grocers Can Now Offer Store Brand Shopper Tools Using Intelichoice
The database that powers InteliChoice™, one of America's leading nutrition merchandising systems, is now available as an API (application programming interface), enabling grocers to develop store-brand shopper tools that promote healthy eating. Using the InteliChoice™ API, grocers can offer smart tools that, among other tasks, help shoppers create personalized shopping lists, link to nutrition information via UPC codes, order products online or plan meals for health conditions like diabetes and gluten allergies.
Built by Foxfire Printing and continuously maintained by registered dietitians, the InteliChoice™ database is America's most comprehensive database of nutrition attributes. The database comprises information on virtually every fresh and packaged food, including private label items, complies with FDA, USDA and other dietary guidelines and, through the InteliChoice API, integrates seamlessly with existing websites and web-based applications like smartphones and tablets.
"Grocers know that today's shoppers demand healthy food choices and transparent wellness information. The InteliChoice API answers that demand by serving as the health and wellness brain behind a grocer's web site, smartphone app and more," said InteliChoice Vice President Judy Seybold. (Web Site) www.foxfireprinting.com
______________________________________________________________________________________________________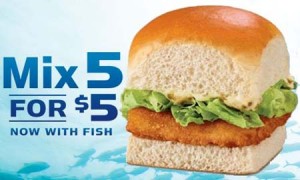 Krystal Promotes Fish For The Lenten Season
This Lenten season, the Krystal Company restaurant known for its iconic square burger has gone fishing for a seafood-inspired lineup to celebrate Lent. Participating restaurants will be featuring their best catches every day during the Lenten season: the Krystal Fish Sandwich, Deluxe Fish Sandwich, Fish Basket Combo, and the recently released Hushpups. The limited time menu items are available during lunch and dinner.
"We introduced the Krystal Fish and Fish Deluxe last year and brought them back by popular demand. This year, we've added a Fish Basket to round out our offering of craveable fish items," said Jason Abelkop, Chief Marketing Officer for the Krystal Company. "Available for a limited time, these seafood offerings are perfect for Lent and so delicious that everyone will want to come in for the experience." (Web Site) www.Krystal.com
______________________________________________________________________________________________________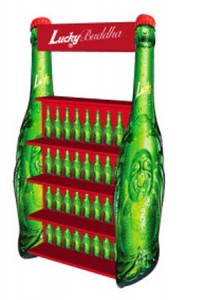 Lucky Buddha Beer Uses Sustainable Displays In Walmart
Walmart, Lucky Buddha Beer and Noble Environmental collaborated to create sustainable end-cap displays made with ECOR®, which will be placed in select Walmart stores. Lucky Buddha Beer is the second fastest growing import beer brand in supermarkets in the United States. ECOR is an advanced sustainable building material that was developed by Noble Environmental Technologies and the United States Department of Agriculture to be non-toxic, VOC-free, made from 100% recycled materials and is 100% certified bio-based to be used as an alternative for traditional wood, plywood, corrugated and plastics. Traditional displays in the retail environment are made from corrugated cardboard, they fray quickly, require replacement often, while displays made from ECOR could last over a year without breaking down or fraying; an ongoing challenge for most traditional display materials.
"We are thrilled to be working hand in hand with Walmart to showcase Lucky Buddha Beer inside their stores on what we believe is a sustainable and durable flat-pack point-of-purchase display," said Kevin Swadish, CEO of Sage Beverages.
"Walmart's focus on supply chain sustainability makes ECOR an excellent material for Lucky Buddha Beer to use on this store display rollout," said Robert Noble, Founder and CEO of Noble Environmental Technologies. "Walmart has done a stellar job in establishing and measuring achievement of sustainability goals, and increasing recycling practices. By suppliers integrating ECOR into the supply chain for displays like Lucky Buddha Beer, there is an opportunity to further reduce material use, logistic costs and carbon footprint. Furthermore, ECOR displays enable efforts to close-the-loop for waste, and are designed to be converted into ECOR and other recycled materials at the end of their lifecycle." (Web Site) www.ecorusa.com
______________________________________________________________________________________________________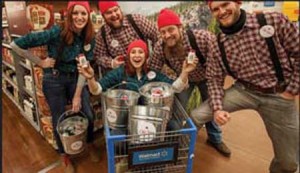 Old Spice Conducts Old Spice Getaway At Walmart
In conjunction with Old Spice's newly introduced, nature-inspired Fresher Collection, Old Spice is launching the "Old Spice Getaway" promotion at Walmart – kicking off with a lumberjack-themed event in Chicago at the North Avenue Walmart. The Old Spice Fresher Collection harnesses nature's power to help guys smell manlier and fresher than the great outdoors. Available now at Walmart, the Fresher Collection introduces three new masculine scents – Timber, Citron and Amber, which join Fiji and Denali from the popular Fresh Collection. Inspired by the freshest ingredients in nature, the Fresher Collection helps guys get that fresh outdoor scent all over their body, from anti-perspirant and deodorant to body wash, body spray and shampoo. Until March 31, customers who purchase Old Spice Fresher Collection products at Walmart locations nationwide can upload their receipts at www.oldspicegetaway.com for a chance to win tickets to the Lumberjack World Championships in Hayward, Wis. on July 23-25, 2015.
"The skill and style of the lumberjacks and lumberjills from across the nation is contagious," said Diane McNamer, LumberJack World Championship Executive Director. "We're delighted that Old Spice and Walmart are carrying the momentum of the Old Spice Fresher Collection launch all the way to the Lumberjack World Championships. With scent names like Timber, we couldn't think of a better fit."'
"Look around. Everything is about wood, beards and enjoying scents that have the power to transport guys to nature," said Tim Marrin, P&G spokesperson. "The Old Spice Fresher Collection is all about smelling as great as nature is – and this promotion celebrates that and is a fun way for us to reward our fans." (Web Site) www.oldspice.com
_____________________________________________________________________________________________________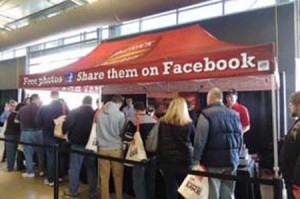 Patrick Cudahy Becomes Title Sponsor Of BACONFEST MILWAUKEE
Patrick Cudahy® has returned as the presenting sponsor of the fourth-annual 102.9 the HOG's BACONFEST MILWAUKEE. Patrick Cudahy will be handing out samples of their delicious Original Sweet Apple-Wood Smoked Bacon as well as their All-Natural Sweet Apple-Wood Smoked Bacon and their Thick Cut Double-Smoked Sweet Apple-Wood Smoked Bacon. Additionally, Patrick Cudahy will have their photo booth onsite to capture memories from the event for attendees to share on Facebook and Twitter. Everyone who stops by the Patrick Cudahy display will also be treated to bacon-inspired recipe cards, bacon hats and coupons. Festival attendees can delight in bacon-inspired creations from Milwaukee's best chefs, cooking demos and a never-ending supply of bacon fun.
"You can't have a bacon festival without Patrick Cudahy," said Mitch Cooper, Marketing Manager, Patrick Cudahy. "We've loved celebrating bacon with our fans at BACONFEST MILWAUKEE over the last three years and can't wait until this year's event. It's what Patrick Cudahy is all about: family, friends, fun and bacon. It's a great tradition that we look forward to every year." (Web Site) www.patrickcudahy.com
______________________________________________________________________________________________________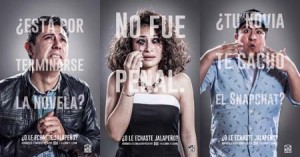 Pizza Patron's Spicy New Promo Touts Tears, Testosterone And Romance
Pizza Patrón has launched its 'add jalapeños' campaign, LLORAR Y LLORAR, named after a famous song sung by perhaps the greatest living singer in Mexico, Vicente Fernandez. It translates to 'Cry and Cry Again.' The campaign is centered upon adding jalapeños to a pizza for just 99¢. According to a recent scientific study, that action may contribute to some interesting physiological effects. In 2014, Time Magazine published an article about a French study titled Some Like It Hot, that showed men who love spicy food had higher testosterone levels and consequently better sexual performance. As a tribute to those findings, Pizza Patron's campaign to add jalapeños to any pizza started on Valentine's Day.
"Pizza Patrón already goes through a lot of jalapeños each week," said Andrew Gamm, brand director for Pizza Patrón. "Even so, we have dedicated a significant portion of our store lobbies to display the series of campaign posters featuring very colloquial headlines designed to heighten customer awareness of our 'add jalapeños' option."
The dramatic point of purchase posters feature men and women crying and the headlines ask 'Are you crying because'… they cancelled your favorite novella, it was terrible call on the field, your girlfriend caught you on Snapchat — or — because you added jalapeños to your pizza. "The Valentine's Day timing, combined with the famous song and the results of the French study make this promotion a lot of fun for everyone," said Gamm. (Web Site) www.pizzapatron.com
______________________________________________________________________________________________________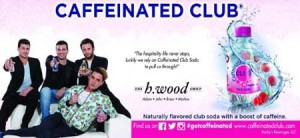 Rocky's Beverages Launches New Beverage Line
Rocky's Beverages has launched Caffeinated Club®, the first and only club soda made with a boost of caffeine. The brand new concept is set to change the landscape of the beverage world by allowing consumers to enjoy an entirely different kind of carbonated drink without the calories, harmful processed ingredients and health risks in other popular beverages with caffeine. Along with their signature 'Clear' traditional club soda, Caffeinated Club introduced 3 delicious flavors, Raspberry, Lemon, and Orange-Grapefruit. Notable health benefits include zero calories, no artificial sweeteners, and only 34 mg of caffeine, the same amount of caffeine as a cola, just shy of the amount in a ½ cup of coffee. This innovative beverage can be found in many 7-11's and other retail locations.
Founder Rocky Moseles said, "Our product is one of a kind. There is nothing like Caffeinated Club. I'm confidant consumers will choose Caffeinated Club as a healthier alternative to other beverages with caffeine. Our new line has invigorating taste and sparkling flavors!" (Web Site) www.xenia.com
______________________________________________________________________________________________________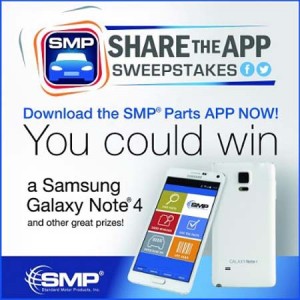 Standard Motor Products Launches The 'Share The App Sweepstakes'
Standard Motor Products (SMP) has launched a sweepstakes to celebrate the launch of its free SMP® mobile Parts App. Automotive professionals and car enthusiasts will have the chance to win one of several Samsung Galaxy Note® 4 Phones or Apple touch® iPods. The first 500 entrants will receive a free Portable Phone Charger. SMP Share the App Sweepstakes participants may enter via the SMP® Parts App or online. Everyone who shares the app to Twitter or Facebook will receive 10 additional entries for each friend who enters from their link.
"While it's always great to win a cool prize, it's even better to have a great tool that makes finding the aftermarket's best parts easier, and that's exactly what this app does. Our Share the App sweepstakes is a great way for professionals and motorists to experience everything the SMP Parts app has to offer and to learn more about the SMP family of brands," said Jay Eckstein, Director of Marketing Services, SMP.
The SMP® Parts App lets users search for parts for all SMP® brands, including TechSmart®, Intermotor®, BWD®, Hayden®, Standard®, ACI®, CompressorWorks®, and Four Seasons®. Users can search by part number, year, make, model and engine, or by scanning a vehicle's VIN number. Other features of the app include the ability to scan the UPC code on any SMP brand package for direct access to all of its relevant information and a convenient save search feature. The SMP® Parts App can be downloaded free at the App Store (for iOS devices) and at Google Play (for Android devices). (Web Site) www.smpcorp.com
______________________________________________________________________________________________________
Belly Hires New Executives
Belly, an industry leading customer loyalty and marketing platform, has appointed three key executives — Kelly Seeman, Senior Vice President of Enterprise Sales, Fred Lee, Executive Vice President of Engineering and Daniel Gloede, Executive Vice President of Finance. Belly is the first universal digital customer loyalty program that lets everyone get rewards at the businesses they love. Offering customizable, unique rewards programs backed by a seamless marketing solution, Belly makes it easy and affordable for merchants to engage customers with memorable in-store experiences and build lasting relationships.
"We have strong leadership and we continue to see opportunities for growth in key markets," said Logan LaHive, Belly Founder and CEO. "The addition of these talented professionals enables us to continue providing the highest levels of customized service to both existing and new customers as our business grows." (Web Site) www.bellycard.com
______________________________________________________________________________________________________
The Leo Burnett Group Names Bob Raidt As Global President Of Arc
The Leo Burnett Group has appointed Bob Raidt as Global President of Arc, the brand activation agency inside Leo Burnett. Raidt will oversee business strategy and operations in the U.S. and globally with a focus on building the capability, connectivity and performance of the agency's growing Arc network. Throughout Raidt's nearly 20-year tenure at Leo Burnett, he has worked on a number of blue chip clients including McDonald's, P&G and Coca-Cola, where he collaborated closely with Arc. Since 2013, he has served as Worldwide Account Director for Leo Burnett's Samsung business. (Web Site) www.leoburnett.com
______________________________________________________________________________________________________
Bond Launches SynapzeSHOP, A CPG Mobile Loyalty App To Drive Consumer Engagement And Sales
Bond Brand Loyalty, a leading brand loyalty agency, has launched SynapzeSHOP, a new consumer mobile loyalty solution for CPG brands. With SynapzeSHOP, brands can offer consumers a convenient, personalized, branded mobile loyalty and rewards experience. SynapzeSHOP integrates a complete set of class-leading loyalty features with in-the-moment, location-based offers and messaging. Through this customizable, branded app, consumers can shop, scan receipts and earn valuable rewards such as points, cash, gift cards and other forms of recognition for purchase and non-purchase activities.
Bob Macdonald , President and CEO of Bond Brand Loyalty, said, "We designed SynapzeSHOP to help brands quickly make the leap to mobile and provide them with a sophisticated set of features to attract consumers, drive engagement and influence them along the entire path to purchase. This is a step change for brands that are looking to collect powerful data and build promotions or programs on their own or with retailers to target consumer segments, influence behaviors and track results." (Web Site) www.SynapzeSHOP.com
______________________________________________________________________________________________________
Bumble Bee Seafoods Uses Accenture Software For Trade Promotion Management
Bumble Bee Seafoods will equip its staff with the information they need to better plan, target and execute more effective trade promotions with the implementation of Accenture CAS Trade Promotion Management (TPM) software. In addition, the new technology will improve collaboration with Bumble Bee Seafoods' retail partners to help drive increased consumer demand. Expanding on the long-standing relationship between the two companies, Accenture will assist Bumble Bee Seafoods in improving the effectiveness of trade promotions by integrating planning and execution software and process, including target setting, promotion planning, account management, volume forecasting, trade funds management, payments and deductions and analytics capabilities. The new trade management software and process will provide greater insight into the factors affecting the performance of promotions and enable Bumble Bee Seafoods to assess planned and actual trade promotion spend, volume, ROI and weekly consumption results. Using out of the box functionality and configuration capabilities, the software can be deployed to analyze previous promotions and identify influencing factors which contribute to the success of future promotions.
"The ability to accurately assess and allocate trade promotion spend has never been more critical to our business," said Tony Costa, senior vice president and CIO, Bumble Bee Seafoods. "We selected Accenture CAS software because it gives us real-time visibility into trade promotion activities and enables us to offset rising costs, increase promotional return on investment, support pricing strategies and be more responsive to changes in the marketplace. We believe that in choosing Accenture CAS, Bumble Bee will continue to enjoy a significant competitive advantage." (Web Site) www.accenture.com
______________________________________________________________________________________________________
Hy-Vee Selects Interactions For Experiential Marketing Services
Interactions (www.interactionsmarketing.com), a global leader in innovative retail services and experiential marketing for retailers and brands, has teamed up with Hy-Vee, Inc., an employee-owned corporation operating 235 retail stores across eight Midwestern states. Interactions will engage shoppers through experiential marketing events in 50 store locations in Iowa, Illinois, Kansas and Missouri, with plans to expand to more than 145 stores throughout the year. In addition to planned event services, Interactions will also collaborate with Hy-Vee to develop additional experiential marketing activities, such as new store openings, community events and Hy-Vee branded programs. (Web Site) www.hy-vee.com
______________________________________________________________________________________________________
fred's Super Dollar Joins inStream Retailer Network
fred's Super Dollar Stores has selected inStream, a leading provider of intelligent marketing solutions, and joined inStream's retailer network of 38,000 plus stores offering point-of-sale and digital marketing programs to today's value-driven consumers. The fred's/inStream partnership will reach over 2.2 million shoppers across 600 stores each week with targeted offers, on the "front" of their consumer receipts which will feature eye-catching graphics. inStream drives customer engagement and sales via targeting based on customer-specific purchase data.
"We have chosen inStream as our partner to offer new savings and value through a new POS marketing program which reinforces our loyalty offers and commitment to deliver savings and value to fred's shoppers," said Dave Mueller, Senior Vice President of Sales and Marketing at fred's. "inStream was an obvious choice for fred's given the company's deep understanding of the value consumer and the strategic marketing partnerships they will bring to our shoppers during each and every transaction." (Web Site) www.instreamglobal.com
______________________________________________________________________________________________________
The Integer Group Hires Two Digital Shopper Marketing Executives
The Integer Group®, a leading global promotional, retail, and shopper marketing agency has appointed David Battrick as Group Director of Digitail®, and Balind Sieber as Director of Digital Creative, both out of Integer's Denver office. Digitail® is a digital department and service offering at Integer that focuses on promotional retail and commerce solutions in and around the convergence of digital and retail. Integer focuses on creating an overall seamless commerce experience among all retail touch points rather than fragmented communication in different channels or on different devices. The addition of both Battrick and Sieber brings a diverse digital perspective that enhances Integer's Digitail® practice and positions them as the digital leader in shopper marketing as the physical and digital retail worlds continue blurring.
"By adding both David and Balind we are reinforcing our digital capabilities. They are both very talented individuals with extensive digital experience that will enhance Integer's digital prowess. Their backgrounds set them up to effectively lead a dynamic group of digital trailblazers to produce the next best ecommerce and eretail solutions for our clients," said Morgan McAlenney, EVP of Digitail®, The Integer Group. (Web Site) www.integer.com
______________________________________________________________________________________________________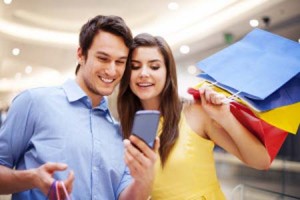 Mobiquity Networks And ShopAdvisor Team To Create Innovative Mobile App Offering Tapping Into User Preferences And Micro-Location
Mobiquity Networks, a wholly owned subsidiary of Mobiquity Technologies, which operates a national location-based mobile advertising network, has reached an agreement that will enable ShopAdvisor's nearly two million mobile app users to be uniquely notified of preferred and relevant products that are available near them. Through the Mobiquity Networks/ShopAdvisor arrangement, ShopAdvisor's mobile users will know when they are physically close to retailers carrying their favorite products, receive current price and offer
details, and will be alerted if there is an offer in proximity for a product that is similar to something for which they've shown a
preference.
"The combination of proximity and preference is powerful. We believe ShopAdvisor mobile users will benefit with relevant local offers and information," said Dean Julia, Co-CEO for Mobiquity Networks. "The ShopAdvisor and Mobiquity Networks partnership will provide our mobile users with greater opportunities to access promotions and offers on products they love within their local area," said Scott Cooper, Founder & CEO of ShopAdvisor. "The combination of the user preference information provided by ShopAdvisor and the reach and proximity information provided by the Mobiquity Technologies network will provide brands and retailers the opportunity to better engage with potential shoppers." (Web Site) www.mobiquitynetworks.com
______________________________________________________________________________________________________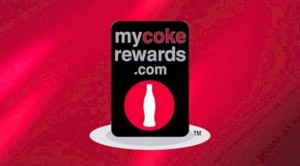 Coca-Cola Refreshes Loyal Fans With All-New My Coke Rewards
Coca-Cola is rewarding loyal fans with the all-new My Coke Rewards loyalty program. With the new My Coke Rewards program, members are rewarded on their terms for sharing content they are passionate about from the devices they use on a daily basis. The introduction of new ways to earn perks comes with an entirely fresh spin on rewards, as well. Members are still able to cash in points for their favorite Coca-Cola beverage coupons and retailer gift cards, but the latest rewards appear in the form of unique, memorable experiences, such as cooking classes with celebrity chefs and premier tickets to sporting events. To meet the evolving desires and expectations of members, the program has shifted from a traditional, transactional model to a content-based program driven by community and social interaction. Coca-Cola consumers can now engage with snackable, interactive content and activities organized around their personal passions, such as cooking, gaming and fitness, to earn valuable perks. The enhanced focus on content comes with an upgrade to the overall user experience of the program. Members will now enjoy the convenience and ease of a modern interface that is compatible across all mobile devices. Members who log on to MyCokeRewards.com will find that they can now earn Bronze, Silver and Gold "status levels" by participating in the new social, interest-based activities. As members climb status levels, complimentary perks are unlocked, including bonus points and access to expanded rewards catalogs. The most substantial rewards are available to Gold status members. For those looking to pay it forward, the new My Coke Rewards for Schools program offers new ways to donate to more schools than ever before.
"My Coke Rewards has been celebrating our most passionate and loyal fans since 2006 – just for enjoying their favorite beverages. We're taking that commitment to the next level with this new digital platform by offering experiences that are more personalized, more social, and more valuable than ever," said Kim Gnatt, Global Group Director, Digital Marketing. "With brand new marketing technology systems powering the loyalty platform, we are able to serve content direct to consumers based on their personal preferences and online behaviors. And by leveraging our partnerships, we're able to create one-of-a-kind experiences that only The Coca-Cola Company can offer." (Web Site) www.mycokerewards.com
______________________________________________________________________________________________________
Smith Micro's Latest NetWise Solution Delivers Relevant Mobile Services
Smith Micro Software has launched its latest NetWise® solution, NetWise Captivate, a new mobile platform that allows marketers and wireless service providers to create more personalized brand experiences for their customers using smartphones. NetWise Captivate detects consumer shopping patterns and mobile activities in real time to engage customers in the right circumstances. By delivering more relevant and convenient mobile services and offers, businesses can build higher value relationships with their customers.
With NetWise Captivate, marketers can better understand their mobile customers and more effectively connect with them through better targeted promotions, customized services, and timely information.
"Mobile phones offer a highly personal, pervasive, and extremely powerful channel for customer engagement, but mobile marketing is still in its infancy," said Carla Fitzgerald, Chief Marketing Officer at Smith Micro. "Our NetWise Captivate platform helps marketers deliver the right message or promotion to the right customer at the right time, creating a better mobile experience that leads to increased loyalty and business growth." (Web Site) www.smithmicro.com
______________________________________________________________________________________________________

______________________________________________________________________________________________________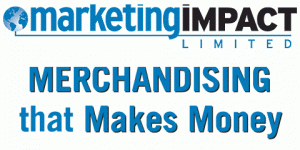 ______________________________________________________________________________________________________

______________________________________________________________________________________________________

______________________________________________________________________________________________________
CLICK ON IMAGE TO VIEW DIGITAL EDITION
______________________________________________________________________________________________________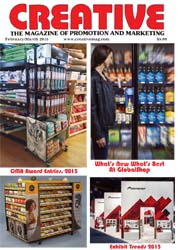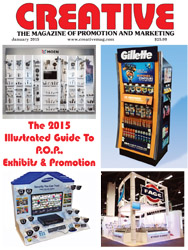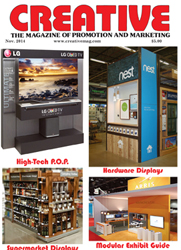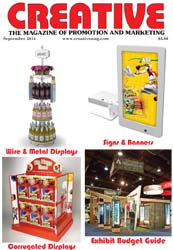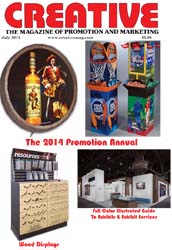 MAY 2014 ISSUE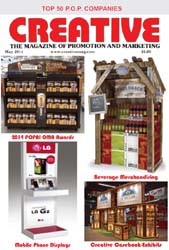 MARCH 2014 ISSUE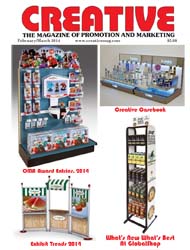 JANUARY 2014 ISSUE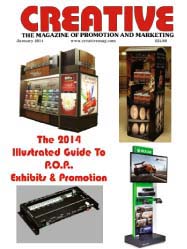 NOVEMBER 2013 ISSUE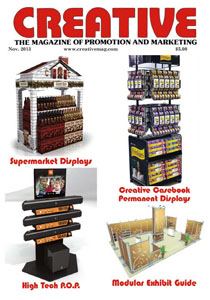 SEPTEMBER 2013 ISSUE
MAY 2013 ISSUE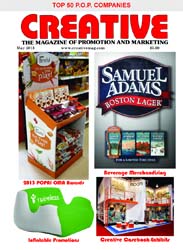 MARCH 2013 ISSUE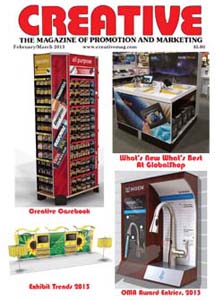 JANUARY 2013 ISSUE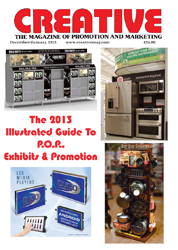 NOVEMBER 2012 ISSUE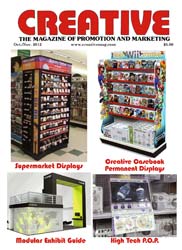 SEPTEMBER 2012 ISSUE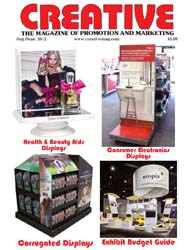 JULY 2012 ISSUE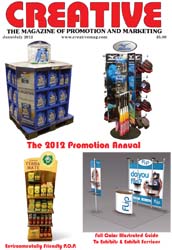 MAY 2012 ISSUE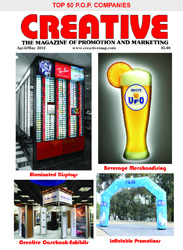 JANUARY 2012 ISSUE