______________________________________________________________________________________________________



______________________________________________________________________________________________________


______________________________________________________________________________________________________

______________________________________________________________________________________________________


______________________________________________________________________________________________________


______________________________________________________________________________________________________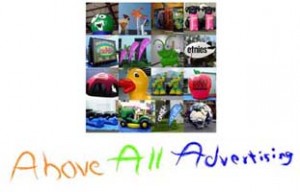 ______________________________________________________________________________________________________


______________________________________________________________________________________________________


______________________________________________________________________________________________________


______________________________________________________________________________________________________

______________________________________________________________________________________________________
iSmoke Launches OneHitter
iSmoke, a category leader in the growing e-cig / vapor category that develops innovative, consumer-centric vaping products utilizing the latest technologies, has introduced the iSmoke OneHitter, a small, discrete loose leaf tobacco vaporizer designed to "heat, not burn" tobacco. Perfect for on-the-go adult smokers who are looking for a portable, discrete, and technologically advanced way to vape their loose tobacco. The battery is rechargeable and comes with a cleaning tool set. (Web Site) www.iSmoke.com
______________________________________________________________________________________________________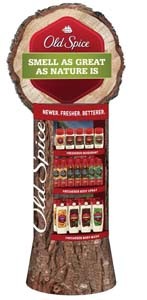 New Old Spice Fresher Collection Adds New Product Lineup Inspired By Nature
The Old Spice brand from Procter & Gamble has introduced a new product lineup to its versatile collection of male grooming products, the Fresher Collection, harnessing nature's power to help guys smell manlier and fresher than the great outdoors. Building on the success of the brand's popular Fresh Collection and delivering what guys want most – fresh, clean scents with names that are easily recognizable – Old Spice introduces three new masculine scents inspired by the freshest ingredients in nature, each with descriptive names and scents that guys know and can place, Timber, Amber and Citron.
Influenced by studies proving the great outdoors and its fresh scents have the power to calm the mind and body, Old Spice partnered with leading neuroscience research firm Innerscope Research to put the new Fresher Collection to the test to see if its scents have the same powerful effect. The results show that Old Spice Fresher Collection has the transformational powers to take your brain to the great outdoors, eliciting a more positive response than smelling nature itself. All five Fresher Collection scents are available in anti-perspirant/deodorant, deodorant, body wash and body spray. Timber and Fiji also are available in shampoo and bar soap. (Web Site) www.oldspice.com
______________________________________________________________________________________________________
Empire Today Opens First-Ever Retail Stores
Empire Today, LLC, commonly known as Empire Carpet, has opened its first-ever retail stores redefining the flooring shopping experience. Through extensive research of people who purchased flooring in retail stores, Empire Today® discovered consumers are not fully satisfied with their existing flooring store shopping experiences. The studies found consumers have a perception that home improvement stores provide insufficient expertise, a slow process, and unclear pricing. Some people were unsure they were even getting the right products for their needs.
"Empire Today is using its 55 years of shop at home experience to create a better kind of flooring store," said Keith Weinberger, Empire's Chief Marketing Officer. "Empire Today wants to take the stress out of getting new floors. Empire's new stores will have a personal flooring specialist who collaborates with customers throughout their project, a hand-selected product assortment, special warranties, and Empire's great pricing and specials."
Empire stores now offer Personal Flooring Specialists Throughout Entire Project: A personal flooring specialist will meet with customers in the store to understand needs, recommend products, and provide the right samples. That same flooring specialist can also visit a customer's home to take measurements with additional samples, schedule installation and take samples back, so a customer doesn't need to go back to the store if they'd prefer not to. Thoughtful Store Design: Empire created 'neighborhoods' of products, so similar products across budget levels are grouped together in the store, making it easier for customers to find what they want. Empire also worked with lighting scientists to help ensure the flooring colors customers' see in-store look the same in their home. All-Inclusive, Transparent Pricing: Every product has an all-inclusive price right on the tag which includes flooring, padding and materials, and installation, along with a rating to allow customers to easily compare products, even if they're made by different manufacturers. Exclusive "Be Happy Promise": If a customer is not satisfied with the flooring they bought, within 30 days of the last installation date, Empire will cover the cost of the selected replacement flooring product only of equal or lesser value.
______________________________________________________________________________________________________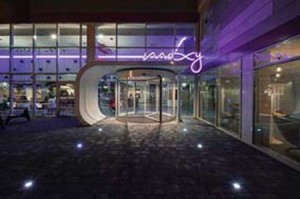 Marriott's New Lifestyle Brand Brings Edgy, Fun Moxy Hotels To The U.S. In 2016
Marriott International has introduced Moxy Hotels to the U.S. The new and contemporary brand, first launched in Europe, is entering the market in a bold way, with eight identified projects slated for major metropolitan locations, including New York City (Chelsea, Mid-town and Lower Manhattan), San Francisco, Seattle, New Orleans and Chicago. Moxy Hotels was launched in fashion forward Milan last September and more hotels are set to open across Europe in Germany (Munich, Frankfurt and Berlin); Denmark (Copenhagen); and the United Kingdom (London) over the next two years.
"Moxy fully embraces today's contemporary traveler and welcomes guests with its style, design and attitude," said Tina Edmundson, global officer, luxury and lifestyle brands. "Moxy clearly resonates with the young and young at heart – it's fun, edgy, and social, all with a youthful spirit."
"We have implemented a development strategy across North America in locations that meet the Moxy mantra – high performing markets and urban locations popular with millennials," added Eric Jacobs, chief development officer. "We are focusing on travelers looking for comfort, a distinct style and affordability."
Moxy's first New York property will be created by the world-renowned design firm Yabu Pushelberg. George Yabu and Glenn Pushelberg are well known for delivering the unexpected and are dedicated to designs that reflect an imaginative, thoughtful and honest approach. For future Moxy hotels, the design aesthetics will embody the ethos of the brand and the personality of the local market. Moxy's inviting lobbies are crafted to be highly social spaces with a high-energy lounge, 24/7 self-service grab and go, ample plug-ins for personal devices, free and furiously-fast Wi-Fi, and the Moxy Digital Guestbook for streaming videos and pictures via Instagram. Each hotel is also equipped with a library and plug-in zones that invite a quiet read or a brief web browse. Guest rooms will offer keyless entry, screen-casting and motion-sensor lighting.
______________________________________________________________________________________________________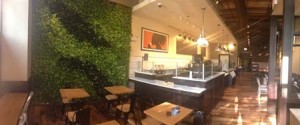 Peet's Coffee & Tea Opens Michigan Avenue Flagship
Peet's Coffee & Tea, a specialty coffee and tea company, has opened its flagship store on Michigan Avenue in Chicago as part of its aggressive U.S. expansion effort, which will bring its store total to nearly 300 locations nationwide by the end of the year. Earlier this year, the company began its rollout of a new, contemporary store design that takes its coffee shop experience to a higher level, similar to the way Peet's crafts its coffee. The new Michigan Avenue flagship is a signature landmark of Peet's new store experience, which emphasizes the use of natural materials while connecting people to the history and community of Chicago.
Key materials such as walnut orchard wood floors and espresso stained casework create an open, inviting space along with a "living wall" of plants that pays homage to the ivy covering Wrigley Field's outfield wall. Peet's is a premium coffee provider dedicated to superior quality, hand-roasted coffee and the highest standards of freshness. Peet's beans are brewed within three weeks of roast date, and coffee beverages are personally handcrafted by highly trained baristas.
"Chicago is one of the most distinguished culinary towns in the U.S., and we're excited to further expand Peet's into a community that truly appreciates and embraces the high quality standards and level of commitment we put into crafting our coffee," said Dave Burwick, president and CEO of Peet's Coffee & Tea. "With today's opening of our Michigan Avenue flagship, we're unveiling a new, contemporary store experience that not only highlights the art and passion of our coffee making, but also connects to the history and spirit of Chicago."
______________________________________________________________________________________________________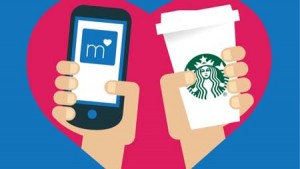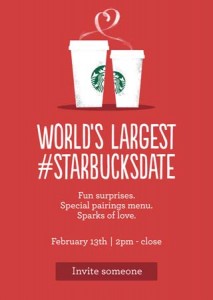 Starbucks And Match Offer Singles New Opportunities To 'Meet At Starbucks'
Starbucks and Match are offering singles new opportunities to connect at Starbucks. With more than 3 million members already listing "coffee and conversation" as one of their interests, Match members will now be able to use the "Meet at Starbucks" feature to more easily reach out and make that first coffee date.
Sharon Rothstein, Starbucks global chief marketing officer, said, "For more than 40 years Starbucks has been a place to connect over a great cup of coffee. We're a place where people come together to share important life moments – big and small. We've been witness to first dates, marriage proposals, job interviews, friends and families reunited, communities gathering, and so much more in our stores around the world."
According to Match, more than one in three singles said that having coffee together is a favorite activity for a first date. In the past year, hundreds of thousands of new Match members mentioned "coffee" in their profiles, and in the past few months, hundreds of thousands of members have added a Starbucks badge to show their love for the brand on their profiles. Now, Match is introducing the first-ever branded product feature that allows members to directly send an invitation to another member to set up that first coffee date. Using the "Meet at Starbucks" feature, members can send an email to someone they might like and can even find a convenient location for their Starbucks date using the Starbucks store locator.
"Together, Starbucks and Match have made it easier than ever to turn that first flirt into a first date," said Sam Yagan, Chief Executive Officer of The Match Group. "Match is a ubiquitous part of singles' lives, generating more dates than anyone else, and more first dates happen at Starbucks than anywhere else."
______________________________________________________________________________________________________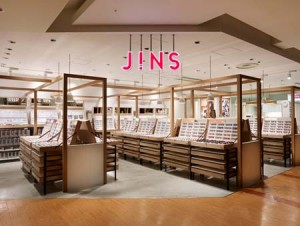 Japan's Leading Eyewear Brand JINS To Open New Flagship Store In San Francisco
Tokyo-based eyewear brand, JINS, plans to expand into the U.S. market with the opening of its first U.S. flagship store in San Francisco in Spring 2015. JINS is an early innovator in creating high-quality, fashion-forward prescription and nonprescription eyewear at affordable prices. Since opening its first store in 2001, JINS has rapidly grown to become Japan's largest eyewear retailer by volume, and today, operates more than 300 retail locations across Japan and China. JINS' U.S. flagship store, located at 151 Powell Street in Union Square, will offer more than 4,900 square feet of shopping space and hold one of the most expansive selections of eyeglasses in the city.
JINS is reinventing the in-store eyewear shopping experience with unprecedented simplicity and speed. At the JINS store, customers can browse, purchase and receive their prescription eyewear with custom fitting all in the same visit. Customers no longer have to wait weeks to receive their glasses in the mail because all JINS high-quality aspheric prescription lenses are assembled in-store via JINS' Kanna lens lab. At JINS, shoppers can receive their glasses from start to finish in approximately 30 minutes.
All of JINS' glasses are artfully designed by a team of designers in Tokyo. With styles ranging from classic to modern and colorful, JINS glasses complement a wide range of tastes and personalities. The JINS store will house more than 1,200 different styles, and because JINS glasses are accessibly priced from $60-120, including premium lenses, style-conscious consumers can collect multiple pairs for multiple occasions.
"We chose the Bay Area as our first stop in the U.S. because it perfectly reflects JINS' progressive spirit and passion for innovation," said Shinsuke Tomita, president of JINS Eyewear US, Inc. "With the opening of the San Francisco store, we hope to change the way people think about shopping for glasses in the U.S. Similar to how we shop for shoes or jewelry, we want our customers to explore countless designs and color options without being limited by the unnecessary complexities and inflated prices that are still the norm in the eyewear industry today."
______________________________________________________________________________________________________
New AT&T Store In Las Vegas Features An Innovative Design That Mirrors Customers' Mobile Lifestyles
AT&T's new store design focused on customers' mobile lifestyles is now open in Las Vegas. The new store is the result of years of exploration and research all centered on one goal – to create a more interactive and engaging store environment. Customers in Las Vegas will be among the first in the country to experience AT&T's new concept store, which blends cutting-edge technology with a warm, welcoming retail environment. This new location will serve the growing number of consumers relying on their wireless devices to manage their busy lives.
"Customers visiting our new Las Vegas store will discover an interactive shopping experience built around their mobile lifestyles," said Tammi Terrell, vice president and general manager for AT&T Southwest and Hawaii. "Our goal is to be America's premier retailer by providing an exceptional experience in every interaction, and we've been working hard to exceed customer expectations by taking our stores and network to a new level here in Las Vegas."
Everything about the store is designed for ultimate flexibility, while encouraging self-discovery and satisfying curiosity. The store layout will highlight AT&T's products and services, devices and accessories across three unique "zones" – the Connected Experience Zone, the Community Zone, and the Explore Zone. The Connected Experience Zone features "lifestyle vignettes" to offer customers a glimpse of how products can be used in their everyday lives. These lifestyle pavilions will highlight categories such as music, home security, entertainment and more. Next is the Community Zone, featuring "community tables" that let customers shop and play in an open and interactive space. This space features apps, accessories and devices to show customers how their technology can work together. Finally, customers can check out the Explore Zone with "exploration walls" that showcase AT&T's diverse line-up of devices and accessories, complemented by digital monitors with product information. Customers will no longer see the traditional retail "cash-register" counters in the store. Instead, they will find round cafe-style "learning tables" that allow for side-by-side interactions with AT&T retail consultants. All retail consultants carry a tablet supported by a new mobile point-of-sale system that enables them to help customers on the spot.
______________________________________________________________________________________________________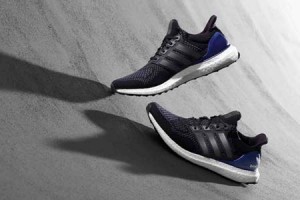 adidas Unveils Ultra BOOST With Highest Energy Return Yet
adidas is bringing unprecedented comfort and energy to runners with the launch of its most technically-advanced running shoe yet, Ultra BOOST. The full-length BOOST midsole is comprised of 3,000 energy capsules – 20 percent more than any shoe to date. The carefully-engineered Primeknit upper provides a precision fit and maximum breathability, while the midsole technology returns energy with each step. A Stretch Web outsole with a perforated, elastic design puts runners closer to the BOOST cushioning, allowing them to maximize the energy-return benefits. A new heel construction comfortably cradles the foot and adjusts to the Achilles tendon's natural movements. For a customized fit and feel, a new, featherweight sock liner adapts to runners' individual foot forms. Ultra BOOST also boasts a new dual-density TORSION® SYSTEM, embedded into the shoe's base. This allows for more independent movements between the heel and forefoot, giving runners superior stability and a smooth, controlled run.
"To answer the world's athletes' call for more Energy we aimed to create the greatest running shoe ever and we've done exactly that with Ultra BOOST," said Eric Liedtke, adidas executive board member. "adidas has raised the industry standard with BOOST and will continue blazing a path in Energy Running for those who dare to follow."
______________________________________________________________________________________________________

Alberto VO5 Introduces VO5 Shine
Alberto VO5 has introduced its first ever dual purpose, after-shower product for hair and body: Shine, Glow & Go Beauty Oil. Infused with VO5's signature 5 Essential Vitamins formula, this ultra-hydrating, fast-absorbing spray helps replenish dry hair and skin for a soft, silky feel and radiant look. Unlike many other beauty oils available at drug, grocery and mass retailers, VO5 Shine, Glow & Go Beauty Oil is free of mineral oils, which can clog pores and strip skin's natural oils. VO5's new product consists of an all-natural, proprietary blend of oils — argan, macadamia, sunflower, shea, grapeseed, and coconut – that allow skin and hair to breathe and let in natural oils for nourishment.
______________________________________________________________________________________________________
BAILEYS Coffee Creamers Introduces Two New Flavors
BAILEYS® Coffee Creamers, the line of premium non-alcoholic flavored coffee creamers, has introduced two new flavors to its product lineup. The creamers, Macadamia Brittle and Limited Edition Bourbon Vanilla Pound Cake, are the first of their kind on the market and will join the brand's existing 13 flavors. They are now available in dairy cases nationwide.
"Flavored coffee consumption is a growing national trend, and we want to provide consumers with a wide variety of high-quality and unique flavor options," said Lynne Bohan, spokesperson for HP Hood LLC, licensee of Non-alcoholic BAILEYS® Coffee Creamers. "These delicious new varieties enrich the way people enjoy their daily coffee, and will quickly become favorites for the New Year."
______________________________________________________________________________________________________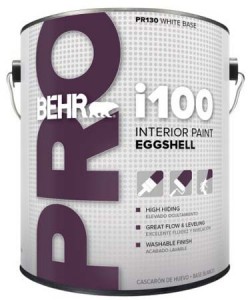 Behr Paints Introduces BEHR PRO™ Paint Line
Behr Paints is introducing the new BEHR PRO™ Paint series formulated specifically with the professional in mind for both interior and exterior projects. The program also brings together premium architectural-grade products designed to satisfy the performance criteria required on every project. The series offers advanced application properties such as superior touch-up, excellent hide and maximum coverage. BEHR PRO paint will be available on The Home Depot® store shelves by mid-April, 2015. To help professionals meet customer expectations, Behr and The Home Depot have teamed up to offer a variety of Pro services making it a destination for painters.
______________________________________________________________________________________________________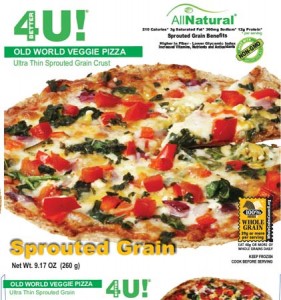 Better4U Launches 1st Gluten Free Pizzas Made With Sprouted Ancient Grains
Natural Foods Company Better For You Foods is launching a new line of Better4U Gluten Free Sprouted Ancient Grains Pizzas. The innovative line of frozen pizzas are made with four sprouted gluten free grains – quinoa, flax, millet and chia – that provide the multigrain crust a unique and hearty flavor. Sprouted grains have become an increasingly popular food among natural health-oriented consumers because they are higher in fiber, vitamins and minerals than traditional grains. Sprouted grains are preferred by people with diabetes, since they register a lower glycemic index. The new Better4U Gluten Free Sprouted Ancient Grains Pizzas are available in three varieties, each with natural toppings. The current offerings are all "thin crust" and include Four Cheese, Uncured Pepperoni and Mediterranean. Like other Better4U frozen pizzas, these products are lower in fat, calories and sodium than those offered by competing brands. They are also made with Non-GMO ingredients and are Certified Gluten-Free.
______________________________________________________________________________________________________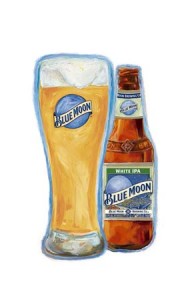 Blue Moon® White IPA Introduced
After searching through 150 varieties to find the perfect hop for its latest brew, Blue Moon Brewing Company has unveiled its own twist on an IPA: Blue Moon White IPA. Ringing in 20 years as a brewery, they're unveiling Blue Moon White IPA by challenging consumers to go on a search of their own to find the new beer. The beer will debut nationally April 1, but Blue Moon will disclose clues?such as GPS coordinates?on its social sites to secret locations in New York City, Chicago, Los Angeles, Austin and Nashville where beer lovers can enjoy an early taste of Blue Moon White IPA.
"When we decided to brew an IPA we wanted to do something different," said Keith Villa, founder and head brewmaster of Blue Moon Brewing Company. "We started with wheat, orange peel, and coriander; ingredients that originally inspired Blue Moon Belgian White. Then, we searched hop-after-hop through a lot of varieties until we discovered a rare German hop called Huell Melon, which complements the citrus flavors in the beer. We ultimately wanted to brew a beer that captures the best of both styles: part American IPA and part Belgian-Style White. And since we had so much fun finding ingredients, we thought it would be fun to get our fans in on the search as well."
______________________________________________________________________________________________________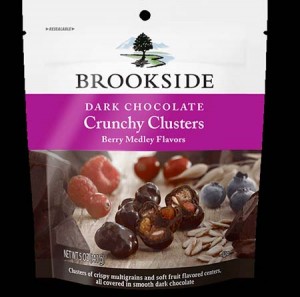 New Brookside Chocolate's Crunchy Clusters Introduced
The Hershey Company has introduced Brookside Chocolate's Crunchy Clusters, which combine crispy multigrains of rice, toasted oats, and graham cracker bits with fruit flavored centers covered in smooth dark chocolate. With its unique ingredients and texture, Brookside Chocolate's Crunchy Clusters is the ideal snack for discovering an enticingly delicious taste experience. The latest addition to the Brookside Chocolate product line up, Brookside Chocolate's Crunchy Clusters, are now available nationwide at food, mass, drug and convenience stores.
______________________________________________________________________________________________________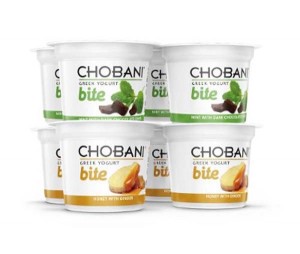 Chobani Debuts New Greek Yogurt Flavors
Chobani has launched 14 delicious, trendsetting new Greek Yogurt flavors, designed to provide fans with more options for enjoying authentic strained Greek Yogurt. New flavors are appearing across the portfolio, including 6 oz. cups of Chobani® Greek Yogurt, Chobani Flip™ Greek Yogurt, Chobani Bite™ Greek Yogurt and Chobani Champions® Greek Yogurt Tubes and Cups.
"Our new products are designed to surprise and delight consumers – welcoming some to Greek Yogurt for the first time through a familiar format like our blended yogurt, challenging the taste buds of others with exotic and trending ingredients like chia seeds and ginger, and servicing new occasions like snacking and mindful treats in order to help expand the category," said John Heath, senior vice president of innovation at Chobani. The newest flavors of Chobani Flip are inspired directly from the unique yogurt creations served at Chobani SoHoSM, the brand's innovative retail store in New York City. Using ingredients such as chia seeds, hemp seeds and pistachios, the four new varieties push the boundaries of yogurt creativity: Blueberry Power- Blueberry non-fat Greek Yogurt with chia seeds, hemp seeds and walnuts. Nutty for Nana- Banana low-fat Greek Yogurt with honey roasted salted almonds and dark chocolate. Peachy Pistachio- Peach low-fat Greek Yogurt with pistachio and dark chocolate. Tropical Escape- Pineapple coconut low-fat Greek Yogurt with toasted coconut, hazelnut and granola. Also new this July, Chobani is introducing multi-packs. The 6 oz. 4-packs are available in blended Coconut, Key Lime, Orange Vanilla, Raspberry, Strawberry Banana and Vanilla, as well as fruit-on-the-bottom Black Cherry, Blueberry, Blackberry, Peach, Strawberry and Pineapple.
______________________________________________________________________________________________________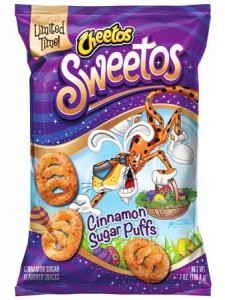 Cheetos Brand Introduces Cheetos Sweetos Snacks
Cheetos, one of the billion-dollar brands from PepsiCo's Frito-Lay division is introducing Cheetos Sweetos, the first and only sweet Cheetos snack to hit U.S. store shelves in the brand's 67-year history. Created by the Cheetos development team, Cheetos Sweetos snacks swap signature Cheetos cheese flavor for delicious, cinnamon-sugar puffs. This sweet new offering takes the spring snacking experience beyond chocolate bunnies and marshmallow candies, providing a fun twist to traditional treats.
"Whether it's our Cheetos Bag of Bones Halloween-themed snack or first-of-its-kind Cheetos Mix-Ups product, we're always looking for ways to add some playful fun to the snack aisle," said Jeff Klein, vice president of marketing, Frito-Lay. "So this year – in true Cheetos fashion – we decided to turn spring snacking on its head with the most unexpected treat in decades. Move over chocolate bunny, there's a sweet new snack in town."
______________________________________________________________________________________________________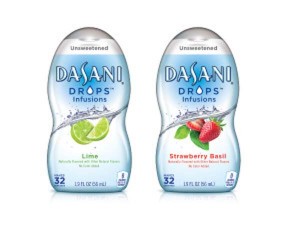 DASANI® Presents DASANI DROPS® Infusions
DASANI DROPS Infusions has been introduced as a new easy way to enhance your water with a splash of flavor to leave you refreshed. DASANI DROPS Infusions is unsweetened, has a touch of flavor and no color added and comes in two "spa-inspired" flavors- Strawberry Basil and Lime.
"DASANI DROPS Infusions is an exciting new offer for people looking to add a little zest of flavor to their hydration routine," said David Preston, Group Director, DASANI for the Coca-Cola North America Group. "It's easy to use on the go and is a perfect complement to the pure, fresh taste of DASANI water."
______________________________________________________________________________________________________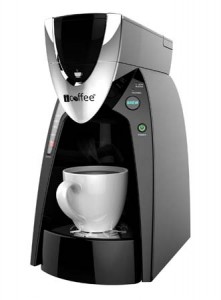 iCoffee Expands Single Serve Line With Express™
iCoffee® introduces the Express™, the newest addition to the company's single serve lineup. Express meets a need for superior coffee contained in a space-saving design with a low price point of $99.99. In addition to being compatible with all k-type cups, the Express uses a simple Pour 'n Brew™ system that allows consumers to add the exact amount of water for the beverage size desired, delivering a more compact brewer perfect for dorm rooms, small spaces or those who desire only a single cup. Like all iCoffee brewers, the Express features SpinBrew™ spinning jets technology, strength and taste control from 4 to 12 ounces, and patent-pending two-step SafetyLock™ consumer protection system to safely lock the brew head during the brewing process.
"Our goal is to provide consumers with what they want," said Bruce Burrows, inventor and CEO of iCoffee. "The Express – the second of five single serve models we are introducing in 2015 – speaks to the demand for appliances in a smaller, personal size while still providing coffee lovers with our signature iCoffee features and exceptional taste."
______________________________________________________________________________________________________
JELD-WEN Launches Siteline Wood & Clad-Wood Window And Patio Door Line
JELD-WEN's new Siteline® wood and clad-wood window and patio door line combines the latest in high-performance engineering with architecturally enriched designs. Available in April 2015, Siteline is JELD-WEN's new mid-tier wood window and door line, featuring a complete offering of affordable window and door styles with enhanced performance features. The Siteline line-up includes larger window sizes (updated heights and widths), improved thermal performance and more styles at a budget-friendly price point. Siteline wood and clad-wood window and patio doors also meet 2016 ENERGY STAR® 6 requirements. A major advantage of Siteline wood windows and doors is that they come standard with pine AuraLast® wood, manufactured with JELD-WEN's proprietary water-based wood protection process that delivers virtually 100 percent surface-to-core protection and a Lifetime Limited Warranty against wood decay and termite damage.
______________________________________________________________________________________________________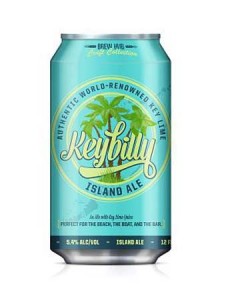 Brew Hub Introduces Keybilly Island Ale
Brew Hub, a company led by a team of beer industry executives and craft brewing experts, is introducing Keybilly Island Ale – a craft beer brewed with authentic, world-renowned Key lime juice. Keybilly Island Ale is the first beer in Brew Hub's Craft Collection, a series of distinct craft beers the company plans to brew. The original concept for Keybilly Island Ale was developed by home brewer Pat Kennedy in Islamorada, Florida. Keybilly is a slang term people in the Florida Keys use to refer to anyone who embraces the island lifestyle. Keybilly Island Ale is 5.4 percent alcohol by volume (ABV) and will be available initially throughout South Florida in 12-ounce cans (six-packs) and on draft.
"Pat Kennedy is a passionate home brewer, and Keybilly Island Ale really took us by surprise," said Tim Schoen, founder and CEO of Brew Hub. "The beer has a nice amber hue and a medium body, and it has just the slightest hint of Key lime which makes it really stand out among craft beers. We're thrilled to have a partnership with Pat, and we're really excited to make Keybilly Island Ale available throughout the state."
______________________________________________________________________________________________________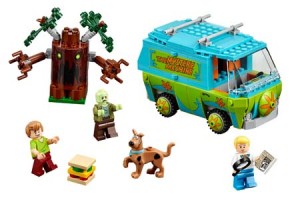 Warner Bros. Partners With LEGO To Introduce New LEGO® Scooby-Doo Building Sets
The LEGO Group has partnered with Warner Bros. Consumer Products to develop a collection of LEGO® building sets inspired by the timeless and beloved animated franchise, Scooby-Doo™. Five new building sets will bring the zaniness of classic characters including Shaggy, Scooby and the entire gang to life in LEGO form for the first time ever, and are scheduled to hit store shelves in August. In another first, the Scooby Gang will be animated in LEGO form. In 2015, fans can look forward to a 22-minute LEGO special, featuring Scooby-Doo, and produced in partnership with Warner Bros. Animation. In addition, Warner Bros. Animation will also be producing made-for-video movie titles, which will be released by Warner Bros. Home Entertainment in the coming years.
"Scooby-Doo and his whole Gang are known and loved by kids and adults alike around the world and we are proud to partner with LEGO Group to continue to entertain new generations of fans and bring everyone's favorite Great Dane to the unique interactive world of LEGO play," said Karen McTier, executive vice president, Domestic Licensing and Worldwide Marketing, WBCP.
______________________________________________________________________________________________________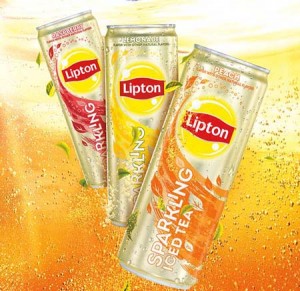 Lipton Introduces Sparkling Iced Tea Line
Lipton® Iced Tea has introduced a new line of lightly carbonated iced teas that refreshes the tea drinkers' experience. Lipton Sparkling Iced Tea is the latest innovation that highlights the essence of Lipton's 'Be More Tea' brand philosophy, which encourages people to refresh their daily routines to be more uplifting. The smooth, crisp iced tea line will be available in three delicious flavors: lemonade, raspberry and peach.
"We're excited to launch our newest innovation and add a spark to everyday routines with the combination of iced tea and light, crisp tiny bubbles," said Linda Bethea, senior director of marketing at Pepsi Lipton Partnership.
______________________________________________________________________________________________________
Love Beet Launches New Organic Beet Juice
Love Beets, a delicious line of premium, all-natural, ready-to-eat beets, has expanded its growing product line with the introduction of a new, thirst-quenching Organic Beet Juice. Love Beets' Organic Beet Juice, which has a naturally smooth taste with just a hint of earthiness, comes in a 14 oz. sleek, glass bottle that seamlessly aligns with the company's new, upbeat brand identity. Like the other juices in Love Beets' lineup, the Organic Beet Juice is gluten-free, with a 100 percent clean ingredient deck and no added sugar.
"We are thrilled to kick off 2015 with this exciting launch and respond to consumers who continue to request organic options," said George Shropshire, Vice President of Love Beets. "Beyond meeting those demands, we are particularly excited that more consumers are embracing beets and their numerous health benefits – from boosting performance and stamina to improving overall heart health to even combating the effects of fatigue."
______________________________________________________________________________________________________
Mario Batali's Coffee Blends By La Colombe Hit Target Shelves
Chef, author, and television personality Mario Batali is launching Caffé Italiano, a collection of Italian-style coffees, at select Target stores nationwide. The coffee is a product of a unique collaboration between Batali and Todd Carmichael, founder and CEO of La Colombe, world-renowned specialty coffee roaster. The culinary tastemaker and premier coffee roaster partnered to create blends across flavor profiles and sources, including: Abruzzo Blend: A dark roasted nutty blend from Haiti, Brazil, and Ethiopia. Roma Blend: A medium roasted blend with flavor hints of milk chocolate from Haiti, Brazil, Colombia, and Ethiopia. Amalfi Blend: A decaffeinated blend from Brazil and Sumatra. The coffee is available in whole bean and ground.
"Caffé Italiano embraces all that is beautiful about Italian coffee," said Carmichael. "We use specialty grade beans to create the perfect balance between bitter and acidity, combining traditional old world coffee with new world upgrades. The result is a big coffee with big crema and body."
______________________________________________________________________________________________________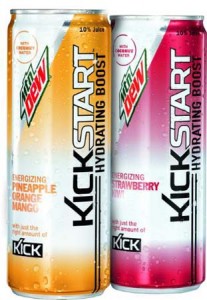 Mtn Dew Kickstart™ Launches Two Pineapple Orange Mango And Strawberry Kiwi
Mountain Dew has introduced two new bold flavors of Mtn Dew Kickstart – Pineapple Orange Mango and Strawberry Kiwi – fusing an energizing blast of DEW® with real fruit juice, coconut water and just the right amount of kick. With only 60 calories per 12 oz. can, these two new flavors are perfect for sparking a damn good time, anytime, anywhere.
"Mtn Dew Kickstart has been a huge success since it launched two years ago and we're continuing to build the portfolio with the addition of two new flavors – Pineapple Orange Mango and Strawberry Kiwi," said Greg Lyons, Vice President of Marketing at Mountain Dew. "Mtn Dew Kickstart is the ultimate beverage to get guys charged for whatever adventure they are taking on – big, small, every day or epic."
______________________________________________________________________________________________________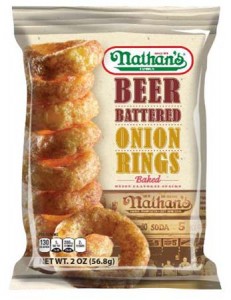 Nathan's Famous Snack Line Introduces Onion-Flavored Snack With Beer Battered Onion Rings
Inventure Foods, a leading snack food innovator, has expanded its licensed Nathan's Famous® snack food line with the addition of Beer Battered Onion Rings. The new snack is currently available in convenience and grocery stores nationwide. Onion-flavored snacks have been a favorite flavor among consumers for some time and the flavor trend is only increasing. The new onion ring snack mirrors the Beer Battered Onion Rings found on the restaurant's menus.
______________________________________________________________________________________________________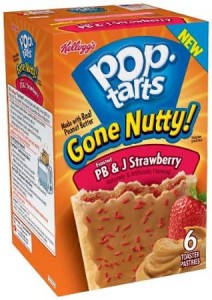 Pop-Tarts Introduces New PB&J Flavor
In a bold move that will change the way you look at a jar of peanut butter, one of America's toastiest breakfast pastries is upping the ante on taste with the introduction of Frosted PB&J Strawberry Pop-Tarts®. Now available at retailers nationwide, the new flavor is made with real creamy peanut butter and strawberry jelly-flavored filling inside a pastry crust topped with sweet frosting and sprinkles, putting a Crazy Good spin on the classic peanut butter and jelly combination. "When we decided to release a beloved flavor duo like PB&J, we knew our trend-setting teen fans would have the best ideas to celebrate," said Aleta Chase, director of marketing for Pop-Tarts.
______________________________________________________________________________________________________
Starbucks Pantheon Blend Introduced
Howard Schultz, Starbucks chairman, president and ceo, had an idea to celebrate the first Starbucks Reserve® Roastery and Tasting Room, a one-of-a-kind, immersive experience where customers could see the rare small-batch line of Starbucks Reserve® coffees being roasted. He was looking for a special coffee for the Roastery customers, just as a winemaker may have a unique blend that's available only at the winery. Pantheon™, a combination of coffees from Guatemala, Colombia, and Java was created. The best of the best," Pantheon™ Blend is available exclusively at the Starbucks Reserve® Roastery and Tasting Room in Seattle for a limited time.
Leslie Wolford, senior coffee specialist at Starbucks, said, "Up to this point, our Starbucks Reserve program featured single-origin coffees – all from one country or growing region, or sometimes even a single farm. He wanted us to break the mold and create our first-ever blend of Starbucks Reserve coffees for our Roastery customers. Howard chose the name Pantheon, because it reflects its place among an illustrious group of extraordinary coffees."
______________________________________________________________________________________________________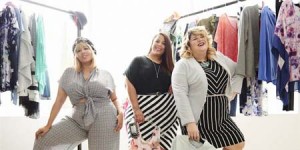 Target Unveils New Clothing Line With AVA & VIV
Target is introducing a new plus-size clothing line for fashionista women with AVA & VIV. Arriving in mid-February, the line is designed by Target's uber chic in-house design team and features stylish basics along with trend-driven statement pieces that fashionistas will love. Similar to Target's other apparel lines, AVA & VIV will be updated monthly, with prices ranging from $10 to $79.99.
"Target is synonymous with great design, and with the launch of AVA & VIV, we're stepping up our fashion game for our Plus-size guests," said Stacia Andersen, senior vice president, merchandising, apparel and accessories, Target. "From stylish original prints to the attention to detail and fit, this line is meant to impress and we can't wait to share it with our guests."
______________________________________________________________________________________________________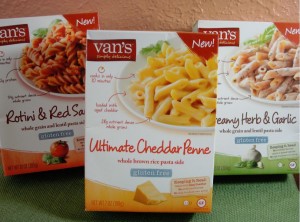 Van's Adds New Pastas To Growing Lineup
Van's, maker of simply delicious breakfast and snack foods, introduces its first lunch or dinner options with a new line of whole grain pastas. New Van's Whole Grain Pastas come in three craveable, gluten-free varieties that can be prepared on the stovetop in just 10 minutes. Each pasta is made with simple ingredients and seasonings and no artificial colors, flavors, preservatives or high fructose corn syrup.
______________________________________________________________________________________________________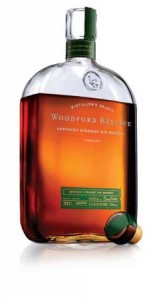 Woodford Reserve Kentucky Straight Rye Whiskey Introduced
Woodford Reserve has released its latest permanent product extension, Woodford Reserve Kentucky Straight Rye Whiskey, which is available for purchase in select markets throughout the country. The latest release showcases the company's ongoing commitment to both whiskey lovers and innovation within the industry. Woodford Reserve Rye is the third permanent line extension to join the portfolio, which includes the original Woodford Reserve Distiller's Select and Woodford Reserve Double Oaked.
______________________________________________________________________________________________________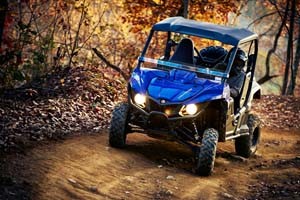 Yamaha Introduces Wolverine R-Spec Side-By-Side Vehicle
Yamaha Motor Corp. has introduced the Wolverine R-Spec, an all-new Side-by-Side (SxS) vehicle that sets a new standard in off-road capability and class-leading comfort. Designed and engineered for exploring extreme terrain, the Wolverine R-Spec is assembled in the U.S.A. for worldwide distribution. The 2016 Yamaha Wolverine R-Spec boasts an all-new nimble chassis with a compact design, look and feel, a comfortable and secure cab with seating for two, Yamaha's proven core technologies, and overall superior handling and durability with industry-leading suspension adjustability.
"The all-new Wolverine will extend Yamaha's Side-by-Side line into the recreation segment creating a new level of durability, quality, handling and superior off-road capabilities not yet seen in the off-road industry," said Mike Martinez, Yamaha's Recreational Vehicle (RV) group vice president. "Yamaha's Wolverine R-Spec SxS is made for off-road enthusiasts, hunters and explorers looking to navigate tight, technical trails and extreme off-road terrain."
______________________________________________________________________________________________________
Zensah Introduces FastWool™ Compression Leg Sleeves
Zensah®, the leader in compression apparel, is debuting the release of the FastWool™ Compression Leg Sleeves. The new wool compression sleeves are a revolution to the athletic market. Most other compression brands use itchy, uncomfortable fabrics for their compression sleeves. Customers have come to recognize Zensah® for their extremely soft and comfortable fabric. In order to create FastWool™, Zensah took its very soft proprietary fabric and blended it with athletic wool. This ensures athletes get the perfect amount of muscle support and thermal warmth.
______________________________________________________________________________________________________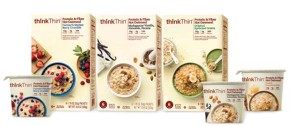 thinkThin® Launches Protein & Fiber Hot Oatmeal
thinkThin® is expanding its product line beyond bars with the introduction of thinkThin® Protein & Fiber Hot Oatmeal. Building on the momentum of last year's launch of its Lean Protein and Fiber bars, the most successful bar extension in the brand's history, thinkThin is embarking on its first national, new food category launch. With the rising demand for protein products, thinkThin is the first brand in the hot cereal category to offer a great combination of not only protein, but also the added benefit of high fiber with only 200 calories or less. The trifecta of protein, fiber and calories provides a solution for consumers looking for a perfectly-balanced breakfast at home or on-the-go.
"thinkThin Protein & Fiber Hot Oatmeal is an exciting and innovative addition to our product portfolio and demonstrates thinkThin's commitment to deliver food that is as nutritious as it is delicious," said Michele Kessler, CEO of thinkThin. "As a leader in the protein bar category, we have a solid understanding of the important role protein and fiber play in providing the perfect balance of energy and nutrition. We are excited to continue to fuel thinkThin's growth with the launch of thinkThin Protein & Fiber Hot Oatmeal and break into additional on-trend categories."
______________________________________________________________________________________________________

Respect Foods Launches RESPECT™ Frozen Breakfast Sandwiches
Respect Foods has unveiled a new line of frozen breakfast sandwiches for immediate distribution in North America. Made with 100% whole grain and containing no artificial colors, flavors or preservatives, RESPECT™ breakfast sandwiches fill a growing market niche. Available in single serve packages, each of the three popular varieties contains fewer than thirty easy-to-read ingredients.
"Customers are looking for brands to raise the bar," said Kenny Hartman, President of Respect Foods. "They want fewer and more readable ingredients. If apple, maple, egg, and cheese are in the product's name, shoppers want to find those same words in the ingredients. We respect their requests and deliver delicious sandwiches that have more than fifteen grams of protein for a hot, energy-packed breakfast in less than three minutes."
______________________________________________________________________________________________________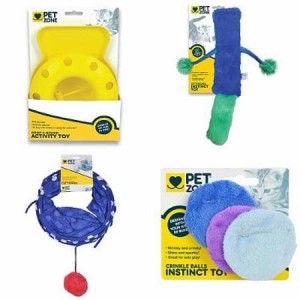 The OurPet's Company Launches New Pet Zone Cat Toys
The OurPet's Company, a leading proprietary pet supply company, is launching several new products in its line of Pet Zone® cat toys. The new toys include the Pet Zone Pounce House Cat Tunnel, Pet Zone Romp-A-Round Floor Toy, Pet Zone KittyKicker, and Pet Zone Catnip Crinkle Disks. The new Pet Zone Pounce House Cat Tunnel provides the perfect place for a feline's favorite pastimes, whether they be snoozing, running, pouncing or chasing. The Pet Zone Romp-A-Round Floor Toy provides a multi-sensory play experience with many stimulating options. Feline friends who need a little exercise will find it with the Pet Zone Kitty Kicker. This new toy keeps cats entertained and energized with soft fur, dangling "arms" to bat and swat, and a body filled with fragrant North-American-grown catnip. Pet Zone® Catnip Crinkle Disks were designed to indulge natural instincts and keep cats positively engaged with the world around them. "As the company designs new toys, our goal is to create something more than just a toy," said Gabriella DeSantis, vice president of marketing. "It's our goal to create a tool that enhances the health and well-being of pets."
______________________________________________________________________________________________________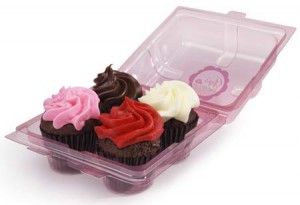 Gigi's Cupcakes Goes Gluten Free
Gigi's Cupcakes has introduced gluten-free versions of its gourmet cupcakes so guests who prefer to follow a gluten-free diet can enjoy mouthwatering cupcakes in their favorite flavors every day of the week. Each Gigi's Cupcakes bakery is now offering at least three different flavors of gourmet gluten-free cupcakes daily.
______________________________________________________________________________________________________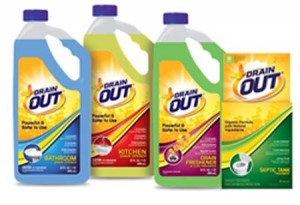 Summit Brands Introduces DrainOut®
Summit Brands has introduced DrainOut®, a new line of drain cleaners that combines high-performance clog removal with environmentally safe formulas for remarkable consumer friendly results. The color coded packaging features a full shrink-wrapped proprietary bottle which stands-out graphically in a category typified by power images and masculine color schemes. The three liquids are each designed for specific drain issues; DrainOut® Bathroom Drain Opener clears tough hair and soap clogs, DrainOut® Kitchen Drain Opener blasts through tough grease and food debris and Drain Freshener/Clog Preventer removes build-up while leaving a fresh citrus scent.
"When we looked at the drain cleaning category we saw effective yet highly caustic products and ineffective environmentally safe products while consumers wanted a solution that would deliver both. With DrainOut's unique formulas we have wedded effectiveness to environmentally safe. We're excited to bring all the qualities that consumers want and need with our new drain line," said Tony Cronk, Sr. Vice President of Sales & Marketing for Summit Brands.
______________________________________________________________________________________________________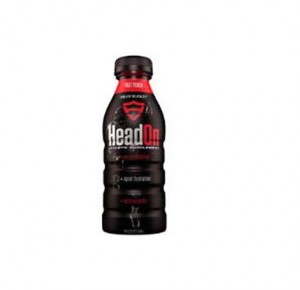 HeadOn: The Game Changing Athletic Supplement Introduced In Ready-To-Drink Formula
Impact Beverage has launched its new product, HeadOn, a breakthrough athletic supplement that changes the way athletes and active individuals approach strenuous activity. HeadOn restores, replenishes and repairs at a cellular level with a trifecta of antioxidants, electrolytes and micronutrients. Through its proprietary formulation, HeadOn provides the body with what it needs before, during and after any athletic pursuit to help recover and rebuild for overall improved performance. HeadOn's advanced patented formula was developed with leading scientists and sports medicine doctors.
"Science shows that simply rehydrating with an everyday sports drink is not enough for today's athletes," said Terry Sperstad, CEO of Impact Beverage LLC. "Sports and athletic activities have evolved over the years, but sports supplements haven't kept pace. HeadOn is the result of years of collaboration and millions of dollars in R&D testing to design the most effective and scientifically-proven fuel for athletes putting their bodies to the test."
______________________________________________________________________________________________________
Crazy Cuizine® Brings International Favorites Line To The Frozen Food Aisle
Crazy Cuizine, known for bringing authentic Chinese, Japanese, and Korean cuisine to the dinner table, is introducing a new line of globally renowned flavors to its popular portfolio of convenient frozen Asian entrées, called Crazy Cuizine International Favorites. The new line will feature three bold new flavors, each with a vegetable, rice, or noodle component. The first three entrees being launched are Beijing Broccoli Beef (Chinese), Chicken Tikka Masala & Rice (Indian/Southwest Asian), and Garlic Chicken & Noodles (Chinese/Vietnamese).
"We've seen an increased demand from consumers for bolder flavors, healthier ingredient profiles, and more high quality ethnic entrees," said David Weinberg, marketing director at Day-Lee Foods, Inc. "These first three International Favorites deliver well-known Asian entrees – 'kicked up a notch' with 'restaurant quality' flavors. They're a real viable alternative to 'takeout.' We're also adding hearty vegetables or grains to every dish in the line, so each offers a complete meal solution for busy families and individuals on-the-go."
______________________________________________________________________________________________________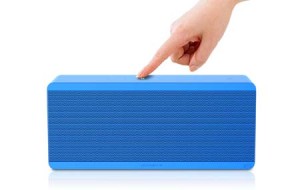 ACEMILE Unveils THEATRE BOX Portable 360-Degree 3D Surround Sound Speaker
ACEMILE, a leading smart consumer electronics and IoT technology company, is introducing THEATRE BOX, the world's first commercially available portable wireless speaker that delivers a 360-degree 3D surround sound audio experience to everyone in the room, no matter the orientation to the speaker. THEATRE BOX has no wires and doesn't require any apps, Internet or complicated set-up; simply pair a smartphone, tablet, laptop, gaming console or TV via Bluetooth v.4.0 and start enjoying 360-degree surround sound. An aux-in cable input can also be used to connect with an audio source.
"As music and video consumption on mobile devices continues to dramatically increase, consumers have come to expect better sound," said ACEMILE Founder Richard Yan. "THEATRE BOX is designed specifically to exceed those expectations and create an intimate surround sound experience."
______________________________________________________________________________________________________
POPAI, A.R.E Boards Agree To Pursue Merger
The Boards of Directors of POPAI (Point of Purchase Advertising International) and A.R.E. (the Association for Retail Environments) have voted to consider a merger.
The two associations will work together in the months ahead to accomplish the legal unification of the associations under a new name. A search will begin immediately for a CEO of the new combined association. Current A.R.E. Executive Director Todd Dittman will become COO of the combined association. The new association will be headquartered in Chicago and maintain offices in both Chicago and Hollywood, FL.
According to Michelle Adams of Marketing Brainology, the current elected Chairman of POPAI, "It is clear to us that the memberships of both organizations have much in common, and that the entire industry will benefit greatly from our combining forces."
A.R.E.'s elected president Bob Rosean of TJ Hale, said, "This is a true unification of equals. These two venerable associations bring complementary strengths to the table. Together, it will be a case of 1 plus 1 equals 3."
______________________________________________________________________________________________________
Sports Authority Appoints Ron Stoupa CMO
Sports Authority, one of the largest full-line sporting goods retailers in the United States and Puerto Rico, has appointed Ron Stoupa Executive Vice President and Chief Marketing Officer. In his new role, Stoupa will be responsible for leading the strategic development and oversight of the company's marketing plans to further build the Sports Authority brand. Prior to joining Sports Authority, Stoupa served as Chief Marketing Officer at Pep Boys, and prior to that, he held marketing positions at Bass Pro Shops and Black & Decker.
______________________________________________________________________________________________________
Gates Corp. Promotes Dave Miller And Scott Howat To New Marketing Roles
Gates Corporation, a global diversified manufacturer of industrial, automotive, and heavy-duty aftermarket products, has promoted Dave Miller to Vice President Aftermarket Global Marketing and Product Management. Miller will focus on accelerating the company's growth and brand presence in the APAC Region, with specific emphasis on the rapid growth of the China Aftermarket. In addition, he will work with the team in China to apply best-in-class practices to the Automotive Aftermarket in China and continue to drive the North American New Product Commercialization efforts and lead the Catalog team. As a part of this reorganization, Scott Howat has been promoted to Director of Marketing and Product Management for the North American Aftermarket. In his new role, Howat will continue to lead the Marketing Activation, Training, and End Market Sales Growth/Field Technology teams, but will now also manage the Power Transmission and Fluid Power Category Management teams and Pricing support for the North American Aftermarket.
______________________________________________________________________________________________________
Alaska Airlines Names Sangita Woerner V.P. Of Marketing
Sangita Woerner has joined Alaska Airlines as vice president of marketing, overseeing the company's strategic marketing, advertising and branding programs. In her new role, Woerner will be responsible for brand strategy and identity, advertising, media planning, initiatives targeted to specific customer segments and credit card marketing and loyalty programs. Woerner most recently served as vice president of global coffee brand management at Starbucks Coffee Company.
______________________________________________________________________________________________________
Darren Howard Joins Answer Financial As CMO
National auto and home insurance agency Answer Financial® has named Darren Howard as Chief Marketing Officer. Howard will provide strategic leadership for Answer and will oversee all aspects of marketing and joins Answer at a pivotal time, when the company is heavily focused on ushering in new technologies and services designed to improve the customer experience of buying, choosing, and managing insurance. Howard brings more than twenty years of marketing expertise to Answer, most recently as a senior leader at sister company Esurance®.
______________________________________________________________________________________________________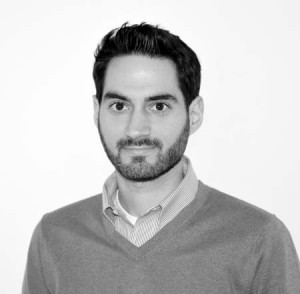 Jeffrey Rubin Joins Testrite As President
Testrite Visual Products has named Jeffrey Rubin as the company's next President. Jeffrey is the Great Grandson of Herman Neuwirth who founded the Company in 1919. Larry Rubin, the current President, will remain as Testrite's Chief Executive Officer. As President, Mr. Rubin's main priority will be to help Testrite better serve our customers' needs. On Jeffrey's arrival, Testrite CEO Larry Rubin commented, "I've looked forward with great anticipation to a fourth generation of family leadership for Testrite. I have every confidence that, under Jeffrey's leadership, Testrite will continue to grow and prosper and provide its customers with great products and solutions". (Web Site) www.testrite.com
______________________________________________________________________________________________________
MWV And RockTenn Merger Creates Global Packaging Leader
Rock-Tenn Company and MeadWestvaco Corporation have merged to create a leading global provider of consumer and corrugated packaging. Steven Voorhees, chief executive officer of RockTenn, said, "This transaction brings together two highly complementary organizations to create a new, more powerful company with leadership positions in the global consumer and corrugated packaging markets. This is a terrific opportunity for shareholders, employees and customers of both companies, all of whom stand to benefit enormously from the combination. Importantly, our two companies are also an exceptional cultural fit, sharing a commitment to exceeding customer expectations and a focus on developing innovative packaging solutions."
John Luke, Jr., chairman and chief executive officer of MWV, said, "We are creating the leading global provider of consumer and corrugated packaging solutions – and generating significant value for both companies' shareholders. This transaction is a logical step that is borne of our strategic progress and financial success, and it offers MWV shareholders both immediate value and the opportunity to participate in significant upside as the new company generates substantial growth from its market-focused global strategy." (Web Site) www.rocktenn.com
______________________________________________________________________________________________________
Menasha Packaging Purchases New Flexographic Printing Press
Menasha Packaging is purchasing new equipment in response to growing customer demand. The company is adding a Bobst Central Impression Flexographic 90SIX Printing Press that will double its capacity for preprinted linerboard orders. The press will be strategically located to best maximize efficiencies and optimize customers' supply chains. It is expected to be in production within 12-to-14 months.
"Menasha Packaging has recently seen an increased need to expand our flexographic printing services," said Mike Riegsecker, group vice president for packaging and display at Menasha Packaging. "This new printing press will allow Menasha to continue providing high-quality graphics while both fulfilling the demands of our current customers and allowing for future growth." (Web Site) www.menashapackaging.com
______________________________________________________________________________________________________
Everbrite Names Don Marshall Director Of Indoor Product Sales
Everbrite, LLC, a longtime industry leader in the manufacturing of custom branded Point of Sale signs and displays, has appointed Don Marshall as Director of Indoor Product Sales."I am very pleased to announce that Don Marshall has accepted the newly formed position of Director of Indoor Product Sales," stated Jay Jensen, VP of Sales & Marketing. "This new business unit will build off of our award winning creativity, core technology skills and broad manufacturing expertise to grow this important part of our business into new market segments." (Web Site) www.everbrite.com
______________________________________________________________________________________________________
Stylmark Appoints Rob Bloedorn Retail Sales Manager
Stylmark, a leading retail fixture manufacturer, has named Rob Bloedorn as Retail Sales Manager. Bloedorn will be responsible for managing some of Stylmark's key customer relationships throughout the Central United States. He comes to Stylmark with over 20 years of technical and sales experience.
______________________________________________________________________________________________________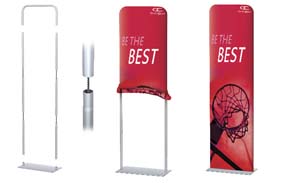 Testrite Visual Products Offers Harmony Banner Stands™
Testrite Visual Products offers Harmony Banner Stands™, featuring tool-free assembly with shock-cord uprights, pillowcase mounting, all metal construction and extremely fast & easy graphic changes. Harmony Banner Stands are lightweight, portable and quick to assemble. They feature a sleek design with a curved top that adds extra focus. Harmony Banner Stands™ are modular so sections can be added or subtracted to change height.
Tubing is clear anodized and the base color choice is Silver or Black. Full width steel bases 12″ deep offer substantial support. For more information, visit; (Web Site) www.testrite.com
______________________________________________________________________________________________________
Exhalia Expands to United States with Unique Scent Delivery Solutions
Exhalia, an interactive fragrance company headquartered in Dinard, France, has opened its United States office, based in Southern California, bringing revolutionary aroma experiences to American businesses and consumers. A trendsetter in interactive fragrance solutions, featured products available from Exhalia USA include: The uScent system that can create scented atmospheres of up to 900 square feet, with capability of building multiple scent zones of different fragrances.The touch-activated uBox that allows consumers to sample product fragrances at points of sale without opening merchandise.The iSampler, a USB key that releases fragrance upon being plugged in and can be integrated with other multimedia features. "While the scent marketing industry has developed significantly all over the world, it is still relatively stagnant in the United States. This created the perfect opportunity for us to introduce our innovative products to the American market," said Yvan Regeard, president of Exhalia. "By combining dry diffusion technology with cloud-based management, we strive to create a customizable and superior aroma experience for our clients and partners." For more information about Exhalia USA, visit its website at (Web Site) www.exhaliausa.com
______________________________________________________________________________________________________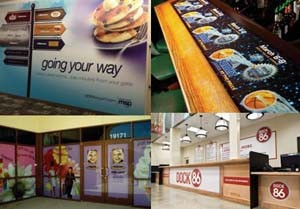 FLEXcon Introduces FLEXmark® Promotional Advertising Films
FLEXcon, an innovator in adhesive coating and laminating, has introduced a new line of FLEXmark® promotional advertising films. Available in clear and white opaque vinyl, these films utilize high-performance, solvent-based adhesives to meet a variety of graphic application needs. The line includes a permanent adhesive designed for long-term promotional and architectural graphics, as well as a removable adhesive that offers clean removability for up to 180 days. FLEXmark® vinyls are engineered for a multitude of applications, such as cooler graphics, counter graphics, displays, shelves, signage, and wall and window graphics. The new offering also adheres to a wide range of surfaces, including Formica®, ABS, acrylic, aluminum, stainless steel, HDPE, painted metal, styrene, painted wood, smooth painted non-vinyl wallboard, glass, and more. These FLEXmark® products are printable via UV and solvent screen, UV and solvent inkjet, and UV offset. In addition, topcoated versions are also printable via conventional (oil) offset. FLEXmark® clear and white opaque non-topcoated vinyls are available in pre-slit rolls and are part of FLEXcon's 6+ Pricing Program available in FLEXcon's on-line store at store.FLEXcon.com. In addition, they are available in wide-web through Quick-Ship. For more information visit (Web Site) www.FLEXcon.com
______________________________________________________________________________________________________
Magnetic 3D Introduces Narrow Bezel 3D Monitors
Magnetic 3D, industry leader in autostereoscopic, "glasses-free 3D" solutions, has launched glasses-free 3D super narrow bezel monitors for 3D video wall applications which also includes the release of the Company's next generation 3D lens technology, Empreza™. As a result of the Company's rigorous R&D efforts, the Empreza™ product line features higher contrast ratio, improved 3D viewing zones, and increased brightness and sharpness, all of which are the result of product enhancements to the Company's best-selling Allura lens and product line. The Empreza Series™ of Glasses-Free 3D displays are geared for Professional AV users and environments that span Retail, Digital Out of Home, Trade Show and Event, Military, Medical, Control Room, Corporate Communications, Visualization, Scientific, Education and many other commercial and industrial applications. For more information, visit (Web Site) www.magnetic3d.com
______________________________________________________________________________________________________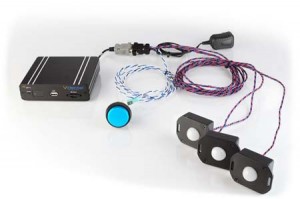 Videotel Introduces VP71 Industrial Grade Media Player
Videotel has revealed 4 new ways to create an interactive digital signage solution with its VP71 Industrial Grade Media Player. Videotel has been at the forefront of multimedia innovation, giving technology experts special features such as auto power on, auto play, and auto seamless loop, even in the event of power loss. The four new digital signage solutions are made to be compatible with the VP71 industrial media player. The four new reveals are technologies that will turn your industrial digital media player into an interactive playground that allows your audience to trigger relevant content with four new ways: push, wave, move and elevate. Push will trigger content through new LED buttons. You can have custom text on these buttons, which come as stainless steel or illuminated plastic in an assortment of different colors. This allows you to trigger content in a way with hands-on buttons that are capturing to an audience. You will now also be able to "wave" to trigger content. This is the ability to wave a floating hand over a proximity sensor. This waving motion will let you trigger content with fun, high tech experience.
With move you can trigger content using a motion sensor that detects human movement from a foot away or up to 21 feet and can be customized to trigger repeat content within any amount of time. Elevate, content can be triggered in a way it has never been before. Using scale sensors and lift-off platforms, you will be able to elevate an item or product and launch relevant content in the simplest ways possible. For more information, visit Videotel at. (Web Site) www.videotel.com
______________________________________________________________________________________________________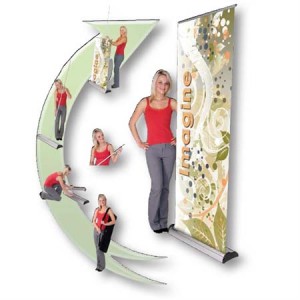 Sunrise Hitek Introduces Custom Retractable Banner Stand
Sunrise Hitek is introducing its custom retractable banner stand. Also known as pop-up banner, banner up, or roll up banner, the retractable banner is one of the most versatile solutions in exhibit graphics. It typically consists of the banner stand hardware case, a full color printed graphic, support poles, and a carrying case. Sunrise's retractable banner is available in three different widths, 31.5″, 35.5″, and 39.5″, all with a 83.25″ display height. Multiple units can be placed side-by-side to form a portable display wall. It comes loaded with a custom printed graphic, a padded carrying case with shoulder strap, and an outside shipping carton. Sunrise's stands are made of fine quality aluminum, which is strong, lightweight, and extremely stable, designed for years of use and re-use. The solid banner base is self-balancing, and carries a clean and sleek profile. For morte information, visit. (Web Site) www.sunrisehitek.com
______________________________________________________________________________________________________
Lee Harrington, President Of Bowman Design Group, Acquires Full Ownership
Lee Harrington, president of Bowman Design Group, a design firm specializing in custom trade show exhibits, museum and other interpretive exhibitions, events, and corporate briefing centers, has acquired full ownership of the company from its founder, Tom Bowman. Harrington, who has been president since 2011, will oversee creative and operational aspects of the company, while continuing to develop new business. (Web Site) www.bowmandesigngroup.com
______________________________________________________________________________________________________
Lamar Advertising Company And Blue Bite Partner To Expand Mobile Interactivity
Lamar Advertising Company (LAMR), one of the largest outdoor advertising companies in North America, has partnered with Blue Bite
(www.bluebite.com ), the Mobile Standard in Out-of-Home, which will give advertisers the ability to create measurable mobile campaigns through the use of outdoor media. The addition of mobile touchpoints to Lamar's transit media will allow advertisers to reach audiences at scale with the right content at the right time. The partnership will include the integration of Blue Bite's mTAG platform on Lamar's street level media. First being deployed to 440 transit locations throughout the Buffalo, NY area, both companies are working to expand the network footprint to a potential 25,000 mobile touchpoints across the U.S. and Canada. Blue Bite's proprietary mTAG Platform allows advertisers to deploy and monitor campaigns in real time, helping to further demystify consumer mobile behavior. Various technologies such as Near Field Communication (NFC), Quick Response Codes (QR), Short Message Services (SMS), Bluetooth and Geofencing are used to facilitate a variety of brand-to-consumer interactions.
"Our partnership with Blue Bite brings an interactive element to outdoor advertising campaigns, giving advertisers an opportunity to reach consumers with relevant mobile content," said Ian Dallimore, Director of Innovation and Digital Strategy at Lamar. "We are pleased to continue our relationship with Blue Bite, and we look forward to enhancing the mobile consumer experience with a presence on our street level inventory."
"We are excited to partner with Lamar and expand upon our previous campaign successes with increased scale and functionality," said Mikhail Damiani, CEO and Co-founder of Blue Bite. "As we continue to add more touchpoints, we not only provide a wider audience for our brands, but also begin to understand the consumers' journey and deliver messaging and content that is customized to their behaviors and preferences." (Web Site) www.lamar.com
______________________________________________________________________________________________________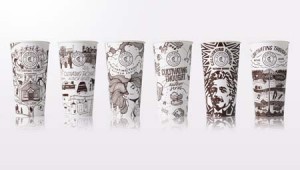 Chipotle Launches New Installment Of 'Cultivating Thought' Author Series On Cups And Bags
Chipotle Mexican Grill has launched the second installment of its "Cultivating Thought" author series with 10 new and original essays written by influential writers, authors and thought leaders to be featured on its cups and bags. The series began in May 2014, in partnership with New York Times best-selling author Jonathan Safran Foer (Extremely Loud and Incredibly Close, Eating Animals, Everything is Illuminated), who curated the series from the beginning. The stories published on Chipotle's cups and bags are meant to entertain while exposing readers to some of today's most creative, influential and thought-provoking writers. Each cup and bag will also include unique illustrations commissioned from a range of artists. Chipotle's progressive approach to food and culture continues to disrupt the traditional fast food experience. This new installment of authors represent a global perspective, including Brazilian, British, Dominican and Spanish writers, as well as American writers whose families are of Chinese, Polish and Indian descent.
"While typical fast food companies use their packaging to promote new menu items or sell the space to advertisers, we have always tried to use our packaging to engage with our customers wit and intellect," said Mark Crumpacker, chief marketing and development officer at Chipotle. "Given the response we had to the first round of the 'Cultivating Thought' series, we are continuing the series with more authors we think our customers will enjoy." (Web Site) www.Chipotle.com
______________________________________________________________________________________________________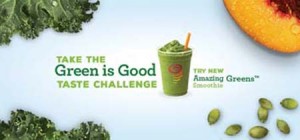 Jamba Juice Conducts 'Green Is Good' Taste Challenge To New Smoothies
Jamba Juice Company is expanding its Whole Food Nutrition and Fruit & Veggie smoothie lines. Keeping with the company's ongoing mission to provide consumers with healthier food and beverage options, Whole Food Nutrition smoothies are made with real fruit and provide a good source of protein and Vitamin C. Fruit & Veggie smoothies contain at least three total servings of fruit and vegetables in each small size. The new flavors are Amazing Greens™ and Greens 'n Ginger™ smoothies, which are being supported by Jamba's "Green is Good" campaign which promises that consumers will enjoy the new flavors or Jamba will replace their smoothie with another beverage.
"Consumers continue to become increasingly aware of the benefits of getting their daily requirement of fruit and vegetables and continue to trend toward beverages as a convenient and affordable way to do so," said Julie S. Washington, chief brand and innovation officer, Jamba Juice. "Our Whole Food Nutrition and Fruit & Veggie smoothies are made with whole fruit and other whole food ingredients, and offer a perfect way for consumers to practice healthy habits as they start the New Year." (Web Site) www.jambajuice.com
______________________________________________________________________________________________________
NASCAR Transforms Racetrack Memorabilia Shopping Experience
NASCAR and NASCAR Team Properties jointly have formed a 10-year agreement with Fanatics to conduct its fan merchandise operations at every NASCAR Sprint Cup Series race. The new partnership — which has been met with support from teams and tracks across the industry — includes sweeping plans to transform the sales of memorabilia from an allotment of walk-up trailers to a walk-in assortment of tents in a courtyard-style mall layout. The retail initiative has the potential to make souvenir sales an even more interactive process.
Ross Tannenbaum, president of Fanatics Authentic, the Jacksonville, Florida-based company's division for licensed sports apparel, said, "It was a privilege to be selected by the teams, the tracks and NASCAR to be their partner in trying to find ways to improve on the current system of how retail is done at the tracks. We've committed to trying to build something up that the fans will love, that the teams and the industry will all be excited about, that will be a better shopping experience. … I think it will be a winner for everybody long-term."
Tannenbaum said that Fanatics' game plan is that the courtyard layout will grow over the course of 2015, evolving from testing concepts toward a full-fledged presence at the track by midseason. The design will vary from track to track because of space limitations, but Tannenbaum said that the traveling mall's flexibility is up to the logistical challenges. In most instances at bigger speedways, he said that the souvenir setup has the ability to adjust and branch off into satellite stores. Regardless of the track's footprint for merchandise sales, the concepts of hub location and mall layout should mark a departure from the current maze of trailers and hospitality displays.
"A merchandise center will provide a more personal, organized, comfortable and convenient shopping environment for our fans," said Steve Phelps, NASCAR Executive Vice President and Chief Marketing Officer. "Partnering with an industry leader in Fanatics allows us to offer a comprehensive and seamless shopping experience for our fans – whether it is in-venue, online or on mobile devices." (Web Site) www.nascar.com
______________________________________________________________________________________________________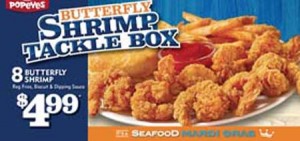 Popeyes Butterfly Shrimp Tackle Box Kicks-Off Seafood Mardi Gras Celebration
Popeyes® Louisiana Kitchen's famous Butterfly Shrimp Tackle Box is back as Seafood Mardi Gras returns to Popeyes. Butterfly Shrimp Tackle Box is loaded with eight premium butterfly shrimp marinated in Popeyes classic Louisiana seasonings, breaded in a crispy crust, and fried up fresh. It's a complete meal that includes Cajun fries, a biscuit and dipping sauce for just $4.99. The Seafood Mardi Gras celebration promotion will continue at Popeyes through March 29th.
"While other restaurants only dabble in seafood, at Popeyes, seafood is in our DNA. We're throwing open the kitchen doors with premium, Louisiana-style seafood offers," said Hector A. Munoz, Popeyes Chief Marketing Officer-U.S. "Our guests know they can trust Popeyes to bring our culinary heritage and expertise to the table every time and we have prepared a Seafood Mardi Gras celebration with something for everyone!" (Web Site) www.popeyes.com
______________________________________________________________________________________________________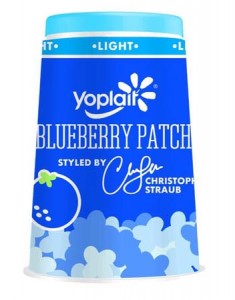 Yoplait Promotes Signature Collection Styled By Fashion Designer Christopher Straub
Yoplait is introducing its Yoplait Signature Collection, a series of beautifully designed cups styled by the imaginative fashion designer Christopher Straub. The limited-edition cup designs are a fun way to celebrate the flavors of Yoplait Original and Yoplait Light. Christopher Straub's fashion designs inspired his styling of the Yoplait Light Blueberry Patch cup, part of the Yoplait Signature Collection. The Yoplait Signature Collection includes Strawberry, Harvest Peach and Orange Creme from Yoplait's Original line and Blueberry Patch, Key Lime Pie and Strawberries 'n Bananas from Yoplait's Light line. It is available exclusively at U.S. Target stores nationwide through February. Each cup is brightly colored, with bold designs that bring Straub's whimsical style to life on shelf, from its Strawberry cup inspired by Straub's playful and exciting Red Fringe Dress to its Key Lime cup inspired by his edgy Sequin Dress.
"Choosing a snack or meal can be a lot like choosing an outfit – you select each based on your mood, plans for the day and current inspiration. Both can help you look and feel confident inside and out," said Andrew Lainsbury, Yoplait Shopper Marketing Manager. "We hope to give Yoplait lovers a fashion-forward experience through this collection and are thrilled to be working with Christopher Straub to share with consumers." (Web Site) www.yoplait.com
______________________________________________________________________________________________________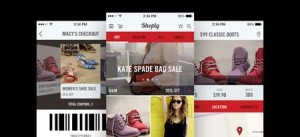 Shoply Labs Launches 'Shoply,' Intelligent Shopping Assistant App
Shoply Labs, LLC has launched its mobile app, Shoply. It aims to cut the clutter of paper and plastic by digitizing coupons, promotions, loyalty and gift cards in an intelligent, all-in-one shopping assistant. Shoply makes shopping more convenient by eliminating the paper and plastic associated with the shopping trip. The app combines varying levels of machine learning and location awareness to create a magical shopping experience. Shoply's technology intuitively learns each user's buying habits and delivers deals with sophisticated personalization and contextualization. For retailers, Shoply is a great platform for in-store engagement and mobile-influenced shopping.
Shoply's users can also snap and save their paper coupons, which are automatically stored right alongside their "starred" deals. The app even offers an incentive program that allows shoppers to earn reward points through transactions and sharing deals on social media. These points can then be redeemed for e-gift cards from select retailers. (Web Site) www.shoplylabs.com
______________________________________________________________________________________________________
Snipp Interactive Appoints Jennifer McDaigle Vice President Of Sales And Client Services
Snipp Interactive, an international provider of mobile marketing solutions, has named Jennifer McDaigle as Vice President of Sales and Client Services. McDaigle is responsible for ensuring delivery of highly successful and innovative promotional and loyalty campaigns on a multi-national level at Snipp and will be focusing on the deployment and advancement of Snipp's newly advanced and incredibly robust loyalty platform for both brands and agencies across existing and new market segments and ensuring continued client satisfaction with Snipp's solutions. (Web Site) snipp.com
______________________________________________________________________________________________________

Blackhawk Network Launches Blackhawk Engagement Solutions
Blackhawk Network, a leading prepaid and payments network, has launched Blackhawk Engagement Solutions, a new division dedicated to providing customized engagement, incentive and rebate programs for consumers, employees and sales channels. This offering is the result of Blackhawk Network's recent acquisitions of incentives providers that include parago, InteliSpend, CardLab and Incentec Solutions.
"Blackhawk Network is a leader in providing unique and easily accessible prepaid and egift content. It was natural for us to extend our solutions beyond retail with the incentives marketplace where we meet needs of consumers, employees and business partners," said Talbott Roche, Blackhawk Network's president. "According to Mercator Advisory Group, the incentives space was an estimated $41 billion industry in 2014, so this expands our addressable market considerably, and allows us to further leverage our deep expertise in prepaid cards." (Web Site) www.blackhawknetwork.com
______________________________________________________________________________________________________
Marden-Kane Adds 'Digital Promotions' To Company Name
Marden-Kane, Inc., a premier provider of promotion marketing services, announced that it is adding "Digital Promotions" to its corporate branding. It will begin operating under the new name "Marden-Kane Digital Promotions" effective immediately. The change in company name reflects the positive revenue growth associated with digital promotions and broadening suite of services. The addition of "Digital Promotions" also signals additional commitment in talent to better service current and future clients.
"We've evolved from a sweepstakes legal and administrative firm to a full-service digital promotions agency," said Chief Product Officer, Marty Glovin. "The addition of "Digital Promotions"' to our name makes a statement to our team, our clients, and our industry that is overdue." (Web Site) www.mardenkane.com
______________________________________________________________________________________________________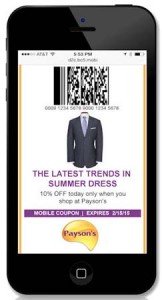 CodeBroker's Mobile Coupons Influence Shoppers' Purchase Behavior
CodeBroker, developer of mobile marketing solutions for retailers, offers mobile coupons that empower retailers to influence shoppers' purchase behavior to drive more trips and grow basket size. A recent customer study showed CodeBroker mobile coupons, ranging from in-app to on-demand offers, resulted in significantly improved redemption rates and return on investment (ROI). The study also showed that multi-channel promotions are highly effective in increasing the redemption rates, while on-demand offers, in which consumers request a coupon, have the highest average rate.
"These comprehensive redemption and ROI results are based on several years' experience with a wide range of retail chains in terms of size and category, and include some of the top retailers in the country," said Dan Slavin, CodeBroker founder and CEO. "Our retailers have found that mobile coupons deliver significant payback if they implement thoughtful mobile coupon strategies." For more information, visit. (Web Site) www.codebroker.com
______________________________________________________________________________________________________
All Terrain Names Andrew Prahin Creative Director
All Terrain, one of the fastest growing national Experiential Marketing agencies, has named Andrew Prahin creative director. In this role, he will be responsible for translating internal and external marketing objectives into creative strategies, design campaigns and plans for highly effective experiential programs. Prahin comes to All Terrain from Geometry Global, where he served as an associate creative director. (Web Site) www.allterrain.net
______________________________________________________________________________________________________
Birdzi Partners With ProLogic To Bring Seamless Personalized Shopper Engagement To Retailers
Birdzi, a provider of location analytics and mobile applications for personalized shopper engagement, has partnered with ProLogic Retail Services (www.prologicretail.co) to bring cost-effective delivery of savings from personalized offers to shoppers at checkout. With this partnership, retailers can bring powerful personalized savings to their shoppers through Birdzi's Personiphi Marketing Network and the Birdzi Shopper Engagement platform. As the retailer develops increasing shopper intelligence, they can easily expand their capability using ProLogic's full suite of proven loyalty marketing capabilities.
Birdzi's Personiphi Marketing Network levels the playing field for independent supermarket retailers by aggregating data from participating retailers, leveraging that scale into accessing incremental consumer product goods marketing funds and bringing relevant savings to shoppers on products they want to buy. The company's Shopper Engagement platform provides retailers and brands with the ability to reach shoppers with the right offer at the right time and place via its Offer Genius campaign management system that features in-store location technology and real-time content delivery through a retailer-branded mobile app. The Birdzi Shopper Engagement platform allows retailers to build and execute campaigns designed to grow shopper value, promote products and categories, and maximize shopper traffic through the store. ProLogic provides loyalty marketing and CRM solutions to the supermarket industry, enabling retailers to leverage their shopper data to impact their marketing and promotions. ProLogic provides comprehensive analytics on shopper purchase data, helping retailers to identify their top shoppers and to develop personalized targeted offers that grow their purchases. (Web Site) www.birdzi.com
______________________________________________________________________________________________________

______________________________________________________________________________________________________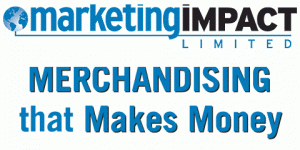 ______________________________________________________________________________________________________

______________________________________________________________________________________________________

______________________________________________________________________________________________________
CLICK ON IMAGE TO VIEW DIGITAL EDITION
______________________________________________________________________________________________________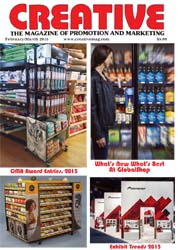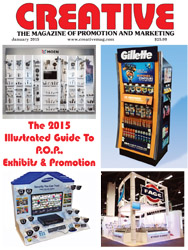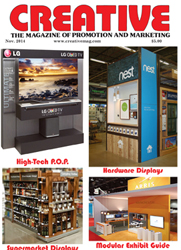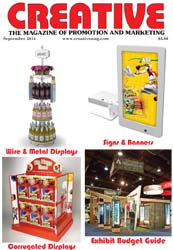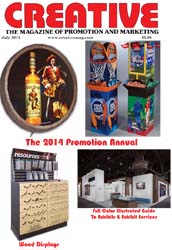 MAY 2014 ISSUE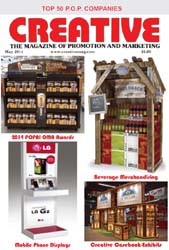 MARCH 2014 ISSUE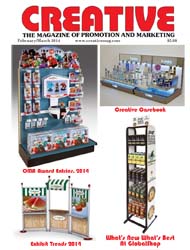 JANUARY 2014 ISSUE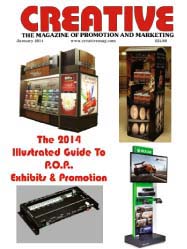 NOVEMBER 2013 ISSUE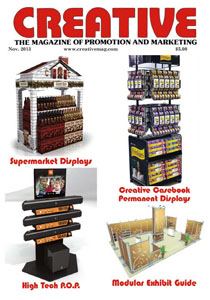 SEPTEMBER 2013 ISSUE
MAY 2013 ISSUE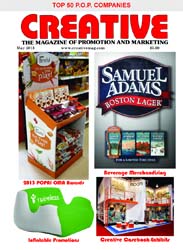 MARCH 2013 ISSUE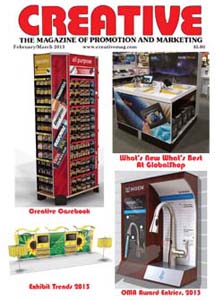 JANUARY 2013 ISSUE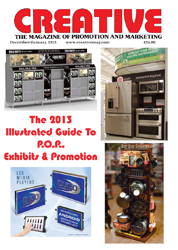 NOVEMBER 2012 ISSUE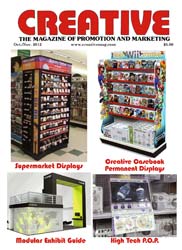 SEPTEMBER 2012 ISSUE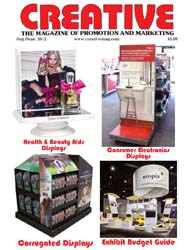 JULY 2012 ISSUE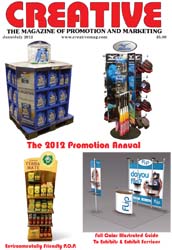 MAY 2012 ISSUE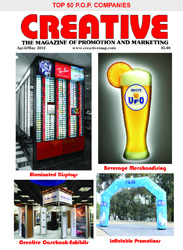 JANUARY 2012 ISSUE