______________________________________________________________________________________________________


______________________________________________________________________________________________________


______________________________________________________________________________________________________

______________________________________________________________________________________________________


______________________________________________________________________________________________________


______________________________________________________________________________________________________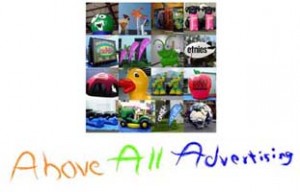 ______________________________________________________________________________________________________


______________________________________________________________________________________________________


______________________________________________________________________________________________________


______________________________________________________________________________________________________

______________________________________________________________________________________________________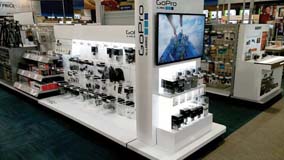 GoPro Launches Major Retail Expansion At Best Buy For HERO® Cameras And Accessories
GoPro's HERO4 cameras and accessories will be available on display in Best Buy stores this holiday season and will be the centerpiece of GoPro's significantly expanded in-store footprint. Chief among the enhancements of GoPro's upgraded in-store footprint are new display units designed to provide a more immersive content viewing experience for customers – a point of critical importance to adequately conveying the value of GoPro products. The new fixtures will be 6 feet tall, allowing for greater visibility for shoppers, and include larger monitors that will showcase a variety of GoPro videos, which encompass some of the world's most widely watched user generated content as well as GoPro's own award-winning productions. Additional benefits of the new locations include more camera facings and a larger accessories offering, providing Best Buy customers with greater access to the GoPro products that have enabled them to capture, share and enjoy countless hours of their amazing experiences.
"This expansion will provide GoPro with a significant increase in shelf space from one of our biggest retail partners in North America," said GoPro Senior Vice President of Intergalactic Sales, Jonathan Harris. "We're excited to offer our customers a more compelling experience at most Best Buy locations each time they interact with our products in the store."
"Best Buy is the destination for the best in digital imaging technology, and GoPro's new line of cameras delivers just that for our customers," said Marie Grable, Merchant Director of Digital Imaging at Best Buy. "This unique new display, featuring the entire line up of cameras and accessories, is a must see for consumers who are looking to get their hands on the latest from GoPro." (Web Site) www.gopro.com
______________________________________________________________________________________________________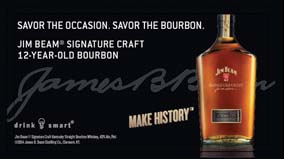 Jim Beam Releases Jim Beam® Kentucky Fire™ Cinnamon-Infused Whiskey
Jim Beam® Bourbon has launched Jim Beam® Kentucky Fire™, the latest flavored bourbon expression by the world's No. 1 bourbon, which features the flavor of red hot cinnamon liqueur to deliver a fiery kick and a smooth finish that makes for a perfect shot.
Jim Beam Kentucky Fire is on display in select bars and retail locations nationwide.
"We've led the category in flavor innovation in recent years with Red Stag by Jim Beam, Jim Beam Maple and Jim Beam Honey, but our latest flavor certainly turns up the heat," said Chris Bauder, General Manager of Whiskies at Beam Suntory. "We're thrilled with the initial excitement we've seen for Jim Beam Kentucky Fire and are thrilled to continue to bring new and interesting flavor options to our fans and those who are new to whiskey."
Jim Beam Kentucky Fire is bottled at 70-proof. It delivers an intense, sweet taste that complements the Kentucky Straight Bourbon Whiskey it's made by, with a smooth cinnamon finish. Jim Beam Kentucky Fire is the perfect bourbon to enjoy as a shot, chilled, straight, or on the rocks, and is ideal for anyone who already enjoys flavored whiskey. (Web Site) www.jimbeam
______________________________________________________________________________________________________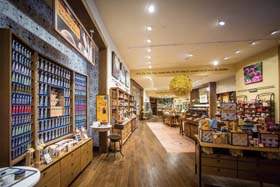 L'OCCITANE Debuts Atlanta Flagship Boutique
French natural beauty retailer L'OCCITANE opened doors to its latest US store in Atlanta, Georgia. The newest addition to the brand's thriving international chain is one of 17 stores to open in the new, $1 billion Buckhead Atlanta development.
The 2,725 square foot Buckhead flagship boutique is L'OCCITANE's largest in the US and one of its first new 'Provence Home' concept stores. The 'Provence Home' concept conveys a warm, inviting and generous atmosphere in which the customer can discover the richness of the brand's story in a new and intimate way. A space where they can experience the region of Provence, even from miles away, through a range of warm materials, contemporary yet authentic designs, displays and features, including a "golden sun" chandelier made entirely of the brand's signature, never-fading Immortelle flowers from Corsica.
"L'Occitane takes great care in selecting where we open our beautiful flagship stores around the world and so we are delighted that our third flagship in the US, and the first in Georgia, is opening in the magnificent Buckhead Atlanta shopping center," said David Boynton, CEO of L'OCCITANE Inc. (Web Site) www.loccitane.com
______________________________________________________________________________________________________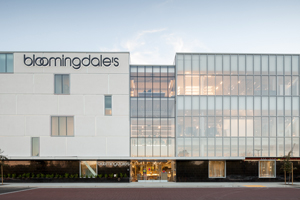 Bloomingdale's Premieres New Location in Stanford, CA
Bloomingdale's has opened a store in Palo Alto, CA. The three-level, 125,000 square-foot reimagined store will include 68 designer shops, more than 100 new brands, and a refreshed assortment of stylish essentials for women, men, children and home. Suited to the digitally-sophisticated community, the overall shopping experience will be enhanced by technology utilized throughout the store. All details of the new store boast efficiency and customer-friendly technology, while incorporating the contemporary Bloomingdale's style that makes it like no other store in the world. More efficient service continues with the buy online, pick-up in-store feature and the launch of same-day-delivery where shoppers located within a 15-mile radius from the store can buy select merchandise on bloomingdales.com and have the product delivered within a five-hour window. Representing its modern and savvy surroundings, the new Bloomingdale's Stanford unites Bloomingdale's classic roots with industrial elegance. With interior walls outfitted in French grey green and a third of the building penetrating natural light, the store inspires an inviting feeling of openness.
"We were able to design a space that embodies Palo Alto's sleek and modern aesthetic utilizing advanced materials, local inspiration, and high-tech elements, all in keeping with the iconic Bloomingdale's appeal," said Jack Hruska, executive vice president of creative services at Bloomingdale's.
Tech Highlights include: Smart fitting rooms are equipped with wall-mounted tablets offering customers the ability to look up product information, alternate color and size options, ratings/reviews and recommendations on complementary items to "complete the look." To further satisfy a seamless shopping experience, customers will be able to simply tap the touchscreen to call for assistance without ever leaving the room. Mirrors with touch-screen lighting options also provide an optimal environment for trying on the latest fashions. All fitting room areas contain communal tables with charging stations where guests can mingle and reboot. As the first fully mobile Bloomingdale's store, all selling associates will have mobile devices allowing them to better assist shoppers with instant access to product availability information, along with the ability to call, email and text with customers. The devices also will allow associates to complete transactions via mobile point-of-sale to streamline the purchase process. In men's and women's shoes, handbags, and home departments, touchscreen tablets are handy to allow customers to explore additional products Bloomingdale's has to offer. Utilizing the tablets, customers can browse items by their favorite designer or style, scan items for more information, view product details and product guides, and even share their favorites with friends or their selling associate. In the shoe and handbag departments, customers can get an advanced look at new styles coming next season. Shoppers also can utilize bWallet, a digital wallet which offers a single place to store special offers and reward cards to easily redeem either in store or on bloomingdales.com.
______________________________________________________________________________________________________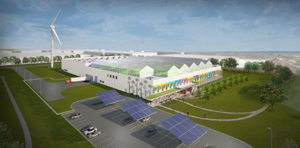 Method And Gotham Greens Partner To Build World's Largest Rooftop Farm In Chicago
Sustainability pioneers Method Products, PBC and Gotham Greens, have formed a groundbreaking partnership to build the world's largest rooftop farm at Method's new manufacturing plant in the Pullman neighborhood of Chicago's south side. Designed by William McDonough + Partners, Method's plant is anticipated to be the world's first LEED-Platinum certified manufacturing plant in its industry. Gotham Greens, a leading producer of local, premium-quality, greenhouse-grown vegetables and herbs, will design, build and operate a state-of-the-art agricultural greenhouse facility on the roof of the plant. The greenhouse will produce up to 1 million pounds of fresh, sustainably grown, pesticide-free produce annually. The produce will be distributed through local Chicago retailers, restaurants, farmer's markets and community groups.
"Chicago has shown remarkable leadership in urban farming and green building over the past decade," said Viraj Puri, Co-founder and CEO of Gotham Greens, "and we're thrilled to be contributing to the trailblazing work being done in these sectors and furthering Chicago's position as one of the greenest and most innovative cities in America. We're particularly honored to be partnering with Method and the Pullman Park development and community. We are dedicated to providing our customers and local residents with the freshest and best tasting, hyper-local produce available, 365 days of the year."
"Gotham Greens shares our goal of using business as a force for social and environmental good," said Drew Fraser, CEO of Method. "We are thrilled to partner with a like-minded organization, who has demonstrated that the innovative, adaptive use of urban space can make a significant impact on local communities."
"Little could be more gratifying to those of us at CNI than Method's partnership with Gotham Greens – as it affirms our vision of what Pullman Park could and should be," said David Doig, President of Chicago Neighborhood Initiatives. "The area's unparalleled rail, road, water and air infrastructure, the availability of land, and its strong workforce render Pullman a natural home for this exciting generation of green industries."
______________________________________________________________________________________________________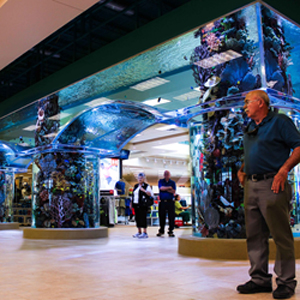 Scheels All Sports Features 16,000 Gallon In-Store Aquarium Attraction
Scheels All Sports has yet again delighted customers by bringing a 16,000 gallon, 43-foot long saltwater aquarium inside its new, 222,000 square foot store in Billings, Montana. The aquarium project, which was completed in collaboration with ICM out of Grand Junction, CO, and Reynolds Polymer, involved a total of 25,000 pounds of R-Cast® material. When filled with water, the structure tips the scales at a monumental 120,000 pounds. The tank's double-arch design is supported by three transparent columns. Though the columns are constructed from acrylic that is only 2.5″ thick, they are still 17 times stronger than glass and four times stronger than concrete. Inside the aquarium, elaborate rockwork and theming replicate the natural habitat of over 650 species of coral reef. Scores of colorful fish complete the exotic ambience of the display. At seven-feet wide, and 13-feet tall, the aquarium must be cleaned by an underwater diver, which is often to the delight of curious shoppers.
The first indoor aquarium built for Scheels was in 2008 at the Sparks, Nevada location. Reynolds Polymer also provided acrylic for stores in Sandy, Utah and Springfield, IL. These and other attractions that can be found in Scheels stores, such as sports simulators, a 65-foot tall Ferris Wheel, and shooting galleries have helped to secure the company's place as a premiere sports retailer.
______________________________________________________________________________________________________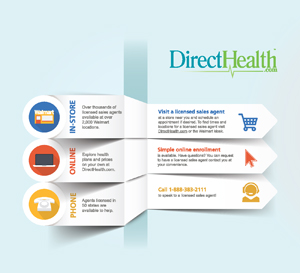 Walmart Works With DirectHealth.com To Introduce Comprehensive Health Insurance Program
Recent research proves that more than 60 percent of people have difficulty understanding their health insurance plan options and nearly 40 percent feel they picked the wrong plan after enrollment. To bring transparency and simplicity to the changing health insurance market, Walmart is working with DirectHealth.com to launch Healthcare Begins Here, an in-store program designed to educate customers on health insurance options. DirectHealth.com, an online health insurance comparison site which is an independent licensed health insurance agency, will provide a resource that brings Walmart customers unprecedented access to health insurance information and enrollment support. DirectHealth.com also manages relationships with licensed insurance agents, enabling customers to compare coverage options and enroll in the plan that is right for them whether that be a Medicare plan or Public Healthcare Exchange plan through online, phone and in-store services.
"Walmart has long been known for innovation in health and wellness, and we'll never stop delivering new products and services to the 140 million people who visit our stores each week," said Labeed Diab, senior vice president and president, Health & Wellness, Walmart U.S. "For years, our customers have told us that there is too much complexity when it comes to understanding their health insurance options. Healthcare Begins Here addresses that complexity by bringing clarity and increased choice to the insurance enrollment process through DirectHealth.com."
______________________________________________________________________________________________________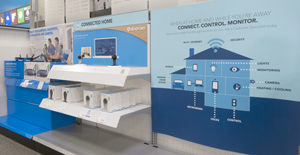 Best Buy Launches In-Store Connected Home Departments
The concept of a "connected home" is becoming reality as 13 percent of broadband homes currently own at least one smart home device, and the industry's set to double by 2018. That's because these products are now more accessible and affordable, averaging $50 to $350. With more people interested in this technology, Best Buy is creating new in-store Connected Home departments to help customers understand and compare their options, as well as improve home security, save energy costs and simplify the management of their homes. The new departments are rolling out to more than 400 stores across the country by Thanksgiving. The space features more than 100 Connected Home products – from standalone devices to integrated and professionally managed solutions. The assortment features some of the most established brands in home automation, as well as products from innovative start-up companies.
The In-Store Connected Home Departments include: Home networking solutions–A successful connected home begins with the right internet connection, supported by the right networking setup to get the most out of these new devices. Smart home products and services for automation and security–This is the technology that's piquing consumer interest such as video monitoring (including security cameras and systems like Dropcam); smart thermostats (from Nest and Honeywell); smart lighting (check out Philips Hue); smart locks (with options from Kwikset); garage door accessories (like those from Chamberlain); motion, water, door and window sensors; smoke/CO2 detectors; automation/control hubs, light and appliance controls (including Belkin WeMo); and energy monitors. Home connections services–These are internet, television and phone options as well as professionally monitored and self-monitored security services.
______________________________________________________________________________________________________

Cigna-HealthSpring Unveils New Fitness Benefit Provided Through Silver&Fit Exercise And Healthy Aging Program
Cigna-HealthSpring will offer a new fitness benefit provided through the Silver&Fit® Exercise and Healthy Aging program with a majority of its Medicare and Medicaid plans. The program will provide customers access to their choice of a participating fitness facility at no cost. Customers can choose from more than 11,000 contracted fitness facilities nationwide, including national chains, YMCAs, as well as smaller, local community exercise centers. Cigna-HealthSpring customers who are not able to participate at a fitness facility, or simply prefer to work out at home, may choose to receive a Home Fitness program instead. Upon enrollment, customers will receive up to two home fitness kits each year. Each kit may include items such as DVDs, booklets and Quick Start guides to help customers perform exercises at home. Cigna-HealthSpring customers can also receive rewards for exercise when they wear personal activity trackers, such as pedometers and apps that are part of the Silver&Fit Connected!™ program. Through Silver&Fit Connected!, activity data will be automatically tracked and downloaded to the customer's personal web page at SilverandFit.com, so they can see their activity at a glance.
"Regular exercise offers tremendous advantages for all ages but especially for older adults and we're excited to partner with Silver&Fit to give our customers easy and affordable access to such great fitness choices," said Dirk Wales, M.D., chief medical officer for Cigna-HealthSpring. "Regular exercise can help manage and control disease or prevent certain medical conditions, such as high blood pressure and heart disease, and can help improve balance to prevent falls. A more active lifestyle can result in happier, healthier lives for our customers, and lower health care costs for everyone."
______________________________________________________________________________________________________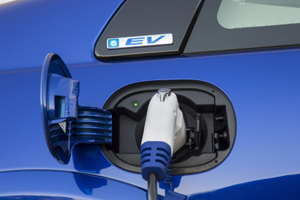 SolarCity Provides Solar Power To Honda And Acura Customers And Dealerships
Honda and SolarCity have renewed their partnership to make solar power more affordable and available to Honda and Acura customers and dealerships in the U.S. The two companies have already brought enough solar capacity online to offset more than 400 million pounds of CO2 over a 30-year lifecycle. The new commitment will make solar power more affordable and available to Honda and Acura customers and dealerships in the U.S. The companies have completed or initiated a range of solar projects for homeowners, dealerships and corporate facilities that total more than 12.5 MW of solar generation capacity. The partnership, which is aimed at addressing air pollution and global climate change by reducing CO2 emissions and particulate emissions from home, business and transportation energy use, covers the cost of solar equipment and installation and makes it possible for many homeowners to pay less for solar electricity than they pay for electricity from utilities, with insurance, repairs and monitoring service included.
Envisioning a future in which personal mobility products will be powered in large part by renewable energy, the two companies have begun implementing co-marketing programs that specifically encourage owners of either solar powered homes or plug-in electric vehicles to adopt the complementary product. The companies have also collaborated on advanced projects that demonstrate the full potential of distributed renewables combined with plug-in electric vehicles, including Honda Smart Home US. SolarCity installed the high-efficiency and cost-effective solar system used in this project.
"The first phase of this partnership has proven that Honda drivers have a high affinity for solar power, while owners of solar-powered homes have a high affinity for Honda products," said Steven Center, Vice President of the Environmental Business Development Office of American Honda Motor Co., Inc. "As we look toward a future in which renewable energy will be an increasingly pervasive fuel source for personal mobility products, we are excited about capitalizing on the technological, environmental and market opportunities available through partnerships of this nature."
______________________________________________________________________________________________________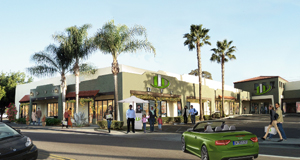 Duty Free City, A Lifestyle Destination, Announces The Official Opening Of Its Flagship Store In San Diego, CA
Duty Free City, the world's first service-integrated retail destination for luxury brands along the US-Mexico border, has opened its 14,000 square foot flagship store in San Diego, California.
"I am very excited to positively impact the future of luxury retail along the U.S. and Mexican Border and enable travelers and members of local communities to have an exceptional shopping experience," said Philippe Dray, CEO of Duty Free City, LLC, USA.
Duty Free City is a lifestyle destination that inspires consumers to connect with their favorite brands through a luxurious, service-focused and interactive shopping experience. The company offers consumers an exceptionally crafted and elegant atmosphere, carrying designer accessories and beauty products, fragrances, leather goods, confectionary, wine and spirits and tobacco within its 14,000 square foot space. Chosen as the only border store to carry its big name brands, Duty Free City offers a wide range of highly reputable products not seen in other border stores. The company has plans to open stores in 2015 along with its aggressive expansion plan of 25 locations across the USA, including both the Mexico and Canadian borders.
______________________________________________________________________________________________________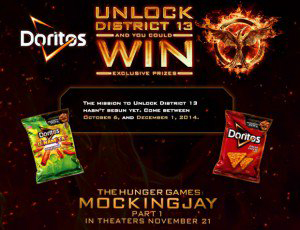 Lionsgate Partners With Doritos, Mazda And Whole Foods Market For 'Hunger Games: Mockingjay-Part 1′ Promotion
Lionsgate, a premier next generation global content leader, has partnered with DORITOS, MAZDA and Whole Foods Market's WHOLE PLANET FOUNDATION supporting the film, The Hunger Games: Mockingjay – Part 1, the third in the global blockbuster Hunger Games film franchise, which opens in theaters worldwide.
DORITOS and MAZDA will both be sponsors of the newly launched OUR LEADER THE MOCKINGJAY (OLTM) app. DORITOS will also introduce thematic Mockingjay packaging at retailers nationwide. When scanned, the bags will unlock exclusive content on the OLTM app. DORITOS will also be running a sweepstakes online, offering hundreds of prizes, including signed movie posters and a trip to the film's US premiere.
MAZDA is the official automobile sponsor of the U.S. premiere of The Hunger Games: Mockingjay – Part 1. Mazda is also a sponsor of the OLTM app. When a Mazda logo is scanned either from a brochure, print ad or on www.MazdaUSA.com, exclusive content will be unlocked. Mazda is also running a design contest hosted on Tumblr, in which fans can design and submit their own Hovercraft plans. Every design submitted on the Mazda Tumblr site will trigger a donation to one of Mazda's Drive for Good charitable partners. WHOLE PLANET FOUNDATION, a Whole Foods Market nonprofit dedicated to alleviating global poverty, will activate a fundraising program across participating Whole Food Market stores nationwide. For every fresh, in-house-made Courage of One juice that shoppers purchase, $1 will go to the foundation to fund microcredit. WHOLE PLANET FOUNDATION will also run a sweepstakes program offering prizes including Whole Foods Market gift cards and premiere tickets, plus travel.
"We are thrilled to partner with these powerhouse "best in class" brands to create smart, innovative and interactive ways to bring fans further into the world of The Hunger Games," said Tim Palen, Lionsgate's Chief Marketing Officer. "We are also proud of our association with not-for-profit organizations like WHOLE PLANET FOUNDATION and to continue to build on our relationships with The Hunger Games franchise partners FEEDING AMERICA and WORLD FOOD PROGRAMME."
______________________________________________________________________________________________________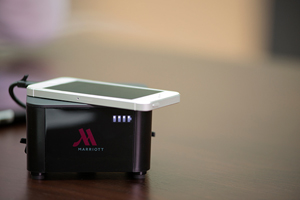 Marriott Hotels Debuts Wireless Charging In Greatroom Lobbies
Everyday, harried travelers clutching tangled power cords march through airports or dash into coffee shops seeking precious electrical outlets in hopes of alleviating the looming anxiety — their devices losing battery power at exactly the wrong time. Marriott Hotels understands this frustration and has jumped into action with the introduction of Kube Systems' portable charging stations using Qi technology – the global standard in wireless charging – in the Greatroom lobbies of 29 of its hotels. The idea was sparked by real travelers' submissions on TravelBrilliantly.com – Marriott Hotels' platform for engaging guests and consumers in co-creation – for more convenient ways to charge power hungry devices, such as iPhones, Android devices and iPads. The brand listened and collaborated with Kube Systems to bring this innovative idea to life.
"Marriott Hotels is on a journey with our guests to create and rollout traveler-inspired innovations, such as portable charging stations, because you cannot travel brilliantly when you are running on empty," said Michael Dail, vice president, Marriott Hotels Marketing. "Through our collaboration with Kube Systems, we're providing an industry-leading solution to a common traveler worry, and now we're bringing it to Marriott Hotels across the country."
According to a Marriott Hotels survey, the average U.S. business traveler carries two to three mobile devices with them on the road. As this number continues to rise, Marriott Hotels is taking it into consideration in every aspect of the guest experience, including an expanded number of more accessible power outlets in guestrooms.
"Leisure and business travelers have struggled for power on the road as battery technology has not kept pace with the demands of larger screens, faster processors and more app-driven devices," said Dave Weinstein, Vice President of Kube Systems. "A two-year development effort in collaboration with Marriott technologists has resulted in the KS Portable™: a truly unique solution to charge virtually every mobile device on the market today, without the need for guests to carry cables or adaptors."
Featuring a sleek, contemporary design, the portable chargers' built-in connecters can simultaneously power up to six devices, covering all Apple, Android and Windows Mobile Devices. Qi wireless charging technology allows compatible smartphones to charge simply by resting on the KS Portable™ Qi transmitter, removing the need for cables and cutting the final cord that tethers devices – the power cord. The portable charger seamlessly enhances the new Greatroom lobby that merges modern, stylish design and comfort with greater access to food & beverage and technology. Designed as a social hub, the Greatroom lobby is the perfect space for tech-savvy guests to work, relax and socialize, and now with the addition of portable charging, guests are free to decide how their time is spent – whether charging up while enjoying a beverage or catching up on an uninterrupted work session.
______________________________________________________________________________________________________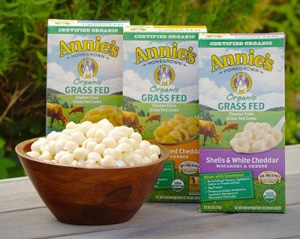 Annie's Enters Grass Fed Category With New Line Of Macaroni & Cheese
Annie's has entered a new and growing category with a line of Organic Grass Fed Macaroni & Cheese. Annie's new Organic Grass Fed Macaroni & Cheese is certified organic and made with cheese from humanely raised cows with year-round access to pasture, so consumers can feel good about every bite. Annie's new Grass Fed products are available in three varieties: Organic Grass Fed Shells & Real Aged Cheddar, Organic Grass Fed Shells & White Cheddar and Organic Grass Fed Classic Mild Cheddar. All varieties offer 10g of protein per serving and are made with high quality grass fed cheese from Rumiano Cheese Company, California's oldest family-owned cheese company whose cows are raised on pasture in Northern California and certified by the American Humane Association.
"Annie's is excited to enter the Grass Fed category with an innovative new line of macaroni & cheese," said Amanda Steele, Senior Vice President of Marketing at Annie's. "We know consumer demand for grass fed products is growing. In fact, 92 percent of Annie's consumers surveyed noted that they purchase grass fed products2, including meat, dairy and yogurt. We expect that they'll be thrilled to see grass fed cheese in one of their favorite convenient meals."
______________________________________________________________________________________________________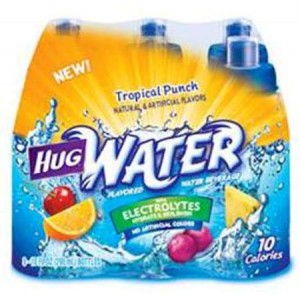 New HUG Water Available In Three Flavors In Convenient Resealable Sport-Top Bottle
American Beverage Corporation (ABC), the maker of Little Hug Fruit Barrels, has launched a brand extension consisting of three new flavored water products. New HUG Water with electrolytes is available in Tropical Punch, Glacier Grape and Berry Ice flavors and boasts many product features that both parents and kids will enjoy.
"We're extremely excited to be launching HUG Water," said Sunita Adams, Vice President of Marketing at American Beverage Corporation. "We developed HUG Water specifically for kids, with refreshing fruit flavors and electrolytes in a 10 oz. size-just the right amount to help kids stay hydrated. Plus, parents will appreciate that the product contains no artificial colors, has only 10 calories per bottle, is a good value and has a convenient sport-top making it a great option for the lunchbox or for game time."
______________________________________________________________________________________________________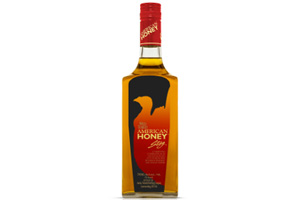 American Honey Sting: New Ghost Pepper Bourbon Liqueur Has Limited-Edition Launch
American Honey®, the original honey Bourbon liqueur, is introducing American Honey Sting, a tantalizing combination of Kentucky Straight Bourbon Whiskey and pure honey with the kick of one of the world's hottest chili peppers. While the Ghost Pepper packs a punch that is 400 times spicier than Tabasco®, American Honey Sting perfectly balances the heat with the sweetness of honey for a unique flavor that is unexpectedly smooth. Intended for shot occasions, American Honey Sting hails from the highly-esteemed whiskey brand that revolutionized the honey Bourbon category back in the 1970's. This limited edition product is available starting in October and comes in 750ml and 50 ml bottles.
Andrew Floor, Campari America Senior Marketing Director, Dark Spirits, said, "With the introduction of Sting, the brand is continuing its legacy as an innovator. Whereas American Honey was originally created in the 1970's to help Bourbon reach a wider audience, with Sting we're speaking to a generation of Bourbon-loving legal drinking age Millennials, both men and women, who are looking for new flavors and more spice."
______________________________________________________________________________________________________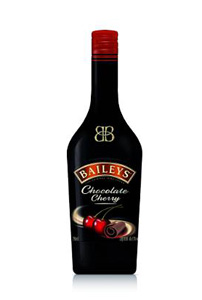 New Baileys Chocolate Cherry Irish Cream Liqueur Introduced
Baileys® Chocolate Cherry Irish Cream Liqueur is the newest addition to the Baileys Liqueur collection. Inspired by the flavor's signature shot, the Cherry Bombshell, the new liqueur is a modern update on the classic Irish Cream that blends the flavors of luscious chocolate and seductive dark cherries for a unique Baileys® taste experience. Baileys shots are designed to easily re-create at home to add a personal touch of style to any occasion.
"With the launch of new Baileys® Chocolate Cherry, modern women everywhere can take delight in the innovative new flavor that takes the spirit of Baileys to the next level," said Stephanie Jacoby, Liqueurs Brand Director at Diageo.
______________________________________________________________________________________________________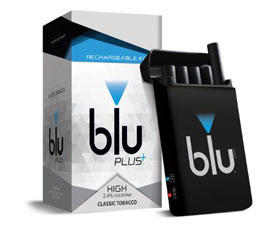 blu eCigs Launches blu PLUS+ At Retail
blu eCigs has unveiled its new blu PLUS+™ Rechargeable Kit, offering an enhanced rechargeable kit that has been redesigned to better fulfill adult smokers' desire for more satisfaction through a consistent, enjoyable experience. Advances in technology have brought a new tank system to the blu line, which brings vapor and increased lifespan to the blu PLUS+ Kit. The new blu Tanks™ provide consistent vapor production and enhanced flavor and draw, so each puff is the same from start to finish. Relative to the original cartridges, the tanks come pre-filled with more e-juice, which also eliminates any complicated refilling or spilling. While the battery inside the blu PLUS+ e-cigarette is larger, the product itself still has a sleek design, with matte-black casting and an enhanced glowing blue tip. The bigger battery lasts twice as long as before, and features rapid battery charging so users are never left waiting to use their e-cig. There are no buttons to push, dials to twist, or any other complicated procedures to get the tank ready. The new blu PLUS+ is available in retail stores across the nation.
______________________________________________________________________________________________________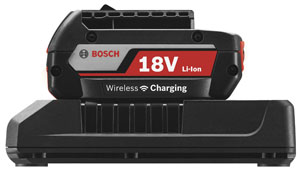 Bosch Debuts Power Ready Wireless Charging System
Robert Bosch Tool Corporation has introduced the Bosch Power Ready Wireless Charging System — the world's first for cordless power tools. Wireless charging technology meets absolute user convenience in a system that powers tools virtually anywhere: in a moving vehicle and between jobs or tasks — with the battery on the tool or off. For professionals on the go, in the shop or on site, the Bosch Wireless Charging System is changing the way they manage power.
"This is a game-changer," said Hagen Dost, Bosch product manager. "Our new 18V wireless charging system eliminates the need for a bin of batteries with a partial charge. Now pros can easily charge their hand-held power tools in between tasks or jobs and not worry about dead batteries. This means increased productivity and increased profits."
______________________________________________________________________________________________________

Balance Bar Launches New bare Line Made With Whole Nuts And Fruits
Balance Bar®, maker of one of America's original nutrition energy bars, has introduced its new Balance bare® line. Available in three delicious flavors – Mixed Berry Nut, Sea Salt Caramel Nut and Sweet & Spicy Nut – the bars are made with whole nuts, fruits, seeds and other simple and nutritious ingredients. Each bar is 160 calories and are non-GMO, gluten free, soy free, vegetarian and certified kosher dairy. The Mixed Berry Nut and Sweet & Spicy Nut bars are also dairy free and vegan friendly.
Katia Facchetti, Chief Marketing Officer for Balance Bar®, said, "We want to make sure we're offering plenty of smart snacking options with great taste and balanced nutrition. Balance bare® is a great choice for a smart snack consumers can feel good about."
______________________________________________________________________________________________________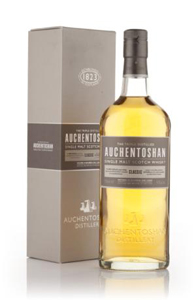 Auchentoshan® Single Malt Lowland Scotch Whisky Launches
Auchentoshan® Single Malt Lowland Scotch Whisky, known for triple distilling every single drop, introduces Auchentoshan® American Oak. Releasing flavor layers of vanilla, caramelized sugars, coconut and oak spices, Auchentoshan American Oak is the first ever Auchentoshan to be matured exclusively in first fill ex bourbon casks. The name harkens to the 100 year old oak trees (of the Quercus alba species) grown in the North American mountains which become bourbon casks that will eventually age Auchentoshan Scotch Whisky's newest expression. Auchentoshan American Oak will become a permanent member of the core Auchentoshan portfolio, which includes 12 Years Old and Three Wood and is available nationwide.
______________________________________________________________________________________________________

Chobani Launches 4 Flavors Of Chobani Greek Yogurt Oats
Chobani has introduced its convenient, protein-packed, hearty and delicious new product, Chobani Greek Yogurt Oats – a blend of creamy Greek Yogurt, with 10 grams of protein, 8 grams of whole grain and 3 grams of fiber from gluten-free steel-cut oats and real fruit.
Chobani Oats bridges the breakfast gap between yogurt and oats, offering Chobani's take on oatmeal, and is available in four flavors – Apple Cinnamon, Banana Maple, Blueberry and Cranberry – to start the day off right.
"From the beginning, we've been on a mission to make better food for more people, and with our Chobani Greek Yogurt Oats we're doubling down on a better breakfast," said Peter McGuinness, Chief Marketing and Brand Officer, Chobani.
______________________________________________________________________________________________________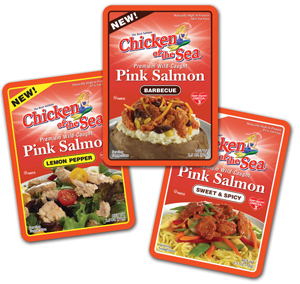 Chicken Of The Sea Offers New Flavored Salmon Pouches
Best known for its tuna, Chicken of the Sea® is capitalizing on its leadership in salmon with the launch of a new line of Flavored Salmon Pouches specially formulated to offer a healthy, convenient and tasty lunch alternative to traditional midday salads, sandwiches and rice bowls. Now available at stores nationwide, the three new Chicken of the Sea® Flavored Salmon Pouches represent the industry's first line of flavored salmon pouches and draw from the company's pioneering position in pouched salmon including: Chicken of the Sea® Lemon Pepper Flavored Salmon Pouch, Chicken of the Sea® Barbecue Flavored Salmon Pouch, and Chicken of the Sea® Sweet & Spicy Flavored Salmon Pouch.
"While Flavored Salmon Pouches were created to meet the growing demand for a convenient, alternative protein source, we expect the taste varieties in the new line to encourage new pouched salmon fans by creating compelling new usage occasions," said Erin Mrozek, Chicken of the Sea director of brand marketing. "The resealable pouches make it easy to transform routine lunchtime salads, sandwiches and rice bowls into any number of inspired midday creations. The culinary possibilities are endless."
______________________________________________________________________________________________________
Callaway Golf Launches Big Bertha Alpha 815 Driver
Callaway Golf has launched the Big Bertha Alpha 815 Driver, a club that establishes a new driver category. The Big Bertha Alpha 815 Driver gives golfers the benefit of maximum distance from low spin and forgiveness. While low driver spin has previously come at the expense of forgiveness, Alpha 815 has changed that pattern by giving players both characteristics in one
club.
______________________________________________________________________________________________________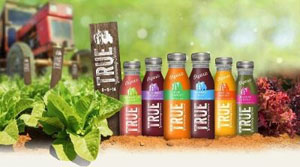 Grimmway Farms Introduces TRUE Organic Juice
Grimmway Farms, a dynamic leader in the produce industry, has introduced its new line of TRUE organic juices to meet the needs of consumers in the super premium organic juice category. Powered by Grimmway's Cal-Organic farming operation, TRUE blends Cal-Organic vegetables with a variety of organic fruits for a line of premium organic juice smoothies. The new TRUE organic juice line consists of six vibrant, full-bodied flavors – Bunched Greens, Bananaberry Crush, Wild Berry Blend, Tropical Mango, Blended Blue, and Pure Carrot in single-serve 12oz and multi-serve 28oz bottles.
"Given the increased popularity of organics, we believed that it was time to develop a juice that combines our home farm grown vegetables with premium fruits to offer a unique and great-tasting organic fruit and vegetable blend," said Steve Roodzant, General Manager of Beverage.
______________________________________________________________________________________________________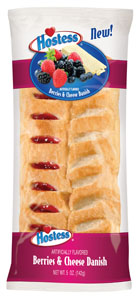 Hostess Expands Breakfast Offerings With New Danish, Muffins And Donut Flavors
With a continued focus on expanding its convenience store offerings, Hostess Brands debuted eight new single-serve breakfast treats. The line includes four new 5.0 ounce Danish Pastries available in Apple, Berries & Cheese, Cheese and Chocolate; Three new 5.5 ounce Jumbo Muffins available in Banana Nut, Blueberry, and Chocolate Chip; and One new 3.7 ounce donut item available in Glazed Donettes.
"Given the growth in snacking and consumers' tastes for satiating, sweet snacks at all hours of the day, the Danish Pastries, Jumbo Muffins, and Glazed Donettes are strategic product line additions," said Andy Jacobs, SVP and Chief Customer Officer, Hostess Brands, LLC. "Hostess has been driving the sweet baked goods category growth with a focus on both breakfast and all-day snacking. Our new items complement our existing breakfast line of top-selling Donettes, Coffee Cakes, Honey Buns and Cinnamon Rolls."
______________________________________________________________________________________________________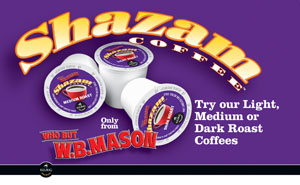 Keurig Green Mountain And W.B. Mason Introduce SHAZAM Coffee For Keurig Brewers
Keurig Green Mountain and W.B. Mason Co., the largest privately owned office products dealer in the United States, have agreed to offer W.B. Mason's SHAZAM™ coffee in K-Cup® packs for the Keurig® hot brewing system in away from home channels. SHAZAM™ will be the first brand to come into the Keurig family from a Keurig Authorized Distributor.
"We've had a long, successful history with W.B. Mason as a Keurig Authorized Distributor," said John Whoriskey, President, U.S. Sales & Marketing for Keurig. "By expanding our relationship and introducing SHAZAM coffee to office and hospitality channels, we'll be able to provide even more variety and choice of beverages to customers across the country."
______________________________________________________________________________________________________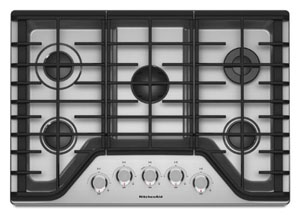 New KitchenAid Gas Cooktops Designed For Cooking Enthusiasts
KitchenAid has introduced a line of six professionally-inspired gas cooktops representing a new level of premium aesthetics and performance for the brand. Designed to meet a wide range of cooking needs, these latest cooktops are equipped with a variety of burners ranging from 5K to 20K BTUs. Depending on the model, all-purpose Multiflame or Professional Dual Ring burners allow cooks to go from a boil to a simmer without changing burners. The new cooktops, available in 30″ and 36″ models, combine professional-style design with a number of sleek and practical touches more suitable for the home. Each features Multi-Finish Knobs with a unique barrel design for precise dialing, a non-slip brushed metal surface, sleek chrome highlights, and an easy-to-clean satin texture. In certain models, the knobs incorporate LED back lighting that glows elegantly from the bezel, both for visual effect and to indicate when the cooktop is turned on.
"Just as automotive companies design specific models for car enthusiasts, our goal with these newest cooktops is to catch the eye and raise the pulse of cooking enthusiasts with easily visible upgrades in craftsmanship, performance and fit, feel and finish," said Beth Robinson, senior manager of brand experience for KitchenAid.
______________________________________________________________________________________________________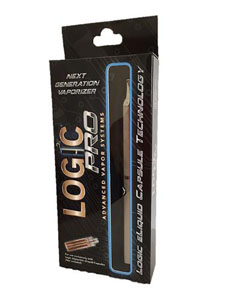 New LOGIC PRO Advanced Vapor Systems Introduced
LOGIC Technology, has launched LOGIC PRO Advanced Vapor Systems, a sophisticated, first-of-its-kind e-vaporizing technology. The latest addition to LOGIC's premium product line, LOGIC PRO Advanced Vapor Systems represent the next generation of vaporizers in both technology and format. LOGIC PRO Advanced Vapor Systems are designed with high-quality metals and work in conjunction with revolutionary pre-filled, vacuum sealed eLiquid capsules to provide both a heightened level of taste, consistency and value to adult consumers as well as an enhanced profitability for retailers by allowing them to recapture sales that have migrated to online stores.
______________________________________________________________________________________________________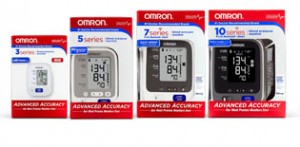 Omron Healthcare Introduces Its Most Precise Monitors Ever
Omron Healthcare, Inc., the number one doctor and pharmacist recommended brand of home blood pressure monitors, has launced a new line of monitors that provide even more accurate results. The new line captures five times more data points for a more precise reading. With more data points captured, interferences such as breathing and movement have less of an impact. Premium units include the easy wrap ComFit cuff which inflates around the entire arm to avoid incorrect positioning, and Omron's proprietary algorithm allows for more consistency and precision.
"Studies have proven that monitoring blood pressure not only in the doctor's office, but also at home, is vital to reducing the risk of stroke, heart attack, heart failure or kidney failure," said Sarah Meltzer, Blood Pressure Product Manager. "With more accurate readings, people can confidently take their blood pressure at home, which is an easy step to improving health conditions."
______________________________________________________________________________________________________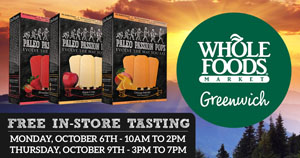 Whole Foods Market To Sell Paleo Passion Pops In Select Retail Stores
Paleo Passion Foods is selling its Paleo Passion Pops in Whole Foods retail locations throughout the Northeast. Because Paleo Passion Pops contain no added sugar and are made with completely natural, whole food ingredients, the company feels that their product is a good fit for the clientele of Whole Foods. Paleo Passion Pops are made with fruits and super foods, like flax seeds, ginger, kale, spinach, chia seeds and even green tea, to provide a wholesome treat. They have no processed, refined, or added-sugars and are gluten-free, dairy-free, fat-free and vegan. Using the natural sweetness of fruit, without any additional sugars or sugar alternatives, they provide a satisfying treat without all of the unnatural ingredients found in most desserts.
______________________________________________________________________________________________________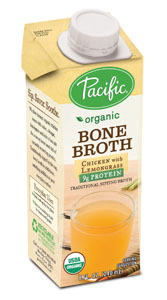 Pacific Foods Produces Protein-Packed Organic Bone Broths
With high protein, low calories and a myriad of reported wellness benefits, it's easy to see why health enthusiasts, Paleo diet practitioners and CrossFit-ers, have led the way in reviving the ancient – and time intensive – practice of making sippable bone broth from scratch. Now, top-selling organic broth brand Pacific Foods is introducing a line of organic readymade Bone Broth varieties, developed to increase accessibility to the traditional recipe, which takes up to 24 hours to make.
"Our bone broth has more protein than a glass of milk, half the calories and a heck of a lot more flavor," said Kevin Tisdale, vice president of marketing for Pacific Foods. "Now, consumers can simply pour, heat and enjoy in just minutes."
______________________________________________________________________________________________________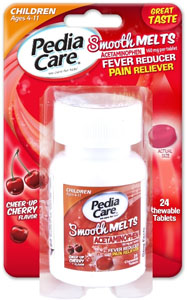 New PediaCare Smooth Melts Offer Great-Tasting, Chewable Fever Relief For Kids
PediaCare® recognizes that it is often a struggle to get kids to take their medicine. The number one reason most kids don't like taking their medicine is the taste. To make the process easier and allow for a better experience for both the parent and child, PediaCare® developed its newest product, PediaCare® Smooth Melts™. These chewable, cherry tablets contain acetaminophen to help reduce fevers and offer pain relief to kids, all with an unbeatable taste. PediaCare® Smooth Melts™ are simple for children to take and caregivers can easily determine the proper dosage of the pre-scored tablets by reviewing the dosing chart on the package. Essential to the creation and success of PediaCare® Smooth Melts™ is its taste. The sweet cherry flavor of this product is appealing to kids.
______________________________________________________________________________________________________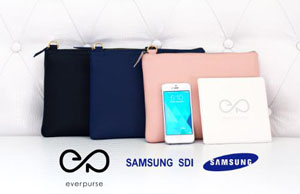 Samsung SDI Partners With Everpurse To Power Wireless Charging Fashion-Tech Handbags
Everpurse and Samsung SDI, have partnered with fashion-tech pioneer Everpurse, whose 2015 handbag collection features the most advanced and light batteries on the market from Samsung SDI. The partnership between Samsung SDI and Everpurse includes the use of Samsung SDI's advanced Lithium-Ion prismatic batteries and extends down to the design of the technological components to ensure that they meet and exceed the highest quality and performance standards globally.
Everpurse CEO Liz Salcedo, said, "The combination of form and function is essential to the creation of wearable fashion technology. Everpurse is focused on creating products that are as beautiful as they are powerful. Through our partnership with Samsung SDI we are excited to be able to bring the very best battery technology to our customers, keeping them powered for longer than ever before."
______________________________________________________________________________________________________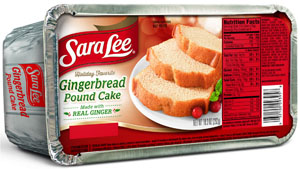 Sara Lee® Desserts Adds Two Flavors To Pound Cake Portfolio
Sarah Lee has added two new flavors to its iconic Sara Lee® Desserts pound cake product line: Blueberry Pound Cake and Gingerbread Pound Cake. Both flavors are available in the freezer section at grocery retailers throughout the country. Sara Lee Blueberry Pound Cake is rich, tender and made with real blueberries; it will be available year round. Sara Lee Gingerbread Pound Cake is a limited edition flavor made with real ginger and will be available through December 2014.
Jeff Kemerley, senior brand manager, Sara Lee Desserts, said, "Sara Lee Blueberry Pound Cake is bursting with blueberry flavor that tastes great any way it's served and any time of day. Limited Edition Sara Lee Gingerbread Pound Cake is our twist on the classic holiday flavor and we expect its fresh, homemade taste to be a big hit this fall season."
______________________________________________________________________________________________________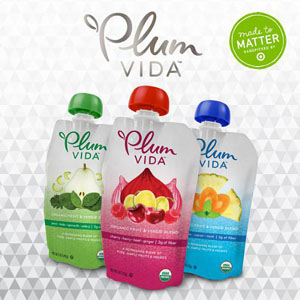 Plum Organics Expands Into Adult Snacks With Launch Of Plum Vida™
Plum Organics, a leading premium, organic kids nutrition company, has entered into the adult snacking category with the launch of Plum Vida, a vibrant blend of organic fruits and veggies in a portable pouch format. Long known as a game-changer in the baby category for its first-to-market launch of the spouted pouch, Plum has leveraged its insights and equity in the pouch category to introduce a convenient snacking format for active adults. A versatile snack, Plum Vida can be enjoyed straight out of the pouch at room temperature or chilled. Lightweight and resealable, the new line features flavorful ingredients like ginger, mint, kale and beets, blended into a refreshing consistency similar to that of a light smoothie. Each five-ounce pouch contains a mix of fruits and veggies, three grams of fiber and between 70-90 calories. The products are all USDA-certified organic and Non-GMO Project Verified. Plum Vida is available in three vibrant flavor combinations: Cherry Berry Beet Ginger, Pear Kale Spinach Celery and Pineapple Carrot Mint.
______________________________________________________________________________________________________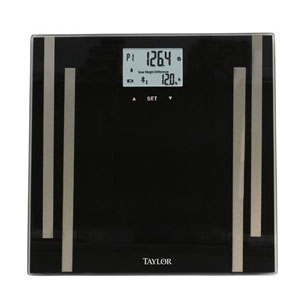 Taylor Precision Products Introduces Intuitive Scale
Taylor Precision Products, a pioneer in consumer and professional measurement devices and a leading brand of bath and kitchen scales in the US, has launched its new Smart Scale. A high performance tool designed for the everyday user looking to improve his or her personal health, Smart Scale uses Bluetooth technology to wirelessly transfer key health and fitness data to users' mobile phones or tablets via its free, proprietary SmarTrack App. Smart Scale's information is transmitted for Android and iOS devices and is stored in the cloud through SmarTrack. Additionally, Taylor has partnered with popular fitness and health apps RunKeeper, myfitnesspal and mapmyfitness, to automatically sync data into the consumer's preferred app for easy tracking. Smart Scale features a body fat and composition analyzer, which estimates both readings using Bioelectrical Impedance Analysis (BIA) technology. For those with an active lifestyle, Smart Scale also features an Athlete Mode that takes into account bone density and hydration levels for a more accurate reading. Equipped with Taylor's trademarked Cal-Max technology, the scale works to estimate the number of daily calories needed to maintain one's current weight based on personal information. The SmarTrack portal allows users to view his or her recorded data – weight, body fat, body water, etc. – in a variety of graphs, charts and dashboards. The SmarTrack app is available via Apple's App Store or Google play and features the ability to share one's fitness data on social media.
______________________________________________________________________________________________________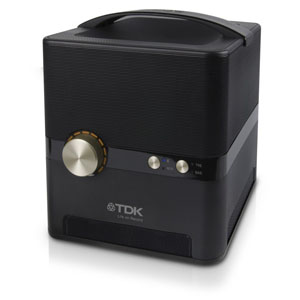 TDK Life On Record Brings TREK 360 Wireless Speaker To U.S. Market
TDK Life on Record, a leading global brand dedicated to delivering high-quality headphones and audio products, has launched its new TDK Life on Record TREK™ 360 wireless speaker in Best Buy Co. stores nationwide. Reminiscent of the memorable Boombox of the past, the new TDK Life on Record TREK 360 Wireless Speaker delivers a fresh twist, with four, full-range speakers and a ported subwoofer that fill any space with 360 degrees of TDK Signature Sound. Its modern design also delivers weatherproof features that make it safe to play in any environment-rain or shine-from patios, to camp sites or pool decks. In addition, the speaker's rechargeable battery provides up to six hours of listening enjoyment.
"With the holidays right around the corner, the timing is perfect to bring the new TREK 360 to the U.S. market," said Toshi Hokari, executive director, marketing and product development, Imation. "With its distinctive design and exceptional sound, this is a speaker people will look forward to giving or getting-bringing music to life for more people at an attractively affordable price."
______________________________________________________________________________________________________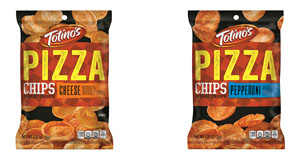 New Totino's™ Pizza Chips Offer Best Of Two Worlds
Combining the flavor of pizza with the crunch of a light and crispy chip, new Totino's™ Pizza Chips from General Mills Convenience & Foodservice help convenience stores capitalize on the popularity of pizza today. Available in two popular pizza flavors, Pepperoni and Cheese, Totino's Pizza Chips bring a recognized and loved pizza brand to the chip category and are exclusive to convenience stores.
"We know that pizza-flavored pretzels are a big hit in c-stores and wanted to deliver that remarkable pizza flavor in the chips section," said Alyca Judge, senior marketing manager for General Mills Convenience & Foodservice. "Totino's Pizza Chips give c-stores a salty snack to satisfy consumers' pizza craving in a convenient on-the-go snack."
______________________________________________________________________________________________________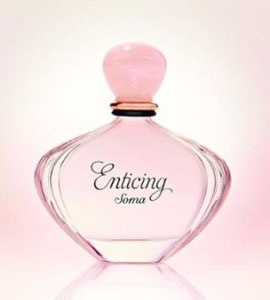 Soma Introduces Enticing Fragrance
Soma, a division of Chico's FAS, which offers beautiful and sensual lingerie, loungewear and beauty products, has introduced its new fragrance, Enticing. This new scent from Soma entices the senses with a top note of wild black currant, a romantic bouquet of evening gardenia, champagne rose and fresh freesia, and the lingering warmth of white musk. The Enticing bottle design embodies the essence of femininity with its sensuous curves and luminous blush colored fragrance. Inspired by precious stones, the blush colored cap is accented with stacked rose gold and onyx rings. Enticing will be available in a 2.5oz Eau de Parfum Spray and a .23oz Eau de Parfum Rollerball, exclusively at Soma boutiques nationwide.
"The Enticing fragrance represents everything we stand for as a brand – it's beautiful, sensual and elegant. We are excited to introduce this signature scent to our customers," said Laurie Van Brunt, Soma President.
______________________________________________________________________________________________________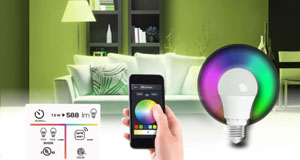 DGL Group Unveils HYPE TAPP SMART LED BULBS
DGL Group, an innovator in the connected home industry, has unveiled HYPE(TM) TAPP(TM) SMART LED BULBS, an app-based smart home lighting solution. With the launch of HYPE(TM) TAPP(TM), DGL Group showcases its design and technological prowess cutting-edge, innovative and revolutionary home lighting solutions for a smarter, more personalized and connected home. Easily replace the standard bulb with the HYPE(TM) TAPP(TM) Smart LED Bulb and manage the lighting and ambiance of your home via your smartphone or tablet. HYPE(TM) TAPP(TM) Smart LED Bulb allows you to personalize your home lighting to fit your mood, busy schedule and lifestyle. In addition to energy savings, HYPE(TM) TAPP(TM) users can enjoy full automation and choose from 16 million colors, brightness, contrast or any hue for any mood. An in-store Display demonstrates the uniqueness of HYPE(TM) TAPP(TM) lighting.
Ezra Zafrani, CEO of DGL Group, makers of HYPE(TM) TAPP(TM) products, said, "TAPP(TM)'s easy-to-use home lighting solution brings endless convenience, luxury and comfort at your finger tips via your smartphone or tablet. With the launch of HYPE(TM) TAPP(TM) Smart LED Bulb, we look forward to introducing to the world the next generation of home luxury and personalization via our smart-assist features, such as groupings, timers, flash locate, photo color recognition, music strobe and play applications, and much more."
______________________________________________________________________________________________________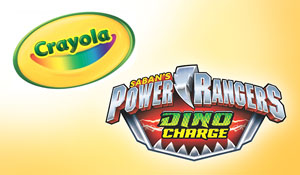 Saban Brands And Crayola Partner On New Power Rangers Product Line
Saban Brands and Crayola, the worldwide leader in children's creative expression products, have formed a new global partnership to produce a super-charged coloring and activity line of Power Rangers products. The all-new Power Rangers items are slated to launch fall 2015, starting with products themed around the upcoming 2015 season, Saban's Power Rangers Dino Charge.
"Crayola is an expert in knowing how to bring kids' favorite characters to life with color and creativity," said Kirk Bloomgarden, Senior Vice President of Global Consumer Products at Saban Brands. "It is an honor to partner with Crayola on this upcoming line of Power Rangers coloring and activity products. We know they will be an instant hit with our Power Rangers fans around the world."
______________________________________________________________________________________________________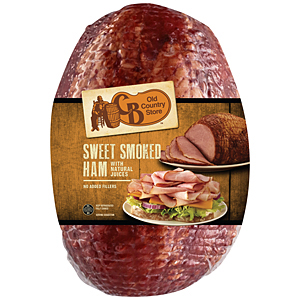 Cracker Barrel Old Country Store Introduces Deli Meats At Retail
Cracker Barrel Old Country Store has added sliced-to-order deli meat, pre-sliced deli meat and summer sausage to its CB Old Country Store™ licensed products offerings sold in supermarkets and grocery stores. This is another step in the company's strategy for licensed products and follows the successful launch of beef jerky and bacon jerky into Cracker Barrel Old Country Store® locations recently.
"All of these new products are high-quality and we expect them to resonate well with our loyal guests," said Ed Greene, Senior Vice President of Strategic Initiatives for Cracker Barrel Old Country Store, Inc. "We have made these products available at an opportune time now that school has started back and parents pack lunches for children."
______________________________________________________________________________________________________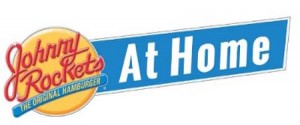 Johnny Rockets Launches At Home Brand Extension
Johnny Rockets is partnering to launch Johnny Rockets At Home, designed to license a complementary suite of consumer products through a number of retail venues. A new agreement with The Blackwood Group is the first step in expanding the Johnny Rockets brand outside of existing restaurants. Johnny Rockets Chief Marketing Officer, Joel Bulger, said, "By creating products that utilize flavors and pairings found in our Johnny Rockets restaurants, we believe we can allow guests to bring a little bit of that experience into their homes."
______________________________________________________________________________________________________
Sizzler Adds Kristina Van Bruggen As New VP, Marketing
Sizzler has named Kristina Van Bruggen as the steak, seafood and salad chain's new vice president of Marketing. Van Bruggen brings more than 17 years of marketing and advertising experience to Sizzler, working on high-profile brands, such as PepsiCo and the Pepsi Foodservice Division, Pizza Hut and Coors Brewing Company. She most recently worked at TracyLocke in Orange County, Calif., as the senior agency lead for T-Mobile USA's national field marketing team.
______________________________________________________________________________________________________
SmartHome Ventures Names Mark Rolston As Chief Creative Officer
SmartHome Ventures, makers of PEQ, a self-installed home automation service that allows consumers to monitor and control their home from anywhere with one simple app, has released an update to its app and web dashboard, adding simple yet powerful features to support ease of use of its professional-grade operating system. These upgrades, paired with a newly announced partnership with top-tier design agency argodesign, underscore SmartHome Ventures' unwavering focus on the consumer experience. Mark Rolston, founder of argodesign, will serve as the new Chief Creative Officer for SmartHome Ventures. He and the argodesign team bring more than 25 years of design innovation and groundbreaking work for some of the world's largest and most innovative companies, such as Disney, Ford, GE, HP, Microsoft and AT&T.
"Because this type of product is new to the world, our opportunity is to set the standard for the category," Rolston said. "With the new technology that PEQ represents, we recognize that people will bring these products into their homes to control the experiences they hold most dear. So our success depends on creating an experience that is beautiful, intimate and easy to use. I'm genuinely excited to be working with a company that shows commitment where it matters — giving the user an experience of value and delight."
______________________________________________________________________________________________________
Tony Roma's Names Jim Rogers CMO
Romacorp, Inc., the parent company of Tony Roma's restaurants, has named Jim Rogers, chief marketing officer. Rogers brings more than 20 years of domestic and international strategic marketing experience with him, having held leadership positions at Procter & Gamble, Coca-Cola, and Krispy Kreme. "This is an exciting time to join Romacorp as we enter a period of growth with our iconic Tony Roma's brand, and look to build our new Fire Grill concept," said Jim Rogers, chief marketing officer.
______________________________________________________________________________________________________
Premier Store Fixtures Appoints Richard Winter CEO
Premier Store Fixtures has appointed Richard Winter as its Chief Executive Officer. Winter has over twenty-five years of senior executive experience in the store fixtures industry, including serving as the Sector President of The Marmon Group's retail services division, a global provider of retail fixtures and foodservice equipment. Prior to Marmon, Winter was the General Manager of Thorco Industries, a privately-owned producer of store fixtures based in Missouri. Immediately prior to joining Premier, he was the President of Point of Purchase Advertising International (POPAI), one of the industry's leading trade organizations.
______________________________________________________________________________________________________
FitLife Brands Names Jason Minear V.. Of Merchandising
FitLife Brands, an international provider of innovative and proprietary nutritional supplements for health conscious consumers marketed under the brand names NDS Nutrition Products™, PMD®, SirenLabs® and CoreActive®, have named Jason Minear as Vice President of Merchandising. In this newly created position, Minear's responsibilities include the pilot, launch and roll-out of the Company's new product line developed exclusively for GNC corporate stores. He will also be heavily involved with the GNC franchisee exclusive product offerings, which remain of primary strategic importance to the Company and its overall growth plan. Minear is a seasoned professional with over 23 years of experience in the nutritional supplement industry.
______________________________________________________________________________________________________
New POPAI Study To Establish Benchmarks In In-Store Execution
POPAI, the Global Association for Marketing at Retail, and Quri (www.quri.com), a leading provider of retail analytics and insights, have teamed up to perform a Compliance Initiative Study. This study will use Quri's IMPACT tool to learn more about in-store execution of displays across retail channels such as grocery, mass merchant, drug, dollar, and convenience stores. This study will provide an in-depth understanding of what it takes to complete a display installation that results in sales lift. Also, it will identify best practices in ensuring maximum promotion compliance and attributes of successful display programs. POPAI member companies are providing current in-store promotion projects that cover a number of categories and display types. These projects will then be analyzed following Quri's fieldwork and data gathering. Quri will report more than 3,000 in-store observations tied to real-time sales data and in-store conditions, including location, merchandising efforts, and inventory. This data will then calculate sales lift and ROI, allowing brand managers to review the performance of in-store promotions. (Web Site) www.popai.com
______________________________________________________________________________________________________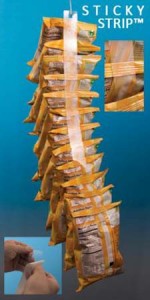 Clip Strip Introduces Sticky Strips ™on Rolls
Clip Strip Corp., inventors of the globally utilized point of purchase Clip Strip® Merchandiser, has introduced Sticky Strips ™on Rolls, a lower cost and more versatile version of the popular "Sticky Strip™" line of merchandising strips. The new Sticky Strip™, the first to come out on a roll, works well for packaging 3 oz. or less. It provides unparalleled versatility because it can be cut to any desired length. This Sticky Strip™ can be a 4, 6, 8, 12, or 15-position strip; it's all up to the user. Easily adapt the strip to the product and to the needs of the individual store – at the store. For more information, visit (Web Site) www.ClipStrip.com
______________________________________________________________________________________________________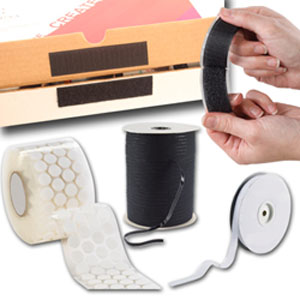 Essentra Specialty Tapes Introduces Duraco Hook And Loop Tapes
Essentra Specialty Tapes (formerly Duraco Inc. and Duraco Express) introduces Duraco Hook and Loop tape, which includes four product families: regular, low profile and thick versions, plus a line of sew-on hook and loop tapes. The popular hook and loop micro-fastening technology has been enhanced by Essentra Specialty Tapes with a large variety of innovative tape options, mated sets and sizes to accommodate many closure or fastening needs. Duraco Hook and Loop Tape is an ideal closure for many applications which require frequent opening, closing or updating of signs or components. Popular mounting uses include signage, banners, trade show graphics, exhibits and P.O.P. displays. These Hook and Loop tapes bond well to corrugate, chipboard, glass, wood, powder coated metal low surface energy plastics and others. The Duraco Hook and Loop Tape product offering includes: Duraco Hook and Loop spools, continuous rolls, pre-cut pieces and coins on a roll, plus mated sets of pre-cut pieces and coins. Duraco Hook and Loop Low Profile tapes are approximately 40% less thick for closure applications that require a less conspicuous presence, and yet maintain strength and durability features. Duraco Thick Hook and Loop tapes are offered in pre-cut pieces and coins, and include the addition of a foam tape in thicknesses of 1/32″, 1/16″, or 1/8″. This hook and loop tape is often used when a pop-out or 3D dimensional effect is desired or for better gap filling and conformability with substrates. Duraco Hook and Loop Sew-on tape is available in continuous rolls. For more information on Hook and Loop Tapes, visit (Web Site) www.essentraspecialtytapes.com
______________________________________________________________________________________________________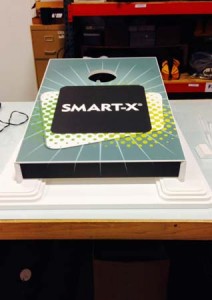 3A Composites Introduces SMART-X® Heavy-Duty Foam Board
SMART-X® graphic display board recently was introduced by 3A Composites USA as the first heavy-duty foam board available in the Americas that is 100 percent recyclable. SMART-X is a premium-quality distinctive lightweight foam board consisting of an all-plastic sheet that is uniquely constructed with a moisture-resistant expanded polystyrene core and two layers of UV-resistant solid polystyrene (HIPS). SMART-X can be installed outdoors without experiencing any significant change in color for a period of up to two years. And, as a mono-material composite that is manufactured without adhesives applied between its core and facers, SMART-X cannot delaminate during exterior applications. SMART-X produces vibrant color in direct digital printing applications and is easily routed and milled for signs, displays and dramatic in-store lettering. SMART-X also can be used in mounting applications for indoor display. SMART-X is easy to recycle because it is made from 100 percent polystyrene with no adhesive applied between the core and cover layers. Approximately 95 percent of production waste in the manufacture of SMART-X is collected and recycled on-site. SMART-X is manufactured at the 3A Composites manufacturing facility in Singen, Germany. SMART-X graphic display board is available in the 3/16-inch, 3/8-inch, ½-inch and ¾-inch thicknesses in 48-inch by 96-inch sheets. SMART-X products are available with white foam and white facers. The 3/16-inch, 3/8-inch and 1/2-inch sheets feature protective film on one side; the ¾-inch sheets feature protective film on both sides. For more information about SMART-X graphic display board, visit (Web Site) www.GraphicDisplay.com
______________________________________________________________________________________________________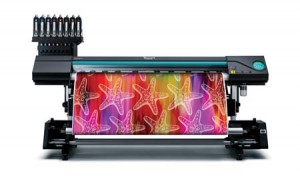 Roland Introduces Texart RT-640
Roland has introduced the Texart RT-640, an advanced, 64-inch dye-sublimation transfer printer featuring innovative print control technology, powerful ErgoSoft Roland Edition RIP software, and a choice of four- or eight-color ink configurations. The Texart RT-640 incorporates a gold-plated, anti-static print head capable of printing seven different droplet sizes for smooth gradations and denser color. A newly designed feed adjuster which, in combination with a more powerful fan and an included TU-3 take-up system, ensures added stability for high-speed printing up to 351 square feet per hour. Roland's RT-640 is equipped with a bulk ink system that uses airtight-sealed pouches of one liter each. The Roland Ink Switching System™ allows users to load a fresh pouch without stopping the printer. In four-color CMYK mode, this system provides two liters per color and automatically switches to a backup ink pouch when the primary pouch runs out. For more information, on the Texart RT-640, visit (Web Site) www.rolanddga.com
______________________________________________________________________________________________________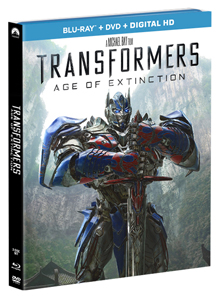 Multi Packaging Solutions Introduces Moldable Packaging
Multi Packaging Solutions has introduced Impressions moldable packaging. This unique packaging technology lets designers add deep embossing to graphics to create sculpted effects previously unattainable with paperboard. Impressions takes packaging to new heights, amplifying embossing up to eight times beyond conventional limitations. For brands looking to transition from molded plastic to a more sustainable alternative, or simply looking for a more dramatic result with paperboard, Impressions offers exciting possibilities. Impressions by Multi Packaging Solutions is ideally suited for folding cartons, rigid tubes, or any other paperboard packaging where designers incorporate texture to highlight graphics. It is also a compelling alternative for form-fill-seal applications – tear resistant and receptive to barrier coatings; it offers an attractive alternative with strong shelf appeal. For more information, visit (Web Site) www.multipkg.com
______________________________________________________________________________________________________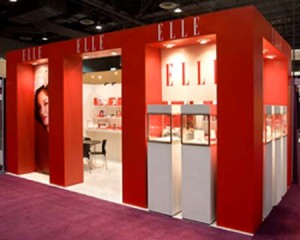 Xibit Solutions Creates Exhibit For Cash Card At Pawn Expo
Representing the biggest players in the pawn industry, the 2014 Pawn Expo took place at the Mirage Resort and Casino. Xibit Solutions created an award-winning display for Cash Card at the 2014 Pawn Expo. Xibit Solutions helped bring notoriety and attention to the brand with a stunning and perfectly crafted booth. The National Pawn Brokers Association (NPA) awarded Card Cash with the "Best Booth Design" award, one of the Pawn Expo's biggest honors. (Web Site) www.xibitsolutions.com
______________________________________________________________________________________________________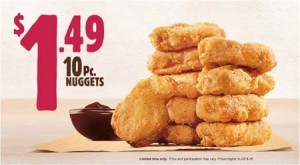 BURGER KING Promotes 10-Piece Chicken Nuggets Deal
Burger King Worldwide is giving guests a menu favorite for a price that cannot be beat. For a limited time only, BURGER KING® 10-piece Chicken Nuggets are available for only $1.49. Battered in a home-style seasoned breading, Chicken Nuggets pair perfectly with any delicious signature BK® dipping sauce including BBQ, Honey Mustard, Ranch, Zesty, Buffalo and Sweet & Sour.
"With the growing consumer demand for chicken menu items, we wanted to offer our guests an aggressive deal rivaling anything our competition has ever done," said Eric Hirschhorn, Chief Marketing Officer, North America, Burger King Corporation. "Value is important to our guests, and we wanted to give them a limited time offer that was truly unbelievable." (Web Site) www.bkdelivers.com
______________________________________________________________________________________________________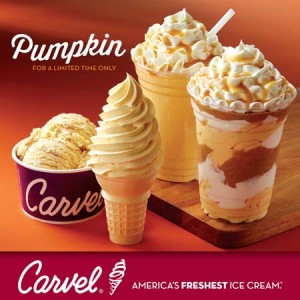 Carvel Unveils New Pumpkin Pie Ice Cream Treats
Carvel … America's Freshest Ice Cream®, is offering consumers a trio of new pumpkin pie-inspired ice cream treats. The new lineup joins the guest-favorite pumpkin soft serve and Halloween-themed treats, including an updated Witch Cake, this fall. The Pumpkin Pie Sundae Dasher, the Pumpkin Pie Shake and Pumpkin Soft Serve will be available at participating locations now through Nov. 20, and the Hand Scooped Pumpkin Pie Ice Cream will be available through the end of the year.
"Whether it's a Pumpkin Pie Sundae Dasher on a fall day or a Witch Cake for your Halloween party, Carvel has authentic ice cream treats for every occasion," said Carvel President Scott Cowell. "We love to continually bring our guests new ways to enjoy Carvel all year round." (Web Site) www.carvel.com
______________________________________________________________________________________________________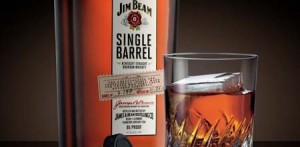 Jim Beam Single Barrel Bourbon Announces Finest Fan 'Statements' To Appear On Bottle Labels
Jim Beam® recently announced the winners of its "Single Barrel, Single Statement" Contest. Taking crowdsourcing to the next level by allowing fans to help co-create onto actual bottle labels sold in stores, Jim Beam® Single Barrel Bourbon asked its fans to share personal "statements" – their wisdom for enjoying bourbon – that are as individual and unique as the brands' first-ever single barrel bourbon.
With the same level of dedication and selectivity that goes into finding the less than one percent of barrels that qualify to be chosen for Jim Beam Single Barrel, Fred Noe, Jim Beam's 7th Generation Master Distiller, helped to select the finest six statements from more than three-thousand eligible entries. Winning statements include: Two Grand Prize Winners: "Toast to the past and the adventure ahead"and "Sometimes, it's good to be single." Four First Place Winners: "Single Barrel. Countless memories," "Good bourbon is like a good friend: unforgettable;" "Life, like Single Barrel, is best savored slowly;" and "The taste of great family tradition."
"Every bottle of Jim Beam Single Barrel bourbon represents individuality – not only with the distinct flavor and personality of the liquid itself, but also with its hand-written bottle labels and the distillers' wisdom that's printed on the back labels," said Noe. "We were thrilled with the response from our fans to share their statements and be a part of our craft-making process."
The six winning statements will begin appearing on bottle labels of the super-premium Jim Beam® Single Barrel bourbon in stores across the nation starting in early 2015.
In addition to having their names and statements printed on bottle labels sold across the nation, all six winners will receive an authentic Jim Beam® Single Barrel Bourbon barrelhead, customized with their name and statement, autographed by Noe. The two Grand Prize Winners will also receive a once-in-a-lifetime, private bourbon tasting in their hometown with friends and Noe. (Web Site) www.jimbeam.com
______________________________________________________________________________________________________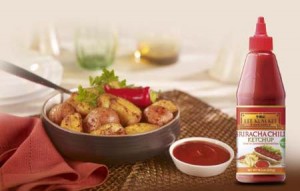 Lee Kum Kee Promotes New Sriracha Chili Ketchup In Condiment Aisle
Lee Kum Kee, a global market leader and pioneer of Asian sauces and condiments, has added Sriracha Chili Ketchup to its popular line of Sriracha Chili sauces. Deliciously combining sweet tomato ketchup and zesty sriracha chili sauce, Lee Kum Kee Sriracha Chili Ketchup adds a lively bite to sandwiches, spreads, salad dressings, dips and sauce recipes.
"For more than 126 years, Lee Kum Kee's savory sauces and delicious condiments featuring authentic Asian tastes and flavors have enhanced your favorite dishes," said Elaine Thai, Lee Kum Kee director of marketing. "With more and more consumers developing a taste for exotic and spicy foods, Lee Kum Kee Sriracha Chili Ketchup really meets the market demand for bold, new flavors in the condiment aisle." (Web Site) www.LKK.com
______________________________________________________________________________________________________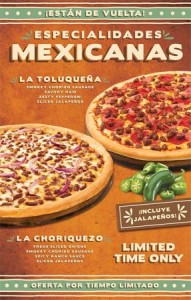 Pizza Patron Promotes Mexican-Inspired Pizza Combo
Pizza Patrón is bringing back two of its most popular LTO 'Favoritas' pizzas currently not on the menu. The LTO combo includes La Toluqeña and La Choriquezo, two large specialty pizzas based on traditional Mexican recipes for just $16.99 at all Pizza Patrón locations. The Toluqueña pizza features a traditional three-meat combination with a twist: pepperoni and ham with the chain's proprietary "Toluqueño-style" chorizo in place of Italian sausage. The La Choriquezo pizza is based on a well-known traditional Latin American appetizer, sporting an extra portion of real mozzarella cheese, smoky chorizo sausage, and fresh-sliced onions on a base of Pizza Patrón's original spicy ranch sauce.
"Our customers want and expect to find Mexican and Latin American flavors from us that they cannot get at traditional pizza outlets," said Andrew Gamm, brand director for Pizza Patrón. "We are committed to providing our guests with unique pizza options, and this specialty pie combo delivers on what we do best, 'más pizza' for 'menos dinero.'" (Web Site) www.pizzapatron.com
______________________________________________________________________________________________________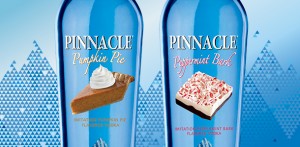 Pinnacle Brings Back Pumpkin Pie And Peppermint Bark Vodka This Holiday Season
Pinnacle® Vodka, a leading imported premium vodka, is bringing back two of its most popular flavors this holiday season. Thanks to popular demand from thirsty fans, Pinnacle® Pumpkin Pie and Pinnacle® Peppermint Bark are now available for a limited time only nationwide. Pinnacle Pumpkin Pie and Pinnacle Peppermint Bark are perfect ingredients for creating easy, delectable cocktails that spice up holiday entertaining.
"Pinnacle Pumpkin Pie is the leading pumpkin flavored vodka on the market. It has been such a huge hit with our fans, we can hardly keep it on the shelves," said Jason Dolenga, Senior Brand Director of Vodka at Beam Suntory. "We love the excitement these flavors create, especially around the holidays when great cocktails and food are the center of attention at gatherings with family and friends." (Web Site) www.pinnaclevodka.com
______________________________________________________________________________________________________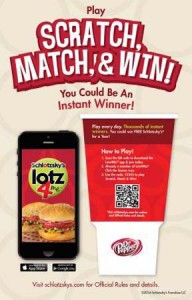 Schlotzsky's Launches Interactive Games On Loyalty App
Schlotzsky's®, home of The Original® oven-baked sandwich and famous Fresh-from-Scratch® buns, is enhancing the Lotz4Me™ guest rewards app with new interactive games, and giving away thousands of free food and drink prizes including free Schlotzsky's for a year. To celebrate its 43rd birthday, two new games debuted on the Lotz4Me loyalty app. Guests can now play the new Scratch, Match & Win game for chances to win thousands of food and drink prizes, including free Schlotzsky's for a year – entitling the winner to one free small The Original sandwich per week for 52 consecutive weeks. For a limited time, the game is available by scanning the QR code on all medium drinks to download the Lotz4Me app and matching two of the images on the screen, or by visiting the Lotz4Me web portal at www.schlotzskys.com. Schlotzsky's is also introducing the Stackin' The Original game available permanently on the app, where players can stack the 13 fresh, flavorful ingredients that make up The Original sandwich, moving through progressively difficult levels in a test of skill and dexterity.
"In our 43rd year, we are not only honoring our brand's proud heritage by celebrating the unique, quirky and fun spirit Schlotzsky's is built on, but we are using this opportunity to look to the future – exploring new ways to bring the full Schlotzsky's experience into the lives of more and more people," said Kelly Roddy, President of Schlotzsky's Bakery-Café. (Web Site) www.schlotzskys.com
______________________________________________________________________________________________________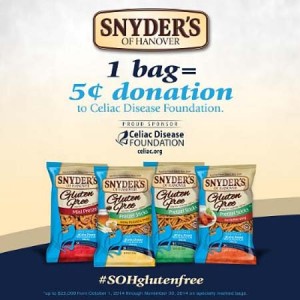 Snyder's Of Hanover To Support Celiac Disease Foundation
Snyder's of Hanover continues to support gluten-free living by partnering with the Celiac Disease Foundation for the months of October and November. From October 1st – November 30th, Snyder's of Hanover will donate $.05 from every specially marked bag of Snyder's of Hanover Gluten-Free Pretzels sold to the CDF up to $25,000. The partnership is helping to fund research, treatment and raise awareness of celiac disease – an autoimmune digestive disease that damages the villi of the small intestine and interferes with absorption of nutrients from food. Snyder's of Hanover launched their line of Gluten-Free Pretzels in 2013 and continues to expand the line to offer flavorful snacking options, including Honey Mustard and Onion Pretzel Sticks, to those living gluten free.
"We are delighted to be partnering with Celiac Disease Foundation and helping to raise awareness and funding for such an important cause," said Faith Atwood, Marketing Manager for Snyder's of Hanover. "We hope that through our combined efforts and donations, we can continue to further our understanding of the disease that affects so many Americans today." (Web Site) www.snydersofhanover.com
______________________________________________________________________________________________________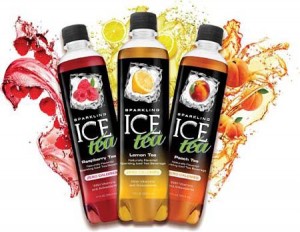 Sparkling ICE Promotes Introduction Of Iced Tea Product Line
Sparkling ICE®, part of the Talking Rain® Beverage Company portfolio, has extended its brand with a new great tasting, zero calorie iced tea product line. The only zero calorie, sparkling iced tea on the market, this lightly carbonated blend of brewed black tea, green tea and real fruit juice offers a unique new beverage, bursting with the authentic flavor that Sparkling ICE fans have come to anticipate. New flavors including Raspberry Tea, Lemon Tea, and Peach Tea offer the perfect mix of delicious fruit juice and refreshing iced tea, together in one rejuvenating, bubbly beverage. The introduction of Sparkling ICE Tea follows the brand's incredibly successful lemonade line launch, which quickly claimed the #1 position for Shelf Stable Lemonade.
With the launch of these three new flavors, Sparkling ICE Tea brings iced tea drinkers a refreshing alternative to the full calorie, sugar-laden, flat teas on the market today. The Sparkling ICE Tea collection is currently available in test markets across the country, with a national rollout planned by January 2015.
"As we continue to develop exciting new flavors and line extensions for Sparkling ICE®, customer satisfaction remains a top priority," said Kevin Klock, President and CEO of Talking Rain Beverage Co. "Consumers are searching for refreshing beverage alternatives, and we noticed a largely untapped and growing category, which presented Sparkling ICE beverages with the opportunity to deliver a line of zero calorie sparkling teas." (Web Site) www.sparklingice.com
______________________________________________________________________________________________________
Sun-Maid Raisins And Chiquita Banana Bread Mix Launch 'Sweeter-Together' Campaign For The Holidays
Some foods are made to be paired together. The fusion of flavors that results when you mix Sun-Maid® Raisins and Chiquita™ Banana Bread are the perfect combination. Whether it's a simple banana raisin bread or banana-raisin chicken curry, banana bread and raisins are simply sweeter together. Sun-Maid® Raisins and Concord Foods are partnering on an exciting promotion, Sweeter Together.
From October through December, a range of delicious recipes featuring Sun-Maid® Raisins and Chiquita™ Banana Bread Mix will be available to consumers online at Sweeter-Together.com. In addition, instant redeemable coupons for $0.55 off the purchase of Sun-Maid Raisins and Chiquita Banana Bread Mix will be available. Coupons can be found on packs of both products in supermarkets nationwide. Consumers can look for in-store graphics on display in retail stores throughout the U.S. promoting the purchase of Sun-Maid Raisins and Chiquita Banana Bread Mix. Displays of Chiquita™ Banana Bread Mix will contain themed header cards and on-pack coupons. These displays can be found in the fresh produce department of major food retailers next to bananas. (Web Site) www.sunmaid.com
______________________________________________________________________________________________________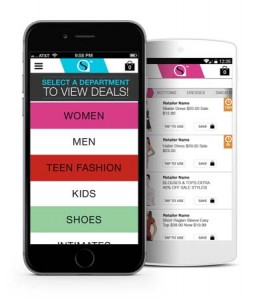 First Of Its Kind In-Mall Mobile Retail Solution 'StepsAway' Launches
As retailers are preparing for the 2014 holiday shopping season, StepsAway unveiled a market-first, in-mall mobile retail solution offering shoppers smartphone access to hyperlocal in-store deals-driving more brick-and-mortar transactions. Accessible via malls' Wi-Fi networks, the browser-based StepsAway app empowers mall owners to increase sales per square foot and gives mall retailers a time-sensitive opportunity to influence consumer purchase decisions at their closest point of sale-when they are steps away from the retailer's lease line.
"With research showing that 91 percent of adults have their smartphone in reach 24/7 and nearly $600 billion in-store sales are influenced by mobile devices, retailers and mall developers have a massive opportunity to influence in-mall purchases through mobile engagement," said Allan Haims, CEO of StepsAway. "As the brick and mortar retail market's strongest revenue time of year is now underway, retail brands can extend the value of their digital marketing assets to capture every possible sale during the holiday shopping season and beyond."
Built on a patent-pending, cloud-based platform StepsAway's retailer publisher tool SAConnect™ allows retailers to create and deliver promotions across multiple mall properties and owners from their corporate headquarters via a single platform. The tool also supports dynamic promotions, allowing retailers to make real-time adjustments based on fluctuating store inventory levels or sales trends. From the consumer side, shoppers simply sign onto the mall's free Wi-Fi network and then peruse deals via StepsAway's SAMobile™ app by product category or store name. The app is compatible on Apple, Android and Windows mobile
devices. (Web Site) www.stepsaway.com
______________________________________________________________________________________________________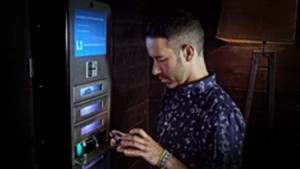 Westfield's Valley Fair And San Francisco Centre Offer Complimentary, Secure & Safe Mobile Phone Charging Via Brightbox
Brightbox, leading platform provider of networked, safe and secure mobile charging, has introduced the new Brightbox® Mark3 mobile charging platform at Westfield's Valley Fair in Santa Clara, California, and the Westfield San Francisco Centre in San Francisco, California. Consumers there will now be able to safely charge their phones at no charge, while they shop, browse, eat, pay and play.
"The technology-forward Westfield mall group continues to enhance the consumer experience and support both retailers and its digital retail applications by deploying Brightbox charging solutions," said Billy Gridley, CEO of Brightbox, Inc. "Westfield appreciates the value of a trusted, UL and agency certified, safe and secure amenity that keeps visitors engaged and connected by keeping their mobile devices charged."
Unlimited time charging sessions via the Brightbox amenity are offered for free to visitors of Westfield. Users simply swipe a credit card to open an available station chamber, plug in their mobile device, close the chamber and return later to swipe the same card to retrieve their charged phone. They can continue to shop and play, resting assured that their phones are being safely and optimally charged in a station that delivers both data privacy and physical security. Brightbox charging is instrumental in retaining shoppers who might otherwise be tempted to leave the mall if their phone is without a charge, while also ensuring continued consumer interaction with Westfield's mobile apps via a fully charged device.
"We're introducing the Brightbox charging solution to make the shopping experience more engaging and satisfying for visitors," said Jeff Adams, Director of Customer Service for Westfield. "Brightbox was the logical best choice for a mobile phone charging platform. Its capability to securely and safely charge our customer devices while shopping is competitively unparalleled."
"Mobile applications are an integral part of the fabric of life. Retailers and shoppers alike rely on them to facilitate transactions and enhance the customer experience," said Andrew Skurdal, Brightbox's Chief Product Officer. "Innovative companies like Westfield are responding to customer needs by providing amenities like Brightbox which help them to attract, engage, satisfy and ultimately, retain their customers." (Web Site) www.brightboxcharge.com
______________________________________________________________________________________________________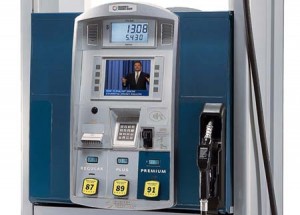 Sunoco And VeriFone Install Integrated Dispenser Video Screens At All Branded Locations
Sunoco has selected VeriFone Systems as the exclusive media provider for Sunoco's fueling islands. VeriFone will provide Sunoco with cutting-edge dispenser card readers that have integrated video screens and dynamic streaming content. These payment terminals will enhance the fueling experience for Sunoco's customers and provide a cost-efficient EMV strategy for Sunoco's growing network of branded retailers. Sunoco sought a PCI-compliant and EMV-ready payment platform to engage consumers during fueling. VeriFone's Secure PumpPAY offers a unique mix of advertiser-funded offers, coupons, and other relevant content through VeriFone's VNET – At the Pump media service. Inside Sunoco's convenience stores, VeriFone provides LiftRetail, also known as VNET – InStore. Through integration with Sunoco's point-of-sale, LiftRetail's consumer-facing screens display real-time targeted offers and upsell opportunities to the shopper. Consumers can simply touch the screen to accept the offers.
"The combination of VeriFone's indoor/outdoor video experience, our consumer loyalty programs, and our forthcoming mobile payments app will provide Sunoco's consumers with a dynamic two-way communication platform," said Drew Kabakoff, Sunoco Director of Marketing. (Web Site) www.gosunoco.com
______________________________________________________________________________________________________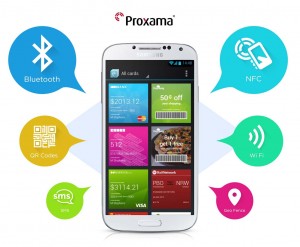 Proximity Commerce Pioneer Proxama Brings Expertise To U.S. And Canada
Proxama Inc., the global mobile marketing, loyalty and payments company, is expanding its global reach by launching operations in North America. Over the past decade, Proxama's mobile proximity engagement and loyalty solution, TapPoint®, and mobile payment platform, CardGateway®, have acted as foundational technologies in those spaces. Recent market advancements in Bluetooth Low Energy (BLE) beacon and Near Field Communication (NFC) technologies, such as the recently launched Apple Pay system and the October 2015 Europay, MasterCard and Visa (EMV) mandate in the U.S., are pressing financial institutions, media owners, and merchants to rethink how these technologies can create new revenues and customer engagement opportunities. Its two technology platforms, TapPoint® and CardGateway®, sit at the heart of its business. TapPoint® delivers proximity marketing and loyalty solutions for retailers, media owners, stadium owners and brands by utilizing technologies such as NFC, Bluetooth LE (beacons), geo-fencing and QR codes. CardGateway® is its mobile contactless (NFC) payment platform that enables banks and card companies to transition their card portfolio onto mobile, for mobile contactless payments.
Proxama's wealth of experience includes enabling NFC acquisition and redemption of offers and loyalty rewards, automating check-in through BLE beacons for advance ordering when consumers enter a restaurant, and allowing mobile NFC payments and offers redemption at the contactless Point-of-Sale using Host Card Emulation (HCE) and tokenization services. Proxama's expertise will help retailers and banks offer more personal, convenient and real-time mobile commerce interactions to those consumers that reap the benefits of the 1.2 billion NFC-enabled smartphones that are predicted to ship globally by 2018. This number will now be even greater thanks to Apple support. (Web Site) proxama.com
______________________________________________________________________________________________________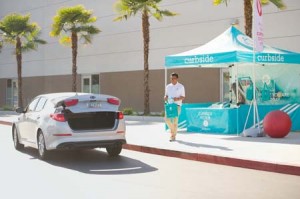 Curbside Launches New Way For Shoppers To Find, Buy And Pick Up Products At Local Stores
Curbside, a new Palo Alto-CA-based company, has launched the Curbside mobile commerce app. Curbside is reinventing the local shopping experience by making it faster and easier for consumers to find, buy and pick up products at local stores than ever before, with no markup in price. Shoppers can shop hundreds of thousands of items, available at local stores, any time and pick it up at the location they want, all without having to find items on shelves or wait in checkout lines. At Store Pickup locations the shopper's order is still ready and waiting inside. At Curbside Pickup locations shoppers can get what they need without having to park or get out of their car, and Curbside's unique location capabilities notify the staff that shoppers are approaching so their items are ready. Curbside's technology allows it to accurately represent retailers' inventory and reliably alert local stores when customers approach. Curbside is free to download from the Apple App Store or Google Play, or by visiting www.shopcurbside.com.
"With more speed and convenience than home delivery, Curbside is the perfect solution for today's mobile, on-the-go consumers," said co-founder and CEO Jaron Waldman. "We see a great opportunity to help a busy parent or someone on their way home from work to conveniently get what they want from their favorite nearby stores." (Web Site) www.curbside.com
______________________________________________________________________________________________________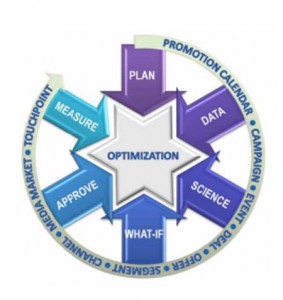 Revionics Unveils Game-Changing Promotion Optimization Solution
Revionics, Inc., a leading global provider of End-to-End Merchandise Optimization solutions, has released Revionics® Promotion Optimization, which provides enhanced collaboration capabilities, a highly visual planning module and interactive "what-if" scenario simulation that optimizes both the number and mix of promotional vehicles. The enhanced solution, which leverages new science and modeling, provides forecasting and post-event metrics, enabling real-time alignment with strategies and goals such as driving retail traffic or increasing basket size. The new release also integrates with the Revionics® Social Commerce platform, to deliver optimized promotions via social media. By partnering with Revionics, retailers can substantially improve promotional revenues and margins, reaching their financial objectives while increasing customer loyalty.
Now retailers will be able to better plan, forecast, execute, measure and collaborate on their omnichannel promotions, while ensuring they meet financial goals. The new release includes: Dynamic Workflow: Enables collaboration across departments with a single view into promotions through a dynamic workflow that intelligently guides users though the promotion creation and execution process, taking into account the complexity of the promotion and the user's role. Advanced Simulation: Building on existing capabilities, enhanced visualization and uplift simulation features provide interactive "what-if" scenario planning to help streamline and improve the decision process around promotions. Improved Planning and Analytics: New science and modeling leveraged in the planning process improves retailers' ability to more accurately forecast promotional results, ensuring alignment with goals and strategies. Post-promotion analytics enable results measurement, providing the data required to improve promotional performance.
Integration with Revionics® Social Commerce Platform: Social media is now supported as a new promotion vehicle to deliver optimized promotions to loyal customers through a favorite touch point.
"With this new release's advanced planning and analytics technology, coupled with simulation tools that allow retailers to compare the outcomes of different strategies prior to execution, retailers that leverage this solution are poised to achieve the strongest competitiveness, outcomes and customer loyalty possible," said Marc Hafner, Revionics CEO. (Web Site) www.revionics.com
______________________________________________________________________________________________________
ACH Foods Names Upshot Agency For Consumer Promotions And Shopper Marketing
ACH Food Companies, a leading manufacturer of cooking oils, spices, seasonings and baking ingredients, has named Upshot, an independent Chicago, IL-based marketing agency, as their agency of record for consumer promotions and shopper marketing. The agency will contribute to planning and strategy, as part of ACH Foods' integrated agency team, in addition to creative development and execution for consumer and shopper programs across the entire ACH Foods portfolio, including Mazola, Spice Islands and Weber Spices & Seasonings. (Web Site) achfood.com
______________________________________________________________________________________________________

______________________________________________________________________________________________________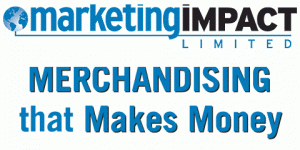 ______________________________________________________________________________________________________

______________________________________________________________________________________________________

______________________________________________________________________________________________________
CLICK ON IMAGE TO VIEW DIGITAL EDITION
______________________________________________________________________________________________________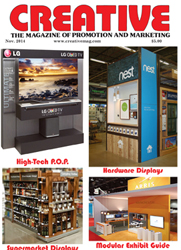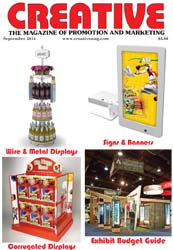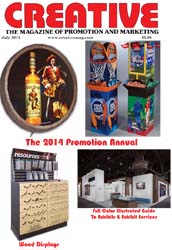 MAY 2014 ISSUE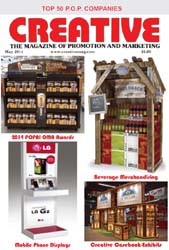 MARCH 2014 ISSUE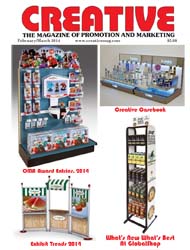 JANUARY 2014 ISSUE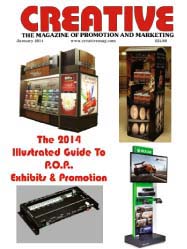 NOVEMBER 2013 ISSUE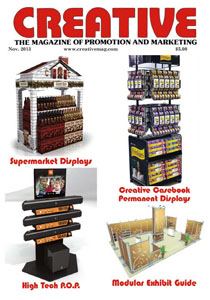 SEPTEMBER 2013 ISSUE
JULY 2013 ISSUE
MAY 2013 ISSUE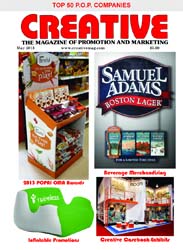 MARCH 2013 ISSUE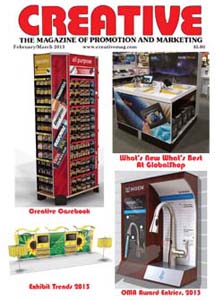 JANUARY 2013 ISSUE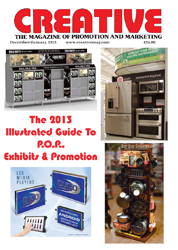 NOVEMBER 2012 ISSUE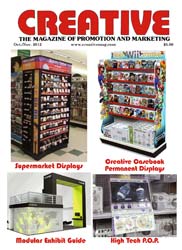 SEPTEMBER 2012 ISSUE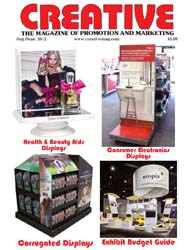 JULY 2012 ISSUE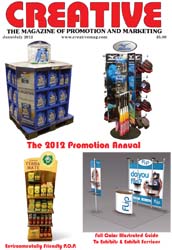 MAY 2012 ISSUE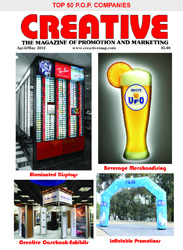 JANUARY 2012 ISSUE