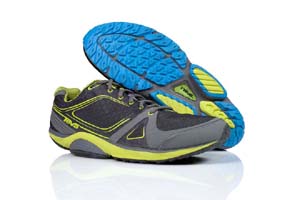 Teva®, a leading outdoor brand and division of Deckers Outdoor Corporation, has launched a new integrated marketing campaign, "Unfollow", which supports the debut of TevaSphere footwear, a revolutionary collection of outdoor cross-trainers built with a first-of-its-kind spherical heel and pod-arch system.
"TevaSphere is an example of how breaking from convention leads to innovation," said Global Marketing Director Erika Brakken. "This campaign celebrates nonconformity by encouraging us all to take the lead, to choose adventure over routine, and discover how rewarding the unbeaten path can be. In short, to unfollow."
In the United States, Teva will be kicking off a retail promotion that encourages consumers to be active in the outdoors.  For every pair of shoes sold at key retail accounts, Teva will give each customer a free one-month membership to an outdoor fitness class in their area.  Retail partners include Paragon Sports in New York City, select Sport Chalet stores in Los Angeles and City Sports in Boston.